Top 15 Pink Wedding Dresses for the Romantic Bride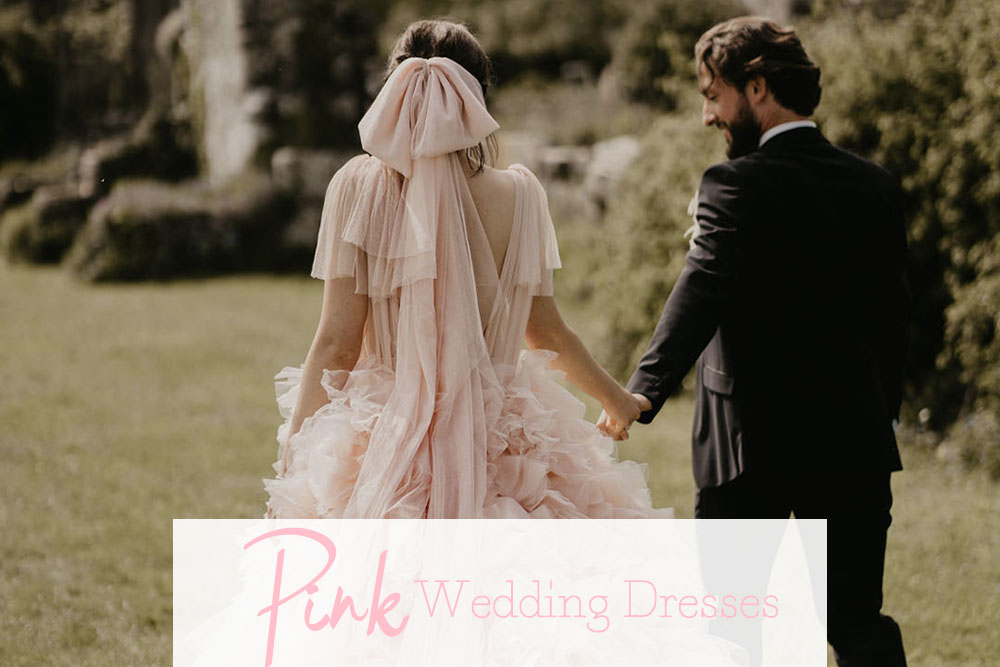 A pink wedding dress is a great choice for a bride who wants to show her femininity on her big day. No matter what style you choose, this hue can make your wedding look stunning and feminine. If you're looking for a classic dress, consider strapless styles in pale pink or blush tones. If you want something more modern, go for an asymmetrical design in bright fuchsia or berry shades with thigh-high slits that will make heads turn as soon as they see them walk down the aisle!
You can wear a pink wedding dress to any season: spring/summer, fall and even winter weddings take place during those months so there will always be an opportunity for bringing out some pastels into your wardrobe choices on special occasions like these which shouldn't be missed under any circumstances whatsoever since most people don't usually have access.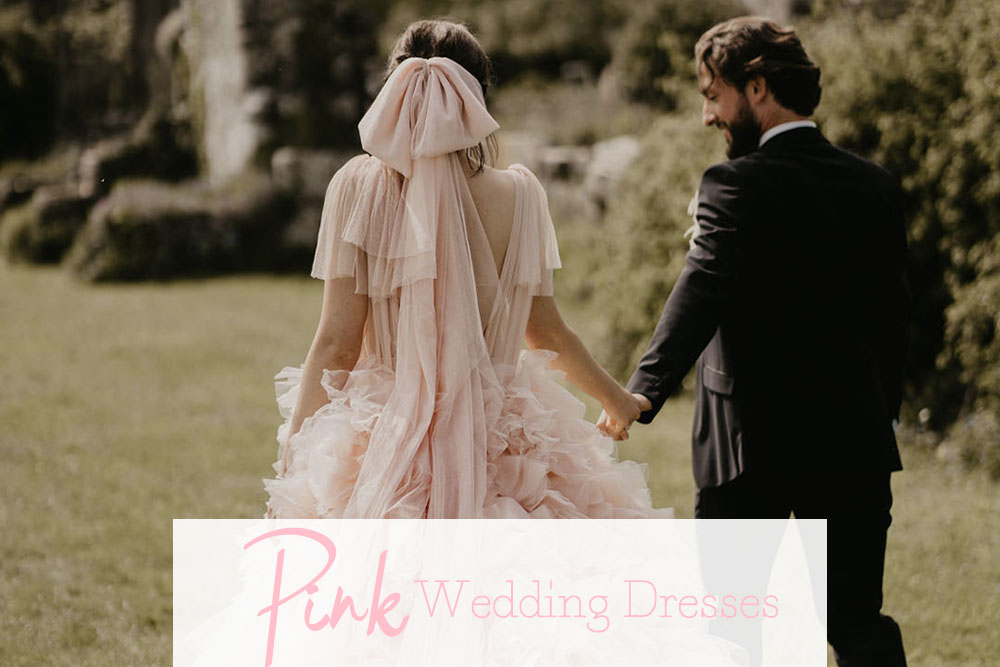 Blush Pink Wedding Dresses
Blush pink is a popular choice for wedding dresses. It's not too bright, but it's still a bold enough color to make you stand out in the crowd. Blush pink is soft and romantic, which makes it great for the bride who wants something classic yet unique.
Not sure how blush pink will look on you? We've got some examples of how this beautiful shade can be incorporated into your wedding day look:
1. Blush Pink Long Sleeve Fairytale Tulle Wedding Dress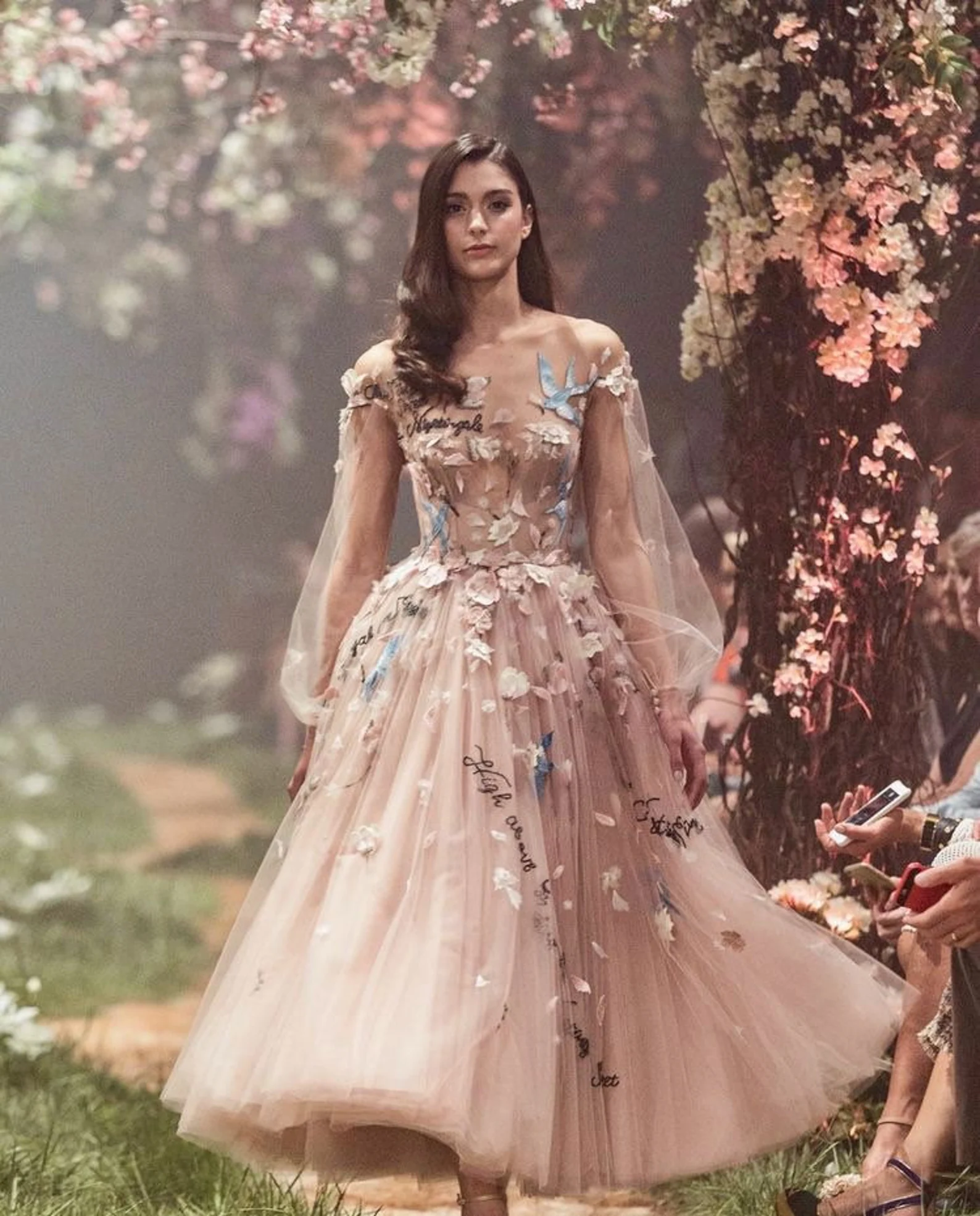 2. Lace Tulle blush wedding dress with embroidered train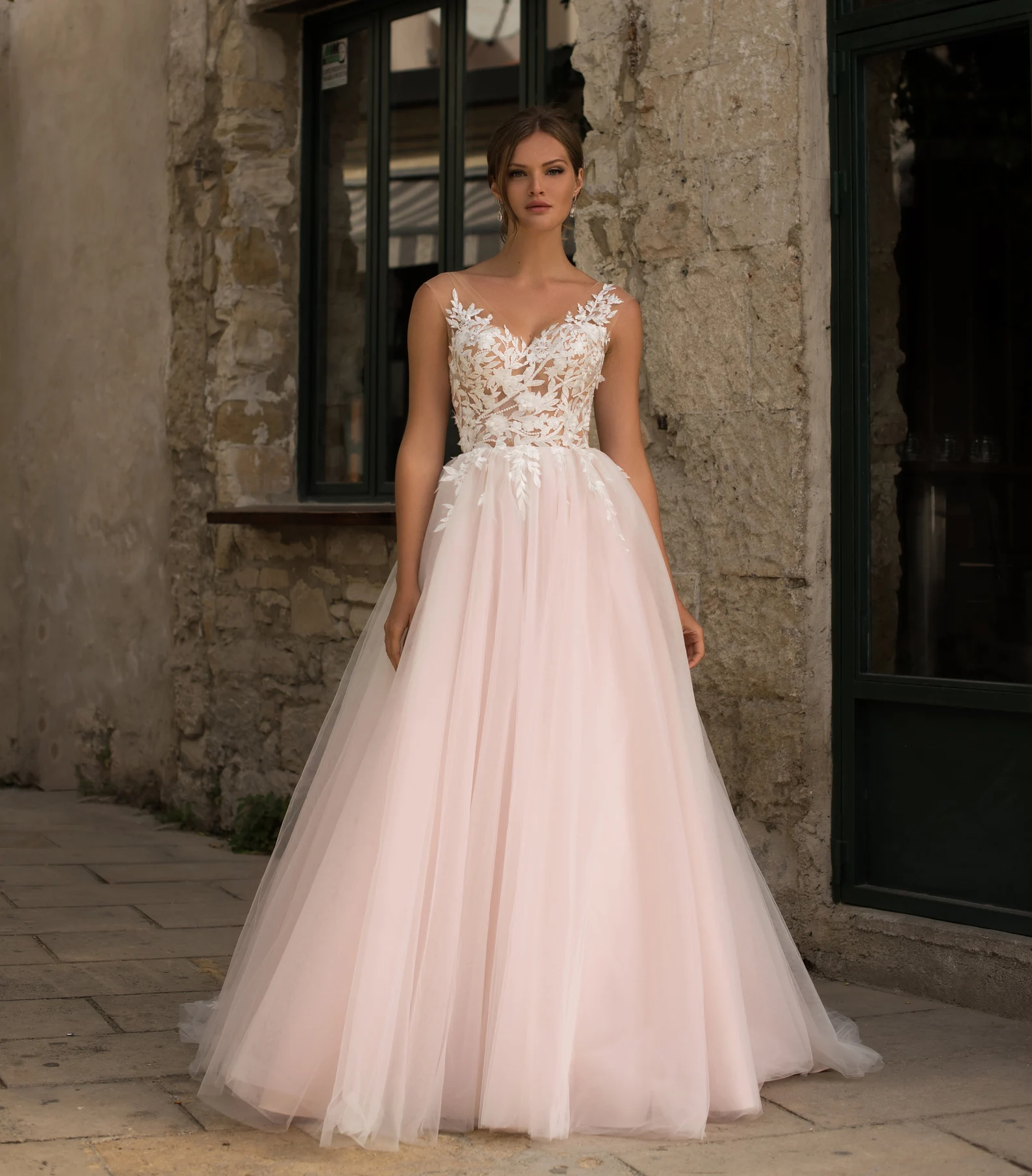 3. Blush Pink Beach Wedding Gown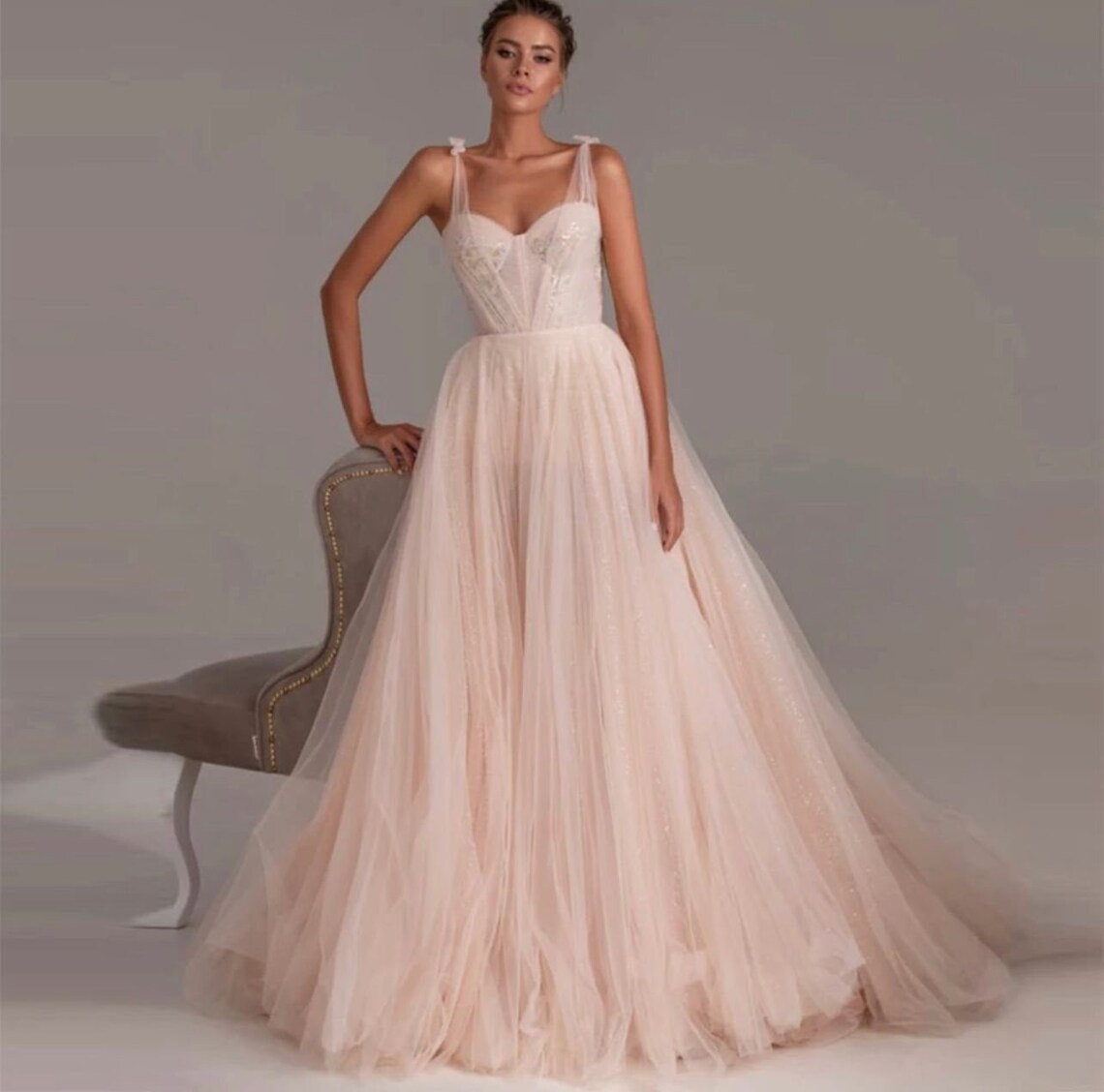 4. Blush Pink Wedding Dress with Sleeves and Overskirt Train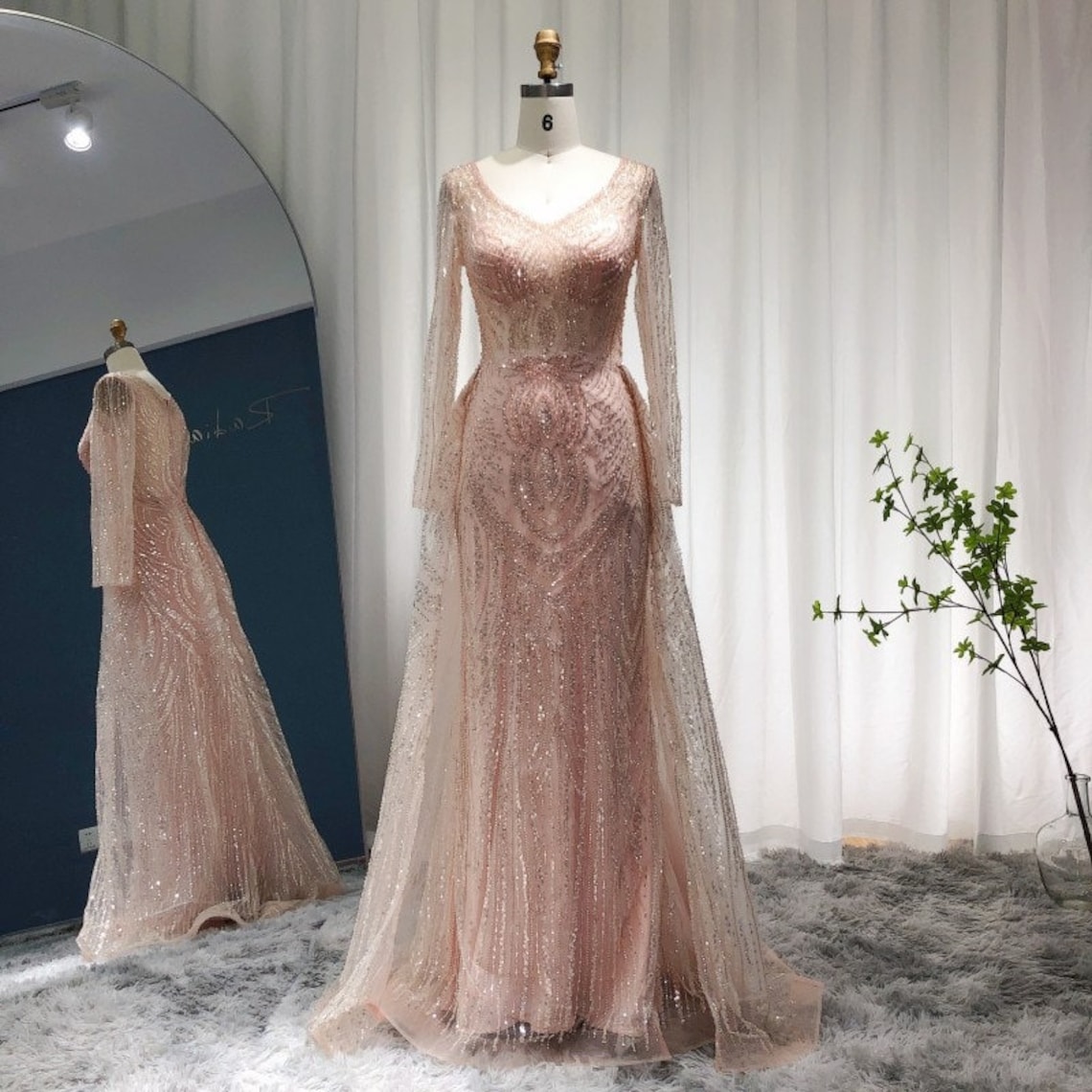 Light Pink Bridal Gowns
Light pink is a great color to wear for a wedding. It's traditionally associated with spring and romance, which makes it a lovely choice for any bride. A light pink dress will make you feel beautiful without being too flashy or attention-grabbing. It's the perfect backdrop for your accessories and makeup, so you can shine on your big day!
5. Pink Fairy A-line Tulle Wedding Dress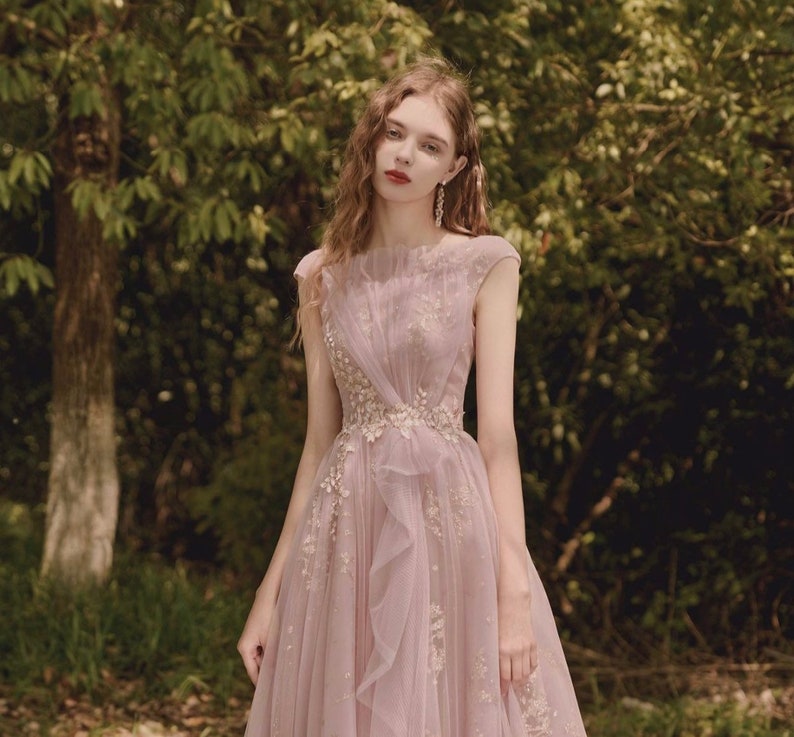 6. Off Shoulder Champagne Pink Wedding Dress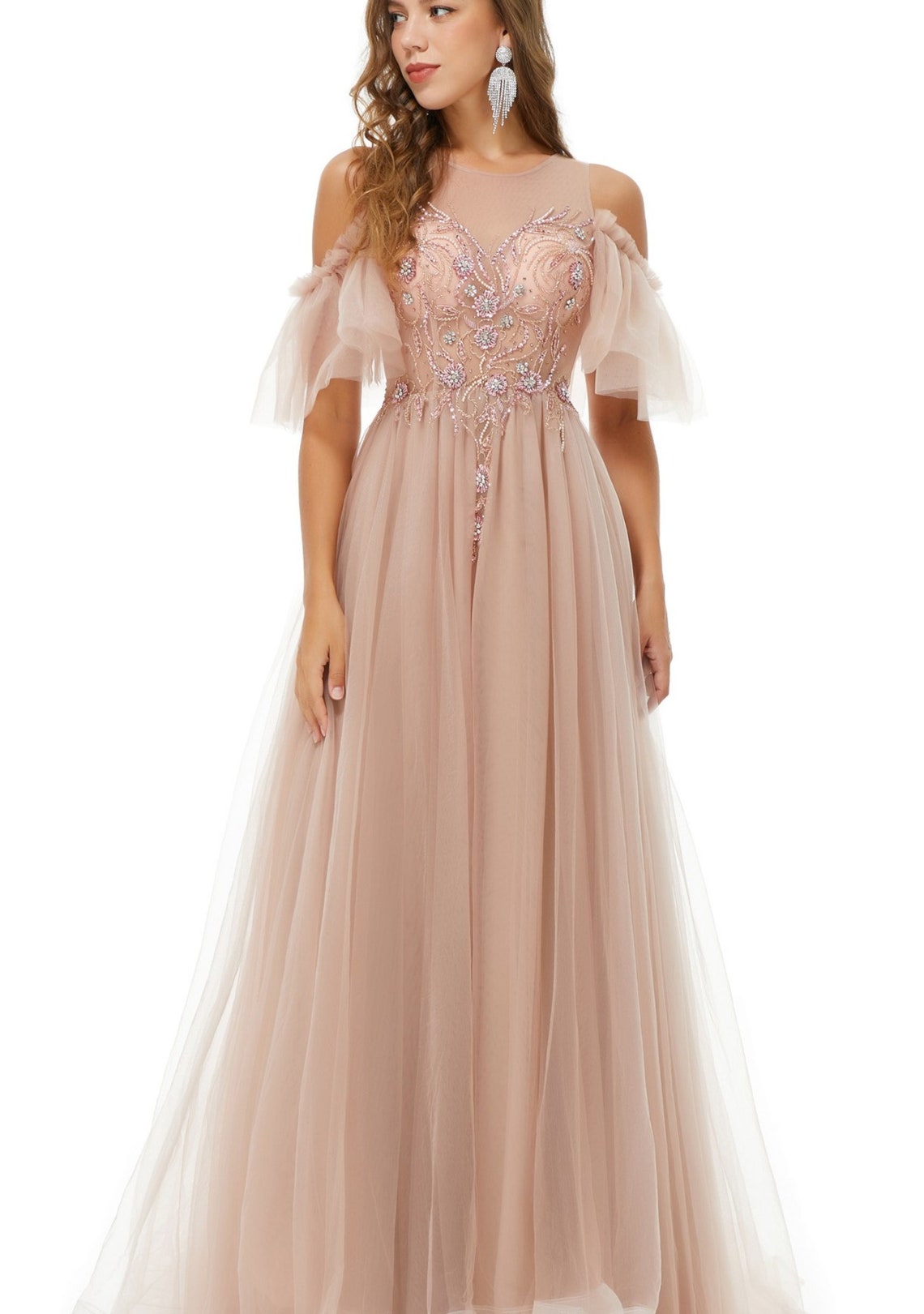 Pale Pink Bridal Dresses
Pale pink wedding dresses are perfect for summer weddings. If you're looking to get married on the beach or somewhere else outdoors, consider going with a dress that coordinates with your location. A pale pink dress is also a great choice for destination weddings—think of how much easier it will be to pack if you don't have to worry about matching your wardrobe!
If you're looking for something more traditional and elegant, consider wearing a full-length gown in deep rose or dusty mauve shades instead.
7. Pink wedding dress with ruffled tiered rose flower skirt and train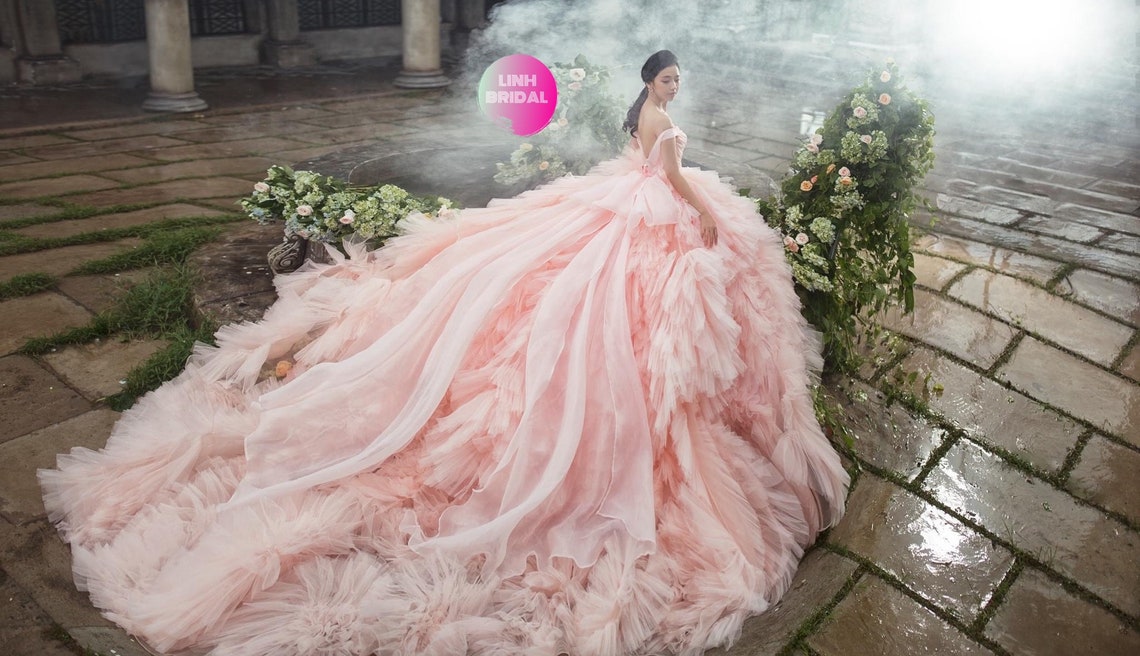 8. Pink blush colorful wedding tulle dress with 3d lace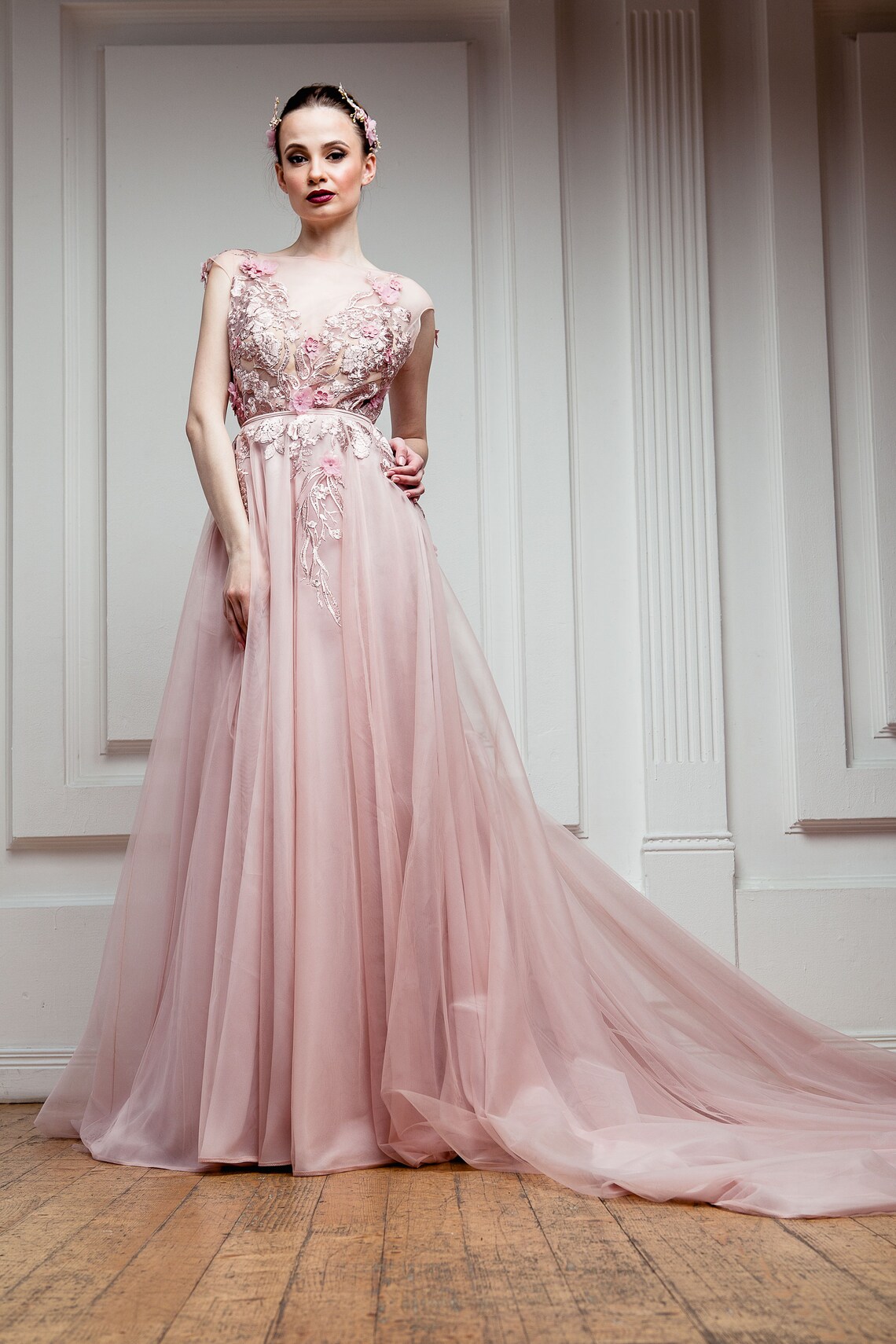 9. Off the Shoulder Pink Satin A-line Detachable Wedding Dress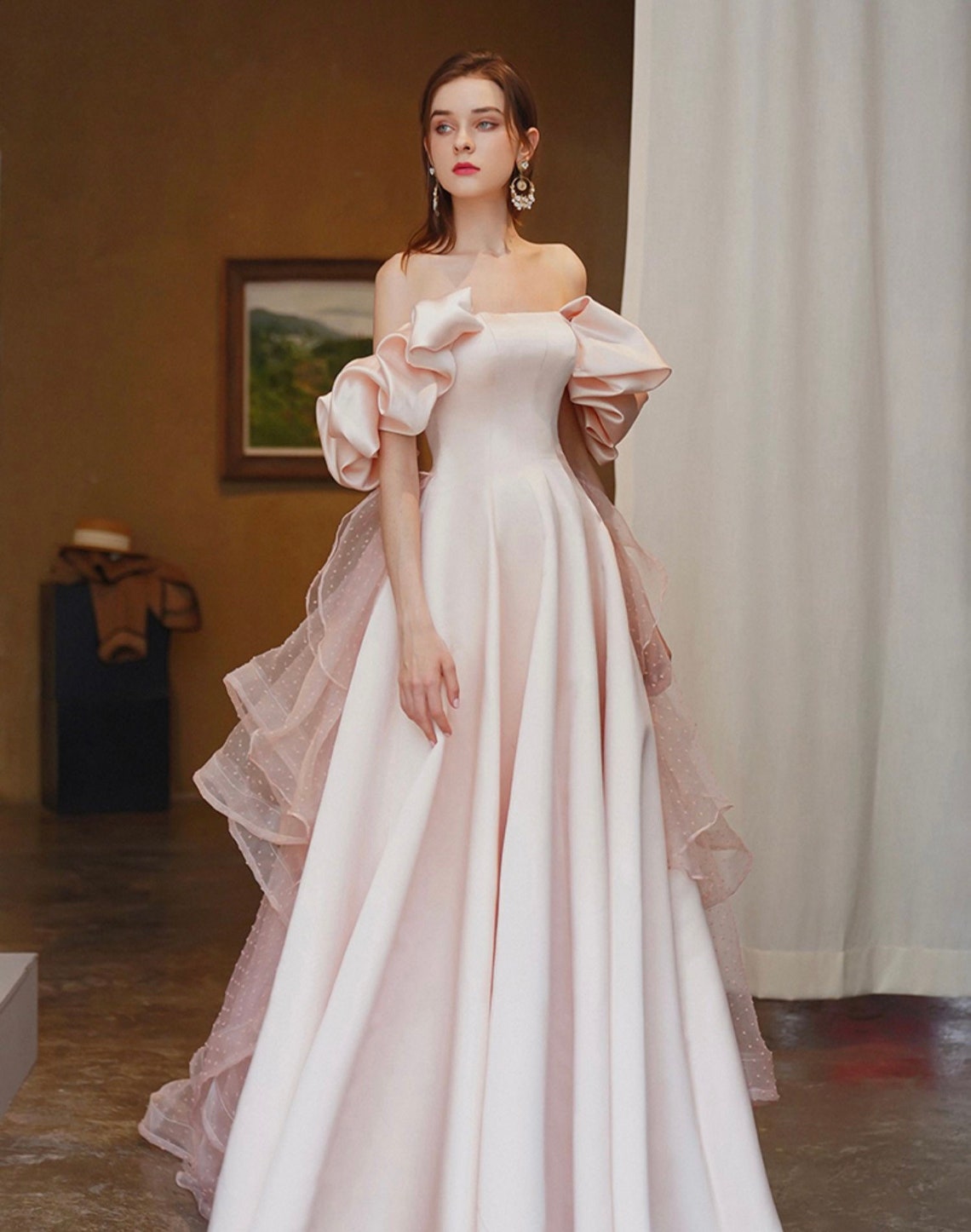 Pink and White Wedding Dresses
If you're having a beach wedding, then there's no better way to show the world that you've found your perfect match than by wearing a pink and white wedding dress. Your favorite color is reflected in your ultimate style choice (and it will look great under all of those lights!).
For this reason, we recommend that every bride-to-be invests in one before her big day. Even if it's not necessarily what she imagined herself wearing when she first started planning her wedding, we believe that once she tries on some styles from our list below and considers how they would look against the backdrop of seawater or sand—she'll be convinced.
10. Blush tulle wedding dress with white lace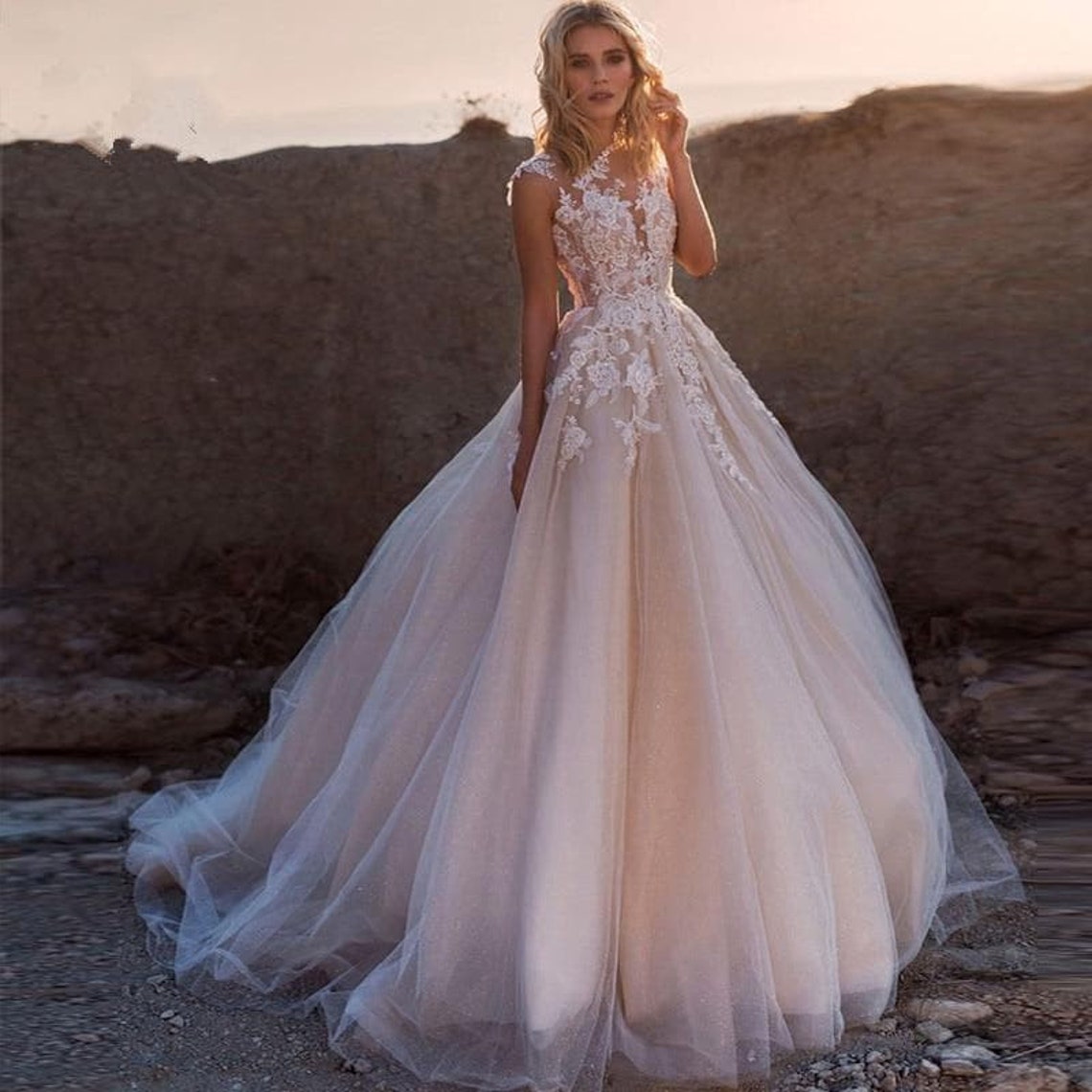 11. Blush wedding dress tulle and ivory lace with a train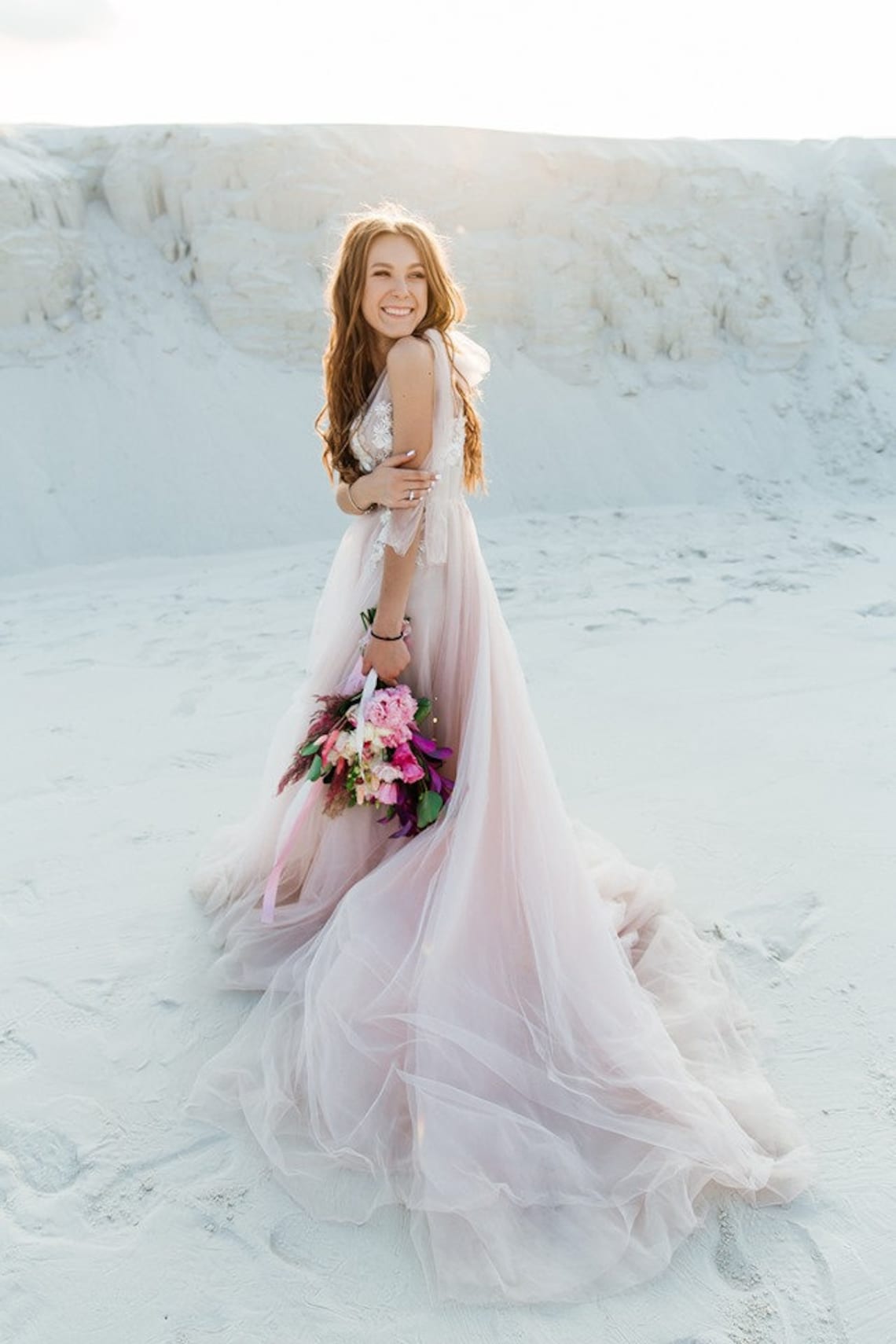 12. White and pink wedding dress with sleeves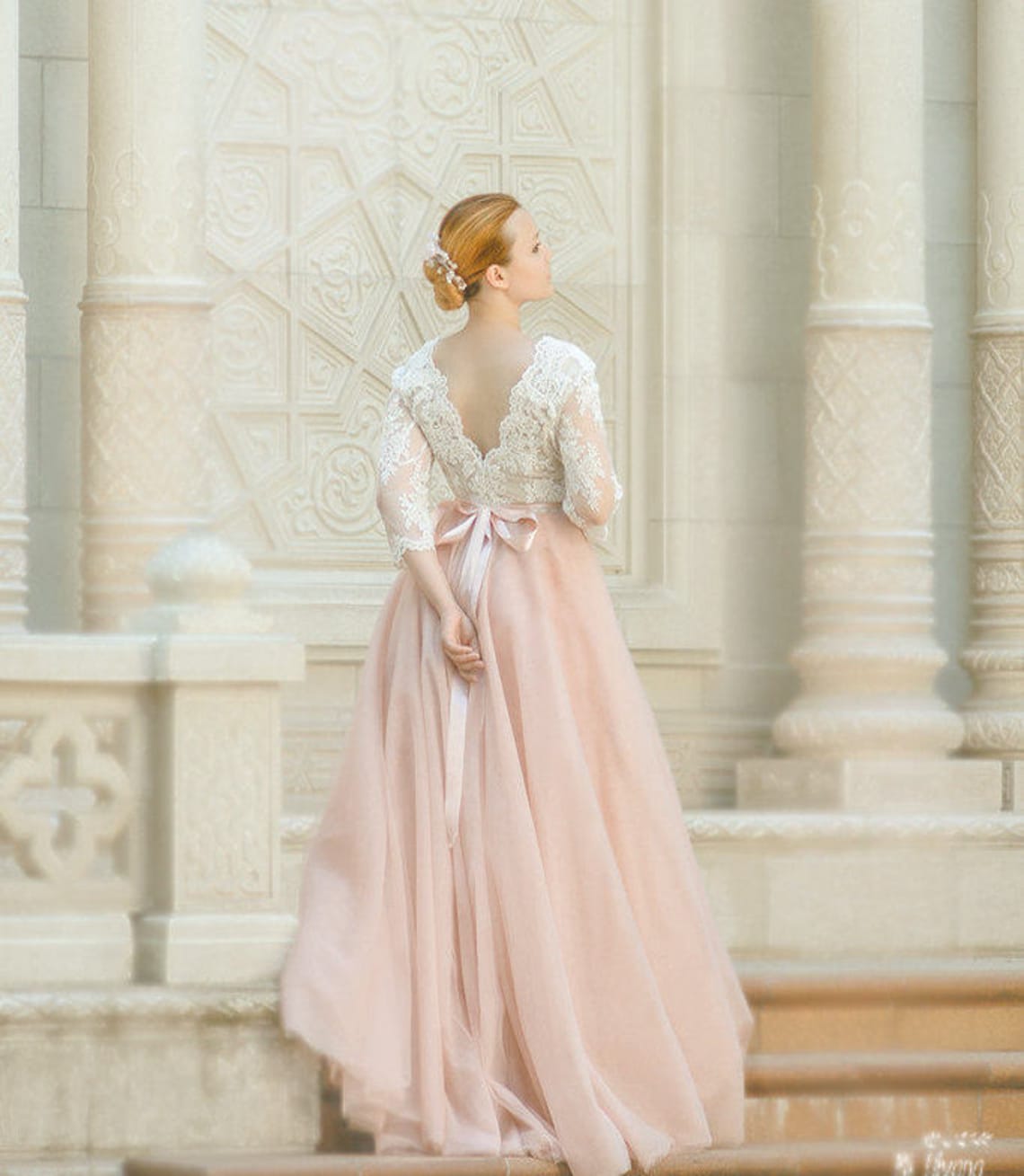 Plus Size Pink Wedding Gowns
The plus-size pink wedding dress is a great choice for any bride who wants to look beautiful in her photos. The color is flattering on all skin tones and will look amazing against your hair and eye color. Plus, with its body-flattering design, it's the perfect option for any body type!
If you're looking for a plus-size pink wedding dress that doesn't break the bank but still looks stunning on your big day—we have some great options for you to choose from!
13. Plus Size pink ball gown wedding dress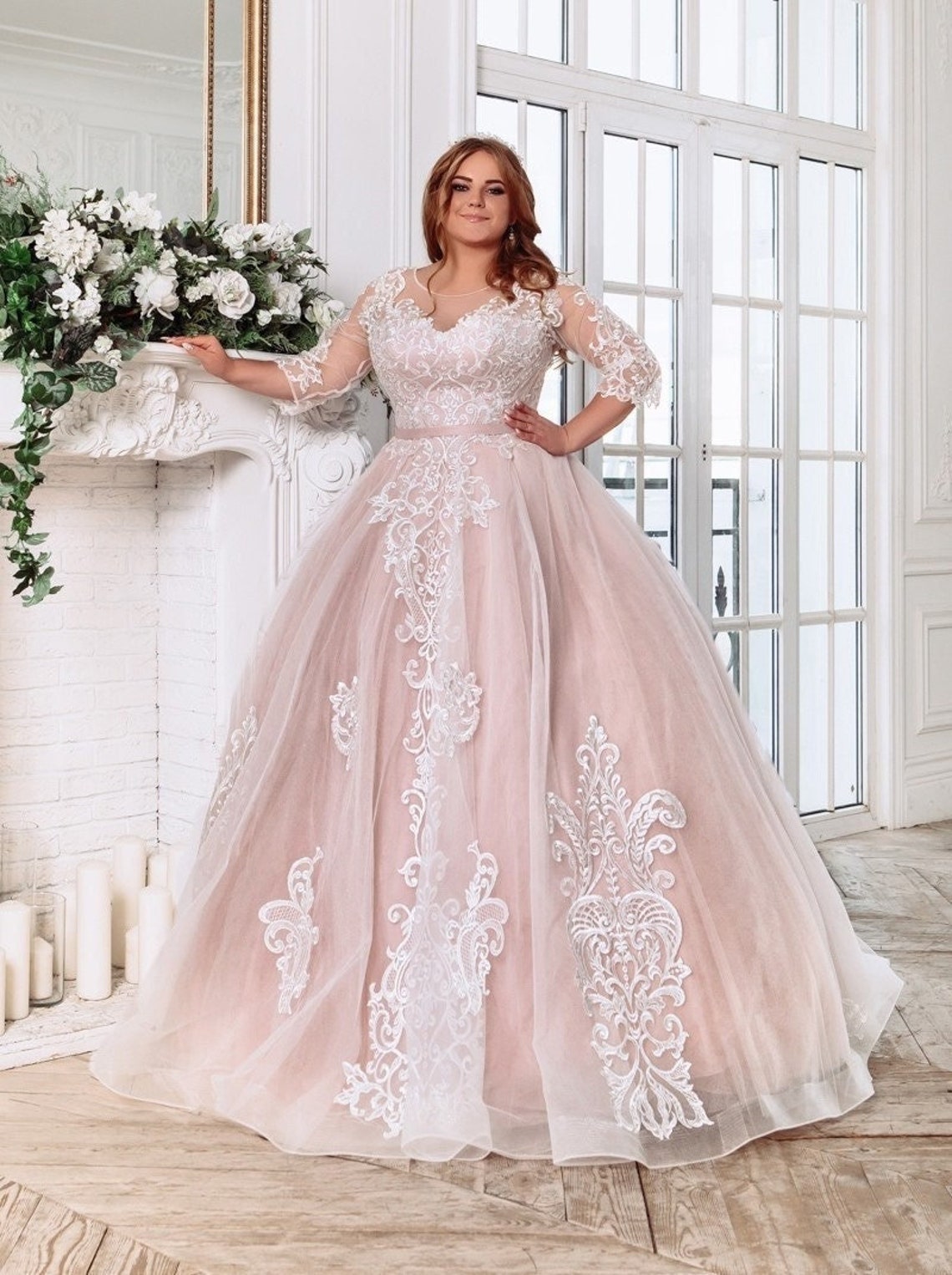 These are just a few of the pink wedding dresses you can find on our blog, but there are many more to browse through. So, if you're looking for something bright and beautiful to wear on your big day, we hope we've helped give you some inspiration!