Top 13 Winter Wedding Color Ideas for 2023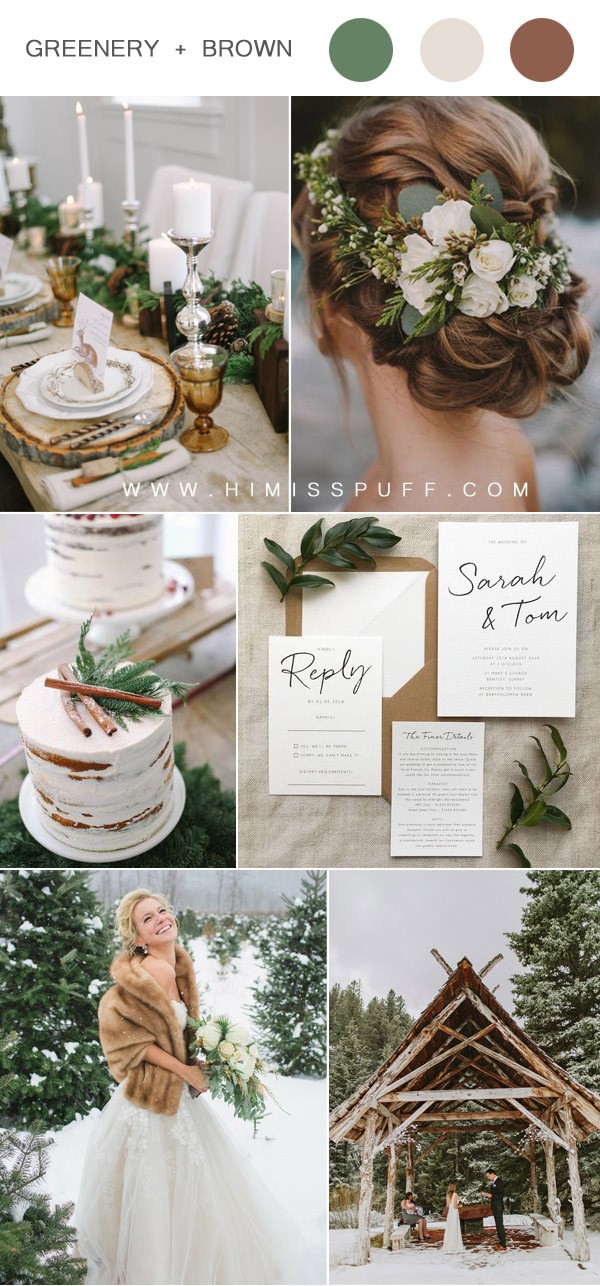 There's more to winter wedding colors than just red and green! See for yourself with these gorgeous ideas. The winter months are the least popular time of year to get married, but in reality, winter weddings are seriously underrated. Think about it: the entire season is filled with a sense of enchantment and magic (especially when it snows), and it's also filled with holidays, which can bring an added sense of 'togetherness' to your big day. If you're getting married during this season, choosing the right winter wedding colors is an important part of your planning process. Whether you're envisioning a holiday-themed wedding or looking for alternative inspiration, we've hand-picked some of our favorite winter wedding color palettes to get you started.
Burgundy + Brown
This shade is a very romantic, perfect color for any romantic, winter wedding. As it's one of the most popular shades to get married in, it won't be difficult for you to find a dress to match the styling of this color.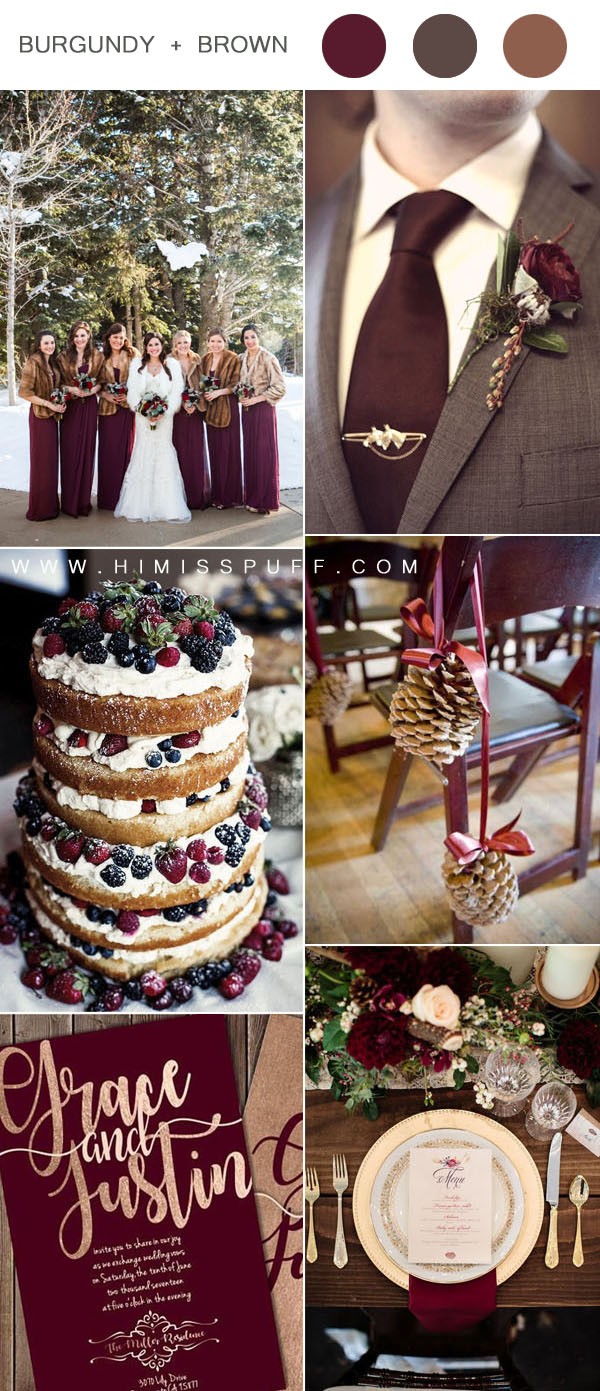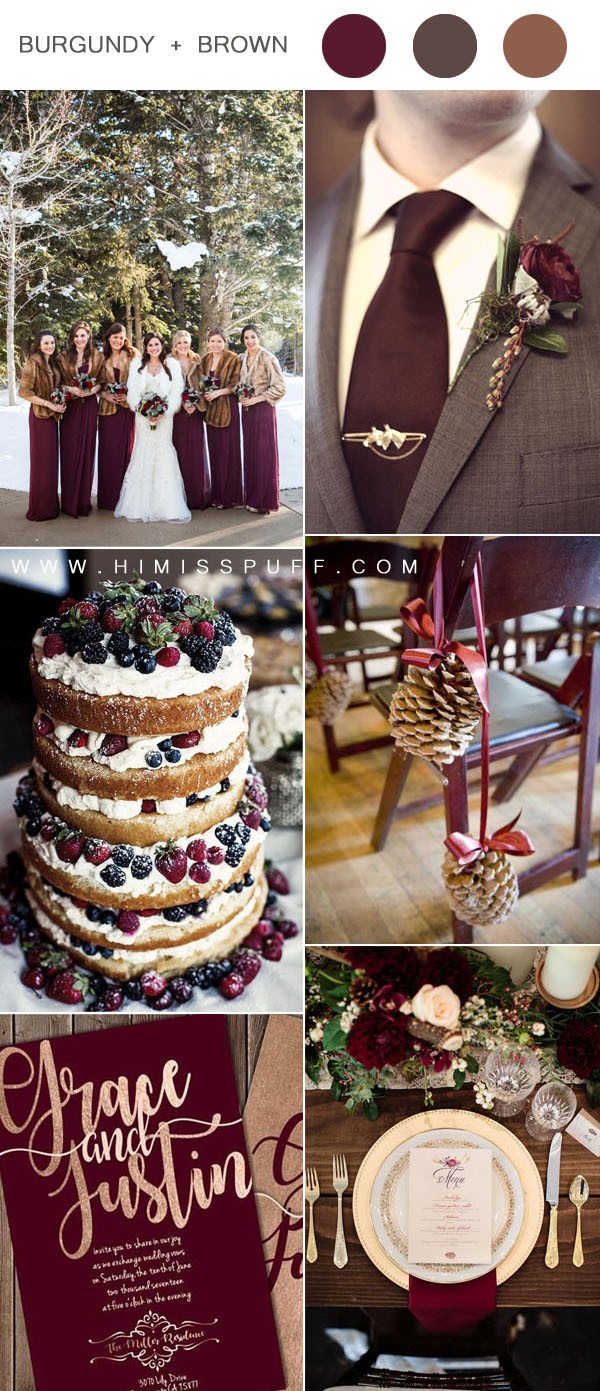 Rustic Red Winter
Subtle and elegant, Rustic Red Winter wedding colors create an air of romance that is perfect for weddings during the cold winter seasons. Through its warm tones, Rustic Red brings a cozy feeling to the warmer months. Most often paired with black, the design creates a sophisticated and elegant look, something appropriate for a winter wedding.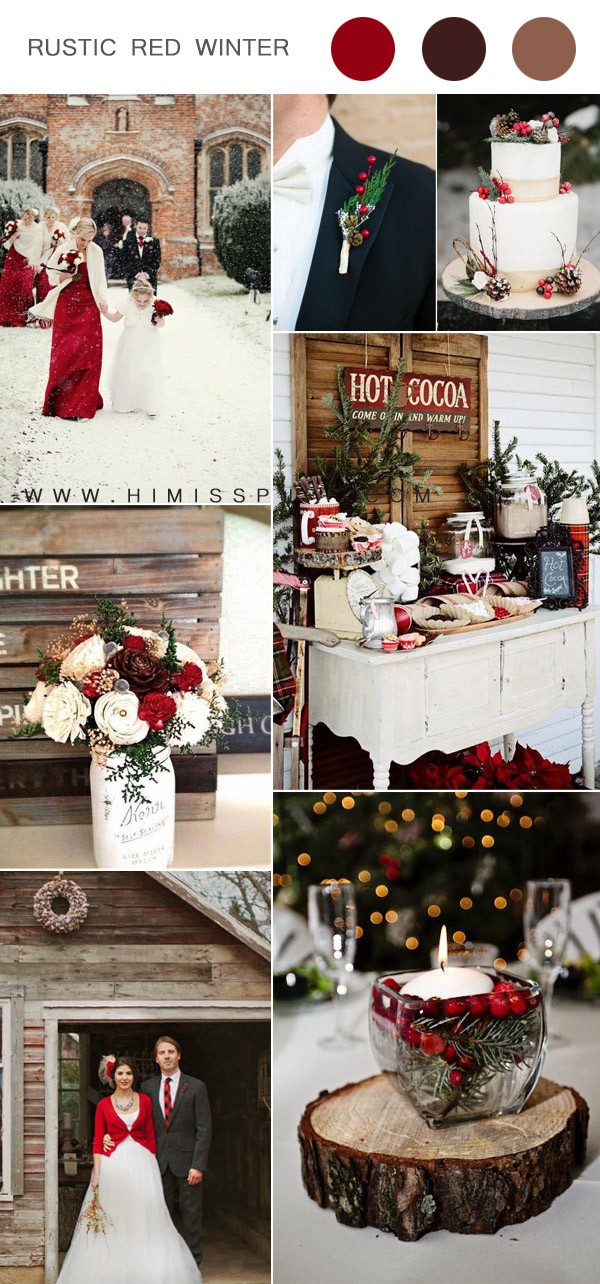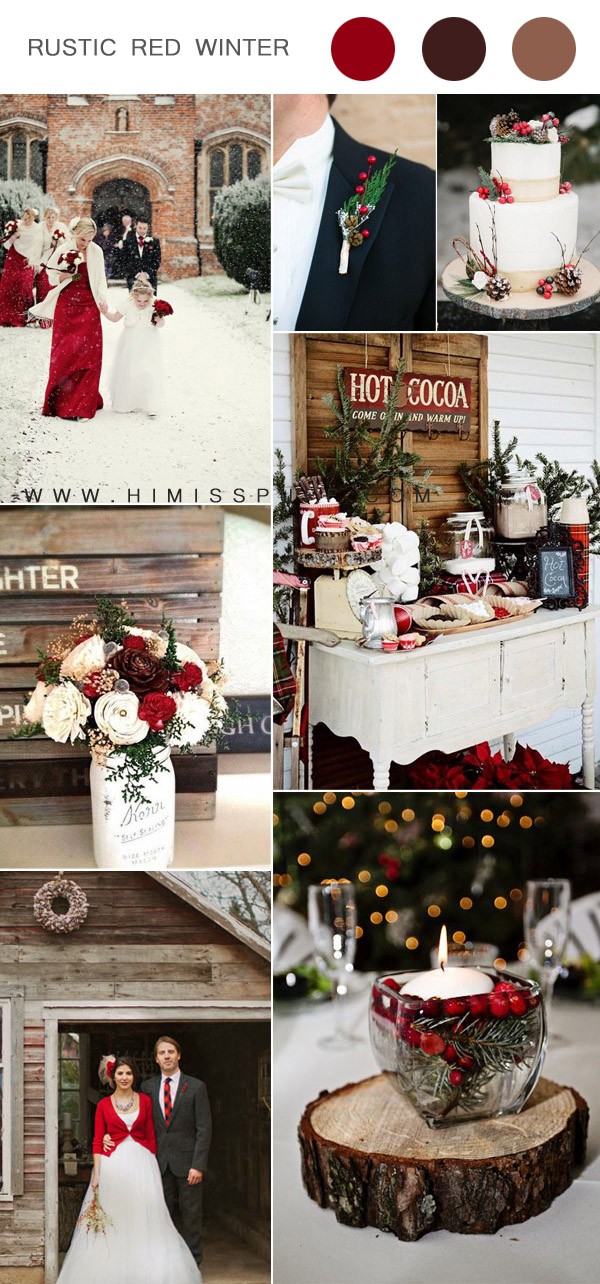 Berry + Brown
The idea of a brown wedding is still a popular one, arguably just not as popular as some of the other notable colors on this list. Brown is a minimalist color, and it will set off a tall, striped column as effectively as any other color for an outdoor winter wedding.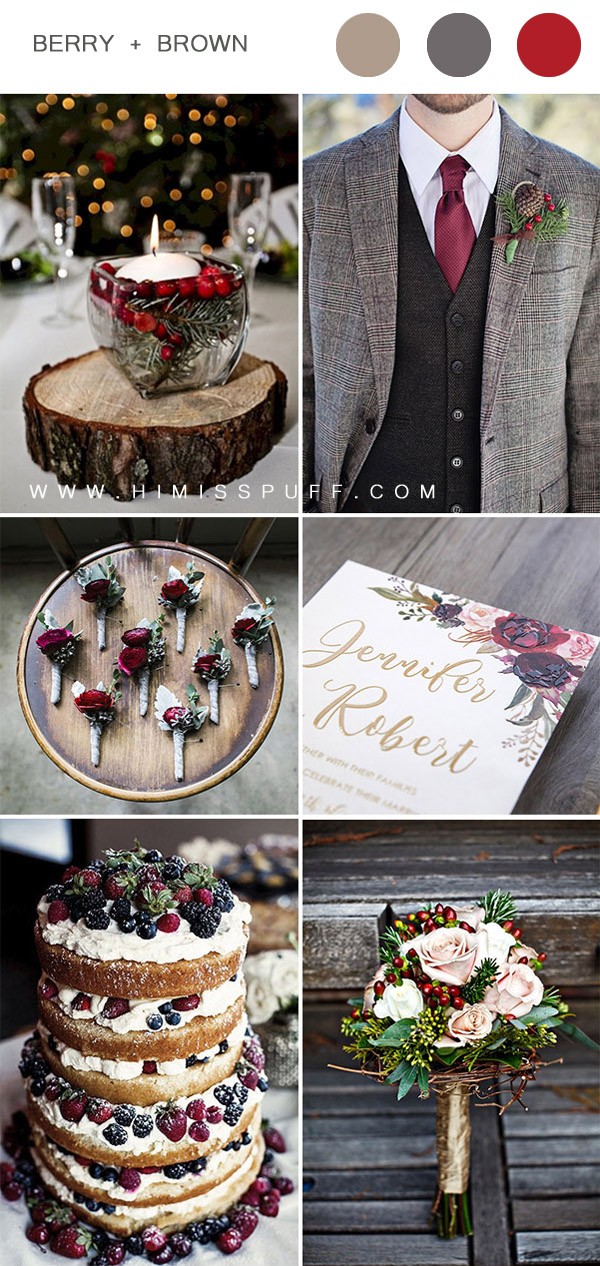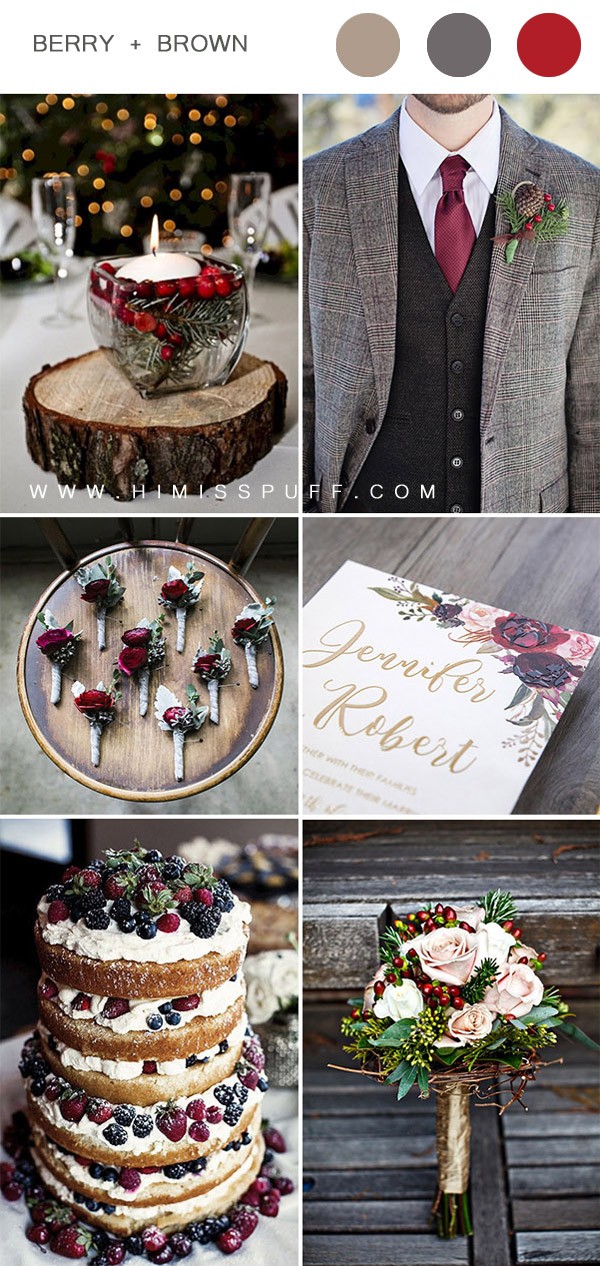 Grey Winter
In some parts of the world, grey is a color associated with winter. For example, the gray skies and gray snow that accompany a winter typically evoke feelings of peace and tranquility, which would make a gray winter wedding color a wonderful option.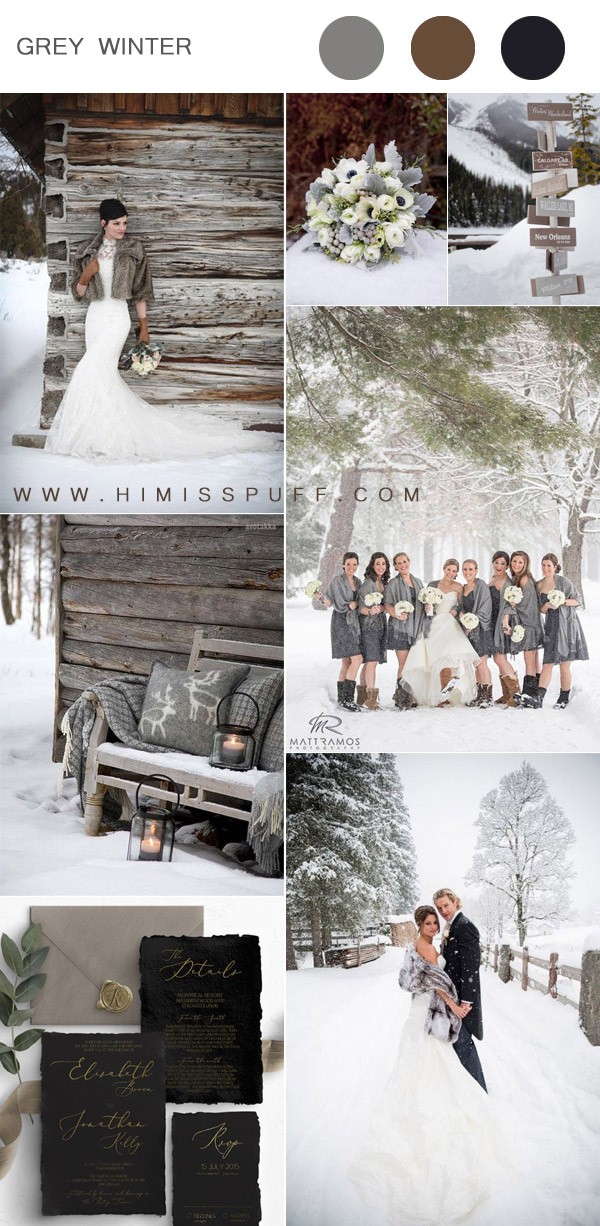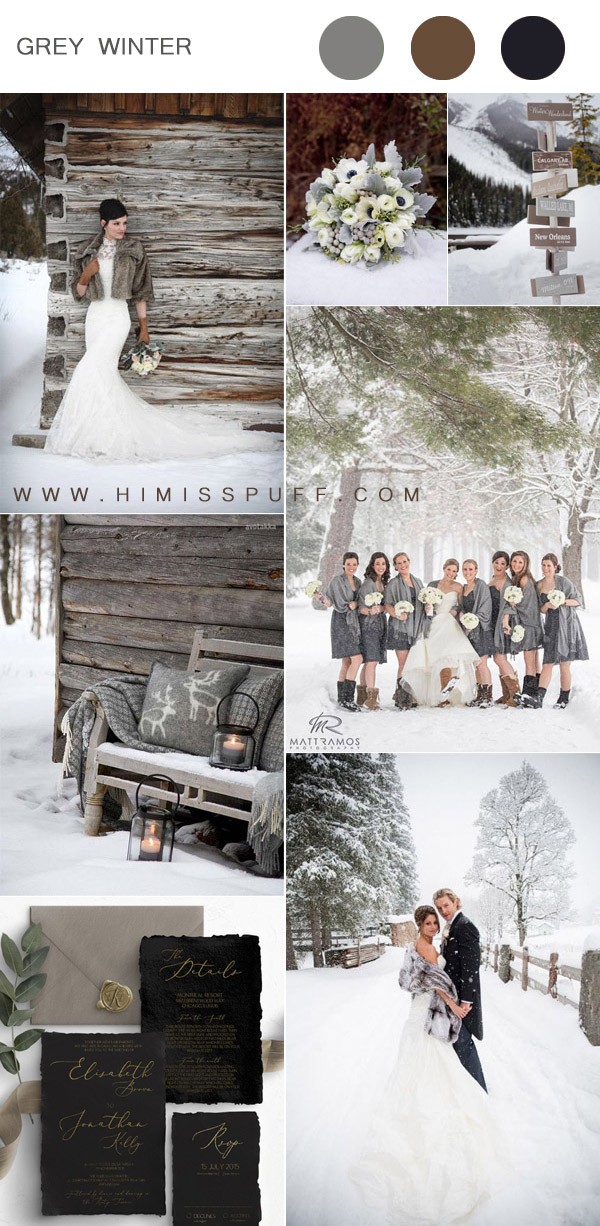 Burgundy + Gold
These are beautiful, gorgeous, and chic color combinations to consider for your winter wedding this year!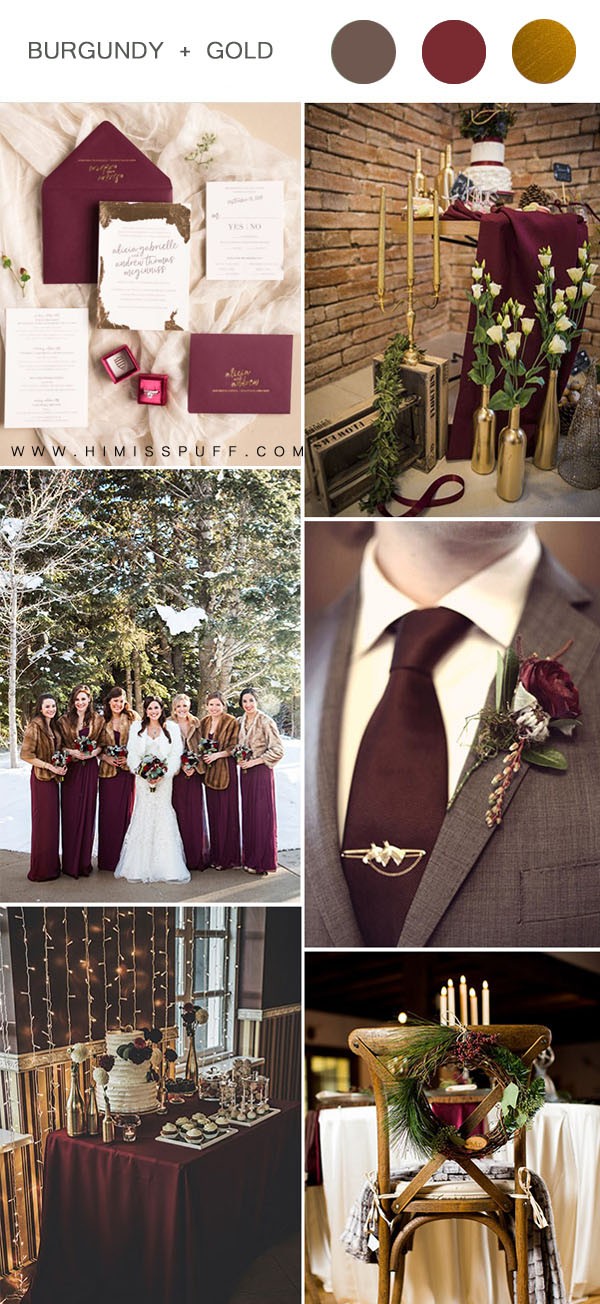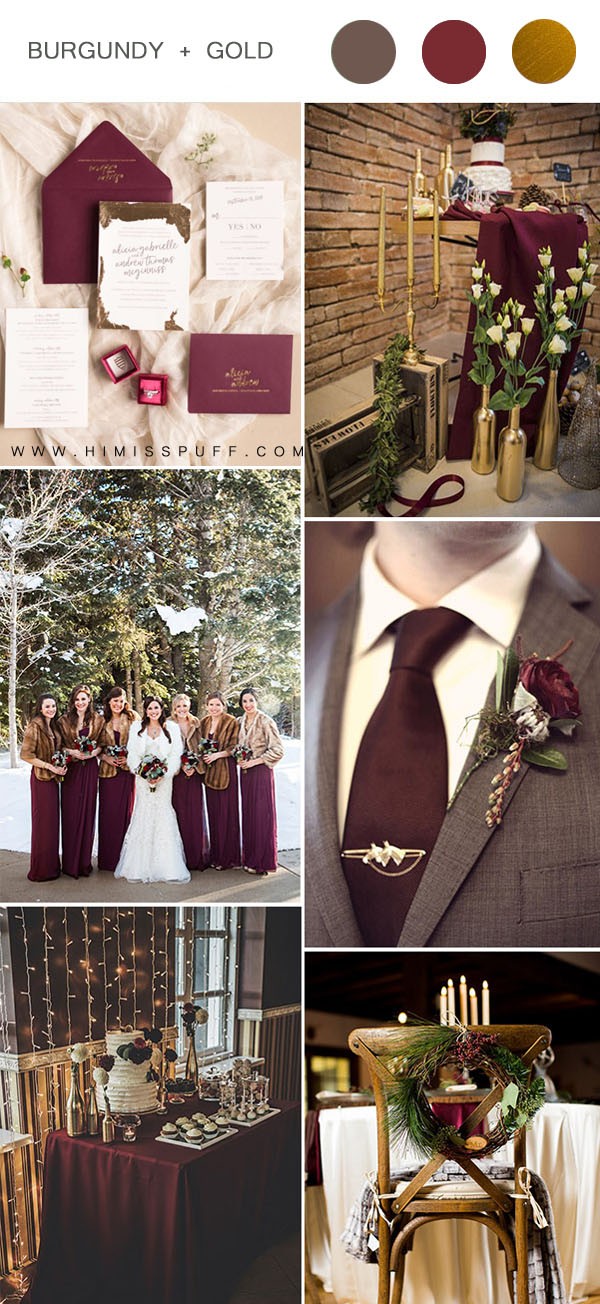 Grey Winter
The color grey is popular for the winter months because it goes with everything and accentuates winter whites and greys; it's also a classic color choice.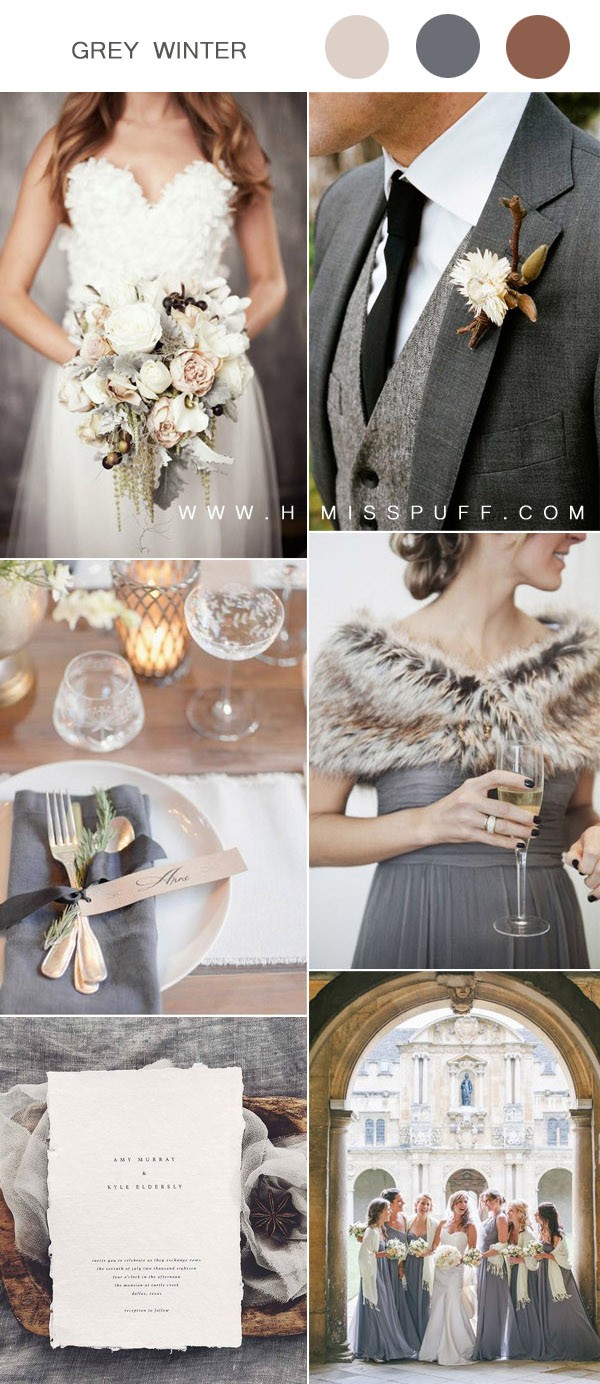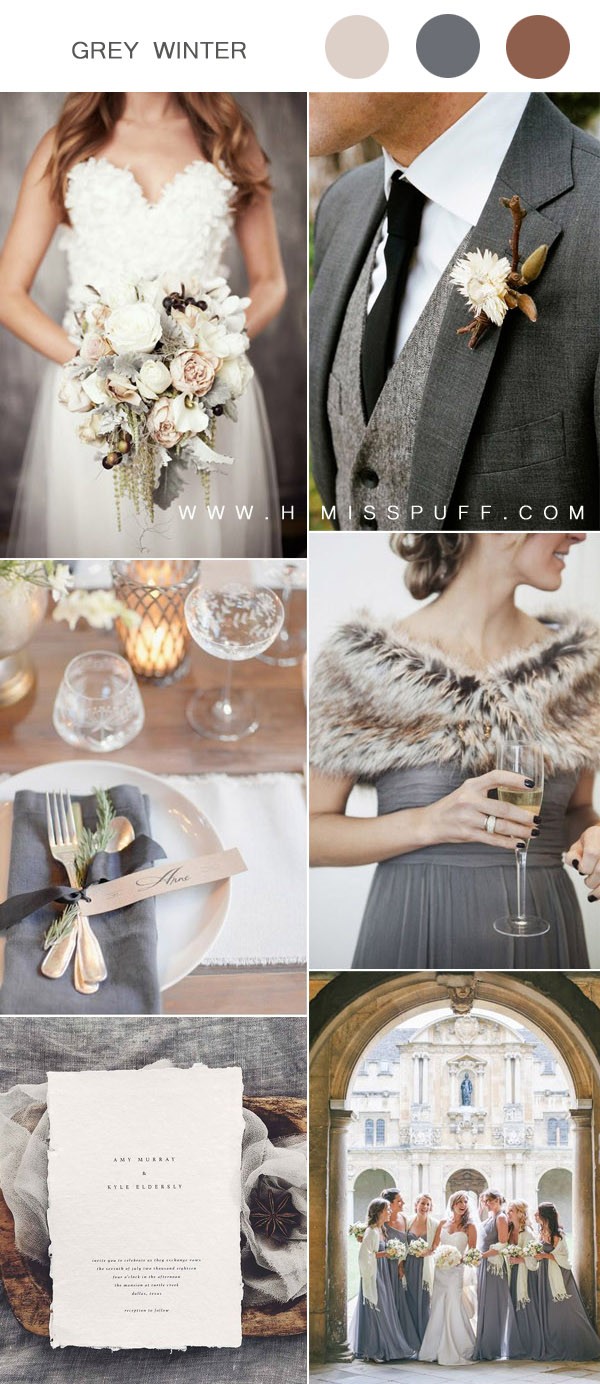 Dark Navy + Berry
Dark navy is both rich in color and luxurious at the same time. Depending on how you wear it and the accessories you pair it with, it can be formal and pristine, or romantic and inviting. And in winter, this wedding color can be the perfect way to add a touch of winter magic to your special day.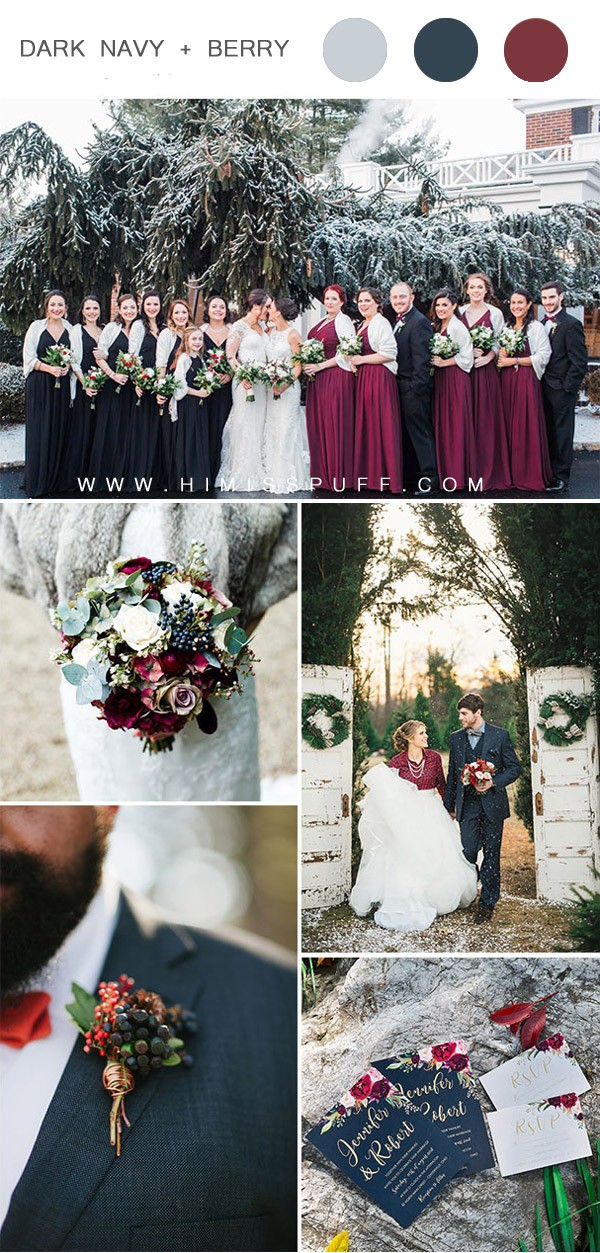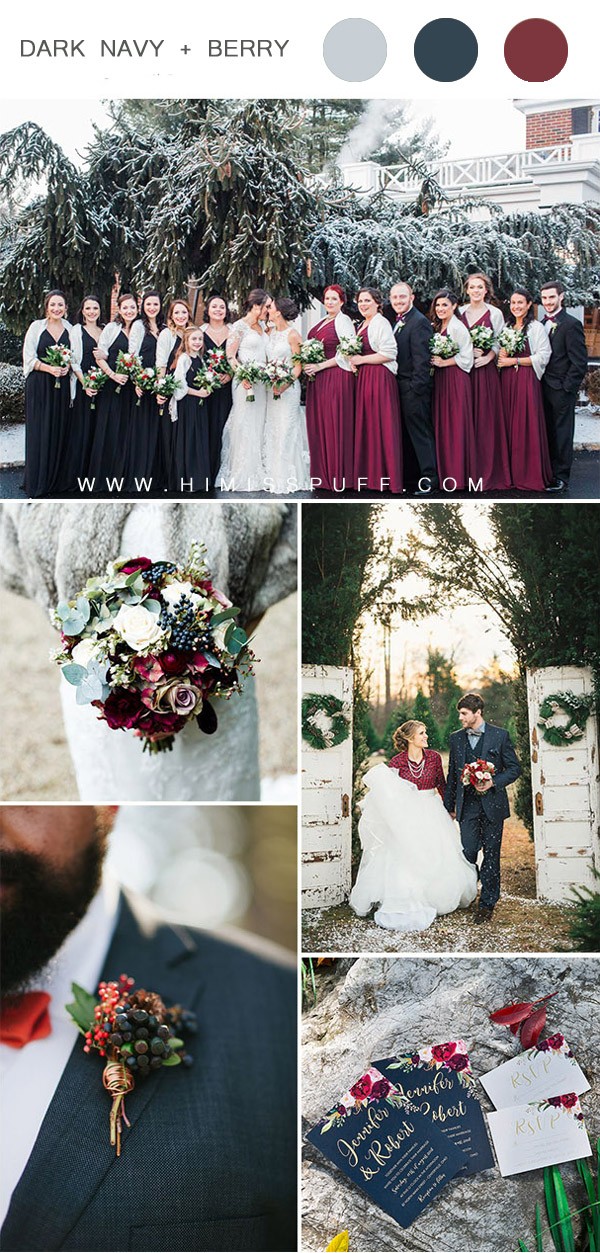 Cranberry + Sage
Learn how cranberry wedding color ideas can infuse your wedding's event with a subtle levels of interest and intrigue. With the wedding season just heating up, there are so many delicious possibilities to consider as you prepare for this winter season.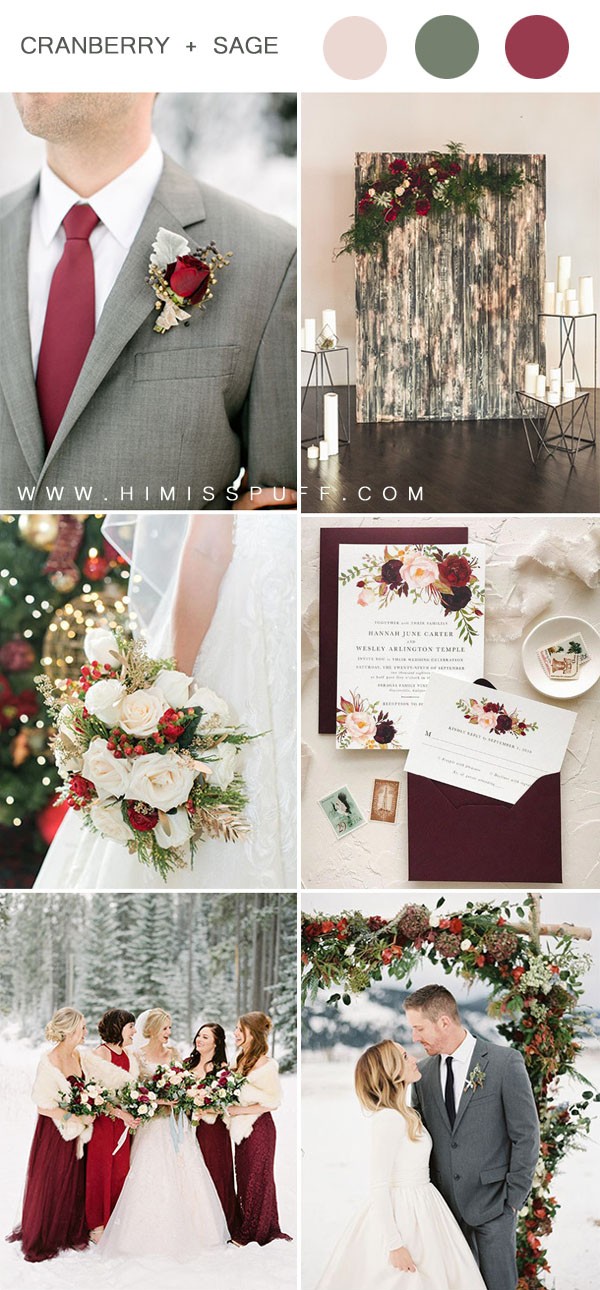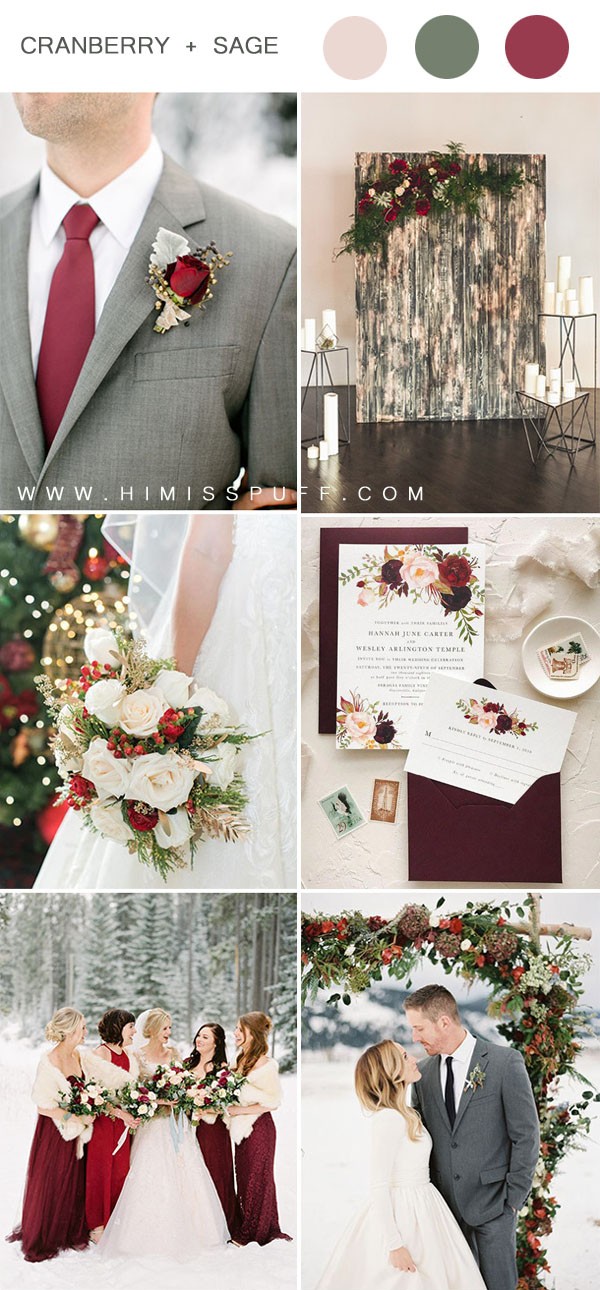 Red + Glitter Gold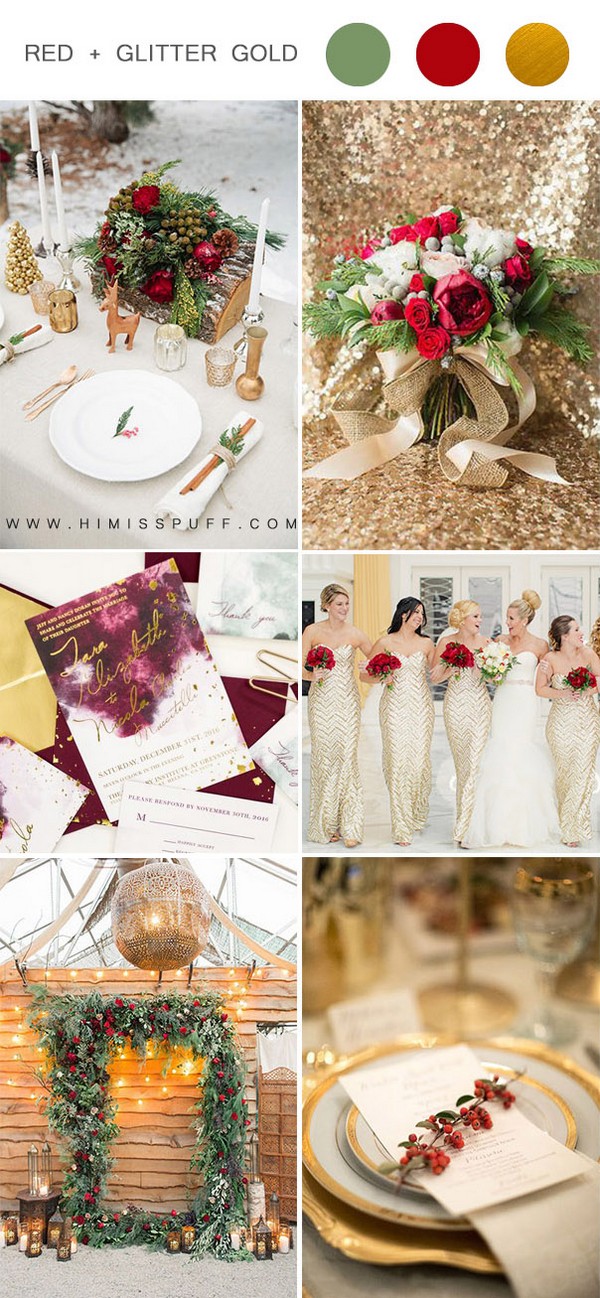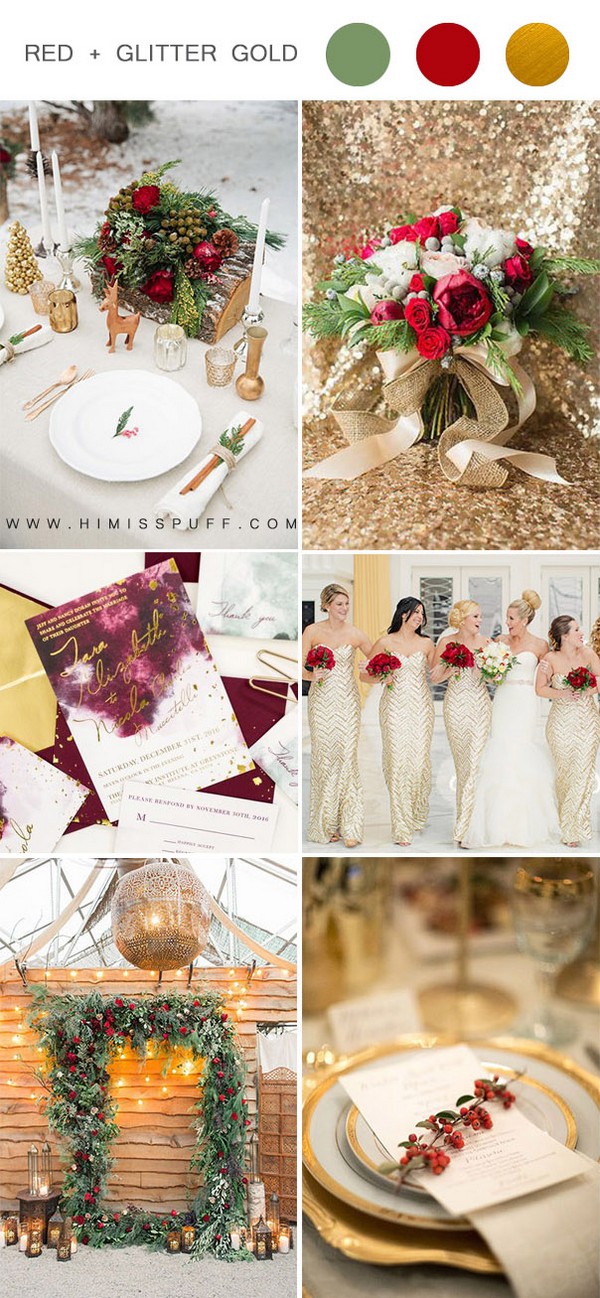 Navy Blue + Grey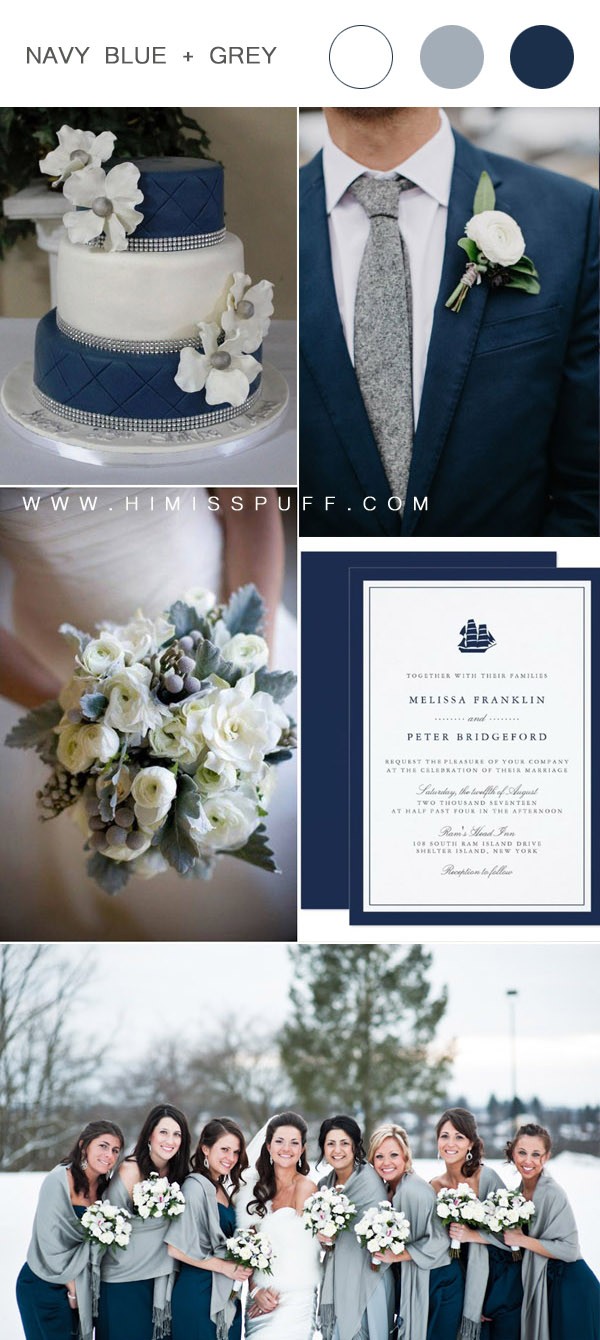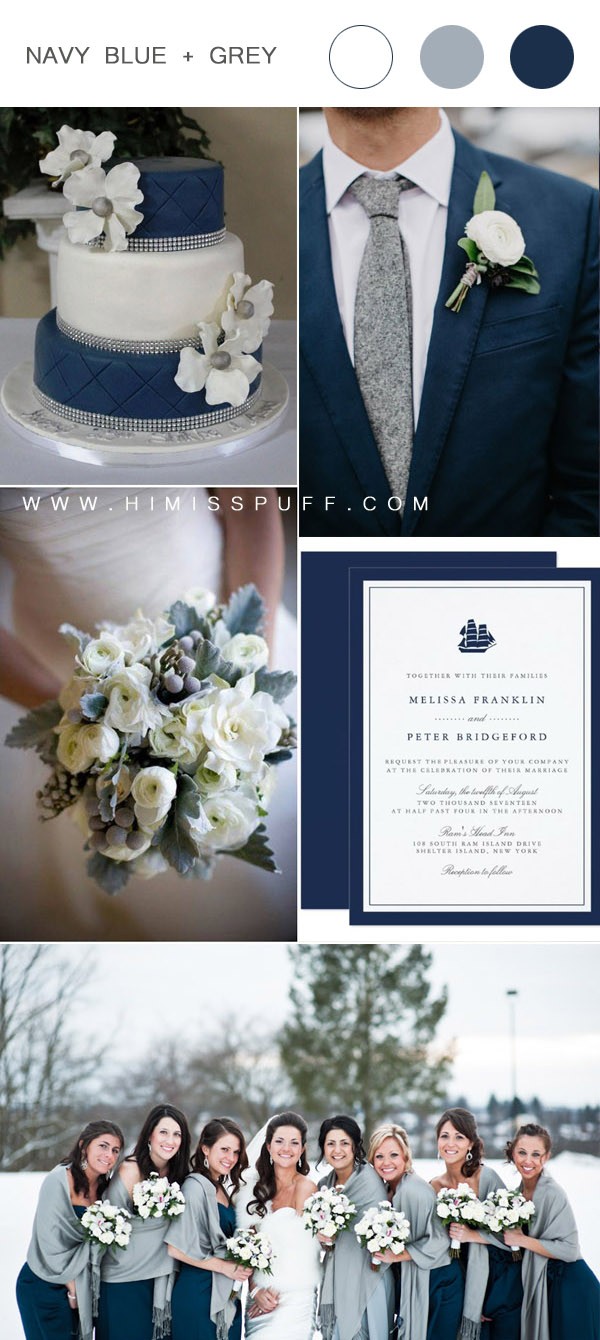 Sage Green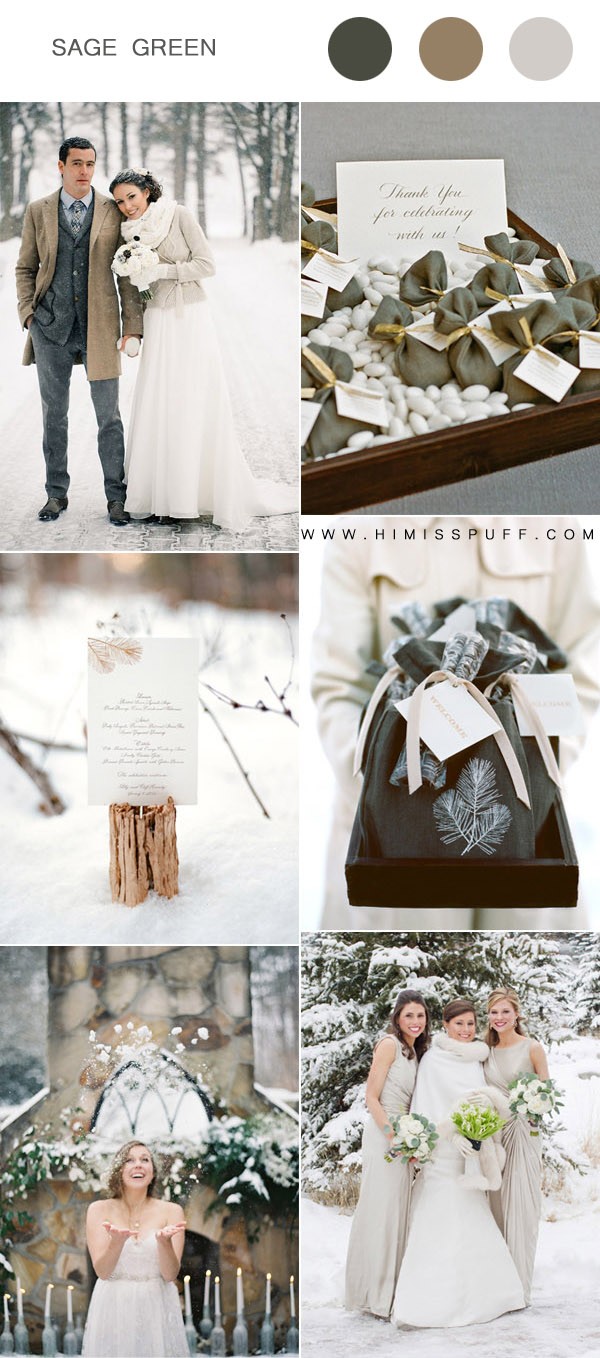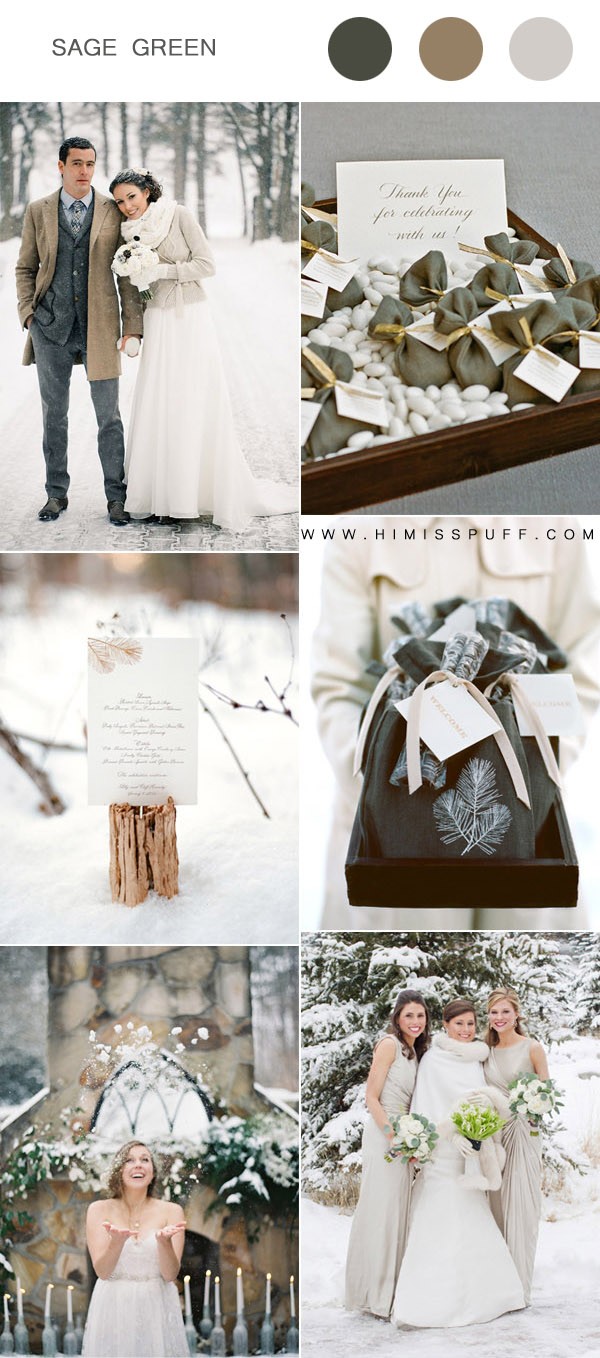 Emerald + Red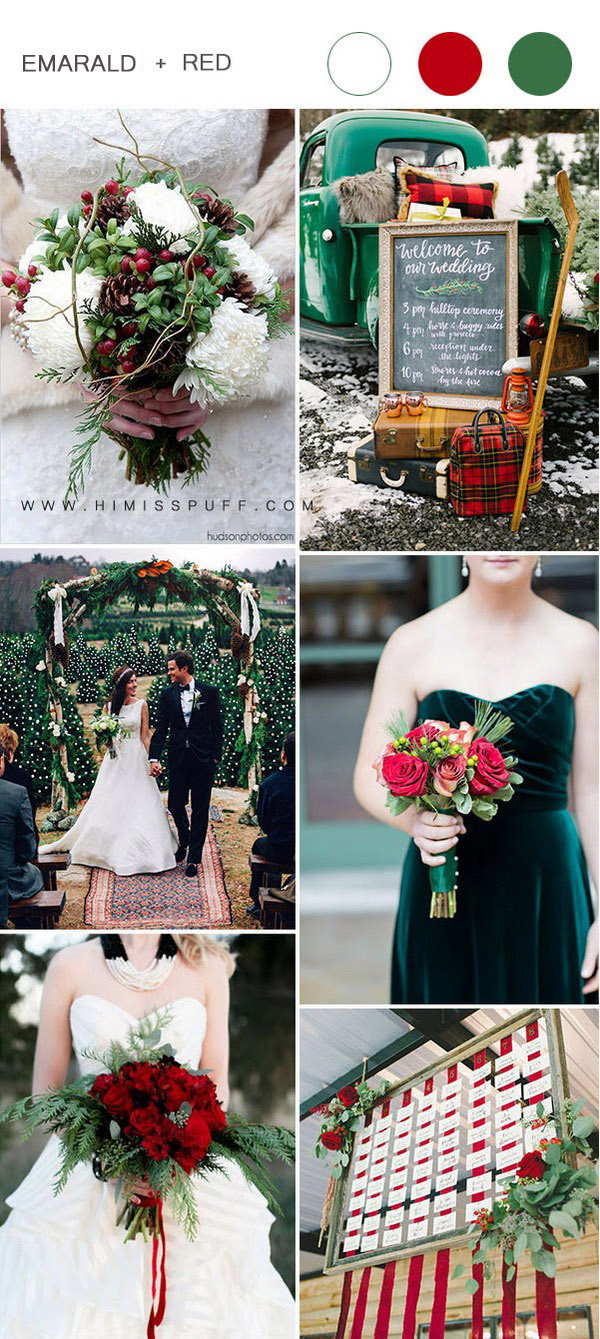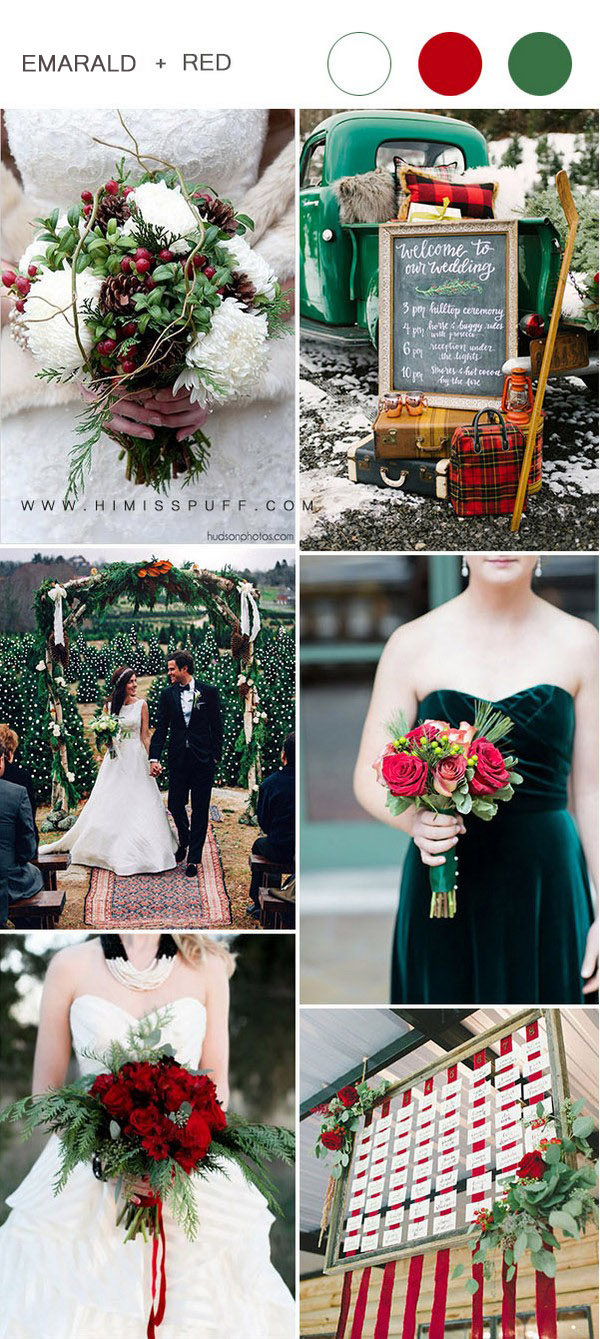 Greenery + Brown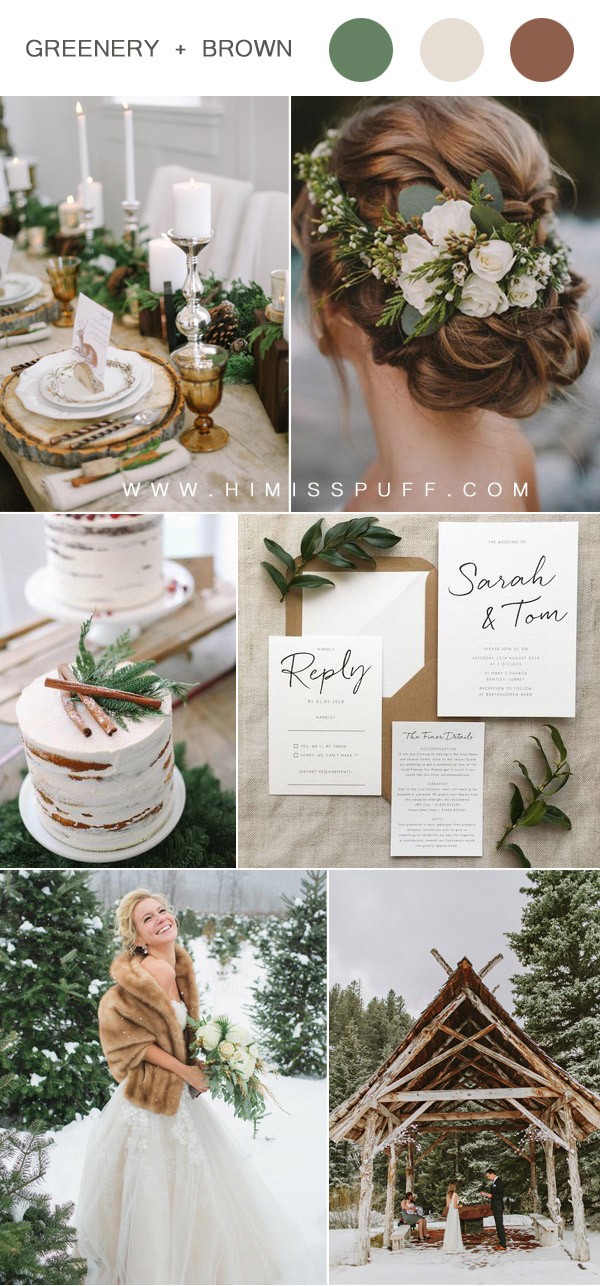 The end of the year is a great time to think about your future plans and what colors will best suit them. If you're planning a winter wedding in 2022, it's important to consider the colors you'll be using on your invitations, wedding dress, and other decorating details. We've rounded up some of our favorite winter wedding color ideas below – from neutrals to bold hues – so you can start planning now! When choosing an outfit for your big day, don't forget about accessories like flowers, jewelry, and flowers in your hair.
Winter Wedding Dresses


Winter Bridesmaid Dresses & Wedding Guest Dresses