Top 14 Fall Wedding Color Combos and Trends for 2023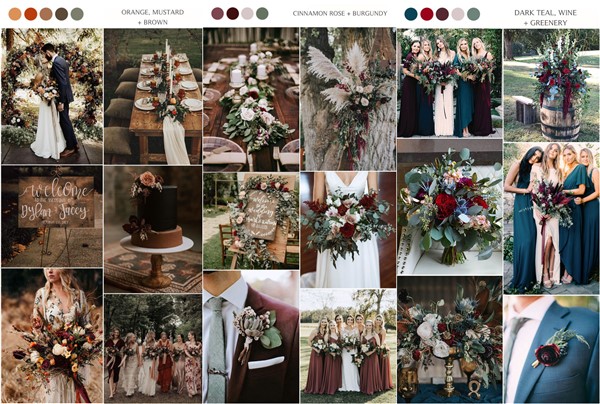 Here we are, well into fall of 2022 with 2023 (somehow) just around the corner. That means a whole new year of trends to inspire the beginning of your happy-ever-after. In putting together some of the best wedding trends we see coming, we can't help but feel excited for what next year's weddings will look like.
If your big day is sometime in 2023, we've got some uniquely beautiful ideas that we hope will leave you feeling inspired and even more excited to plan it.
From deep oranges to cinnamon rose, 2023 wedding colors are bold, warm, and incredibly chic! Accented with lush green florals and classic metallics, you're sure to find some inspiration for your 2023 wedding palette!
So sit back, kick your feet up, and check out our 2023 wedding color guide!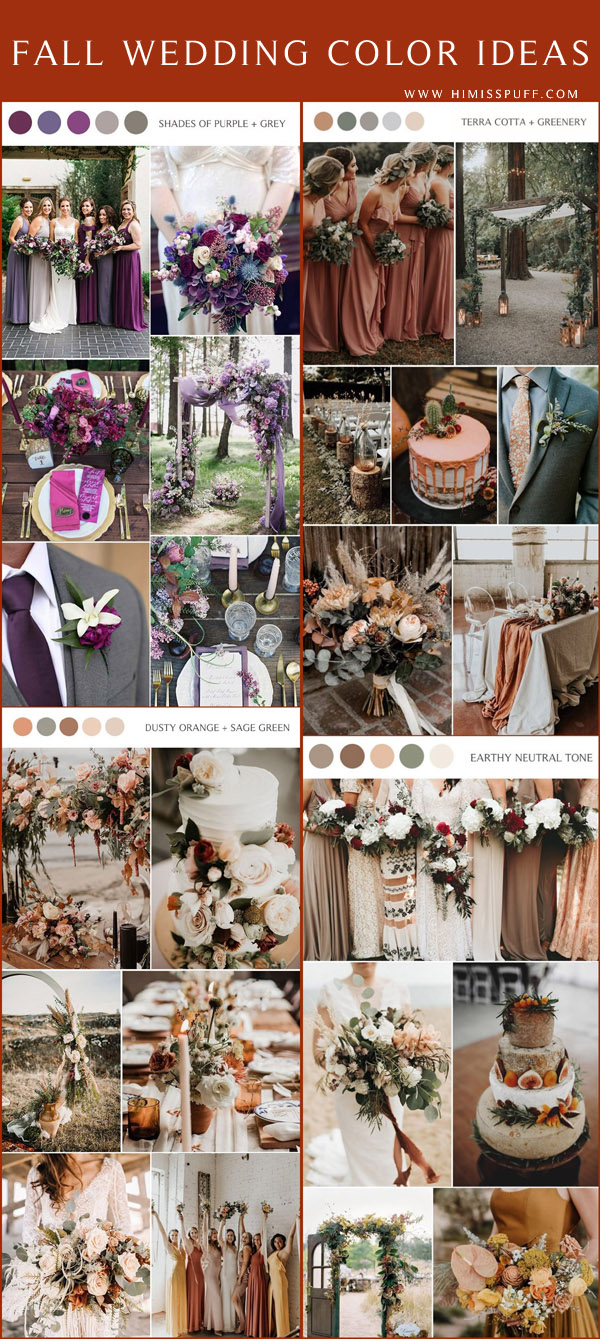 Orange, Mustard + Brown
A popular fall wedding color combo of mustard, orange and brown. Orange is a stunning color for fall because it creates a sense of warmth and comfort. This color gives the feel of comfort and creates a palette that works well for both the warm and cool seasons. As the cooler weather sets in, orange becomes even more refreshing and romantic.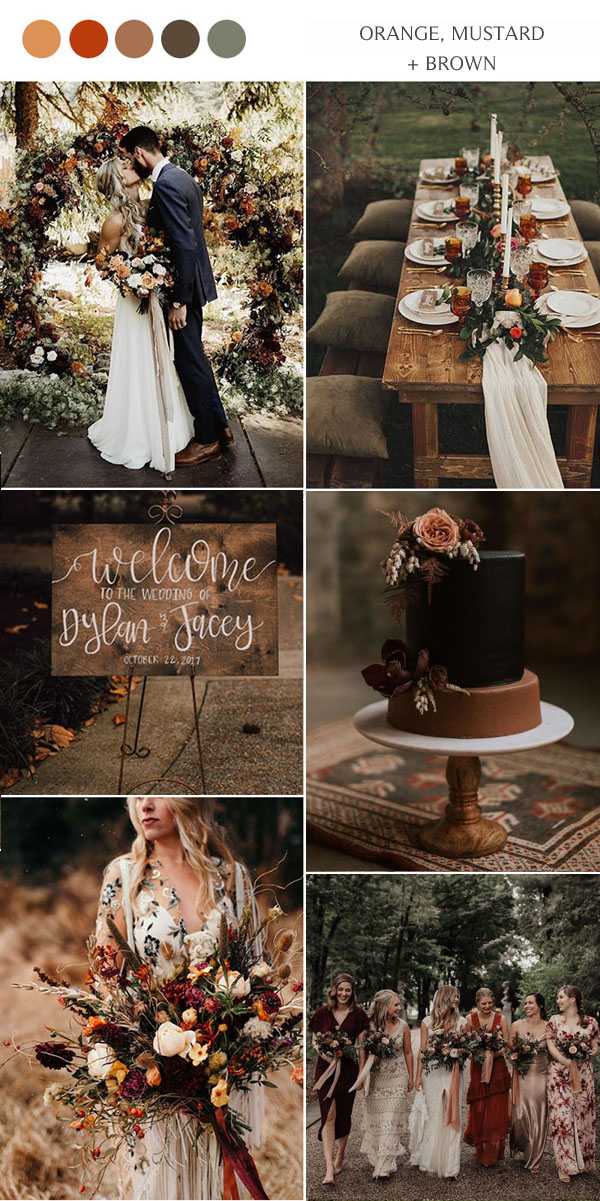 Cinnamon Rose + Burgundy
With the fall season, many people incorporate the dark colors of burgundy and cinnamon into their wedding plans. This warm, earthy combination is also a delicious red-versus-yellow autumn contrast. Pair it with a romantic, rosy hue for a truly decadent hue that is sure to make for warm-weather wedding bliss.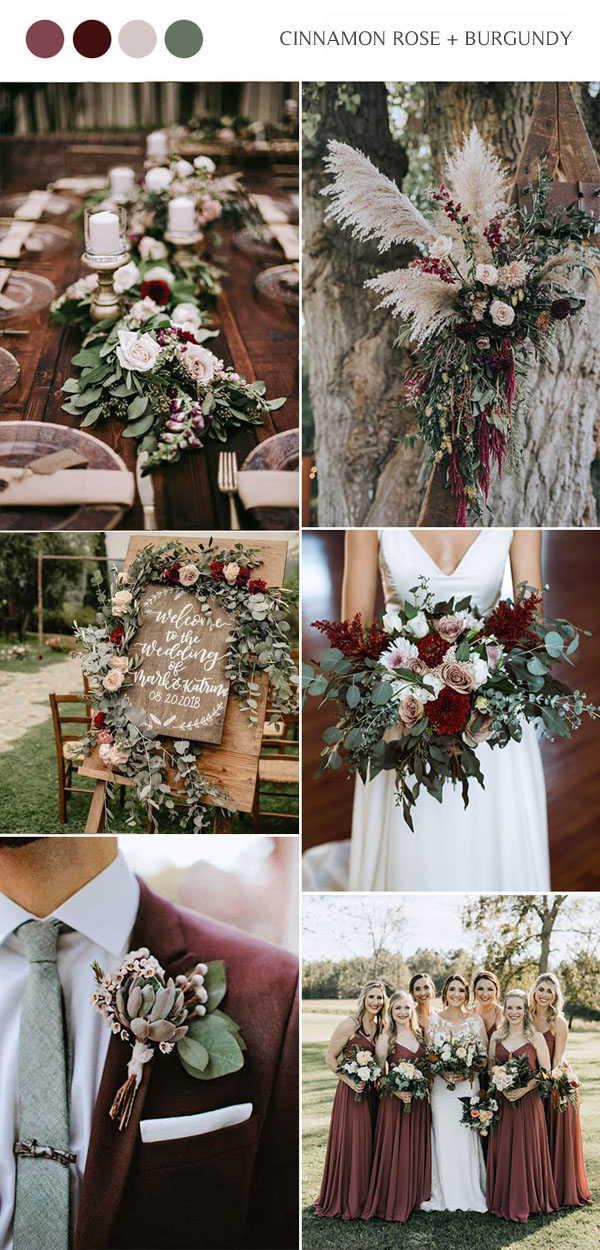 Burgundy + Greenery
If you love rich colors, this fall wedding color scheme could suit your needs. You can select burgundy and gold or burgundy and bronze to accent pieces, including the bridesmaid dress, the cake, and the invitations.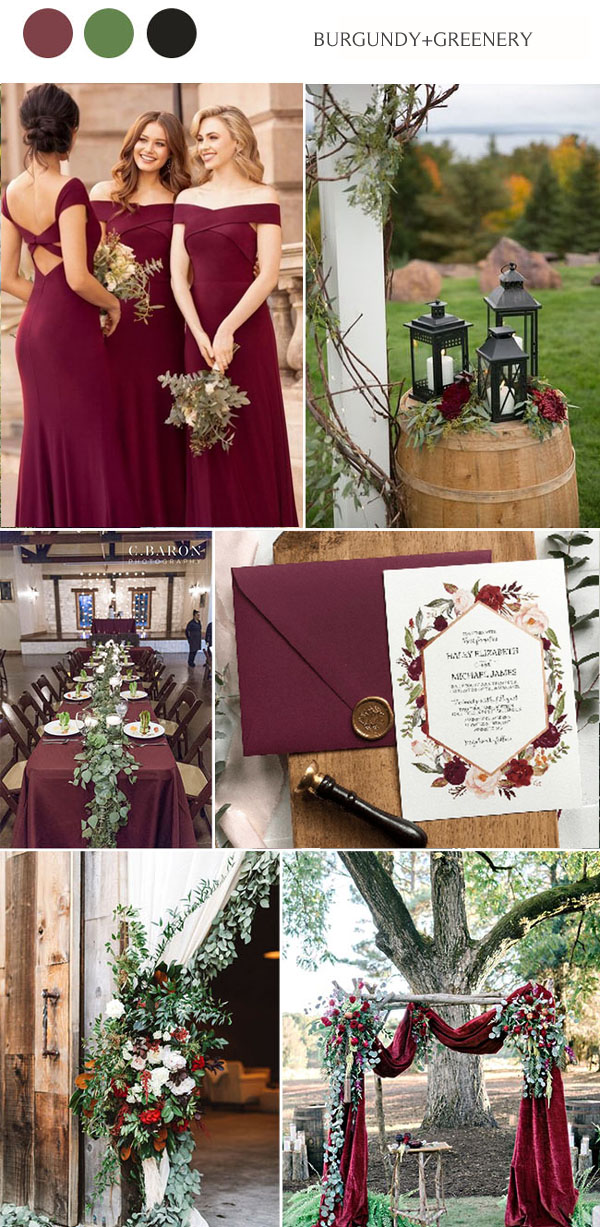 Dark Teal + Wine + Greenery
It's time to get excited about that new color you need to have in your closet for the Fall! Whether it's a dark teal, dark gray, wine, or some sort of brass color, we've found some of the hottest colors of Fall 2022 that you need to start incorporating into your wedding. Adding this color to your wedding isn't as difficult with these big trends like dark green and red.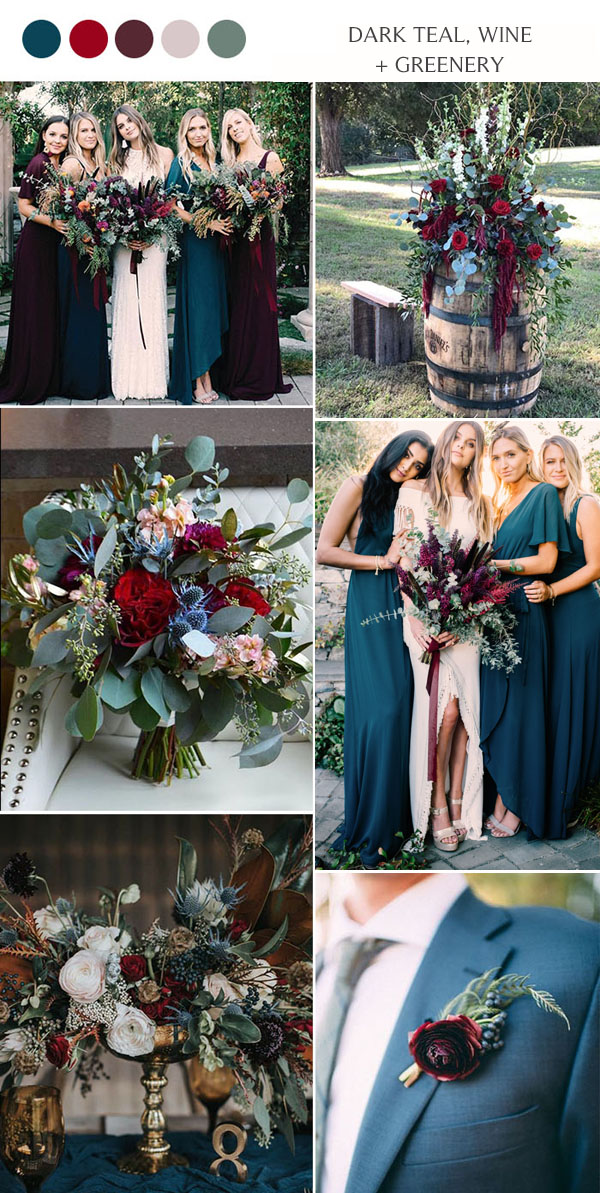 Dusty Blue + Blush + Green
Rustic, earthy wedding colors are perfect for fall, creating a look that's warm and inviting. The perfect cottage look is a mix of brown and sage for the walls, with dark and rich leaf prints for the floor coverings. Beaming light and yellow tones through the windows, adding just a touch of citrus and copper, will have the outdoor foyer looking inviting.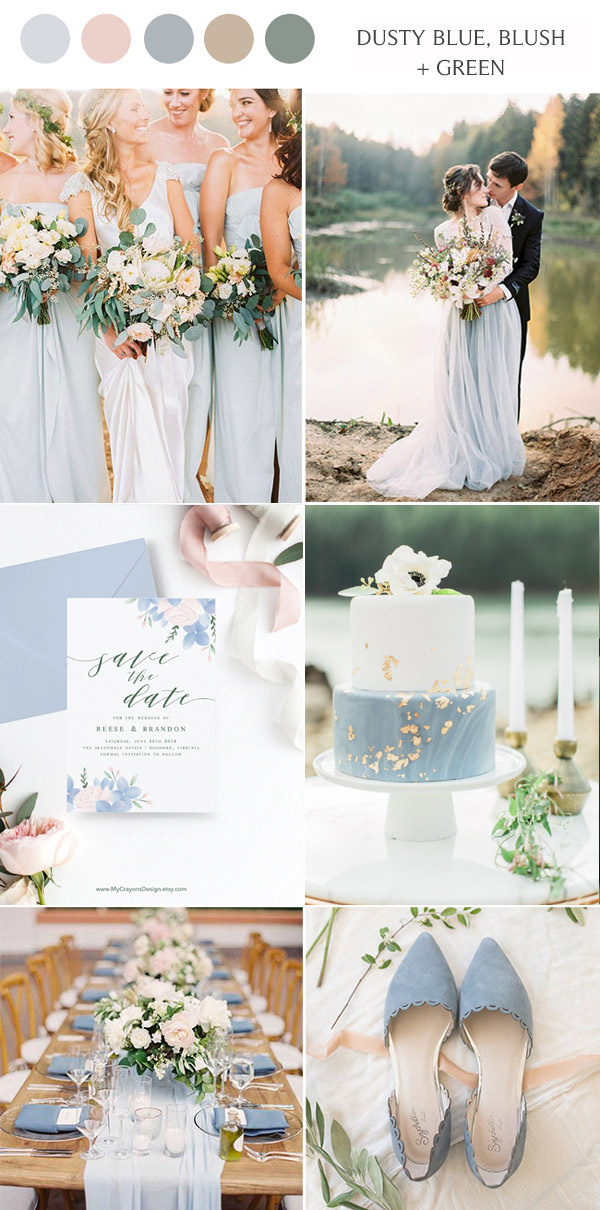 Earthy Tone Neutral
Combining earthy tones with pastels for a neutral wedding color. Pair it with a dark neutral for a chic, sleek look.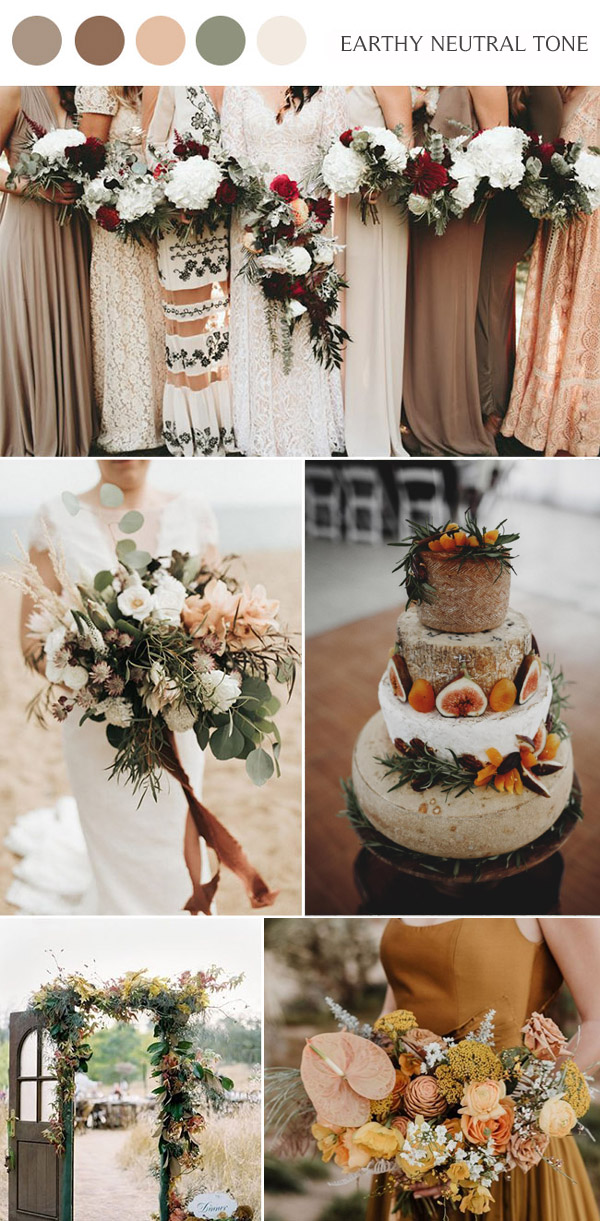 Blush + Brown
For the bride looking for a soft and breathable look, our suggestion is blush with a rich brown color. This pastel-toned color palette is incredibly feminine and will look perfect as the backdrop to your fall affair.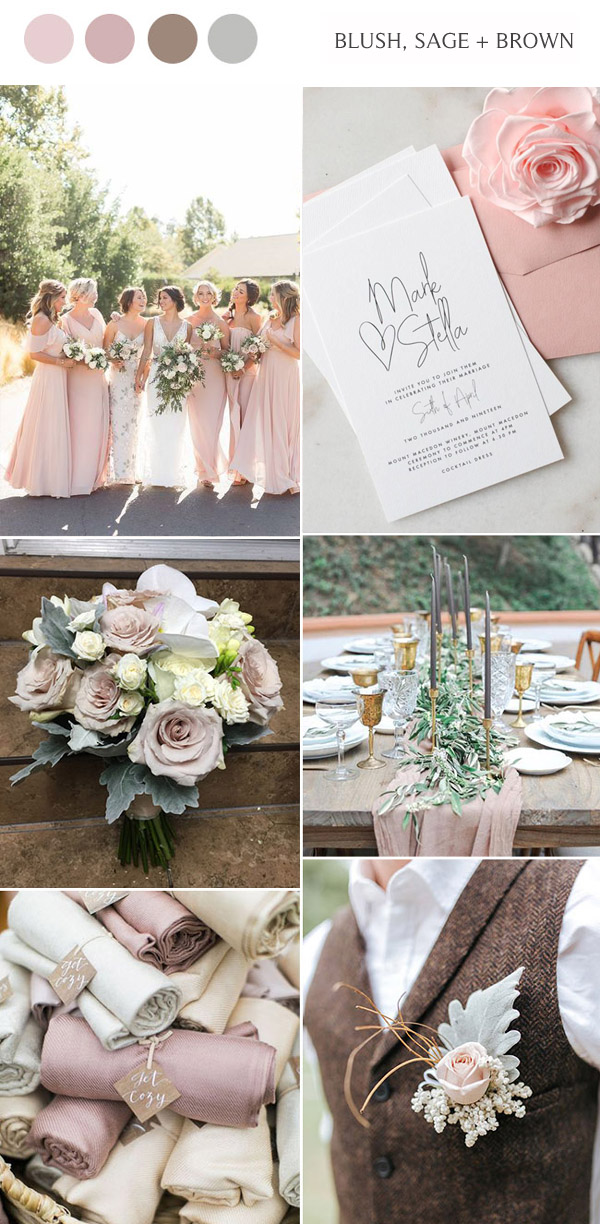 Blush + Red + Black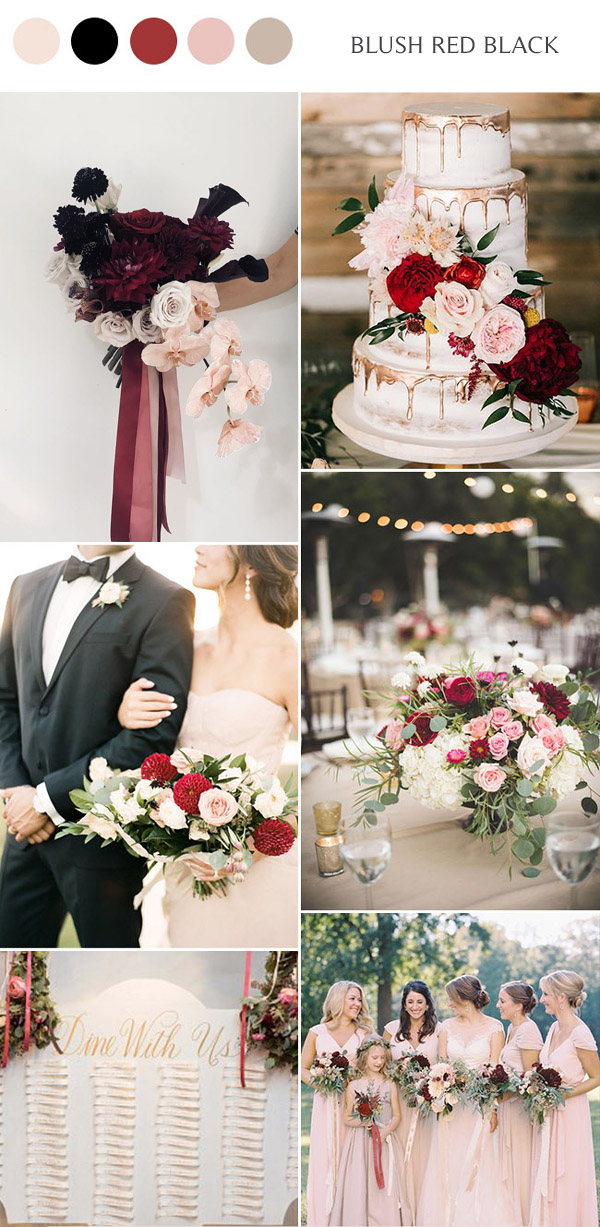 Dusty Orange + Sage Green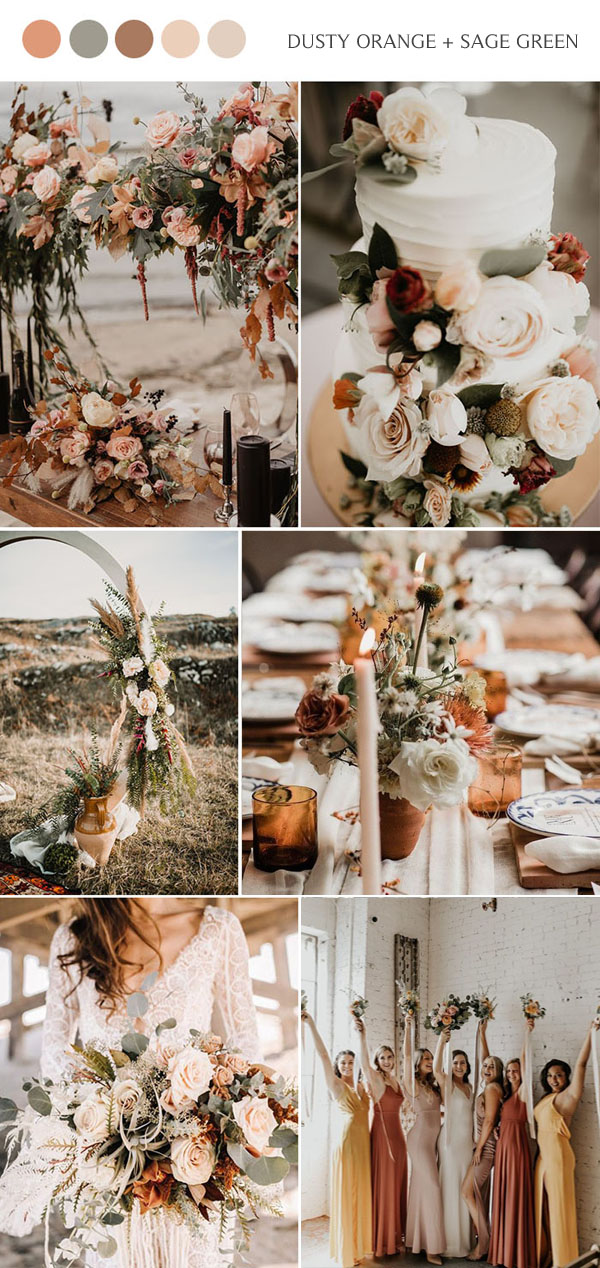 Light and Dark Lavender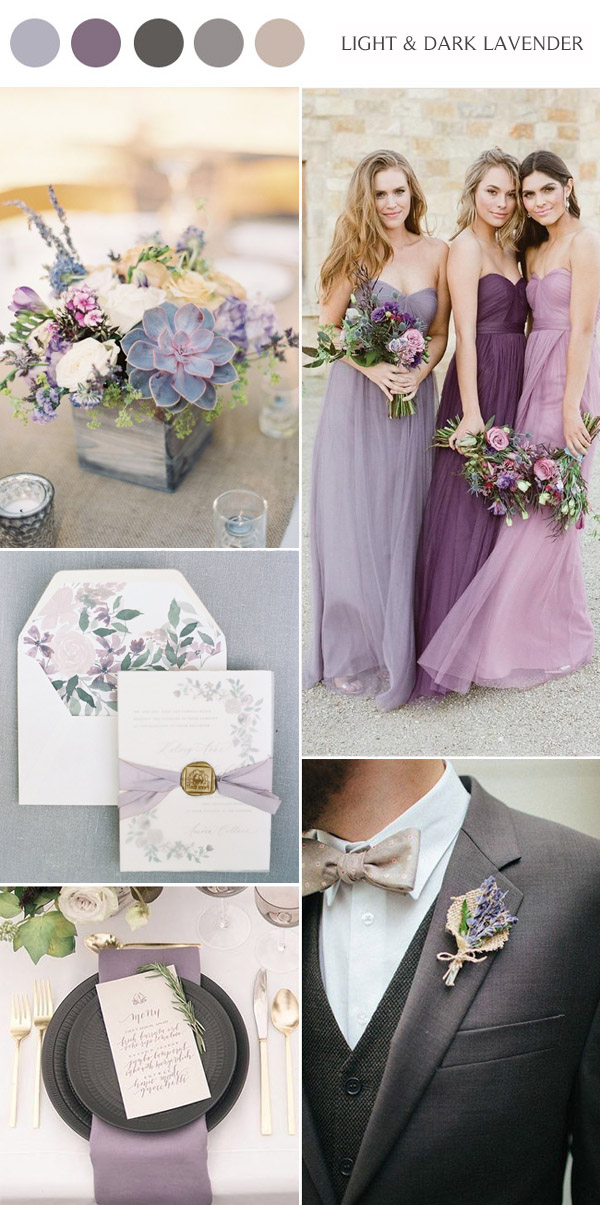 Shades of Purple + Grey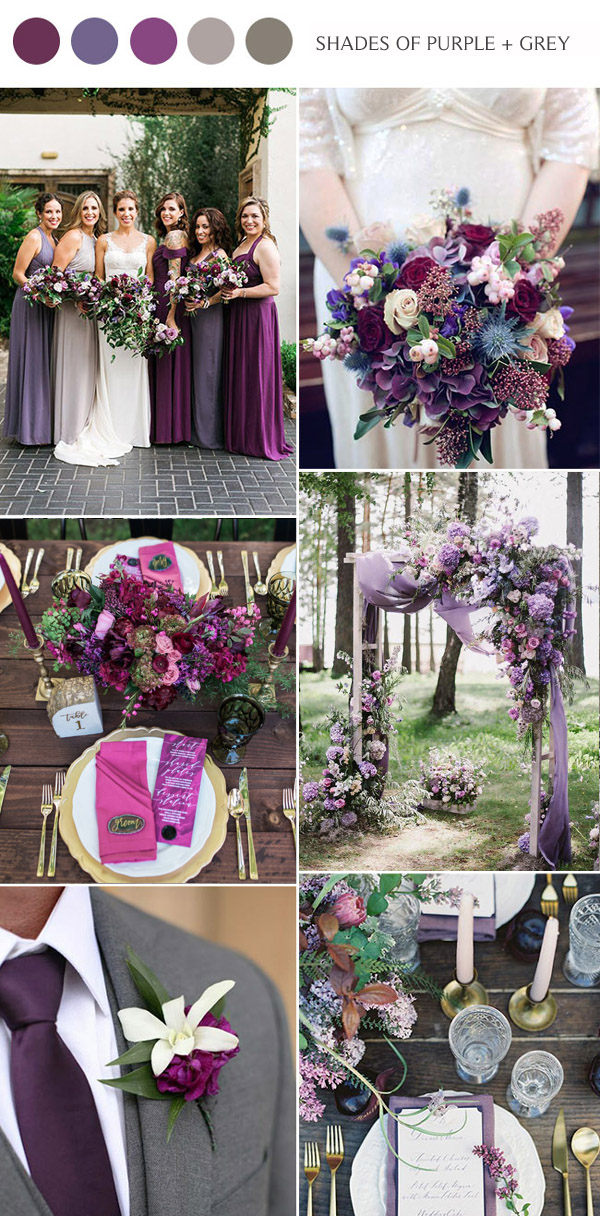 Terracotta + Green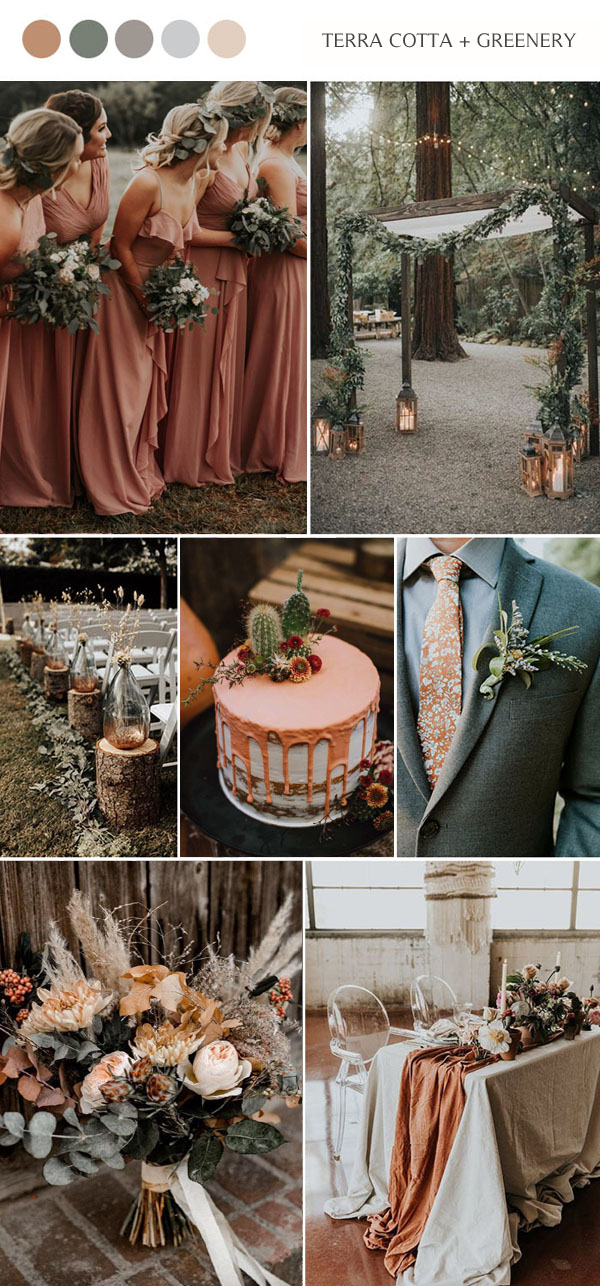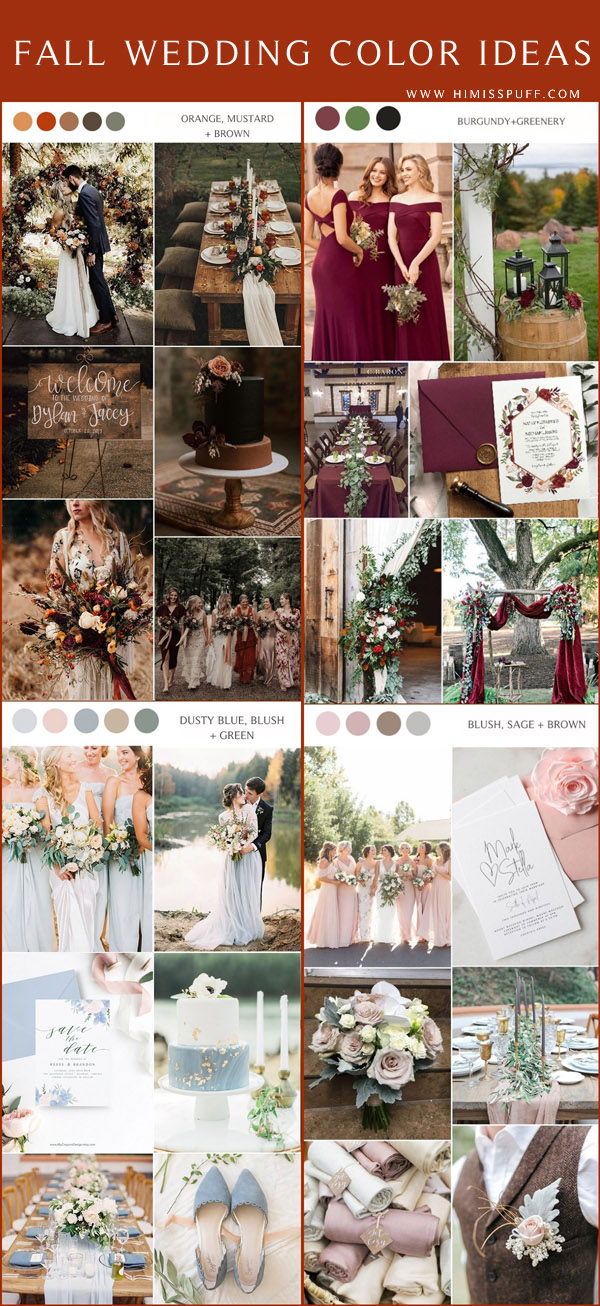 The fall wedding color trends are a mix of classic and contemporary, with a nod to earth tones. We've highlighted some of our favorite combinations below, but be sure to check out our full article for more inspiration! What are some of your favorite fall wedding color combos?Let us know in the comments below