20 Trendy & Romantic Cinnamon Rose Wedding Color Ideas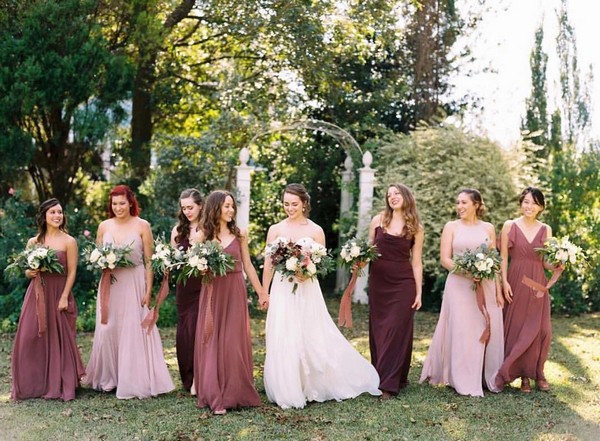 Cinnamon rose is a warm, earthy shade that can add a romantic and trendy touch to a wedding. It is a versatile color that pairs well with many other colors, making it easy to incorporate into a wedding color scheme. The warm, rich tones of cinnamon rose can also add a cozy and intimate feel to a wedding celebration, which can be especially appealing in the cooler months. In addition, the color cinnamon rose can symbolize love, passion, and commitment, which can make it a meaningful choice for a wedding. Overall, couples may choose to use cinnamon rose as their wedding color for its warmth, versatility, and symbolic meaning.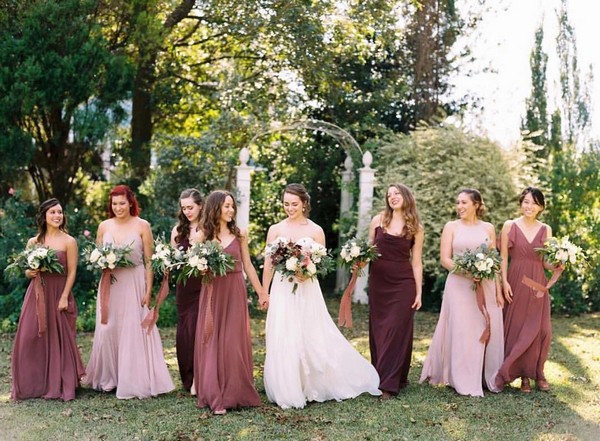 Cinnamon Rose Wedding Color Ideas
Are you looking for inspiration for your upcoming wedding? The Cinnamon Rose wedding color palette is a beautiful, classic choice that will bring an elegant and timeless look to your special day. Whether you're looking for a rustic feel with earthy tones, or a vibrant and modern look with vibrant pinks, Cinnamon Rose wedding color ideas are sure to bring a magical ambiance to your wedding.
Here are a few ideas for incorporating cinnamon rose into your wedding:
Cinnamon rose bridesmaid dresses: A beautiful way to incorporate the color into your wedding is to have your bridesmaids wear cinnamon rose dresses. This can be especially effective if the dresses have a rich, velvety texture.
Cinnamon rose wedding bouquet: Consider using cinnamon rose flowers in your bouquet and other floral arrangements. Some flowers that come in shades of cinnamon rose include roses, peonies, and dahlias.
Cinnamon rose wedding invitations: Use cinnamon rose as an accent color on your wedding invitations to give them a warm, romantic feel.
Cinnamon rose wedding table settings: Add pops of cinnamon rose to your reception by using cinnamon rose table linens, napkins, and place settings.
Cinnamon rose wedding cake: Consider incorporating cinnamon rose into your wedding cake design by using cinnamon rose fondant or sugar flowers.
Overall, there are many ways to incorporate the trendy and romantic color of cinnamon rose into your wedding. Be creative and have fun with it!
FAQ
What colors go well with cinnamon rose?
Cinnamon rose is a warm and romantic color that can add a trendy touch to your wedding. When paired with soft shades like blush pink, ivory, or sage green, it can create a romantic and cohesive look for a spring or summer wedding. If you're planning a fall wedding, try complementing cinnamon rose with deeper, earthy shades like brown, peach, burnt orange, and rusty rose or terracotta. These colors can add a rustic and autumnal feel to your wedding. Overall, there are many ways to incorporate cinnamon rose into your wedding color scheme, and by pairing it with complementary colors, you can create a cohesive and stylish look for your special day.
Is cinnamon rose a fall color?
Cinnamon and rose are both warm, sparkling shades that are perfect for adding a touch of glamour to a fall wedding. Together, they create a beautiful and cohesive color scheme that is rich and romantic. The addition of a softer, dusty blue tone can add a touch of whimsy and depth to the overall look. Whether you use these colors in your bouquet, table settings, or bridesmaid dresses, they are sure to add a chic and stylish touch to your fall wedding.