Top 10 Fall Wedding Color Ideas 2022 / 2023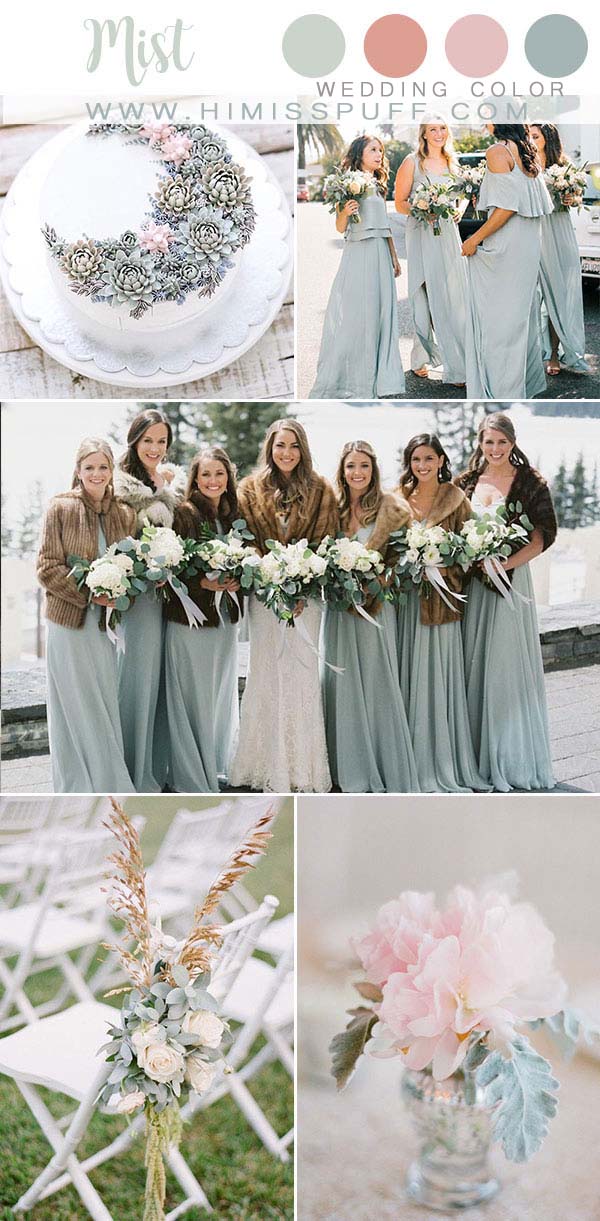 As much as we love the warmer summer months for their bright wedding colors and cheery accents, fall brings in dreamy, rich hues. Romance and coziness seemingly fall right in line with the shift in seasons and may be why so many of us dream of a fall wedding.
Want some ideas for your 2022 fall wedding? We've got a new collection of favorite fall color palettes to inspire.
Marigold
Marigold colors are beautiful and light, perfect for Fall. Marigolds are closely associated with the season, not only for their flowers, but for their colors and the colors of the leaves on trees.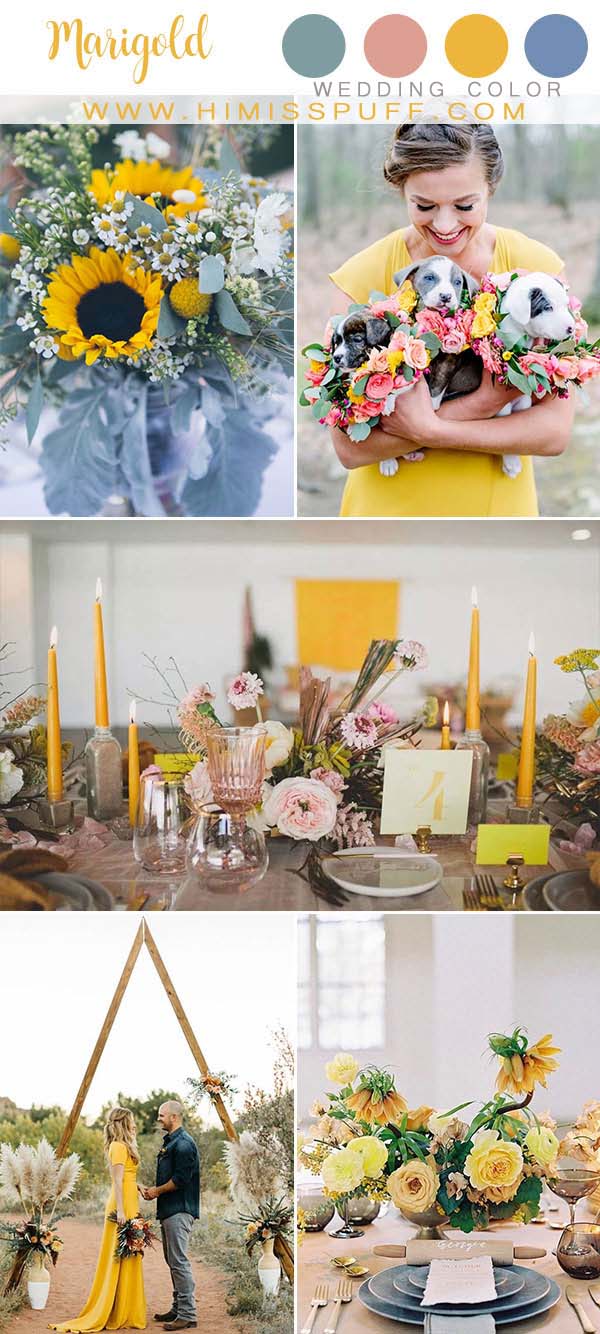 Mist
One of the most popular wedding colors in our opinion is 'mist', which is cotton candy green. We consider this wedding color perfect for an event in summer or spring.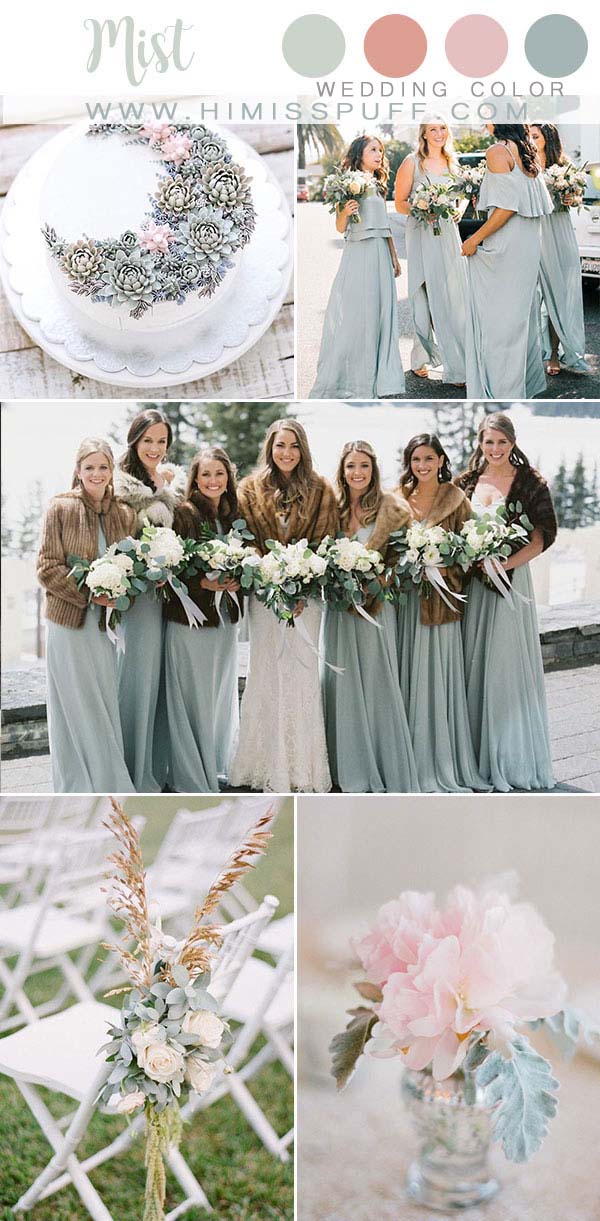 Silver Sage
An all-muted, gray-green, earthly color created with silver satin paint, sage green and silver accents in bunches of flowers throughout. These interior design ideas are perfect for a wedding reception or an anniversary party as they're quite calming, even with the dusty color on a rustic backdrop
Wisteria
Wisteria wedding color includes shades of purple and ivory. Adding them to the wedding palette with a blend of green makes for a vintage-inspired and luxurious style with a floral ambience.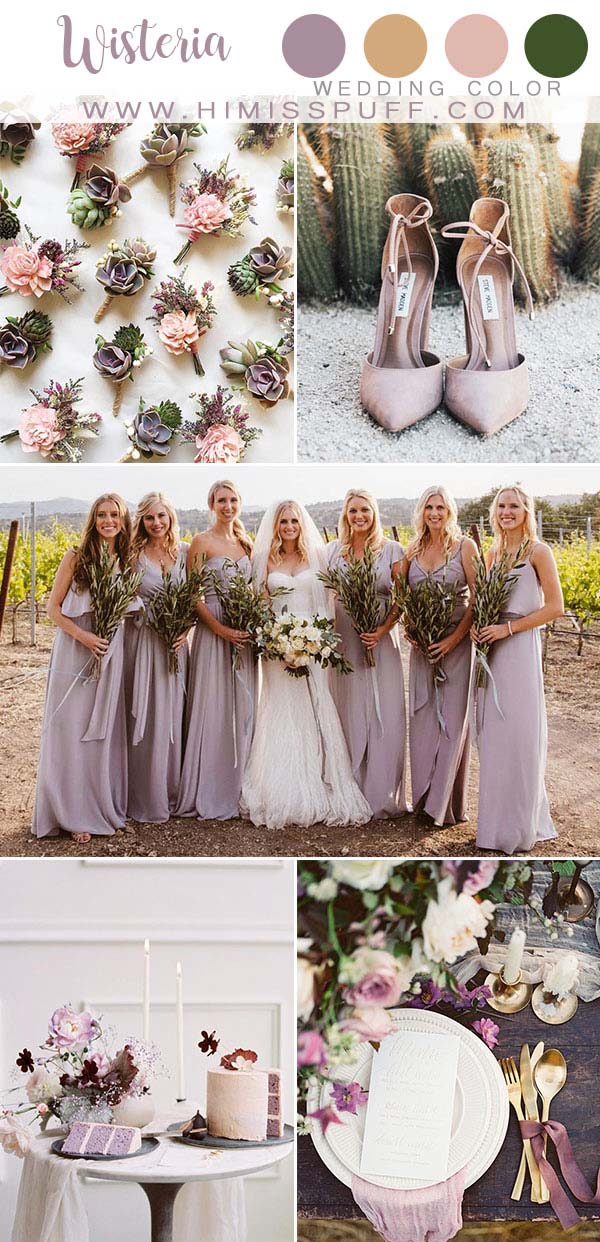 Burgundy
This color is No.1 on the list because it is a neutral color that can go with any other colors, thus making it a great choice for a fall wedding. The other colors in this range are shades of red and bronze that can be used in complementary ways with brown, sage and gold. Burgundy is a popular color right now and so this is a color that is sure to sell out.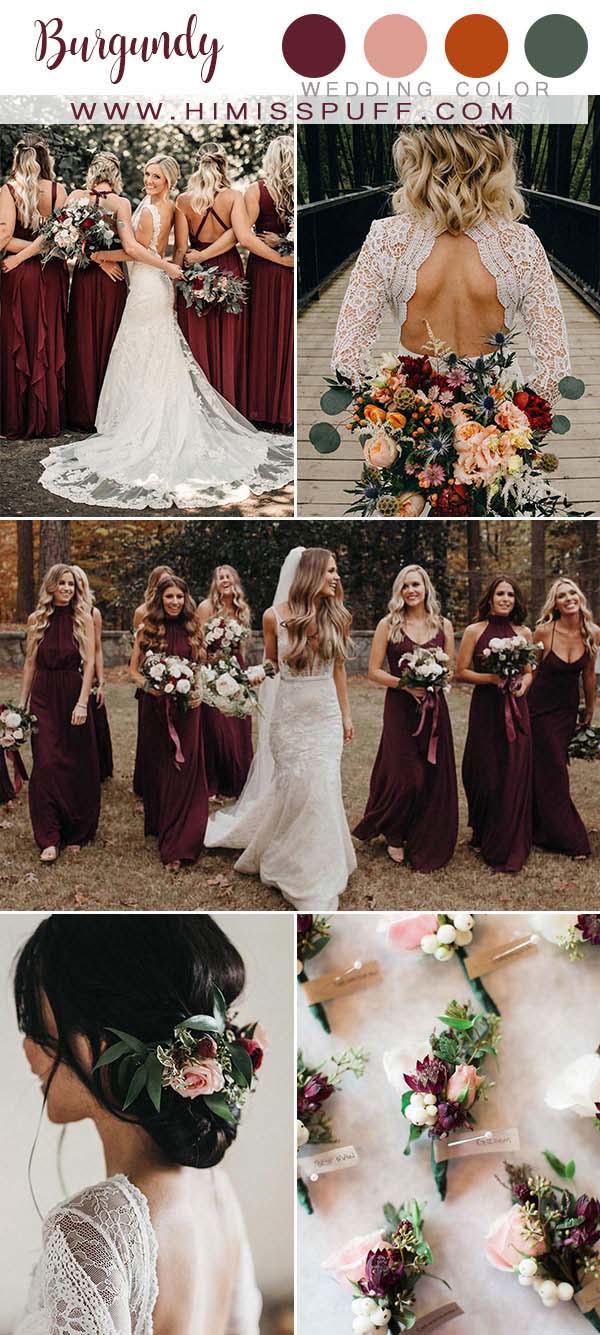 Burnt Orange
This is a fantastic fall wedding color for those with a sense of style- a bit of creativity- a strong color personality. Burnt orange is a warm yet breezy color that is used mostly in bridal wear. Burnt orange stands out from other shades of orange, and gives fall a touch of summer warmth at the time when it seemed like it has passed away.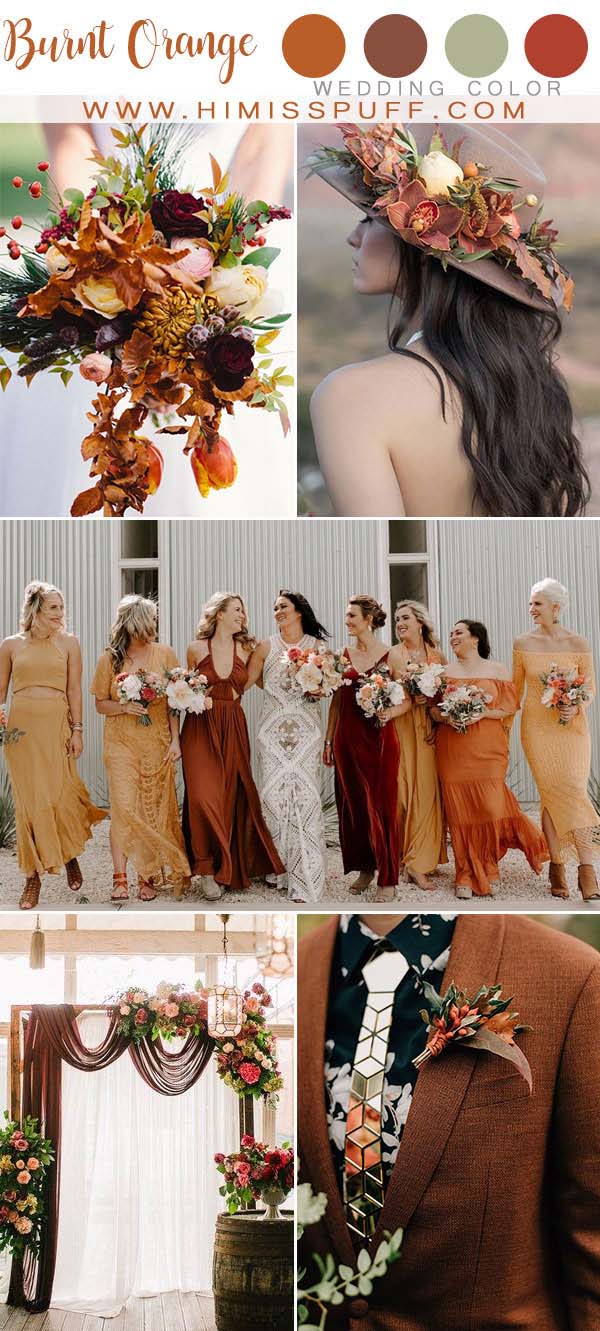 Cinnamon Rose
From the fiery red of the fiery red roses to the soft pink of the blush-pink roses that you'll feel comfortable wearing on this day, Cinnamon Rose is a chameleon of a color that can't go wrong with whites or other tones. It's also a great option for a fall wedding, because of its warm autumn colors like orange and brown. This is an easy color to mix into an autumn wedding, so don't feel like you'll be boxed in by choosing this color.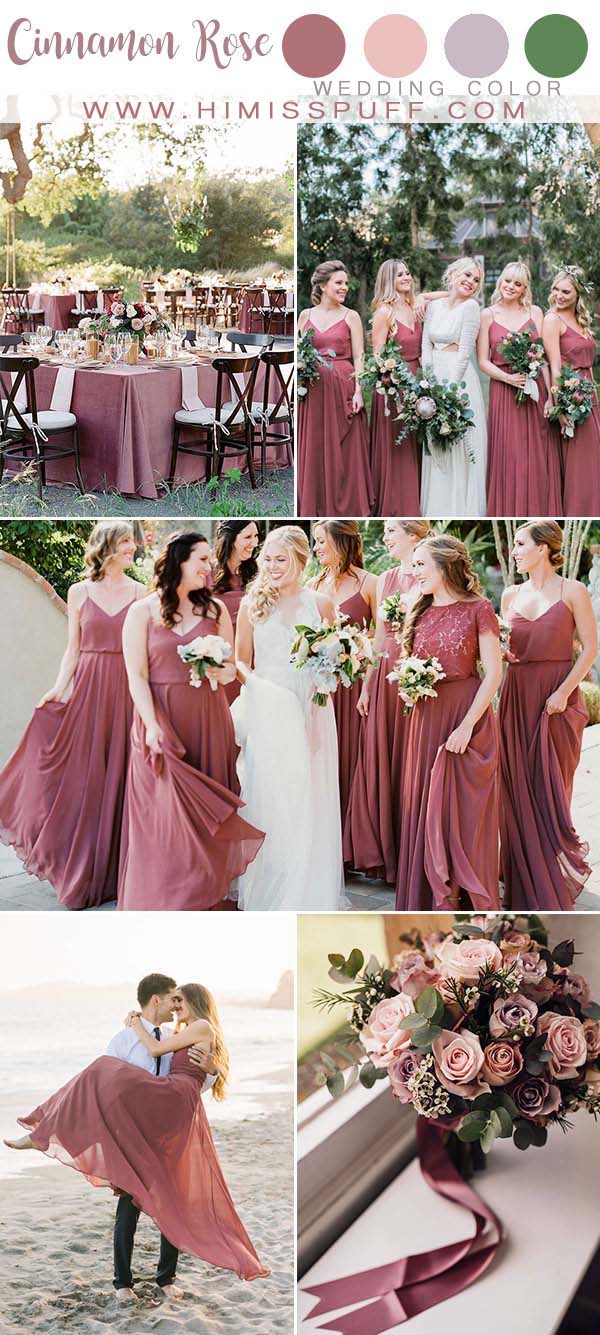 Dusty Blue
Going for a fall color palette feels like staying warm in the cold while also honoring the season. Why not add in a dusting of a dusty blue, which can also be the color of a dream. Dusty blue is never a color that you would see, but considering that the world has many colors yet to be discovered, it's not a surprise that it just so happened to be in the mix.
Dusty Rose
The color dusty rose is often associated with a woman's natural beauty and can be used for fall weddings because of its soft texture and mix of dark and light tones. Brides can wear dusty rose hues on their lips, eyes, and cheeks. This is a perfect color for wearing on a rustic wedding dress with a white veil or on a classic black gown.
Emerald
A greener, tranquil shade of green to show off the fall season. This shade is the best choice for couples who plan on having a rustic fall wedding, especially if they are big on nature. It is a color that feels like a guarantee of abundant life and new beginnings.