Top15 Spring/ Summer Wedding Color Ideas 2023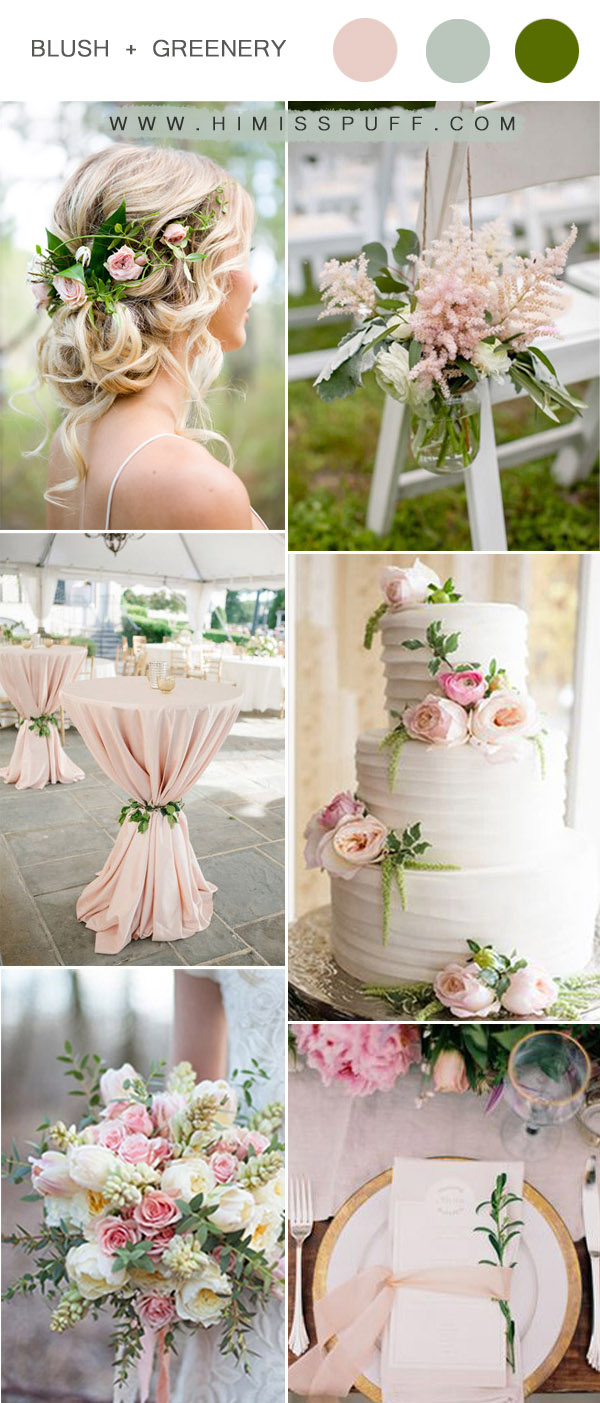 Spring may call to mind budding flowers and April showers, but in the wedding world, it's all about the fresh colors that represent the new life of the season—and the start of one very big adventure: wedding planning! Choosing your wedding color palette will be one of your first tasks when it comes to planning your wedding. And these new color palettes for spring weddings are just the thing to give your bash a fresh look.
Blush + Ivory
A warm and soft color that is perfect for the spring and summer seasons. This is a great color for brides who like a light and airy feel to their wedding decor.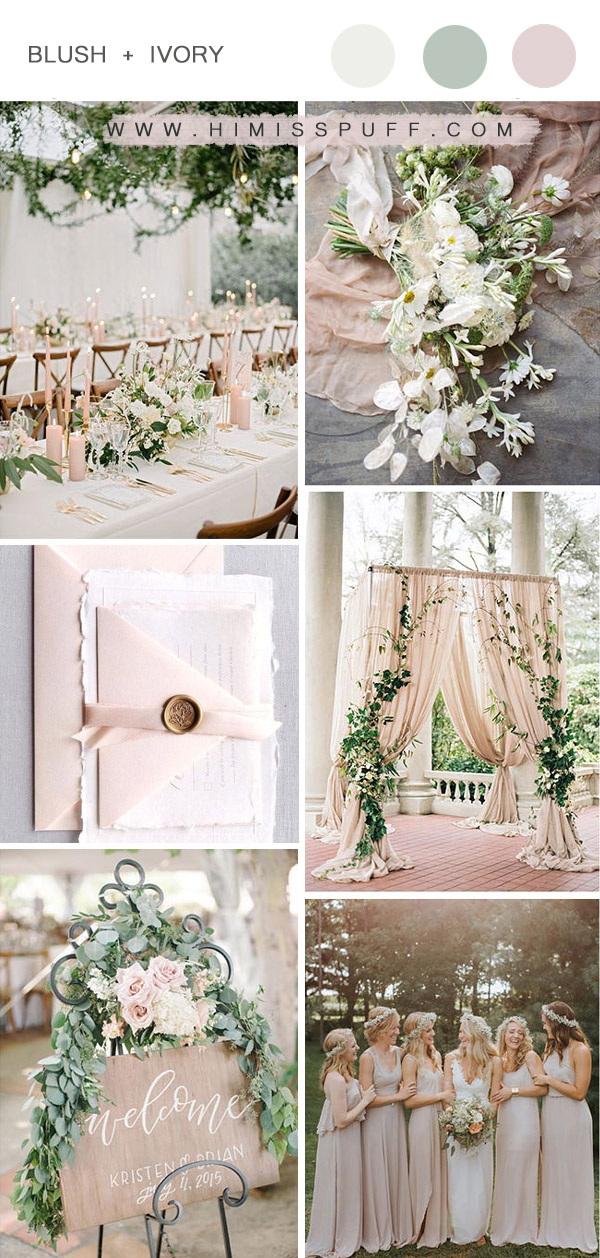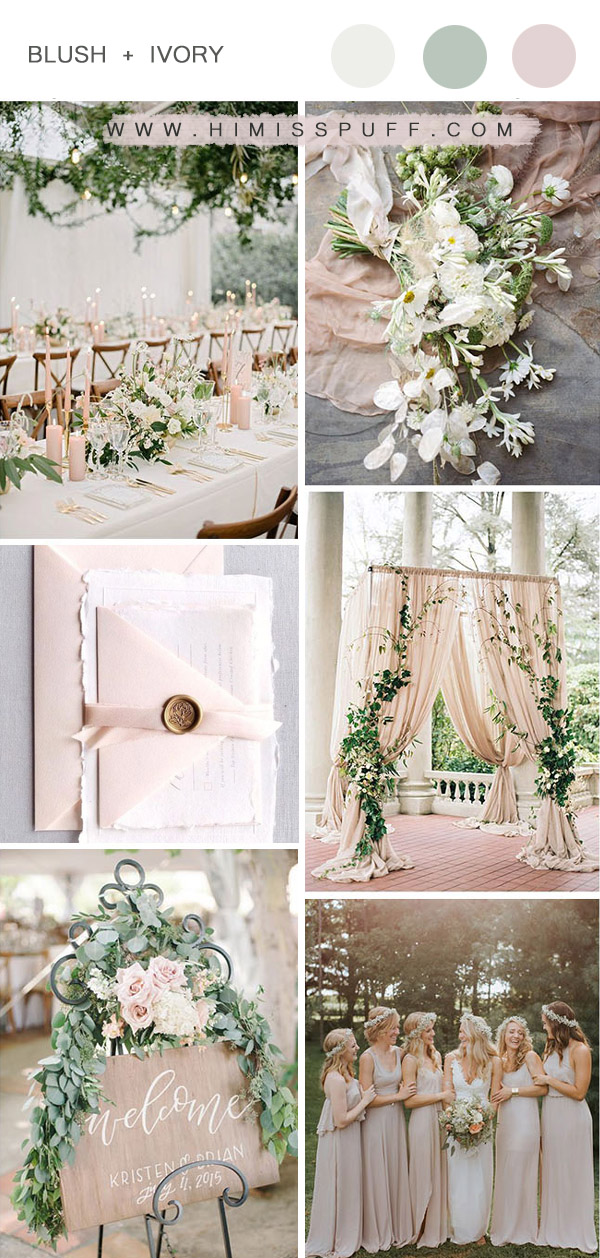 Burgundy + Blush + Gold
Nothing is more classic than the colors of burgundy, blush, and gold. This trio is a great combination for every girl's dream wedding. A blush lip and a burgundy dress are a match made in wedding heaven. Pick your favorite color for each piece of your wedding dress to transform your wedding from a blush pink to a sophisticated red.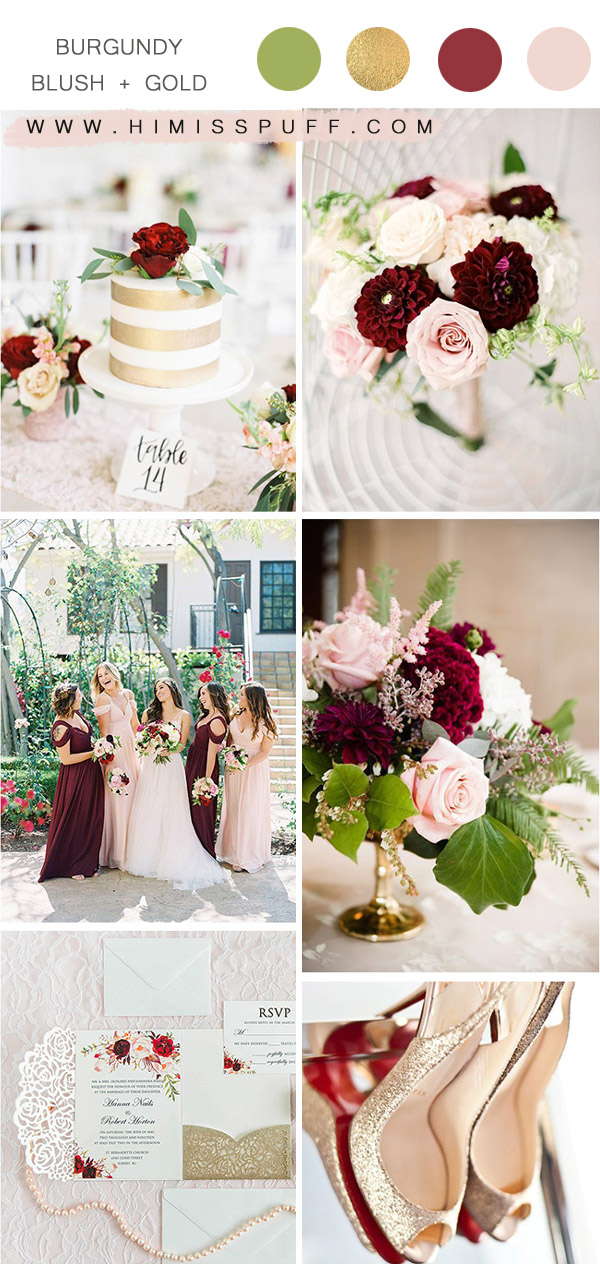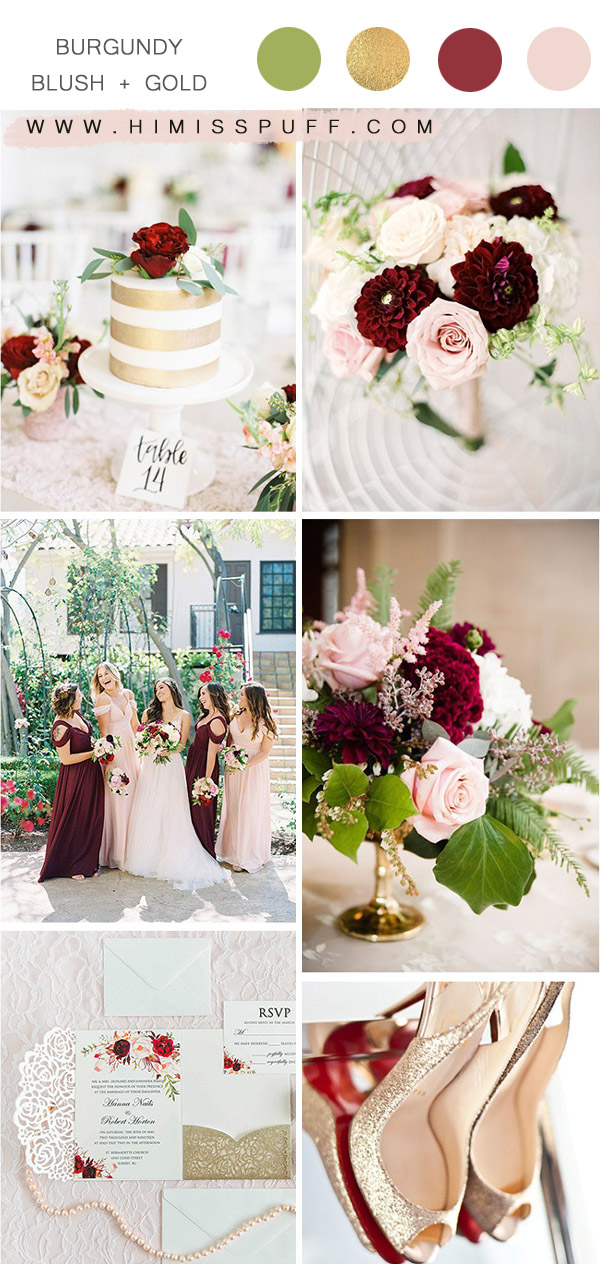 Dusty Rose + Dusty Blue
An alluring dusty blue softens the look of this dusty rose hue. The two colors of complementary tones are perfect for spring, summer, or any time of the year.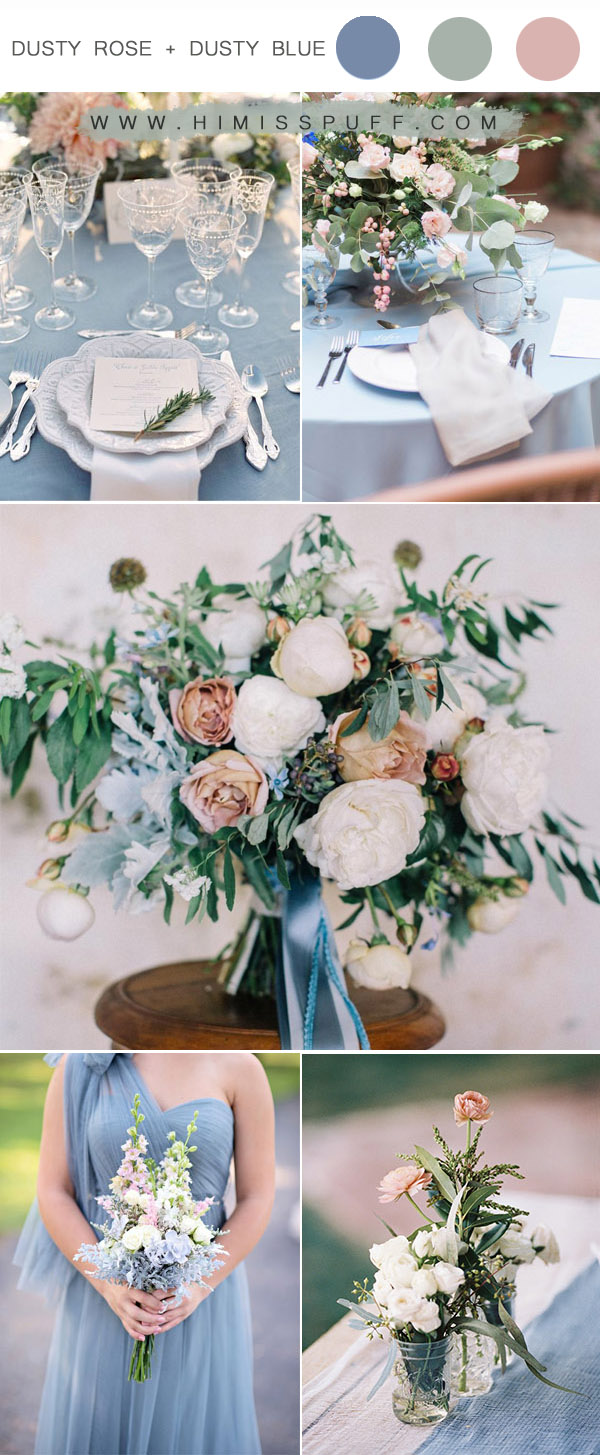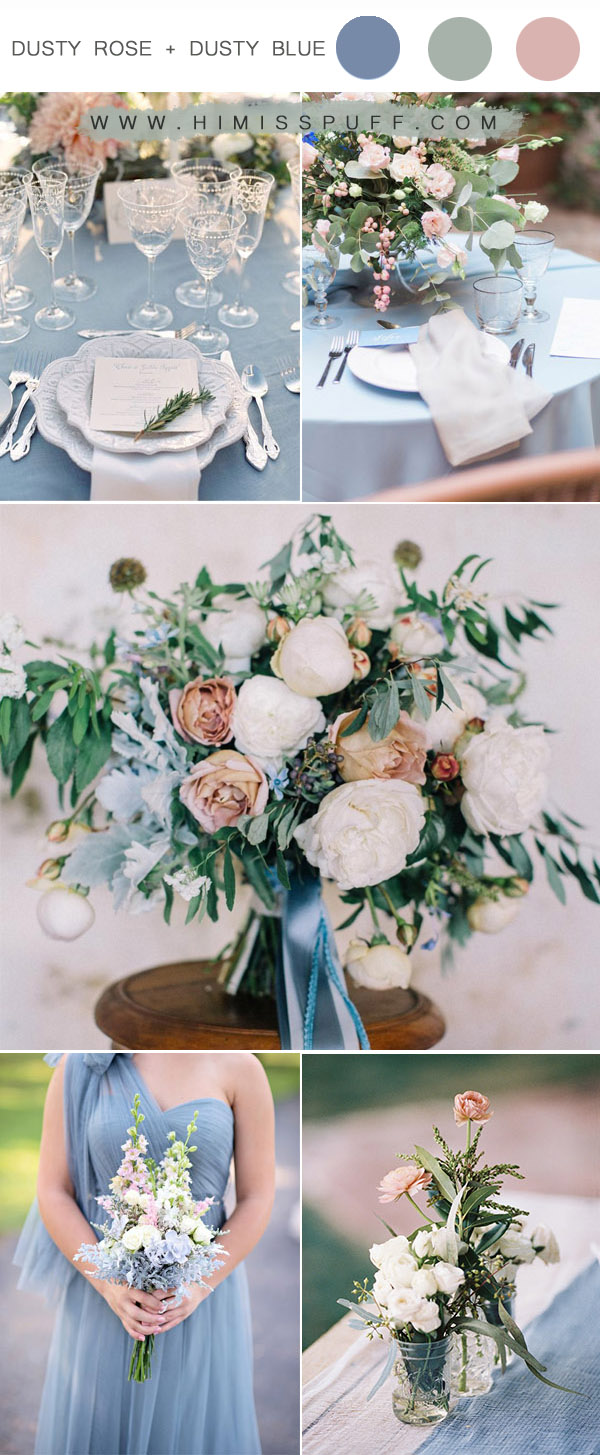 Light Blue + Navy
The perfect color to make your wedding look a little light and airy. Mix light blue and navy colors to make a beautiful combination.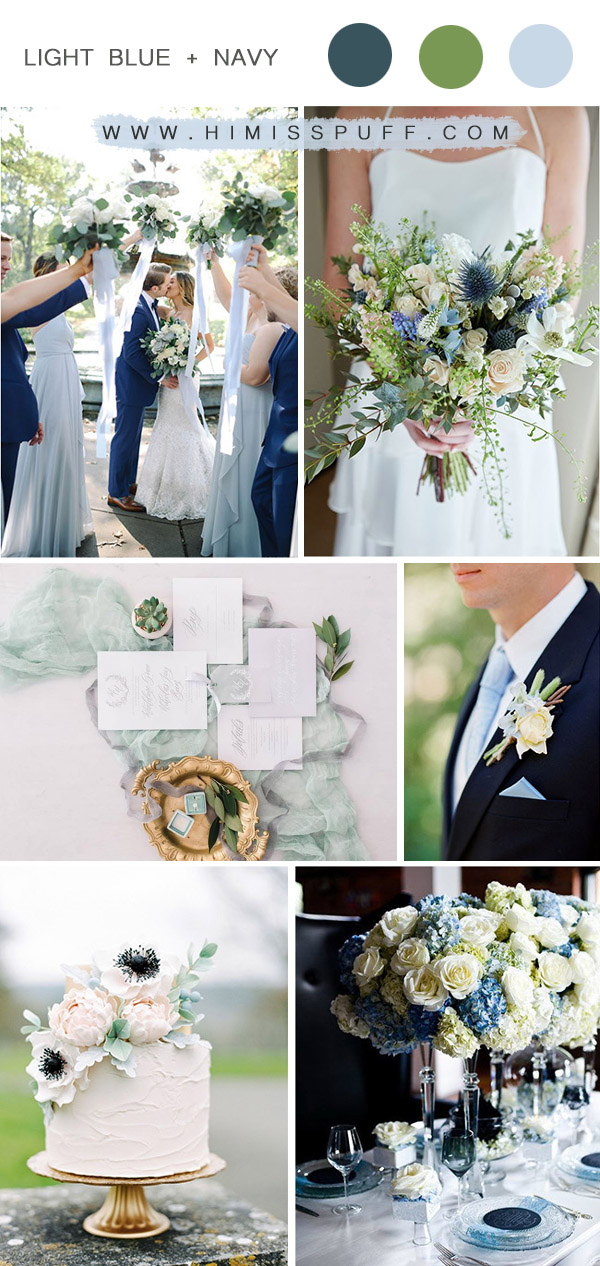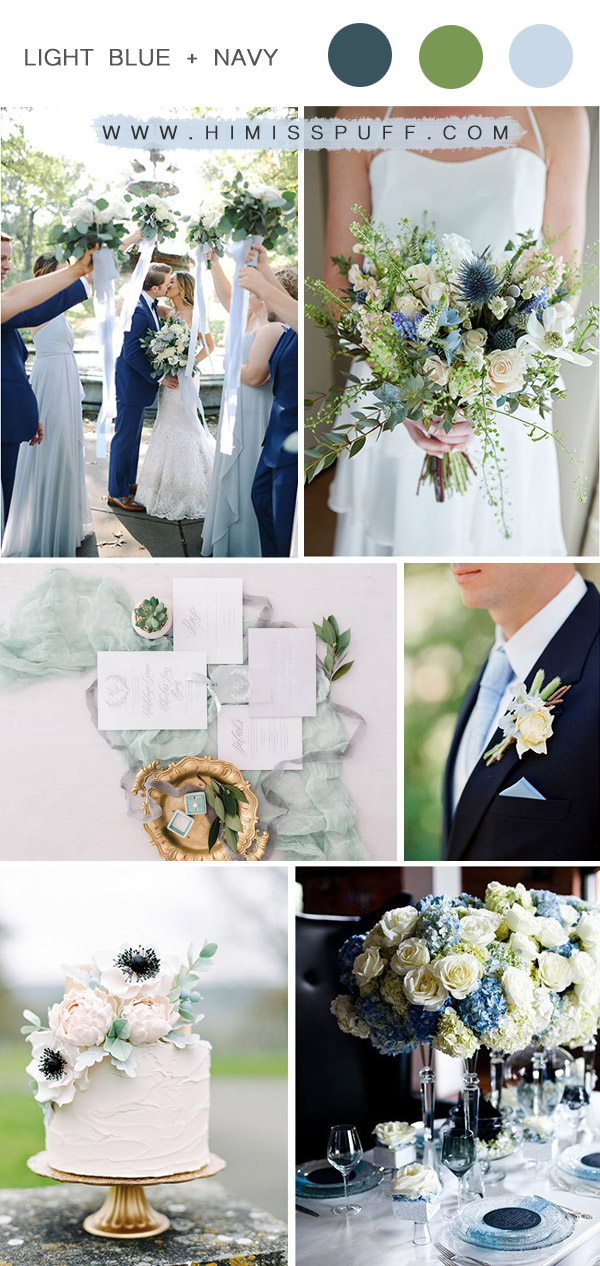 Gold + Green
A calming contrast of soft gold, combined with a bright, natural green reminds the bride and groom of the beginning of life in a renewed and healthy way. Palatable for arching pathways and inviting guests into the festivities, this simple yet appealing color palette is the perfect choice for your spring and summer wedding.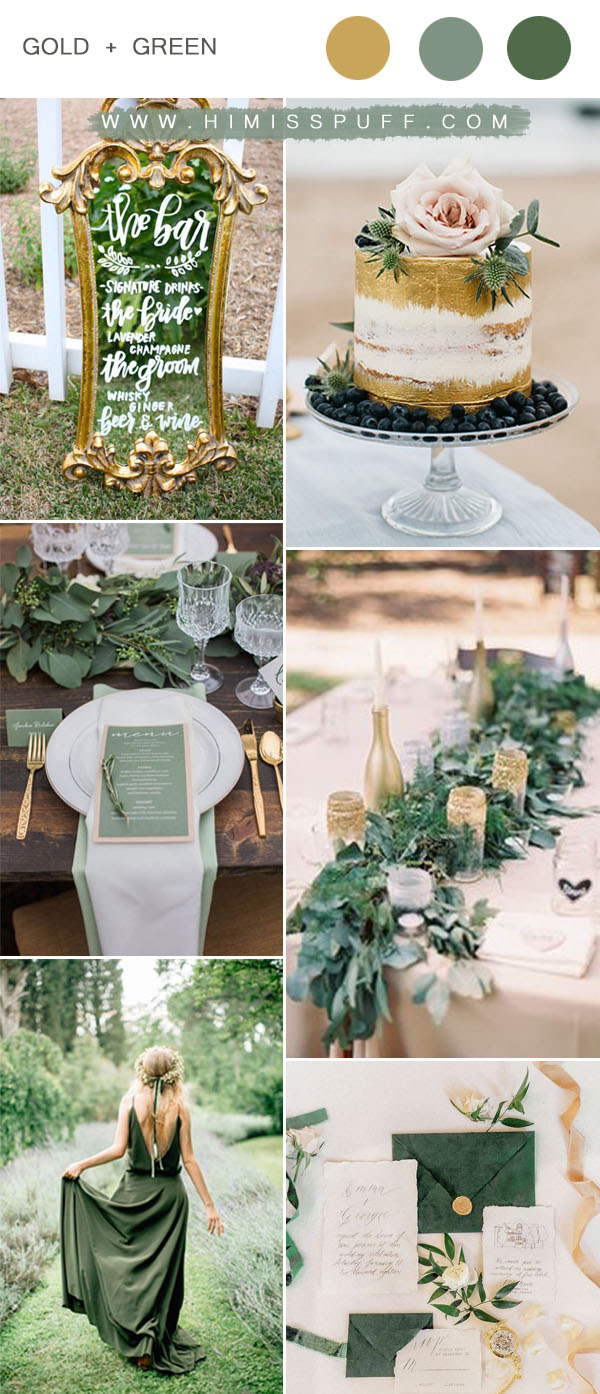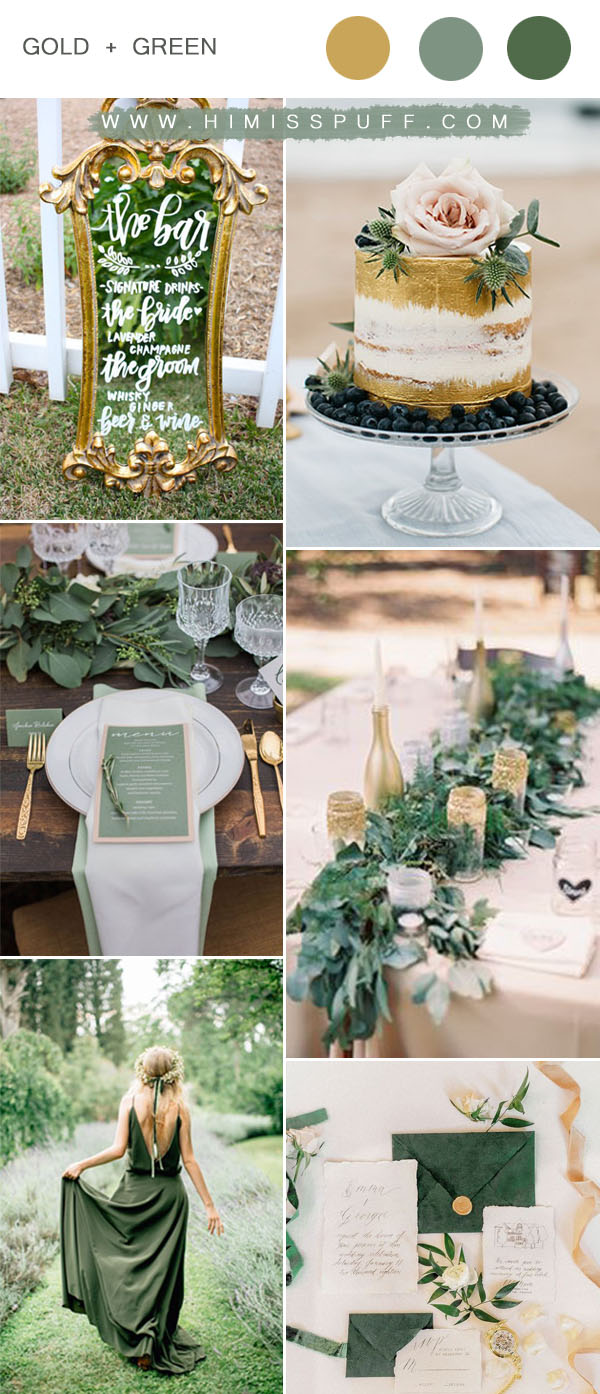 Blush + Red
Blush is a soft and feminine color that differentiates from the common red. This wedding color incorporates the idea of warmth, which is especially crucial for spring and summer weddings because the weather is much warmer during this time of the year. This color is often associated with nostalgia and peace.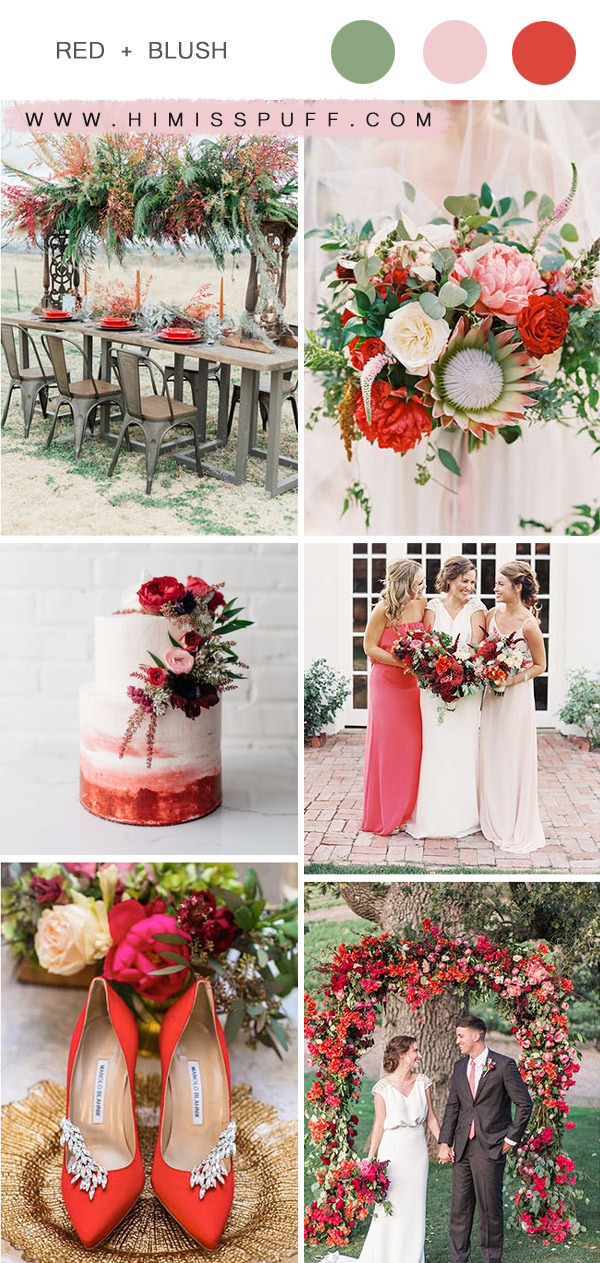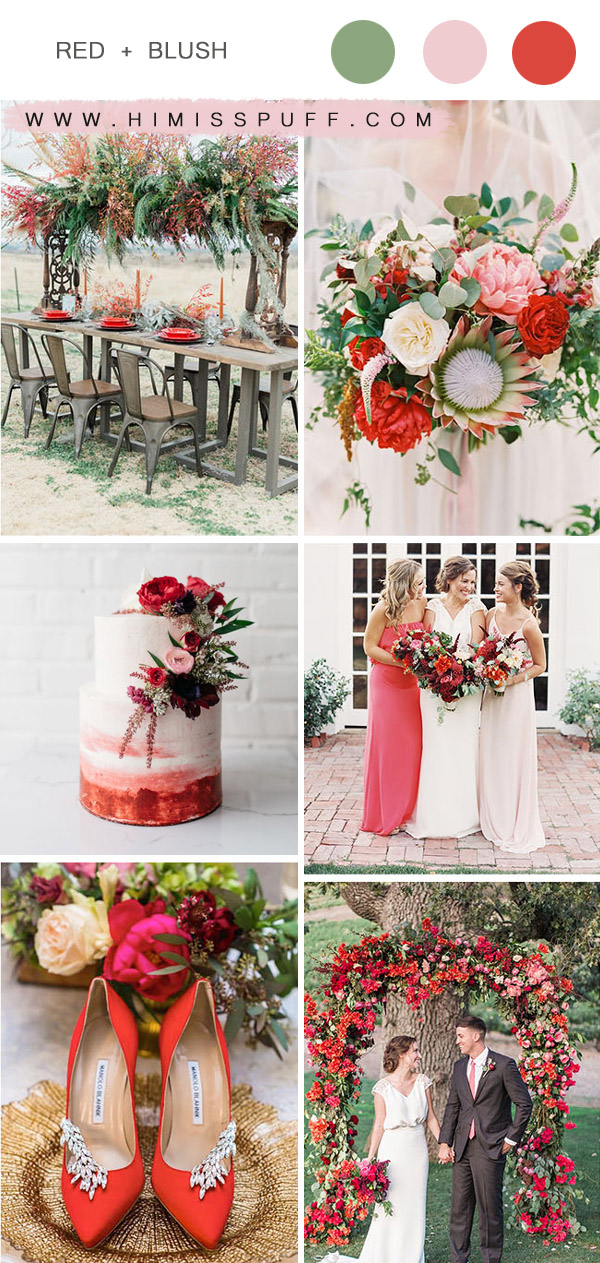 Purple
Wedding color  purple is a classic color with endless use. This color is suitable for spring and summer which not only looks gorgeous, but also creates a sense of romantic.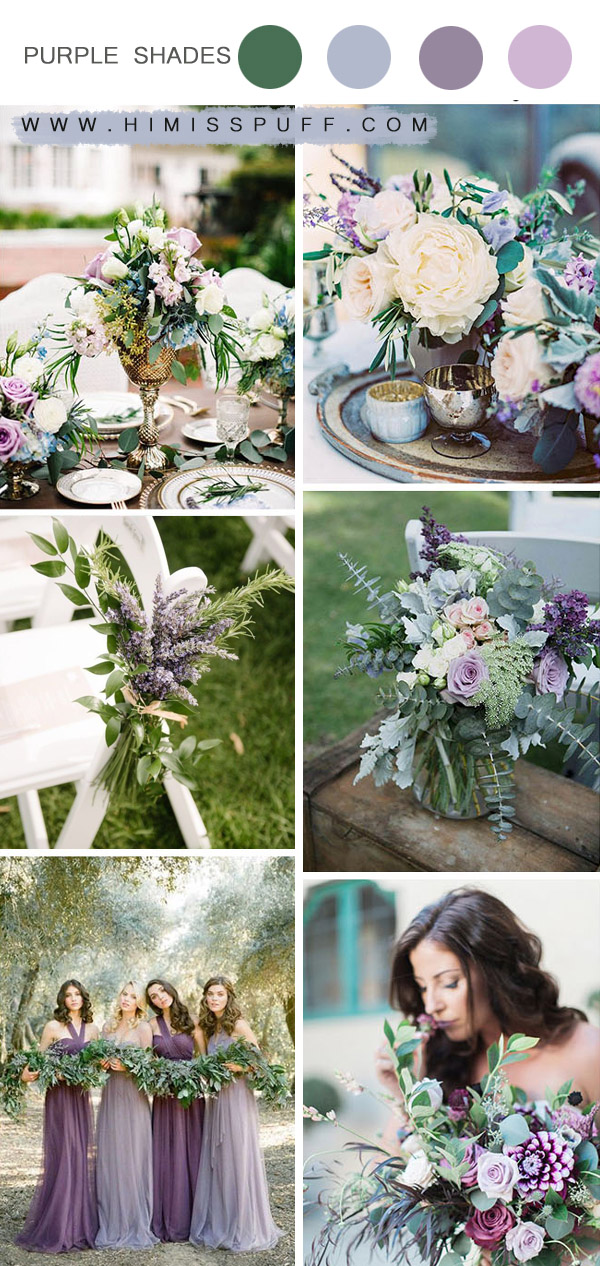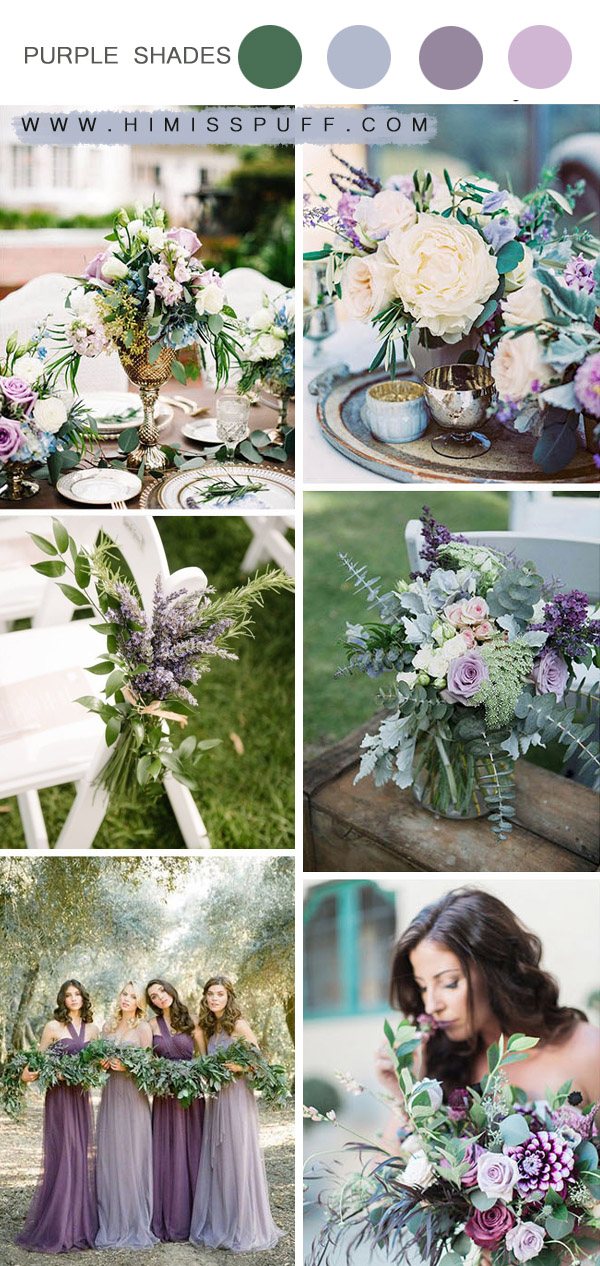 Jewel Tones
Wedding color ideas can be hard to come by, but this color is an easy match to most bridal parties. This style is a bright, bold color that can be mixed with darker jewel tones for even more contrast. With an enchanting purple base, this color will simply sparkle!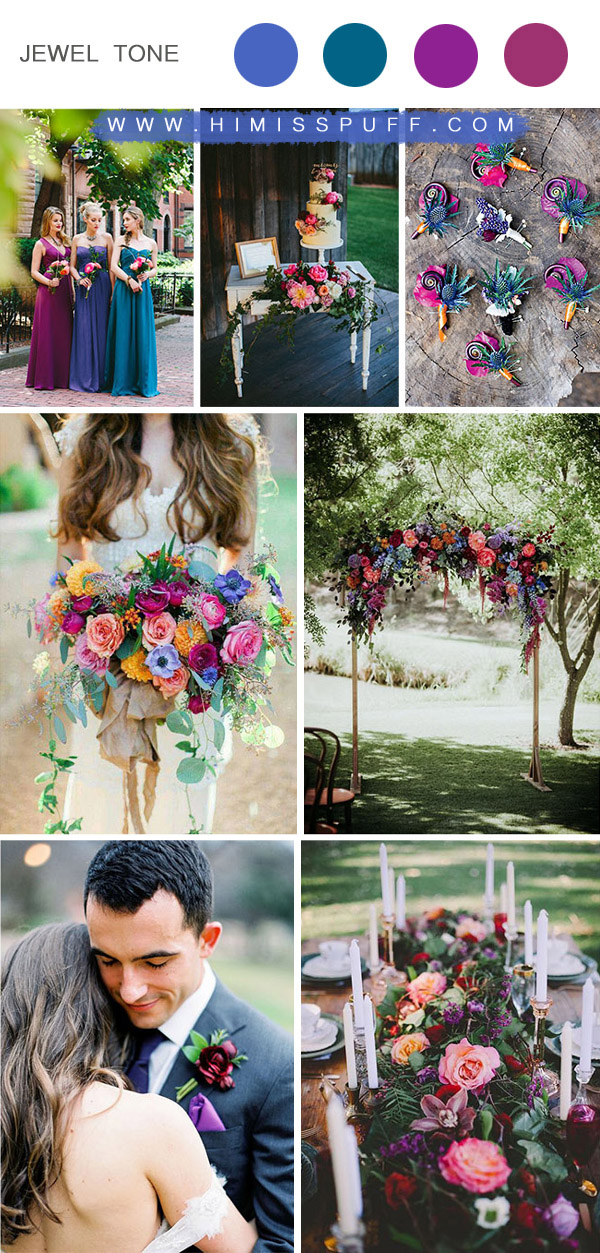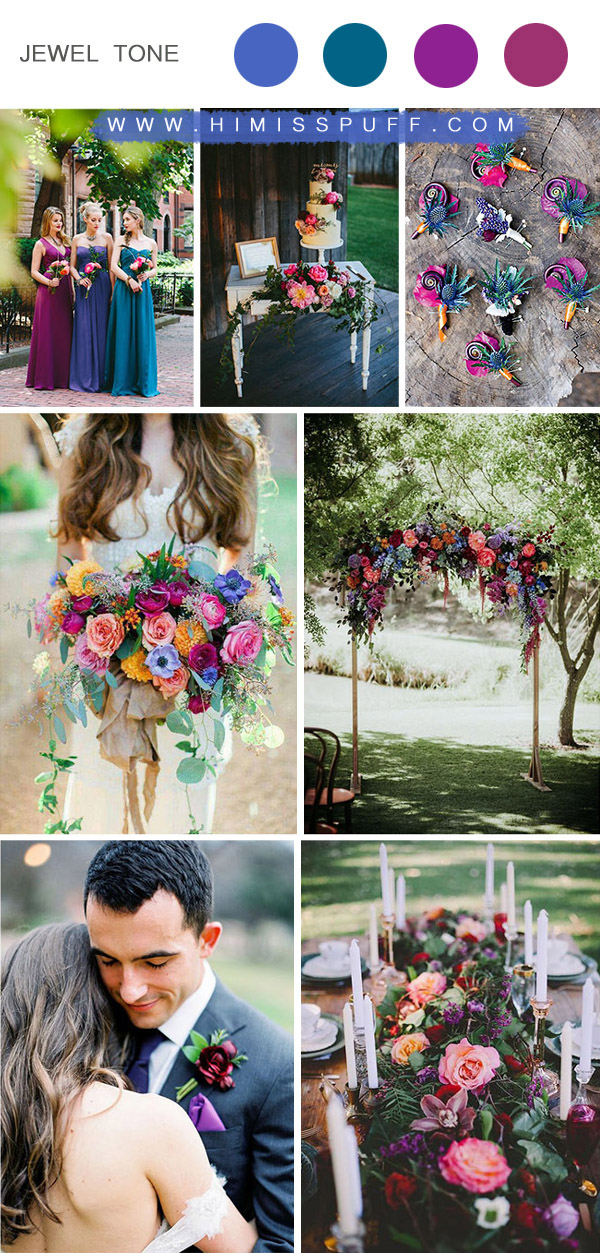 Rose Gold + Ivory
Rose gold and ivory are fresh, pretty and elegant wedding color options for spring and summer. Ivory looks especially lovely paired with gray, which always looks sleek and sophisticated.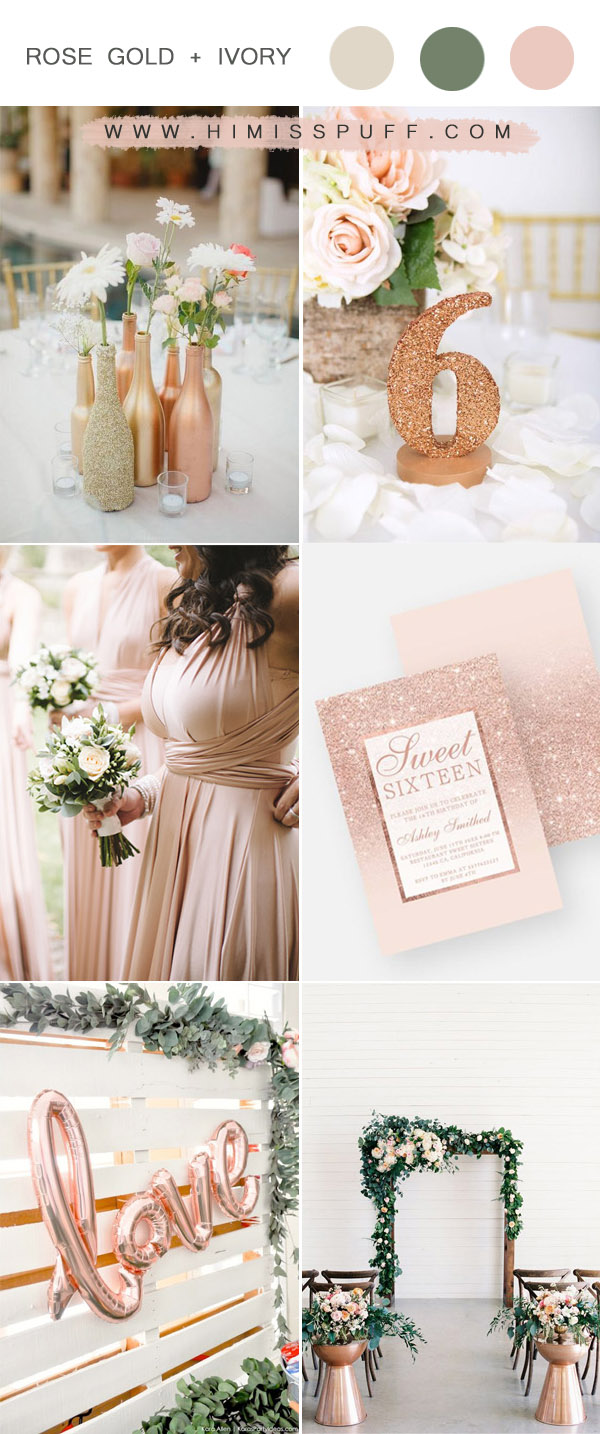 Berry + Green
A delicate balance. The beautiful mix of berries and green create an effect unlike any other. In the past, this color combo was often reserved for more formal occasions and more sedate events. Today, this color turns up all across the board, blending beautifully with color schemes of all hues.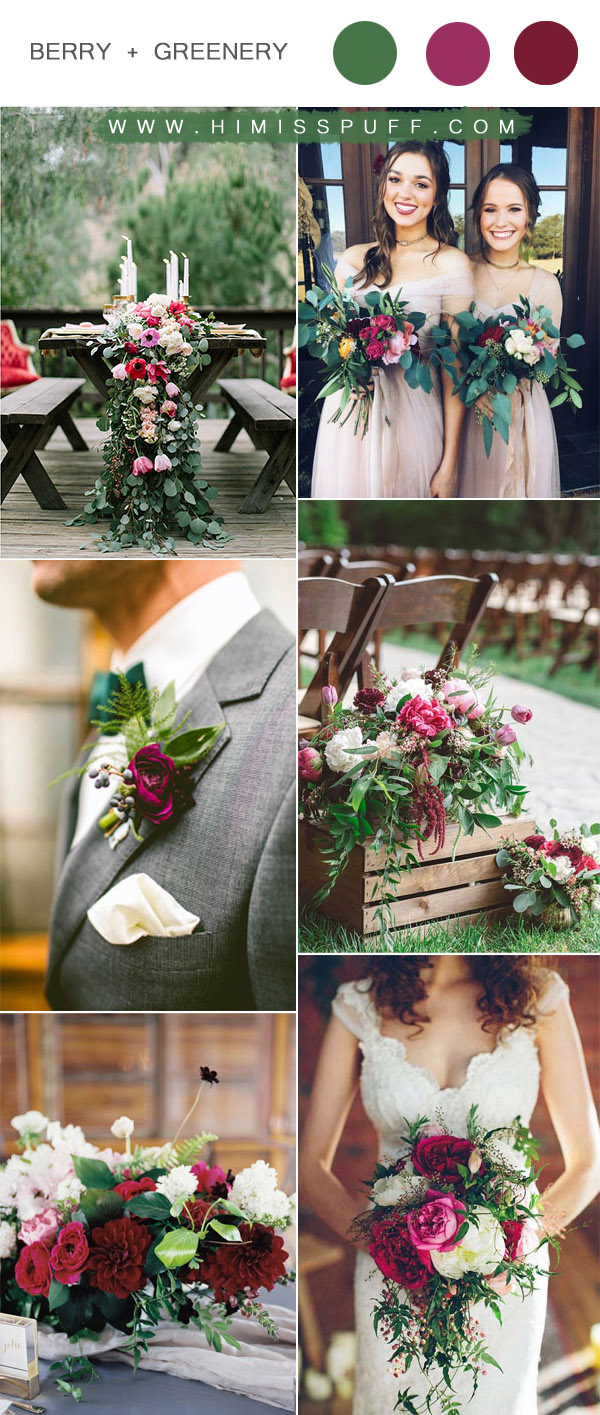 Blush + Greenery
Spring is an ideal time for a wedding when you would like to lighten up the skies with warm colors like blush and greenery. The bride and groom always have a hard time deciding which colors to choose for their wedding as it doesn't have to be one color. A simple way to have a warm background and your wedding colors is to mix blush and green rose. This blend would blend beautifully for the colors of the season.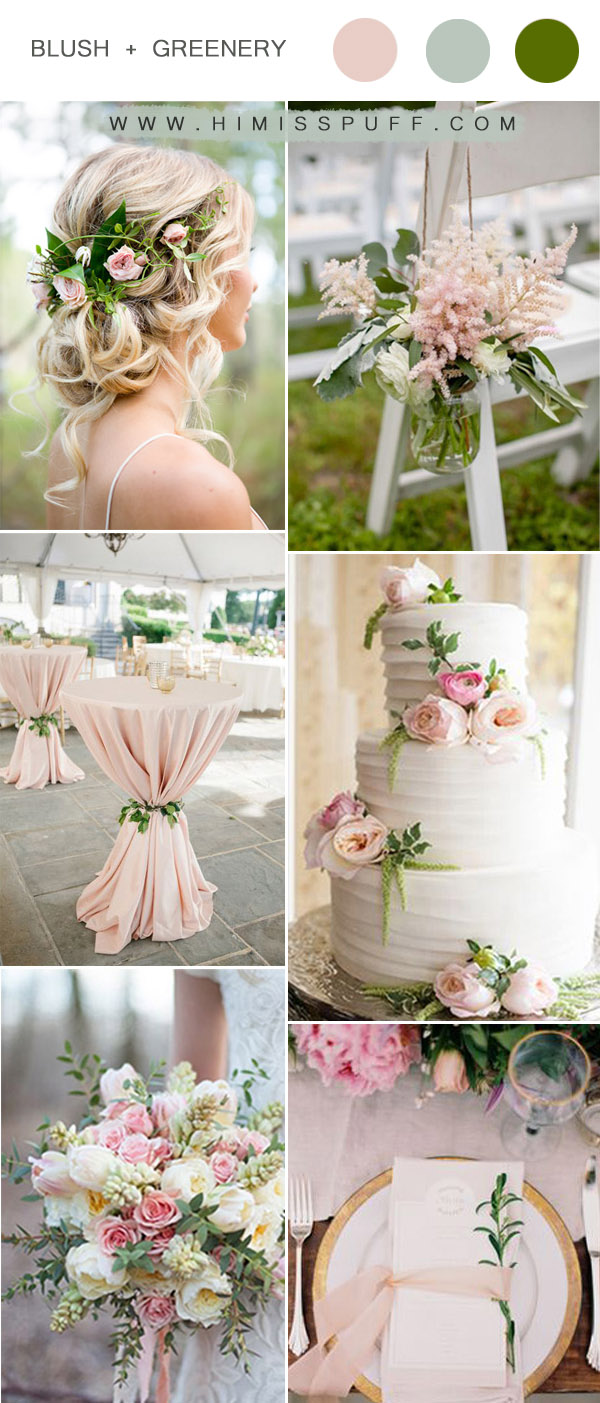 French Blue, Blush + Gold
The color of the French blue that is prevalent in spring and summer is the most charming color to coordinate your wedding with because it helps you keep things soft and natural. It is a much more mellow and denoting color for a wedding than gold, which is a beautiful choice to coordinate with the spring summer wedding colors.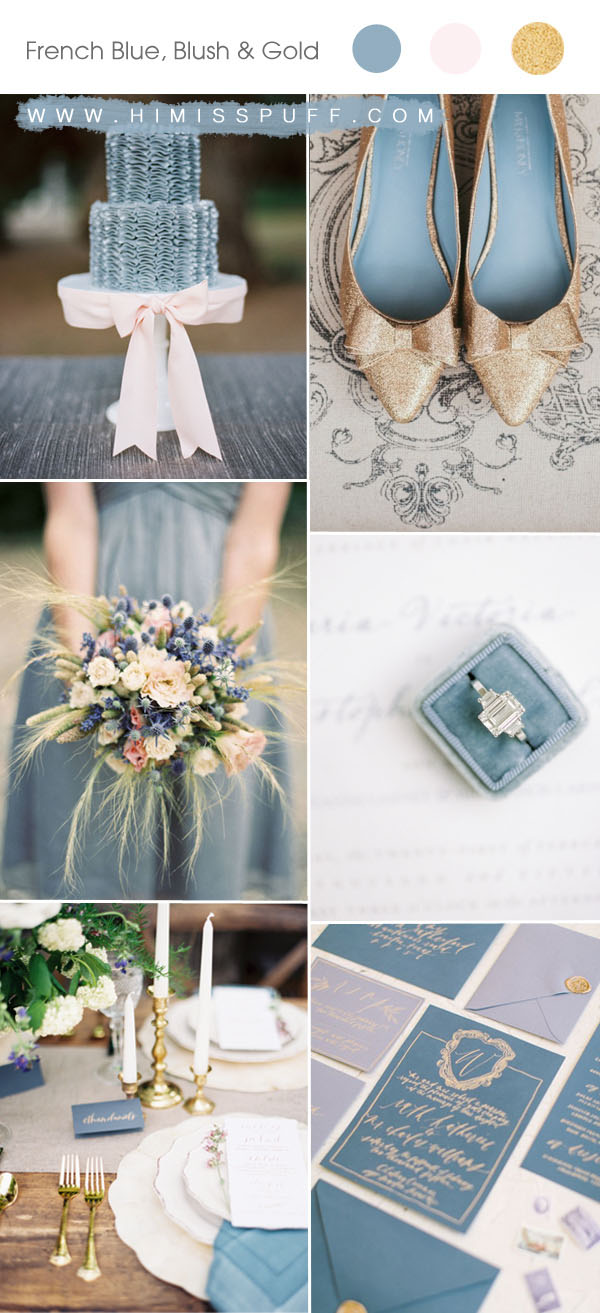 Lavender + Peach
The lavender and peach wedding color is perfect for spring and summer. Colors like these create a visually-appealing palette that many brides covet. The lavender and peach wedding color is a perfect color combination to use in the spring and summer months to appeal to people who seek relaxed, happy wedding inspiration.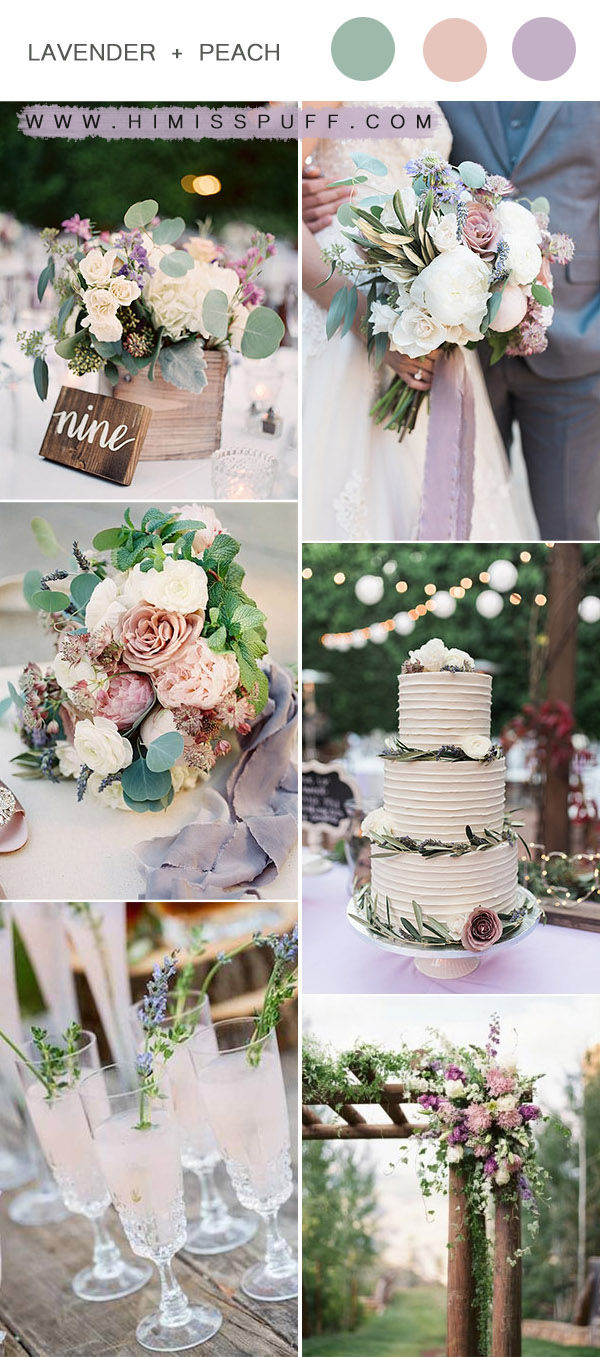 Marsala + Dusty Rose
Bright marsala and pink colors, the perfect shades for summer, are the perfect colors for a spring wedding. They look fresh and pretty and offer a lovely contrast to bright summer blooms.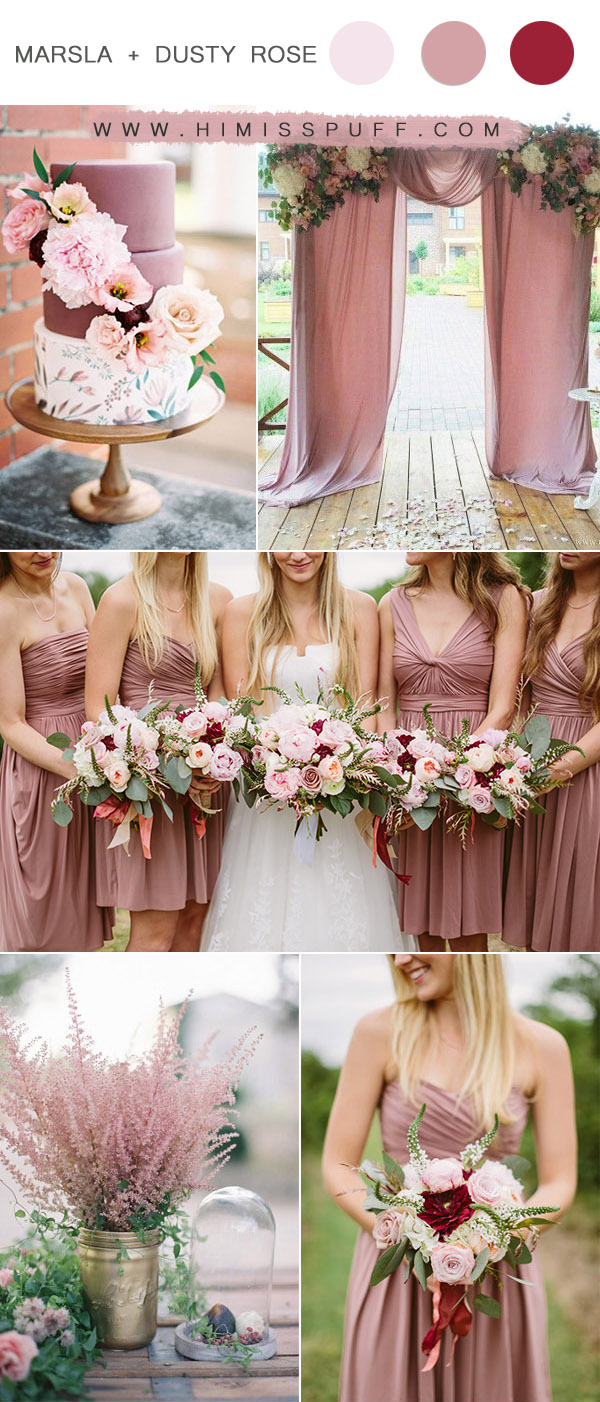 Peach + Green
The shades of peach and green creates a perfect color combination for this flower-filled Spring and Summer wedding. Pairing these colors together creates a light undertone that gives these colors a casual feeling, making them a great option for the bride who wants the prettiest wedding she can have.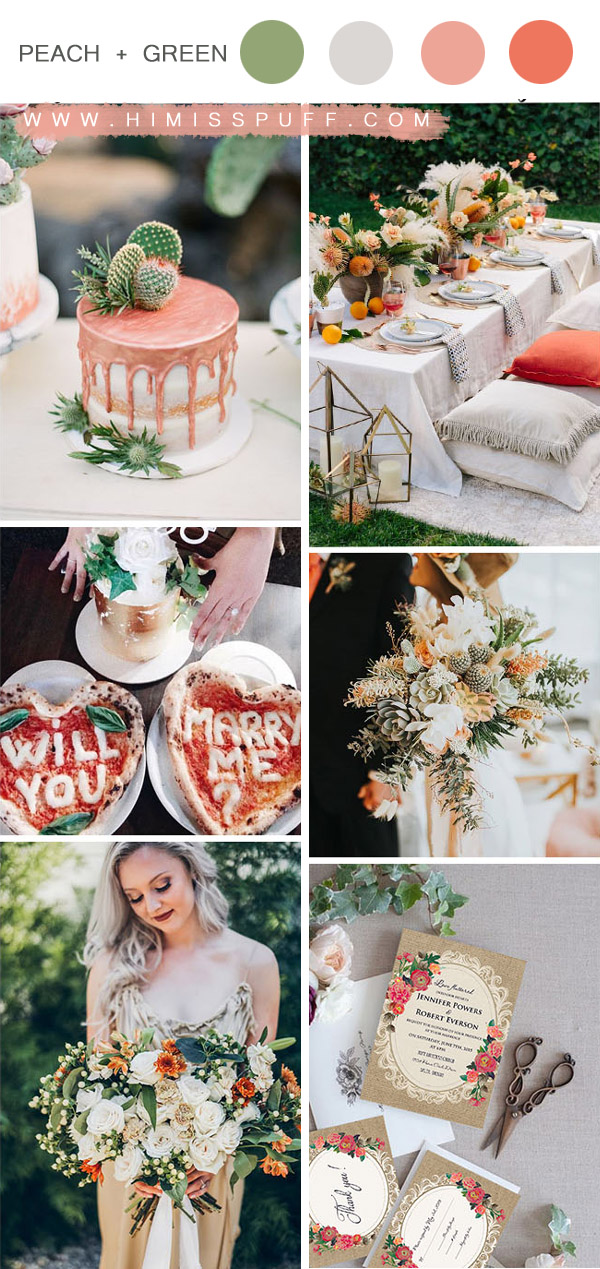 Spring is a time of renewal and new beginnings, and it's no surprise that wedding color trends are following suit. From soft pastels to vibrant hues, you can find a palette that suits your style and personality. Whether you're looking for a fresh take on traditional hues or something a little more daring, we've got you covered. Check out our top 15 spring/summer wedding color ideas and get inspired by the color trends that are trending this season.