Top 9 Green Wedding Color Scheme Ideas For 2023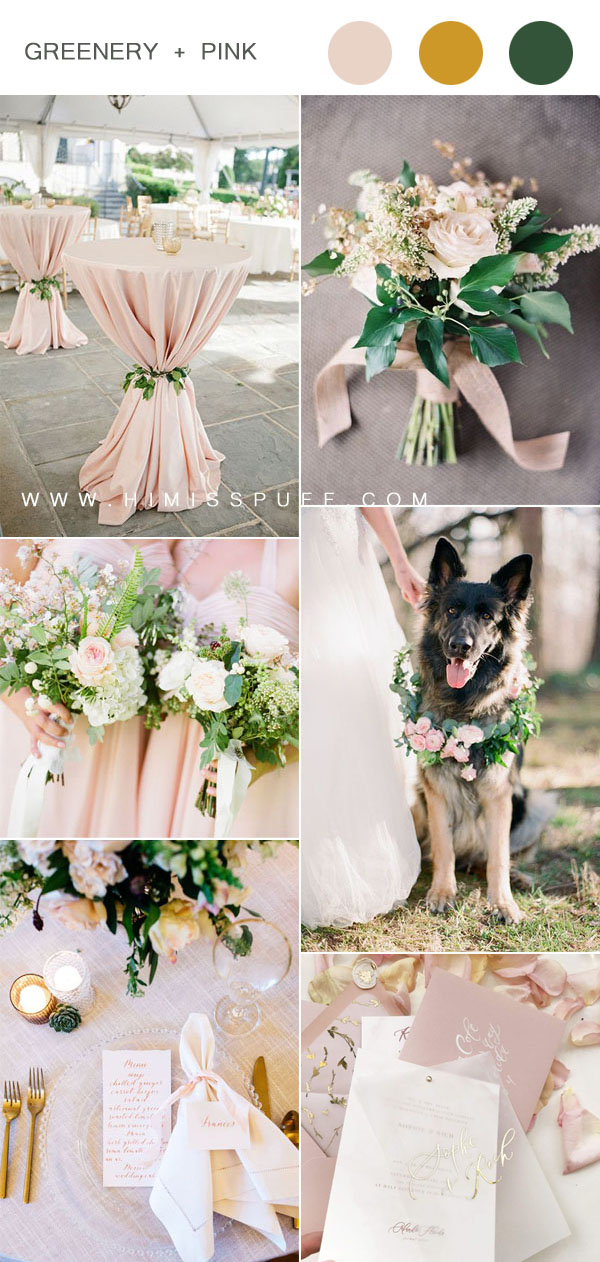 A smart color scheme is the place to start for much of your wedding planning. I wrote a blog post a while ago about wedding color trends 20202, among the ten colors, green is undoubtedly a great color to consider as a basic tone. Furthermore, greenery wedding is popular nowadays and it let green color can work well with many other accents. Check the green color combos that fit every wedding style below and let your wedding easier being green.
Pink + Greenery
Pink and green go together nicely to match the nature of the season and the color scheme.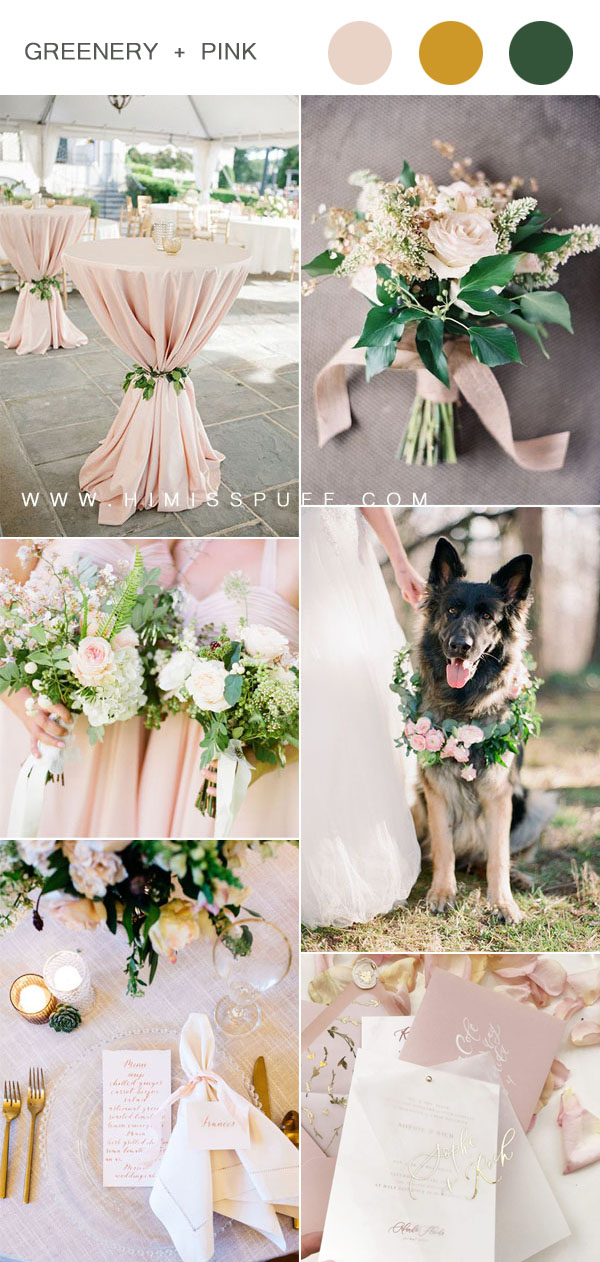 Grey + Greenery
Green is the most popular choice of colors for weddings and events, but blushing colors are fewer in number. Grey with pea-sized green leaves can bring a contemporary feeling to your wedding theme. It is a color scheme that is perfect for a garden wedding.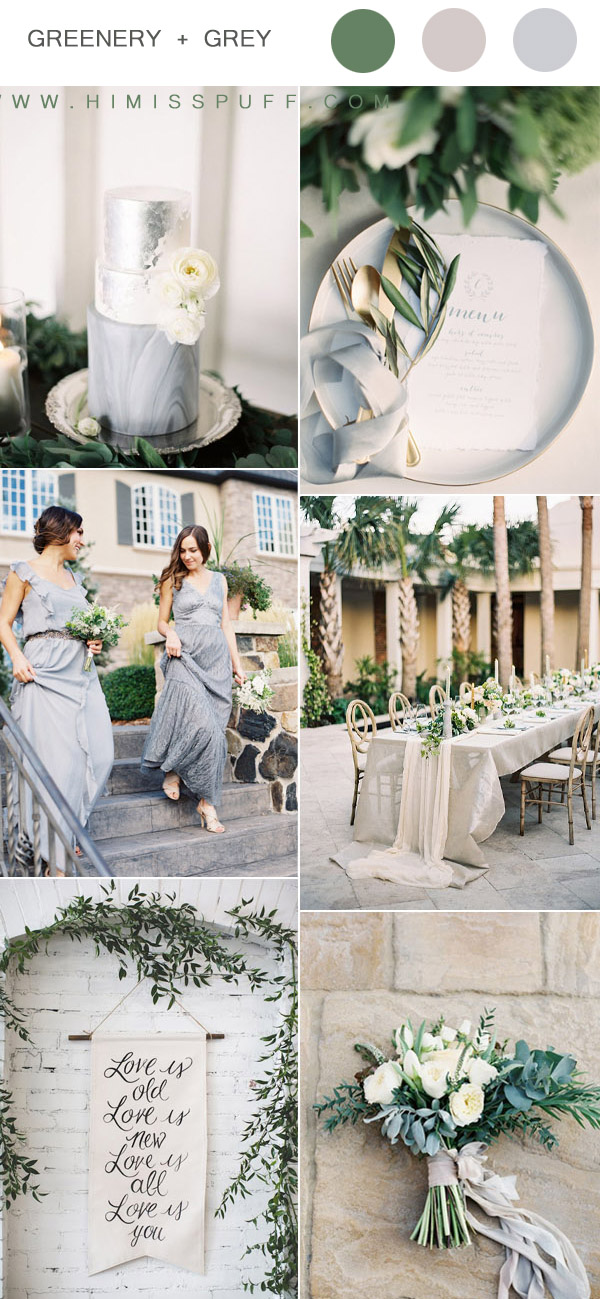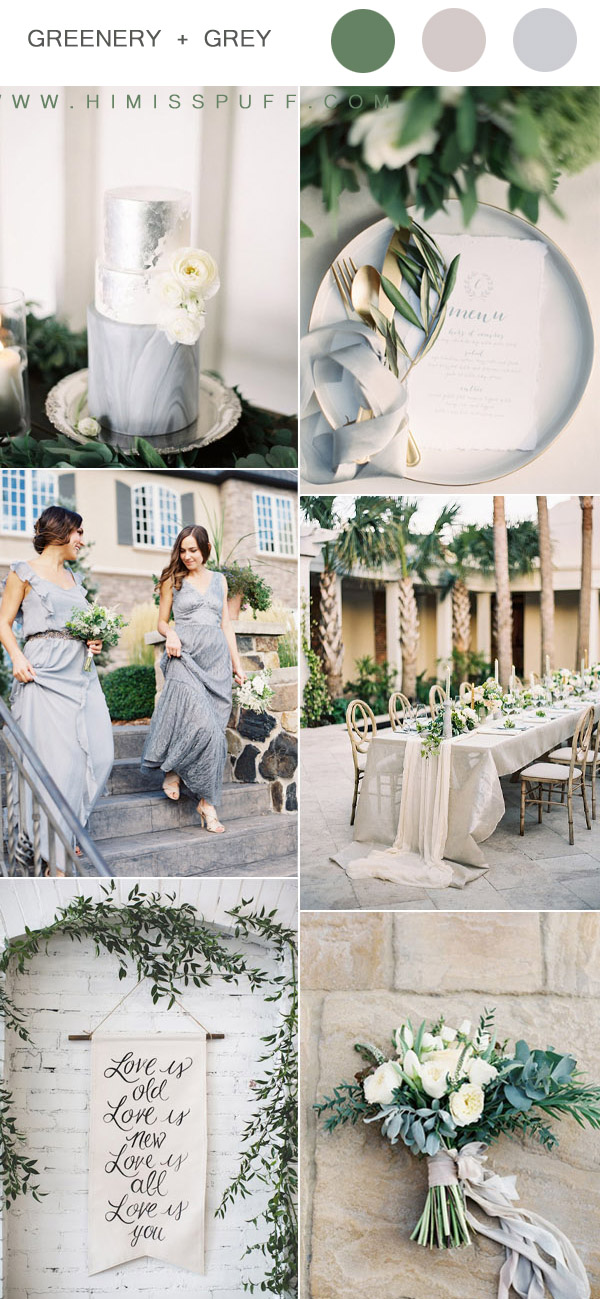 Sage Green
Sage green is a clean and subtle color that is a relaxed gray. Sage green goes well with pastel tones such as pink, soft yellow, and light mint. This color makes for an inviting palette for an outdoor wedding.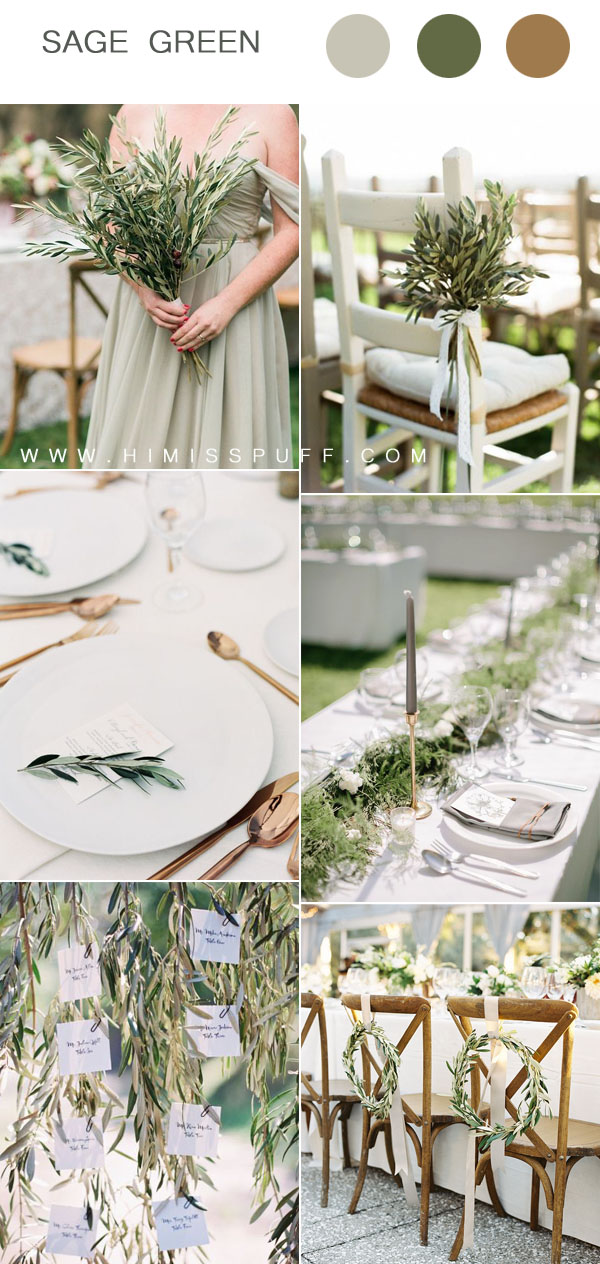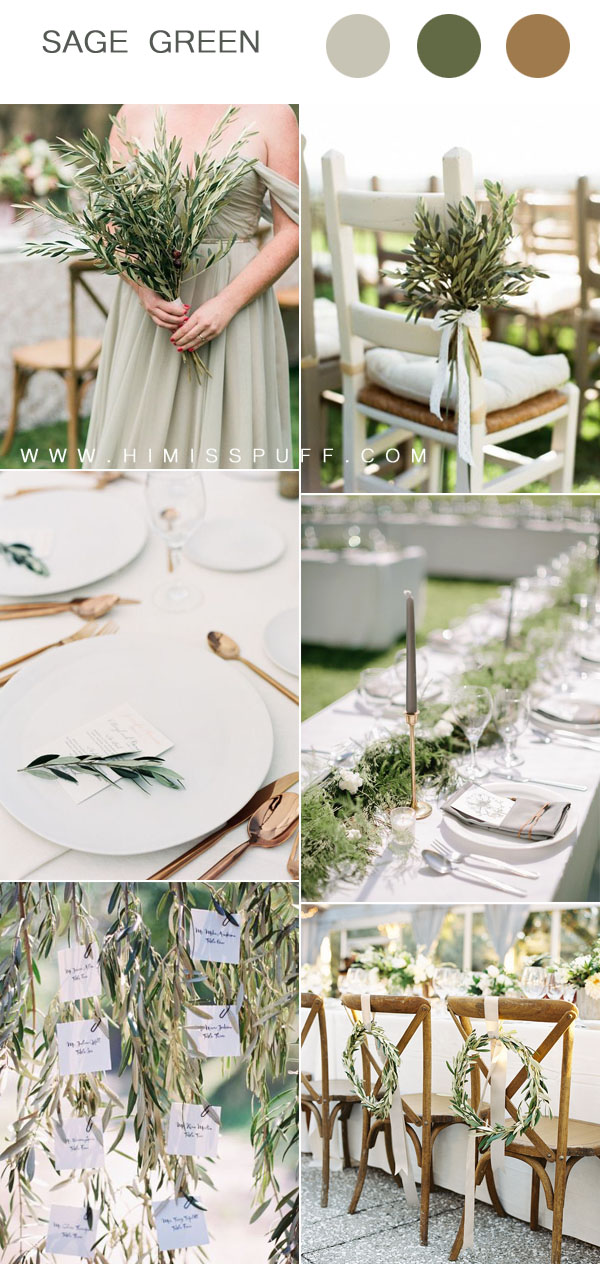 Champage+ Greenery
The beautiful color of champagne flowers burst against a lush forest floor of brilliant green while ivory accents create the perfect harmony.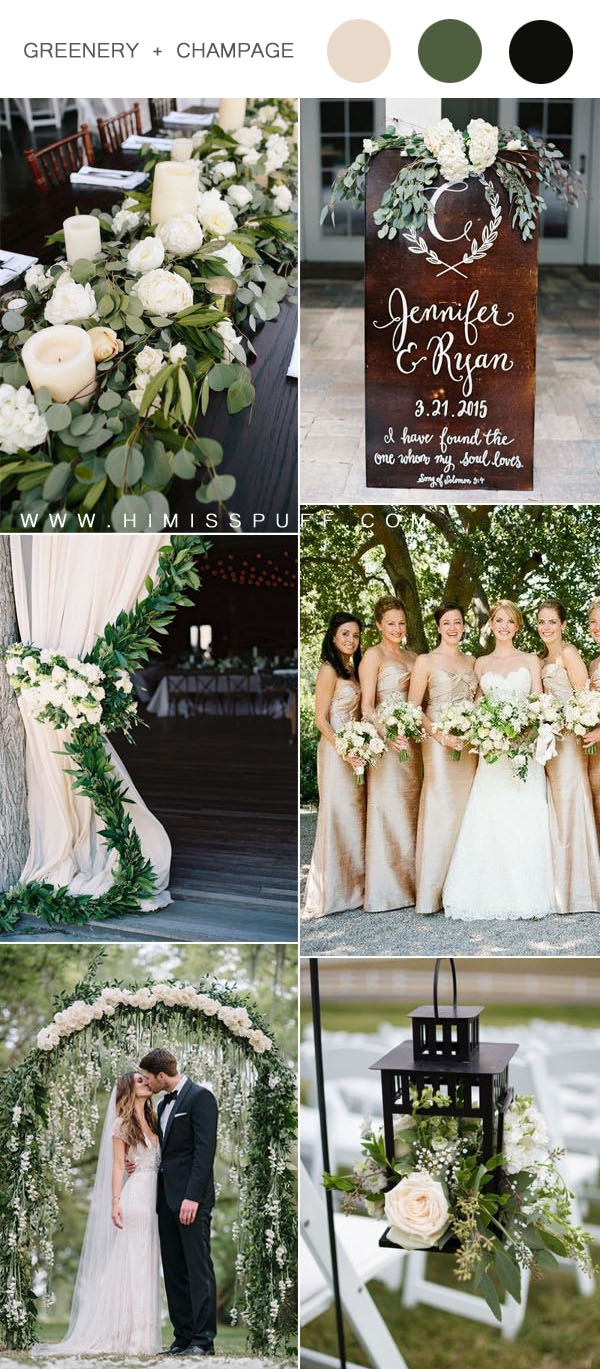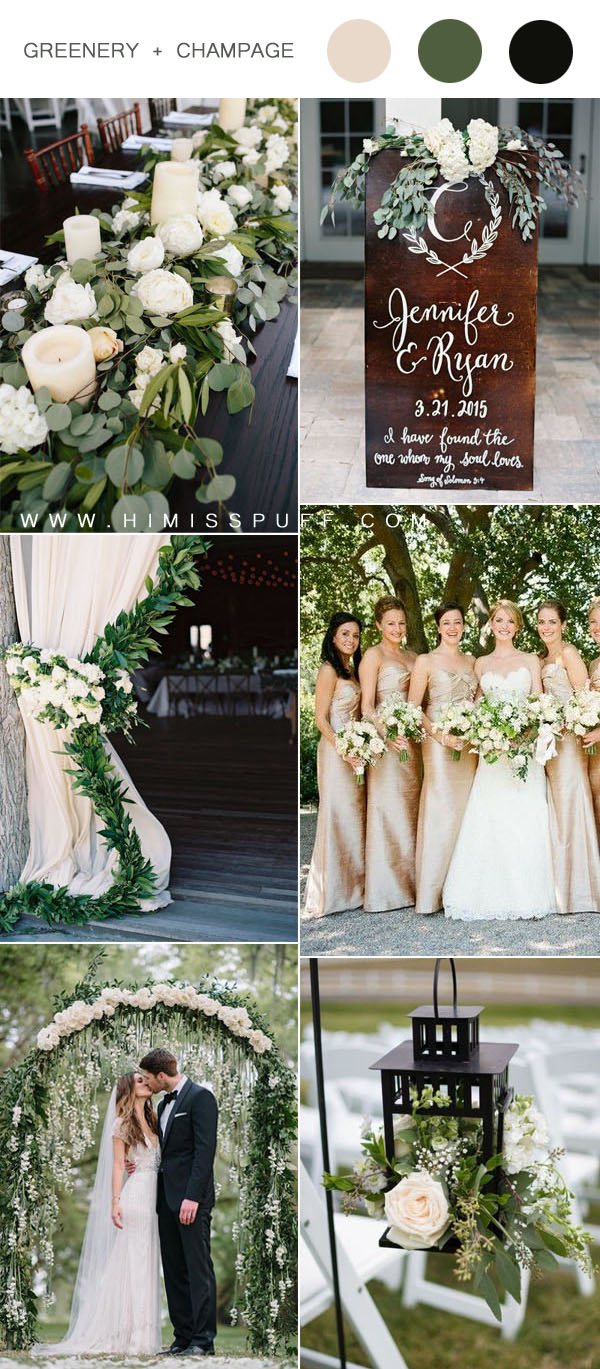 Brown + Greenery
The leafy greens and browns in this palette make for a pleasant contrast that's both delicate and industrial. This combination is a great way to incorporate nature into your wedding in a natural and peaceful way. The brown accents are a nod to nature themselves—leaves, moss, and dirt. This is a wonderful green wedding color scheme to consider for a spring or summer event.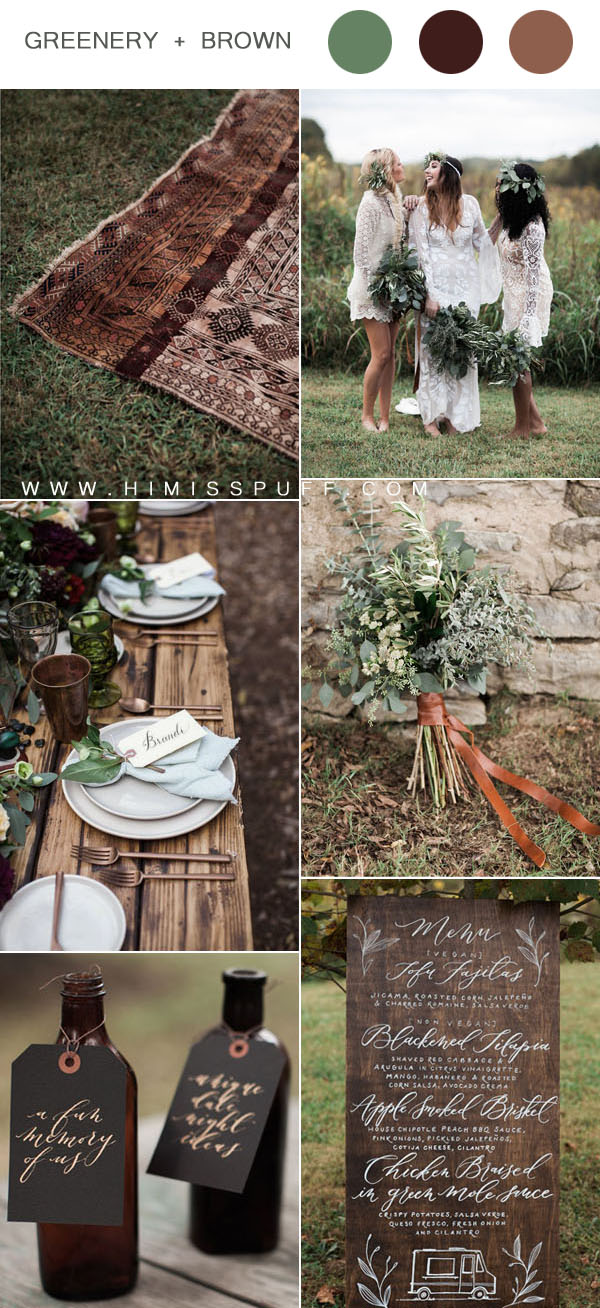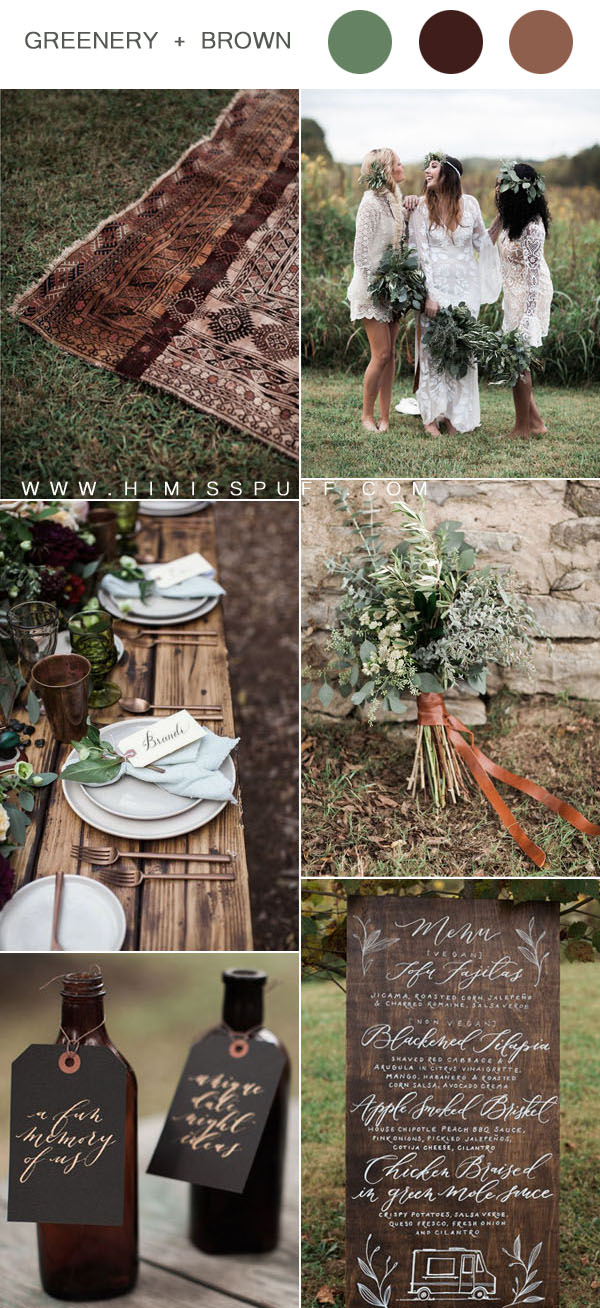 Navy + Greenery
A beautiful wedding color scheme can be achieved with the right kind of green. A navy and green color palette can be achieved by using dark green, white, and sea foam green. Light green works well with blues, while using light and dark green on their own can bring a beautiful shade to your wedding. Other shades that you can use are yellow and grey, as well as white.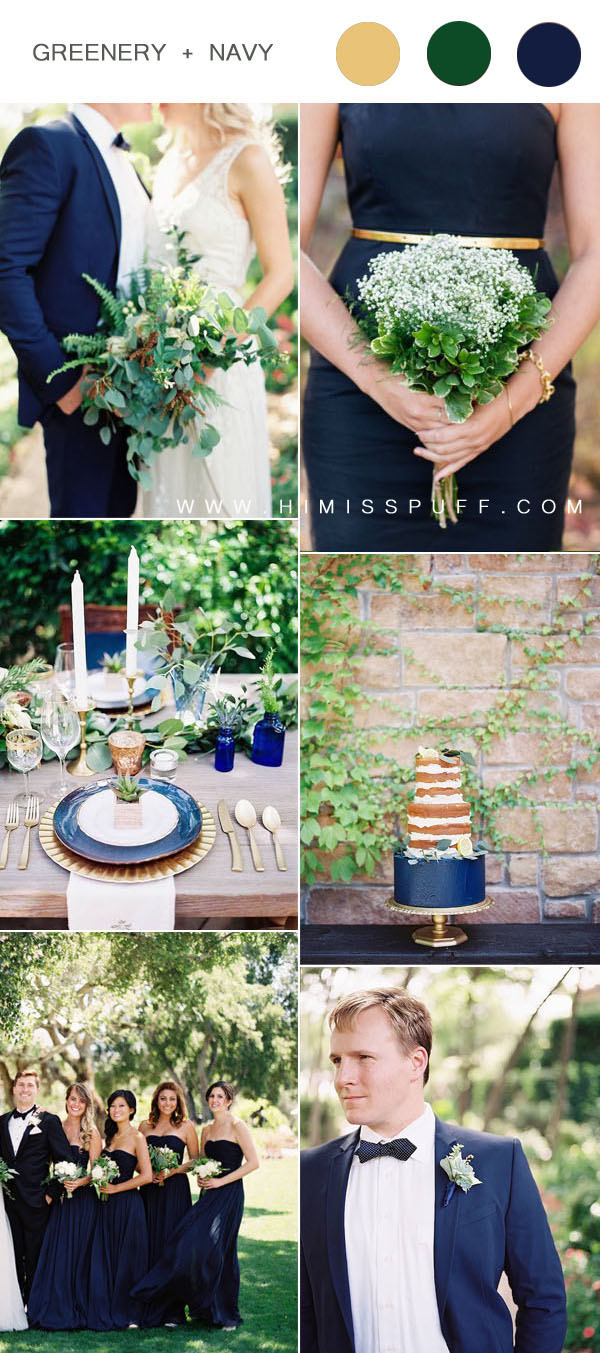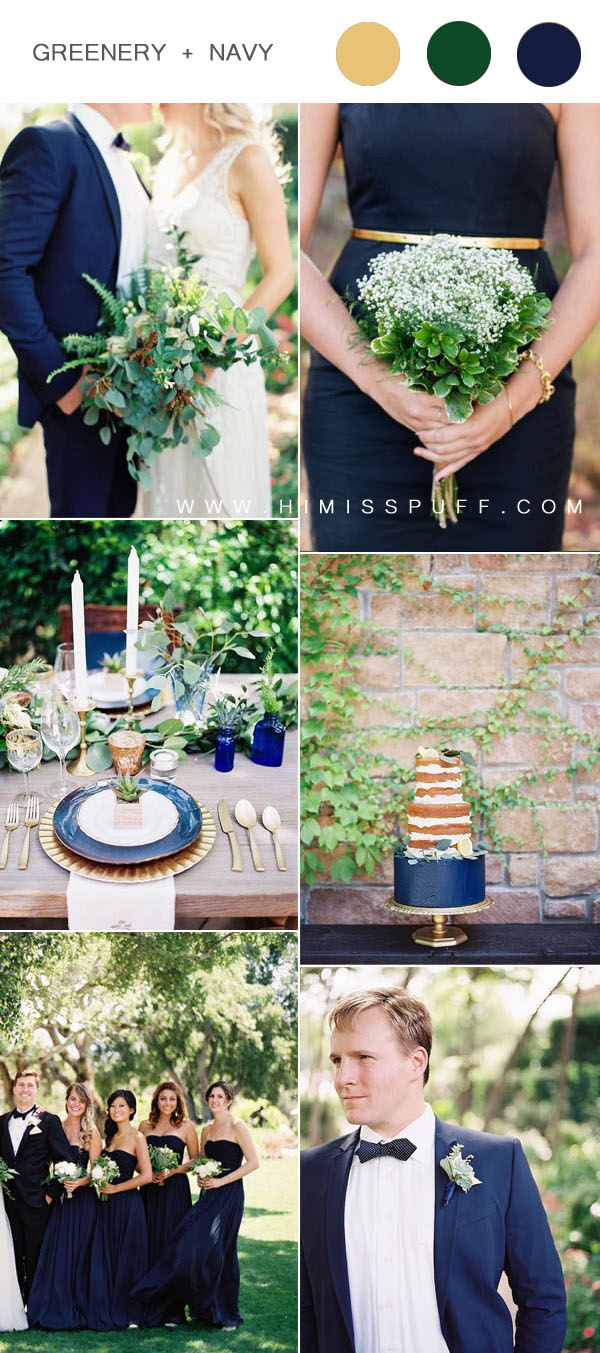 Lavender + Greenery
Try a purple-lavender color scheme with green flowers, lavender petals in the bouquet, green table linens and a white mantel. The candles used for the ceremony and reception tables should be lavender colored to tie in with the bouquet.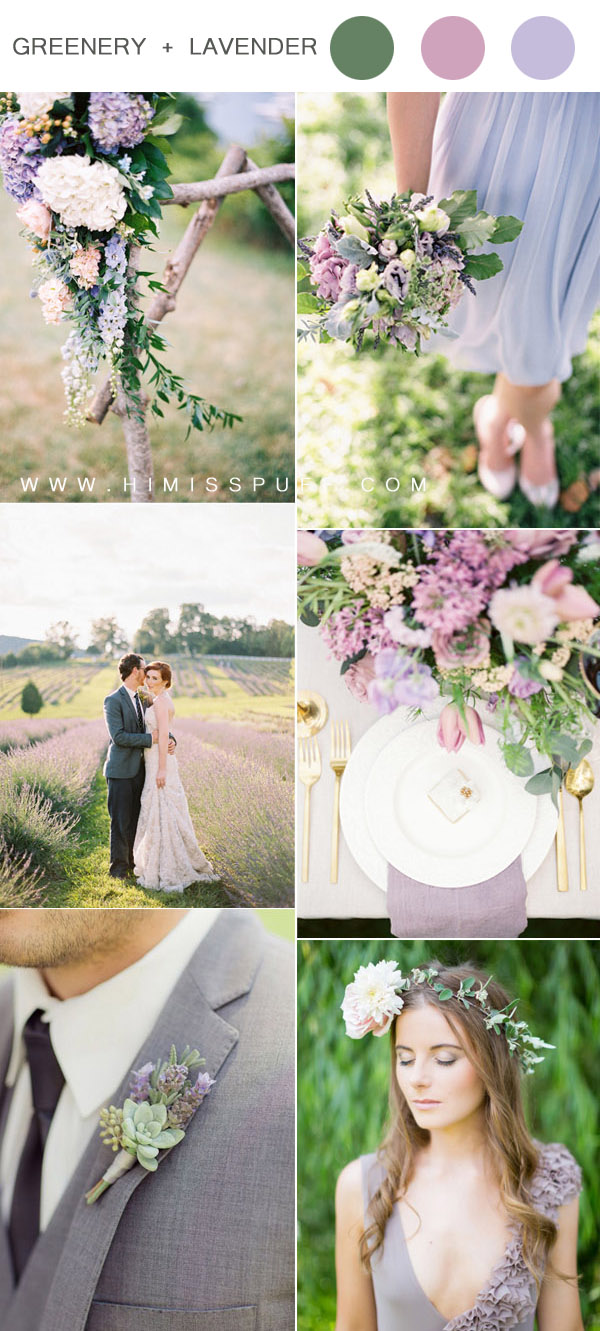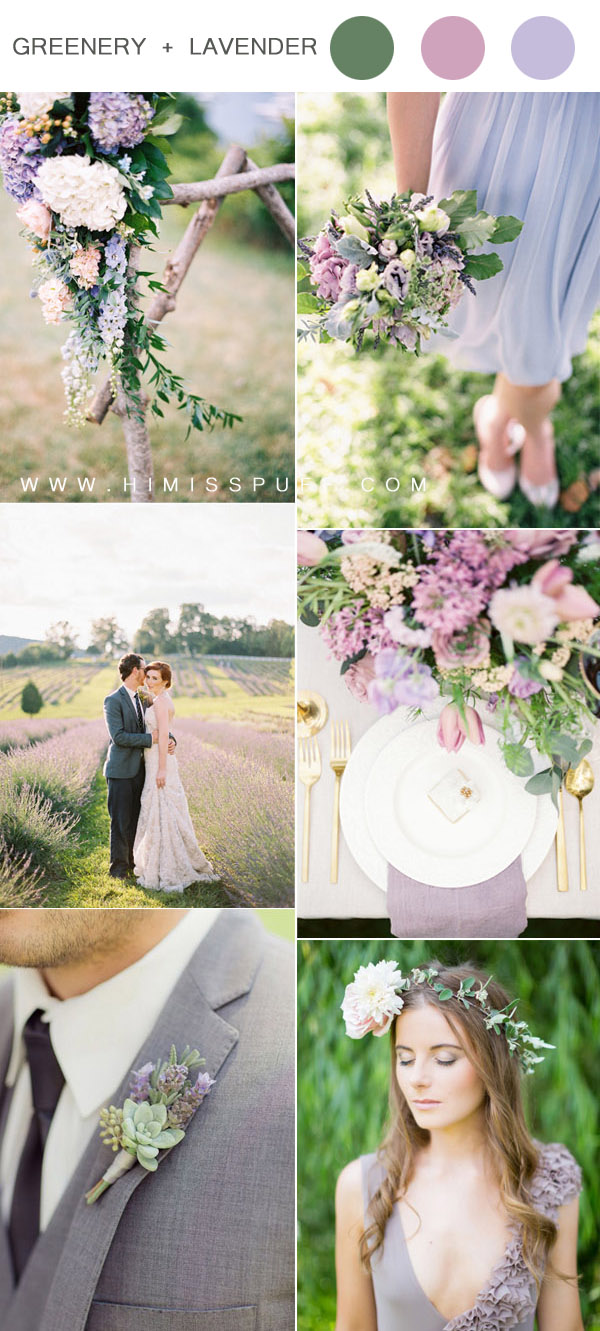 Ivory + Greenery
If your wedding is more nature-based, you will want a color scheme that embodies this. You can do so with white and green tones. Shimmering greens like greenery and olive will work especially well for your outdoor wedding.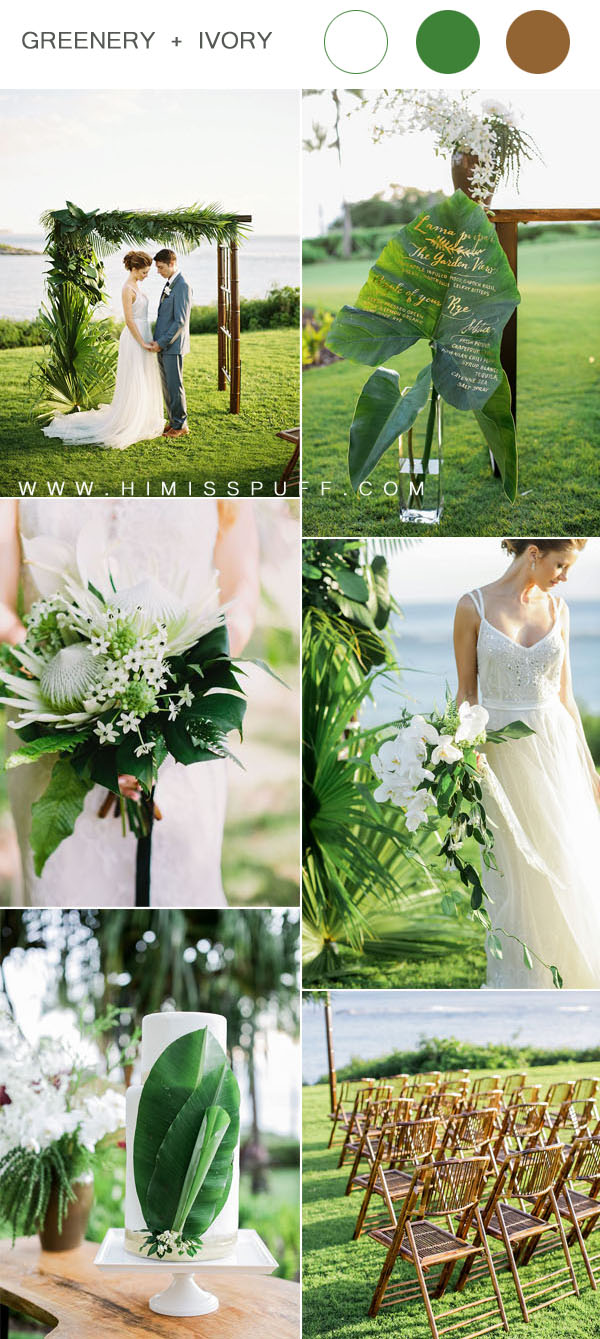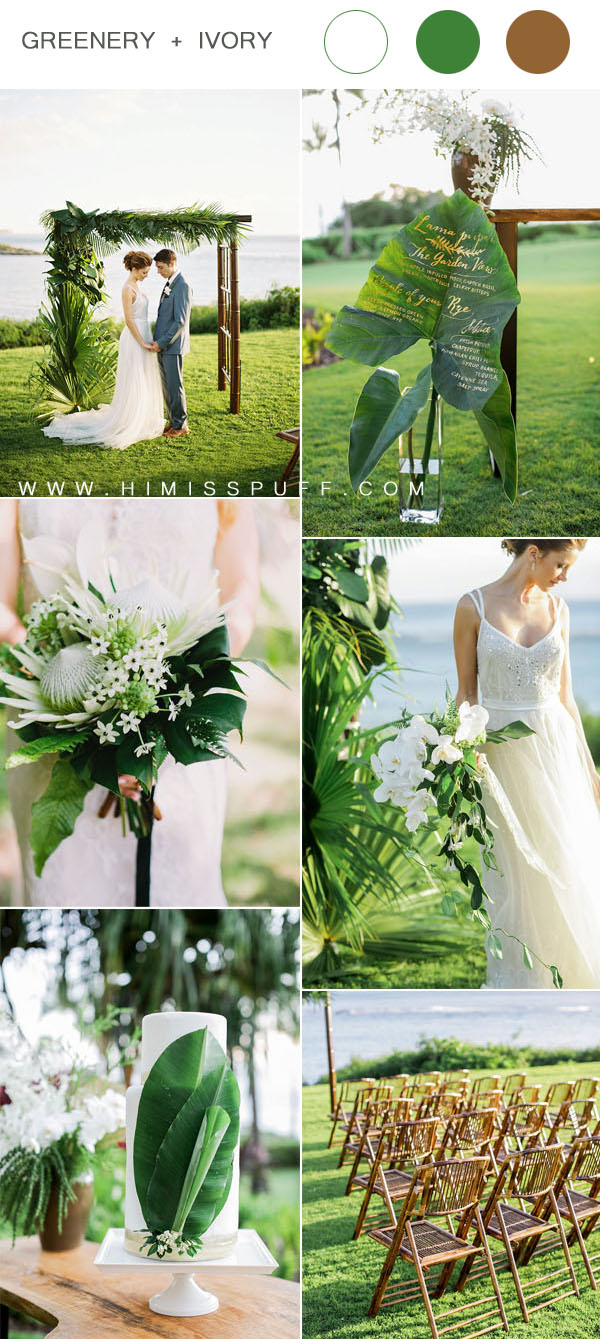 Hot Pink + Greenery
This is the perfect choice for a wedding because it incorporates a bright green theme with the perfect amount of playfulness with a hot pink punch.