14 Dark Green Emerald Wedding Colors & Palettes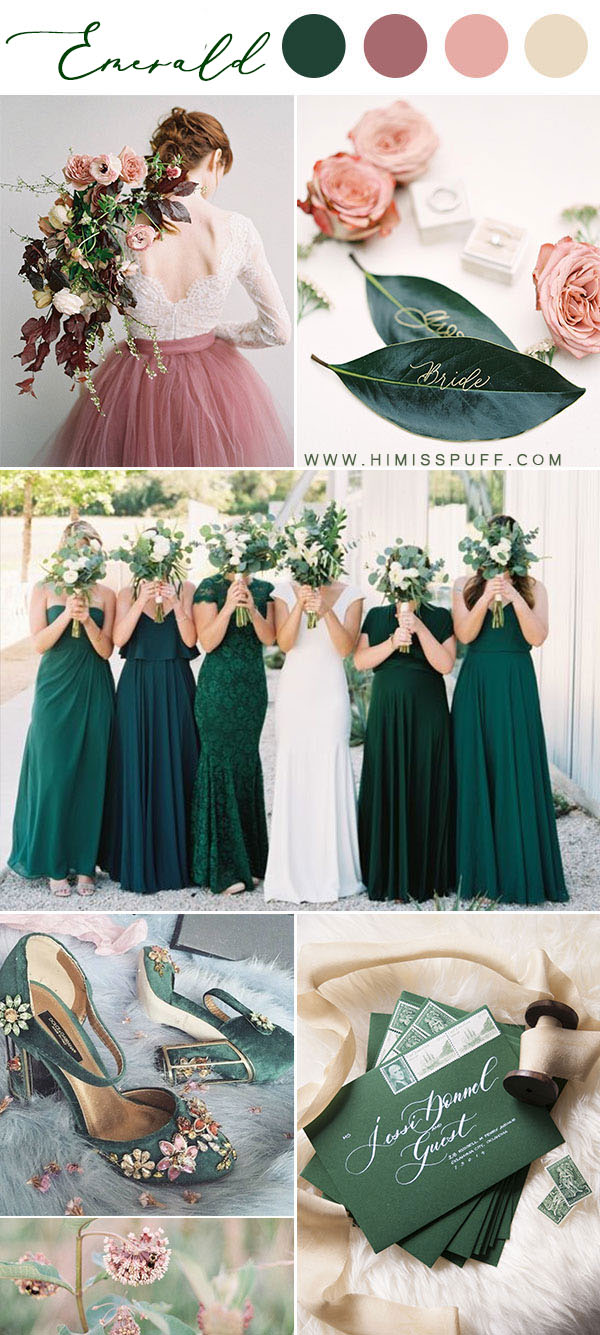 "Like aquamarine, emerald is a variety of beryl, a mineral that grows with six sides and up to a foot in length. Emerald color can range from light green (though there is some argument whether these very light beryls are truly emeralds) to a deep, rich green. Emeralds are also like aquamarine in that the way the color is presents itself in jewelry depends on a good cut by a skilled gemologist.
Most emeralds end up being heat treated to deepen or enhance the color. The deeper or more green an emerald, the more valuable it is. The rarest emeralds will appear to be an intense green-blue.
Emerald Green + Ivory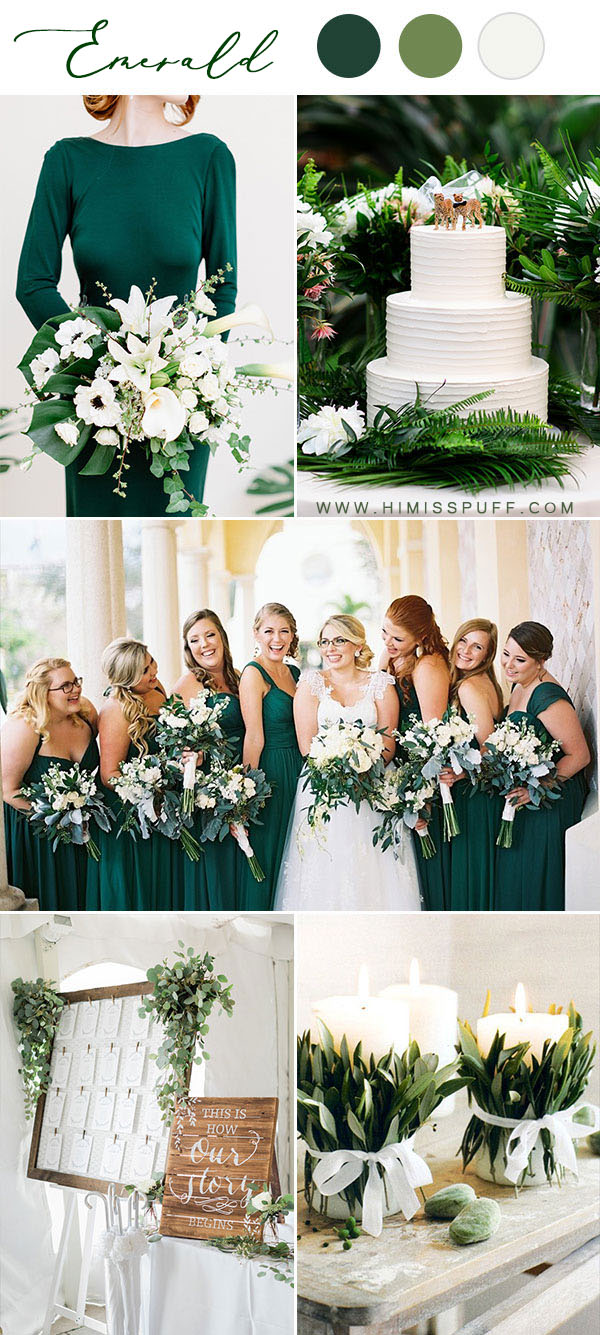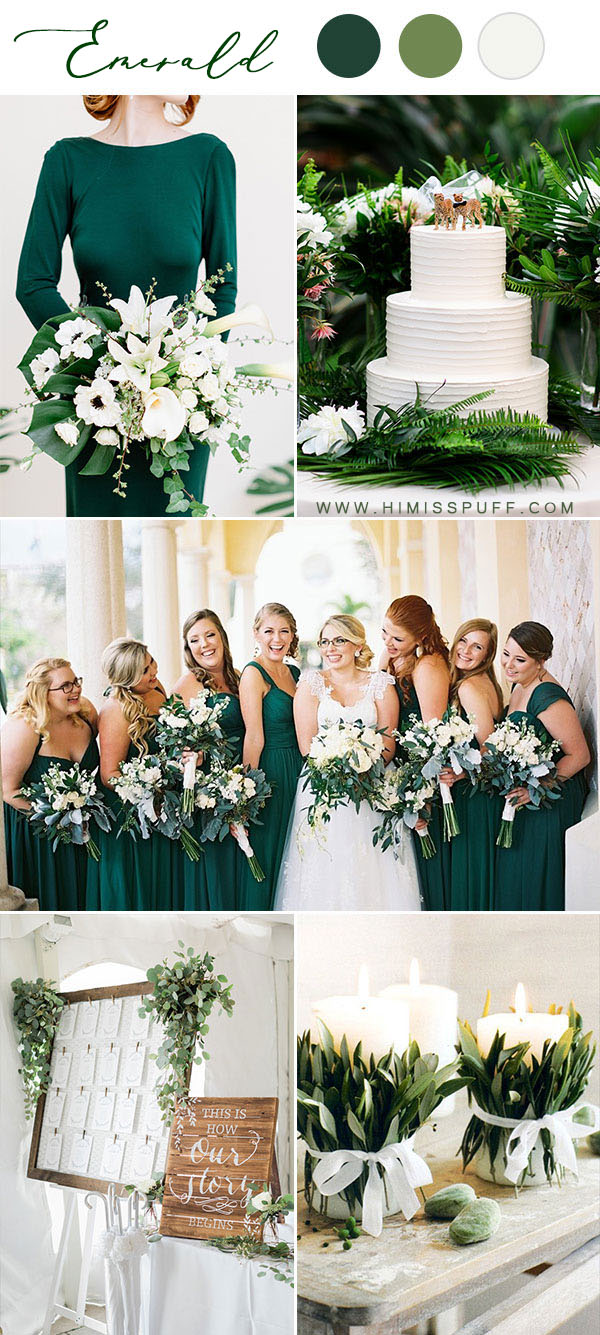 Emerald Green + Burgundy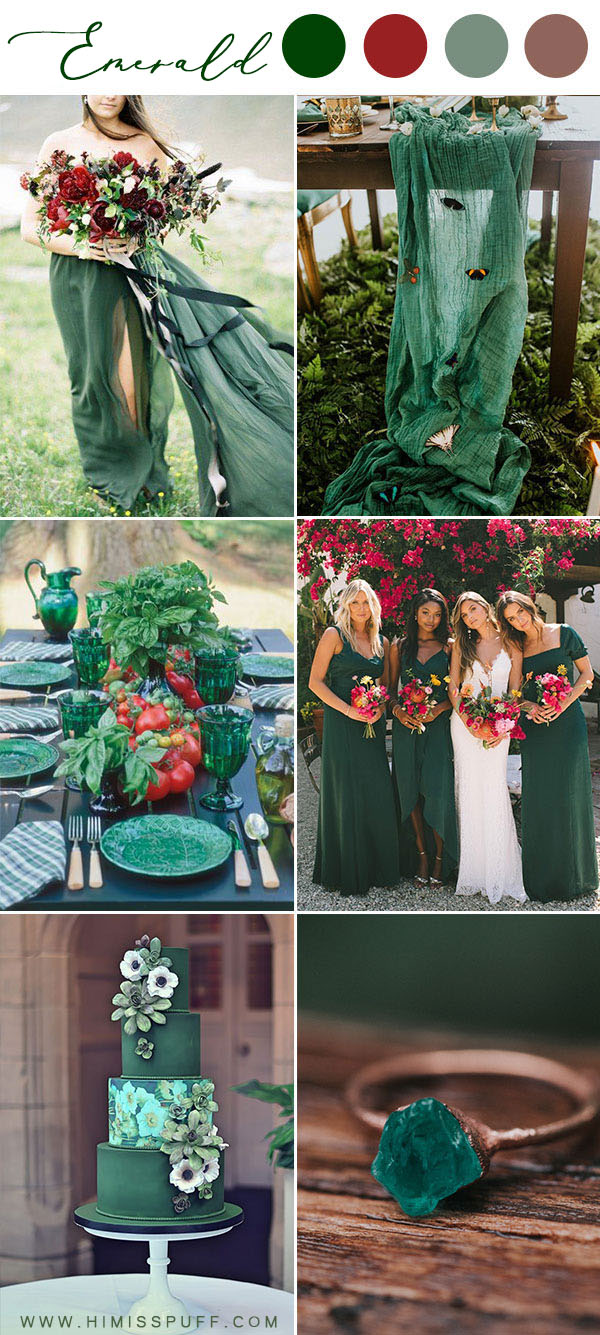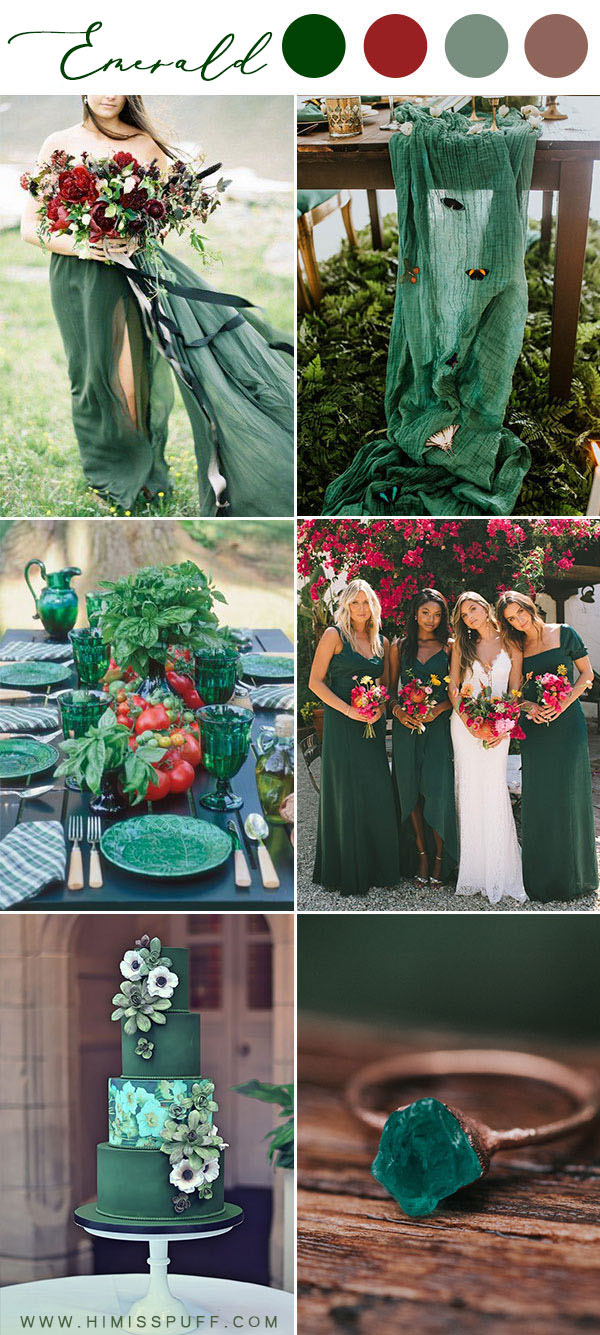 Emerald Green + Pink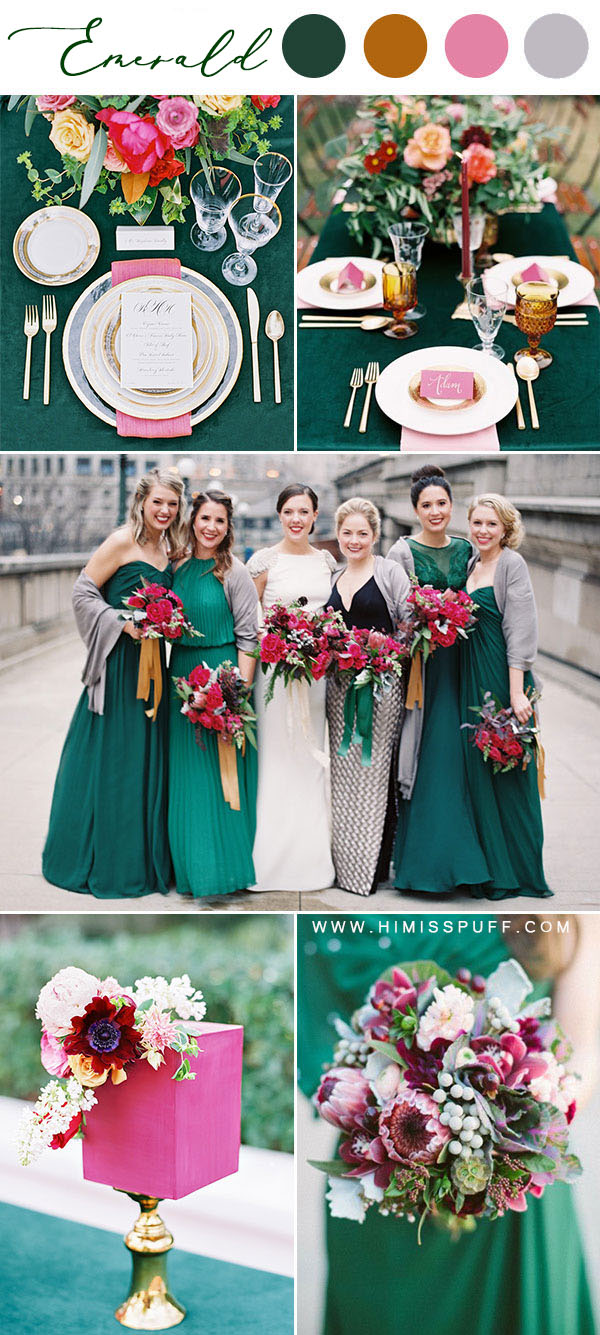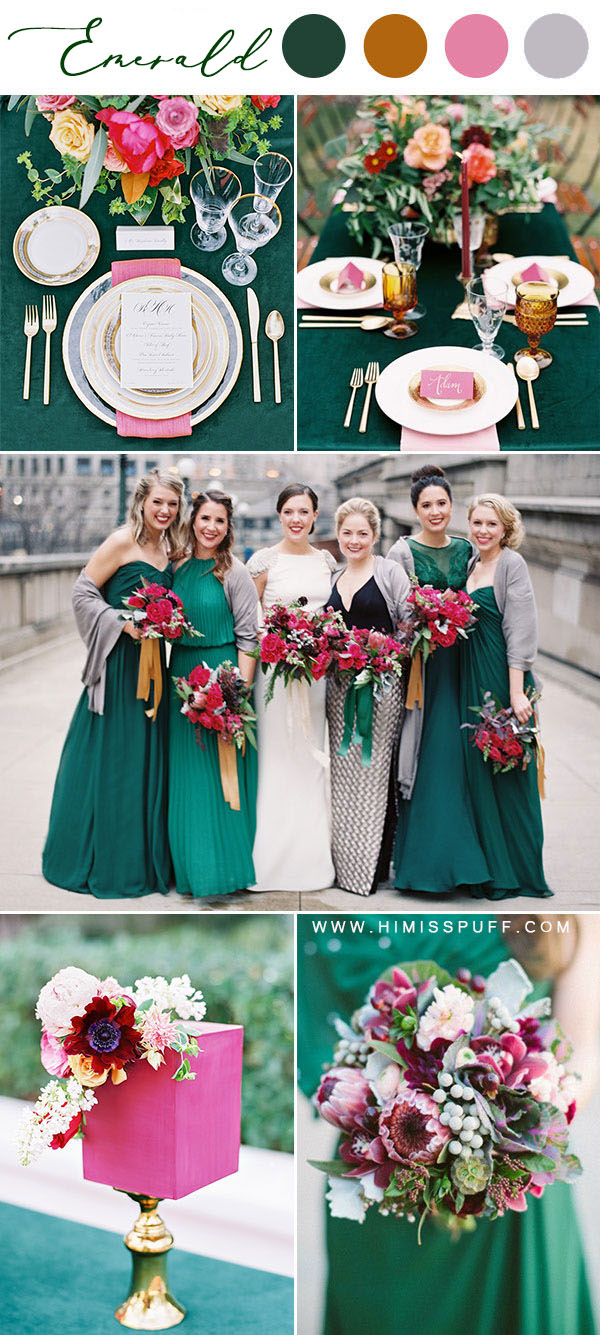 Emerald Green + Rust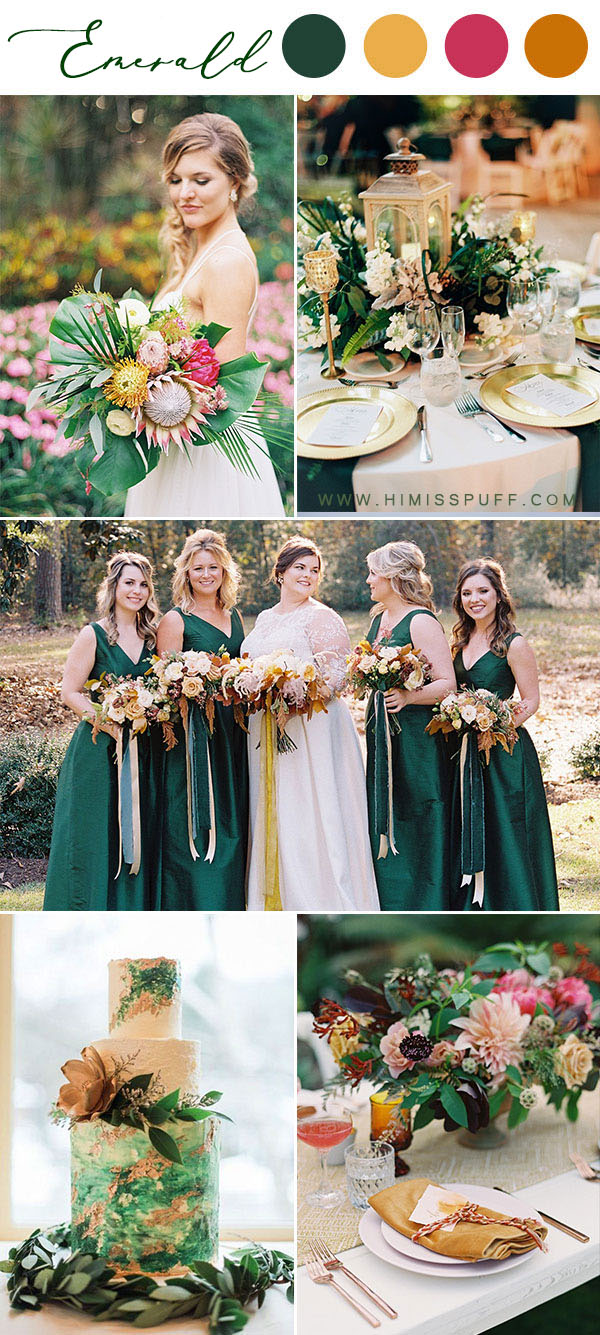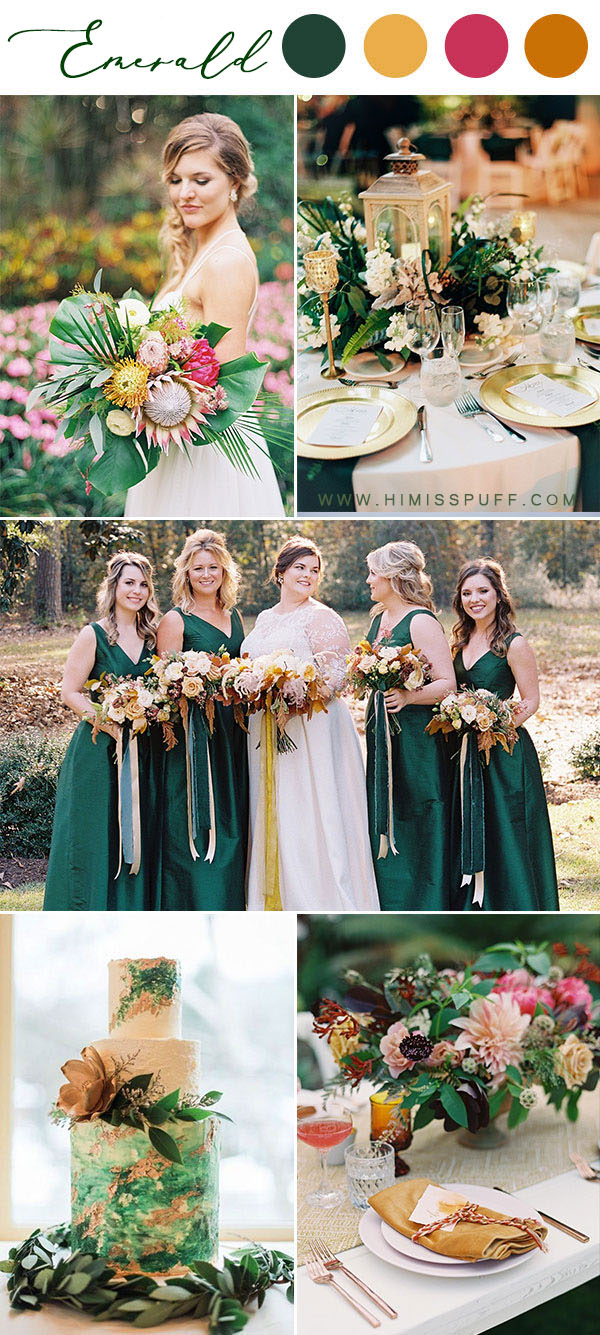 Emerald Green + Ivory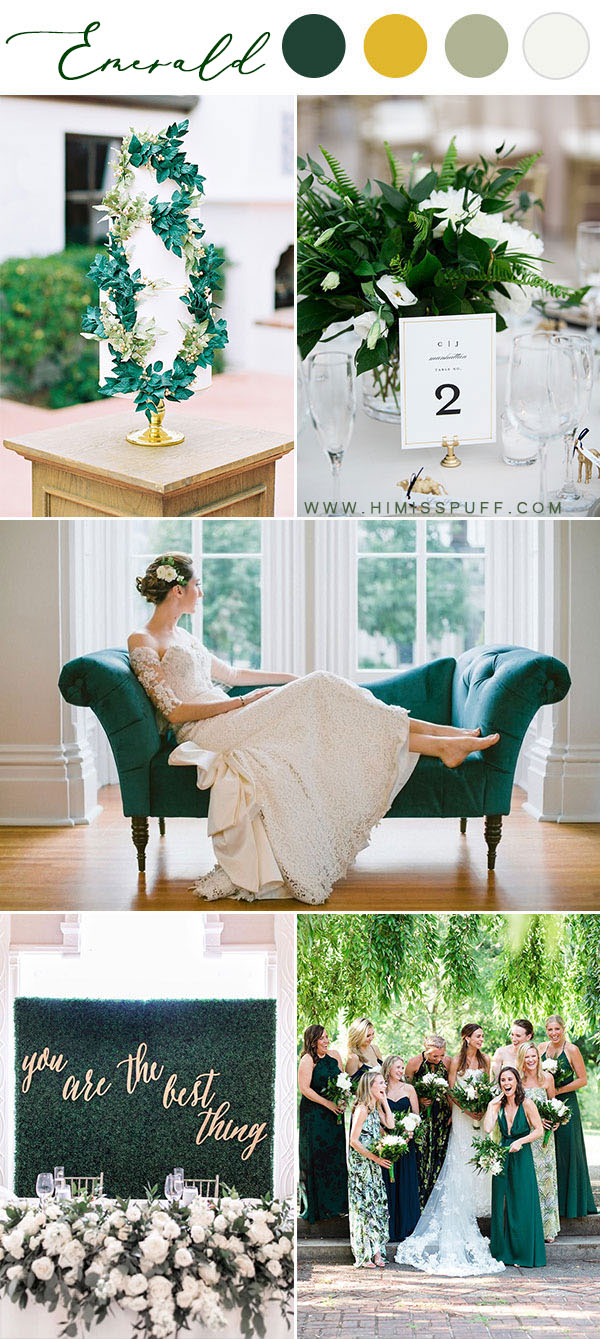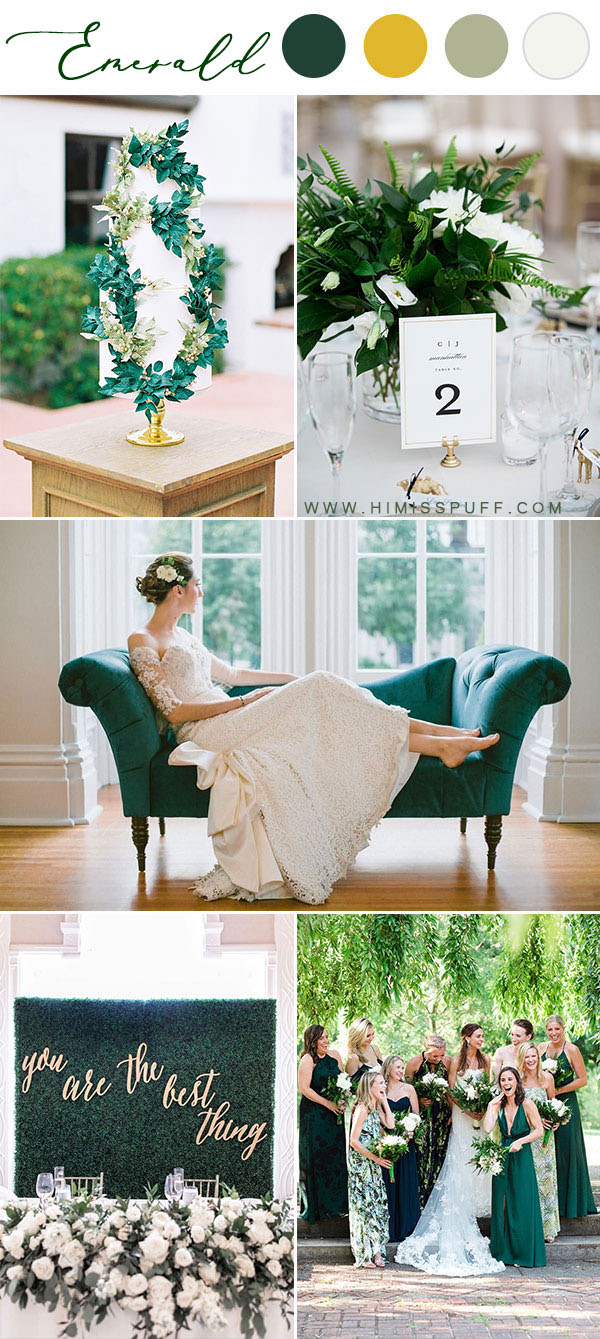 Emerald Green + Gold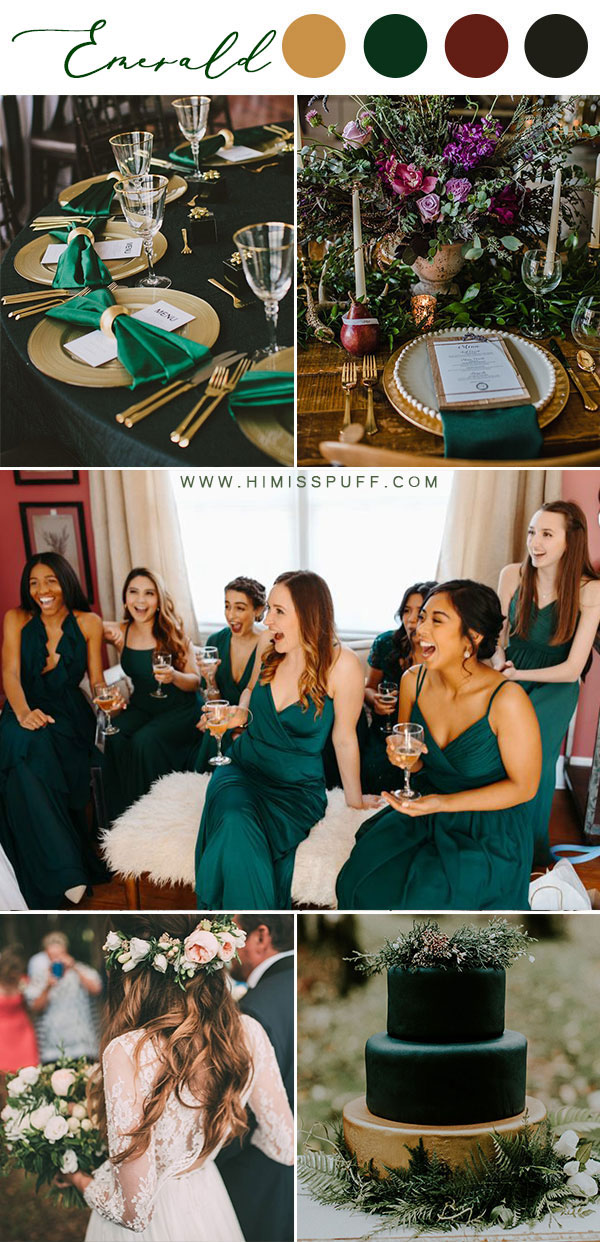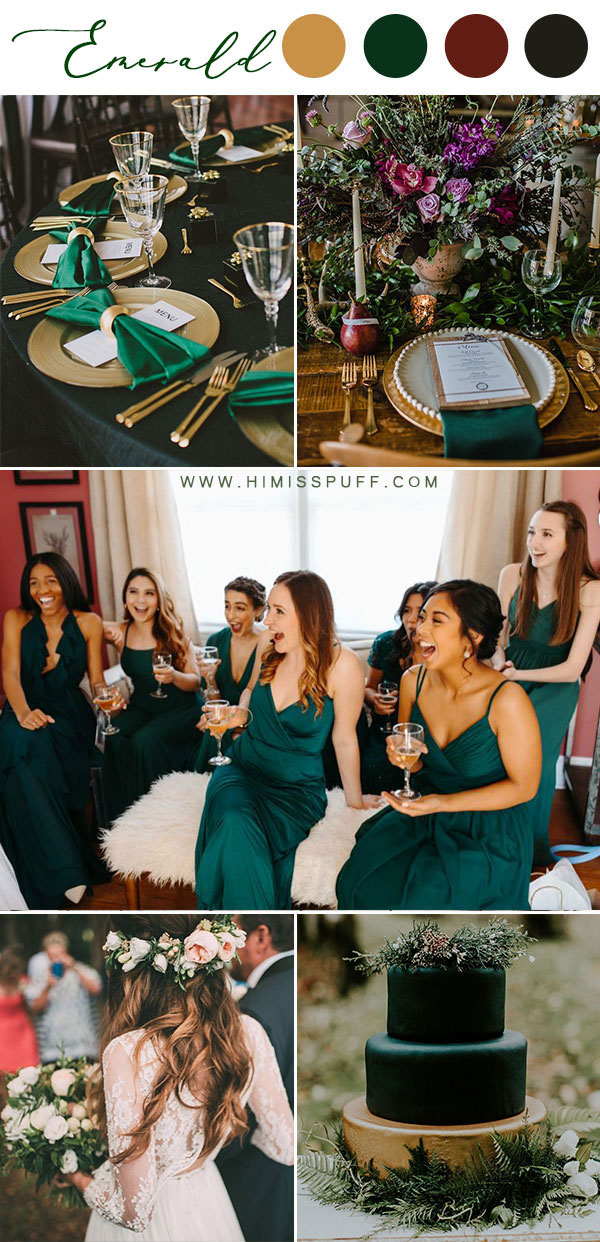 Emerald Green + Dusty Rose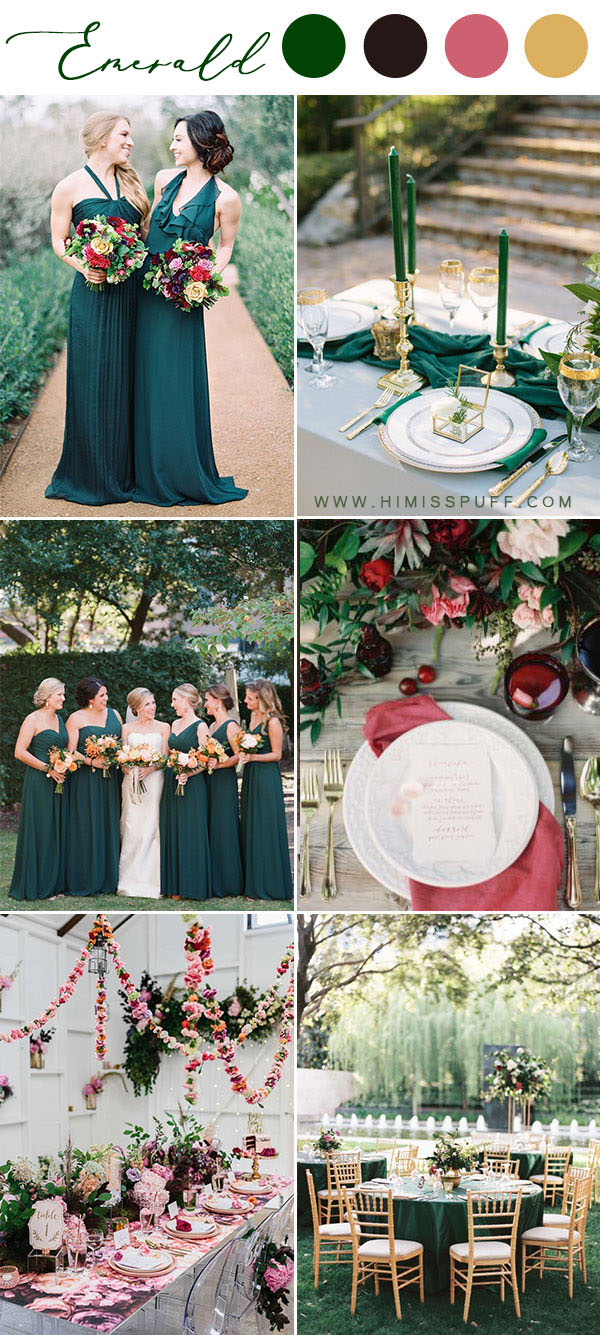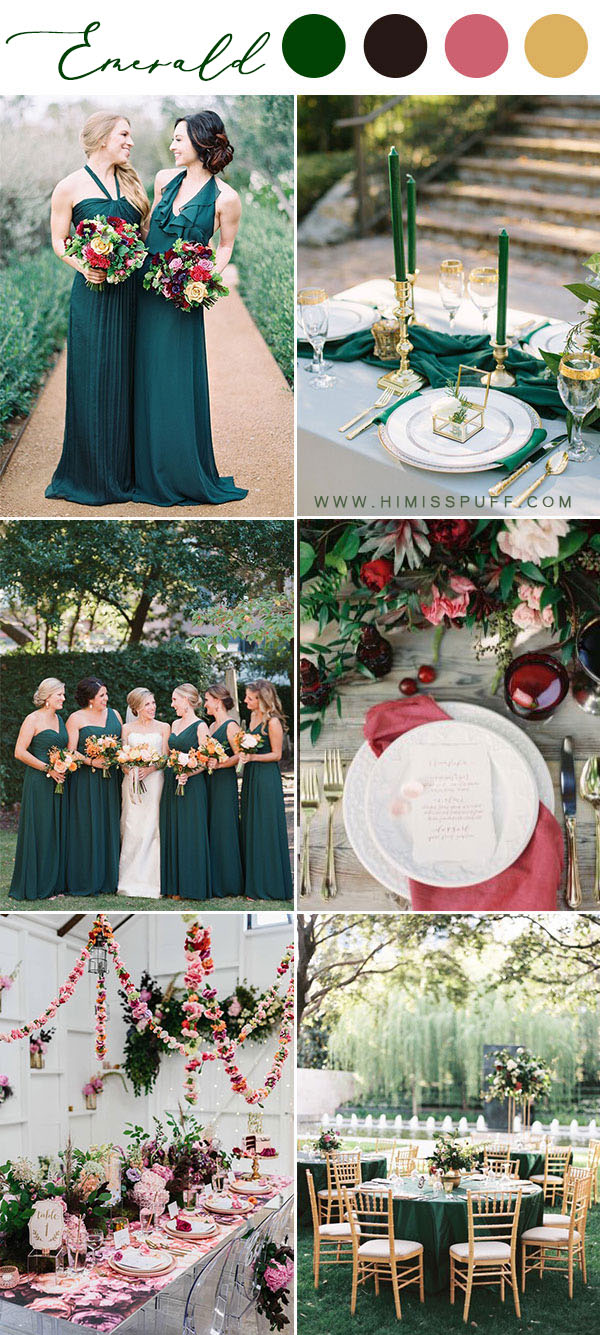 Emerald Green Bridesmaid Dresses


Shop The Emerald Dresses