2023 Wedding Cake Trends: Drip Wedding Cakes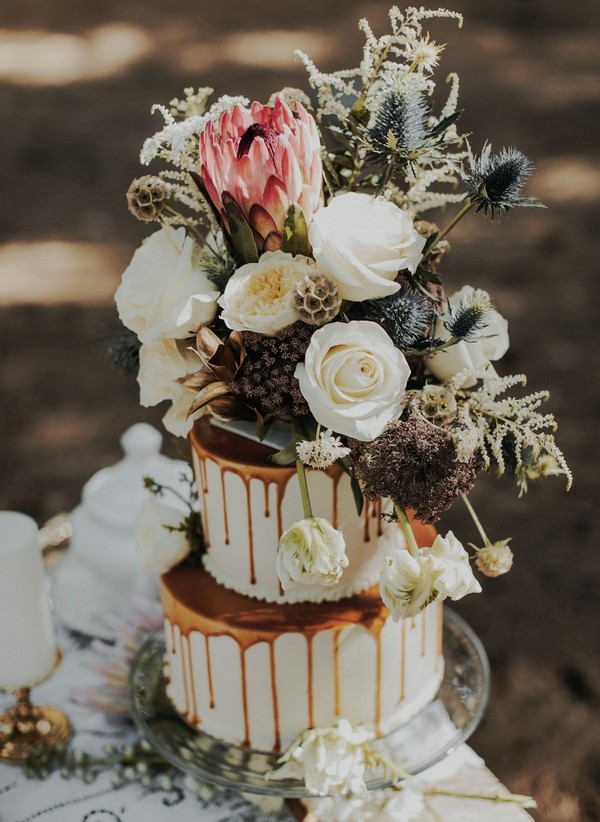 Drip wedding cakes are quickly becoming one of the most popular trends in wedding desserts. These delicious confections are loved by many for their unique and visually stunning design. One of the great things about drip wedding cakes is that they can be customized to fit the style of any wedding. Whether you're looking for a whimsical, casual look or a sleek, classic design, drip cakes can be tailored to suit your needs.
One of the best things about drip cakes is that they can come in a variety of designs, including single-tier cakes or multi-tiered cakes. They can also be customized with a wide range of flavors and toppings, such as fresh flowers or custom cake toppers. Some cakes may have mouth-watering chocolate drip or colorful cand drip.
If you're planning a wedding, and you're looking for a dessert that will truly impress your guests, consider a drip wedding cake. With so many designs, flavors, and customization options available, you're sure to find the perfect cake for your special day.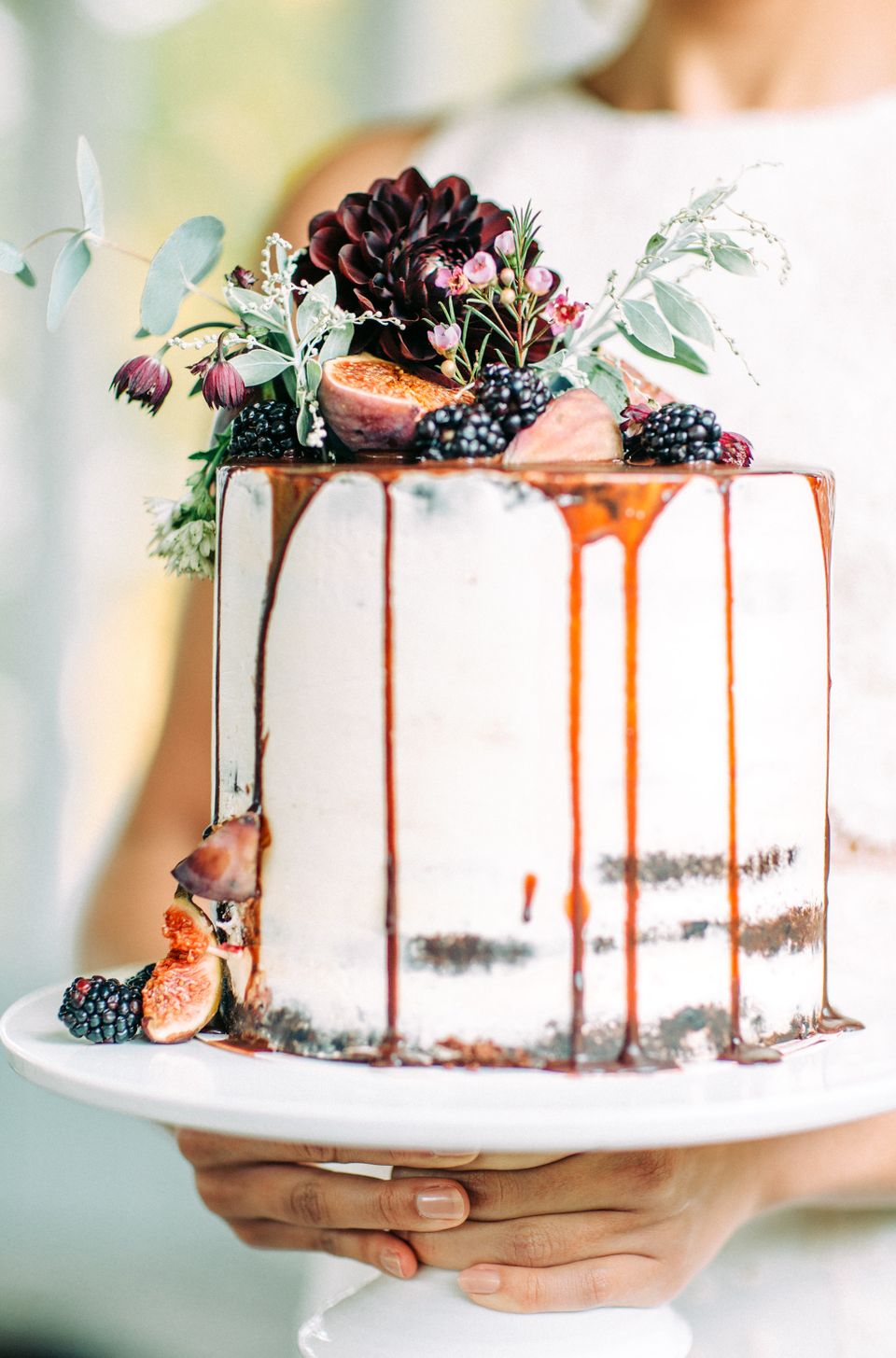 Frequently Asked Questions
The trend of decadent drip cakes can be traced back to an Australian cake designer named Katherine Sabbath. This innovative pastry chef was inspired by the 90's TV program "Goosebumps" to create the unique and visually striking cakes that are now beloved by many. The design and inspiration for these cakes was originated by Katherine Sabbath.
A drip cake is typically made up of several layers, typically 3 or 4, that are 8 or 6 inches in diameter. To create a taller cake, additional layers can be added, or the layers can be sliced horizontally, also known as torteing. This will result in a taller cake and more layers to frost. By adding more layers or torteing it will give more height and volume to the cake .
Drip Wedding Cakes Trend
The drip wedding cake trend began to gain popularity as couples sought out a unique and modern alternative to the classic white-tiered cake. One of the benefits of choosing a drip cake is that there are countless ways to customize it to suit your personal tastes or wedding theme. For example, adding a splash of color to a neutral cake or incorporating a sleek, minimalist design for a monochrome look.
Additionally, drip cakes are versatile in the sense that they don't have to be limited to just frosting drips. They can also be decorated with a variety of elements such as fresh berries, figs, or even trailing flowers and foliage. This opens up even more possibilities for customization and allows for a truly unique and personalized cake design.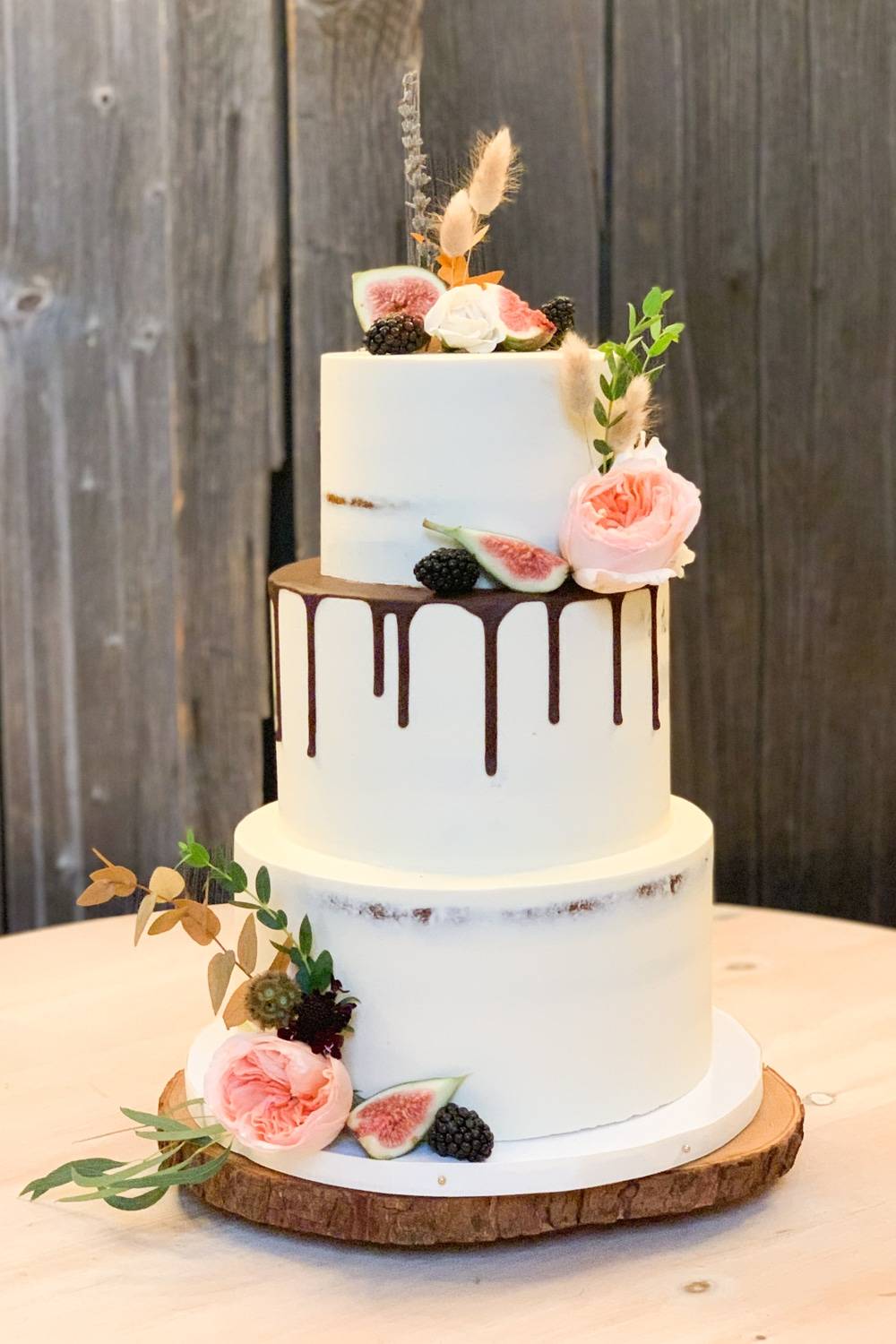 Types Of Drip Wedding Cakes
A rustic, naked three-tiered or single-tiered cake dripping with rich chocolate ganache would be the perfect choice for a fall wedding with a backyard setting. To add a touch of decadence, decorate the cake with red flowers and a variety of berries for a unique and delicious finish.
For a more modern or classic wedding, consider a sleek white three-tiered drip wedding cake covered in caramel drips. This minimalist design can be elevated with the addition of blackberries, blueberries, and greenery for a subtle contrast to the white icing. The contrasting color of the berries and greenery will give a pop of color to the overall design of the cake, making it a great centerpiece.
20 Drip Wedding Cake Ideas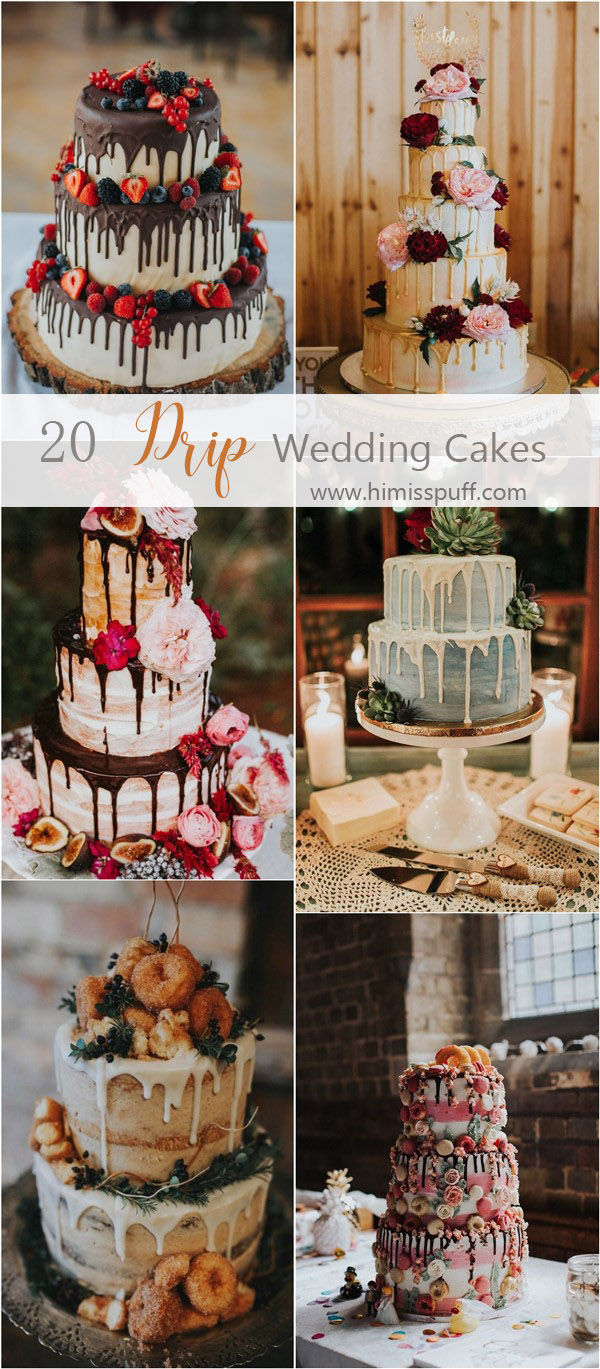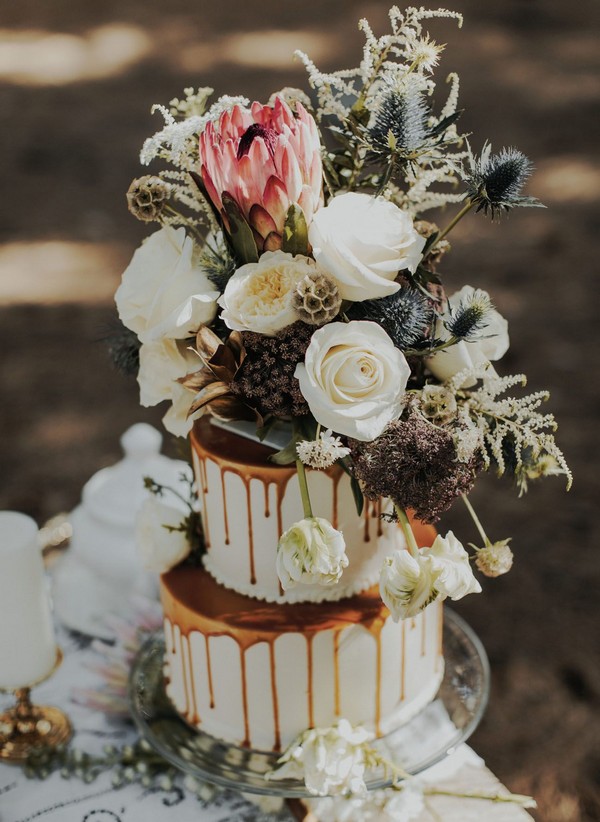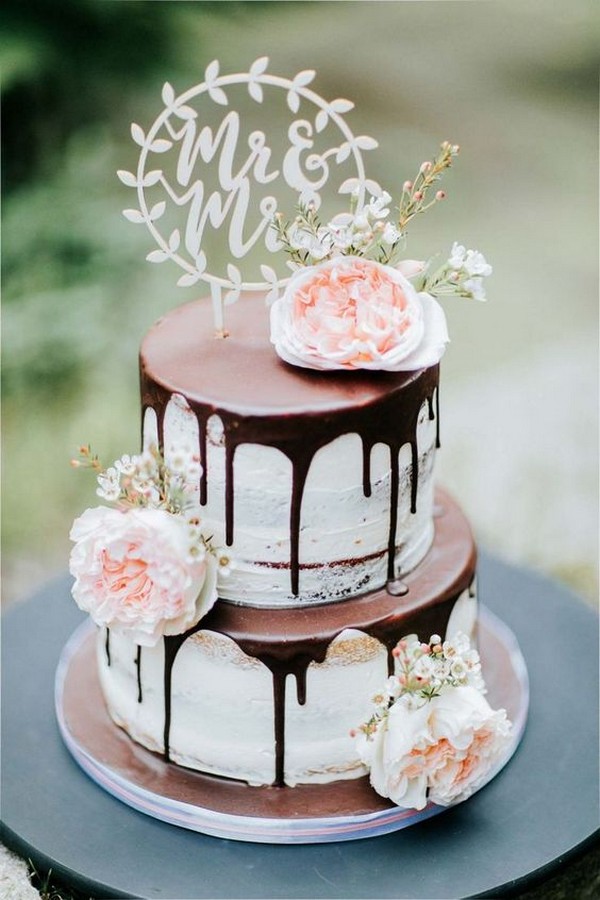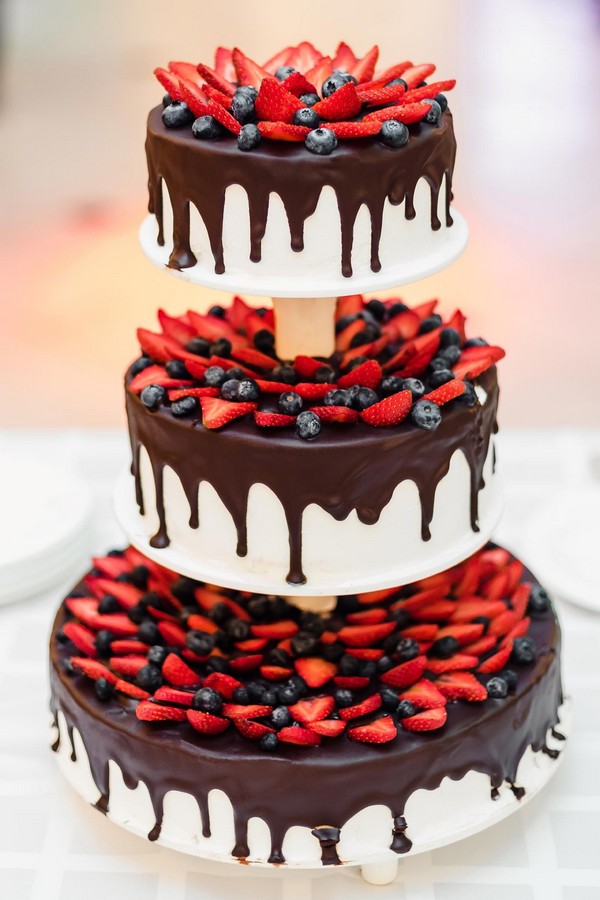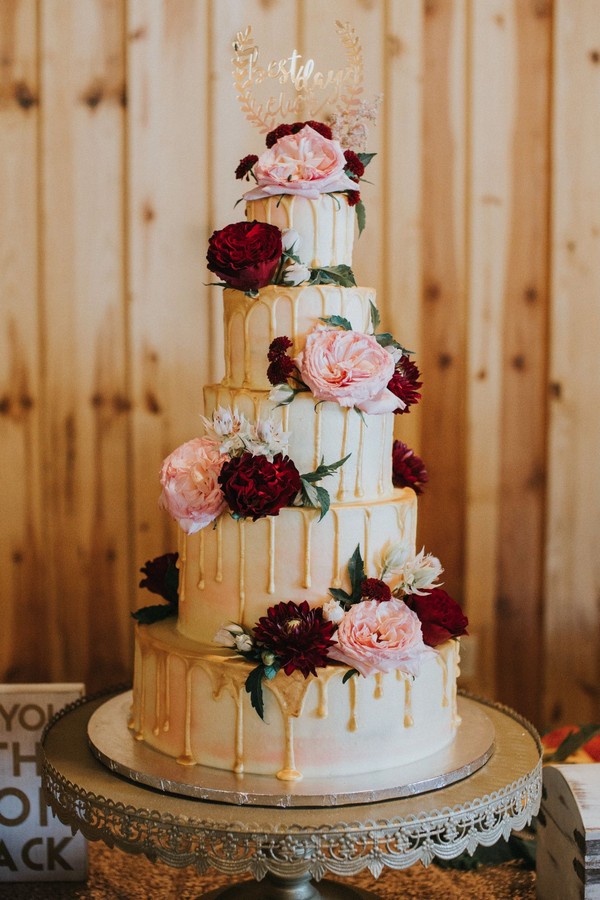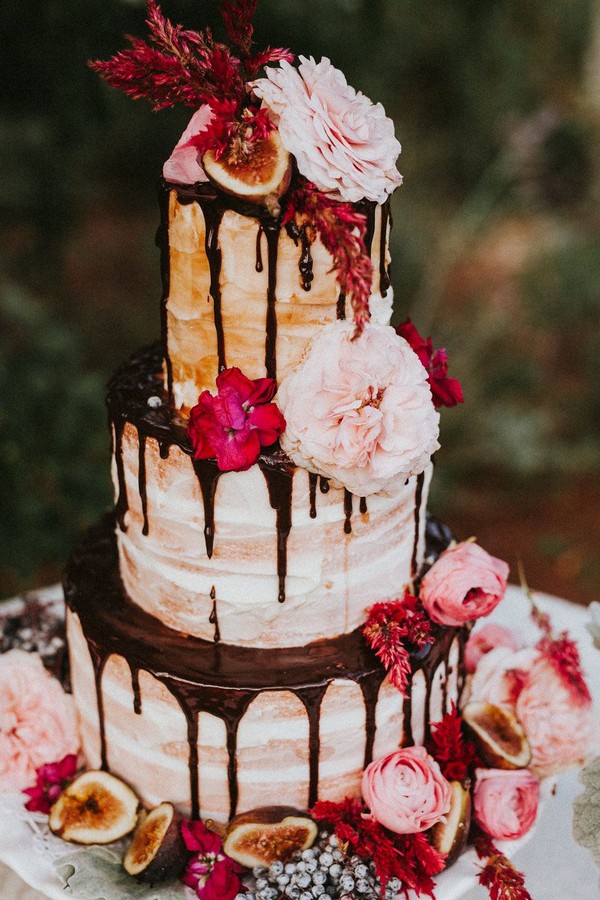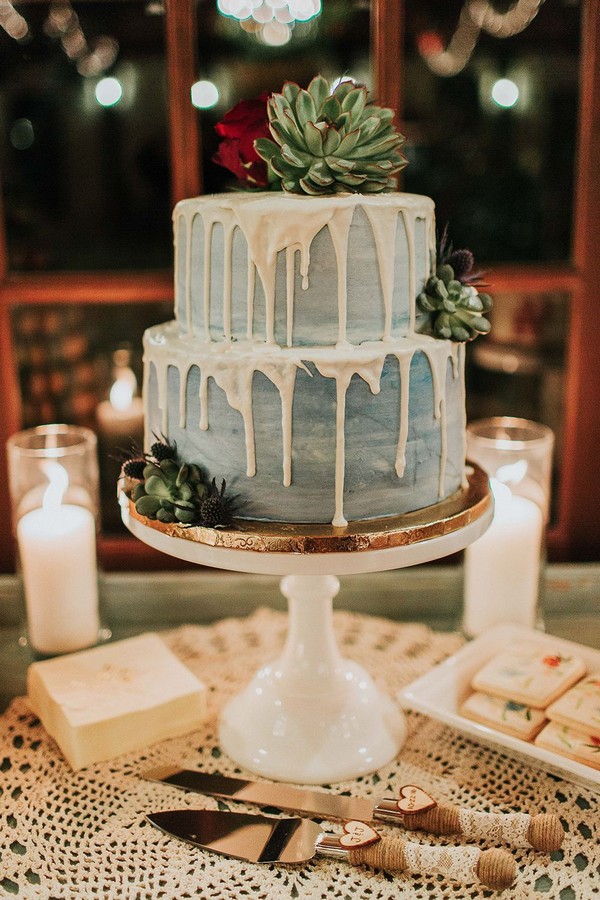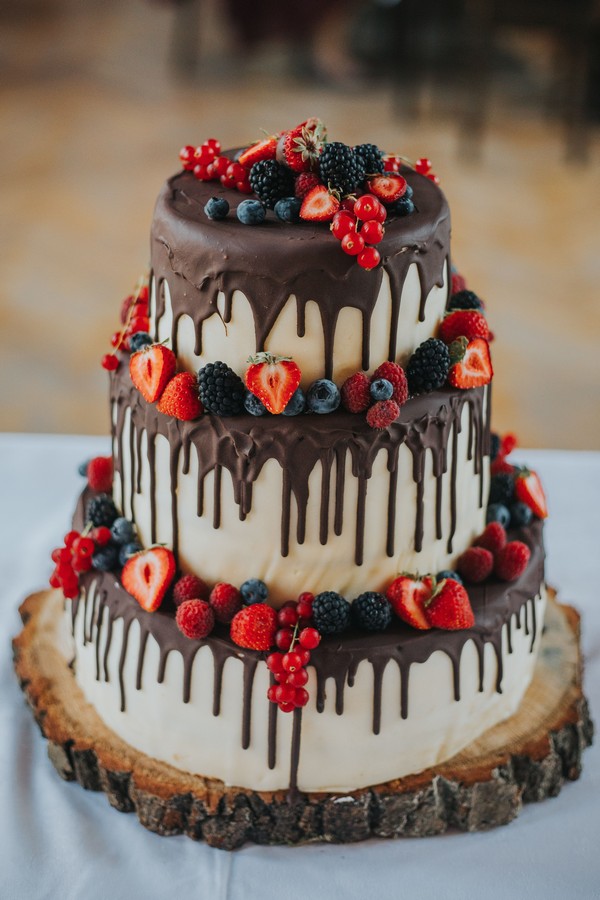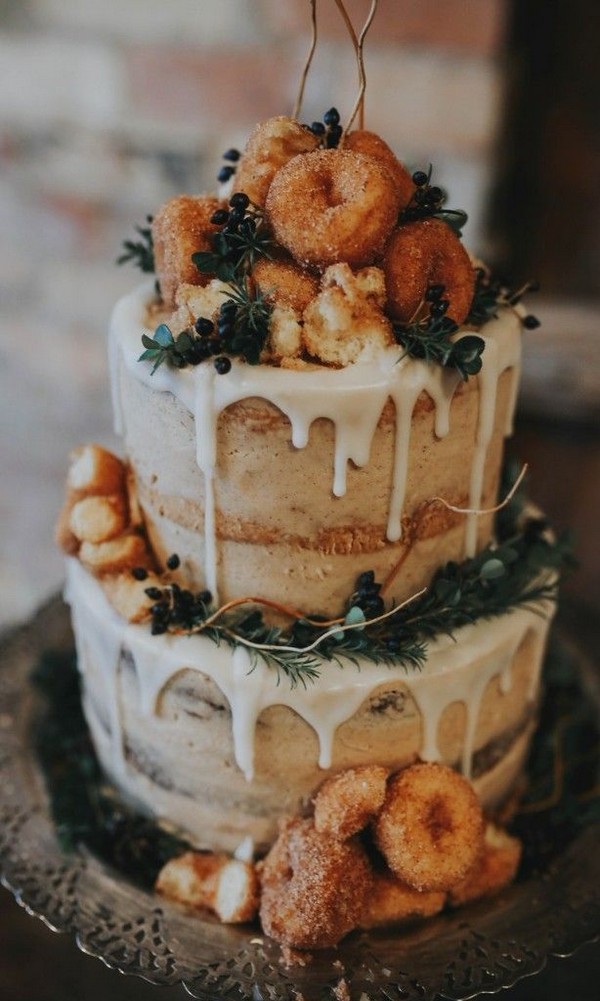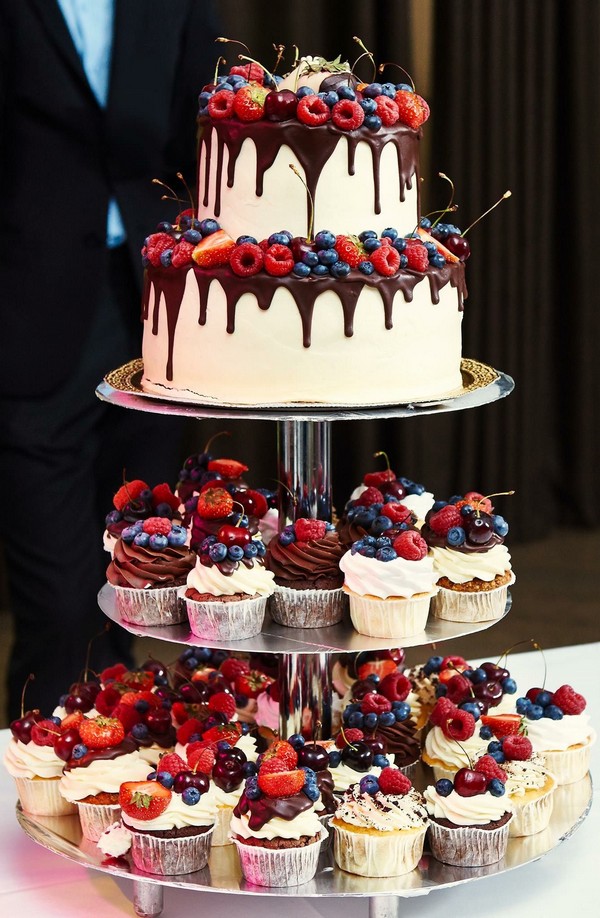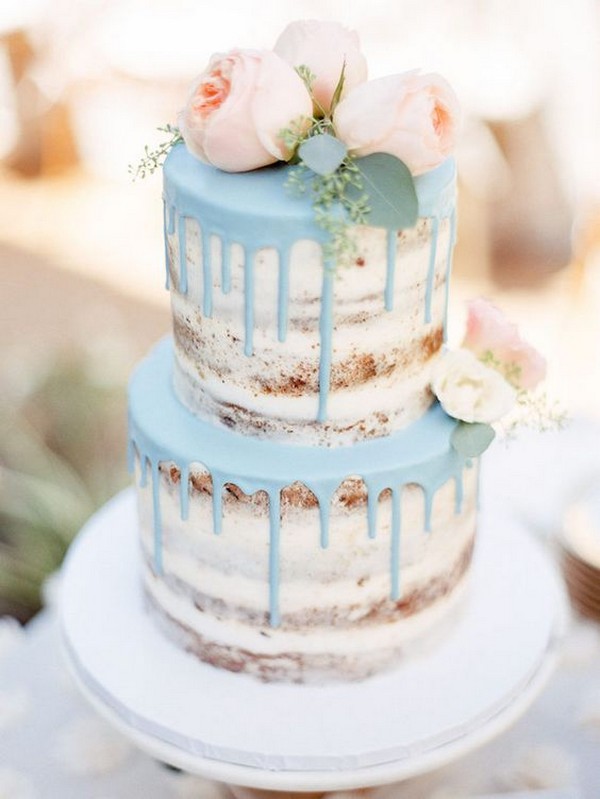 Source: brides / tide water and tulle / brides /rock my wedding / mod wedding /wedding chicks / hochzeitsportal24 / ruffled blog / hochzeitsportal24 / wedding chicks / huffington post / love my dress / wedding chicks / wedding chicks / aisle society / green wedding shoesCake Toppers & Stands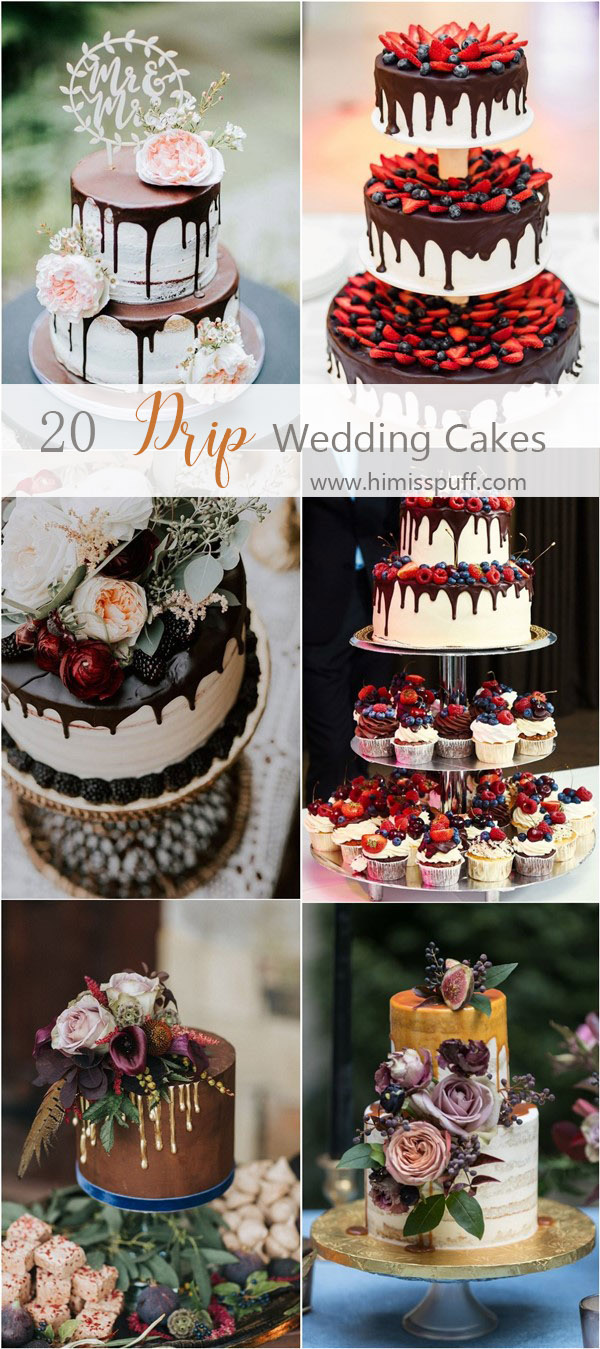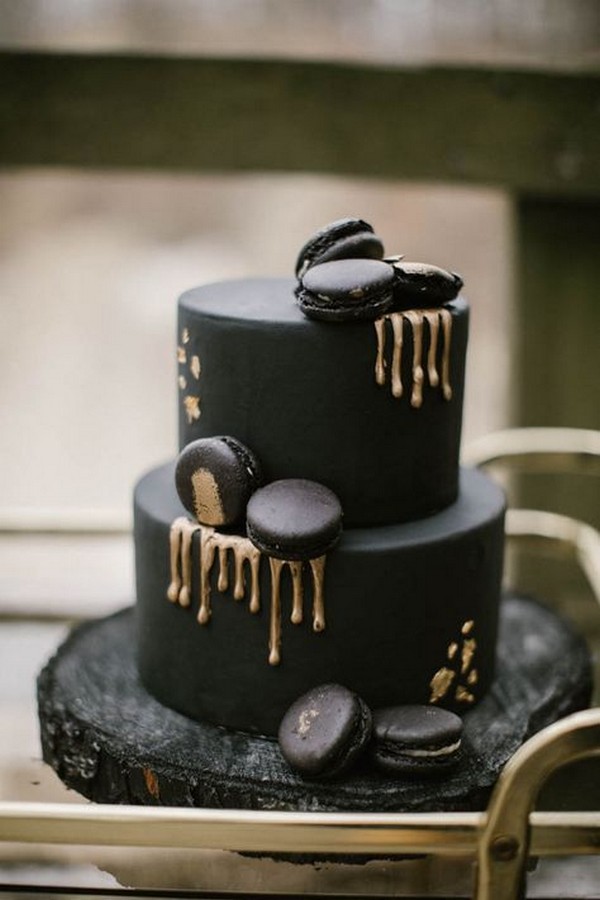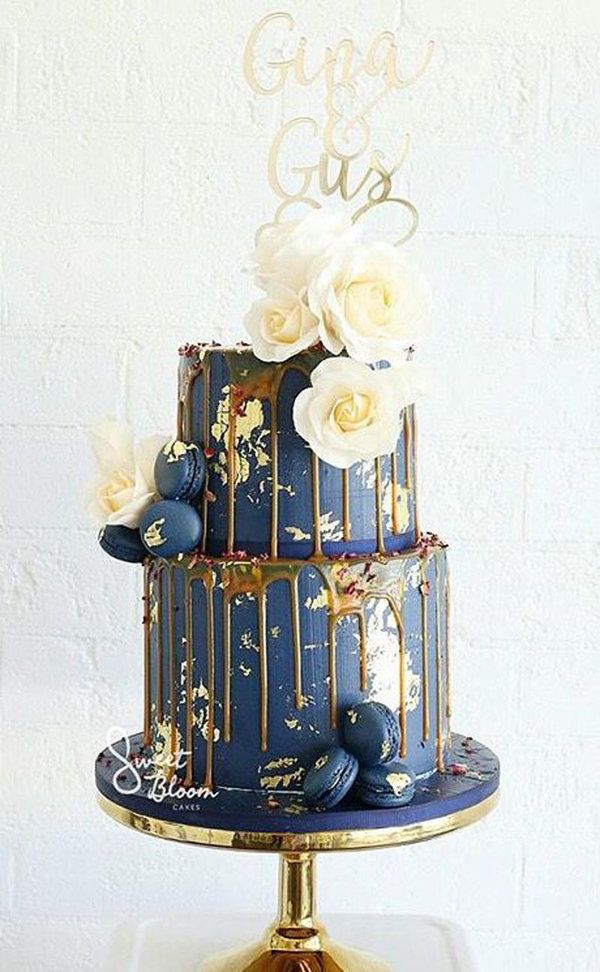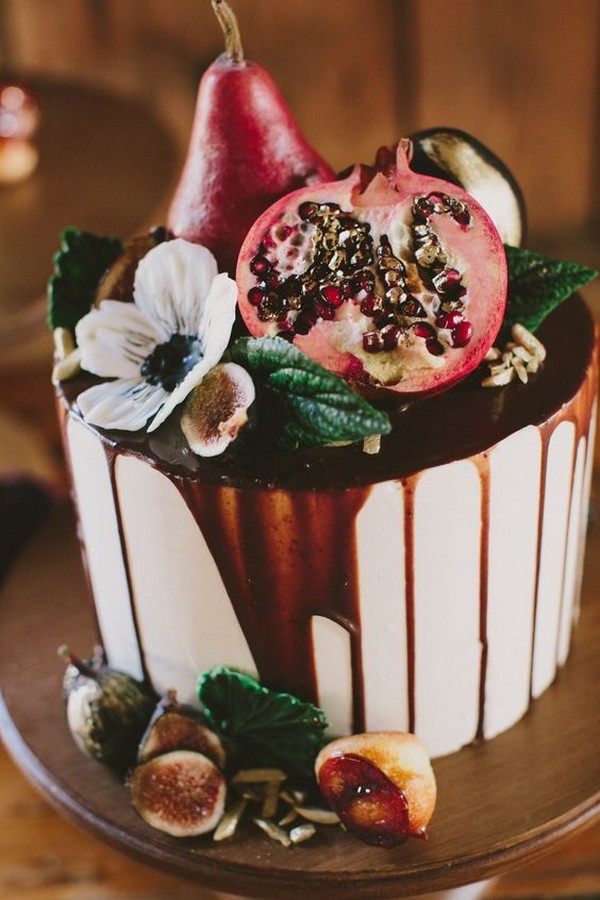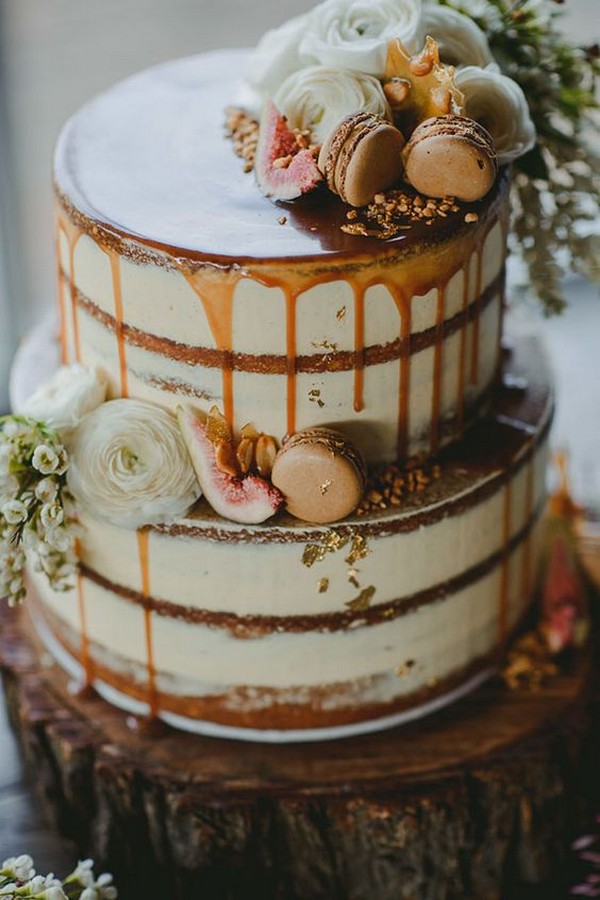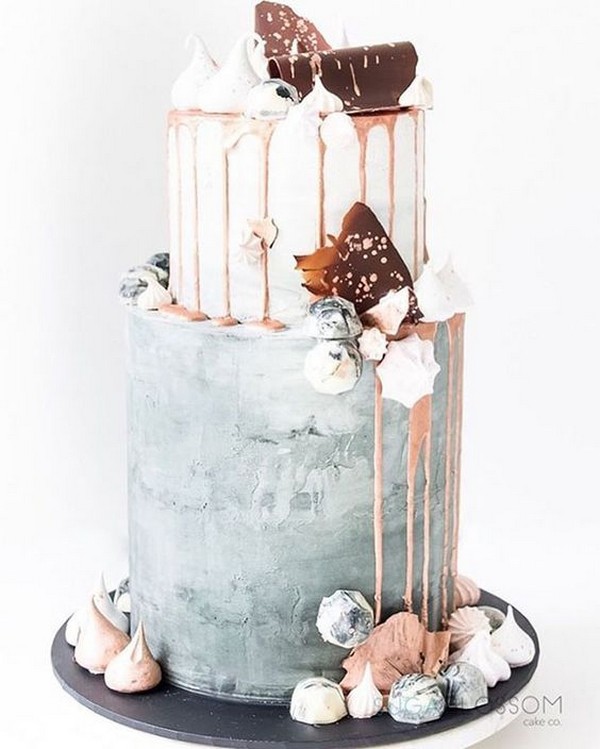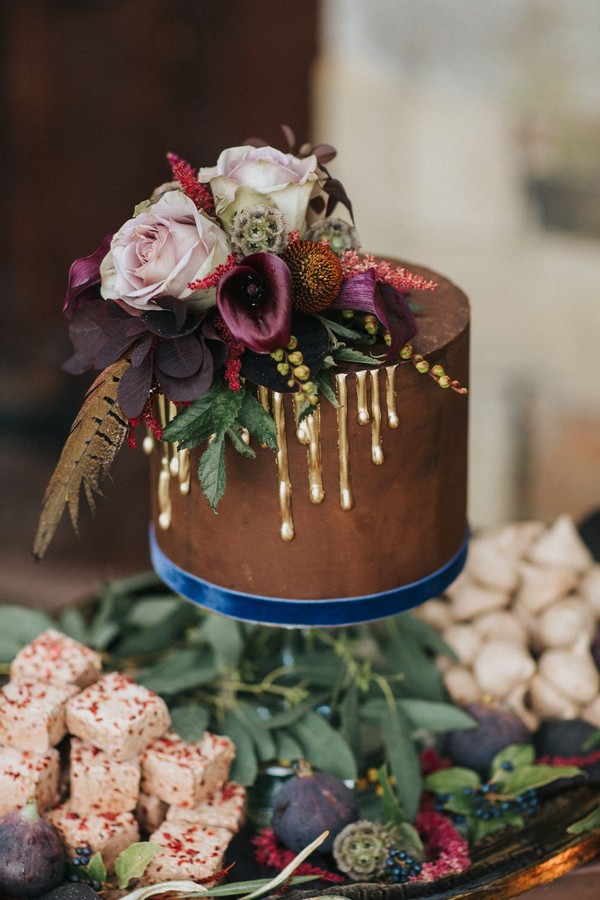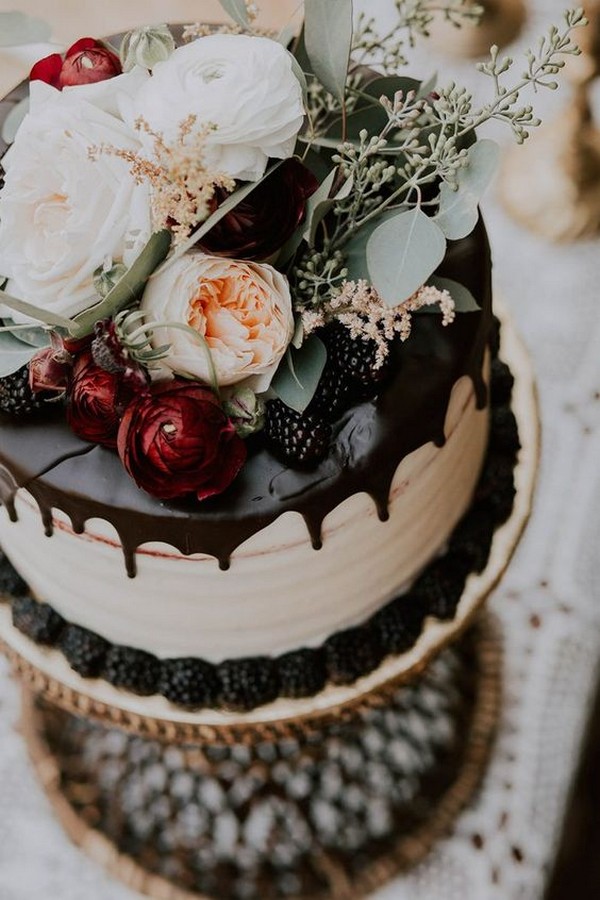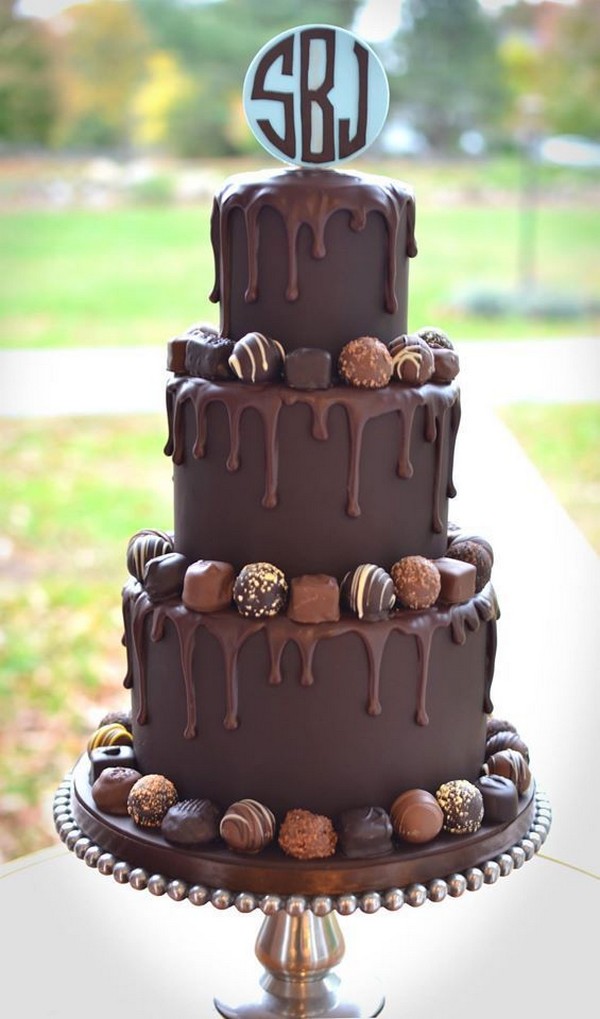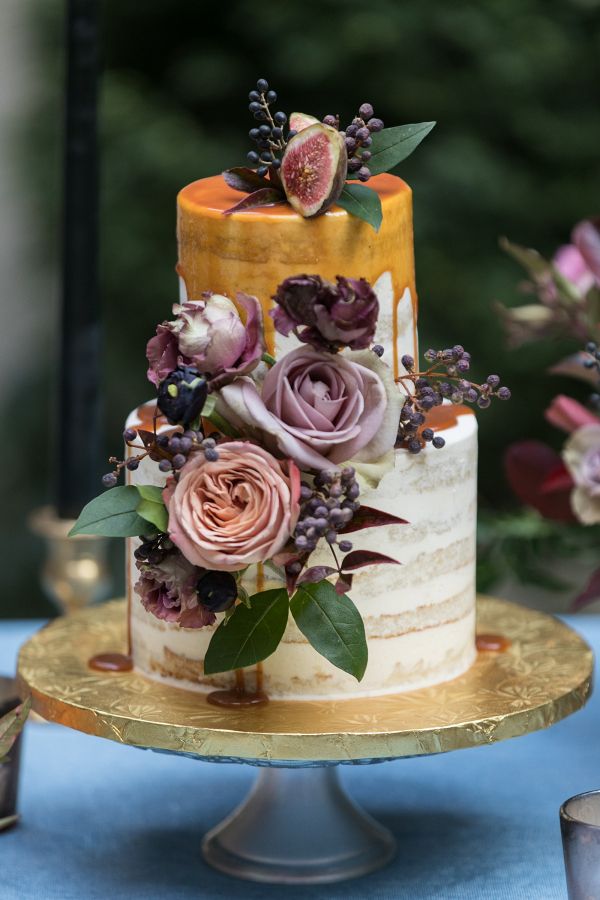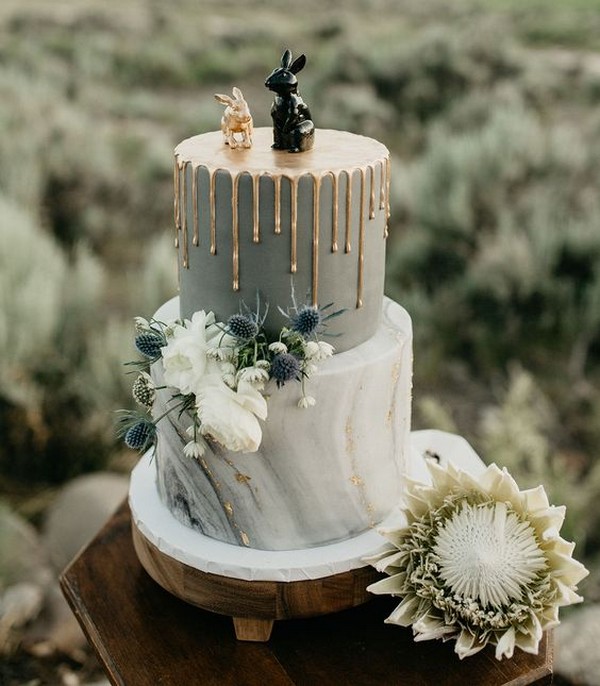 Cake Toppers & Stands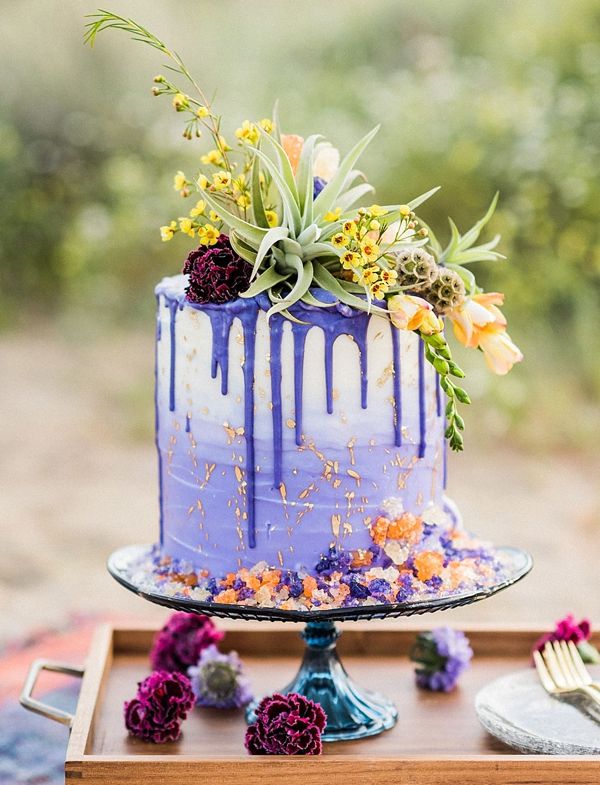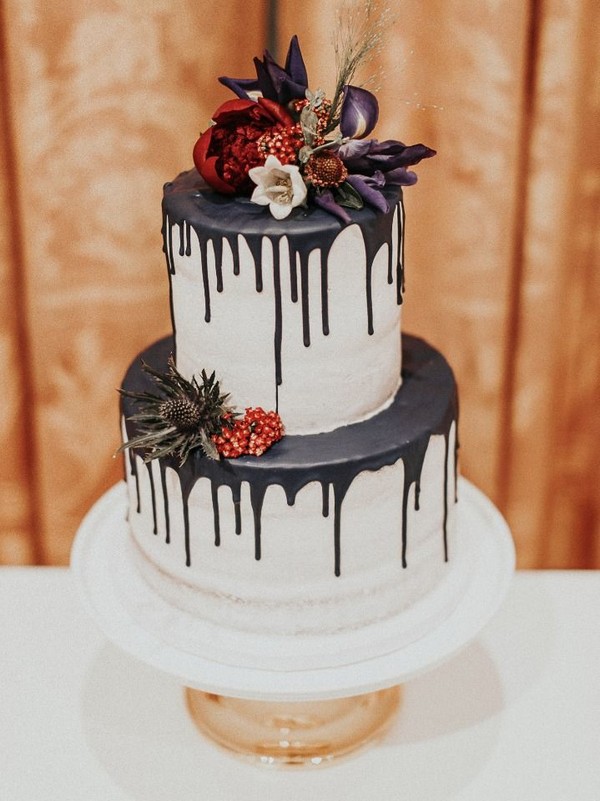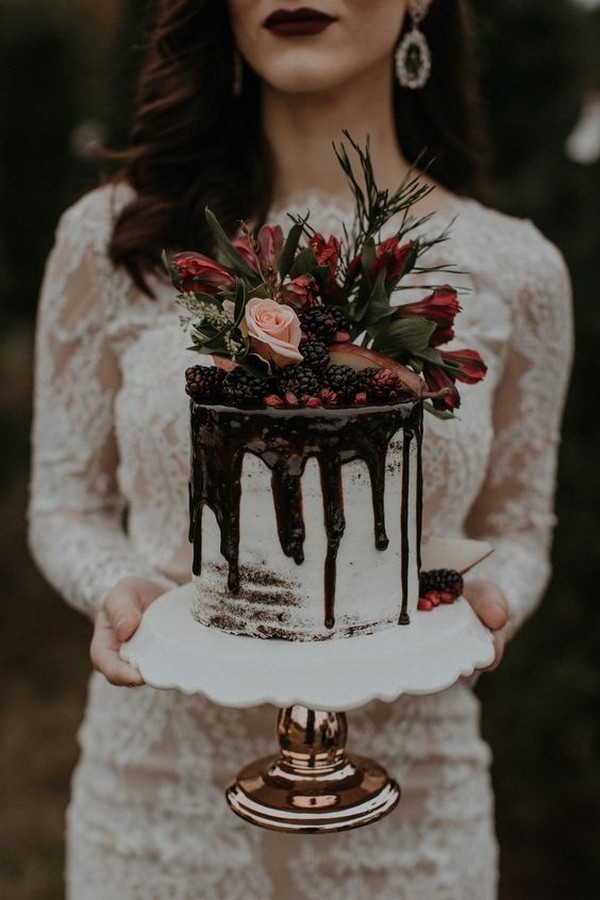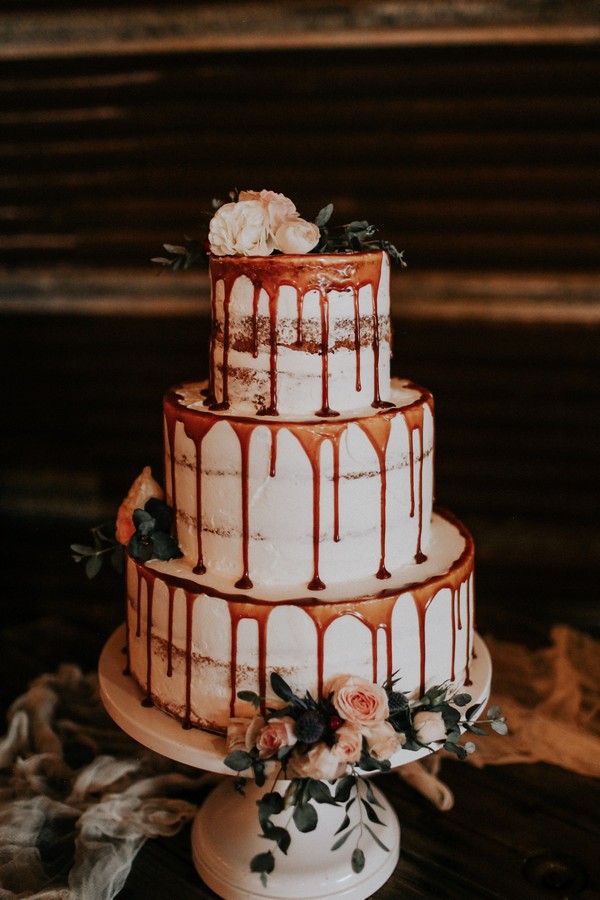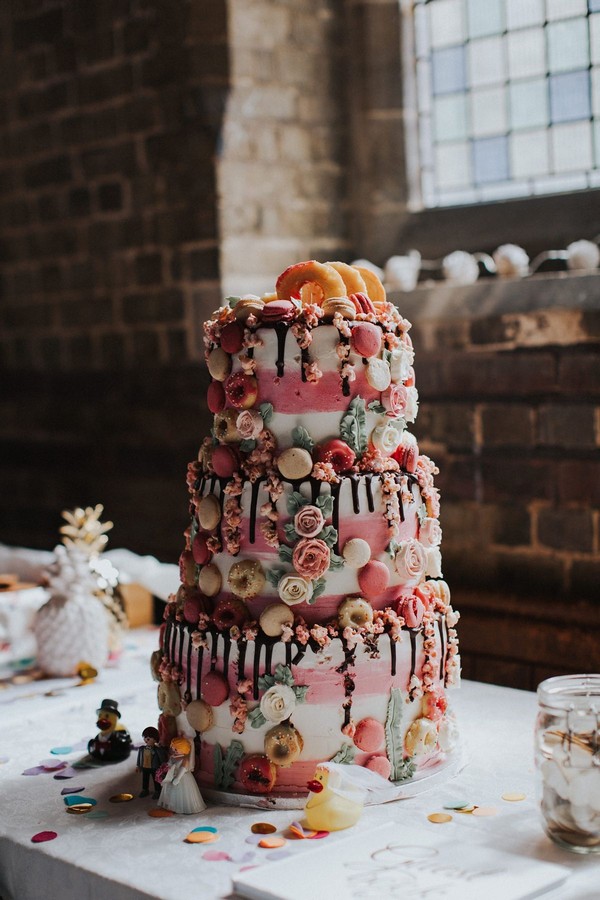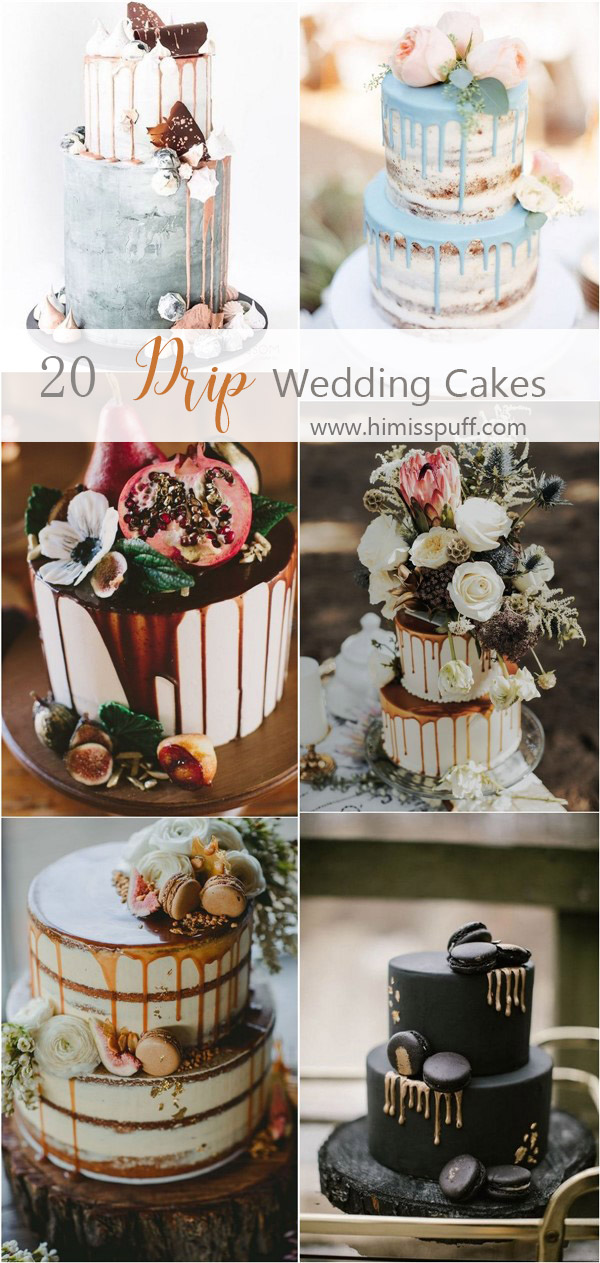 Cake Toppers & Stands