20 Fall Wedding Centerpieces to Inspire Your Big Day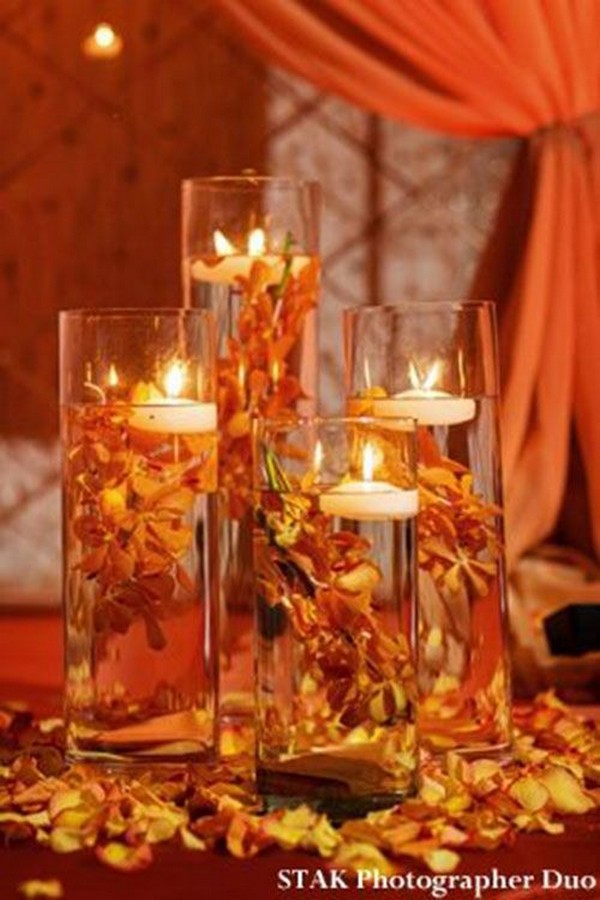 I'm a sucker for adorable and bold fall colors, that's why I love fall weddings so much! Fall décor is so cozy and inviting – orange, burgundy, chocolate and yellow. Wedding centerpiece is one of the most important parts of décor, so I've just rounded up some fall cuties for you! Fall flowers put in pumpkins are very traditional and look rustic and cool; add feathers for a boho touch or wheat spikes for a barn wedding. Add succulents – they are extremely trendy for any décor; fruit and veggies are adorable – wow, an edible centerpiece! Get inspired by awesome ideas below!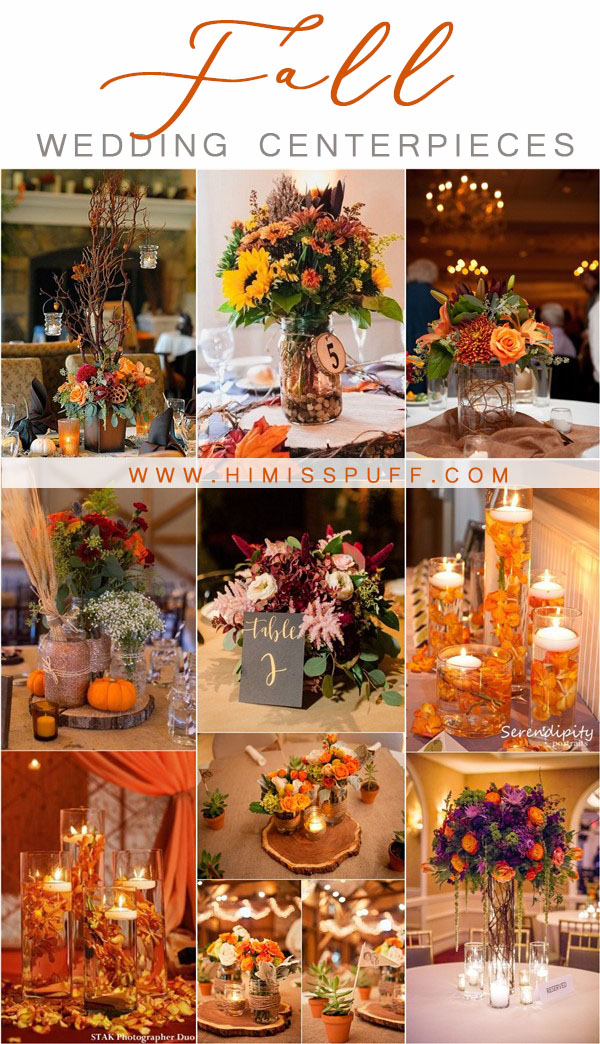 Floating Candle Centerpieces
This combination of a floating candle centerpiece and orange flowers is perfect for fall wedding that is looking for a bit of elegance and romance.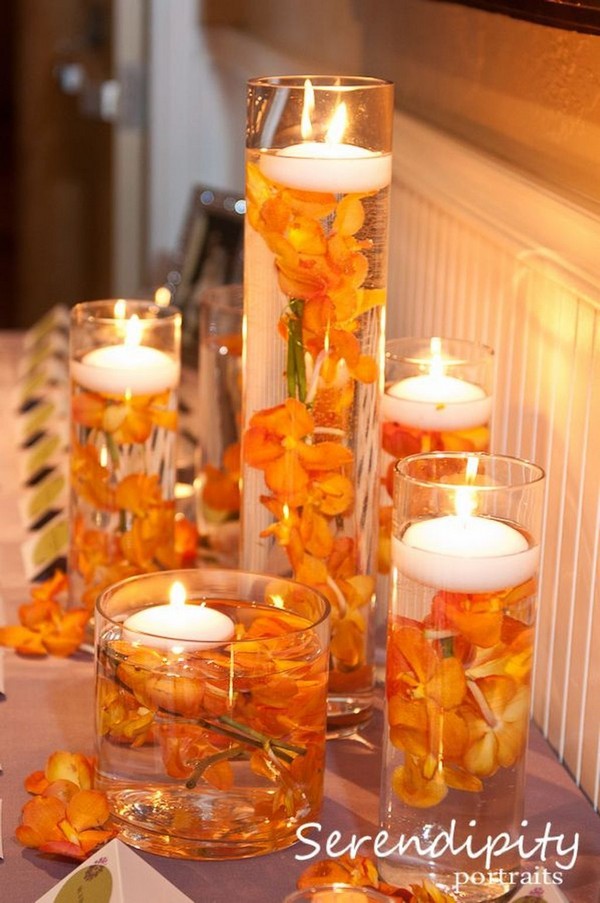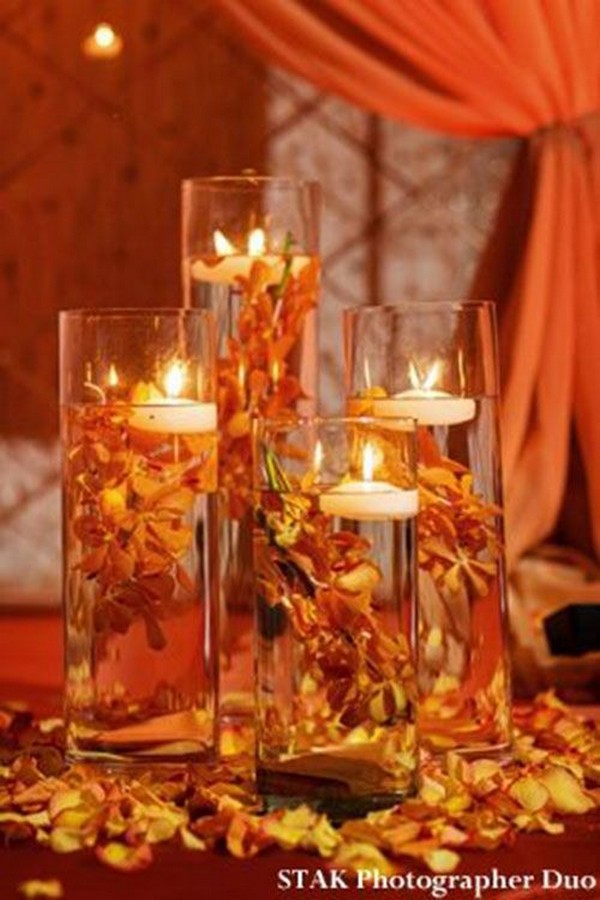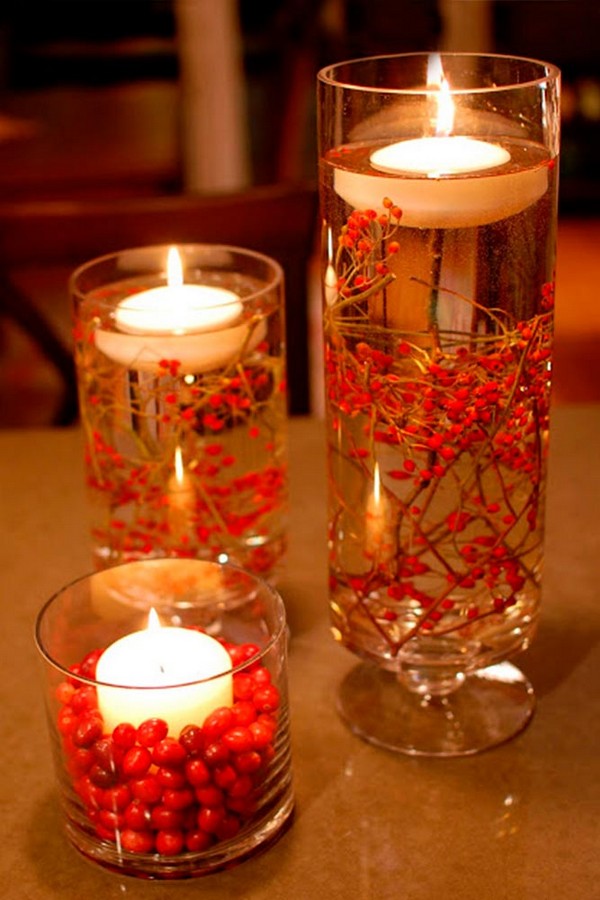 Fall Sunflowers Centerpieces
This centerpiece is simple, but still has an impact. Additionally, all you need are fresh fall sunflowers and a vase. You can layer your pumpkins in a similar manner—we recommend using a small burlap steamer to hold them.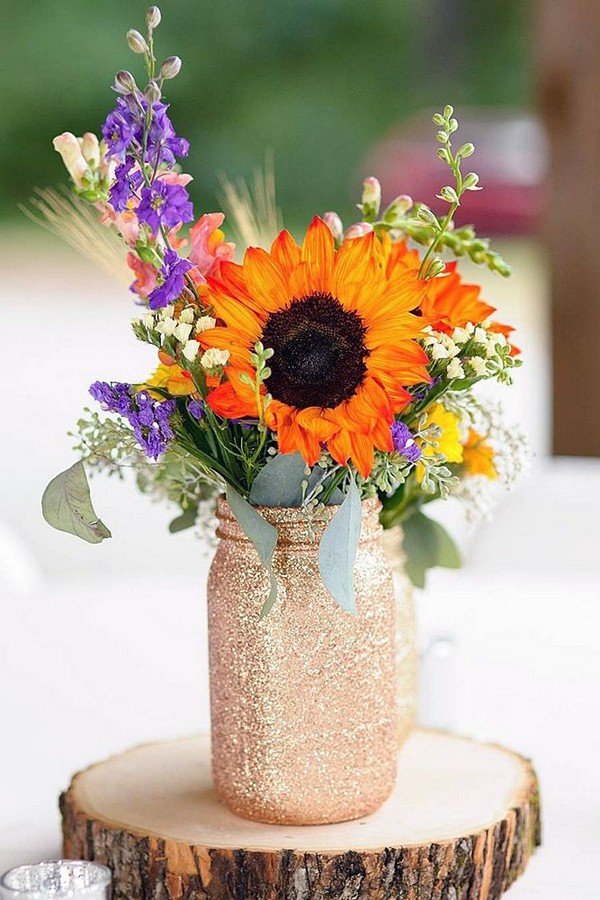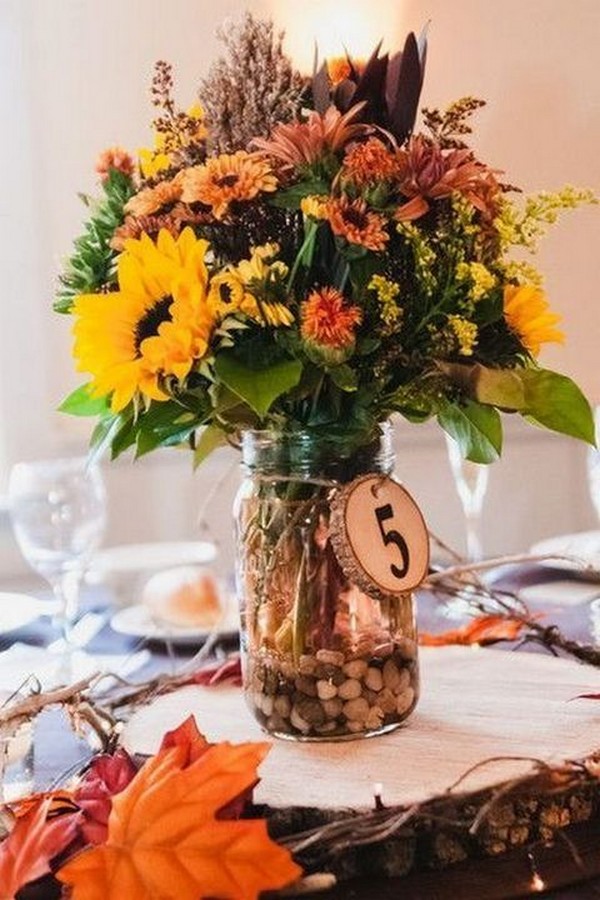 Pumpkin Wedding Centerpieces
Pumpkin wedding centerpieces can be a great way to get some autumnal flair into your big day. Just by adding pumpkins and leaves to your floral arrangements, you're introducing a few pumpkin-themed elements into your wedding without meaning to. Pumpkin centerpieces can easily look rustic, with pies and mugs sitting on a dirt or wood serving tray. Simply adding a few pumpkins and leaves around the centerpiece can really bring out the whole fall feel.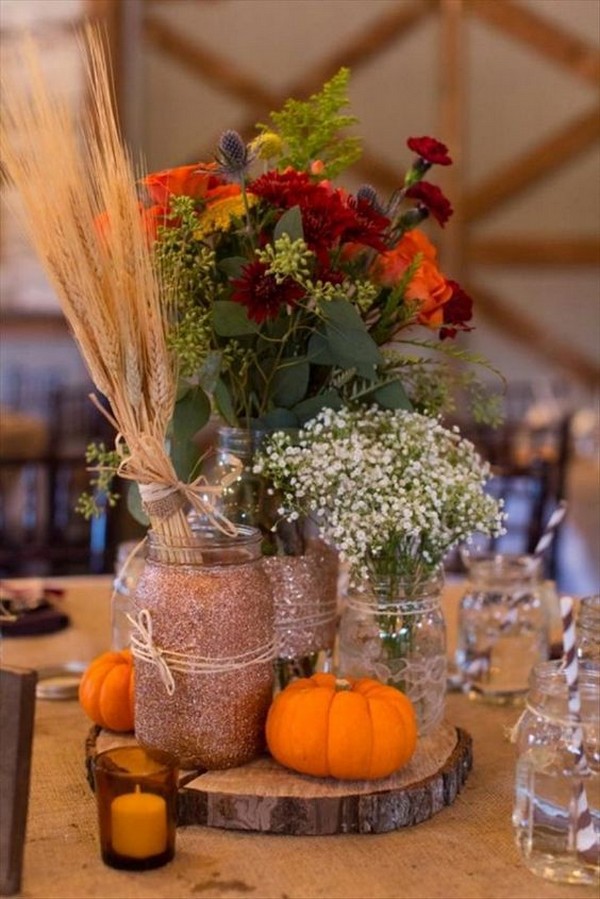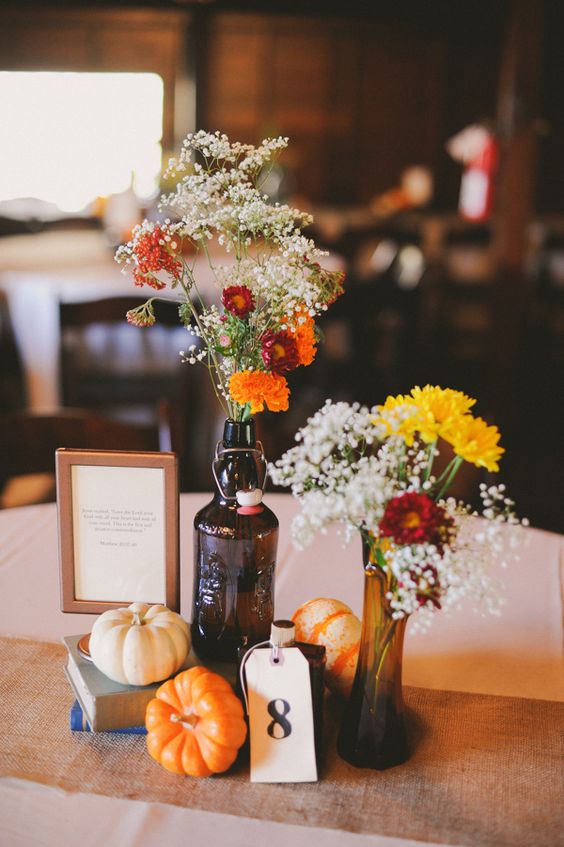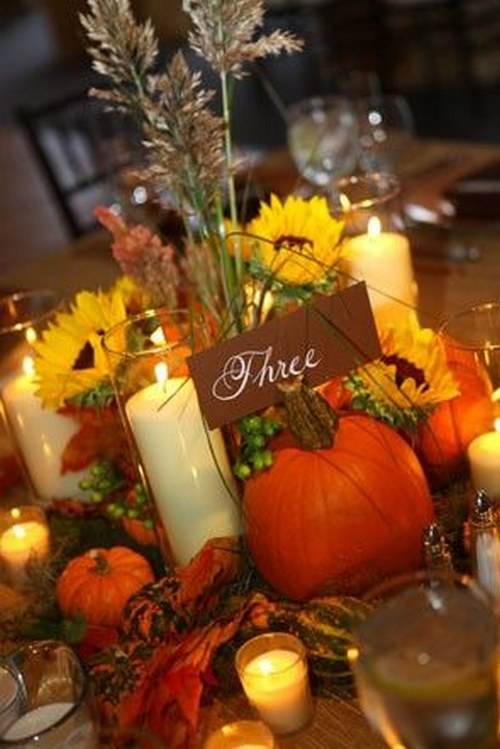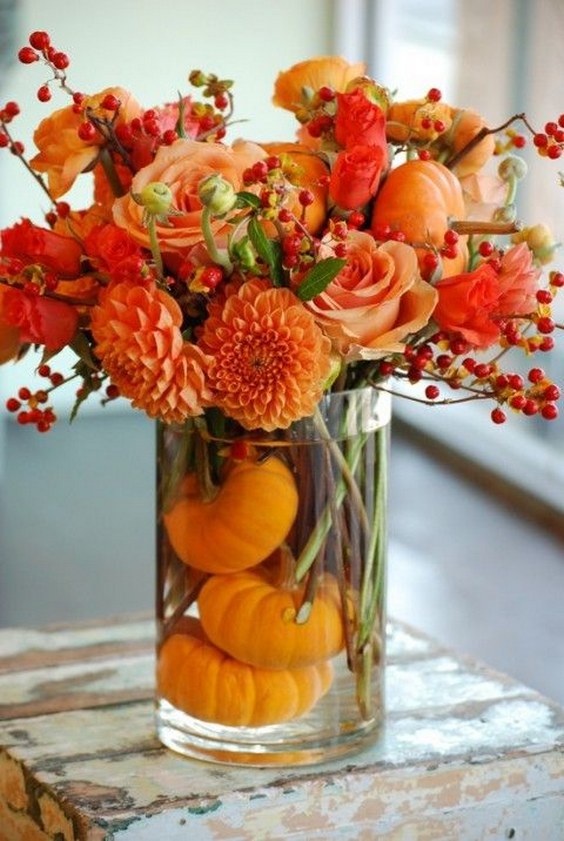 Apple Wedding Centerpieces
The stunning flower arrangements seen are inspired by the season's bountiful crops. That's what inspired these apple-shaped arrangements, with their cozy and warm tones and quick-to-set-up flocking.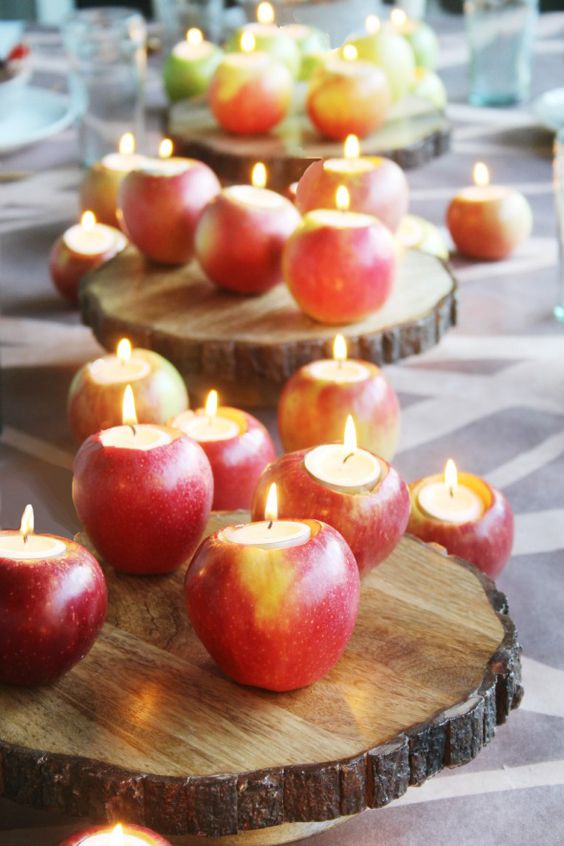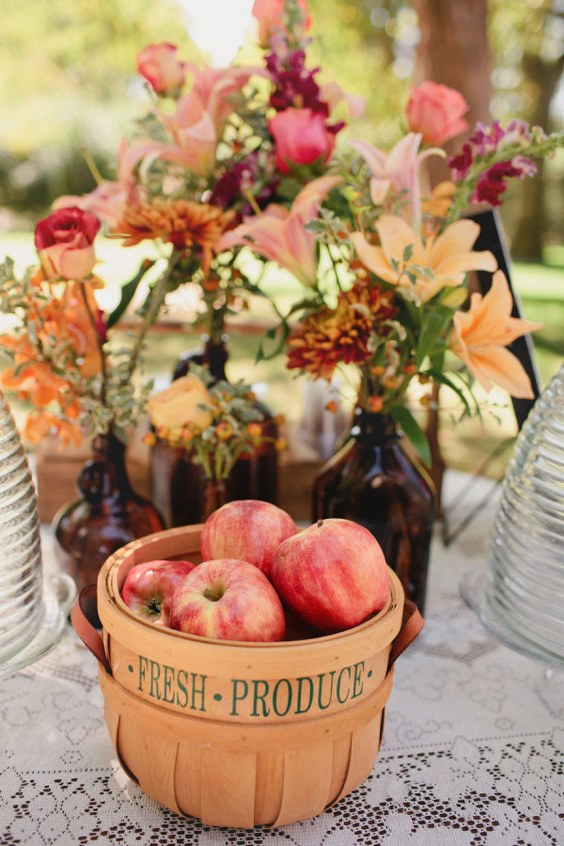 Tree Branch Wedding Centerpieces
These centerpieces are a great way to give a little bit of nature to your wedding reception. Simply choose edible leaves, twist them around the tree branch, and prop it up between votives. Now you have a beautiful, natural centerpiece that is also easy to make for your guests.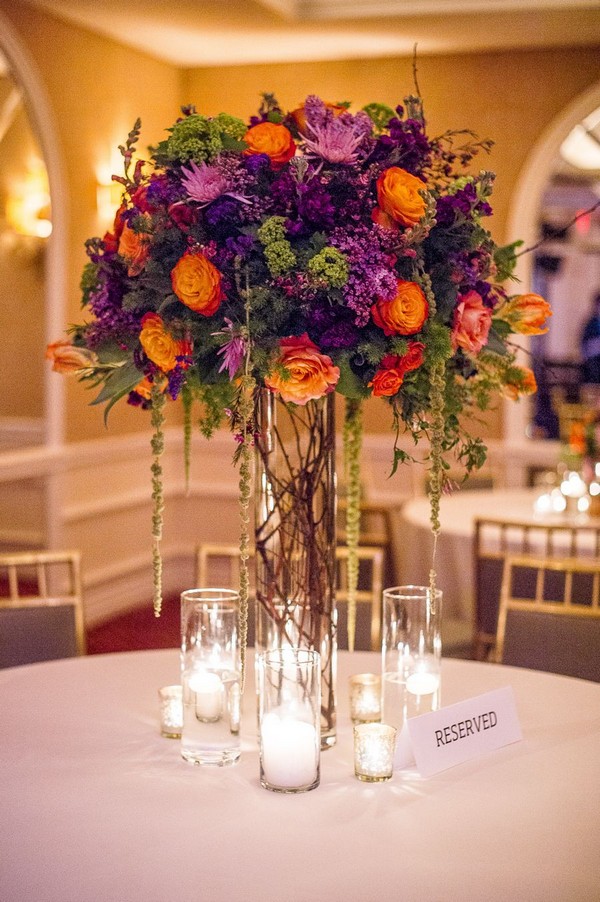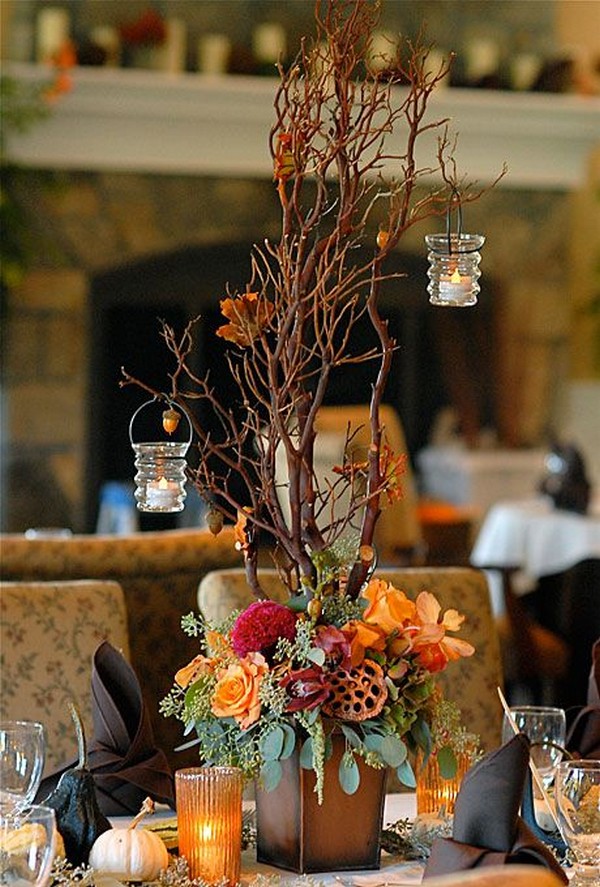 Pine cones Wedding Centerpiece
Pine cones act as a natural focal point for a centerpiece. This is easily done by placing a jar, bowl, or vase directly on the pine cone and a single flower, tucked behind the head, surrounded by greenery. The single flower used as the centerpiece can be anything from a wildflower with a long stem to a boquet of flowers. You can also create a pine cone centerpiece by simply sticking pine cones into a jar or vase and then scattering flowers over everything.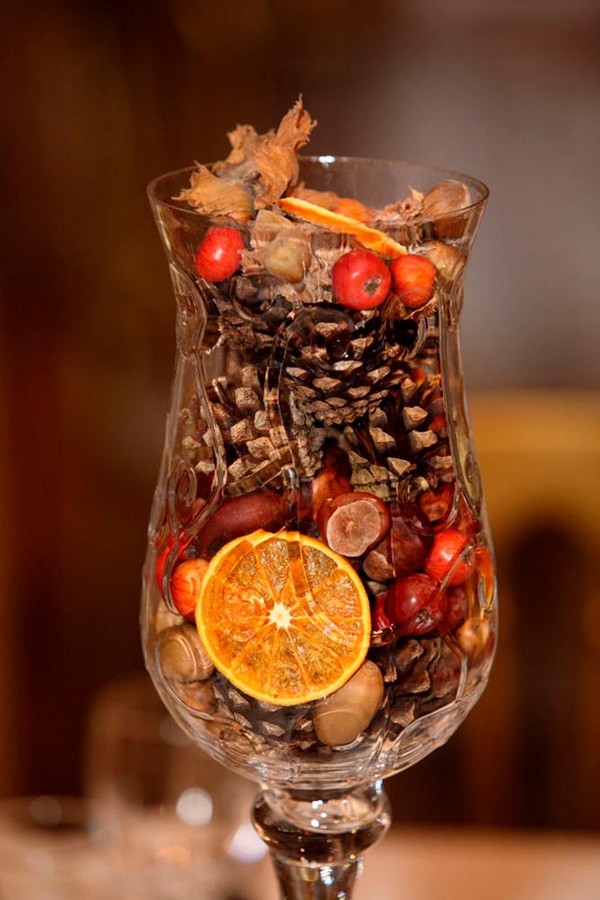 Orange Roses Wedding Centerpieces
These Weddings in the Fall will be a splash of fall colors for your reception. The orange stands out on the green grass and brings in a festive feel. The orange and green wedding theme is perfect for autumn wedding celebrations.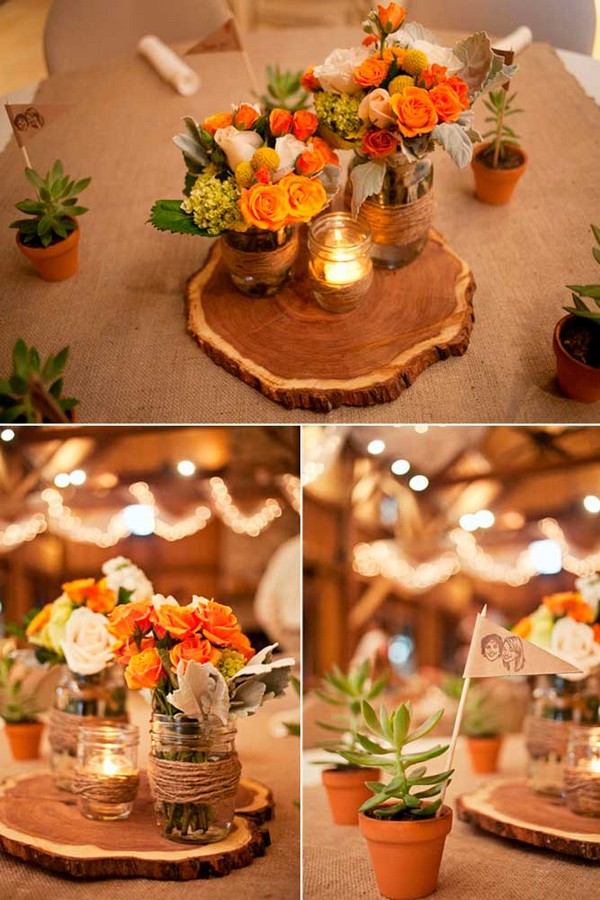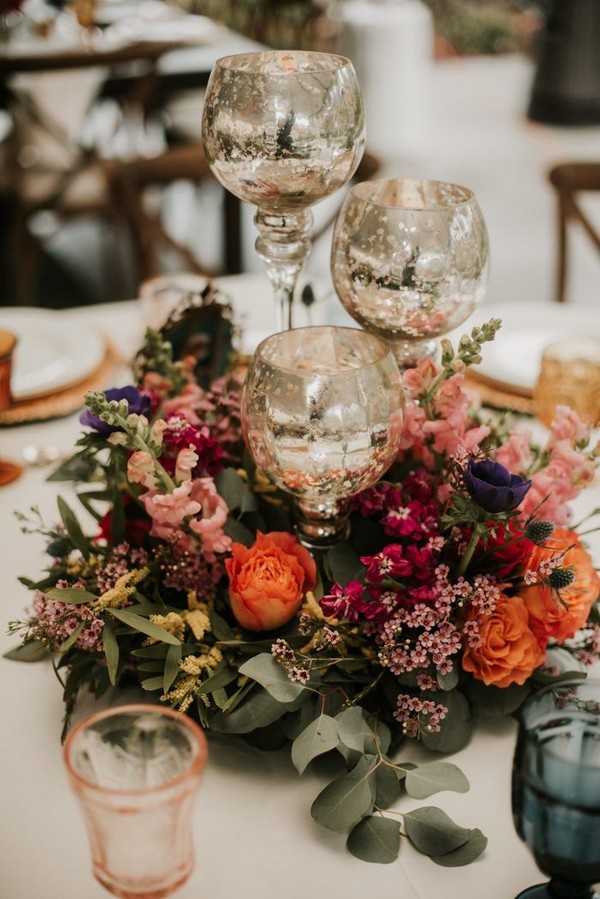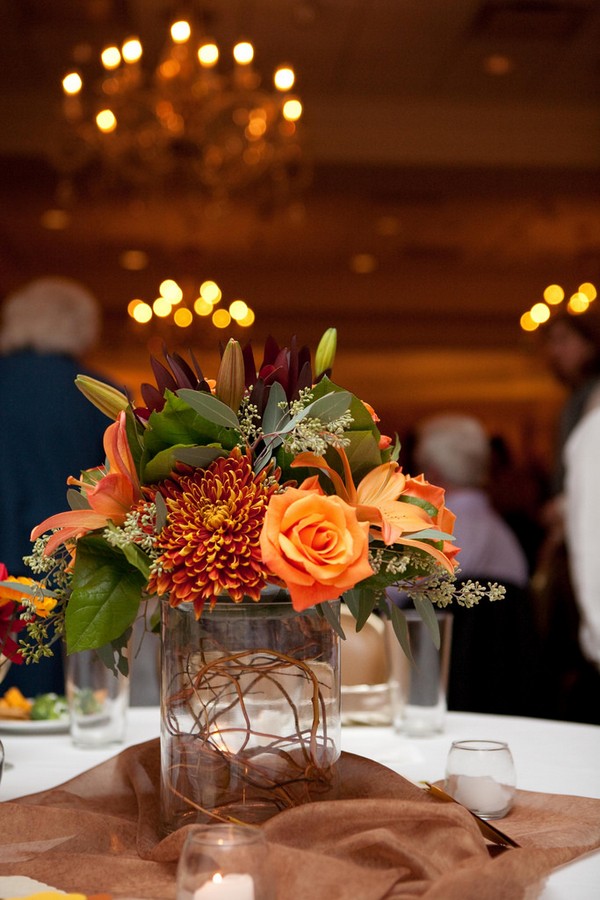 Terracotta Wedding Centerpieces
One of the best ways to get a warm and earthy look for your wedding is by using terracotta. Packages that include everything you need to create a centerpiece are also easy to come by. Make sure you have plenty of fresh flowers and get creative by mixing and matching colors. Brown, red, and gold can be a great match for the terracotta.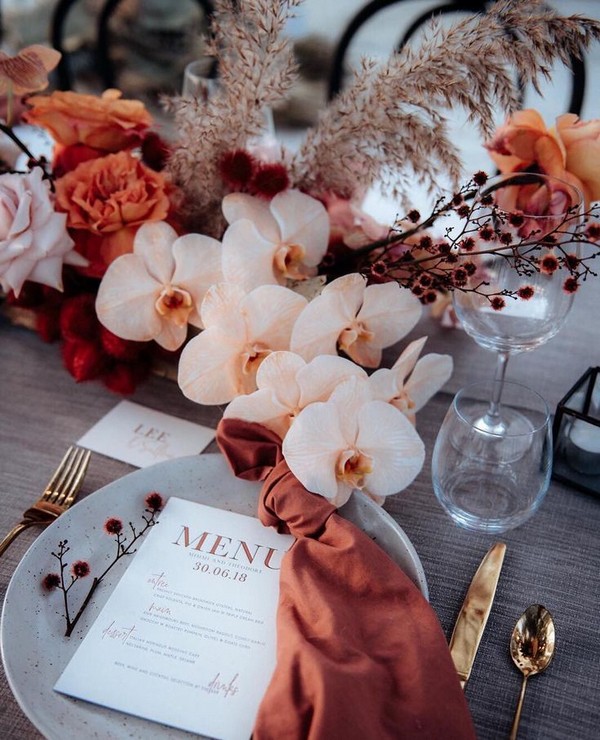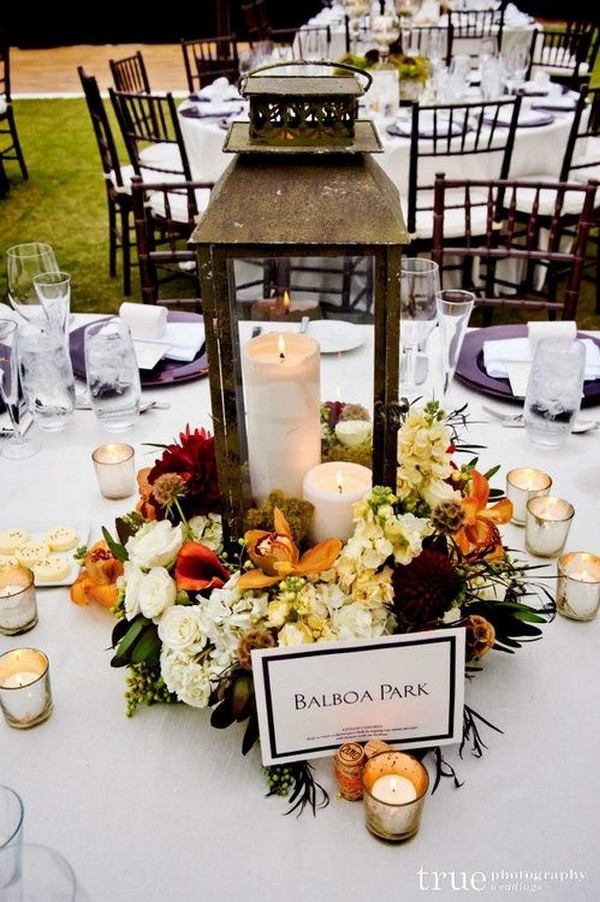 Burgundy Wedding Centerpieces
These beautiful burgundy and gold wedding centerpieces are perfect for a Fall wedding. The colors of the burgundy and gold can bring in the spirit of Fall while adding drama to your centerpieces. These DIY centerpieces are easy to make with the addition of beautiful candelabras, gold vases, and the addition of these wonderful olives or grapes. The final effect will be a dramatic and beautiful centerpiece for your big Fall wedding.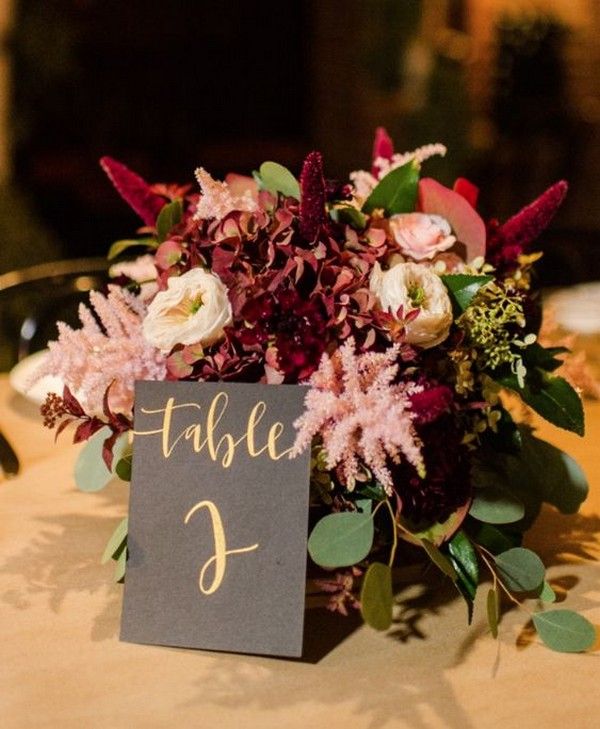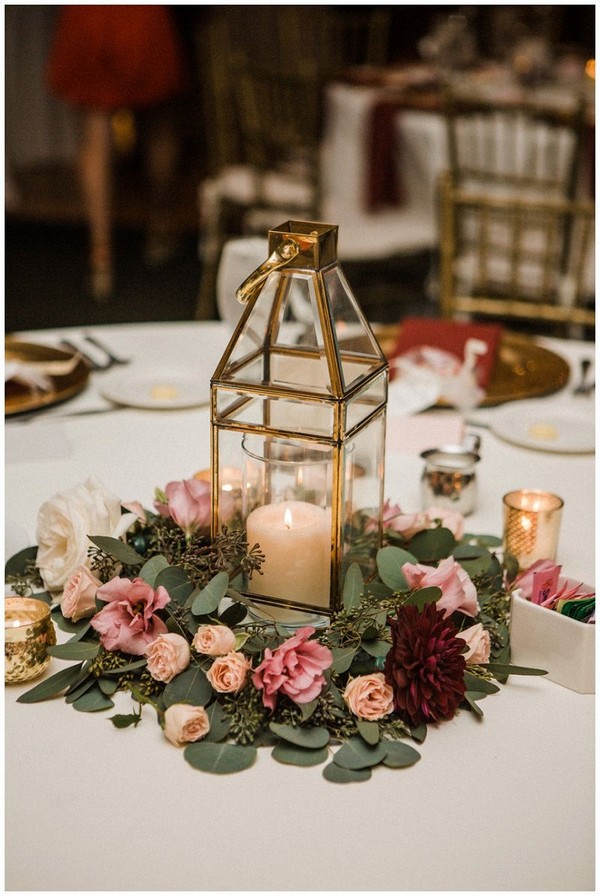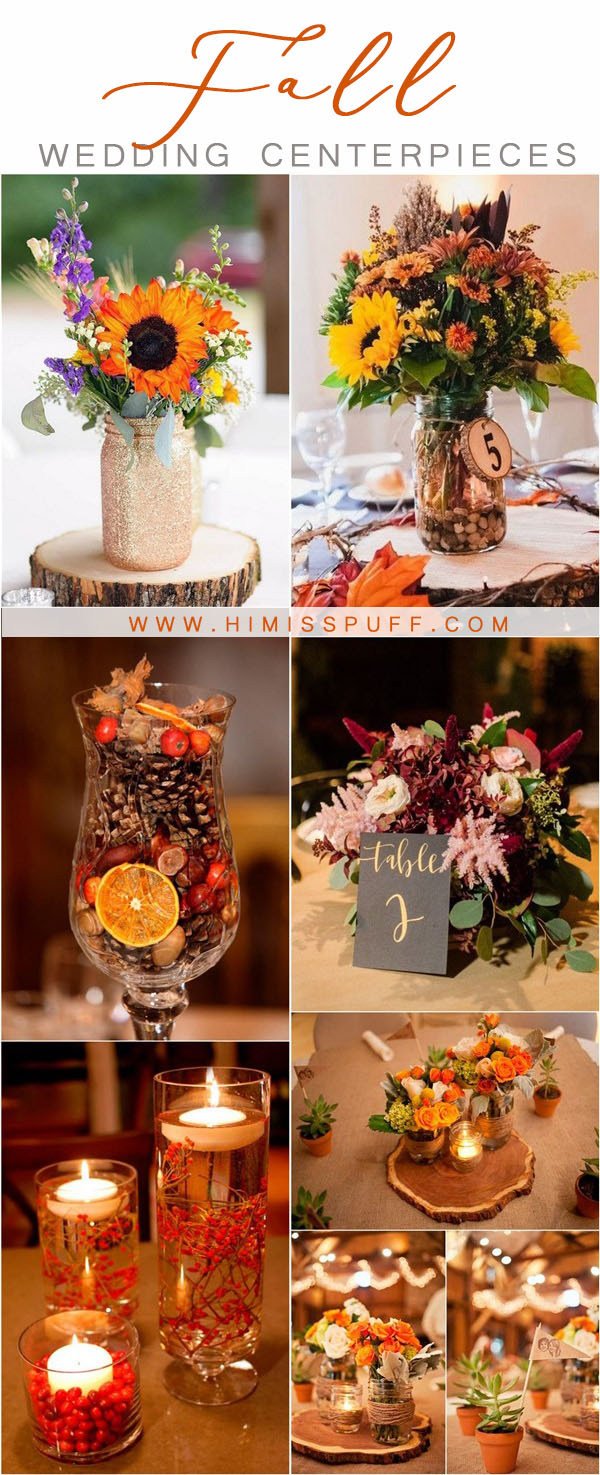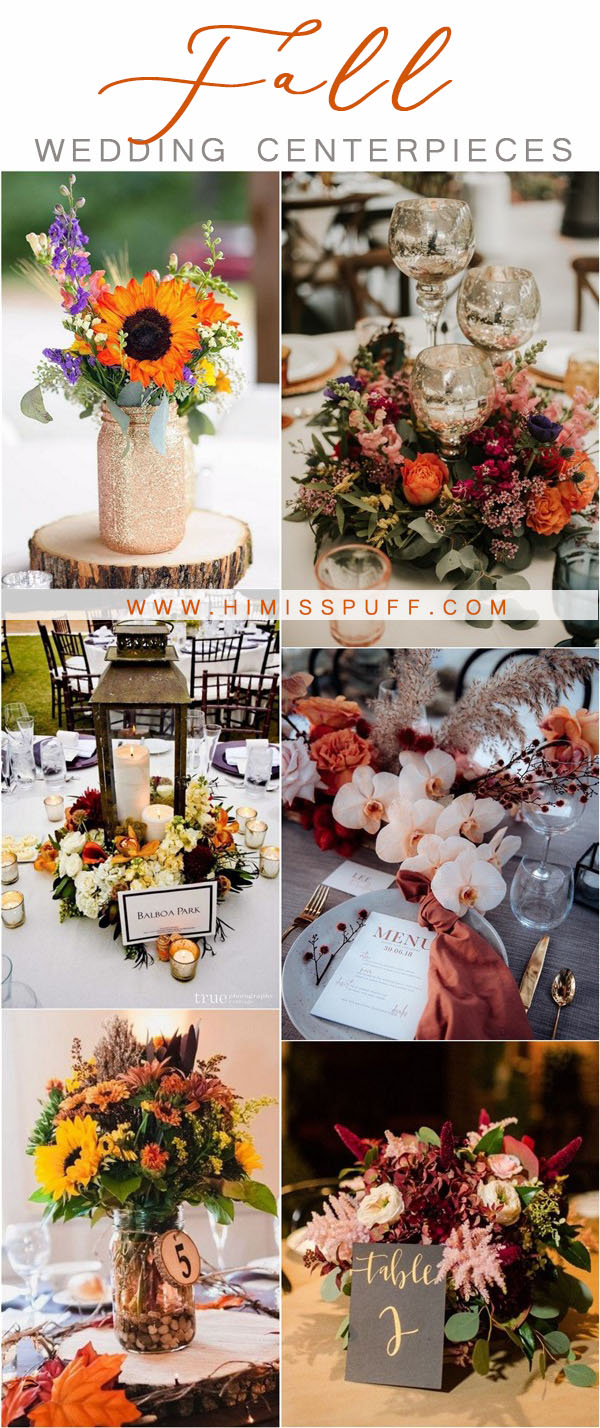 The end of summer is in sight, and it's time to start thinking about what fall wedding centerpieces will look like. If you're in need of some inspiration, we've got 20 ideas for you! From fall foliage to fall colors, these gorgeous displays will help get your creative juices flowing. And if you're still not sure what kind of decorations will work best for your big day, our team is here to help – just reach out! We can provide expert advice on how best to incorporate these elements into your wedding day decor so that it feels both unique and timeless.