65 Amazing Fall Pumpkin Wedding Ideas 2023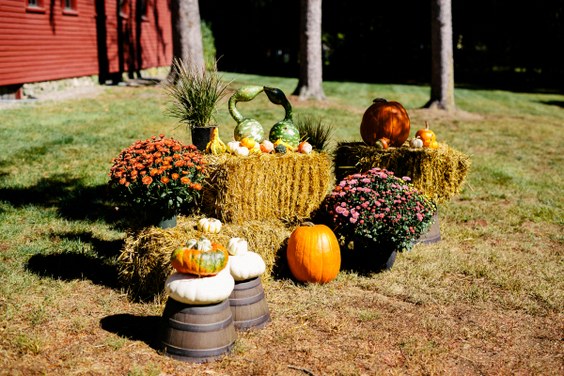 If you're having a fall wedding, then you're probably on the hunt for creative ways to incorporate some autumn-inspired elements into your celebration. Start from table decor: big pumpkins can act as awesome vases, and small ones can be just placed on the table for a pretty look. Little pumpkins can be turned into place card holders or act as guest favors. Your wedding aisle will look cozy if you place pumpkins there; pumpkins and hay can be taken for a wedding backdrop if you have a barn or just rustic affair. To get you inspired, we've rounded up some of our favorite ways to incorporate these decorative gourds into your fall celebration.
Pumpkin Wedding Centerpieces
If you are planning a fall pumpkin wedding then you should have a pumpkin centerpiece. What about a hanging pumpkin centerpiece? What about a DIY pumpkin pumpkin centerpiece? Pumpkin wedding centerpieces can be very creative and work great for any outdoor fall wedding or indoor wedding, or even a daytime wedding. Find these amazing fall pumpkin wedding ideas that will make your event fully-customized to your guests.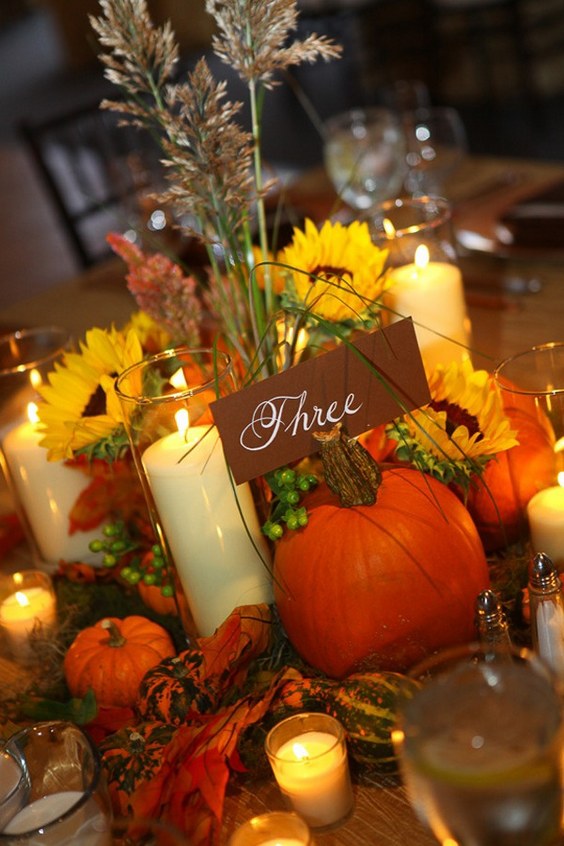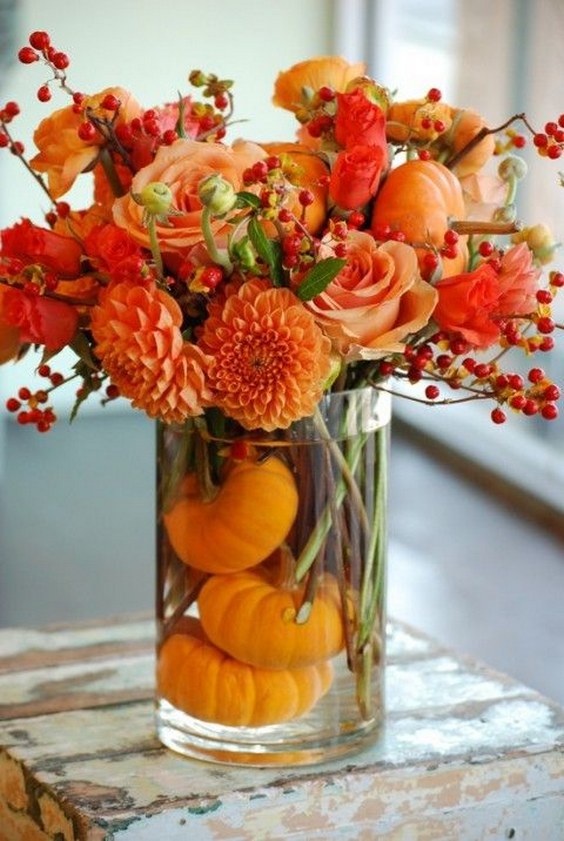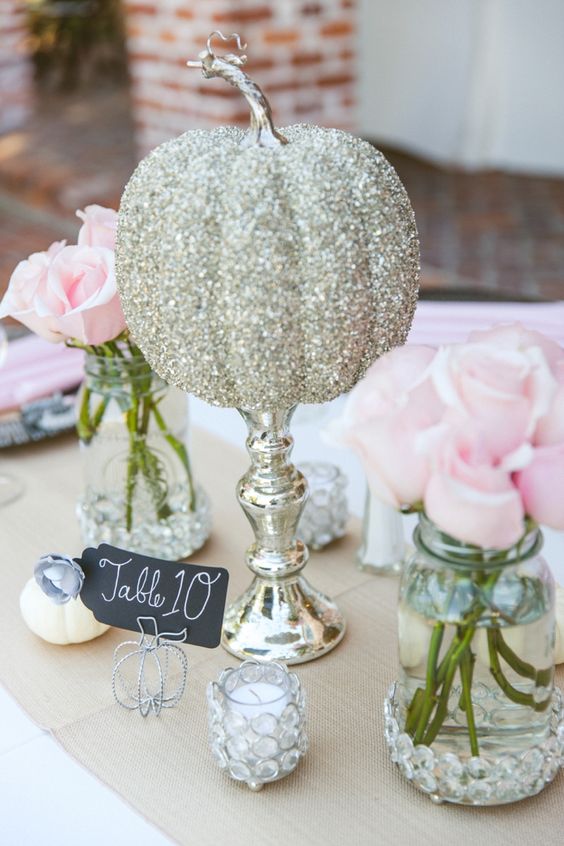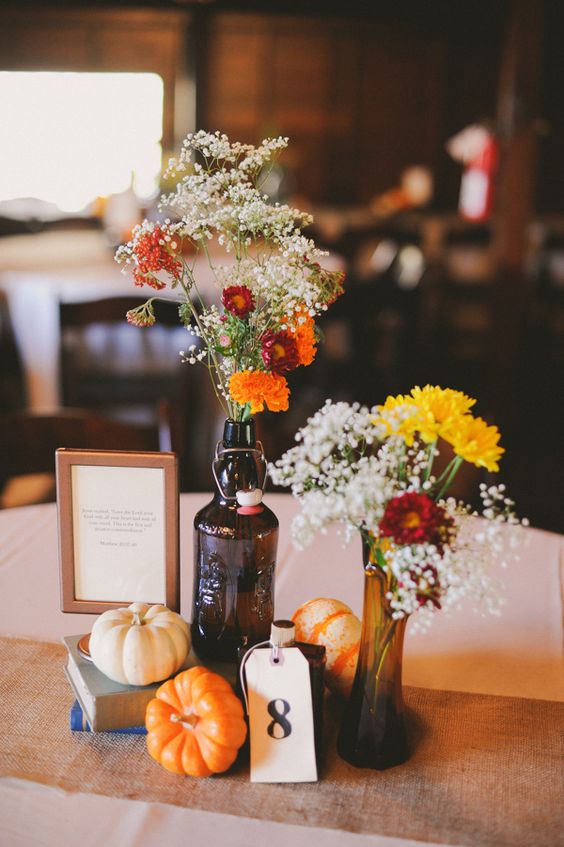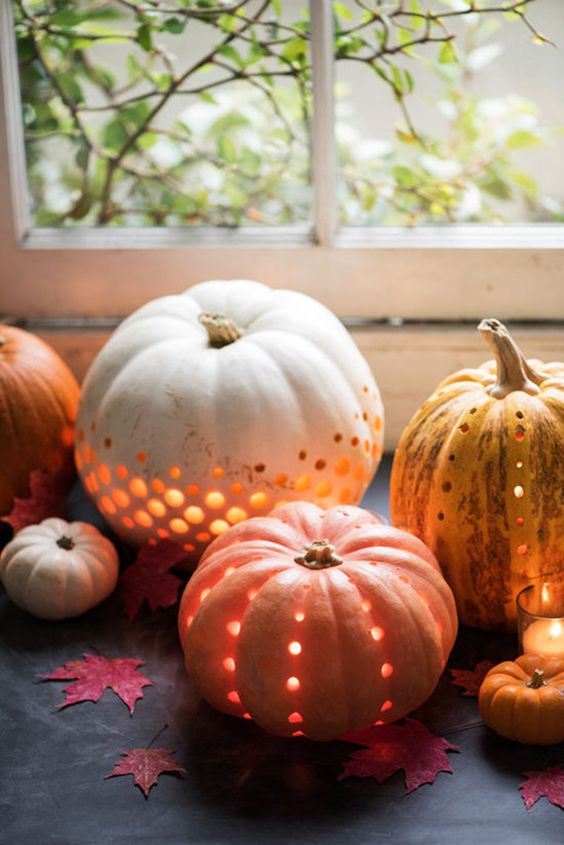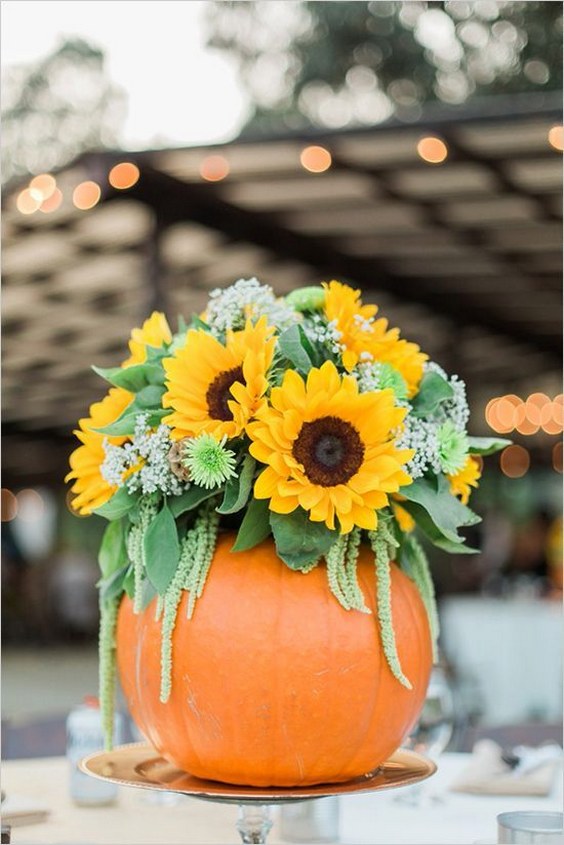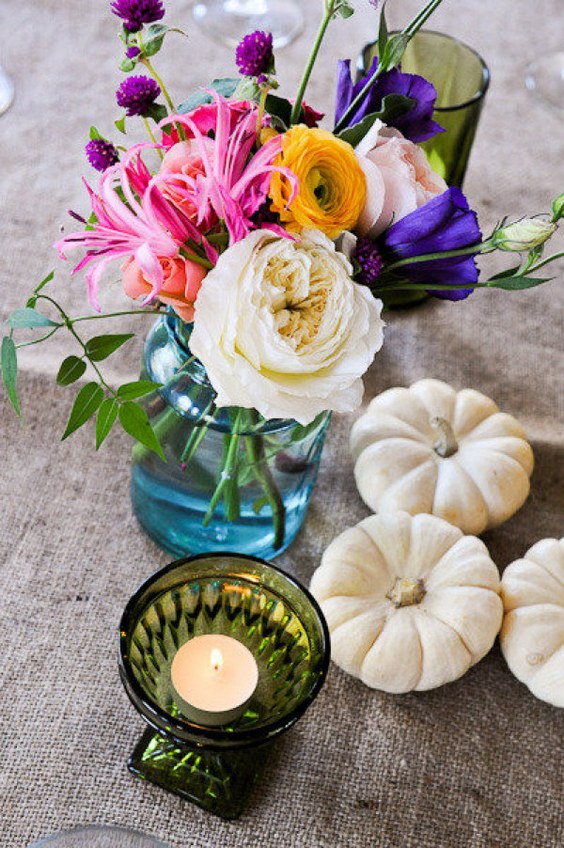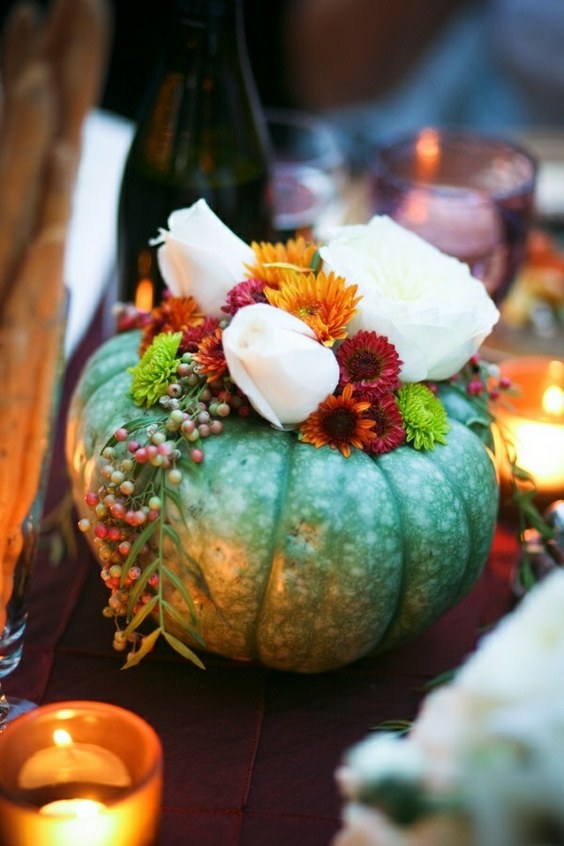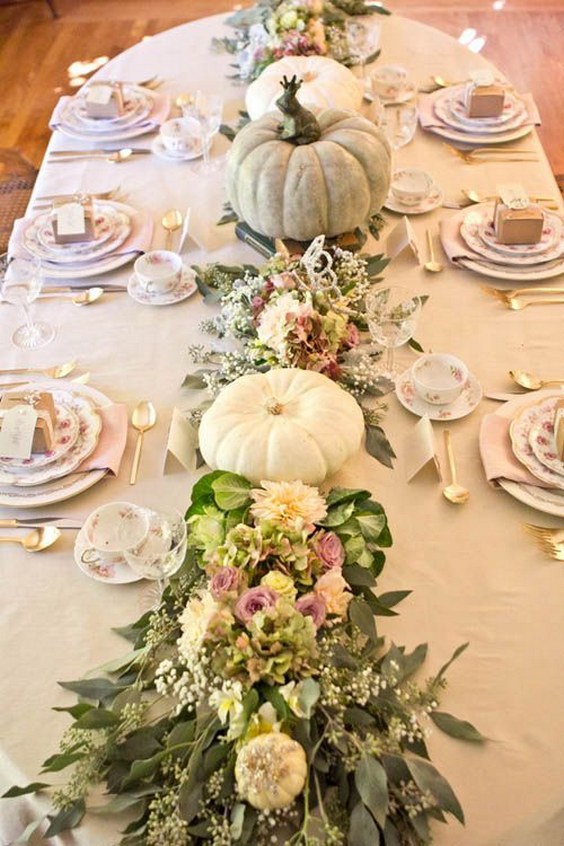 Pumpkin Wedding Signs
Wedding signs can definitely add a personalized touch to the ceremony. Simply turn a pumpkin into a charming decoration with a few simple stencils and paint. This way, the natural beauty of the sunset combined with the quirky nature of the pumpkin is sure to steal the show.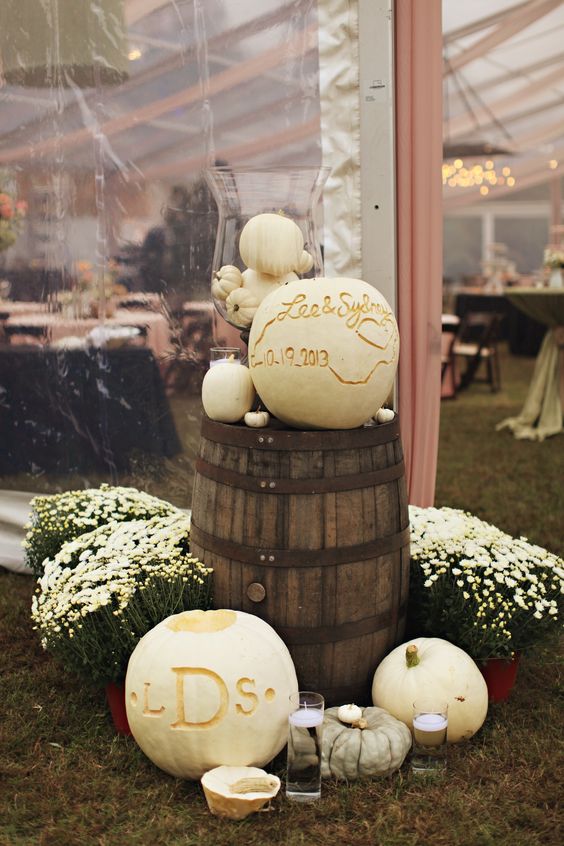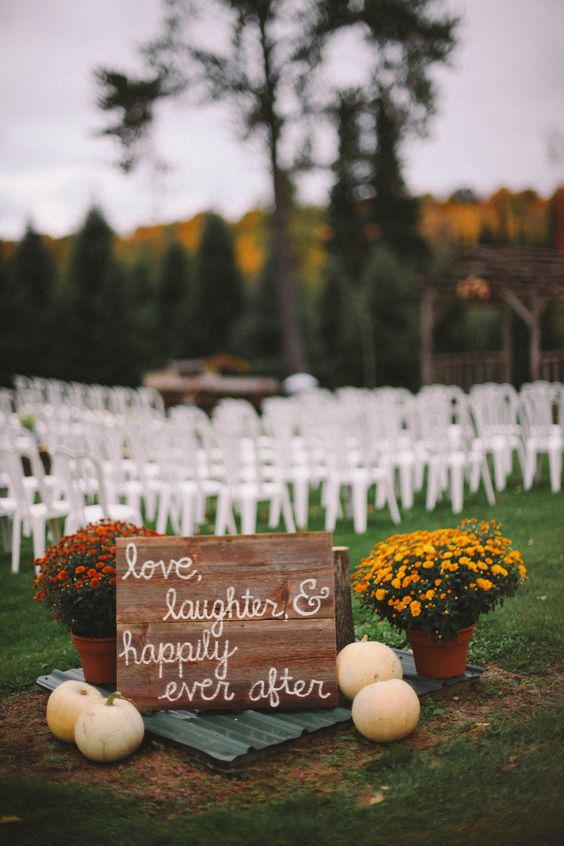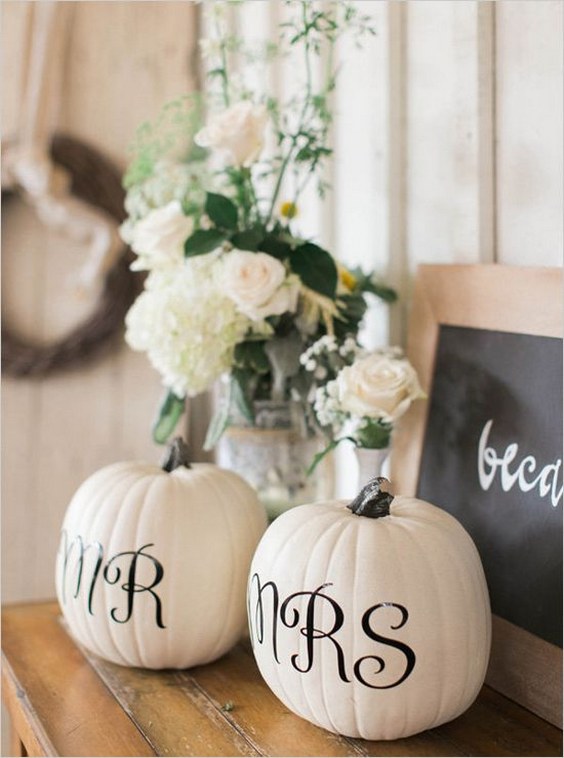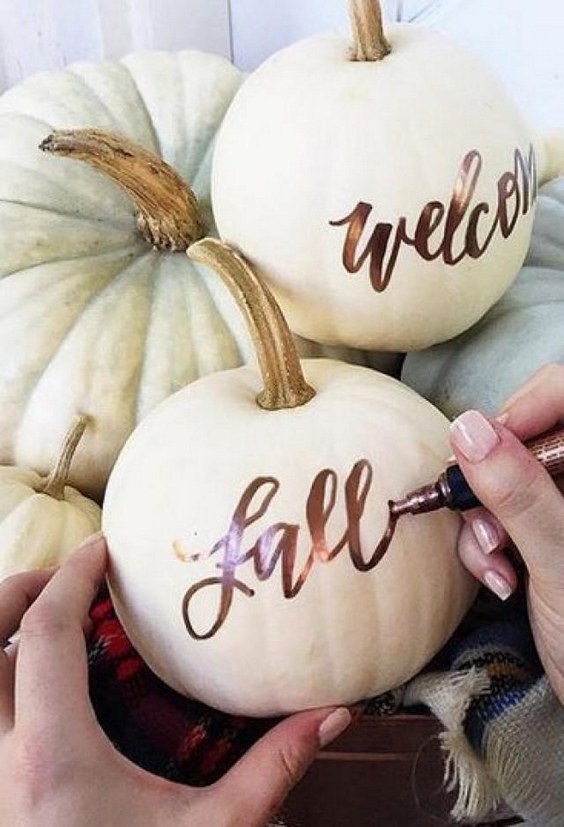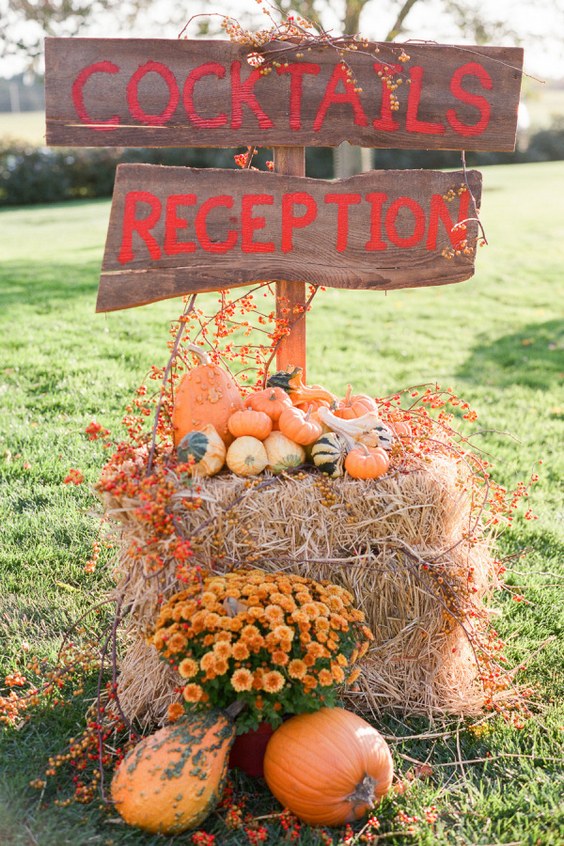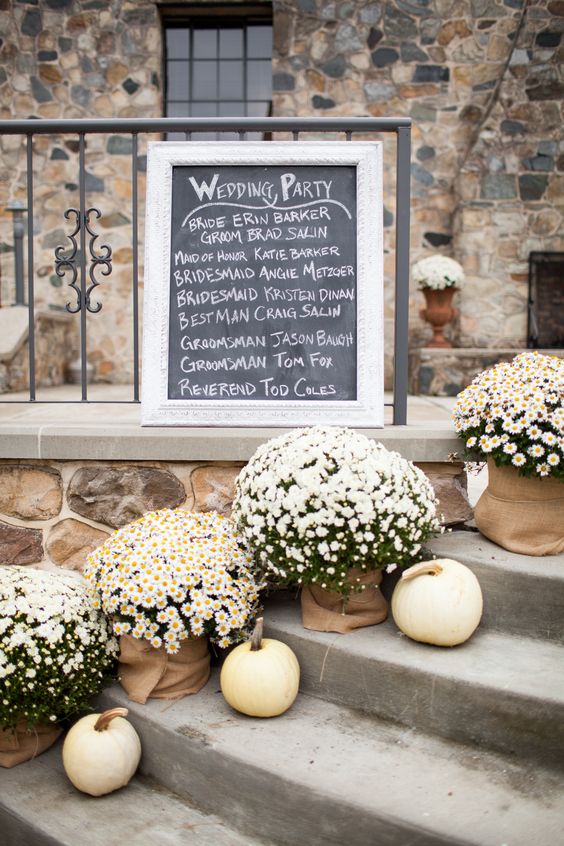 Pumpkin Wedding Aisles
There are a lot of ways to include pumpkins in a wedding. One of the more popular is to create a pumpkin aisle. The aisle is adorned with banners, little pumpkins, and even string lights. This can be done at either the entryway or the altar. A pumpkin aisle can also be done in unison with a spider web aisle, to add a little extra flair and pizzazz.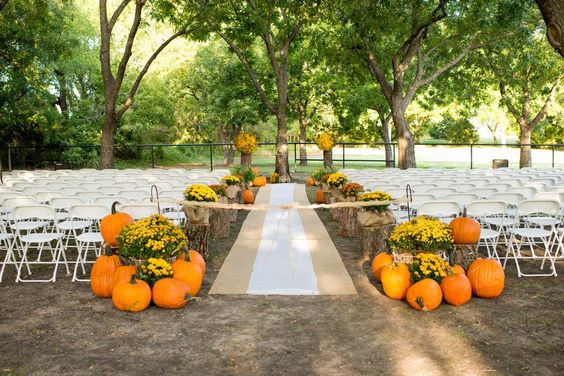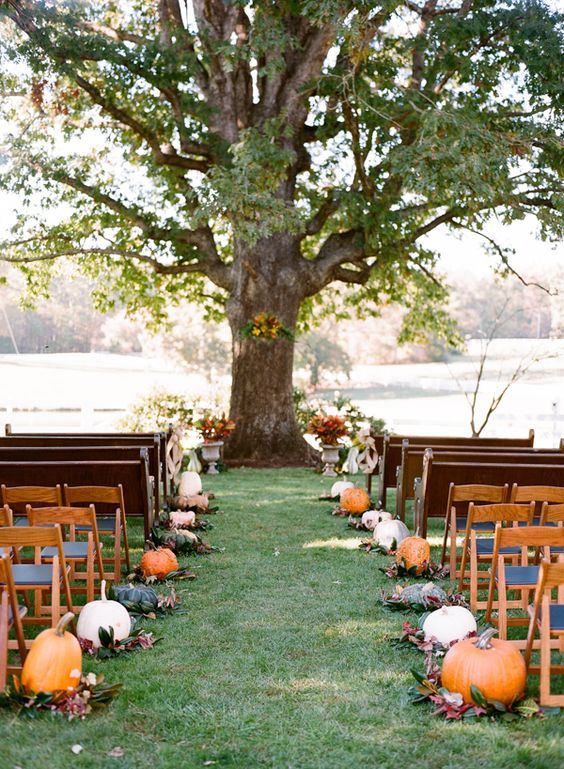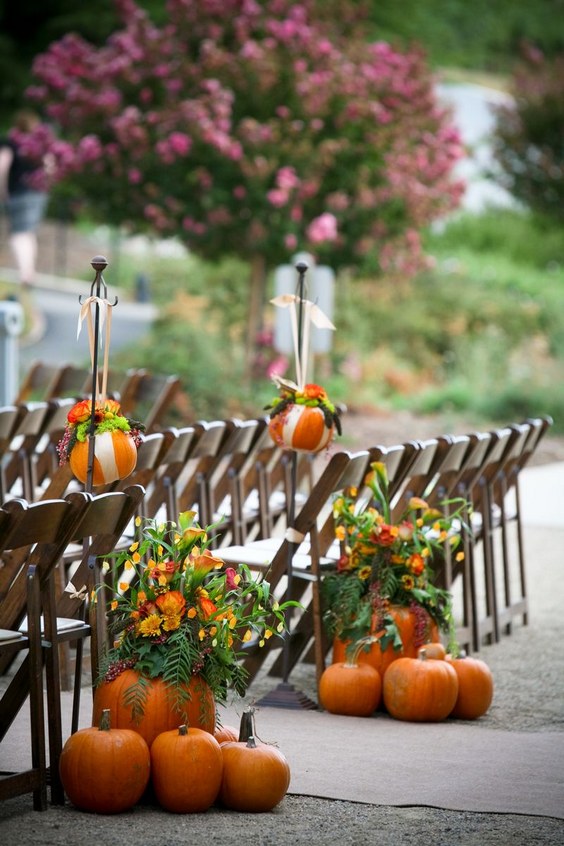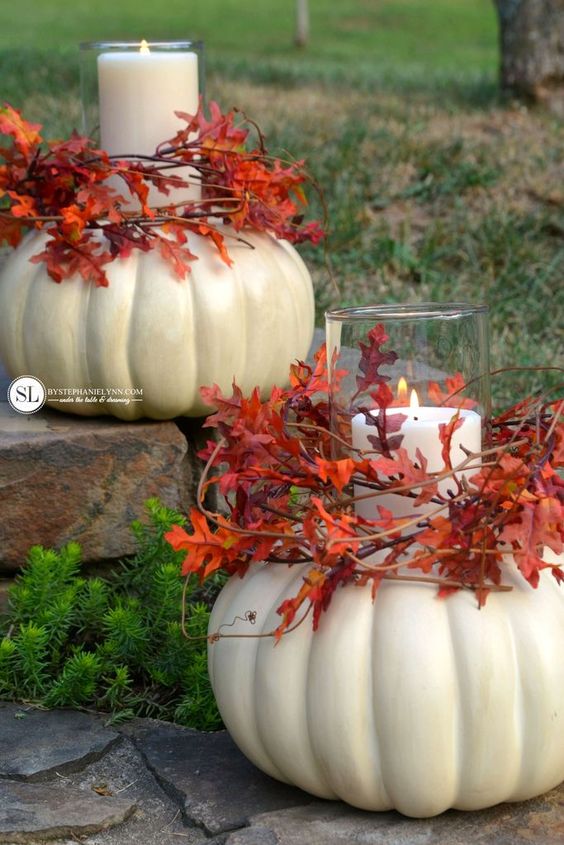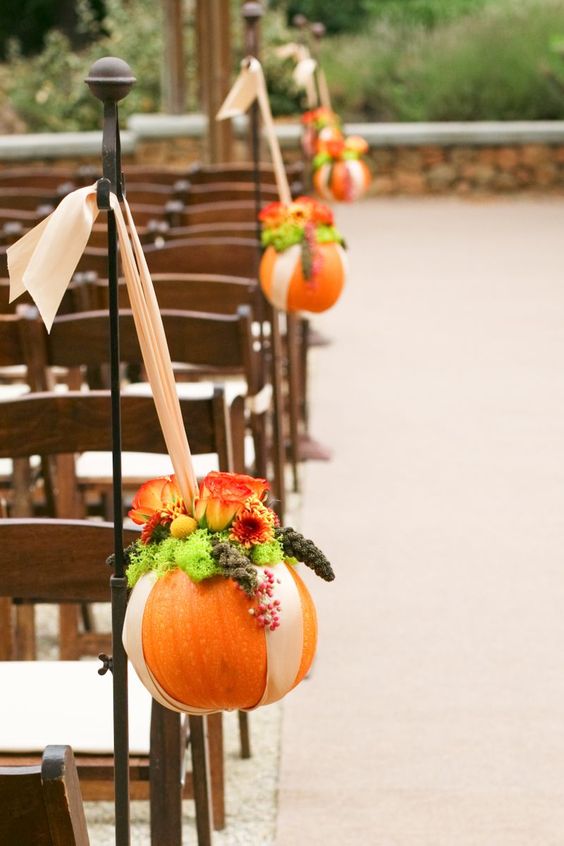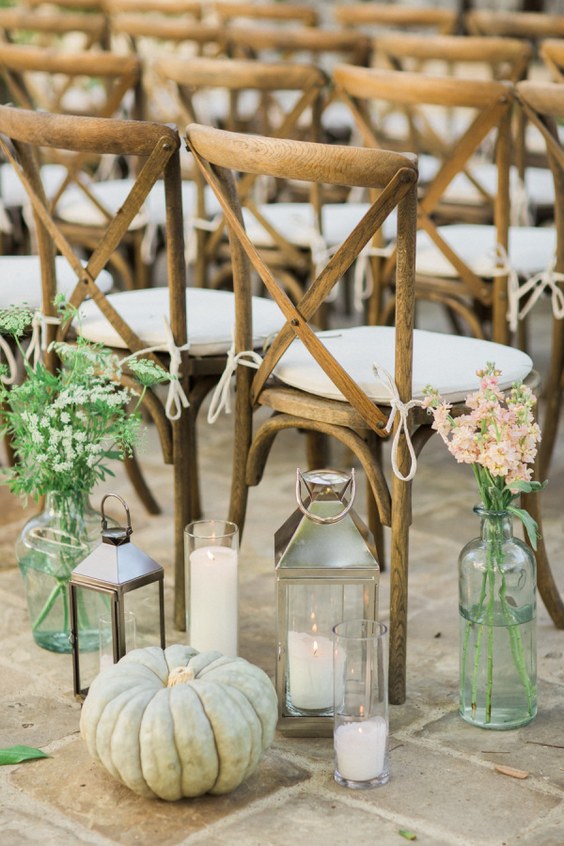 Pumpkins Wedding Welcome Decorations
These amazing ideas are sure to create an iconic and festive fall decor that makes a big difference in your wedding. Pumpkin wedding welcome decorations can be created using an oven, your garden, adhesive foam, colorful cloth, paint cans, colored sand and much more. Check out the variety of ideas and create the perfect wedding welcome decor for your fall wedding.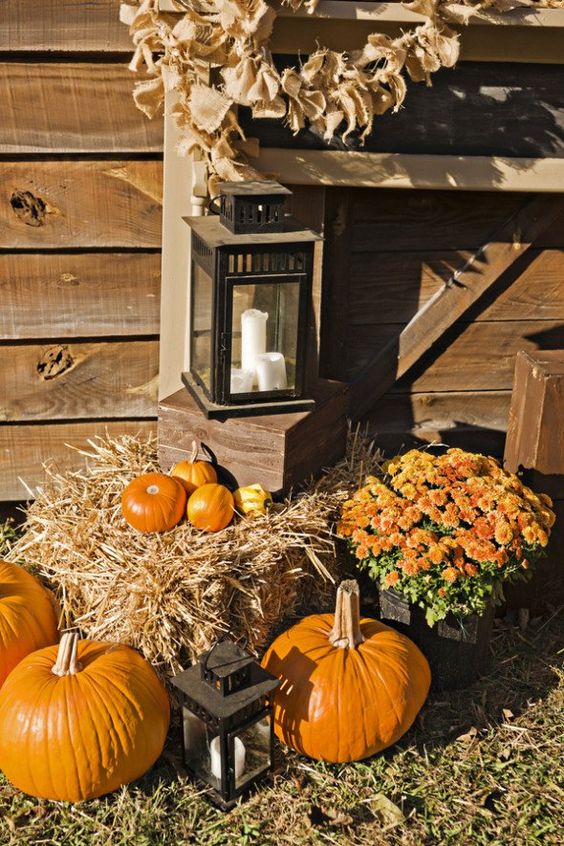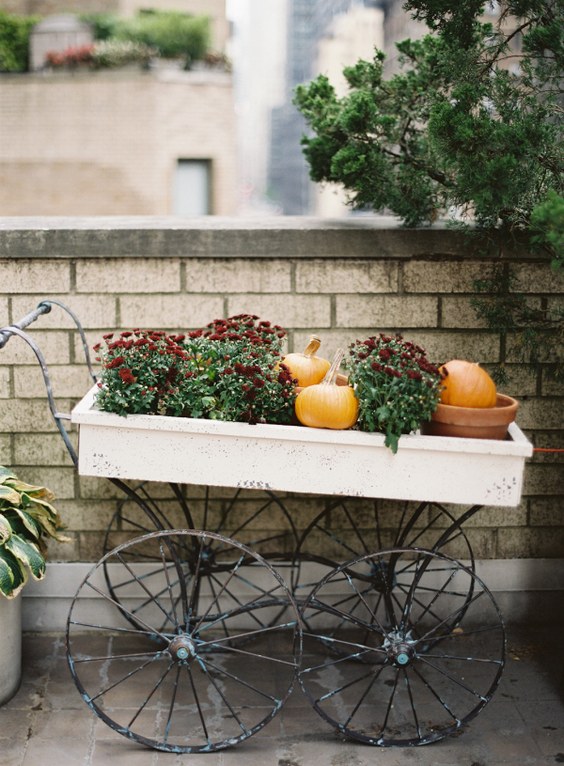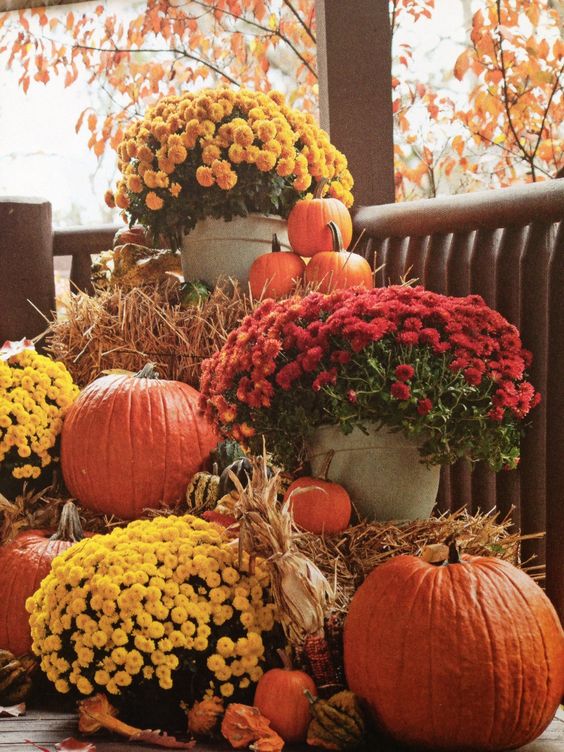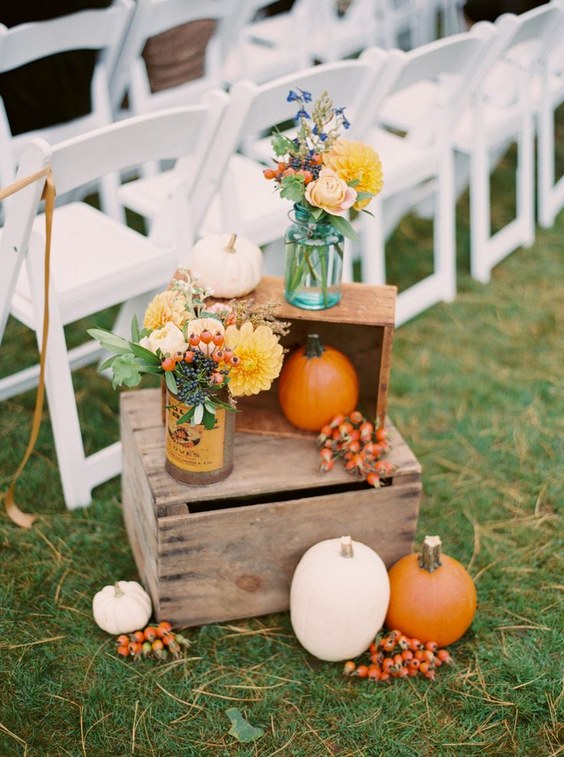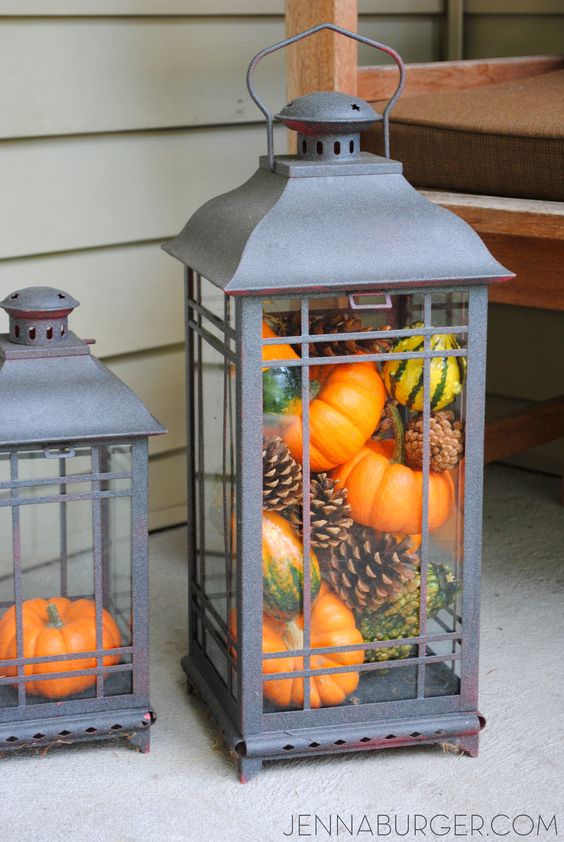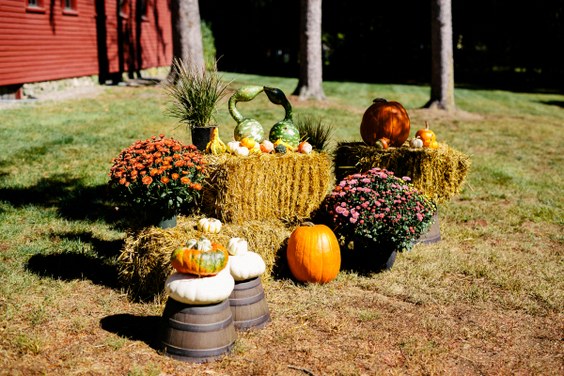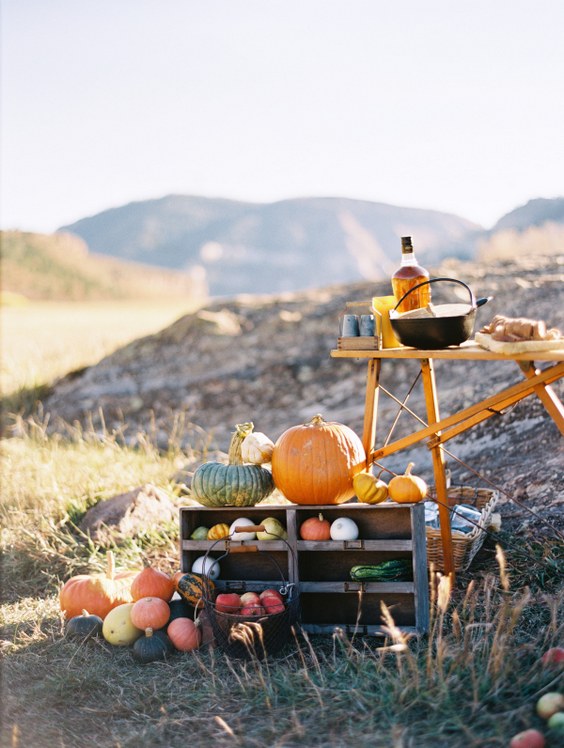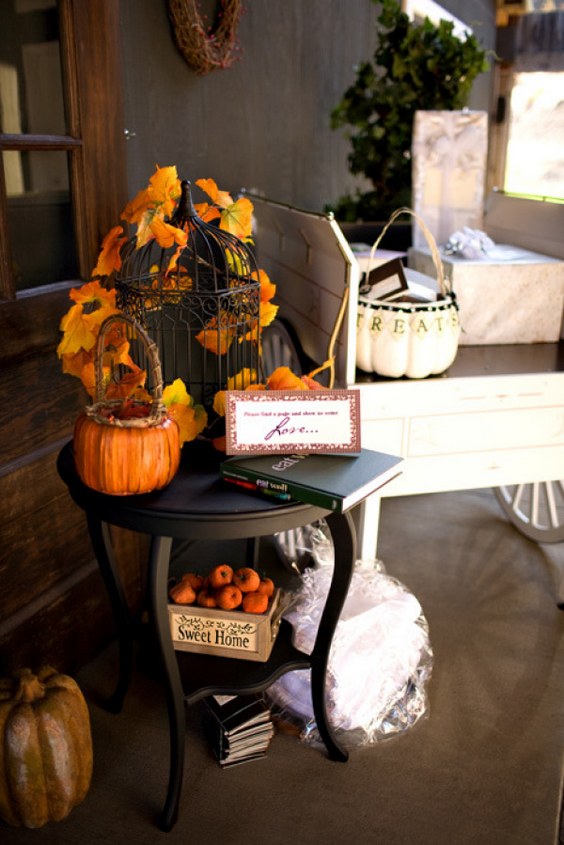 Take Wedding Photos with Pumpkin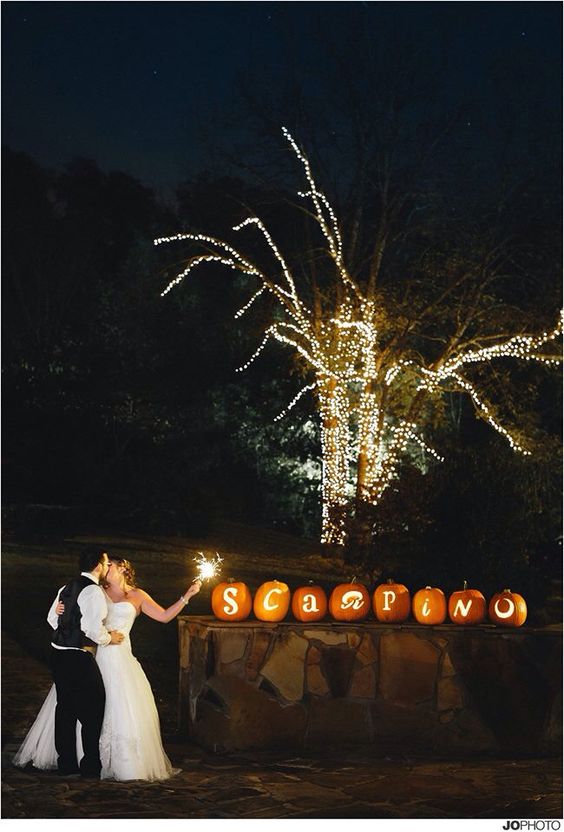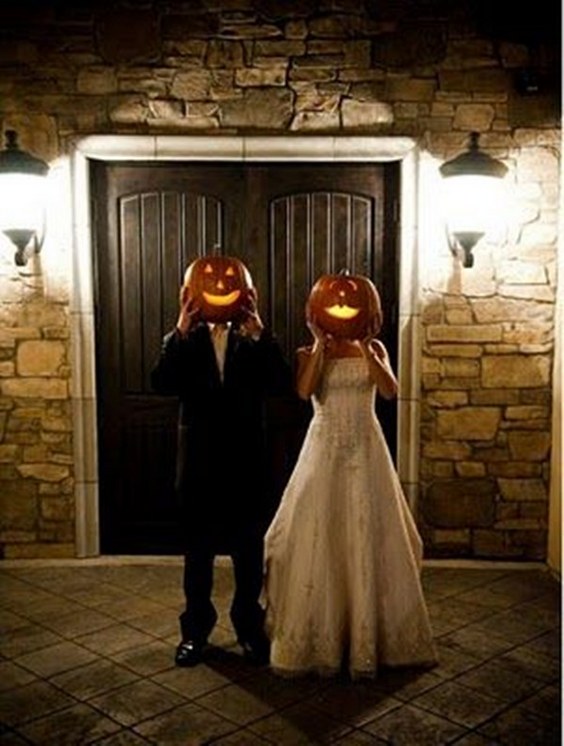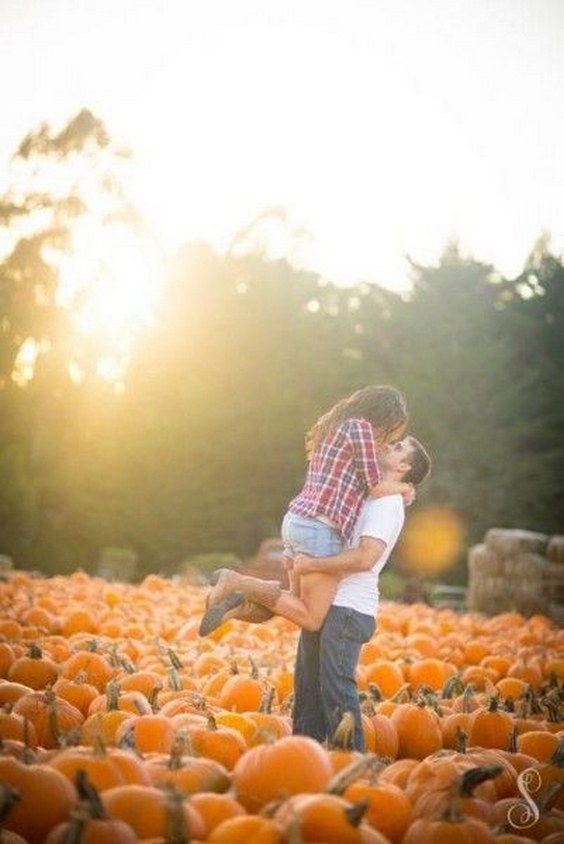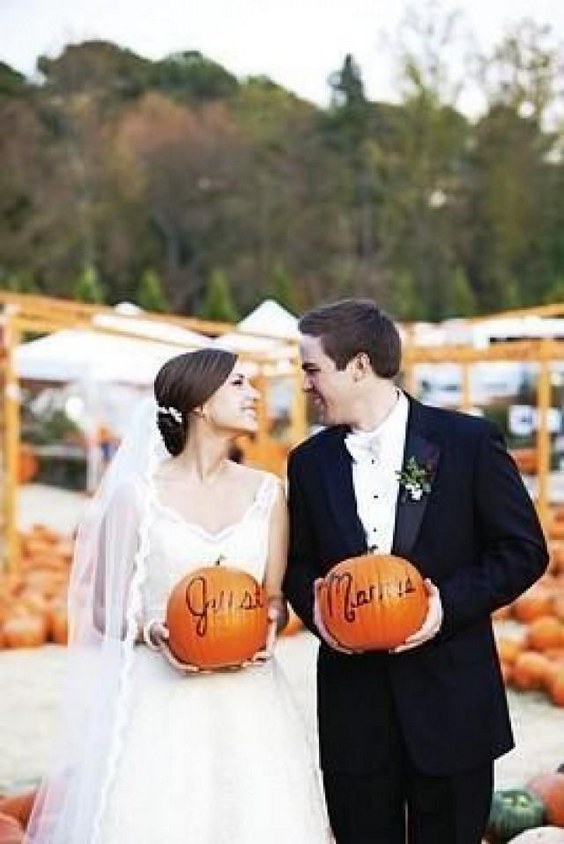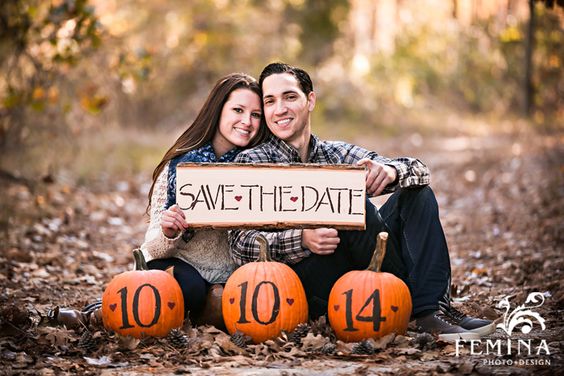 Pumpkins Wedding Decorations
Pumpkins and fall weddings is a match made in heaven, whether you're staging a fall wedding inside a pumpkin-themed temple or transforming your surroundings in your backyard. From pumpkins to balloons and spooky sights to scenic vistas – these romantic hallmarks of the fall season have the power to turn an ordinary venue into an unforgettable experience.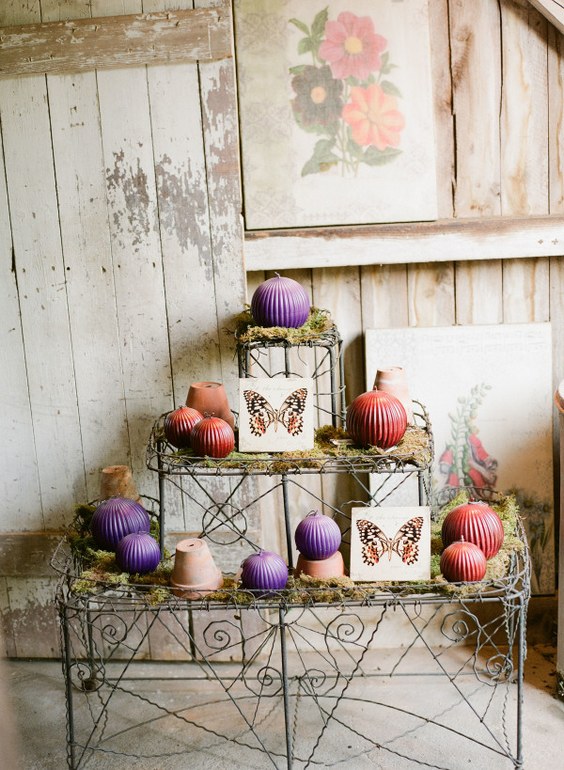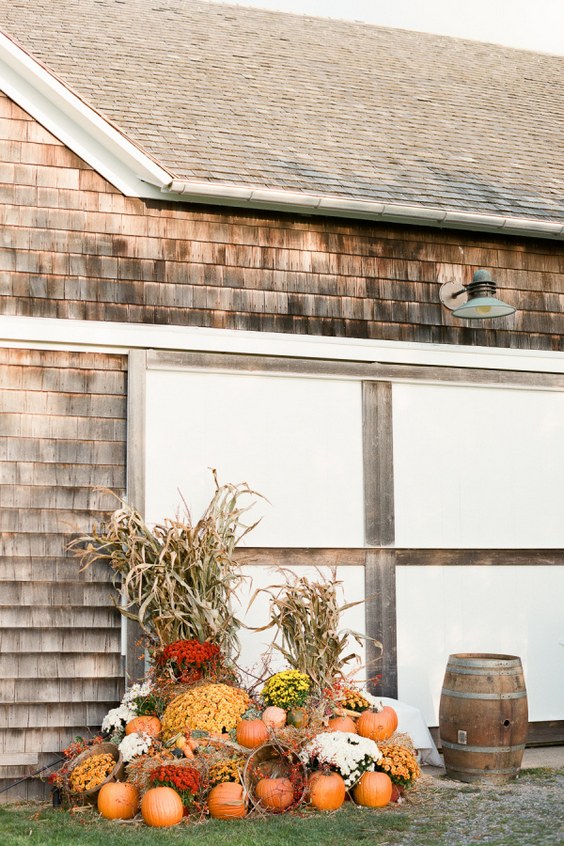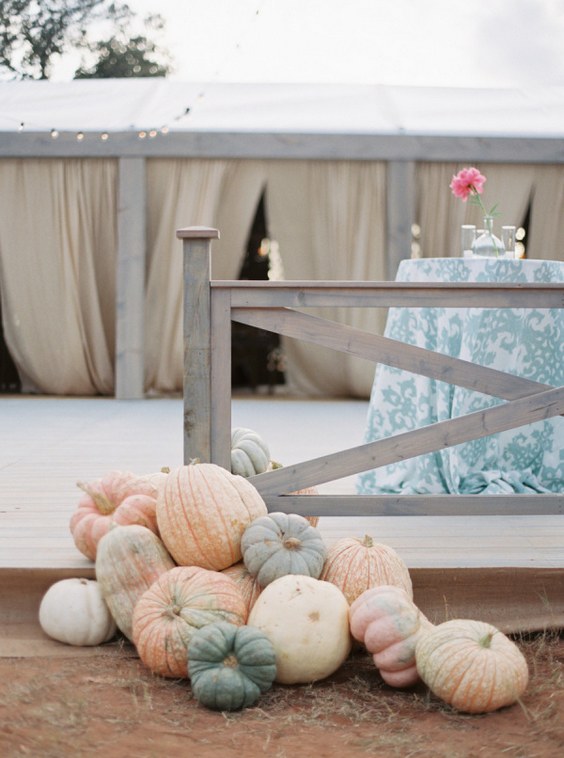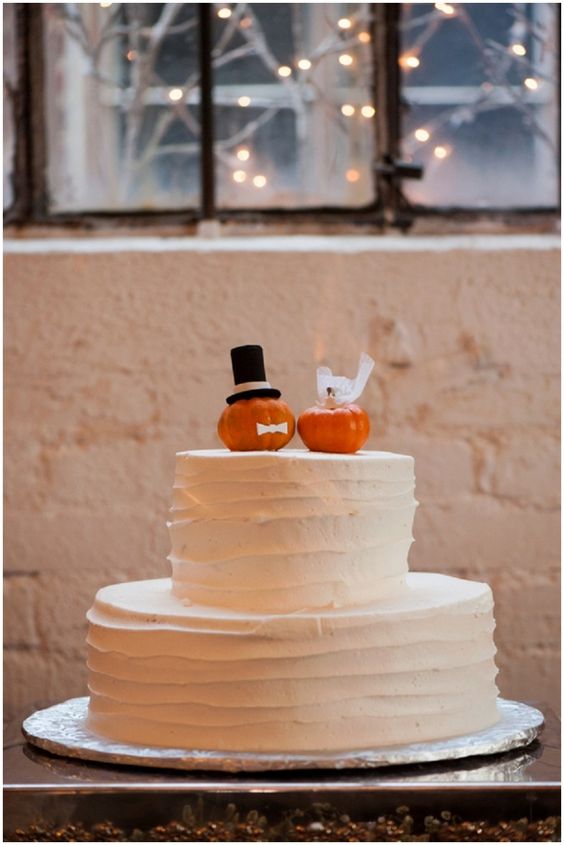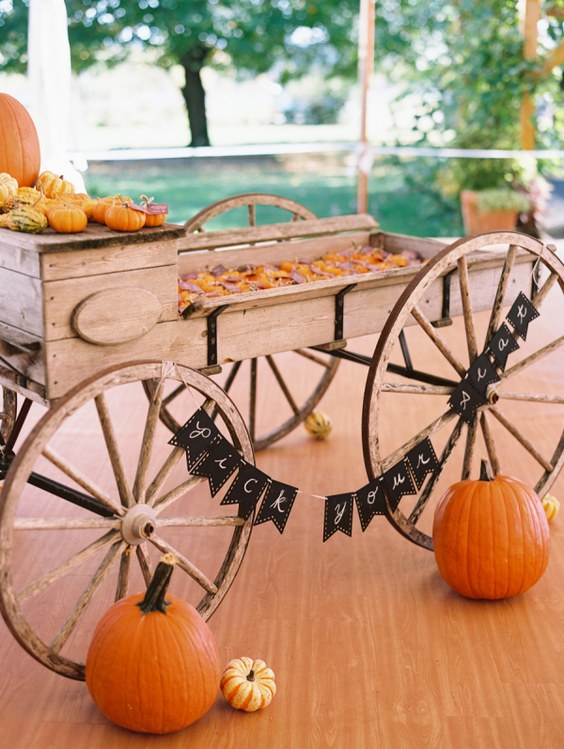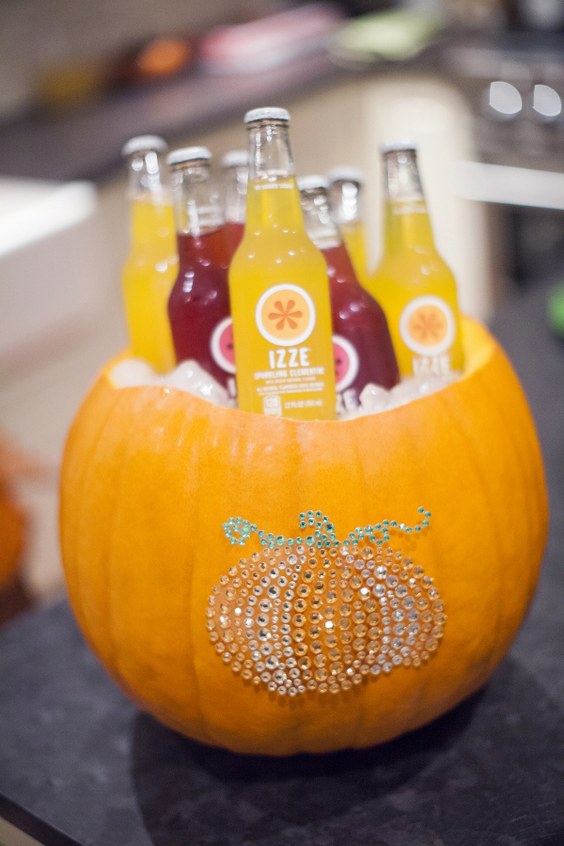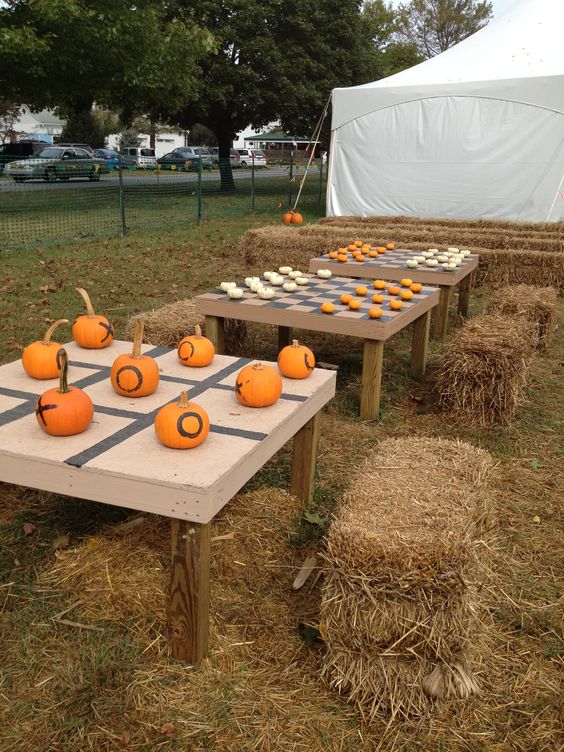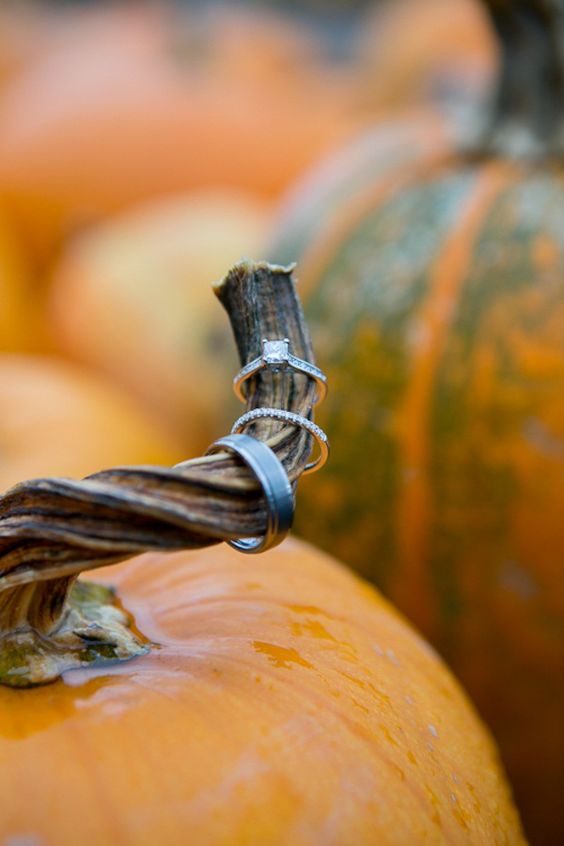 White Pumpkins Wedding Ideas
Different colors can impact your fall wedding, which is why you should opt for a palette of white instead. That way, no matter which color you want to incorporate, you always have a substantial number of options. The most popular ones include white pumpkins scattered across the aisle, white pumpkins tied to bannisters, and white pumpkins used as part of your wedding centerpieces. Other widely popular wedding pumpkins are the gold, orange, and yellow pumpkin options.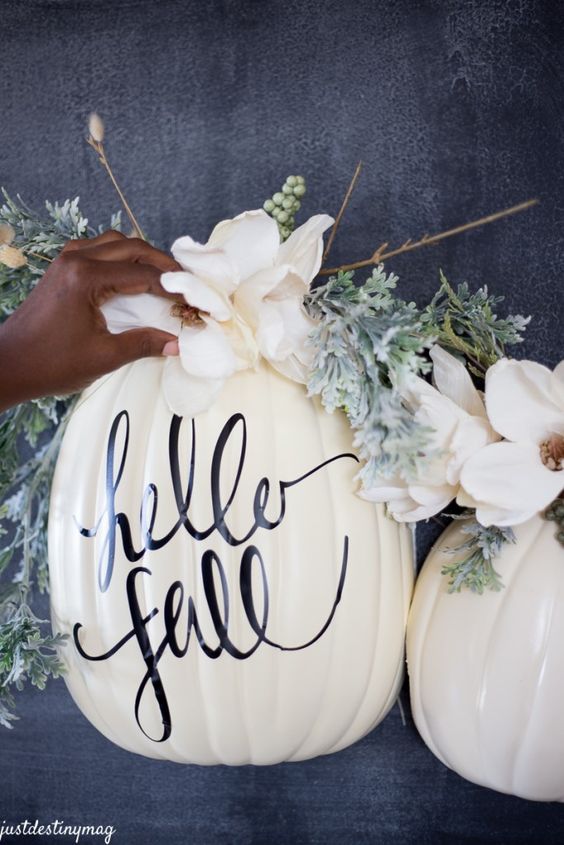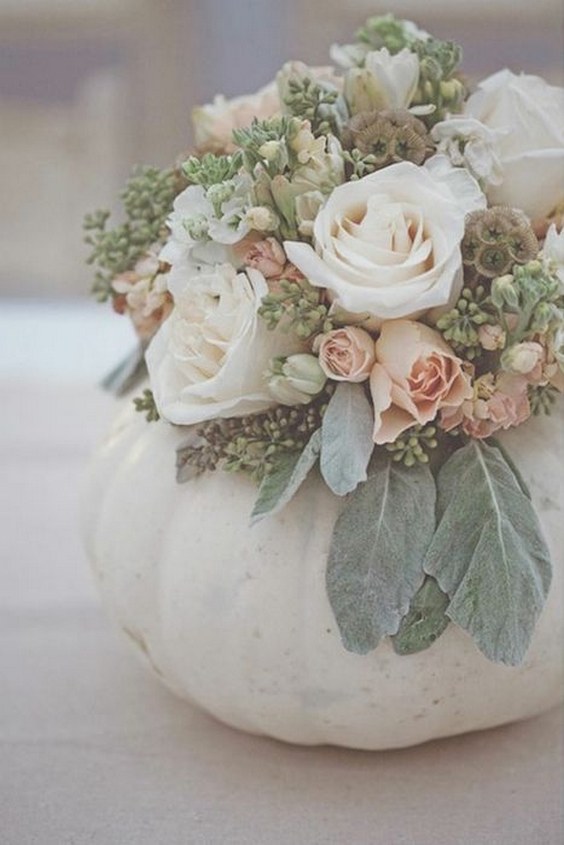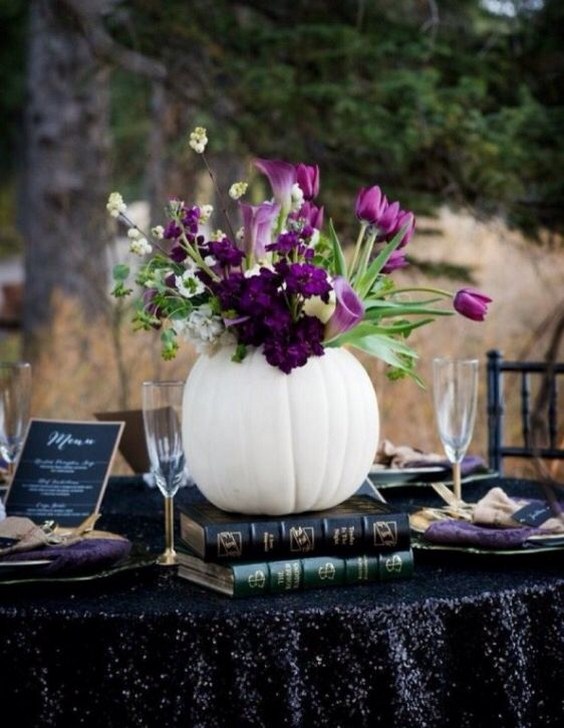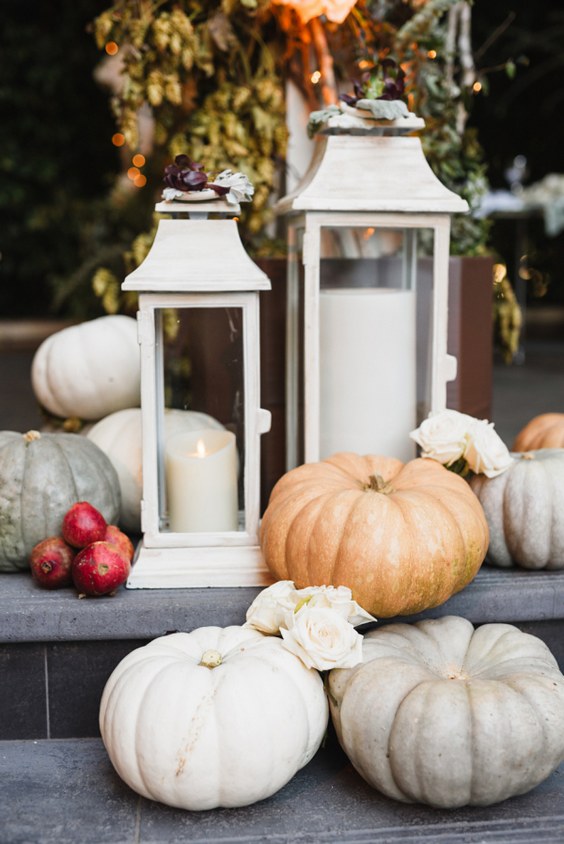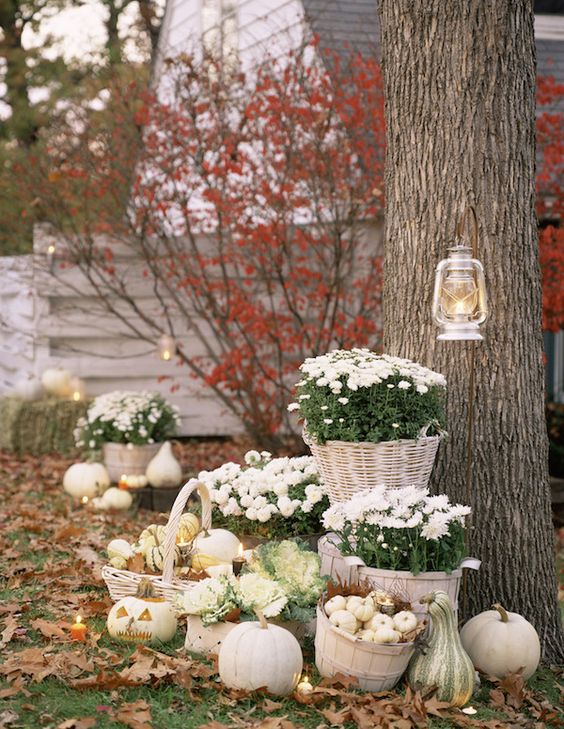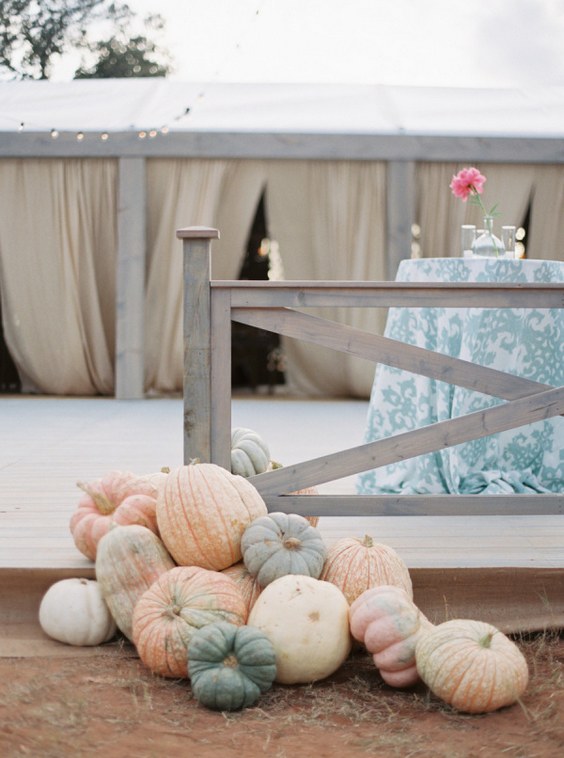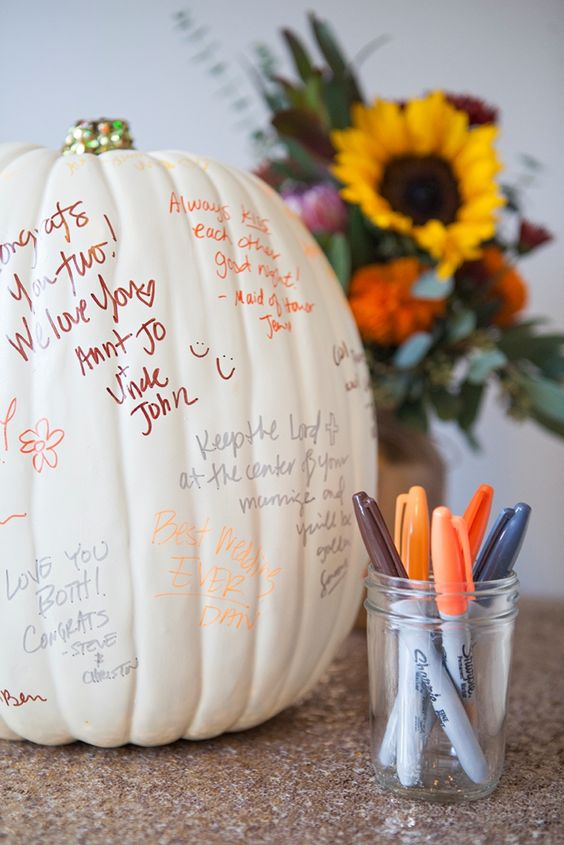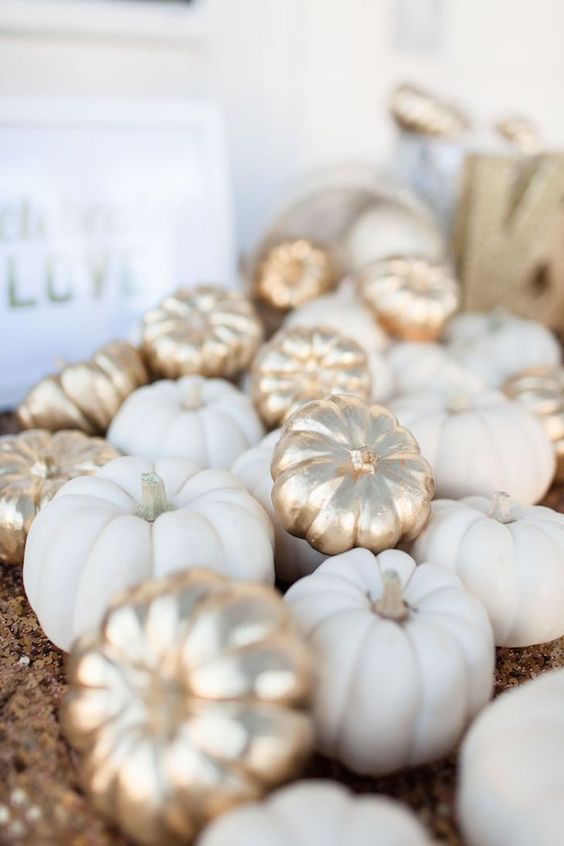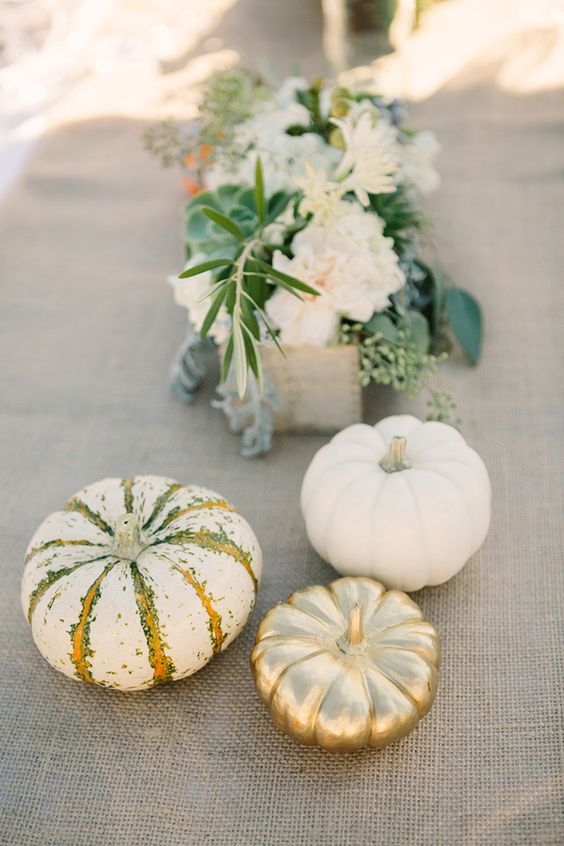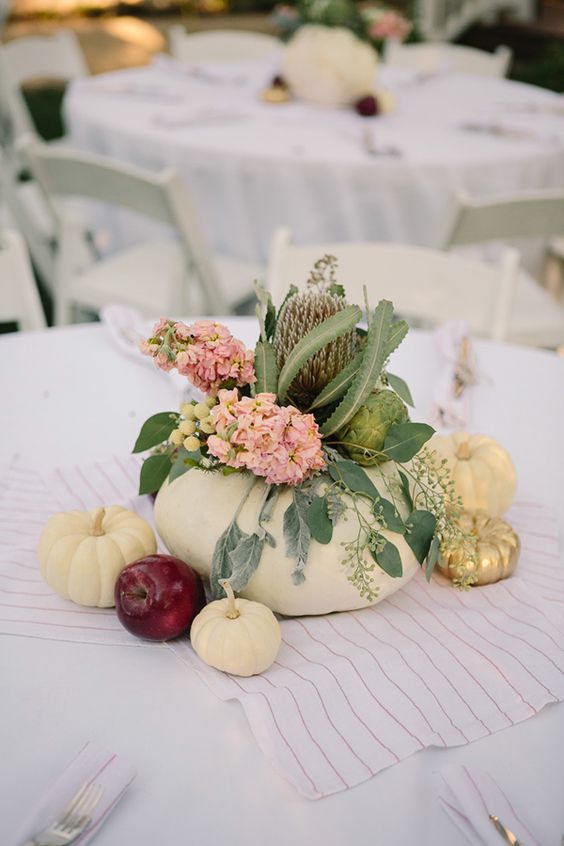 If you're still looking for ideas, here are some final thoughts on how to incorporate pumpkins into your wedding. You can use them as table centerpieces, decorating elements, or even as favors for guests! There are so many ways to incorporate these cute little guys into your wedding ceremony or reception decor, so don't be afraid to try something new. Have you tried any of these ideas?Let us know how they turned out by commenting below!