50 Amazing Wedding Backdrop Ideas Inspire You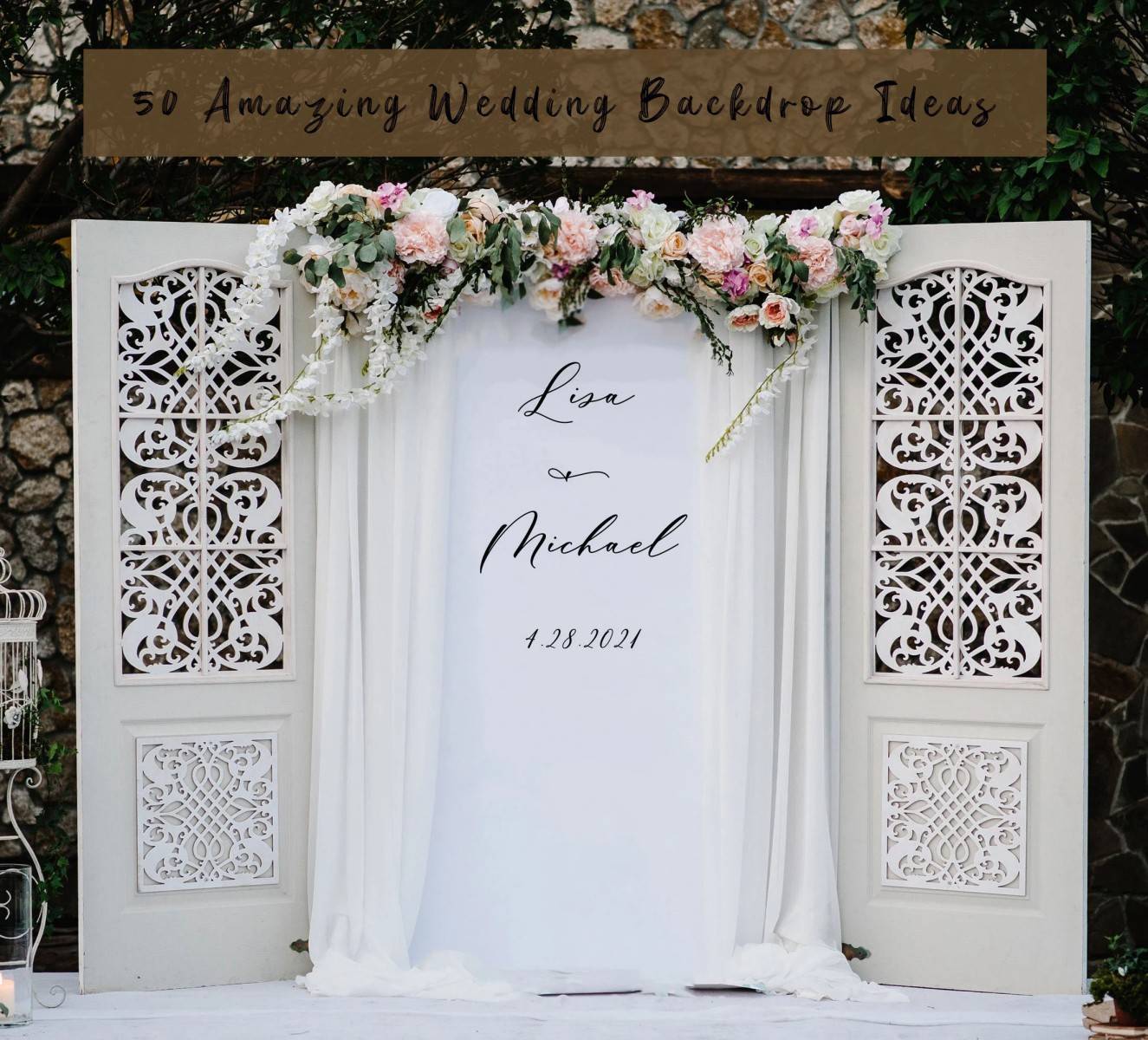 Your wedding day is one of the most special days of your life, and it's important to make sure every detail is perfect. One of the most important aspects of your wedding is the backdrop. The backdrop sets the scene for your wedding, and it's where all of your wedding photos will be taken. With a little imagination, almost anything can be transformed into a beautiful wedding backdrop.
Our wedding backdrop ideas gallery is a great place to start. We have a wide variety of paper and floral decor ideas, with different colors and textures to choose from. Whether you're looking for something classic and elegant or something more modern and unique, we have something that will suit your taste.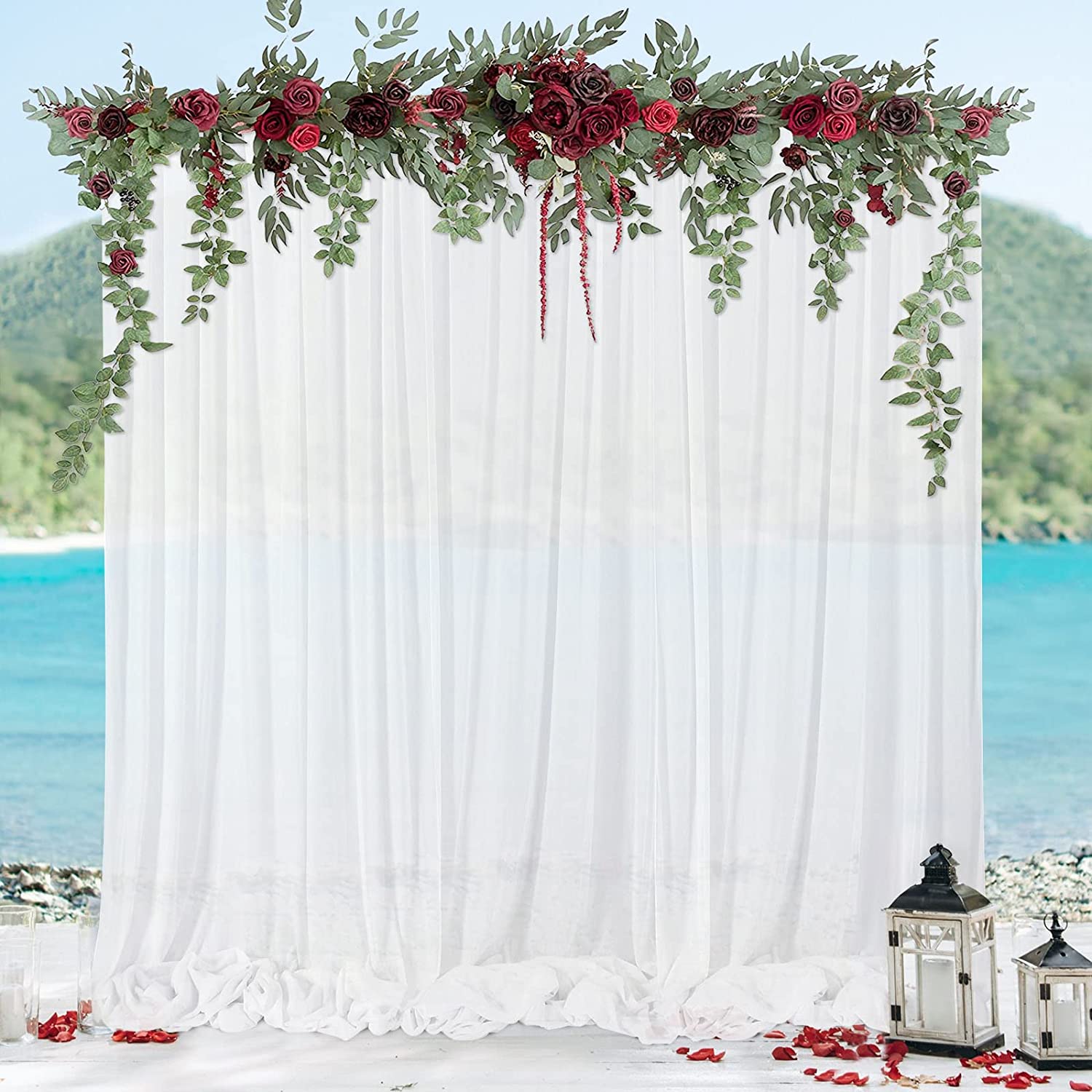 When choosing a wedding backdrop, it's important to keep in mind your wedding theme. For example, a beach wedding would be perfectly complemented by a backdrop with a beach or ocean theme. Similarly, a rustic wedding would look great with a backdrop made of natural materials like wood or burlap.
With our collection of wedding backdrop ideas, you can be sure to get amazing wedding photos that will be treasured for years to come. So turn on your imagination, browse our gallery, and find the perfect backdrop for your special day.
Wedding Backdrop Ideas
There are countless options for wedding backdrops, and the possibilities are only limited by your imagination. Some popular ideas include: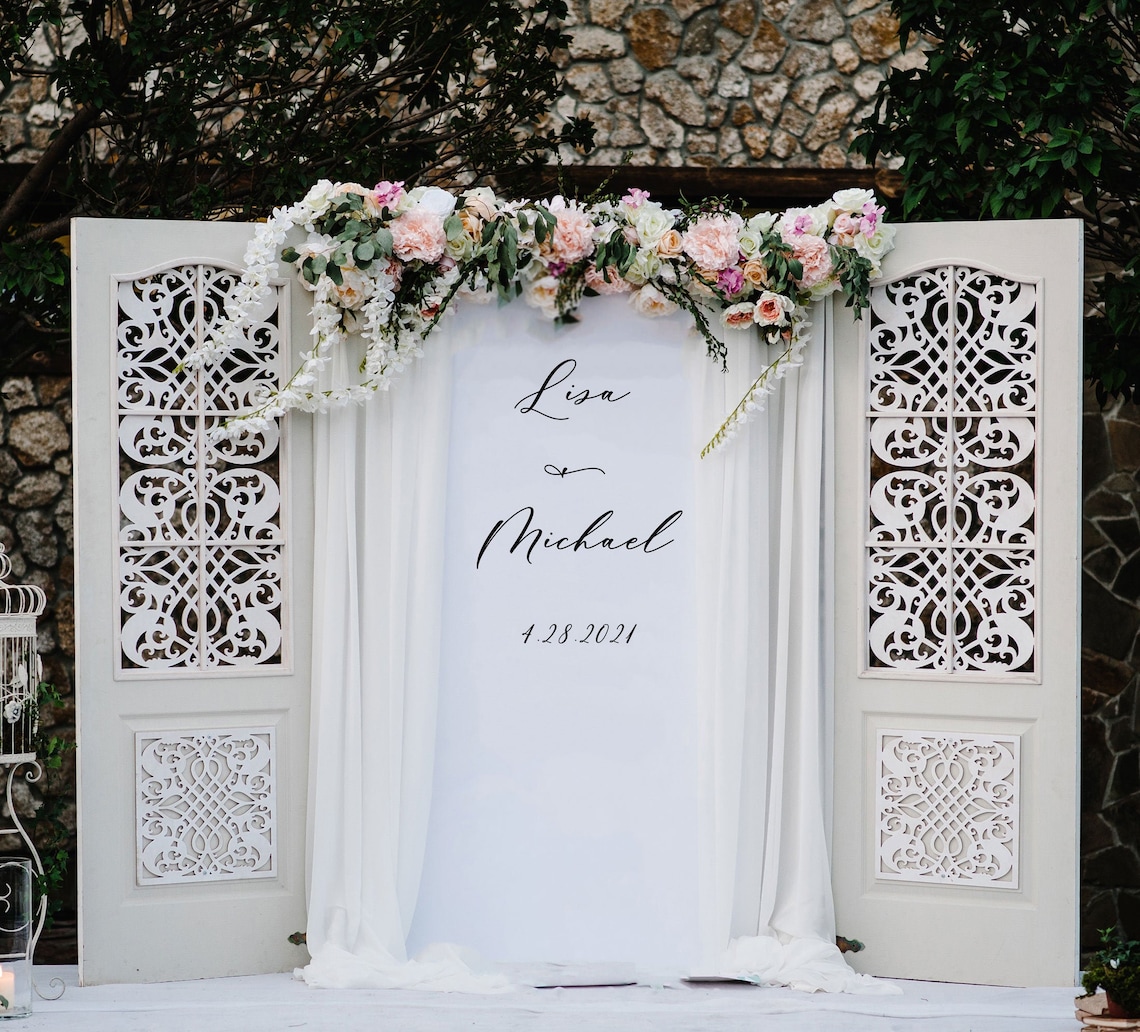 Floral: A floral backdrop is a classic choice for a wedding. You can create a romantic and elegant feel with a backdrop made of fresh or artificial flowers in your wedding colors.
Balloon: Balloon backdrops are a playful and fun option. You can use a variety of colors and shapes to create a unique and colorful backdrop.
Paper flowers: Another popular option is a paper flower backdrop. These can be made in different colors and sizes, and they are a great option for a DIY project.
Fabric: A fabric backdrop can add a touch of elegance to your wedding. You can use a variety of materials, such as tulle, chiffon, or organza, to create a stunning backdrop.
Lights: String lights or fairy lights can create a romantic and intimate atmosphere for your wedding. These can be used to create a backdrop or as a backdrop in itself.
Photography/Art: You can use your own engagement photo or a piece of art as a backdrop. This will create a personal and meaningful backdrop for your wedding.
Nature: If you are having an outdoor wedding, you can use nature as your backdrop. A beautiful view of a garden, lake, or mountain can create a stunning and natural backdrop.
Ultimately, the choice of a backdrop depends on your wedding theme, location and personal preferences.
How To DIY Your Own Wedding Background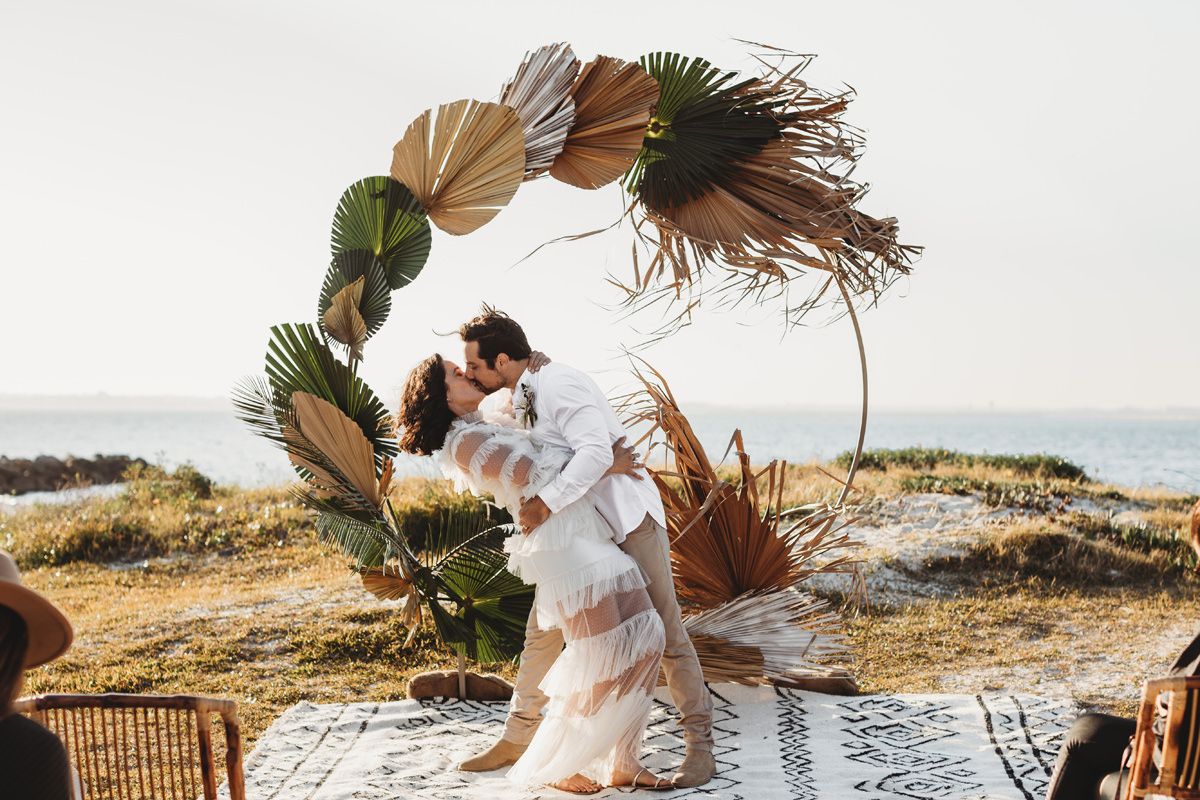 DIYing your wedding backdrop can be a fun and cost-effective way to personalize your wedding and add a unique touch to your special day. Here are a few tips on how to DIY your wedding backdrop:
Choose a theme: Decide on a theme for your wedding and choose a backdrop that complements that theme.
Gather materials: Depending on your chosen backdrop, you will need to gather materials such as balloons, paper, fabric, lights, or greenery.
Plan ahead: Make sure to plan ahead and give yourself plenty of time to create your backdrop. This will ensure that you have everything you need and that your backdrop is ready in time for your wedding.
Get creative: Use your imagination and get creative with your backdrop. You can add personal touches such as your names or wedding date to make it even more special.
Ask for help: If you are feeling overwhelmed, don't hesitate to ask friends or family to help you create your backdrop.
Measure and mark: Measure the space where you will be hanging your backdrop and mark it with tape or string. This will help you ensure that your backdrop is the right size and in the correct location.
Assemble: Assemble your backdrop by attaching all the elements. Make sure to use appropriate tools and materials for attaching the elements, for example, use a hot glue gun for paper flowers and balloons, or use fishing line to hang lights.
Test: Before the wedding day, test the backdrop to make sure everything is secure and in the right place.
Remember that you don't need to be a professional to create a beautiful and unique wedding backdrop. With a little bit of creativity, planning and patience, you can create a DIY backdrop that is perfect for your special day.
Appreciate More Wedding Backdrop Ideas
Are you looking for some unique, off-the-beaten-path wedding backdrop ideas? Have you been searching for something other than the traditional white arch? Then look no further! In this article, you'll discover a range of creative and inspiring wedding backdrop ideas to help you make your special day even more memorable.