Top 20 Beach Wedding Dresses 2024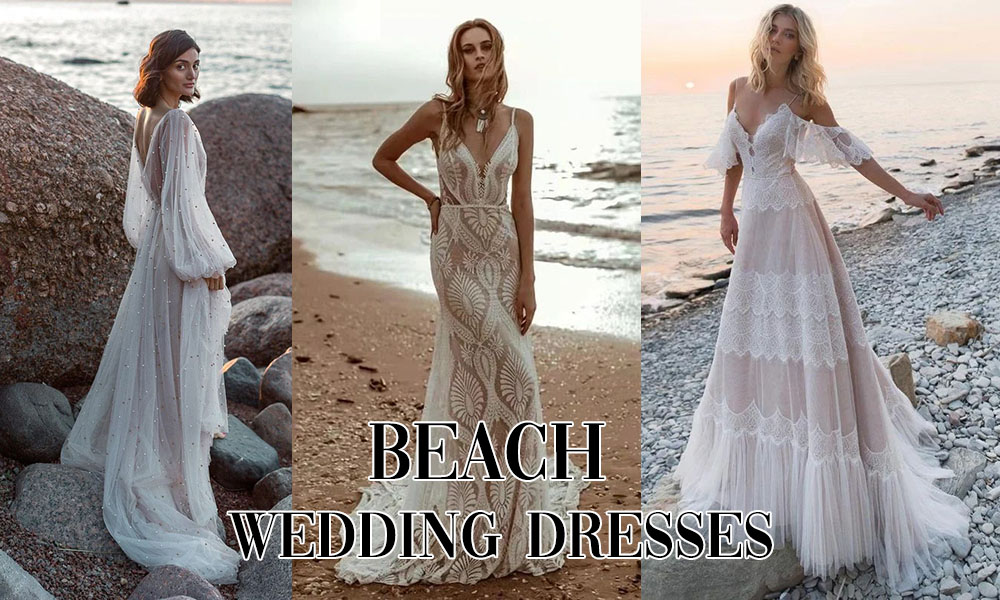 When it comes to selecting the ideal wedding dress, future brides who are having beachside weddings have a plethora of choices. The appropriate dress might range from being relaxed and informal to being exquisite and voluminous—it actually depends on the wedding's overall design. Although boho chic is frequently the preferred look for beach weddings, you shouldn't feel pressured to stay with it.
Consider a non-traditional beach wedding dress that seems easygoing and unpretentious, such as a short dress that won't get dragged through the sand, or a more contemporary option like a chic jumpsuit, for a low-key ceremony. A ballgown or fashionable A-line gown can seem unexpected in the perfect manner for a more formal ceremony. Choose gowns with accessories like florals or beads for a more feminine appearance.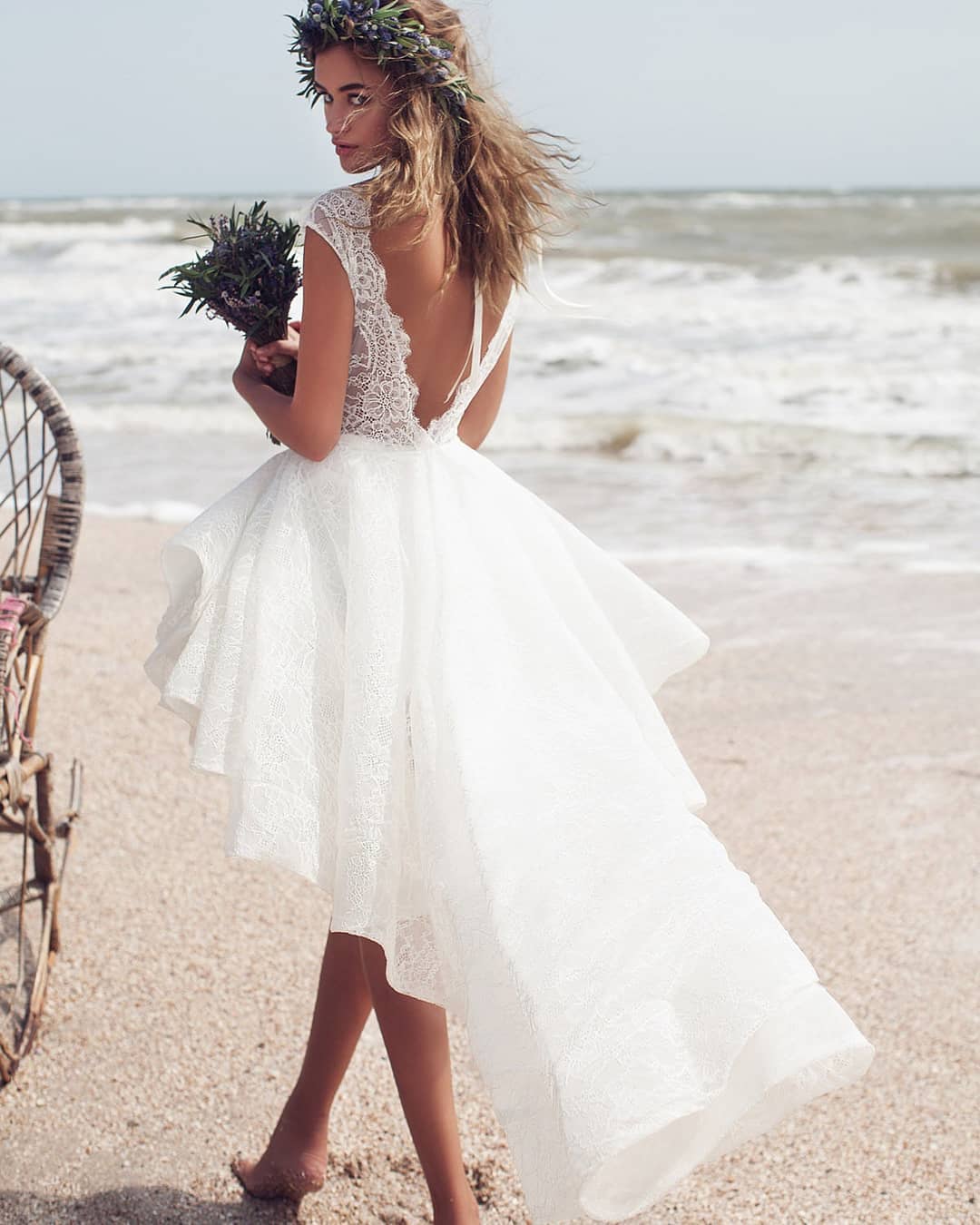 What to Look For in a Beach Wedding Dress
You might wish to select fabrics that are cozier and more breathable for warmer weather since beach weddings often take place in the summer or late spring. This can be cotton, linen, chiffon, soft silk, or lace.
Even though satin and crepe aren't completely off the table, they might feel a little more limiting. You should also take your dress' hemline into account. You should wear a dress that is ankle-length or shorter if your wedding is taking place on the beach.
Plus Size Beach Wedding dresses
Beach wedding dresses in the plus sizes are here at last! So many of our customers are telling us that they love the style and affordability of our plus-size beach wedding dresses and they're perfect for any bridal shower or summer event you have coming up. Plus, they're ideal for women who have a difficult time finding beach wedding dresses in their real size, since they are catered to the woman who is a size 14 and up.
1. Plus Size Grey Wedding Dress Violetta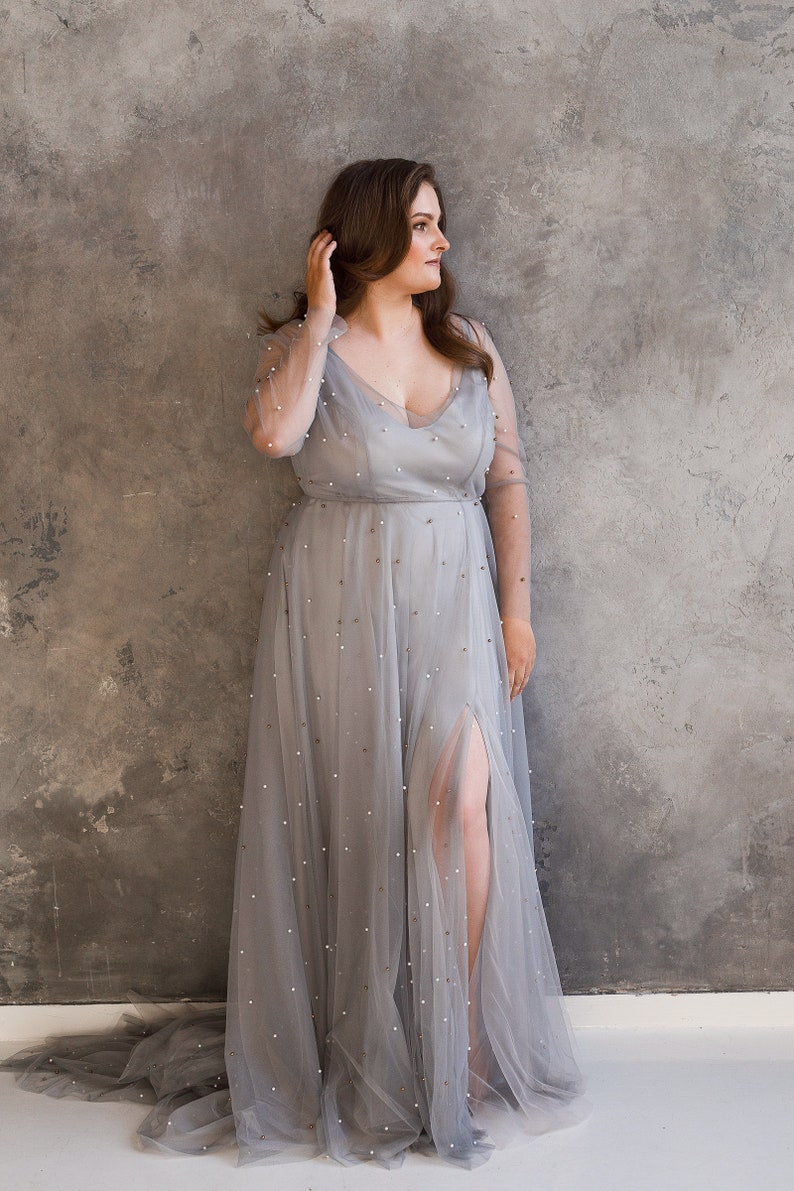 2. Minimalist long sleeves wedding dress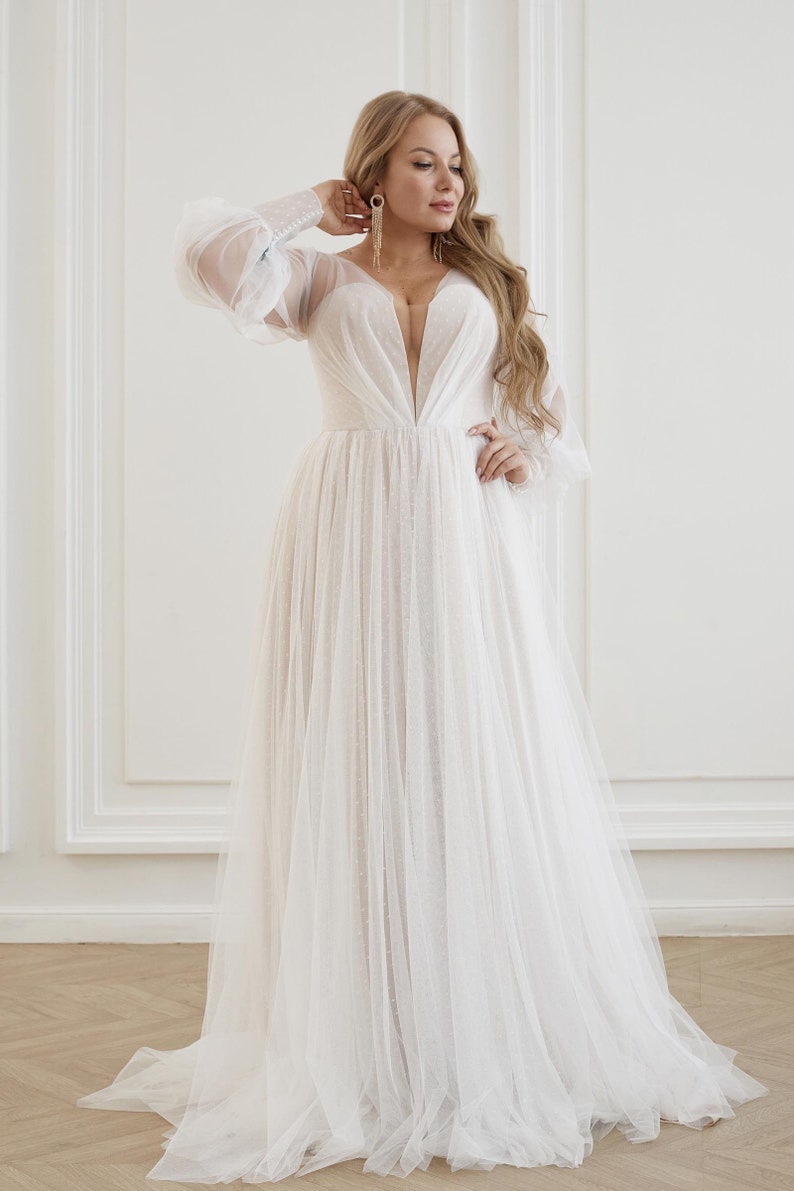 3. Plus Size Sweetheart Neckline Spaghetti Strap Lace Boho Wedding Dress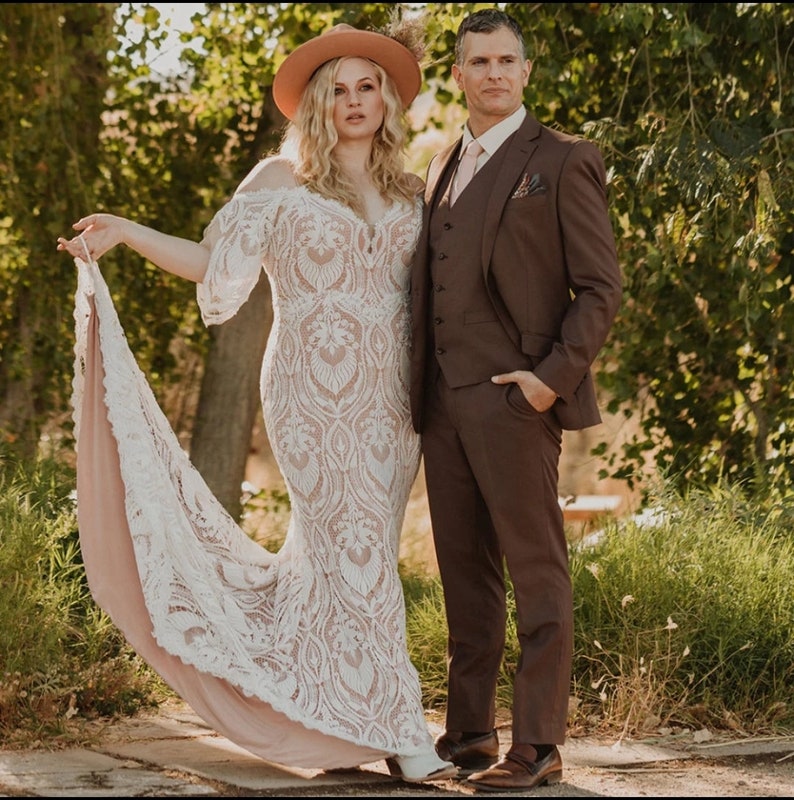 Casual Beach Wedding Gowns
Whether you're looking for an easy and breezy, sexy and formal or a blue wedding dress without any fuss, this collection of wedding dresses has a look that suits your style. Casual brides can wear one of these dresses to a beach wedding without bringing the beach and the ocean to their formal wedding ceremony. As for the bride and groom, the colder weather in the winter does not have to mean the end of their dream beach wedding.
4. White Lace Backless Maxi Dress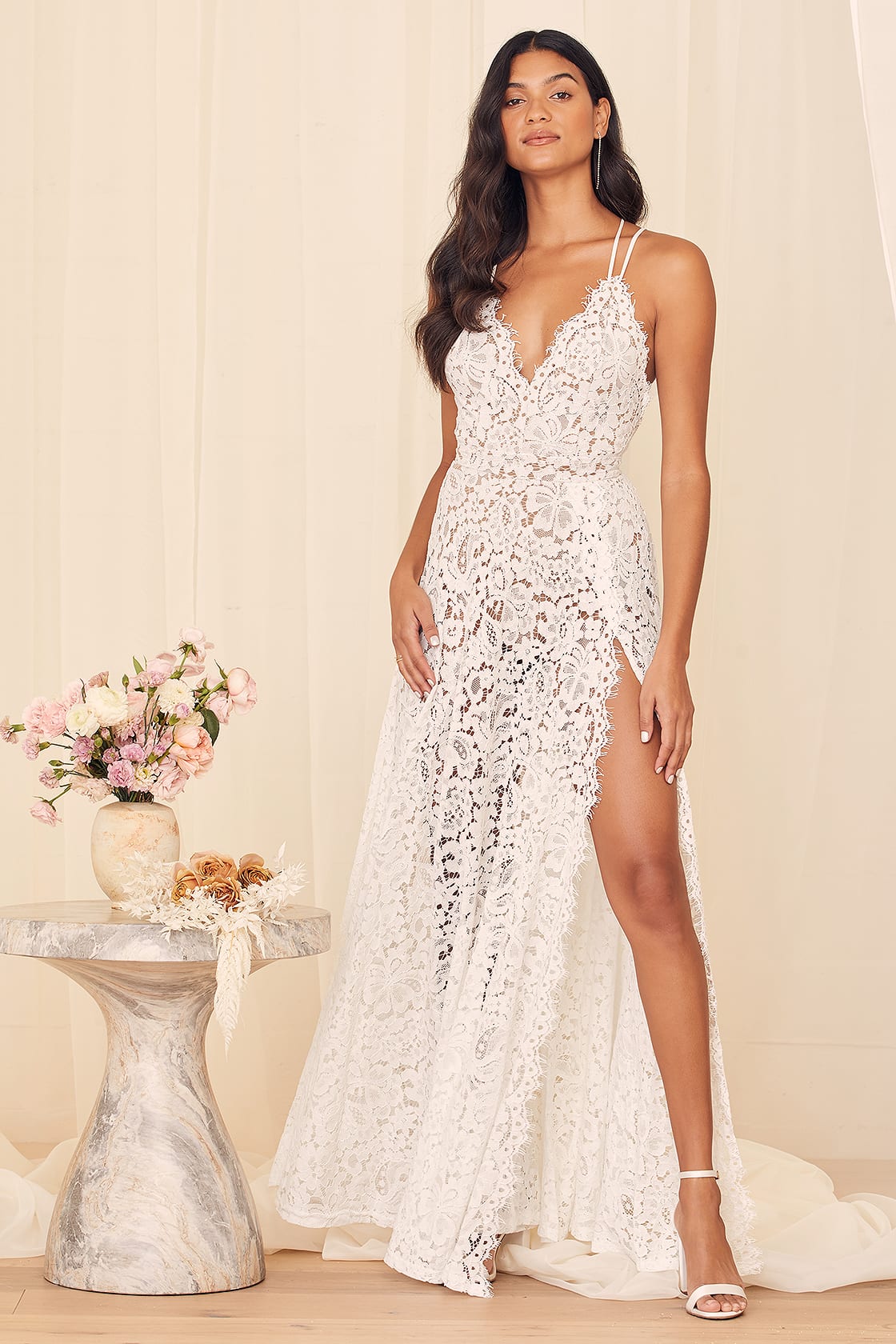 5. White Lace Flutter Sleeve Maxi Dress
Short Beach Wedding  Dresses
These short beach wedding dresses are a breath of fresh air. They're so versatile and unique, you can dress them as everyday wear or even for your destination honeymoon! These sexy, trendy short beach wedding dresses are sure to be your new go-to dresses.
6. Short wedding dress with unique detachable bow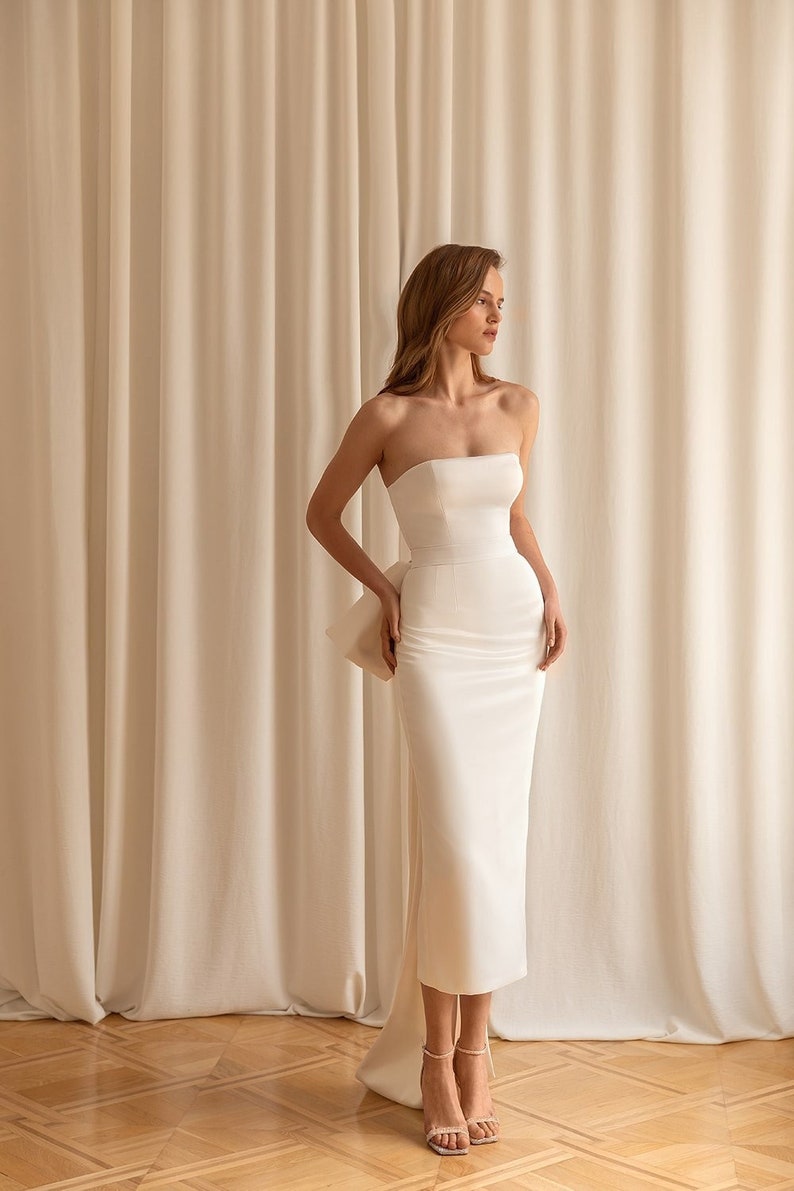 7. Romantic Silhouette Open Back Crepe Midi Wedding Dress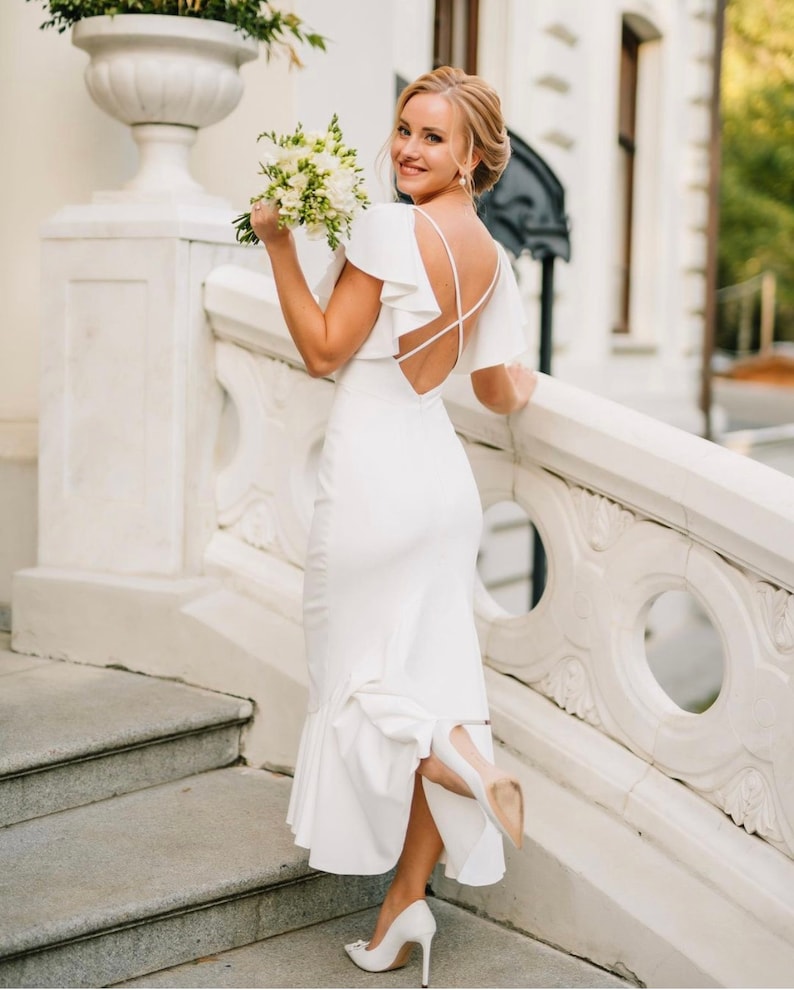 Boho Beach Bridal Dresses
Boho Beach Dresses are often low cinched, with soft fabrics. The skirt is made up of a beautiful gauze that is filled with sea glass and pearls. The neckline of this v-neck dress is made from layers of delicate organza flowers that lend a unique touch to the dress. Puffy sleeves that adorn this dress are contrasted by the detailed buttons.
8. Long sleeve pearl boho beach wedding dress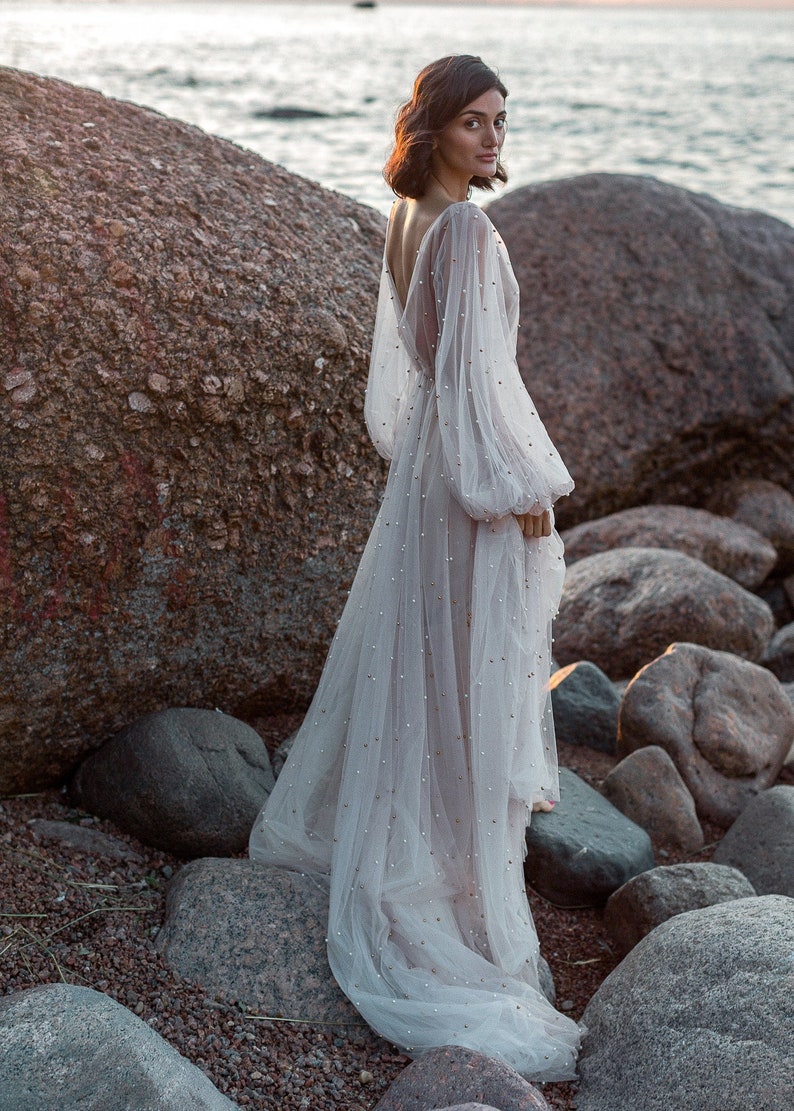 9 . Vintage Champagne Backless Spaghetti Straps Wedding Dress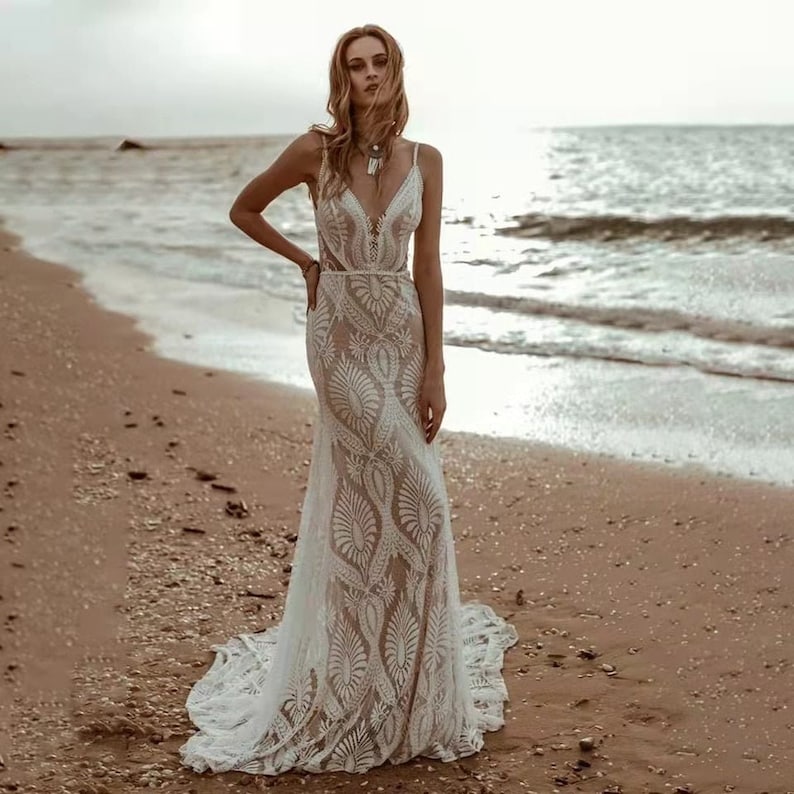 10. Bohemian A-Line Lace Long Sleeves Bridal Dress with Sweep Train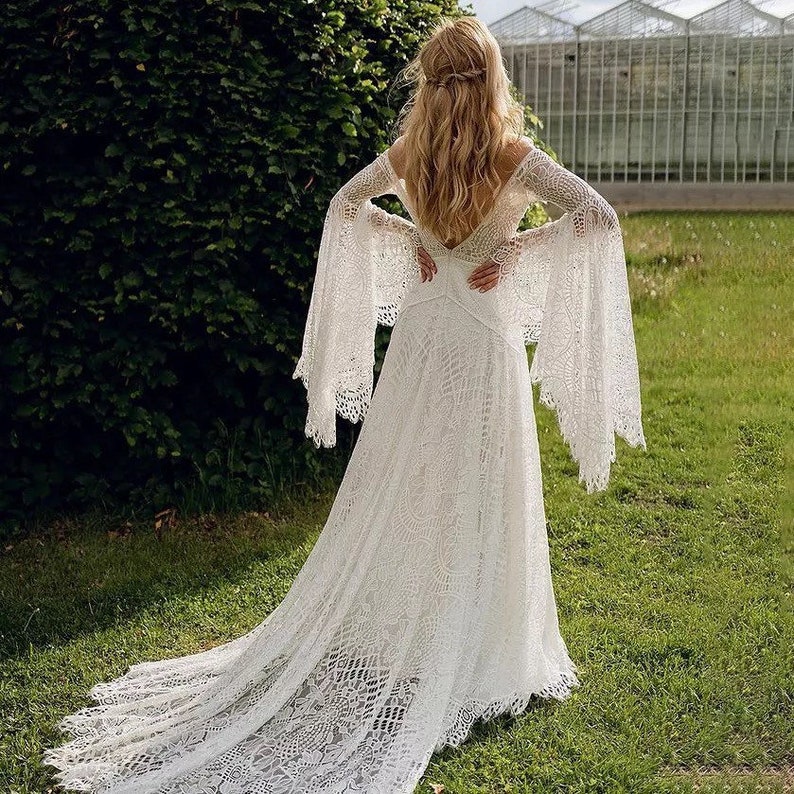 Lace Wedding Dresses for Beach Wedding
The details in the lace wedding dress are what make it an ideal choice for a beach wedding. These details include the open back, the wrist straps, and elegant detailing to the skirt of the dress. This lace dress will make all eyes on your special day. The dress has a low V-neck, making this a perfect choice for brides who want a modest beach wedding.
11. Lace Deep V-neck Beach Wedding Dresses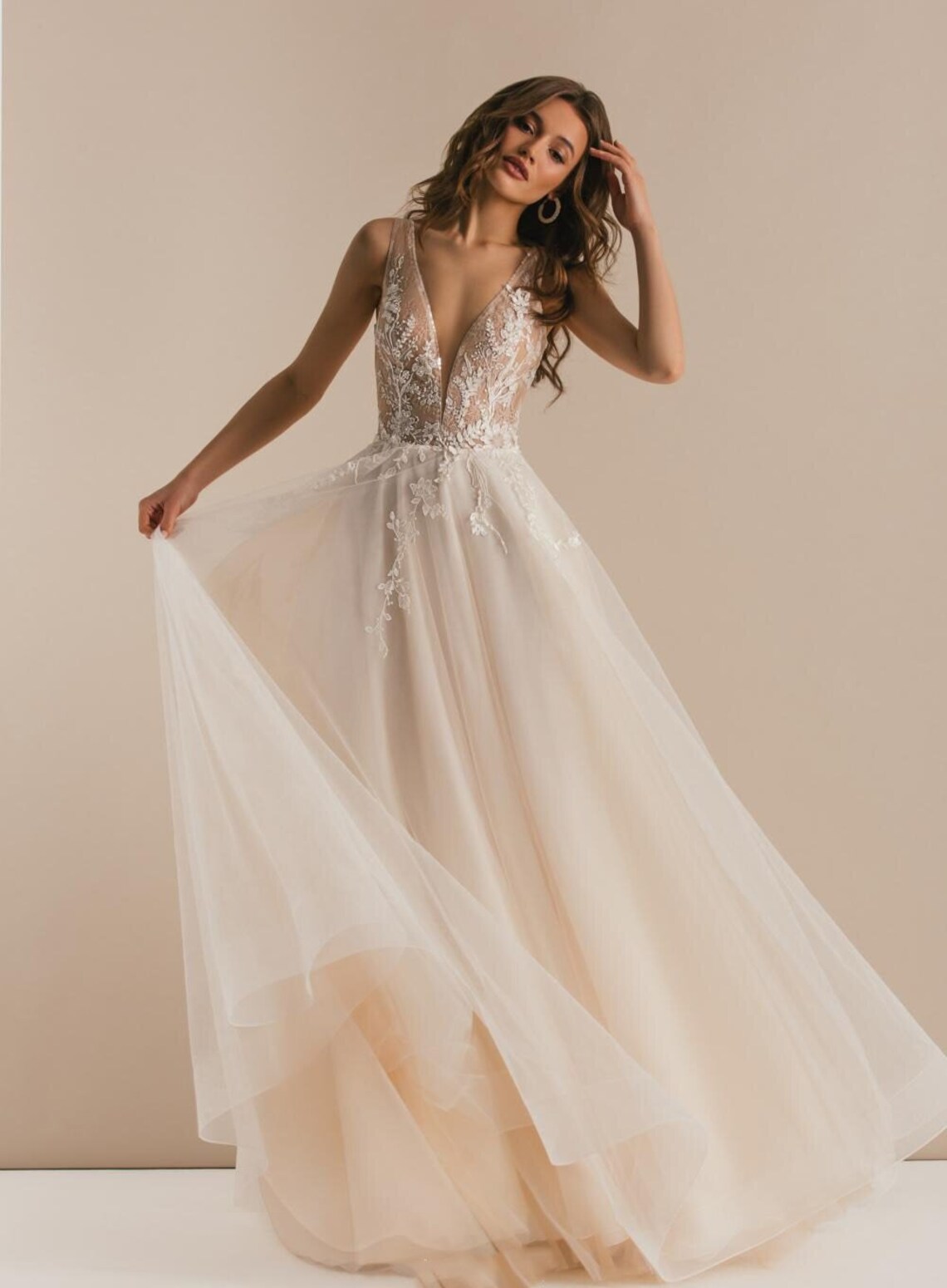 12. Bohemian Off the Shoulder Beach Bride Gown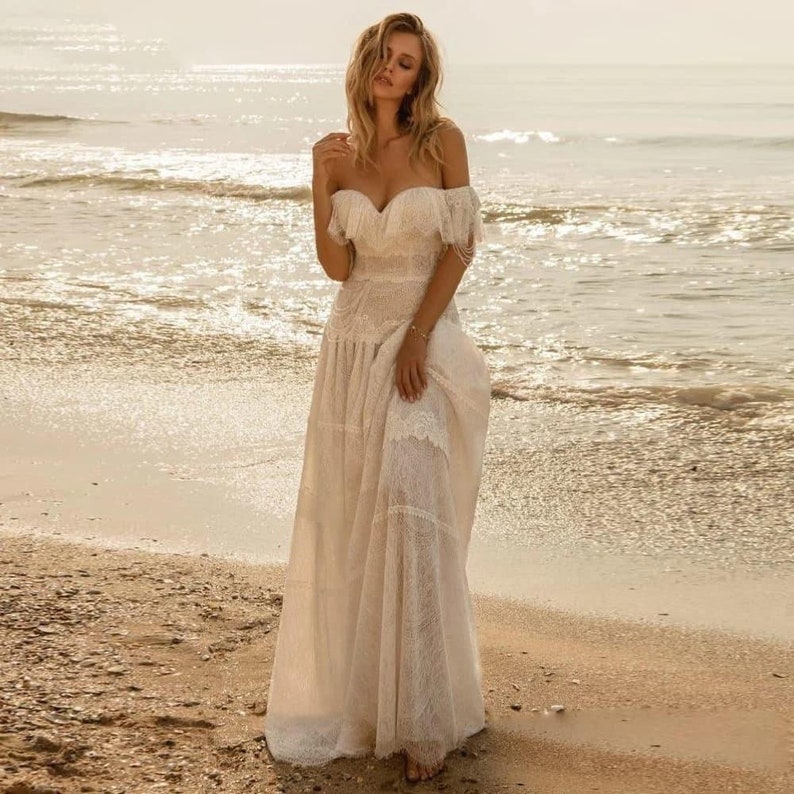 13. Spaghetti Straps Backless Lace Boho Wedding Dresses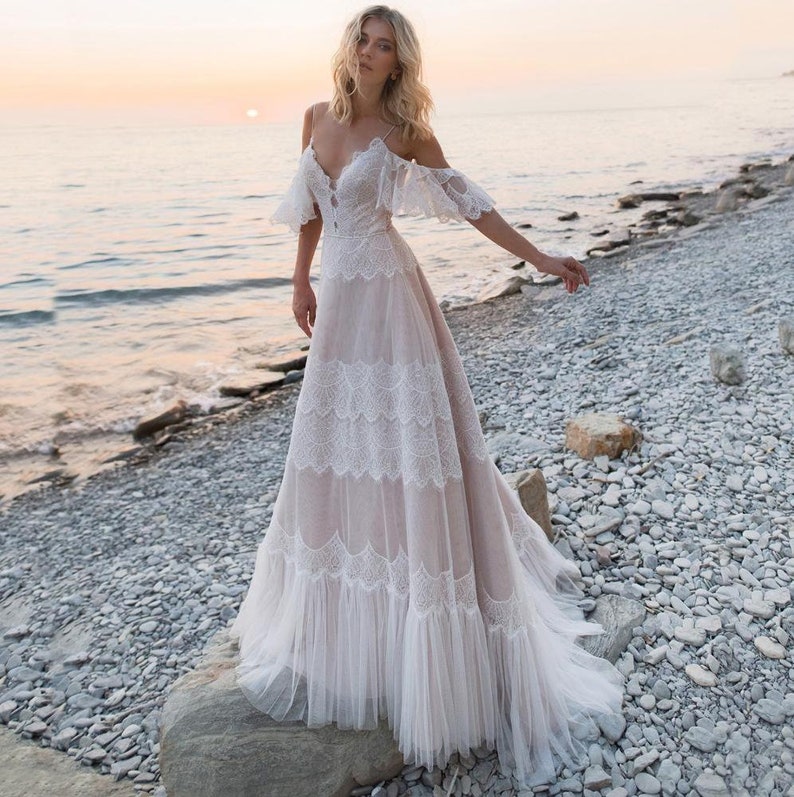 14. Boho A Line Open Back Beach Tulle Lace Wedding Dress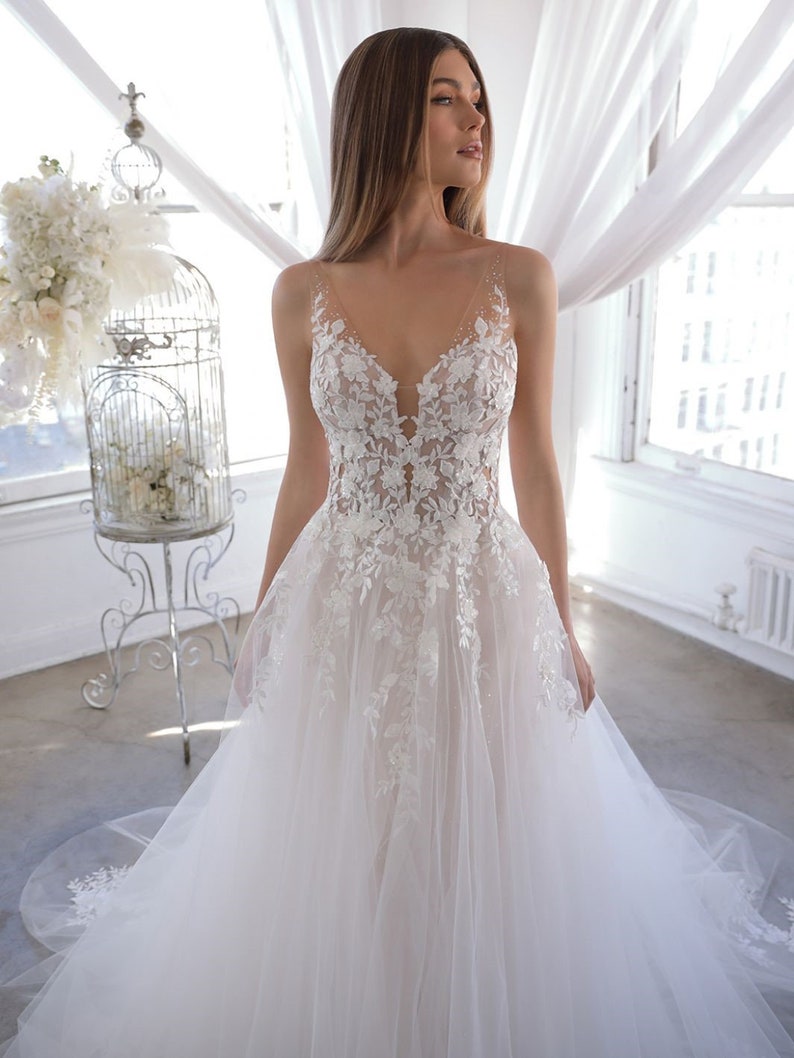 Simple Beach Wedding Dresses
15. Boho V Neck Spaghetti Straps Backless Simple Beach Wedding Dress
16. Spaghetti Str aps Sexy Bohemian Bride Dress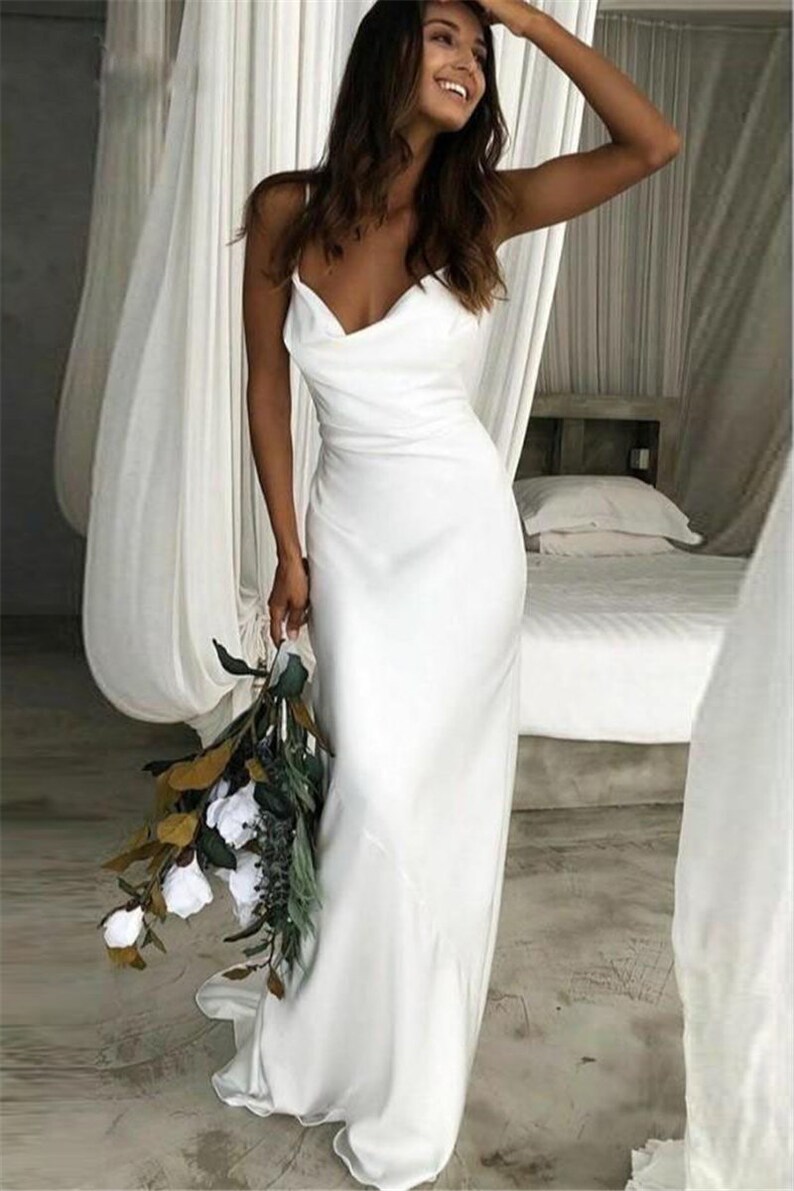 17.Open Back Bohemian Wedding Gown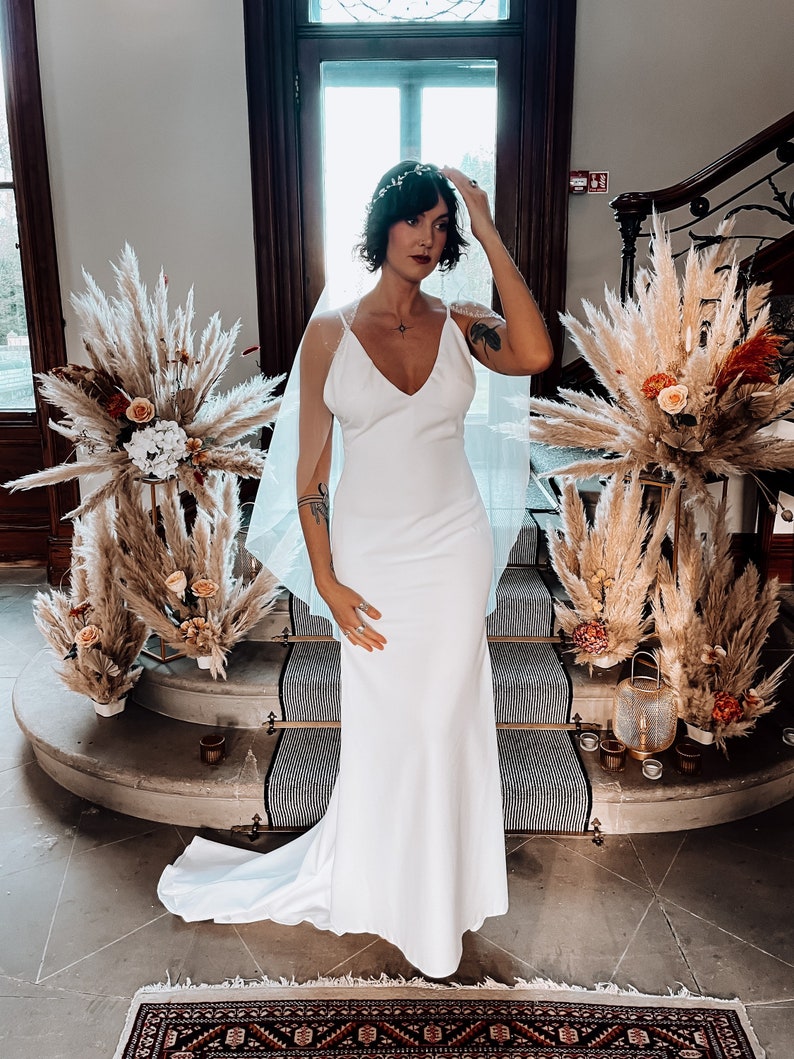 Sexy Beach Wedding Dresses
18. Celest ial Ivory Stars Wedding Dress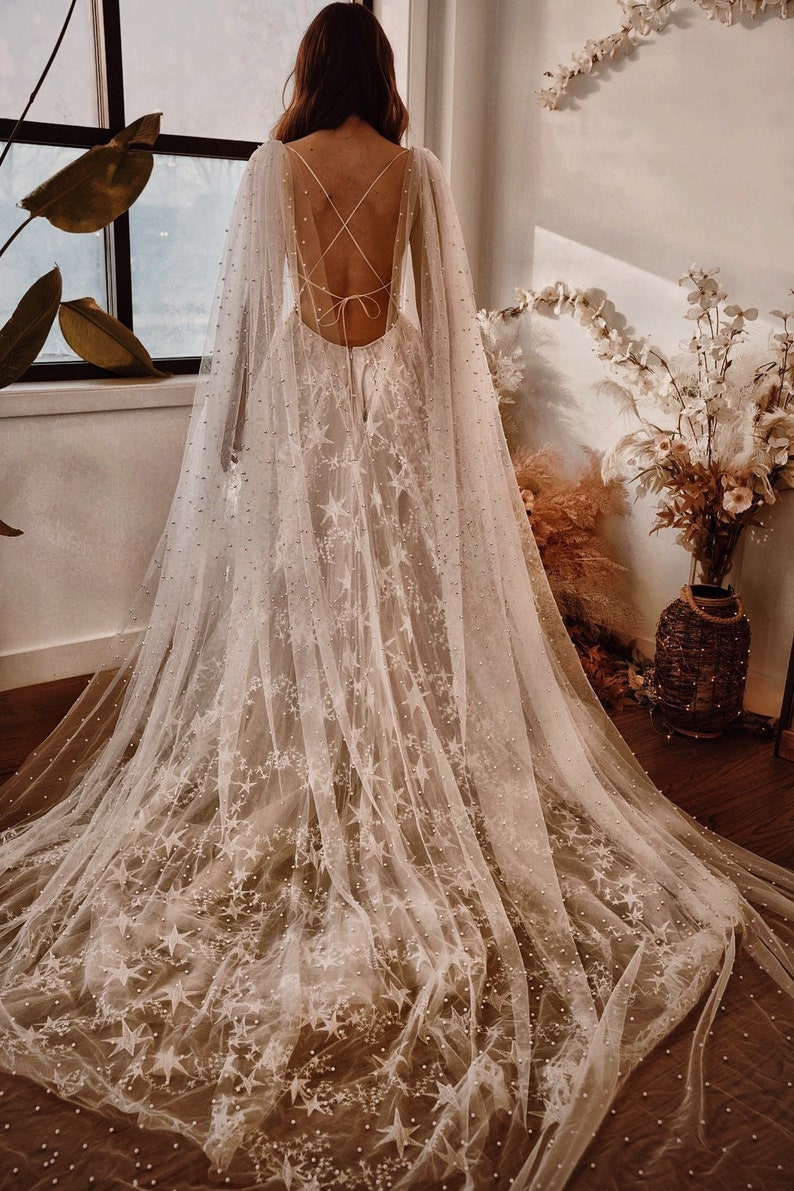 19. Modern  Sexy A-line Boho Wedding Dress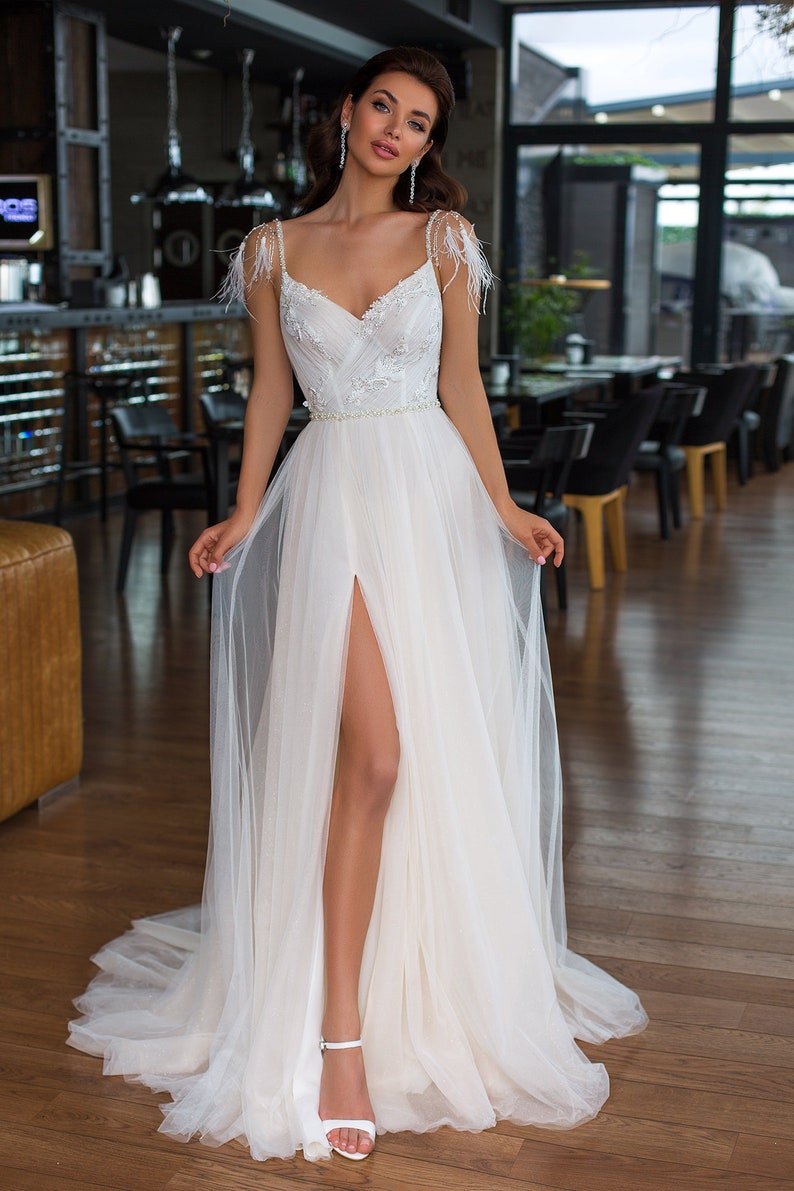 20.Sexy mermaid lace wedding dress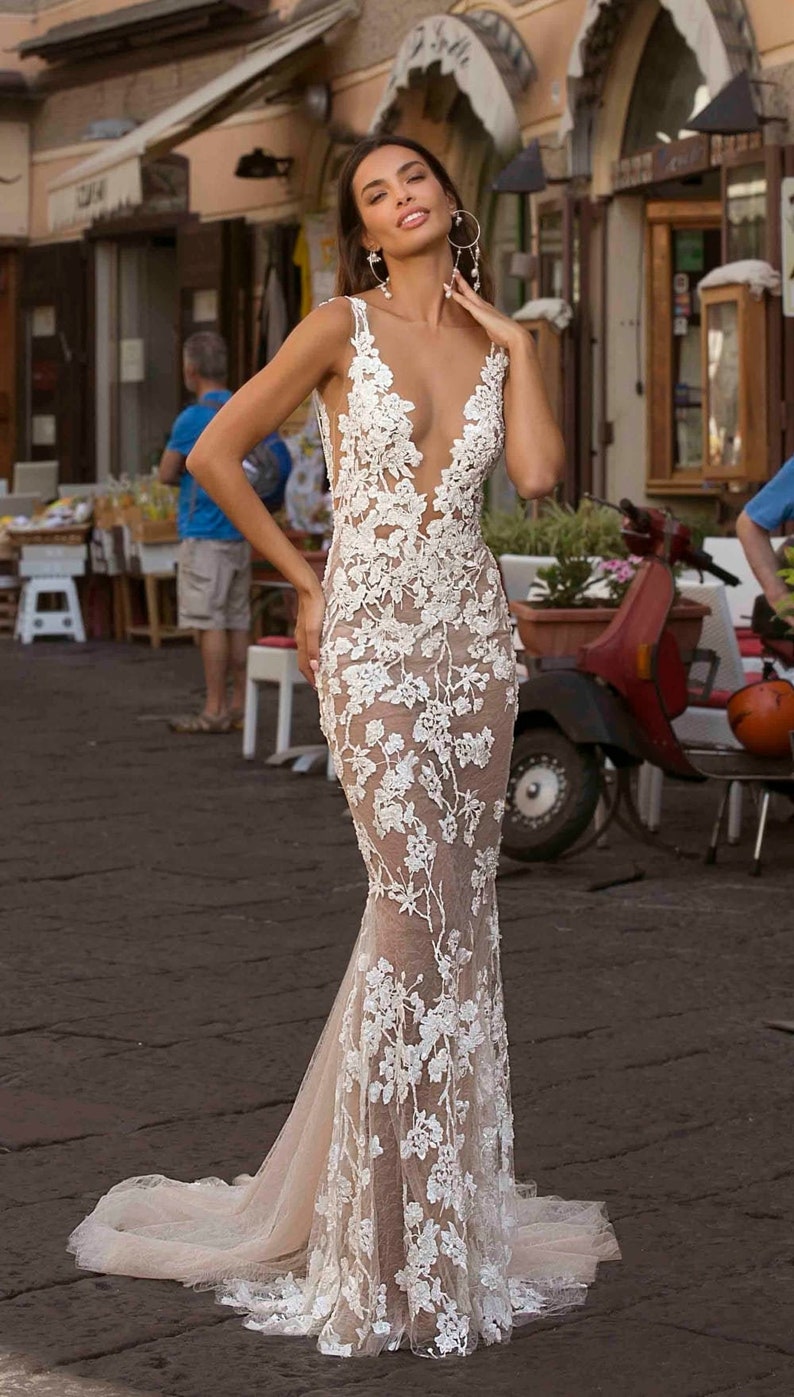 FAQ
What kind of dress should I wear to a beach wedding?
For a more relaxed beach wedding, brides may choose shorter skirts, midi-length gowns, or high-low hemlines. Consider a flowing A-line silhouette if you want to look more formal.
Do I need to wear shoes as a beach bride?
There is no need for shoes for beach weddings! ono for it if you can picture yourself barefoot in the beach as you go down the aisle. Nevertheless, if you like to wear shoes, think about choosing block heels, robust wedges, or flat sandals.