100+ Best Wedding Songs to Walk Down the Aisle To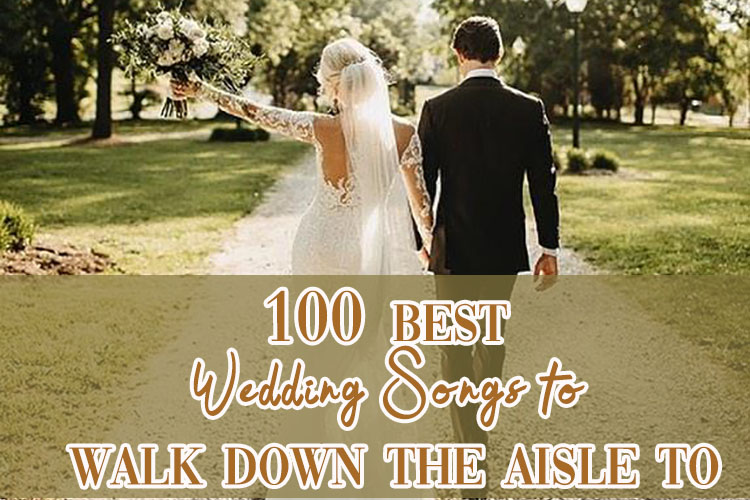 The songs you choose for your wedding day create beautiful moments that you know will stay in your memory forever. Your song choices are also a great way to express who you are as a couple: classical traditionalists, vintage music aficionados, or pure romantics.
We would argue that probably the most significant wedding song moment is the bridal entrance. It's when the wedding becomes truly real and you, your groom, and your guests all become overcome with emotion as time slows down for just a second.
It can be a hard task to select the right wedding song to express so much, so we've pulled together a list of 150 of the best wedding songs to walk down the aisle to, known for their beautiful lyrics, to help amplify the romance of your aisle walk with music.
Traditional And Classical Wedding Ceremony Songs To Walk Down The Aisle To
Instrumental Wedding Processional Songs
Modern and Popular Songs To Walk Down The Aisle To
Country Walking Down The Aisle Songs
For even more country song ideas , check out our new article: The best country wedding songs to use on your big day.
Rock Songs That Make A Great Walk-In Song for The Bride
Acoustic Songs For Your Wedding Ceremony
Every single song on this list is from Music Travel Love. They do the best acoustic versions of all your favorite songs that are perfect for walking down the aisle.
We recommend checking out the following acoustic songs by Music Travel Love:
Funny, Unique, and Non-Traditional Wedding Processional Songs