20 Plus Size Wedding Guest Dresses 2023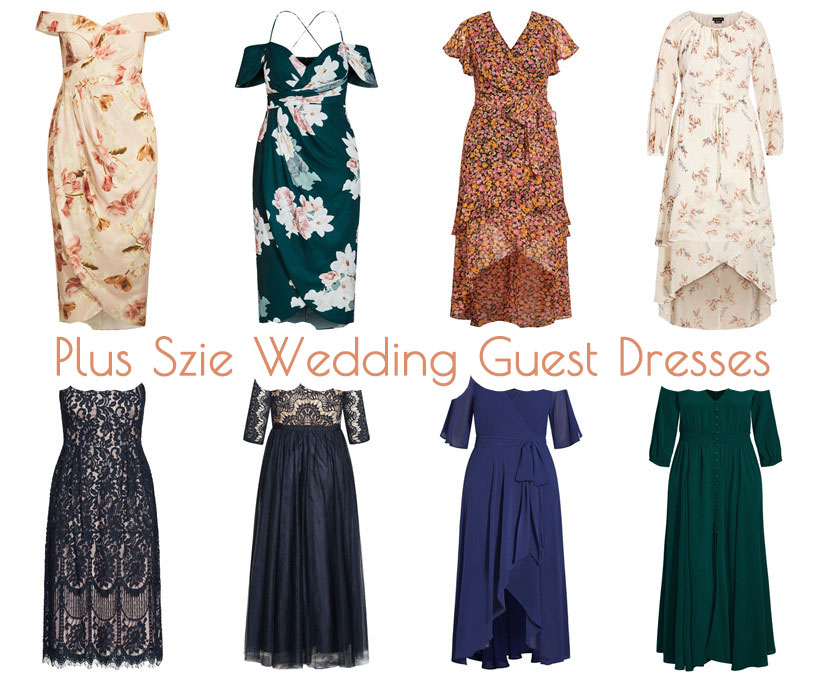 As a wedding guest, it's important to not only show your love and support for the couple, but also to look and feel your best. A great way to do this is by wearing a new dress that fits your dream wedding guest look. Whether you prefer a dreamy garden floral print, a sleek little black dress, or a floaty maxi dress for a beach wedding, there are plenty of options to choose from.
When it comes to plus-size curves, there are a variety of styles that can flatter your figure. Consider a waist-accentuating wrap dress with sleeves, which can add definition to your shape. Or, you can follow the latest summer trends for special occasions to make sure you're on-trend.
Don't forget the finishing touches to your outfit, like comfortable shoes. Sandals or wedges are great options that will allow you to dance and enjoy your favorite cocktails all night long. So, make sure to choose a dress and shoes that make you feel confident and beautiful, so you can fully celebrate and enjoy the special day.
Whether you're invited to a daytime ceremony or a formal black-tie soirée, we selected the best plus-size wedding guest dresses for you from retailers like Nordstrom, LULUS, and Avenue. Now all you have to do is RSVP.
Lace Amour Dress – deep blush
$76
Feed your fashion cravings with the laced decadence of the Lace Amour Dress. Dipped in a deep blush hue, this intricate belle loves your curves with a fitted silhouette while the dramatic lace flared sleeves perfectly compliment the scalloped hemline.
Austin Floral Maxi Dress – black
$71.6
Channel your glam goddess all night long with the endlessly luxe Austin Floral Maxi Dress. The V-neckline and cold shoulder design brings some easy elegance, while the floaty hemline and tie-waist detailing creates a curve-loving silhouette that will have you turning heads wherever you go!
Forbidden Love Maxi Dress – emerald
$67.6
Turn heads at your next special event in the Forbidden Love Maxi Dress. Featuring a straight neckline, off-shoulder sleeves, a wrap-style maxi skirt with a sexy slit to the thigh, this indulgent dress will have you turning heads wherever you go.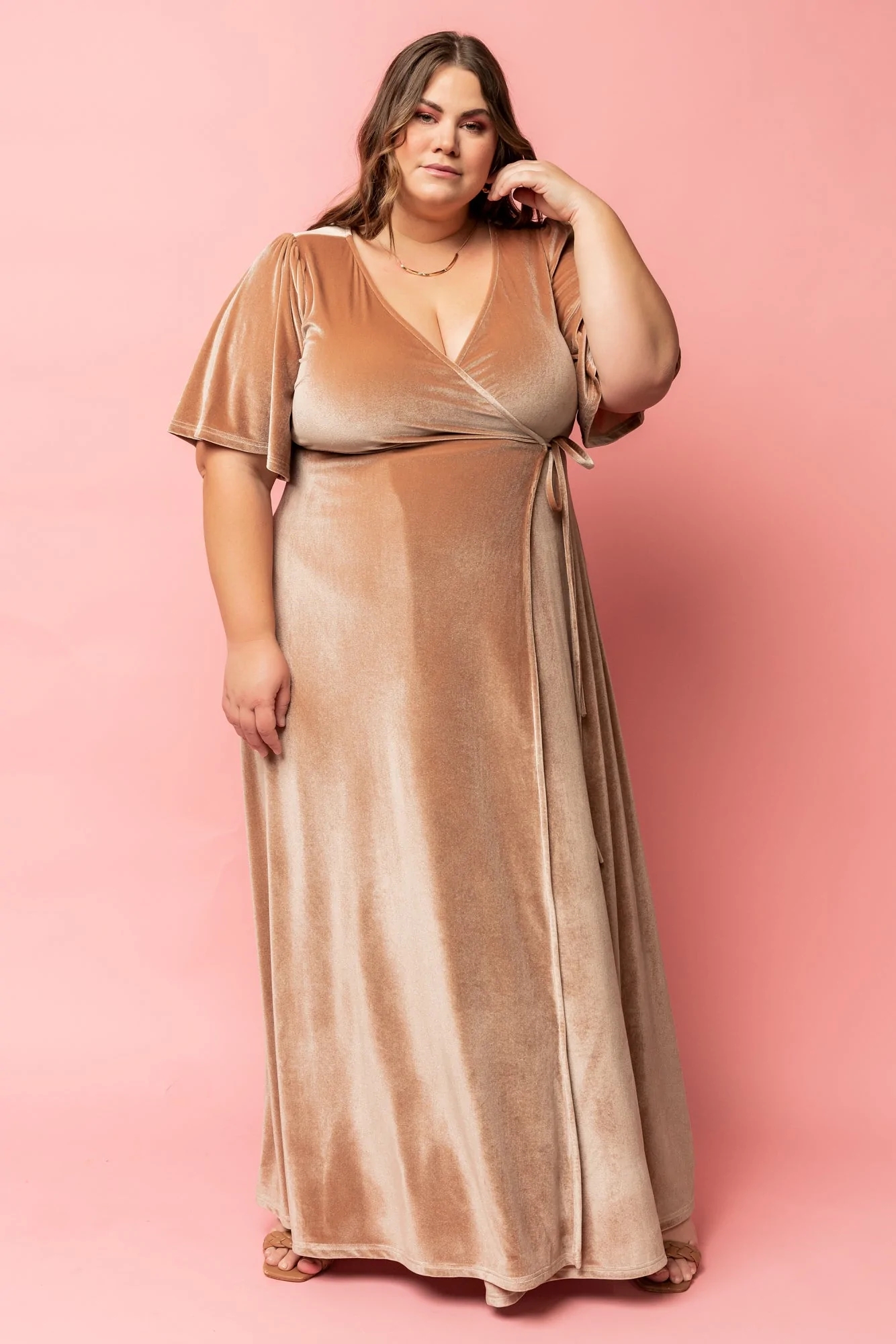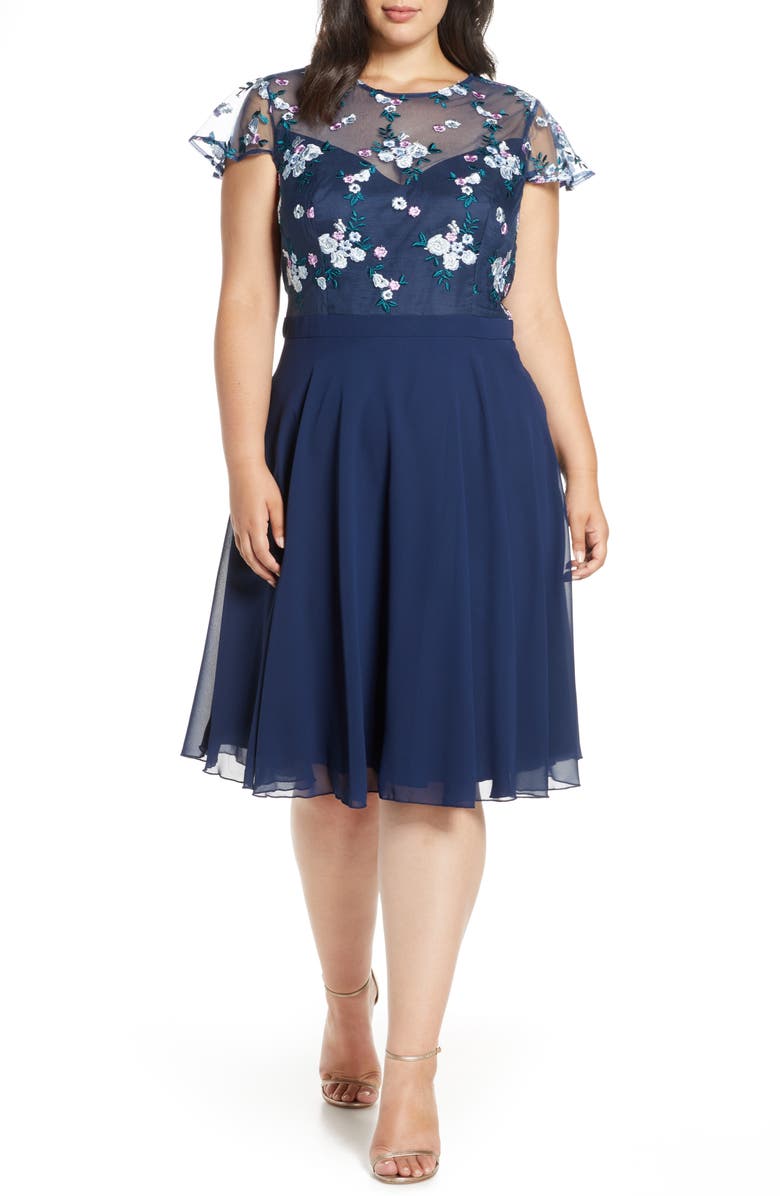 Curve Novah Embroidered Bodice Party Dress
$84
Sweet wildflowers bloom across the embroidered illusion bodice of a party dress that shows a sliver of spine above the twirly chiffon skirt.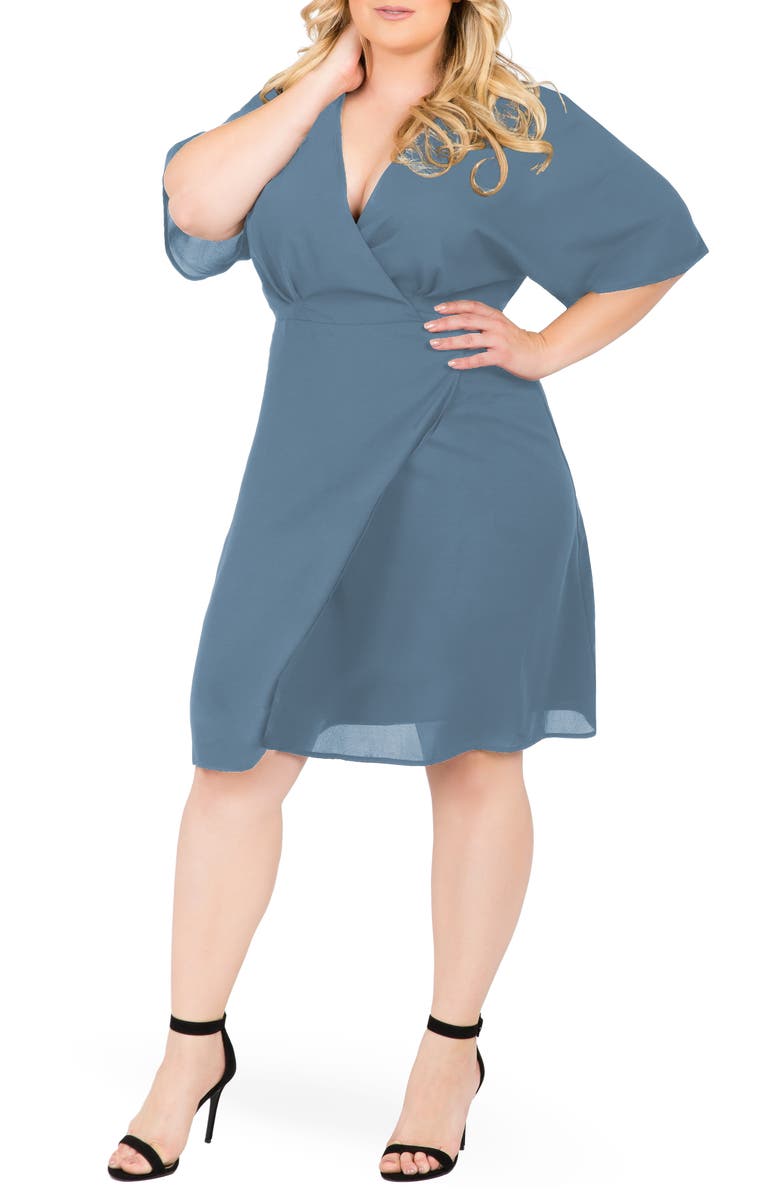 Candice Georgette Wrap Dress
$88
Wide kimono-inspired sleeves reinforce the elegantly effortless look of a swingy georgette dress that flatters with wrapped styling.
Plus Size Dresses to Wedding 2023