110 First Dance Wedding Songs [2022-2023]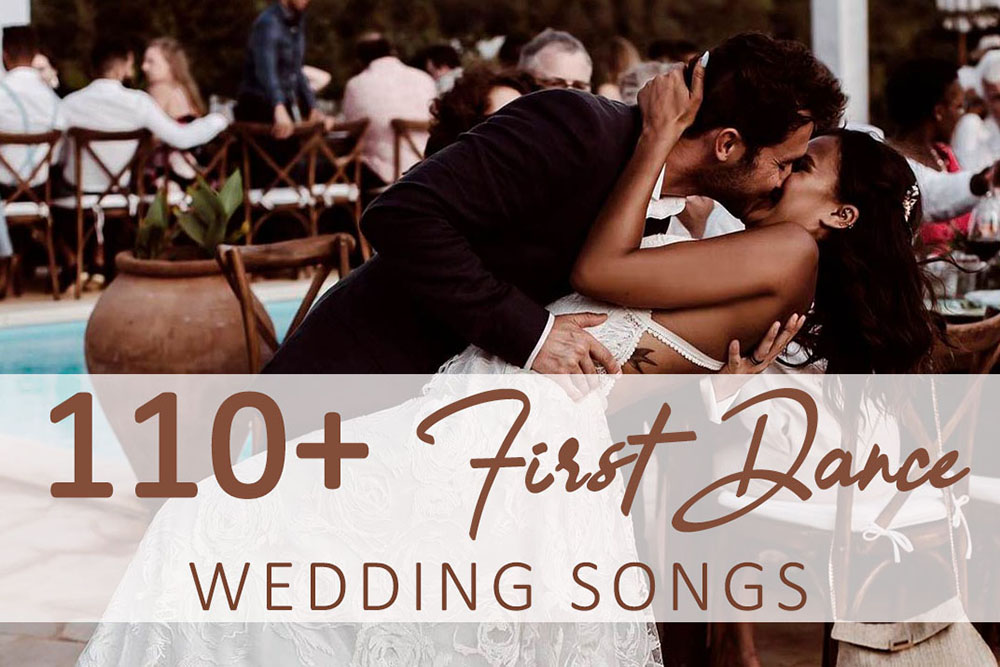 Choosing the perfect first dance song is no simple matter. You want it to be romantic. You want your guests to love it. And you want it to embody your relationship leading up to this point.
If you're reading this, obviously you haven't found The One yet and you need a little help. Read on for first dance songs ideas that are sure to inspire.
Great Oldies Songs For First Dance
Some examples of these songs are as follows:
Popular First Dance Song Ideas
A few examples of this specific genre of songs are:
Best Country First Dance Songs
Some examples of great country wedding songs are:
Top First Dance Songs
Modern First Dance Songs
Unique First Dance Wedding Songs
Best First Dance Wedding Songs
hinking Out Loud – Ed Sheeran
You Are The Best Thing – Ray Montagne
At Last – Etta James
All of Me – John Legend
A Thousand Years – Christina Perri
Make You Feel My Love – Adele
I Won't Give Up – Jason Mraz
Everything – Michael Buble
Better Together – Jack Johnson
Amazed – Lonestar
Come Away With Me – Norah Jones
First Day of My Life – Bright Eyes
Let's Stay Together – Al Green
Lucky – Jason Mraz, Colbie Caillat
Can't Help Falling in Love – Elvis Presley
Marry Me – Train
Wonderful Tonight – Eric Clapton
What a Wonderful World – Louis Armstrong
Crazy Love – Van Morrison
I'm Yours – Jason Mraz
The Luckiest – Ben Folds
How Long Will I Love You – Ellie Goulding
Your Song – Elton John
Marry You – Bruno Mars
The Way You Look Tonight – Tony Bennett
Tenerife Sea – Ed Sheeran
Then – Brad Paisley
Stand By Me – Ben E. King
Unchained Melody – The Righteous Brothers
Ho Hey – The Lumineers
You Are So Beautiful – Joe Cocker
Iris – The Goo Goo Dolls
My Girl – The Temptations
L-O-V-E – Nat King Cole
Truly Madly Deeply – Savage Garden
(Everything I Do) I Do It For You – Bryan Adams
I Don't Want to Miss a Thing – Aerosmith
Kiss Me – Ed Sheeran
You and Me – Lifehouse
Chasing Cars – Snow Patrol
My Best Friend – Tim McGraw
Can't Take My Eyes Off You – Andy Williams
When a Man Loves a Woman – Percy Sledge
Your Song – Ellie Goulding
The Way You Look Tonight – Frank Sinatra
Baby I'm Yours – Arctic Monkeys
Stay With You – John Legend
I Loved Her First – Heartland
That's How Strong My Love Is – Otis Redding
You & Me Song – The Wannadies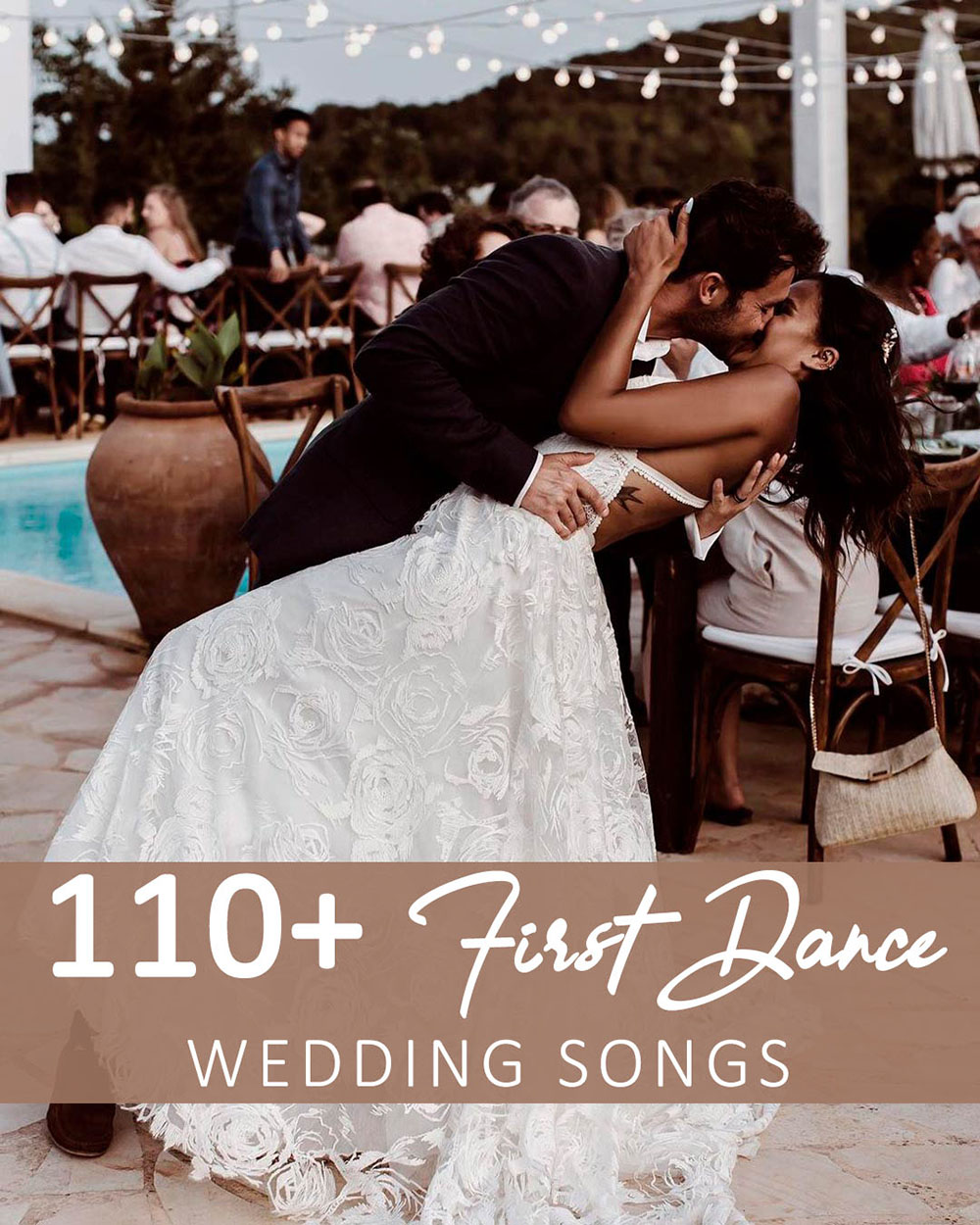 Typically the bride and groom, bride and bride, or groom and groom do their first dance as soon as they get announced into the their wedding reception.
This is the best time to do the dance because all guests are already seated to watch the reception entrances. All eyes are already on the couple as they enter.
Try not to chat through the entire dance – It makes it very difficult for the photographer to get amazing photos that look natural if the couple is talking the entire time (this goes for the mother-son and father-dances too)
Don't cut the dance too short – Some couples don't like being the center of attention, and that's ok. Give your photographer at least 2 minutes to get some awesome photos. And let them know ahead of time if you are cutting the song short. This way they can prepare.
Tell your photographer about any choreographed dances or surprises during the first dance – By telling your photographer about your dance plans, they can be in the right position for any lifts, dips, surprises, etc.