Rustic Old Door Wedding Backdrop and Ceremony Entrance Ideas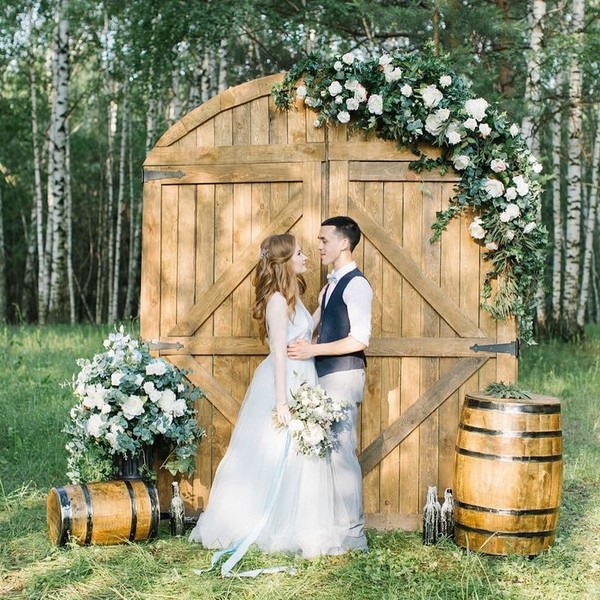 When it comes to wedding ideas and design in general, the things that always really get me are just… whimsical. The post office that sends out teeny tiny letters. Donut walls. Dogs in floral collars. And this, my favourite of all whimsical wedding ideas – the door in the air. We first started seeing 'outdoor chapels' a few years ago, and the charm of a freestanding door being used as the entrance to an outdoor ceremony has only increased as time's gone by. I mean, it's adorable. And it's also a great way to make an entrance, because you get to do that fling-the-church-doors-wide-as-the-bride-appears thing, even if you're saying your vows in the middle of the forest or on a beach. Some couples have switched things around and used the doors as an actual altar, and that's great too. All I know is, every time I see a vintage door being upcycled as ceremony decor, especially if it's draped in flowers, my heart beats just a little bit faster. If you're planning a secret garden wedding this is a must-have, but even if you're not, this is one way to bring some sheer delight to your ceremony, even before the vows are spoken.
Old Door Wedding Backdrops
To add a touch of rustic charm to your wedding, consider using old door wedding backdrops. You can find old doors at flea markets or salvage yards, or even repurpose ones from your own home. Decorate them with flowers, greenery, or even an old oak barrel, and they'll make a beautiful backdrop for your nuptials.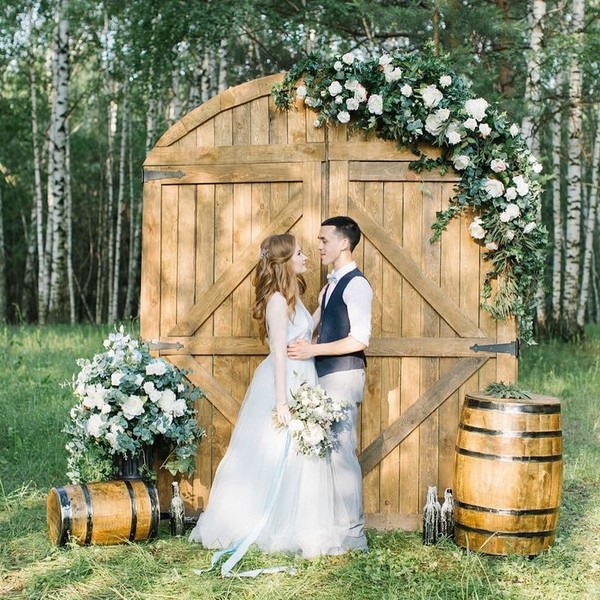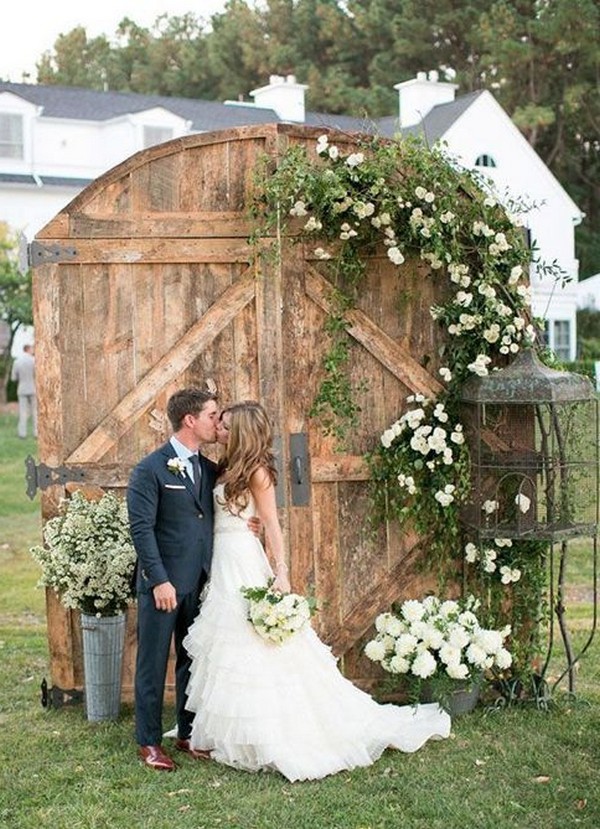 Old Door Photo Booth
In olden times, before the advent of social media, people used physical photo booths to capture memories of special events. In this old door wedding photo booth, guests can step back in time and take some fun photos with friends or family. The booth is decorated with flowers and vines, and other old-fashioned decorations, to give it a truly authentic feel.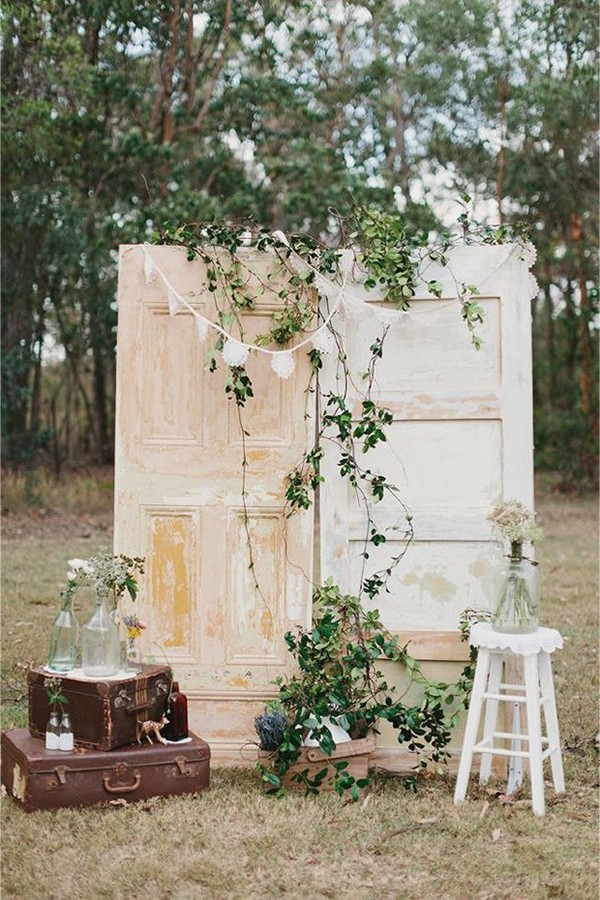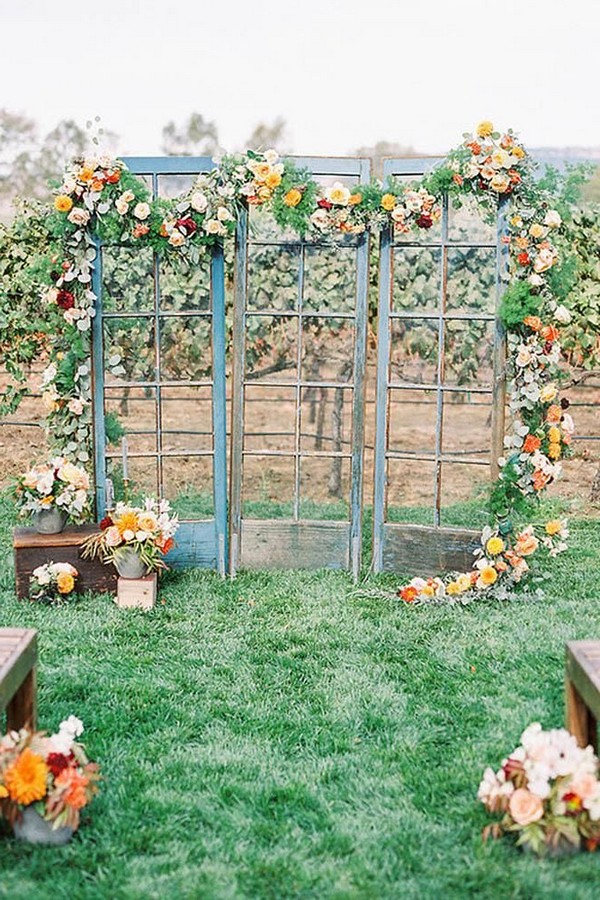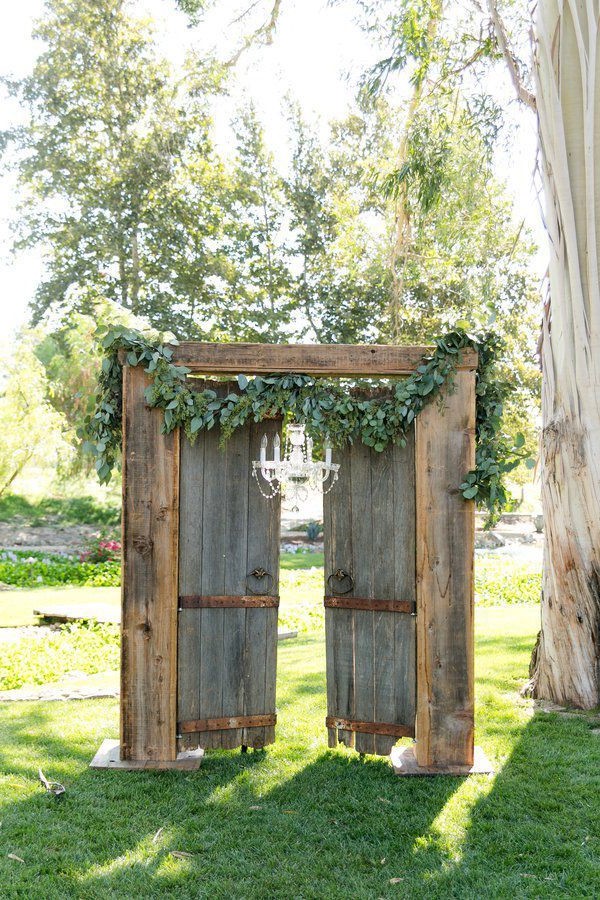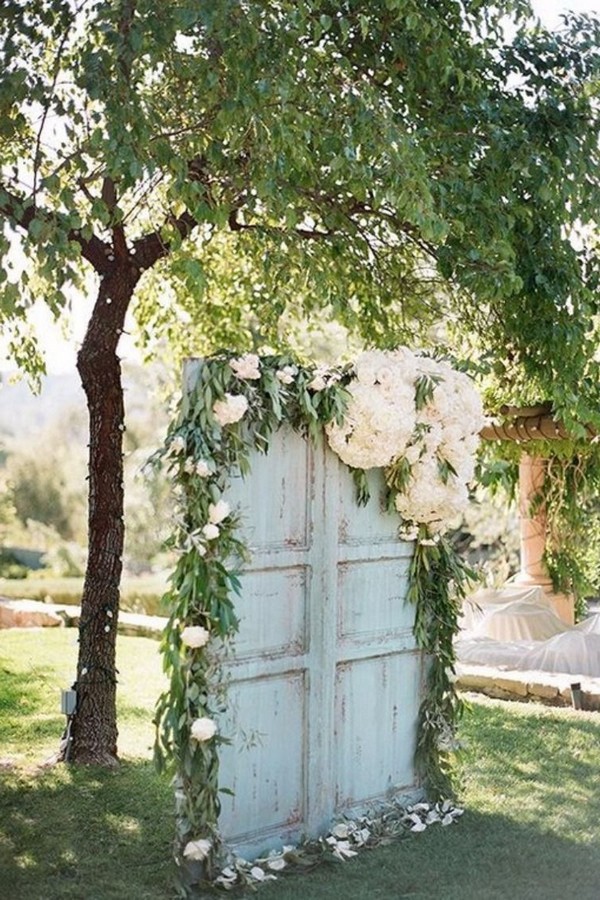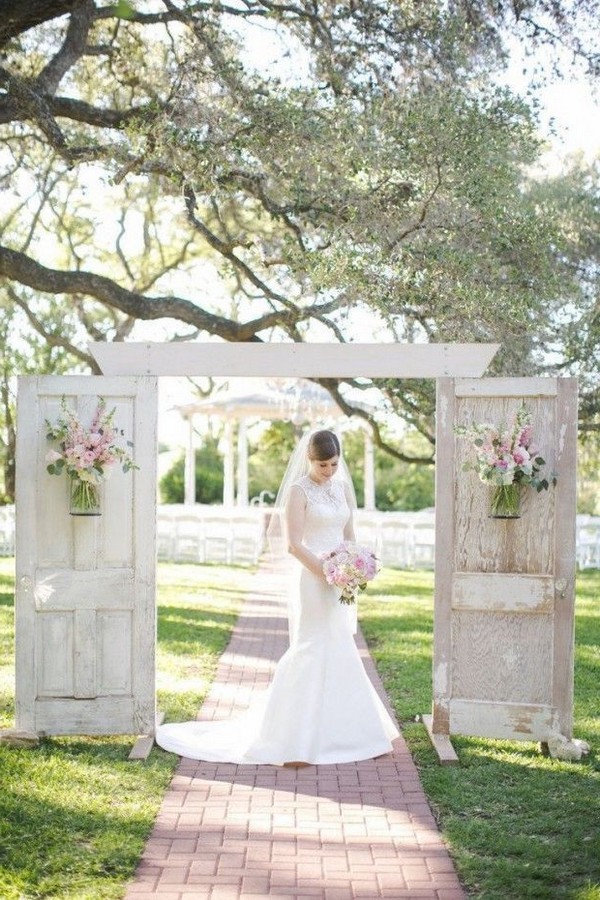 Old Door Wedding Entrance Decoration
If you're looking for a unique and beautiful way to decorate your wedding entrance, look no further than using an old door! This decoration idea is simple yet stunning, and it's sure to make a lasting impression on your guests. All you need is an old door, some flowers, and some vines, and you can transform your entrance into a breathtaking scene.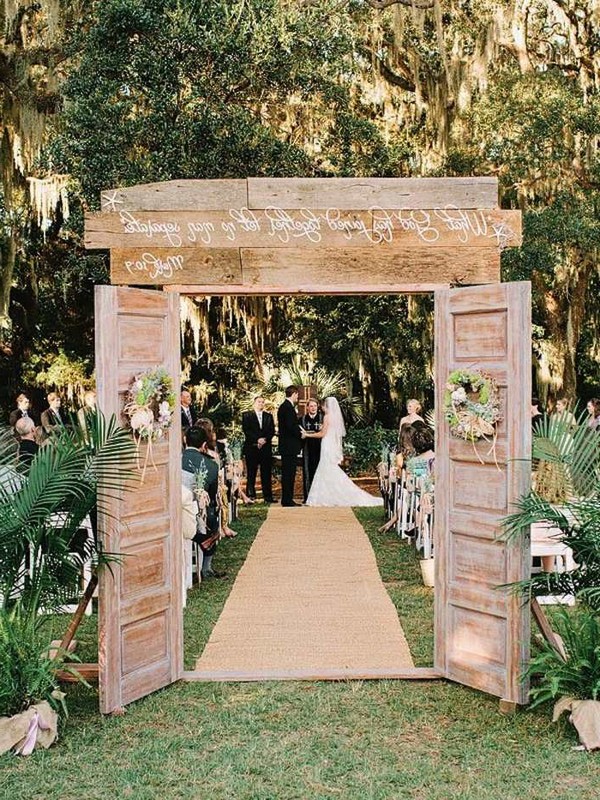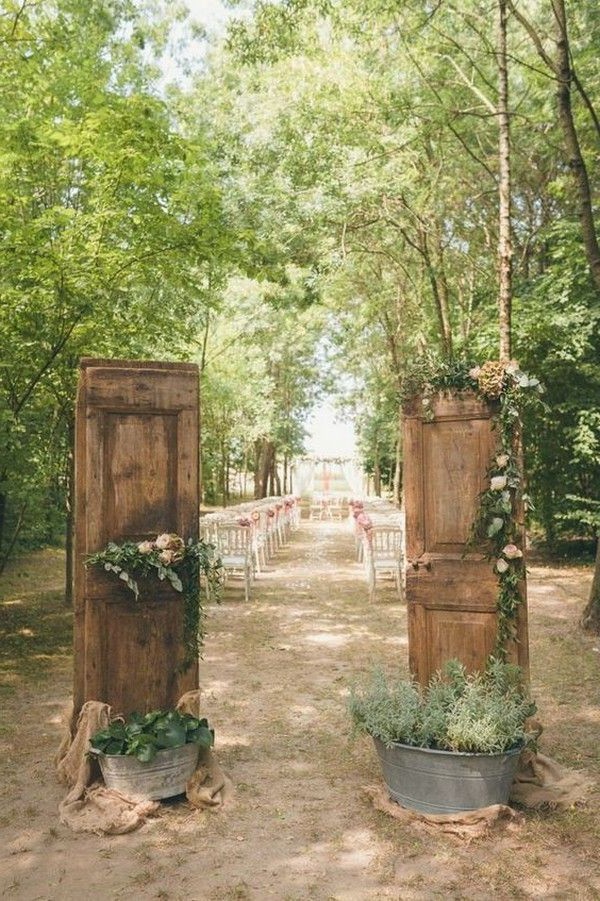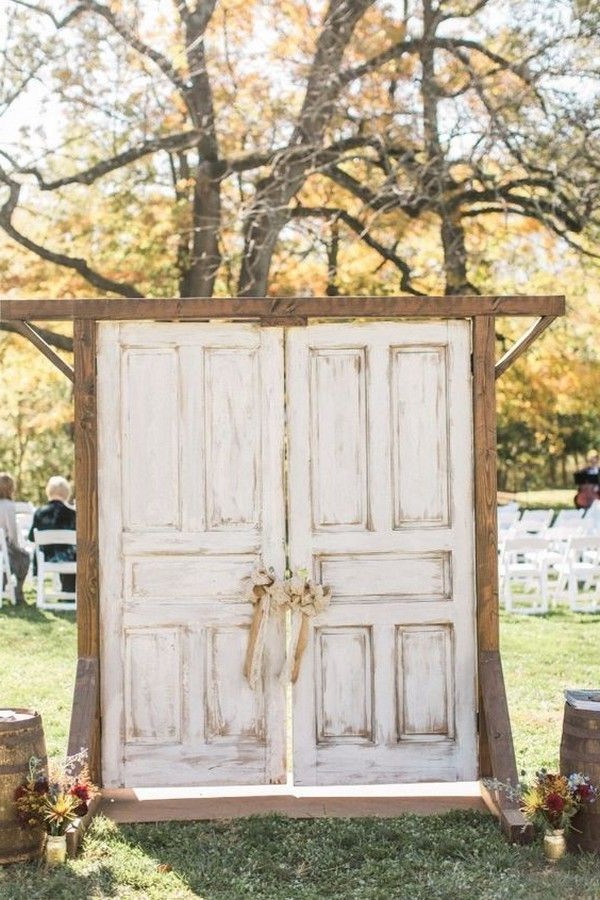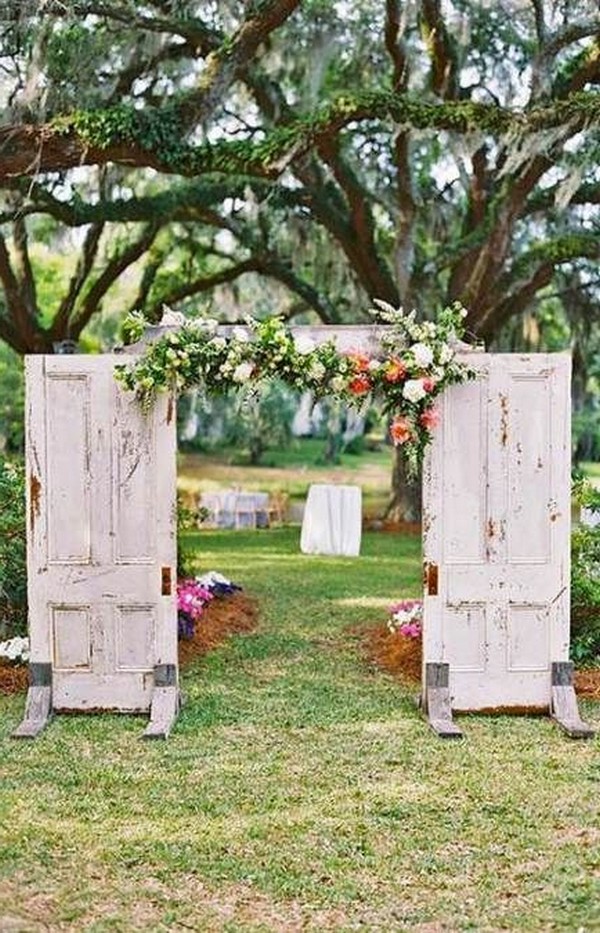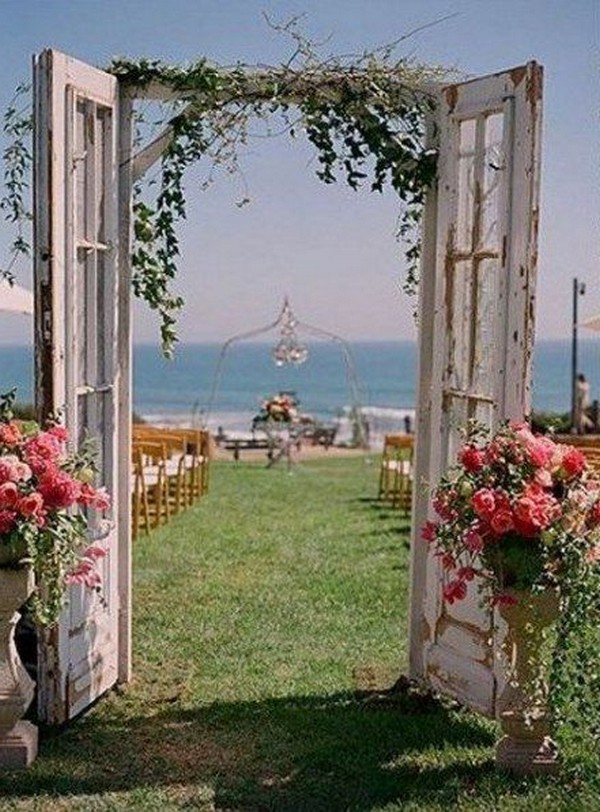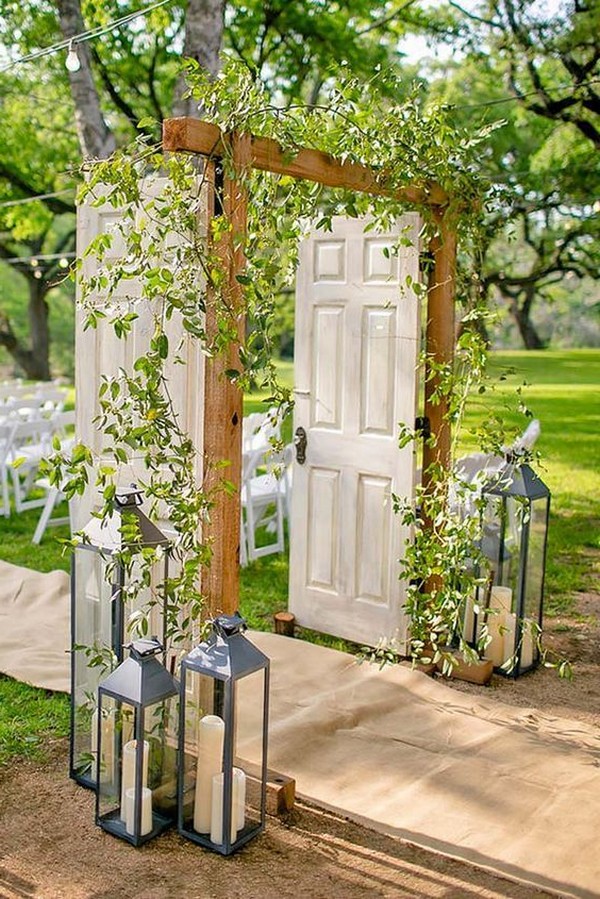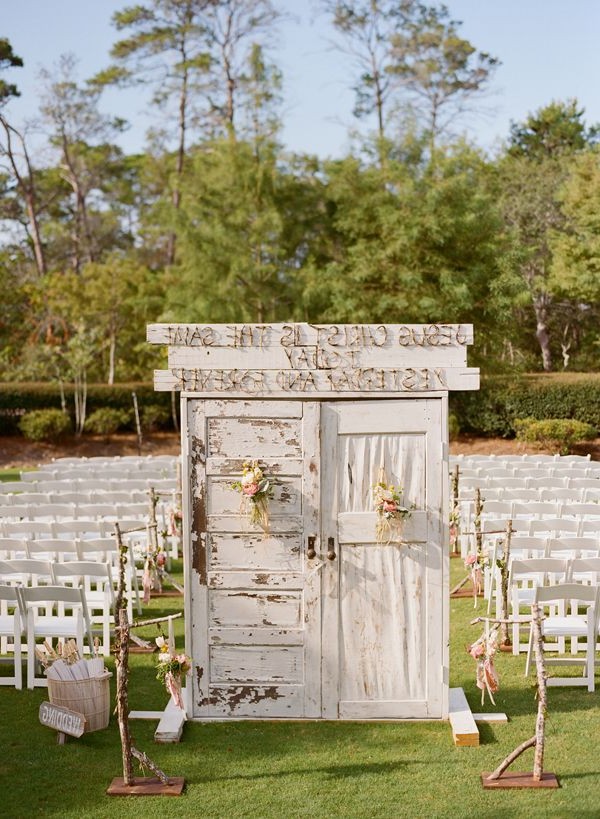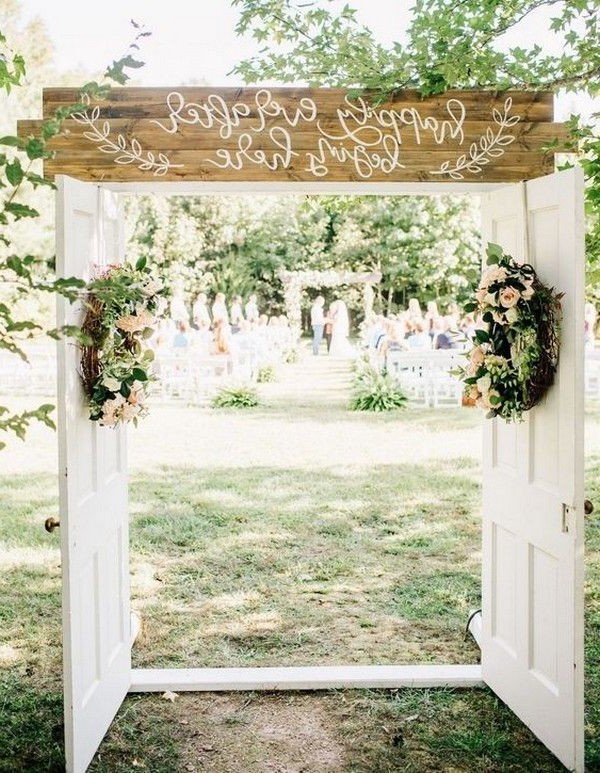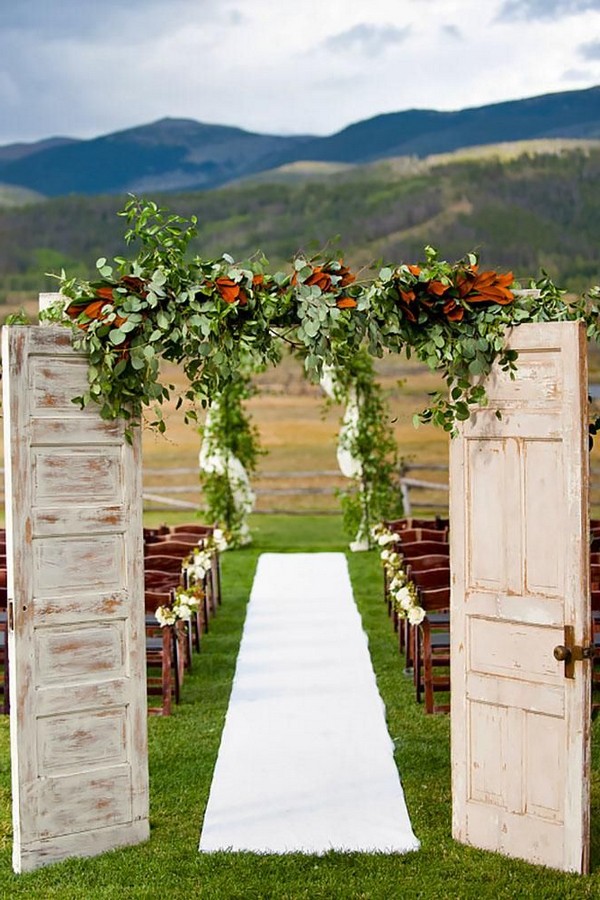 Old Door Wedding Welcome Decorations
As you pull into the driveway, you can't help but notice the beautiful old door that's been placed at the entrance of the property. From the moment you step out of your car, you feel like you're being welcomed into a magical place. The door is decorated with garlands of flowers and greenery, and there's a sign that reads "welcome guests." You can't help but smile as you enter the property and are greeted by the friendly faces of the wedding party.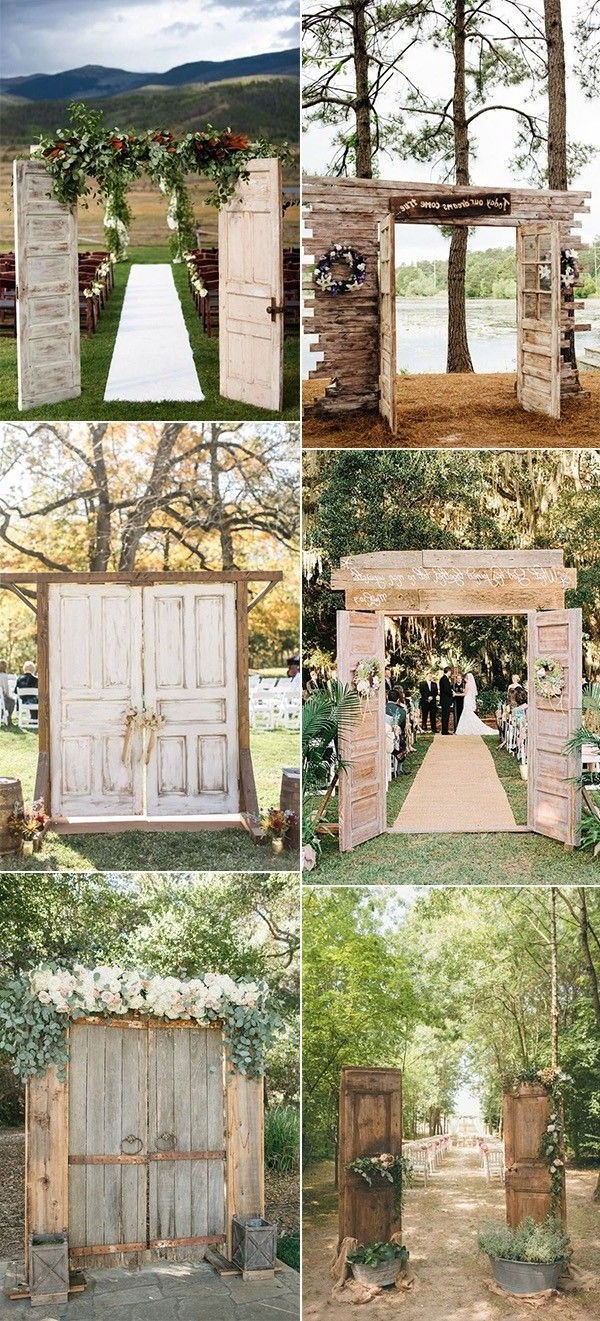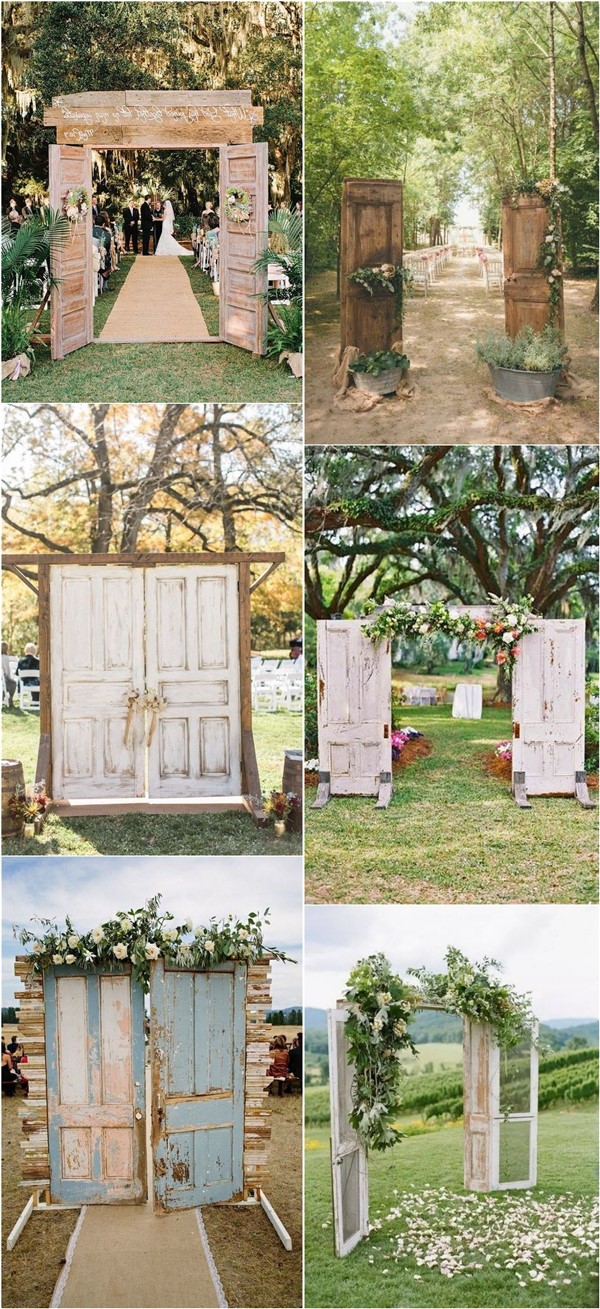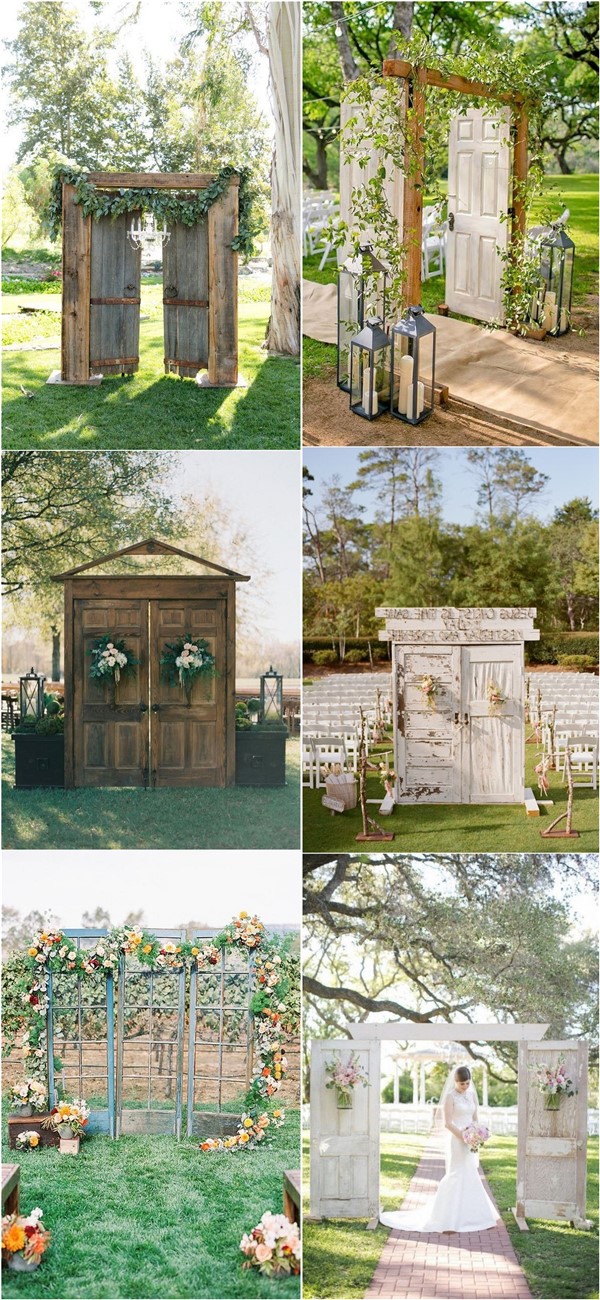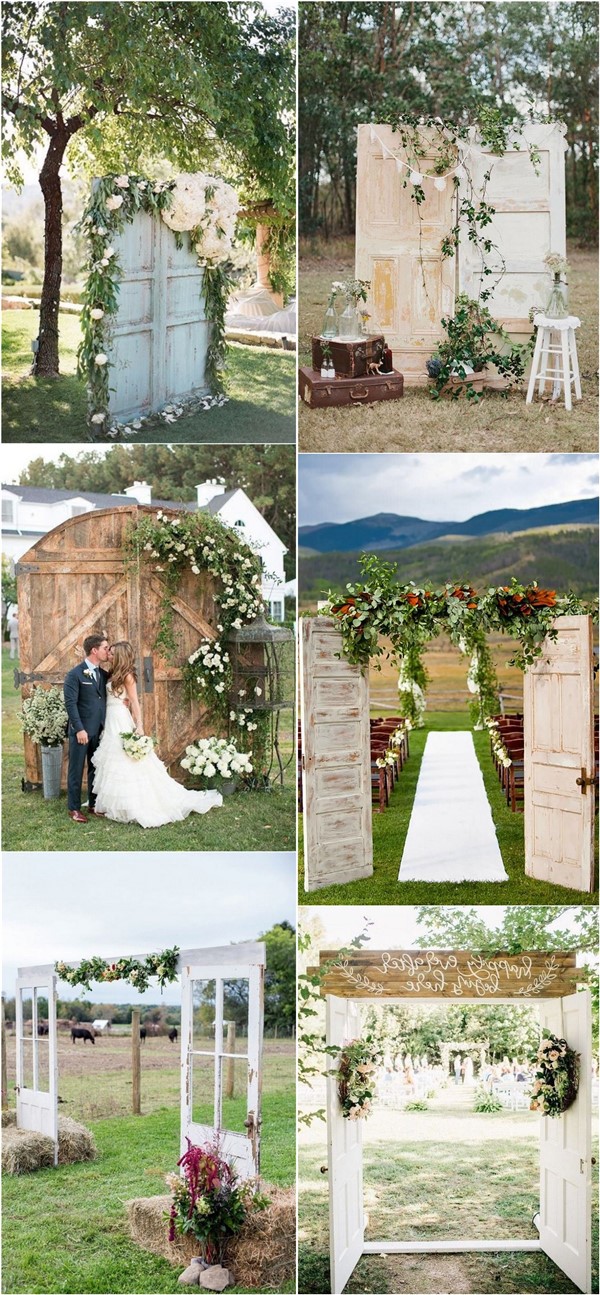 This article provides rustic old door wedding backdrop and ceremony entrance ideas for your special day. Whether you are looking for a classic or modern touch, these ideas will add some style to your wedding.