30 Best Wedding Donut Walls & Displays for 2023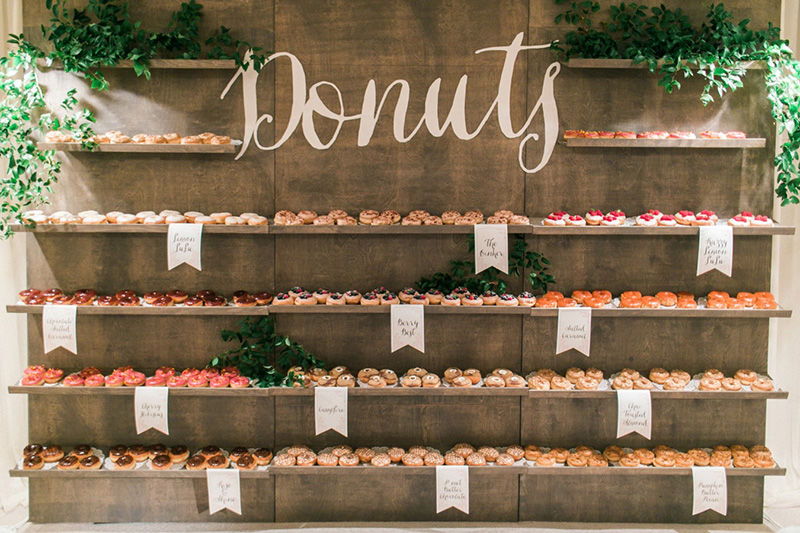 There's no wedding without desserts of some kind, and usually it's a wedding cake or several cakes but more and more couple choose non-typical options. One of them is donuts, and today they are displayed not just on plates, on whole walls! Donut walls are the hottest catering trend, this is true not only for weddings but also for rehearsal dinners, engagement parties, bridal showers and many other events. Donuts are tasty, and it's a great way to save on the budget as you won't need a cake – you can just bake the donuts yourself. Today I'd like to share the most gorgeous ideas with yummy donuts and tell you how to style such a wall if you wanna do it yourself.
Donuts Cake Tower
Custom-designed donuts, turning the stacked tower into a fully customized and uniquely delicious centerpiece for your wedding ceremony, reception, or wedding cake.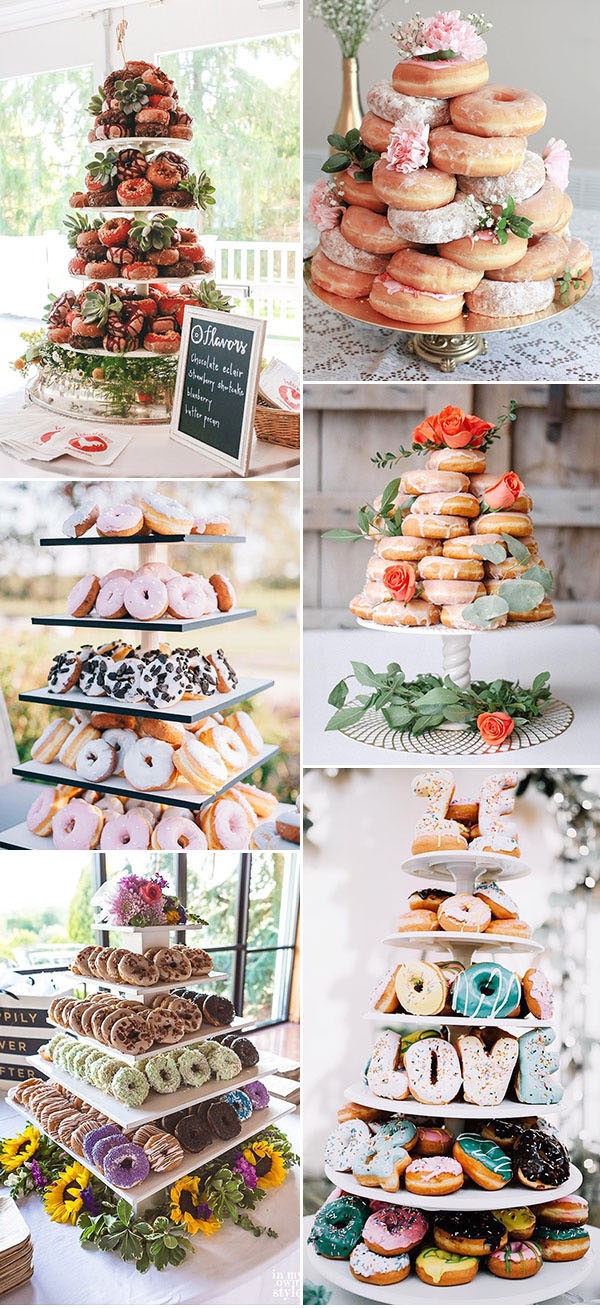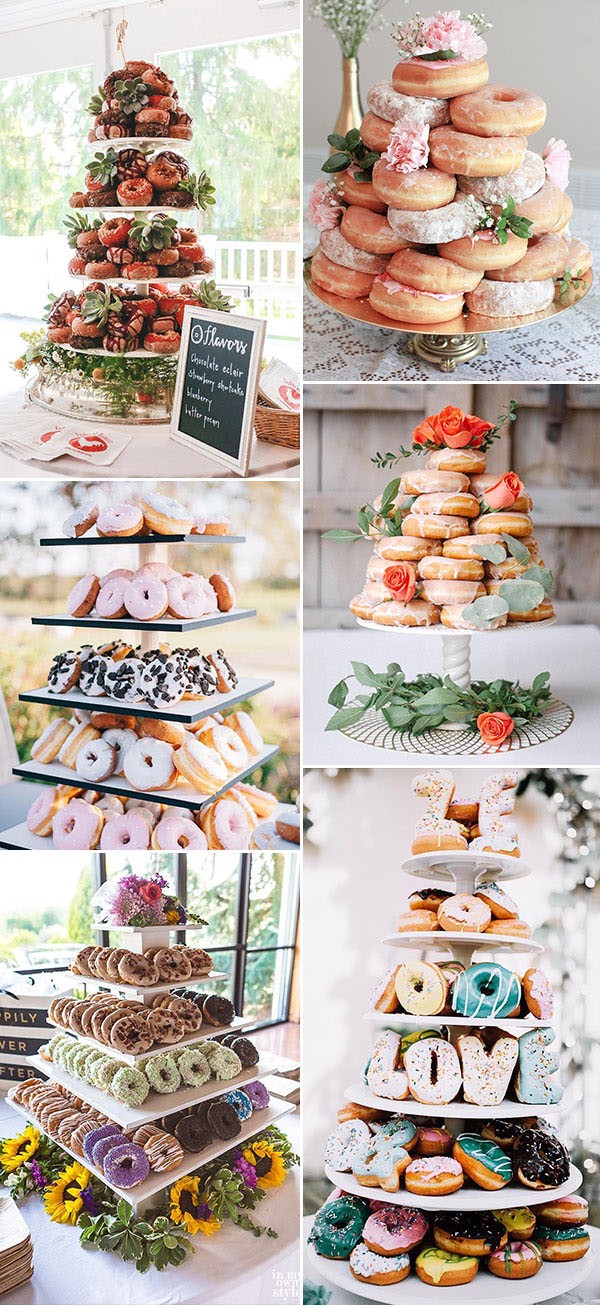 Donuts Wall
The donuts wall is a great way to bring your guests together and celebrate the occasion. It's also a great way to get everyone involved in the celebration, because they can help decorate their own favorite donut! If you want to make this an even more memorable experience, consider adding some of these ideas from our list below:
– Serve ice cream
– Decorate with sprinkles
– Create a photo booth backdrop
– Invite kids to decorate their own donuts
– Serve coffee or hot chocolate
– Serve cake with candles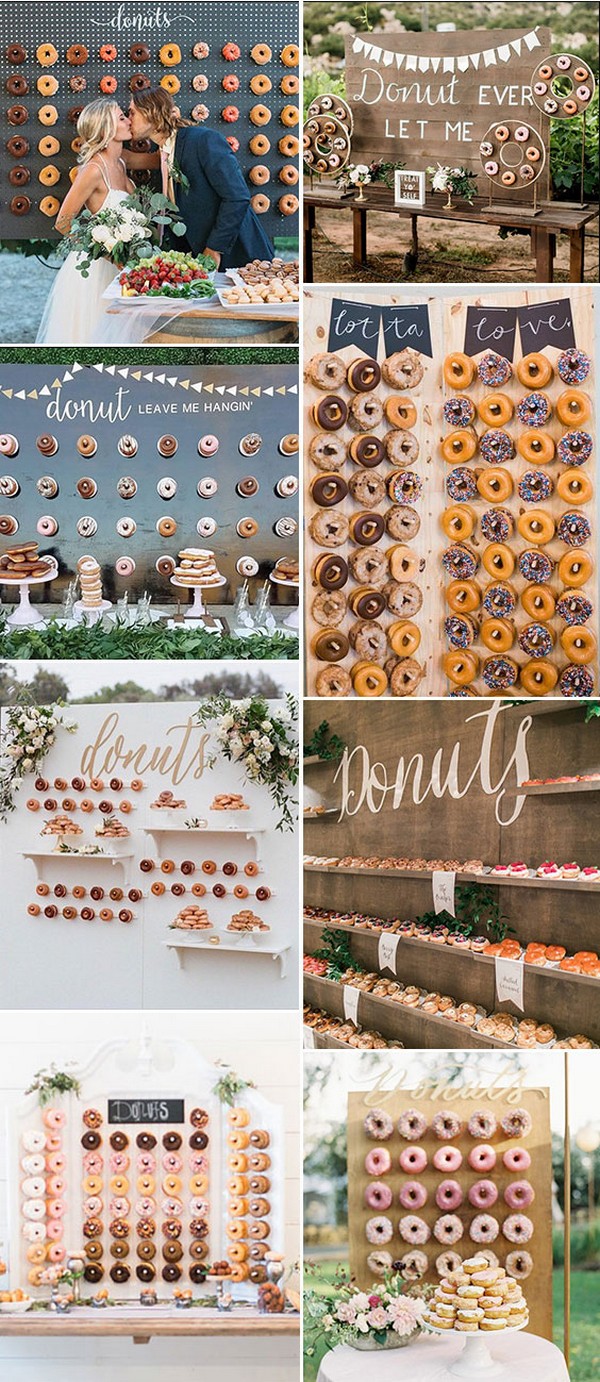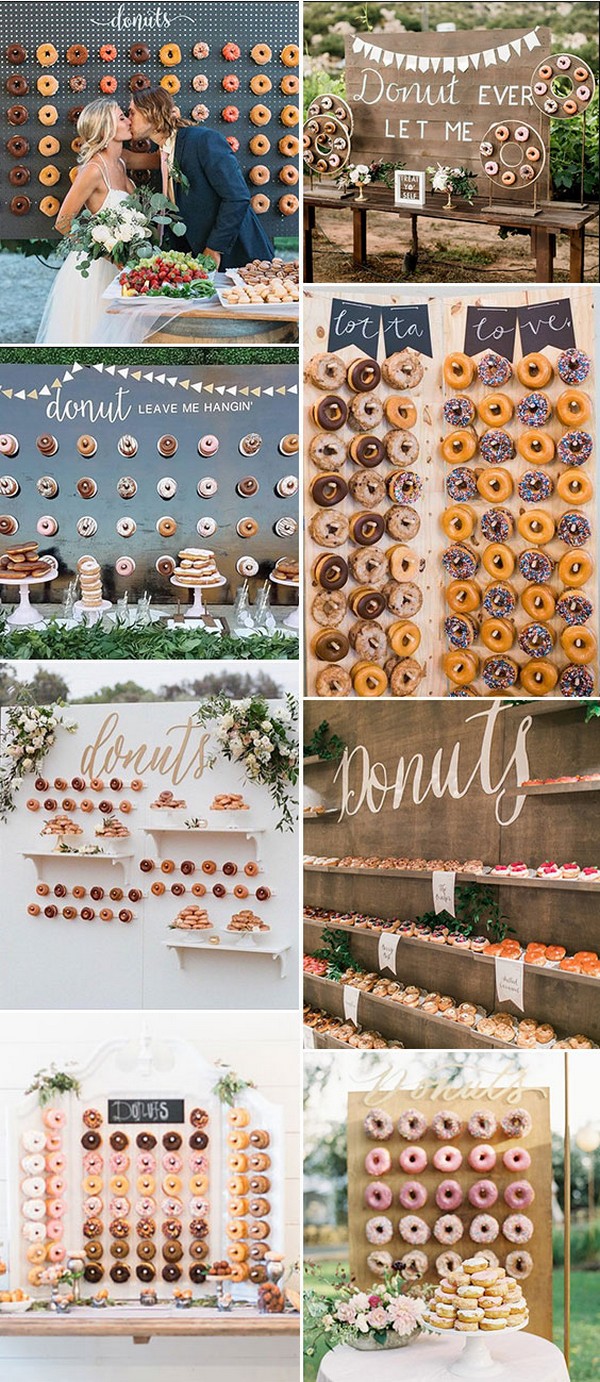 Donuts Instead Of Cakes
If you're looking for a thoughtful yet unique way to display food for wedding guests, why not opt for donuts instead of wedding cake? If you're the type of person who is creative and creative, you love to try new things. So why not experiment with recreating your favorite donuts? Pick a favorite topping and create your own donut in miniature.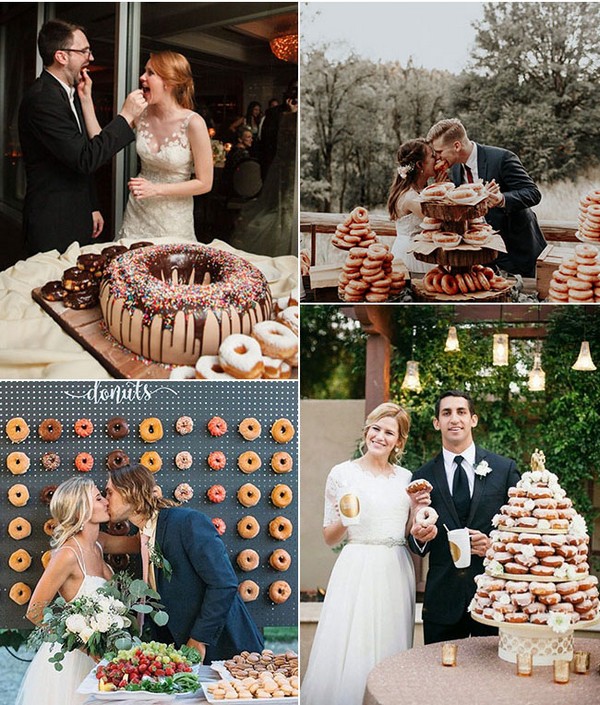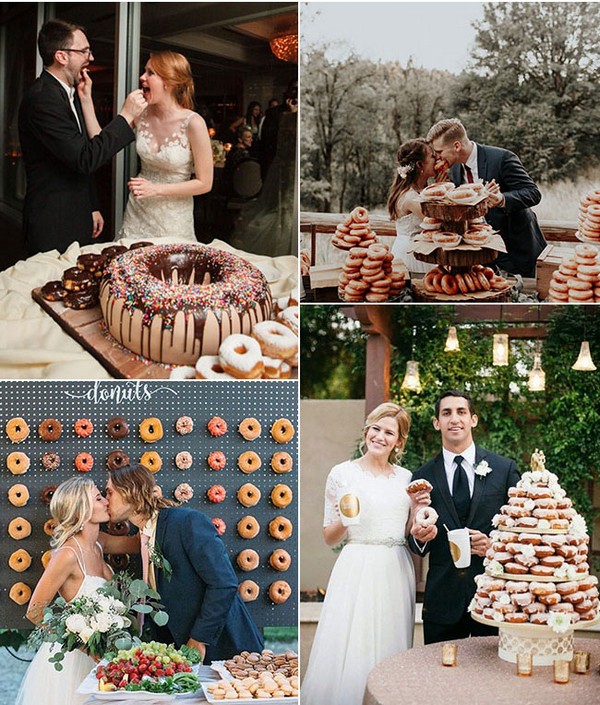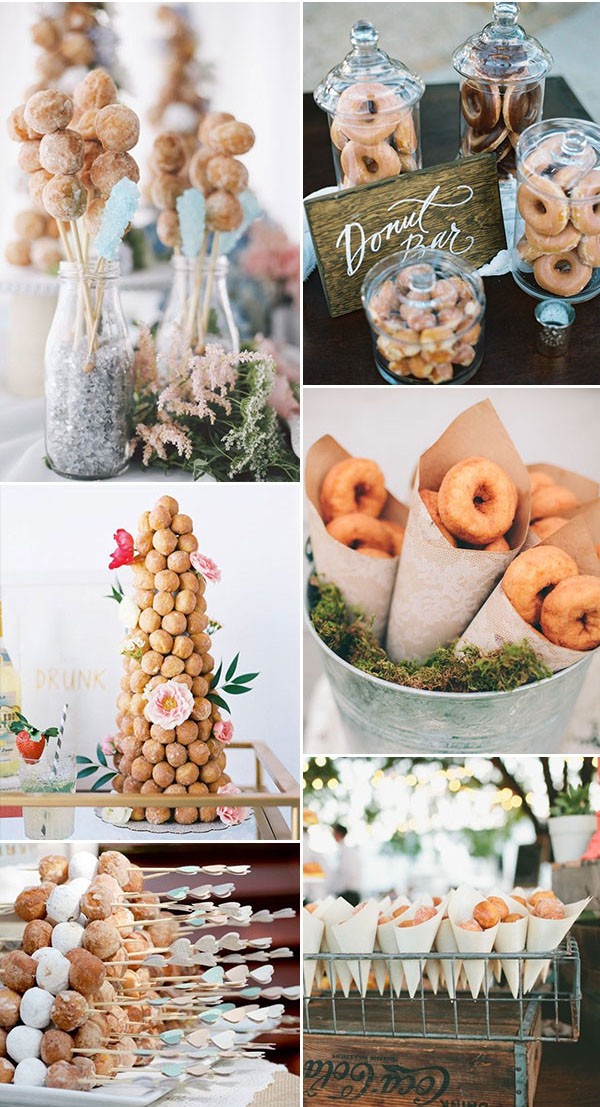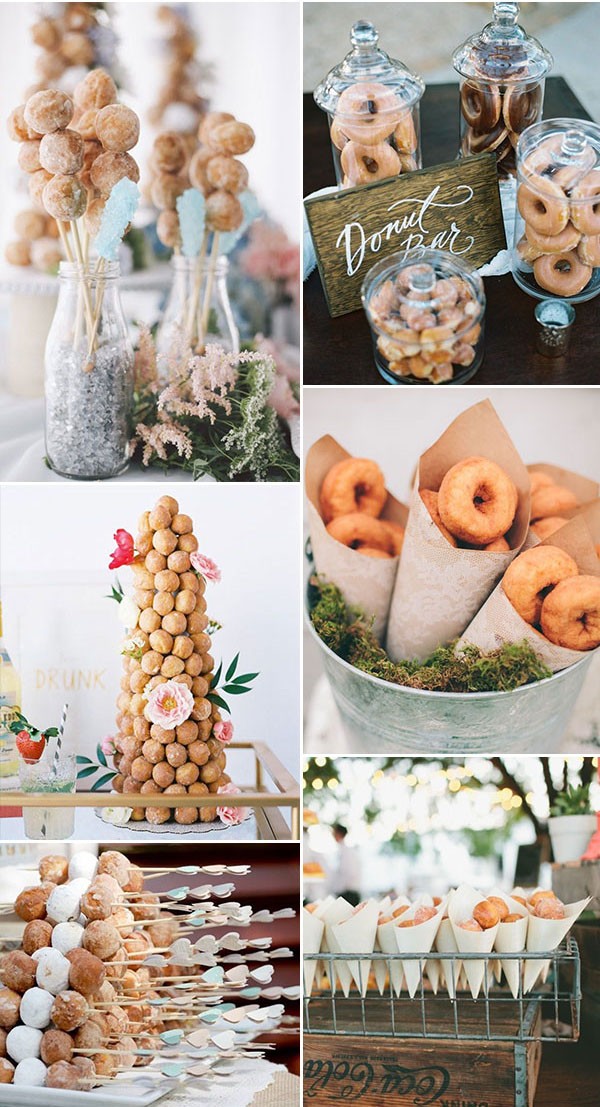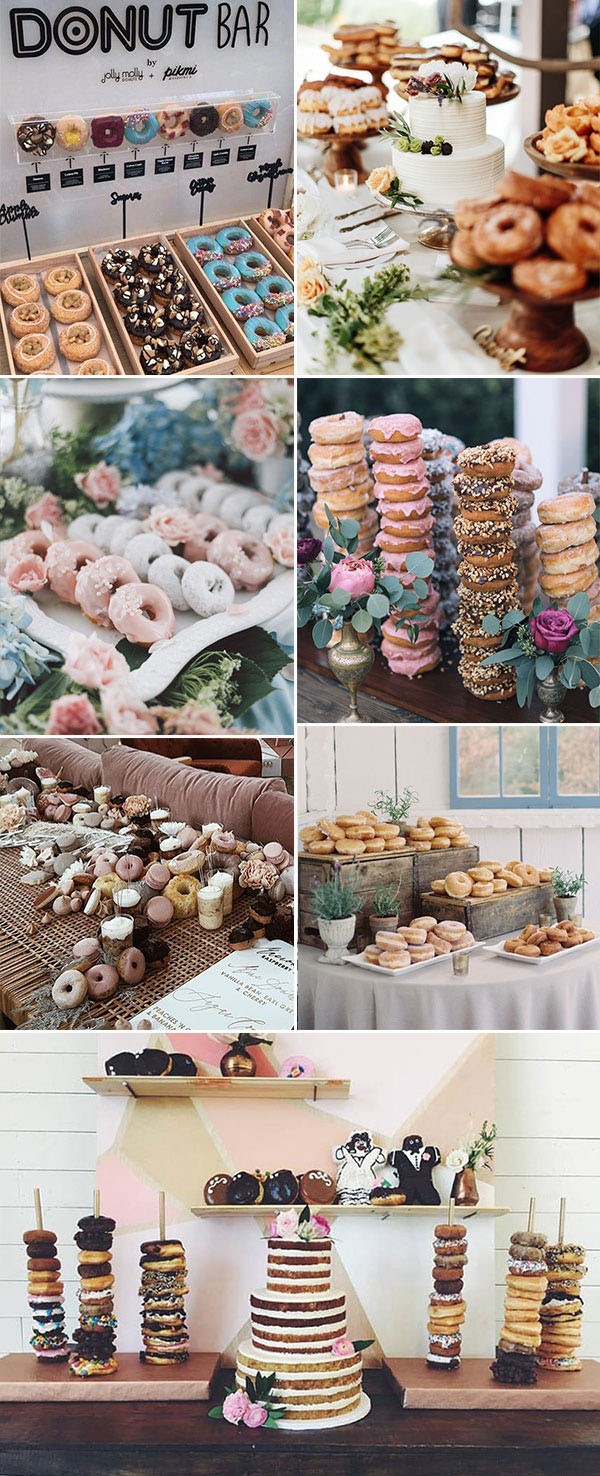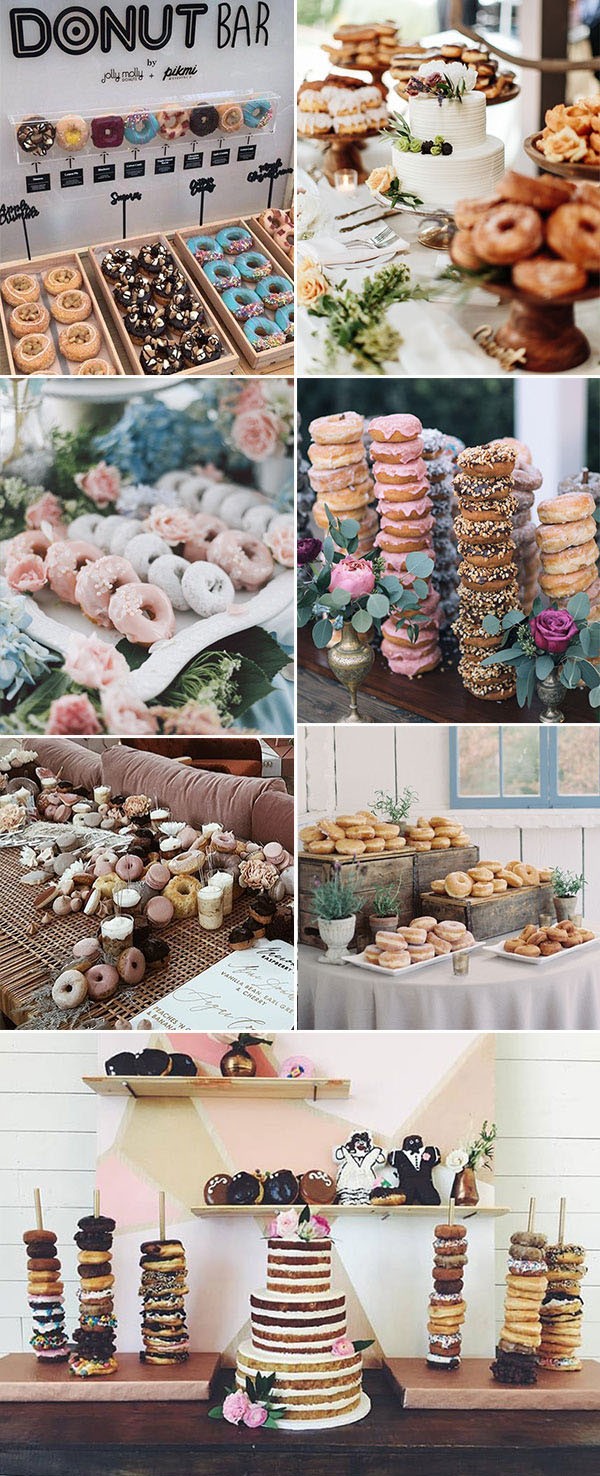 If you're looking for a unique wedding donut wall display, we've compiled the best ideas for you. From donut towers to donut displays, these displays will add a fun and sweet touch to your wedding day. Have you found a great idea that we didn't mention?Let us know in the comments below!