20 Trending Messy Wedding Updo Hairstyles You'll Love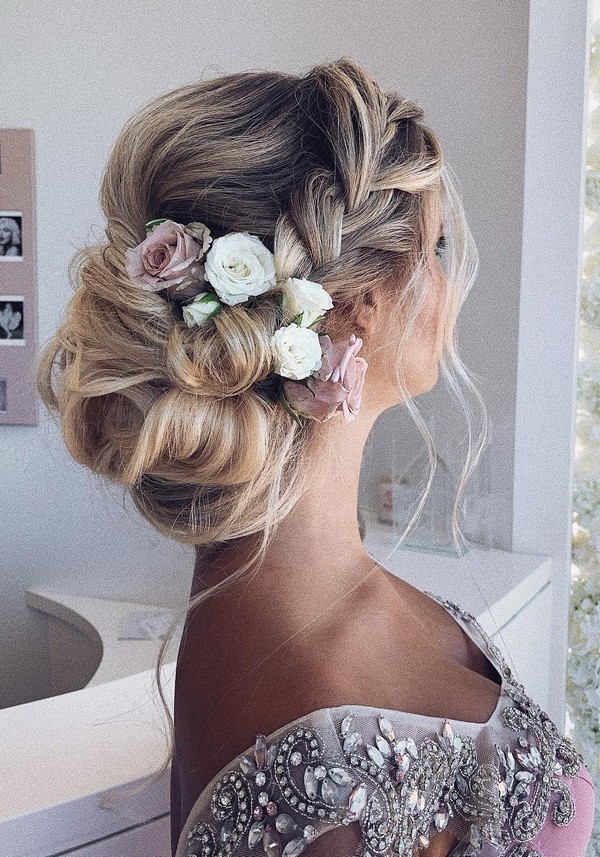 Messy wedding buns are all the rage. While elaborate hairstyles can sometimes feel too "bridal" or formal, messy hairstyles can feel modern, sophisticated and infinitely more stylish.
Messy wedding hairstyles are, by nature, relaxed in form, but that doesn't mean they lack formal elegance. These relaxed hairstyles embody bohemian charm with a touch of romance and whimsy. Loose buns, messy curls and soft waves around the face can perfectly frame the cheekbones, jawline and catch the eye in the simplest of ways.
To ensure you have the right hair style for you, we recommend that you organize one or two hair trials before your wedding to ensure your stylist is able to capture your favorite hairstyle. Sometimes it may take some time to find the perfect messy hairstyle for you.
We've picked out 20 messy wedding hairstyles you'll love below.
Hairstyles are from hair_vera, julia_alesionok, mpobedinskaya, nadigerber, tanya_ilyasevich, ulyana.aster, xenia_stylist, oksana_sergeeva_stilist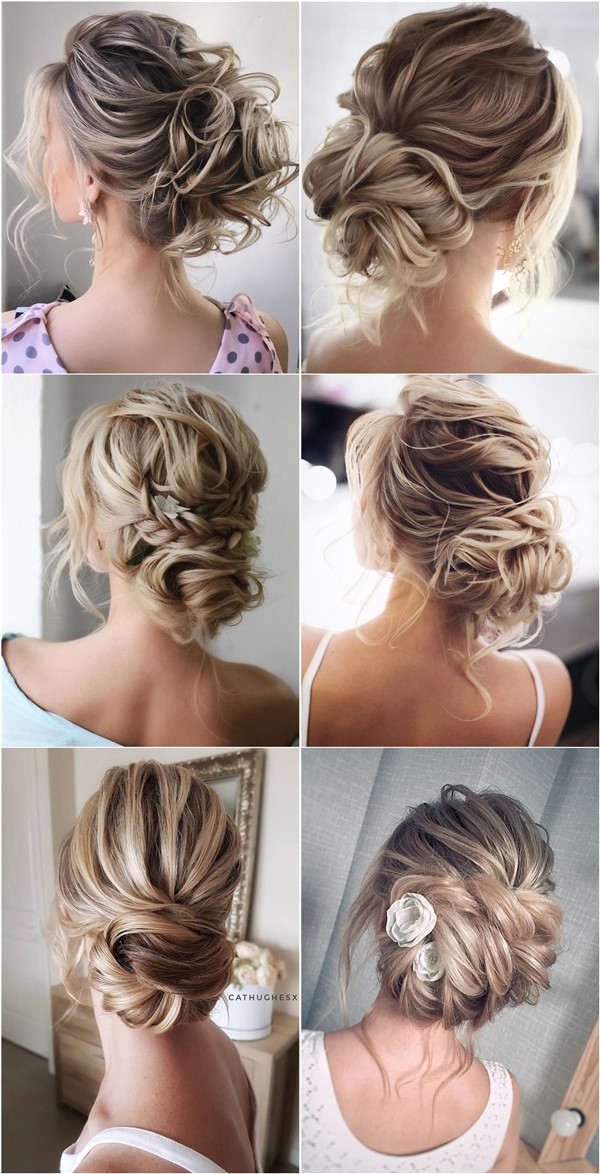 Low bun with pink hair pieces
Blonde braids with a low bun look delicate, romantic and pretty with this bridal hair up do.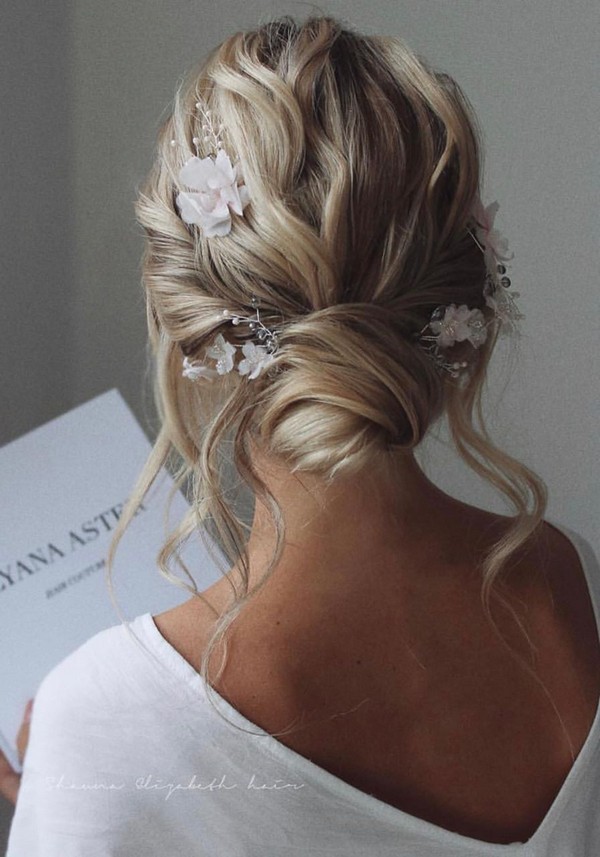 French braid with flowers
Pretty braids and runaway tendrils create the ultimate romantic aesthetic. Dirty pink and white roses nestled in the hair further enhance the relaxed vibe. The bulging volume at the crown provides enough structure to prevent the look from becoming flat.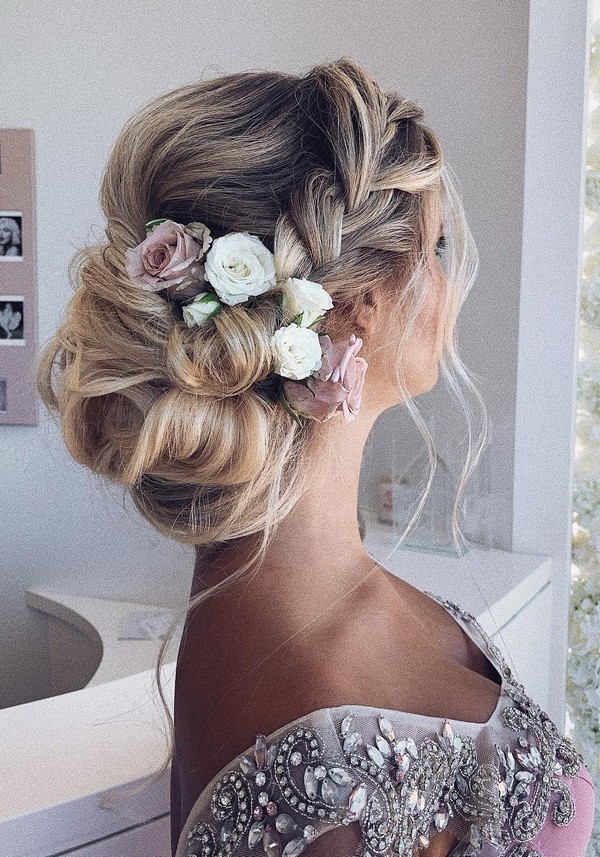 Minimalist low bun
The minimalist bun is elegant and classic, suitable for any occasion.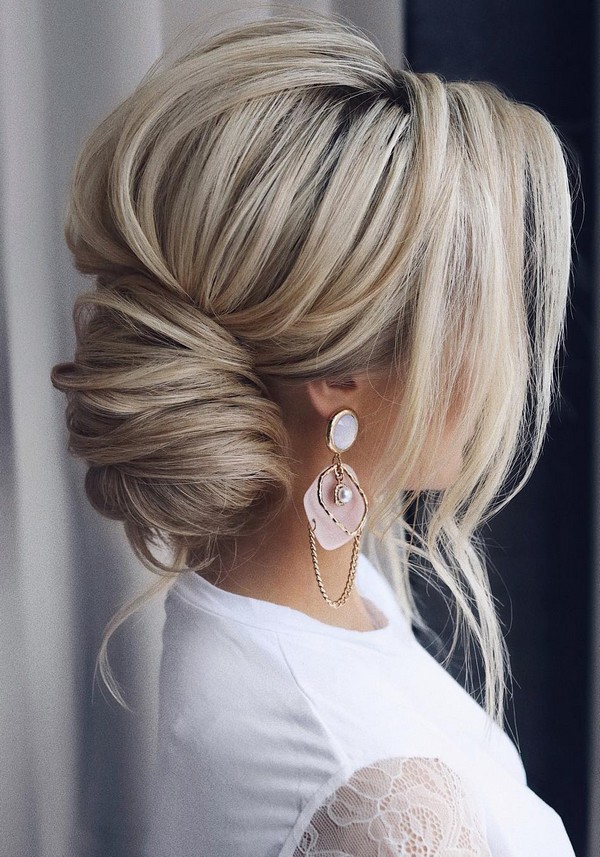 Loose Low Bun
Make sure you get an effortless and well structured updo that is textured and messy. This look is perfect for brides and bridesmaids. However, you may use it for any special occasion. This style is best for medium-long hair with a medium texture.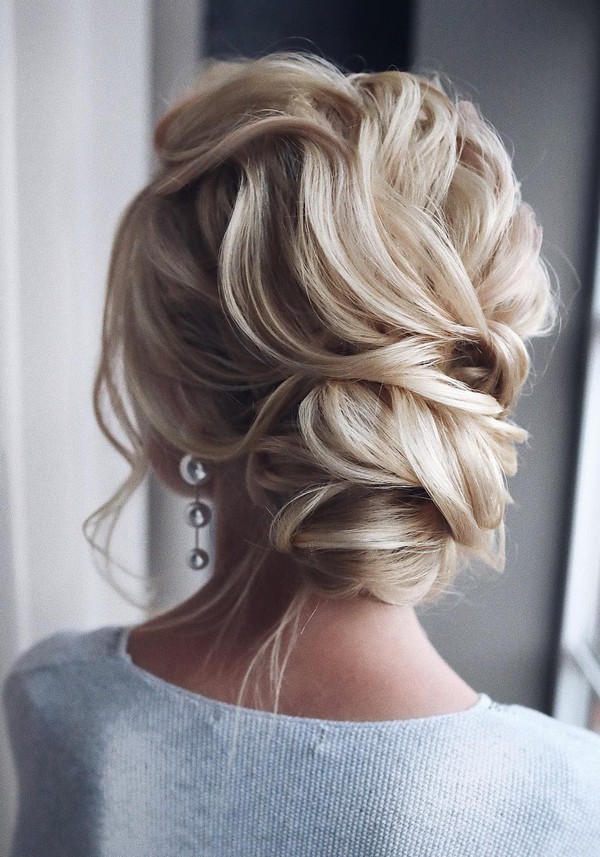 Curly low bun with sun highlights
Don't fight your curls – embrace them! This bride's natural spiral adds so much dimension and personality to this otherwise traditional bun. Combined with just the right amount of crystal hair accessories, it's vibrant.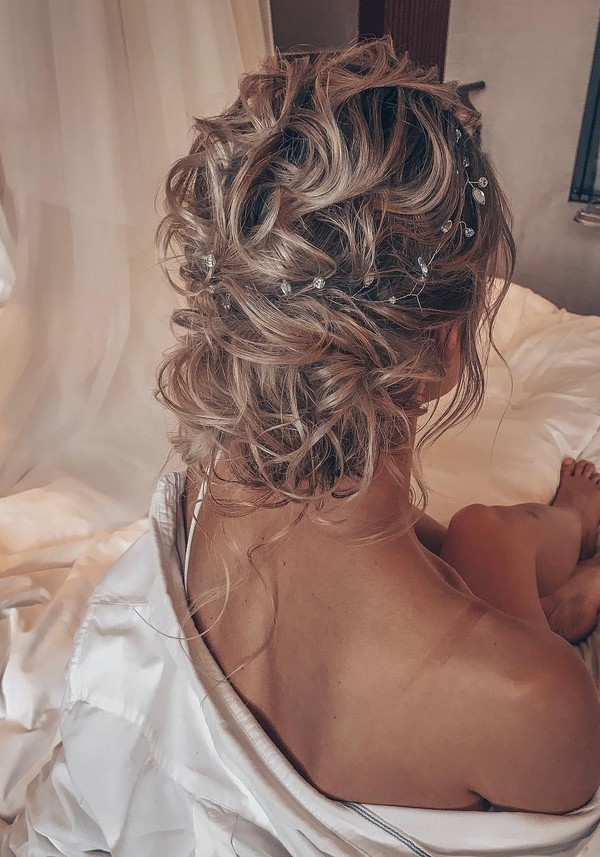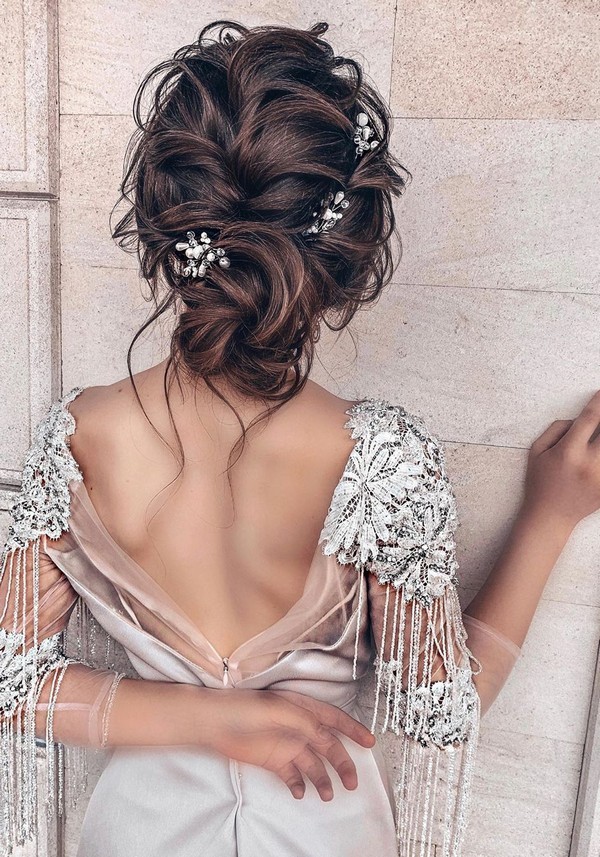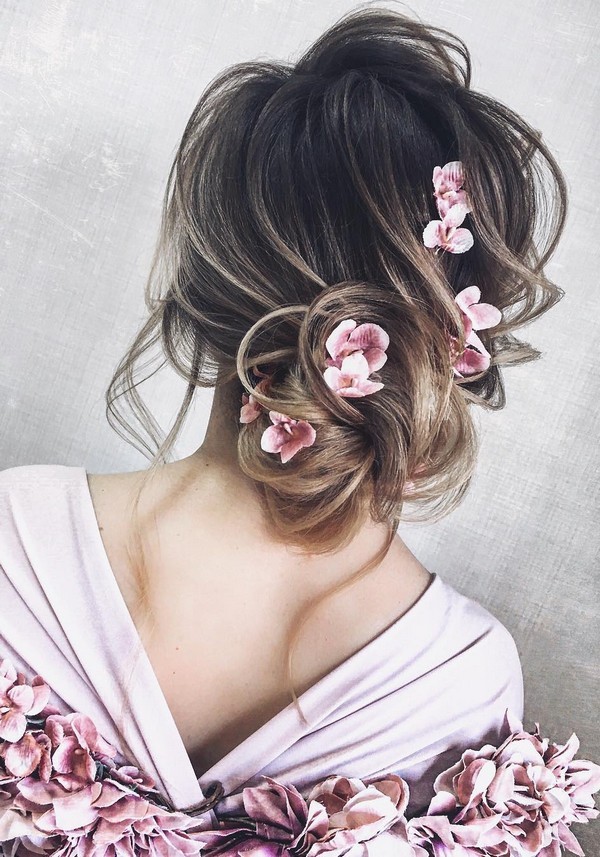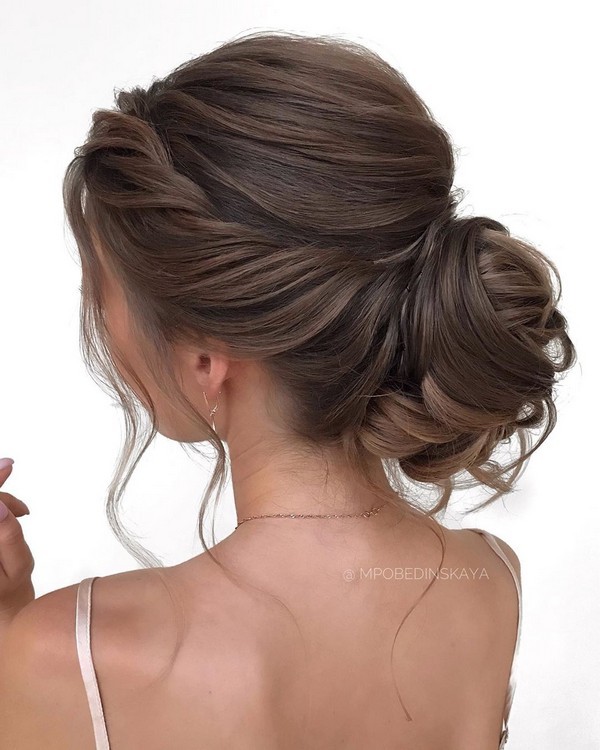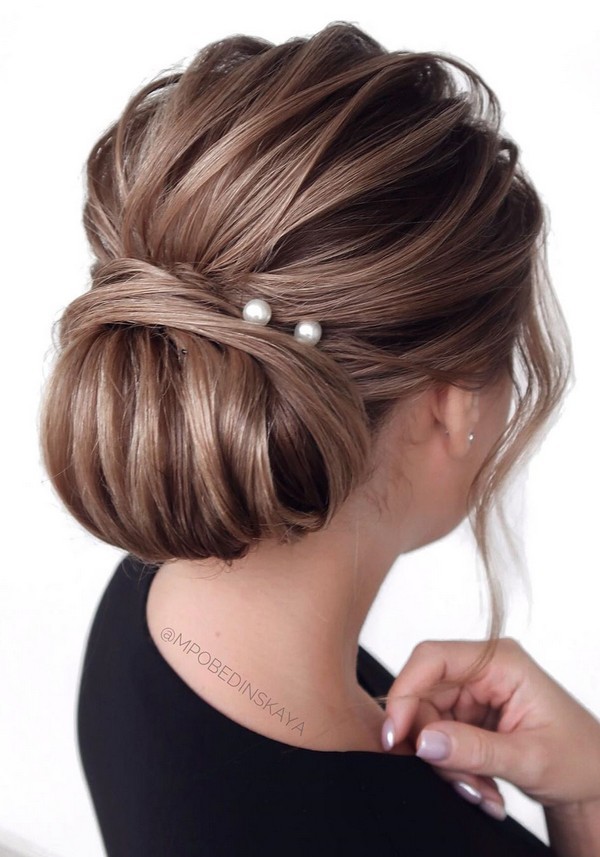 Effortlessly Pinned Messy Bun
It's easiest to use textured hair for messy buns like this. Your curly pieces just need to be scrunched up and held in place with pins!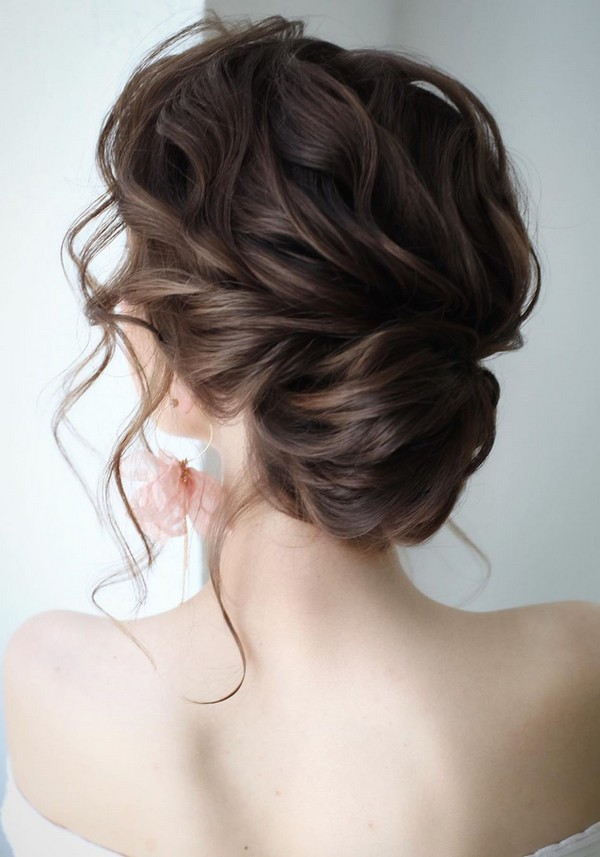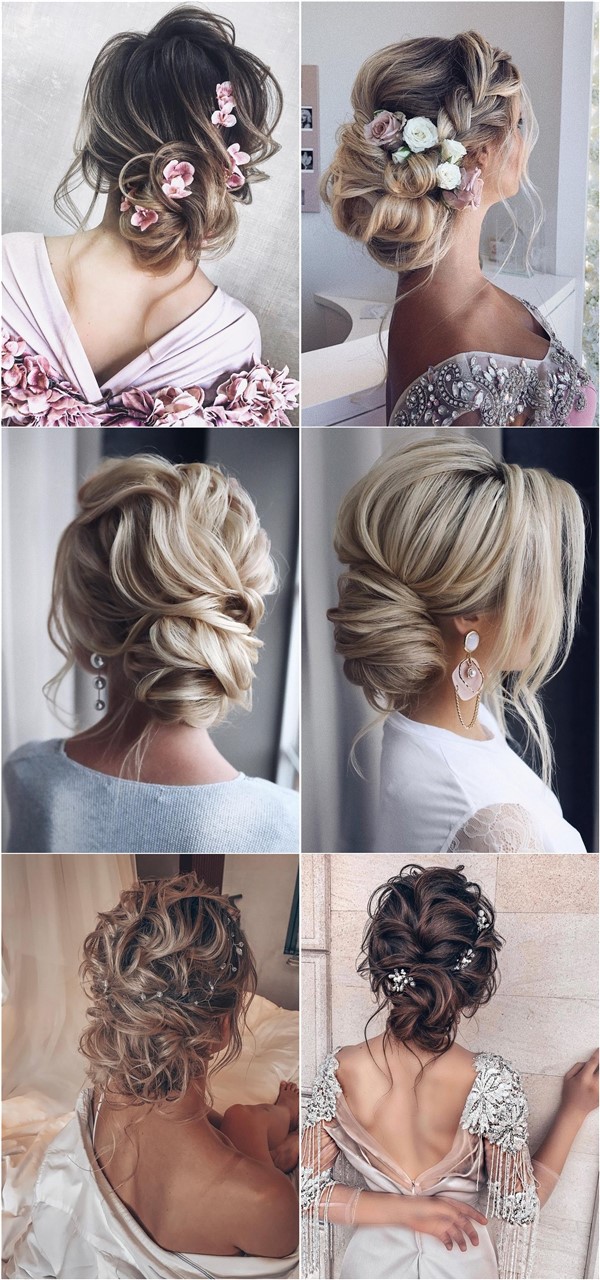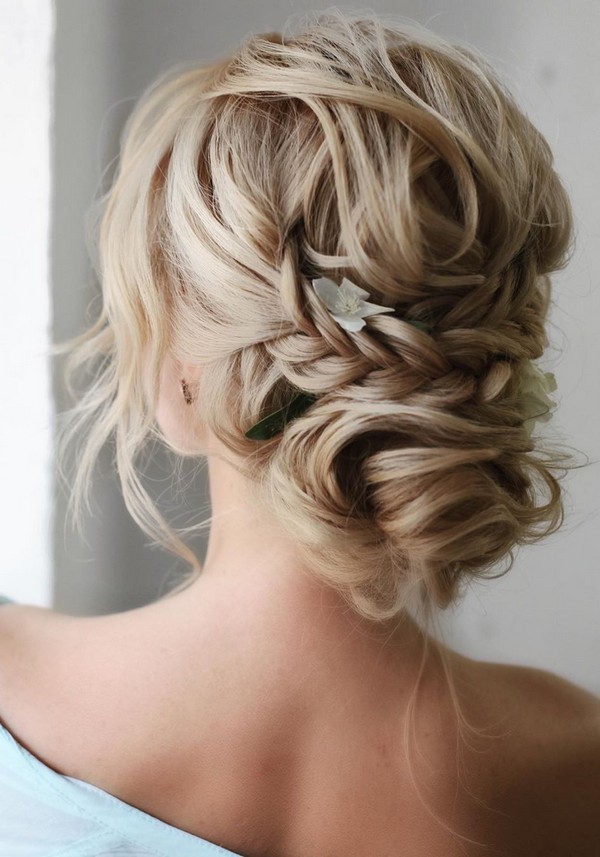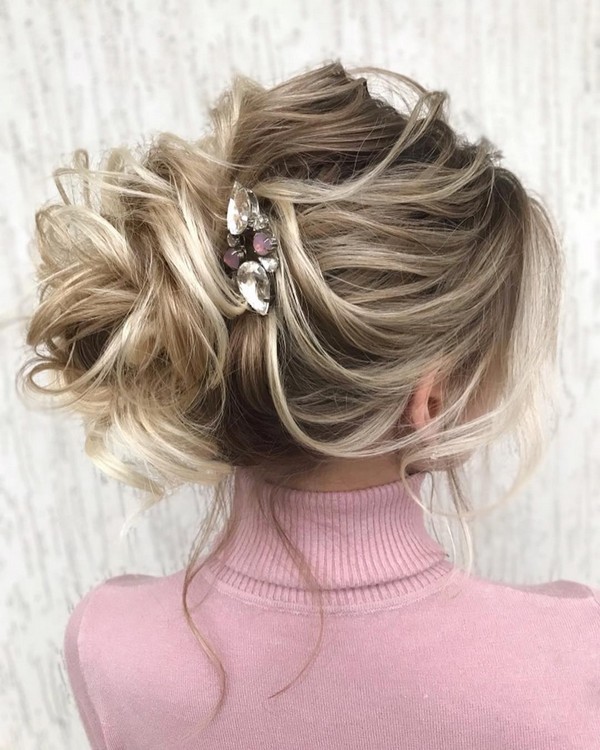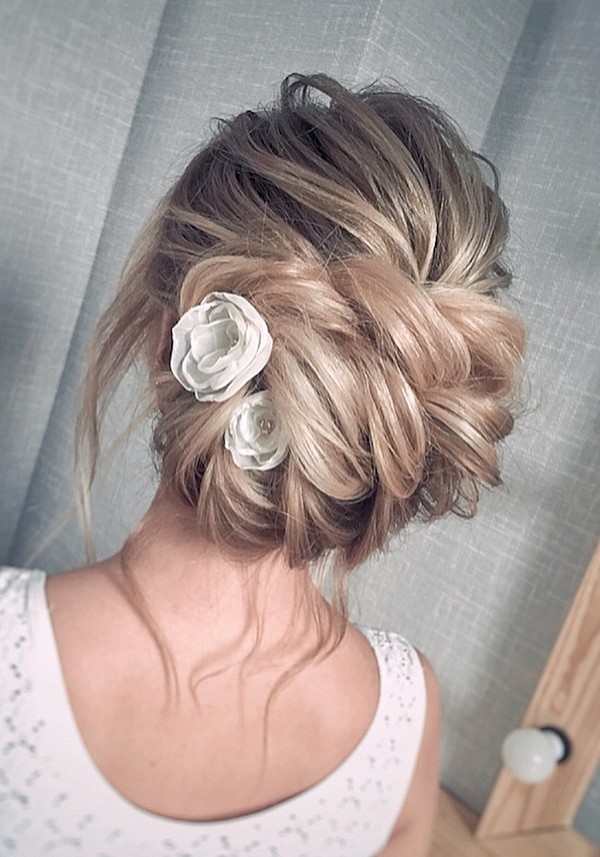 A backward facing headpiece
If your messy hair is relatively simple and its main feature is soft, slender waves, we like to style it with a backward facing headpiece to mimic and shape the soft curves.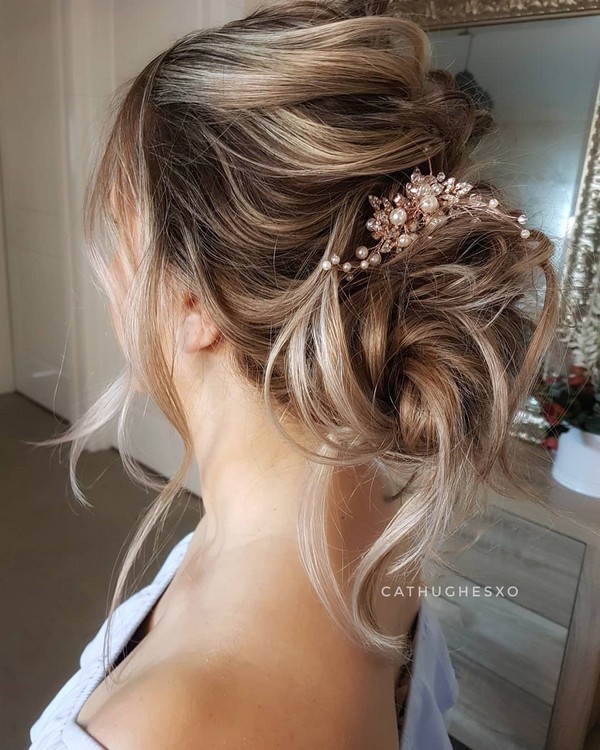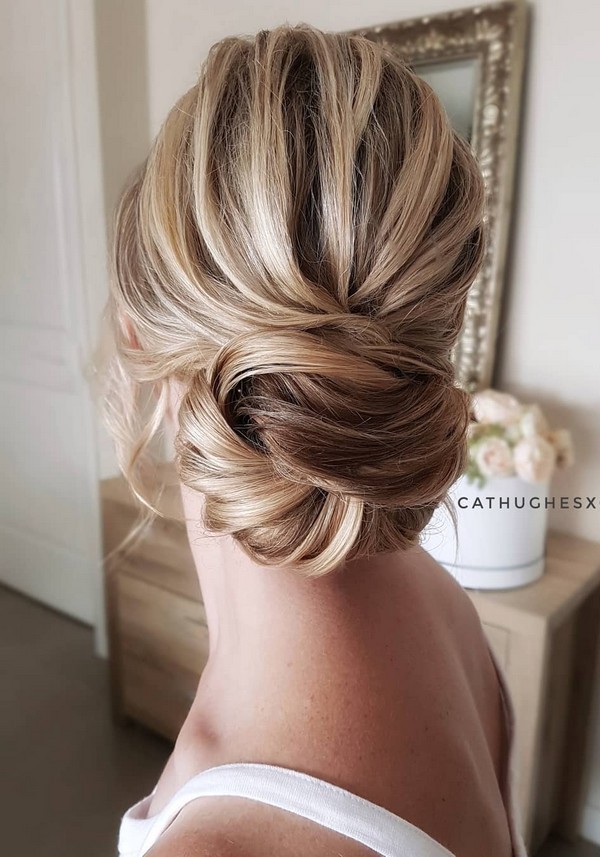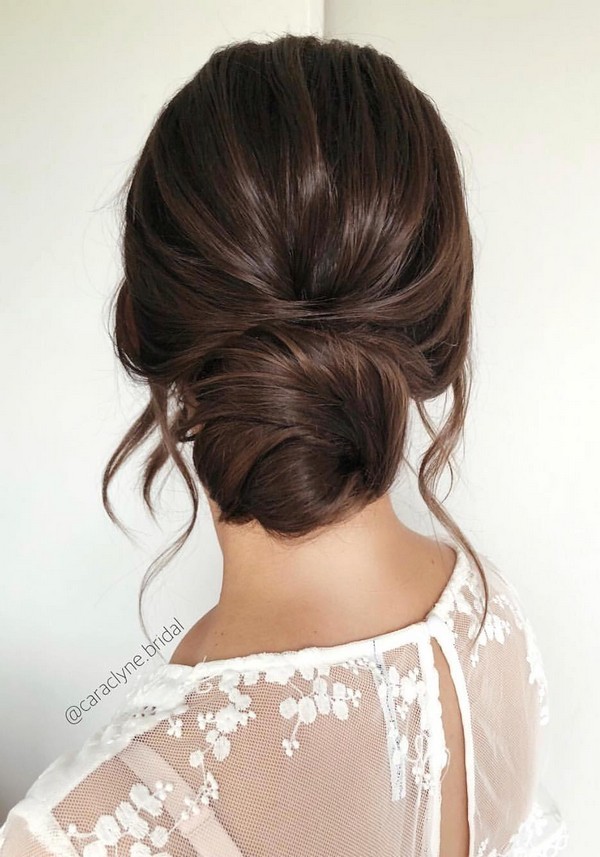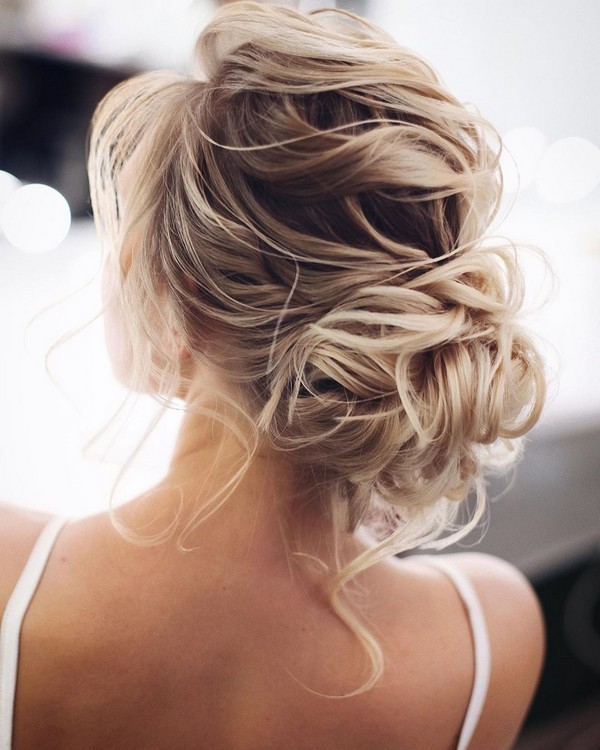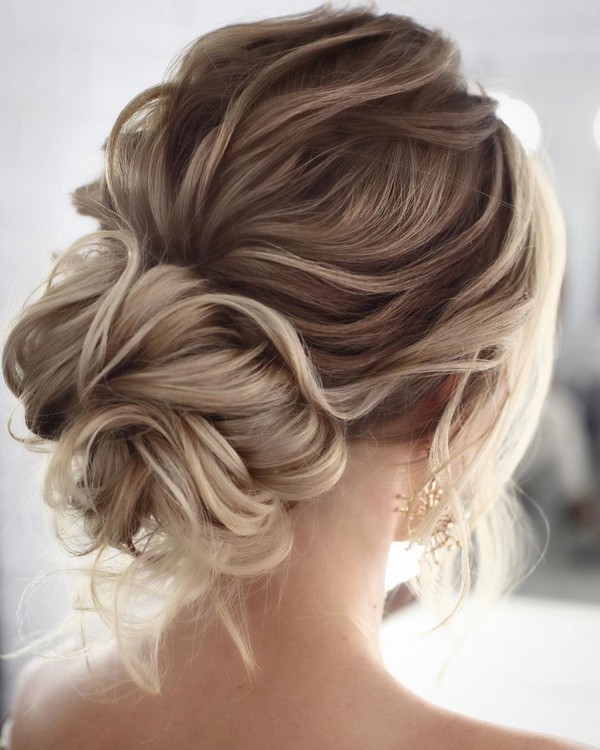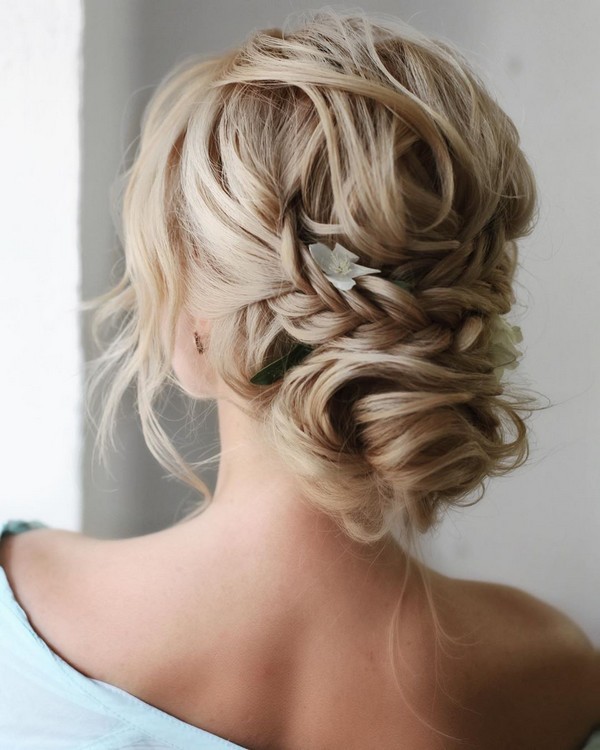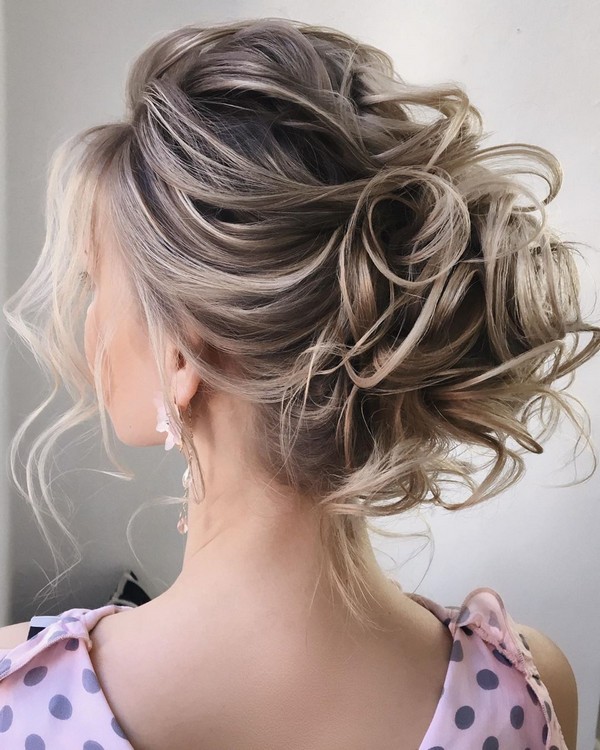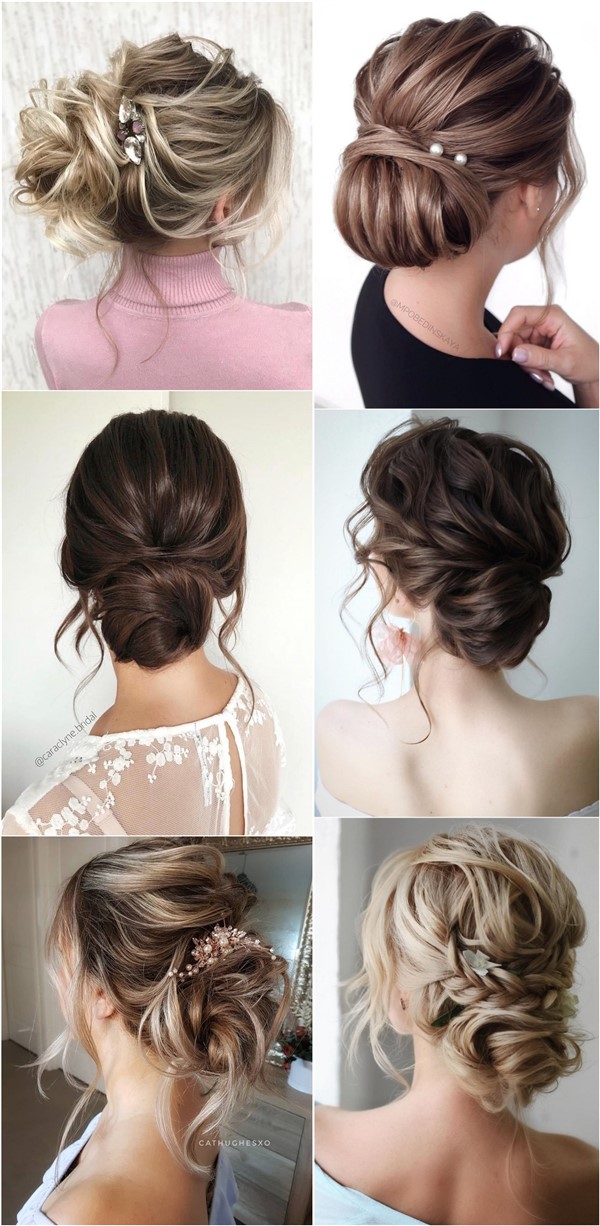 Wedding Hair Accessories


The Messy Wedding Updo Hairstyles are a great way to add some style and personality to your wedding day hair. If you're looking for a way to stand out from the crowd, this is the perfect way to do it! Not only will your wedding day hair look great, but it will also be fun and unique.