20 Light Blue Wedding Color Ideas for Spring Summer Wedding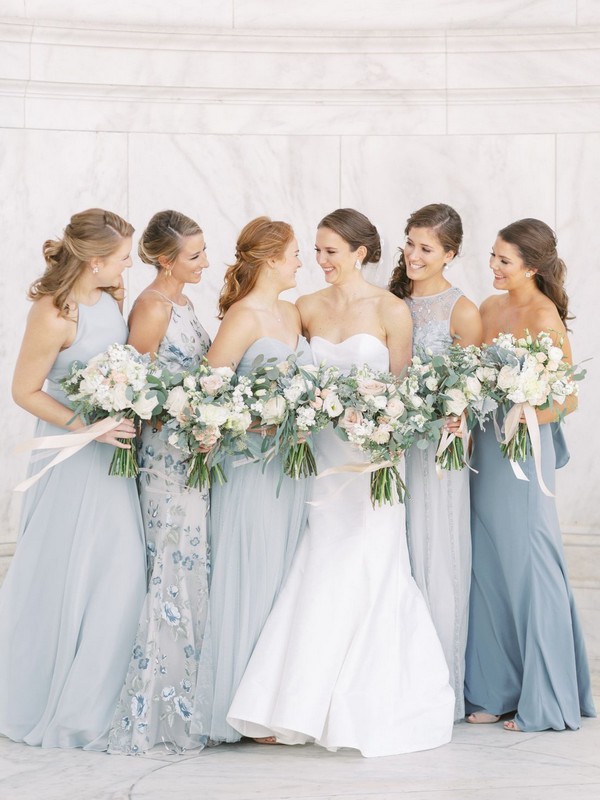 A baby light blue palette is fancy and fun, plus you'll be totally covered when it comes to choosing your "something blue"! This pastel shade of blue is one of the most classic wedding colors around, so you can't really go wrong. Ask your florist about adding in the perfect blue flowers — hydrangeas, that is. (They grow naturally in a soft romantic color, plus they're full and lush, not to mention affordable!) So bring on the pretty blue hydrangeas and play up this lovely shade with these ideas.
Light Blue Wedding Colors
One of the most versatile of colors for Weddings, light blue has a soothing, relaxed feel that is perfect for a beach or pool wedding. The color can be a perfect contrast to your rich, dark colors and can even make your white a clean, elegant look. Light blue is also a great option for brides who prefer to stay traditional, with shades of this cool, soothing pastel only getting more modern with time.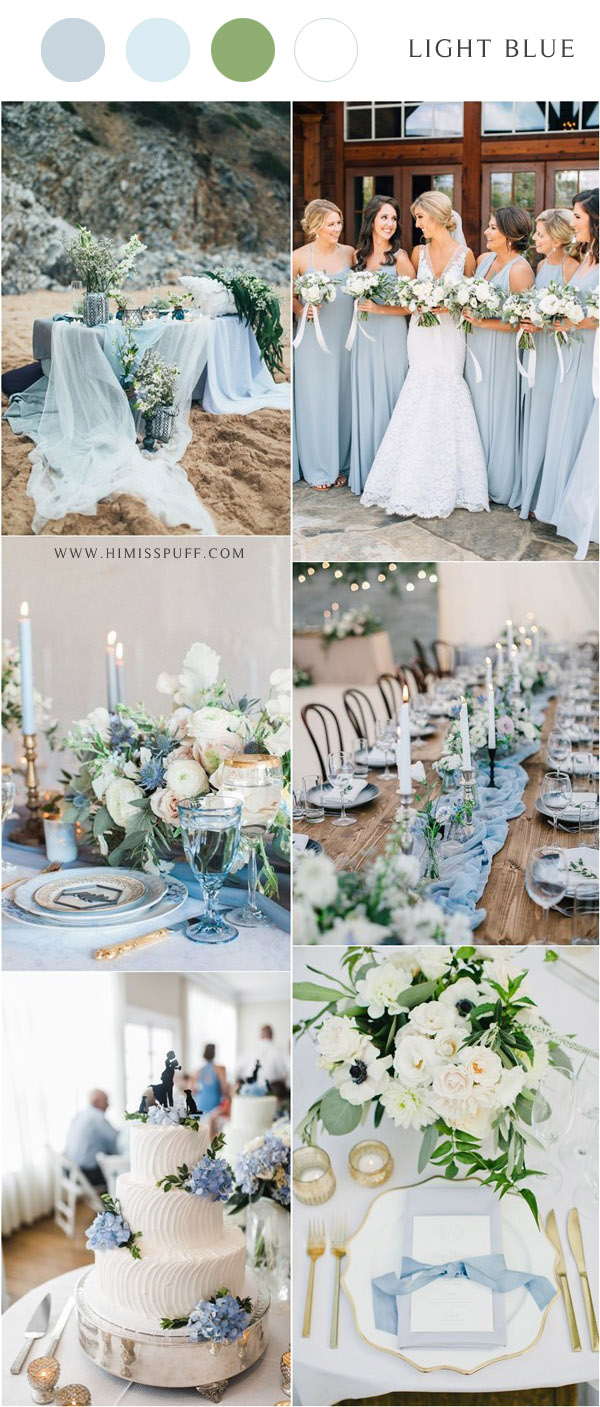 Light Blue Bridesmaid Dresses
Light blue is traditionally a relaxing soothing color. Floous, it's a color that many brides use as a jumping point for their color palette. Light blue tones make any event look more tropical, with baby blues dressing up a beachside event, a vintage summer party, or a dashing spring afternoon. There are plenty of unique ways to incorporate light blue into your spring summer wedding theme. If you're stuck on the light blue bridesmaid dresses, the following images are for you!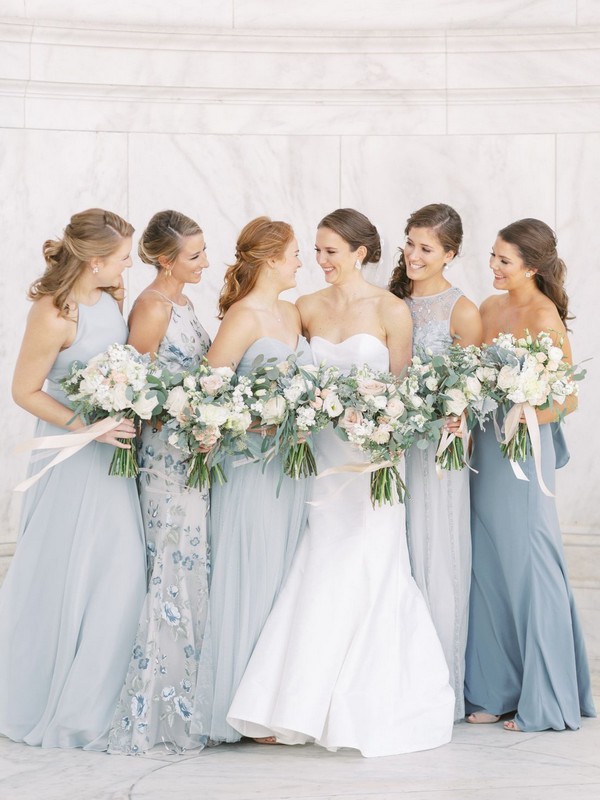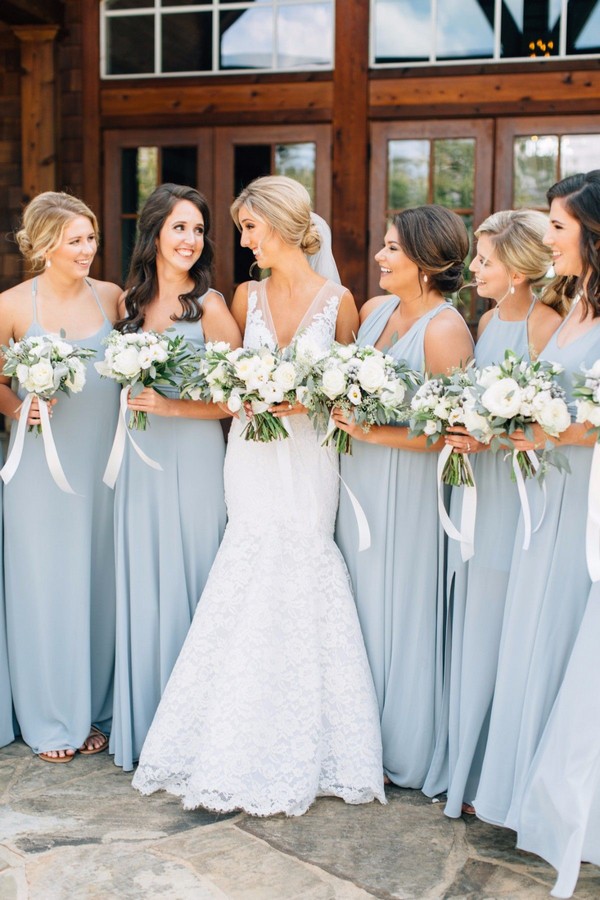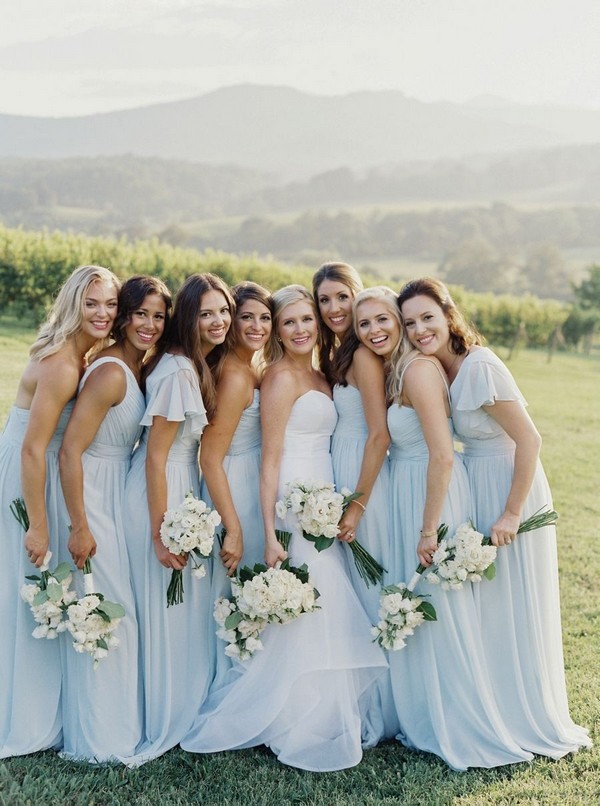 Light Blue Wedding Arches
There are many ways in which you can incorporate light blue into your wedding. If you choose to put your arches up, you'll achieve a magical look that's sure to make your guests feel like they're in a dream.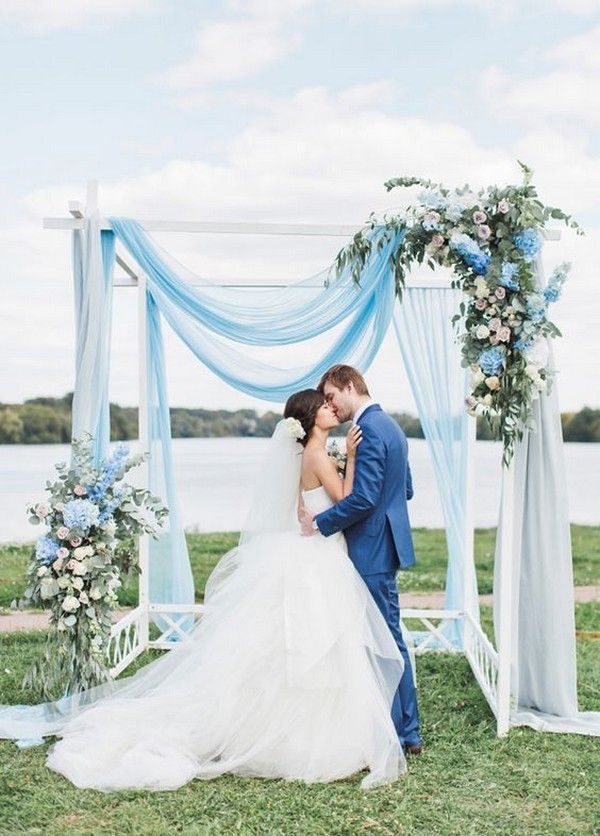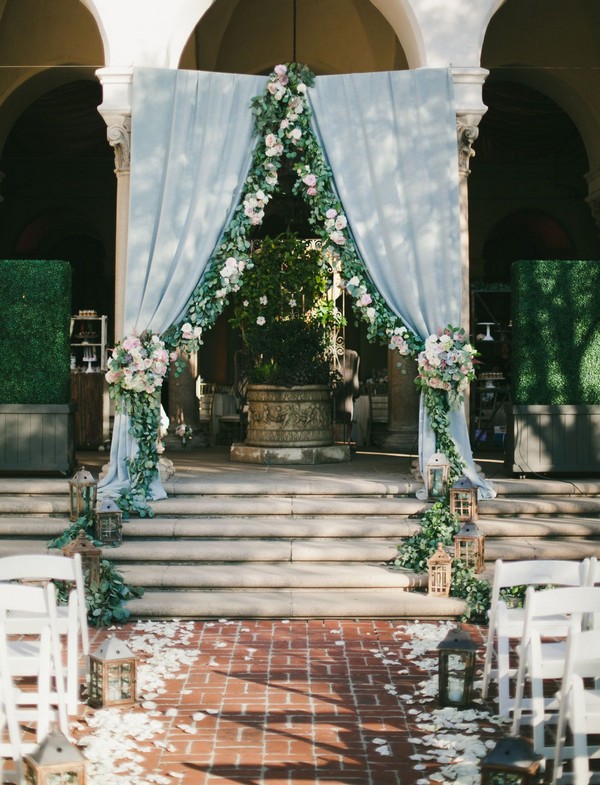 Light Blue Wedding Bouquets
Covering the whole spectrum of light bluish color tones, from sky blue to periwinkle, light blue wedding flowers offer a secret to everyone. Light blue is calming and soothing and just as beautiful. Whether you are looking for a summer bridal bouquet, a spring bridal bouquet, or even without flowers, a light blue wedding color can have the most beautiful effect.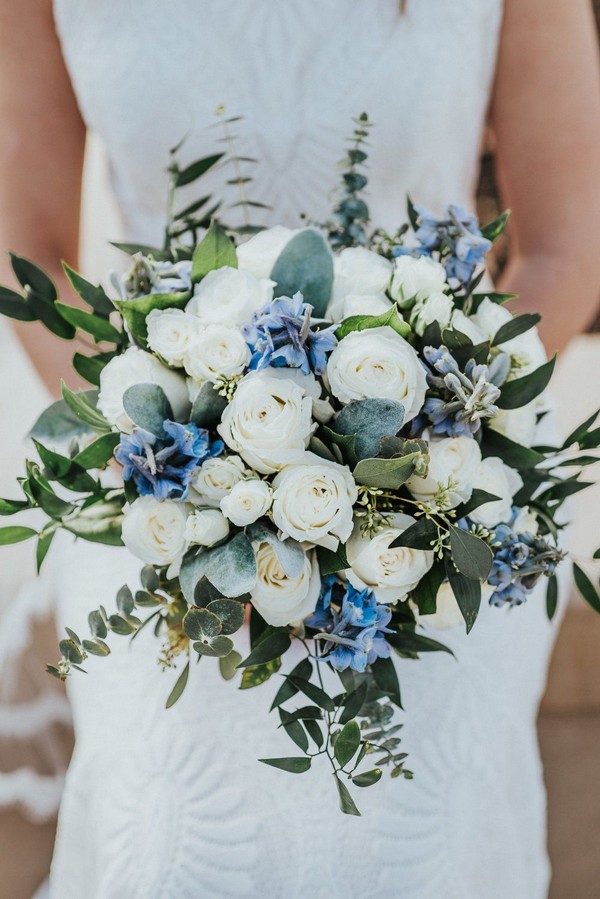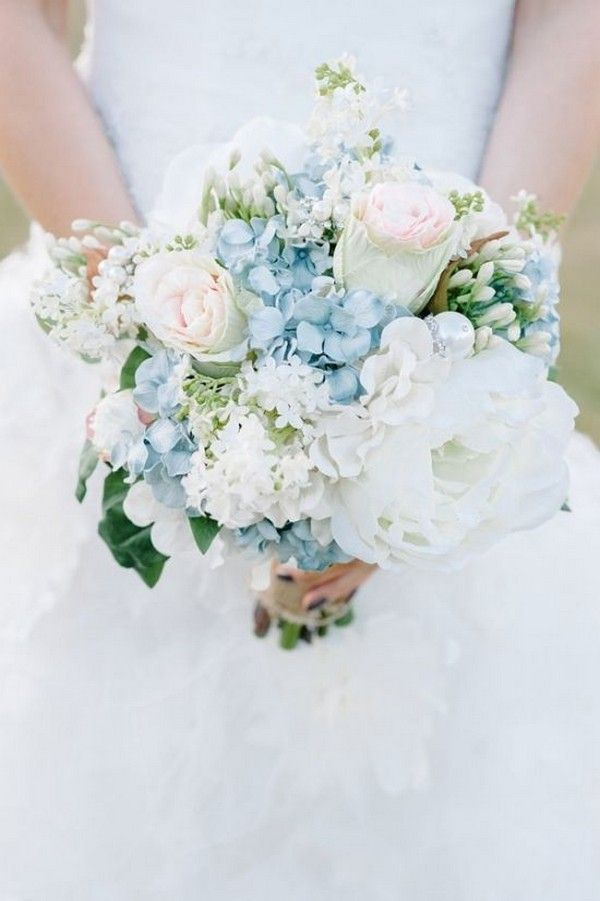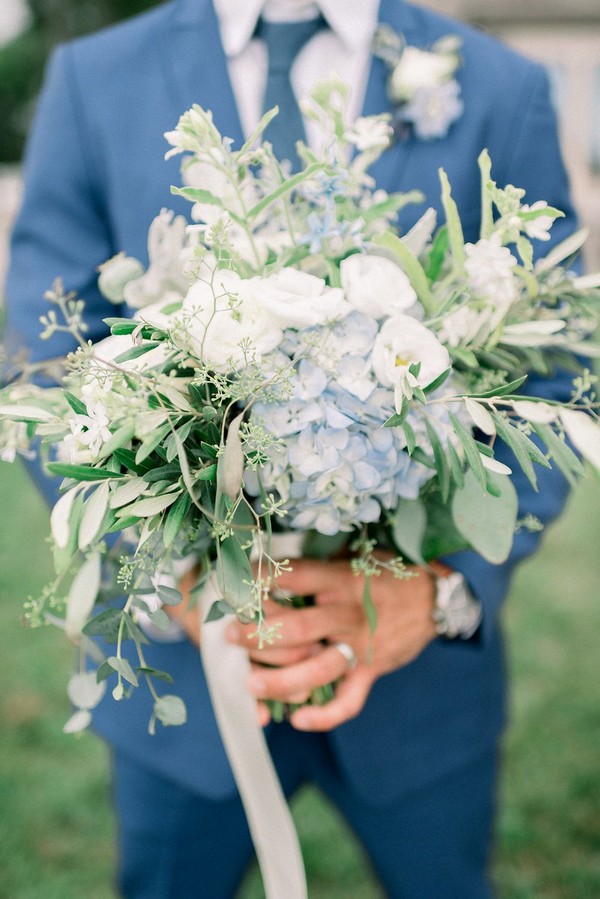 Light Blue Wedding Cakes
Light blue wedding cakes can be just as beautiful as fawn or ivory colored ones. Their color is perfect for spring and summer time, as it is reminiscent of soft skies, soothing oceans, and a sunny beach. If you're looking for a pure spring wedding cake to use as an accent color, an all-white cake might be what you are looking for.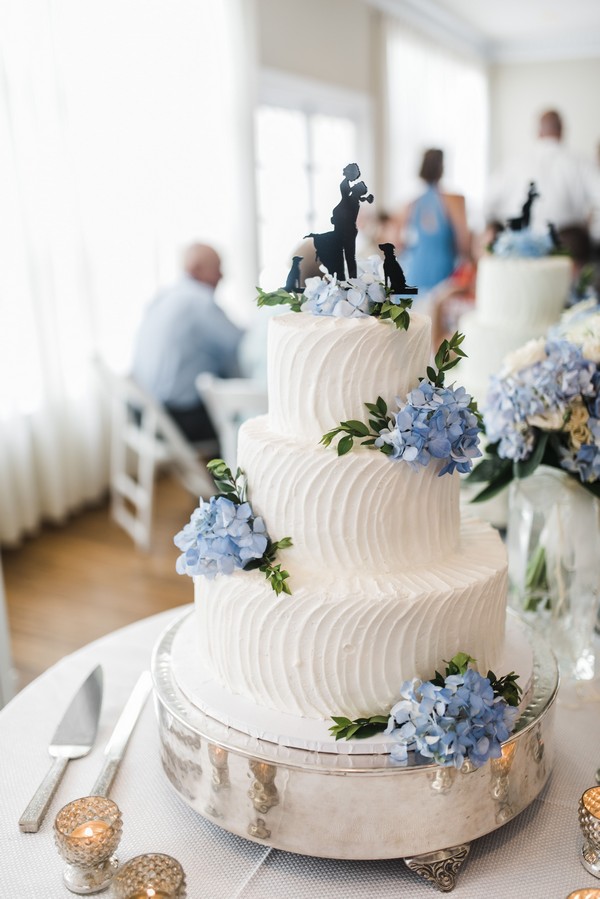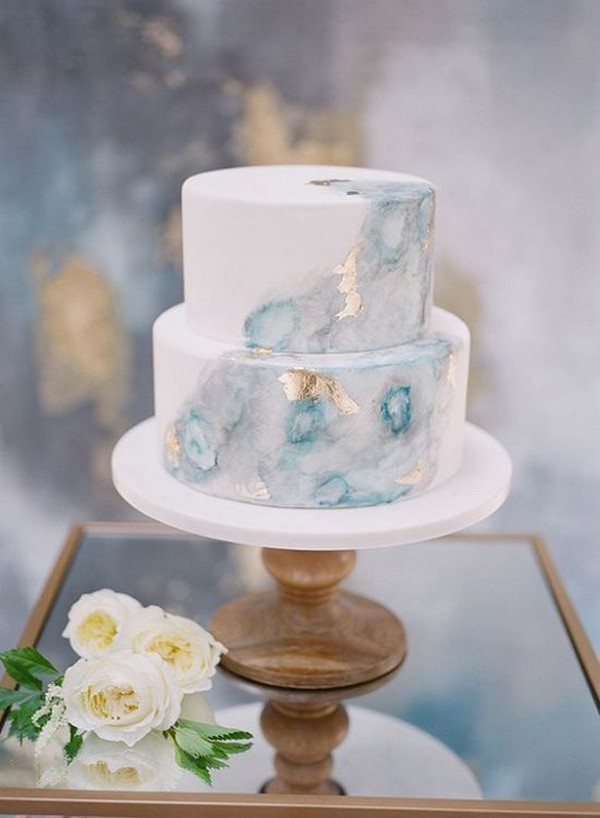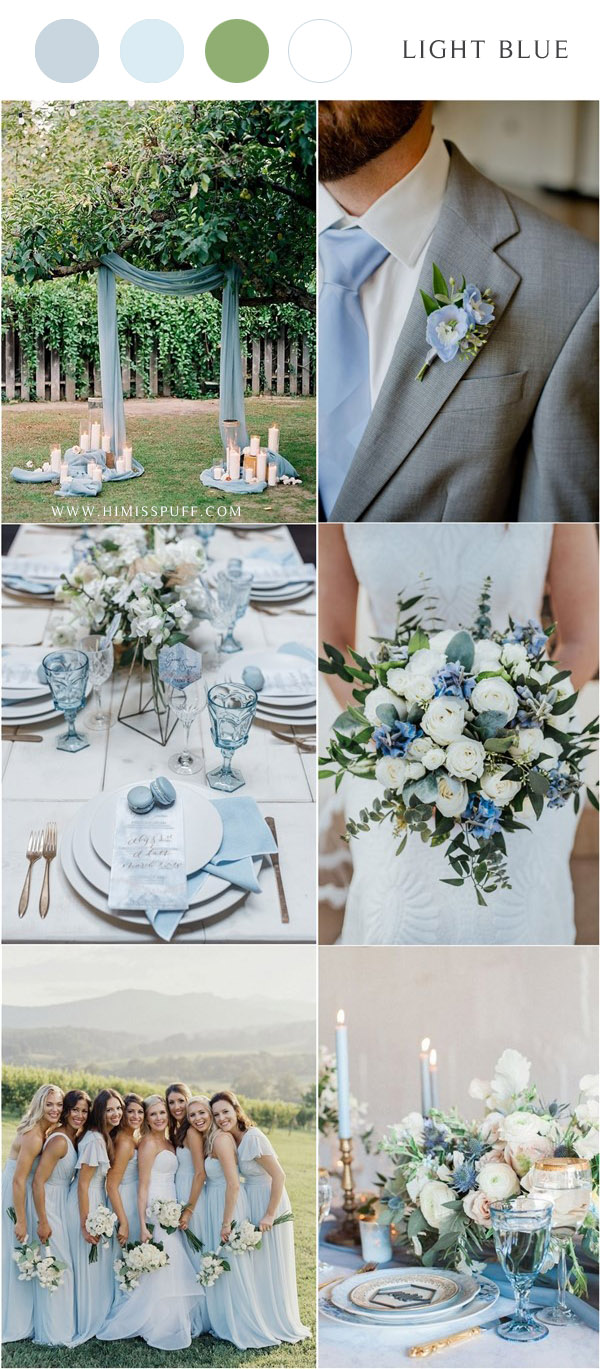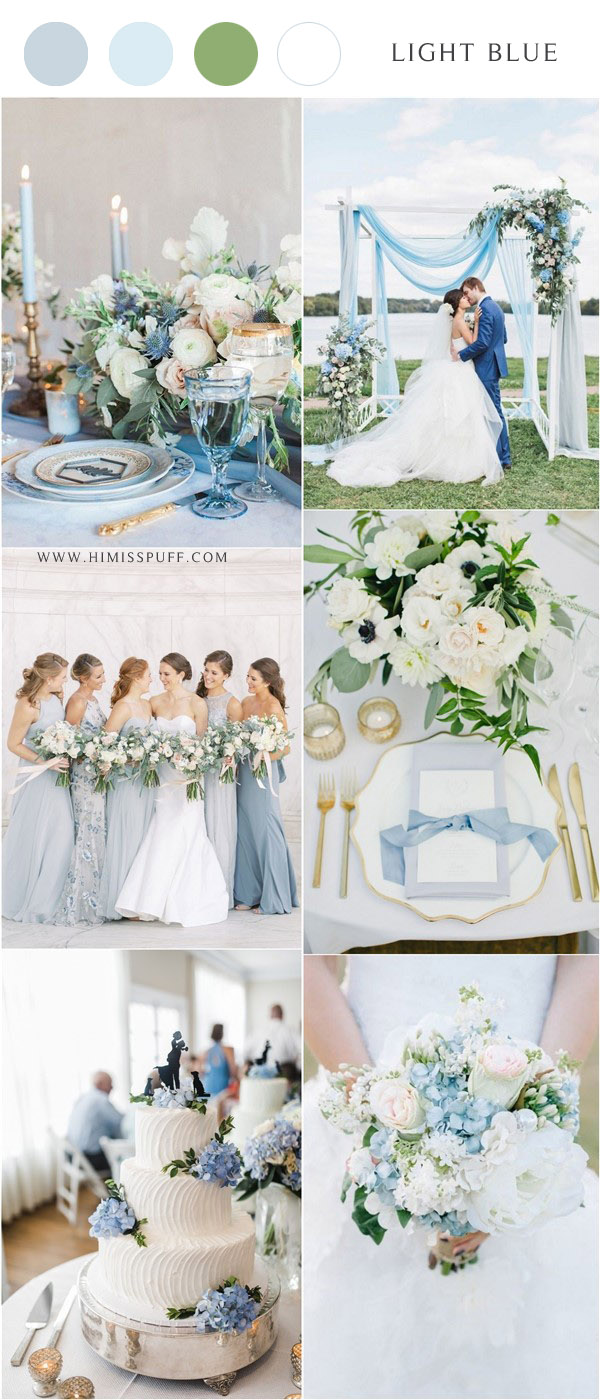 Light Blue Wedding Table
The popularity of light blue in wedding fashion has been on the rise lately due to its reflective qualities that incorporate the color in a wide variety of ways. This is the perfect option for a spring or summer wedding. With a dark and dramatic green as the centerpiece, a white or light blue table cloth paired with a lime-green runner, and blue scattered throughout the rest of the decor all bring in a light and airy quality that will help contribute to a happy and fun atmosphere.