Top 9 Dusty Blue Wedding Color Palettes 2023
What colors go with dusty blue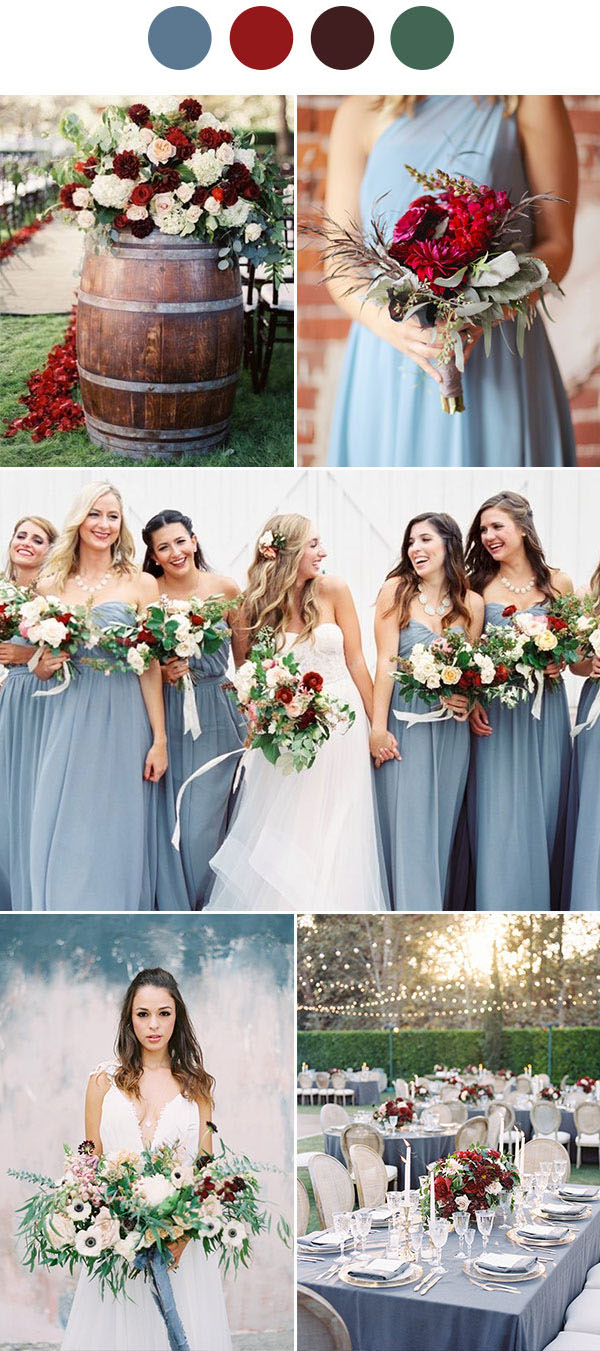 If you're looking for a wedding color palette that will suit your personality and style, we've compiled the top 9 dusty blue wedding color palettes. These palettes range from soft pastels to bolder tones, so there's something for everyone. And if you're not sure where to start, we've included a few ideas on how these colors could be incorporated into your wedding day decor. So what are you waiting for? Take a look at our list and find the perfect dusty blue wedding color ideas for your big day!
Navy + Dusty Rose + Dusty Blue
A combination of navy, dusty blue and a dusty rose creates a softer and romantic feel for the wedding. Navy is the softest of blues and makes a nice contrast to the rose. Navy is also a great mix with jelly/watermelon pink and even white depending on the shades you use in the palette. Using a white accent piece to this palette really makes it pop!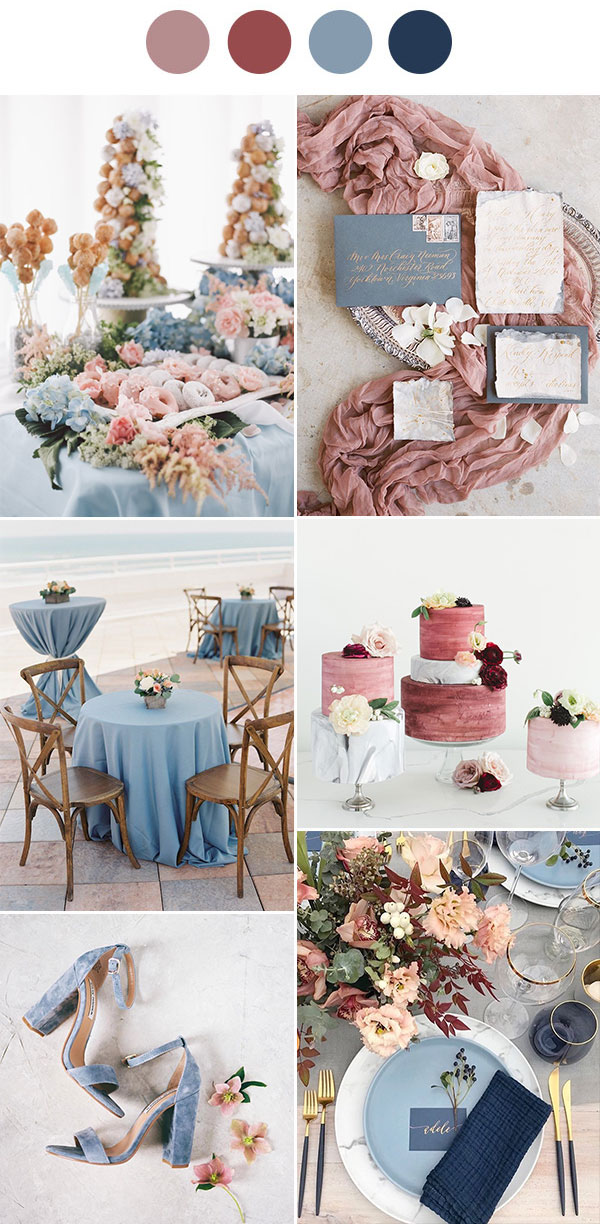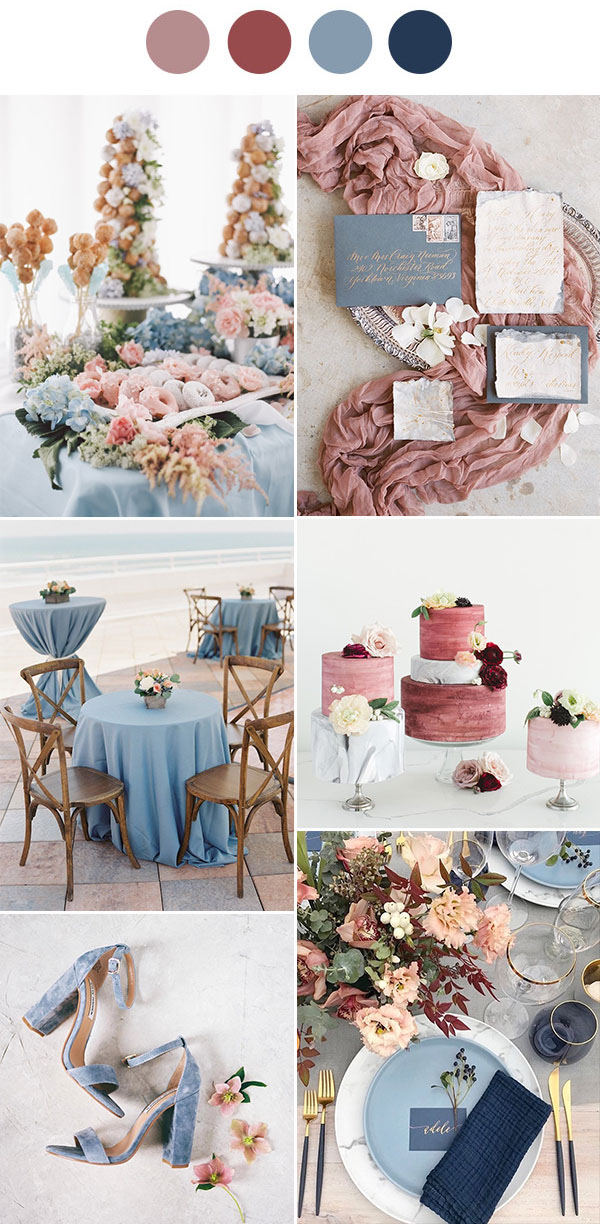 Earth Tones + Dusty Blue
A dusty blue is a perfect mix with muted earth tones like olive, olive, light green, gold, and light brown. These complementary colors, varying from a soft light blue to a dark indigo, make for a perfect summer wedding.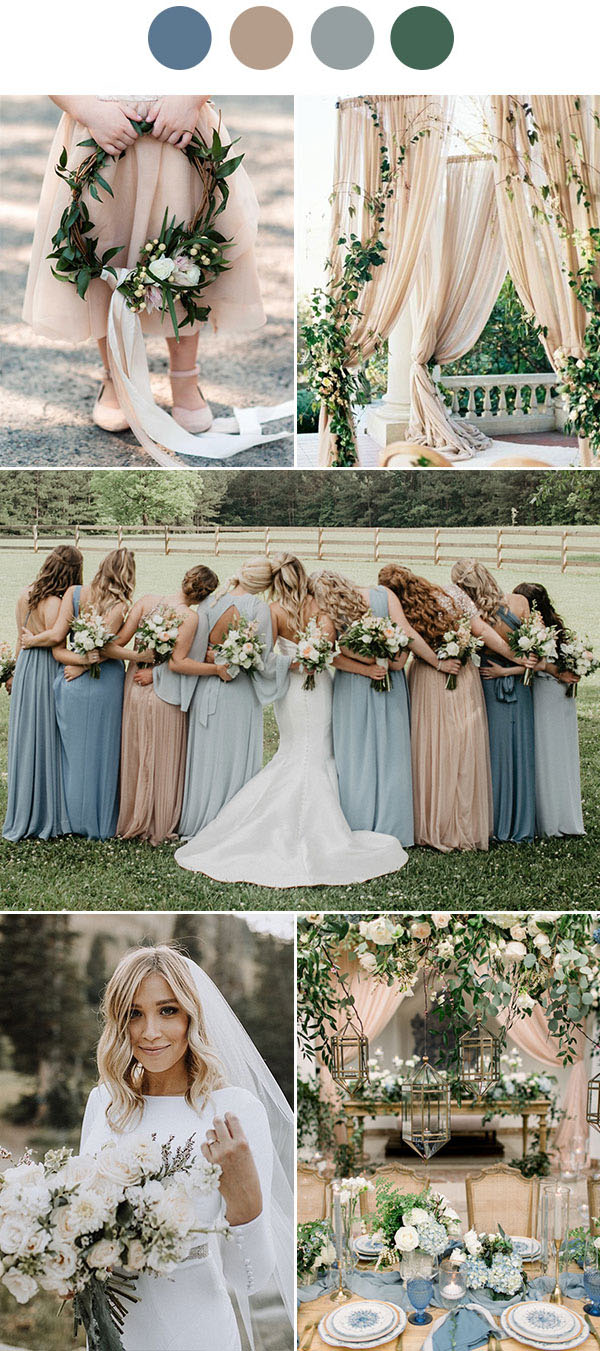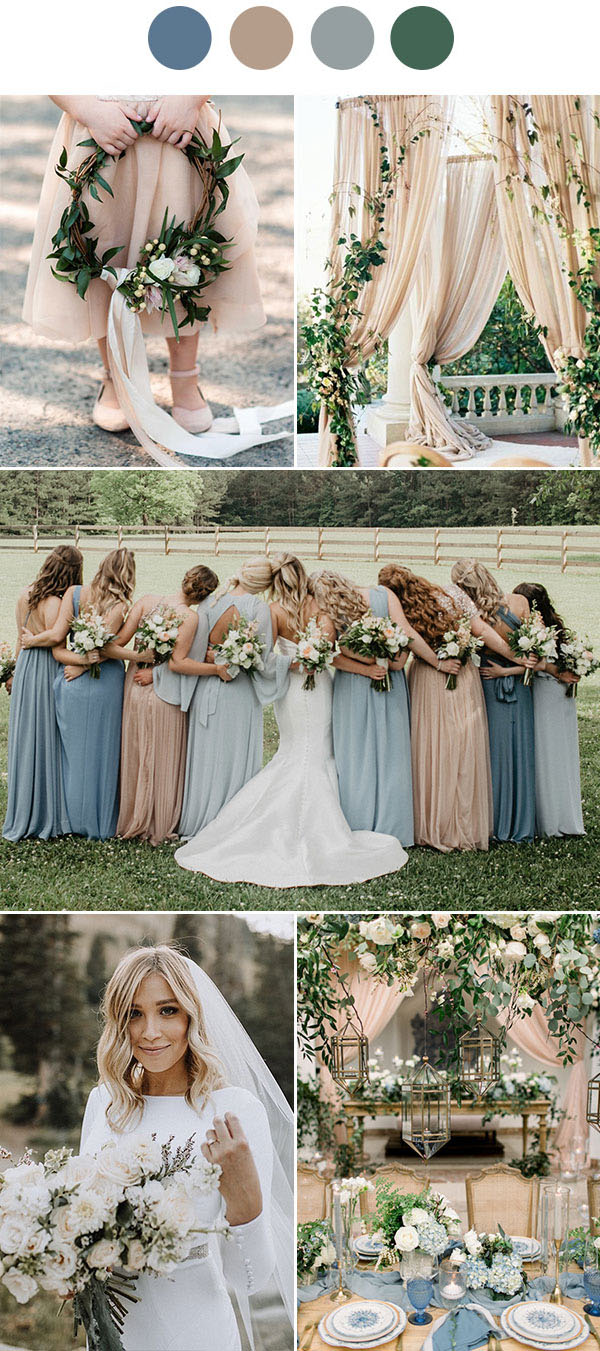 Mix and Macthed Blue + Dusty Blue
Mix the saturated, deep tones of a deep blue with a dusty, subtle blue. This color combination can work for both the ceremony and reception for a stylish wedding.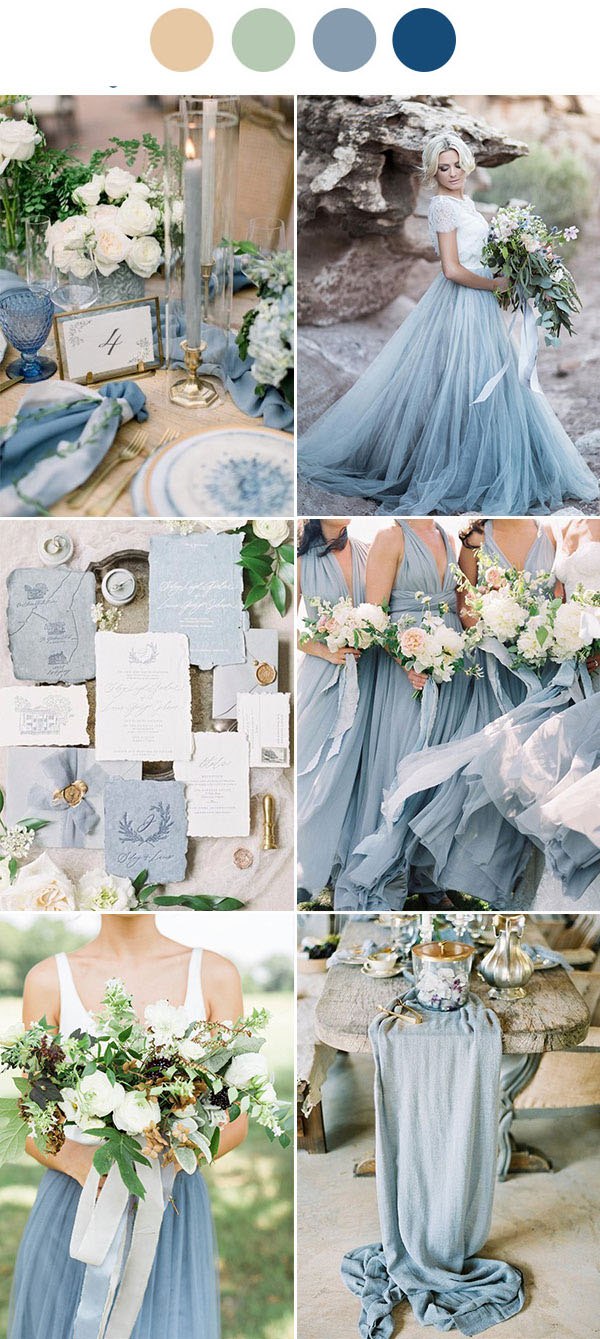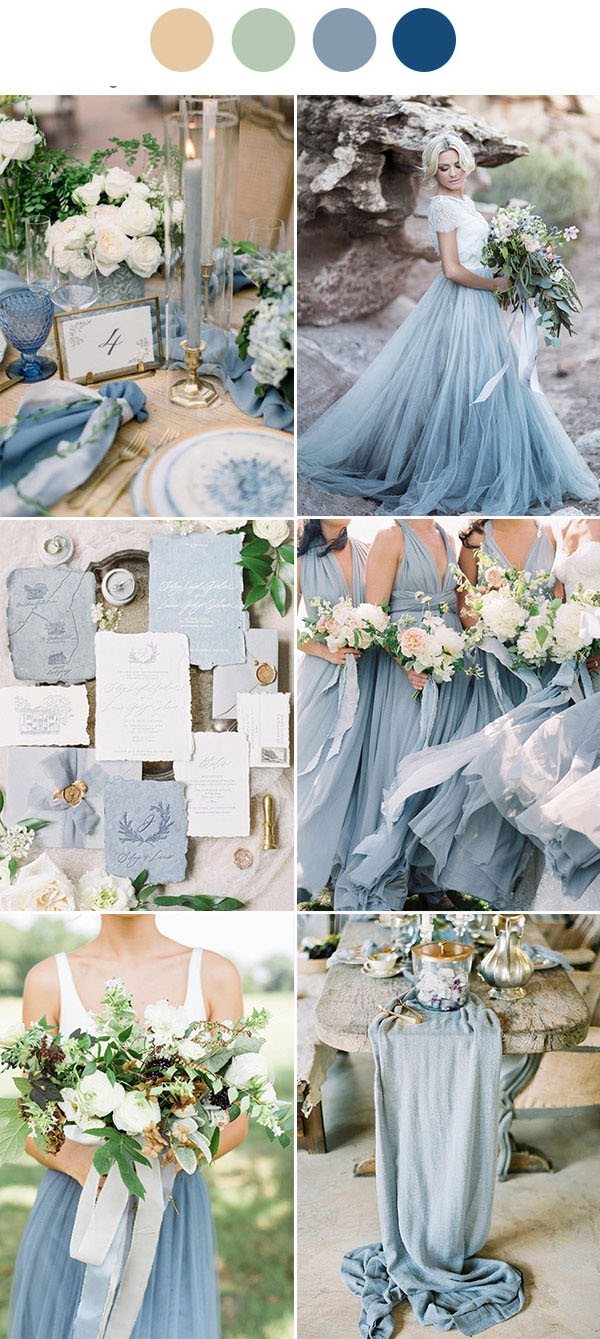 Dusty Rose + Dusty Blue
This palette is perfect for a modern, fresh wedding with a romantic look.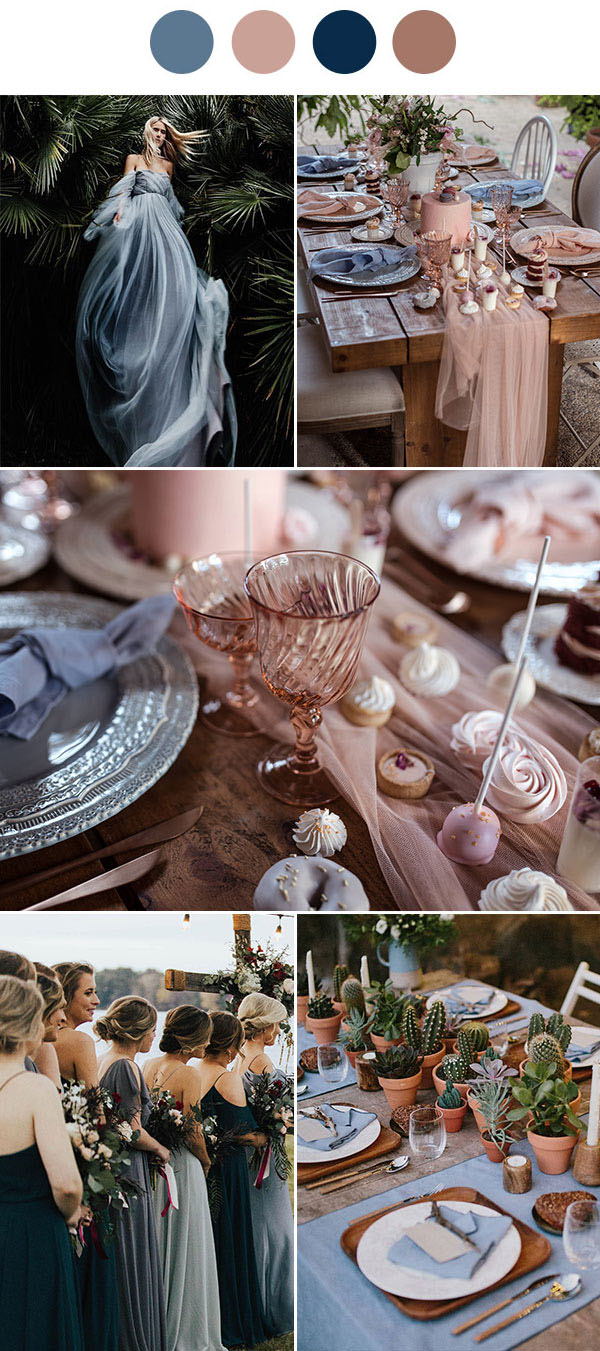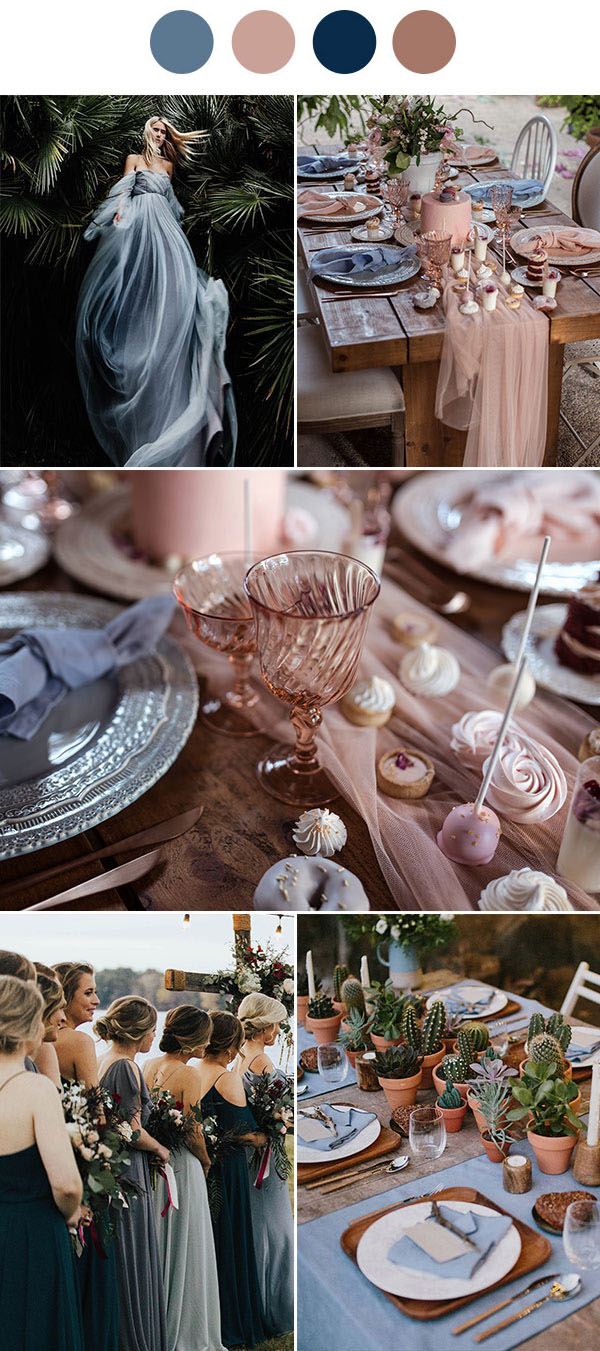 Burgundy + Dusty Blue + Greenery
A beautiful and festive wedding. This calming and classy color palette of burgundy and dusty blue, complimented with some greenery such as flowers and leaves, will make your day gorgeous and memorable. This color palette is perfect for your rustic and modern retro wedding.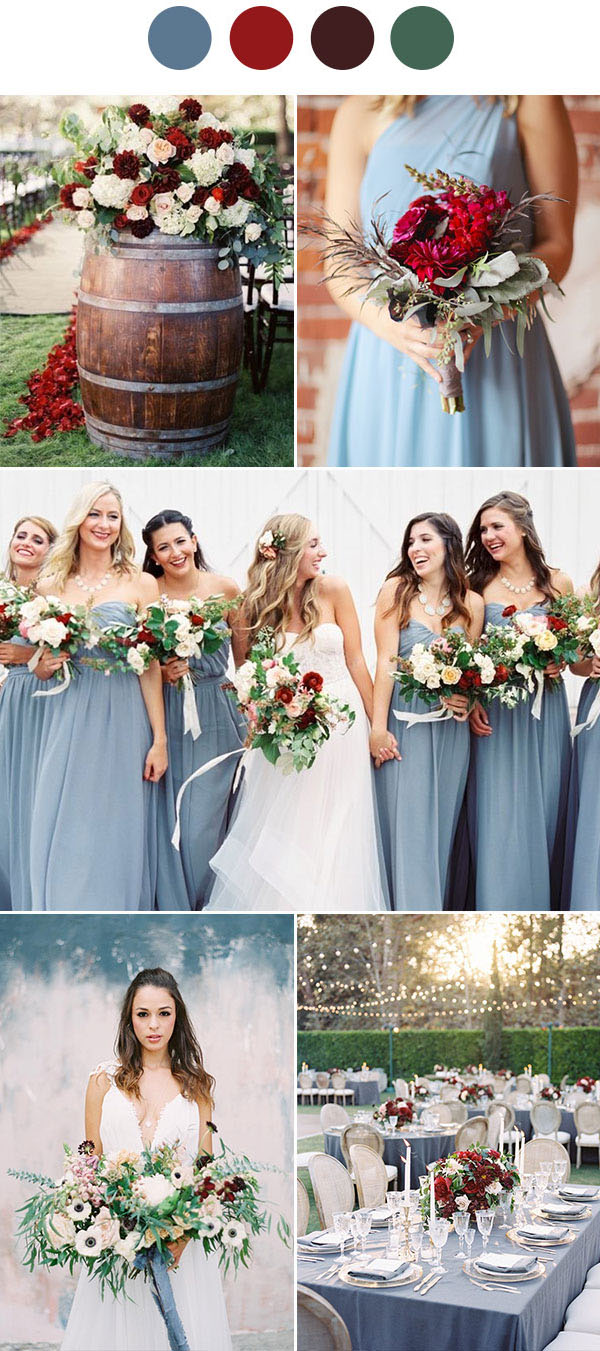 Mauve + Dusty Blue
Mauve is the color that generally falls under the darker shades and descriptions of blue. It is a combination of purple and blue, which can be a very soothing color choice. It can also be ideal for evening weddings and romantic weddings.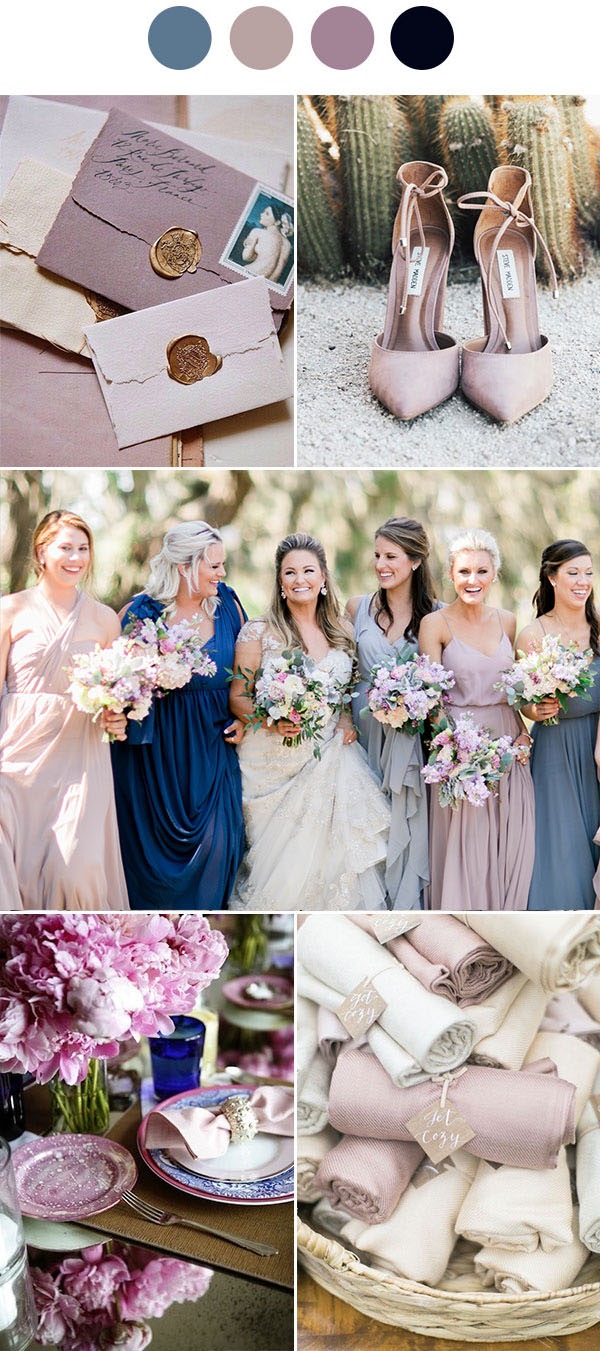 Mix and Matched Blue
This is a muted, sky-blue palette with cool tones and a subtle, cool blue on the bridesmaids' dresses. This more than deserving to be one of the first choices when you are looking at color combinations. White, brown, and gold are used as the accent colors.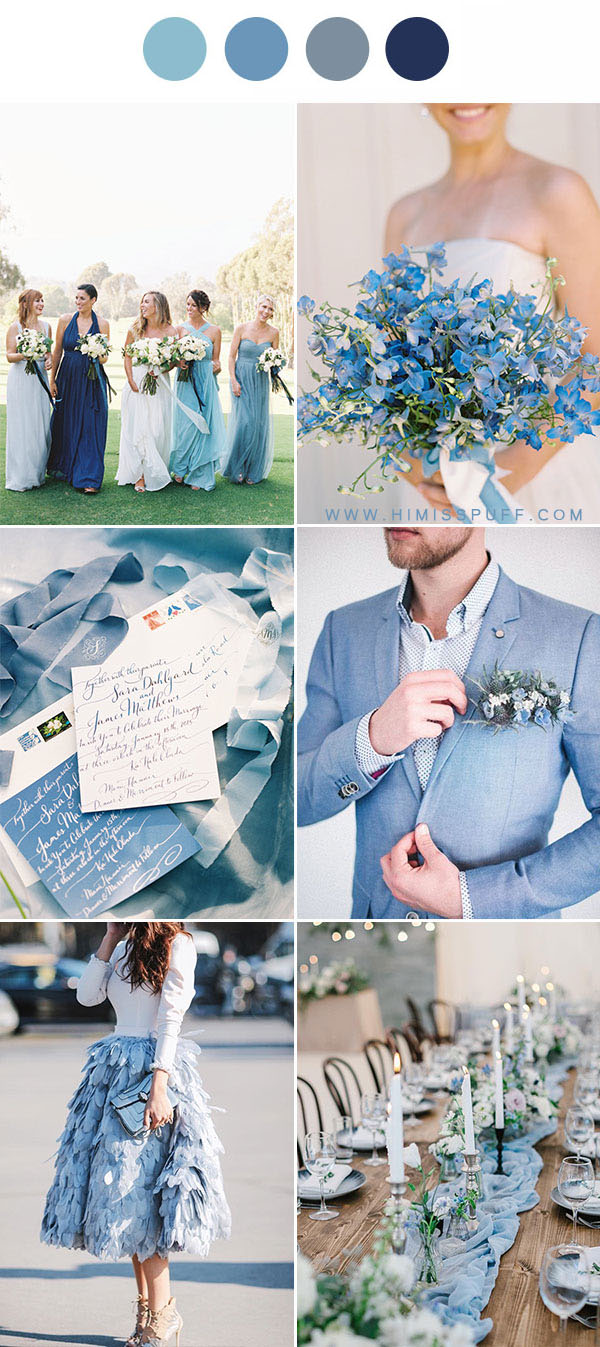 Silver + Grey + Dusty Blue
A beautiful and unique palette for an elegant and sultry wedding. Silver and grey are often used together to create a romantic colour palette. Seamless coordinating ribbons and cables compliment this colour scheme beautifully and adds a timeless, classic feel. Shades of blue are dotted throughout the palette to create a sense of depth in the background. The wooden beams from the candle votives add a rustic and vintage feel that is inspired by nature.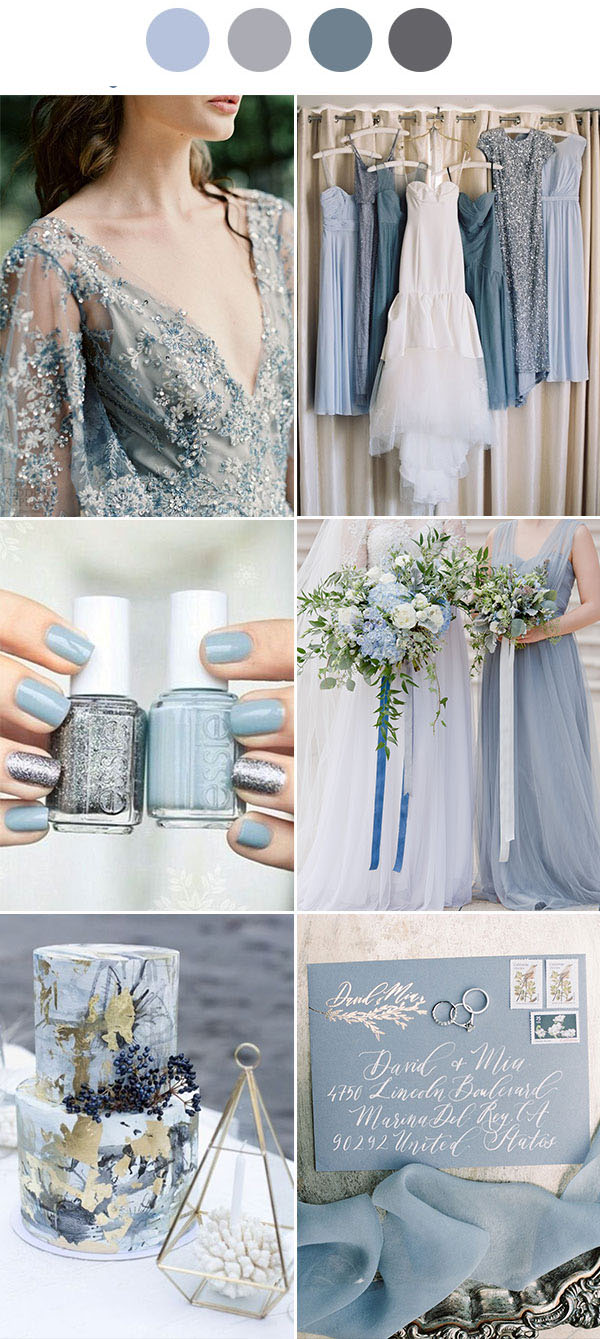 Sunflower Gold + Dusty Blue
With subtle shades of blue and gold, this color palette has a look of welcoming sophistication. The colors are perfectly matched with a soft white and it's balanced by a bold form.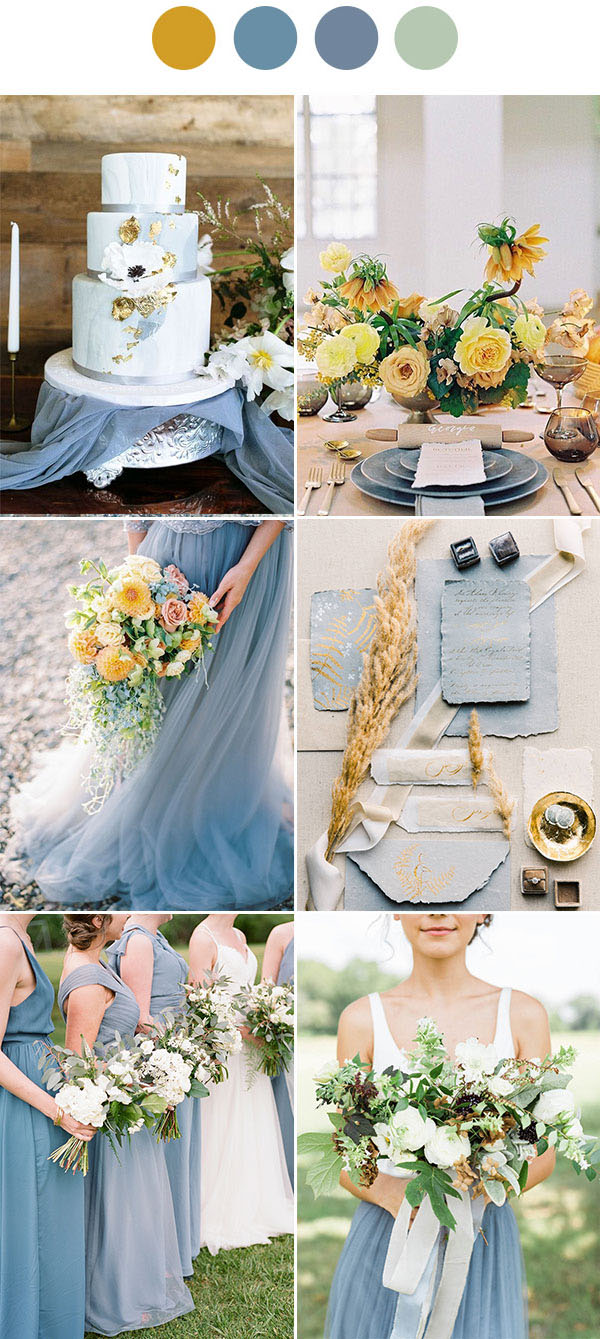 The dusty blue wedding color combo is one of the most popular options for brides who want their wedding to be on the beach. It's also a great option for those who want their wedding to feel like a tropical vacation. If you're looking for inspiration, be sure to check out our top 9 dusty blue wedding color palettes above!