22+ Funny Groom and Groomsmen Photos & Poses Ideas 2023
Funny groom and groomsmen pictures photo poses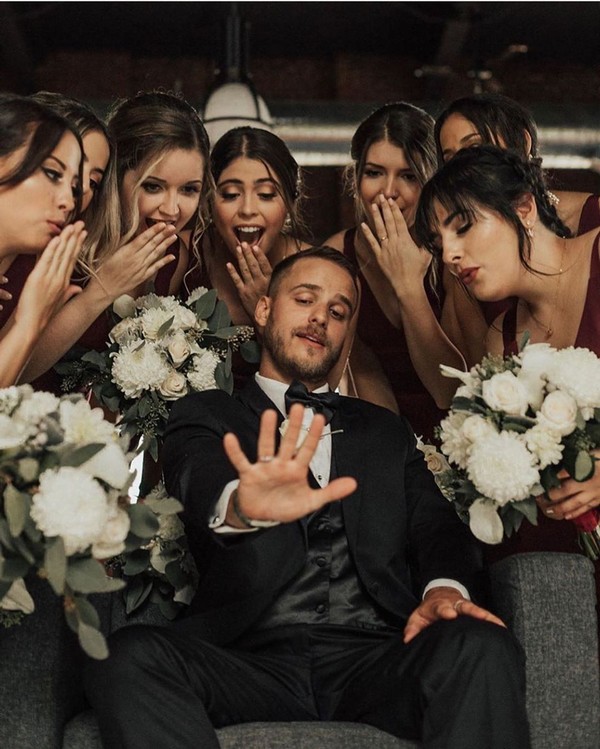 Boys, get your best GQ impression ready! The bride and her bridesmaids may take the lion's share of photos on the big day, but that doesn't mean you and your buddies don't deserve your own moment in the spotlight, too. From traditional must-haves to creative wild cards, check out 50 snapshot ideas dedicated to your favorite guys.
Source:Hi Miss Puff | Belle The Magazine | Bridal Guide | Wedding Forward | Instagram
Show The Ring Finger
It's great that guys portray girls. There are several options available to them, such as taking selfies, painting their lips, or taking a selfie. This idea is ideal for wedding photos. If you ask the groom to look delighted at the wedding ring or repair the groom's hair, or kiss him cheek, you will be surprised. They are free to do anything they want. Have fun, it's important!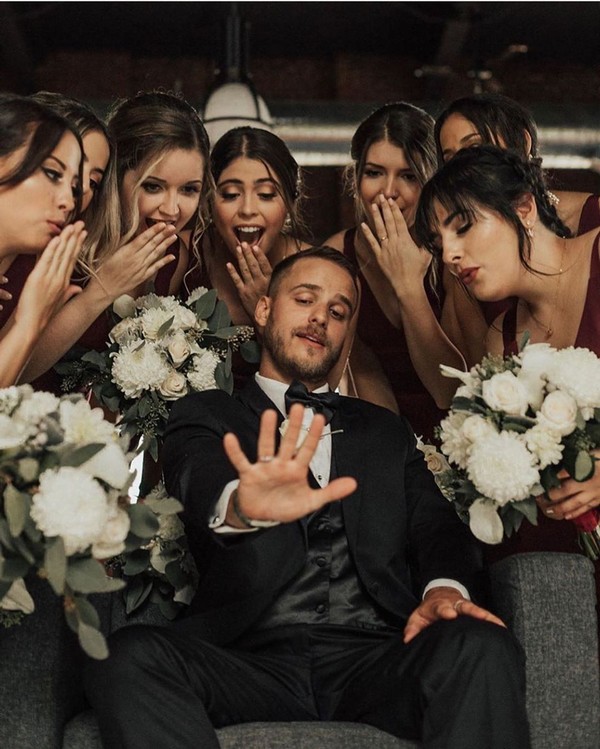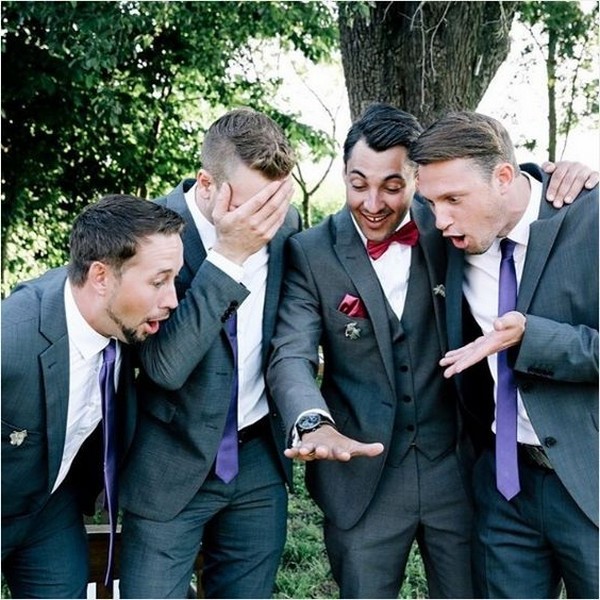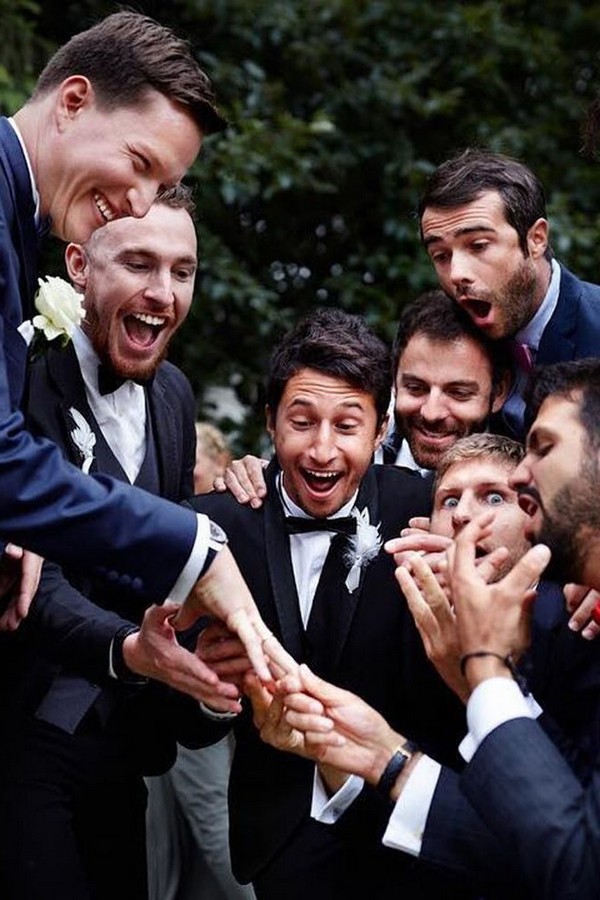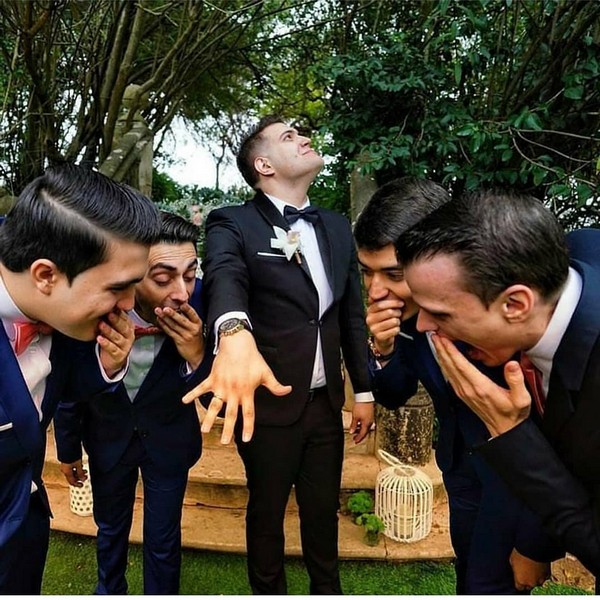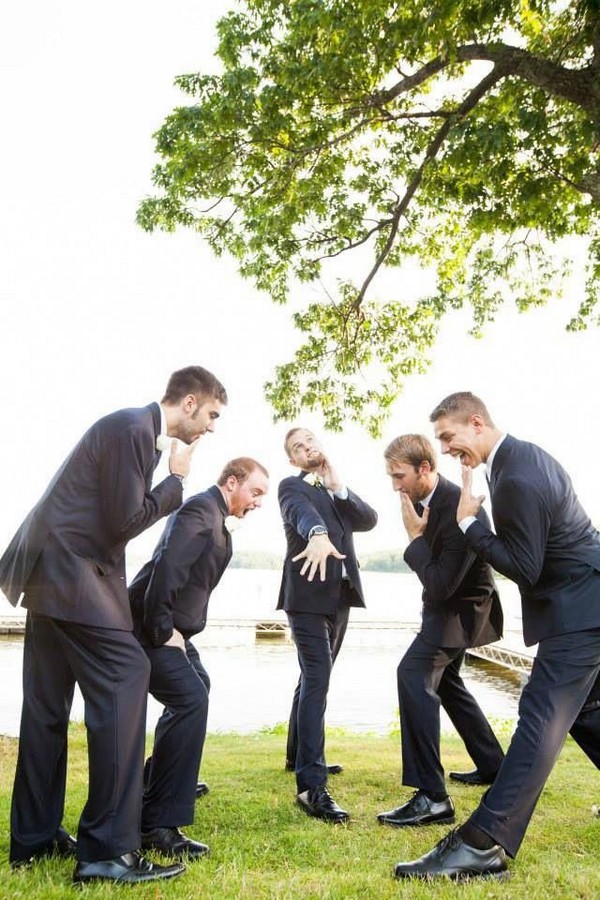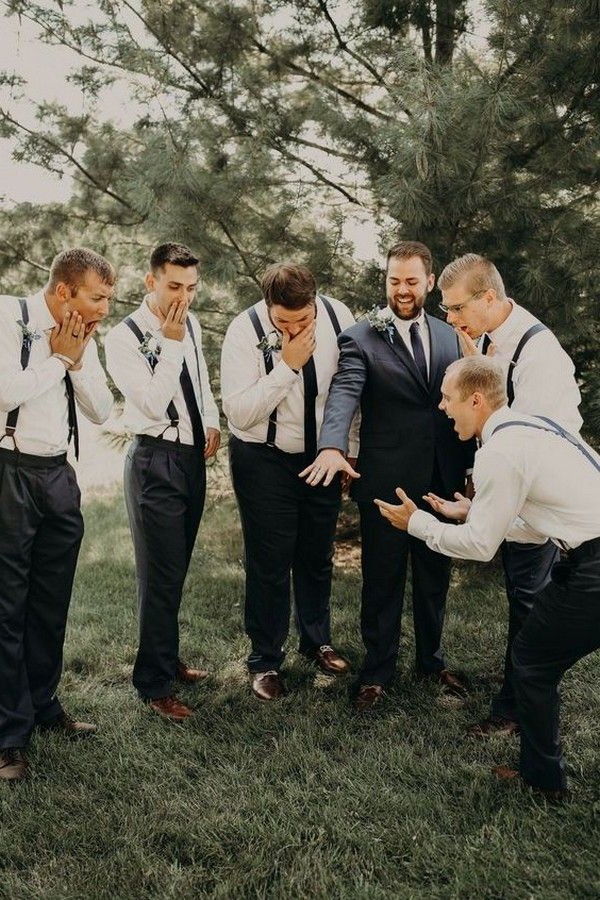 Lift the Groom Up
Such pictures will stand out among the others in the wedding album. This will make it clear that they aren't staged, even if they may look messy and unorganized. Give some thought to how to lift the groom. They may ask you how they look and get funny photos.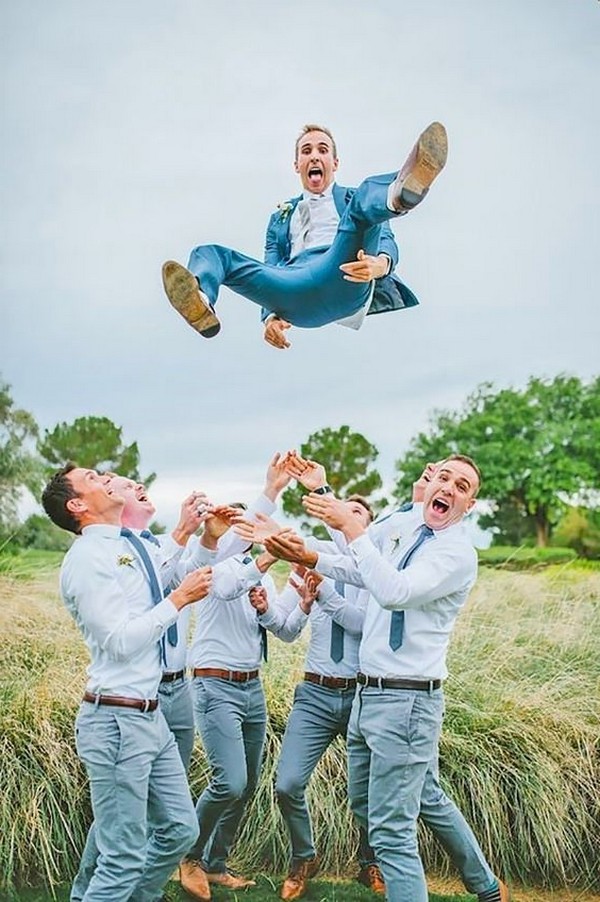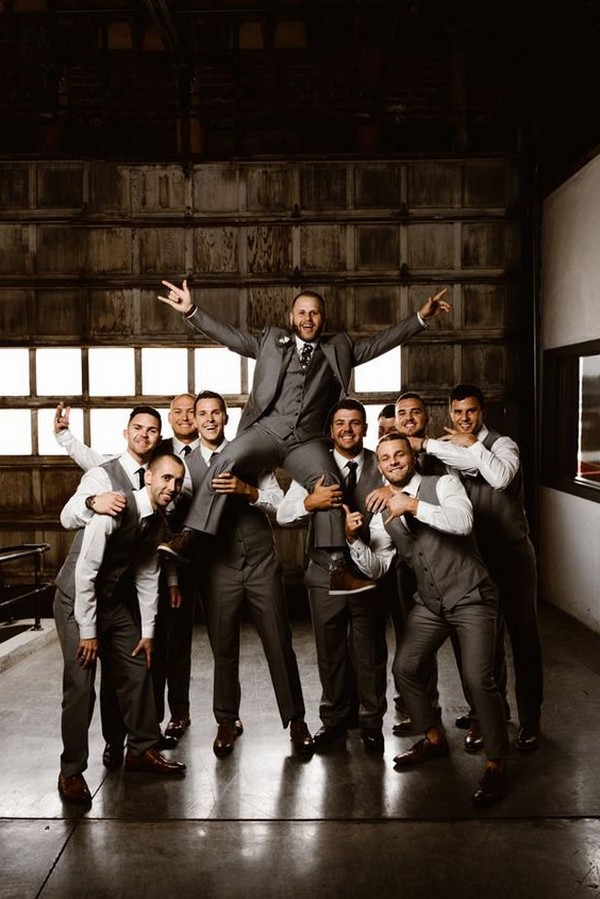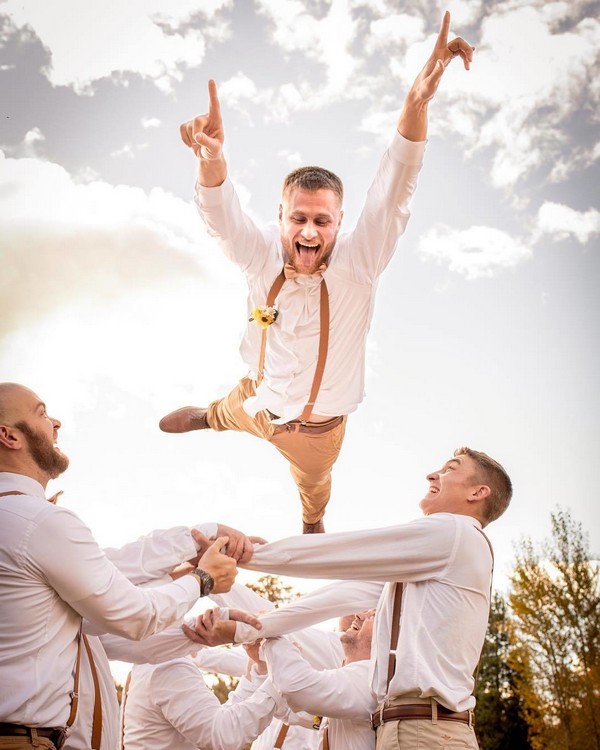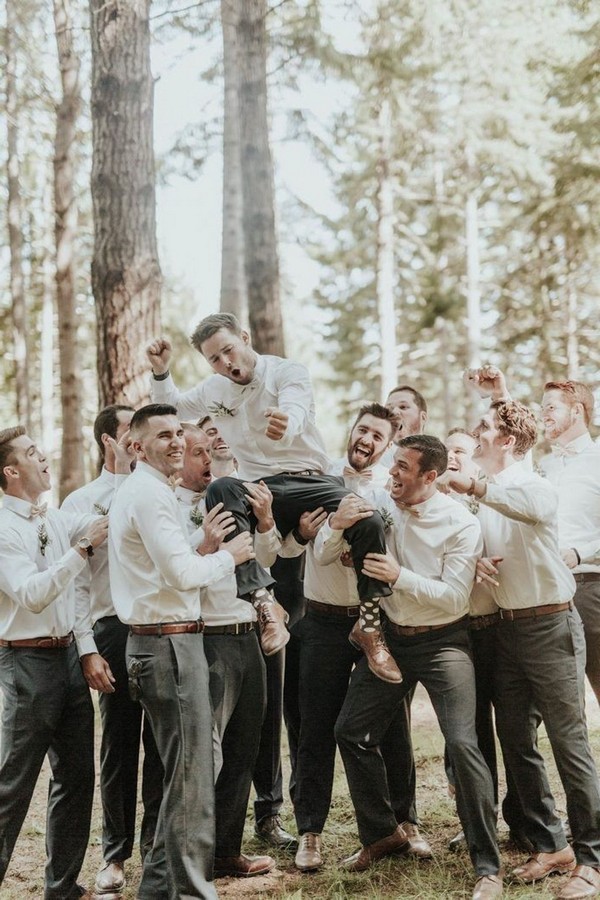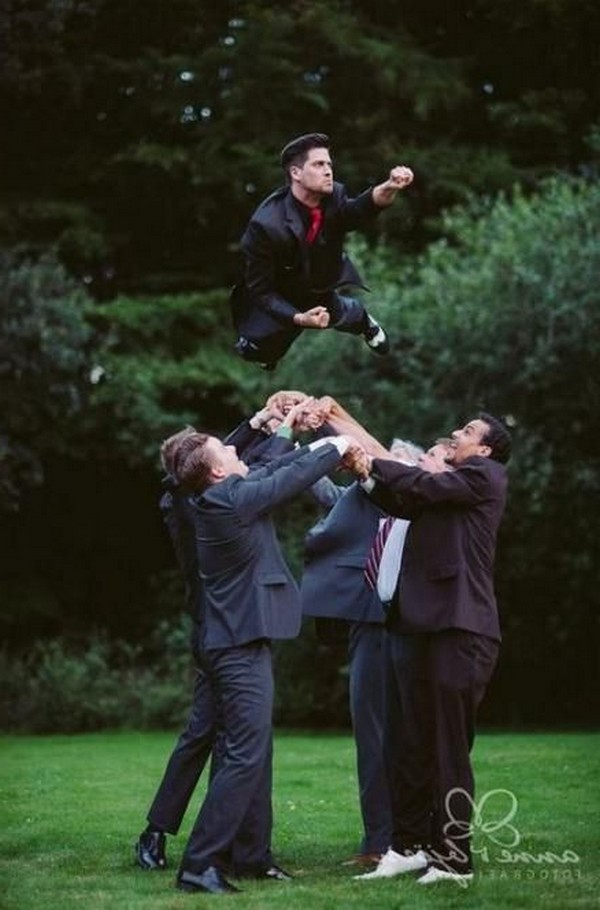 Show Free-For-All Combat
Men have to make it look as if they were fighting in order to implement such groomsmen photoshoot ideas. They may pretend that they have been hurt and suffer from pain. The more emotion, the better. But take care to avoid traumatizing each other at the wedding!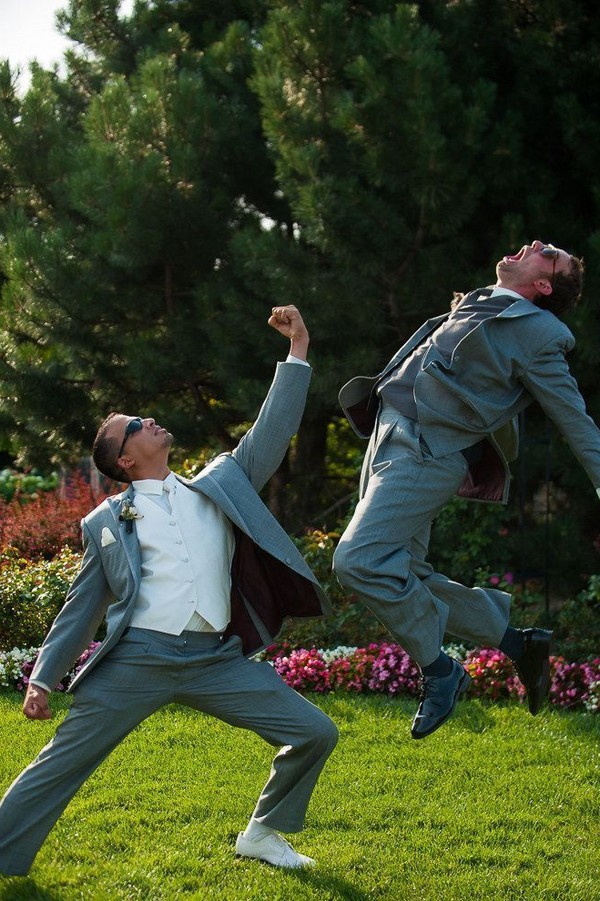 Themed Undershirts
Wearing a fun undershirt can also make you look more stylish. Wear something funky under your button-up to customize your look, whether you're all fans of the same team or your group owns corresponding superhero tees.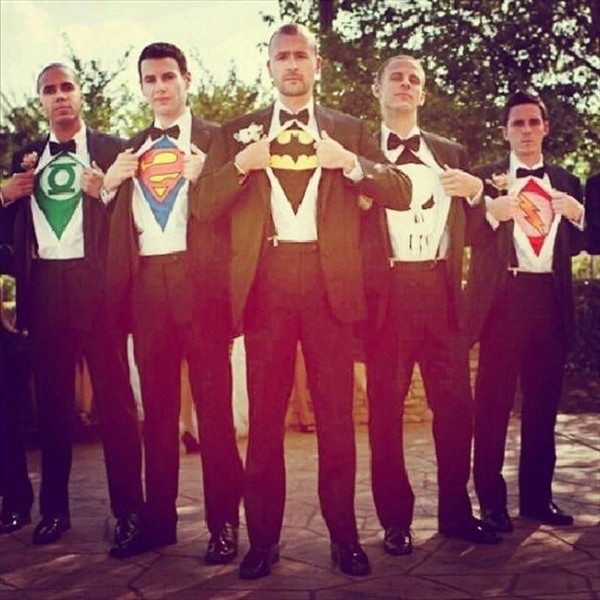 Jumping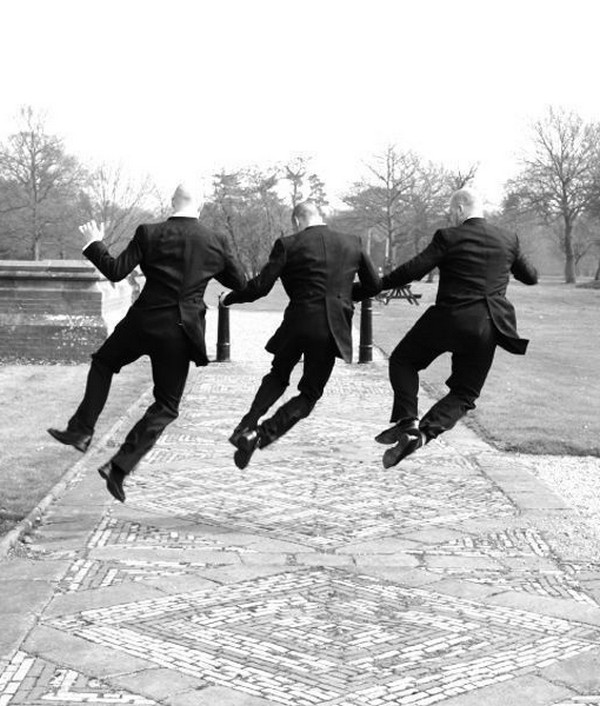 Getting ready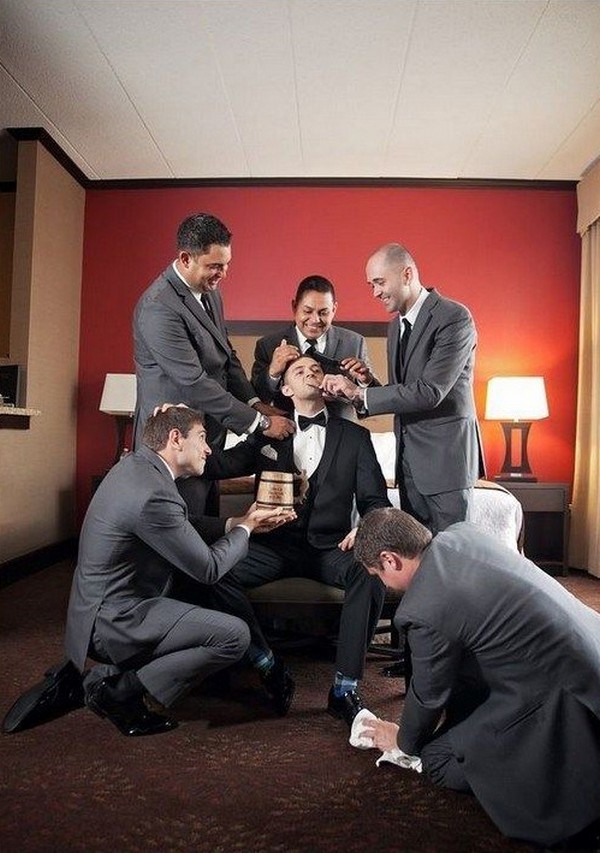 Drunk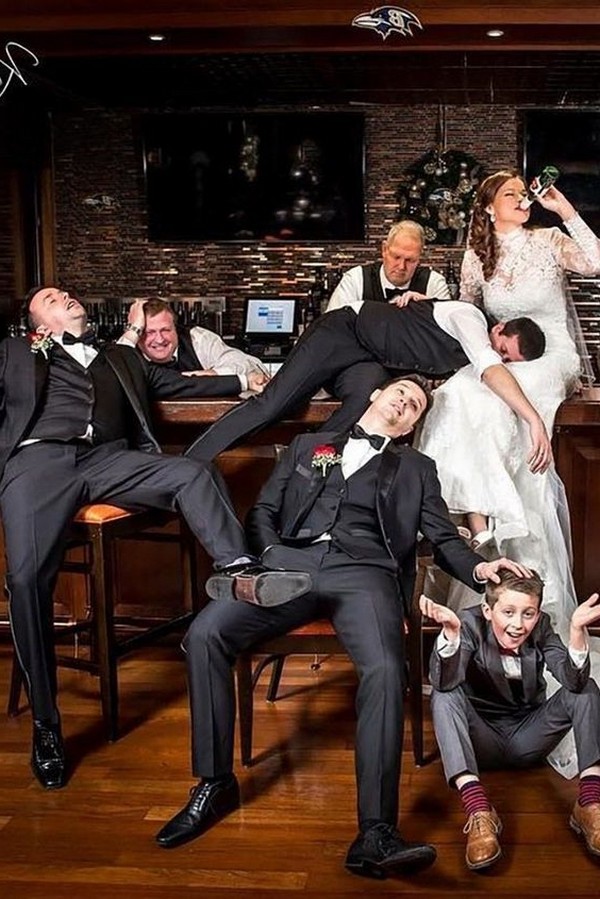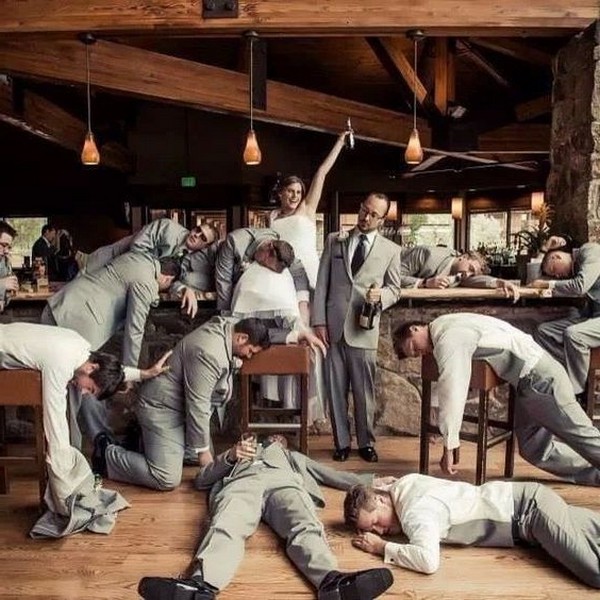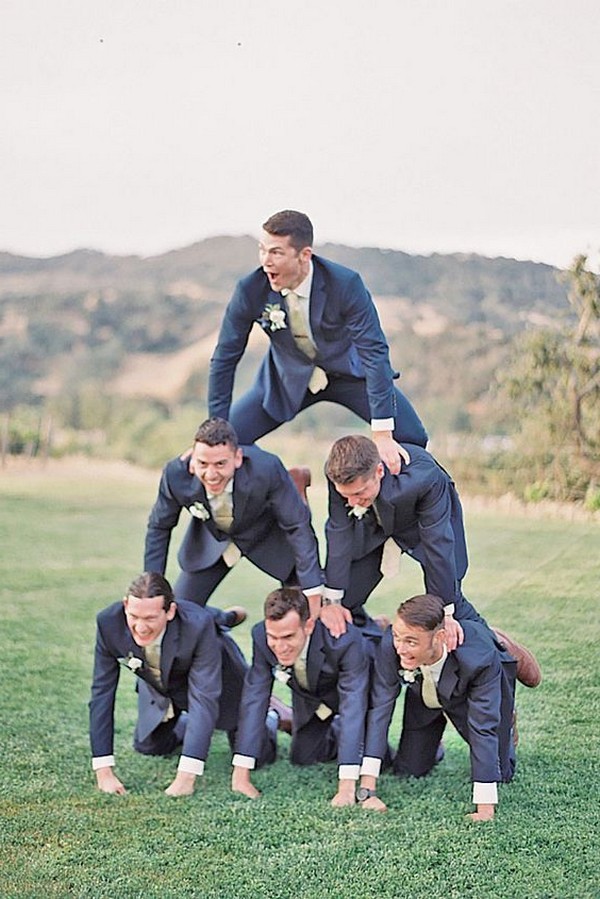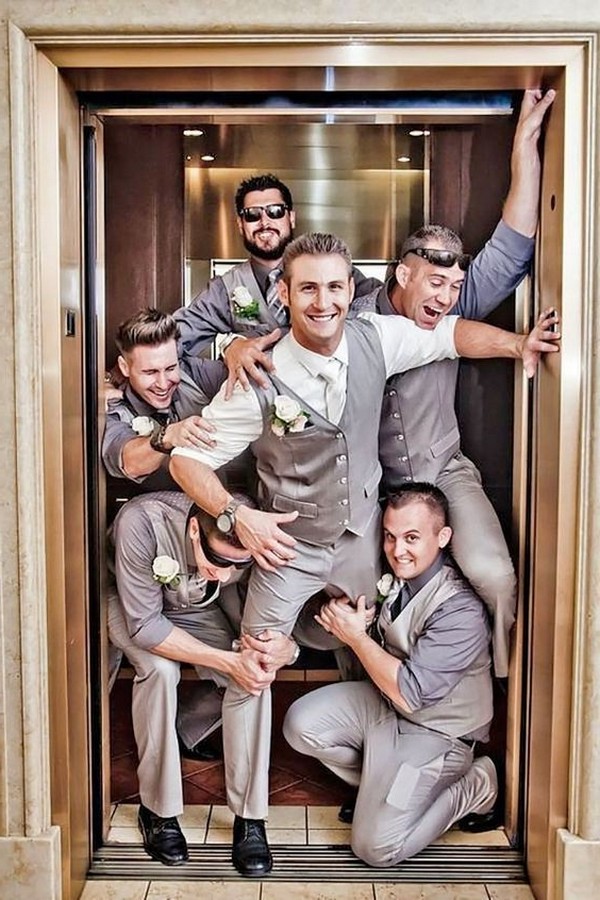 A Rain Day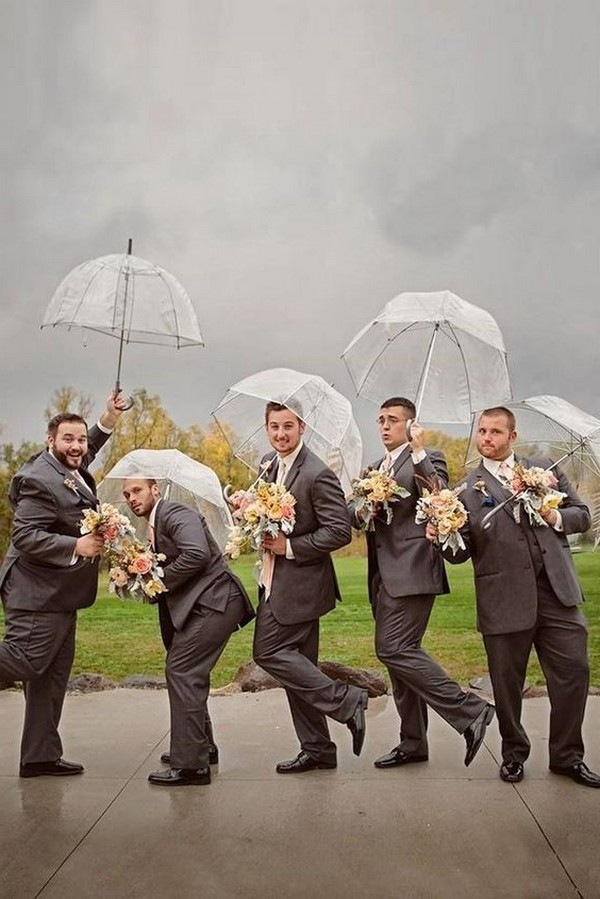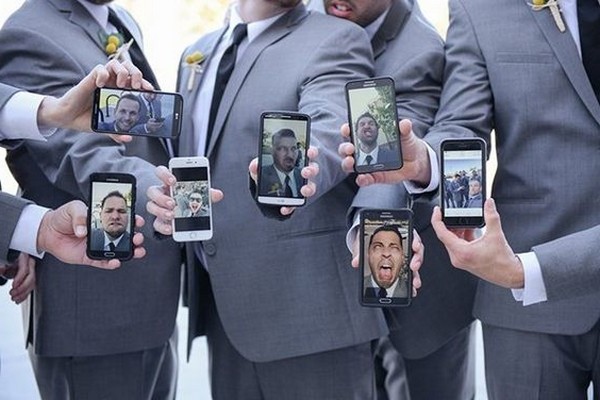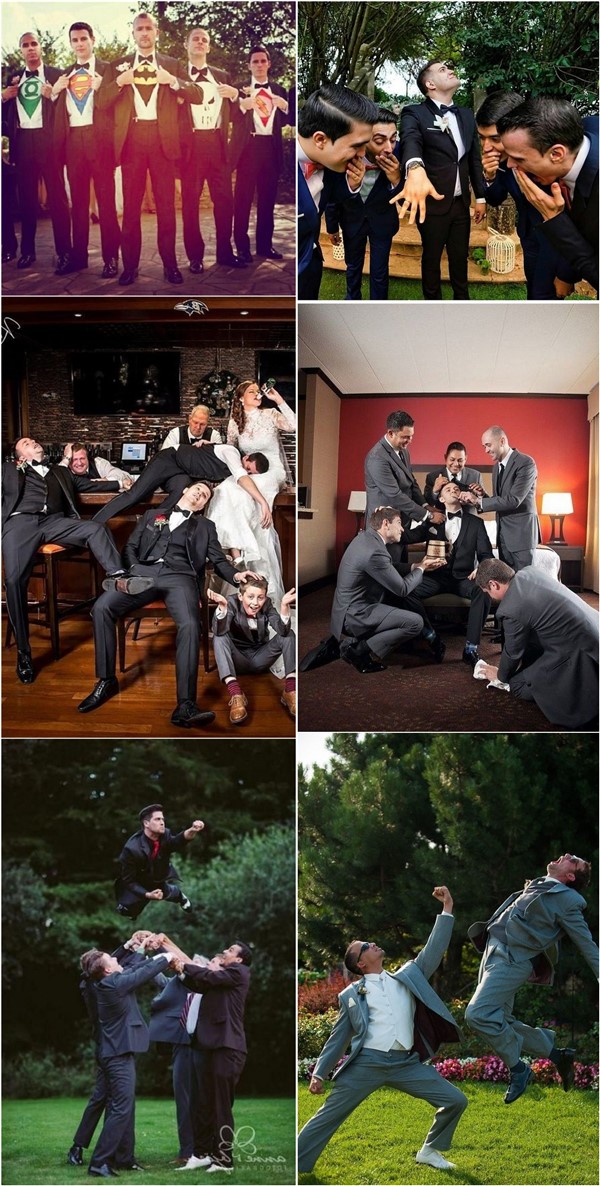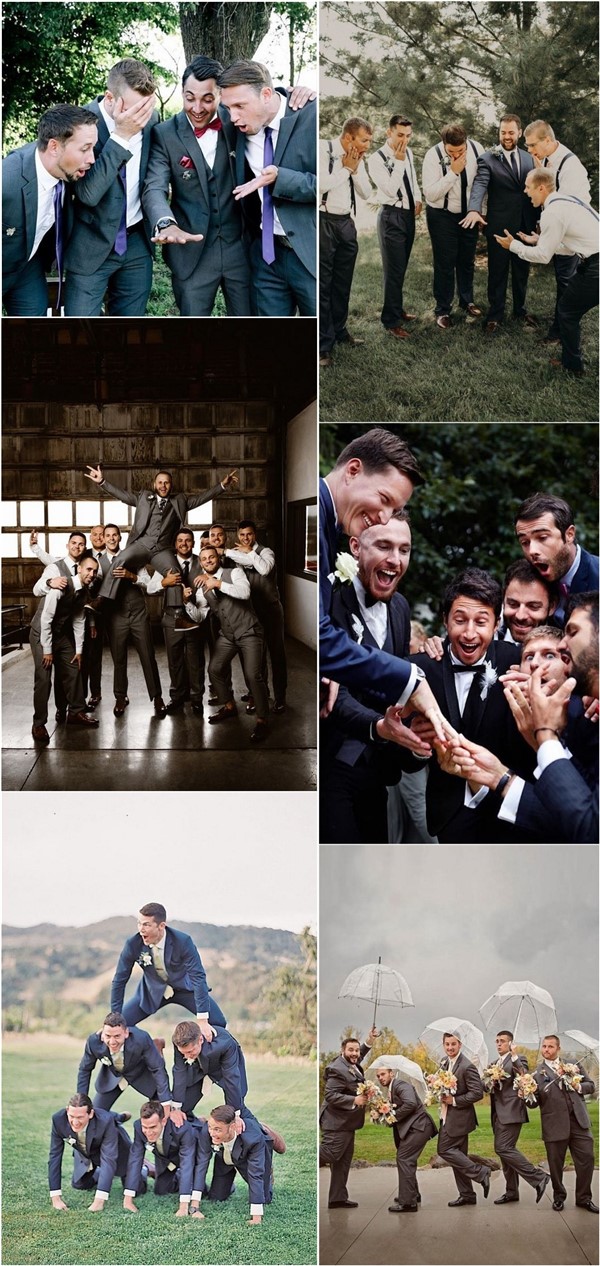 If you are looking for some funny groom and groomsmen photos and poses ideas, we have compiled a list below. Whether you want to take a funny photo together or just want to find some new ways to pose, these 22+ ideas will help get your creative juices flowing! Have fun with this list.