100 Fab Country Rustic Wedding Ideas with Tree Stump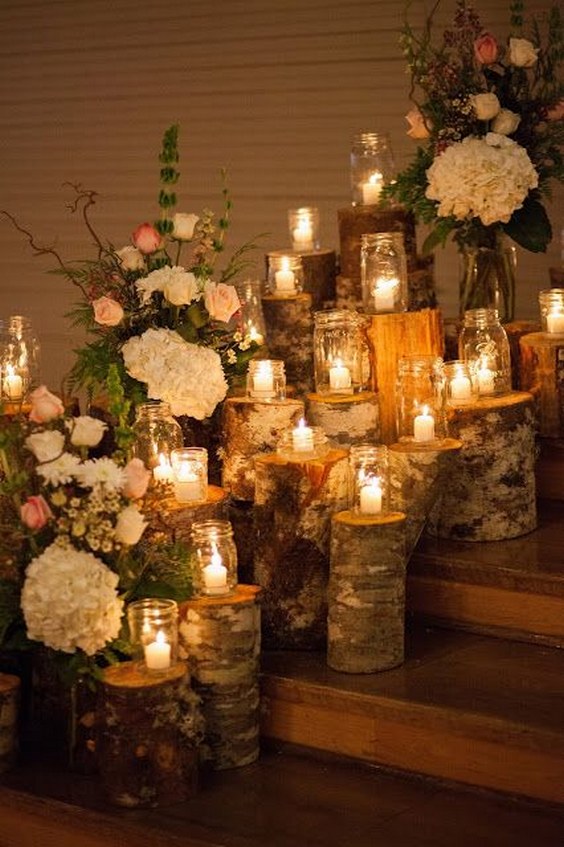 Planning a wedding can be an exciting time, but it can also be overwhelming, especially if you're looking for unique and beautiful ways to celebrate your special day. If you're searching for an idyllic, rustic wedding theme that's sure to make a lasting impression on your guests, consider a country wedding with tree stump décor.
Tree stumps bring a natural and charming touch to your wedding décor. Not only do they provide a unique and natural seating option for your guests, but they can also be used as the base for a variety of beautiful centerpieces and displays.
To help you get started on your journey to a rustic and memorable wedding celebration, we've put together a list of fab country wedding ideas with tree stumps that are sure to inspire you.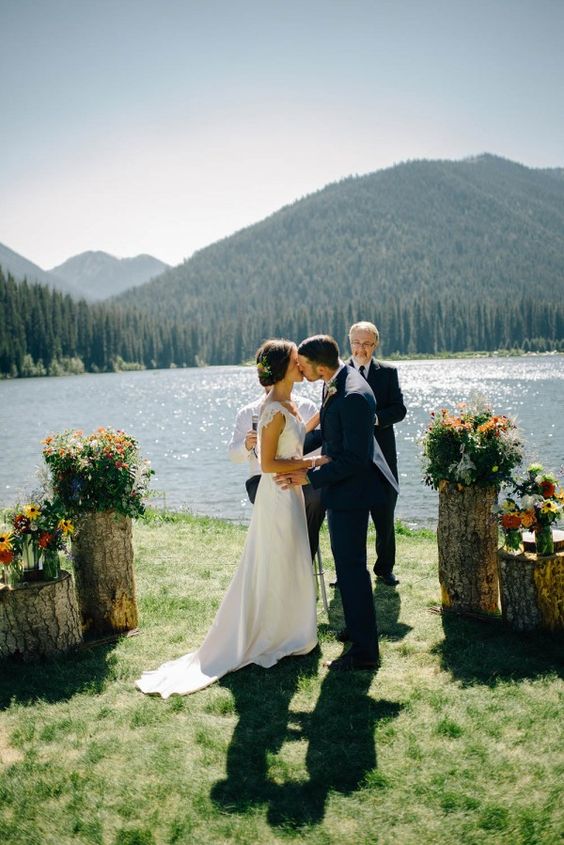 Table Centerpieces
Tree stumps make for perfect table centerpieces. They add a natural and organic element to your reception tables and can be decorated to match your wedding theme. You can top the tree stump with a beautiful floral arrangement, candles, or even place settings for your guests. To create a cohesive look, you can sand and stain the stumps to match the tone of your wedding décor.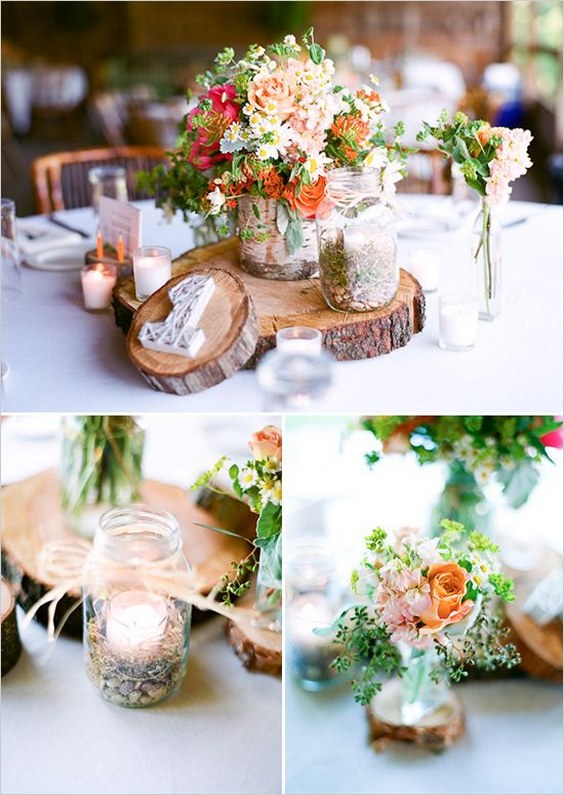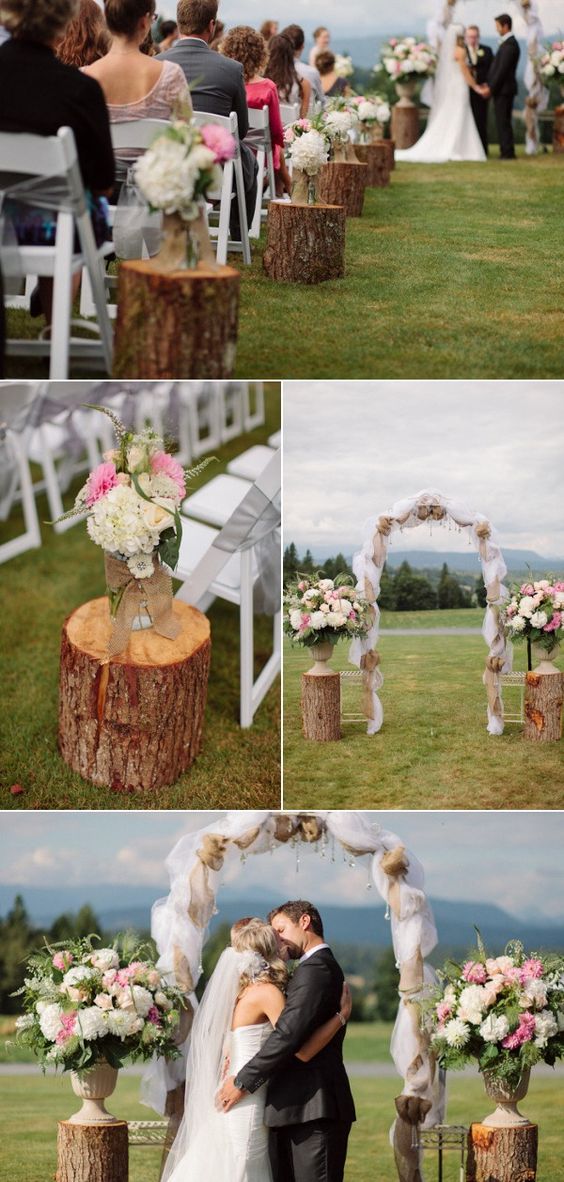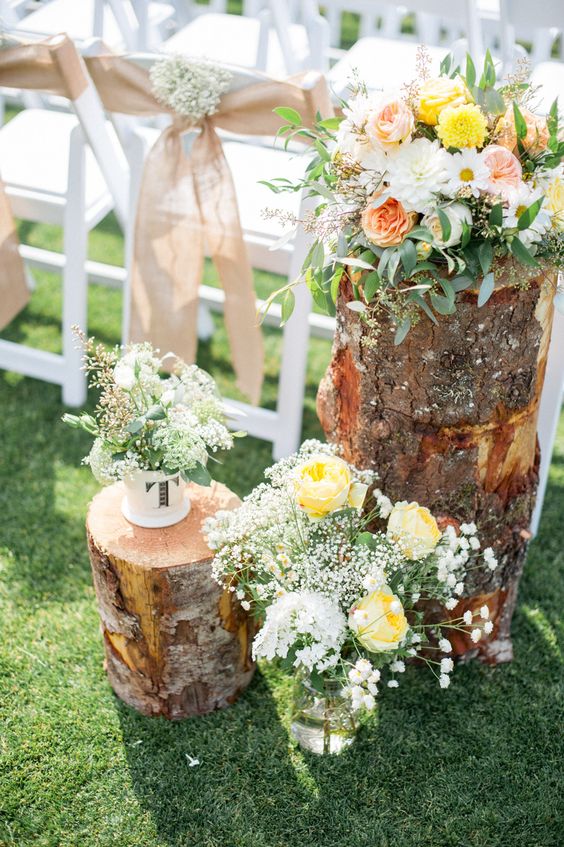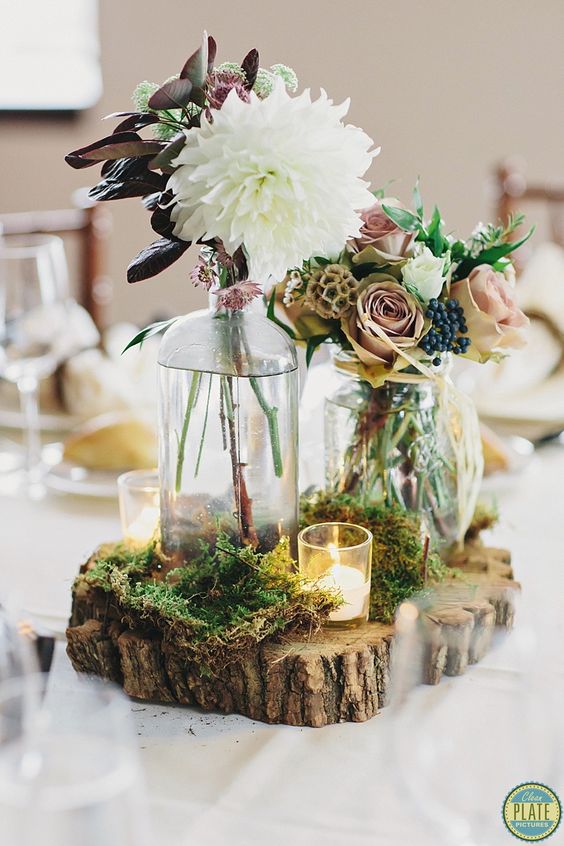 Cake Stands
For a unique twist on traditional wedding cake stands, consider using tree stumps. You can use a large or small stump as the base for your cake, or even stack a few smaller stumps to create a tiered display. This idea is especially perfect for outdoor weddings, where you can incorporate natural elements into your décor.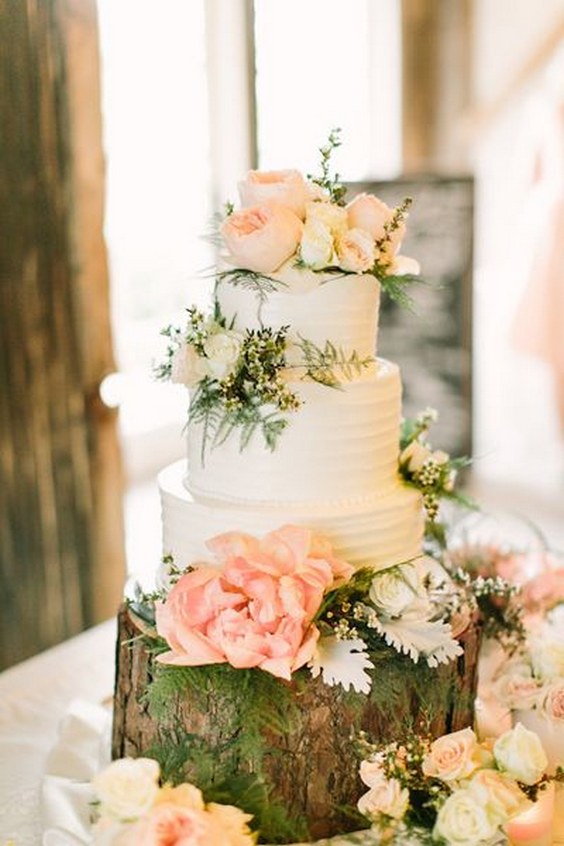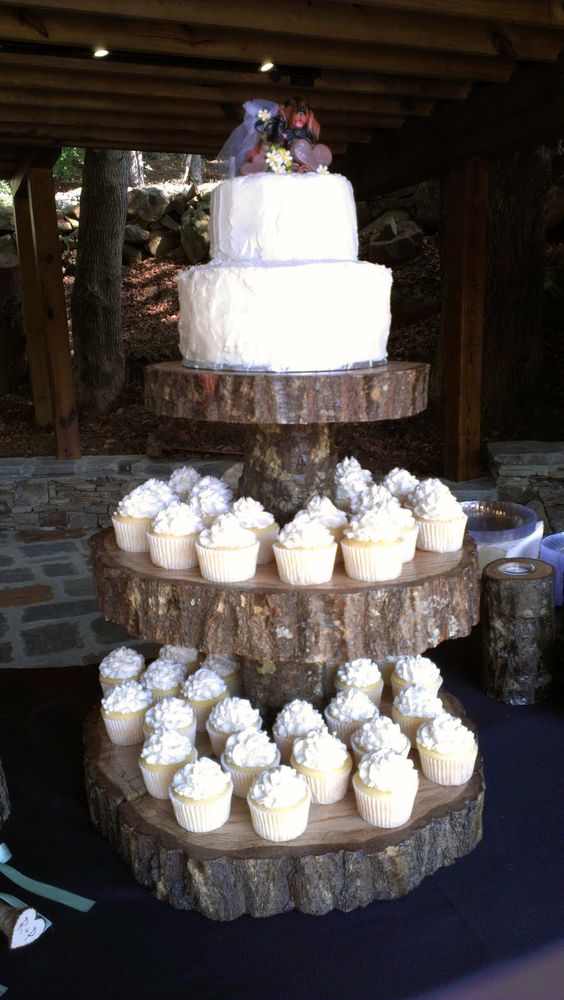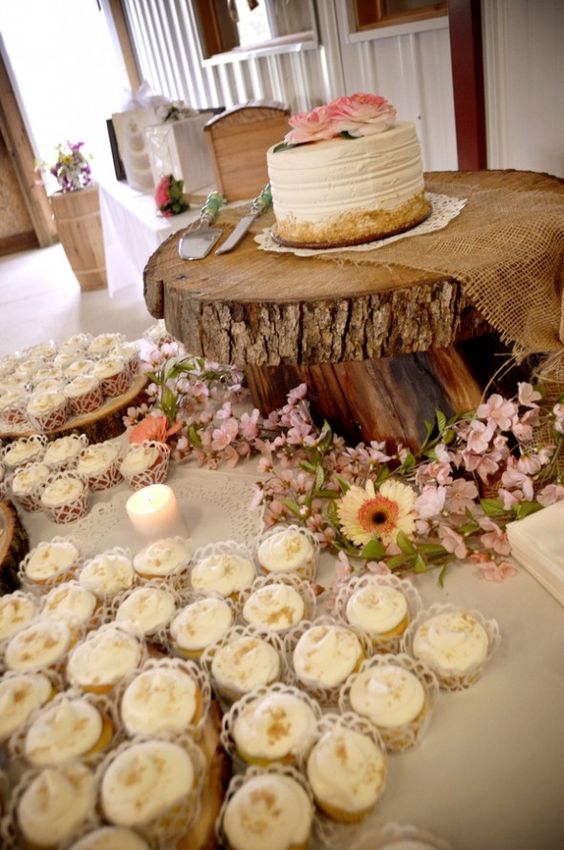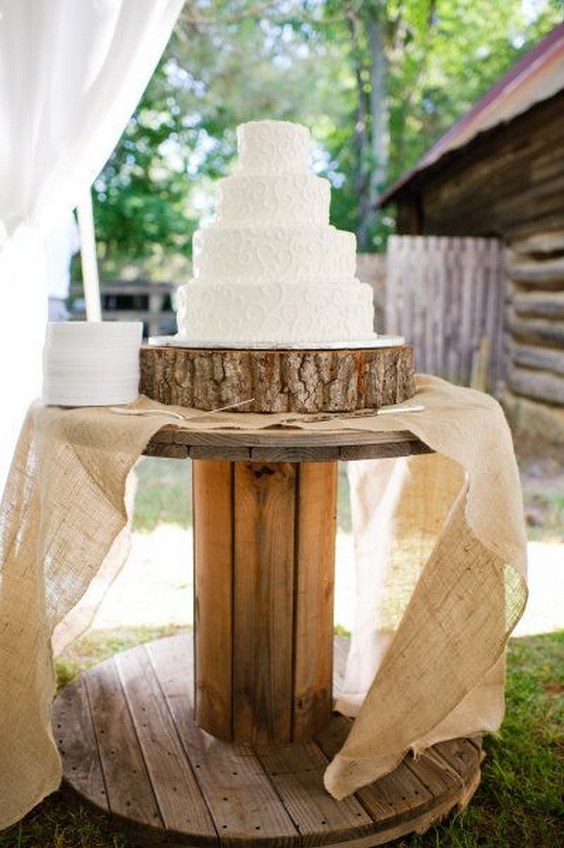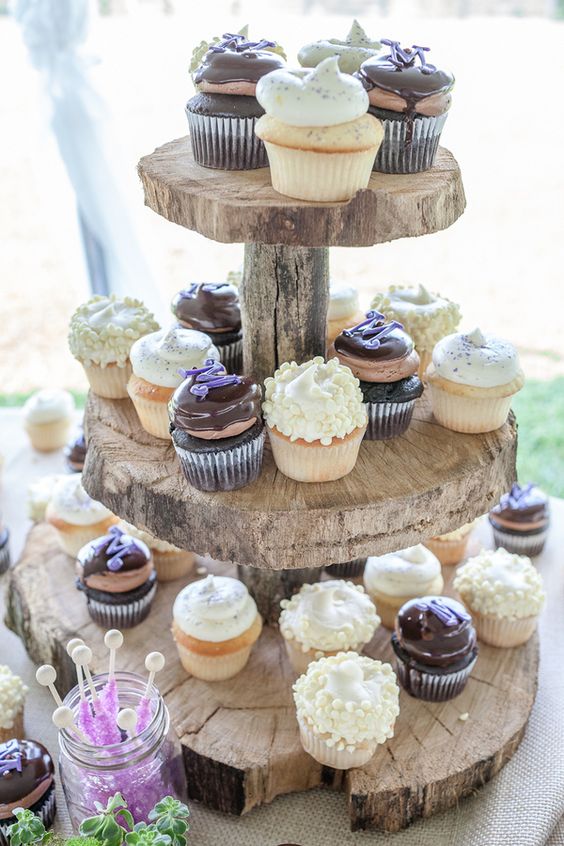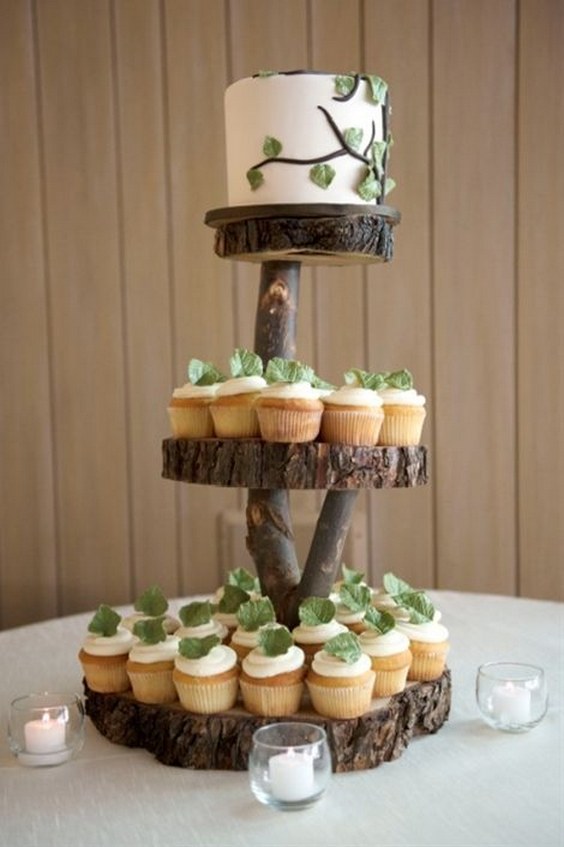 Photo Booths
Set up a fun and whimsical photo booth for your guests using tree stumps as seating. Your guests can sit on the stumps, strike a pose, and snap a photo to remember your big day. Decorate the area with natural elements like branches, flowers, and greenery for a touch of rustic charm.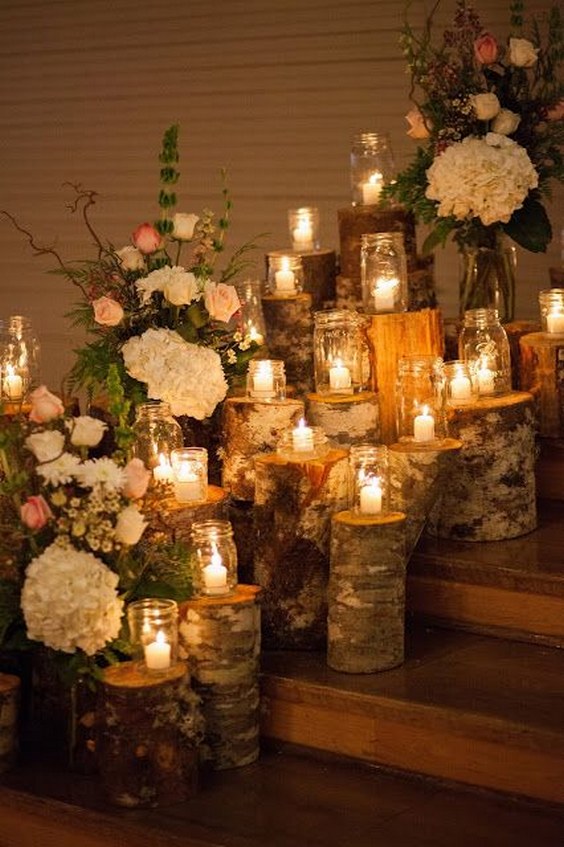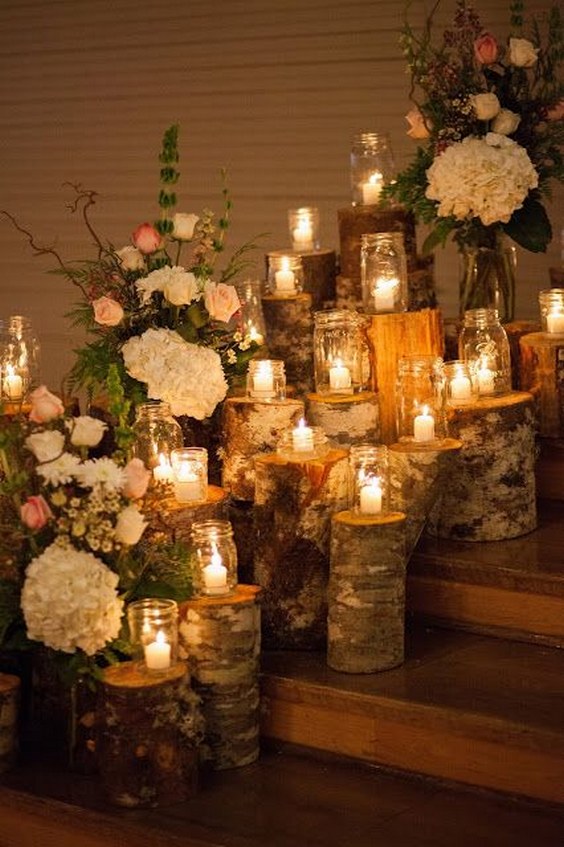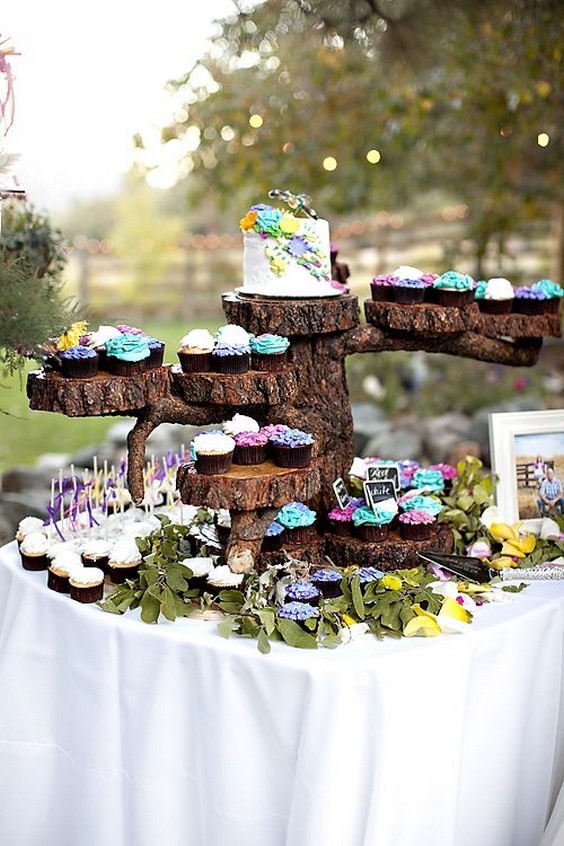 Seating Chart Display
Create a unique and memorable seating chart display using tree stumps. Simply write each guest's name and table number on a wooden tag and tie it onto a branch or tree trunk. You can also use tree stumps as risers for a multi-level display.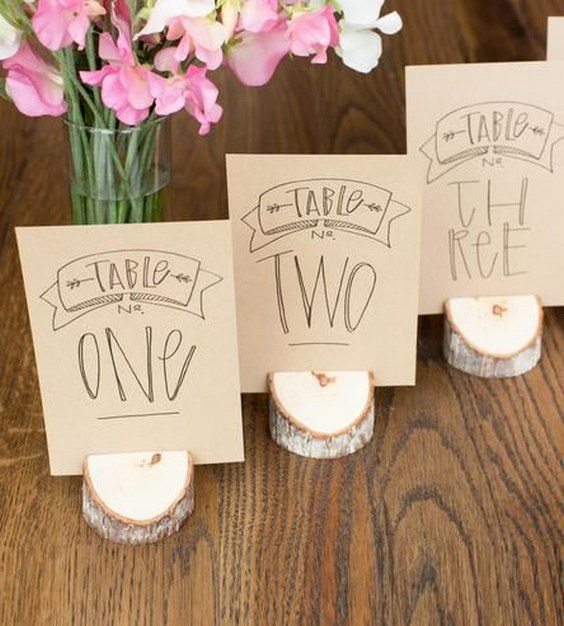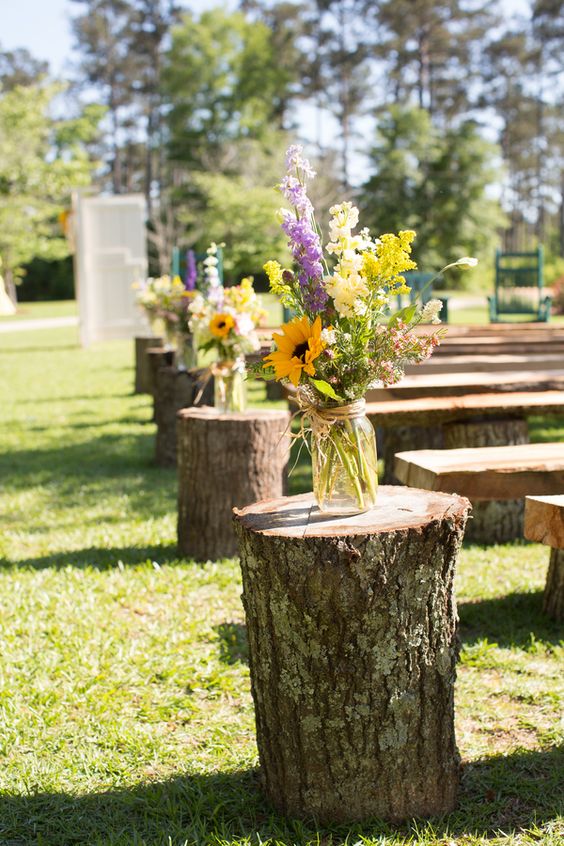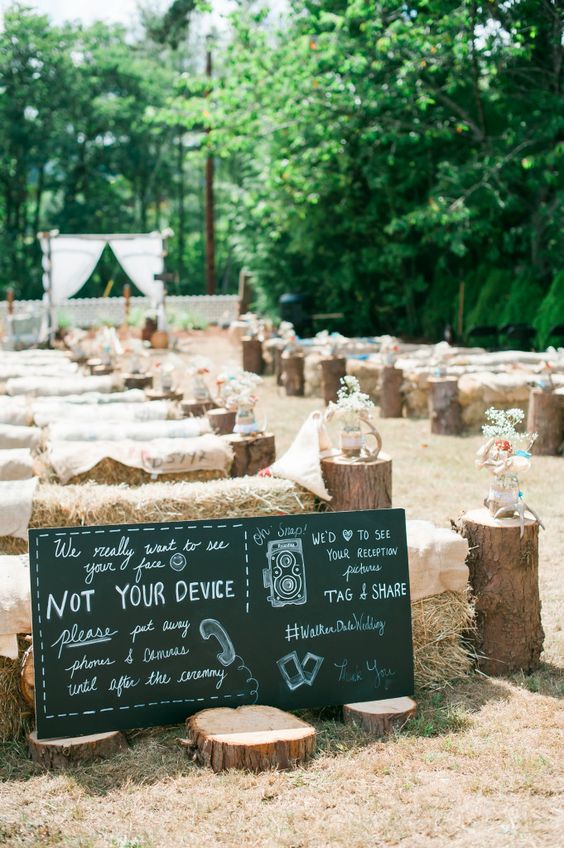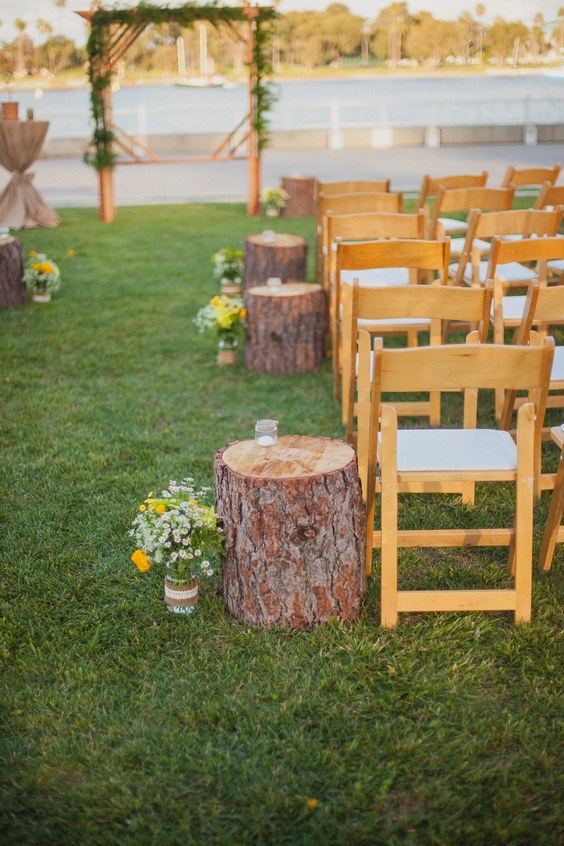 Ceremony Aisle Markers
For a country rustic ceremony, mark the aisle with tree stumps and floral arrangements. This adds a natural and organic touch to your ceremony and provides a beautiful backdrop for your walk down the aisle.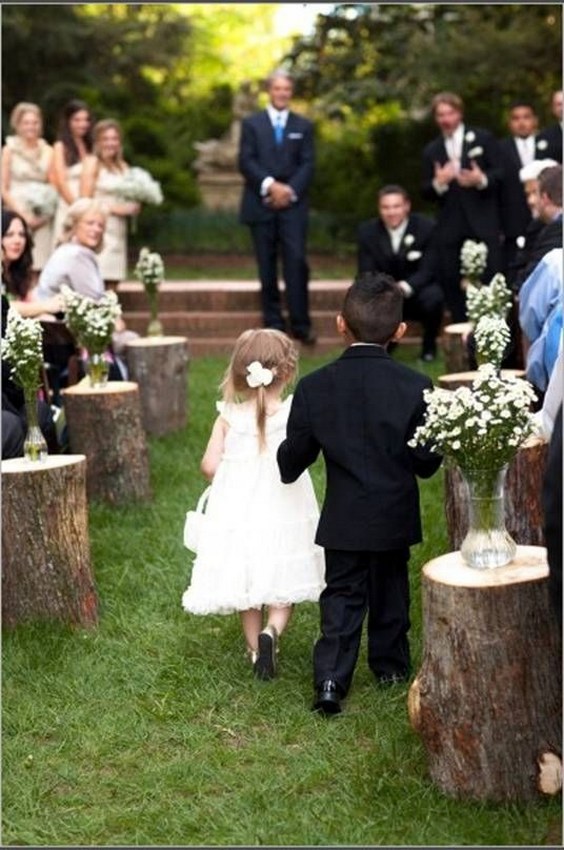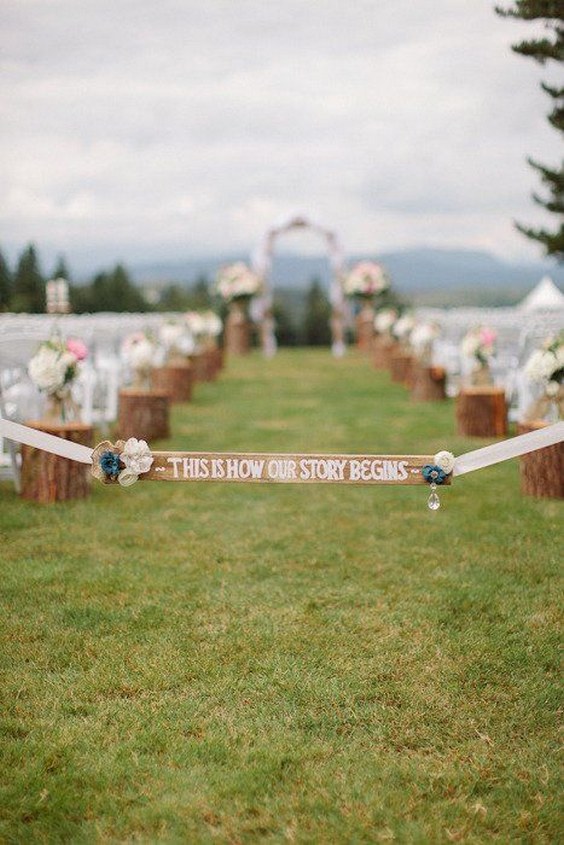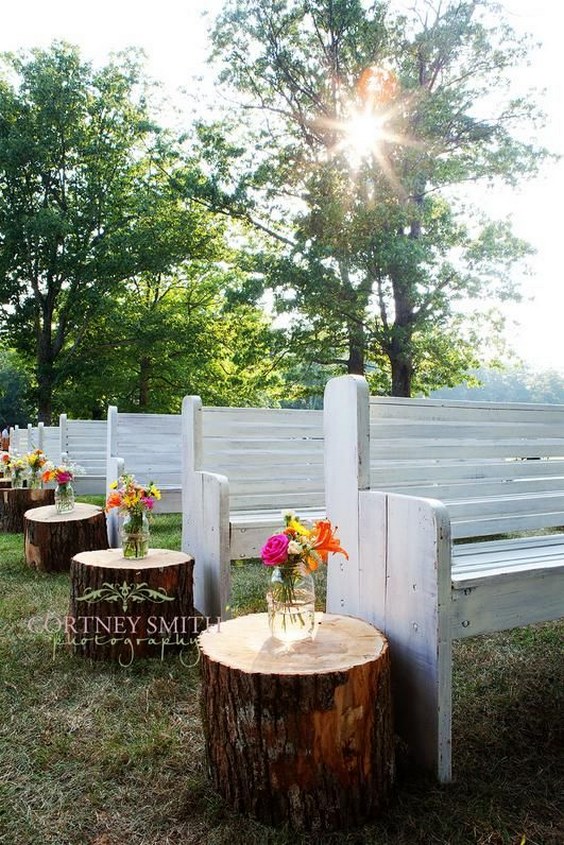 Bar Stations
Create a bar station using tree stumps as the base. This not only adds a touch of rustic charm, but also provides a unique and functional element to your reception. You can decorate the stumps with flowers, candles, or greenery for a beautiful display.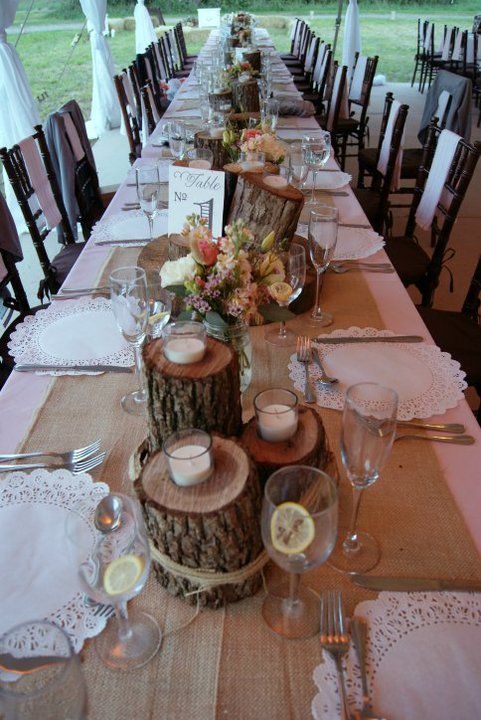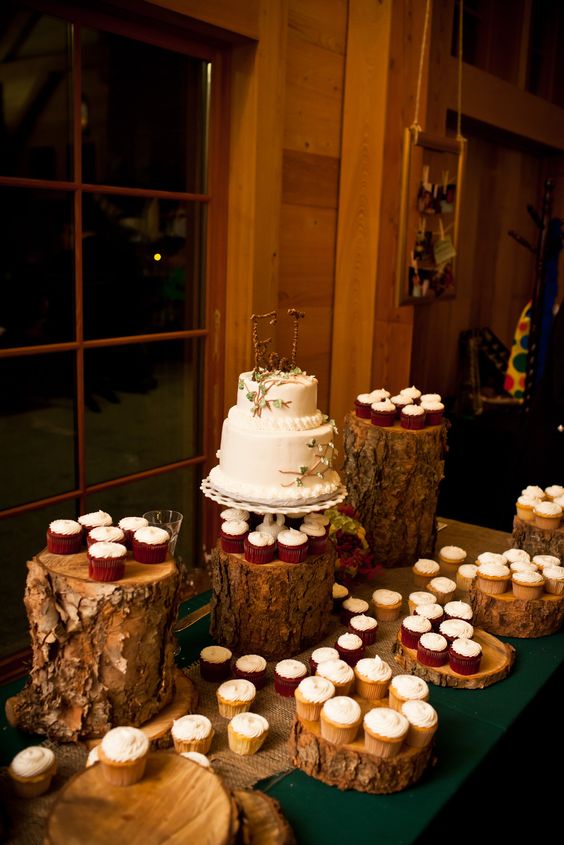 Faqs
How can I decorate the tree stumps for my wedding?
There are many ways to decorate tree stumps for your wedding. You can top them with floral arrangements, candles, place settings, or any other décor that matches your wedding theme. Sanding and staining the stumps to match the tone of your wedding décor is a great way to create a cohesive look.
Where can I find tree stumps for my wedding?
You can find tree stumps at local lumberyards or even on sites like Craigslist or Facebook Marketplace. If you're having trouble finding stumps, you can also rent them from wedding décor companies.
How much do tree stumps for a wedding cost?
The cost of tree stumps for your wedding will vary depending on where you purchase or rent them from, as well as the size and number of stumps you need. On average, tree stumps can range from $20 to $100 each.
In conclusion, incorporating tree stumps into your wedding décor is a fantastic way to add a touch of natural beauty to your big day. From table centerpieces and cake stands to photo booths and ceremony aisle markers, there are many creative ways to use tree stumps to enhance your country rustic wedding theme. So don't