Top 20 Polaroid Wedding Decor Ideas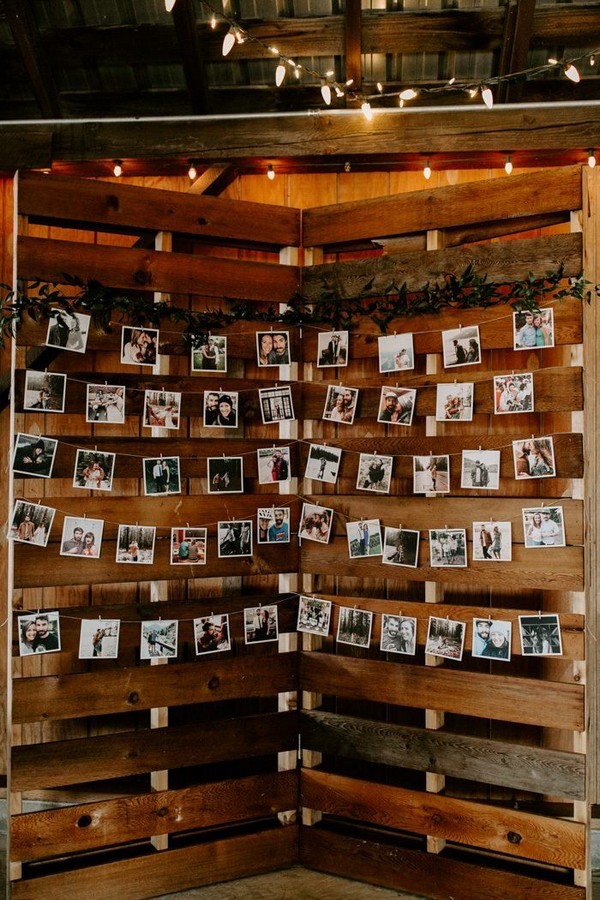 There's something inherently charming about vintage and nostalgicically inspired items, and there's perhaps no better example of this than Polaroids. These classic instant film cameras and the images they produce have a timeless appeal that never seems to go out of style. You can find a plethora of Polaroids and related items at any novelty shop, further testament to their enduring popularity.
For a special event like a wedding, Polaroids are an excellent choice for adding a touch of whimsy and nostalgia. They can serve as a crowd-pleaser and a way to add a unique and memorable element to your big day.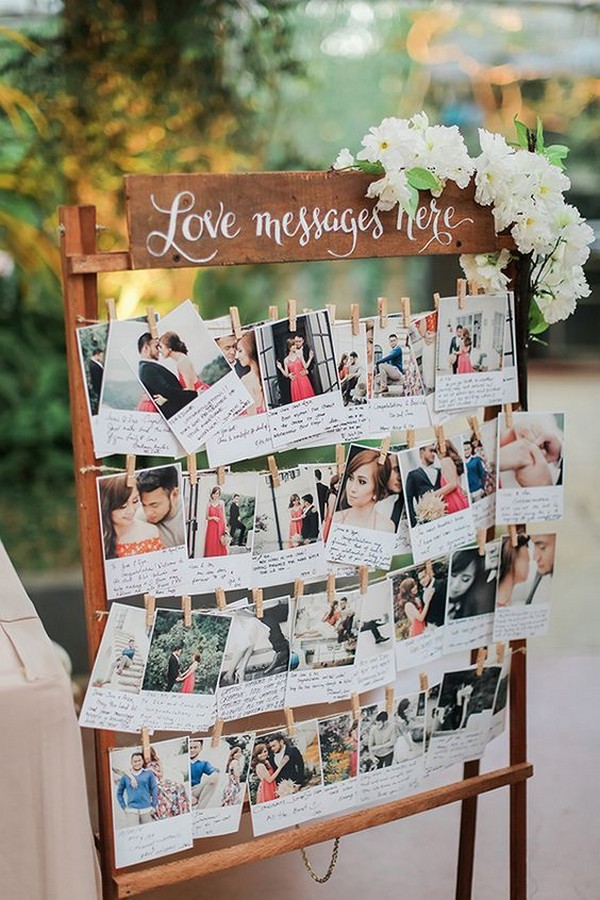 In this article, we are sharing some fun and original ideas for using Polaroids at your wedding. From a Polaroid guest book to a Polaroid cake topper, there are many ways to incorporate these classic images into your nuptials.
Polaroid Wedding Decor Ideas
Here are a few more ideas for incorporating Polaroids into your wedding:
Create a Polaroid photo booth area for guests to snap pictures and leave them for the newlyweds as a memento.
Use Polaroids as part of your table centerpieces, with each table featuring a different theme or memory.
Display a collage of Polaroids as part of your wedding decor. This could be a collection of engagement photos, candid shots from the wedding, or special memories from your relationship.
As a fun twist on the traditional wedding favor, give guests a Polaroid of themselves as a thank you for attending.
Incorporate Polaroids into your wedding invitations or save-the-date cards for a unique and nostalgicically inspired touch.
There are so many ways to use Polaroids to add a vintage and charming element to your wedding. Get creative and think outside the box to come up with even more ideas.
If you don't have access to a Polaroid camera, don't let that stop you from embracing this trend. You can get creative and use a photo editing program to turn an existing photo into a Polaroid-style image. This way, you can still incorporate the charm of these vintage-inspired images into your wedding.
So, if you're looking for a way to add some vintage flair to your big day, consider using Polaroids. Whether you use an actual camera or get creative with photo editing software, these classic images are sure to be a hit with your guests and add a unique and memorable touch to your celebration. Take a look at these ideas for inspiration and get started planning your perfect vintage-inspired wedding.