Top 20 Wedding Hairstyles For Short Hair 2023 [Guide & Tips]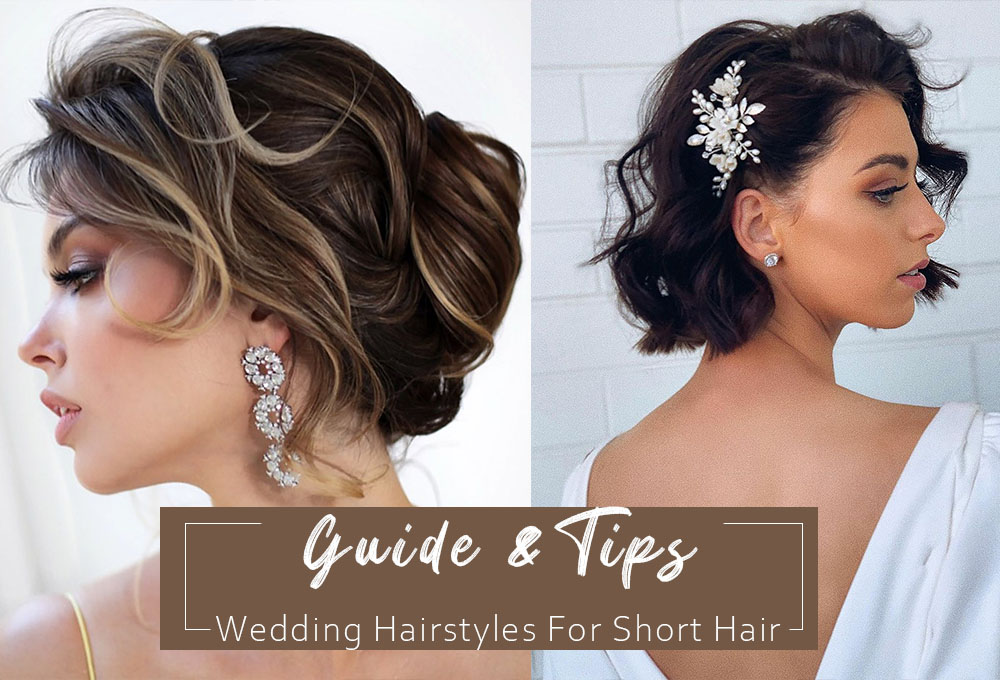 What are your favorite short wedding hairstyles? I always love seeing what brides wear on their big day, and there are so many different styles to choose from. Whether you want something simple and classic or something more unique and fun, there's definitely a hairstyle perfect for you! In this post, I'm going to share some of my favorite short wedding hairstyles with you.
FAQ
Elegant Short Lenghth Bun Updos
Elegant buns should be your first consideration when choosing a wedding hairstyle. Bridal buns are always a classic choice for brides, and they are often found at traditional wedding venues, such as boho, rustic, and several other common themes.
The look can be formalized by choosing where the bun is situated. The higher loose bun is ideal for outdoor wedding themes. A traditional banquet hall is more suitable for pulling it tight back and wearing a classic bridal gown. With strategically placed and sized accessories, you'll be able to adjust everything even more.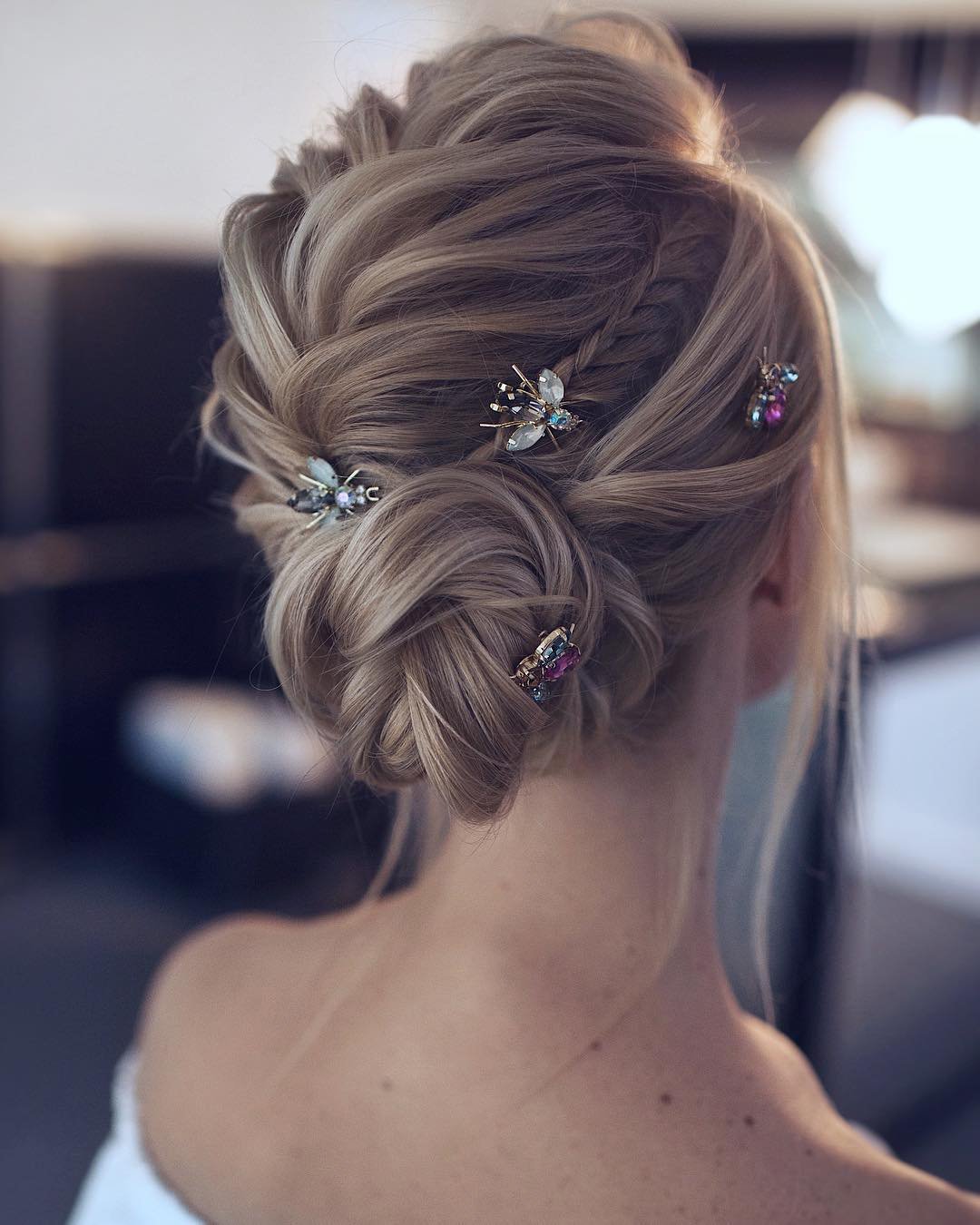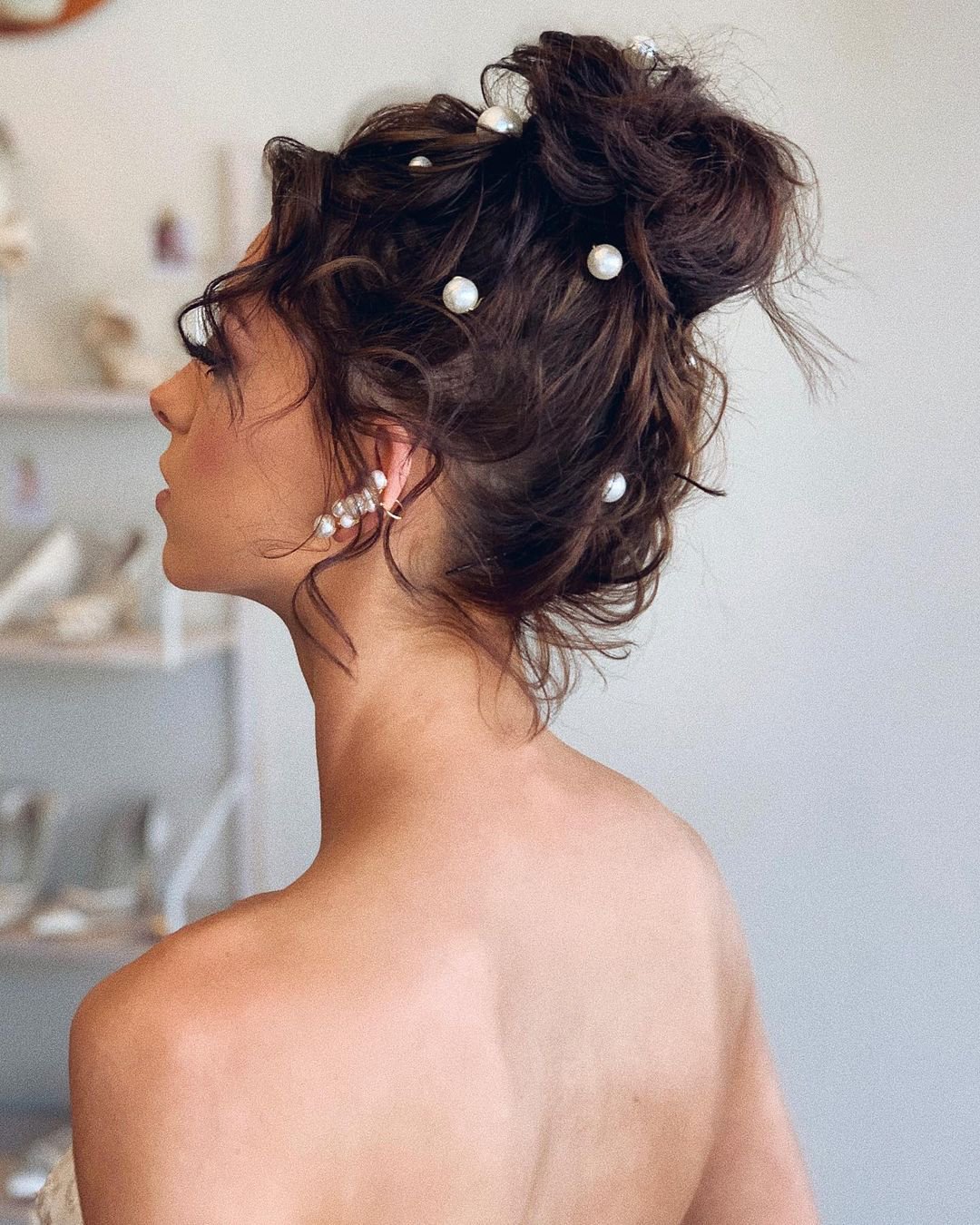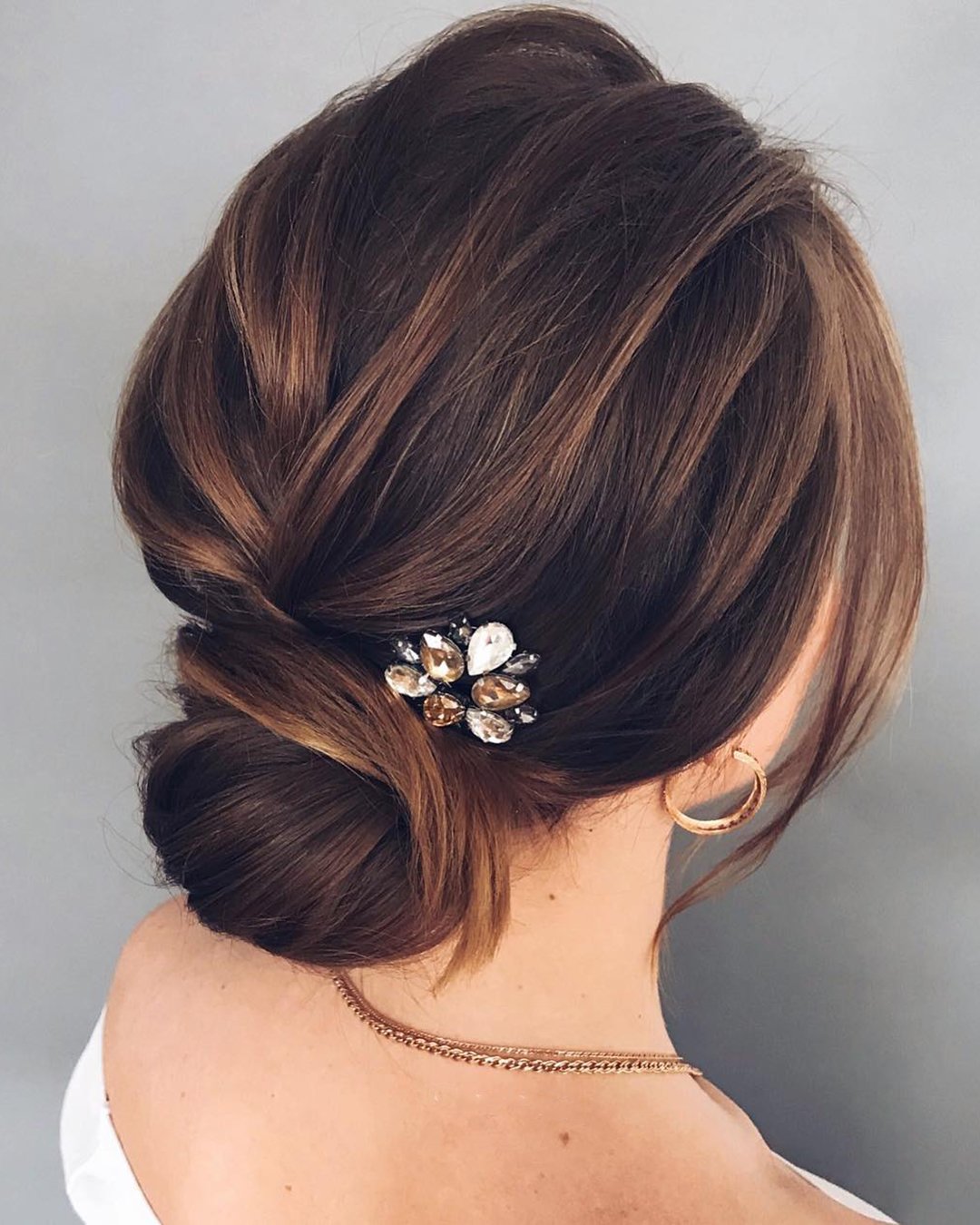 Textured Bridal Updos On Short Hair
You can still use your other features if you're lacking length for your short hairstyle for your wedding day! The elements that you need to play with are volume, color, accessories, and texture. Textured wedding hair can add depth and pattern and so much visual excitement, especially when accessories are utilized.
The texture of your wedding day hairstyle can also significantly affect your theme. The clean and manicured texture is perfect for traditional weddings. Natural and loose textures make it great for boho weddings and barn weddings. For a rebellious alternative wedding, hard lines are ideal.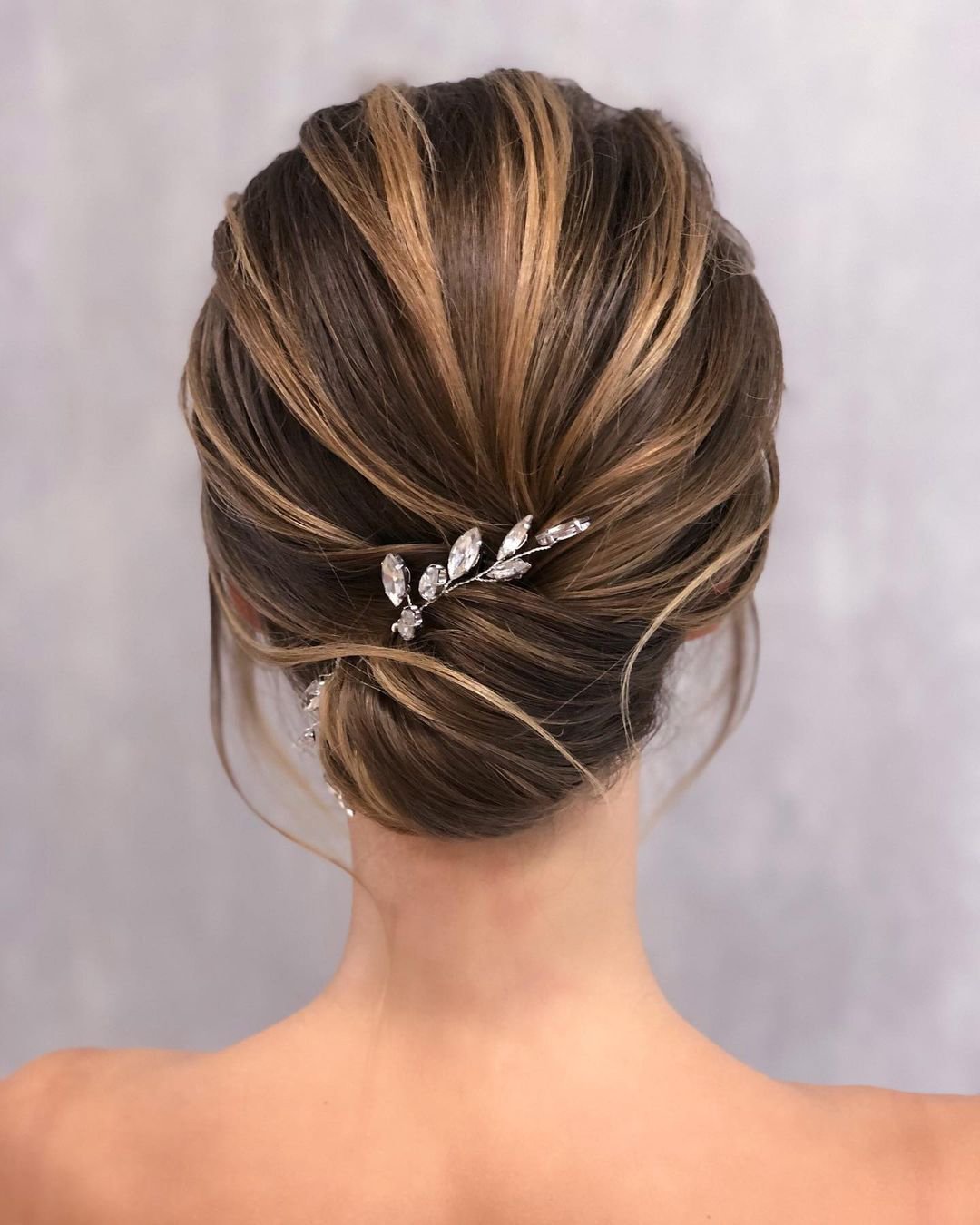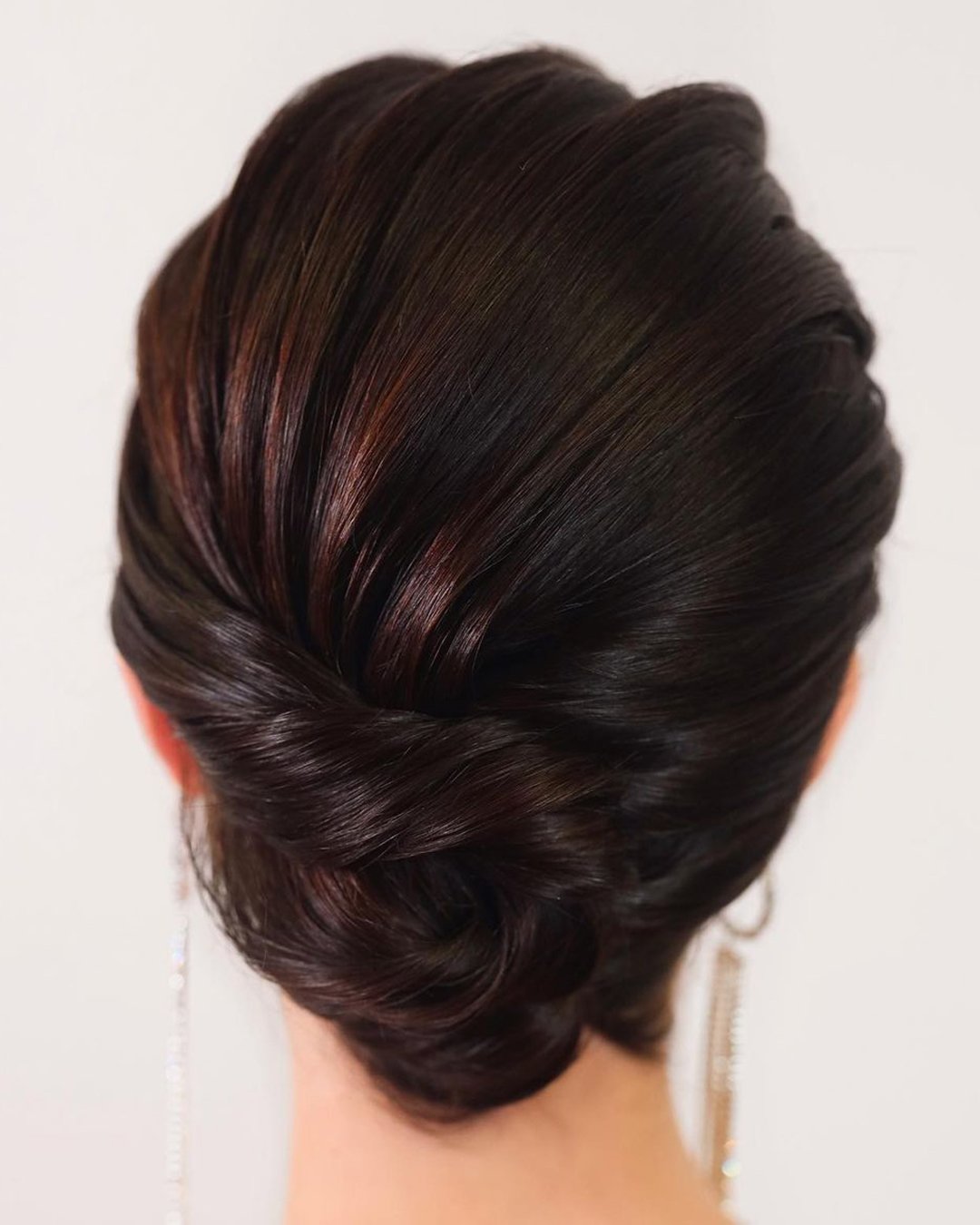 What Can You Say About Short Hairstyles? Which Options Can You Recommend?
I would like to encourage my brides who have shorter hair to keep the hair styling simple as possible. A higher cost should always go to the other details of the complete look, such as a special type of yourdress and beautiful and eye-catching hair accessories. Beach waves or other types of waves may be suitable depending on the style and length of the wedding. Something that puts motion in the hair.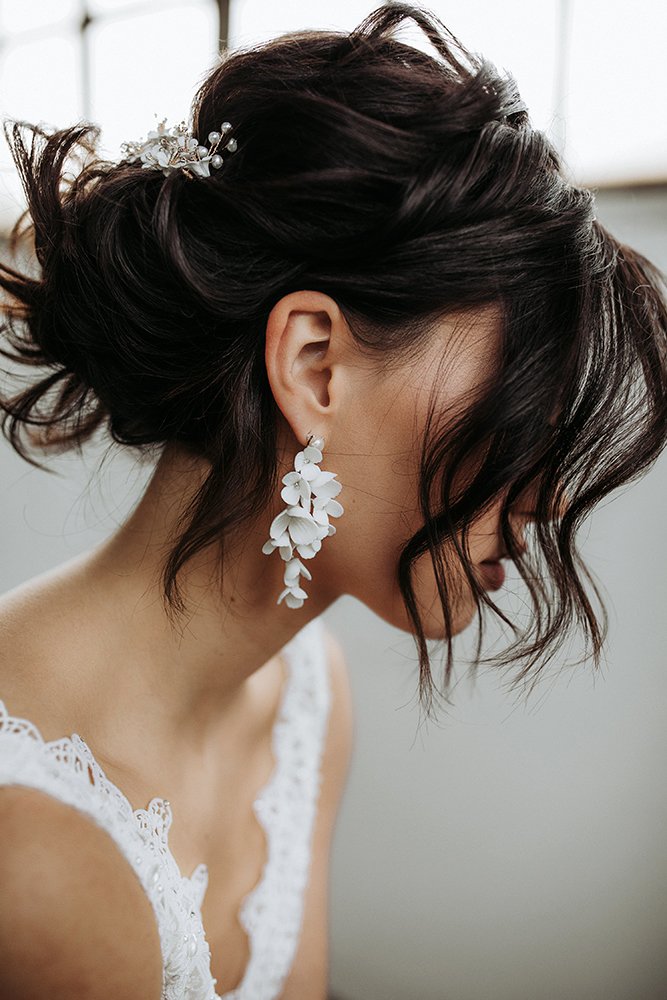 Messy Short Bridal Updos
If you love trends or have always been a little down-to-earth than the other girls, a messy wedding hairstyle for short hair may be a perfect option. Although a lot of attention and detail goes into these slightly messy looks, the results are very organic and natural-looking.
Wear this look at fairytale princess wedding themes such as boho, rustic, barn, and any other type of outdoor wedding. This short wedding hairstyle carries a little bit of strength, but the main feature of the hairstyle is delicate and feminine.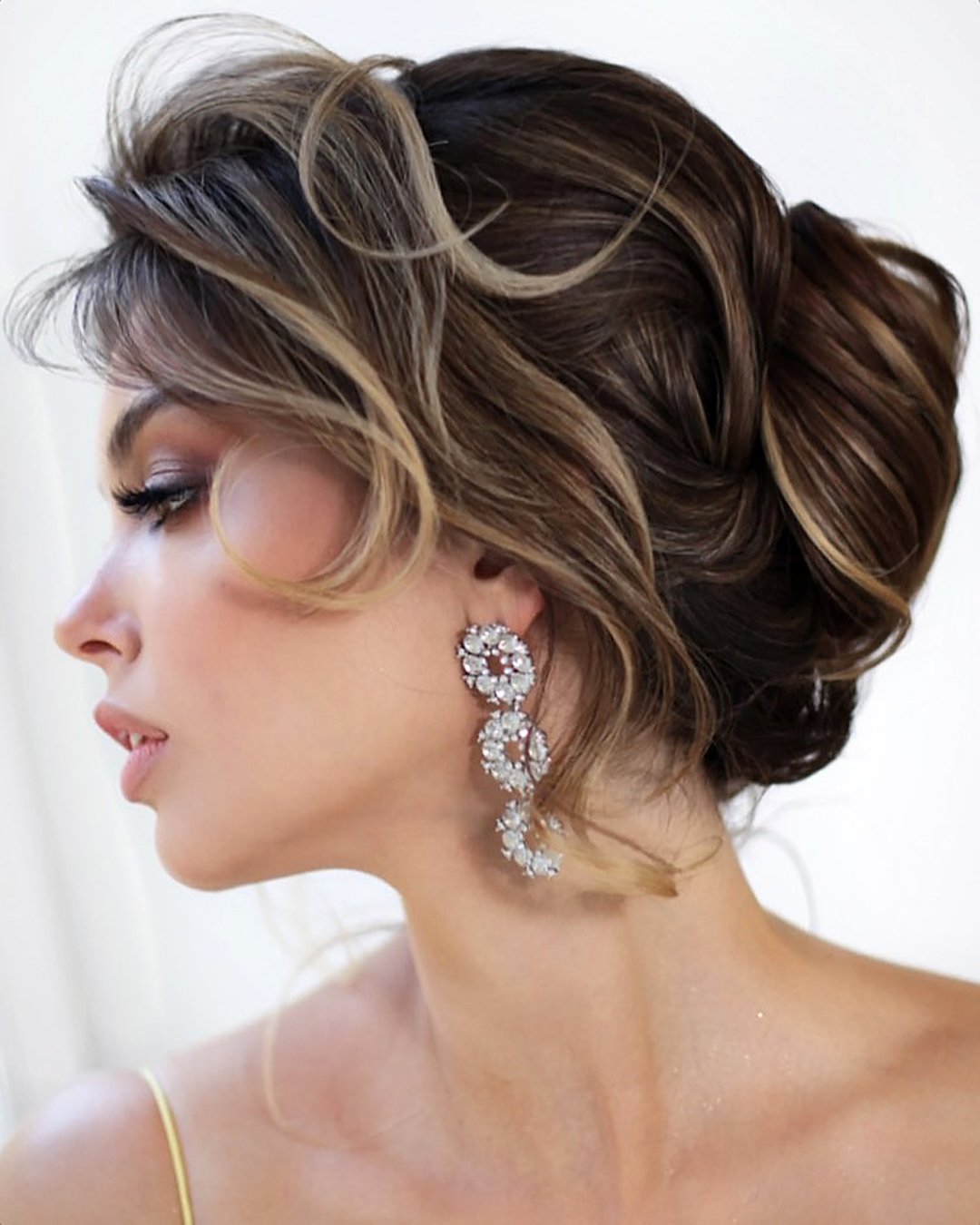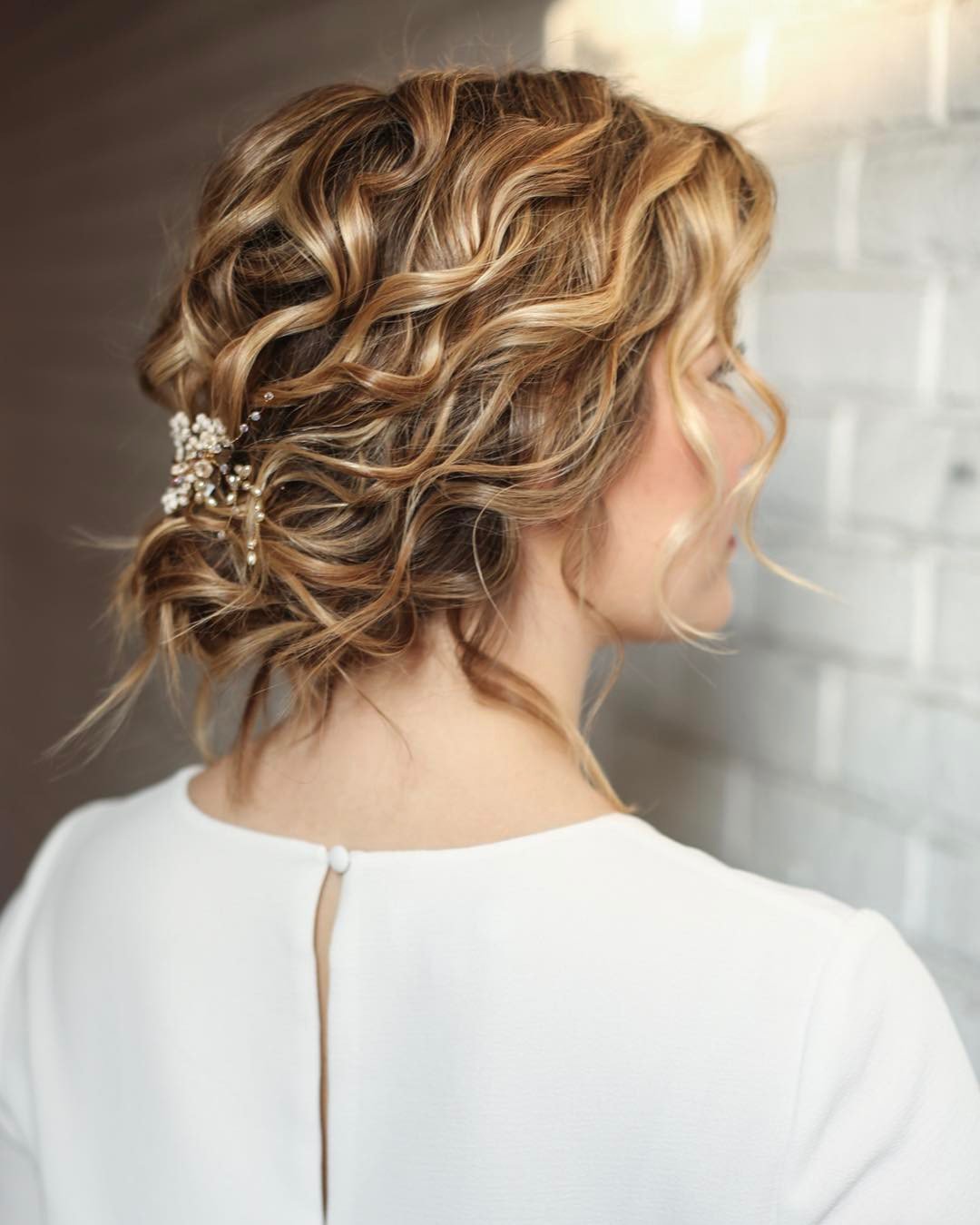 Simple Twisted Wedding Updos
If classic updos are too intimidating for you, there are varieties you can try. If you combing your hair neatly on the sides and sweep it into a twisted updo, you can create a great contrast to your wedding hairstyle for short hair, especially with a veil. Classic brides prefer the clean, clean look that is characteristic of traditional weddings.
The twisty updo portion is bold, adding a certain amount of excitement. It is a rebellious version of a traditional wedding look. Add a touch of sophistication to a boho or rustic wedding. In either case, you are fitting the mold and breaking the rules at the same time.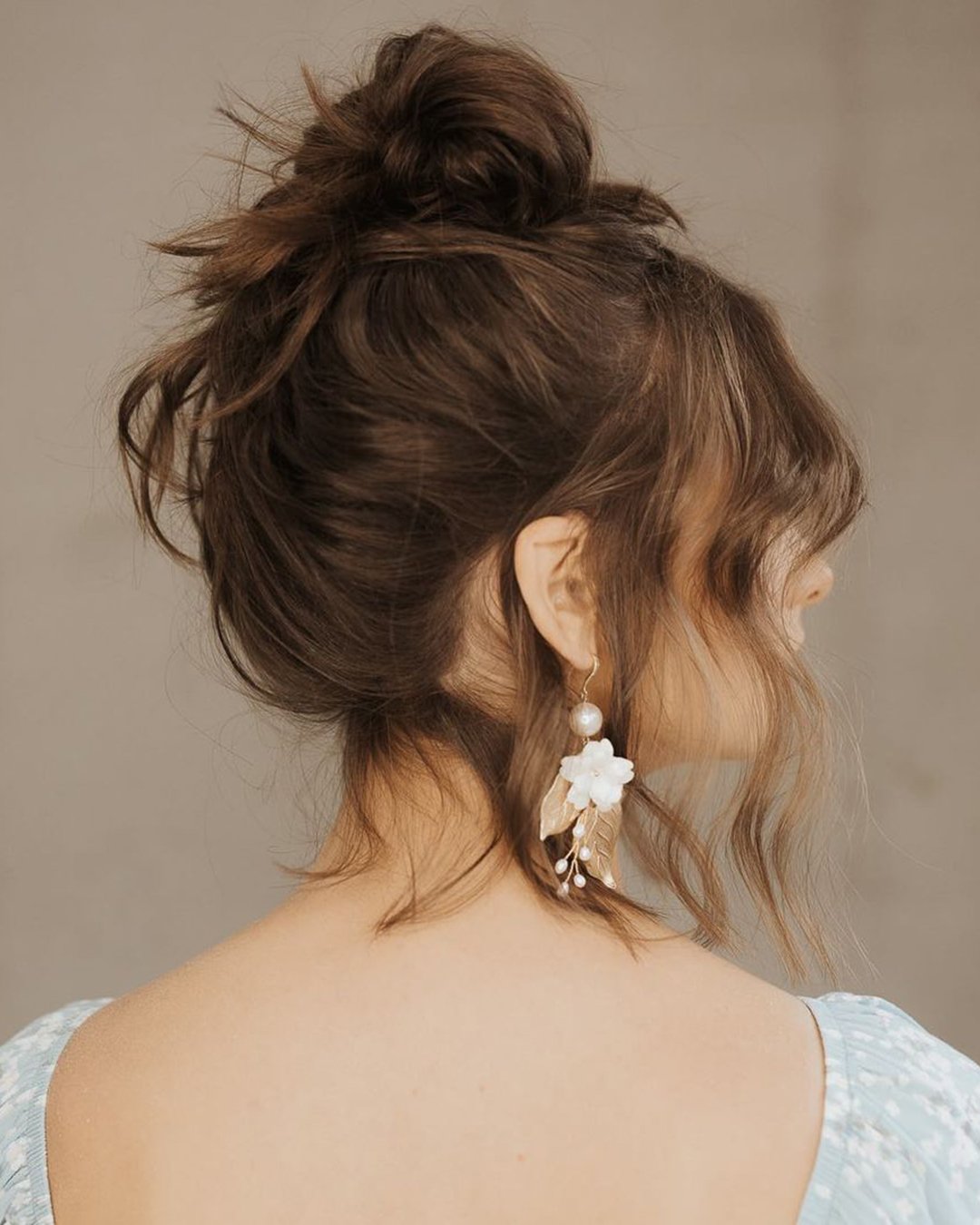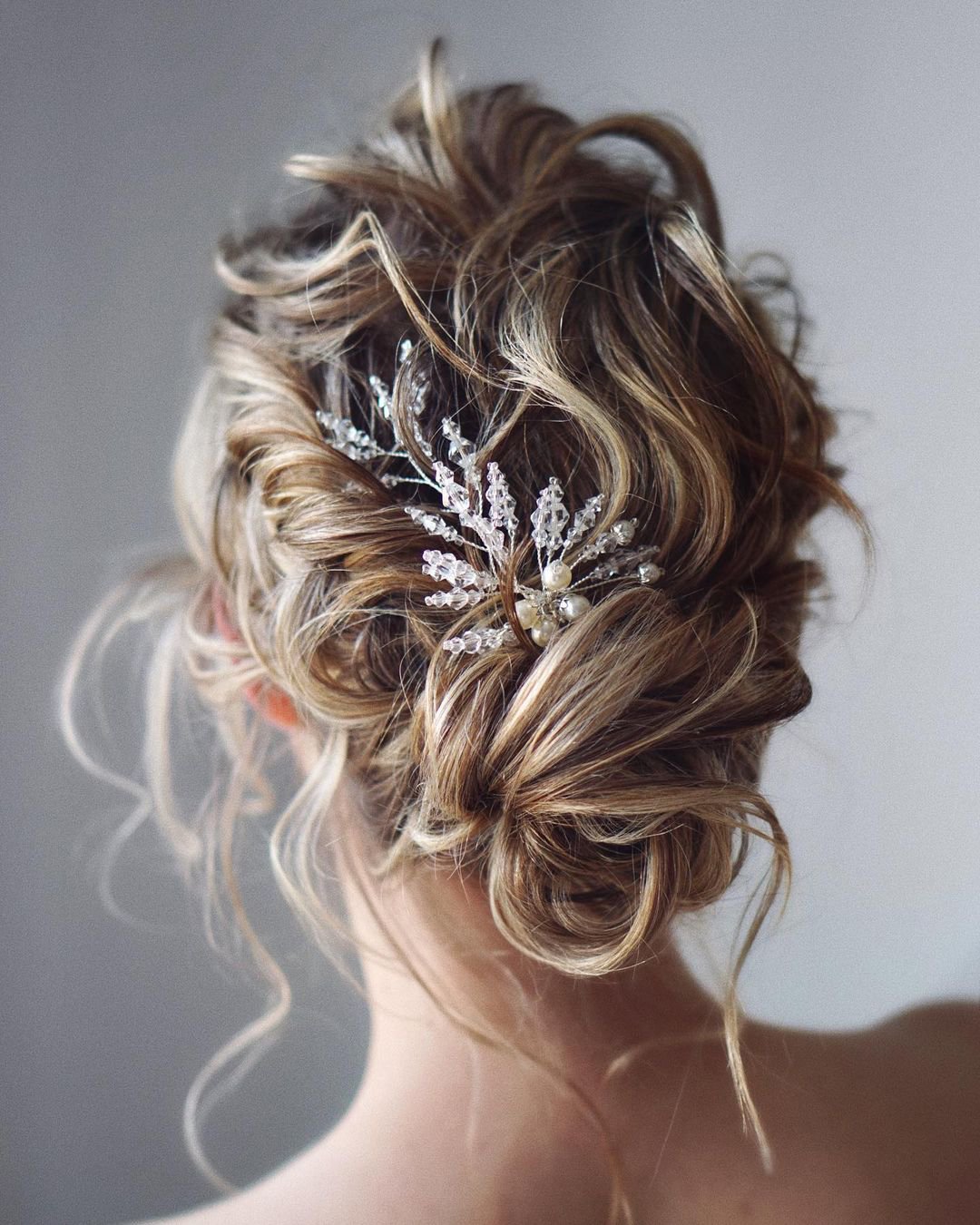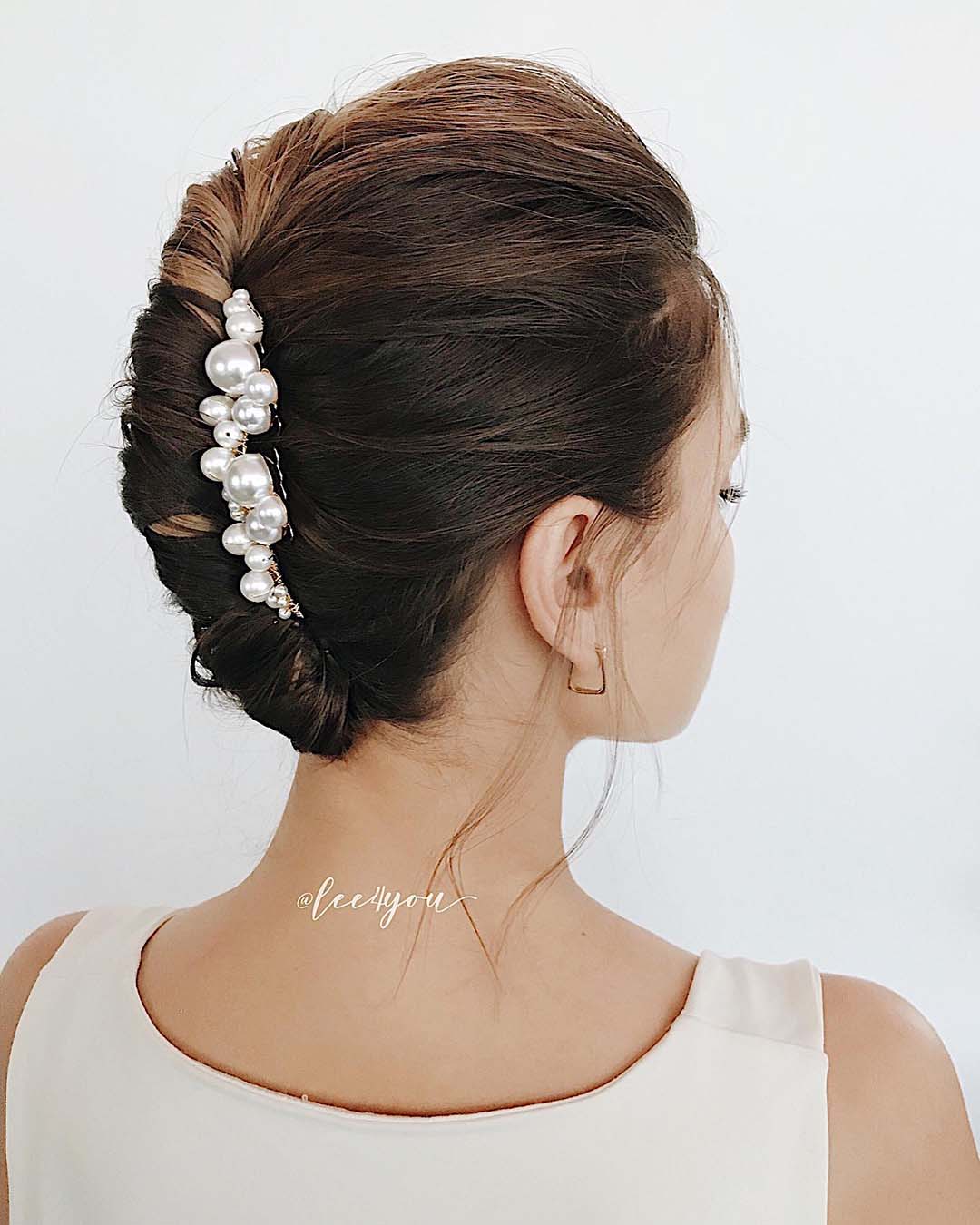 Braided Wedding Hairstyles For Short Hair
The boho theme and any wedding which happens during spring or summer are calling for braid hairstyles for wedding short hair. Braids are available in a wide variety of styles. Consider an accent braid, fishtail, halo, or accent braid to compliment a half-down do.
If you choose to wear braids, choose seasonal/local flowers. The icing on the cake is a single-focus flower or a ring of delicate flowers. Your floral color and size will play a major role in your overall look. You can try a variety of combinations until you find the right balance.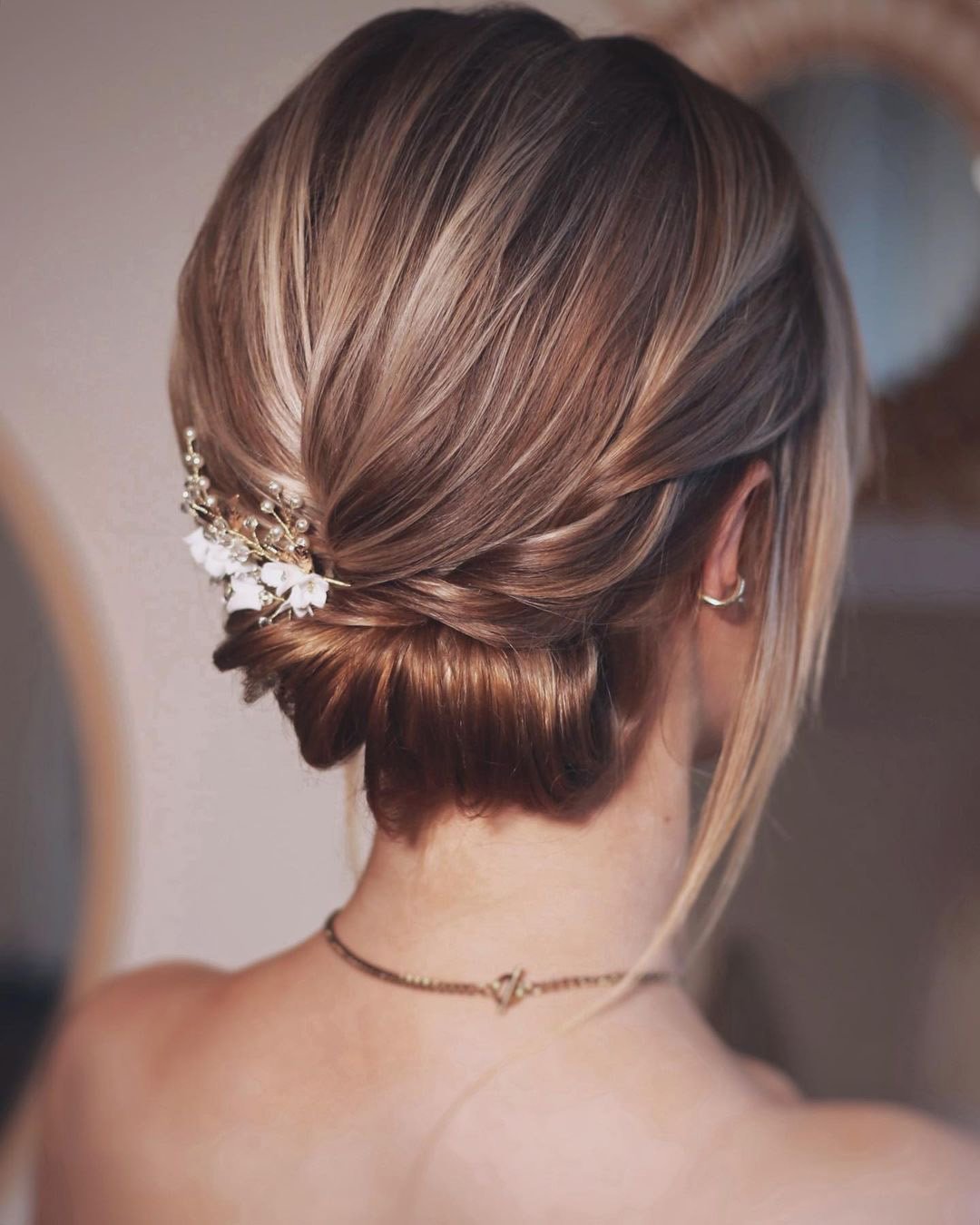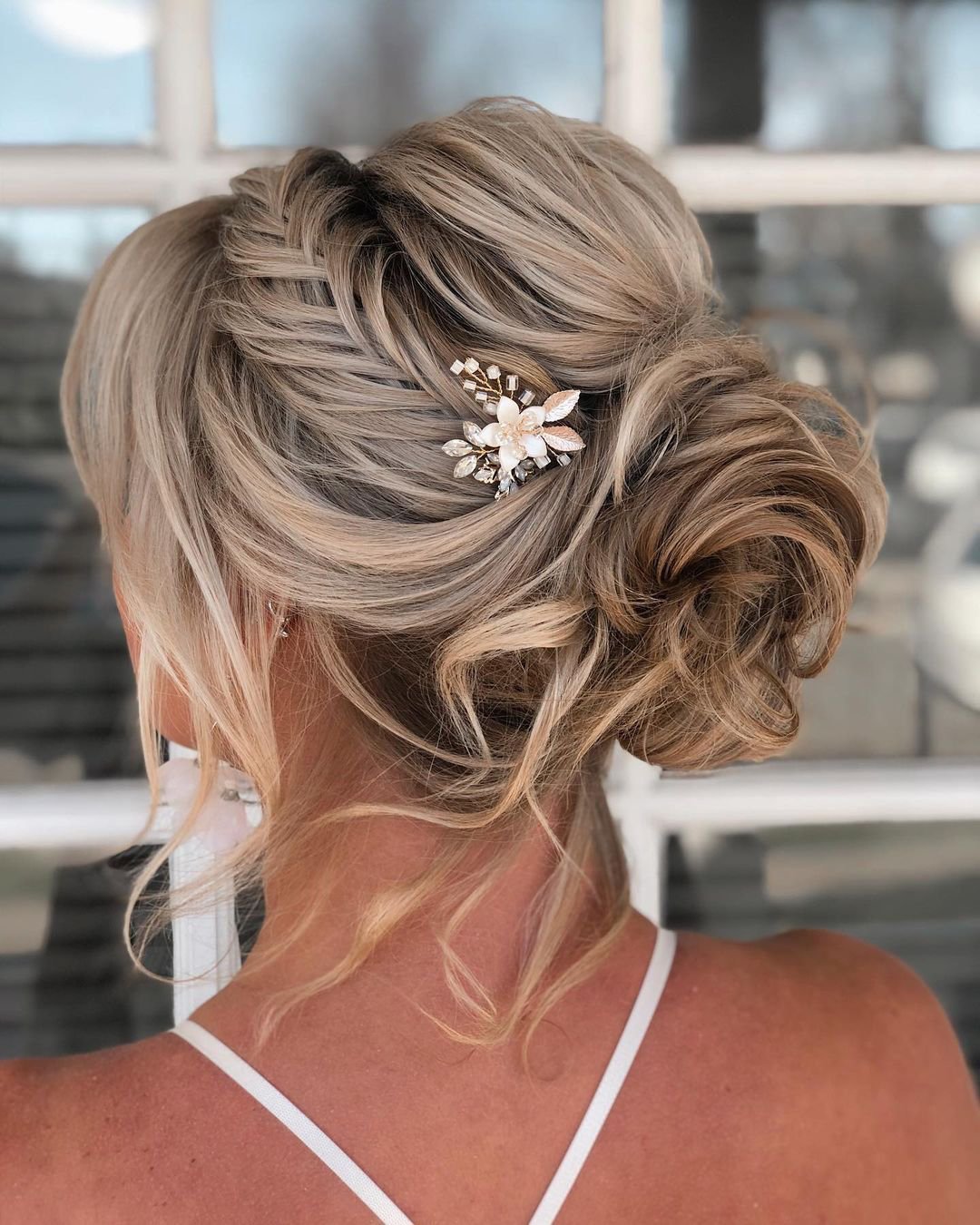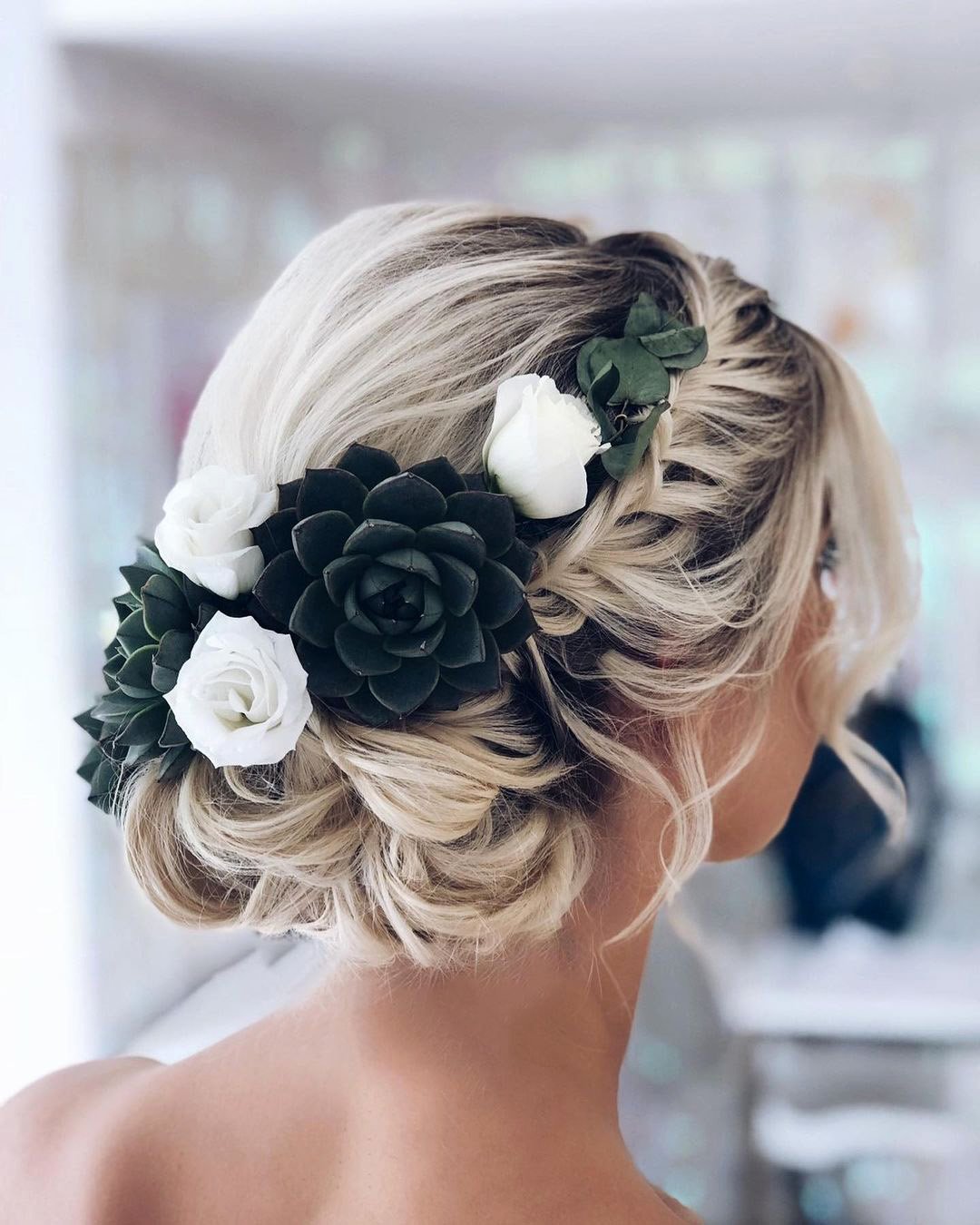 Simple Short Bob Wedding Hairstyle
Jeweled headbands. Simple and straight. Waves. Wild colors. Layered curls. No matter what your taste is, wedding hairstyles for short hair have a lot of options. That's a fun, energetic, confident look.
Statement pins are recommended as an accessory. This allows you to shape your hair with added volume, contrast, and pull it in the direction of your theme. Add the right accessory to your bob/statement combo and you will be able to visually relate your gown to your hair and jewelry.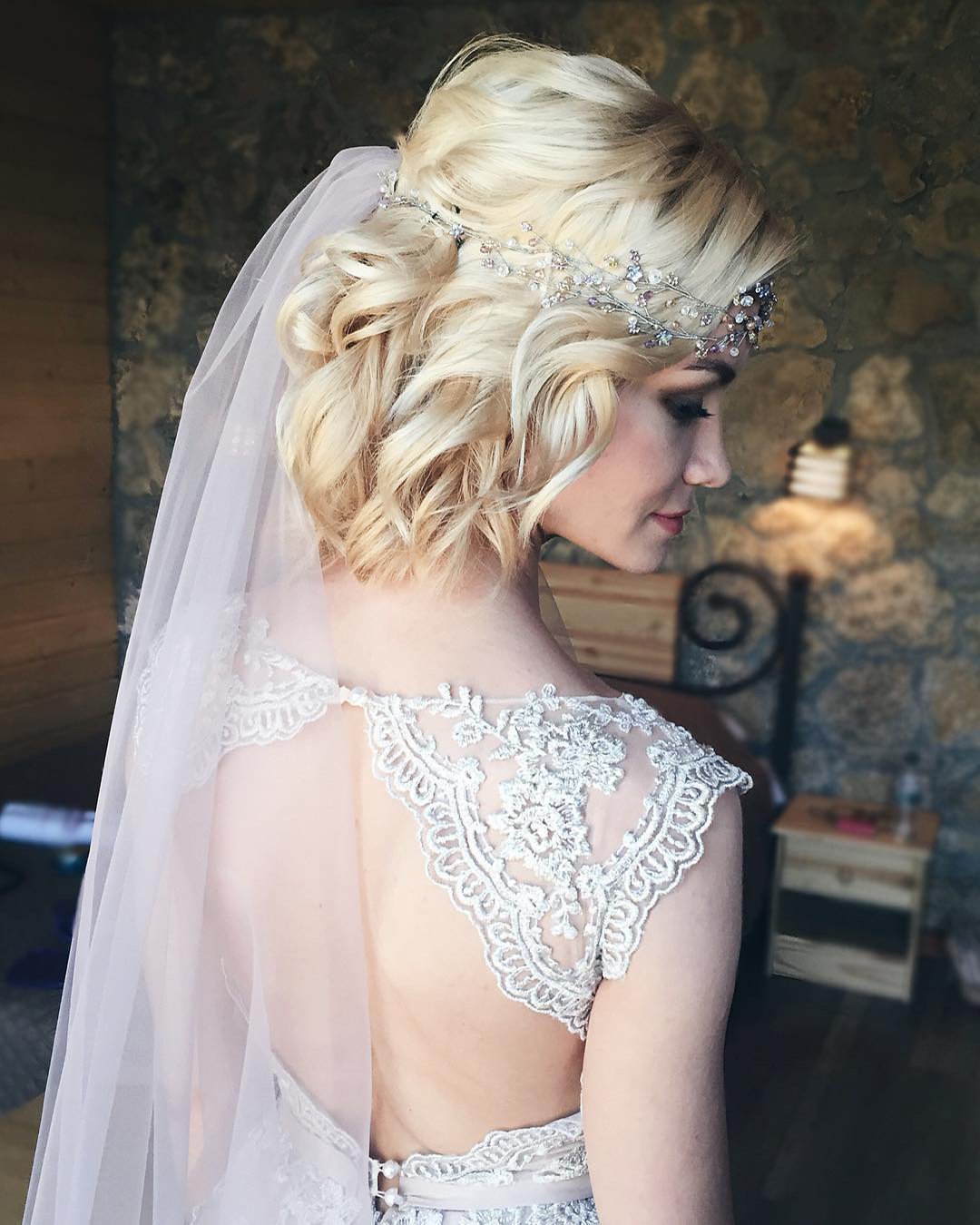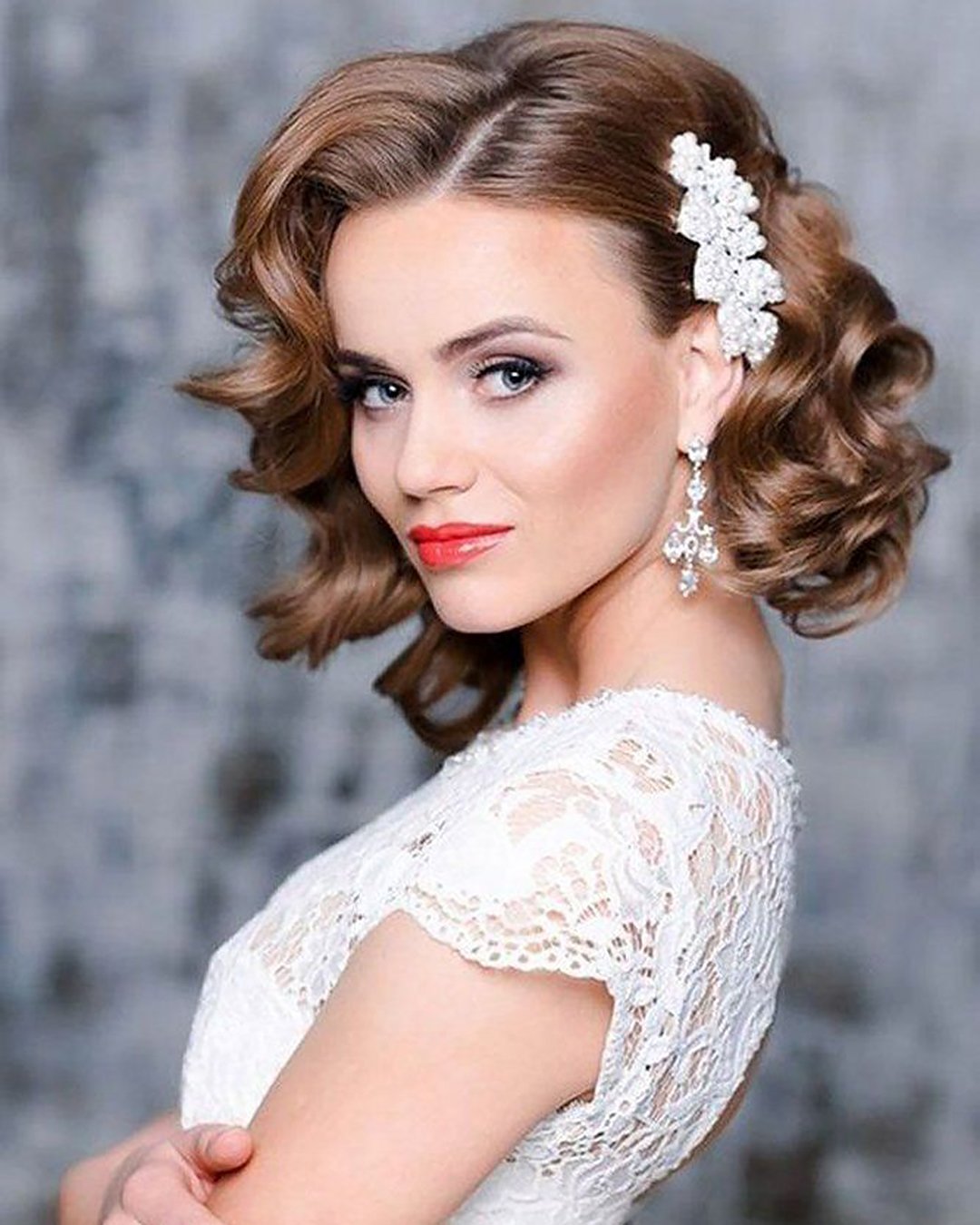 Short Hair Layered Loose Waves
For weddings at the beach, loose waves are the perfect short hairstyle. Whether you work on it or are born with it, this style allows you to see that you're beautiful when you wake up. There is no effort required. Brides who shave daily on the edgy side are also likely to benefit from this technique.
Layered loose waves are generally feminine, which creates a nice balance for brides who want to dress up their badass look. Visually, layered waves at the look of motion. When choosing your dress and accessories, make sure you are not too busy for your bridal looks.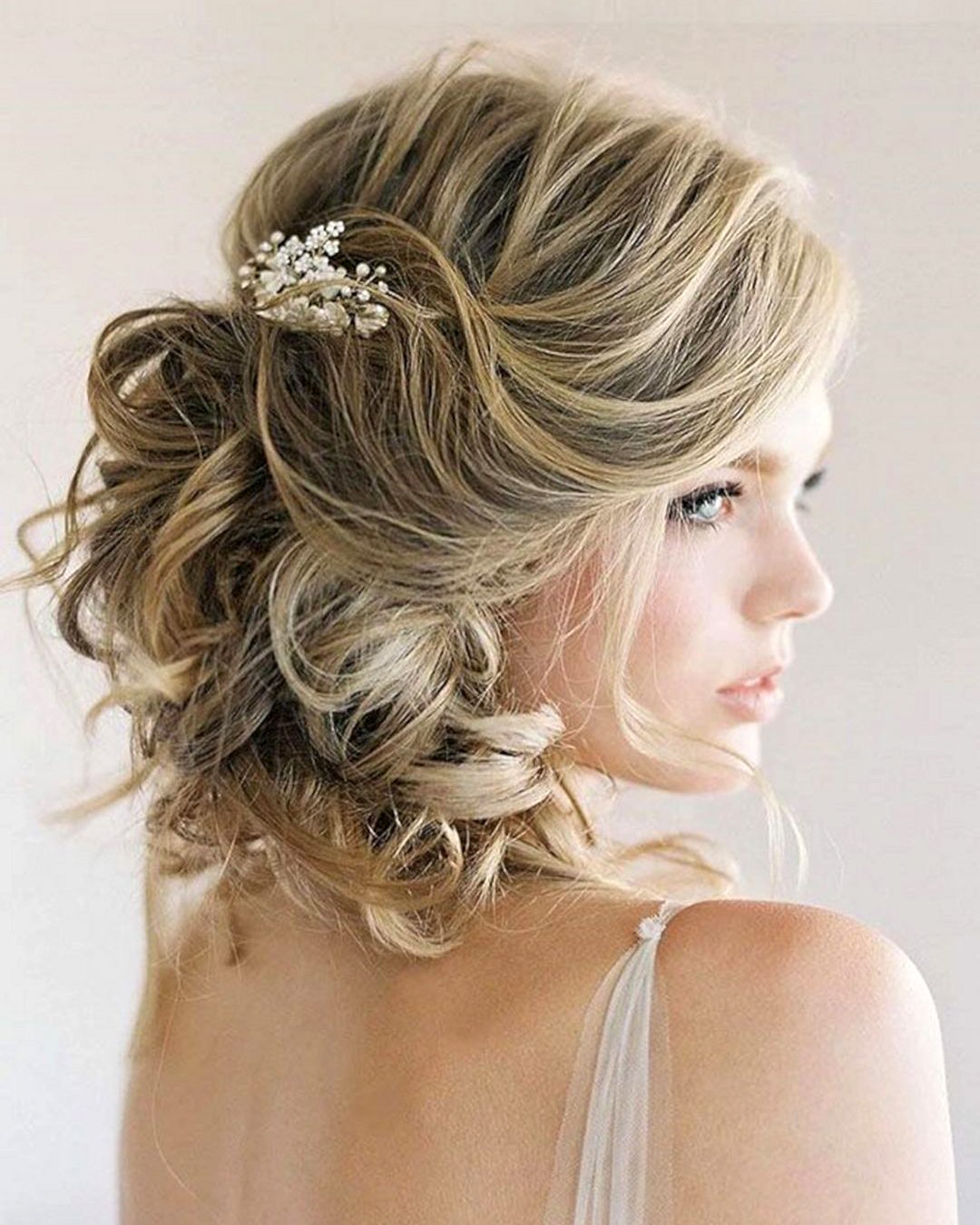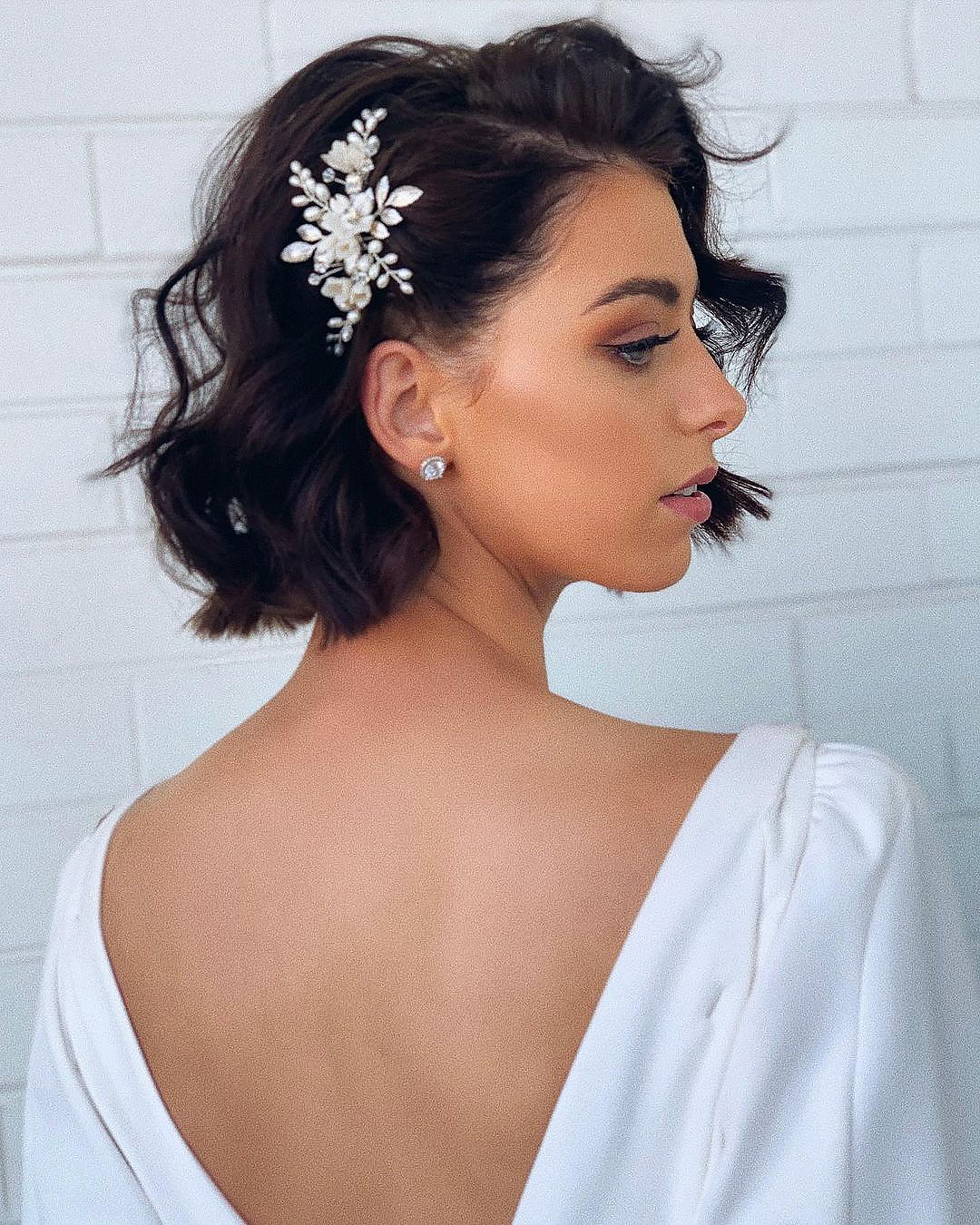 Hair Piece For Short Wedding Hair Length
It's important to take precautions when it comes to wedding hairstyles for short hair. Curly, curly, textured, braided, loose, or any other short wedding hairstyle may affect which style of accessory is suitable for you.
It is important to not compete with your wedding hair and gown. Opposition is the easiest way to choose. It's rich, textured, and elaborate hair? You might prefer to get a larger, simple accessory. Simple locks with a few loose braids or curls? You can experiment with dynamic accessories.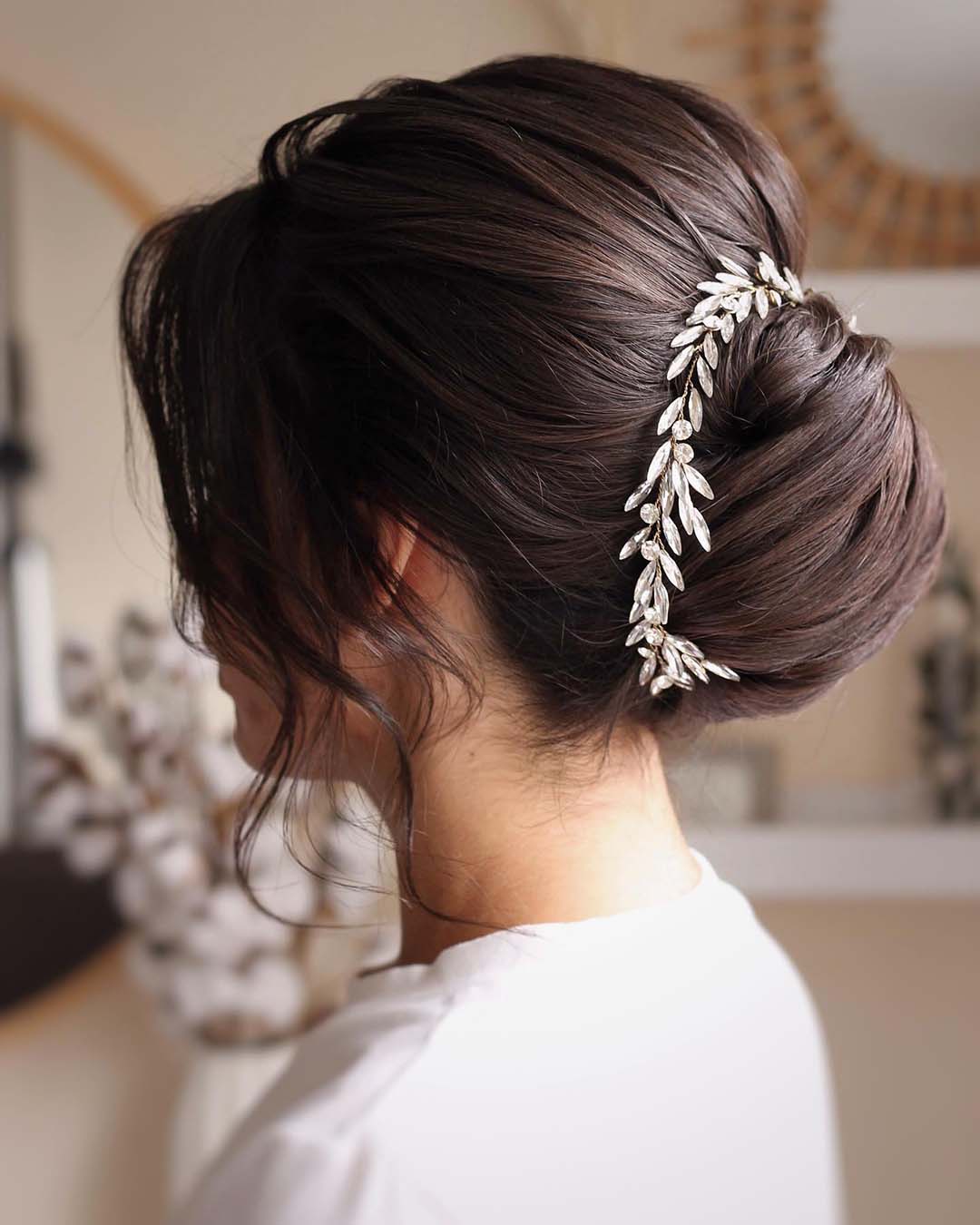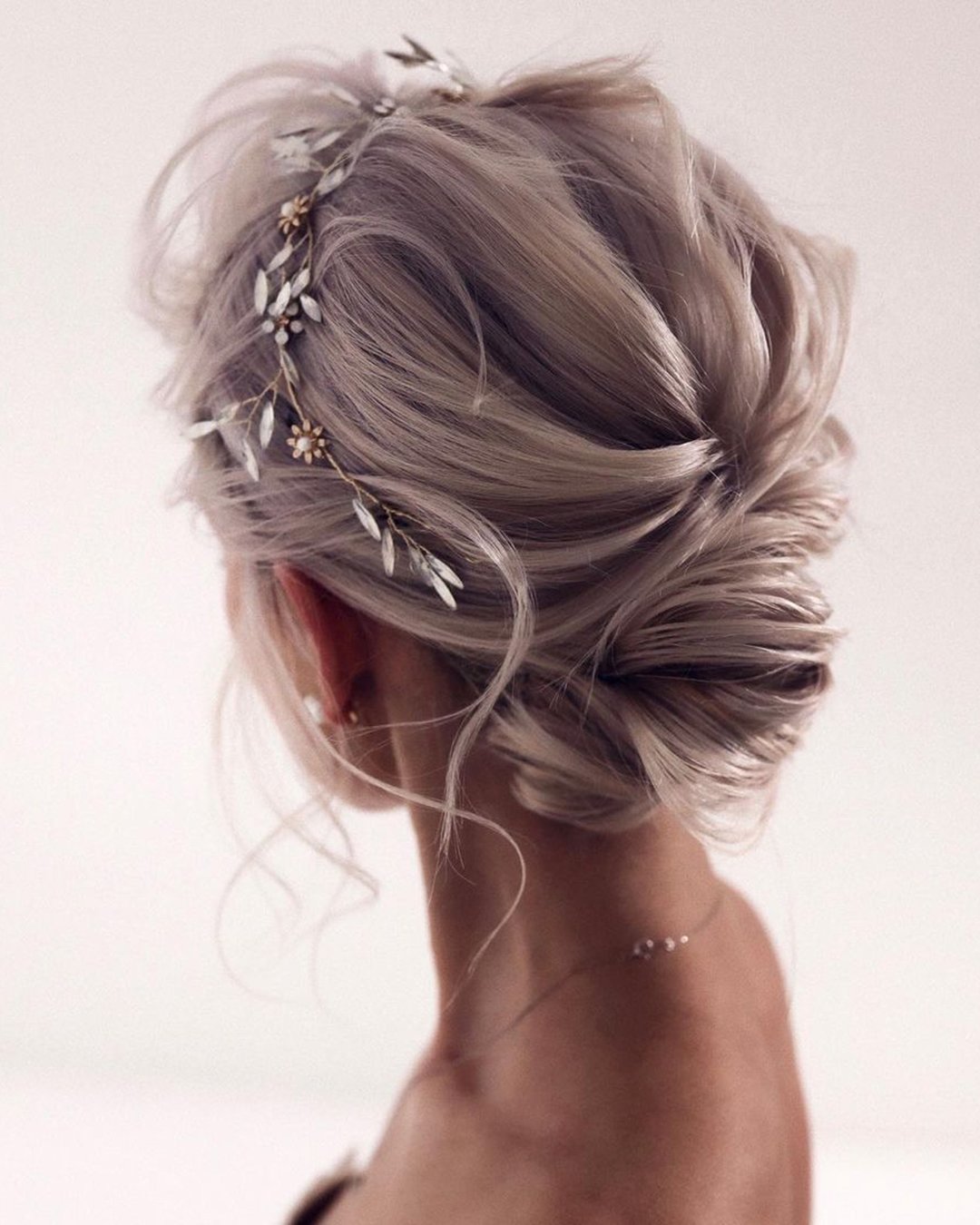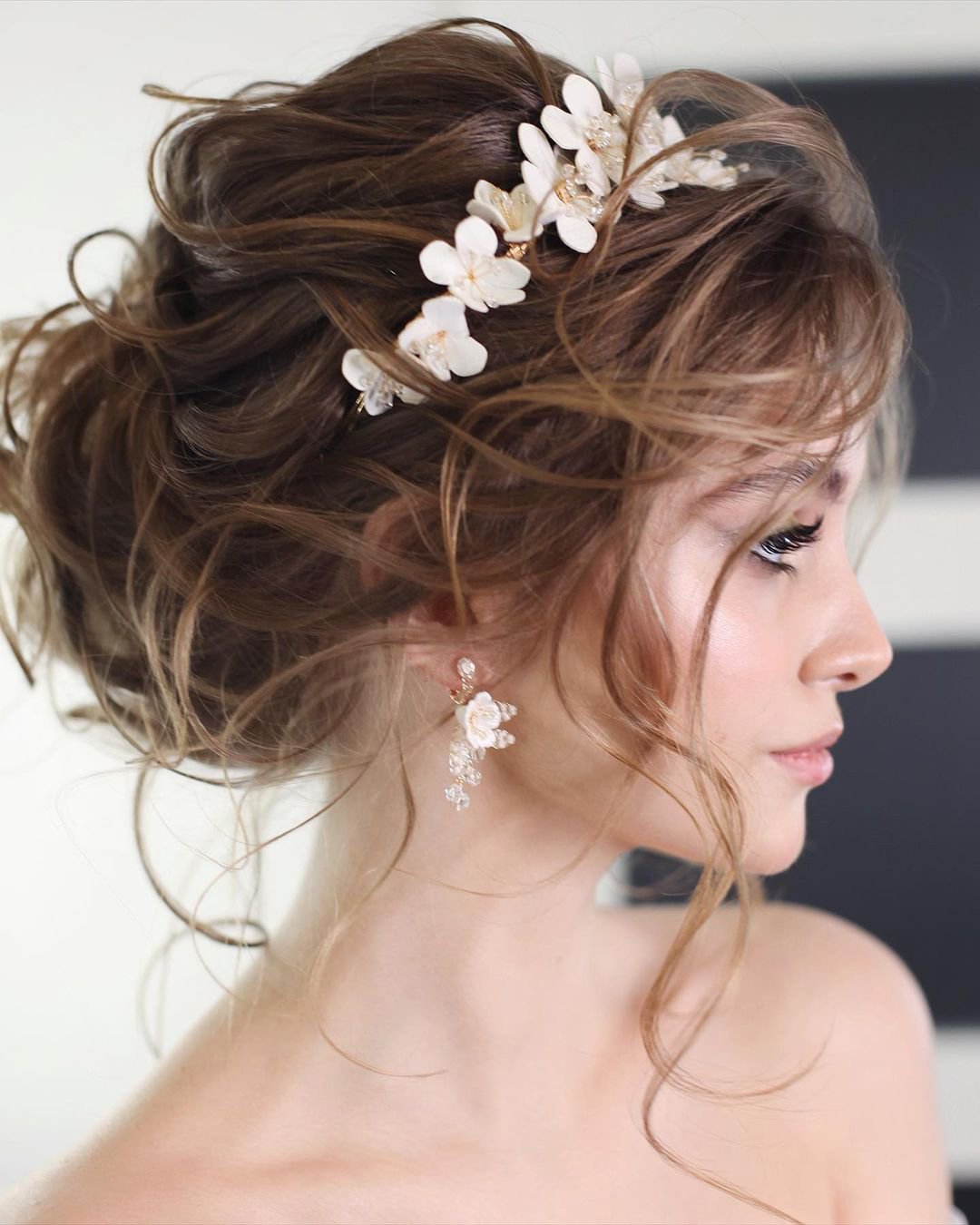 Rustic Short Wedding Hairstyles
For rustic brides, short hairstyles were apparently custom-made. Rustic themes evoke almost every aspect of natural beauty and characteristics. The short hair fits right in. If you have the right accessories, one of the below short wedding hair samples will blend right in.
The slightly messy update option is a good choice if you want our advice. This will keep your ears and neck open, creating a perfect place to catch some baby's breath. Despite this, there is no wrong choice.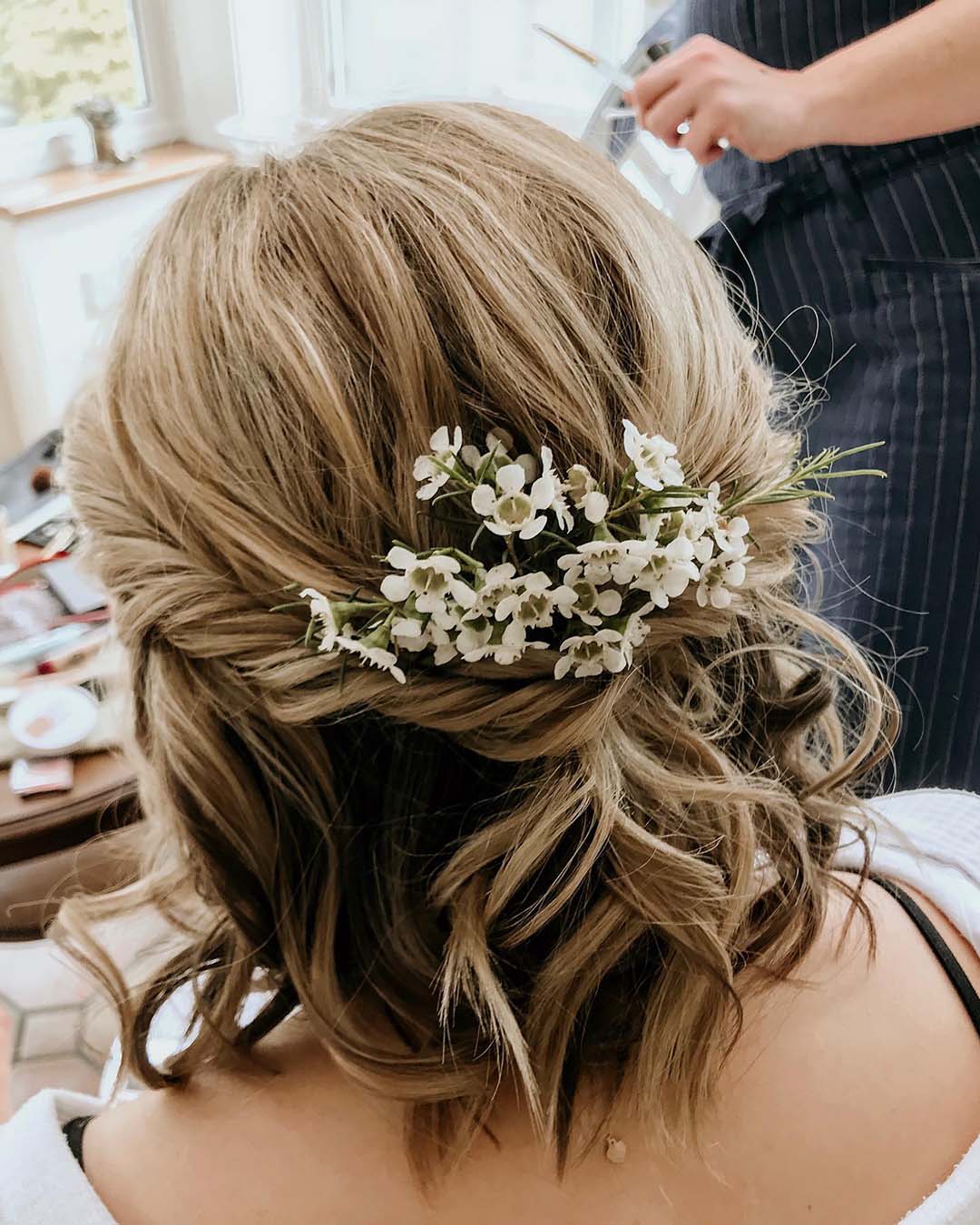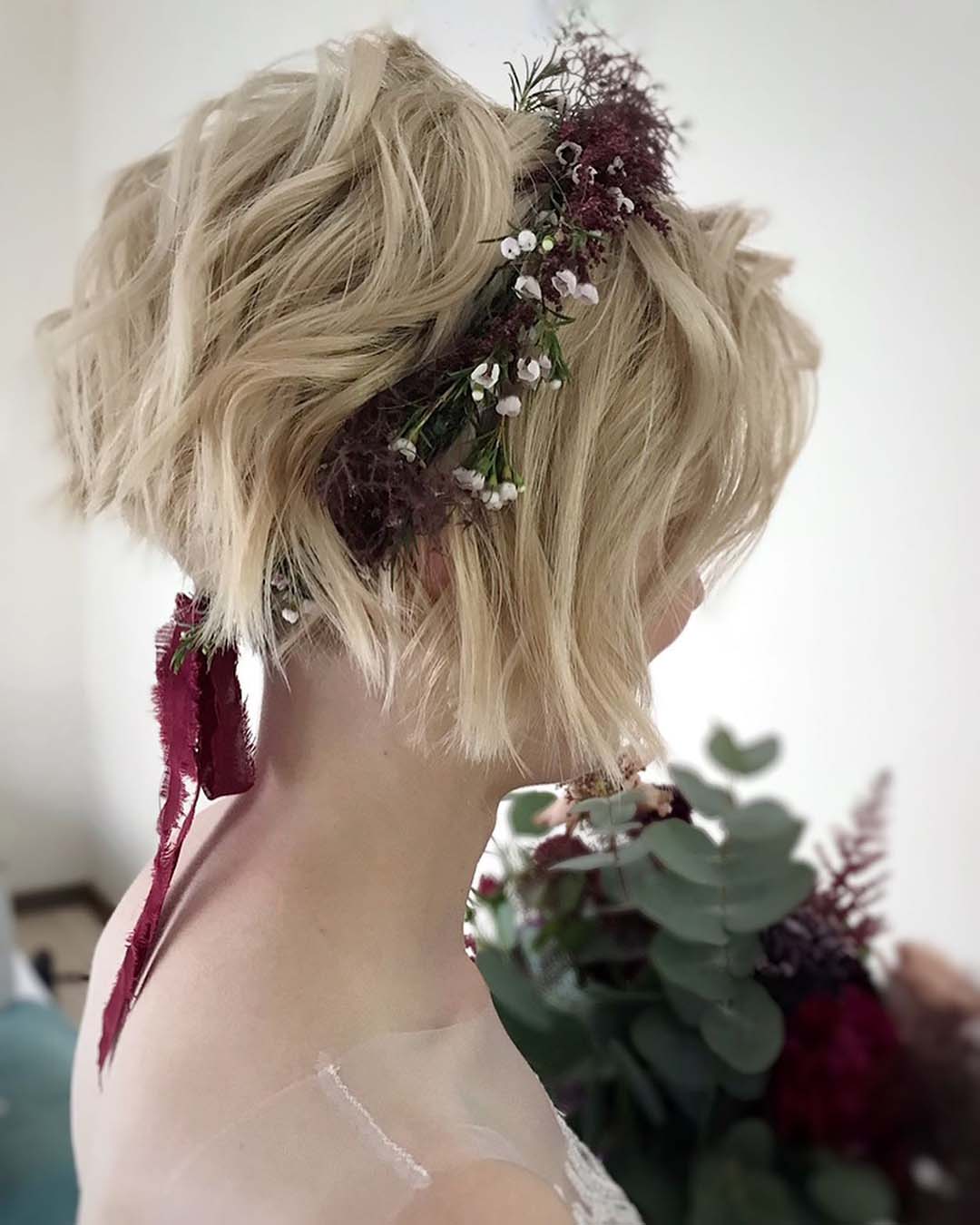 Bohemian Wedding Hairstyles For Short Hair
The bohemian wedding theme heavily combines vintage values and eclectic styles. For your wedding hairstyle for short hair, this means you can mix and match your hairstyle to your heart's content.
Generally, buns and updos are the first choices. As a result, the neck is elongated and the overall silhouette becomes humble and down-to-earth. You could always pair an oversized or array of flowers with side-swept hairstyles to create something unexpected. No rules here!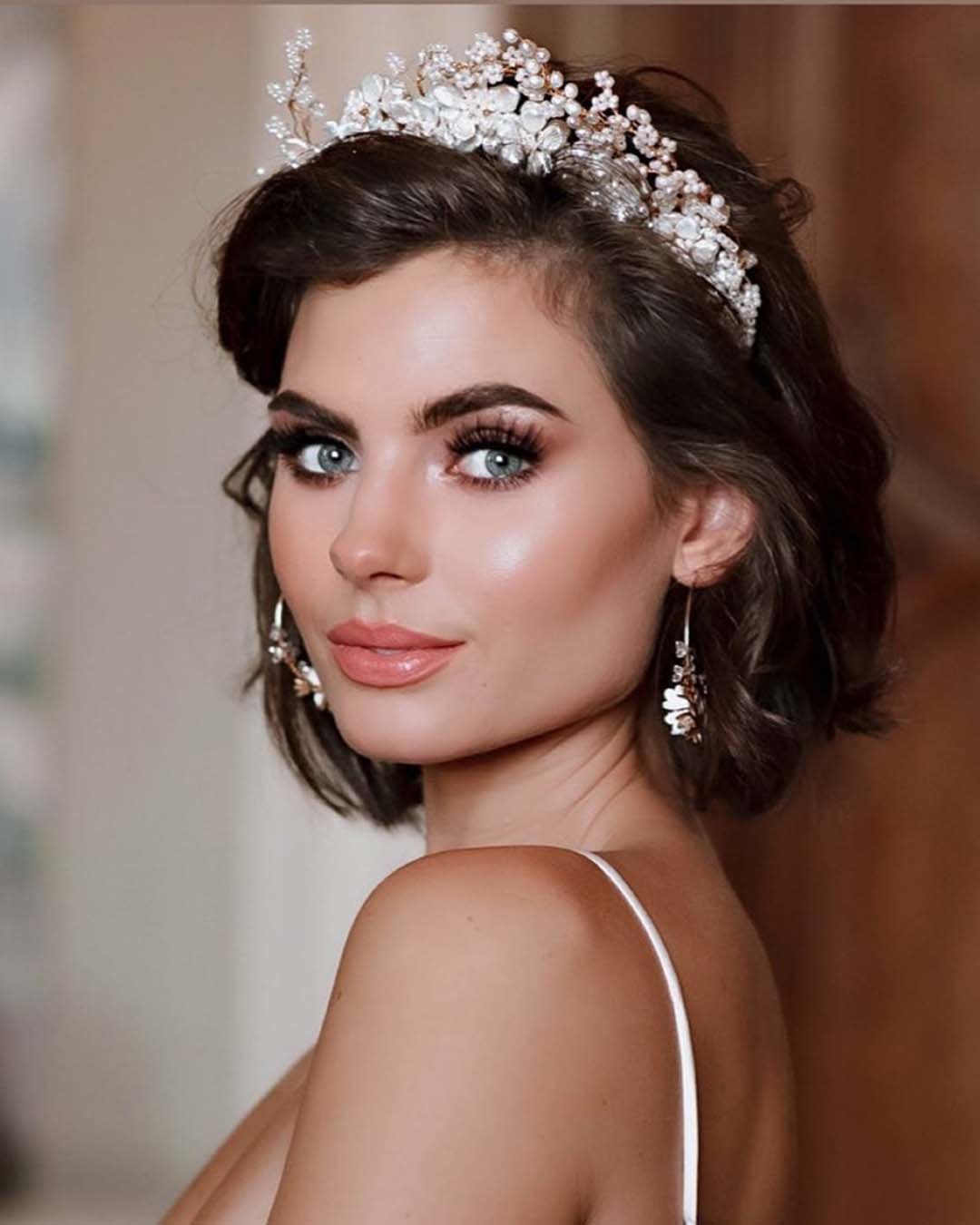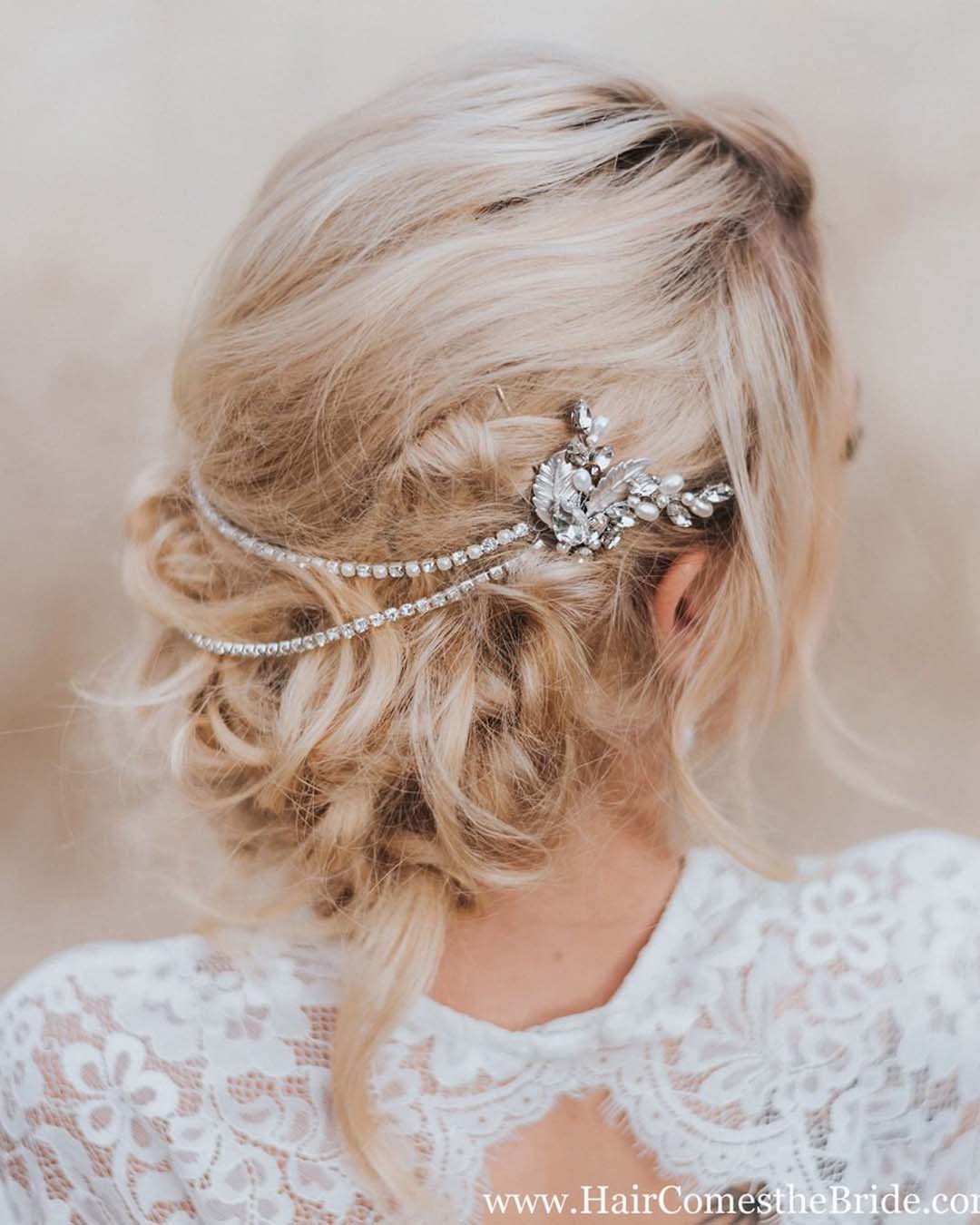 The best wedding hairstyles for short hair are the ones that can be worn in various ways, so be creative! Whether you want something classic or modern, there are many different styles that will work for you. The key is to find a hairstyle that suits your personal taste and personality.
Hair Accessories for Wedding