20 Trendy Low Bun Wedding Updos and Hairstyles 2023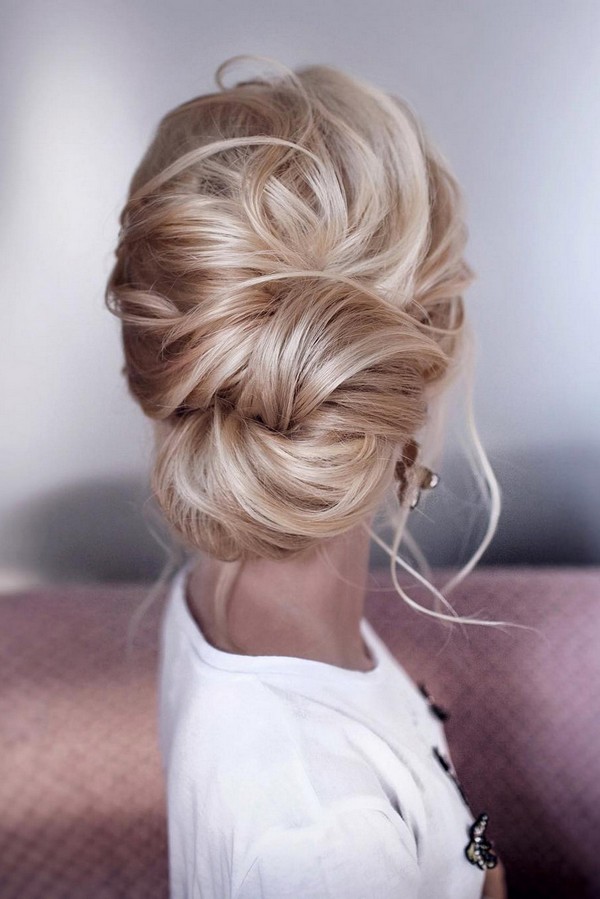 Low bun updos are a great option for formal events because they seem more polished than long, loose strands. A bun at the nape of your neck will give you glamour and versatility. We have put together 20 different ways to wear this trend whether you are a wedding guest, a time-crunched student or the ultimate beauty bombshell.
Upgrade your bun with unusual braided details, fun twists or romantic pin curls, go to messy extremes, throw in a sprinkling of tiny blossoms, play with textures and volume of your bun and more…
Braid Updos
Wedding hairstyles with braids are a hot trend! Braided wedding updos may suit hair of all lengths and types. You don't need super long lengths to achieve romantic and textured braided updos.  If your hair is on the shorter side, you can still create softly swept hairstyles with braids and twists. So your recent lob hairstyle can easily translate into a romantic updo that you'll just adore.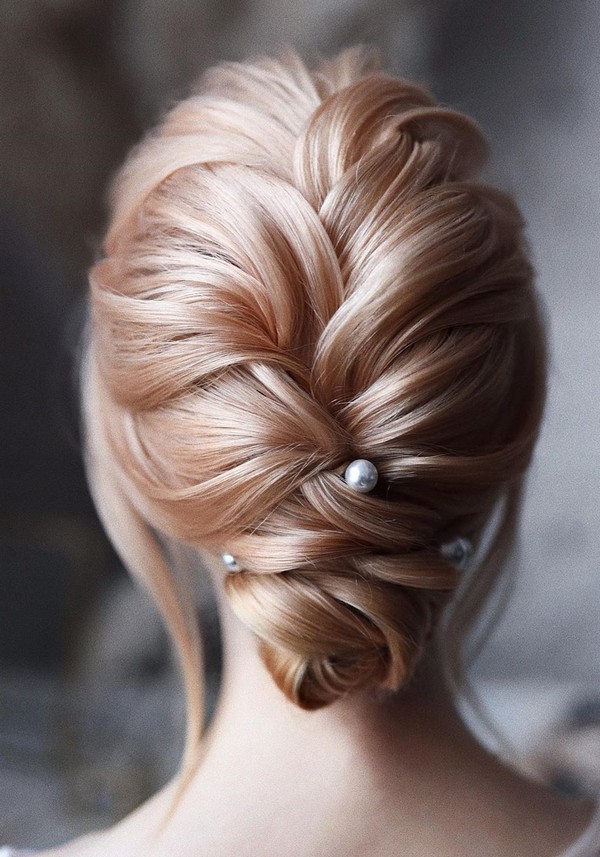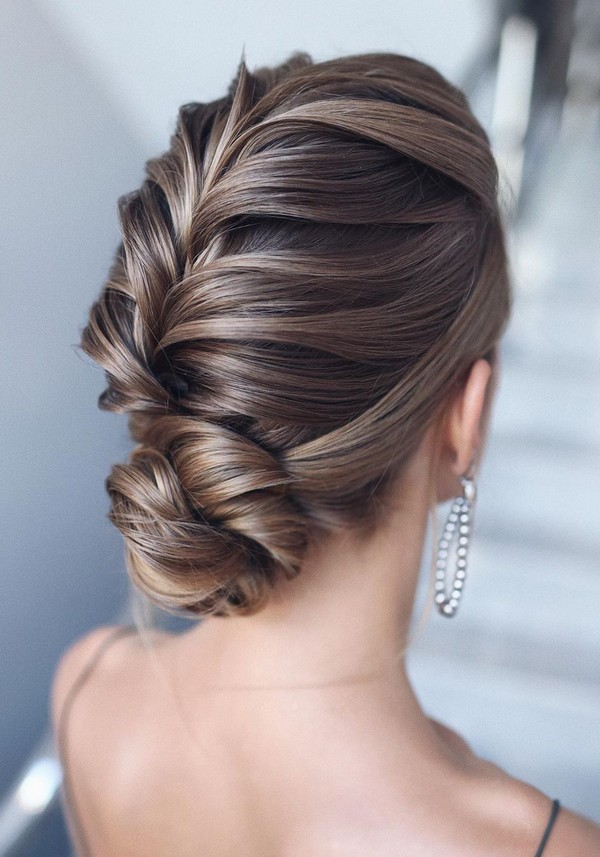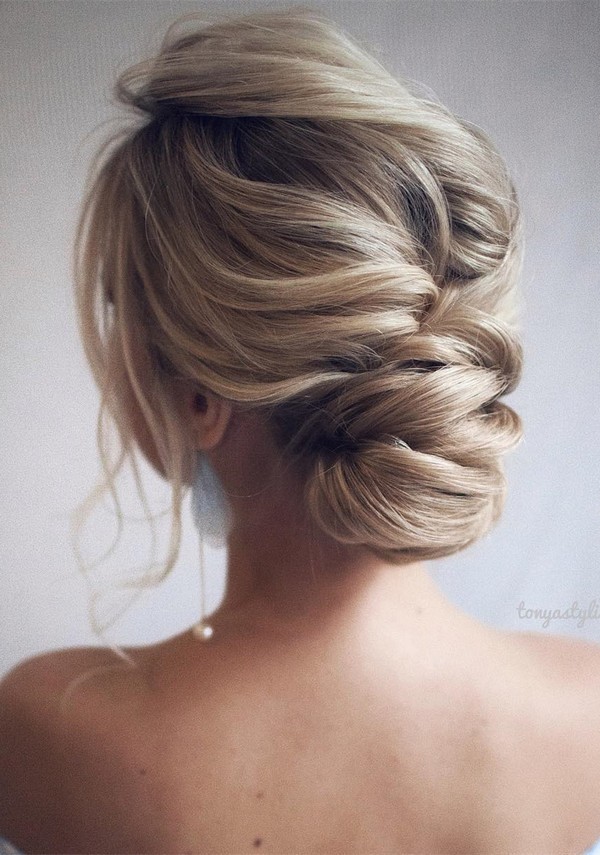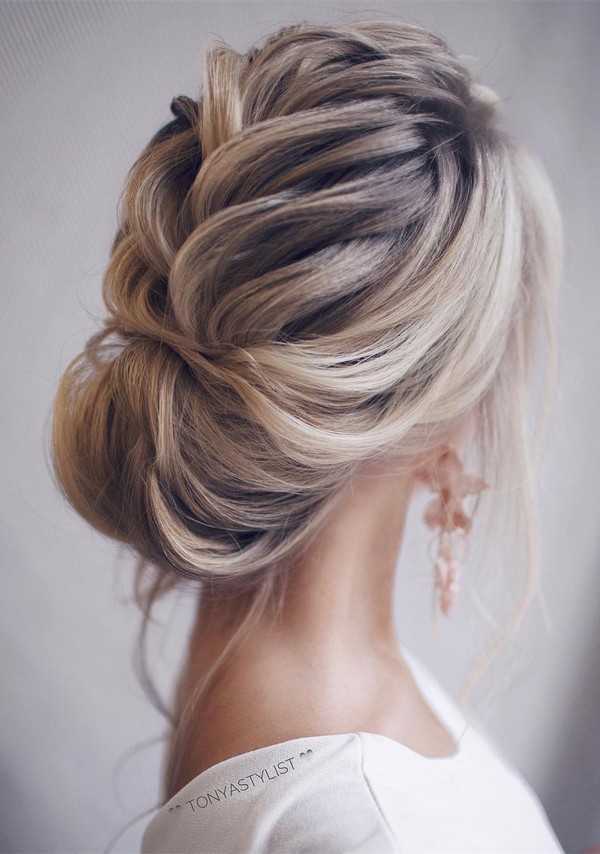 Messy Buns
Messy wedding hairstyles are, by their very nature, relaxed in form but this doesn't mean they lack formal elegance. These relaxed hairstyles embody bohemian luxe appeal with romantic and whimsical undertones. Looser buns, tousled curls and soft waves around the face can beautifully frame cheek bones, jaw lines and draw attention to the eyes in the most effortless way.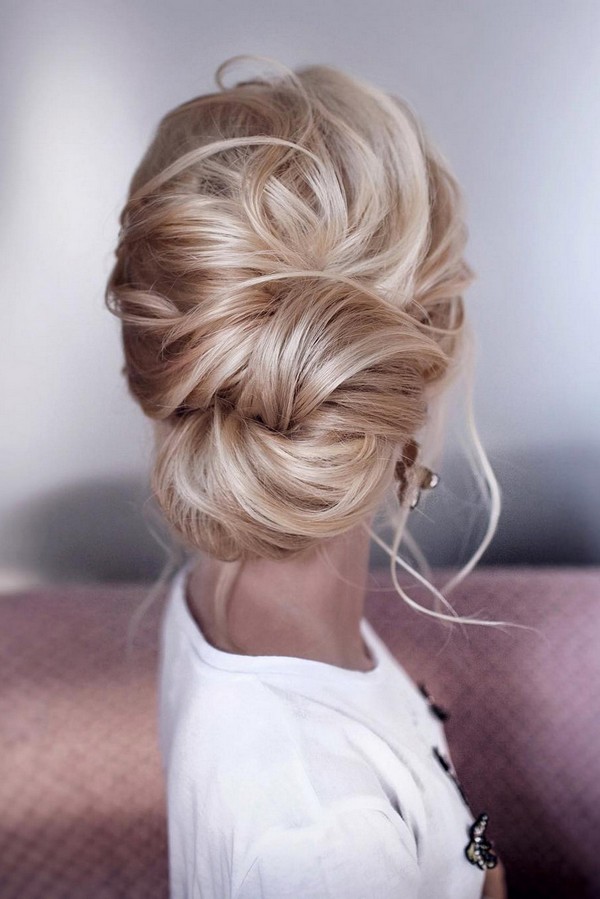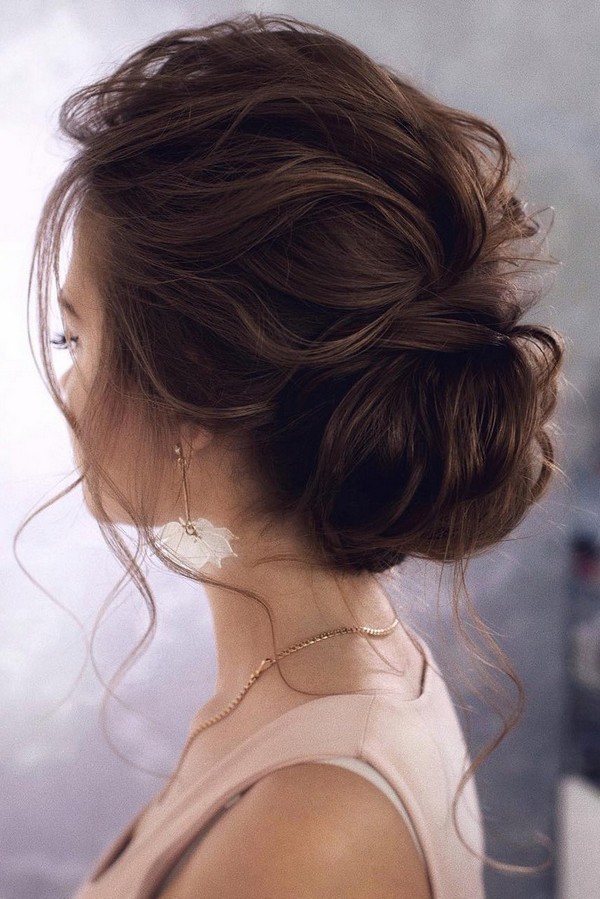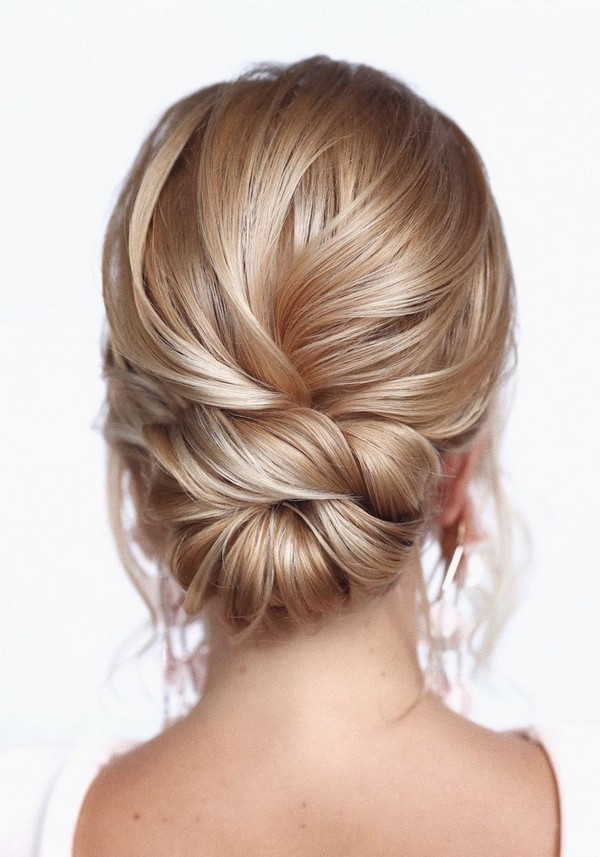 Chignon Bun
We love about the chignon bun is that it manages to be both elegant and modern which is a hard combination to pull off. It suits many different bridal looks and allows brides to add their own personality easily, through  headpieces, hair clips, flower accessories, veils and bird cages.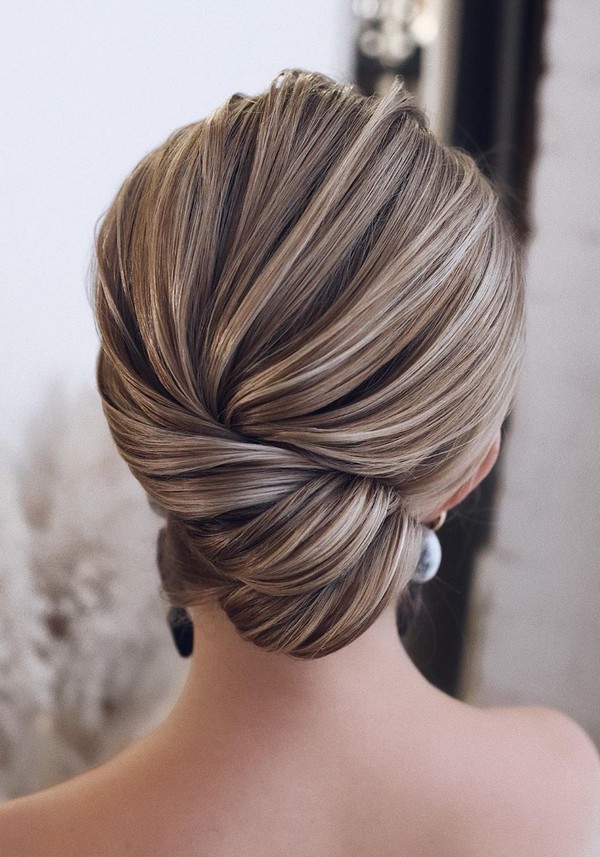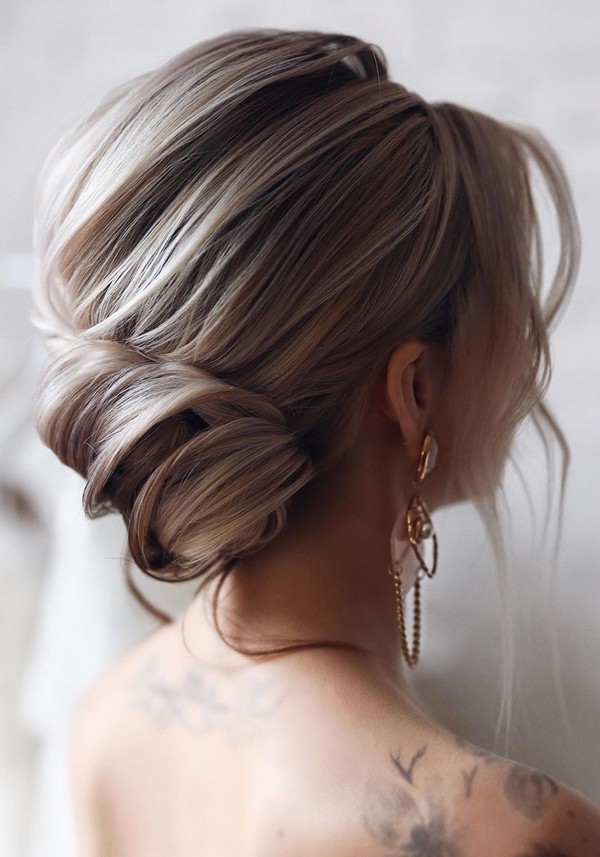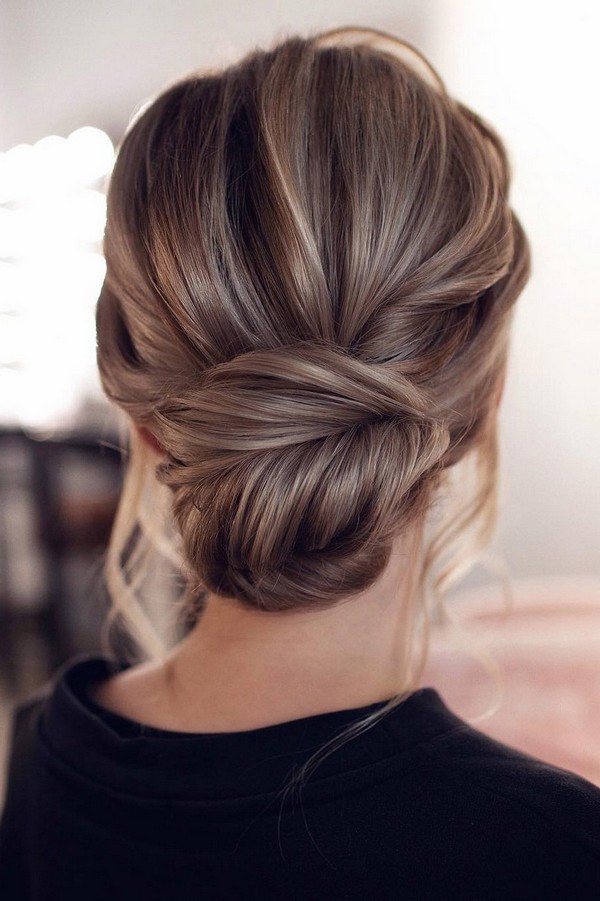 Twists
f you're going for a bridal low-bun updo, look for a style that's double braided, and make the braids at a right-angle. The "twisted updo" is a romantic, romantic style that will leave your hair looking gorgeous.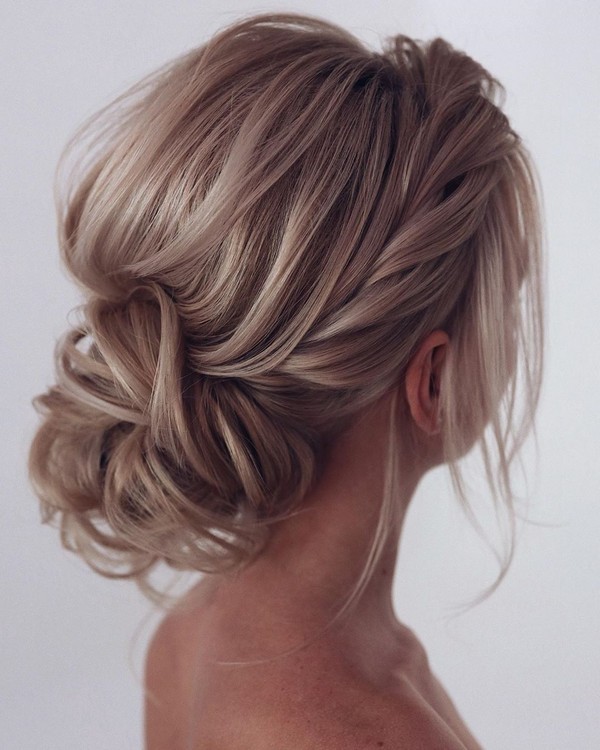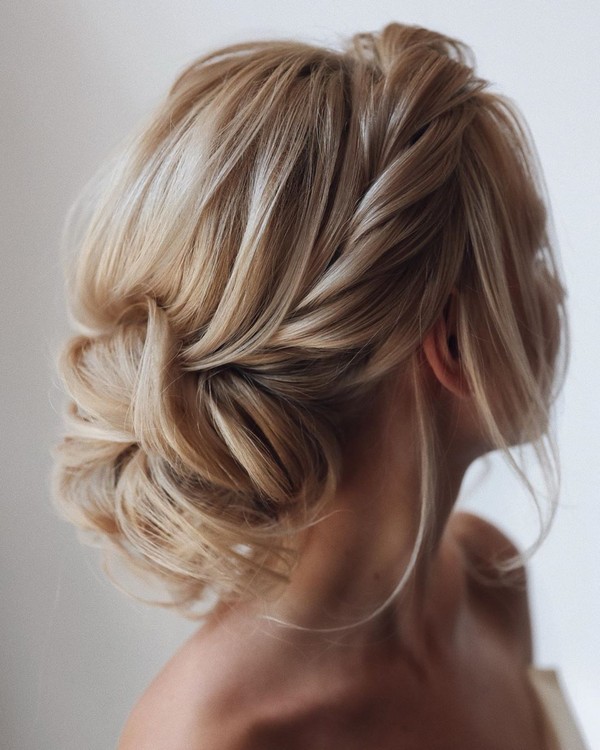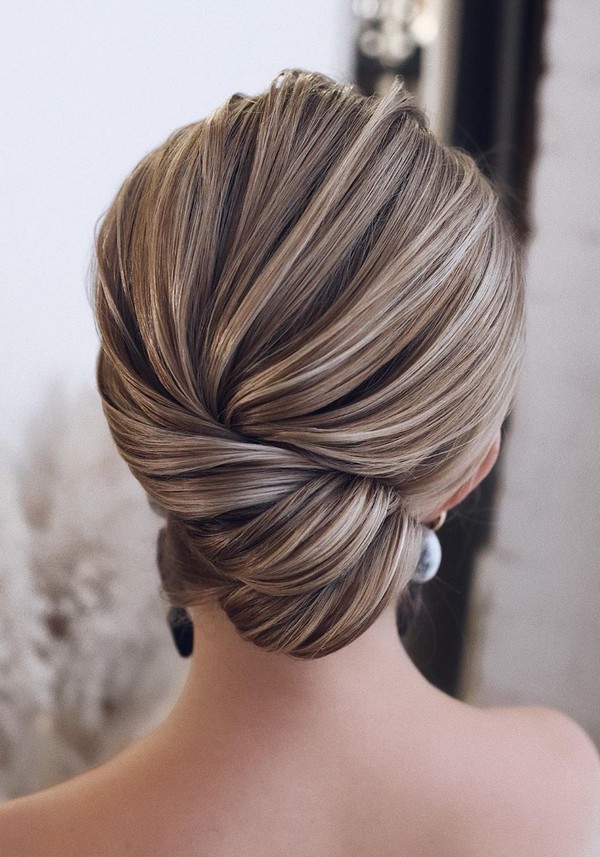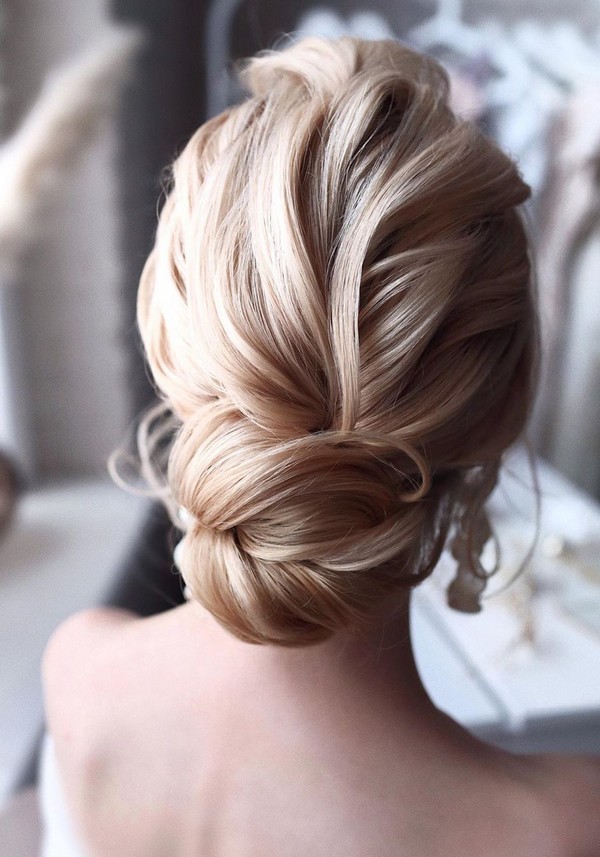 Updos With Wedding Hairpiece
such as:
Crown
Tiara
Pins
Headbands
Combs
A wedding hairpiece is just the perfect way to bring your spiky up to the next level. All you need to do is pin the hairpiece into a half updo and you're good to go. You'll also benefit from the effortless maintenance that comes with a piece of hair that doesn't have to be pulled in place.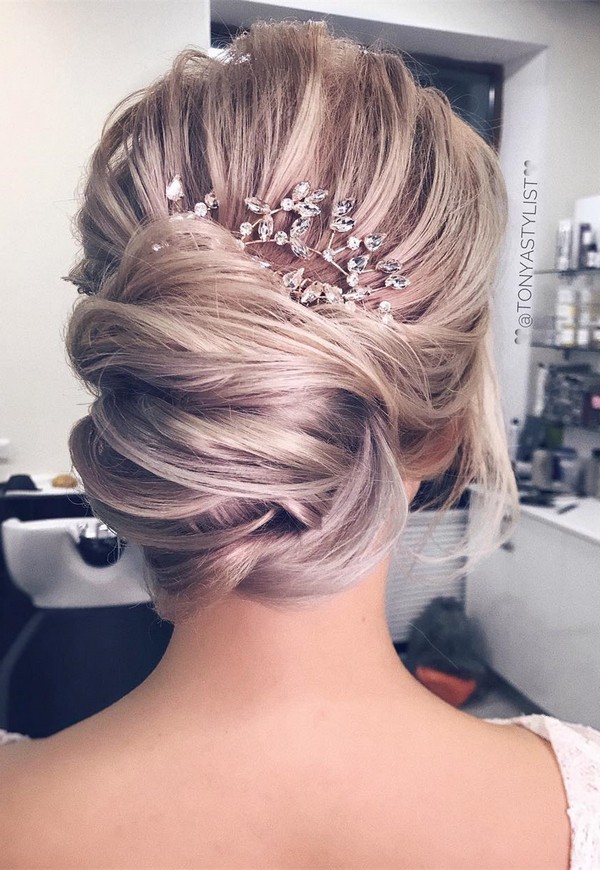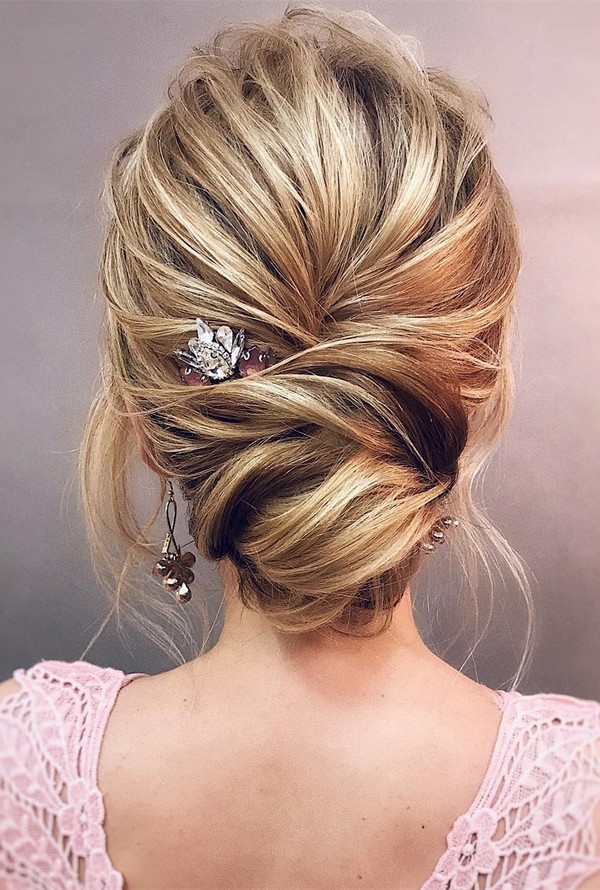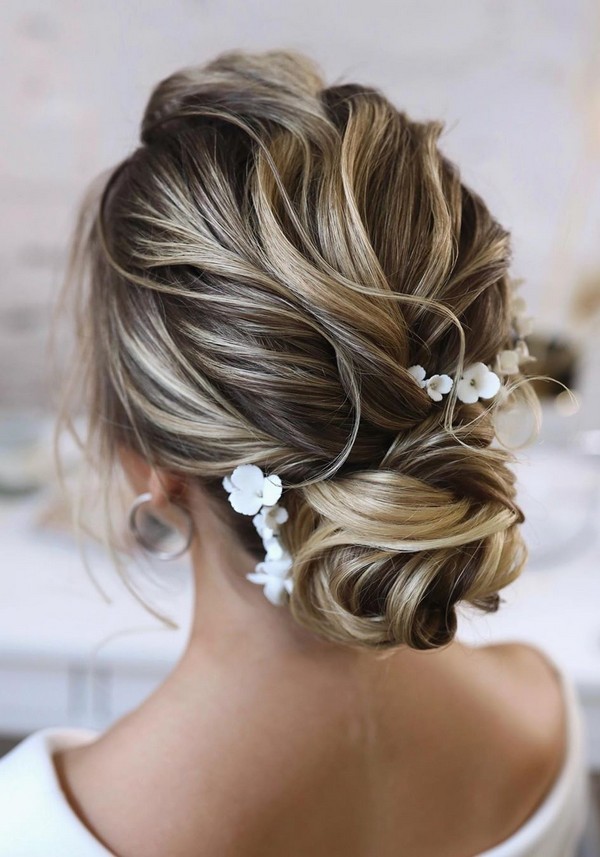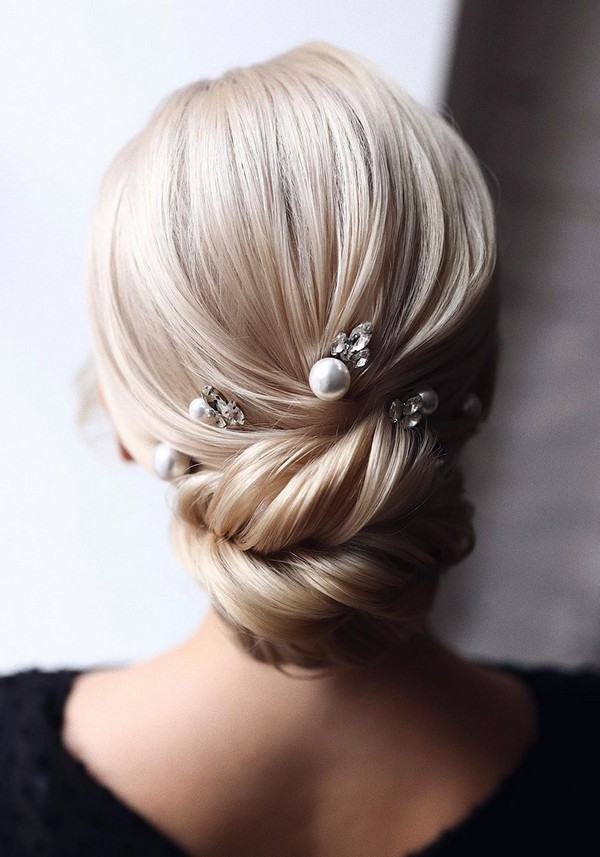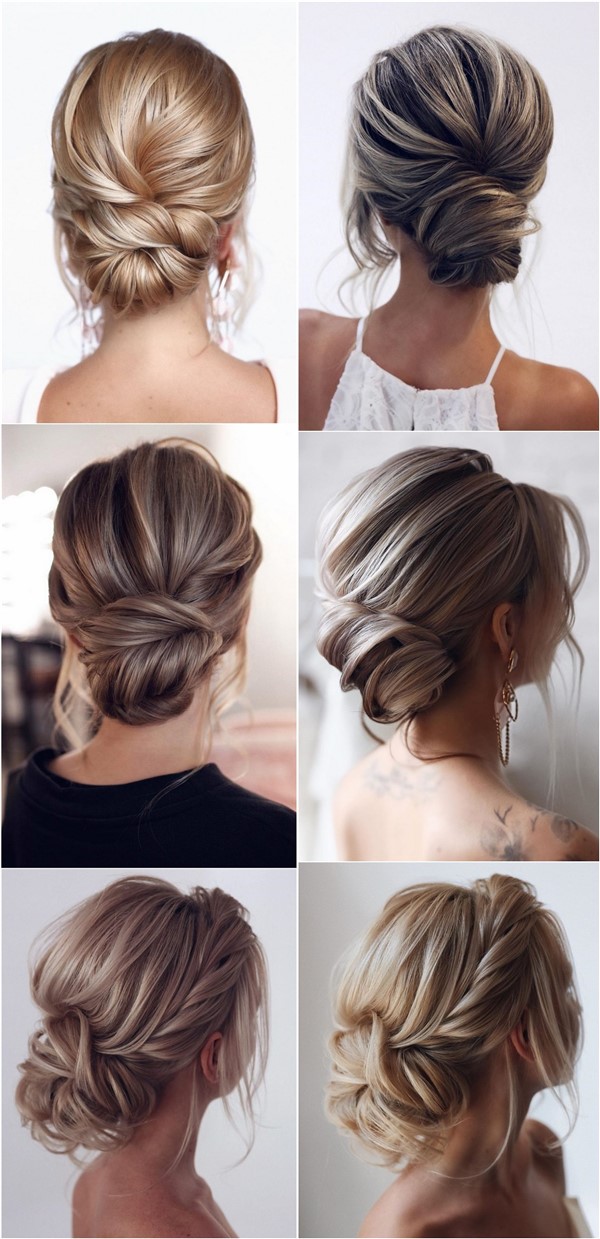 Wedding Hair Accessories