50 Fab Rustic Wood Pallet Wedding Ideas 2023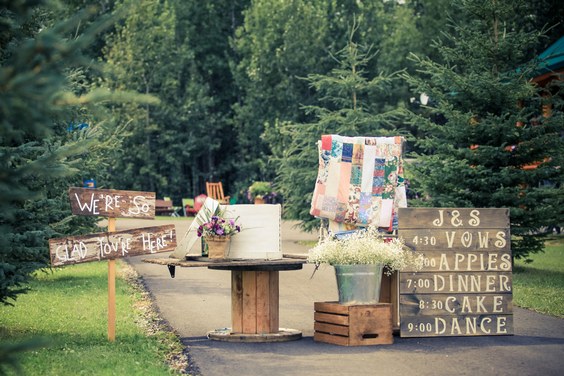 Pallets are all the rage especially for the DIY crowd. Rock them in your wedding decor! Pallets are an amazing material for any sort of crafts, they can be turned into a reception backdrop, a bar or display for various food and drinks, if you have a picnic wedding, pallets can become your tables. Signage ain't cheap so if you can recycle an old wood pallet and slap some paint on it and use is for your wedding signage, I say good job! Create a pallet wall and attach flowers here and there for a cool backdrop, make a blanket stand if it's chilly.  So some of them end up being free! Check out some of the most beautiful pallet wedding decor, that I am drooling over!
Wood Pallet Wedding Signs
Pallet wood signs can be a great addition to your rustic wedding decor. With the natural wood grain of this material, you'll have a handmade sign that accentuates your outdoor wedding by complementing the wooden bits in your decor. These signs are relatively simple to make with a lot of up-cycling pallet wood you may already have laying around.
Timeline Signs
The timeline sign looks like a traditional calendar with a unique twist. The idea behind this design is that it allows guests to easily view the timeline of the big day, so they can plan accordingly. Choose a color scheme to match your wedding palette.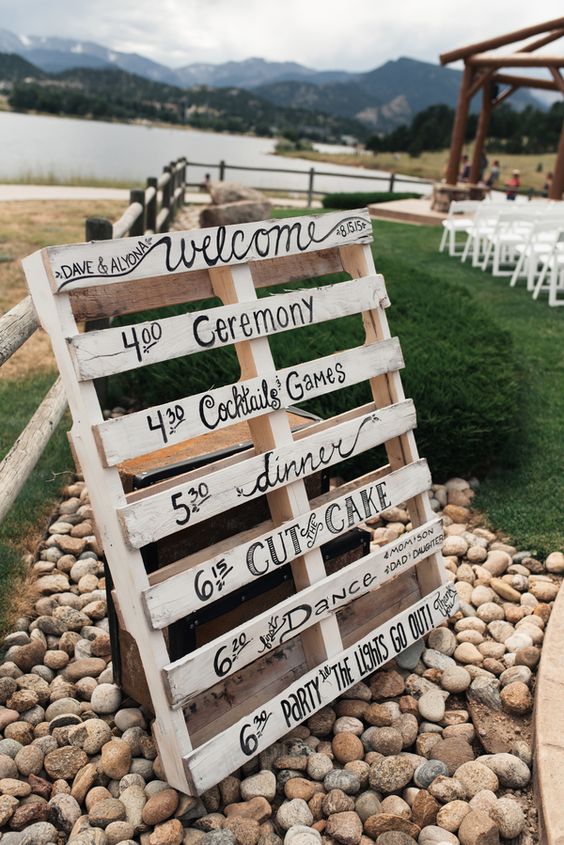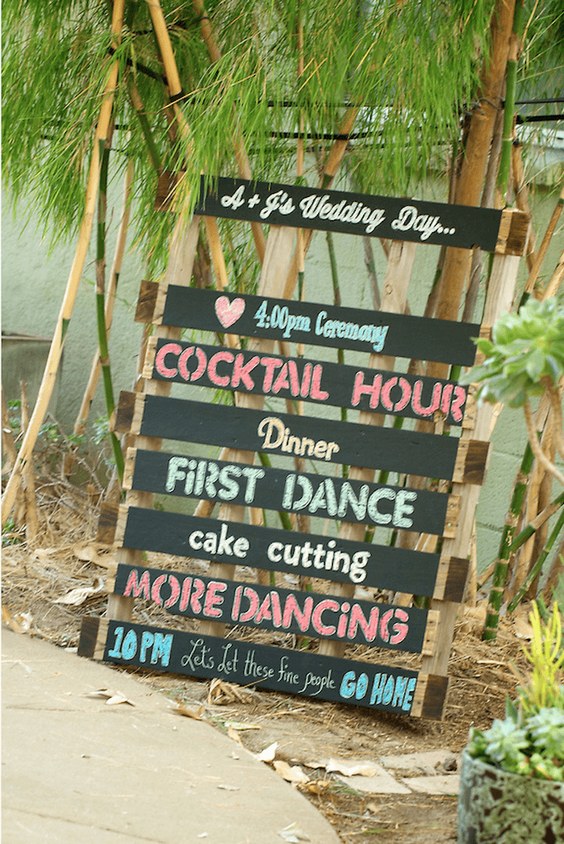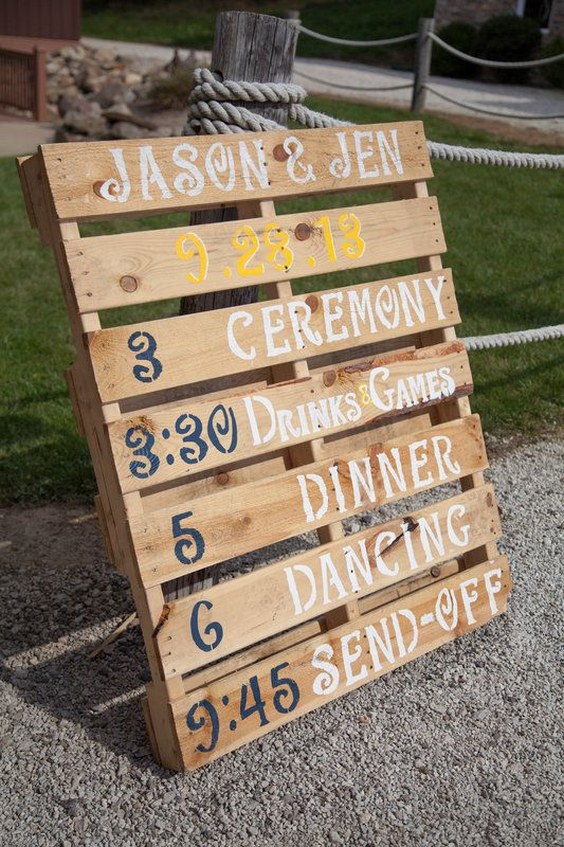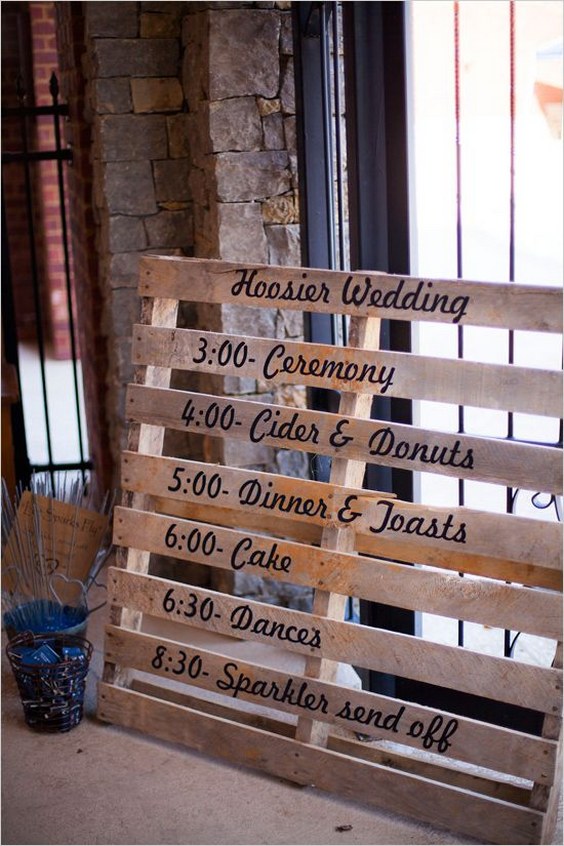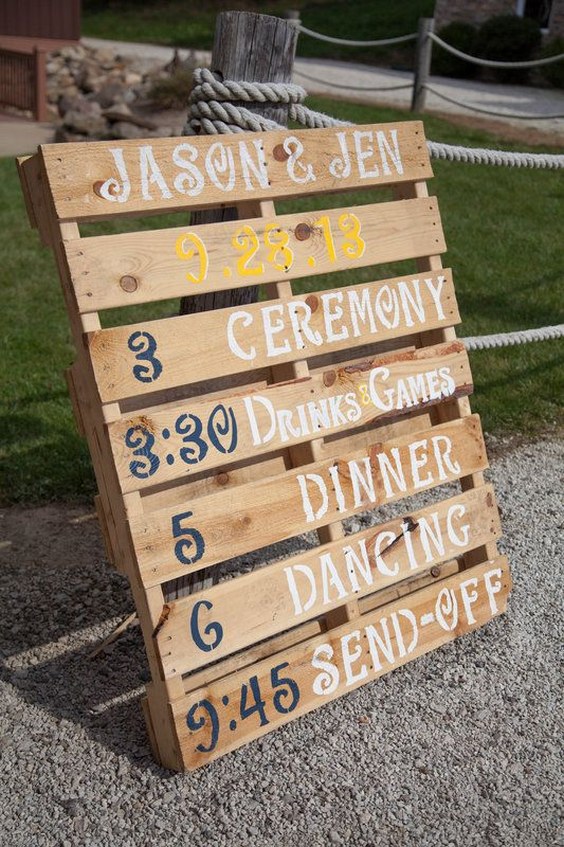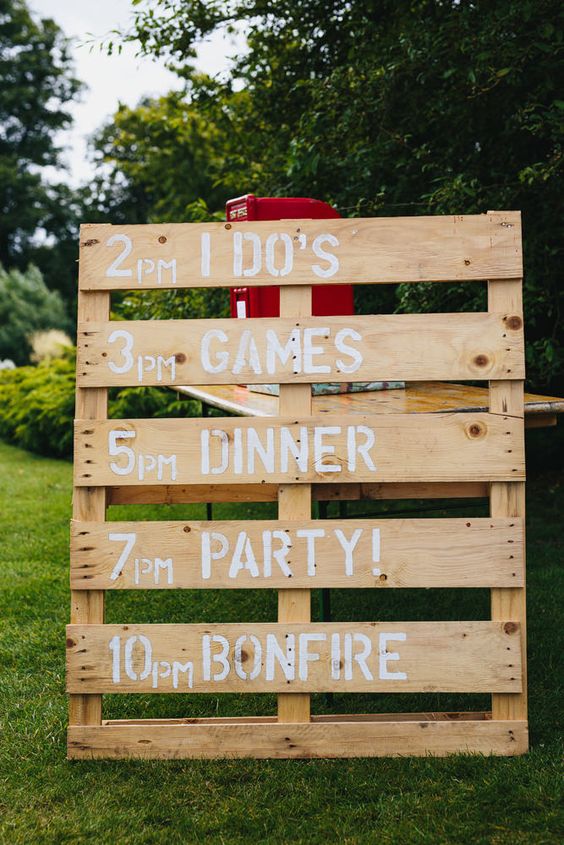 Menu Signs
Menu signs should show guests where to find the food and beverages for a wedding reception. You can create this type of sign without any tool. Simply paint a wooden pallet to give it a rustic look, and make any design you want. You can approve the design before you buy the wood pallet.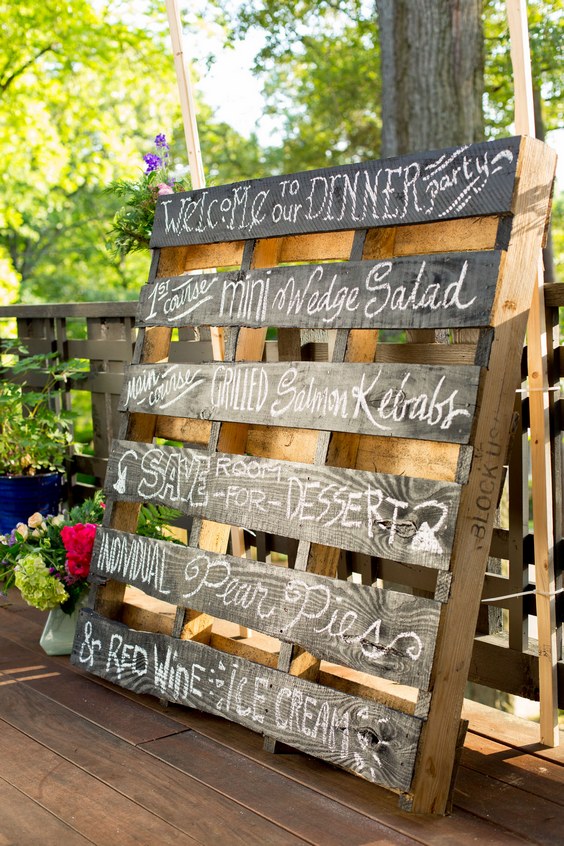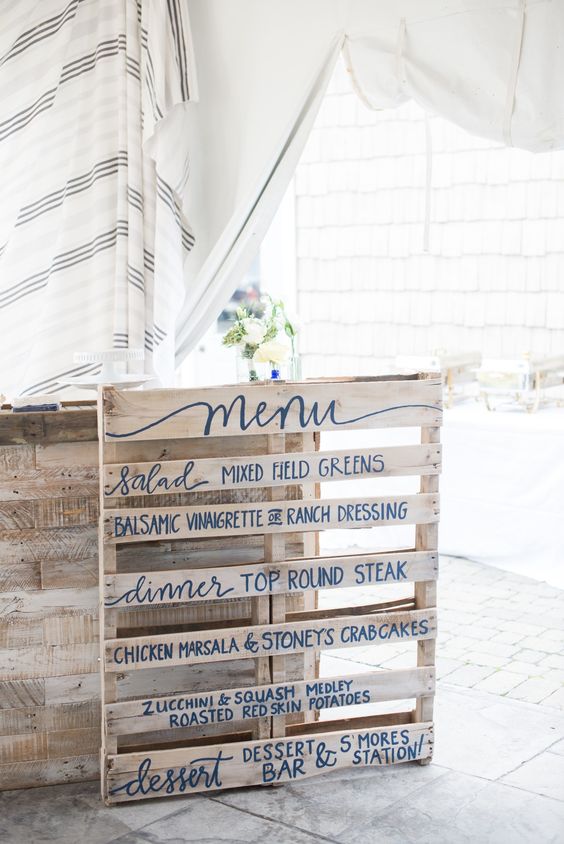 Weclome Signs
Create a welcoming sign to greet guests. Use this sign around the entrance of your venue in a formal setting or on the side of your home. This sign is just one of the many wedding ideas you can find in this article. With it, you will learn how to combine rustic elements with traditional decor to create a modern rustic wedding décor. Incorporating pallet signs in your decor will make a statement about your unique style.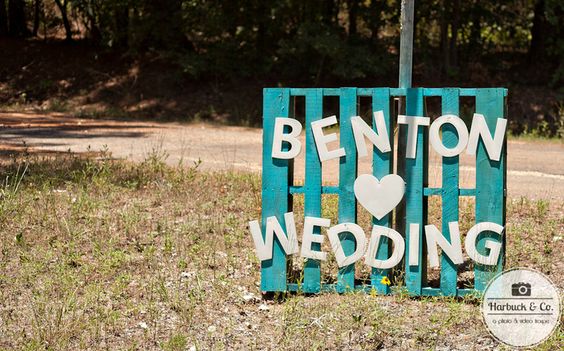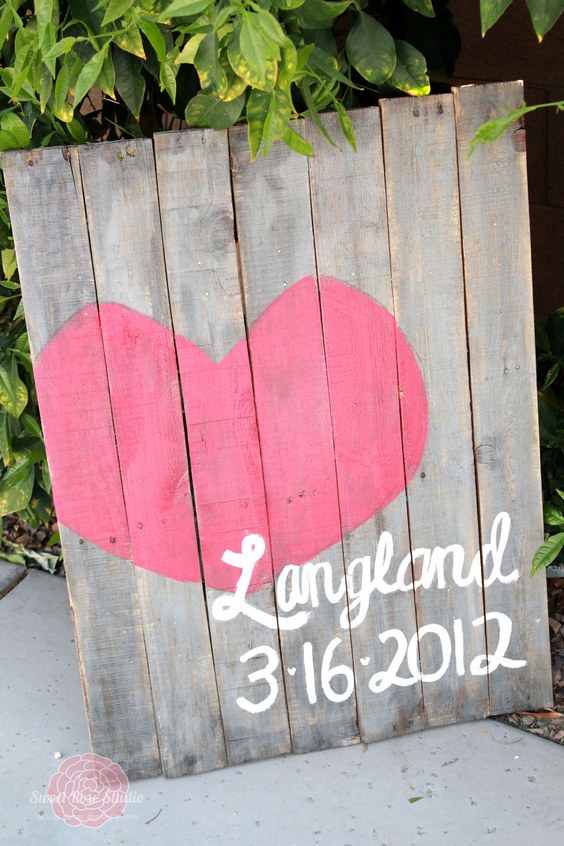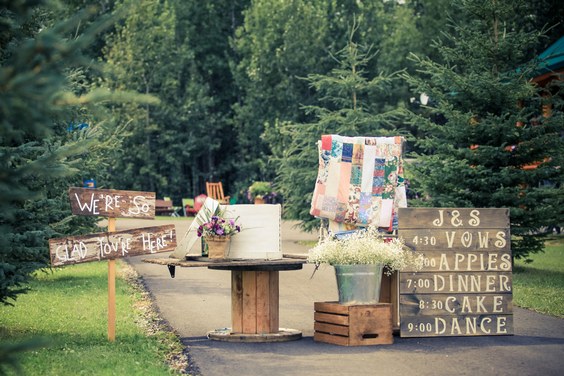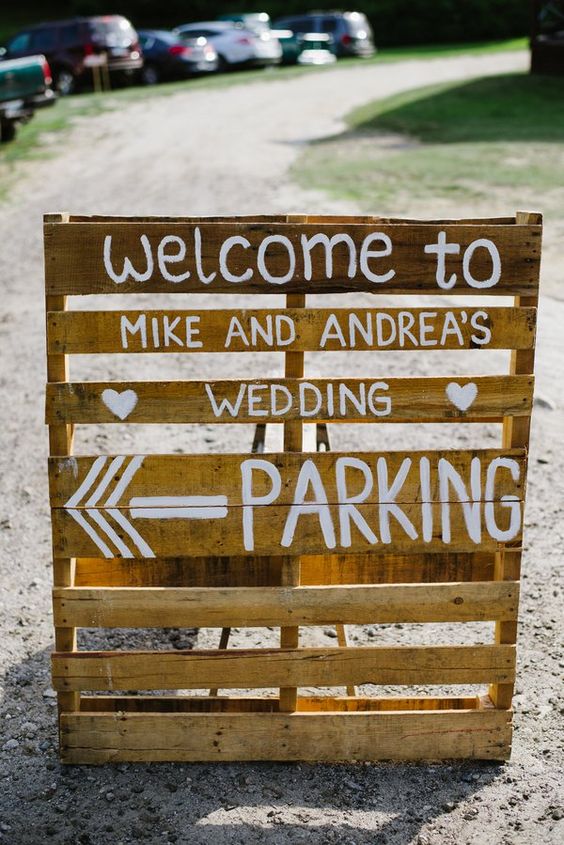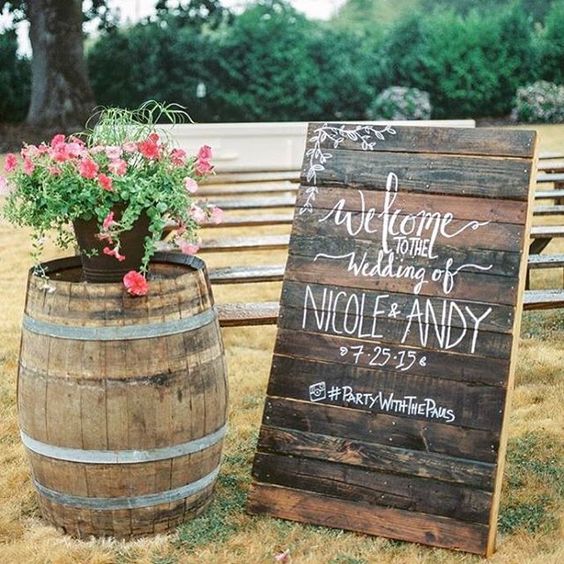 Wood Pallet Wedding Guest Book
Create a guest book for your wedding using a wooden pallet!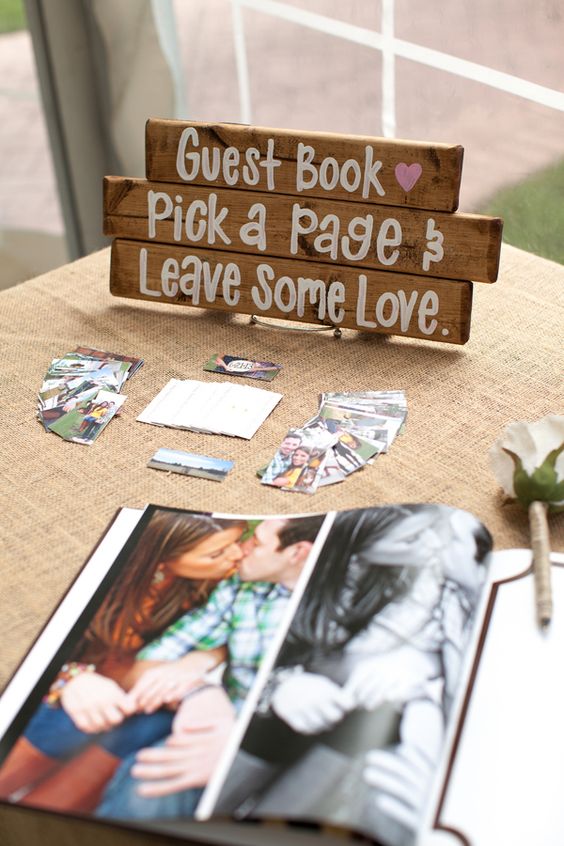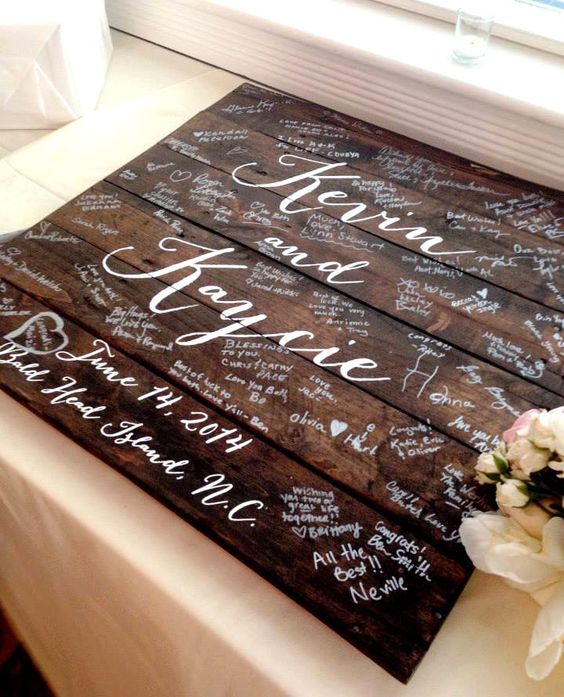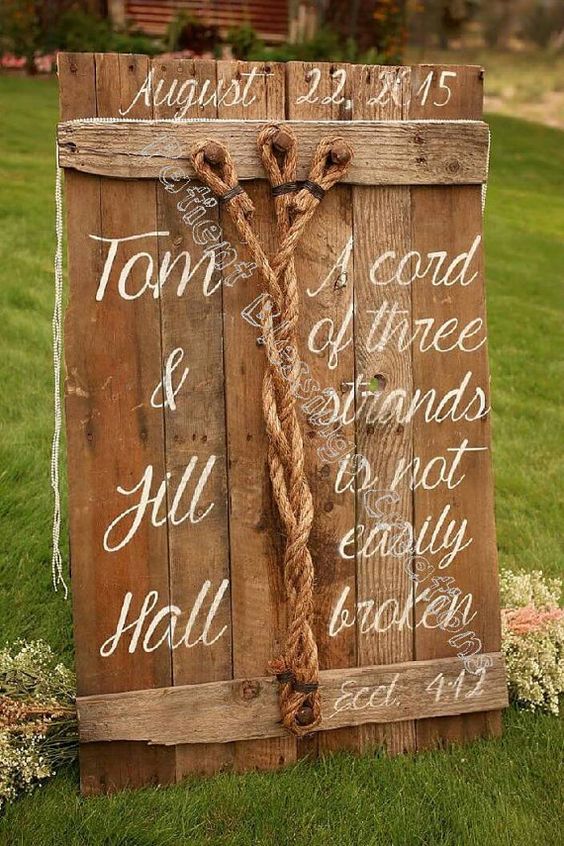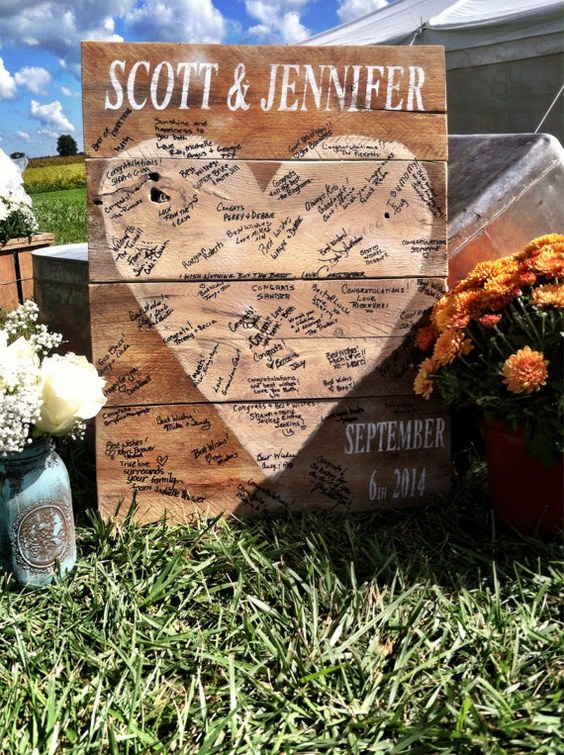 Wood Pallet Wedding Backdrops
Pallet backdrops for weddings are out of this world when it comes to creativity. Did you know that some people even change up their wedding venue just so that they can include a rustic wood palette in their wedding decor? That alone must be an eye-catching moment that every wedding guest would love to attend!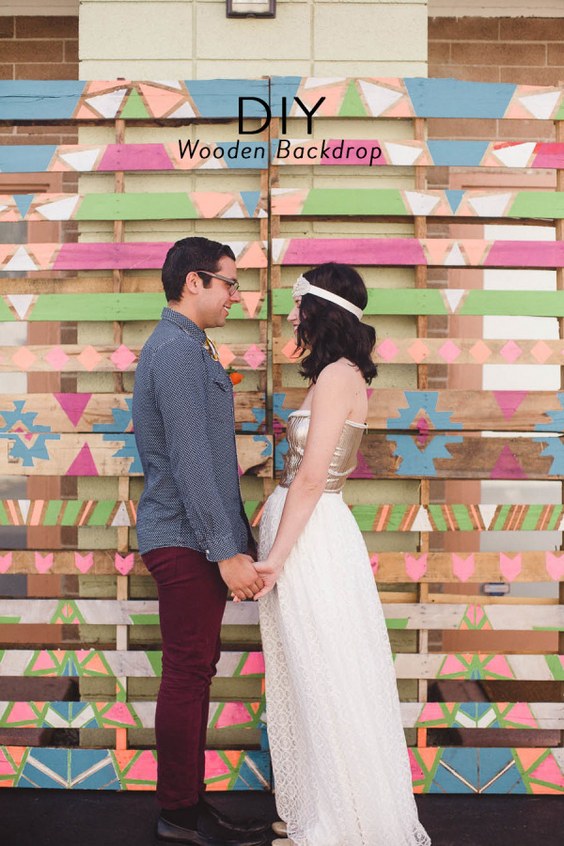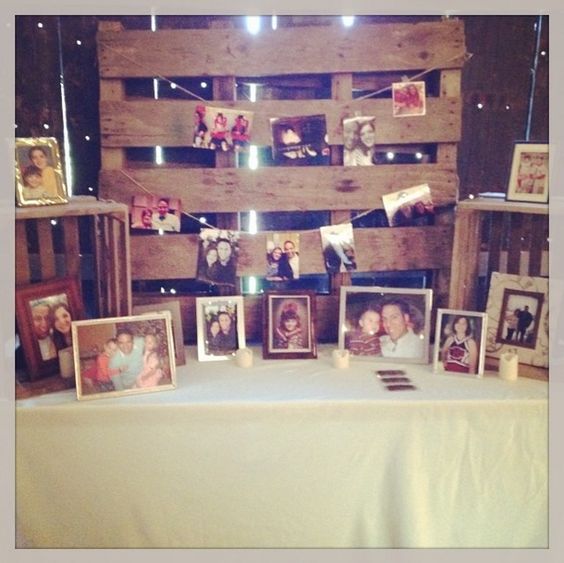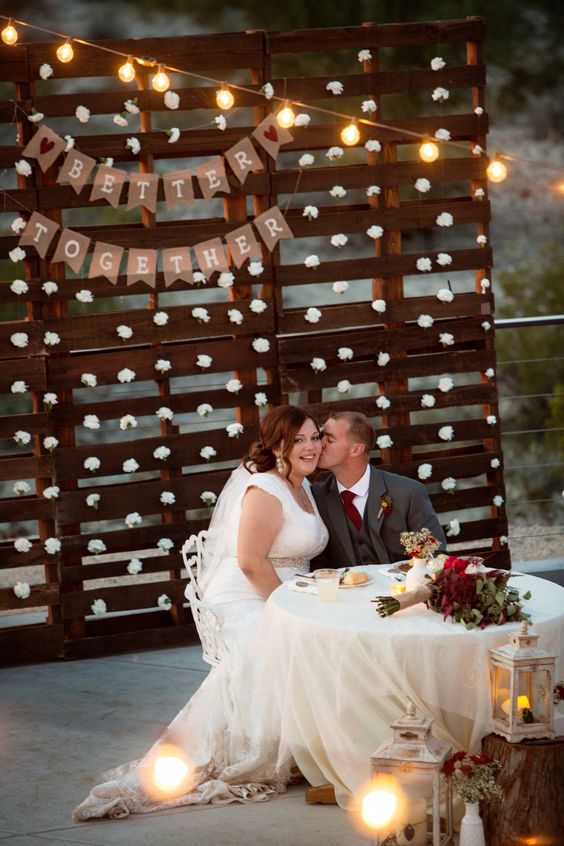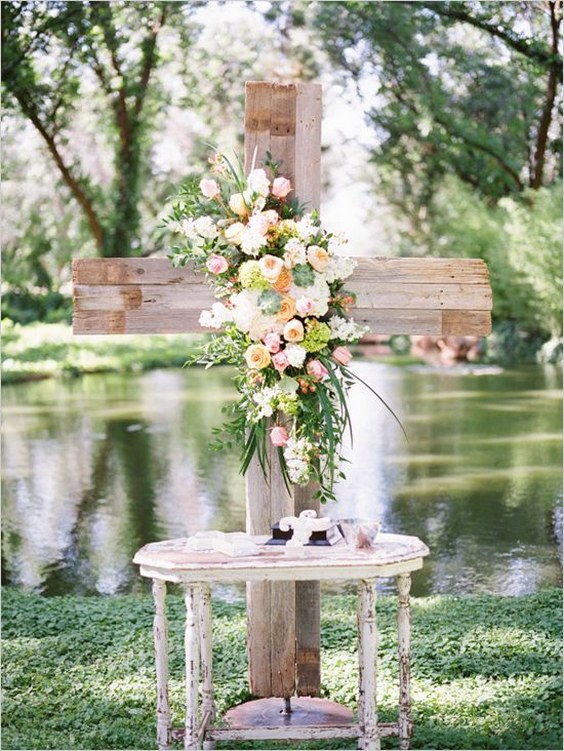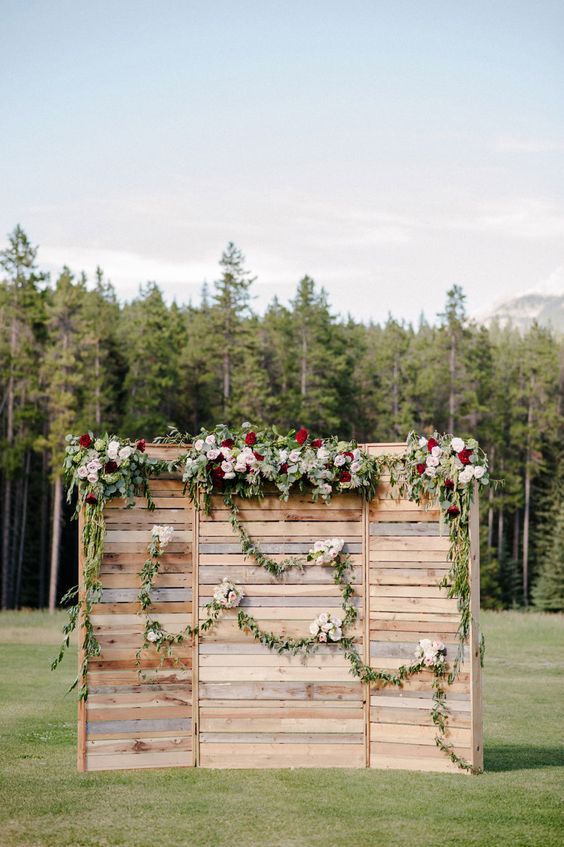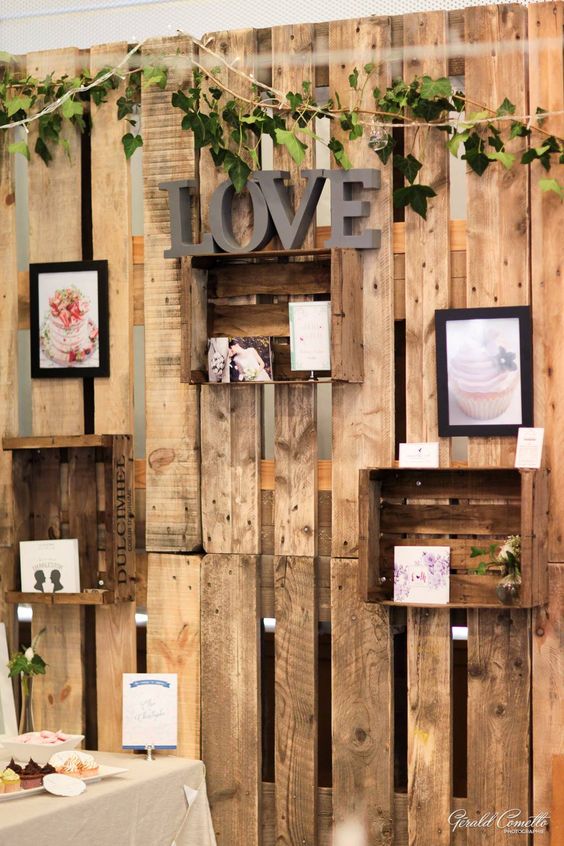 Wood Pallet Wedding Photobooth
If you are more interested in the rustic look for your wedding venue, you may want to consider the woodland themed photobooth. In this photo booth, a photo booth with a rustic flavor will bring much more emotion to your guests. And if you are considering including this photobooth in your venue's decorations, the wood pallets can be easily replaced with the correct color that are fitting for your wedding.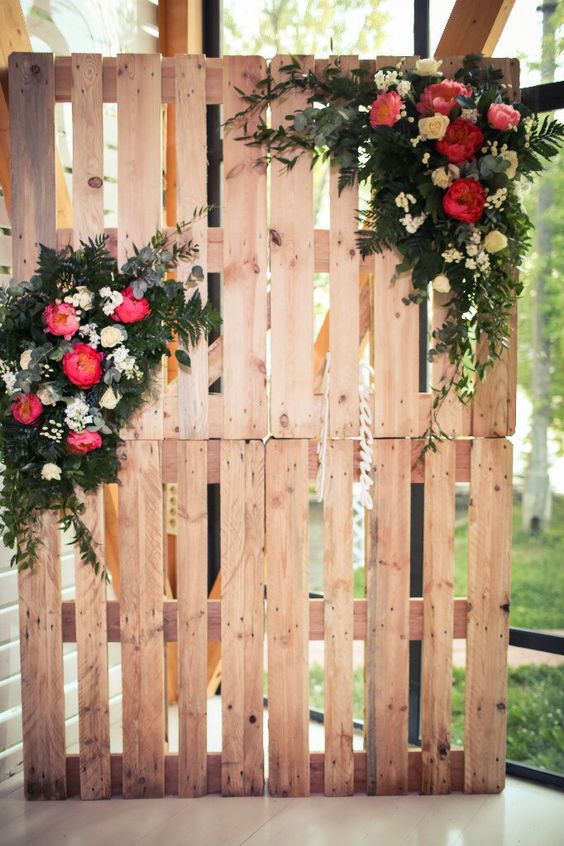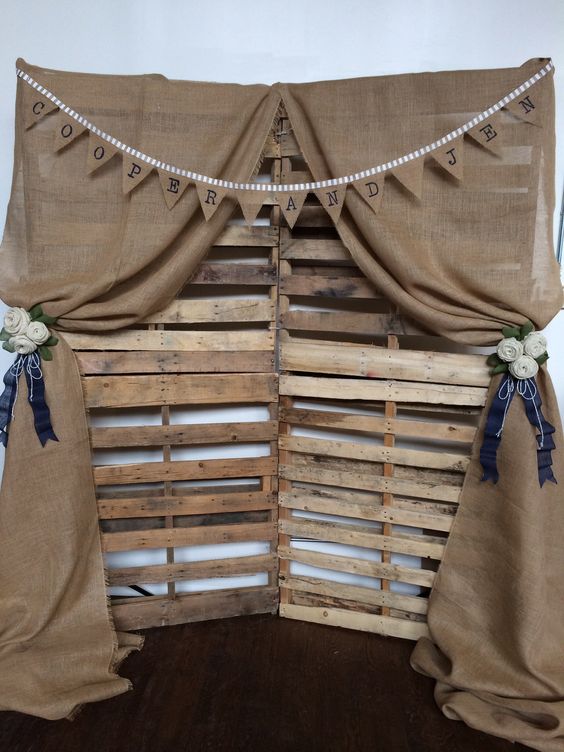 Wood Pallet Wedding Bar
A rustic bar stool built with wood from your craft, a long, thick wooden pallet. This project might be easier to mount given it is light.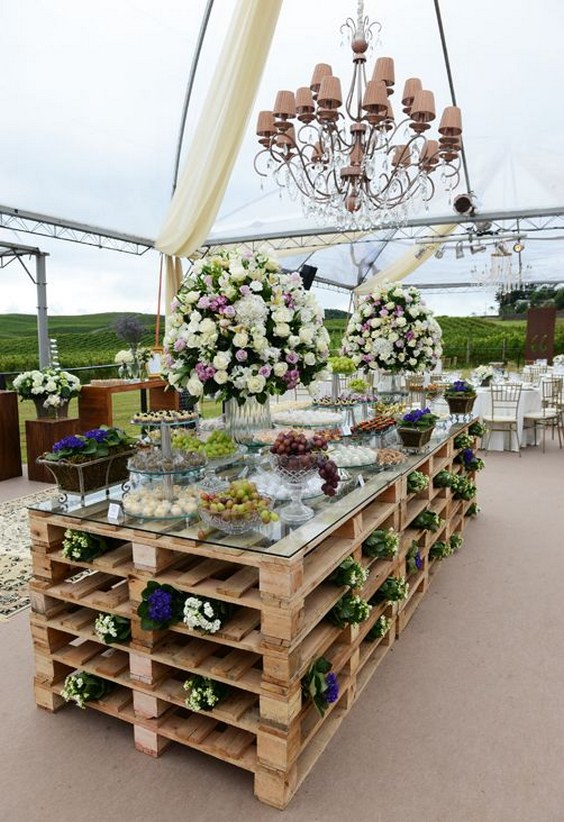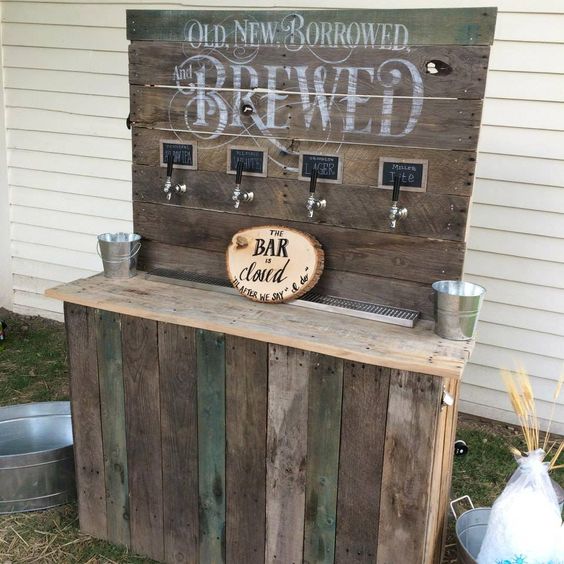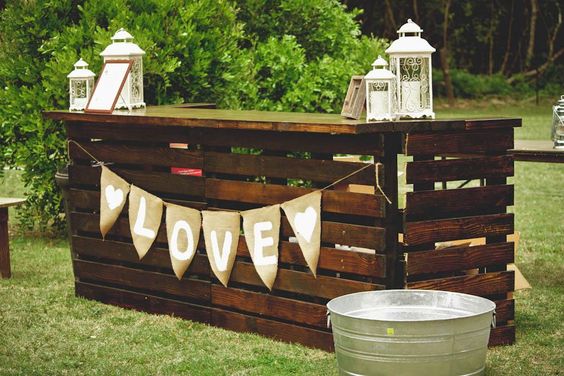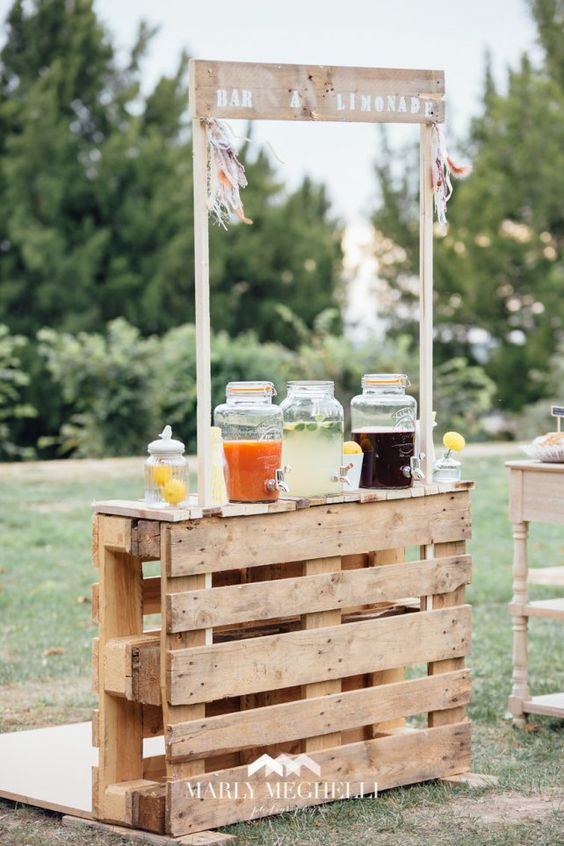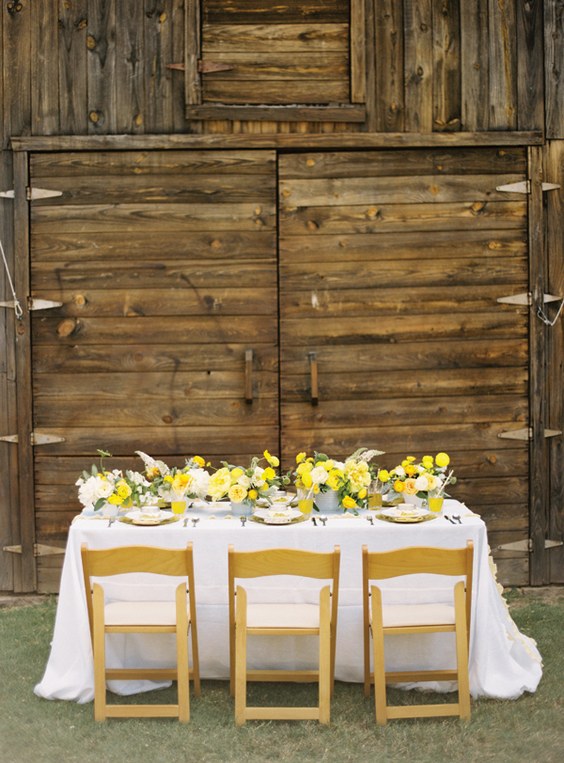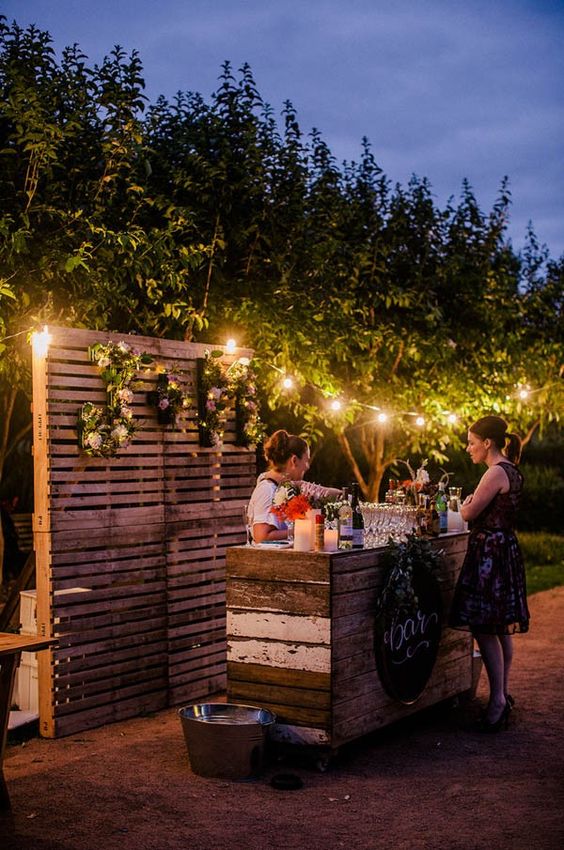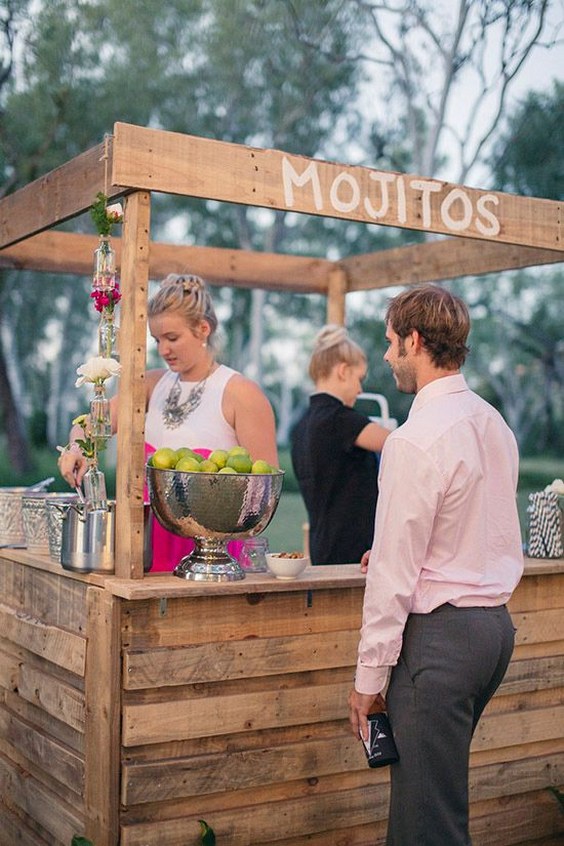 Wood Pallet Wedding Table
A rustic, aesthetic bride has found a way to spruce up her wedding tables for the occasion. Her chic, modern tables are decorating with a variety of gorgeous and chic wood pallets that have been washed and preserved in fresh water, and it precisely adds to the sweet taste of the rustic feel that is achieved. A wood pallet can be made into a table to further embellish their rustic wedding theme.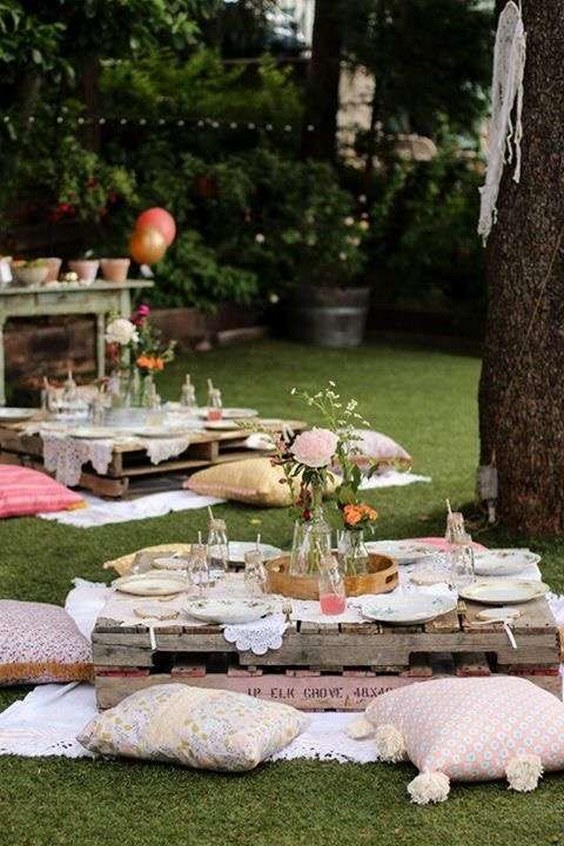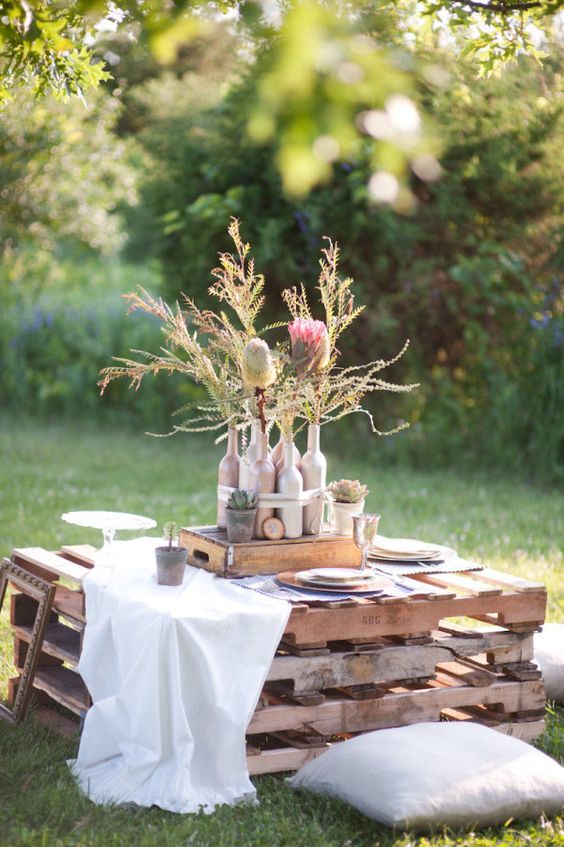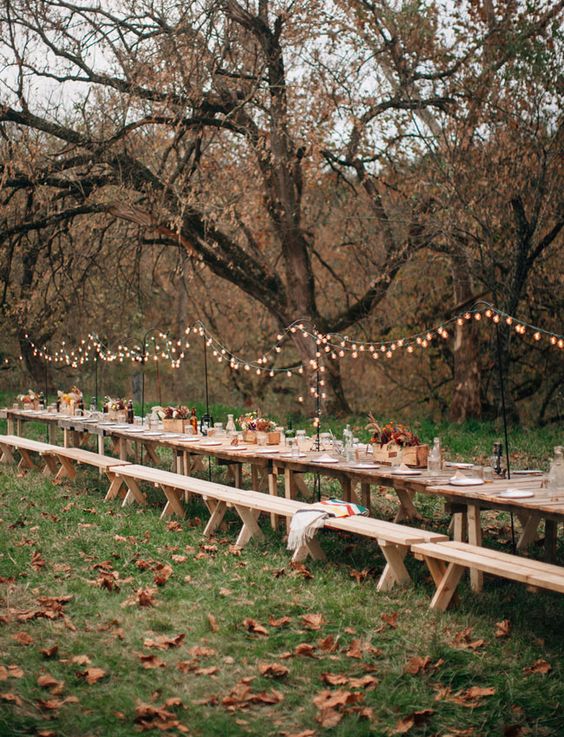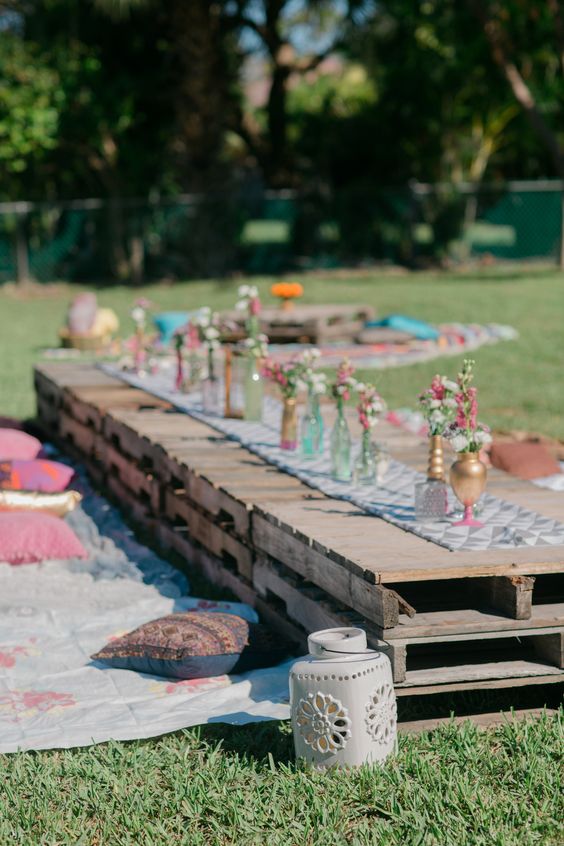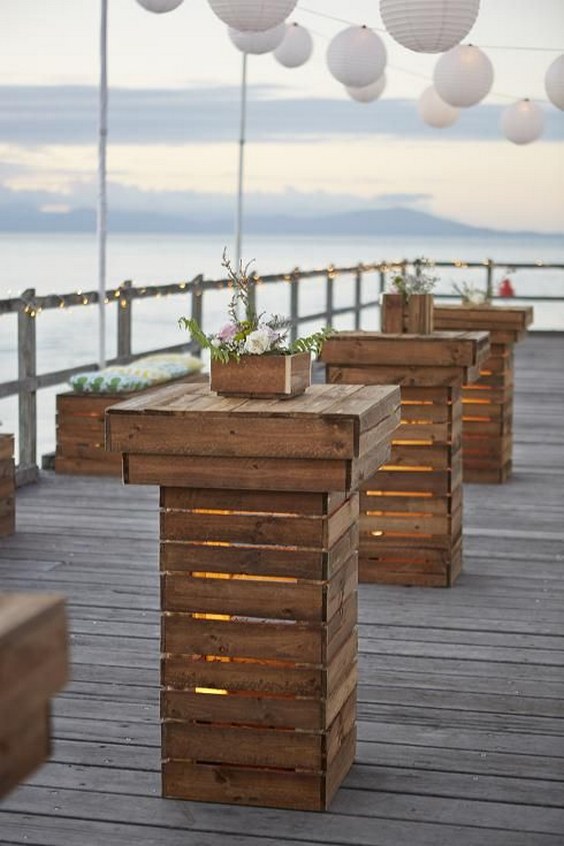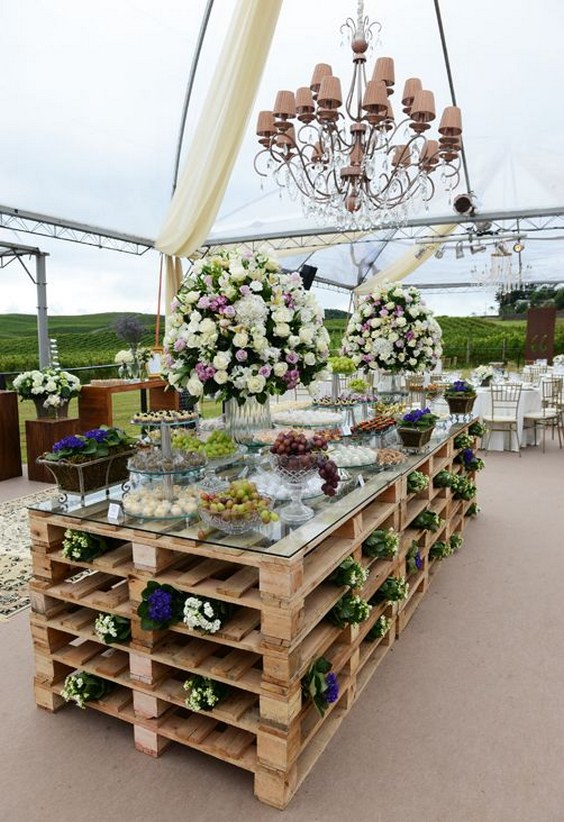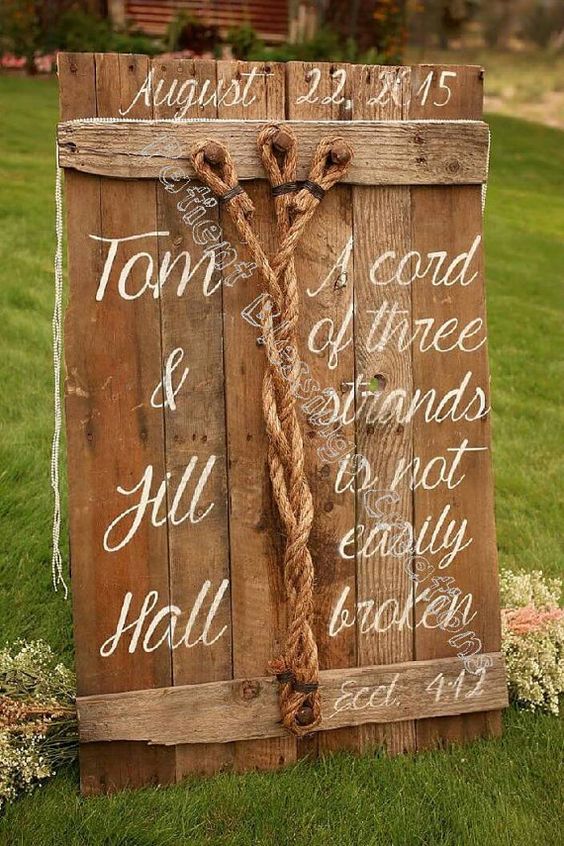 Wood Pallet Wedding Furniture
From bench seating to tabletop options and more, this gallery of pallet furniture proves that an old money-saving material can still bring the rustic look that makes a beautiful finishing touch.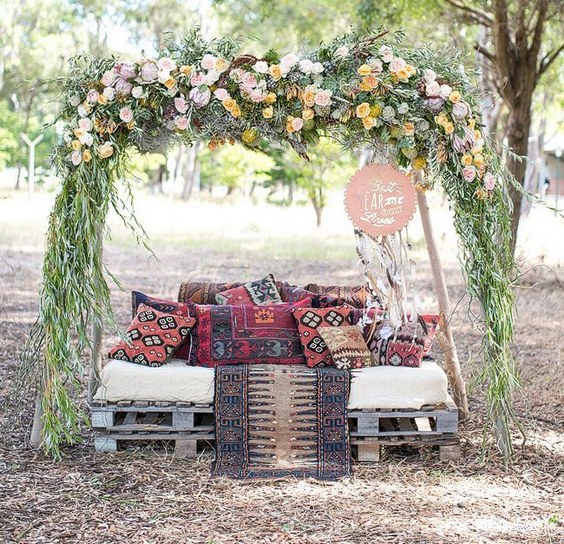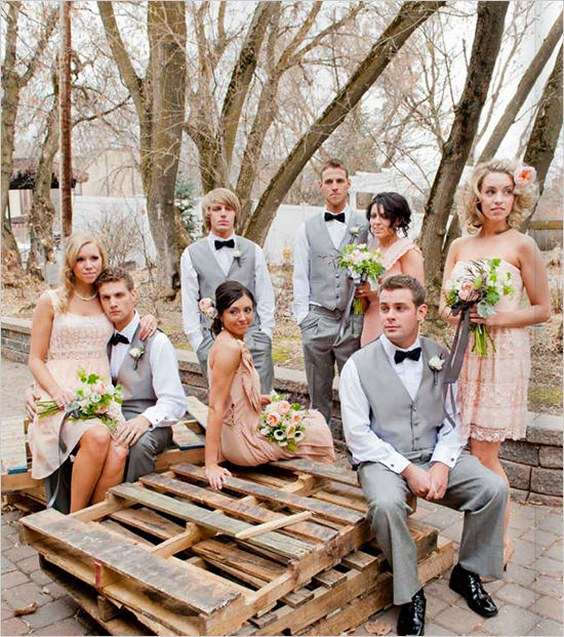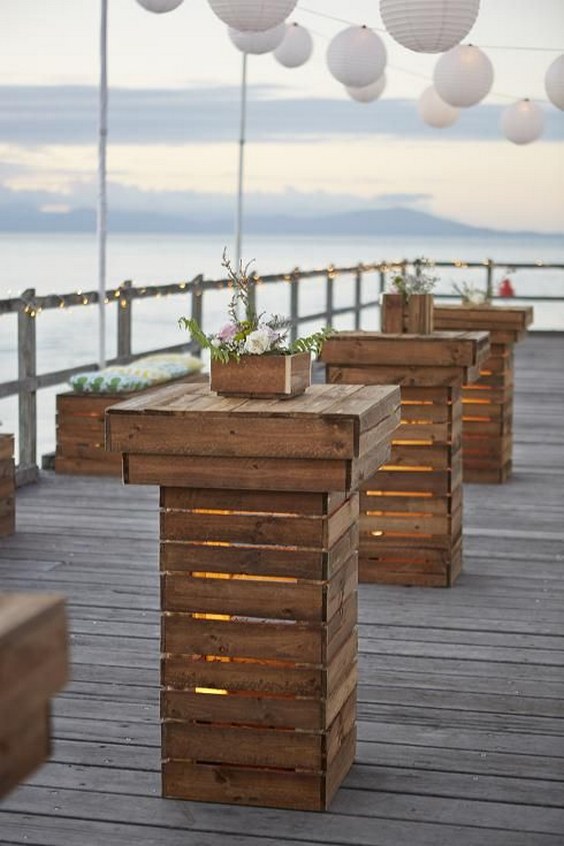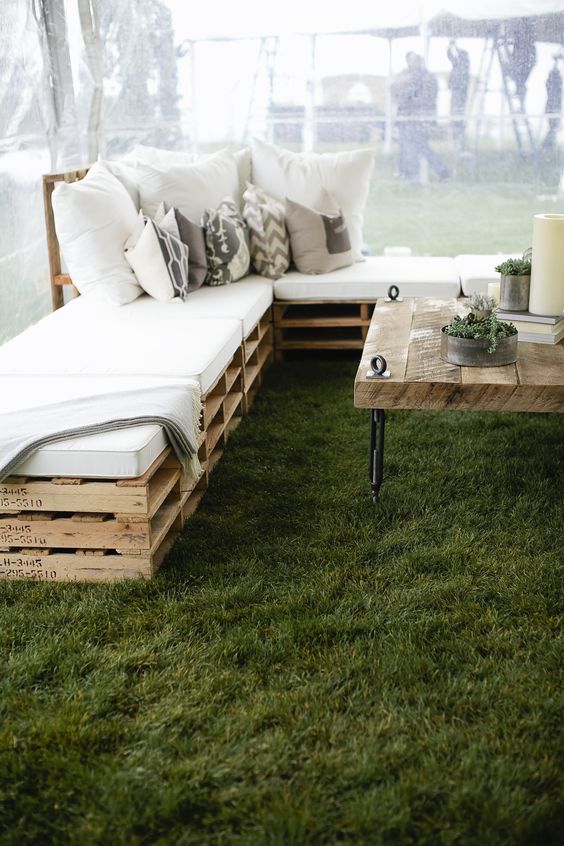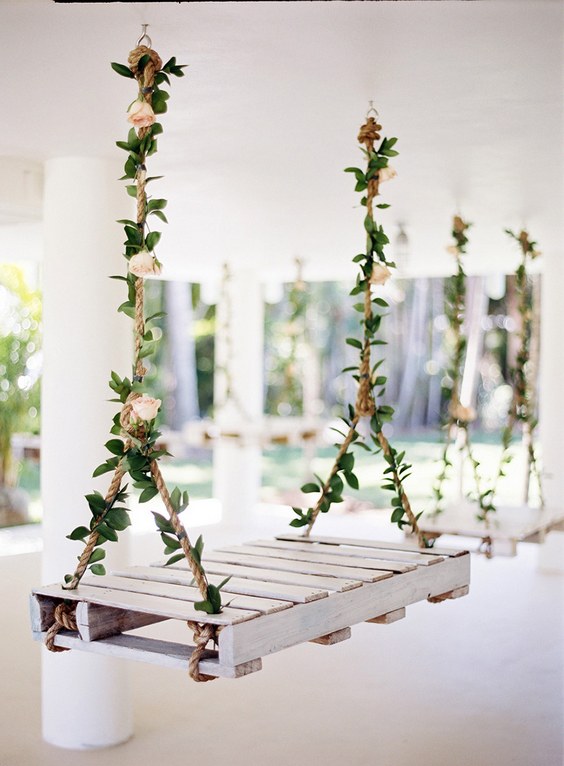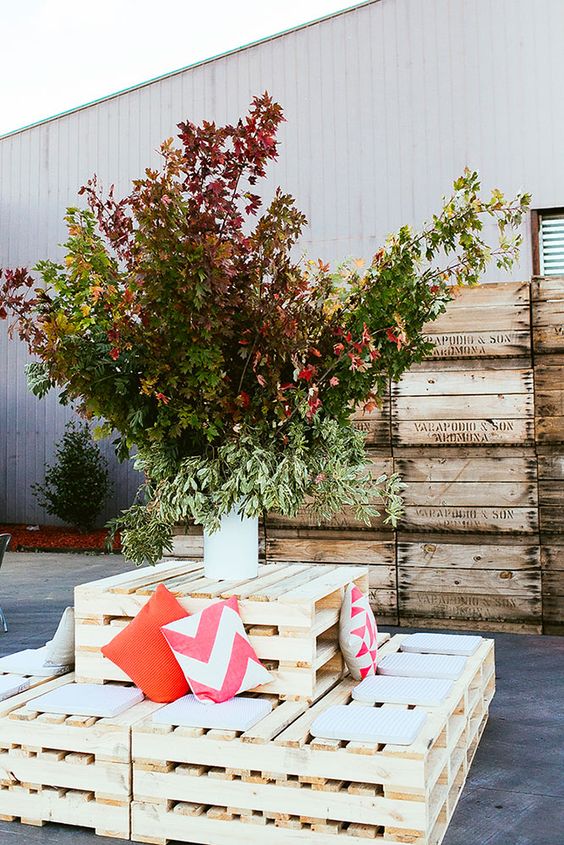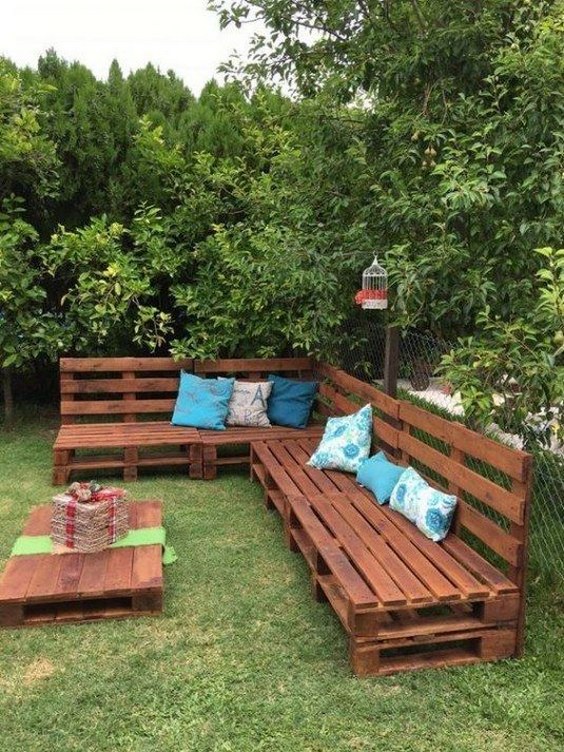 Wood Pallet Wedding Decor
While rustic wood pallet wedding decor can be expensive, it doesn't have to be. Here are some simple DIY ideas for the wedding that are full of character and price breaks. For example, instead of spending over $50 for paper lanterns and greenery, you can easily make your own using a few pinecones, branches, and sheets of scrap paper. You'll also save a bit when you DIY, so you can splurge on the wood pallet decor.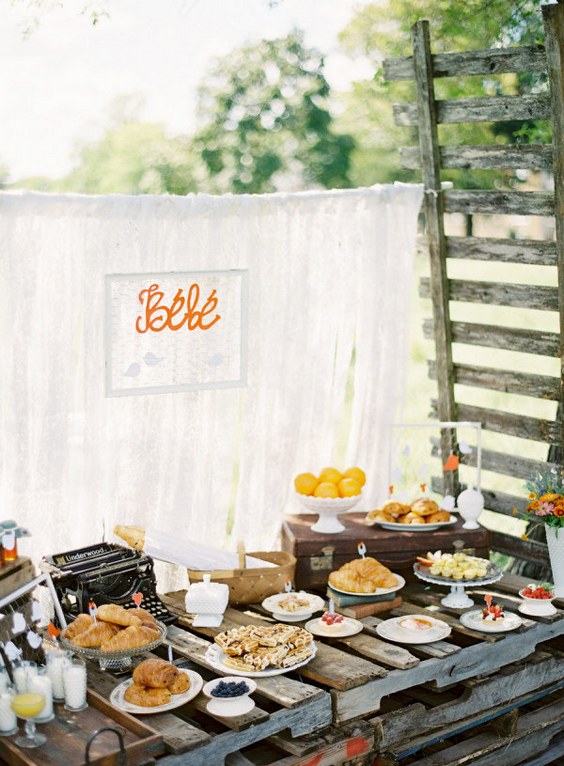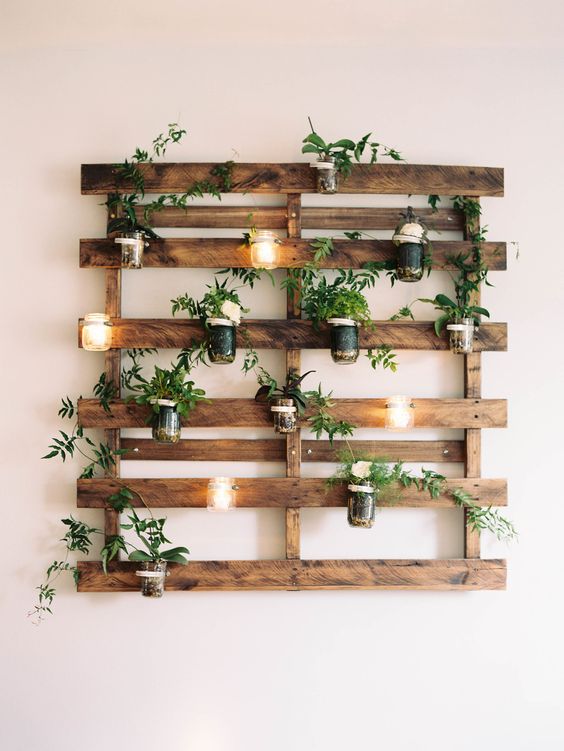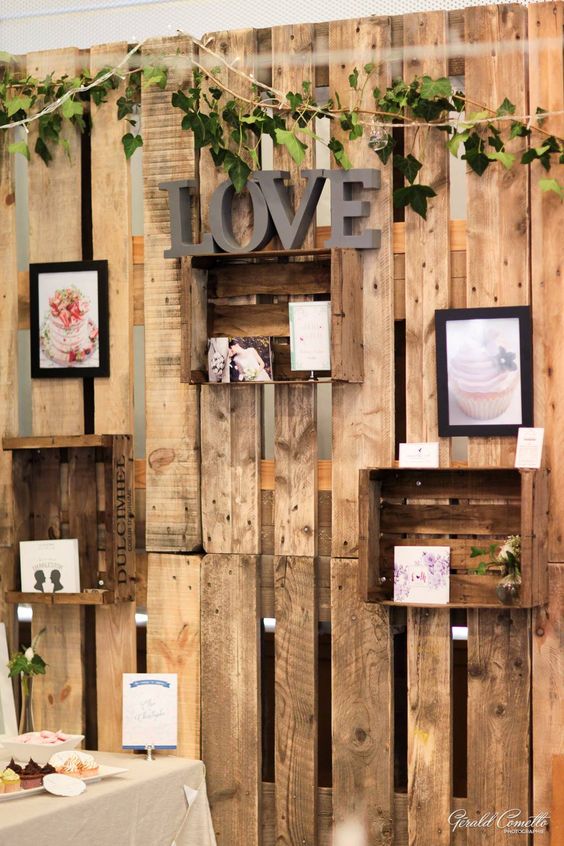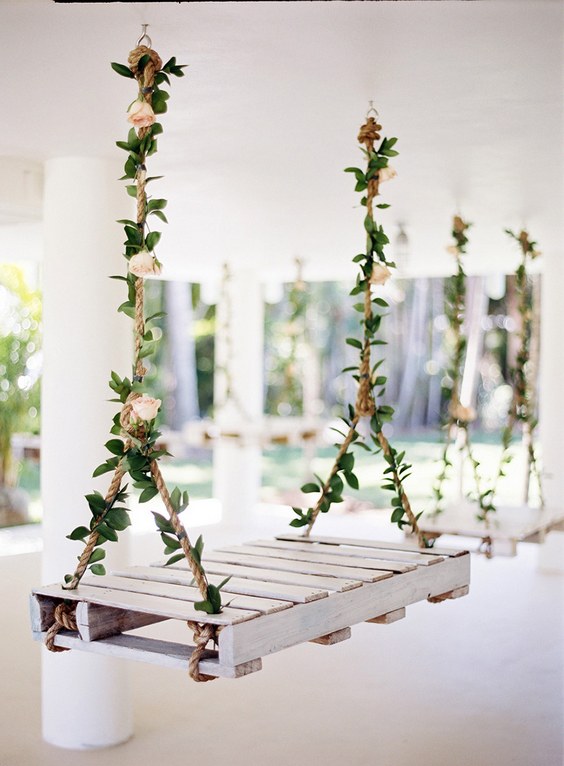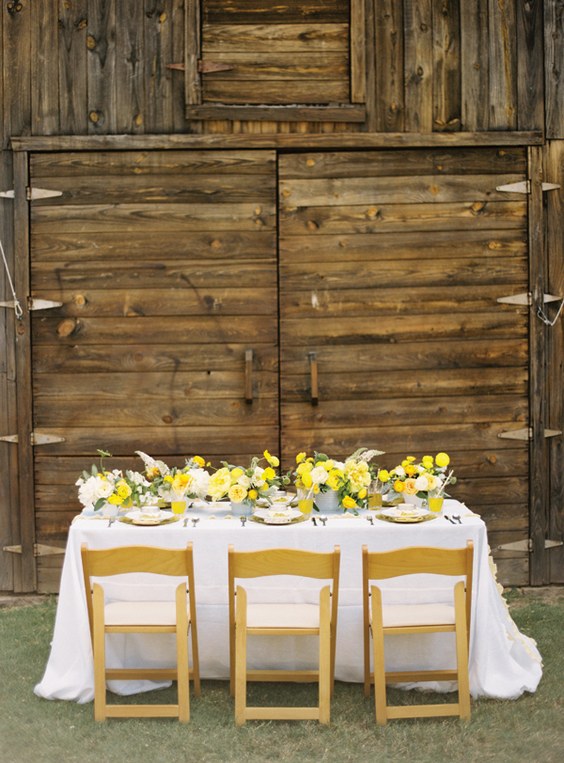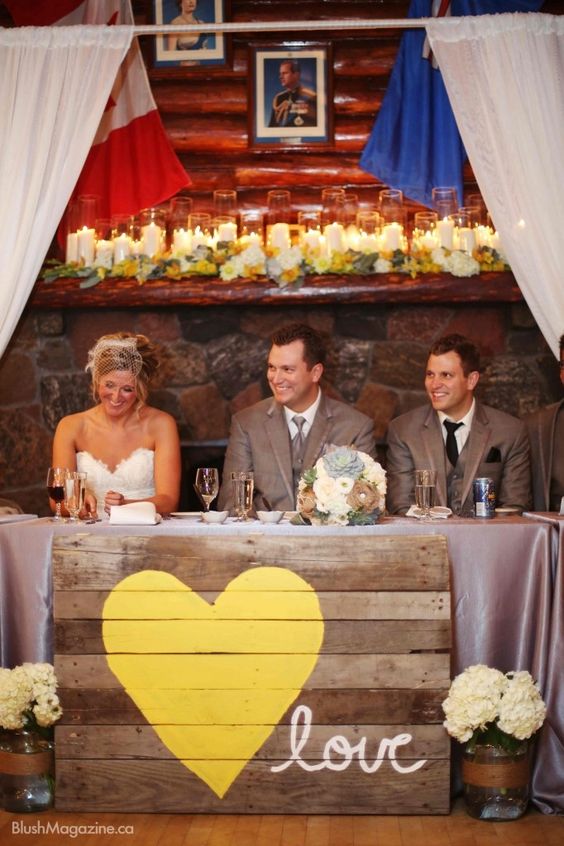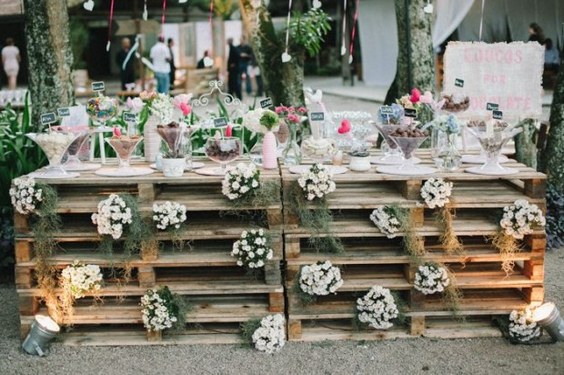 The Rustic Wood Pallet Wedding Ideas have given you a great start to create your perfect wedding. They have a natural, earthy feel that will fit in with any color scheme or style. Plus, they're easy to find and inexpensive to purchase. Whether you are looking for a unique and rustic wedding theme or just want some inspiration, this article has got you covered. We hope that after reading through these 50 Fab Rustic Wood Pallet Wedding Ideas you feel ready to take on the next phase of planning your wedding!
Have any questions?Let us know in the comments below and we'll be happy to help.