10+ Engagement Ring Ideas 2023 [Styles & Tips]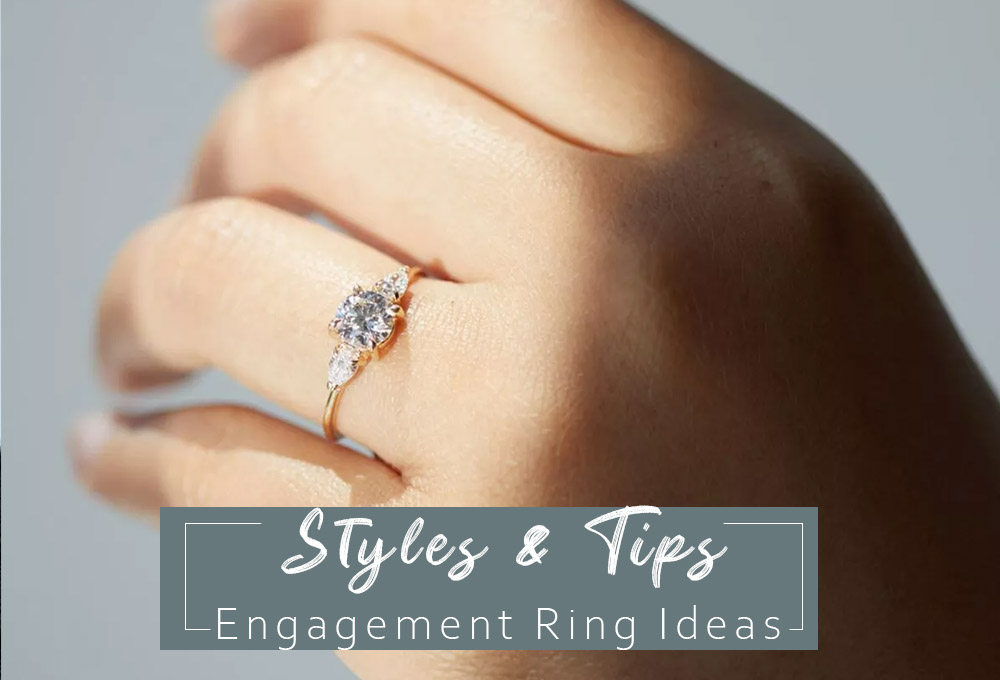 If you're in the market for an engagement ring, we hope this list of 10+ ideas will help you get started. From classic diamonds to unique designs, there's something here for everyone. And if you need more ideas after all of this, be sure to check out our blog post on how engagement rings are made.
Brides Often Ask
There are five popular designs for engagement rings: solitaire, pave, three stone, halo, and bezel. Couples love them for their timeless, classic, and modern styles, which are perfect for the glam and minimalist bride. However, one thing all have in common is their gemstone. These metals are defined by diamonds, rubies, pearls, emeralds, or sapphires. Since the stone is a mirror of the bride's personality, the ring is unique to her.
Diamond Wedding Rings
A diamond wedding ring is a good choice for your own wedding, but it's also a good choice for your engagement ring. A diamond wedding ring is traditionally a polished diamond mounted in a metal setting. This gives it the traditional feel that it was created for the occasion and is more reflective of the tradition of the marriage ceremony. However, a diamond for a wedding ring is not necessary.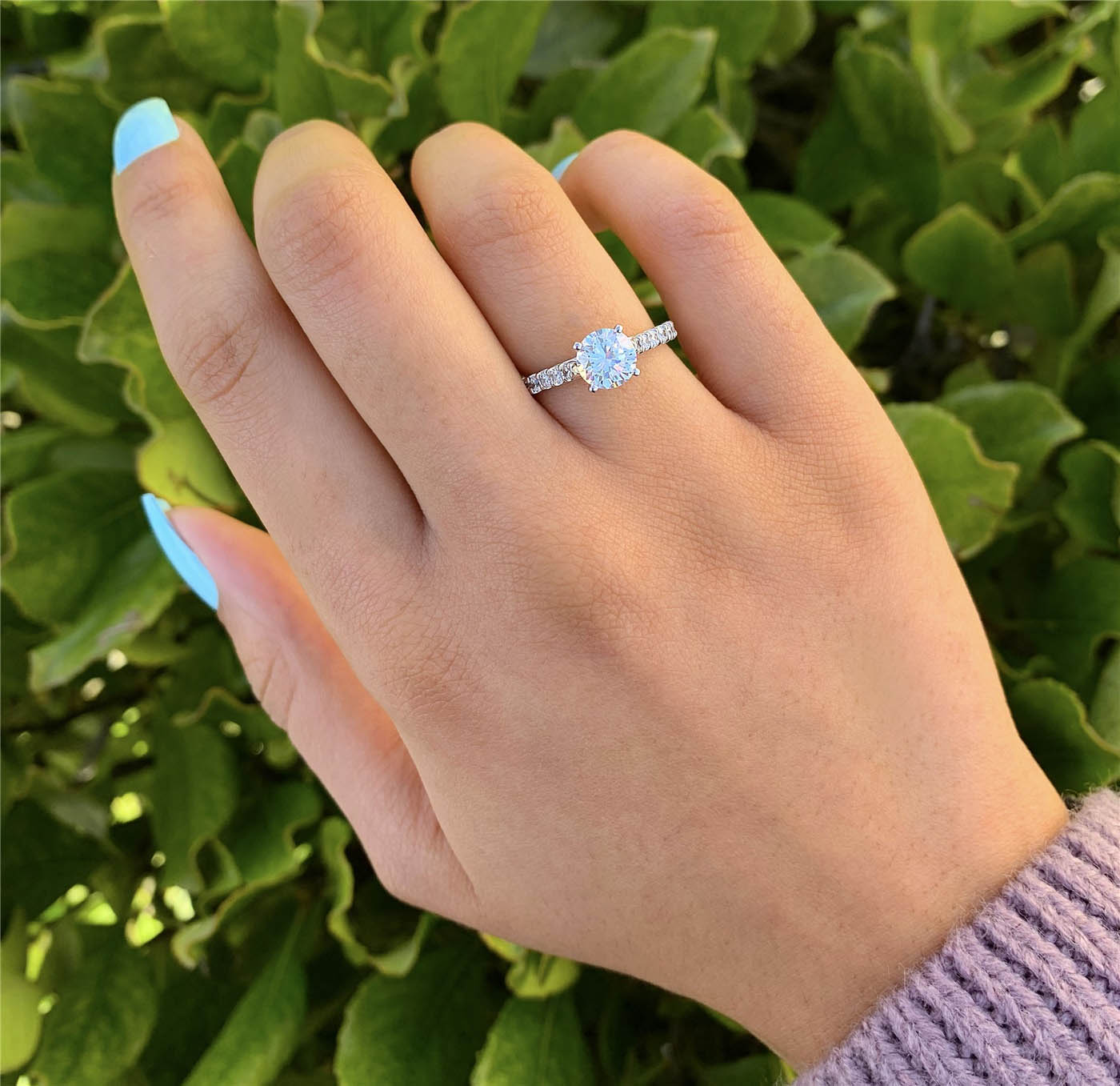 Diamond Engagement Ring Ideas
A diamond engagement ring would look great no matter what your style is, casual or formal. If you are looking for a casual alternative, you might want to consider a white sapphire and diamond ring that is on a cotton cord, or a bezel-set princess cut diamond ring with a round diamond to the side. In regards to elegance, you can opt for a platinum-set diamond ring with pave diamonds for a sophisticated look.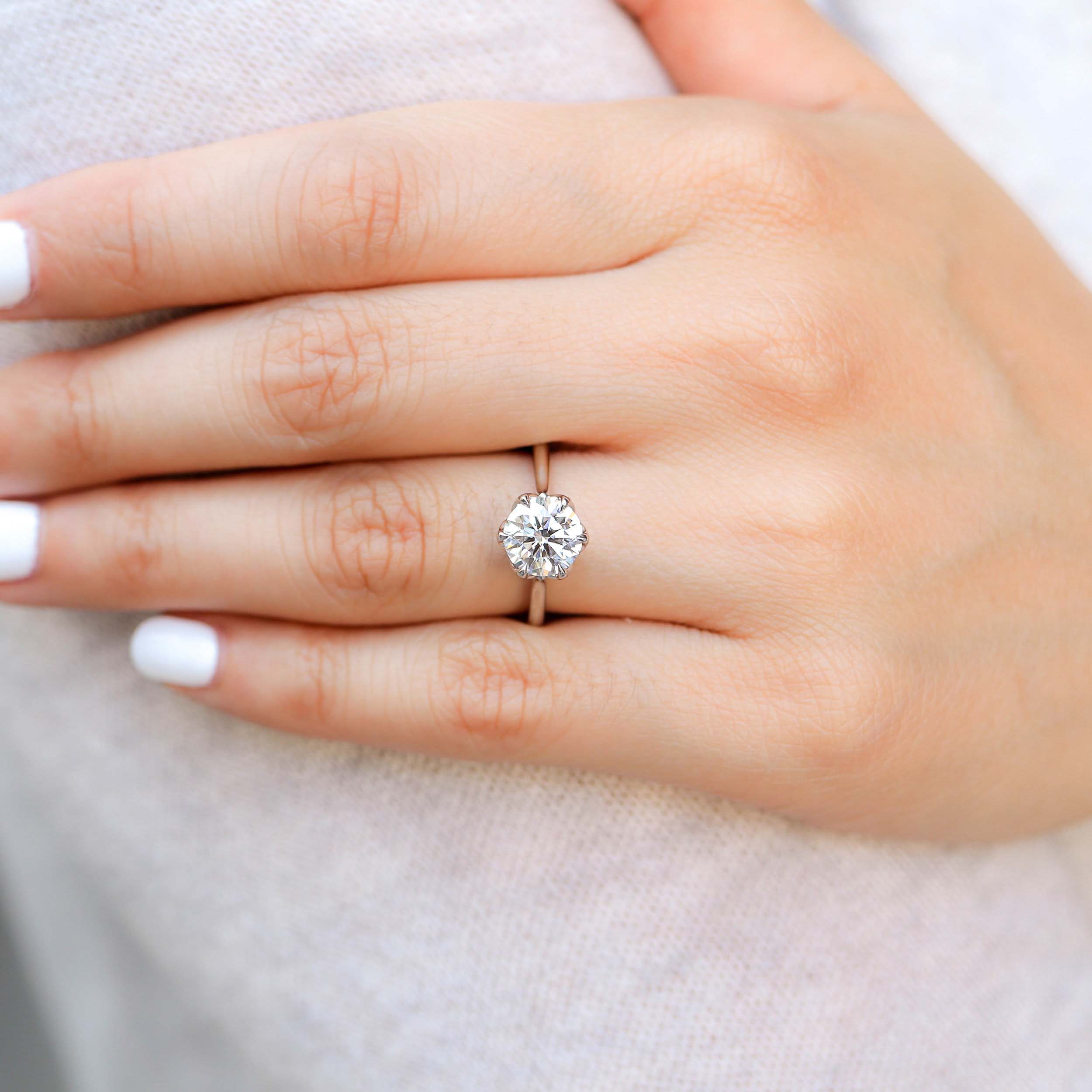 Engagement Rings With Twisted Bands
A twist or even an intricate pattern in a band is the perfect finishing touch to any engagement ring. Designers are finding unique ways to do just this, with everything from x's and o's to a swirl or a 3D geometric pattern. These ideas make for beautiful rings that will elicit some of the best reactions from your intended.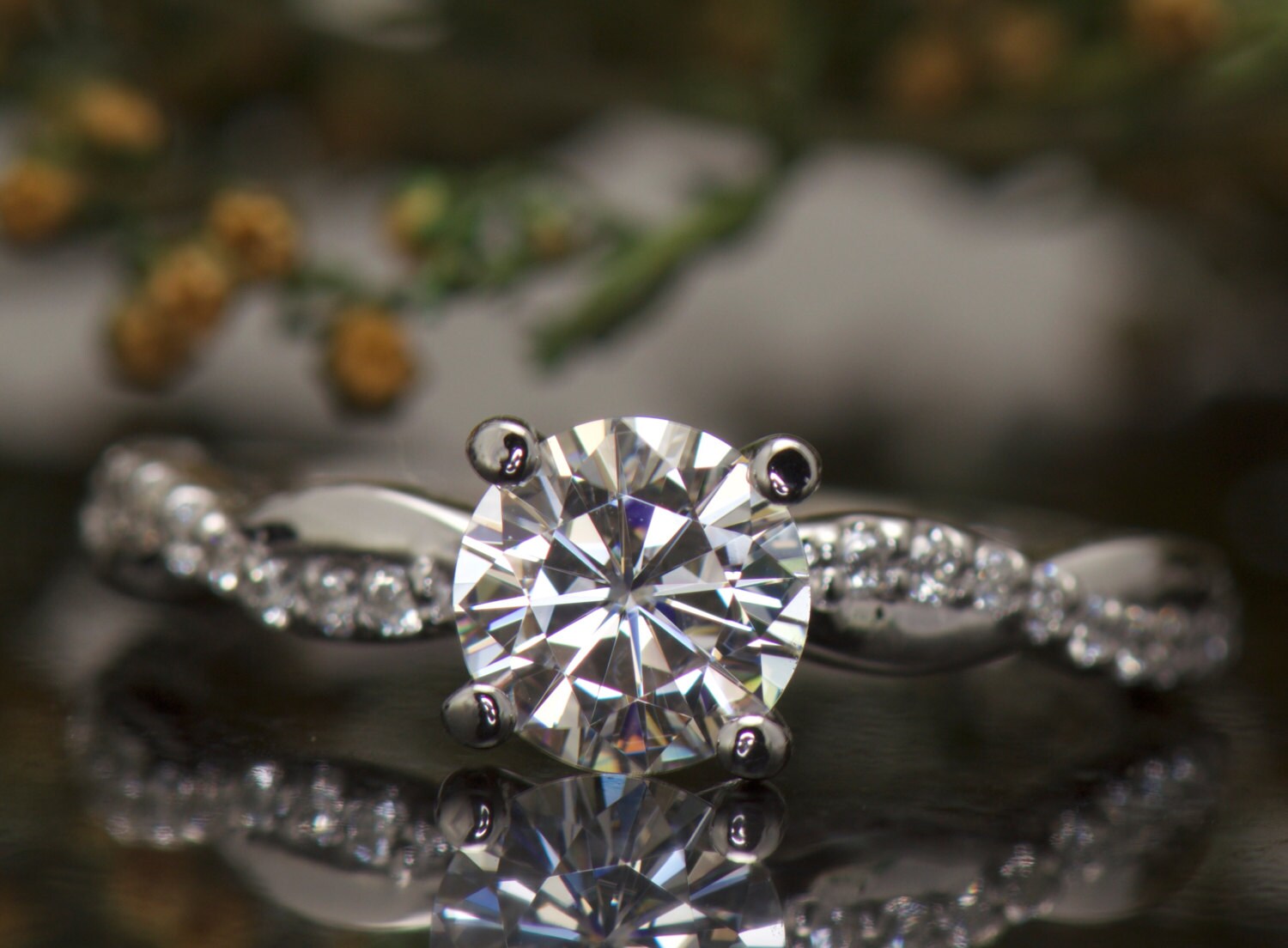 Round Cut Engagement Rings
A round cut engagement ring is an excellent option for those who wish to symbolize eternity or hope for a long lasting love. The round cut is classic and is paired well with the deep dove cut diamond engagement ring, since it doesn't overwhelm the beautiful facets that make the diamond so breathtaking. The deep factors of the round cut are perfect for the classic elegance of your diamond since the round edges create a contrast with the low profile of the diamond. The round cut also allows for a larger diamond.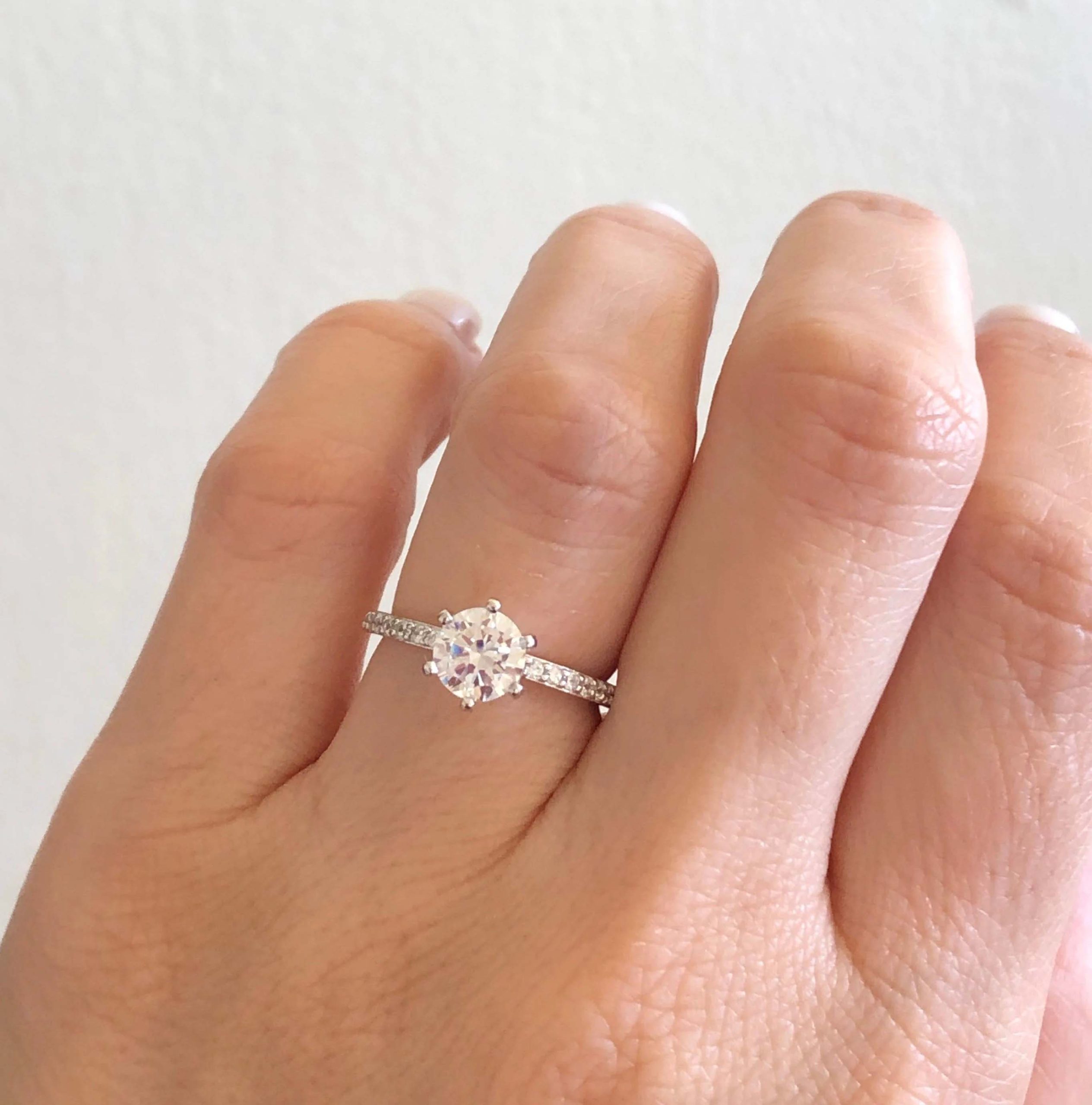 Simple Engagement Rings
If you're looking for a creative way to attract attention to your engagement ring, opting for a simple yet elegant design may be a good idea.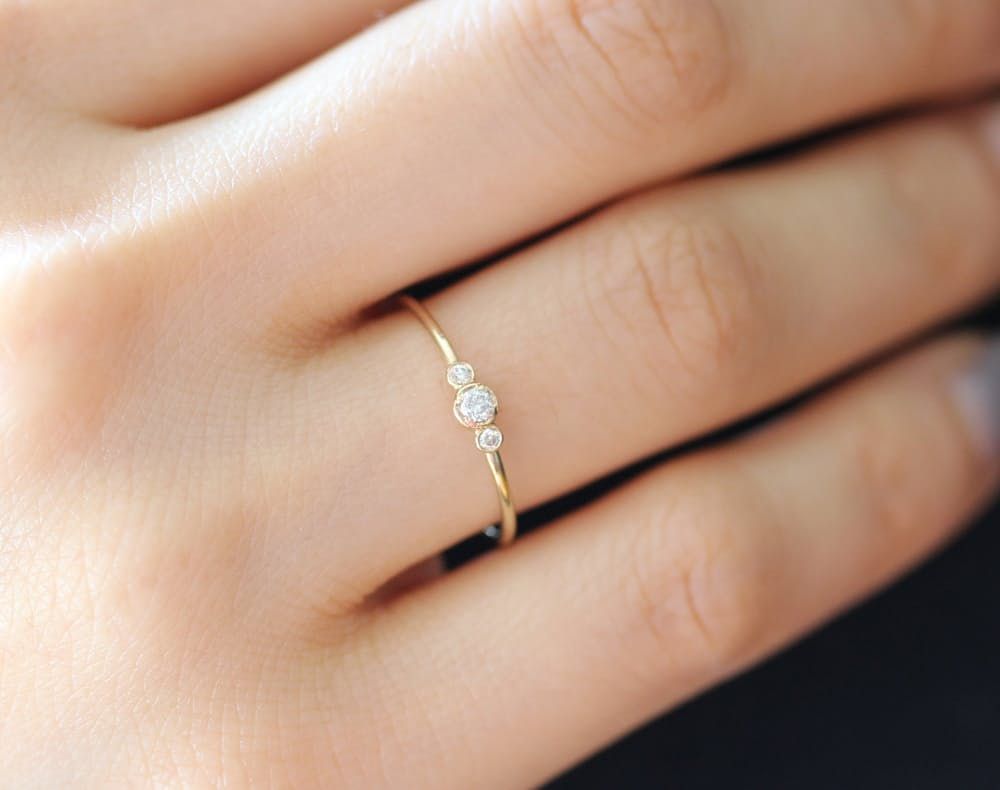 Diamond Halo Engagement Rings
This engagement ring is a classic diamond surrounded by a round or square halo of smaller diamonds, each of which is a different color. This ring is created by first adding a diamond to what would otherwise be the center of a finished ring. Next, the ring shank is cut and a tiny halo of diamonds is added to the sides of the diamond. Diamond Halo engagement rings are unique and impressive, while not being too over the top.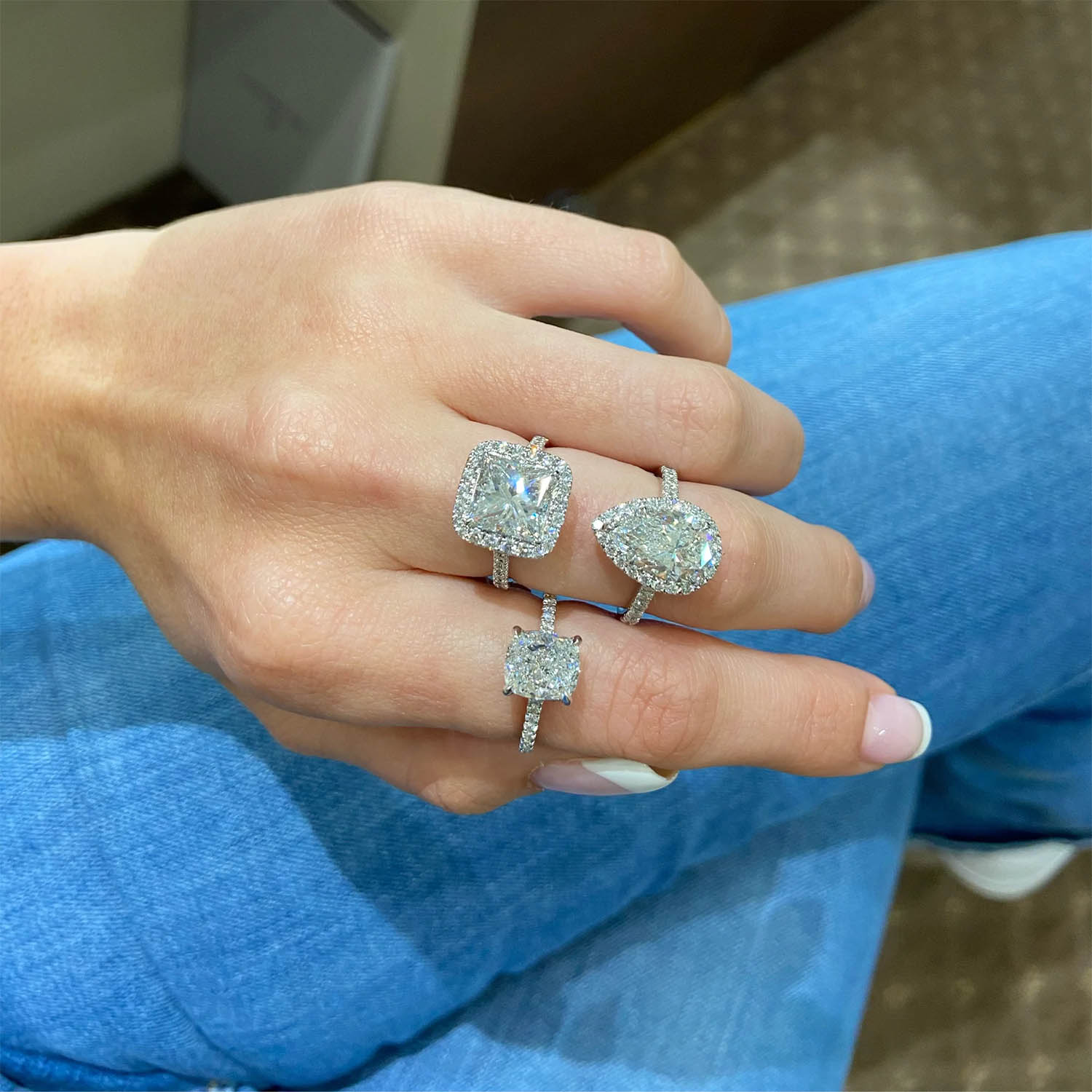 Three Stone Rings
The three-stone ring typically has a center diamond surrounded by two smaller diamonds on each side. They are a timeless tradition and a safe bet for both budget- and style-conscious shoppers. They are available in a variety of shapes and styles to suit your wedding gown and bling needs.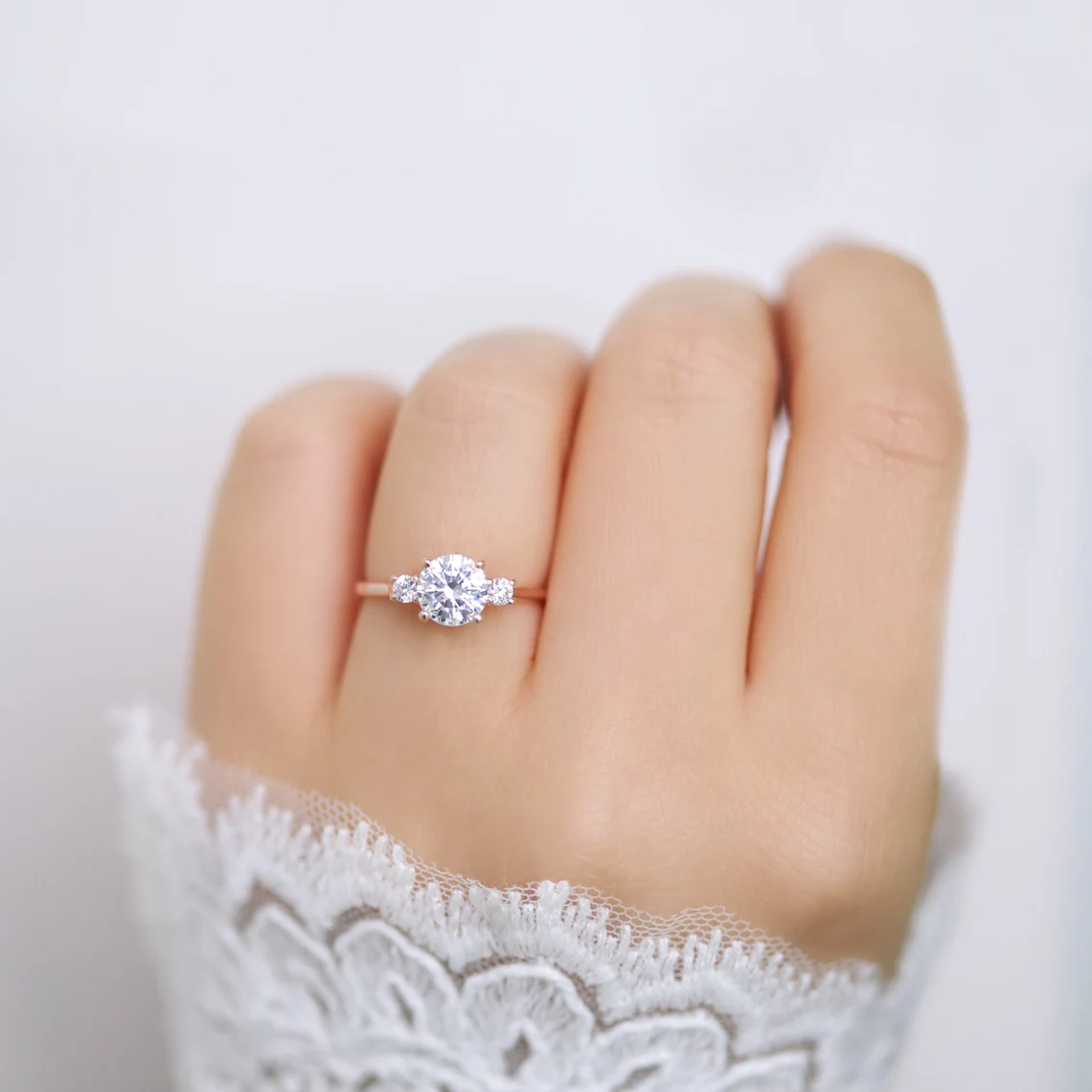 Engagement Rings With Solitaire Center Stone
The central stone is stunning by itself, but even more so with a halo of smaller diamonds around it. This fun and unique style offers a wide variety of options for your unique personality and design preferences. A ring with a solitaire center stone is ideal for a commitment to a single person or a lifetime partnership. The center stone can also be surrounded by small diamonds, giving the stone an illusion of floating. The choice is sure to be a hit.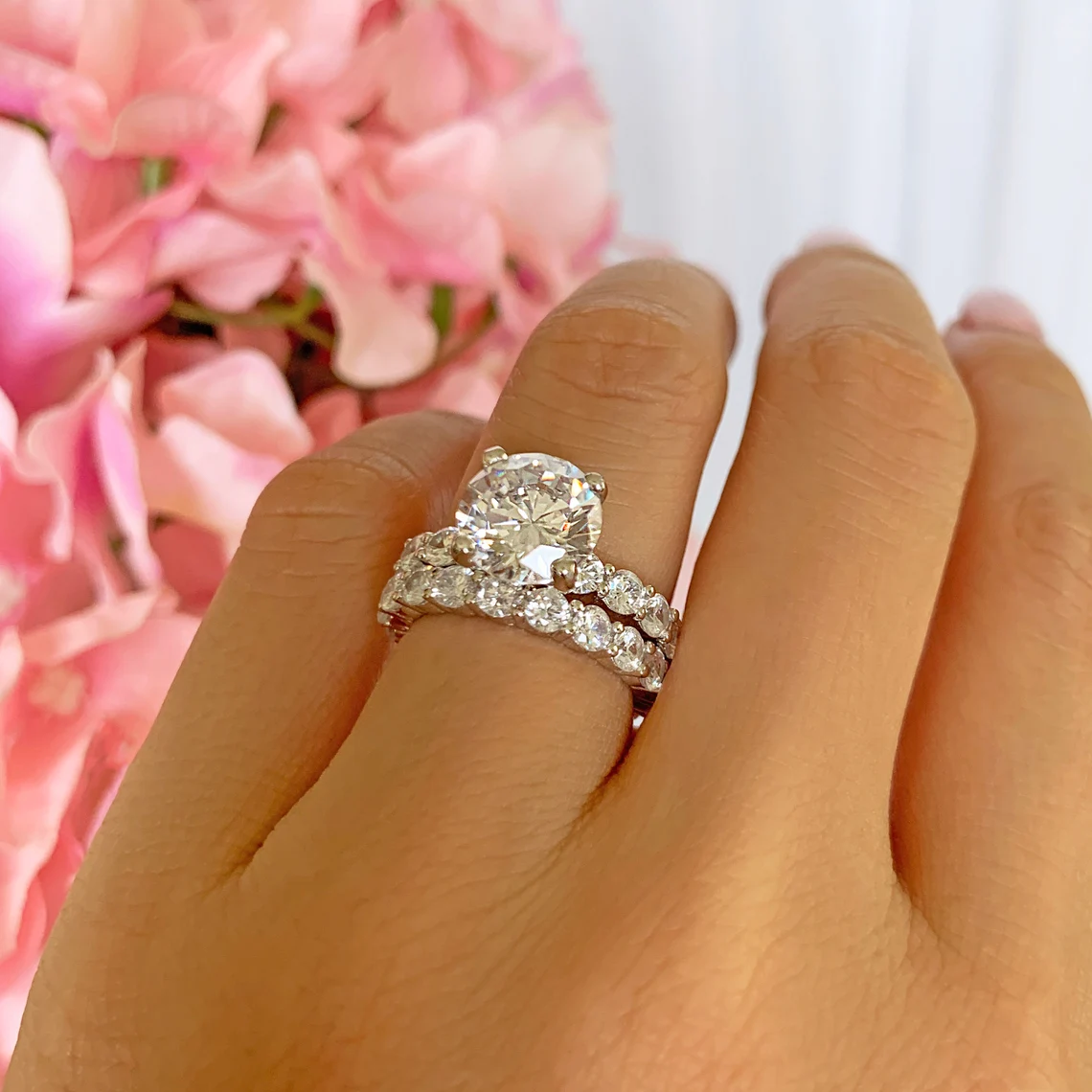 Marquise & Pear Cut Engagement Rings
Marquise cut engagement rings are predominantly small and round, with pear cut engagement rings slightly larger. Engagement rings with a marquise cut would look great with a pear shaped diamond. Marquise cut engagement rings are available in many different styles, including the style that emanates from a diamond solitaire center stone, a single center stone surrounded by a pronged ring. These rings are very elegant, with a romantic and delicate look.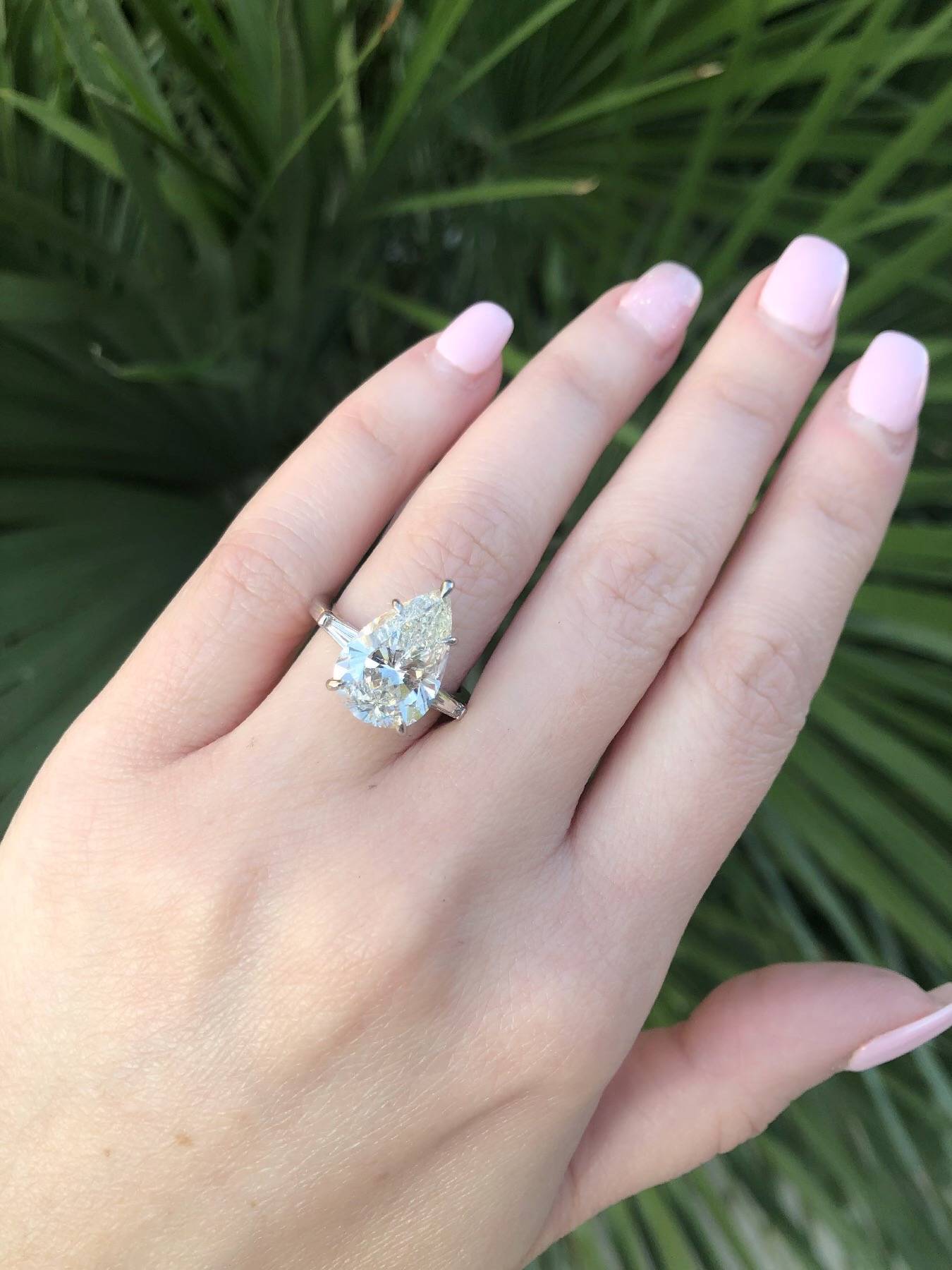 Unique Engagement Ring Ideas
Engagement rings are definitely a unique symbol of love. If you are getting engaged, consider getting a ring that is unique and not seen as a typical diamond. Here are some unique, yet traditionally stylish, engagement ring ideas. These can be alternative engagement ring ideas to the more traditional idea of "one ring to the future"!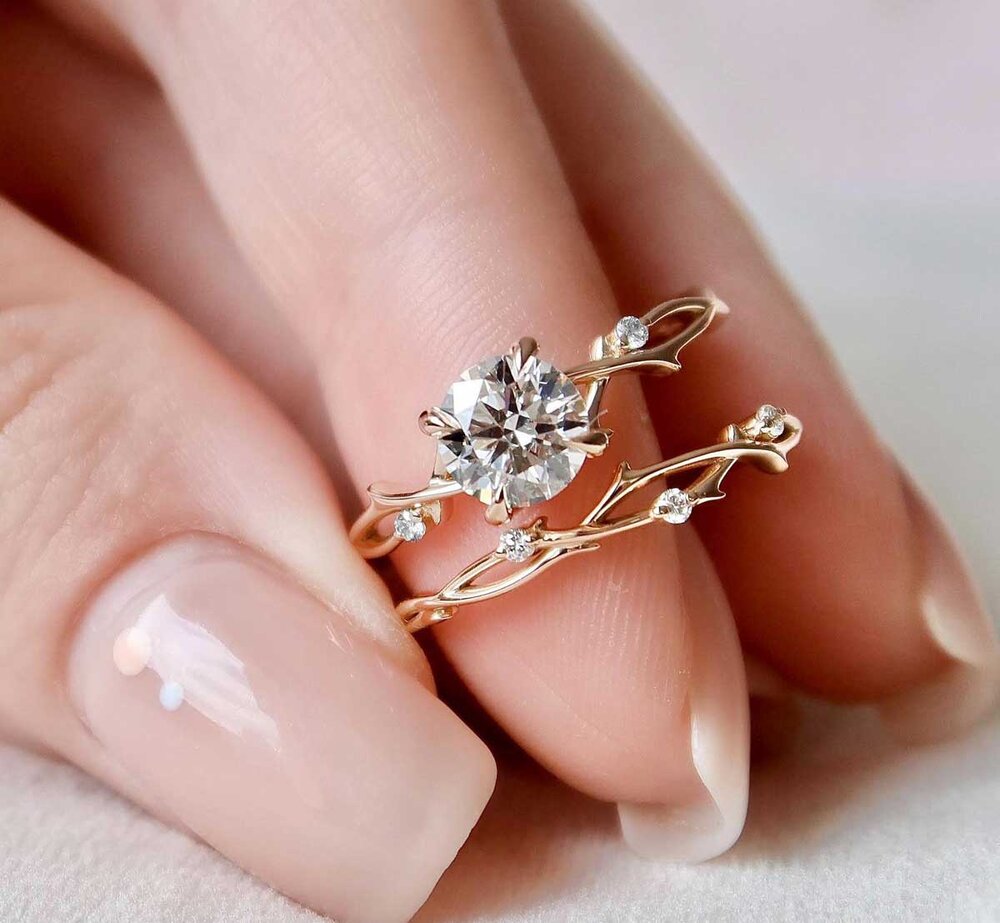 Pave Band Ring Ideas
We all know that it takes a lot of time and effort to pick out the perfect engagement ring. Show your partner how much you value their love with a ring designed with pave diamonds, gems, and precious metals as an alternative to traditional cushion shapes. Remember, the engagement ring is not only a symbol of your love, but also requires careful consideration of the double diamond engagement ring. These rings come in a variety of styles, colors, and gem colors to fit your personal needs.
A pave band rings can be made from different materials such as light, dark, or black gold and can also be shaped with diamonds, rubies, or sapphires. When you are looking for a pave band to purchase, make sure you find one with a band wide enough to accommodate your desired stone and one in which the ring size will fit properly.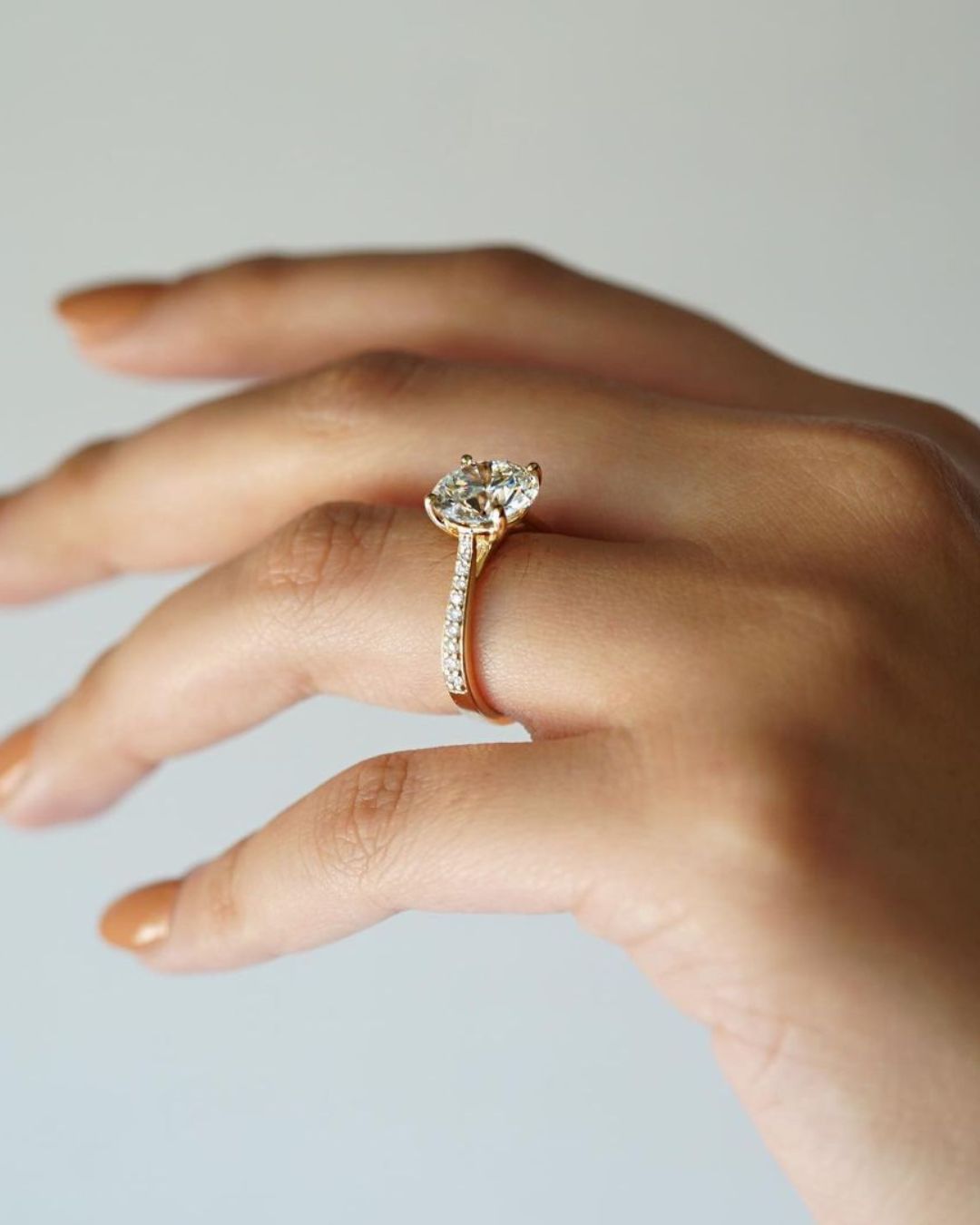 Colored Rings
Whether your partner and you are taking things slow in the relationship or have been engaged for a while and her wedding is approaching, these rings in various colors would be perfect for an engagement ring. They could be customized to have the wearer's name or initial on a diamond. They could also come in a variety of shapes and sizes depending on what you and your partner want.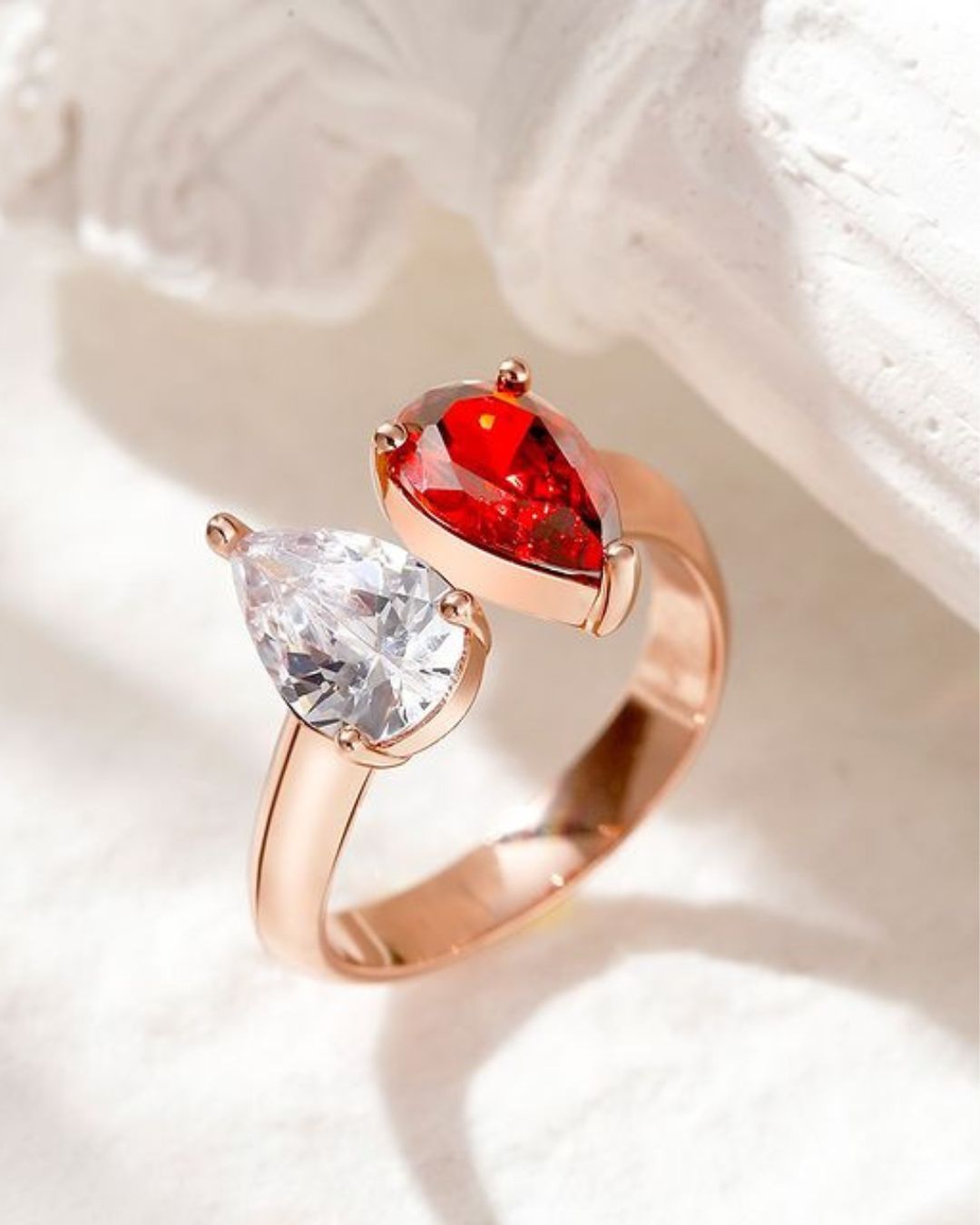 If you're looking for engagement ring ideas, we've got you covered. From classic to modern, we've got a ring that will suit your style and budget. So, whether you're looking for a diamond engagement ring or something a little more budget – friendly, we've got you covered.