30 Beach Wedding Attire for Men 2023 [Tips]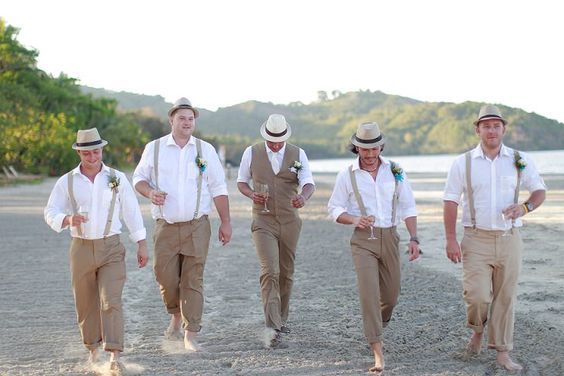 What can a groom wear for a beach wedding to look stylish? You can take nautical theme and use dark blue with red and white; if the weather is hot, a jacket isn't necessary, just a light shirt. Add sea-inspired accessories like starfish or shell boutonnieres, some nautical ribbons or bright tropical flowers, and your stylish look is ready! Have a look at some examples below and get inspired!
FAQs
What guys should wear to a beach wedding?
The most common beach wedding outfits for men include a guayabera shirt, button-down shirt, slacks or chinos and a suit jacket or blazer if it's a formal ceremony. Flowy maxi and midi dresses are common beach wedding outfits for women, but jumpsuits and dressy separates are also appropriate choices.
If you don't think a suit or a white shirt and slacks are trendy enough, you can also personalize your outfit with custom accessories. Such as custom embroidered patches with a traditional touch. They can be designed by you in any pattern and color you want, and the theme can match your match. Not only make your clothing more unique, but also reflect your well-preparedness and personality on special occasions.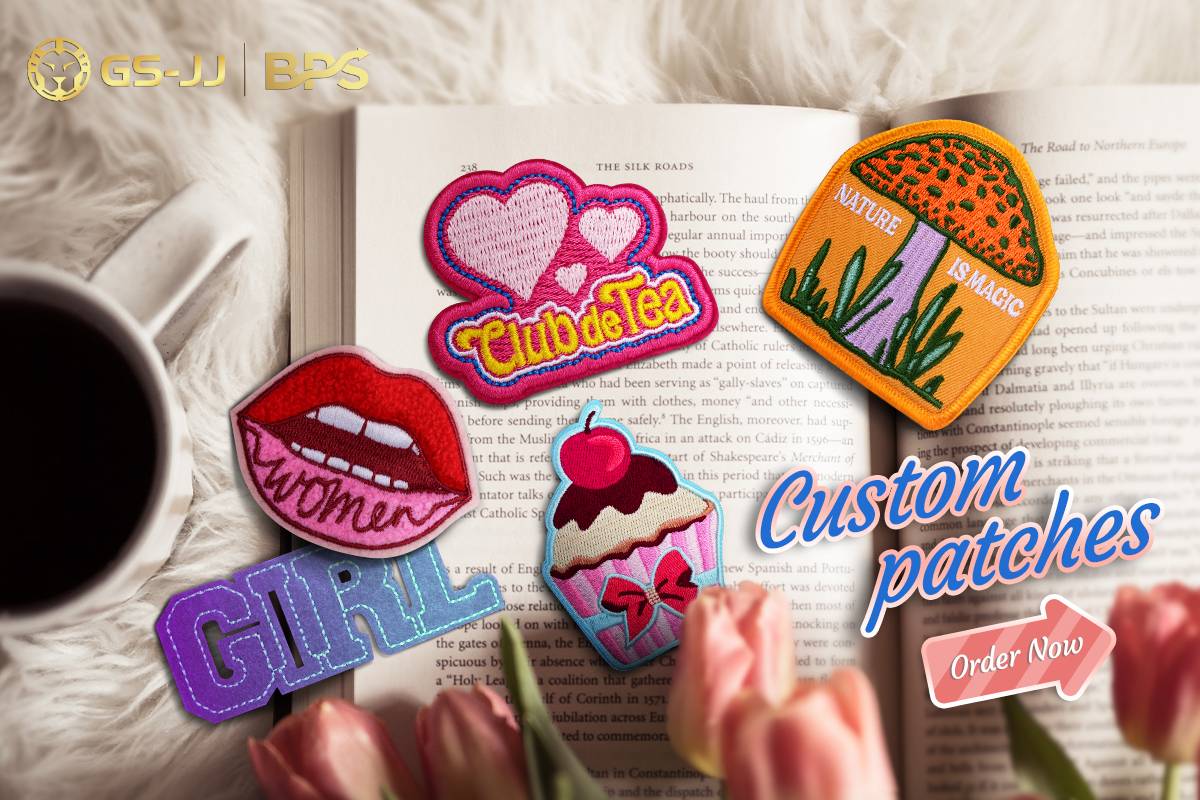 Do men wear shoes to a beach wedding?
In terms of shoes, the shoes that work for beach formal also work for beach casual. Basically, the only thing you have to pay attention to is to not go overboard and come to the wedding wearing clothing that is too casual.
What color should the groom wear for beach wedding?
A casual groom attire for a beach wedding is a button-up shirt in floral or summer color, whichever complements the bride or the wedding theme itself. Also, consider white slacks or shorts, depending on the season's warmth.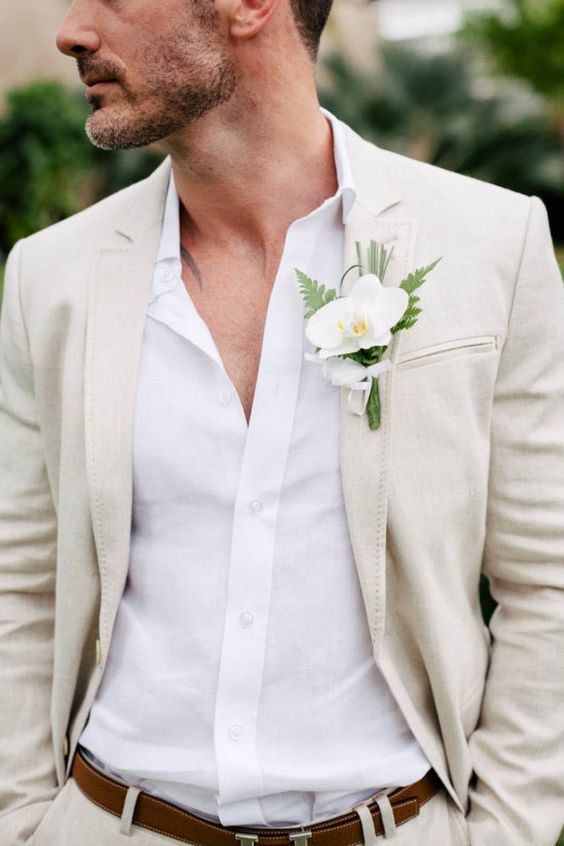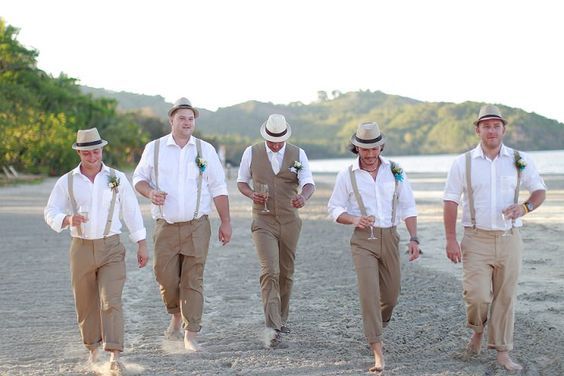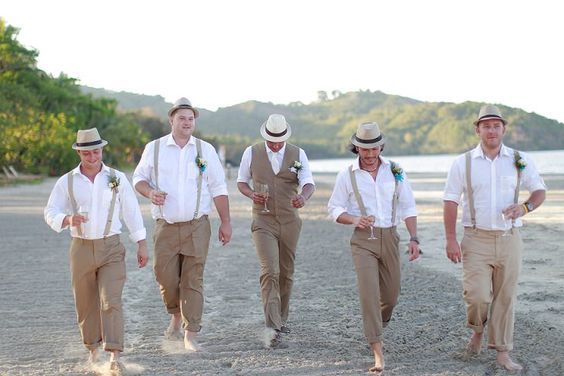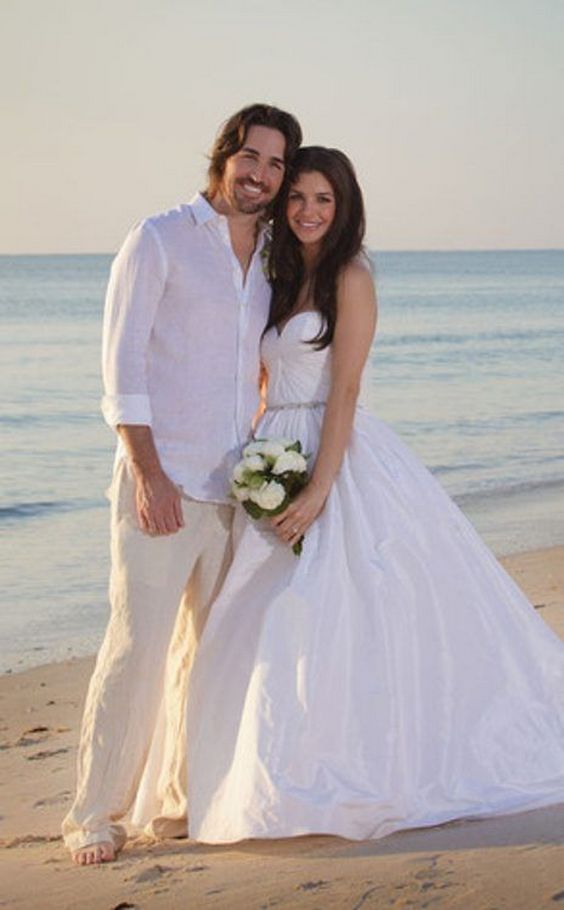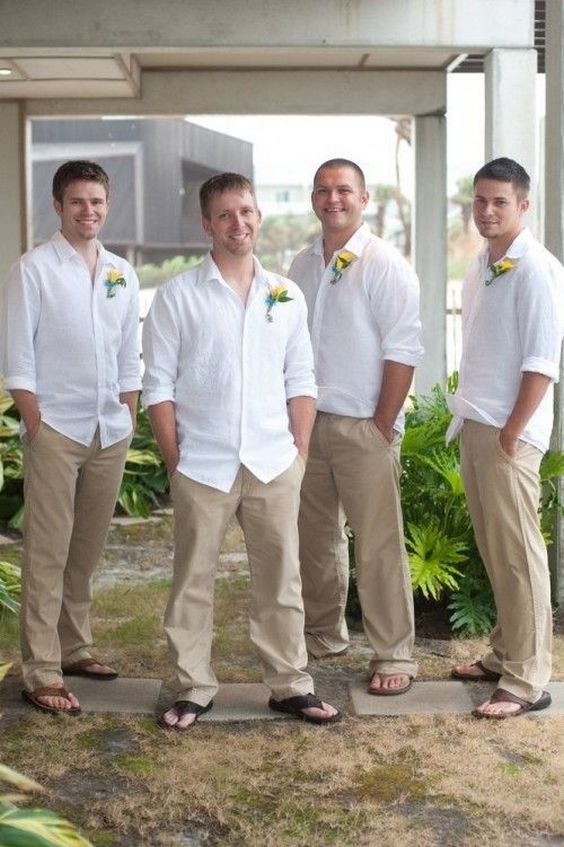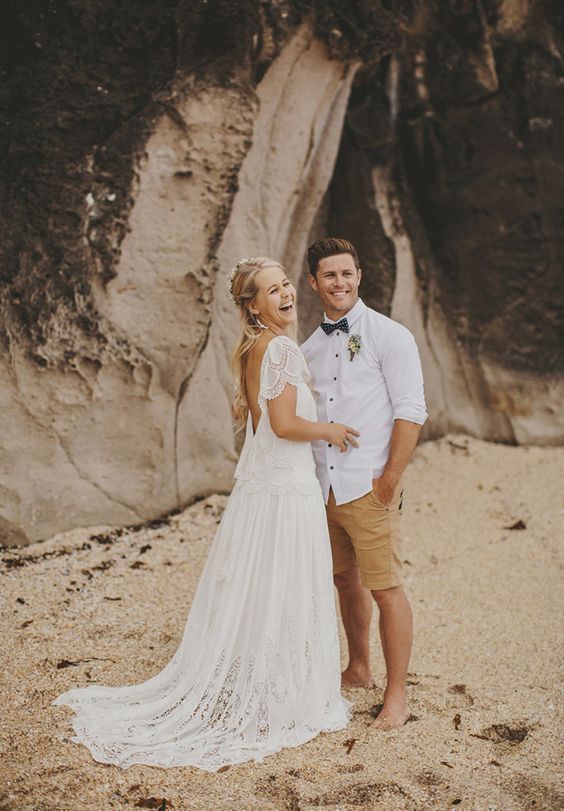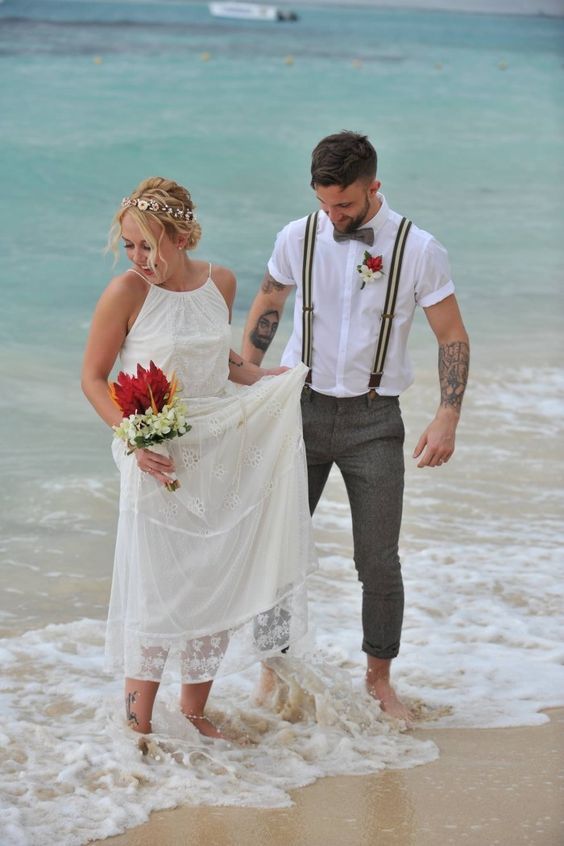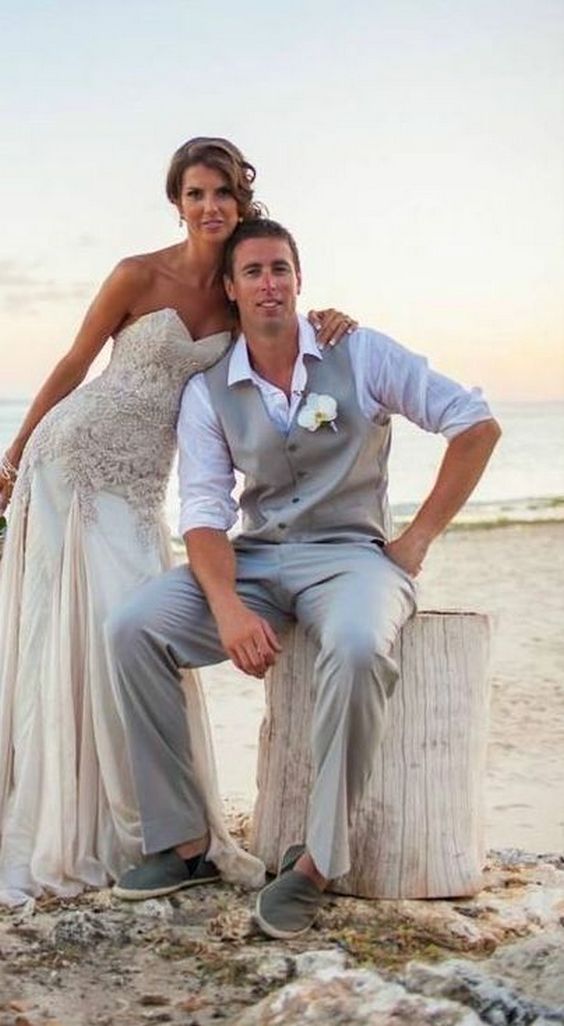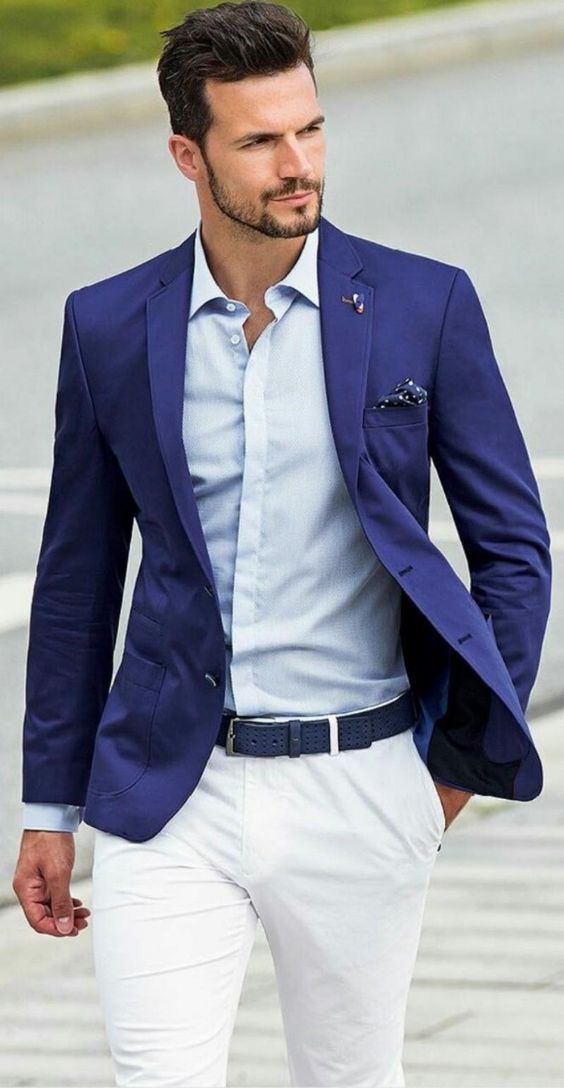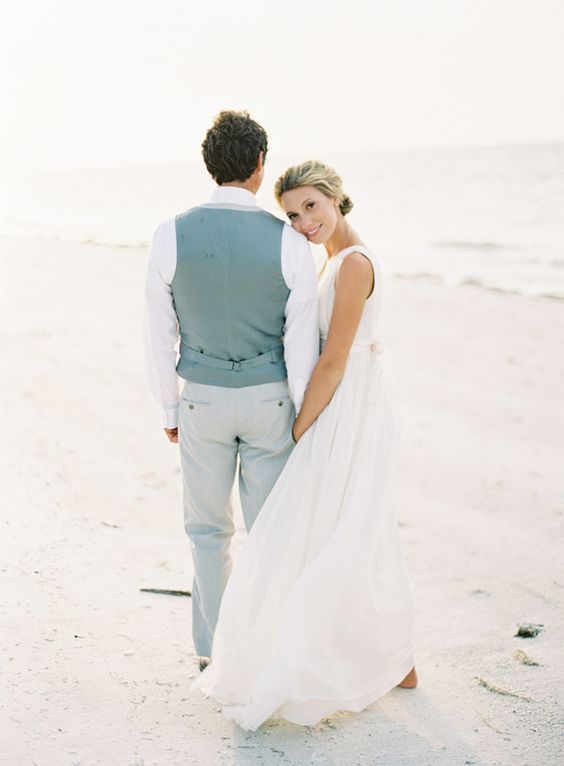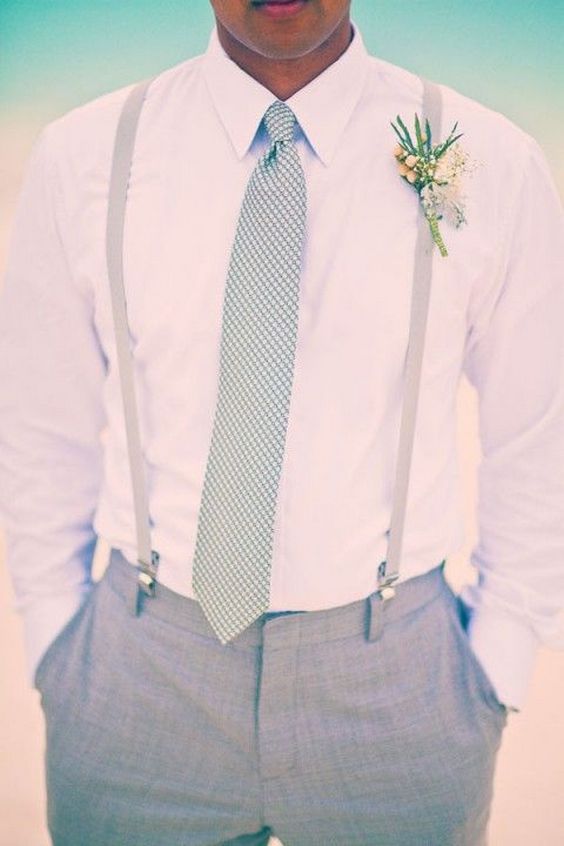 When you're looking for beach wedding attire for men, there are a few things to keep in mind. First and foremost, make sure that your outfit is comfortable and can be worn for several hours at a time. Second, choose an outfit that looks good on you but also fits in with the style preferences of other guests at the wedding. Finally, be sure to take care of your skin before heading out in the sun – sunburns can happen even when you're wearing sunscreen!