Best 25 Wedding Welcome Sign Ideas for 2023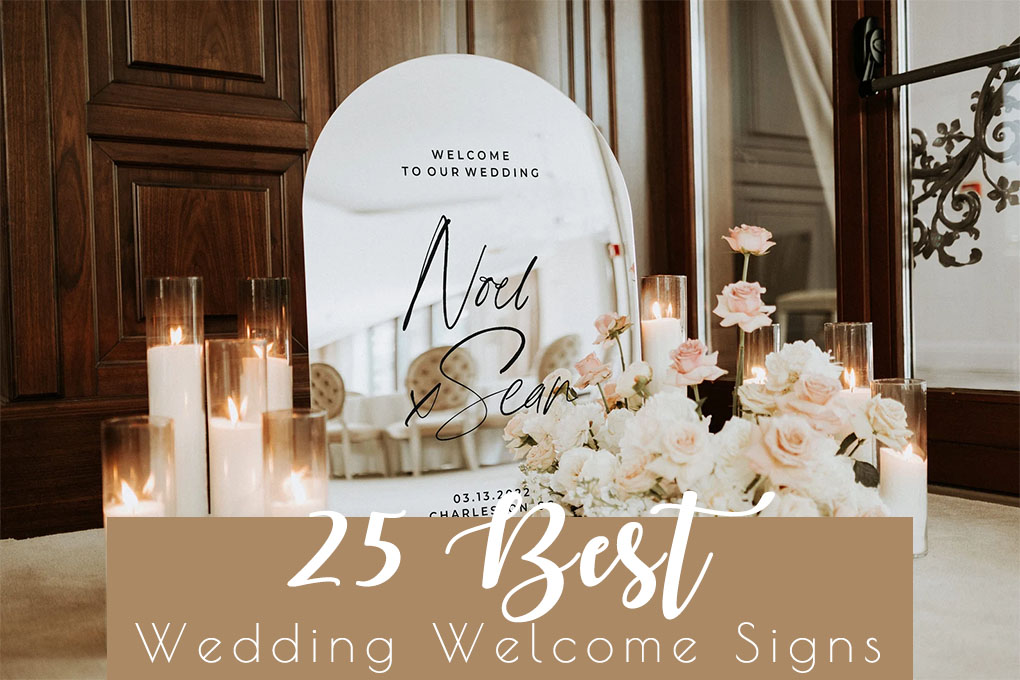 Welcome to the most important day of your life! It's a day you've been dreaming about since you were a little girl and now that it's finally here, you want to do everything in your power to make this day even more memorable. That's why we've put together this list of wedding welcome sign ideas for you.
You may be thinking that this is something that's only necessary if you're having an outdoor wedding or if you're having your ceremony near where guests park their cars. But the truth is that guests have already been waiting for months (or years) for this moment and they'll likely be arriving at different times on different days depending on how many people are coming from out of town or how far away they live from where your wedding is being held. The last thing you want is for someone to get lost or not know where to go because there was no clear sign indicating where exactly they should be going!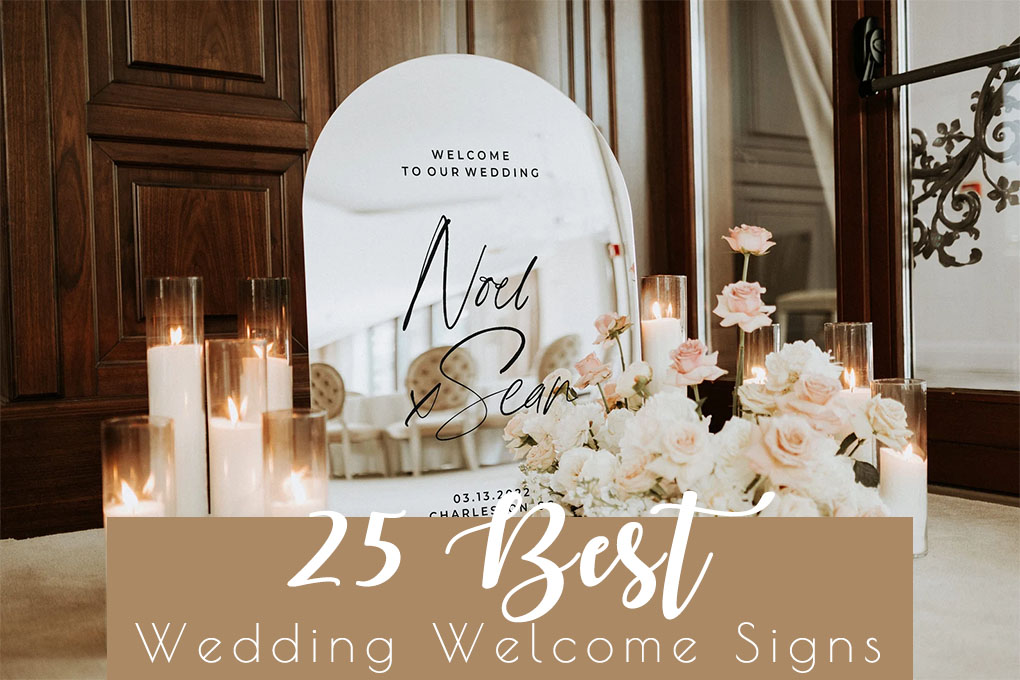 Welcome Wedding Sign Ideas
To make sure everyone knows their way around, check out these fun ideas for welcome signs:
Diy Wedding Welcome Sign Template or Decal
We've rounded up some of our favorite DIY wedding welcome signs, whether you're looking for a traditional sign or something more modern.
1. Modern We're So Glad You're Here Sign
This modern sign is perfect for those who prefer a more modern look. The black and white color scheme makes it easy to match any decor.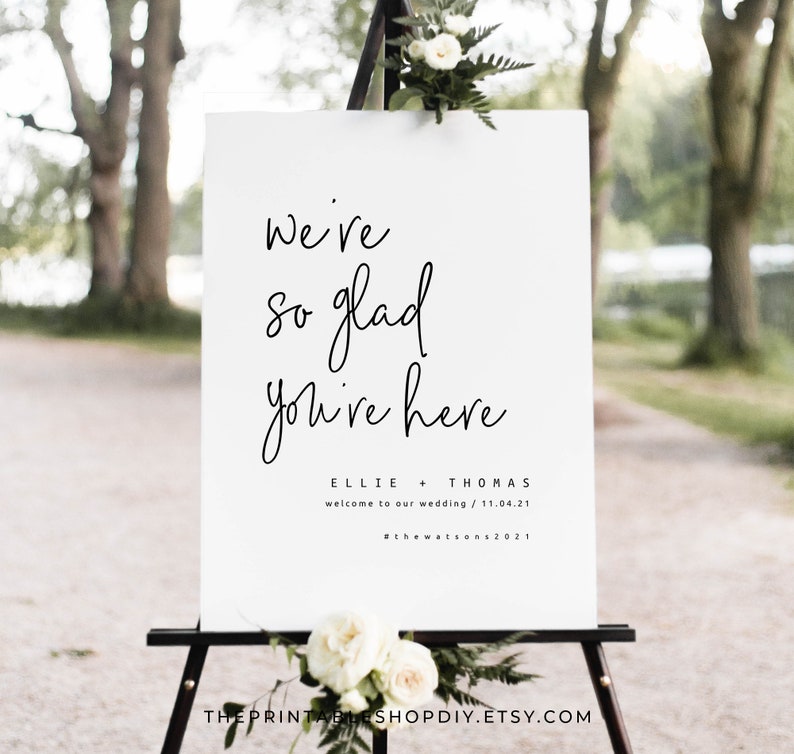 2. Wood Slice Rustic Wedding Welcome Sign Template
3. Spring Colorful Boho Floral Wedding Welcome Sign
If bright colors are more your style, there's no better place than Etsy! This colorful welcome sign features bright colors and fun fonts that will really pop against any background color — whether it's green grass or blue sky!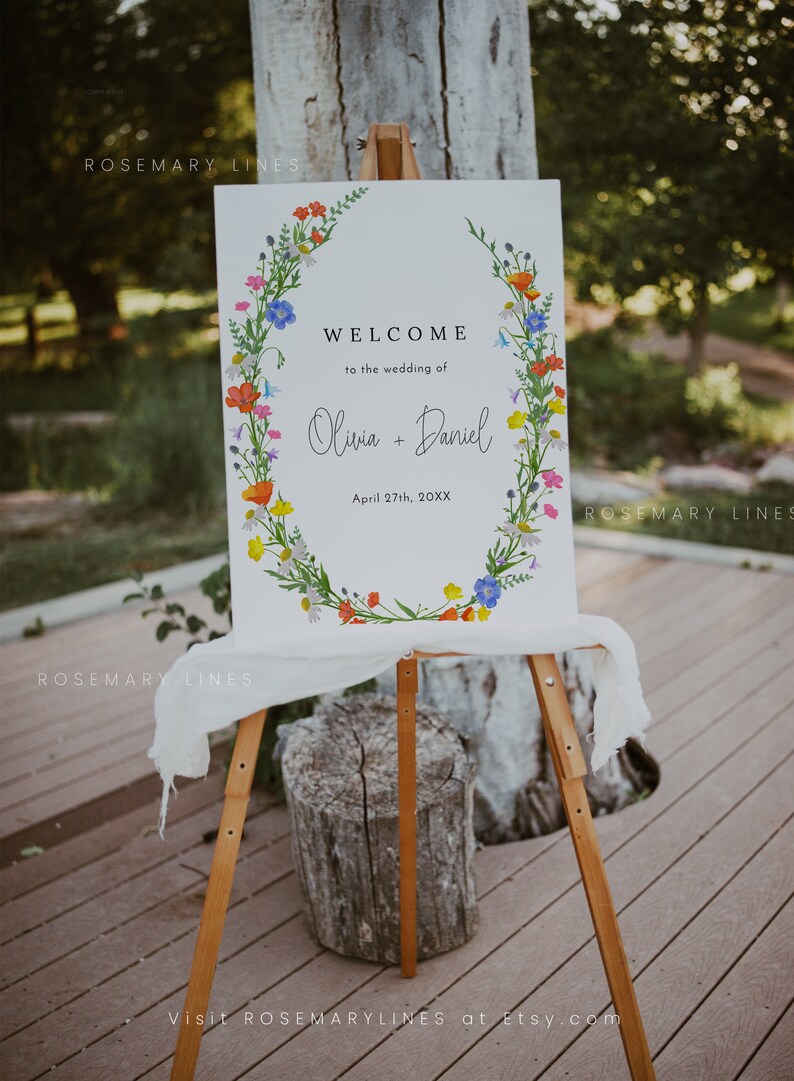 4. Greenery Eucalyptus Wedding Welcome Sign Template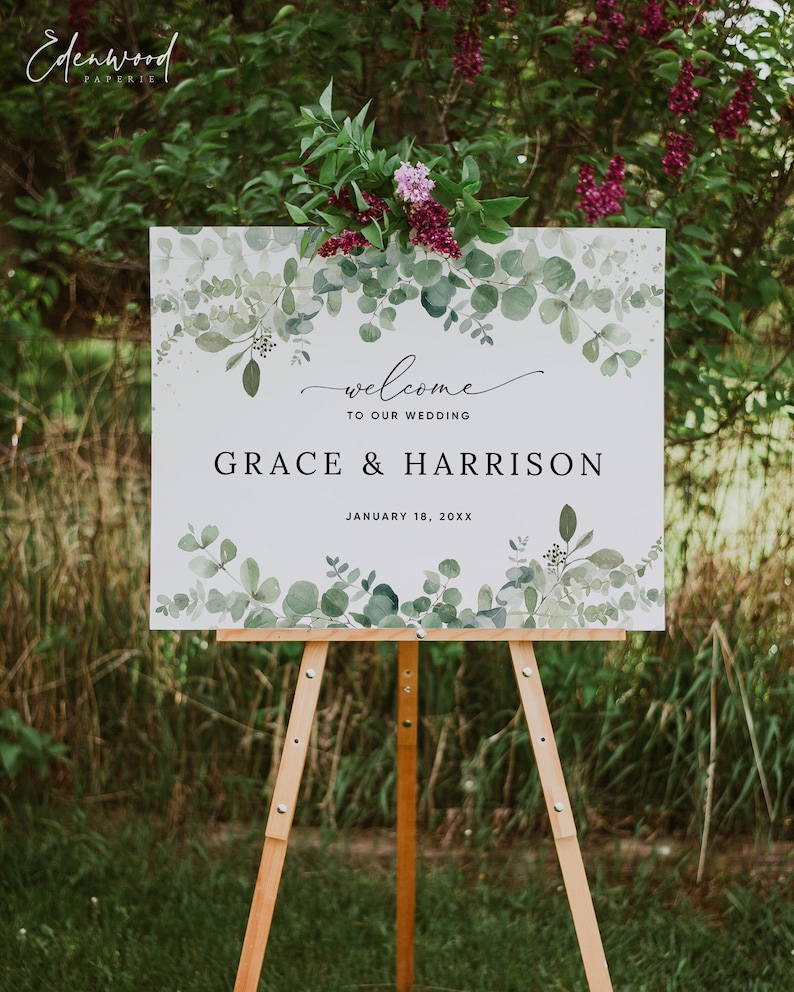 5. Terracotta Fall Wedding Welcome Sign Template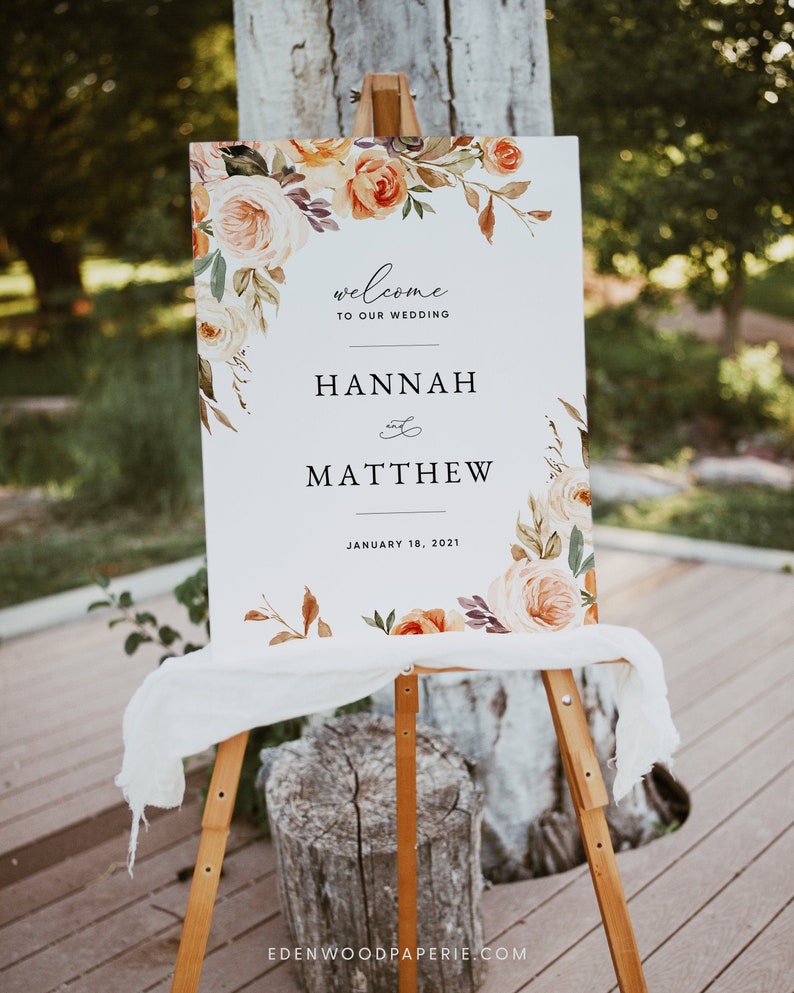 6. Mountain Lake Printable Wedding Sign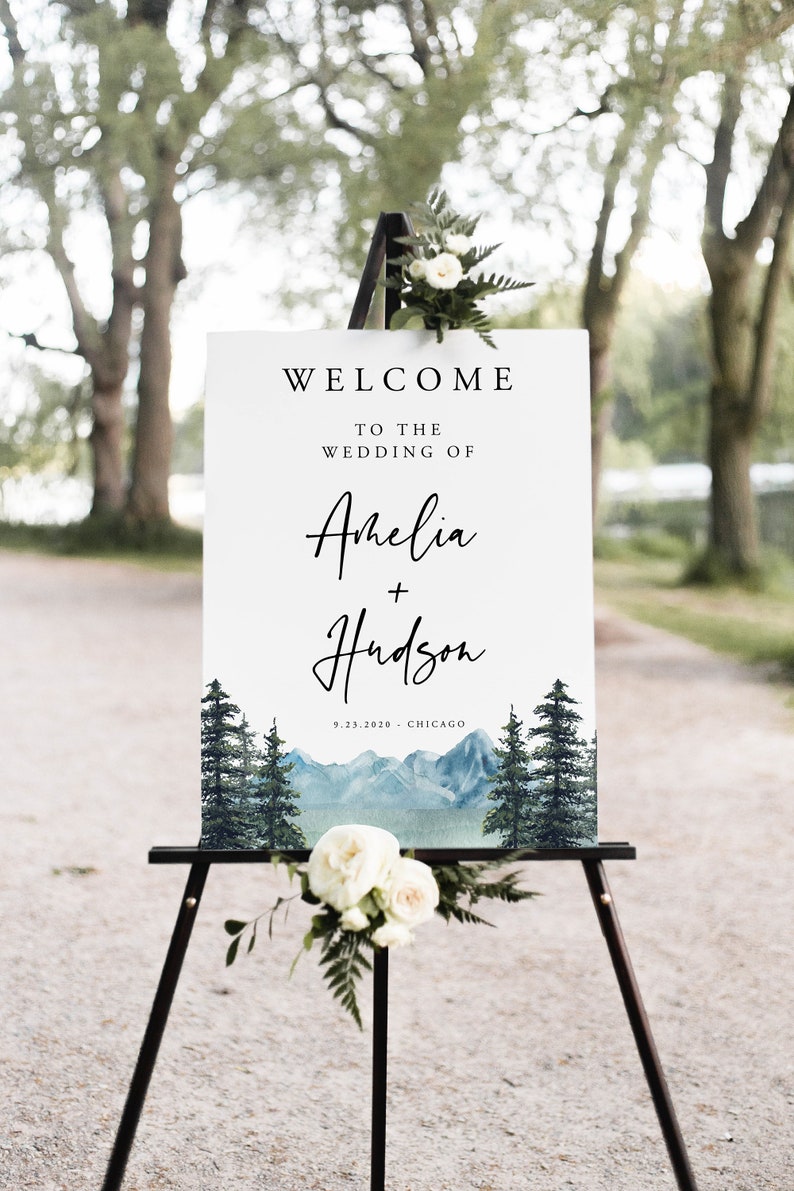 7.Rust gold welcome sign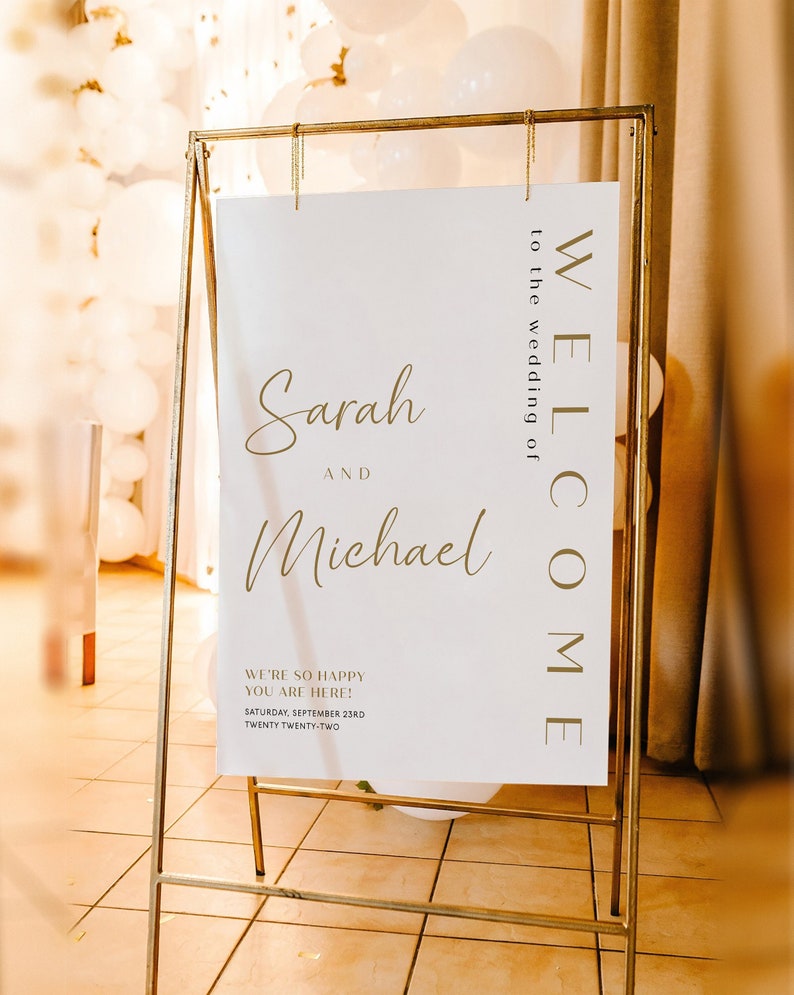 8. Terracotta bohemian pampas grass welcome sign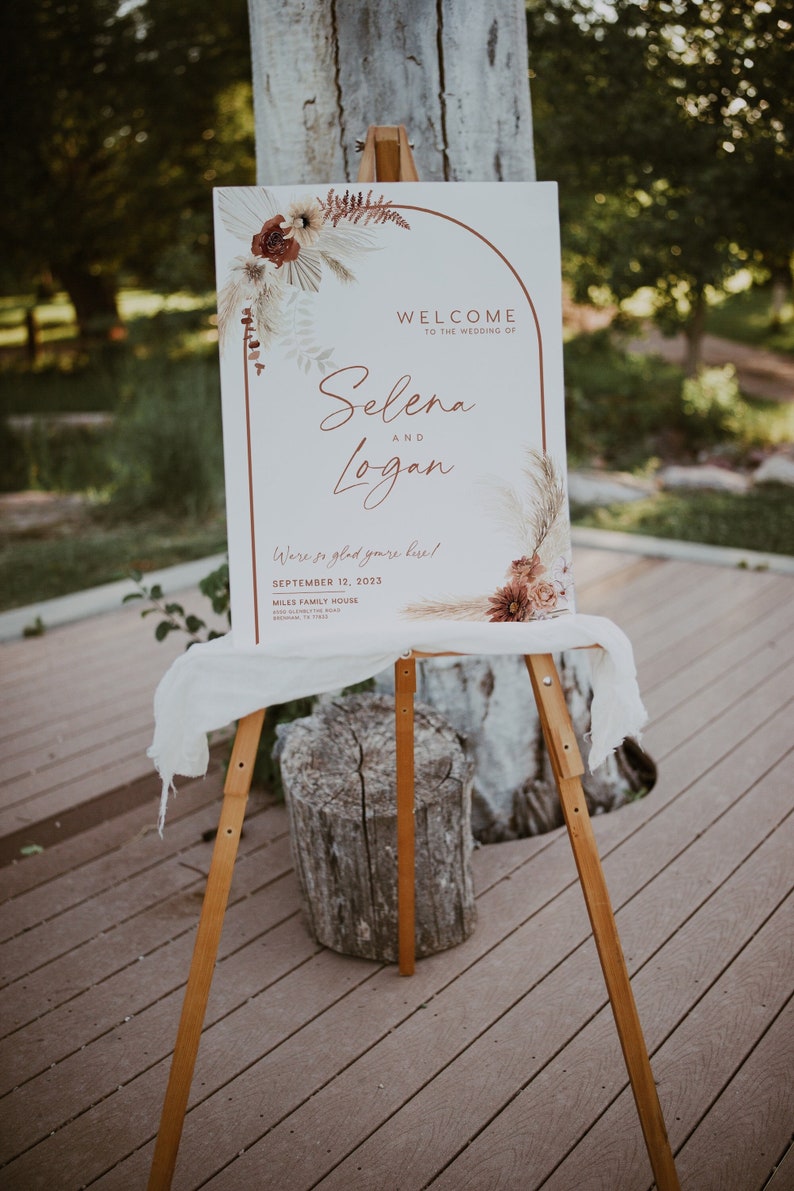 Mirror Wedding Welcome Sign Ideas
9. Mirror Engraved Wedding Welcome Sign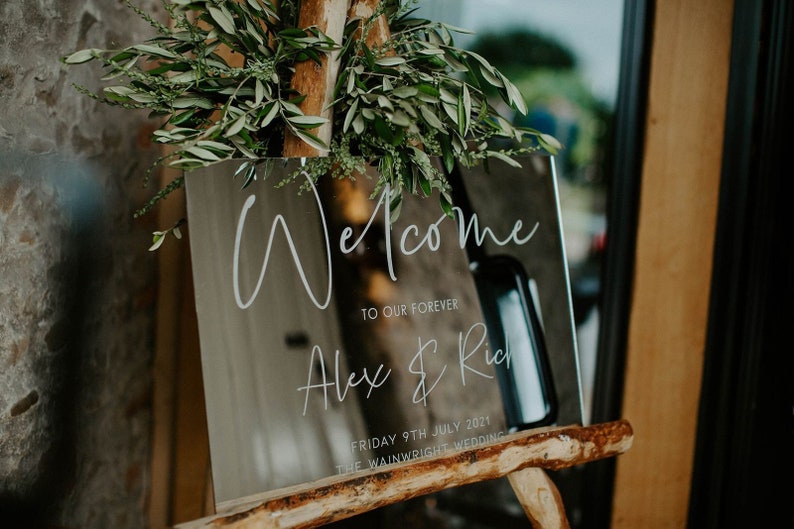 10.Silver Mirror Acrylic Welcome Sign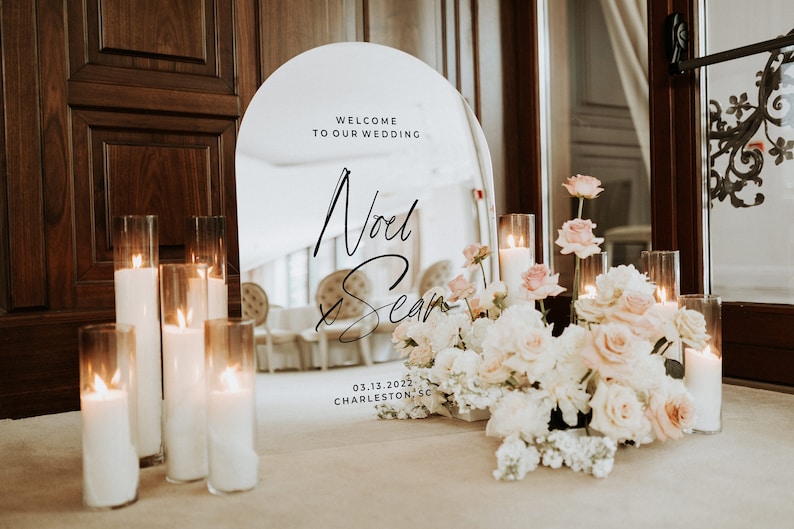 13.Rose Gold Mirror Acrylic Wedding Signage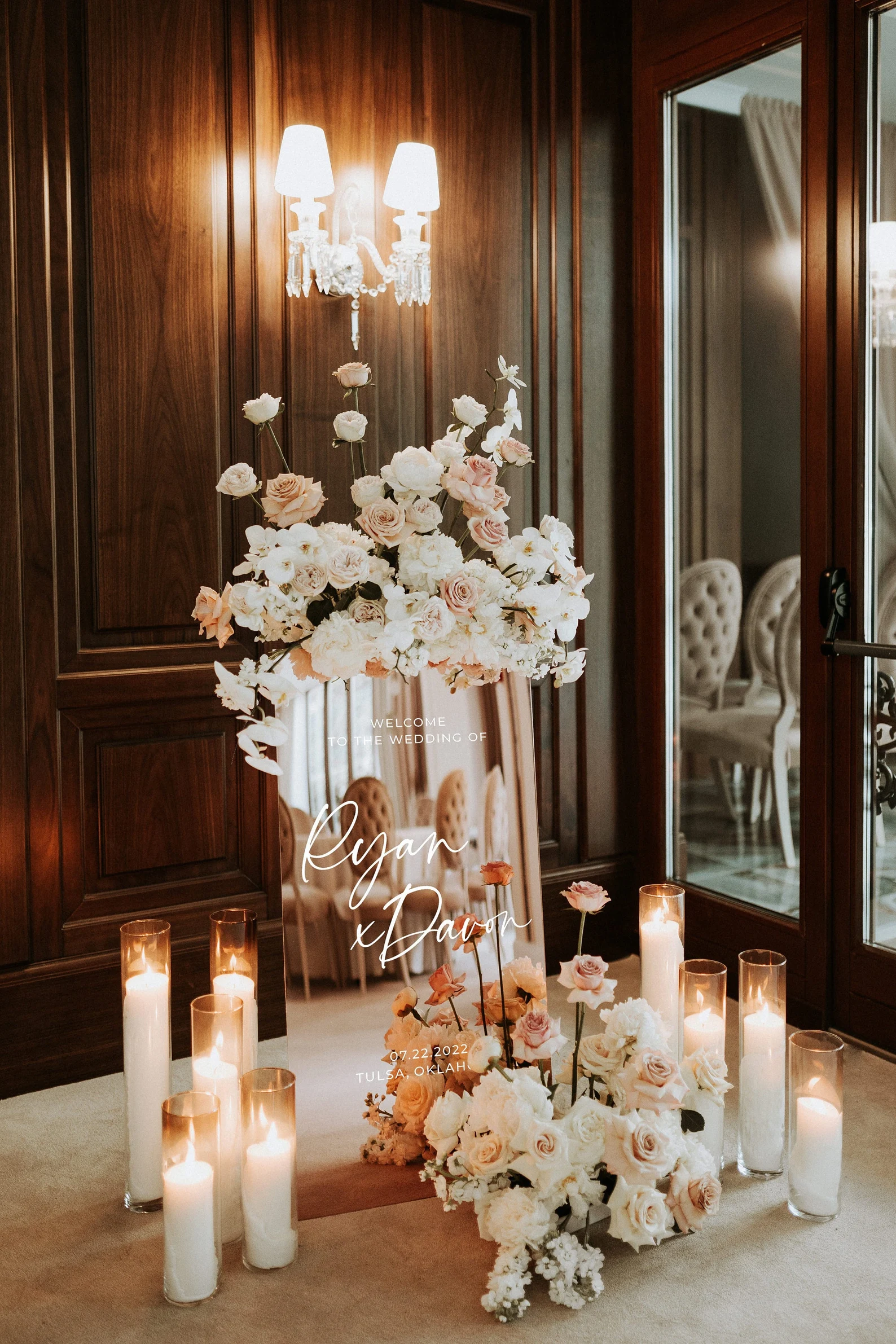 Wooden Welcome Wedding Signs
14. 3D Wooden Welcome Wedding Sign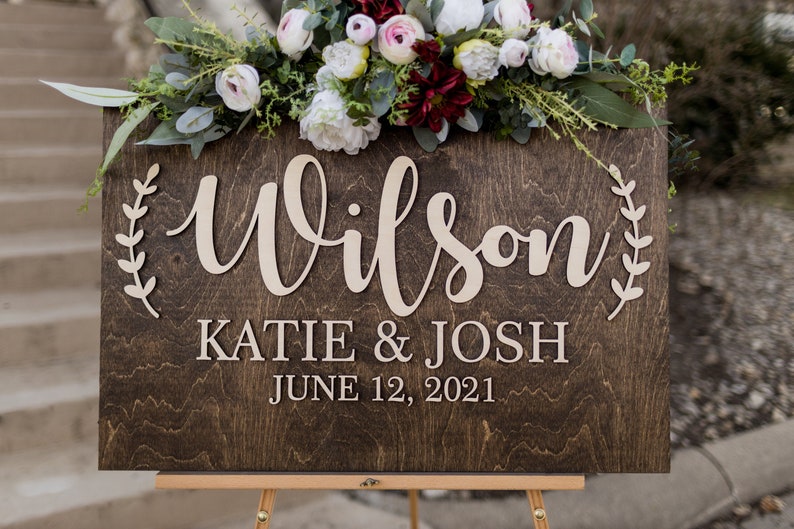 15.Wooden Wedding Welcome Sign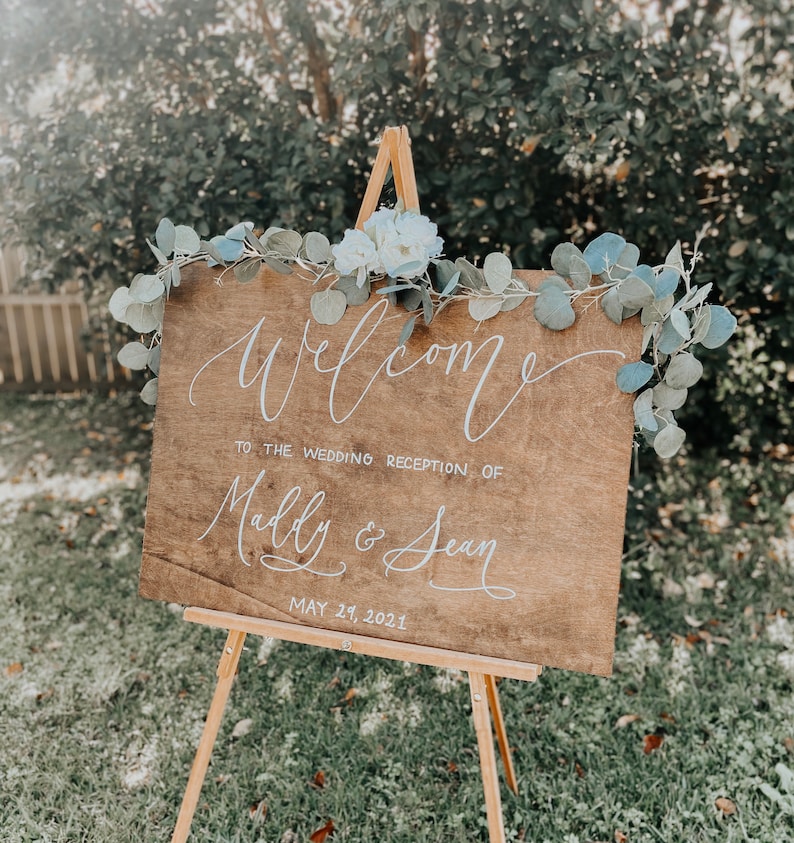 Acrylic Welcome Sign for Wedding
16 .Black Acrylic Wedding Welcome Sign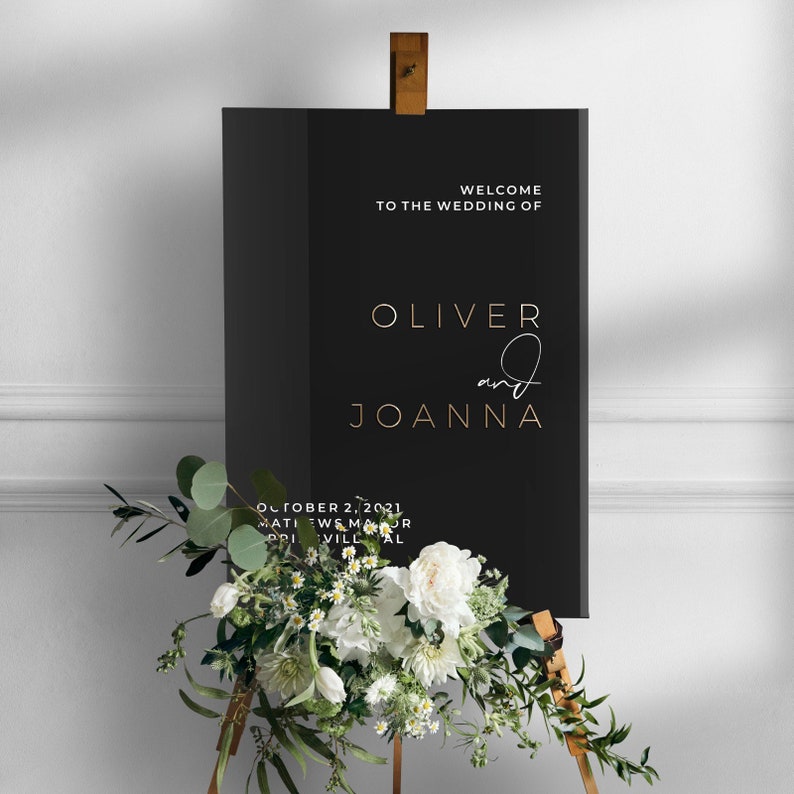 17. Acrylic Lucite Wedding Sign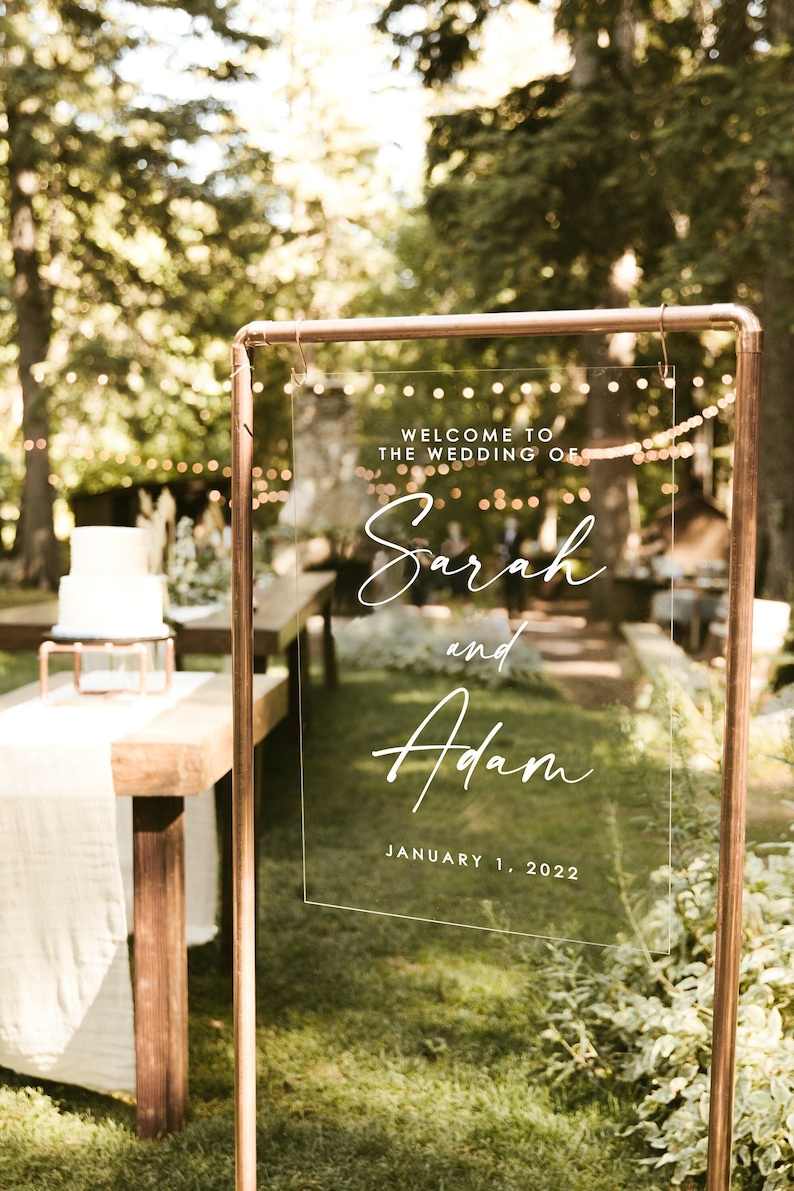 18. Minimalist Clear Personalized Modern Signs With Names And Date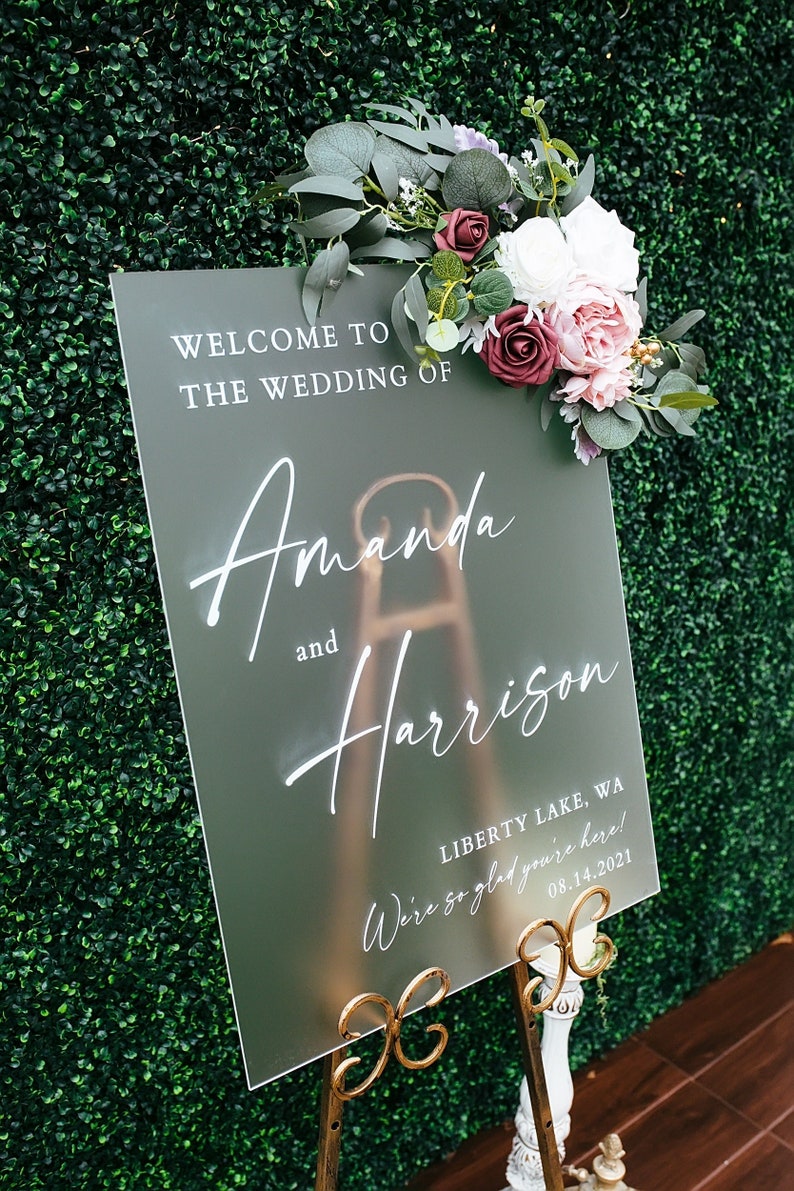 19. Modern Arch Acrylic Welcome Sign for Wedding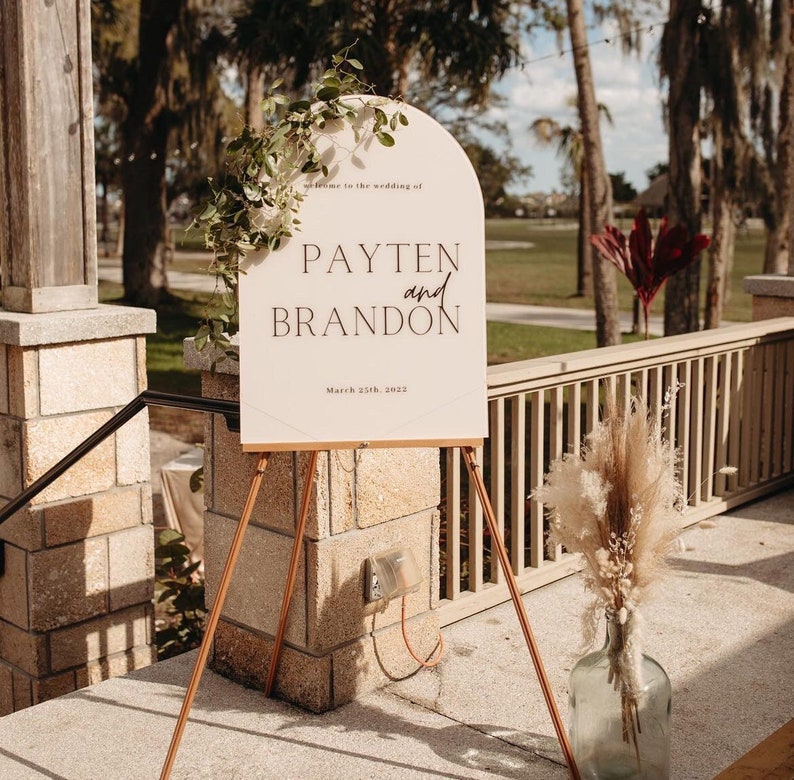 20. Frosted Acrylic Welcome Sign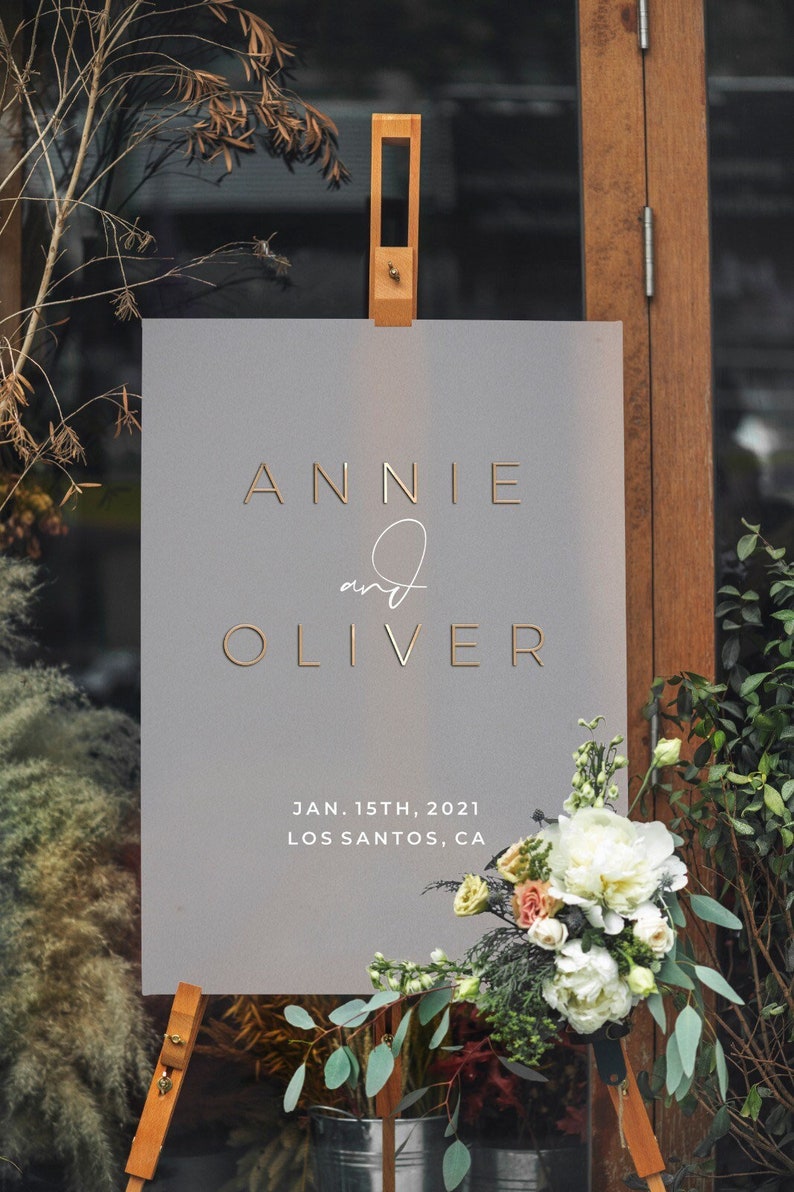 Chalkboard Welcome to Our Wedding Sign
21. Chalkboard Easel Wedding Welcome Sign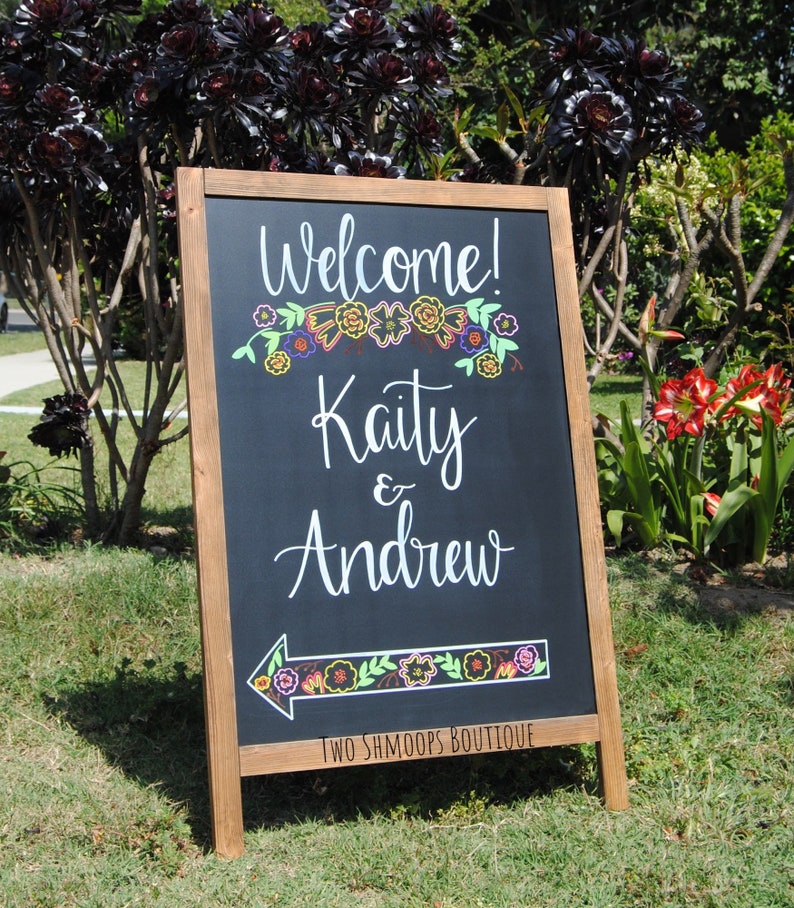 22. Simple Chalkboard Decal Welcome Sign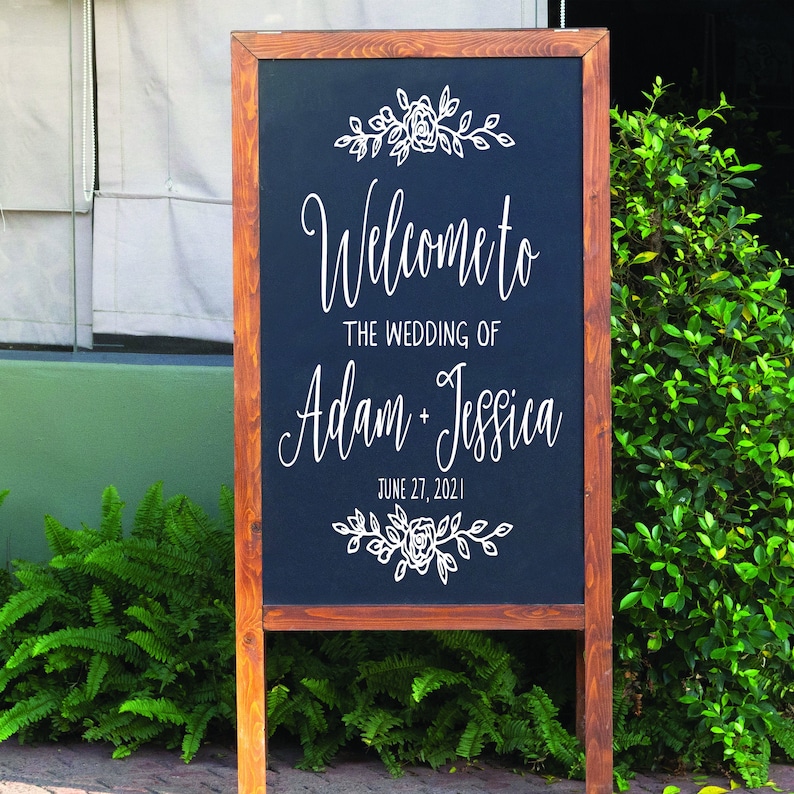 Rustic Welcome Sign for Wedding
23.Rustic Personalized Photo Welcome Signs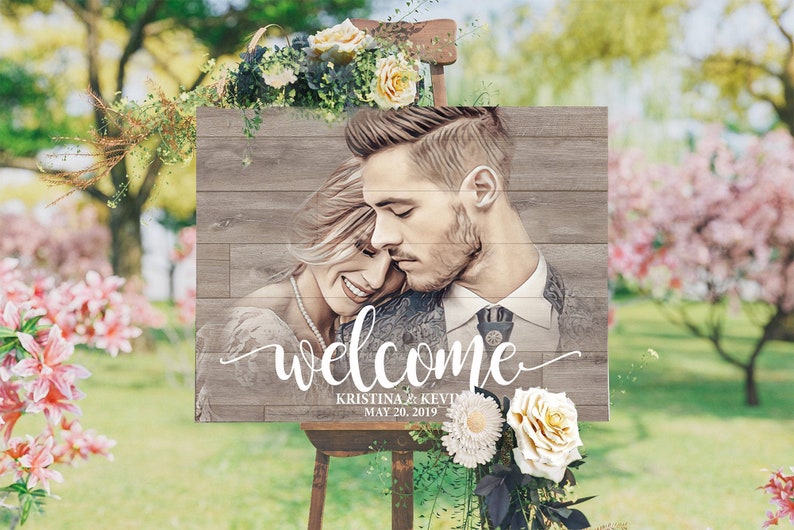 24.Rustic Wooden Wedding Reception Welcome Sign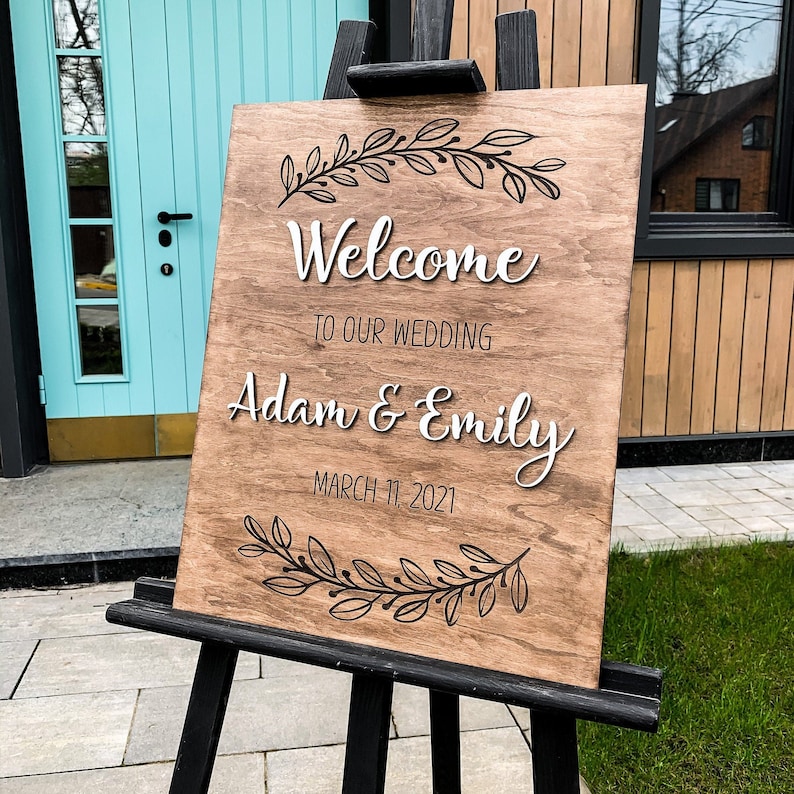 25.Laurel Wreath Wedding Name and Date Sign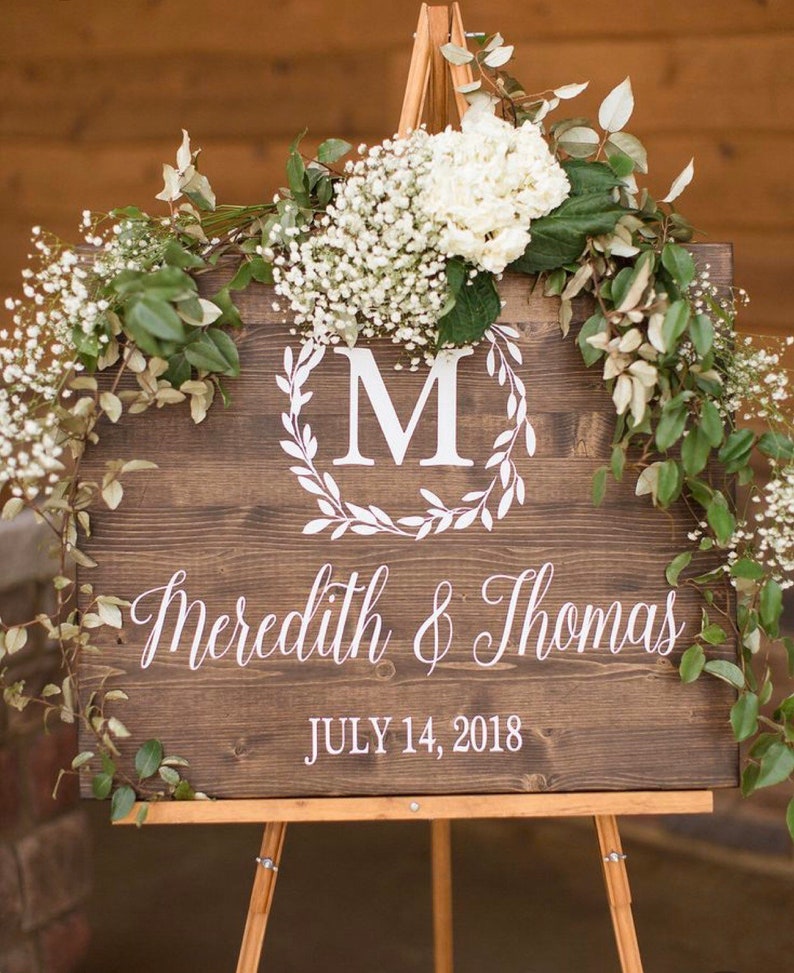 FAQ
Do you really need a wedding welcome sign?
Welcome signs are a MUST for a wedding. Just about every bride that books me for signage includes a welcome sign. Welcome signs are the most popular signage pieces that I do. Here are some pointers on what to include on your welcome sign, and what to keep in mind when deciding what you want your sign to look like!
Whats a good size for a wedding welcome sign?
Those are things to consider, but I usually recommend 18×24" – it's large enough to be eye catching, but not so big that it would overwhelm a smaller space. You can always go bigger, too!
We hope you enjoyed these welcome to our wedding sign ideas as much as we did making them. They're modern, simple, and can be created on a weekend! Be sure to let us know how you like them in the comments section and check out some of our favorite design projects here. And be sure to share this article with anyone who could benefit from it.