Top 20 Elegant Long-Sleeve Wedding Guest Dresses 2023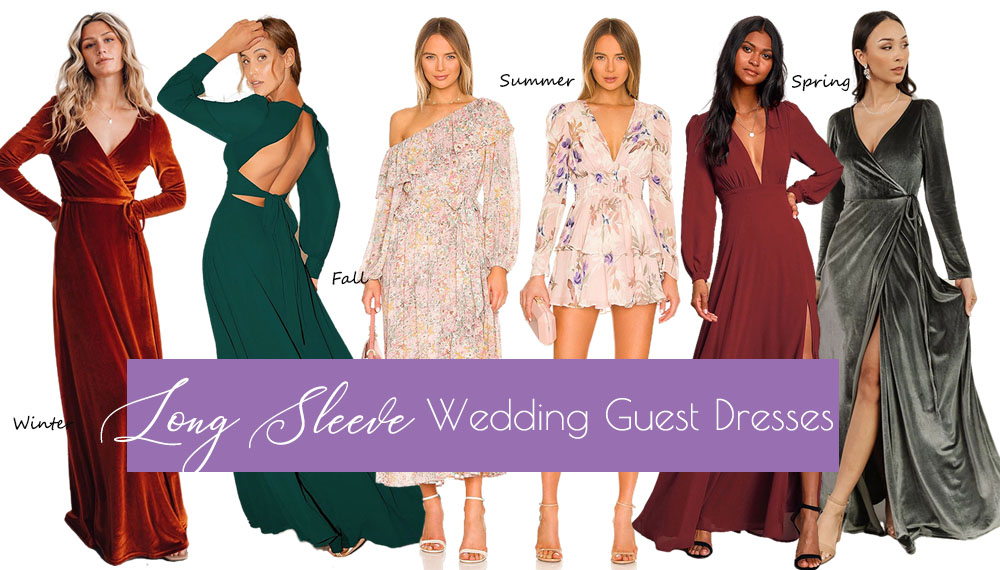 Wedding guest dresses with sleeves, not only because they keep warm, but also add style and flair to the dress. If you're planning wedding dresses, don't forget to add dresses with sleeves. The long-sleeve wedding guest dresses have a variety of styles, from affordable to luxury, from short to maxi, and from classic to trendy. We've arranged wedding guest dress options for every dress code. And here are the perfect long-sleeved dresses for attending the wedding.
Spring
When the perfect afternoon breeze begins to blow, and the temperature begins to feel lighter, it's spring. So, what could be more appropriate than choosing a spring-themed wedding guest dress? With only a long-sleeve dress, guests are sure to look as elegant as can be. That's not to mention the luxurious feeling that a long-sleeve dress supplies, especially for a spring wedding day.
Kelsey Wrap Dress – Dusty Rose / 10 Colors / $103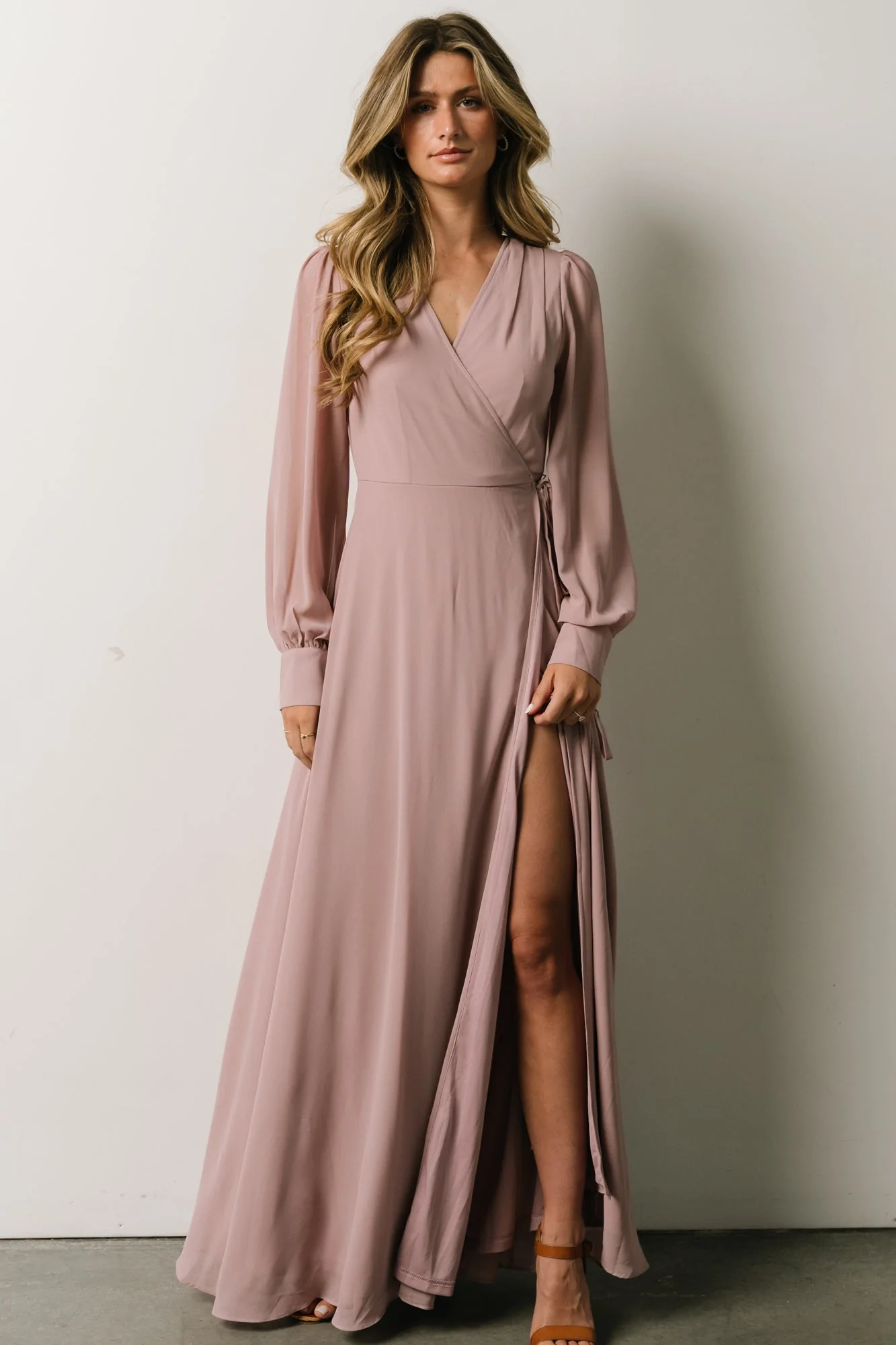 Hunter Green Long Sleeve Backless Maxi Dress – Hunter Green / $89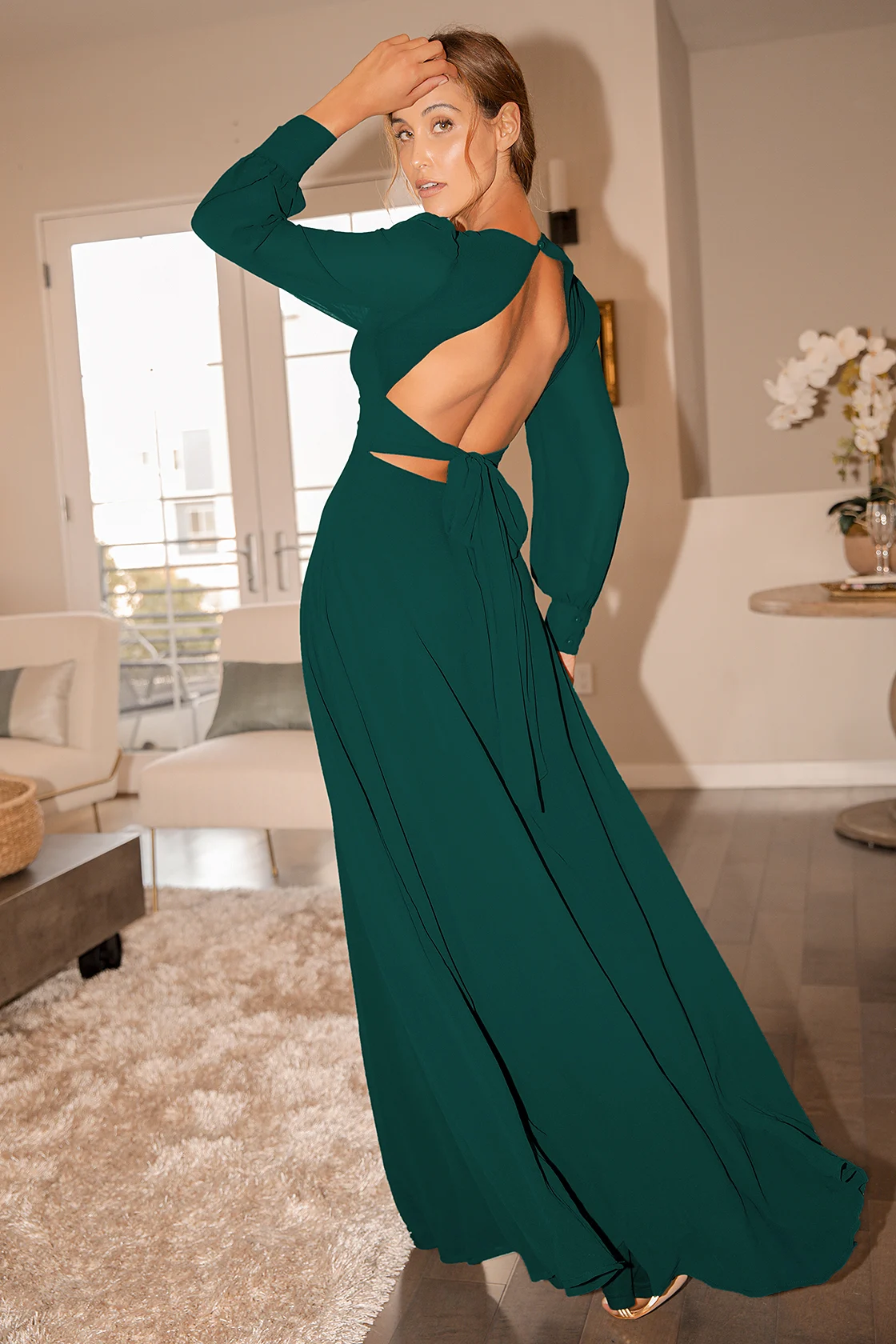 Lightweight woven chiffon shapes this gorgeous dress that has a plunging V-neckline and sheer long sleeves with button cuffs. A princess-seamed bodice tops a set-in waist and a cascading maxi skirt. The alluring open back design is accented with a tying sash and button closure at the neck.
Esmerelda Velvet Wrap Maxi Dress – Eucalyptus / 10 Colors –  $123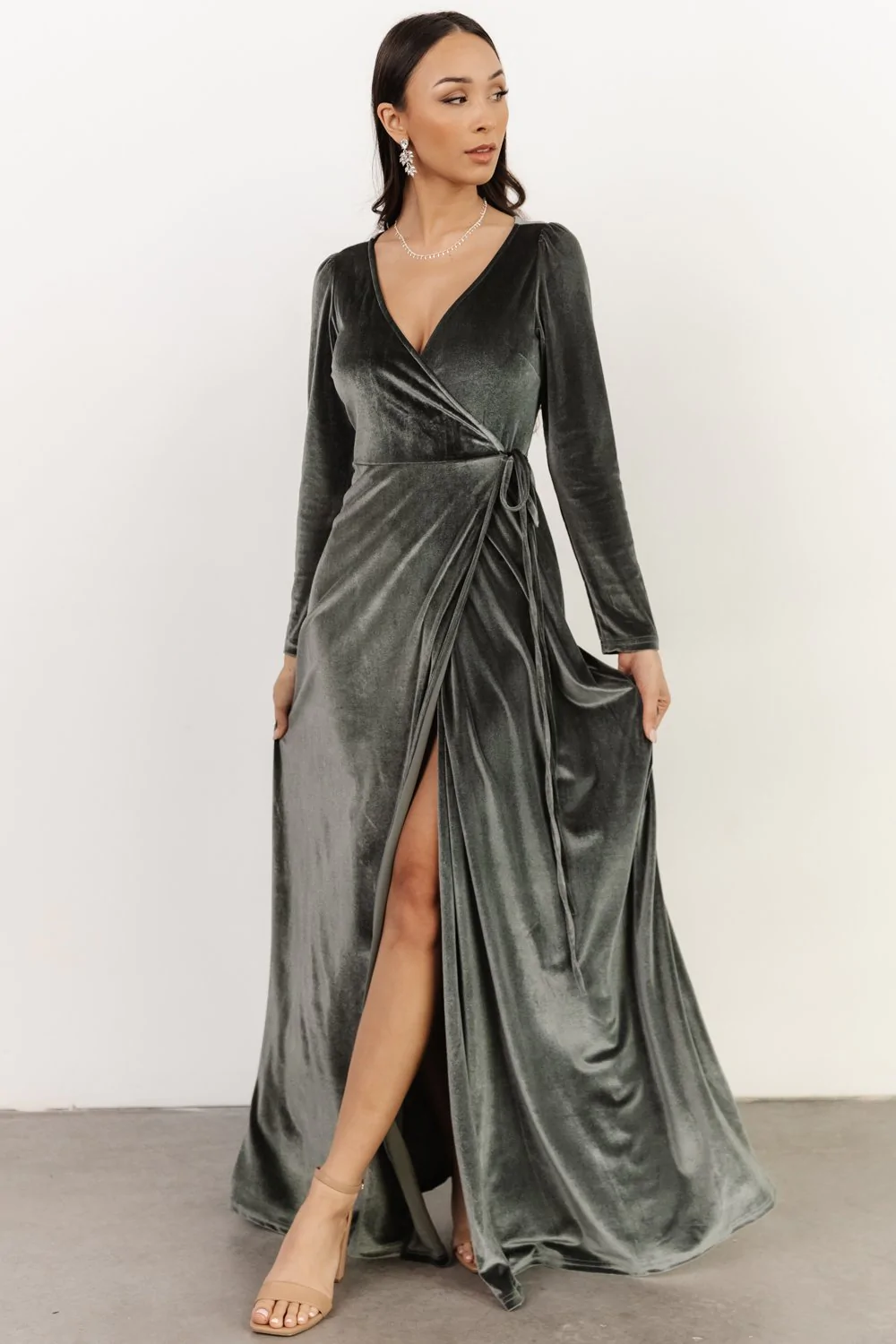 Summer
We find a fantastic range of designer wedding guest dresses perfect for your summer wedding. These elegant long-sleeve wedding guest dresses are perfect for any modern summer wedding. Pair these chic long-sleeve dresses with your most flattering pair of sunnies and a luxe beach bag for a summer wedding outfit that will make a statement.
Kaylani Dress $168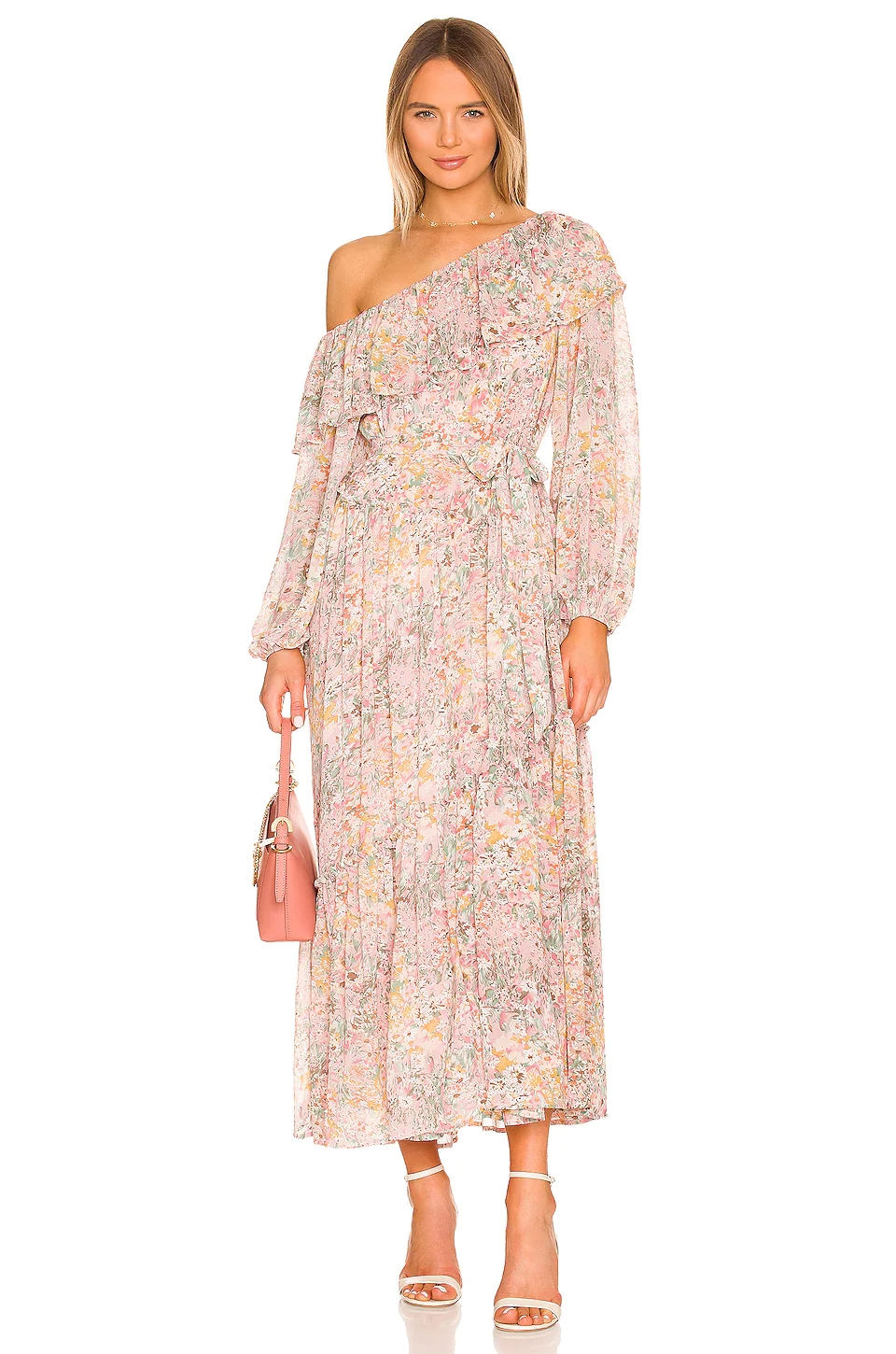 Samba Dress $238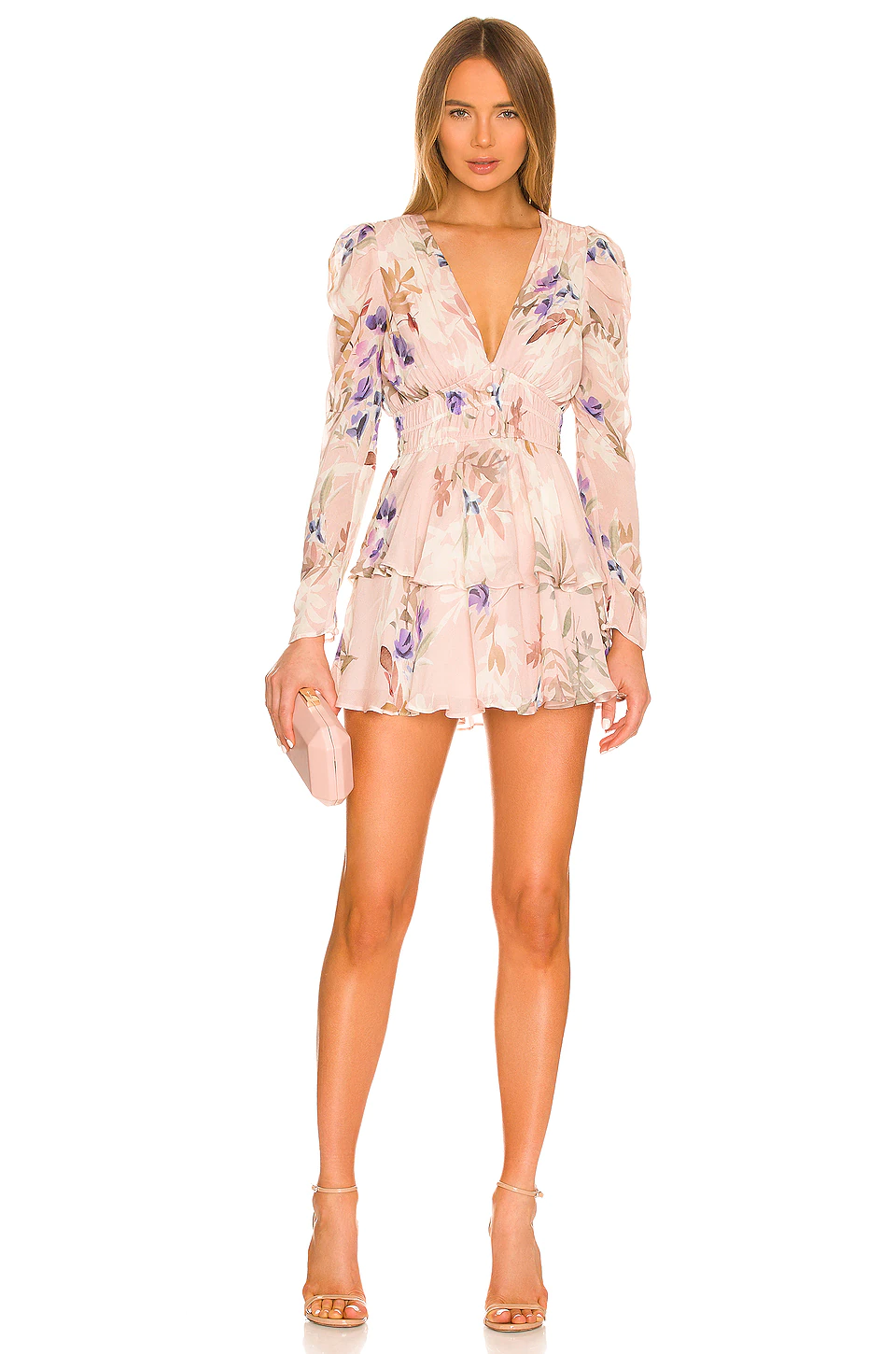 Fall
Long-sleeve wedding guest gowns are a must-have these days as the temperature may be cooling down with every day and there's no doubt these dresses will be flirty and yet super practical this fall season too!
Burgundy Long Sleeve Maxi Dress – Burgundy / $89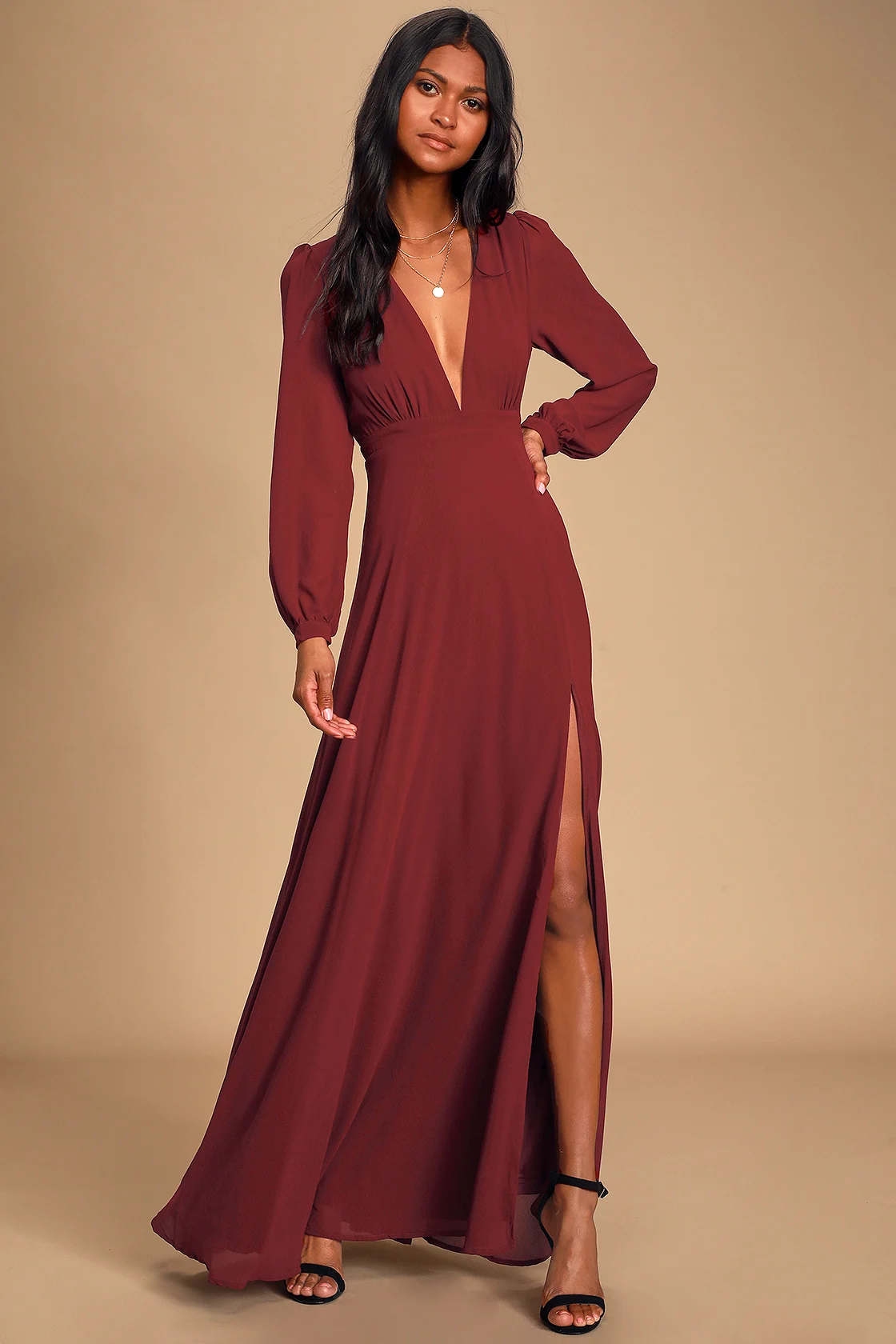 Elegant lightweight woven chiffon sweeps across a plunging V-neckline, into billowing long sleeves with button cuffs. The fitted bodice sits atop a banded waist and cascading full maxi skirt with a sultry side slit.
Jada Ribbed Velvet Wrap Dress – Copper / 6 Colors –  $109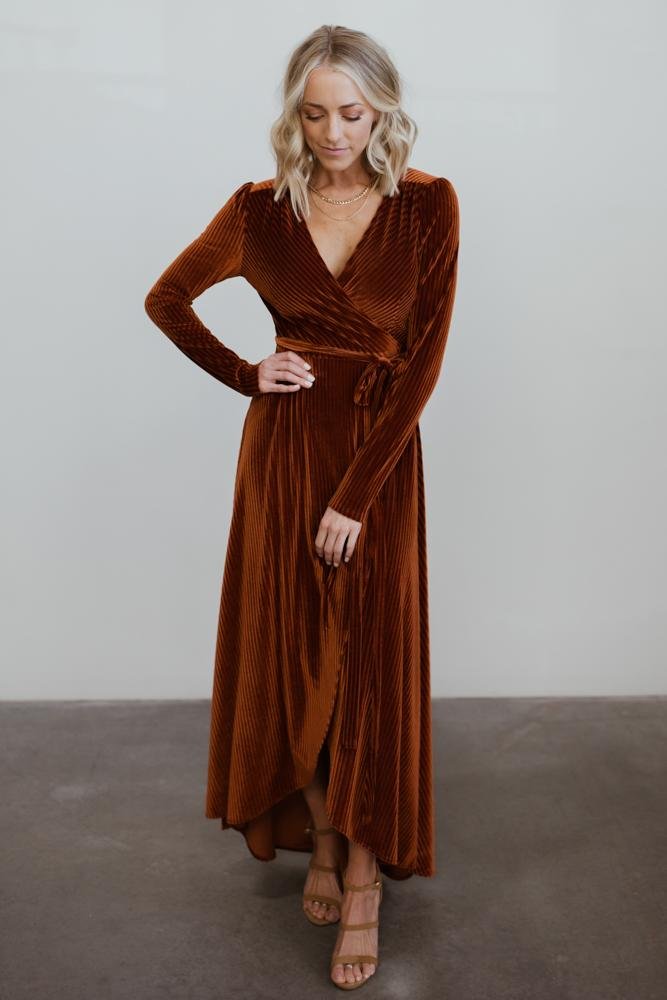 Winter
Explore this list of elegant long-sleeve guest dresses! You will find long-sleeve wedding guest dresses to match any dress style and occasion. From classic designs to voluminous fashions, these are sure to fit your needs for a perfect look at the winter wedding.
Zurich Long Sleeve Sequin Gown – Emerald / 5 Colors – $120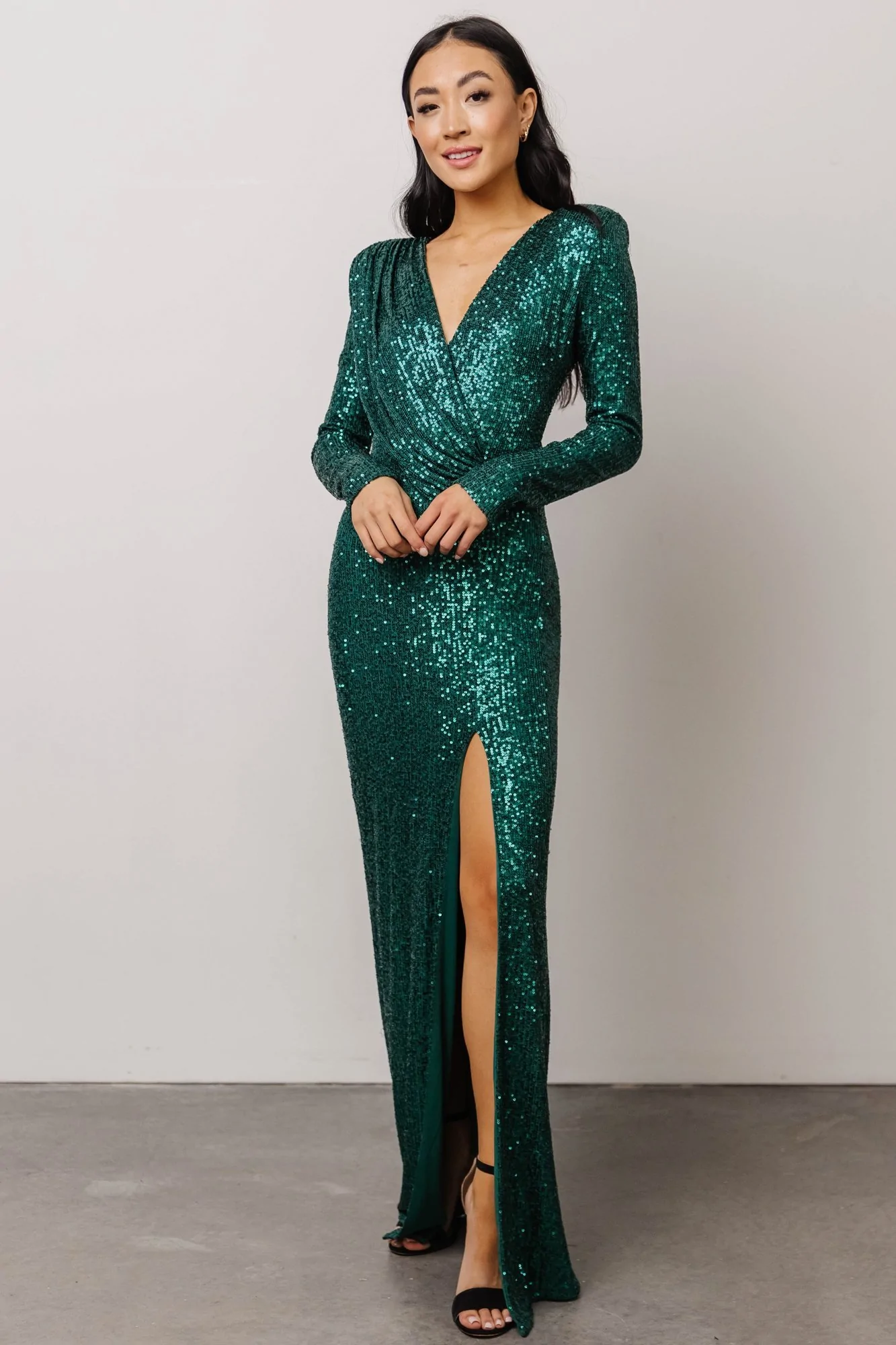 Esmerelda Velvet Wrap Maxi Dress –  Rust / 10 Colors / $114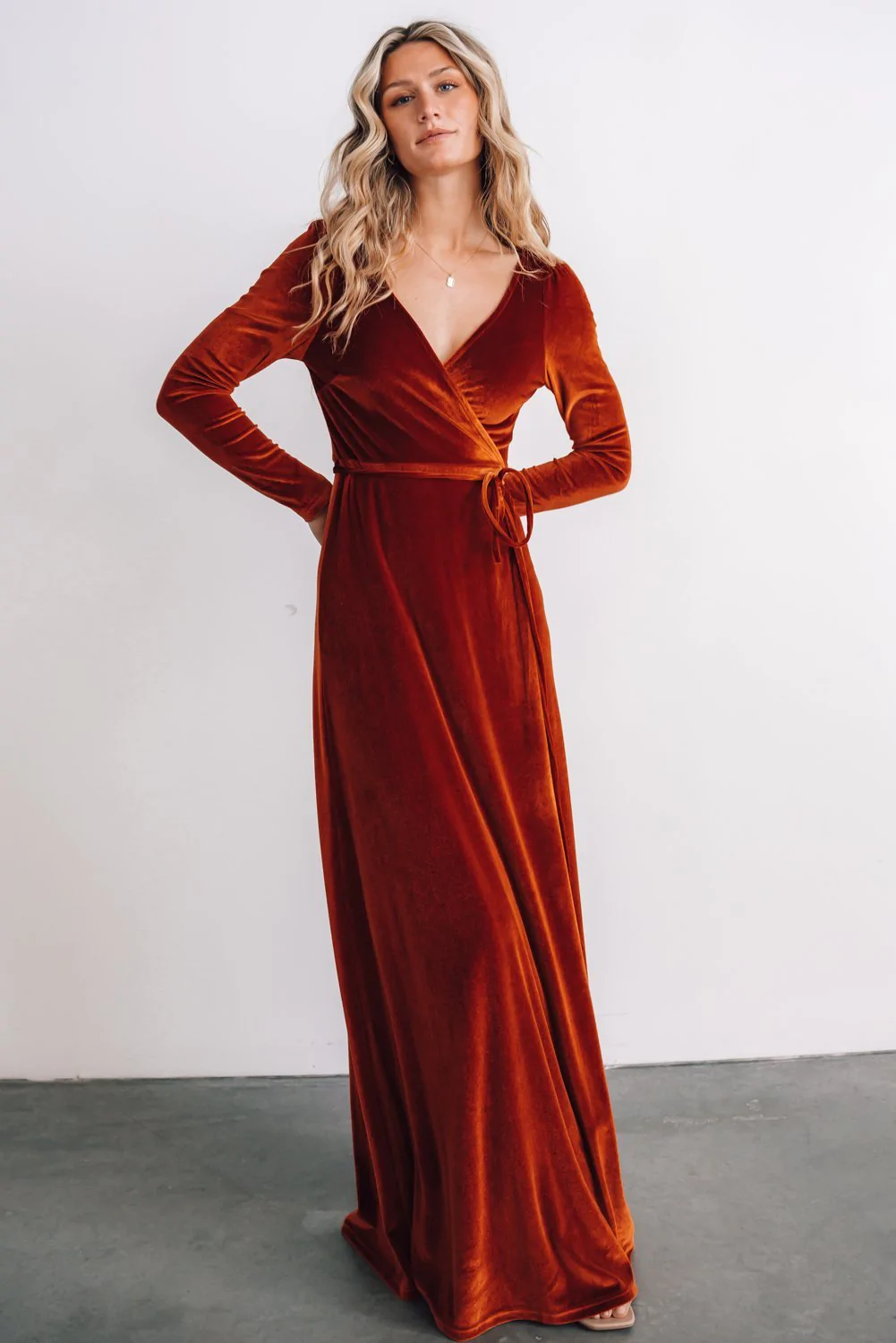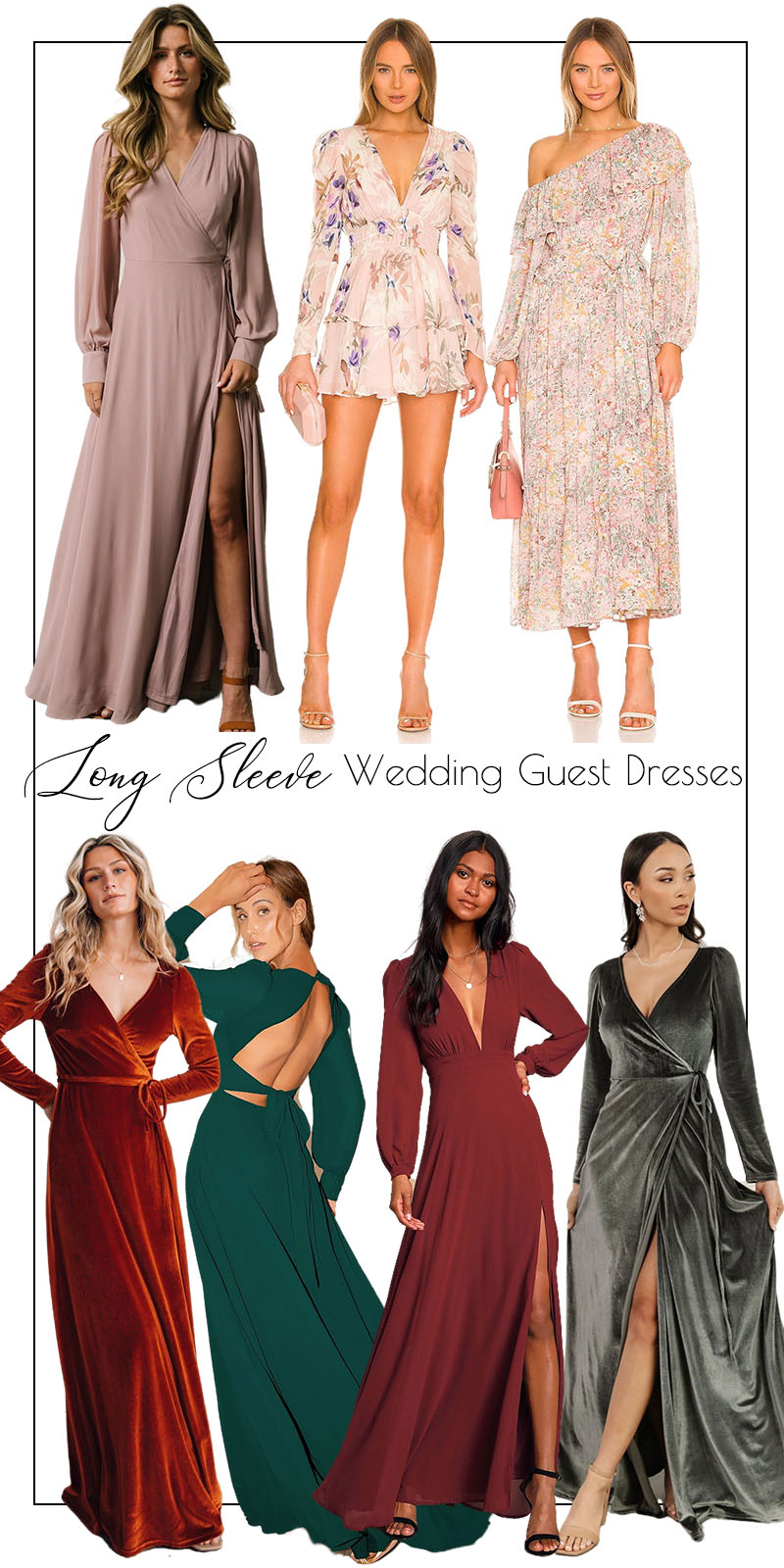 FAQ
What long sleeve dresses are best for a summer wedding?
For warm-weather weddings, opt for dresses cut from breathable and lightweight fabrics like linen and cotton. Dresses with sheer sleeves will also keep you cool at a summer wedding.
What should I wear to a wedding that requires modest attire?
Floor-length dresses, with long sleeves and high necklines, are most appropriate for a wedding that requires conservative attire.
What should I wear to a winter wedding?
Long sleeve gowns cut from thick fabrics, like velvet, will look stylish while keeping you warm.
If you're looking for a long sleeve wedding guest dress, we have the perfect dress for you. Our collection features some of the most elegant and beautiful dresses on the market today. So, if you want to make an impact at your best friend's wedding but don't know where to start, let us help! Click through our gallery of top 20 elegant long – sleeve wedding guest dresses and find one that fits your style.