Top 25 Black Wedding Dresses 2023 [Styles & Tips]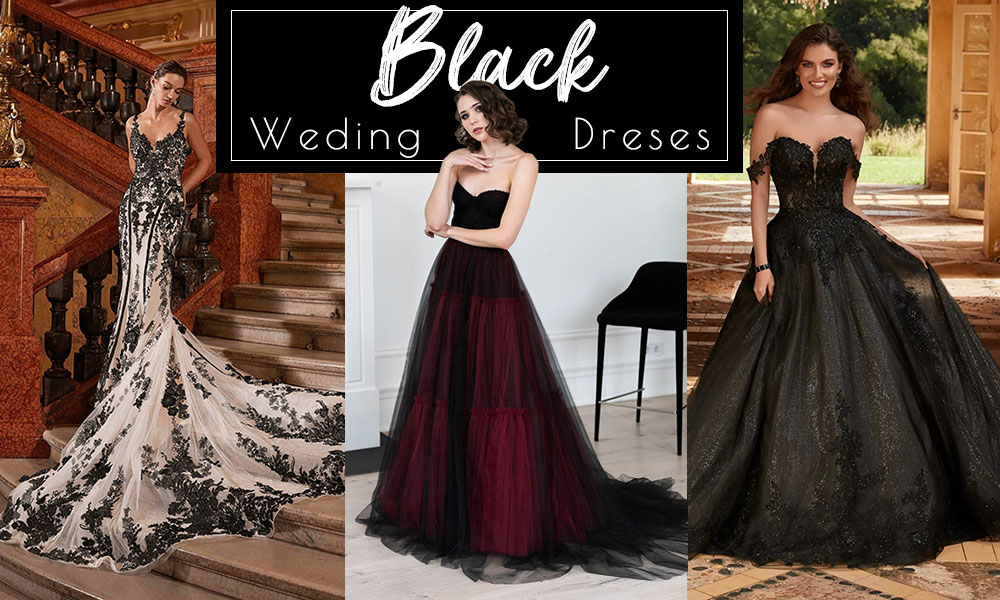 Looking for a black wedding dress? You've come to the right place! Whether you want a classic, traditional black dress or something edgier, here are our top 25 favorite black wedding dresses.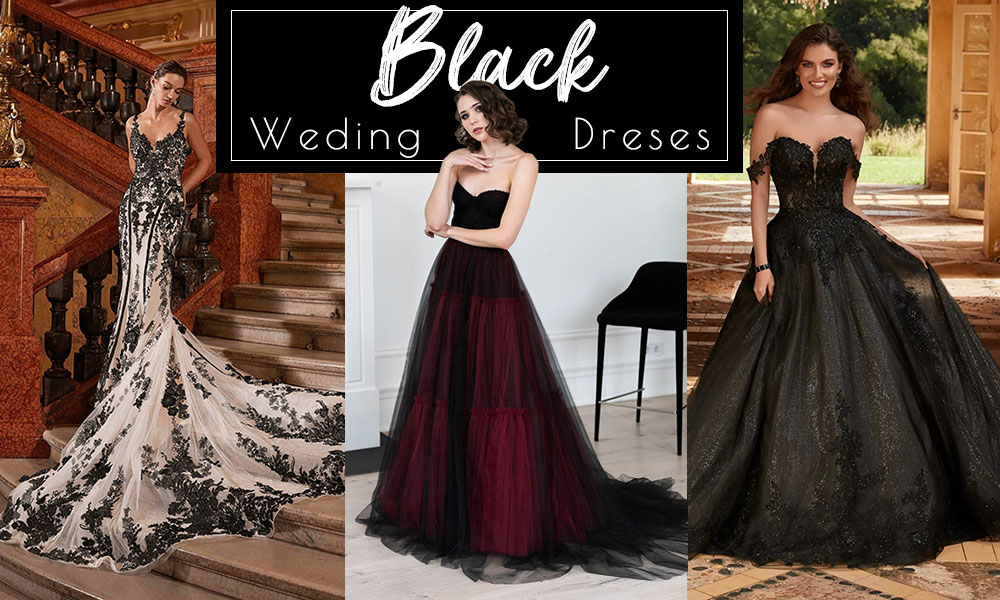 Black Wedding Dress Meaning
Black is a color that's often associated with mourning, but it can be a color of elegance or class (such as a black-tie only event, and black evening gowns). Black also represents power, sexuality, sophistication, formality, wealth, mystery, depth, and best of all, sheer style.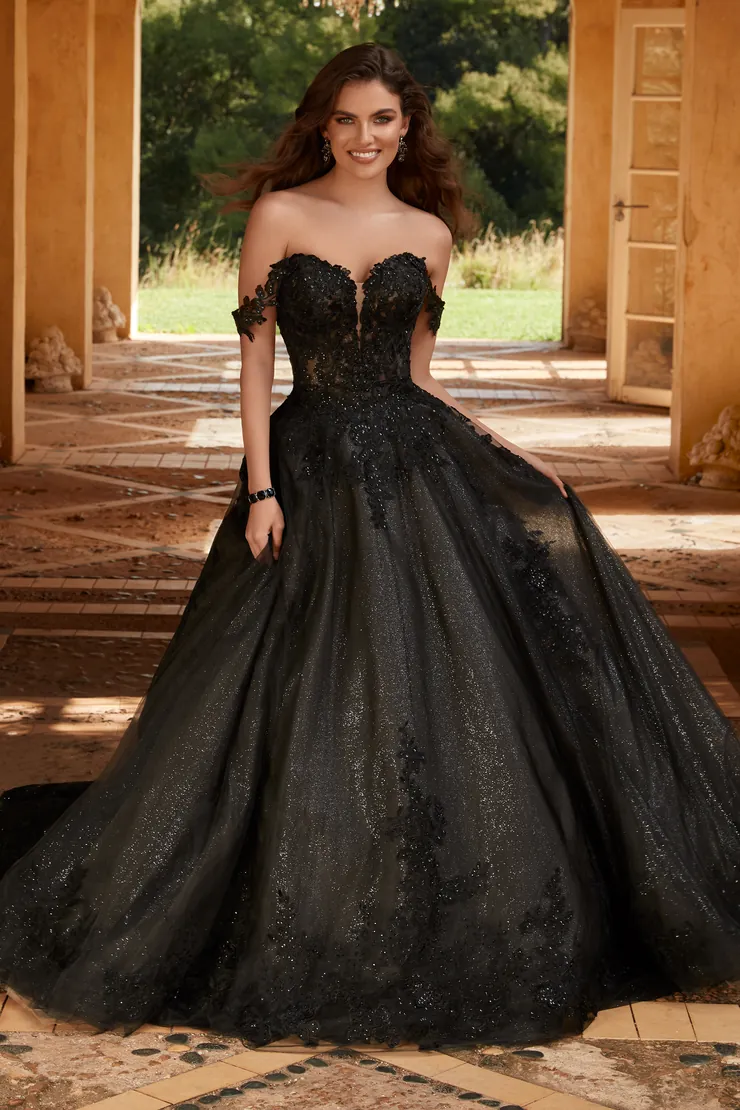 Black and White Wedding Dresses
Black and white wedding dresses are often classic, timeless, and elegant. They can also be chic, classy, and sophisticated.
The black and white color scheme will give you that retro look that can turn heads at your next formal event or even a fun-filled wedding! You don't have to go all out with the lace details or beads because this color scheme speaks for itself.
Black is always in style so it's never going out of style! Whether you are getting married on a beach in Hawaii or walking down the aisle on your wedding day at home in your backyard (or church) make sure you look stunning in one of these gorgeous gowns by clicking below: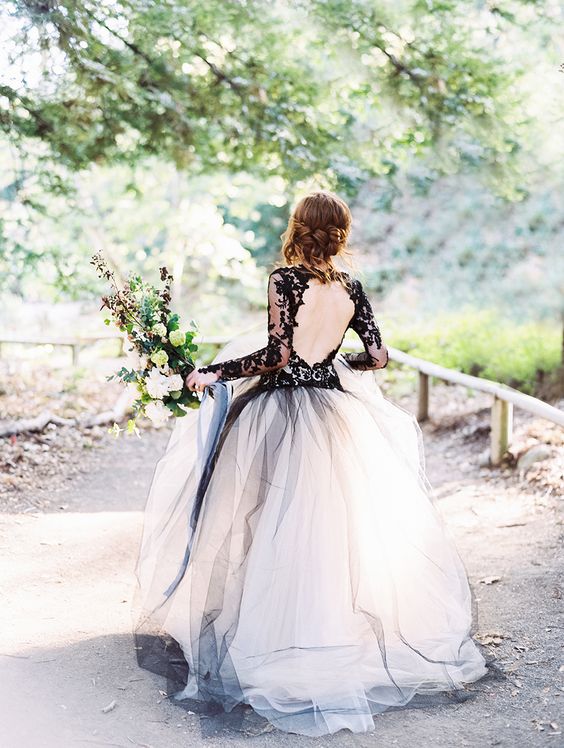 black and white two pieces tulle ombre wedding dress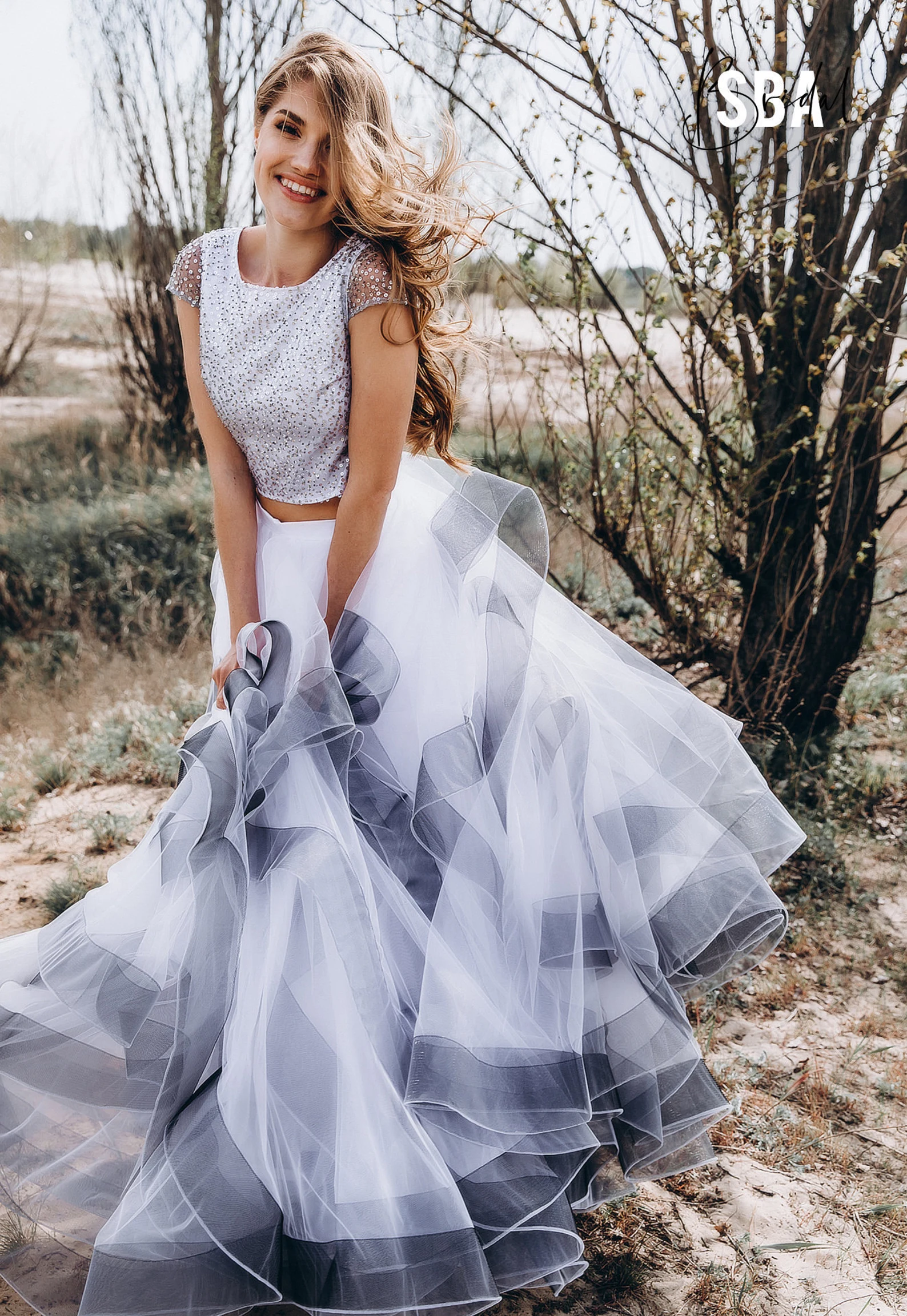 Black lace gothic wedding dress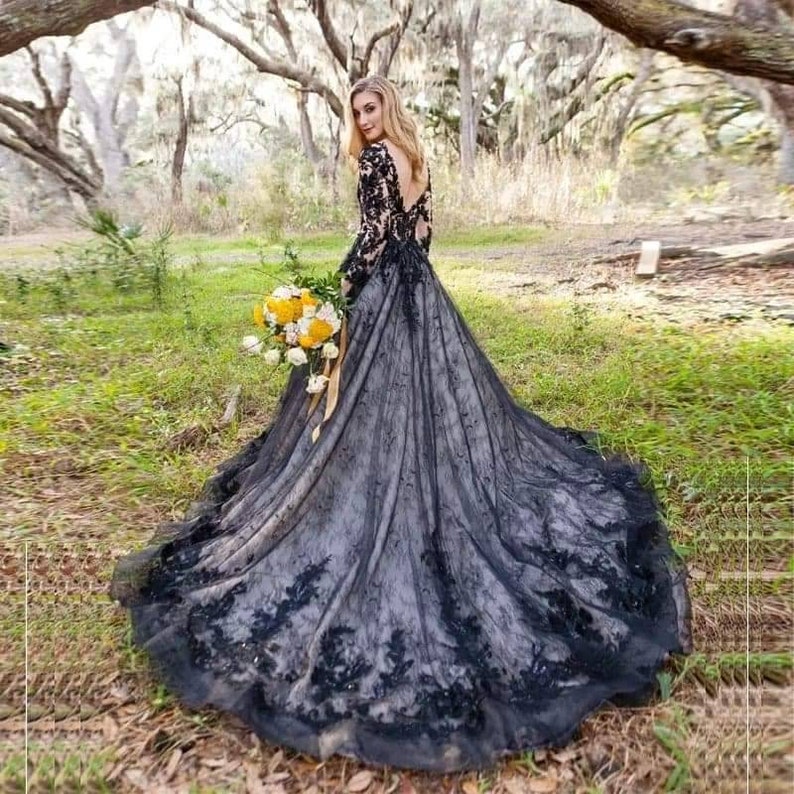 Red and Black Wedding Dresses
Red and black wedding dresses are a classic combination that never seems to go out of style. You can have a red dress for your reception, but for the ceremony, you may want to wear something more understated. One great option is an ivory gown with subtle patterning in the fabric, like these beautiful styles from bridal stores around the world.
Gothic red and black sweetheart A-line wedding dress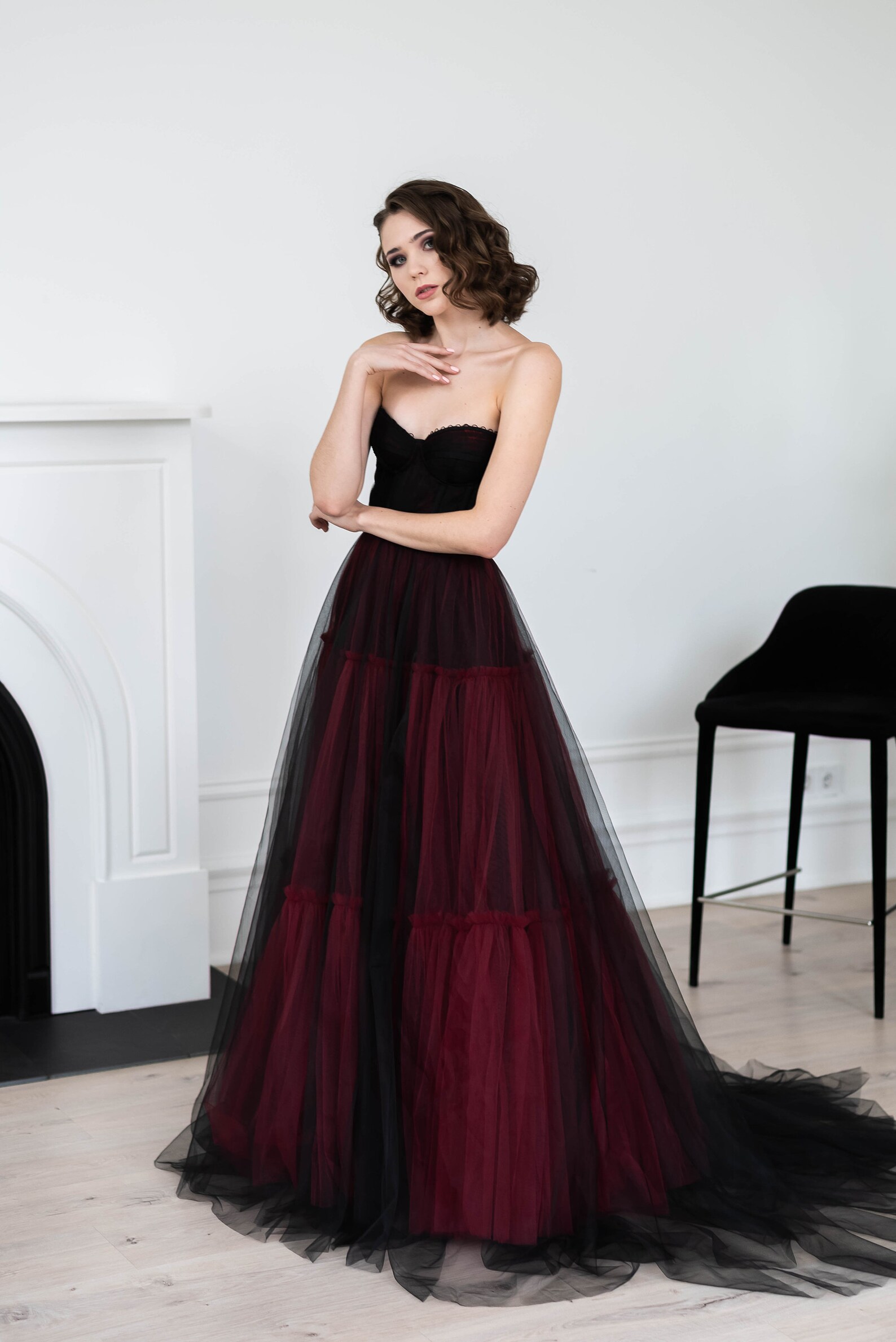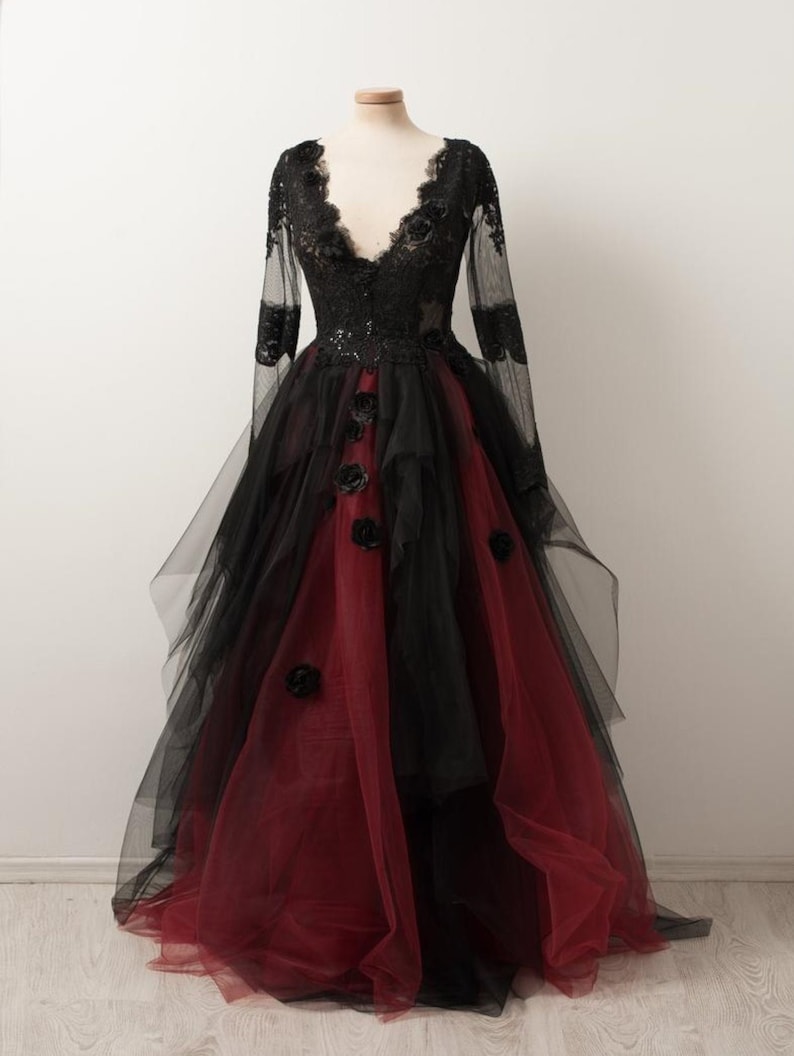 Black and Gold Wedding Dresses
The color black is the most popular choice for a wedding dress, but it's not just for brides. Even grooms can wear this color to their own weddings! If you're looking for a darker hue to match your manly style, consider black and gold as an option.
Gothic Black and Gold Long Sleeve Ball Gown Wedding Dress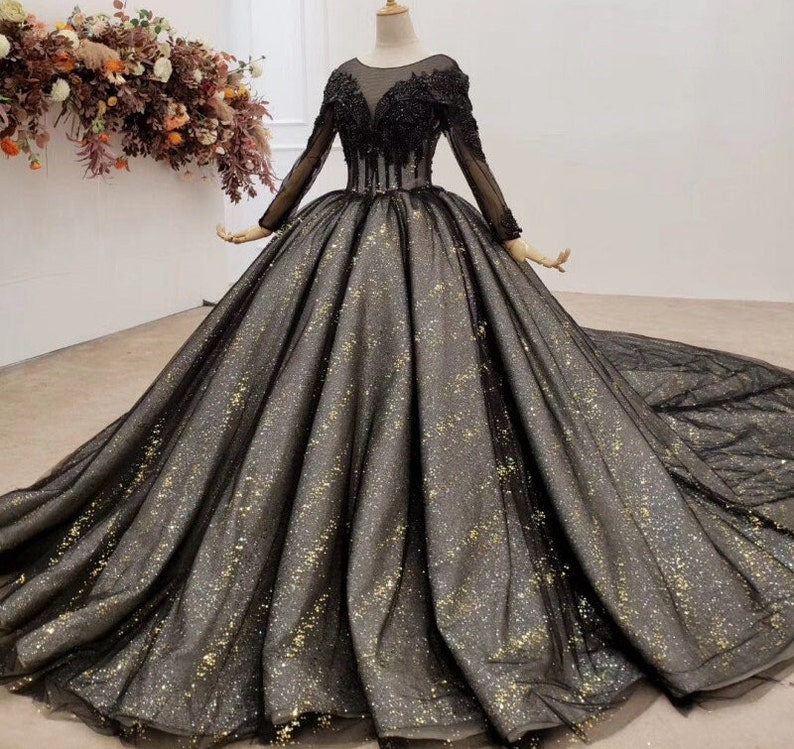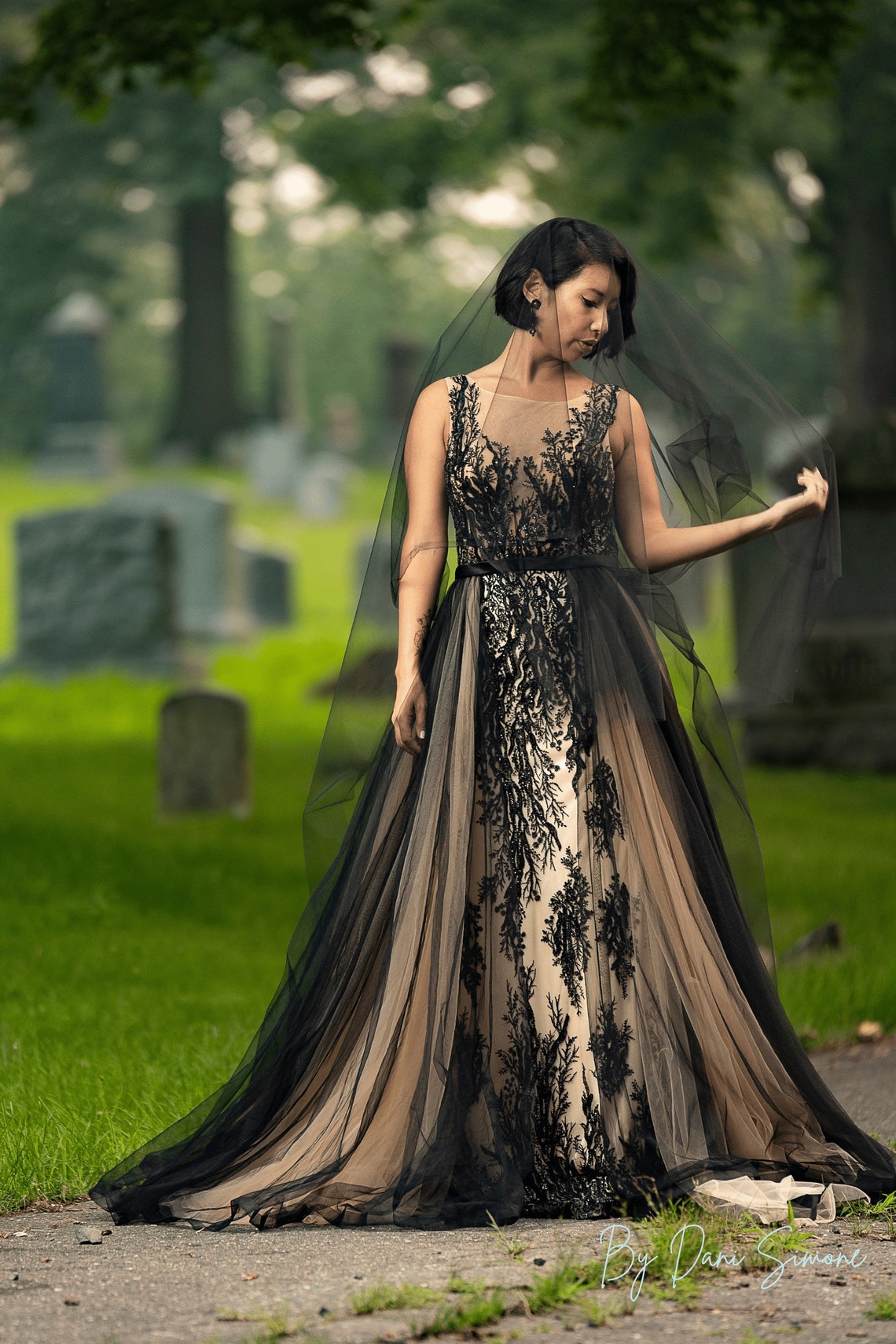 Black and Blue Wedding Gowns
Black and blue wedding dresses are also a great option for a wedding. The combination of these two colors makes the bride look elegant and beautiful. If you are thinking about wearing this dress, make sure that you choose a simple design to emphasize its beauty.
Black and blue two piece tulle wedding gown with horsehair braids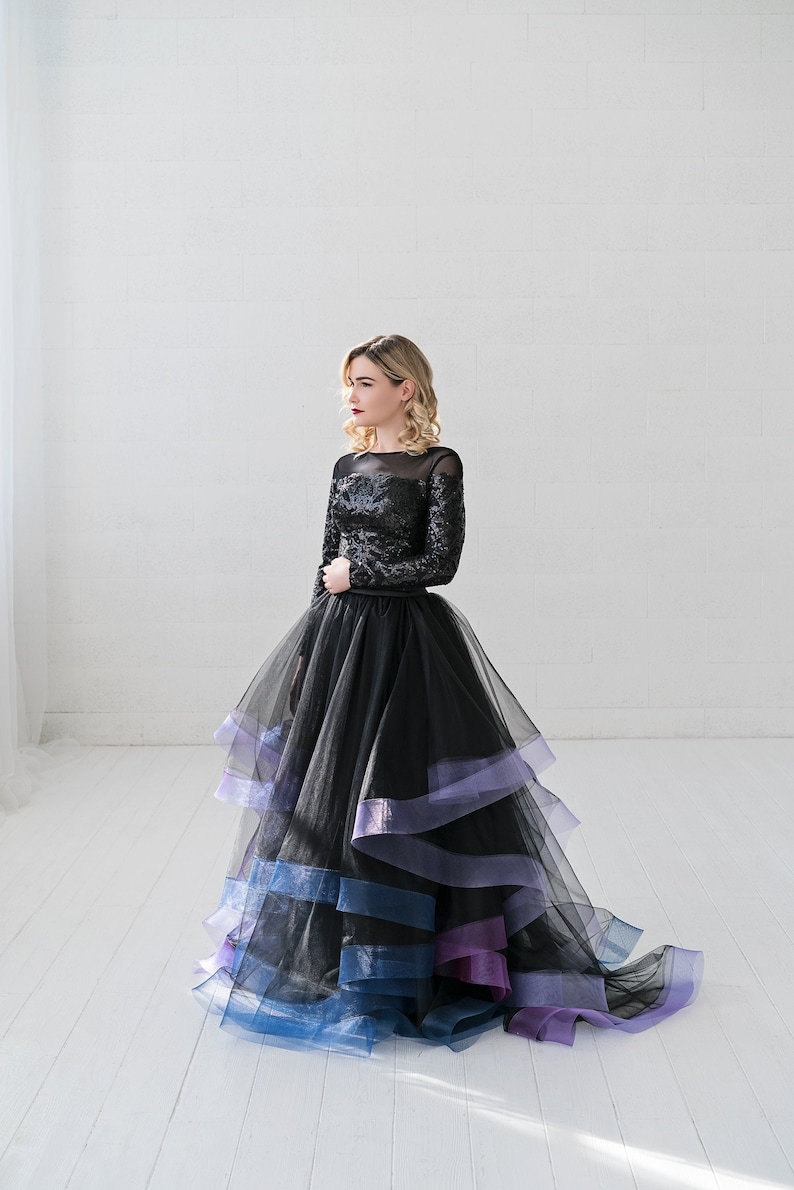 Indigo and Black Boho Off-Shoulder Bridal Lace Wedding Dress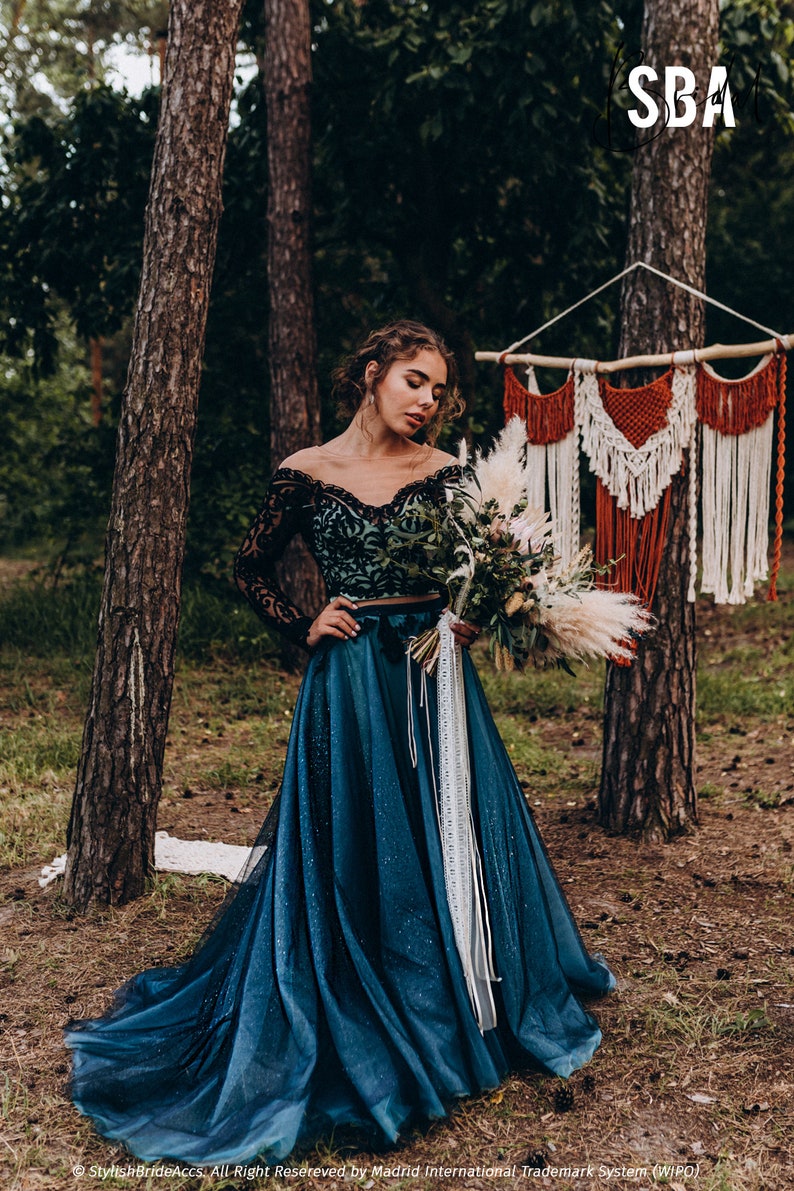 Black and Purple Bridal Dresses
The black and purple wedding dress is an extremely popular choice for brides who want to be different. There really is no better way to do this than choosing a dress that will grab everyone's attention.
If you're thinking about wearing a black and purple dress, you should start by thinking about what kind of style it will be. Nowadays there are many different styles of dresses available in all colors, so if you have your heart set on this color combination then don't worry too much! The most important thing is to find something that fits your body type and tastes perfectly.
Black and Purple Mermaid Lace Wedding Dress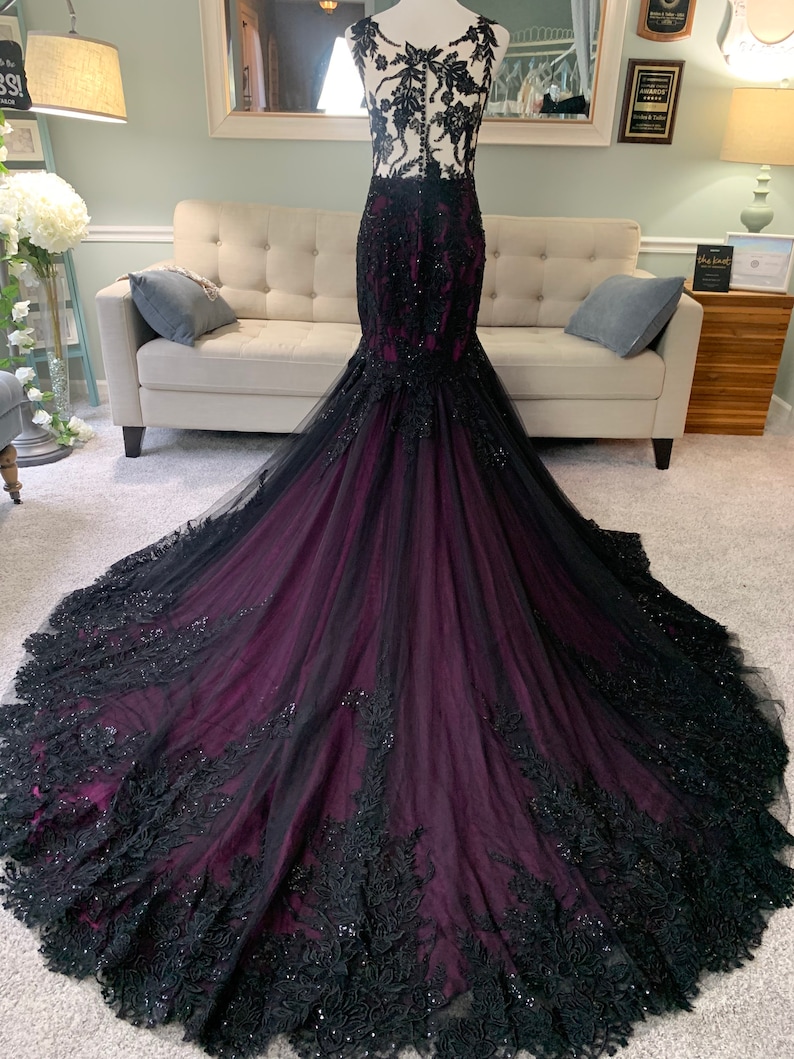 Black and Purple Wedding Dress with Cape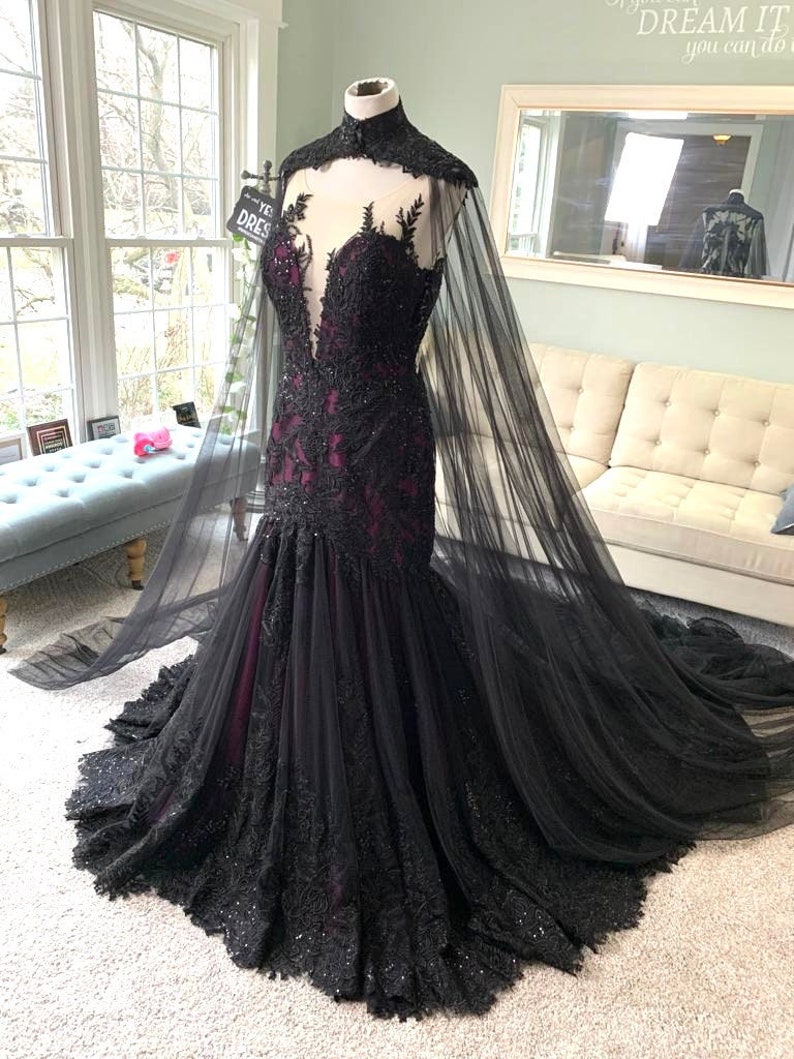 How To Wear A Black Dress At A Wedding
Choosing a black dress for your wedding is no small feat, but it's not impossible. We've created this guide to help you choose a dress that fits you, your body type and style, as well as your budget.
Choose Your Dress Based On Your Body Type
When choosing the perfect dress for your body type, it's important to think about how much coverage you want or need. If you have curves then try on high-waisted dresses that will bring attention upwards towards your face rather than downwards towards the waistline of the dress. If you're shorter in stature try on some ballerina-style dresses with tulle skirts that can be short at hip level or long at knee level (depending on height). If you are tall try experimenting with high necklines which elongate and lift up the shoulders while still being comfortable enough when sitting down!
It's your wedding, so you have choices.
If you love the idea of a traditional white wedding dress but want to add something different to your look, consider a black dress for wedding. Black is often thought of as a color that's more conservative and reserved, but it can also be incredibly bold and dramatic when paired with other colors. It's your wedding—you have choices!
Black Bridesmaid Dresses

Conclusion
Black wedding dresses are an excellent way to make your wedding look unique and special. The best part about them is that they can be worn with any color scheme or theme in mind, so if you have a black dress already lying around the house, don't feel pressured into buying a new one just because it doesn't match the wedding colors perfectly! Just think about what kind of style will work best for your event before making any big purchases.