Top 12 Golden Marigold Yellow Wedding Color Palettes 2023
Color matching with golden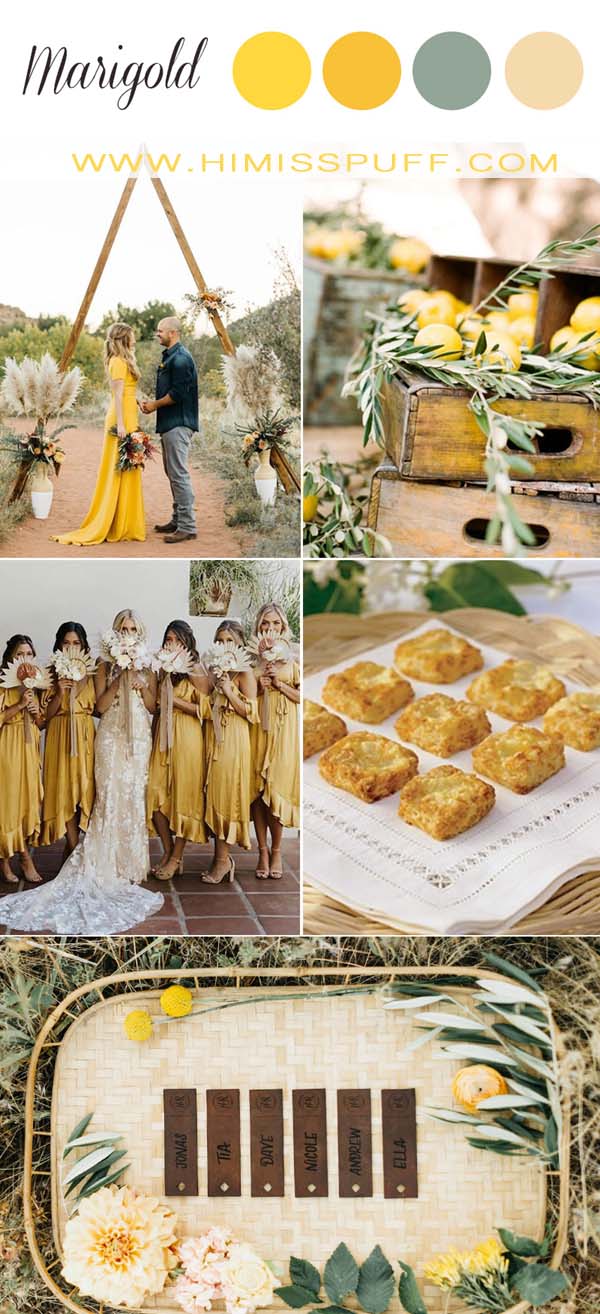 Marigolds symbolize passion and creativity, two qualities essential to wedding planning success. And a color palette infused with the rich, golden hues of Marigold blooms is sure to wow your wedding guests.
Some of our favorite colors to pair with marigold are greenery, navy, and gray, but black & white, gold & red, and yellow & pink (among others) make beautiful matches too! Scroll on through to get inspired!
Marigold + Jade
Nothing says pure and wholesome wedding day joy quite like a jade and marigold color scheme. This one is a bold and showy yellow balance of orange and blue hues that anyone can pull off, especially if you pair it with the right atmosphere. This palette is the perfect wedding color for a lively and carefree affair, with a coastal vibe.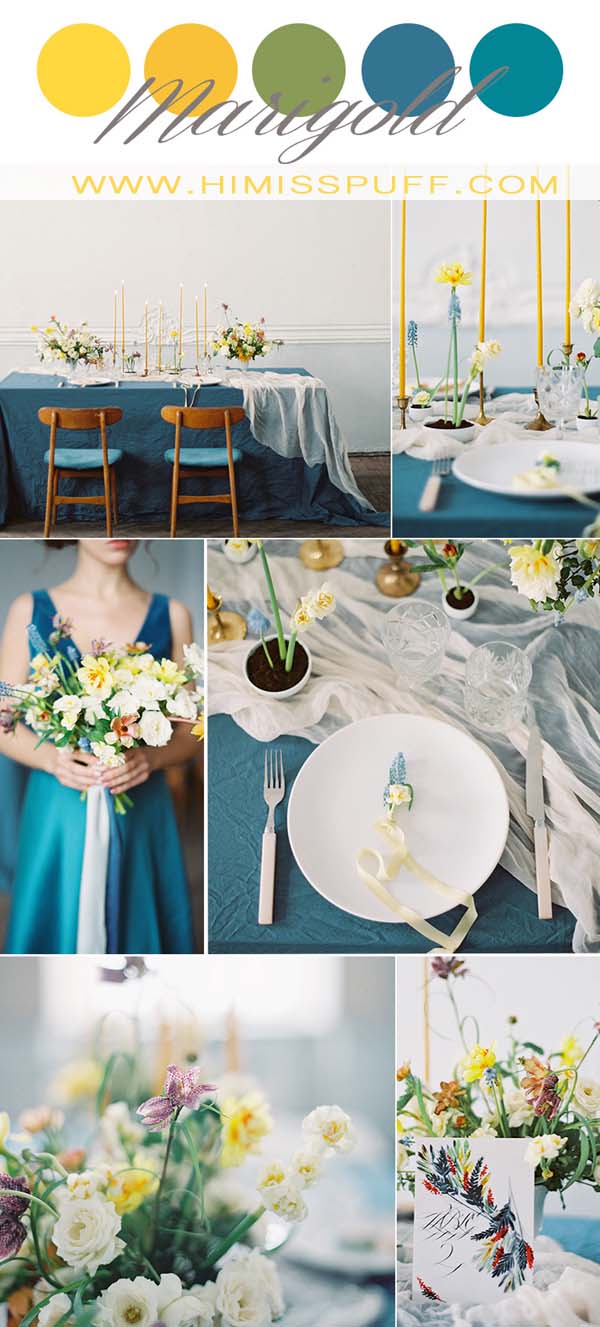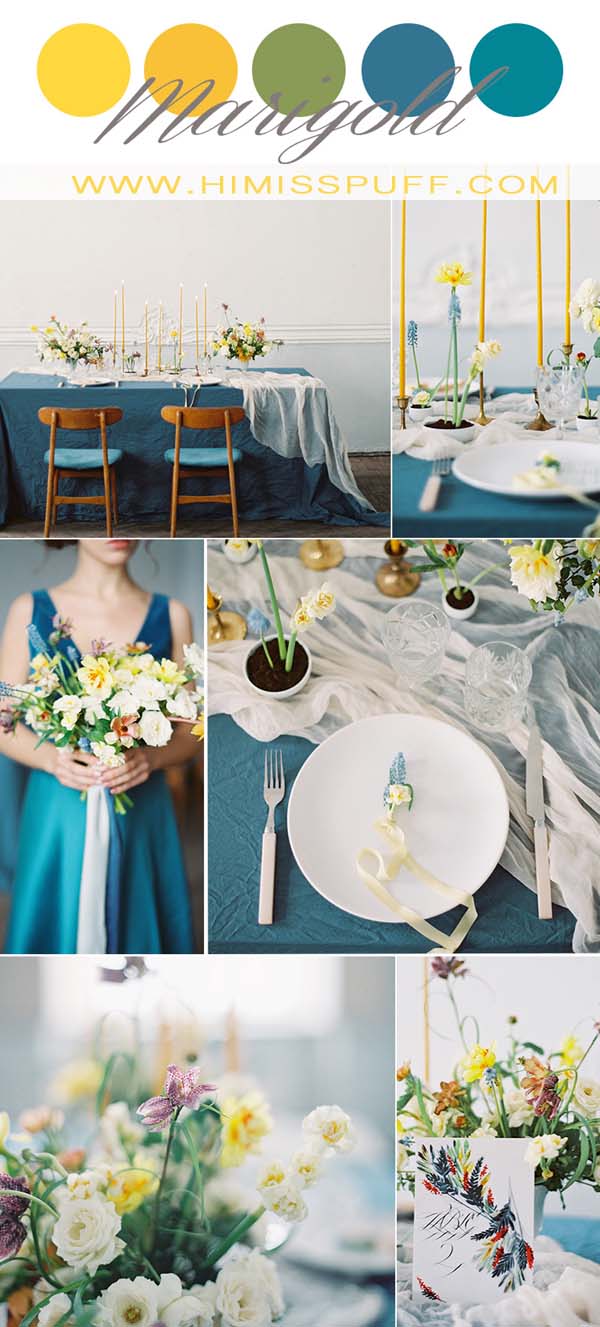 Marigold + Pink
Marigold yellow pairs well with pastel tones such as pink and peach. These soft tones are composed of cool and warm colors that hug each other. You might also go with a softer golden color.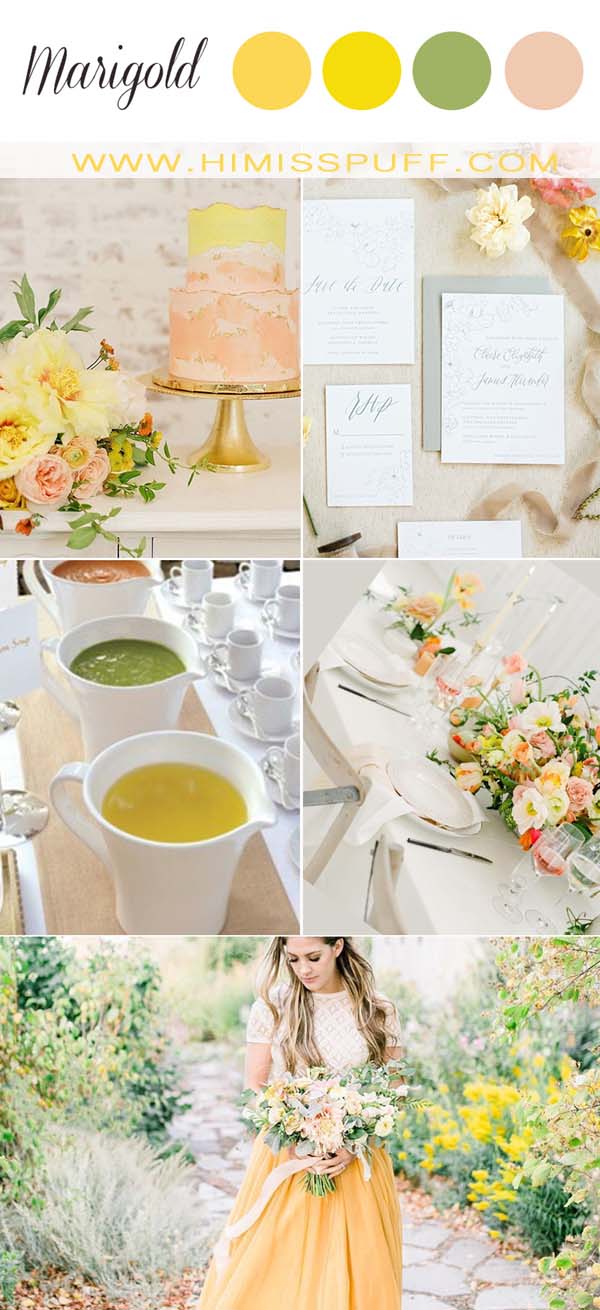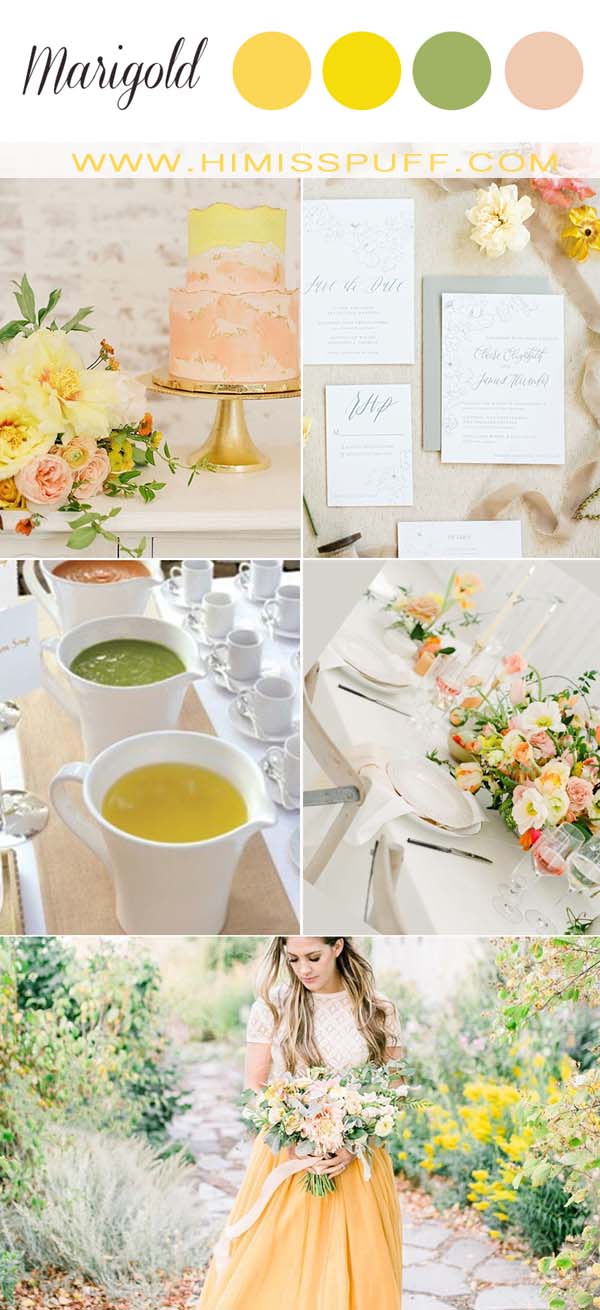 Marigold + Blue
This color combination is stunning! Marigold is a very happy color, and it can help to set the tone for a very warm and happy wedding backdrop. The blue also provides a soothing and calming effect, which is perfect for a relaxed and easy-going wedding. Marigold and blue are a great balance of colors, and they look beautiful together. Yet, they don't look too similar!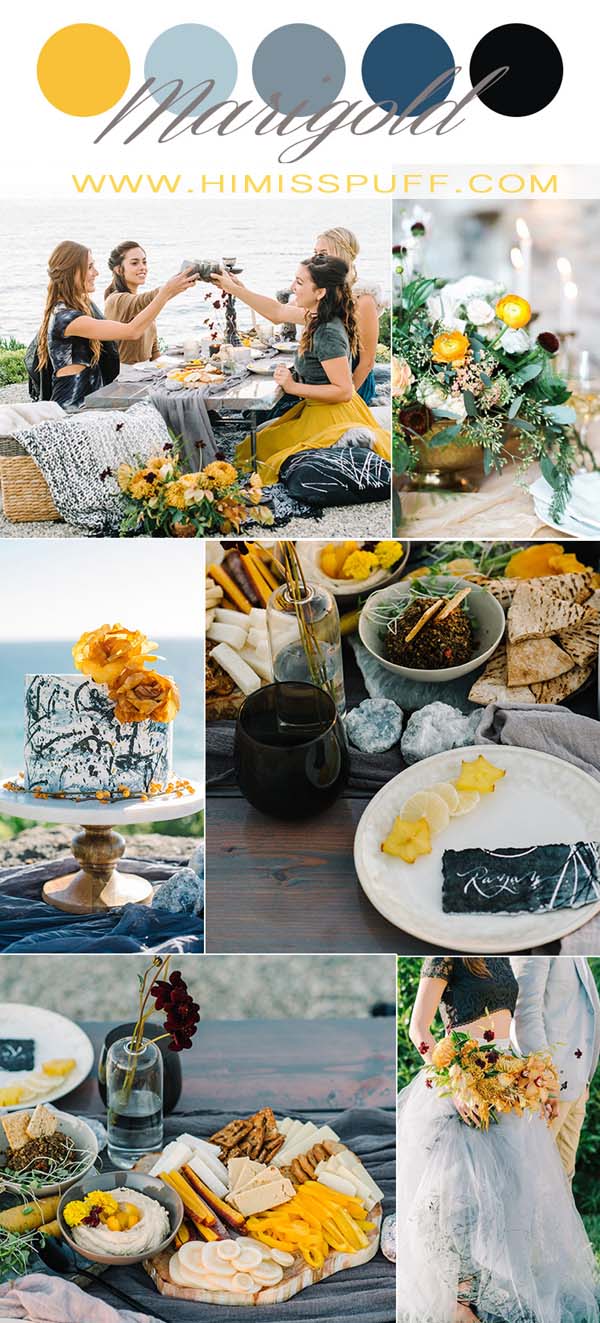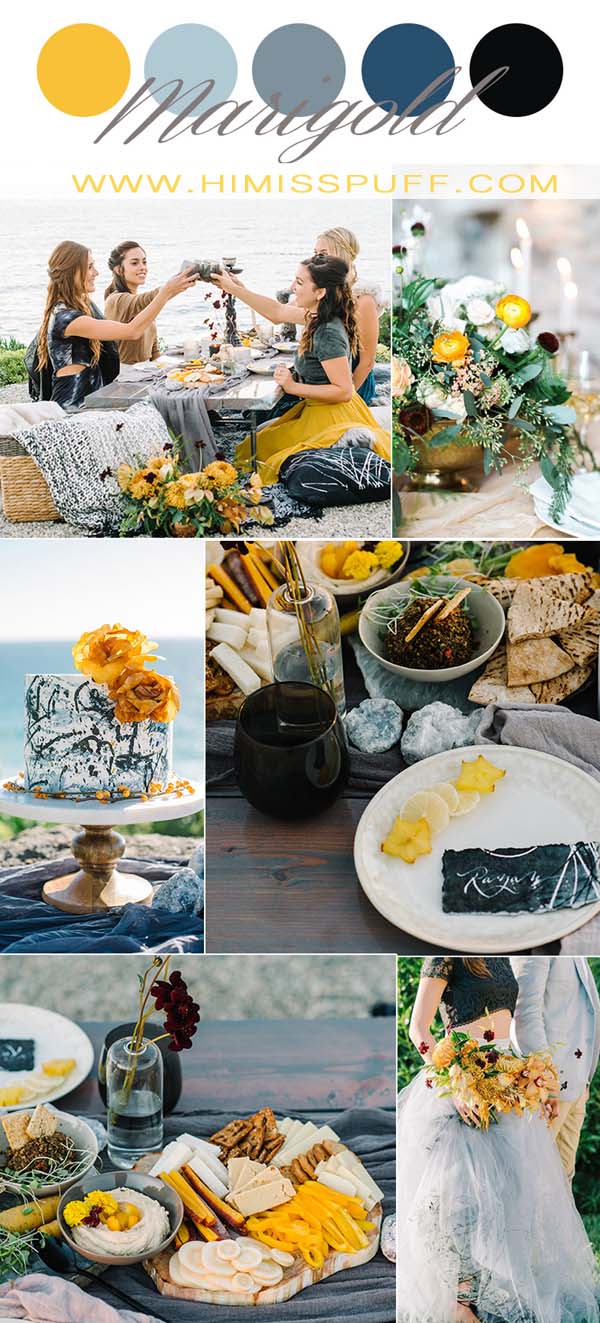 Marigold + Green
Marigold yellow has a golden undertone that is bright and festive. It also emits a calming energy with a contemplative color palette. The green, gold and orange tones of this shade help denote the two tones, while dark brown brings forth a warm and deeper earth tone aura. Camel and deep navy bring in a bit of autumnal tones to the palette, but the rest will depend on your wedding color sense. This is the perfect shade for a wedding.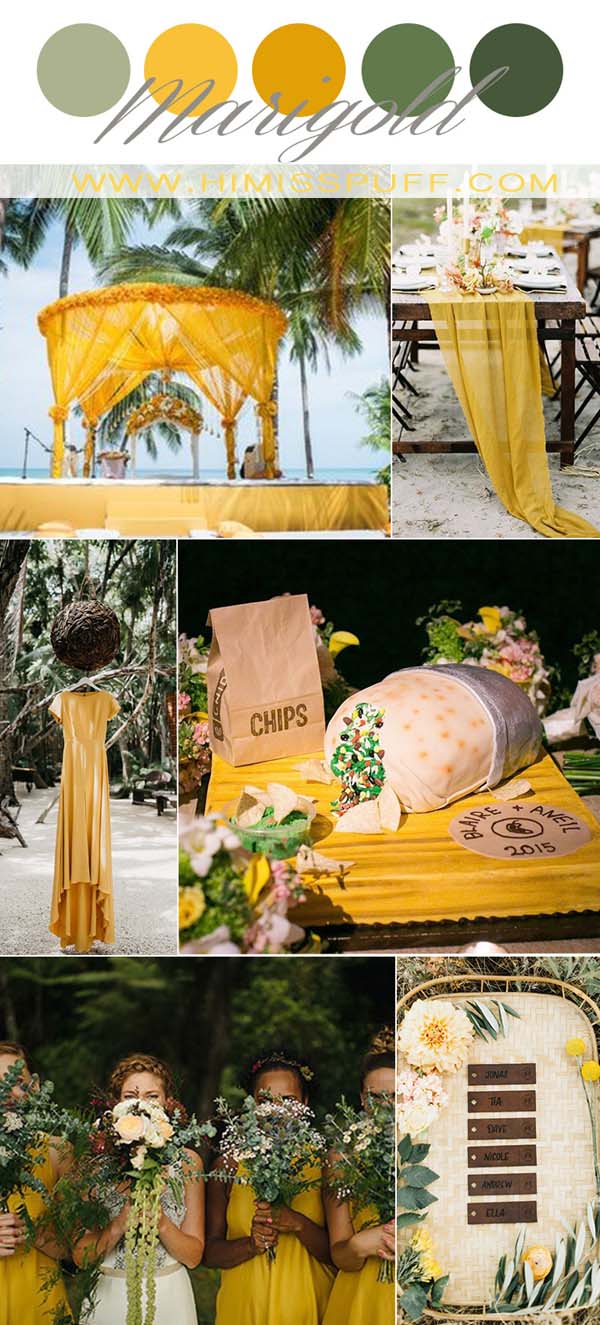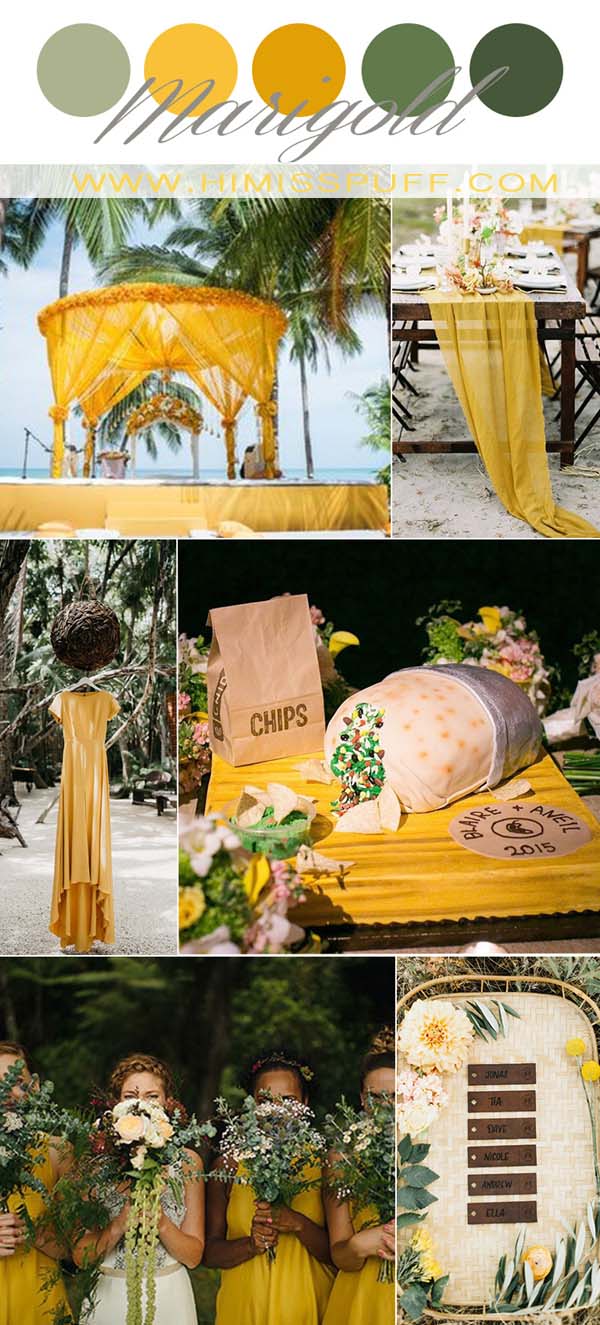 Marigold + Teal
This light teal color from yellow can be mixed to attain a great color that is suitable for a modern wedding or even a backyard wedding. While it is a hot color, it still works well in a natural or formality wedding. The contrasting color of teal is the pattern of this palette. The delicate pattern of teal is a perfect contrast to the strong yellow.


Marigold + Fuchsia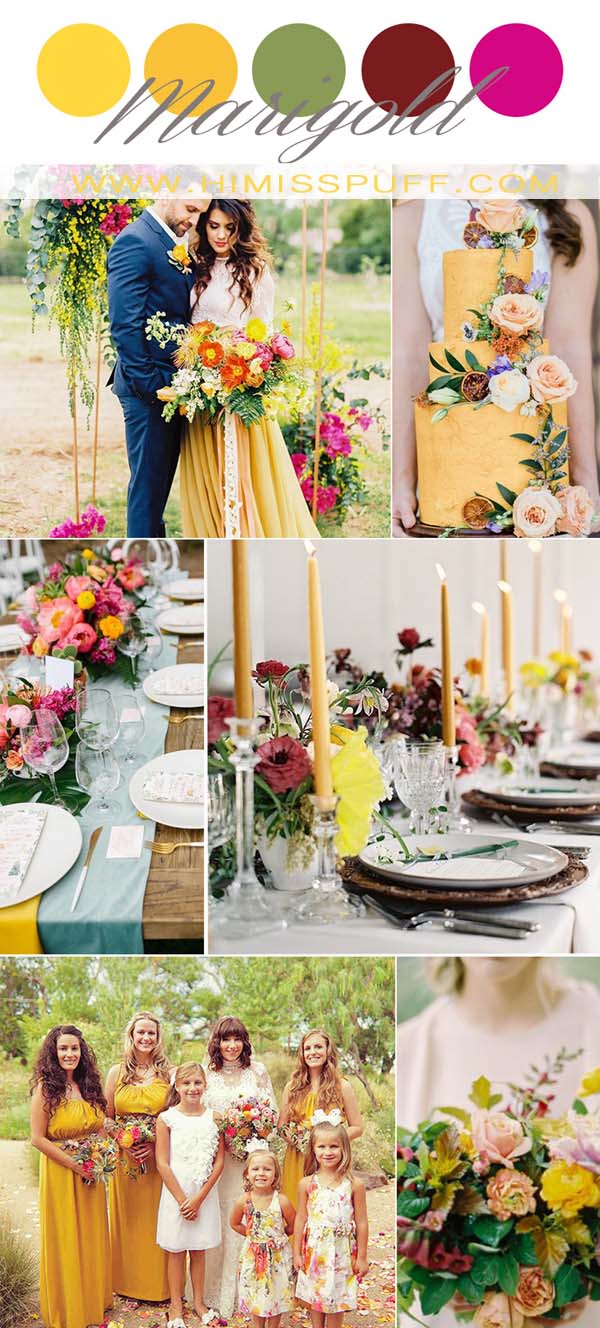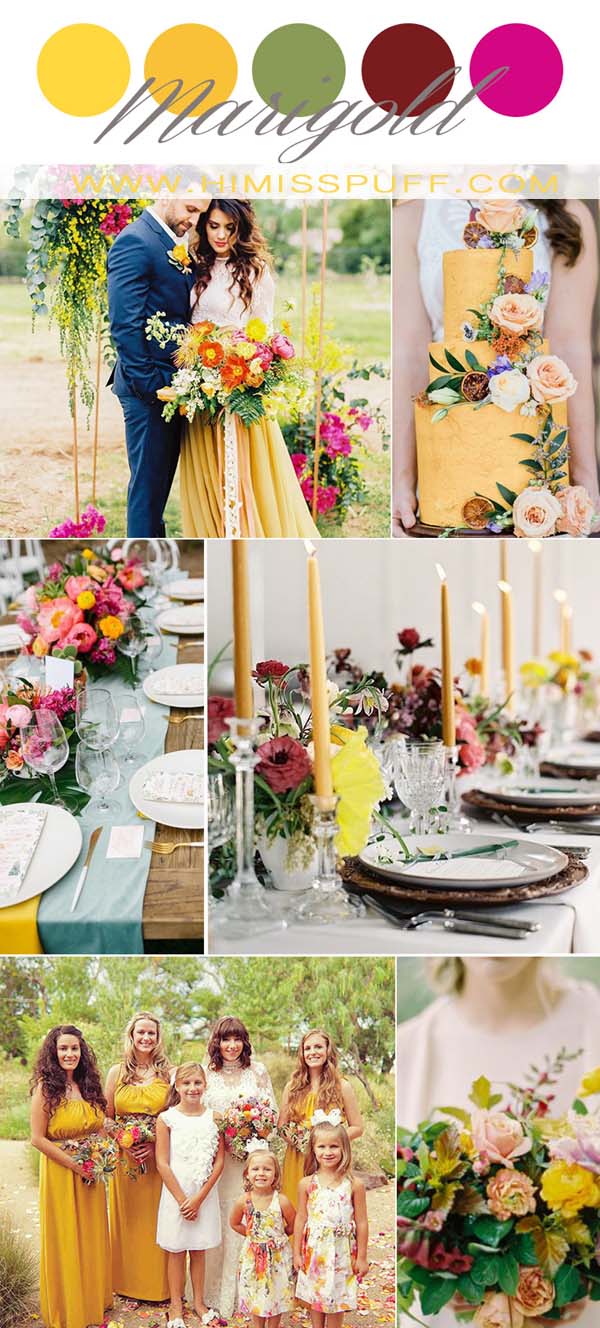 Marigold + Yellow


Marigold + Dusty Blue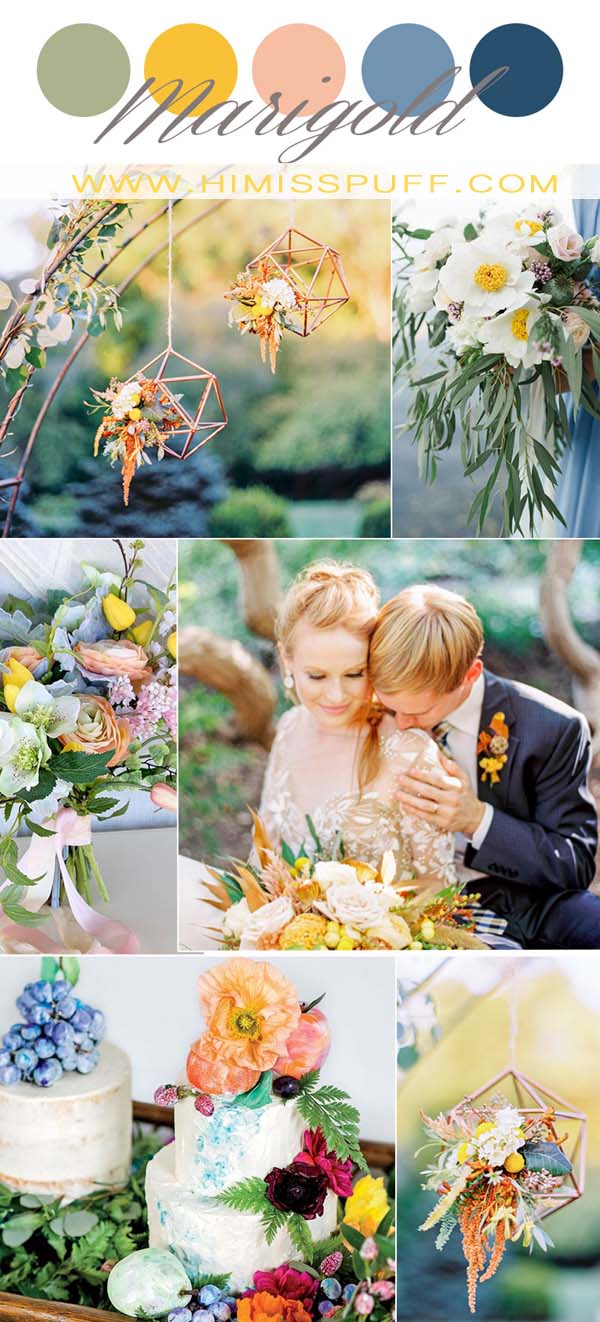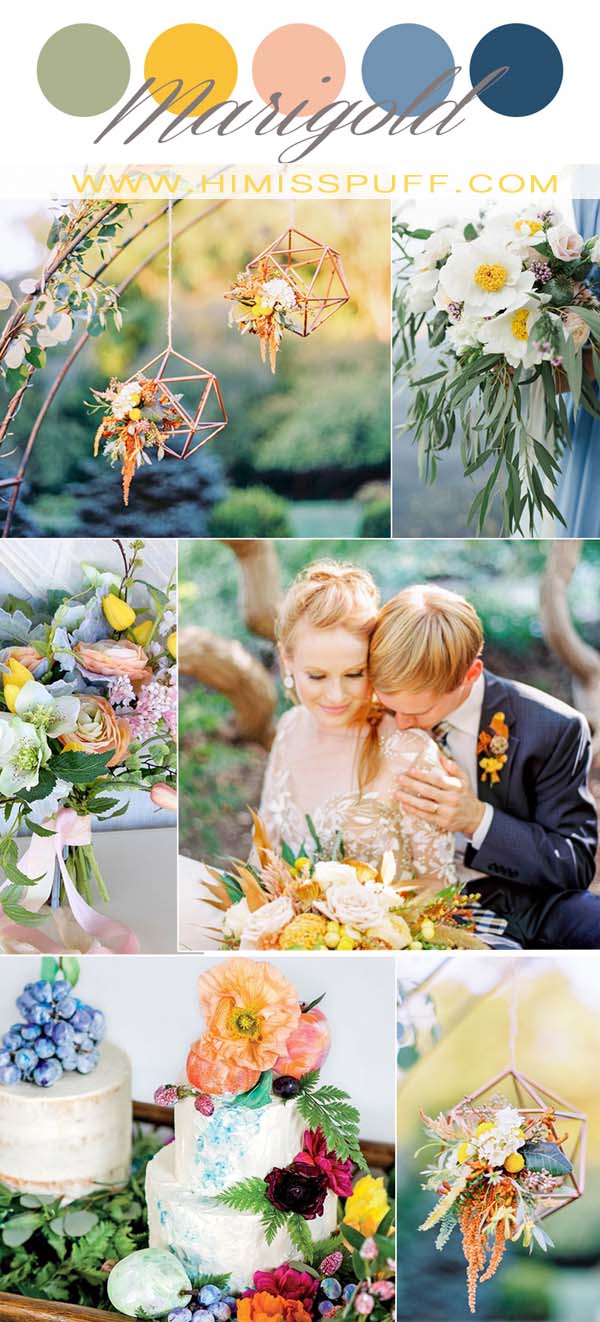 Marigold + Burgundy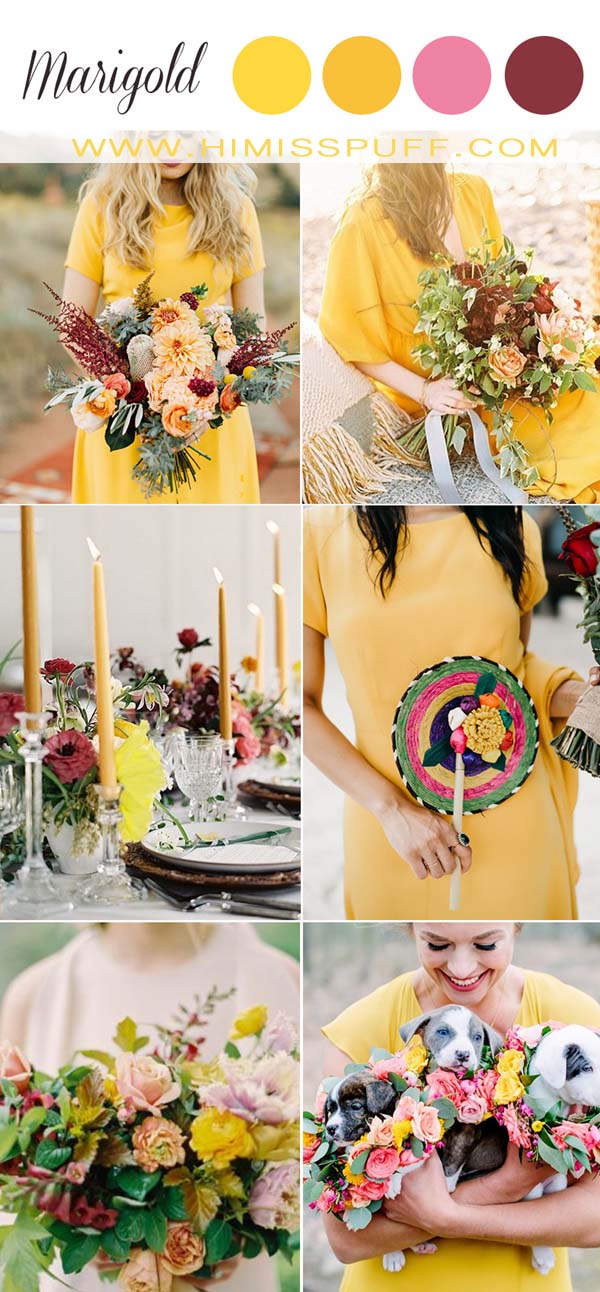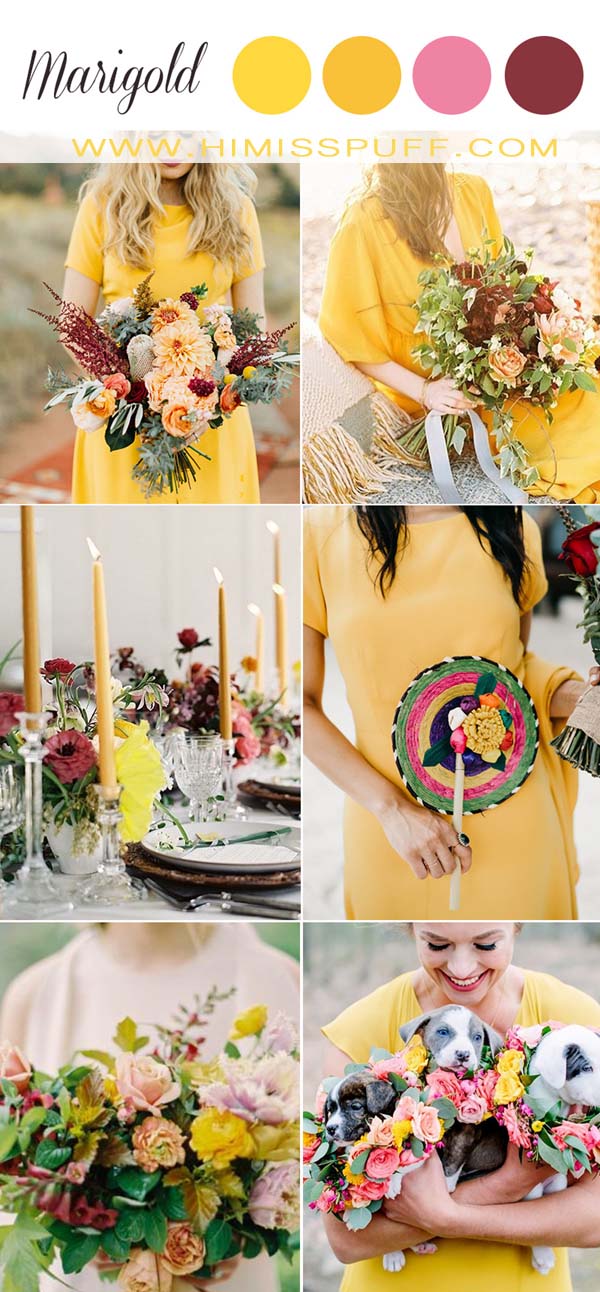 Marigold + Greenery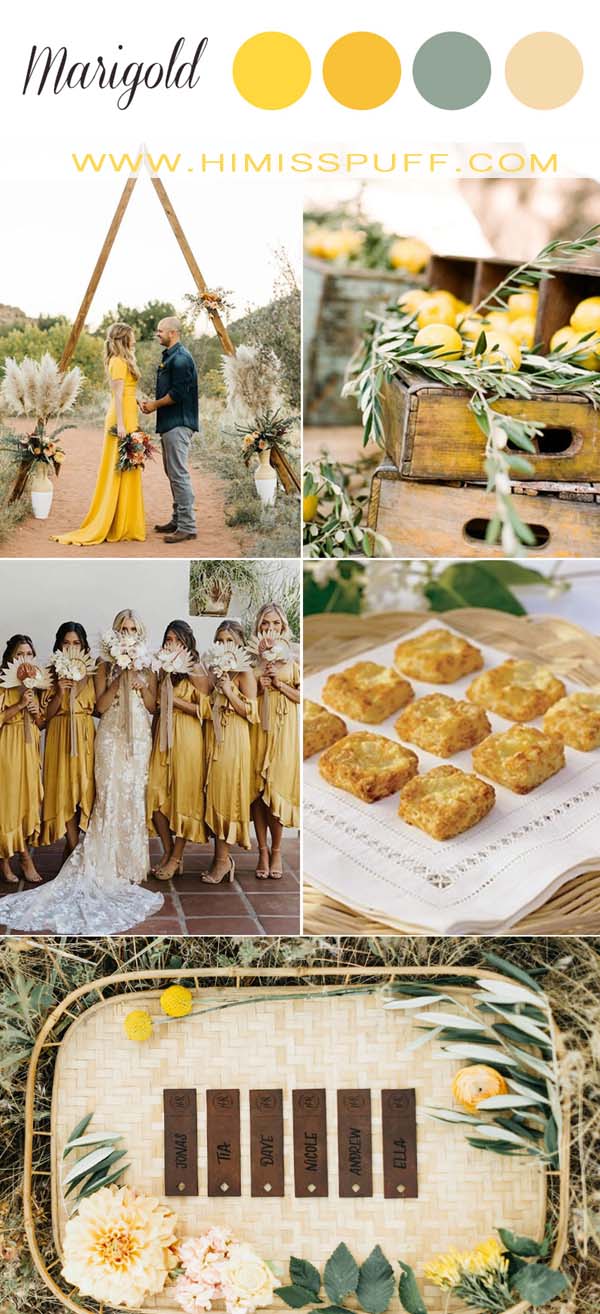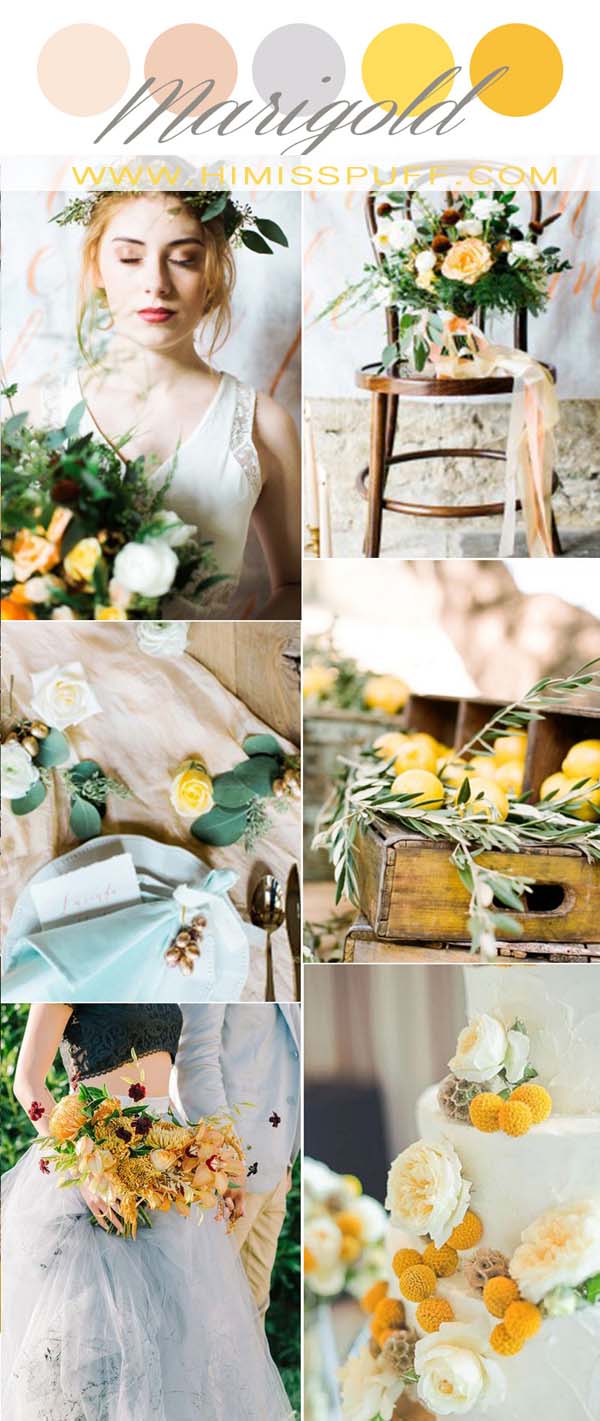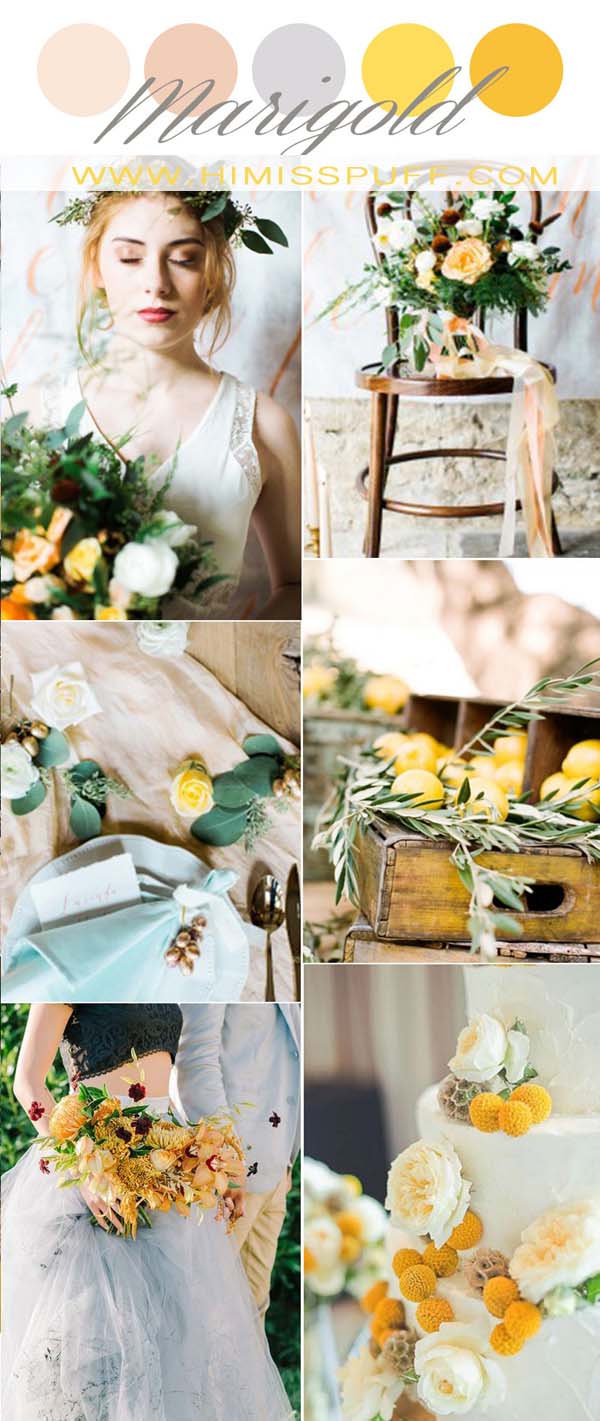 If you're looking for a wedding color palette that will fit into your current color scheme, or want to create a new one that fits with your personal style, Golden Marigold Yellow is the perfect choice. With so many options available, there's sure to be something that fits your needs and personality perfectly! Have you tried any of these palettes?What other golden marigold yellow wedding color palettes do you think deserve a spot on our list?Let us know in the comments below.