Top 12 Golden Marigold Wedding Color Palettes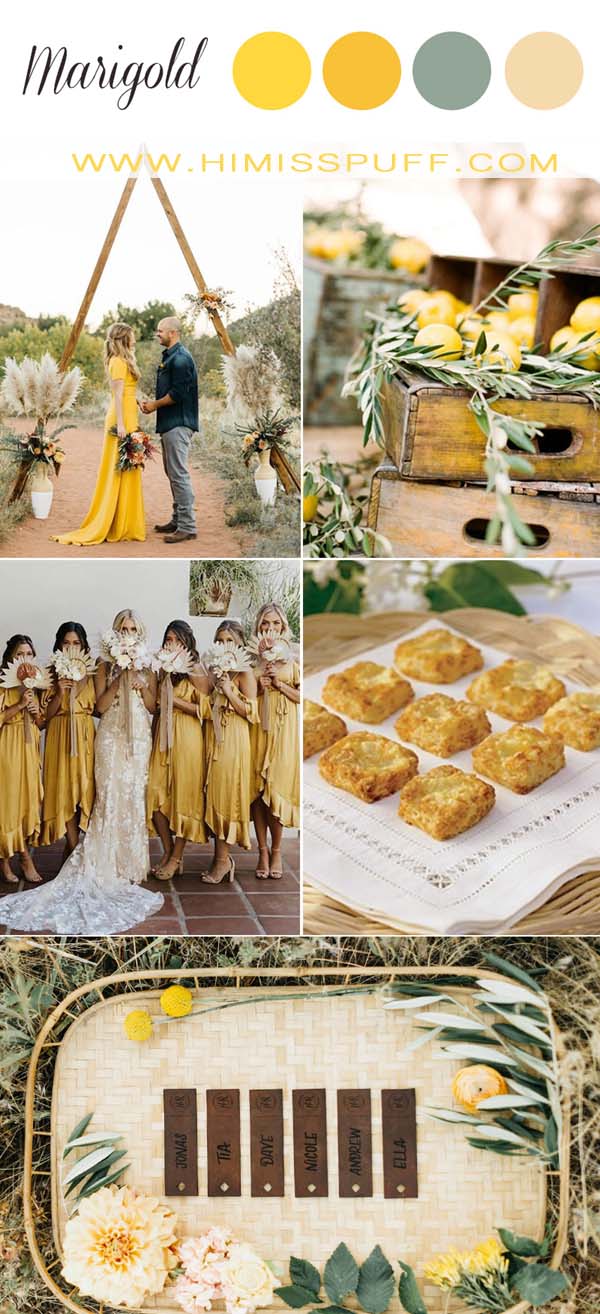 Marigolds symbolize passion and creativity, two qualities essential to wedding planning success. And a color palette infused with the rich, golden hues of Marigold blooms is sure to wow your wedding guests.
Some of our favorite colors to pair with marigold are greenery, navy, and gray, but black & white, gold & red, and yellow & pink (among others) make beautiful matches too! Scroll on through to get inspired!