Unveiling Unbeatable Black Friday Deals on Exquisite Formal Dresses for Women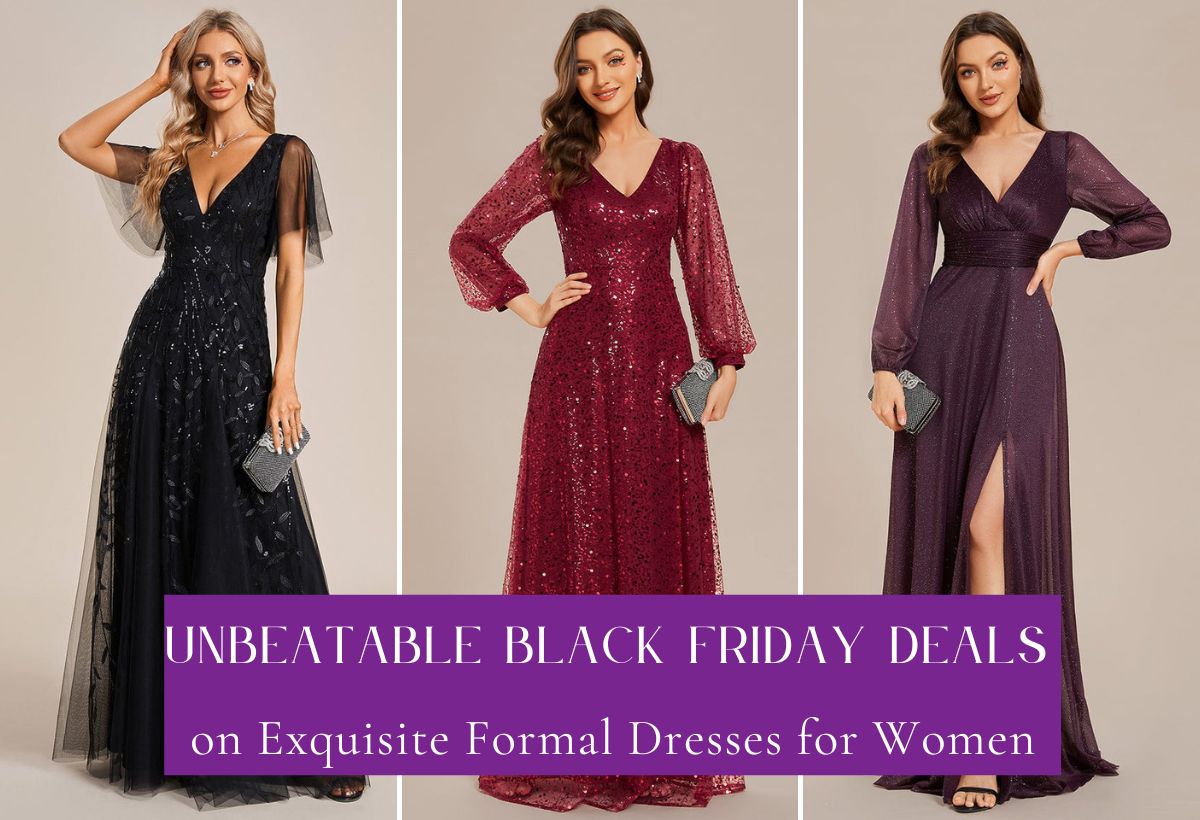 Ladies, this Black Friday is the perfect opportunity to find that attention-grabbing formal attire you've been seeking! Our online boutique boasts an array of unparalleled, elegantly refined formal dresses that steal the spotlight at any special occasion. Keep reading to discover our astonishing formal wear collection crafted specifically for turning heads.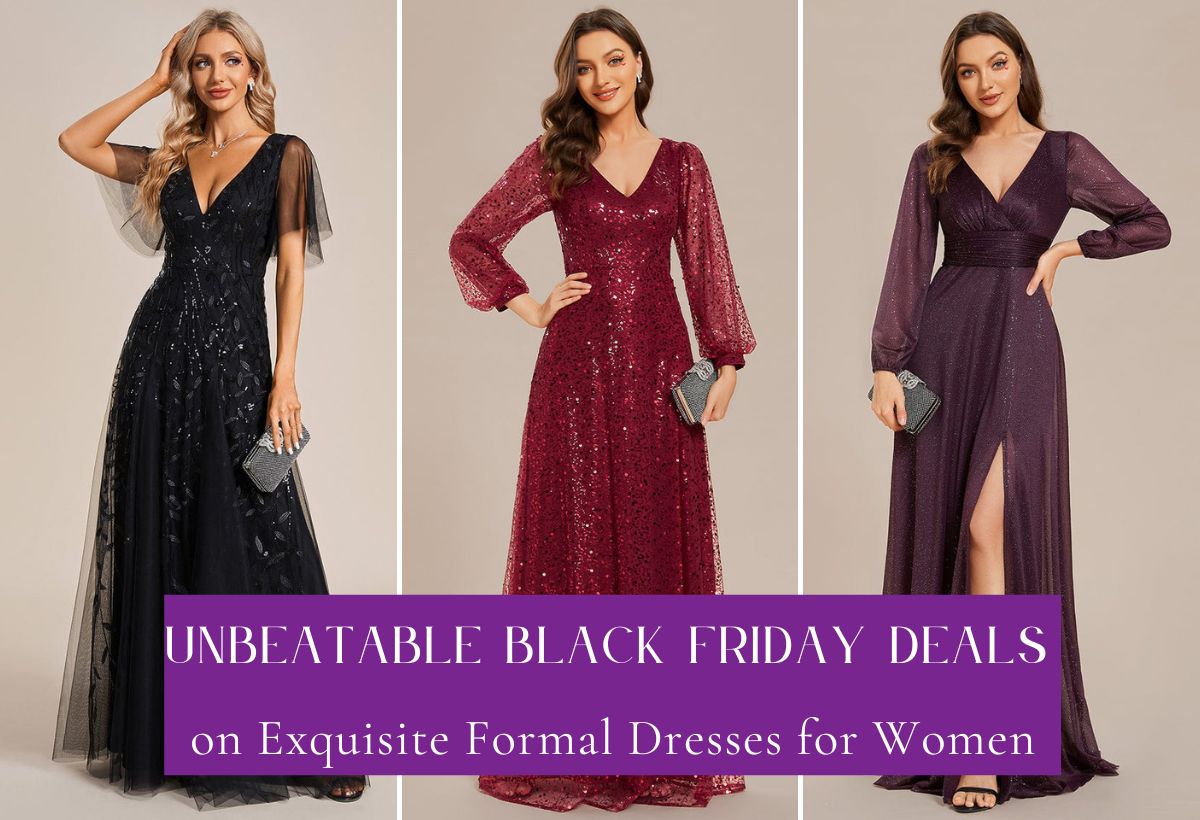 Elegant Formal Evening Dress Collection with Captivating Charm
For those who seek elegance, our collection of formal evening dresses will captivate your heart. Meticulous designs and high-quality fabrics ensure you exude enchanting charm at any formal event. This Black Friday, these breathtaking dresses will be presented at astonishing discounted prices, allowing you to embrace every special moment with grace.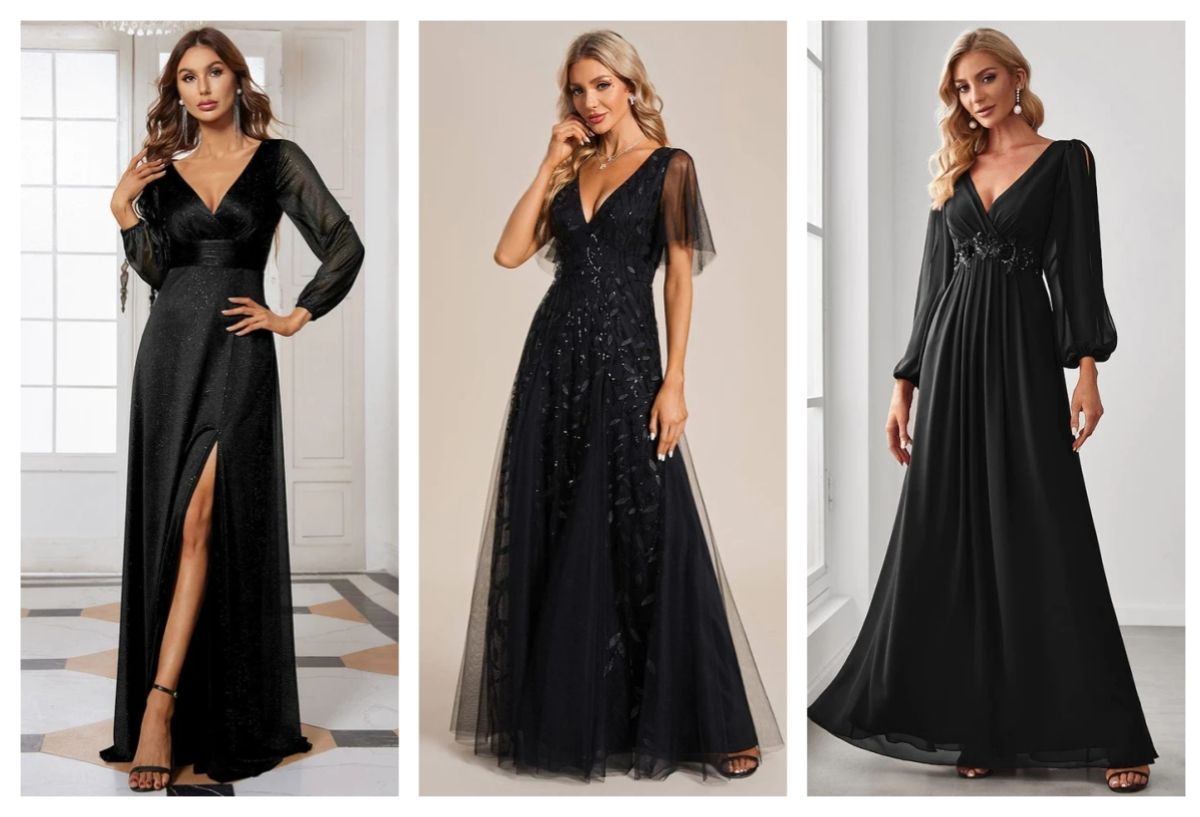 Sexy Long Sleeve V-Neck Shiny Formal EveningDress: This stunning dress features a sleek V-neck and long sleeves, creating a sophisticated yet alluring look. Perfect for formal evenings, its shiny fabric adds a touch of glamour. Pair it with strappy heels and minimal jewelry for a captivating ensemble.
V Neck Ruffle Sleeves Sequin Maxi Long Formal Evening Dress: A dazzling choice for formal events, this maxi dress boasts a V-neck adorned with ruffle sleeves and sequins, exuding elegance and charm. Opt for statement earrings and a sleek updo to complement the dress's shimmering allure.
Elegant Chiffon V-Neckline Long Sleeve Formal Evening Dress:Exemplifying grace and sophistication, this chiffon dress with a V-neckline and long sleeves is an epitome of timeless elegance. Ideal for formal occasions, style it with delicate accessories and heels for a refined look.
Confidently Elegant Formal Wedding Guest Dresses Collection
Looking for confident and elegant wedding guest dresses? Our collection meets your needs perfectly. Stylish designs and meticulously crafted details make you stand out at gatherings or celebrations. On this special shopping day, these selected dresses will showcase your charming allure at surprising discounted prices.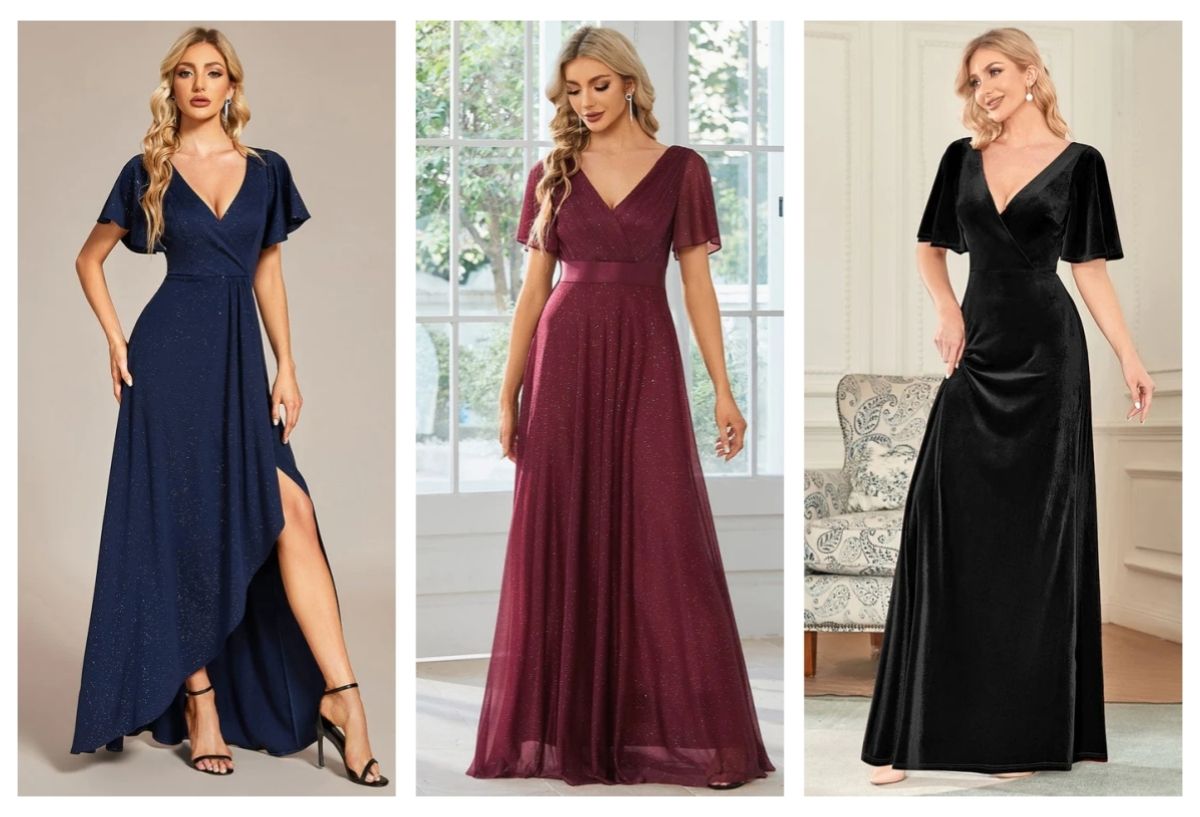 High-Low Front Side Slit Ruffled V-Neck Formal Wedding GuestDress: This dress blends style and grace with its high-low hem, side slit, and ruffled V-neck detail. A perfect choice for wedding guests, pair it with strappy sandals and a clutch for a chic and feminine ensemble.
V-Neck Ribbon Waist A-Line Formal Wedding GuestDress Dress: Embrace elegance with this A-line dress featuring a V-neck, ribbon waist detail, and a flowy silhouette. Suitable for various formal events, complement it with dainty jewelry and heels to complete your sophisticated look.
Elegant Double V Neck VelvetFormal Wedding Guest Dress with Sleeves: Indulge in luxury with this velvet dress boasting double V-necklines and sleeves. Ideal for formal weddings, style it with statement earrings and a sleek hairstyle to showcase its opulent charm.
Sparkling Sequin Formal Dresses Collection Suitable for All Occasions
Want to be the life of the party? Our collection of sparkling sequin formal dresses is an absolute must-have. Whether it's a dazzling night or a solemn occasion, these dresses add sparkle to your presence. This Black Friday, they will shine at amazing discounted prices, making you the star of the show.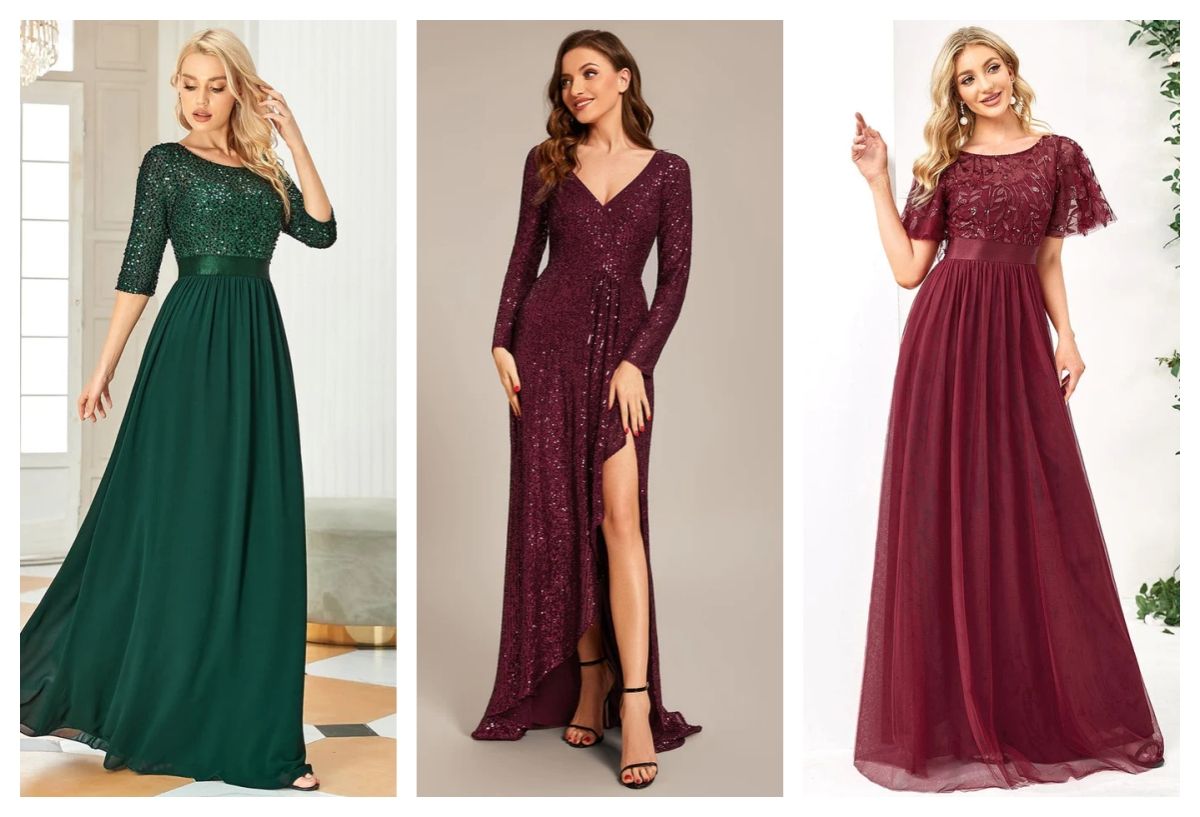 Elegant Round Neckline Long Sleeves Sequin FormalDress: Radiate sophistication in this sequined dress featuring a round neckline and long sleeves. Perfect for formal evenings, pair it with classic pumps and minimal accessories for a refined and polished appearance.
Sequin Long Sleeve V-neck Asymmetrical Hem FormalDress: Modern and chic, this dress showcases sequined long sleeves, a V-neckline, and an asymmetrical hem. Ideal for formal events, style it with bold earrings and strappy heels for an edgy yet elegant look.
A-Line Sequin Leaf Maxi FormalDress with Sleeves: Stand out in this A-line maxi dress adorned with sequined leaf detailing and sleeves. Versatile for various formal occasions, pair it with a sleek clutch and elegant heels for a glamorous ensemble.
The Black Friday shopping season has arrived! It's time to choose your favorite exquisite formal attire at discounted prices! Whether it's that captivating formal evening dress, a uniquely styled guest attire, or a dazzling sequin formal dresses, we have it all. Visit our online store now and seize this rare opportunity to acquire a stunning dress for yourself!