30 Best Midi Wedding Guest Dresses 2023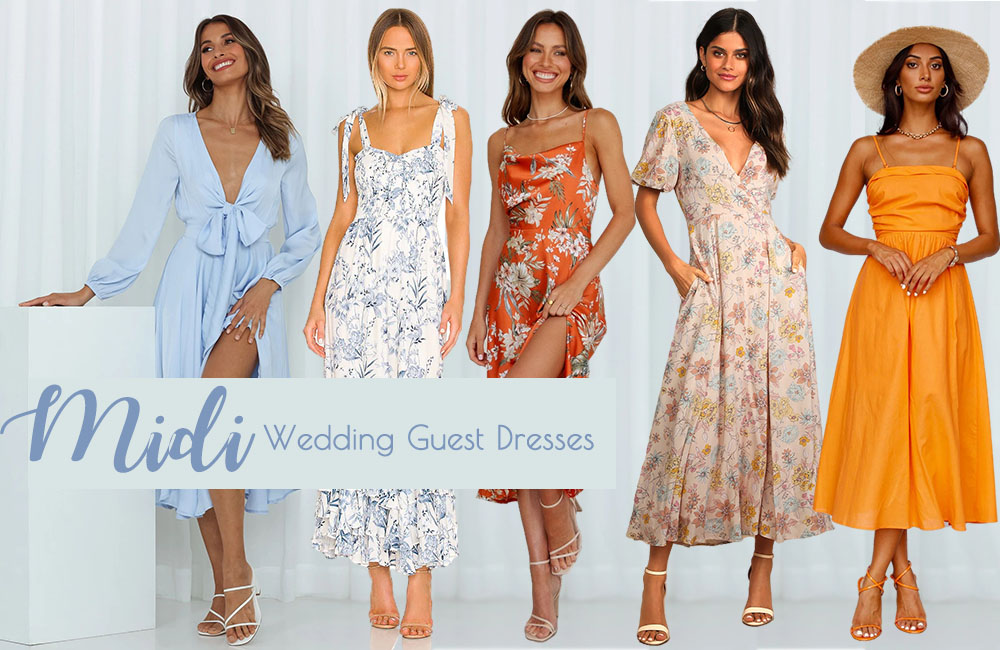 If you have a wedding (or five) in your near future, then you might be on the hunt for the perfect wedding guest dress. A midi wedding guest dress works well for just about any venue or season—no offense to your average maxi- or minidress.
Best of all? These days you've got a lot of options to choose from. For starters, if you're attending an outdoor wedding on a farm, at a vineyard, or in a garden—since the pandemic isn't exactly over—nothing is more quintessential than a floral print. (For Bridgerton vibes, opt for a design with romantic sleeves or a bustier-inspired bodice.) Or try a shirtdress silhouette if you're craving more ease and comfort.
If your taste skews bold, though, no sweat: Oversized blooms make a big statement and work well throughout the cooler months. Not a floral fan? How about a splashier pattern featuring foliage or seashells instead? (Psst: These are especially fun for a beach wedding.)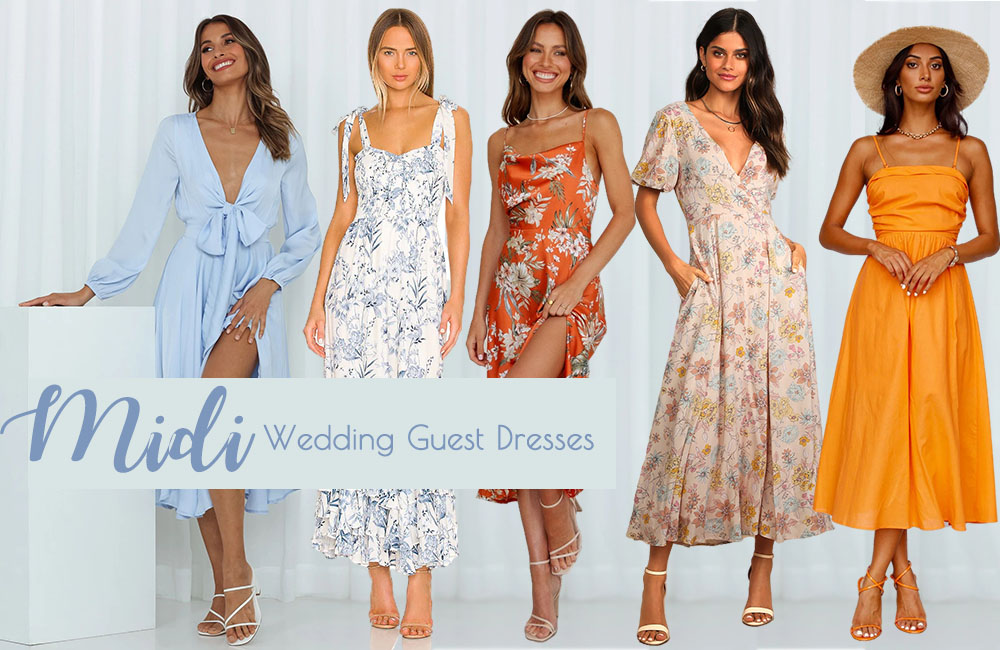 Bright-colored midis in shades like bubblegum pink, kelly green, or marigold are another way to stand out as a wedding guest year-round. You can take a saturated look one step further in a color-block design or a voluminous silhouette with a tiered skirt, puffy sleeve, or ample shoulder. And of course, pastels are always beautiful in the springtime, whether as a solid or pretty print.
No matter your taste or the wedding at hand, keep scrolling to discover 30 of the best midi wedding guest dresses.
GAIA FLORAL MIDI DRESS $98 / 15 Colors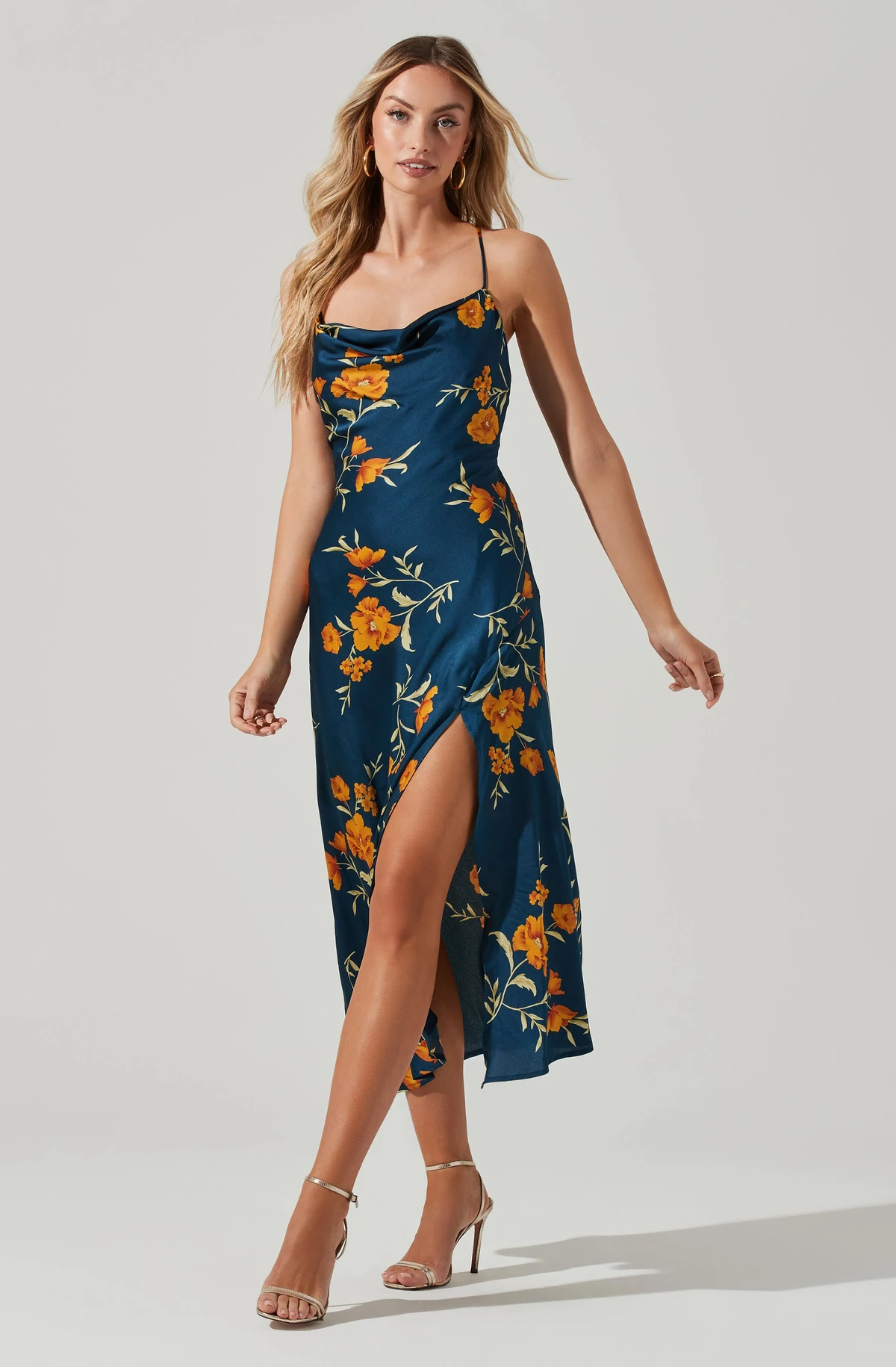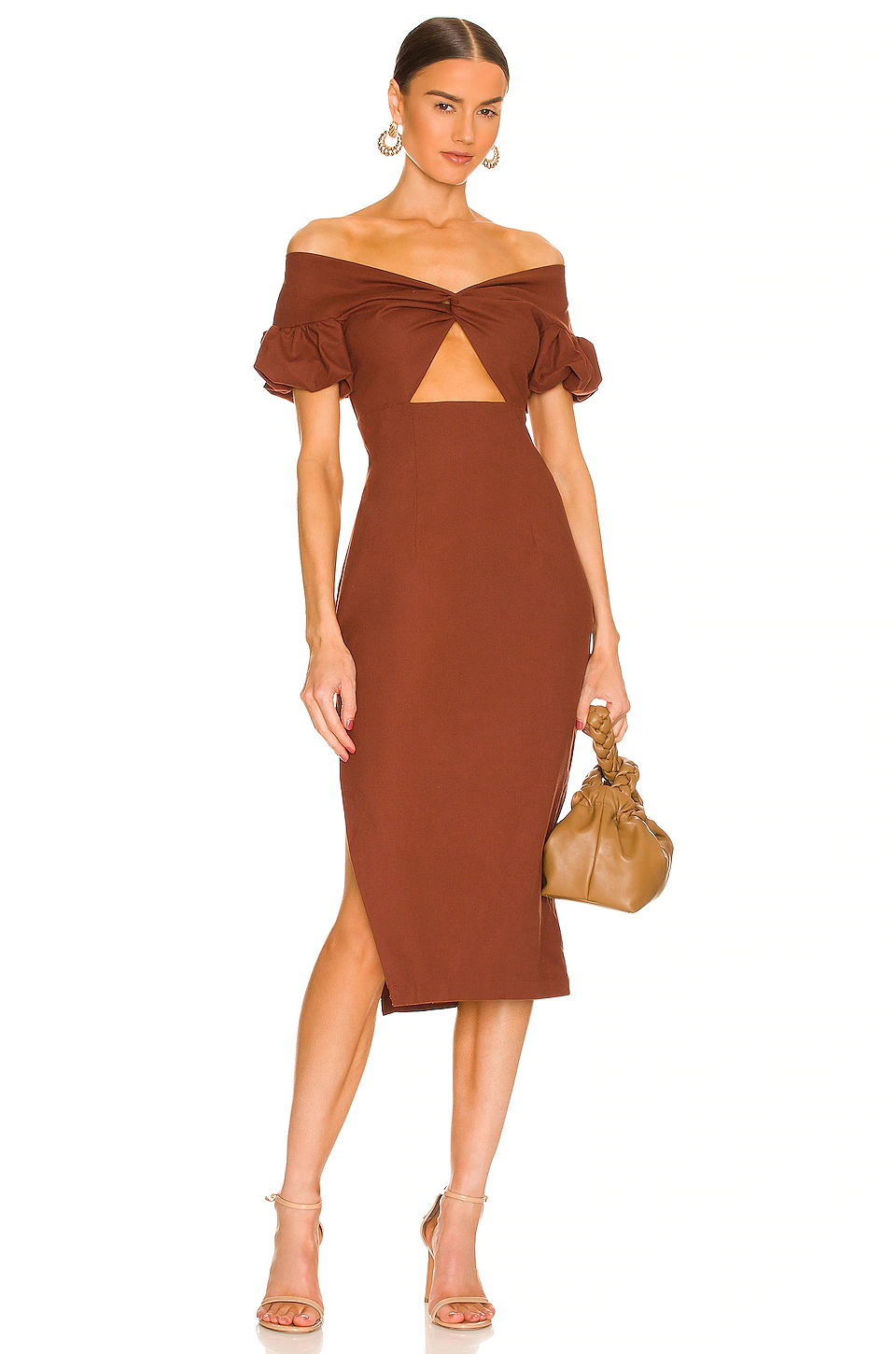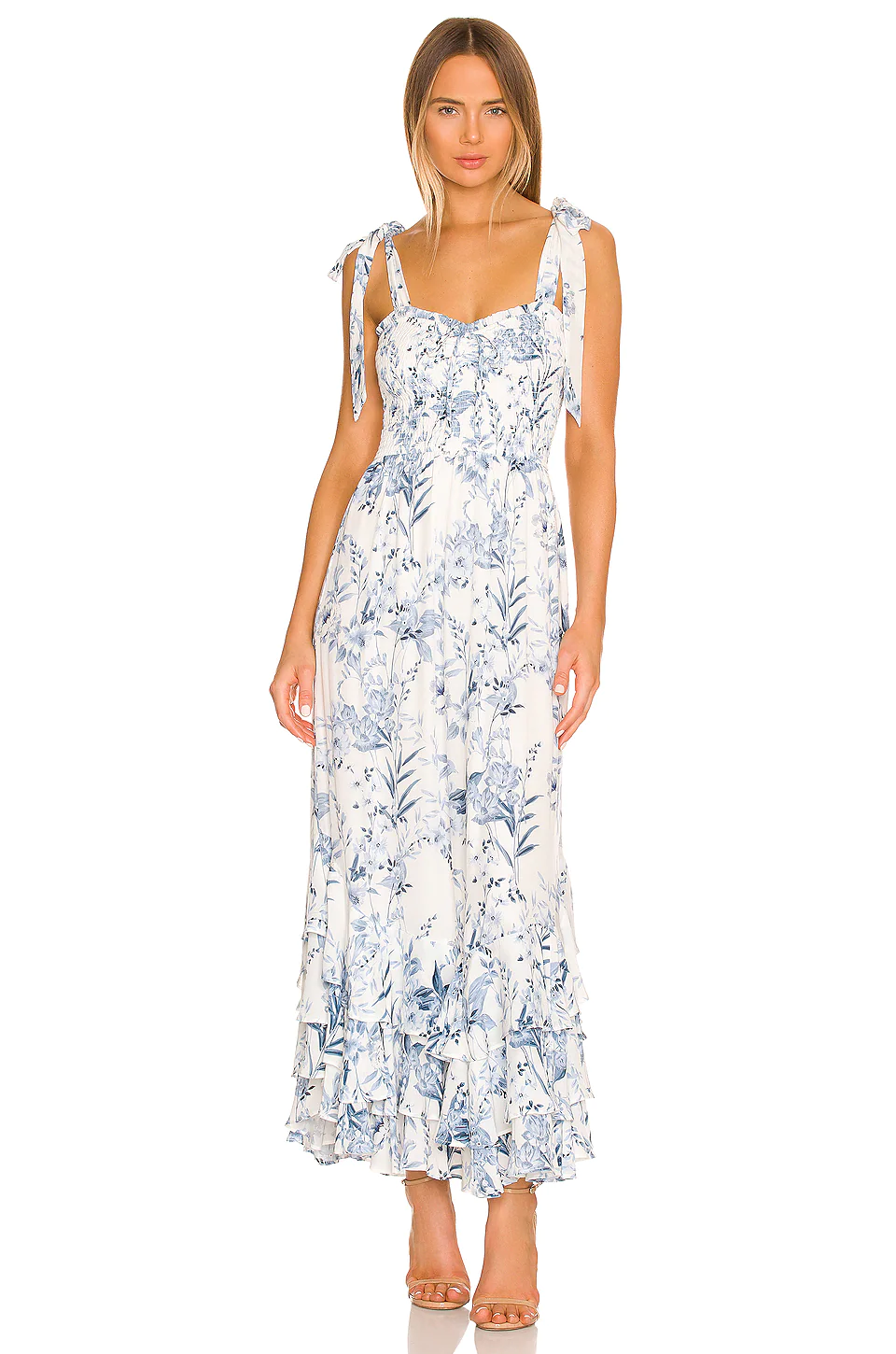 TALK FAST MIDI DRESS STEEL BLUE $96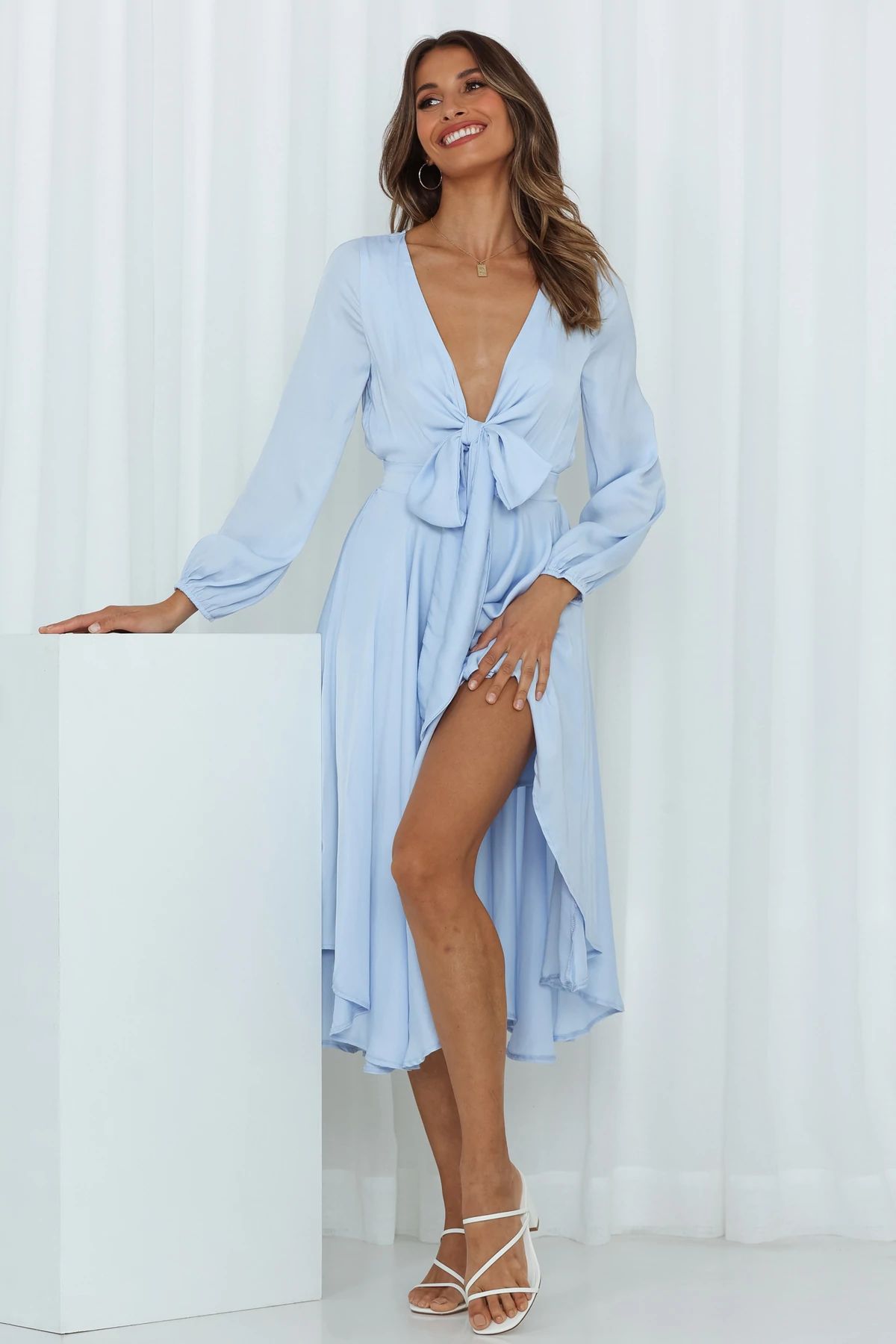 Pink Floral Print Puff Sleeve Midi Dress $79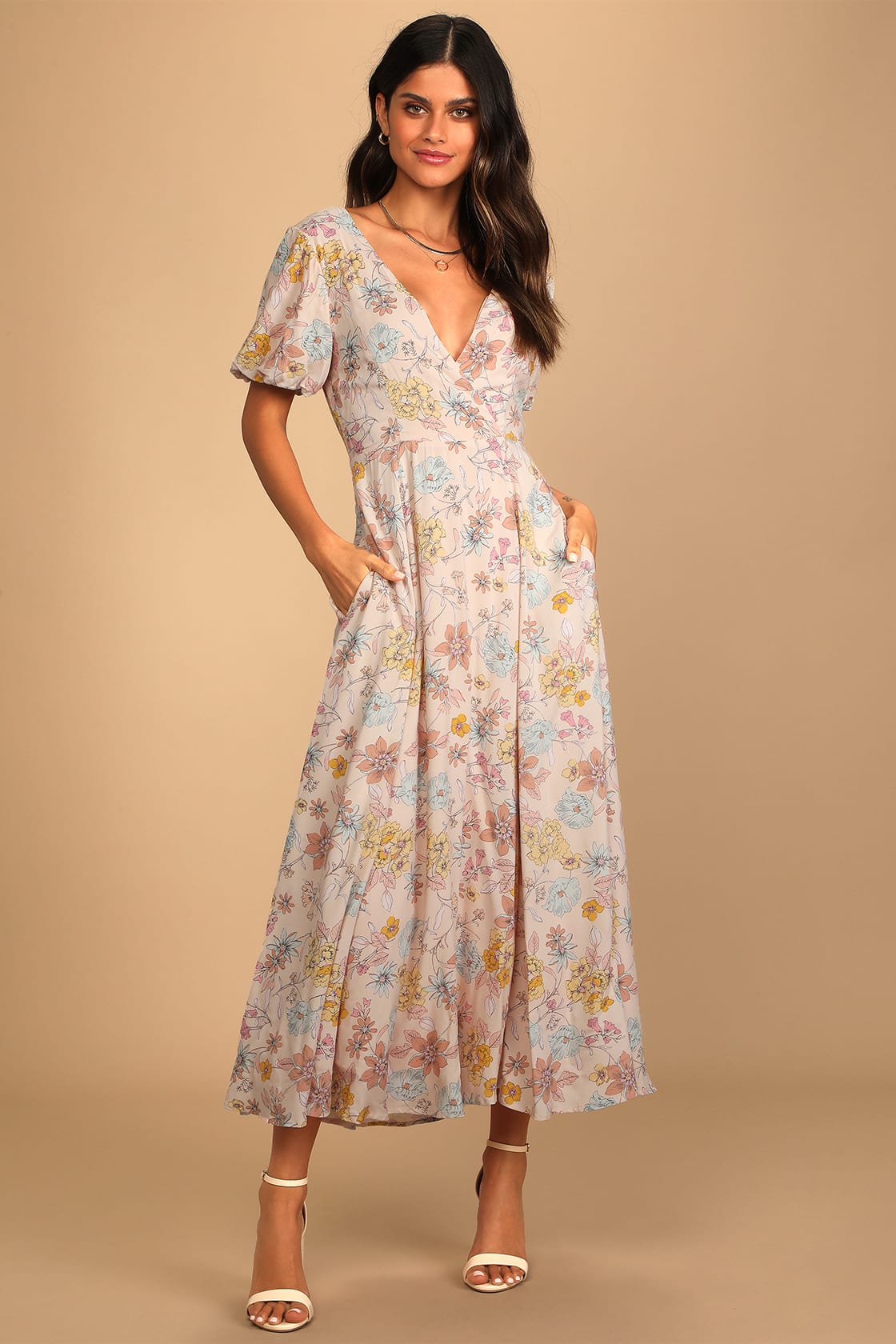 Lightweight woven fabric, with a vintage-inspired floral print, shapes this dress that has a surplice neckline, fitted bodice, and puffy short sleeves. A high waist tops a seamed midi skirt with hidden side seam pockets. The open back is accented with two crisscrossing adjustable straps.
HEART IN THE SUN MIDI DRESS ORANGE $75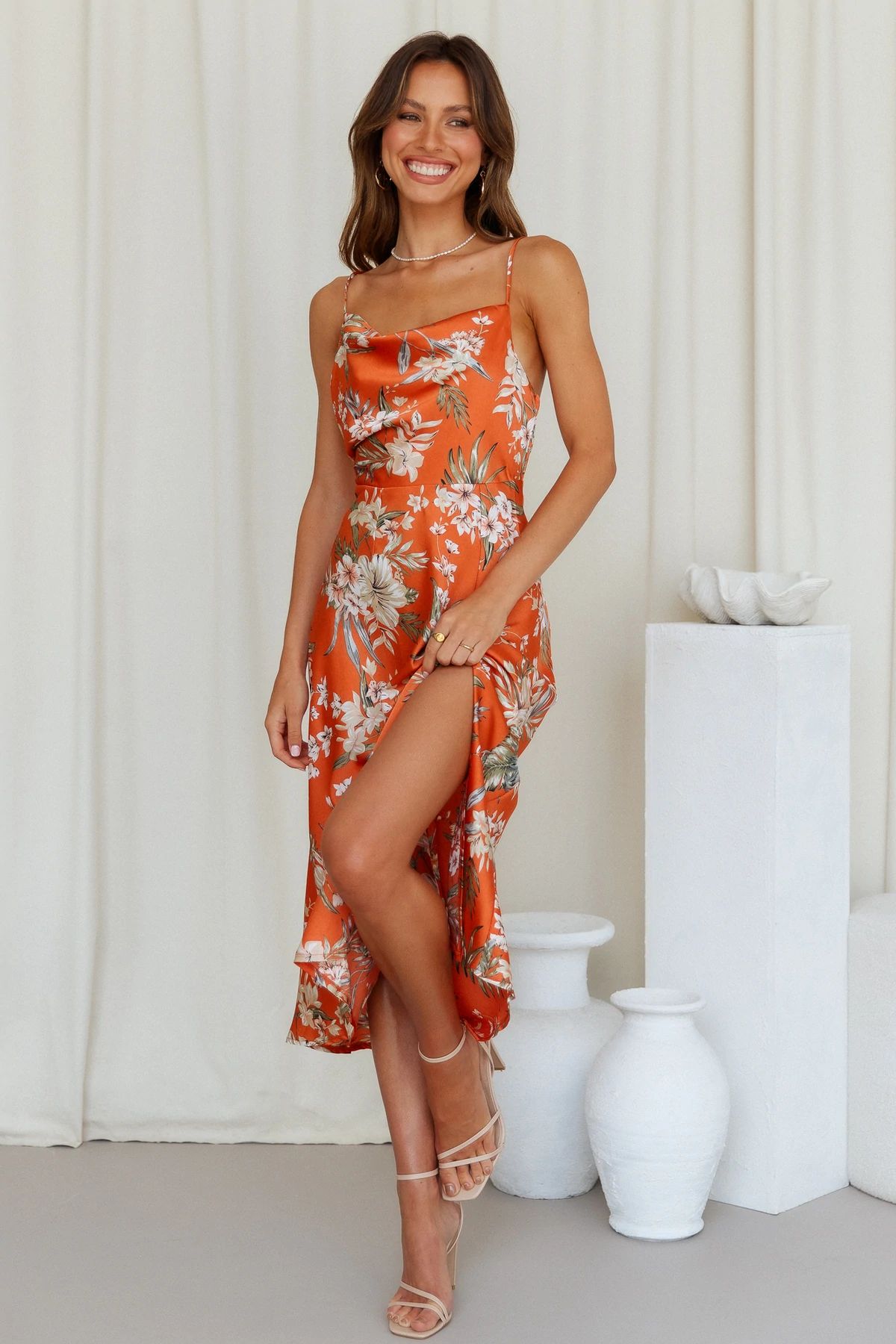 Heat up the world in style with the Heart In The Sun Midi. Featuring a cowl neckline, and spaghetti shoulder straps. This dress comes with a cheeky thigh vent. Style yours with a shoulder bag and waves.
If you're looking for the perfect midi wedding guest dress, we've got you covered. We've compiled the best picks from this year and last to help you find the perfect dress for your big day. Whether you want something classic or contemporary, we've got it all! Commit to finding your perfect dress with one of these 30 Best Midi Wedding Guest Dresses.