Top 60 Fun Wedding Songs 2023 [Lists & Tips]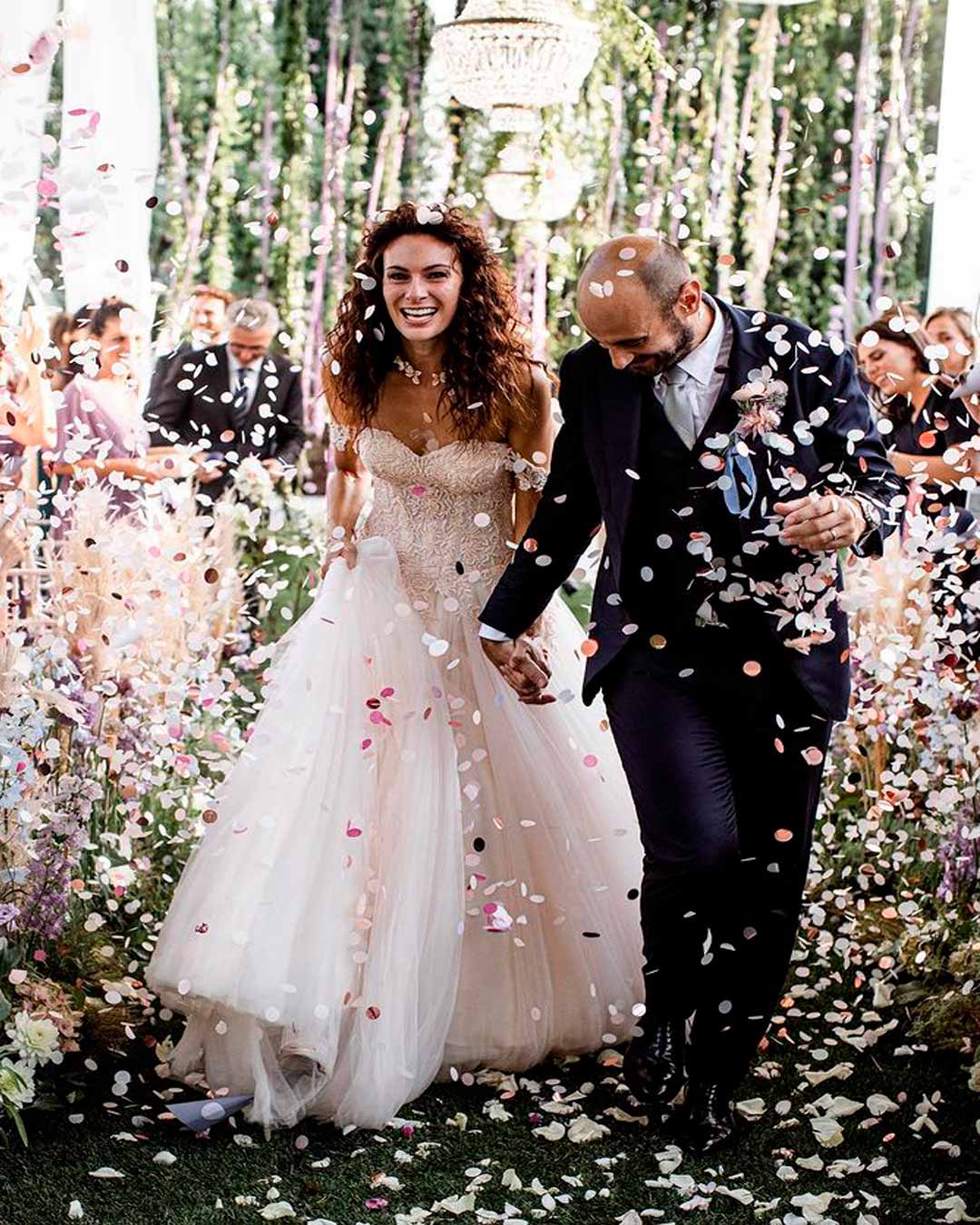 Some of your guests may pretend to hate funny wedding songs. But, the low-key love them. In fact, they're usually the first ones to hit the dance floor when a funny song begins to play. And that's the whole point. Having fun, smiling, and dancing is what receptions are all about. We have a great list of funny wedding songs to inspire you.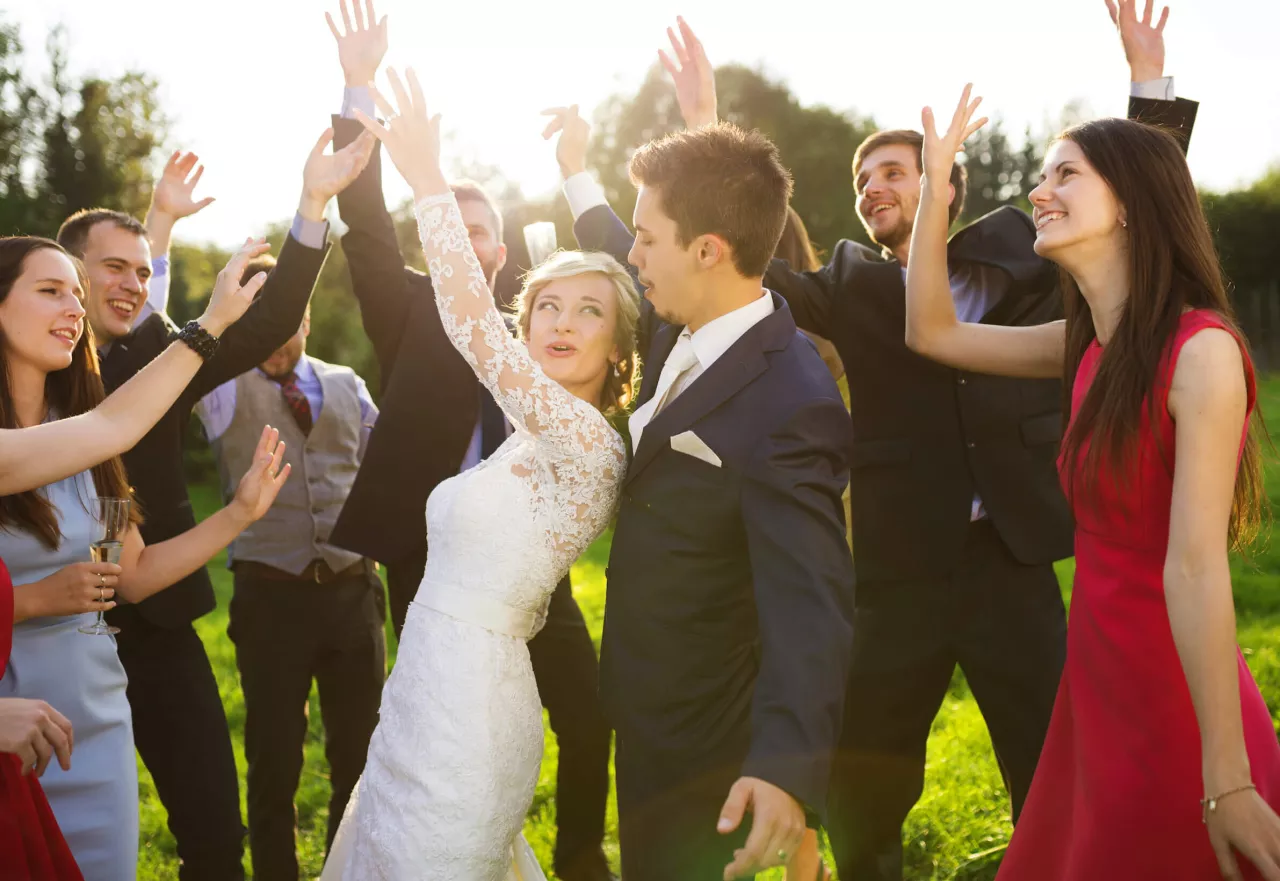 20 Fun Weddings Songs Lists
There is no shortage of good wedding music. But funny ones are harder to find! (but not impossible)
Below you'll find 20 funny songs to cheer everyone up at your wedding.
21 First Dance Funny Wedding Songs
Songs for the first dance at a wedding can sometimes be awkward and sad-ish, but these funny wedding dance songs will help to lighten the mood .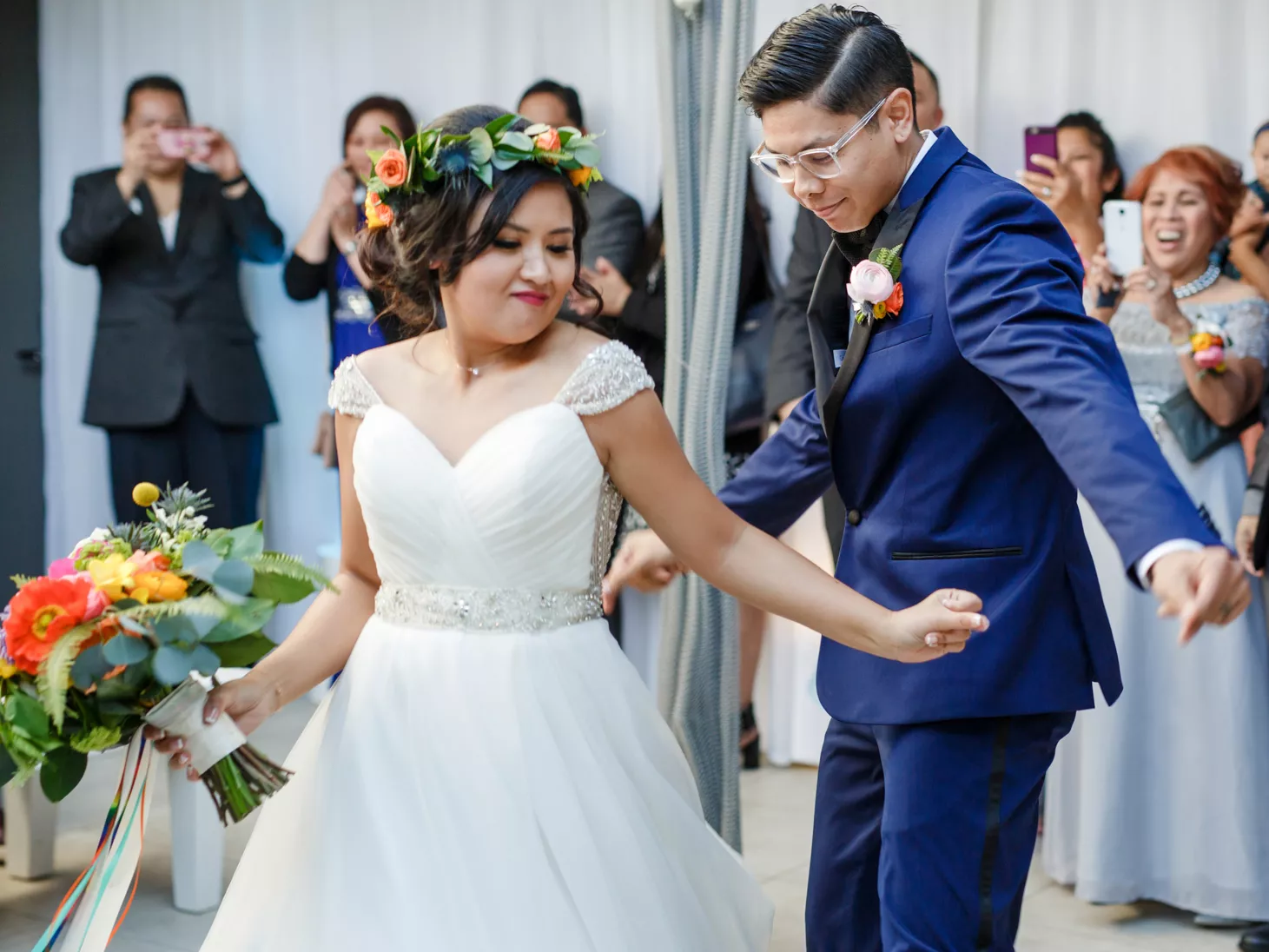 18 Funny Wedding Songs for Reception
Wedding reception music can make or break the entire night.
As long as the DJ (or, in many cases, your band) has a sense of humor, wedding songs can be used as an opportunity for fun and laughter.
If you're looking for ideas for funny wedding songs to add a little levity to your reception, check out some of these suggestions.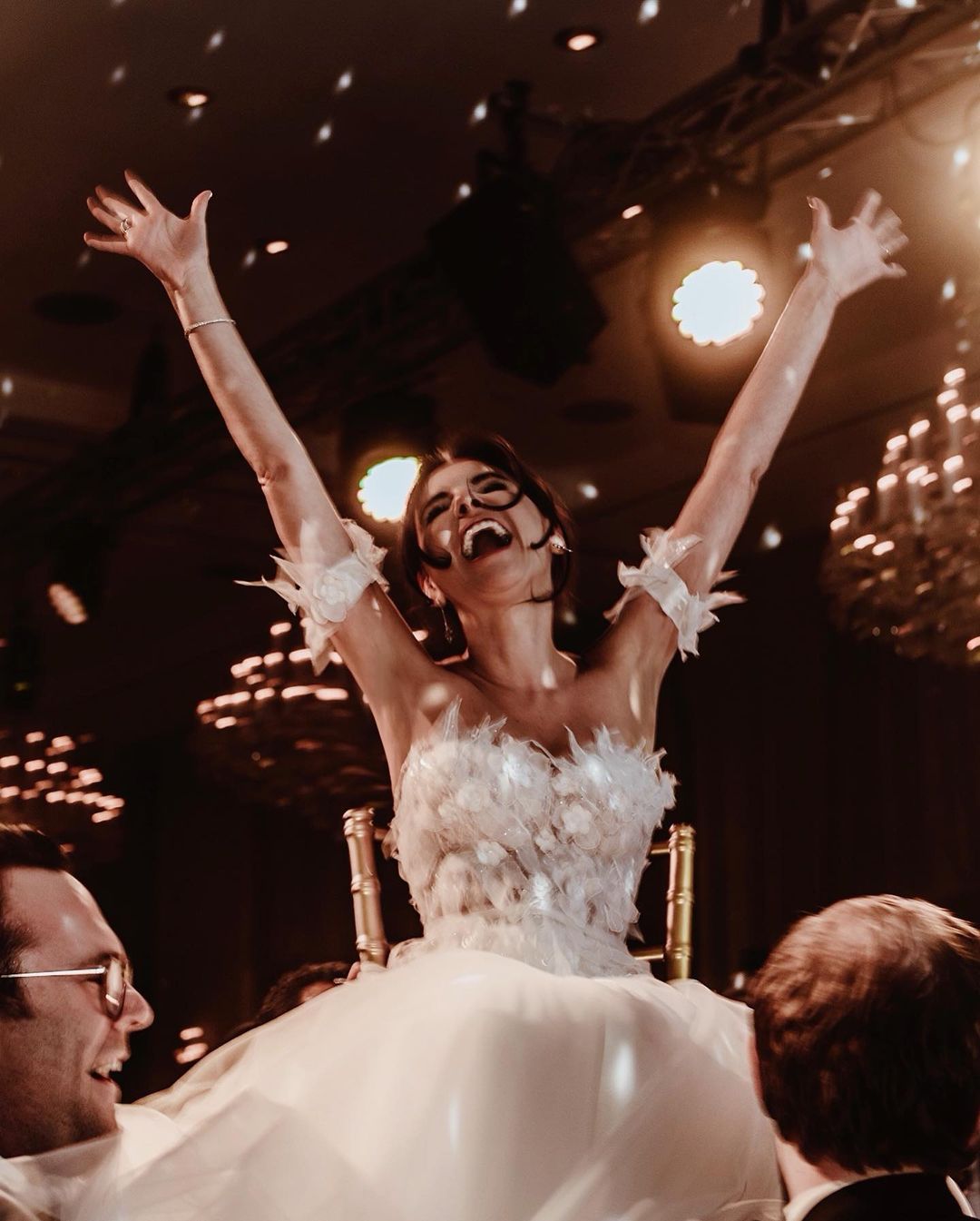 Now, about that wedding playlist …
If there are any songs on the list above that you don't know, go online and give them a listen. Do they get you bopping along in the car on your drive to work? Do they turn your kitchen into a hip-hop club when you're cooking dinner? Those are keepers.
Now that you've got some of the best wedding songs in mind, you can start building a wedding playlist you and your guests will enjoy. Here are tips to make that happen.
Think about your guest preferences. Who is coming to your wedding and what will get them out of their seats? Choose a selection of fun wedding songs for all ages and tastes. The songs you pick out for your friends from college aren't going to be the same as the fun dance songs your grandmother enjoys.
Be realistic about the ideal music for a wedding. Did you two meet in the mosh pit of a metal concert? Unfortunately, you may not be able to recreate that scene during a banquet wedding with your great aunt Trudy in attendance.
Mix up the wedding song styles. When you dance around the house, is it all hip hop, techno, disco, or dubstep? Are you into country music or world music exclusively? Think about adding a variety of songs that appeal to all guests, ages, and backgrounds.
Fold in a few of your favorites. Even if your preferred music is alternative (folk, hardcore punk, grunge, or new wave) and doesn't have a mainstream following — include your favorite music in the wedding playlist. Perhaps it won't dominate, but you want to honor the music that makes you happy.
Include special songs for key reception moments. Besides your entrance and first dance, you can select fun wedding songs to play during the cocktail hour, as an introduction to the toasts, before the cake cutting, and as the final song of the festivities.
Pay attention to the volume. Overly loud music makes it difficult for your guests to hear each other. Request a reasonable volume, especially during the cocktail hour and dinner.
Create a 'do not playlist.' Let your DJ or band know if there are certain songs or styles of music you really don't want to be played. Perhaps you want to avoid explicit lyrics altogether, or you'd prefer skipping The Cha-Cha Slide. That's okay, just clarify your preferences.
Put this list of fun wedding songs for 2023 to good use!
The best wedding playlists live on long after the big day, evoking lovely memories and inspiring impromptu dances. Choose thoughtfully. You'll be glad you did.