20 Beautiful Gothic Wedding Dresses 2023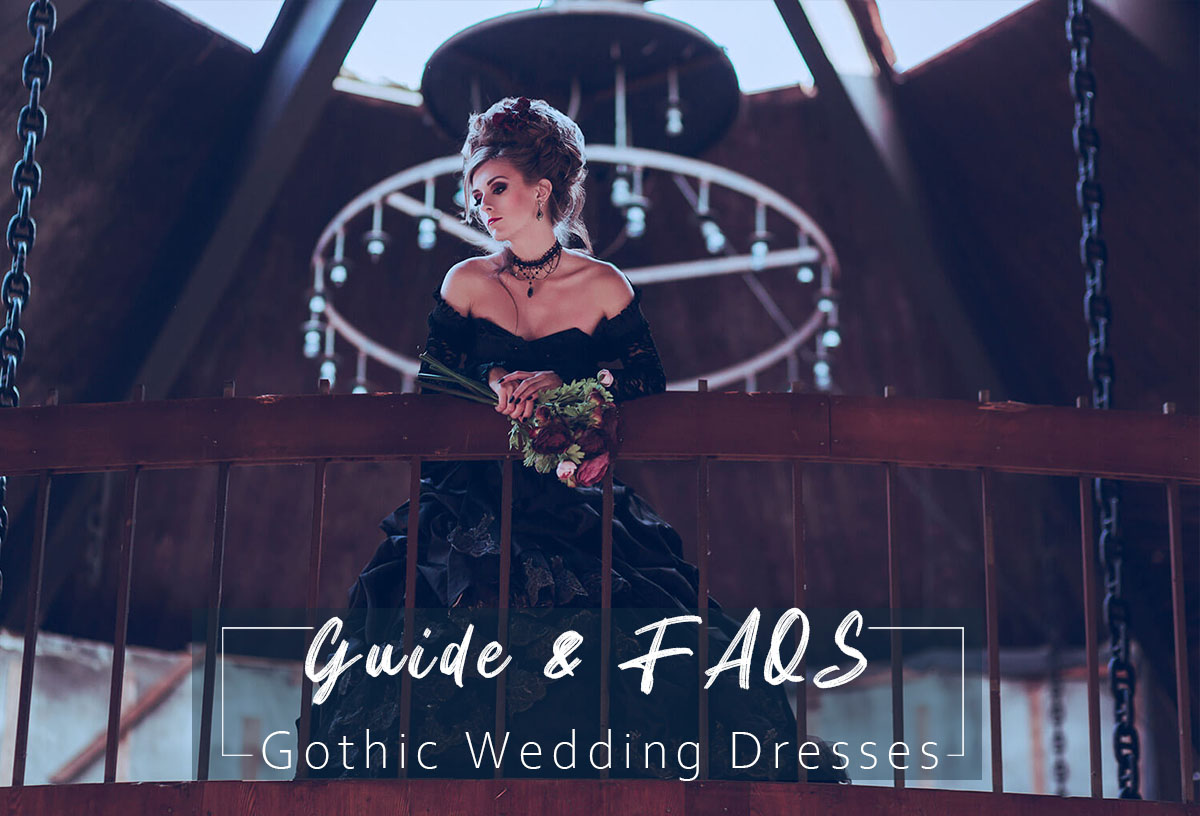 If you're tired of traditional glamour and are looking for something different, you'll love the unique and striking dark gothic wedding dresses we have available. These dresses are perfect for sophisticated brides with a discerning taste who appreciate opulent lace designs. Gothic wedding dresses come in a variety of styles, so you're sure to find one that showcases your personal style and flair.
Take a look at our selection of the best gothic wedding dresses below. With so many options to choose from, you're sure to find the perfect dress for your special day.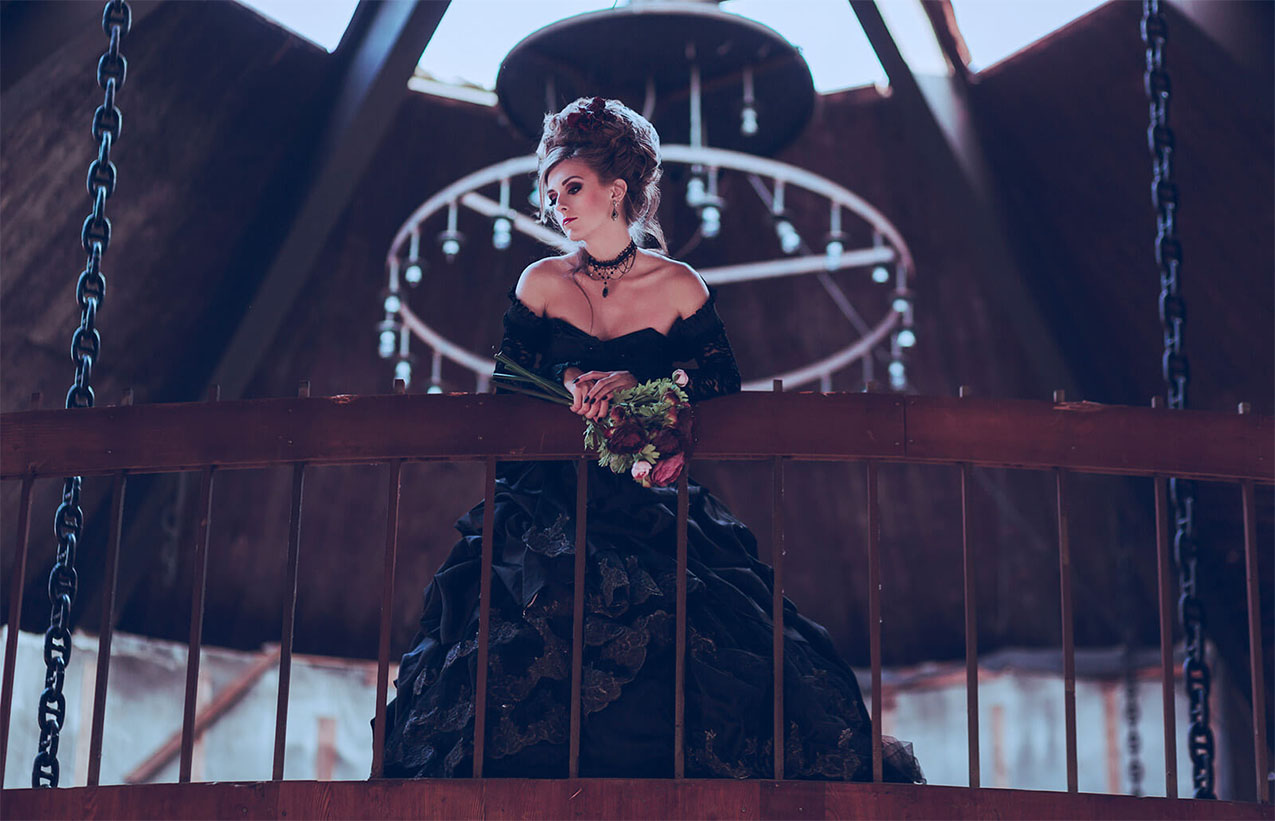 FAQS
of course! Gothic wedding dresses can be just as timeless and elegant as traditional white dresses.
Gothic wedding dresses can be suitable for any type of wedding. For a summer wedding, consider choosing a gothic dress made of lightweight fabrics like cotton or linen, and pair it with understated accessories for a relaxed look.
Long-Sleeve Black Wedding Dresses
Gothic weddings are a popular theme, and choosing the right dress is an important part of the planning process. One feature to consider is the sleeves of the dress. Gothic wedding dresses with sleeves can be incredibly romantic and elegant, making them a great choice for the bride. Simply choose the style and silhouette that best complements your body type and personal style.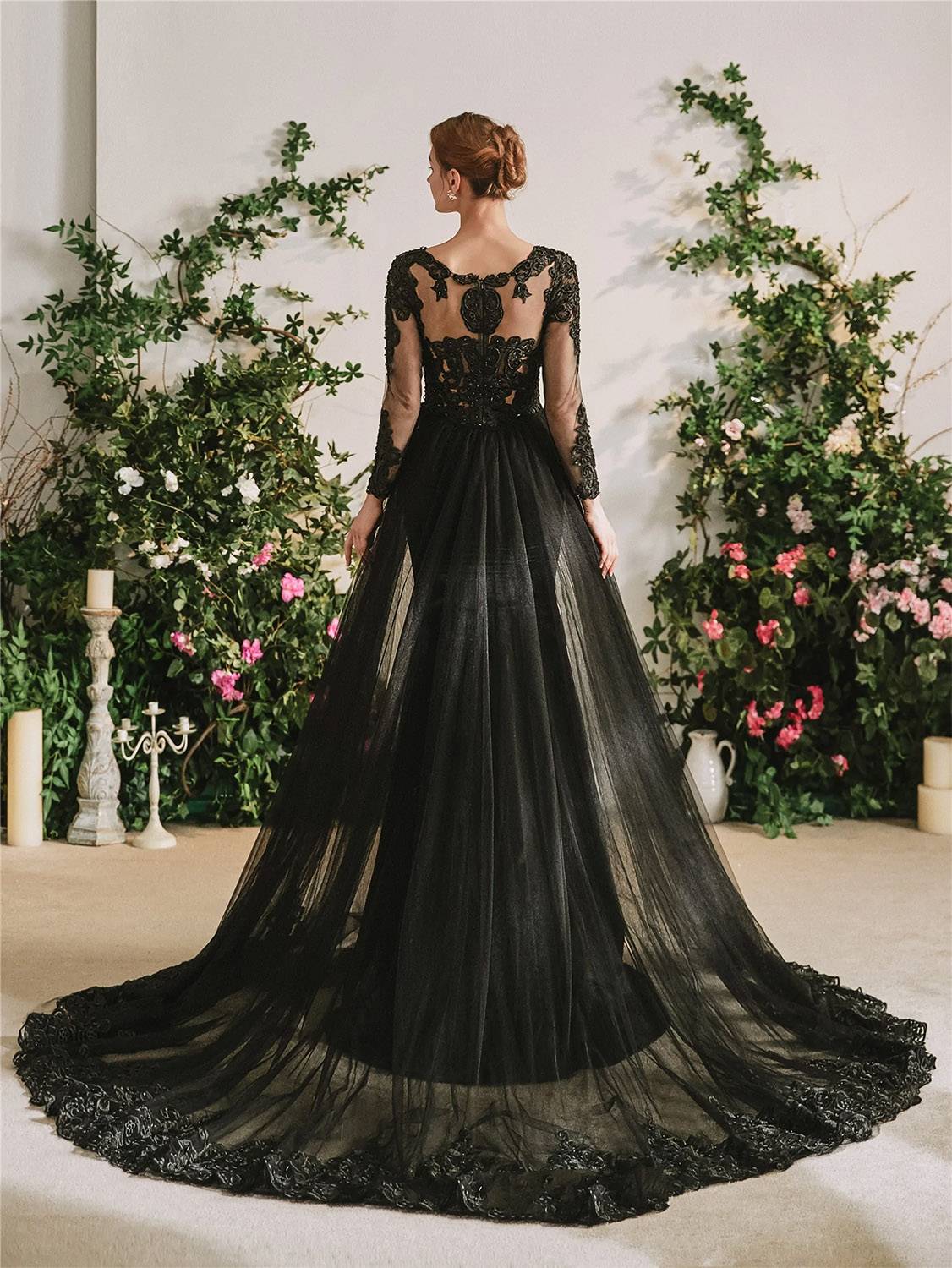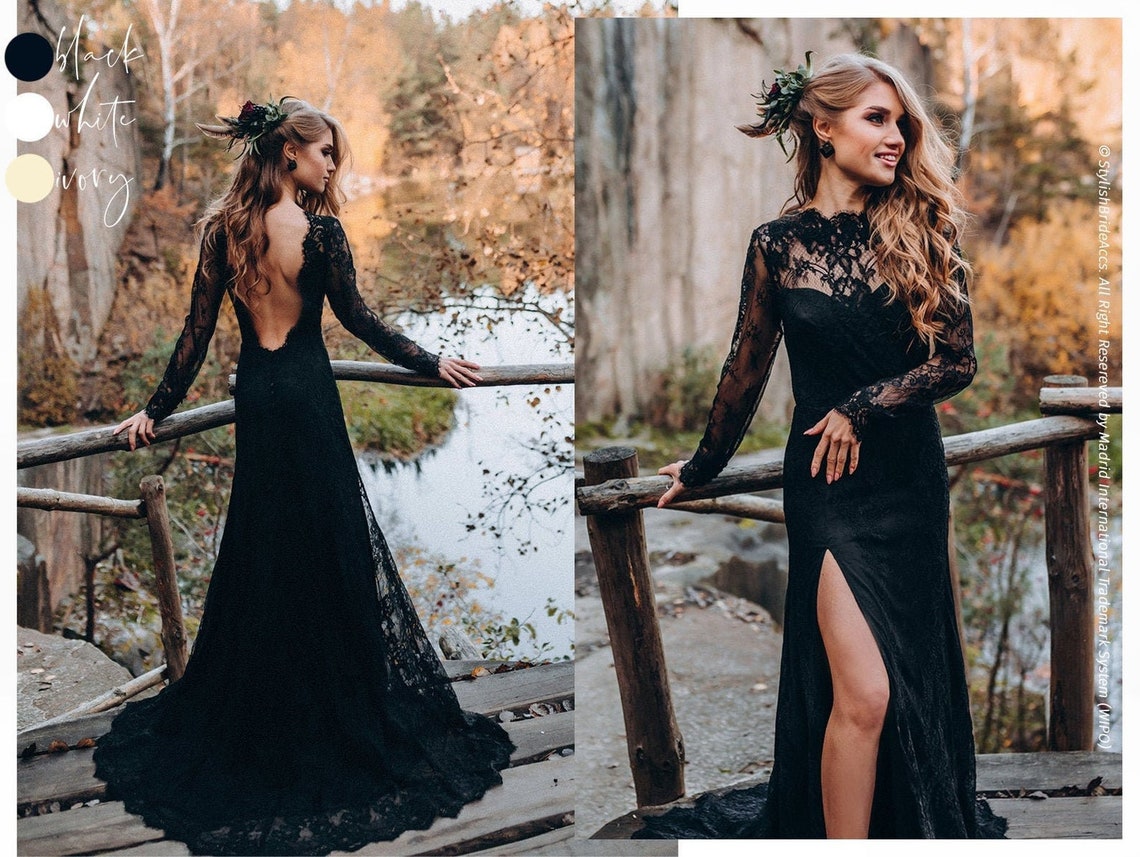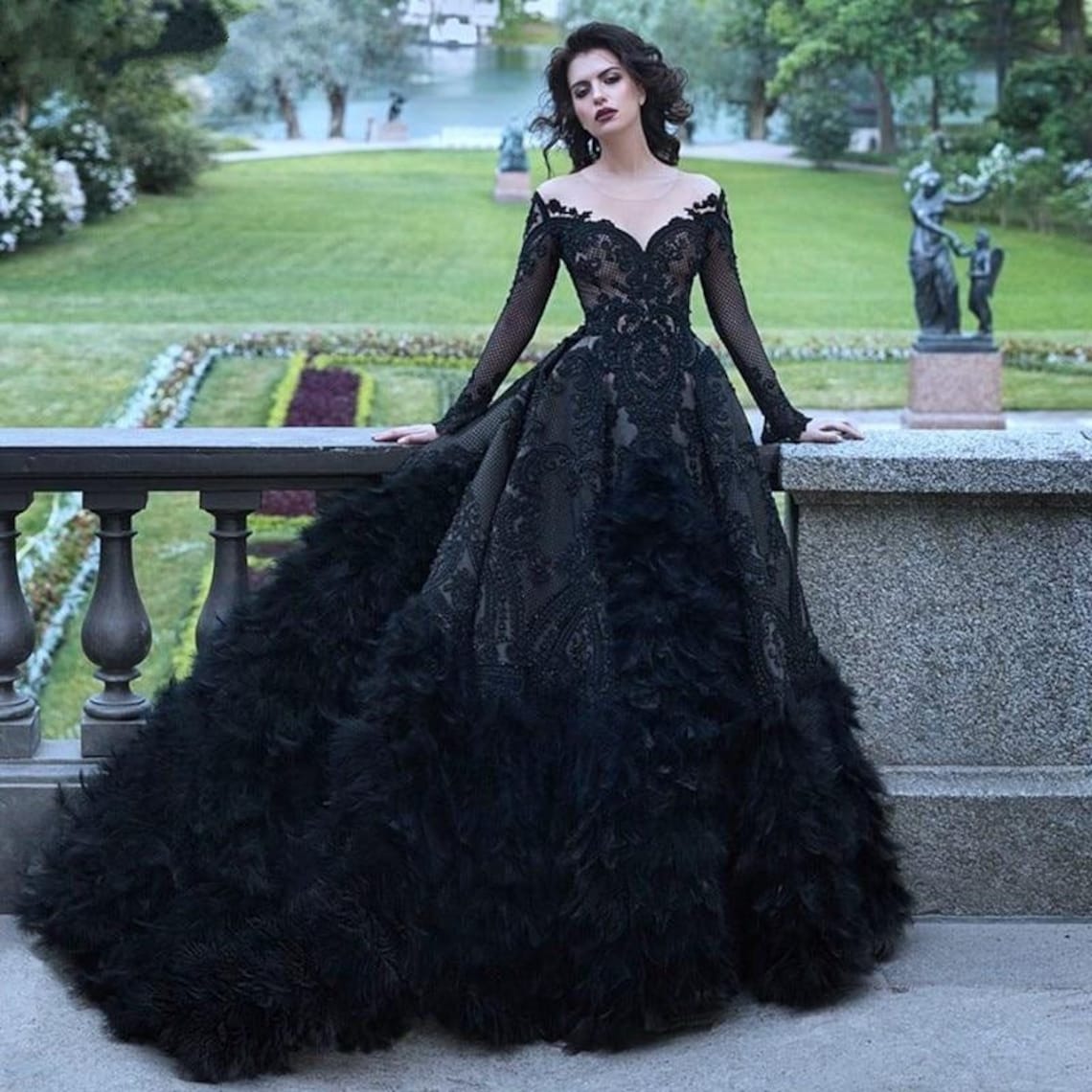 Black And Red Wedding Dresses
The deep colors of black and red create a striking contrast and can give you a luxurious look. Imagine how stunning you will look at your gothic-themed wedding, dressed in a black and red wedding dress.
Not only are black and red gothic wedding dresses fashion-forward, they also exude a sense of glamour and sophistication. A wedding decorated in the gothic style, with black and red as the main colors, will have a mysterious and alluring charm.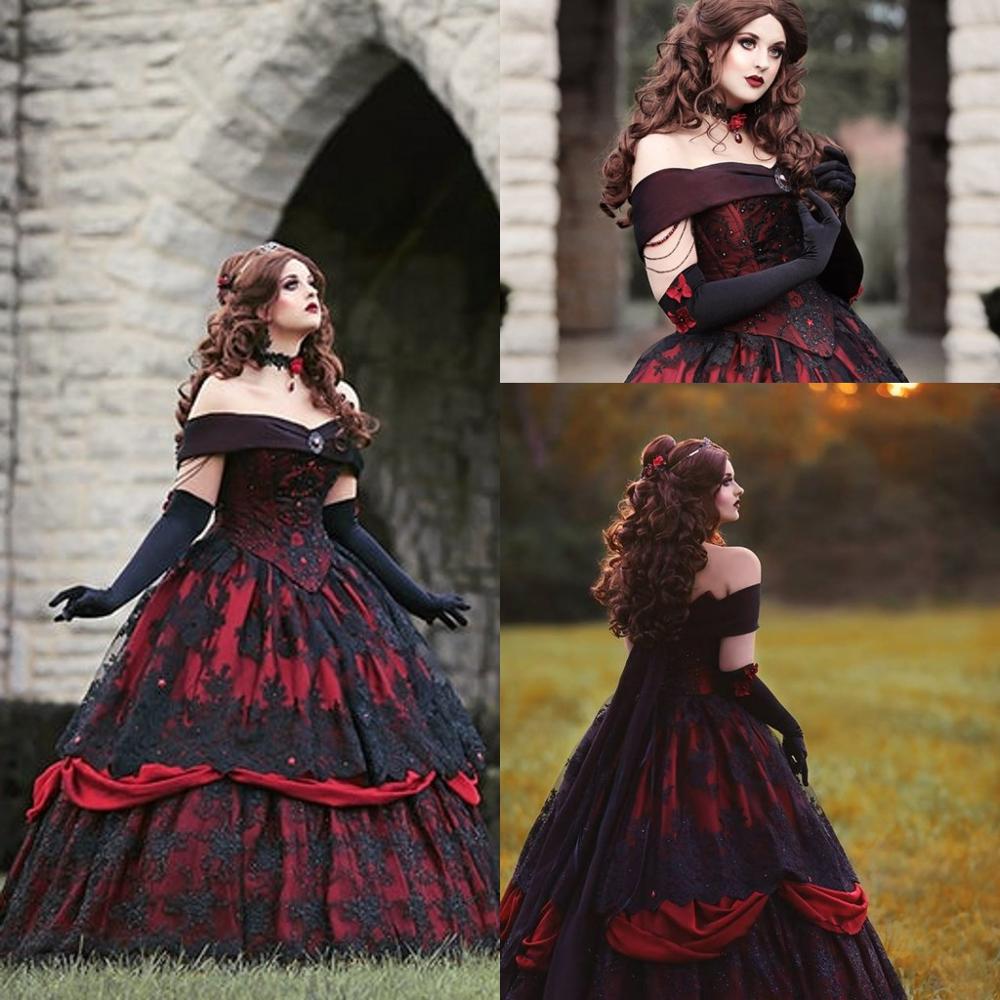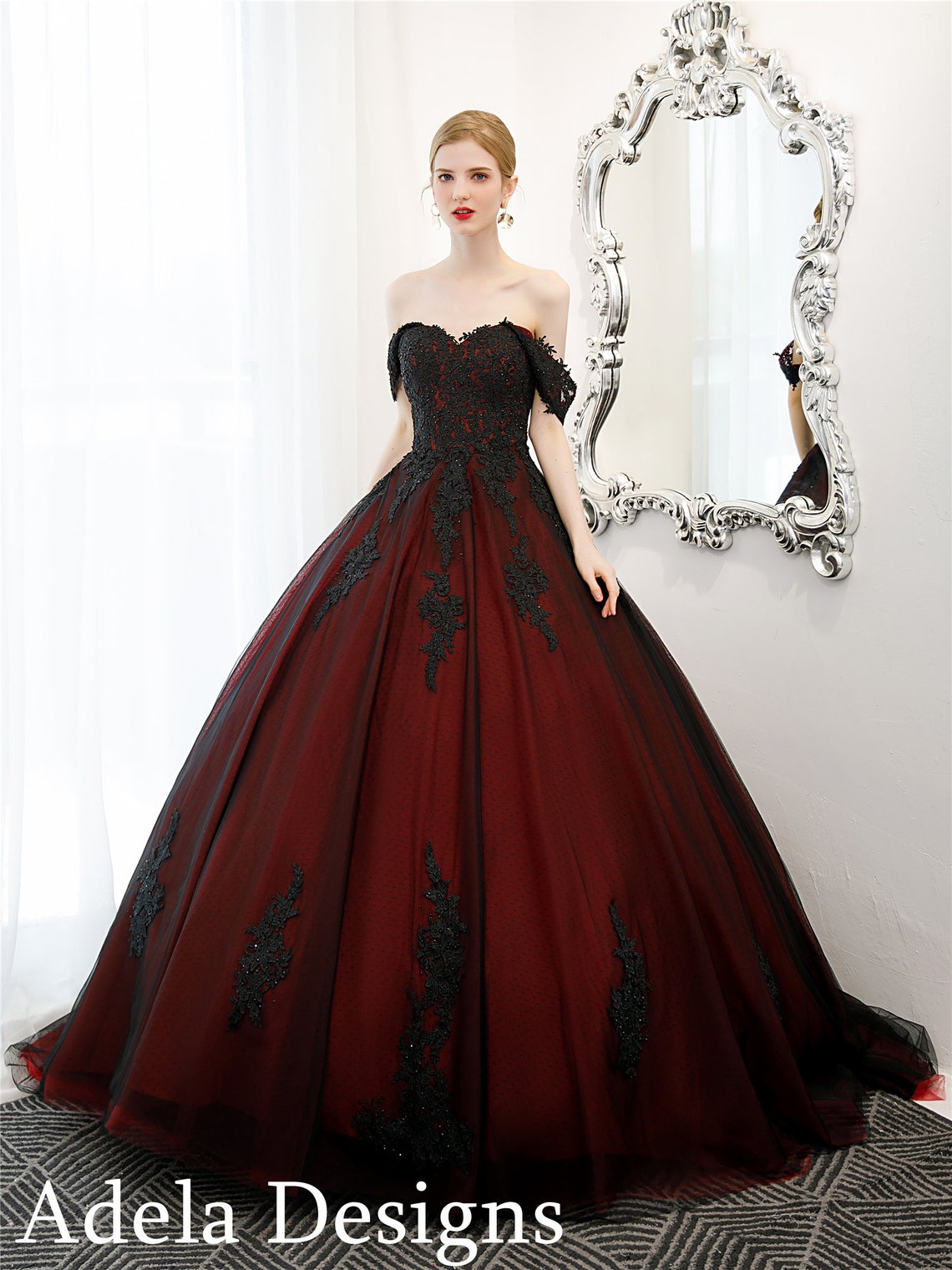 Black and White Bridal Gowns
Black and white wedding dresses offer a stylish and unique twist on traditional bridal wear. These dresses allow you to maintain a sense of tradition while still expressing your personal style. If you want a subtler look, consider a white dress with black accents. For a more intense appearance, opt for a black dress with white detailing. These dresses are perfect for brides who want to make a statement on their big day.
Whether you choose a predominantly white dress with hints of black or a black dress with touches of white, you'll be sure to turn heads. These dresses are also great for formal or informal weddings, and can be dressed up or down depending on your personal style.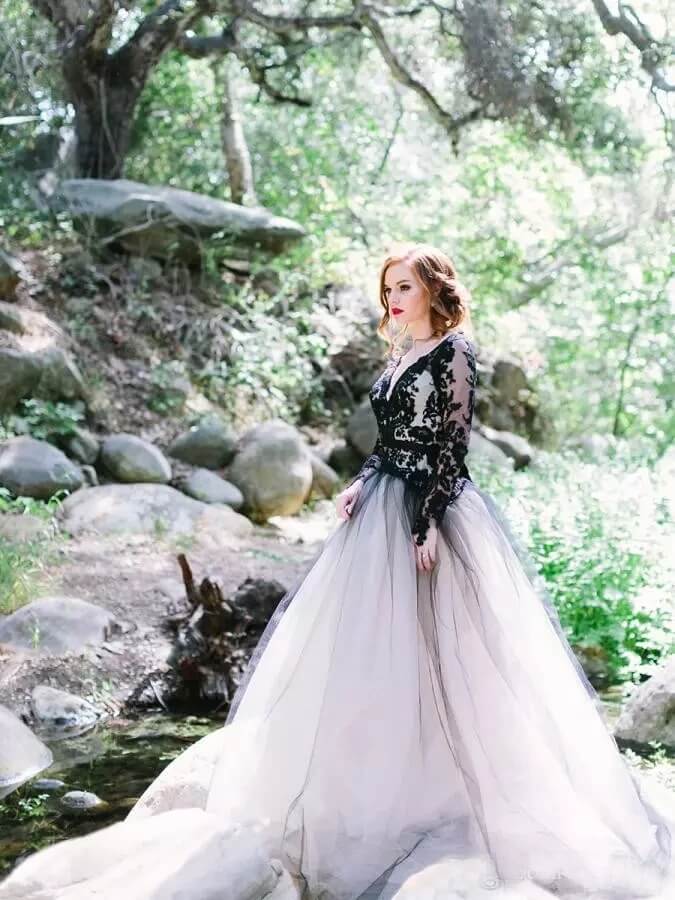 Black And Purple Wedding Dress Ideas
The combination of dark and sensual purple with inky black creates bold yet feminine gothic wedding dresses. One way to incorporate these colors is to choose a purple dress with a black lace overlay. You can experiment with vibrant violet shades or softer lavender hues to find the perfect look for you.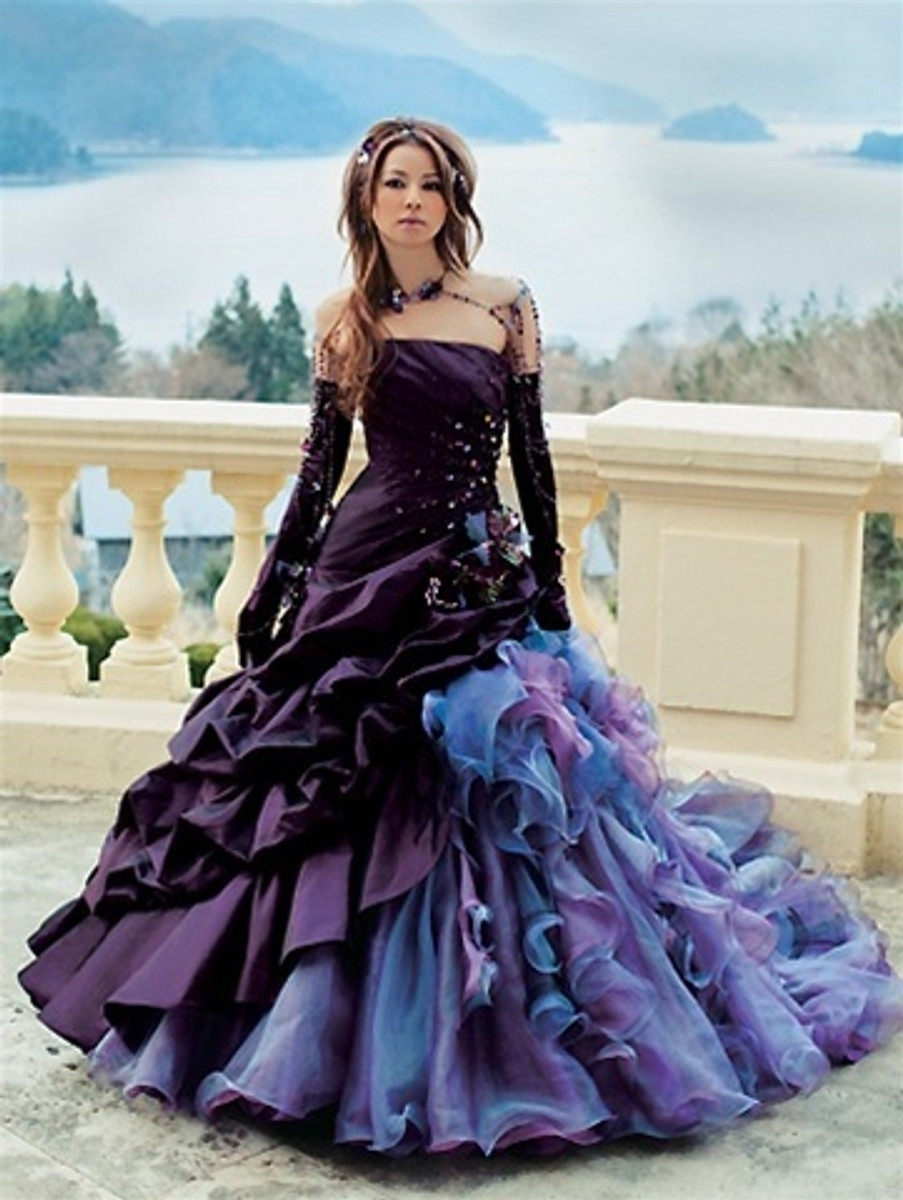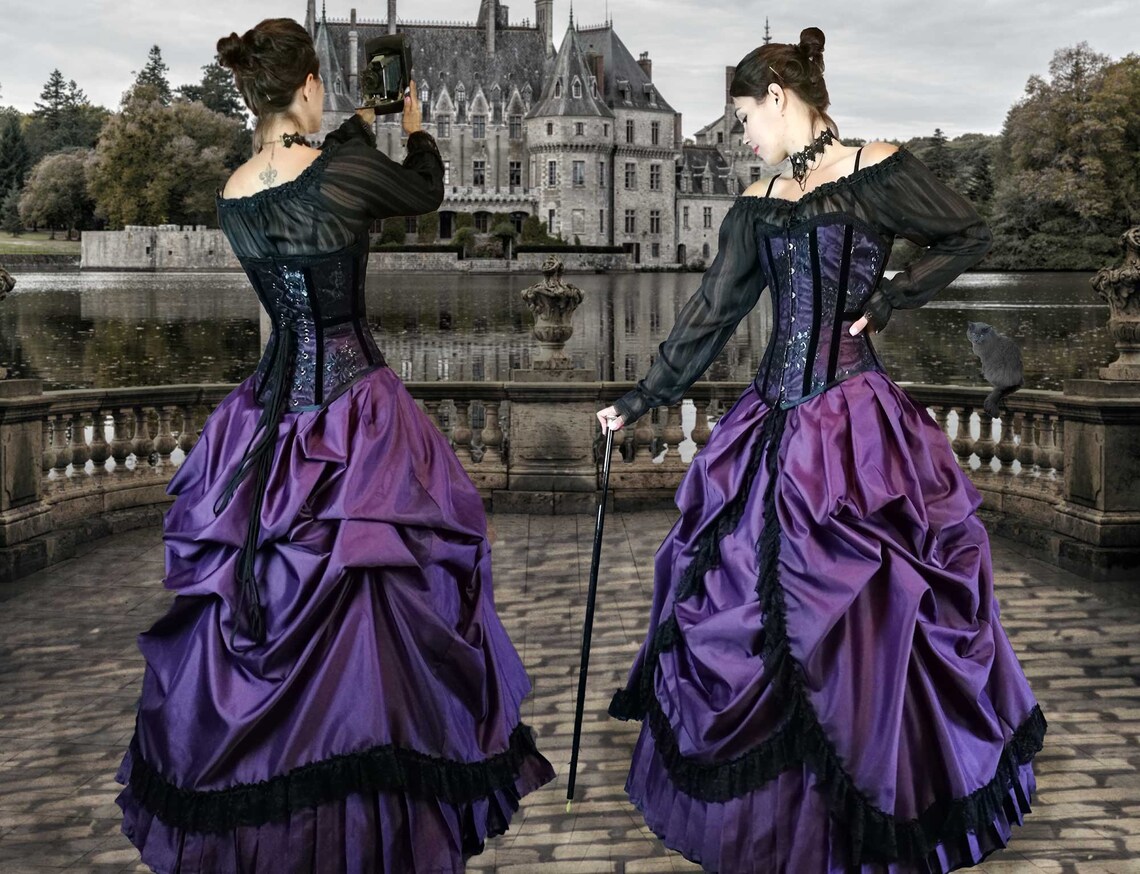 Gothic Fairy Wedding Dresses
Gothic fairy wedding dresses are stunning and add a touch of whimsy to your big day. These dresses feature rich materials and intricate details that hug the body beautifully. Ballerina-style skirts that extend to the ankles give a regal feel to the dress. These dresses leave a lasting impression in wedding photos and are sure to make you feel like a fairytale princess.
There are many options for bridal accessories to complement your gothic fairy wedding dress. Black veils, chic hats adorned with flowers or precious stones, high-heeled shoes, statement necklaces, and elegant earrings are all great choices. You can mix and match these accessories to create your desired look, or keep things simple with understated pieces.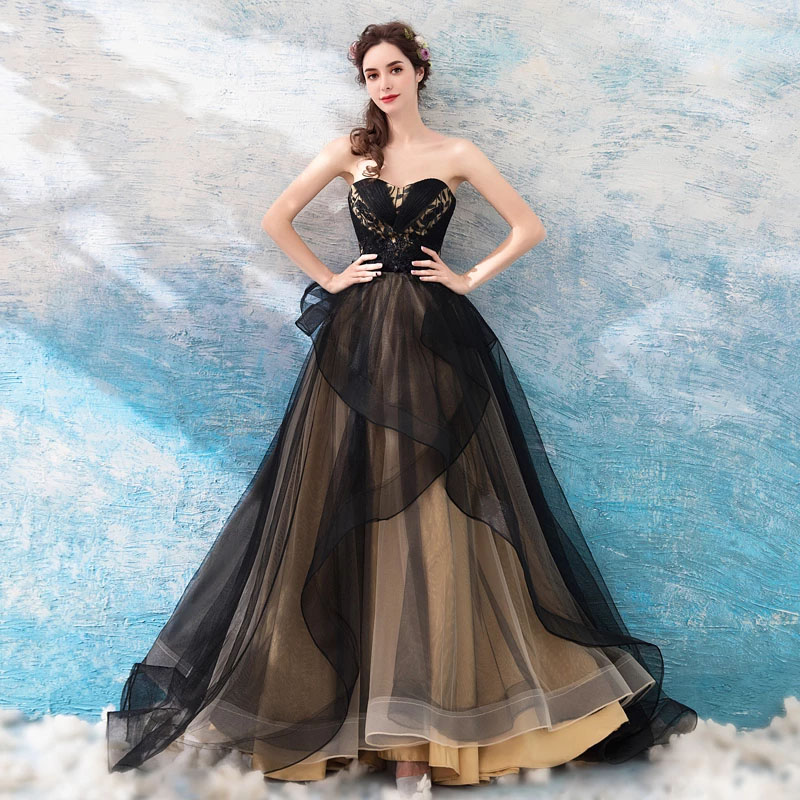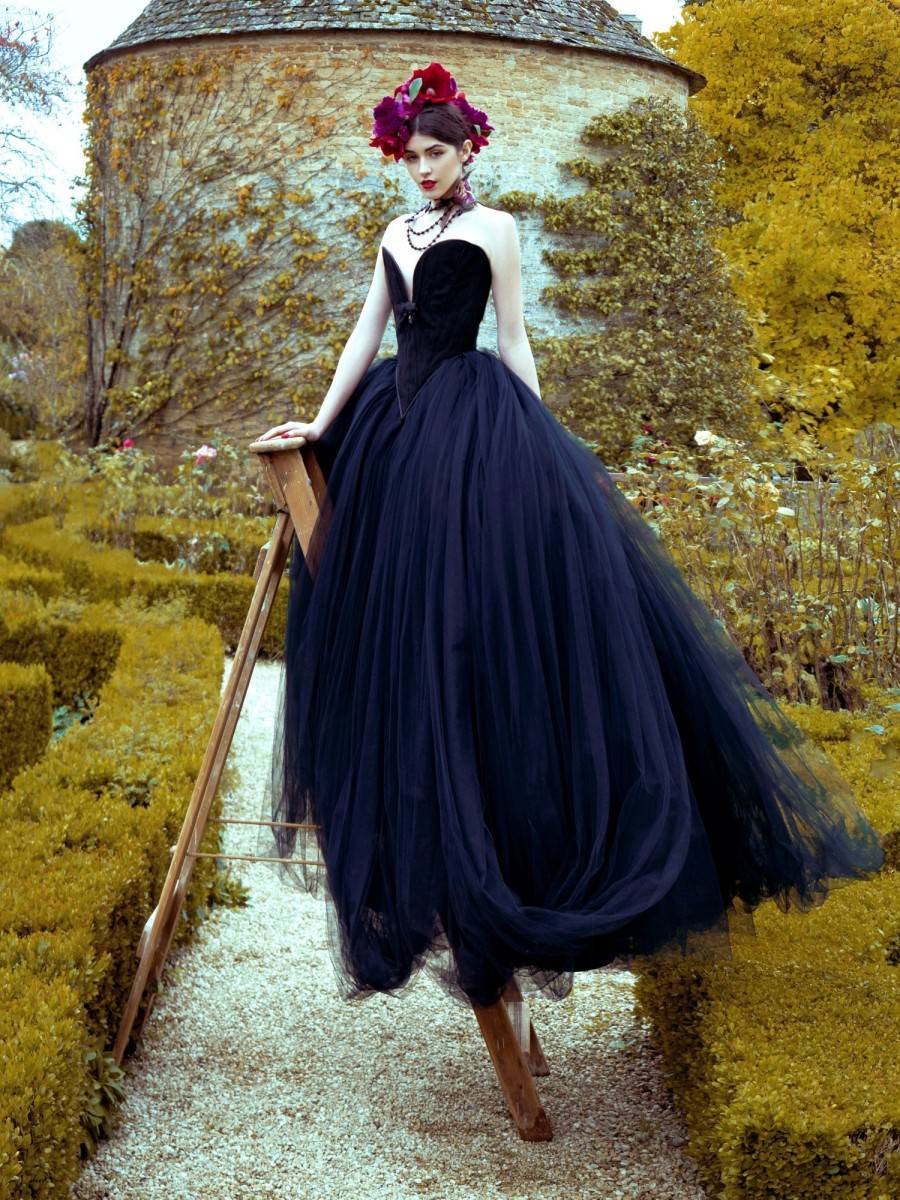 Gothic Black Bridal Dresses
Gothic weddings are becoming more and more popular among young engaged couples. These weddings allow couples to showcase their unique style and personalities through the use of dark and bold colors, Celtic or medieval elements, and other gothic-inspired details.
When it comes to choosing a gothic wedding dress, there are many different options available. Some brides opt for darker shades like red, purple, blue, and green, while others choose dresses with intricate Celtic or medieval details. However, the most popular choice among gothic brides is the classic black wedding dress. The color black is associated with a bold and daring fashion sense and allows the bride to express her individuality and personal style on her special day.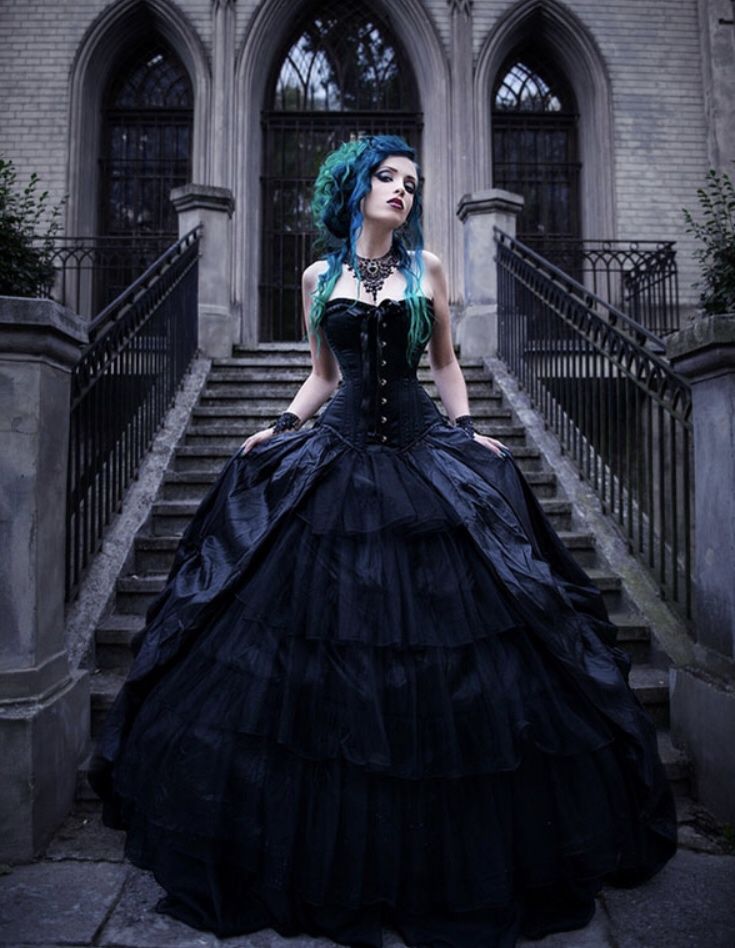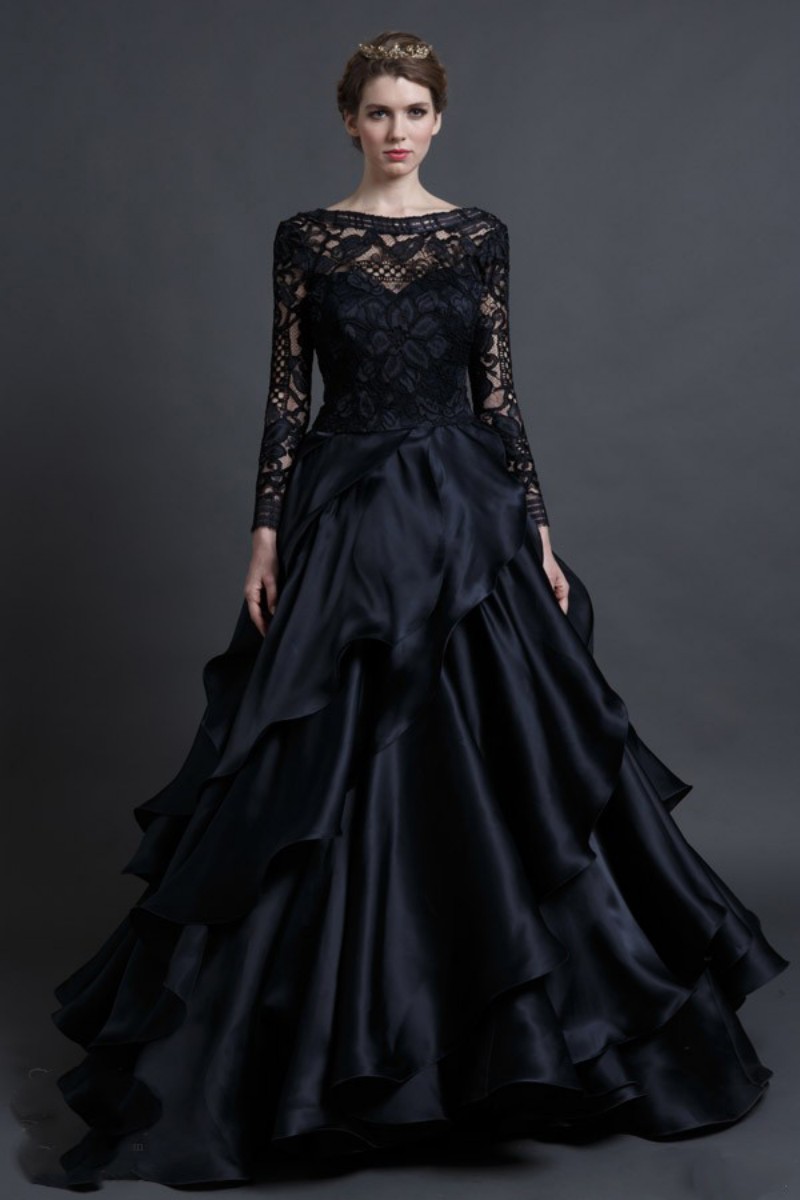 Victorian Gothic Bridal Dresses
If you're looking for something different and unique for your wedding, consider a gothic Victorian wedding dress. These dresses feature intricate openwork details that add a touch of Victorian-era glamour to your look. Whether you choose a full-length gown or a shorter style, these designed wedding dresses are sure to leave a lasting impression on your guests. The allure of the night is captured in these dresses, making them perfect for any gothic-themed wedding.
So if you're tired of the same old boring wedding dress options, a gothic Victorian wedding dress is the perfect choice to showcase your unique style and personality.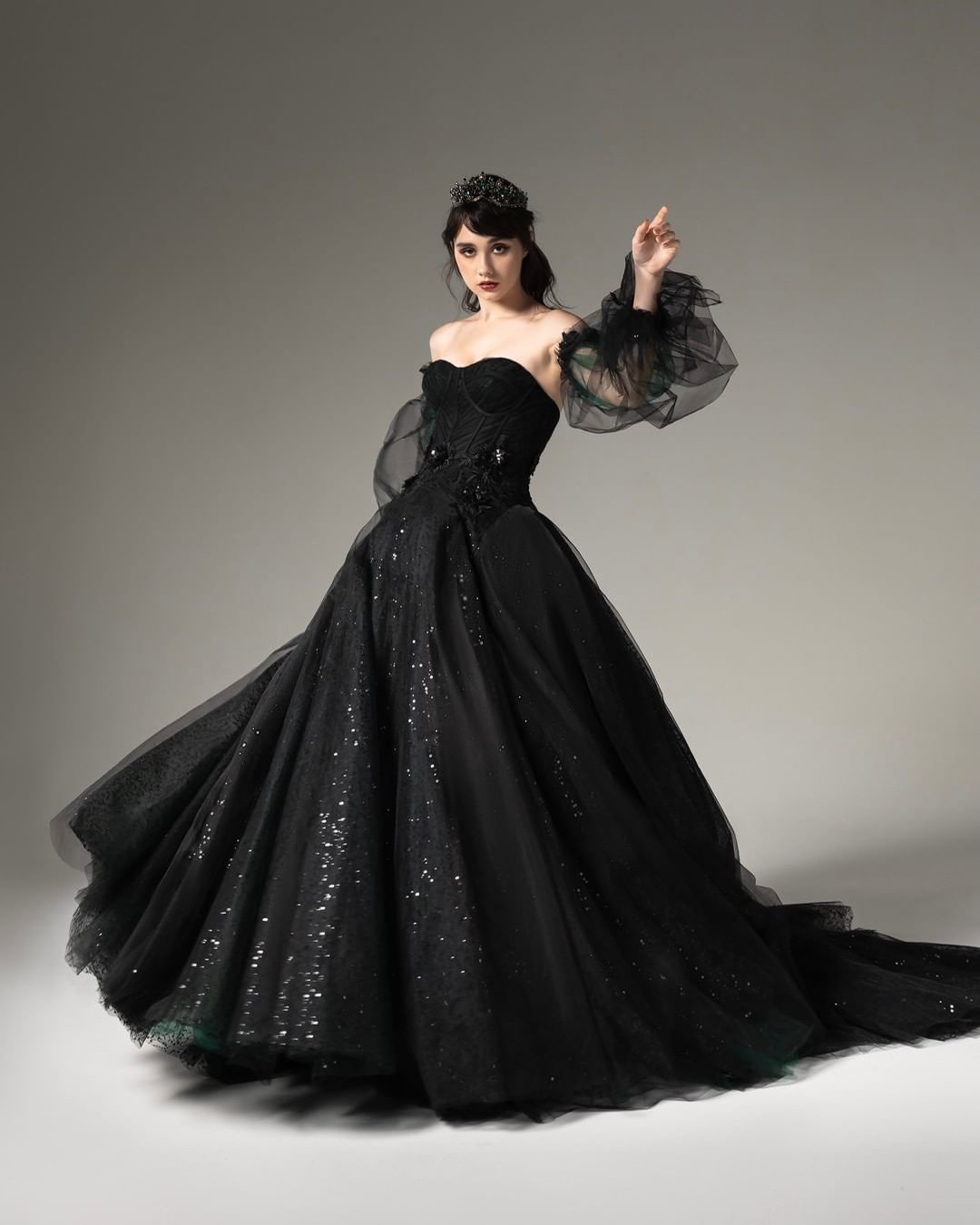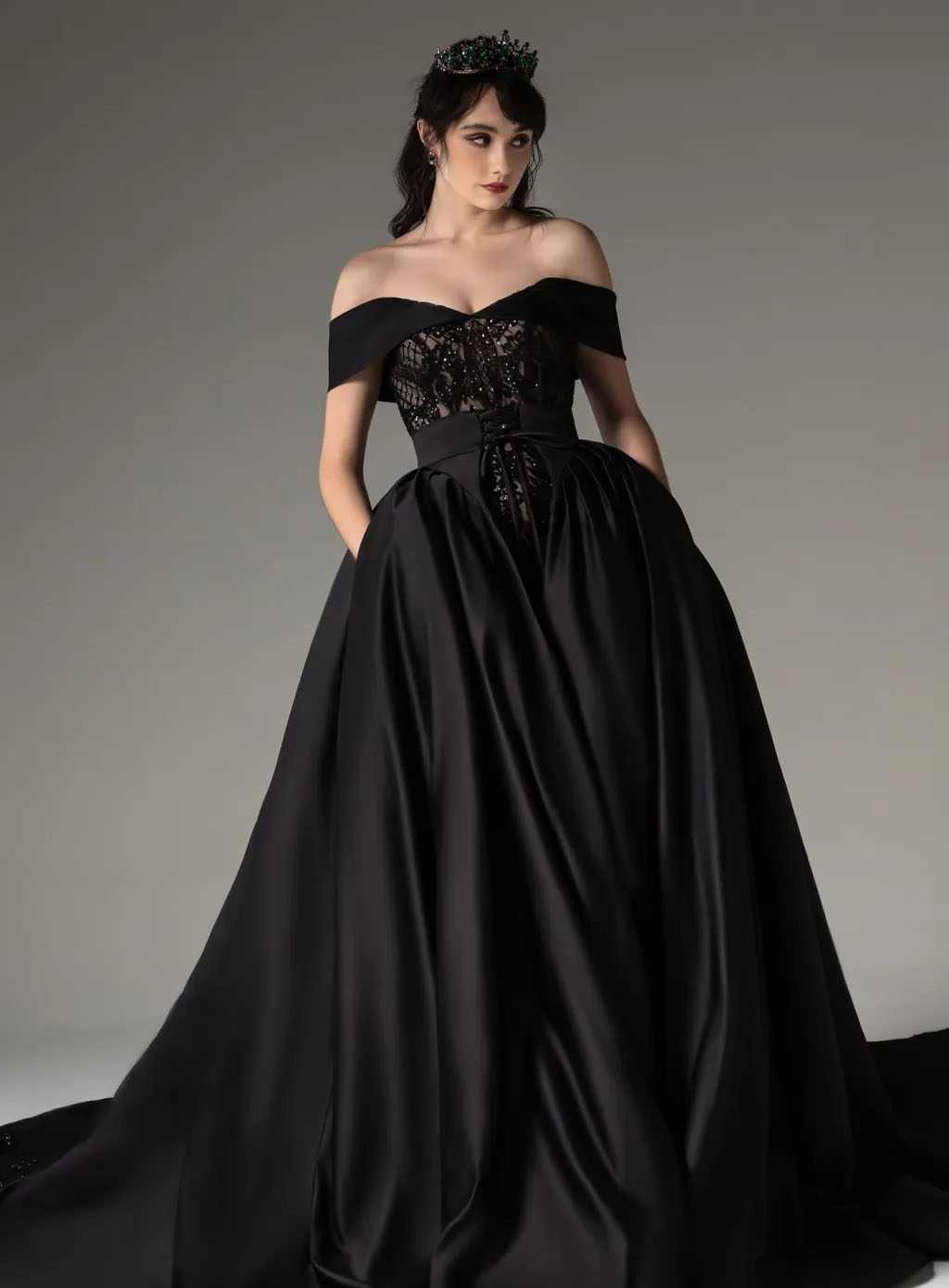 Lace Gothic Wedding Gowns
Gothic prom dresses are a popular choice for brides who want to add a touch of elegance to their wedding day look. These dresses are known for their refined details and delicate lace accents, which add a classic and sophisticated touch. Despite their traditional roots, gothic prom dresses are still popular today thanks to their unique and extraordinary designs. These dresses are perfect for brides who want to make a statement on their special day.
From thousands of dresses from top lace gothic brands, we have compiled a list of the most successful and stylish options. These dresses are sure to make you stand out at your wedding and be remembered for your unique and memorable fashion sense. With their exceptional patterns and blue motifs, you can express your passion and goodness in a beautiful and stylish way.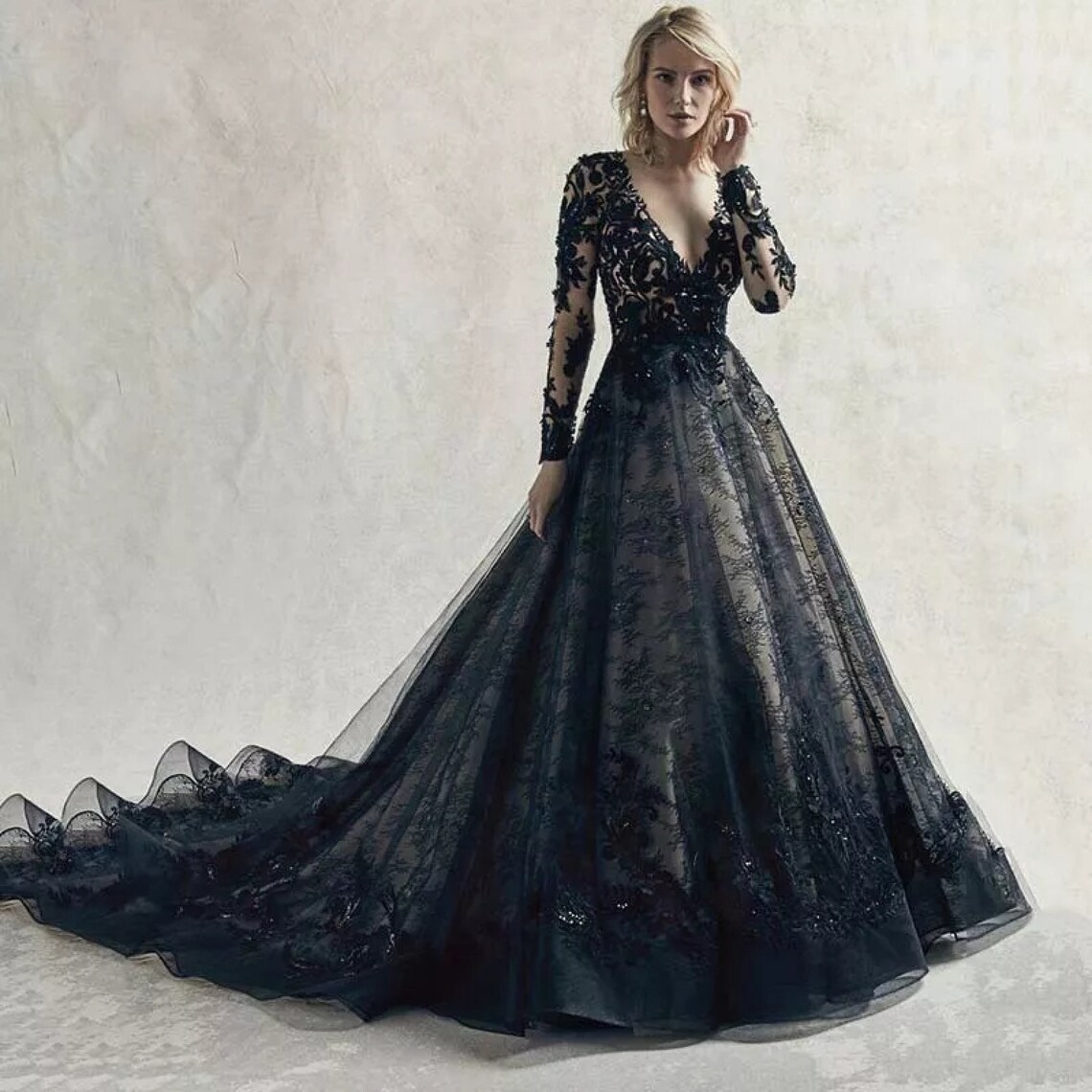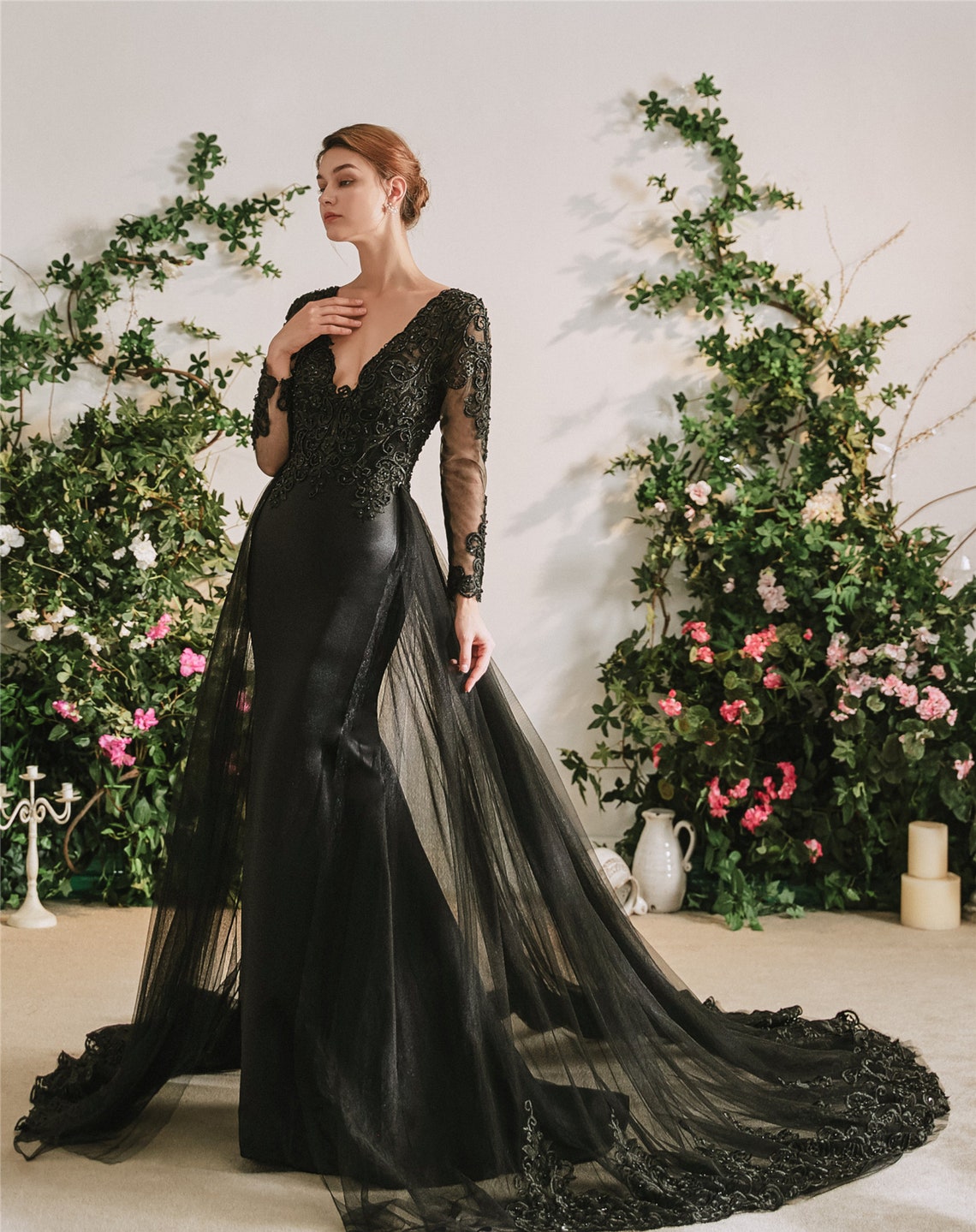 Corset Black Wedding Dresses
If you want to add an edgy and alternative touch to your gothic fairy wedding dress, consider wearing a corset. This type of dress will cinch your waist, creating an hourglass shape that is flattering on any figure.
While a corset dress can look stunning, it's important to ensure that you are comfortable on your wedding day. We recommend trying this style in advance to make sure you will be able to enjoy your nuptials without any discomfort. This will allow you to focus on celebrating and enjoying your special day, rather than worrying about how you look or feel.