Top 20 Off the Shoulder Wedding Dresses 2023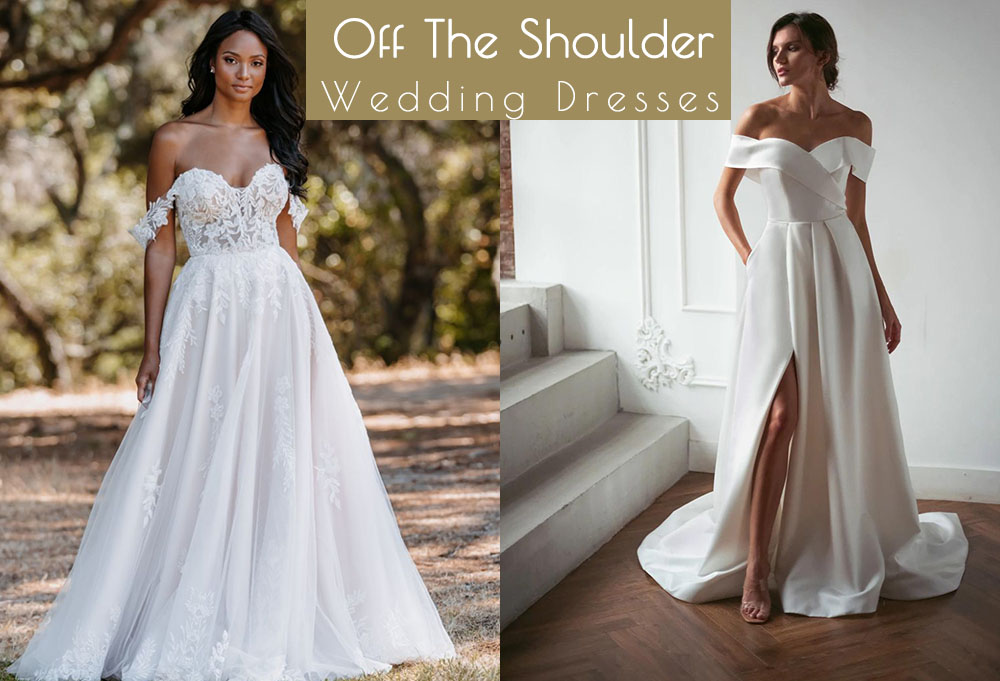 Off the shoulder wedding dresses would win if there were a trophy for a bridal trend that is genuinely classic and timeless. When you consider a fairy-tale princess outfit, your imagination immediately goes to their charming picture. And doesn't every lady desire to appear magnificent on her wedding day? Any silhouette—A-line, ball gown, mermaid, or sheath—is stunning with off-the-shoulder dresses.
View our gorgeous selection of off-the-shoulder wedding gowns to be inspired. Pick the one you prefer, and don't be shy about pinning and sharing!
Off The Shoulder Long Sleeve Wedding Dresses
The off-the-shoulder silhouette is referred to as a long sleeve wedding dress, one of the better options for brides-to-be who want to pull their shoulders back and show their neckline. This type of dress has a slim cut, which is ideal for choosing a basic, appropriate accessory that can complete the look.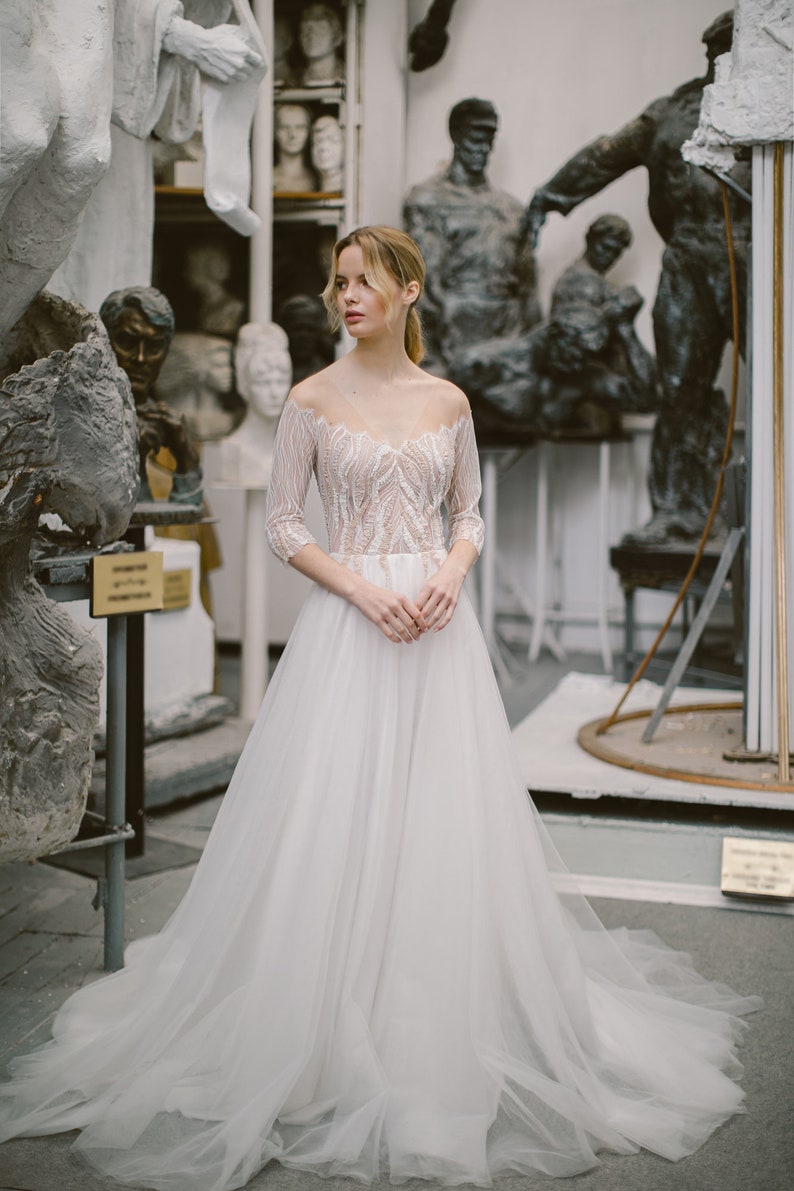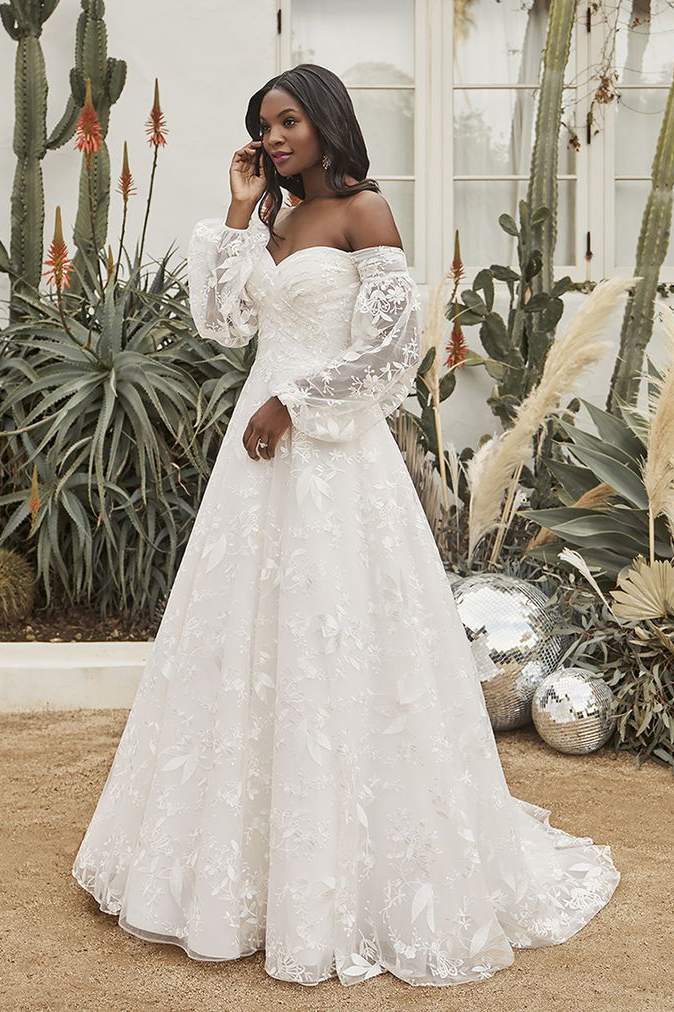 Off The Shoulder Mermaid Bridal Dresses
These off-the-shoulder wedding dresses feature a low cut or scooped neckline, a strapless cut-away bodice and a gathered skirt, some have straps a la mermaid style and some are full-length satin.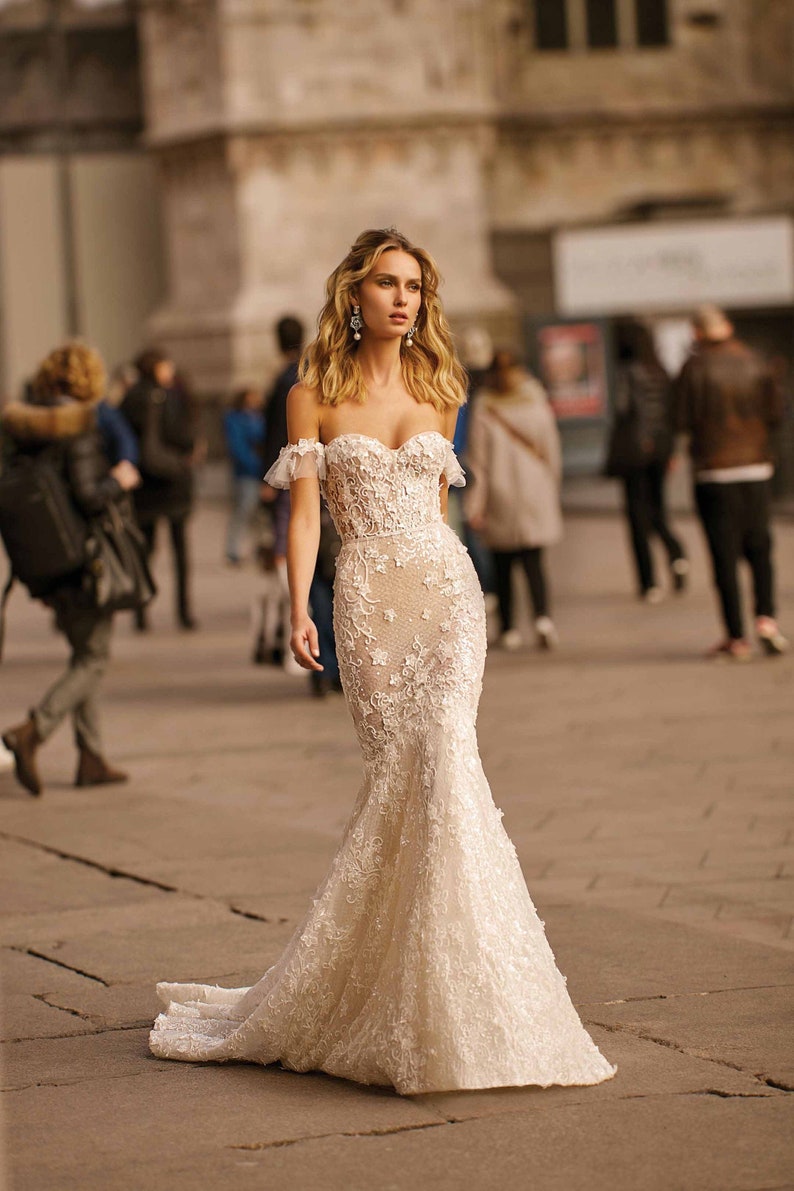 A line Off The Shoulder Bridal Dresses
Here's some of the best off the shoulder wedding dresses you can find online. You'll love knowing that each of these off the shoulder dresses will make you stand out in the crowd on your big day.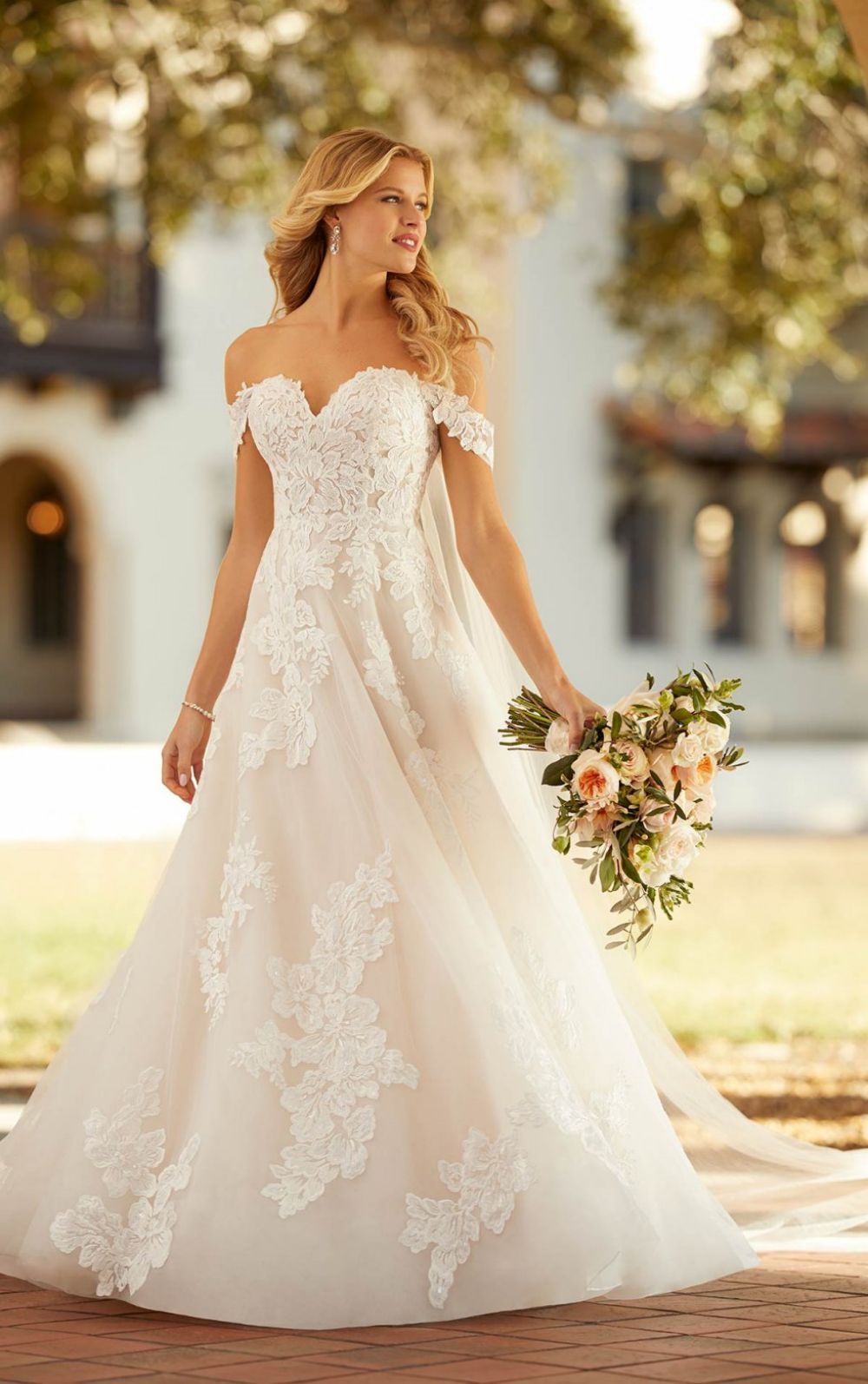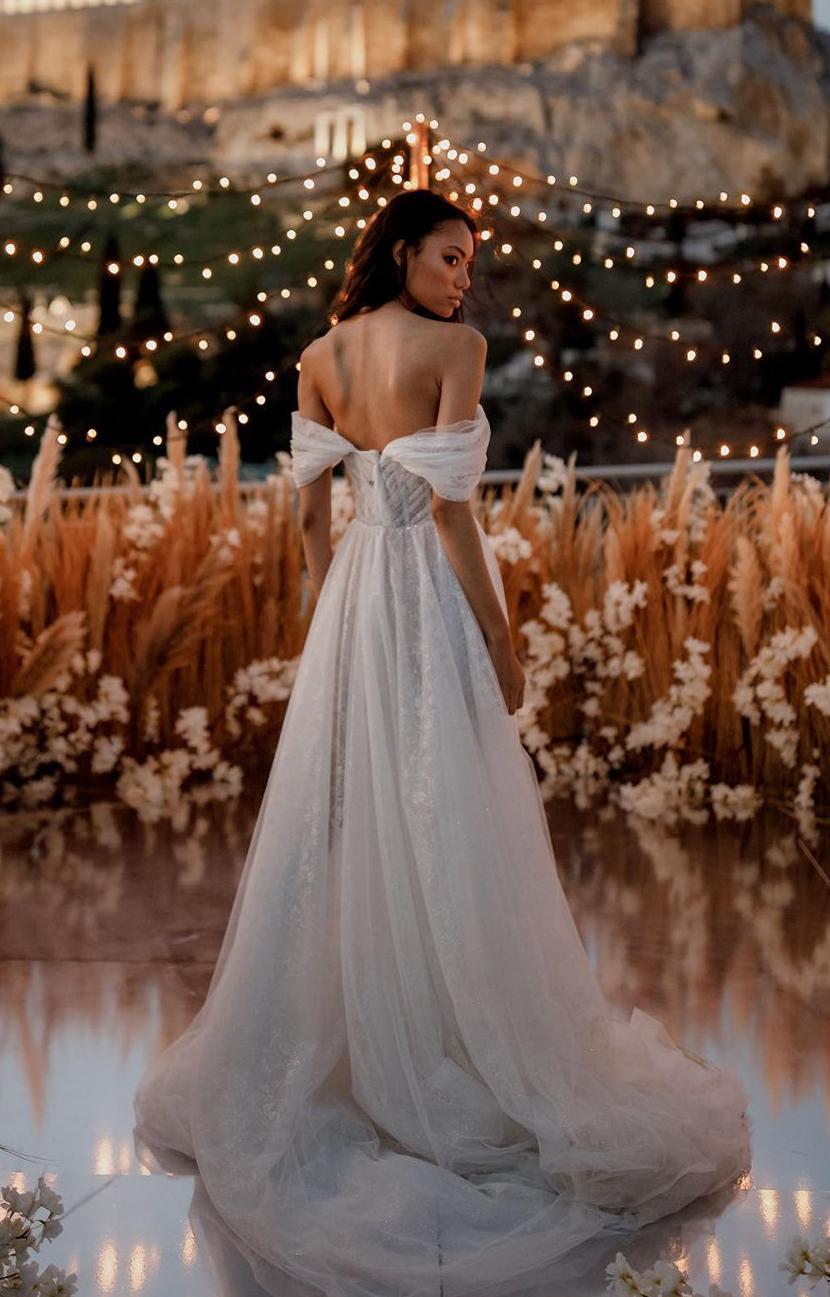 Off The Shoulder Ball Gown Wedding Dresses
If you're looking for a beautiful, flowing wedding dress that shows off your shoulders, you'll love our selection of off-the-shoulder ball gowns. We have a variety of styles to choose from, including glitter and satin, so you can find the perfect dress to match your wedding theme. Whether you're aiming for a classic or modern look, we have a dress that will make you feel like a princess on your special day.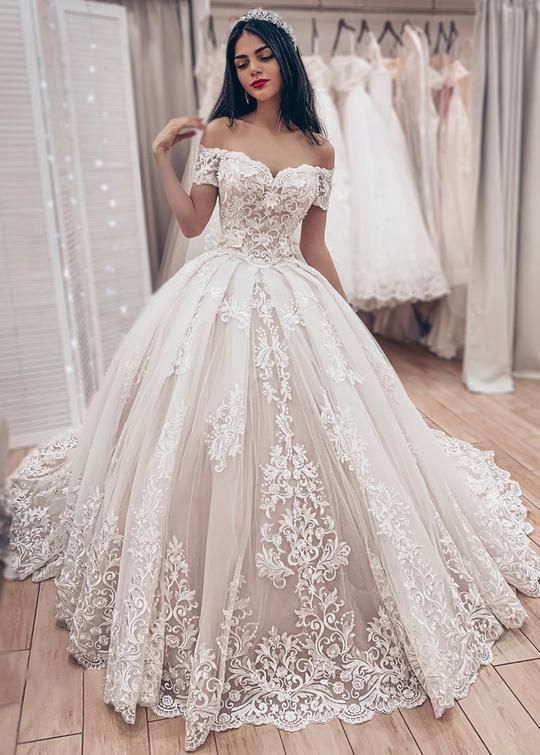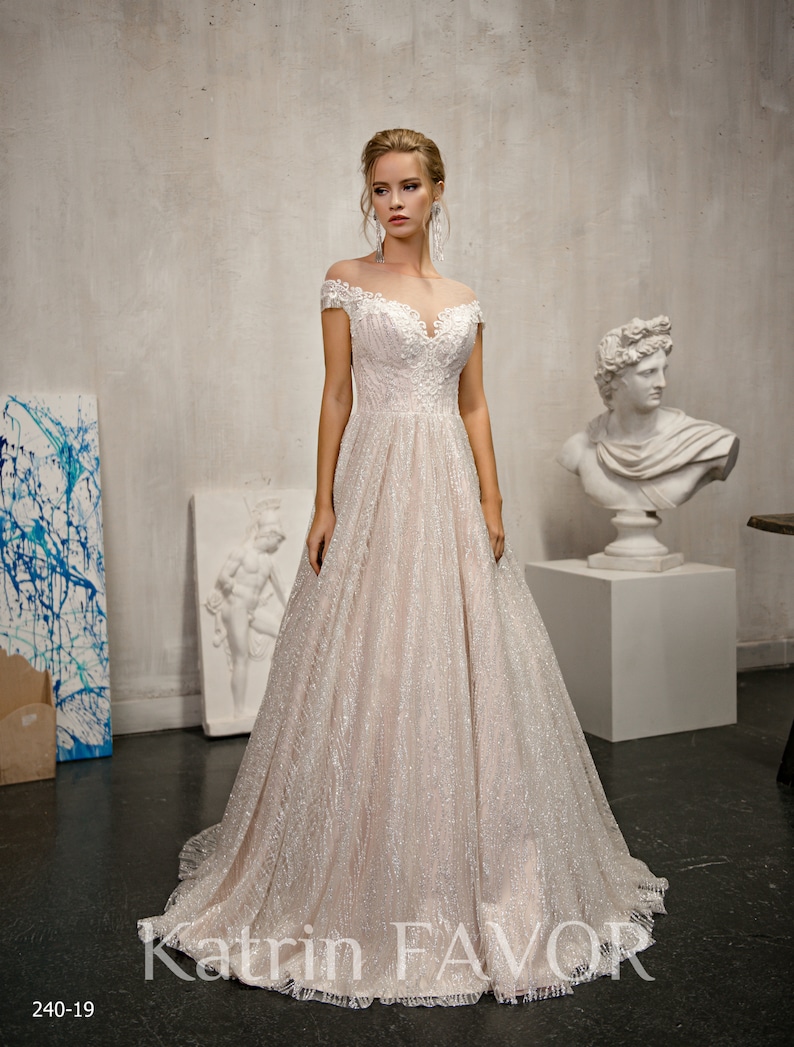 Off The Shoulder Boho Wedding Gowns
Boho wedding gowns are all the rage this season! If you're looking for a dress that is both unique and stylish, then you need to check out our collection of off-the-shoulder boho wedding gowns. From deep V-necklines to delicate lace details, these dresses are sure to turn heads. And what's more, they come in a variety of colors, including ivory, so you're sure to find the perfect one for your big day.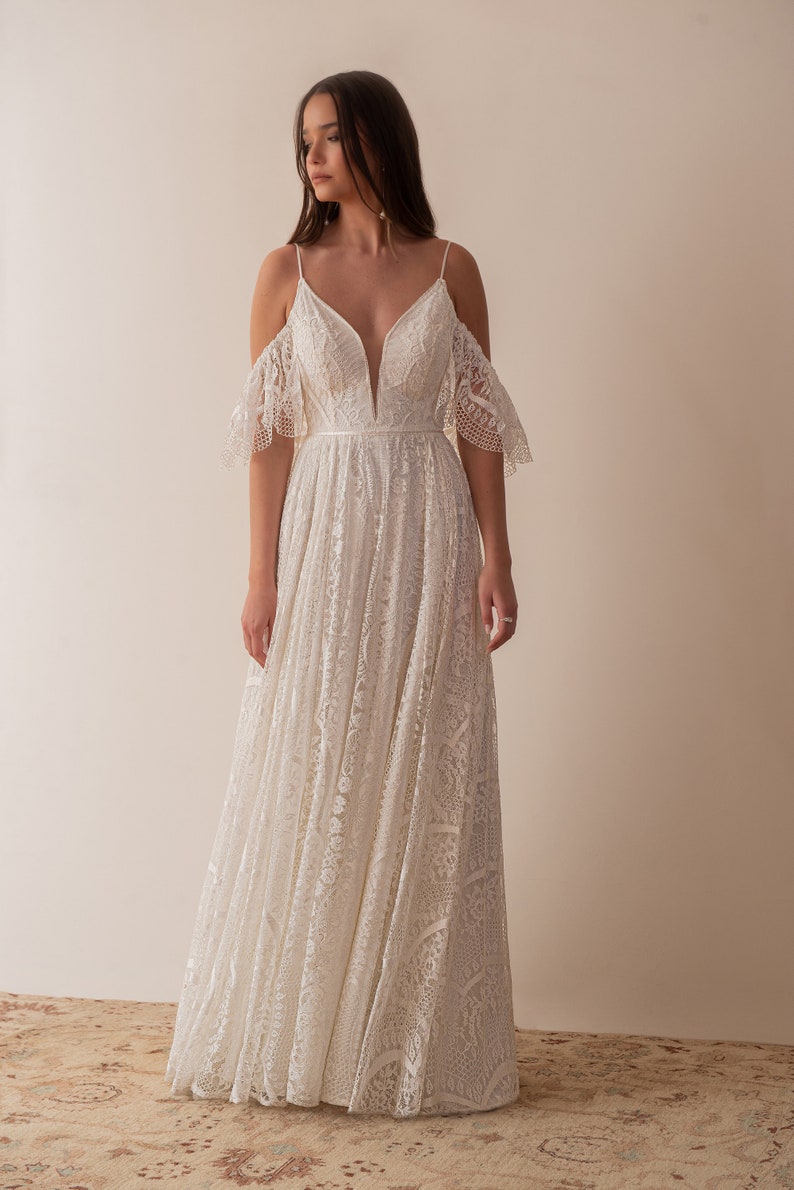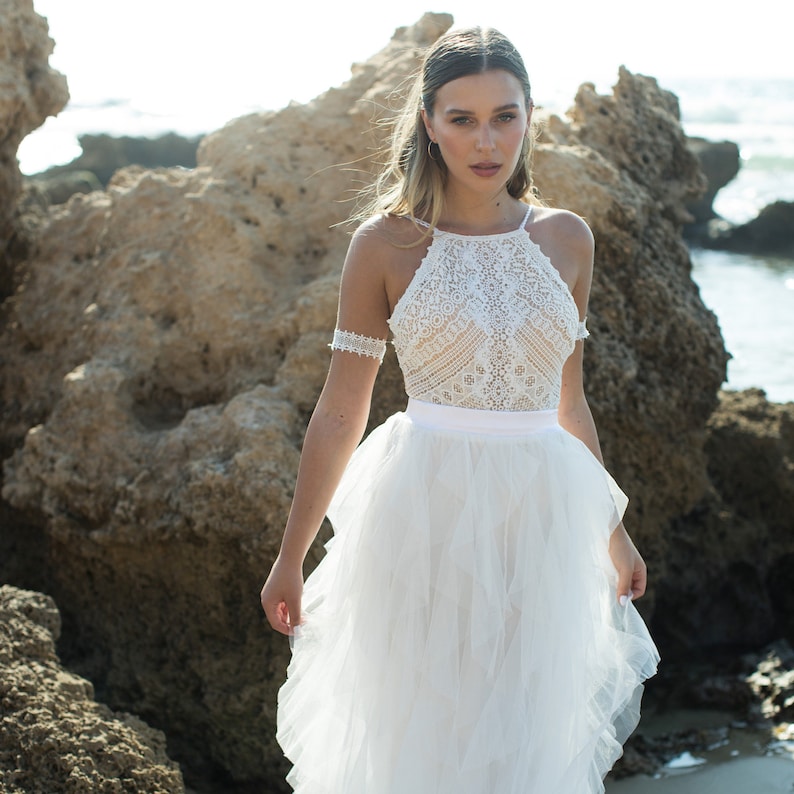 Off The Shoulder Lace Wedding Dresses
For the bride who wants to feel both sensual and regal on her big day, an off-the-shoulder lace wedding dress is the perfect choice. Lace is a timeless fabric that adds a touch of elegance to any gown, and an off-the-shoulder silhouette is both flattering and fashionable. Whether you choose a traditional ballgown or a sleek and simple sheath, an off-the-shoulder lace wedding dress is sure to make a statement.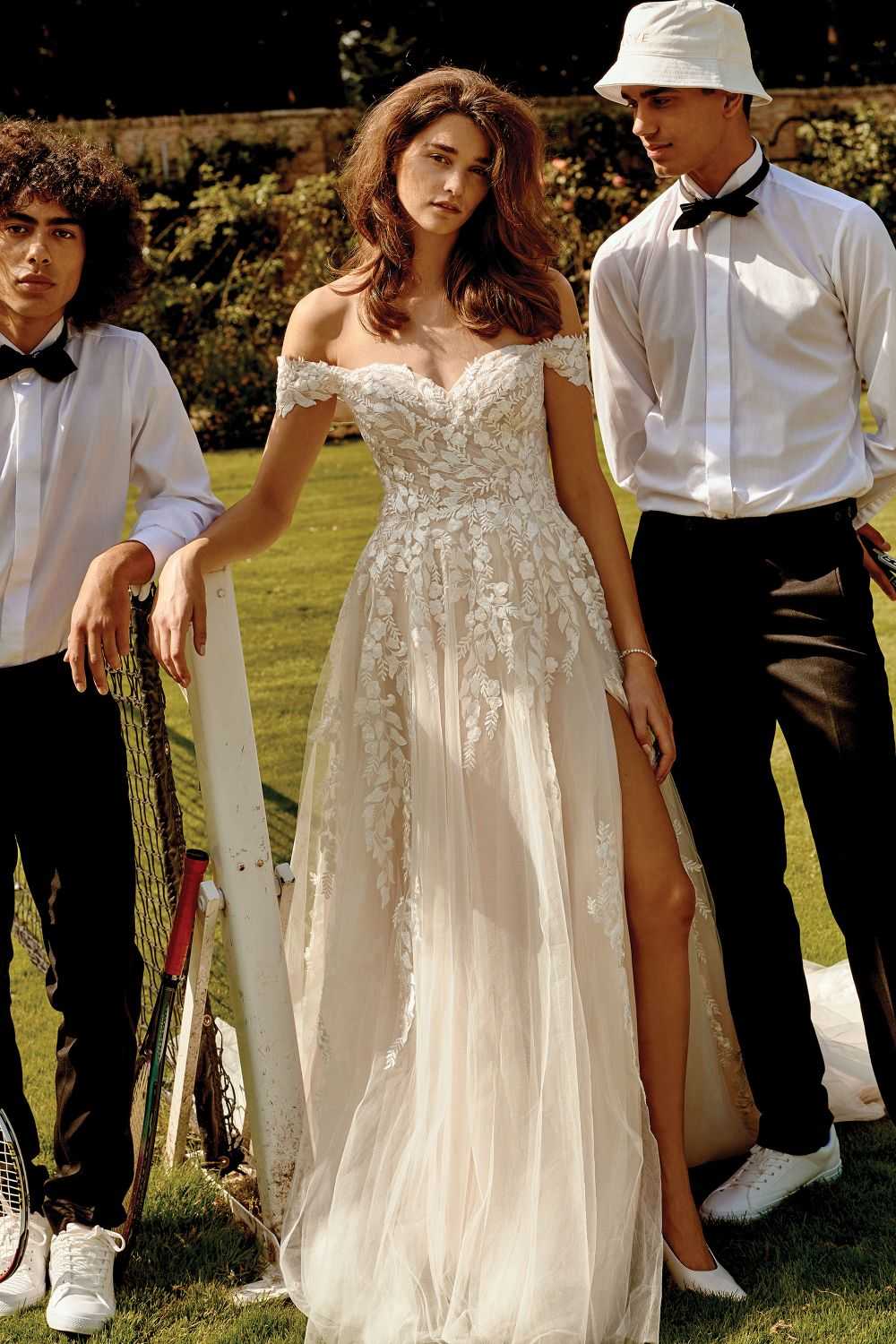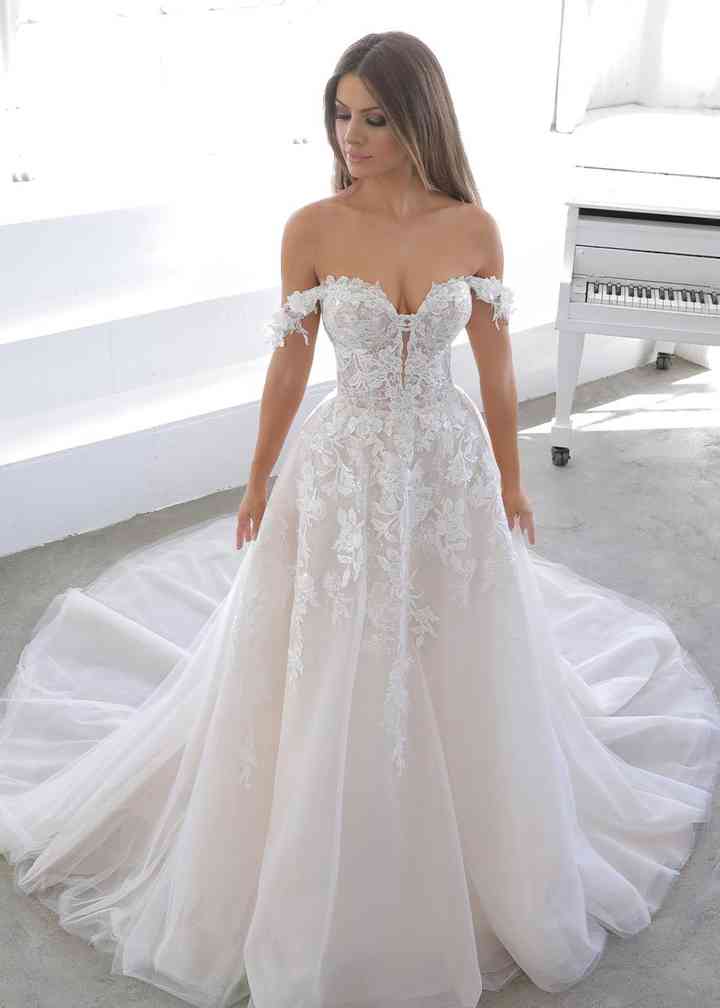 Off The Shoulder Satin Wedding Gowns
Every bride wants to find the perfect wedding dress that will make her feel beautiful on her big day. There are so many different styles and fabrics to choose from, it can be difficult to decide which one is right for you. If you're looking for a luxurious and elegant gown, satin is the way to go. Off-the-shoulder satin wedding gowns are a classic choice that will never go out of style.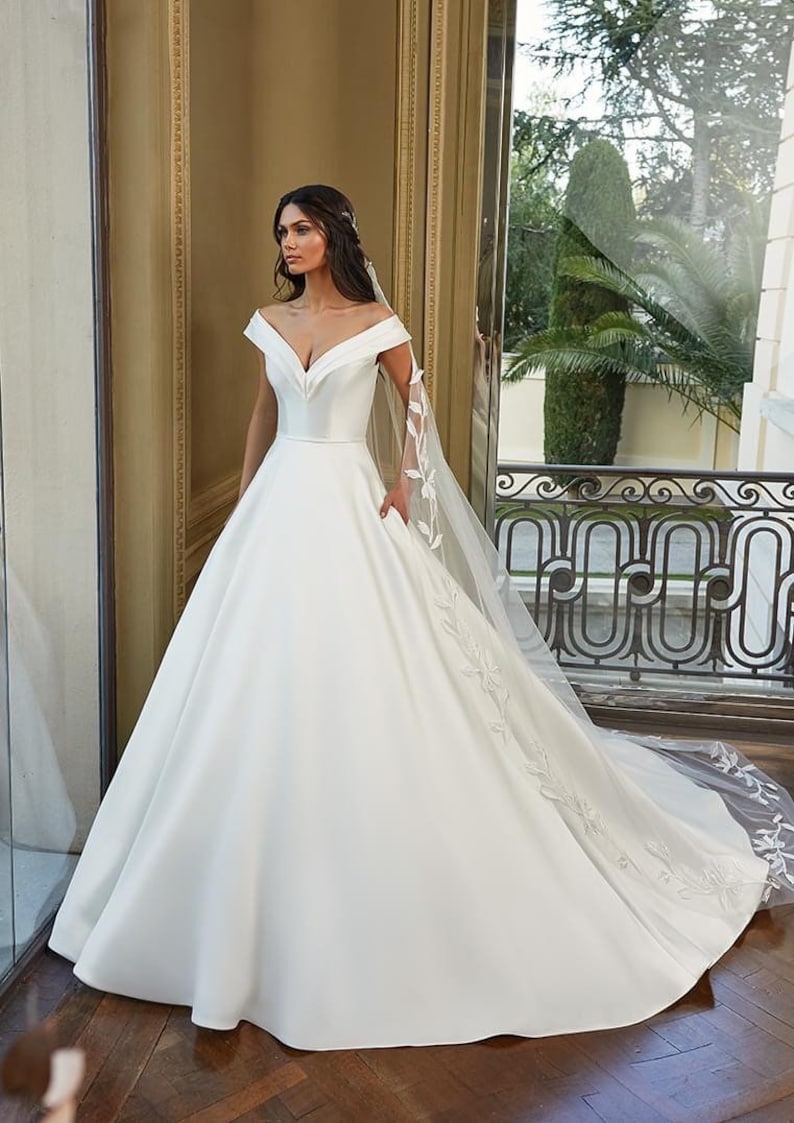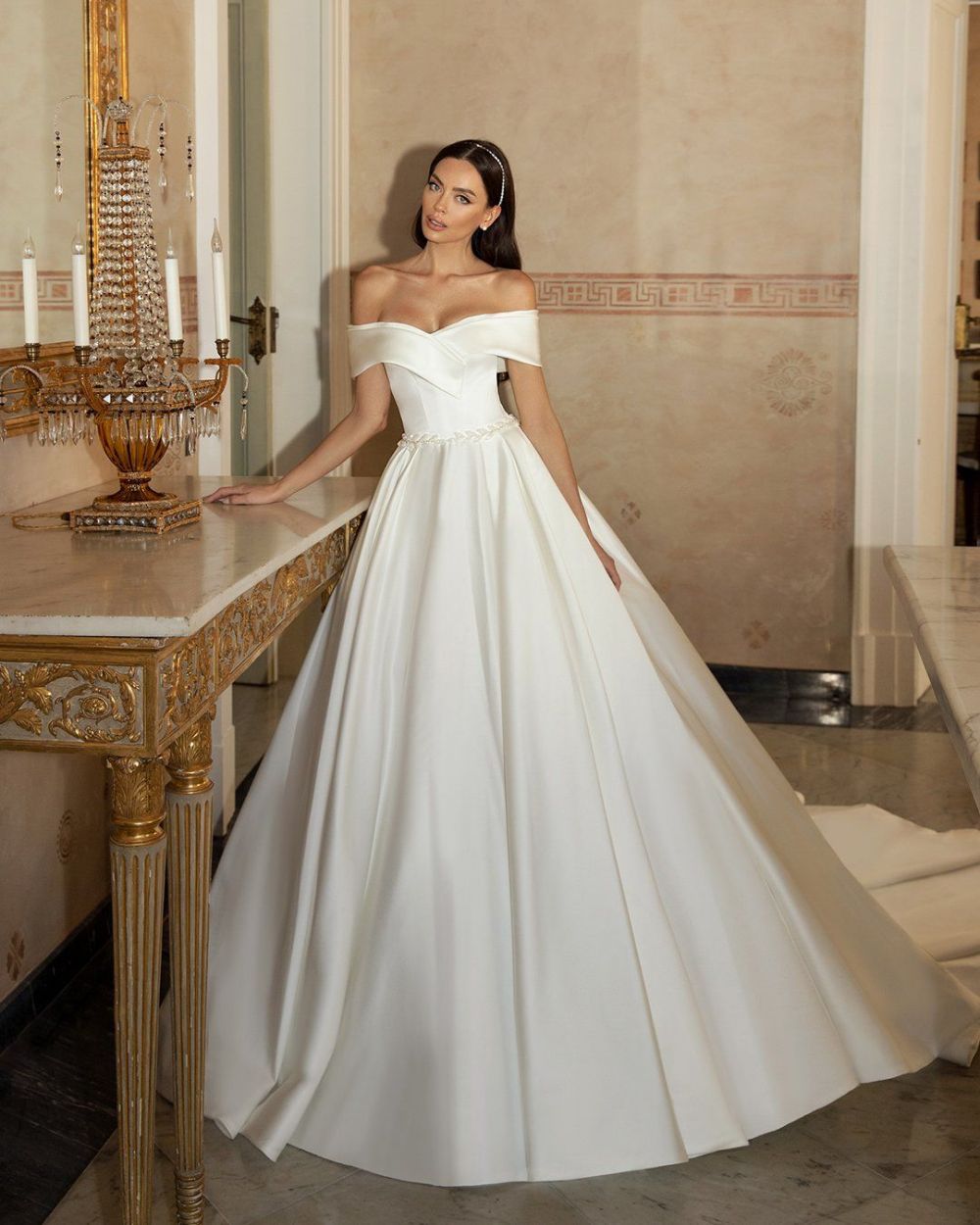 If you're looking for a wedding dress, we hope this list has helped you narrow down your choices. Whether you're looking for a classic off the shoulder dress or something more modern with a plunging neckline, we've got you covered. And if you're still not sure what to buy, be sure to read our guide on how to choose the perfect wedding dress. When it comes time to pick out your dress, don't forget about your accessories! Check out our selection of earrings and jewelry that will help complete your look.
Frequently Asked Questions
An off-the-shoulder style flatters a variety of body types and is ideal for the bride who wants to draw attention to her shoulders, lengthen her neck, and frame her face. The low neckline adds a feminine touch and draws attention to the décolletage and collarbones.
Gloves lend a royal touch, and minimal jewelry and a wedding updo further highlight the alternative neckline.