45 Wedding Ceremony Recessional Songs to Elevate Your Big Day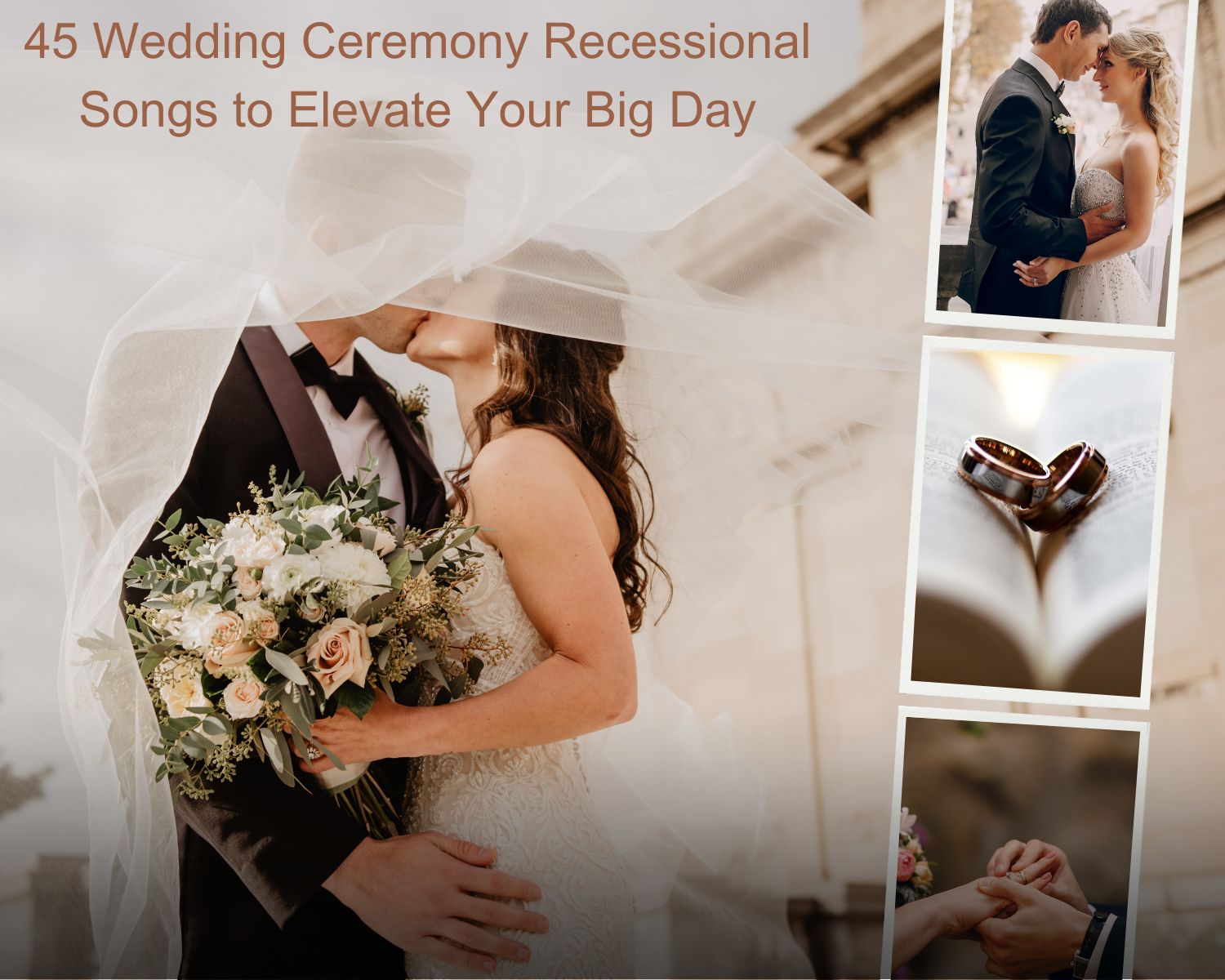 Your wedding day is a momentous occasion, filled with love, joy, and unforgettable memories. One of the most cherished moments is the recessional, where you and your partner make your grand exit as a newlywed couple. Choosing the perfect recessional song can set the tone for this magical moment and leave a lasting impression on your guests. In this comprehensive guide, we've curated a list of 45 wedding ceremony recessional songs that span various genres, ensuring there's something special for every couple. Let's explore the best options to make your exit as memorable as your entrance.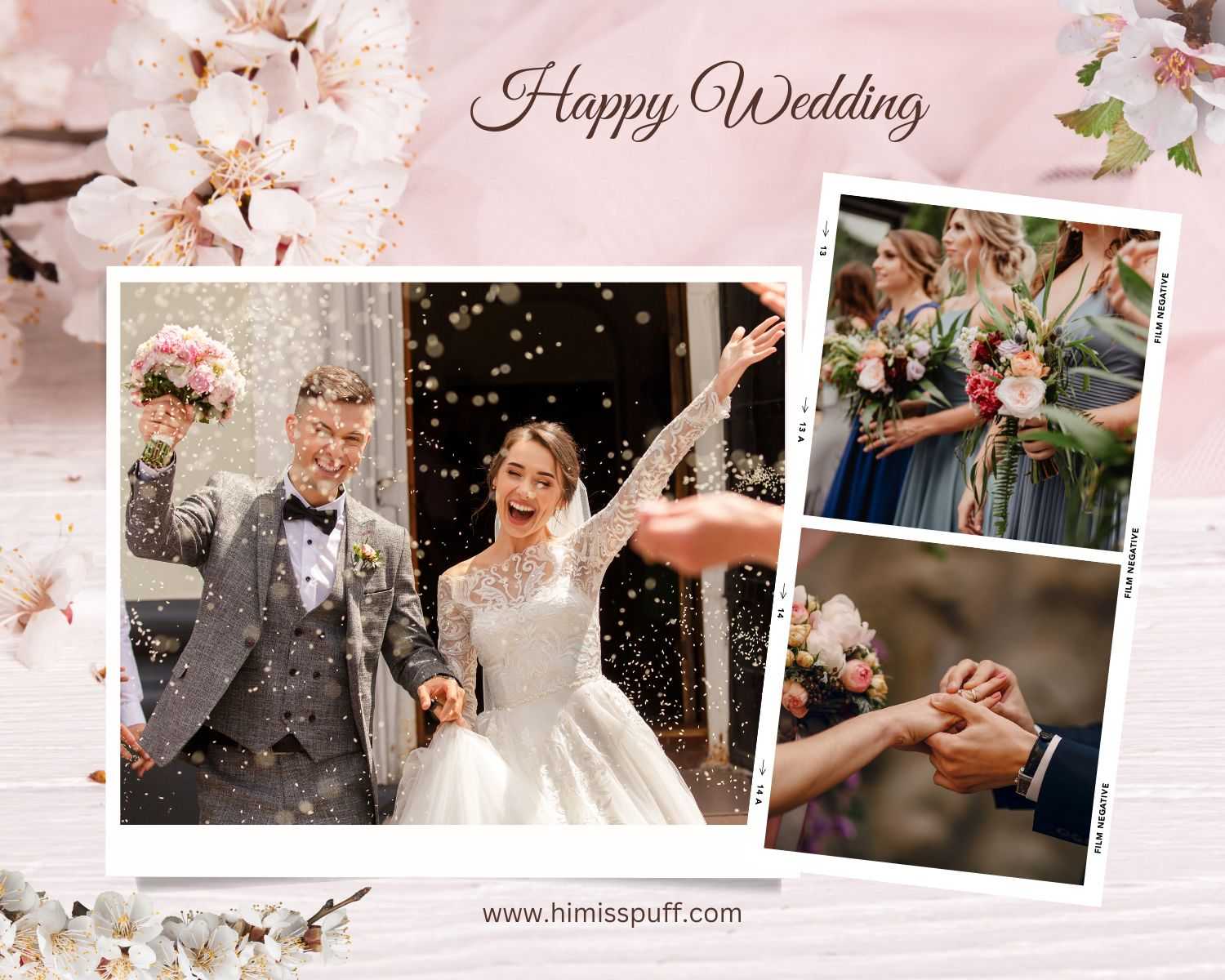 Classic Recessional Songs
Classic recessional songs are timeless and evoke a sense of tradition and romance. Here are some enduring classics to consider for your wedding ceremony.
1. "Wedding March" by Felix Mendelssohn
2. "Ode to Joy" by Ludwig van Beethoven
3. "Trumpet Voluntary" by Jeremiah Clarke
4. "Spring" from Vivaldi's "The Four Seasons"
5. "Hornpipe" from Handel's "Water Music"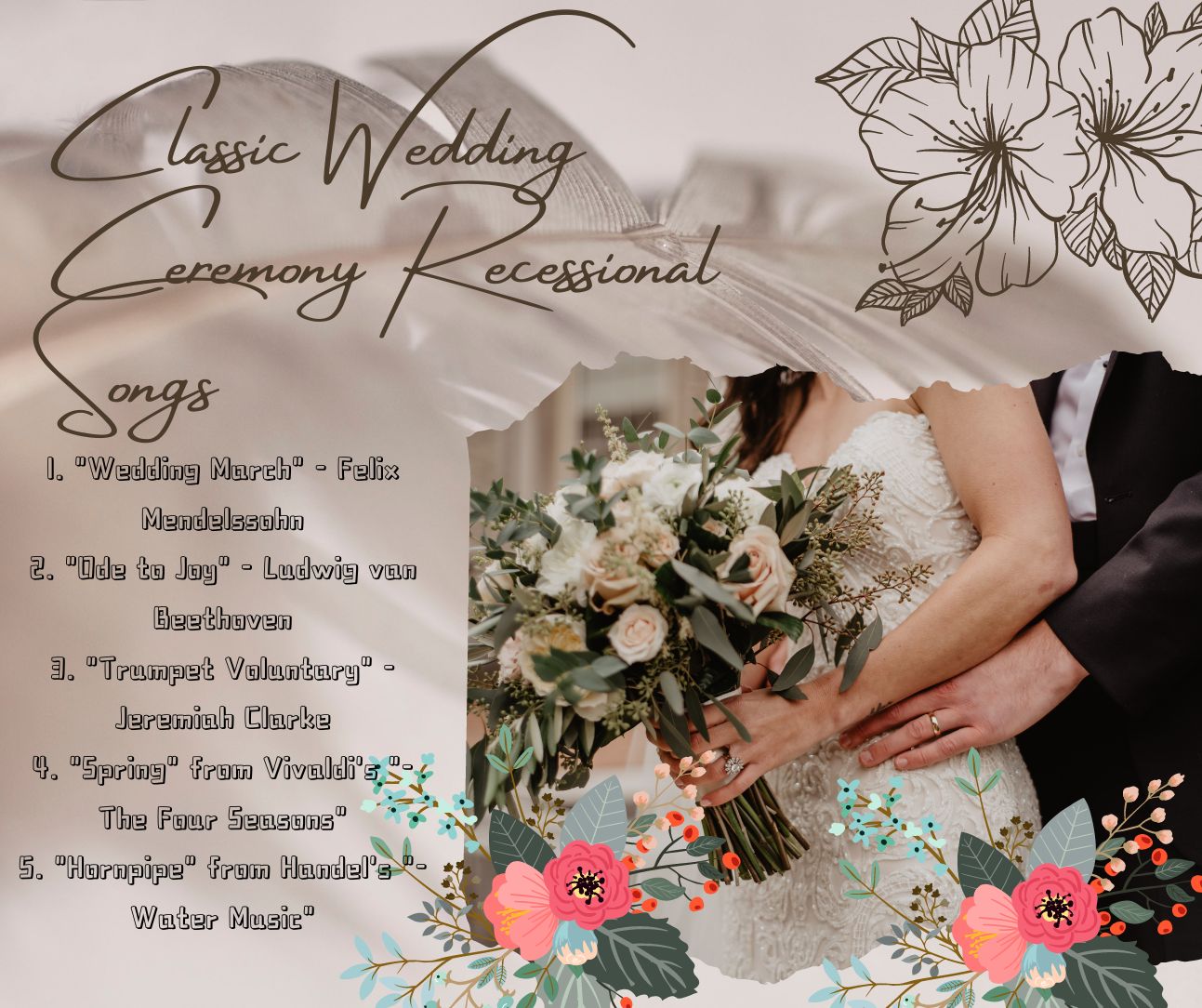 Modern Recessional Songs
For couples seeking a contemporary touch, modern recessional songs offer a fresh and upbeat vibe. Here are some popular modern choices to consider:
6. "Marry You" by Bruno Mars
7. "Happy" by Pharrell Williams
8. "Best Day of My Life" by American Authors
9. "I Gotta Feeling" by The Black Eyed Peas
10. "Can't Stop the Feeling!" by Justin Timberlake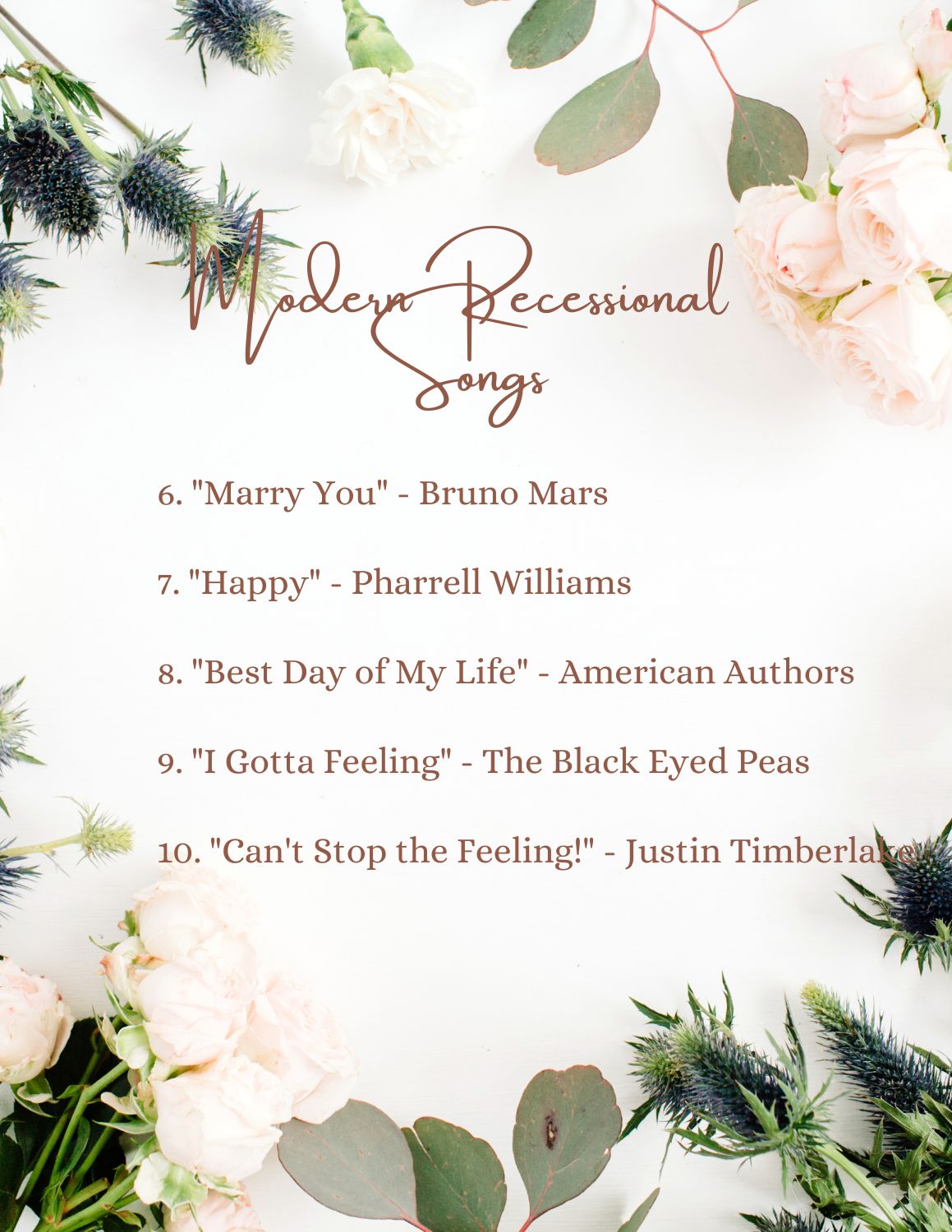 Romantic Recessional Songs
Capture the essence of your love story with these romantic recessional songs that will leave your guests swooning:
11. "All You Need Is Love" by The Beatles
12. "A Thousand Years" by Christina Perri
13. "Unchained Melody" by The Righteous Brothers
14. "I Choose You" by Sara Bareilles
15. "You Are the Best Thing" by Ray LaMontagne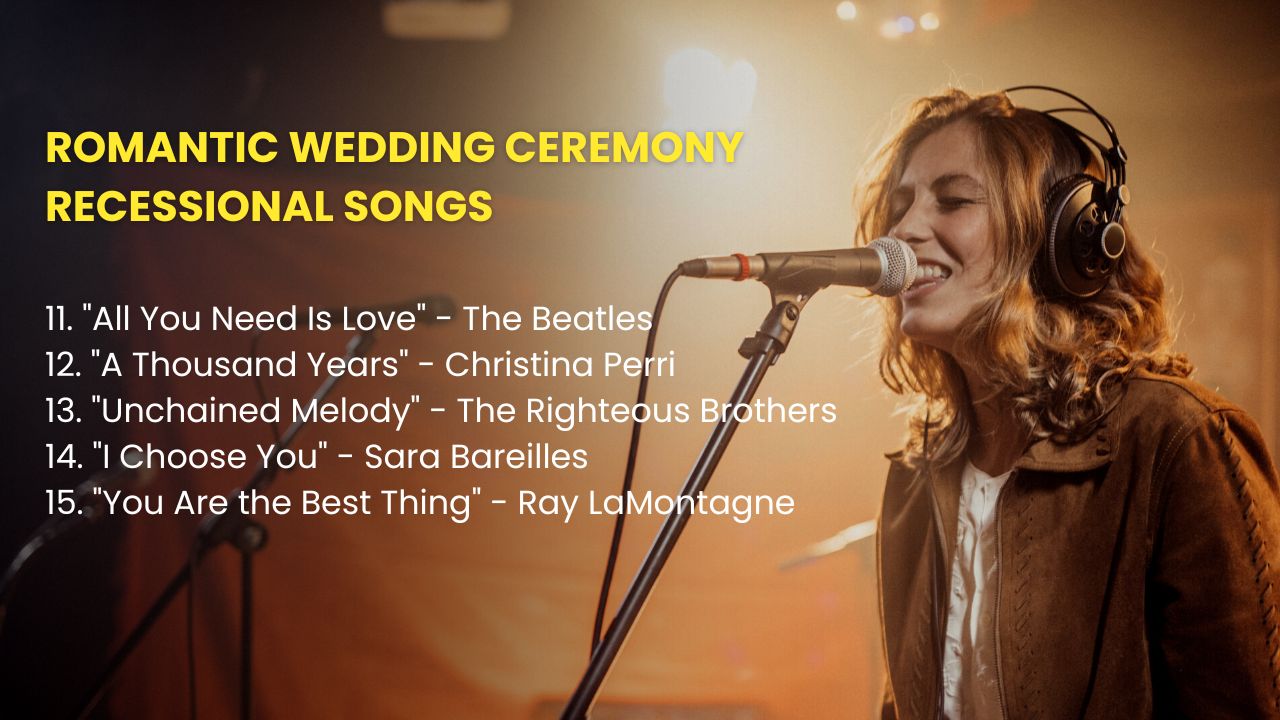 Alternative Recessional Songs
For couples with a unique taste in music, consider these alternative recessional songs that add a touch of individuality to your special day:
16. "Sweet Disposition" by The Temper Trap
17. "Ho Hey" by The Lumineers
18. "Home" by Edward Sharpe & The Magnetic Zeros
19. "Come Away with Me" by Norah Jones
20. "Such Great Heights" by Iron & Wine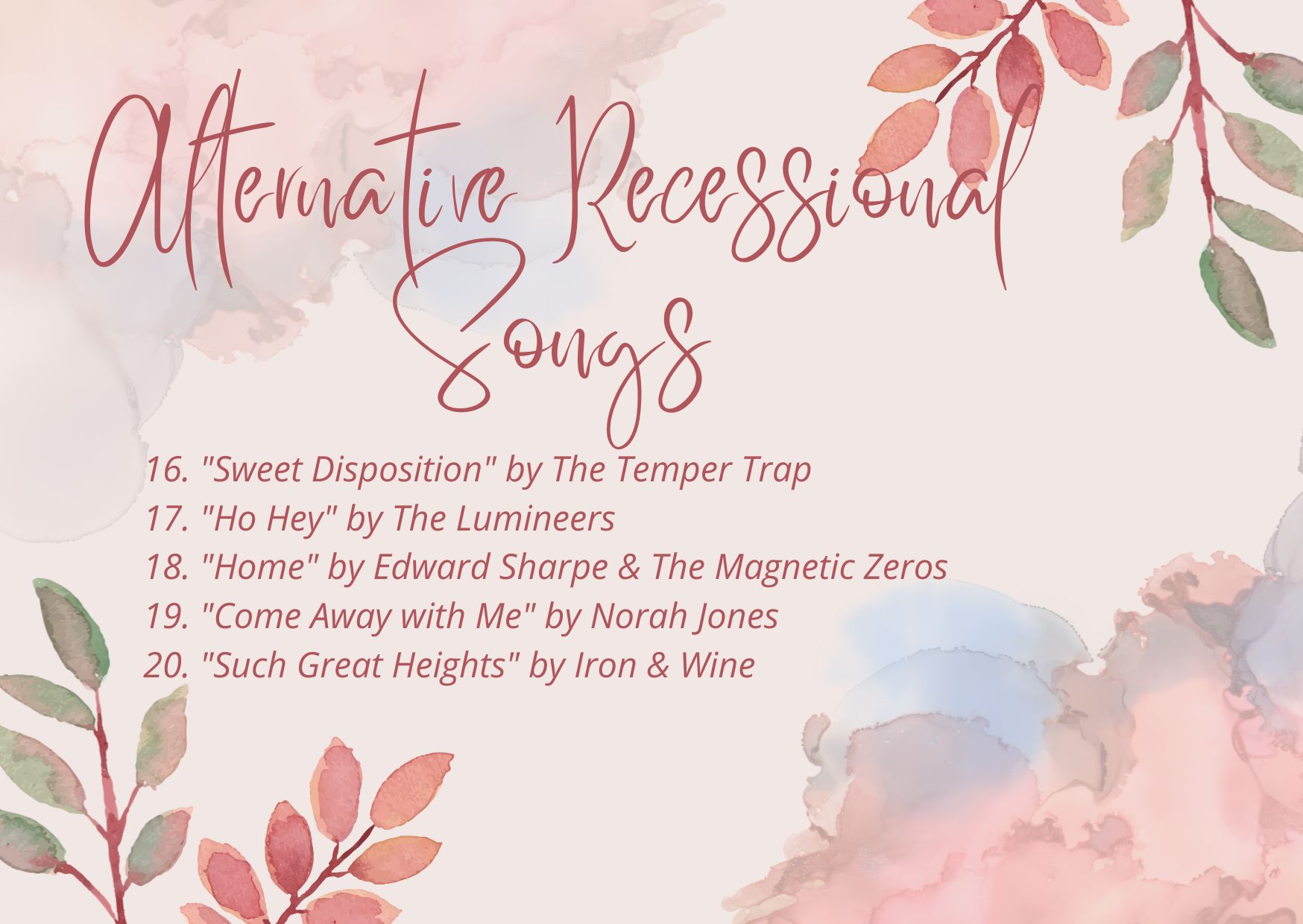 Upbeat Recessional Songs
Keep the energy high with these upbeat recessional songs that will have everyone dancing in their seats:
21. "Don't Stop Believin'" by Journey
22. "I Got You (I Feel Good)" by James Brown
23. "Love on Top" by Beyoncé
24. "Can't Take My Eyes Off You" by Frankie Valli
25. "I Wanna Dance with Somebody" by Whitney Houston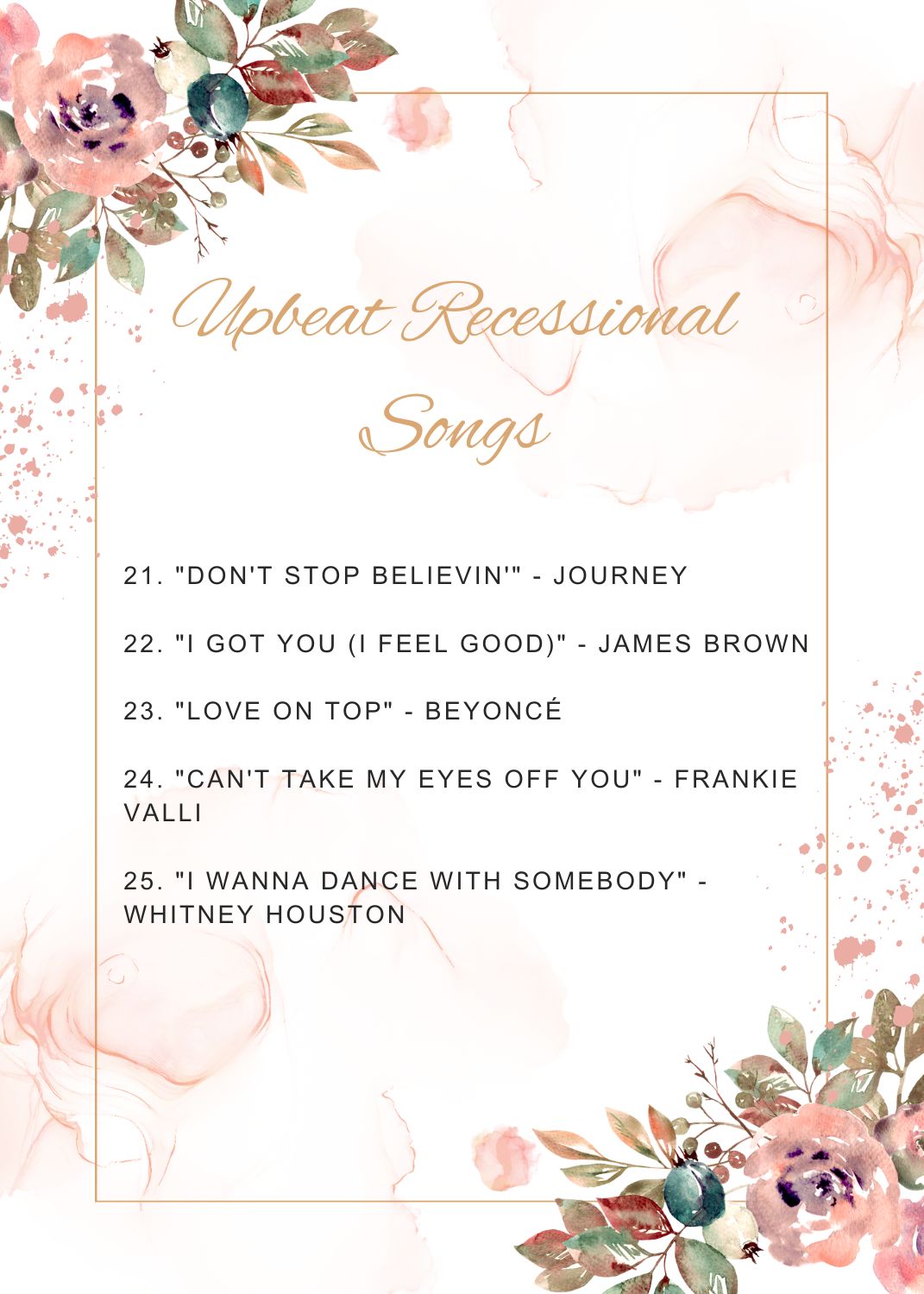 Country Recessional Songs
For couples who love country music, these songs will add a touch of southern charm to your recessional:
26. "Bless the Broken Road" by Rascal Flatts
27. "Die a Happy Man" by Thomas Rhett
28. "Mama's Song" by Carrie Underwood
29. "Then" by Brad Paisley
30. "My Front Porch Looking In" by Lonestar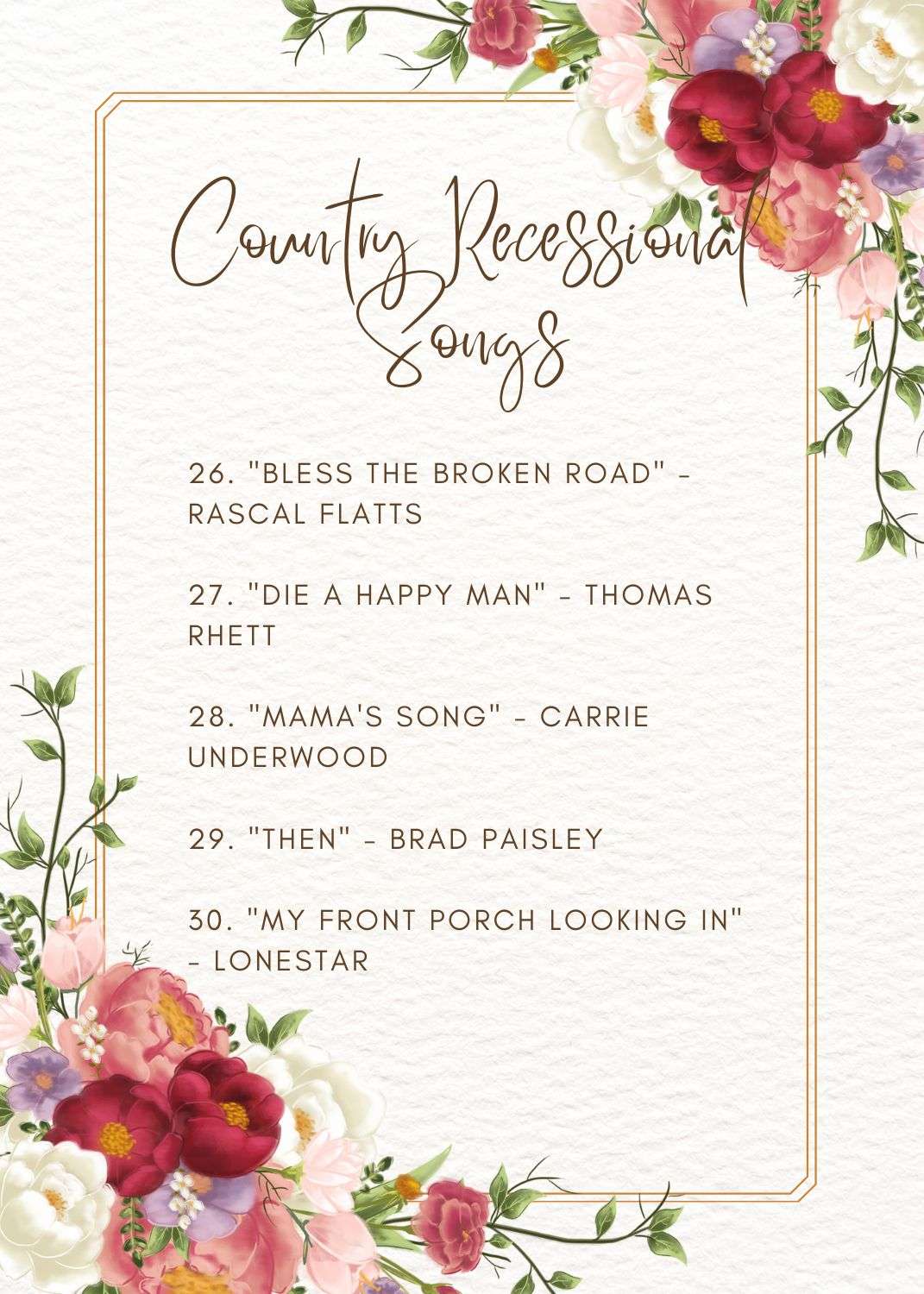 Instrumental Recessional Songs
If you prefer the magic of music without lyrics, instrumental recessional songs offer a beautiful and timeless option:
31. "Clair de Lune" by Claude Debussy
32. "A River Flows in You" by Yiruma
33. "Canon in D" by Johann Pachelbel
34. "Air on the G String" by Johann Sebastian Bach
35. "Nocturne in E-flat Major" by Frédéric Chopin
Pop Recessional Songs
Get ready to celebrate your new beginning with these popular pop hits:
36. "Uptown Funk" by Mark Ronson ft. Bruno Mars
37. "Shut Up and Dance" by Walk the Moon
38. "Sugar" by Maroon 5
39. "Happy Together" by The Turtles
40. "Shape of You" by Ed Sheeran
Rock Recessional Songs
Rock out as you walk down the aisle with these iconic rock songs:
41. "Sweet Child o' Mine" by Guns N' Roses
42. "Here Comes the Sun" by The Beatles
43. "I Don't Want to Miss a Thing" by Aerosmith
44. "Sweet Home Alabama" by Lynyrd Skynyrd
45. "You Shook Me All Night Long" by AC/DC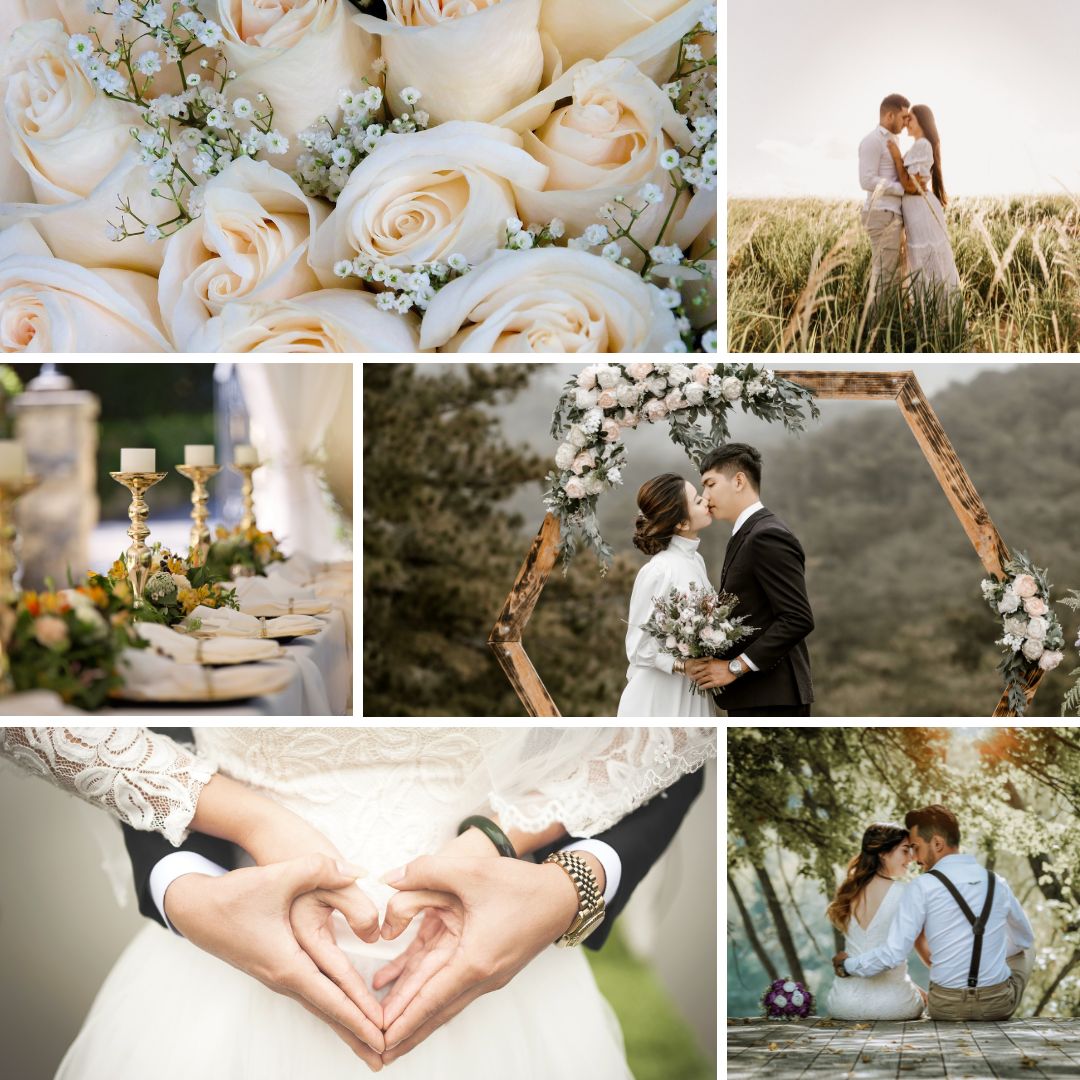 FAQs
How do I choose the perfect recessional song for my wedding?
Choosing the perfect recessional song involves considering your personal taste, the overall theme of your wedding, and the emotions you want to convey. Think about songs that hold special meaning for you and your partner.
Should the recessional song be upbeat or slow?
The choice between an upbeat or slow recessional song depends on your preference. An upbeat song can create an exciting atmosphere, while a slow one can be more romantic and emotional. Consider what suits your style and the mood you want to set.
Can we have live musicians perform our recessional song?
Absolutely! Live musicians can add a unique and personal touch to your wedding ceremony. Whether it's a string quartet, a solo guitarist, or a vocalist, live music can elevate the experience.
Can we customize our recessional song by adding personal touches?
Yes, you can customize your recessional song by working with a musician or DJ to create a unique arrangement. Add personal touches like dedications or special instrumental arrangements to make it truly your own.
Conclusion
Your wedding ceremony recessional song is the soundtrack to your first moments as a married couple. With this diverse list of 45 songs spanning various genres and styles, you're sure to find the perfect melody that resonates with your love story. Whether you opt for a classic, modern, romantic, or alternative tune, your recessional will be a memorable and joyous moment for you and your guests. Choose wisely, and let the music carry you away as you embark on this beautiful journey together.