Dallas Wedding Guide – 5 DIY Tips You'll Love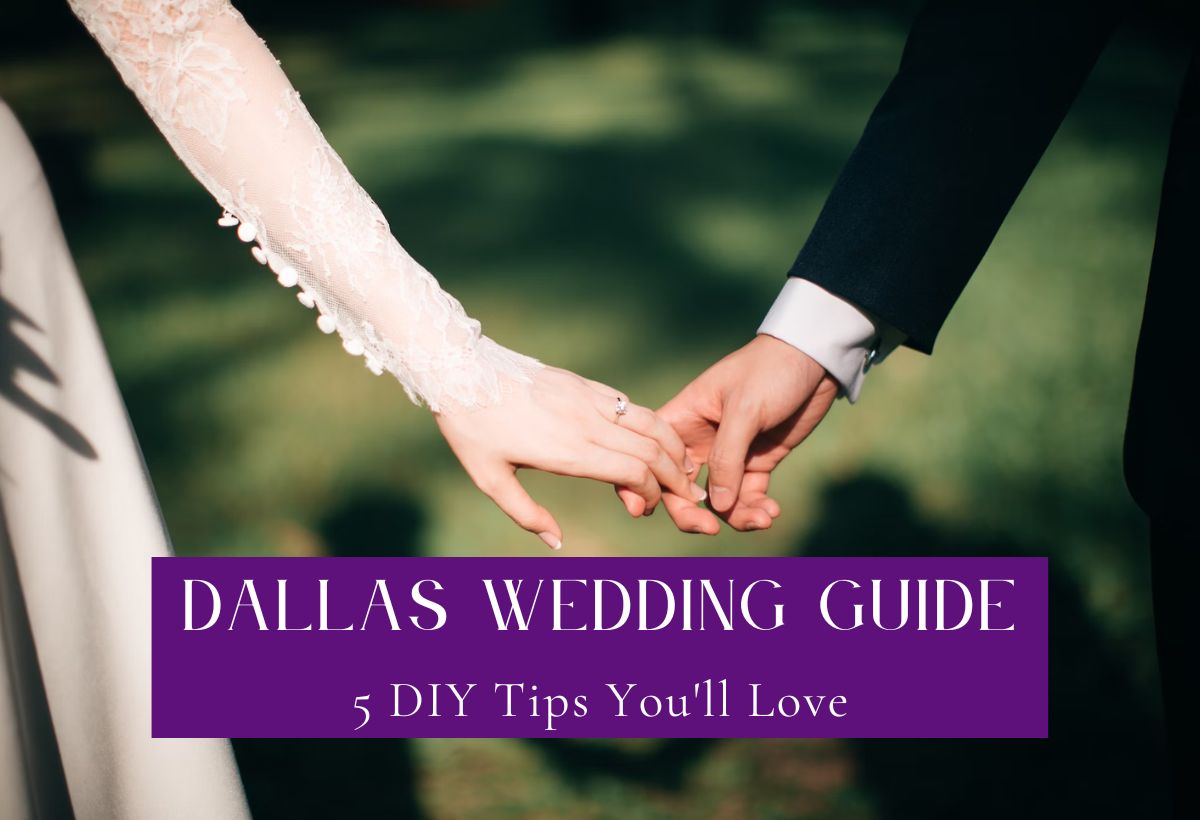 Weddings are a time of joy when two souls meet to spend their lives together. Even though this special day is the most beautiful day in many people's lives, it can get stressful. Planning a wedding is not easy as there are many tasks to complete before the ceremony. The whole planning sometimes takes longer than a year and requires commitment and organization. So, if you are in Dallas and looking for some tricks to plan your wedding to perfection, here are some great tips you'll love.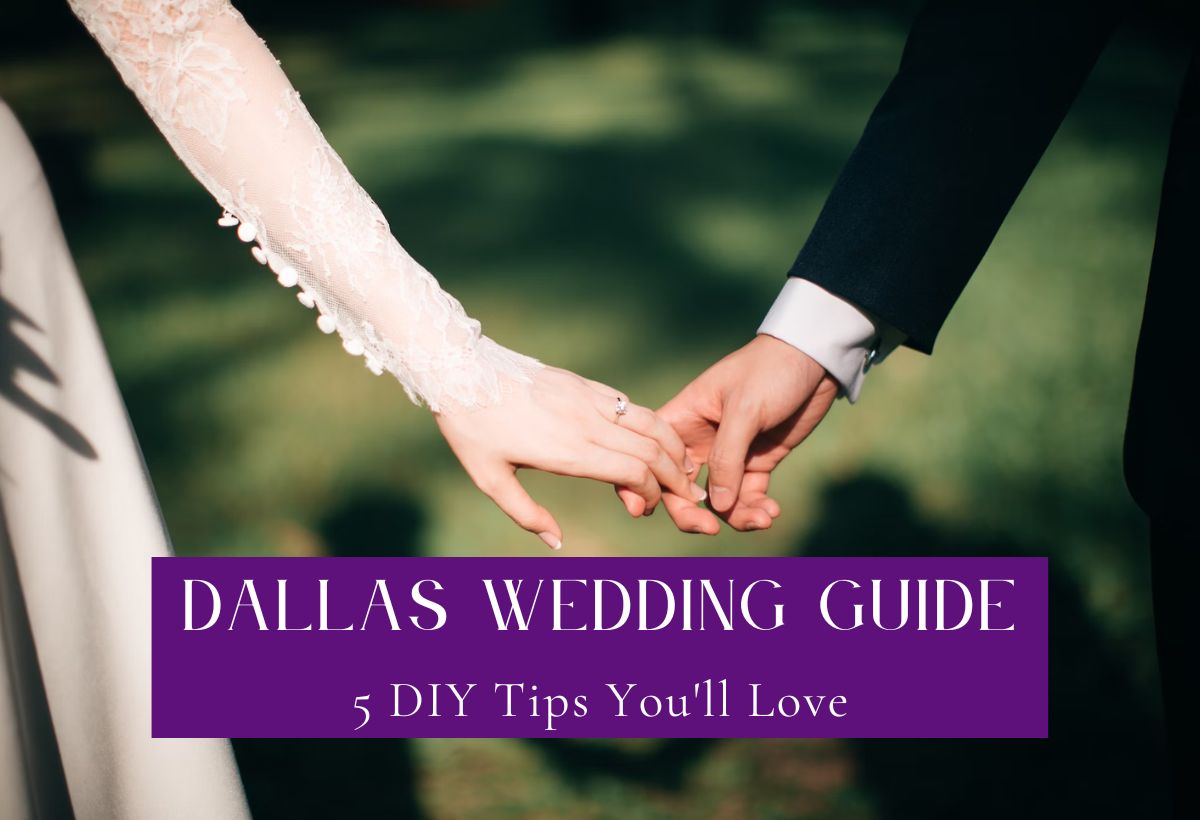 Set Up the Budget and Priorities
This is the very first step in planning the perfect wedding in Dallas, or anywhere in the world. It is highly important to know how much money you have at your disposal for the wedding. Also, a list of priorities will help you determine the budget. For example, if finding a luxury venue is your priority, then you can plan the budget accordingly. And if it's not, you can plan your wedding ceremony at your home or somewhere outside and leave more room in the budget for decoration. 
Explore the Venues in Advance
No matter if you are in the early stages of planning your wedding or not, you should explore venue options as early as possible. Dallas is filled with amazing venues designed for dreamy weddings. Go to as many venues as you can to see if they have available dates that fit your wedding day, and to make sure you can fit all of your guests in a desired space. 
Additionally, if finding a venue is not a priority, then you can look into a DIY wedding venue at your home. If this is your option, then you should know how to prepare your home for this day. You can start by planning the seating and floor plan. Then, you should plan how you're going to clean the house and don't forget laminate floors cleaning tips that will ensure your floor stays intact during the party. Once all that is planned, you can start your search for the wedding decor of your home, or a venue if you've picked one.
Recruit Help From Family Members
As DIY weddings are often on a budget, you don't have to hire a wedding planner. Instead, you can ask your friends and family to help you with all DIY projects. Whether it's about running errands the day of or preparing the entire home or venue for the reception, your friends and family can help. They can help you create decorations, and invitations, plan the meals, and even help with photography. You don't have to hire a photographer either, instead just ask your friends and family to take amazing photos of the entire day.
Take a Trip to Thrift Stores
Even though beautiful, weddings can be wasteful. Unwanted decor usually gets tossed away, as well as plenty of food and other materials from the wedding. This is a waste of money, and it can be harmful to the planet. And if you want a more sustainable and budget-friendly wedding, you can go to thrift stores for your items. You can find amazing decor and knicknacks that can make your wedding day beautiful. Don't waste the money if you don't have to, and thrift items as much as you can. You can always upscale them with your own ideas, and once the wedding is done, pass them on to someone else. 
Consider Guest Comfort
If you want a stress-free wedding, you should also consider the comfort of your guests. You can make sure to assign rooms in advance so everyone knows where they can leave their things and not make a fuss about it the day of. You can also ensure proper accommodation and accessibility for elderly guests or disabled ones. All these details will make sure the atmosphere of the wedding is fun and that there are no disputes and stress at the last minute.

Dallas Wedding Trends 2024
Dallas is an amazing city that offers various options for a beautiful wedding, and as with any location, there are current trends that are popular among couples. Here are some Dallas wedding trends to watch:
Destination Weddings: More and more couples are opting for destination weddings in Dallas. The city offers a variety of breathtaking wedding venues, which can also serve as a honeymoon location, making it a popular choice for couples looking to celebrate their special day in style.
Natural Elements: Many couples are turning to natural elements like greenery and wooden accents to bring a rustic, yet sophisticated feel to their weddings. Dallas has a vast selection of outdoor venues that provide the perfect backdrop for these types of weddings.
Intimate Weddings: Due to the pandemic, more couples have been opting for intimate weddings with only immediate family members and close friends attending. Smaller, more intimate weddings continue to be a popular trend in Dallas even as restrictions ease.
Unique Menu Options: Dallas couples are experimenting with unique menu options like gourmet popcorn bars, craft burger bars, and even cocktail bars, to offer something unique and memorable for their guests.
Sustainable Weddings: In recent years, sustainable weddings have become more popular in Dallas. Couples are looking for environmentally friendly wedding options such as paperless invites, locally sourced flowers, and recycled decor.
As with any trends, these are just a few of the wedding trends to watch in Dallas. Couples should take inspiration from these trends and adjust them to their own personal preferences to create a truly unique and memorable wedding.
Planning a wedding can often be overwhelming. However, if you make a clear plan, leave enough room in the budget, and remember to have fun, your special day will become even better.