Engagement Party Etiquette: Navigating the Social Graces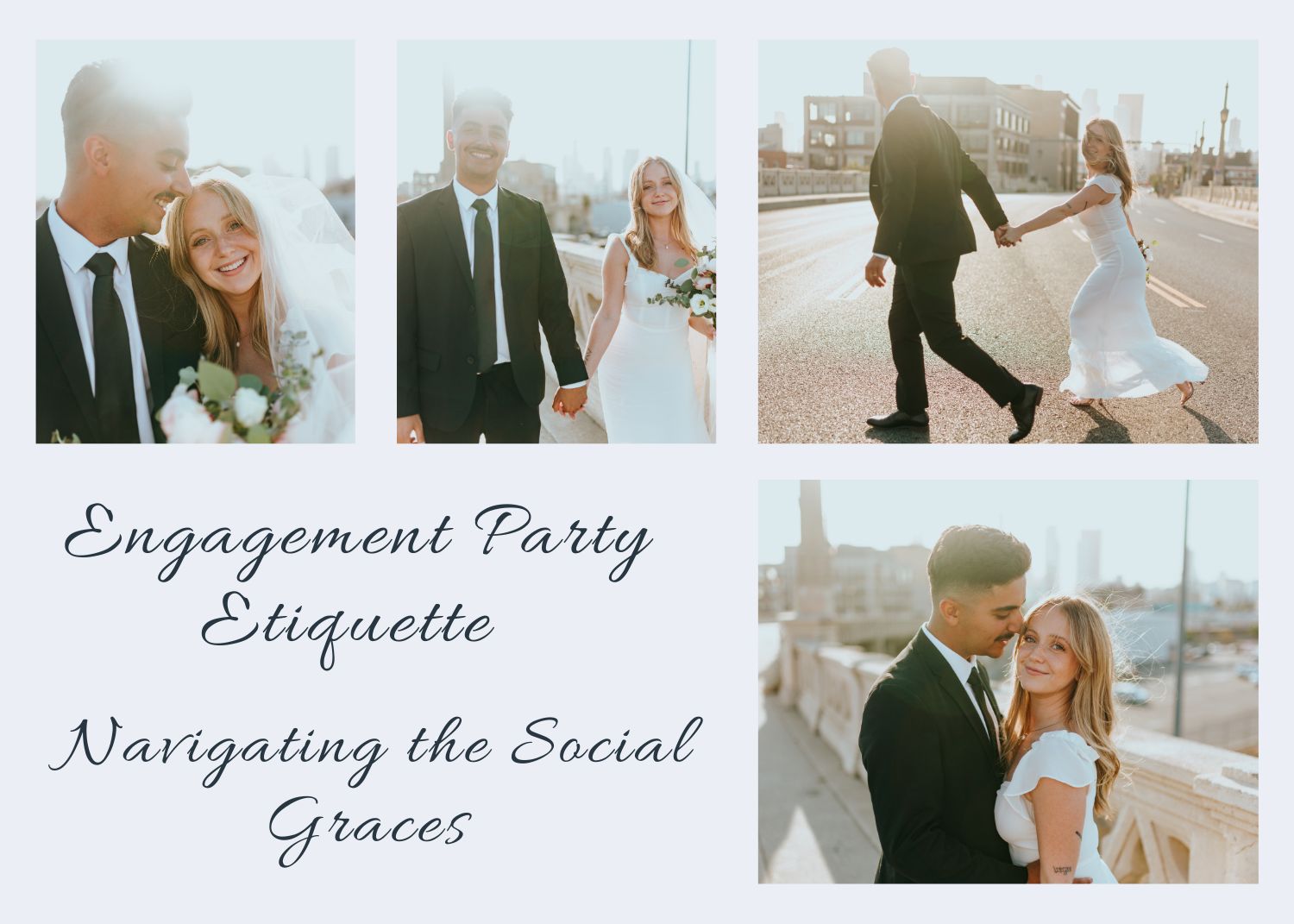 Engagement parties are a time-honored tradition that allows couples to celebrate their commitment to each other with friends and family. While these gatherings are filled with joy and excitement, they also come with their own set of etiquette rules that are essential to ensure everyone has a memorable and enjoyable experience. In this comprehensive guide, we will delve into the world of engagement party etiquette, offering valuable insights and tips to make your celebration a resounding success.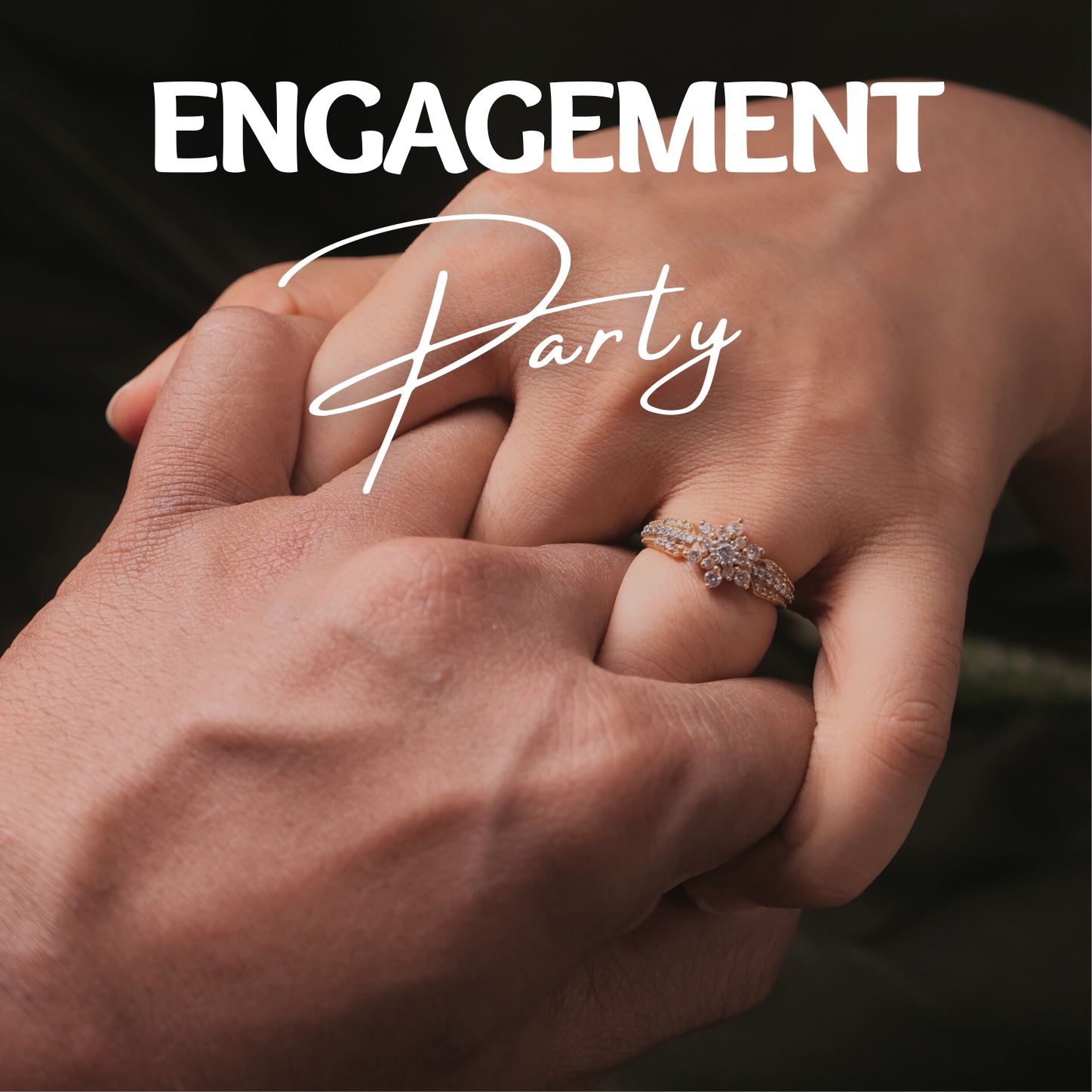 Understanding the Purpose of an Engagement Party
Before we dive into the nuances of engagement party etiquette, it's crucial to understand the purpose of these gatherings. Engagement parties are not just about celebrating the engagement itself but also about introducing the couple's families and friends if they haven't already met. It's a chance to foster relationships and build a sense of unity among the two families. With this in mind, let's explore the key elements of engagement party etiquette.
Who Hosts the Engagement Party?
One of the first questions couples often have is who should host the engagement party. Tradition dictates that the bride's parents take the lead in hosting the event. However, modern times have brought about a shift in this tradition. Today, it's entirely acceptable for anyone close to the couple, such as friends or even the engaged couple themselves, to host the party.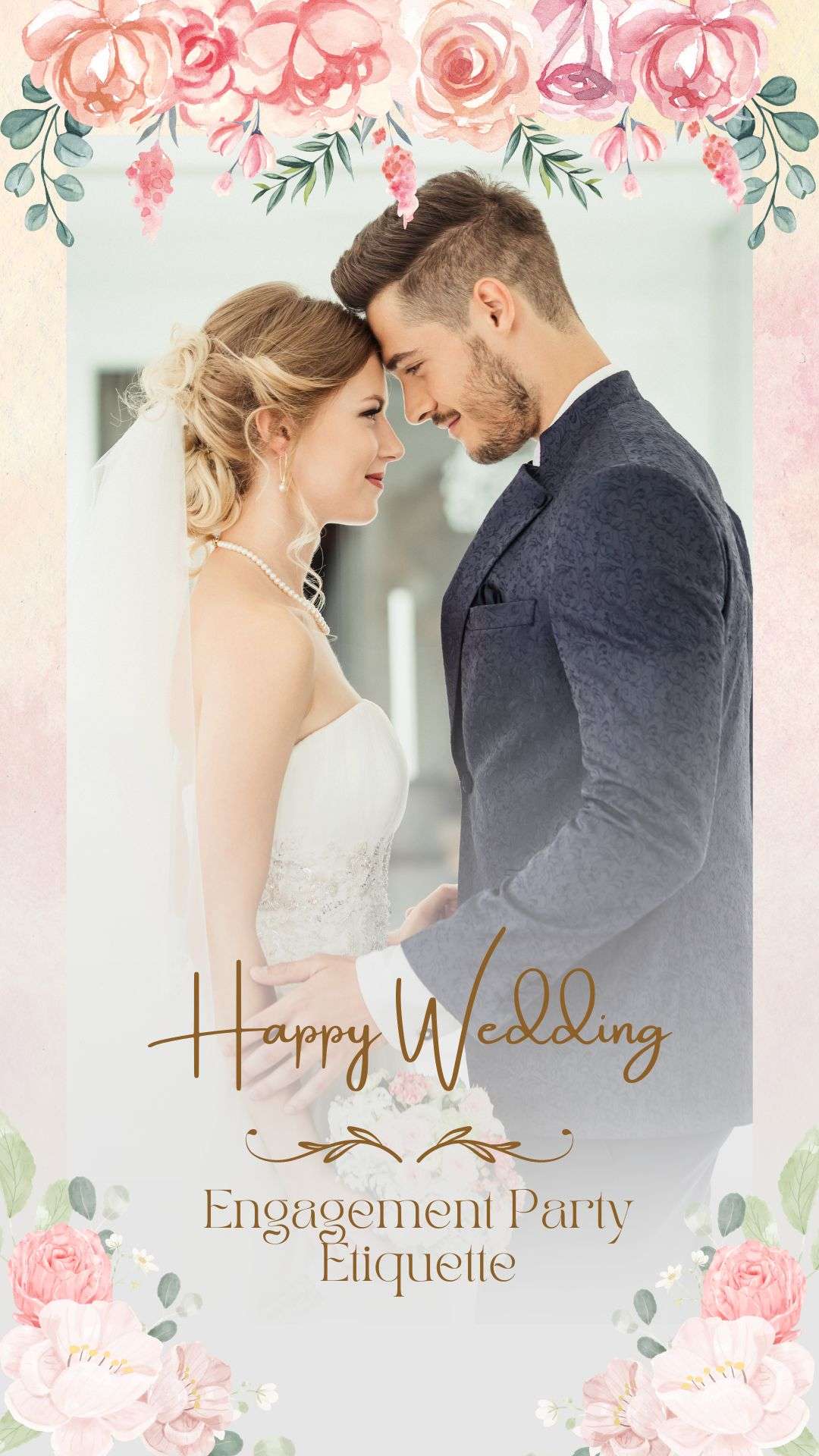 Guest List Considerations
When creating the guest list, consider it an opportunity to unite both families and close friends. Be mindful of inviting people who will be invited to the wedding, as it can be awkward to attend an engagement party and not receive an invitation to the main event. Keep in mind that smaller, more intimate gatherings often lead to more meaningful interactions.
Timing and Location
The timing and location of the engagement party should be convenient for the majority of the guests. Typically, it's held within a few months of the engagement, and the location can vary from a casual backyard barbecue to a formal dinner at a restaurant. When deciding on the venue, think about the couple's personalities and what would make them most comfortable.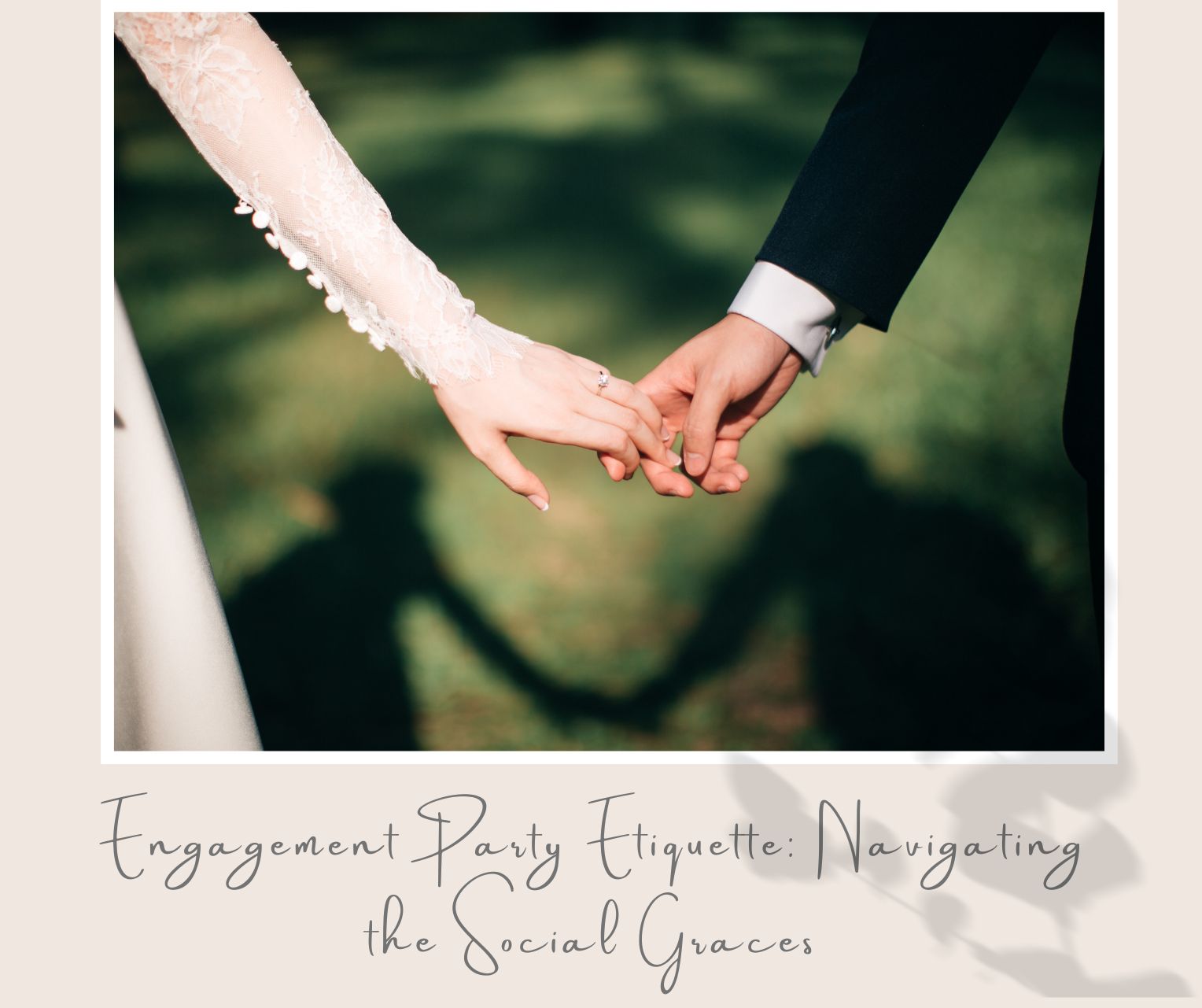 Invitations and RSVPs
Send out invitations well in advance to ensure that guests have enough time to plan. It's also crucial to include an RSVP deadline so that you can make arrangements accordingly. In this digital age, electronic invitations have become increasingly popular, but traditional paper invitations are still a classy choice.
Dress Code
Include a dress code on the invitation to help guests know how to dress appropriately for the occasion. While it's not usually as formal as a wedding, indicating whether it's a casual, semi-formal, or formal affair can guide guests in their attire choices.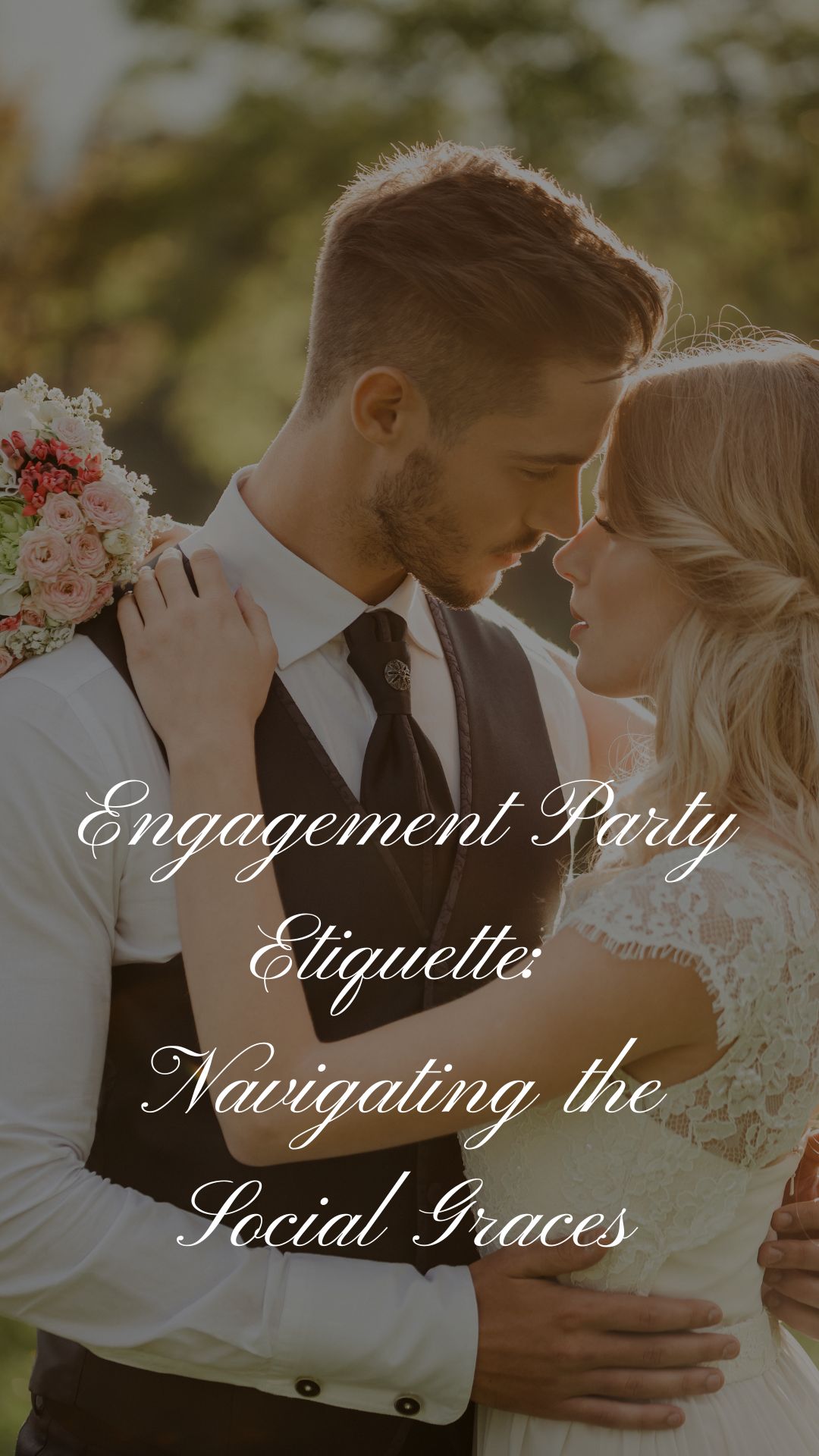 The Engagement Party Toast
One of the highlights of an engagement party is the toast, typically given by the host or someone close to the couple. Keep it heartfelt, sincere, and concise. Raise your glass to the couple and express your best wishes for their future together.
Gifts and Registry
While it's common for guests to bring gifts to an engagement party, it's not mandatory. Gifts are often smaller and more personal than wedding gifts. If the couple has a registry, include that information on the invitation, but guests should never feel obligated to bring a gift.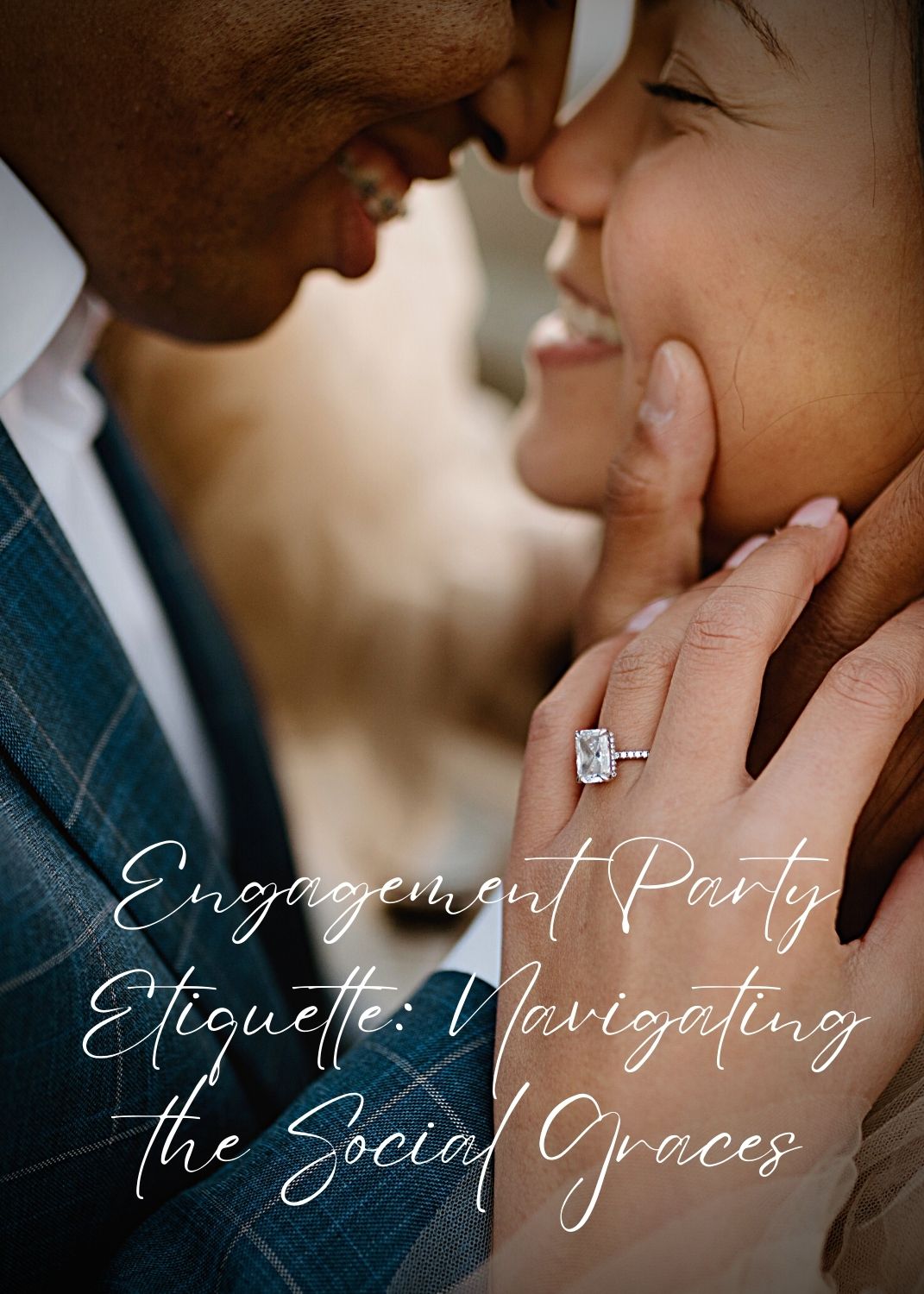 Frequently Asked Questions
Can we have multiple engagement parties?
Yes, it's entirely acceptable to have more than one engagement party, especially if the couple has different groups of friends or family in different locations. Each party can be tailored to the preferences and style of the hosts and guests.
Should we invite everyone on our wedding guest list to the engagement party?
No, it's not necessary to invite everyone on your wedding guest list to the engagement party. The guest list for the engagement party can be more intimate and include close friends and immediate family members.
Is it appropriate to have a themed engagement party?
Themed engagement parties can be a lot of fun and can reflect the couple's interests and personalities. Just make sure the theme is tasteful and not offensive to any of the guests.
Can we announce our wedding date at the engagement party?
Certainly! The engagement party is an ideal time to share the exciting news of your upcoming wedding. It's a great way to build anticipation and excitement among your guests.
Should we have a registry for the engagement party?
While it's acceptable to have a registry for the engagement party, it's not mandatory, and guests should not feel obligated to bring gifts. If you do have a registry, include it on the invitation but emphasize that gifts are optional.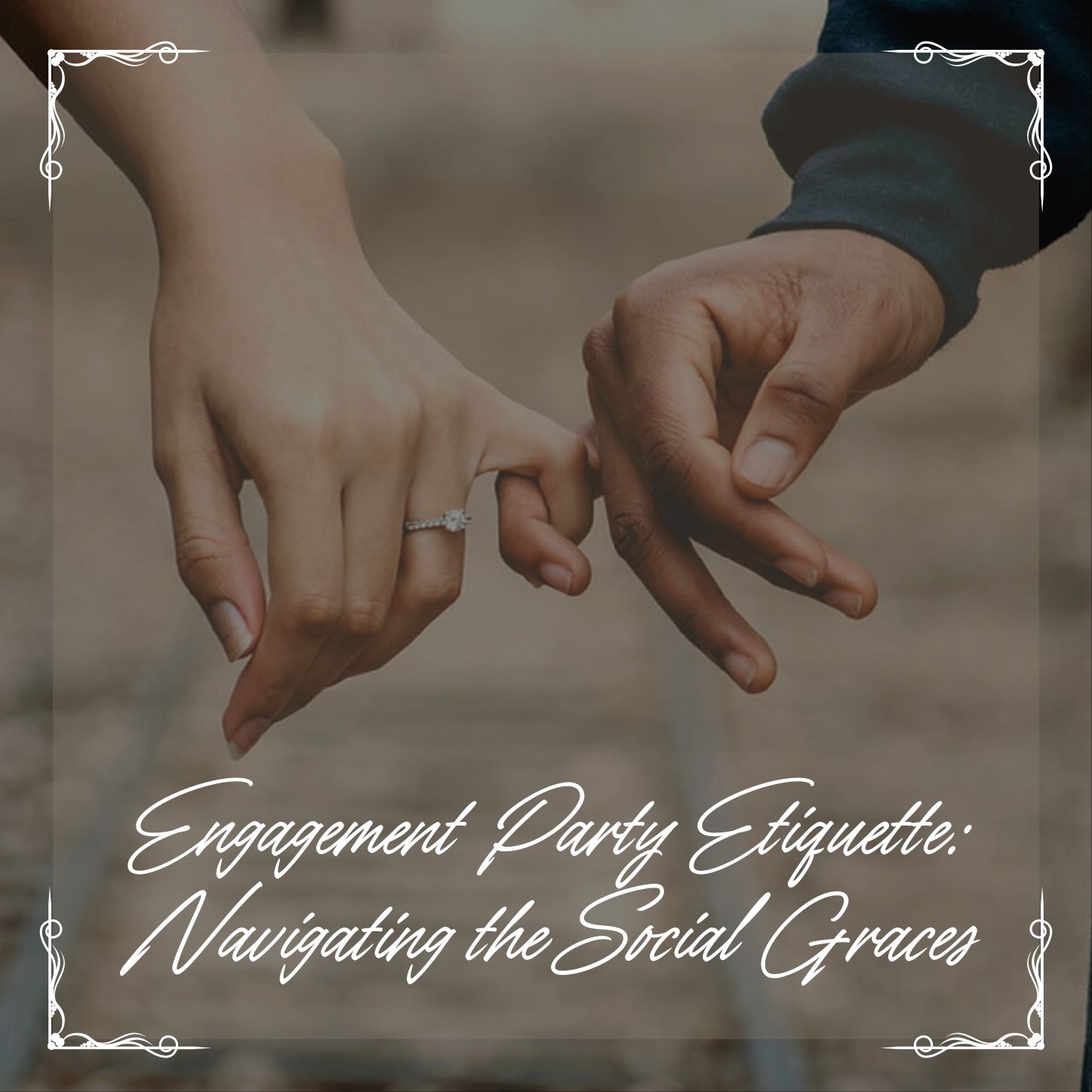 Conclusion
Navigating engagement party etiquette is all about ensuring that the celebration is a joyful and memorable occasion for both the engaged couple and their guests. By considering the host, guest list, timing, location, invitations, dress code, toasts, and gifts, you can create an engagement party that sets the stage for a beautiful journey toward marriage. Keep in mind that etiquette can evolve over time, so it's always a good idea to discuss your plans with your close friends and family to ensure that your engagement party is a reflection of your unique love story.