Elegant Emerald Green and Gold Wedding: A Timeless Trend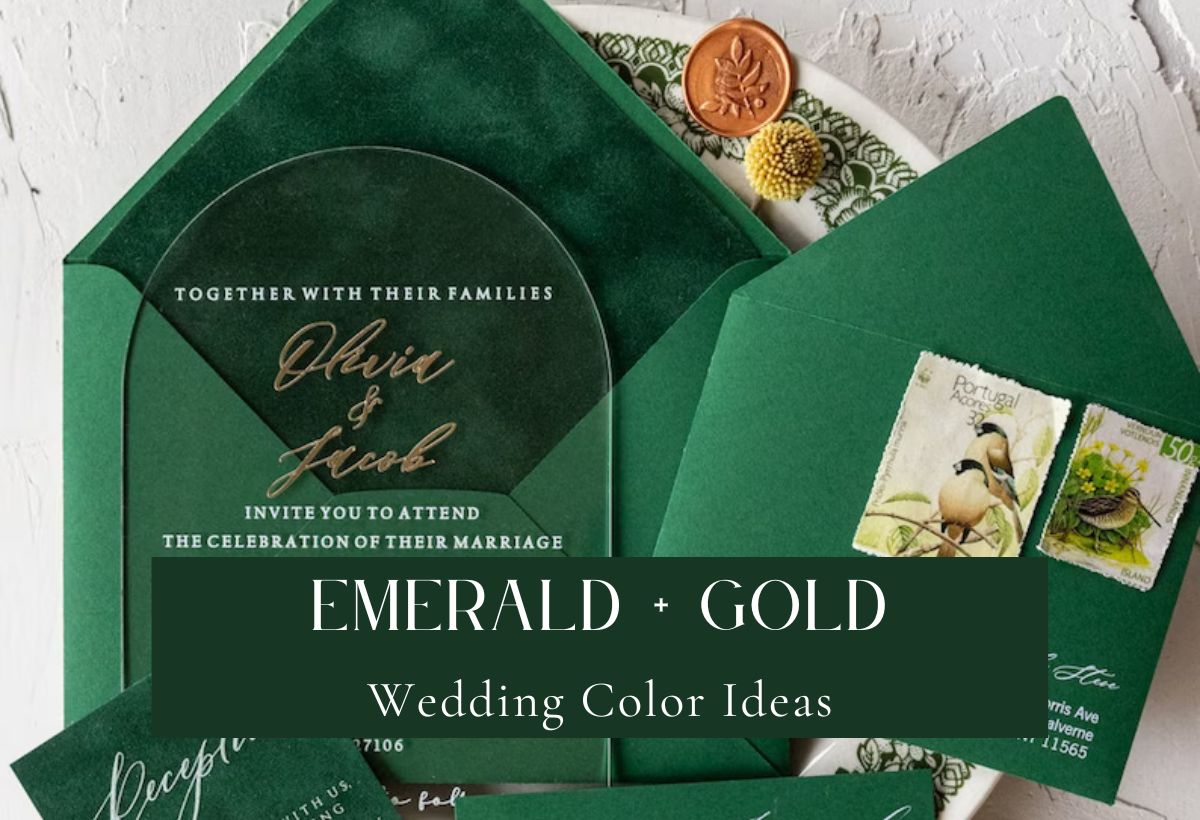 Emerald green and gold – a match made in heaven for a wedding theme that exudes opulence, luxury, and timeless elegance. If you're planning your big day and want a color scheme that's both rich and regal, look no further than an emerald green and gold wedding. In this
post, we'll explore the beauty and versatility of this stunning color palette, share creative ideas for incorporating it into your wedding, and address common questions you may have about planning your emerald green and gold celebration.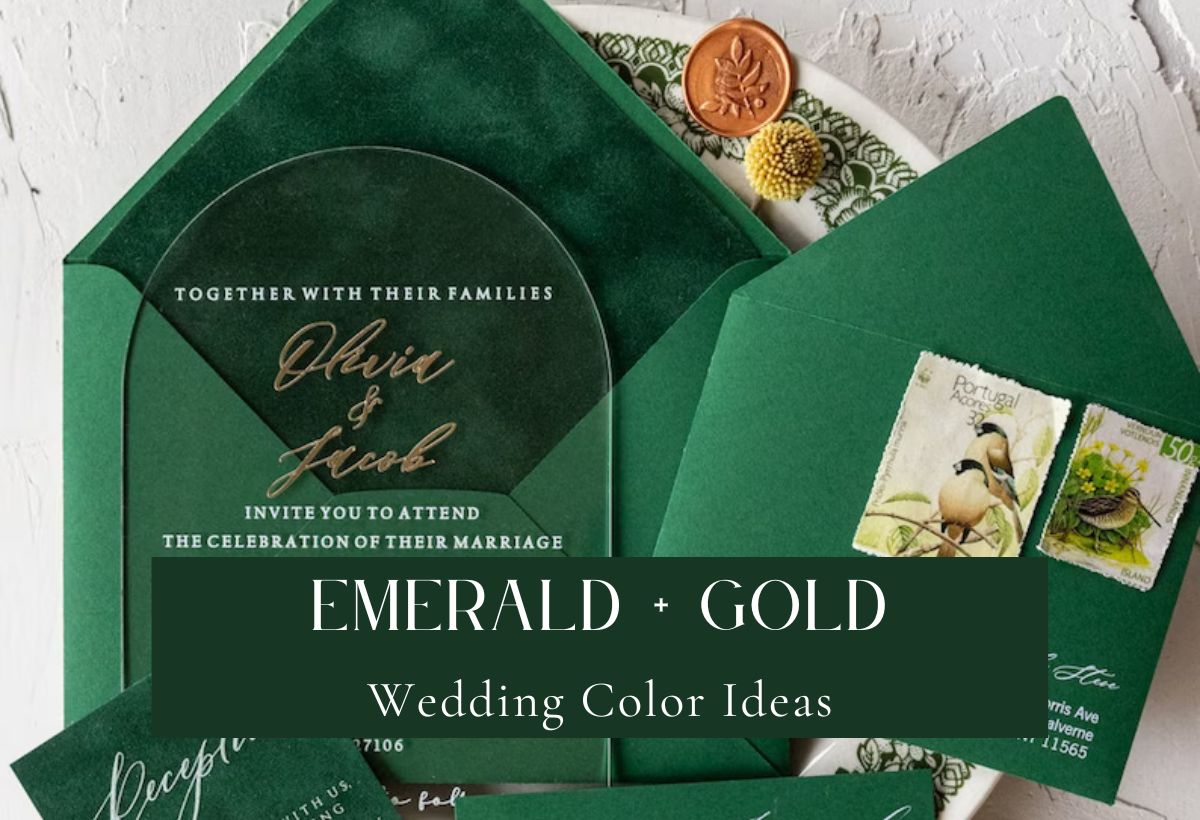 Why Choose Emerald Green and Gold?
Emerald green and gold are not just trendy; they also carry profound symbolism. Emerald green represents growth, harmony, and renewal, making it an ideal choice for the start of a new chapter in your life. Gold, on the other hand, symbolizes wealth, prosperity, and enduring love. Together, these colors create a harmonious balance of nature and luxury, making your wedding day truly exceptional.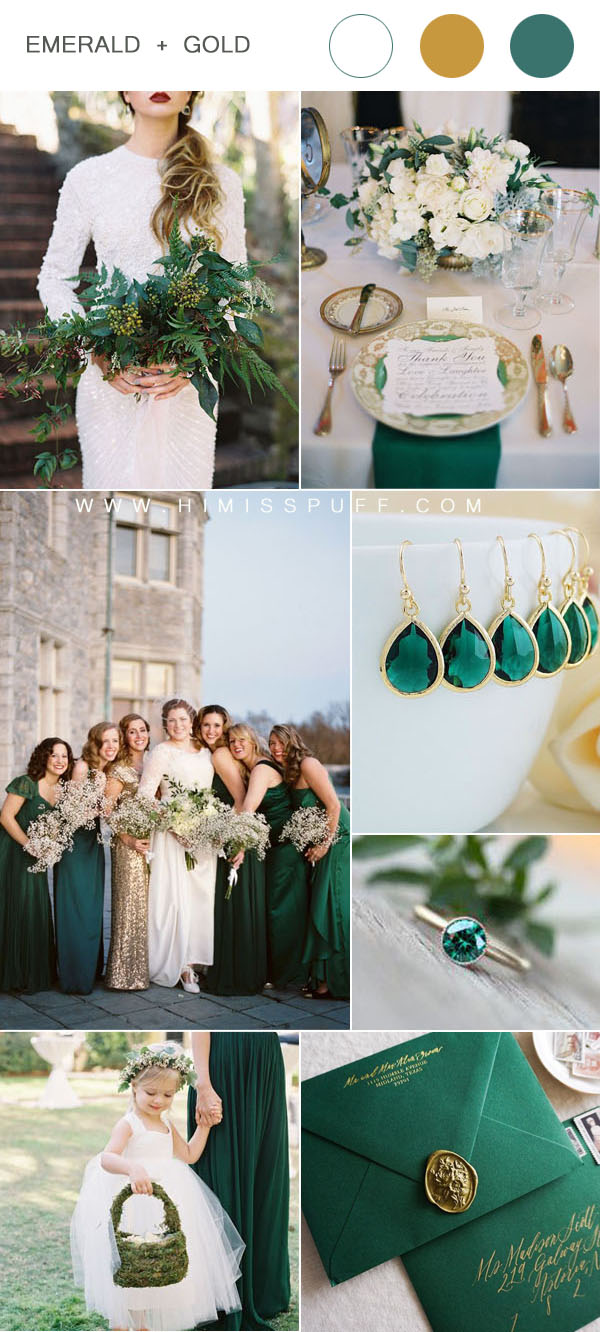 Enhancing Your Decor with Emerald Green and Gold
When it comes to decorating with emerald green and gold for your wedding, the possibilities are as vast as your imagination. These colors blend seamlessly to create an atmosphere of opulence and sophistication. Here's a comprehensive guide to help you infuse emerald green and gold into every aspect of your wedding decor:
Tablescapes:
Start with your reception tables. Consider emerald green tablecloths adorned with gold table runners for an elegant base. Add gold charger plates, flatware, and stemware to create a luxurious setting. Incorporate emerald green napkins tied with gold ribbon or napkin rings for an extra touch of color.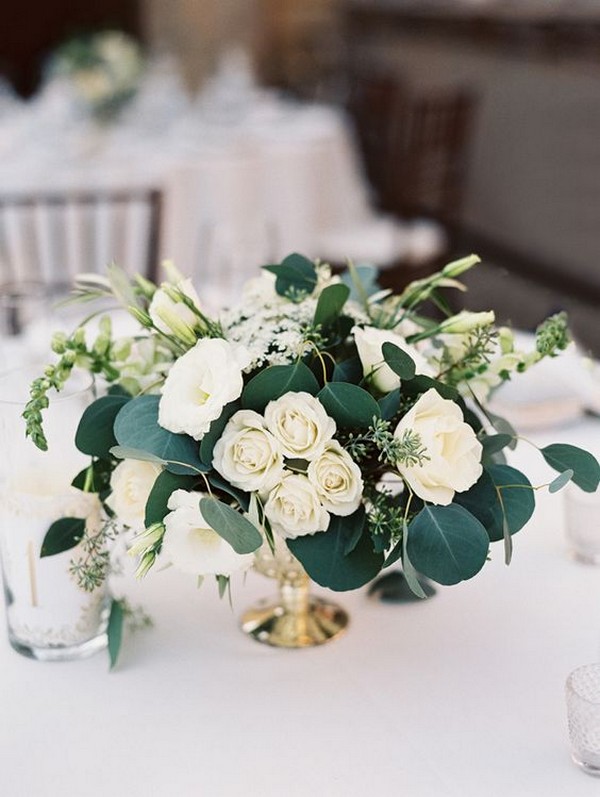 Floral Arrangements:
Your choice of florals can significantly impact the overall look. Opt for emerald green and gold-hued flowers such as emerald roses, golden peonies, and greenery like eucalyptus or ferns. Arrange these blooms in gold vases or emerald green containers for eye-catching centerpieces.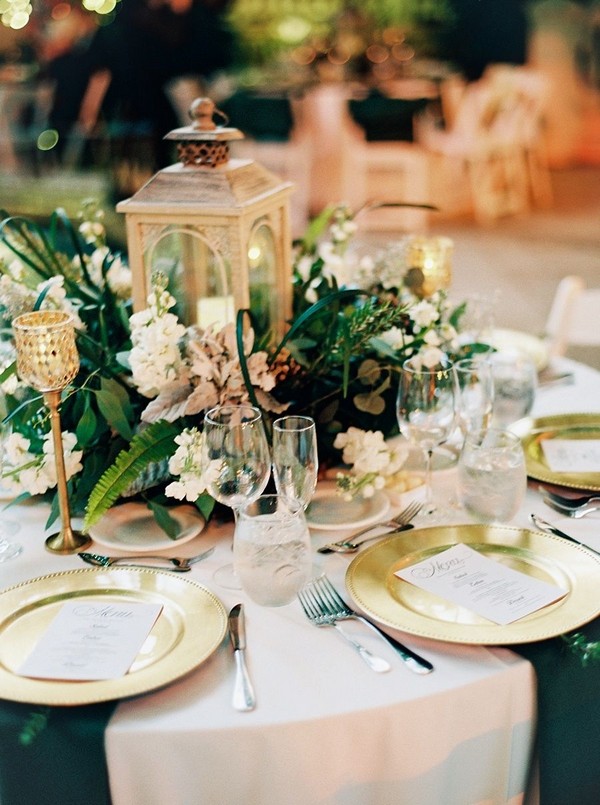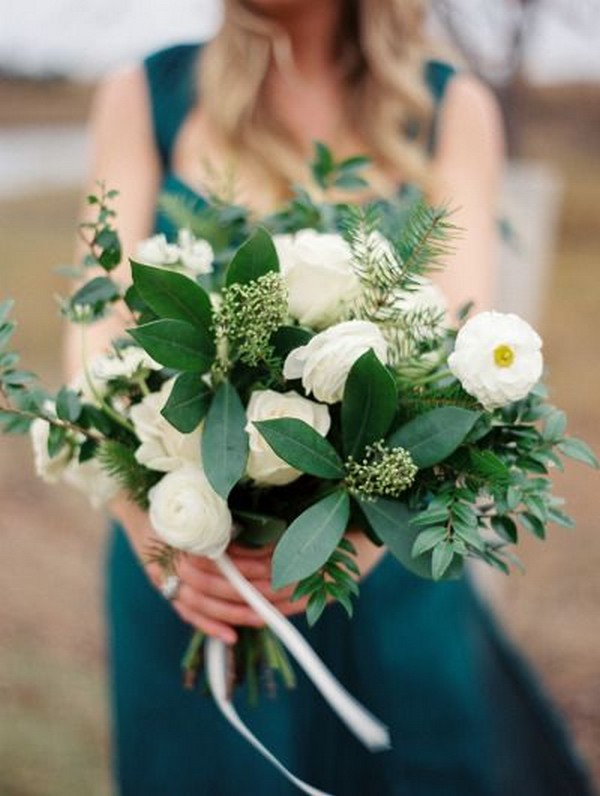 Invitations and Stationery:
Set the tone for your emerald green and gold wedding with beautifully designed invitations. Incorporate metallic gold accents, embossed emerald green patterns, or even wax seals in these colors. Extend this theme to your ceremony programs, escort cards, and menus for a cohesive look.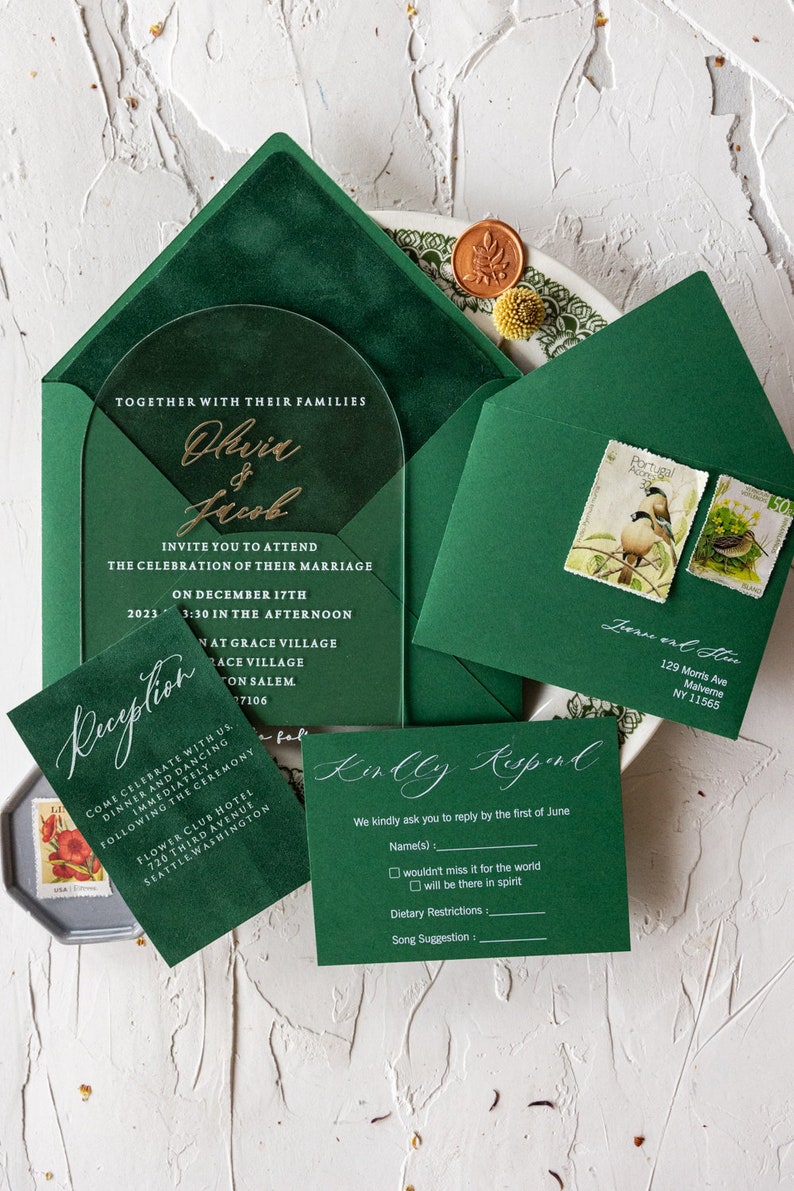 Venue Lighting:
Lighting can transform your venue. Use gold-toned chandeliers or hanging fixtures for a regal touch. Install emerald green uplighting to wash the walls in a rich, atmospheric glow. Candlelight, too, can enhance the romantic ambiance; consider gold candleholders and emerald green taper candles.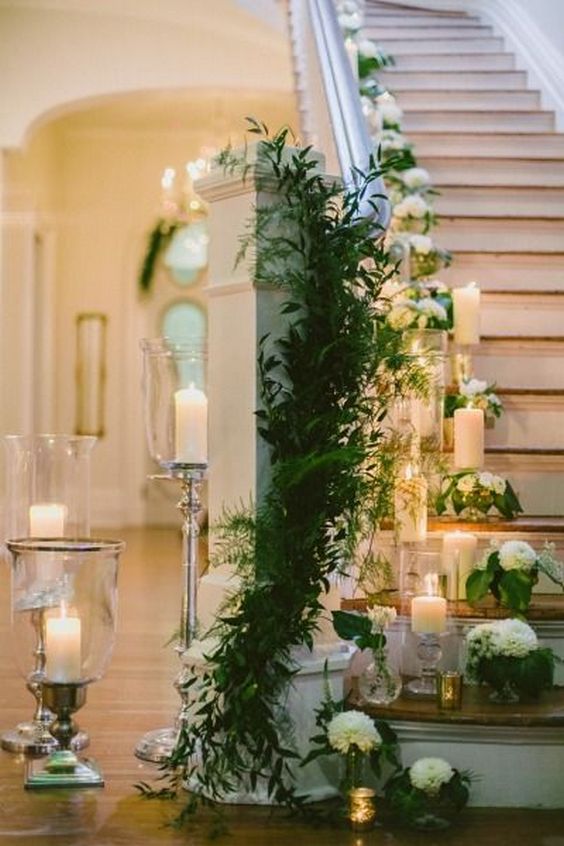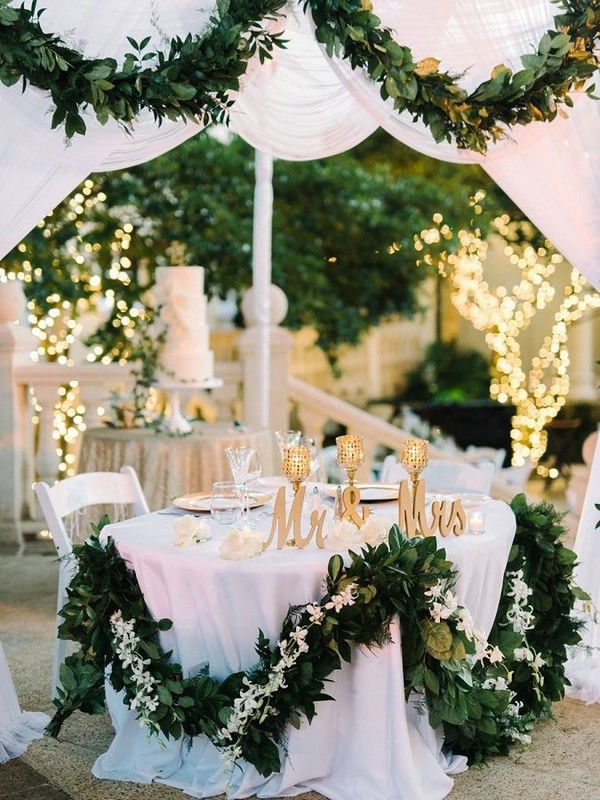 Bridal Attire and Accessories:
The bride and groom can integrate the color scheme into their attire. The bride might choose an emerald green sash or incorporate gold elements into her gown, like a gold-embroidered bodice. Grooms can opt for emerald green ties or pocket squares with gold accents.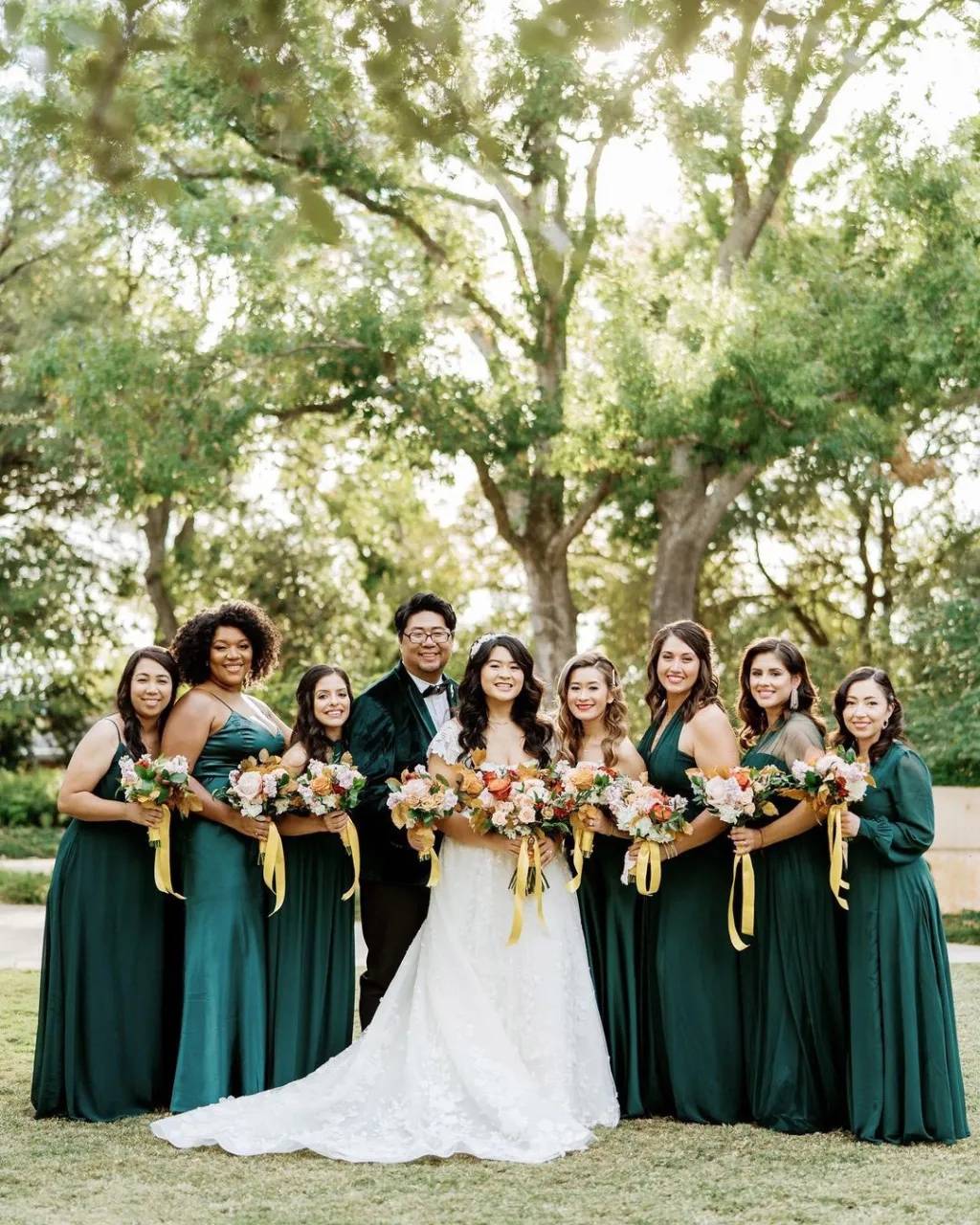 Table Centerpieces:
Create memorable table centerpieces by combining emerald green and gold elements. Place gold-framed table numbers in emerald green stands amidst lush floral arrangements. Consider incorporating gold-hued votive candle holders to add a warm, inviting glow.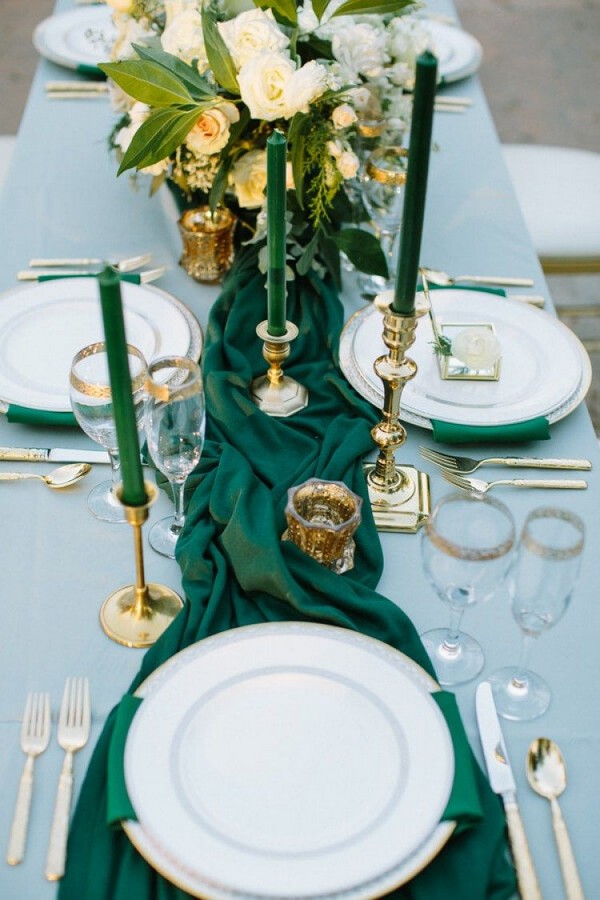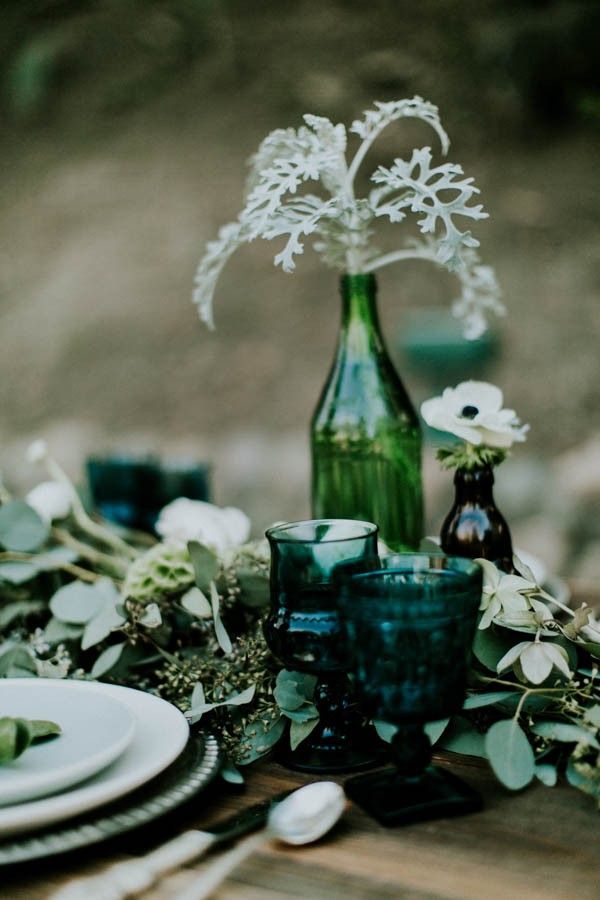 Chair Decor:
Don't overlook the chairs. Enhance their appearance by draping emerald green sashes or covers and tying them with gold bows or brooches. This small detail can make a big difference in the overall aesthetics.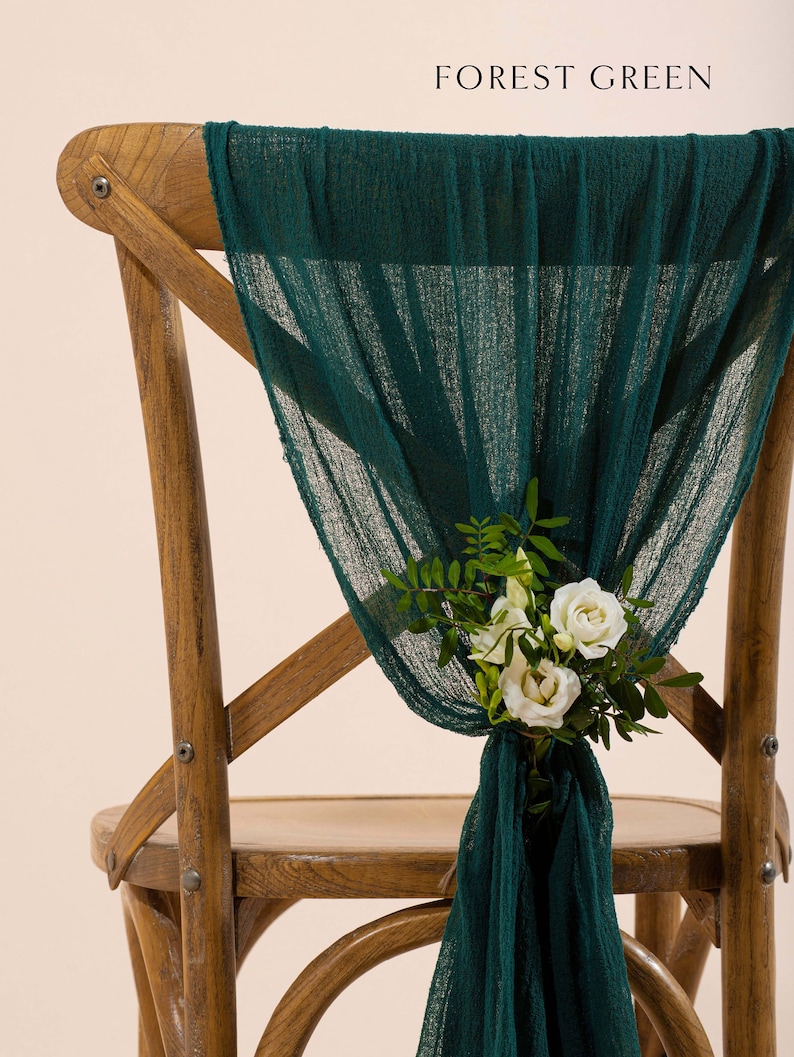 Drapery and Backdrops:
Create an enchanting backdrop for your ceremony or photo booth with emerald green and gold drapery. This can serve as a stunning focal point and enhance the ambiance of your wedding space.
Tableware and Glassware:
Elevate your dining experience with emerald green and gold tableware. Opt for emerald green plates with gold-edged chargers and matching glassware. This attention to detail will impress your guests.
Incorporating emerald green and gold into your wedding decor requires careful planning and coordination. Whether you choose to go all-in with these colors or use them as accent shades, the result will undoubtedly be a wedding that radiates timeless elegance and sophistication.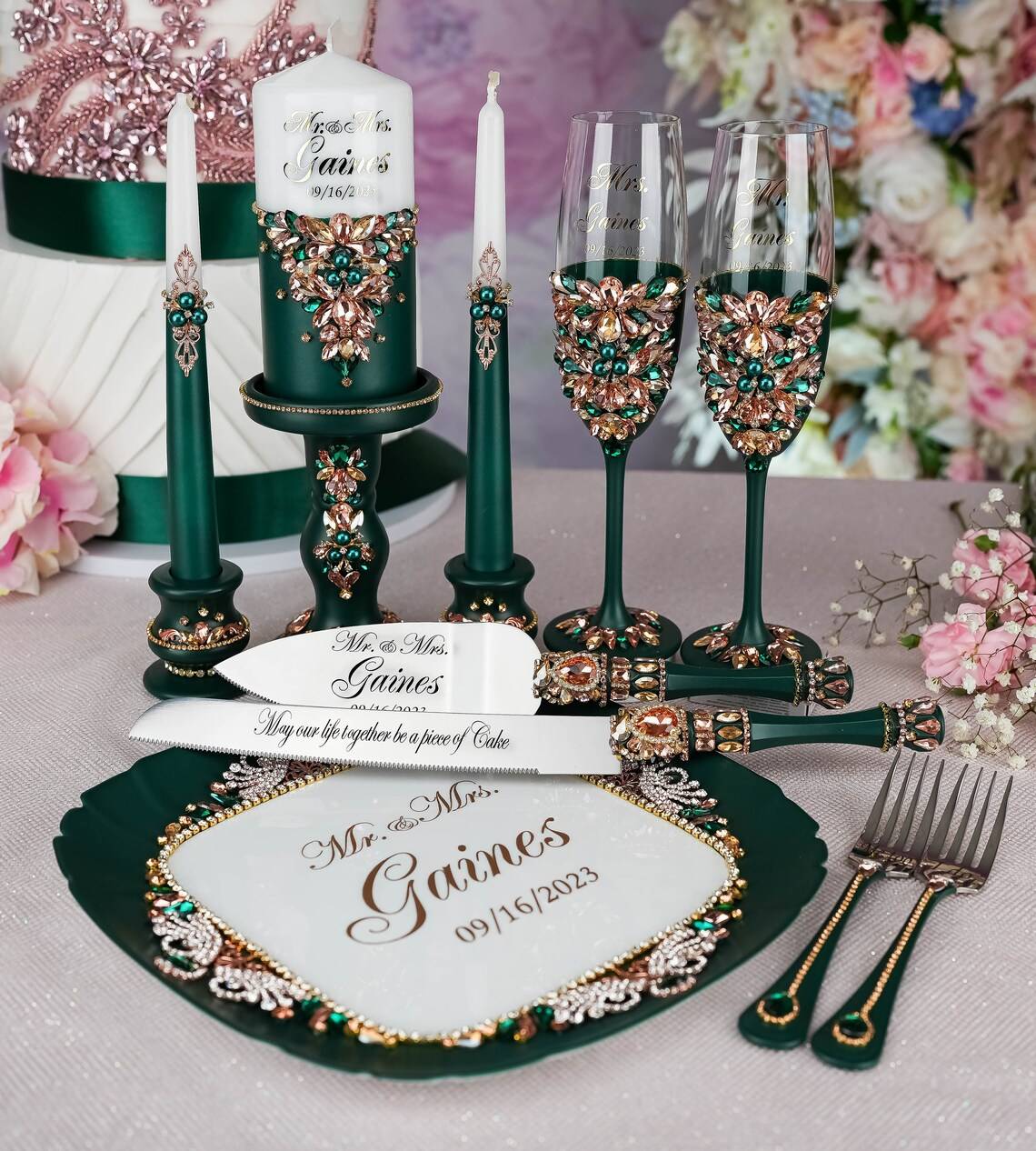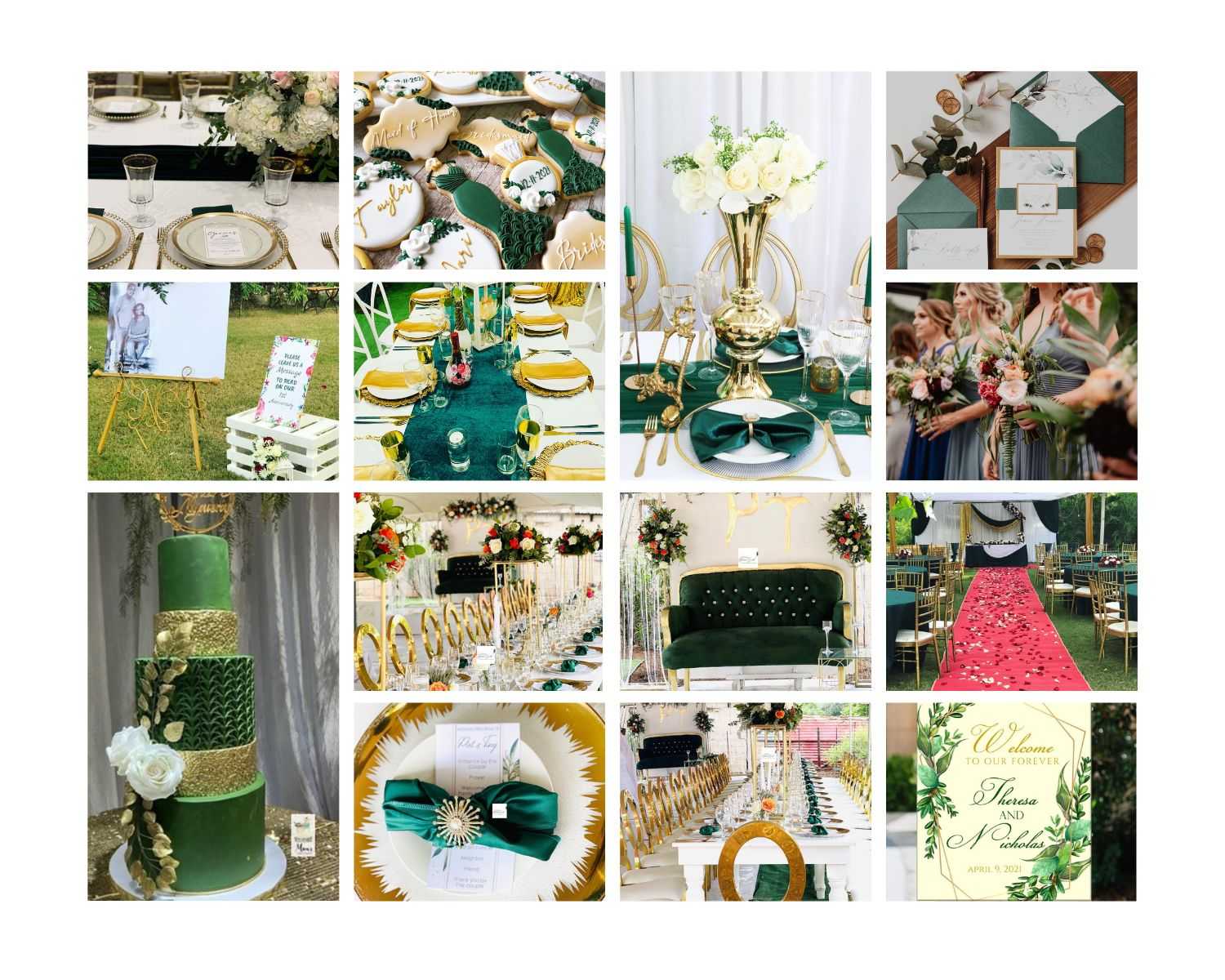 Emerald Green and Gold Wedding Faqs
Are emerald green and gold suitable for any season?
Absolutely! While they are often associated with fall and winter weddings, emerald green and gold can be adapted to any season. For a spring or summer wedding, opt for lighter shades of green and incorporate more white or pastel accents to maintain a fresh, airy feel.
What flowers work well in an emerald green and gold wedding?
Emerald green pairs beautifully with white blooms, creating a striking contrast. Consider white roses, lilies, or hydrangeas with gold accents. You can also incorporate green flowers like orchids and succulents for added depth.
How can I include emerald green and gold in my wedding cake?
Your cake can be a stunning focal point. Choose a white or ivory cake adorned with emerald green fondant ribbons, intricate gold detailing, or metallic gold leaf accents. You could also opt for emerald green and gold-colored cake layers for a bold and decadent look.
What are some unique emerald green and gold wedding favor ideas?
Consider personalized emerald green and gold-themed favors, such as engraved keychains, emerald green and gold macarons, or custom wine bottle labels featuring your wedding date and colors. These tokens of appreciation will leave a lasting impression on your guests.
Can I incorporate emerald green and gold into my wedding stationery beyond invitations?
Absolutely! Extend the color scheme to your menu cards, place cards, and thank-you notes. You can even incorporate emerald green and gold wax seals for an extra touch of sophistication.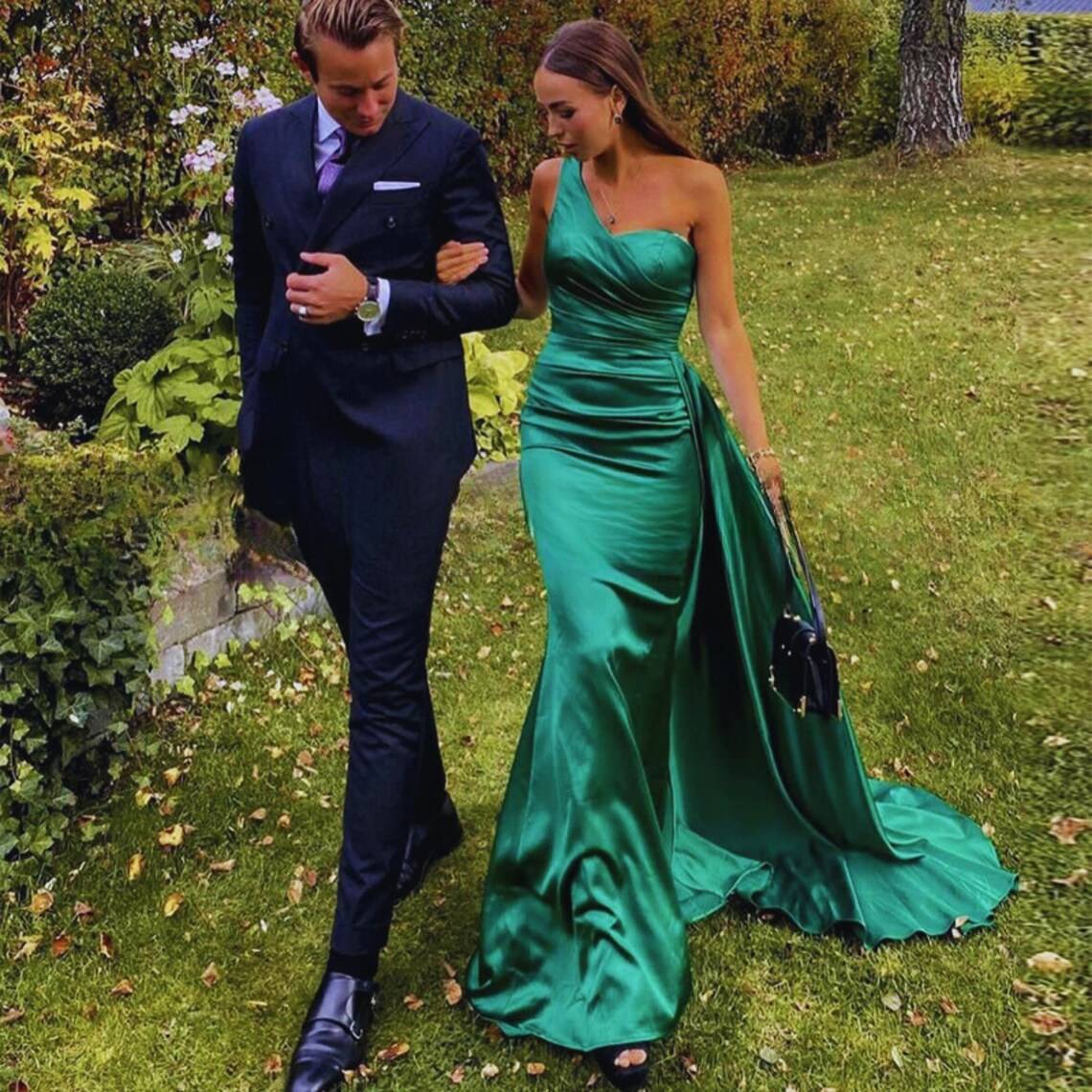 Real-Life Emerald Green and Gold Wedding Inspiration
To truly grasp the magic of an emerald green and gold wedding, let's explore some real-life examples that will inspire your own celebration:
The Emerald Gown: A bride donning a stunning emerald green wedding gown with intricate gold embroidery, making a striking statement as she walks down the aisle.
Luxurious Tablescapes: Tables adorned with emerald green tablecloths, gold cutlery, and lush floral arrangements that create a sumptuous and inviting ambiance.
Emerald and Gold Cake: A tiered wedding cake with emerald green and gold accents, showcasing the artistry of combining these colors for a visually appealing dessert.
Emerald and Gold Centerpieces: Floral centerpieces featuring emerald green hydrangeas and gold candelabras that bring a touch of glamour to each table.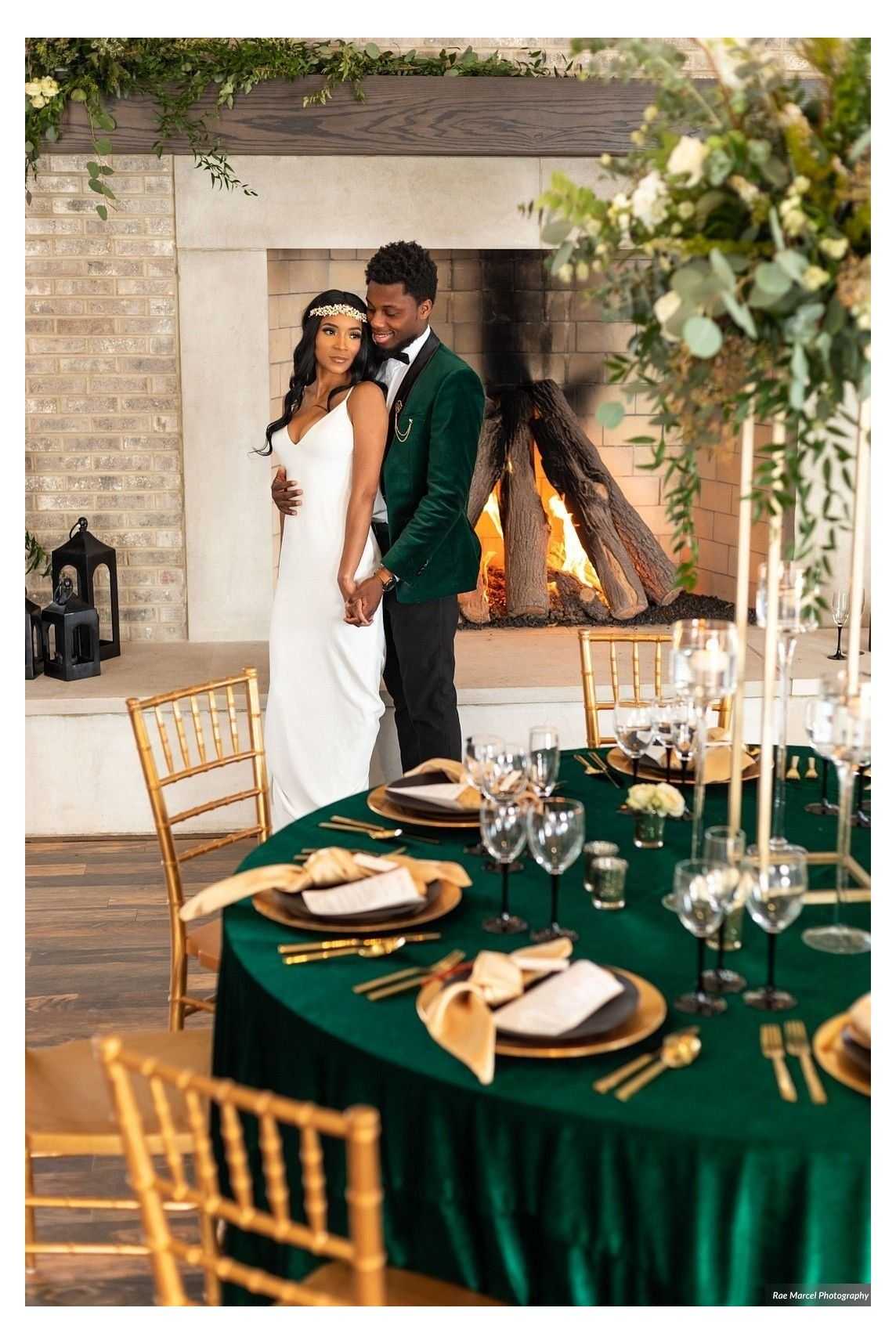 Conclusion
An emerald green and gold wedding theme is a timeless choice that blends natural beauty with opulent luxury. From exquisite decor and stunning attire to personalized favors and elegant stationery, this color palette offers endless possibilities for a memorable celebration. Whether you're planning a grand affair or an intimate gathering, emerald green and gold will infuse your wedding day with sophistication and style, leaving you with cherished memories and breathtaking photos that will last a lifetime. Embrace this classic trend and create a wedding day that's as unique as your love story.