How Much Does A Wedding Photography Cost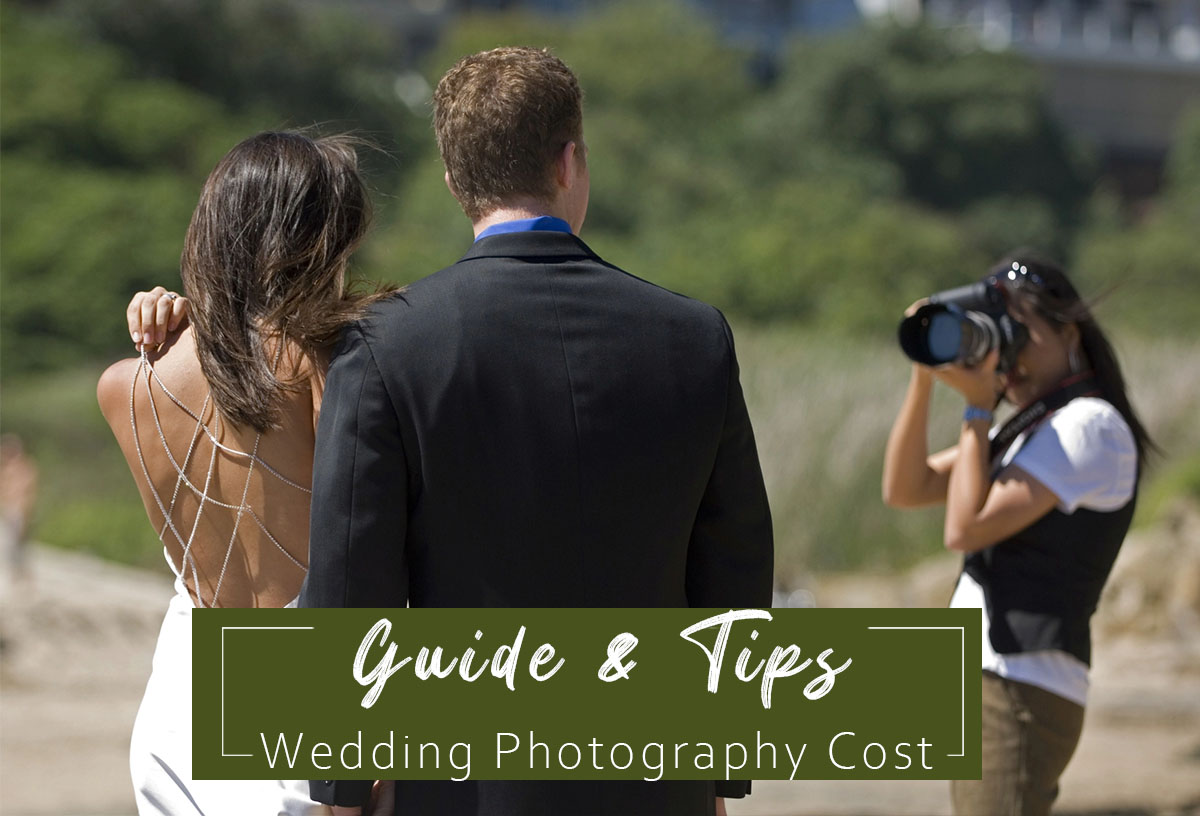 Wedding photography is an essential part of every wedding ceremony. It captures the most precious moments of your special day and helps you relive those moments even after many years have passed. However, many couples are often left wondering how much does a wedding photography cost. In this post, we will be discussing everything you need to know about wedding photography costs, including factors that affect the cost, average costs, and ways to save money.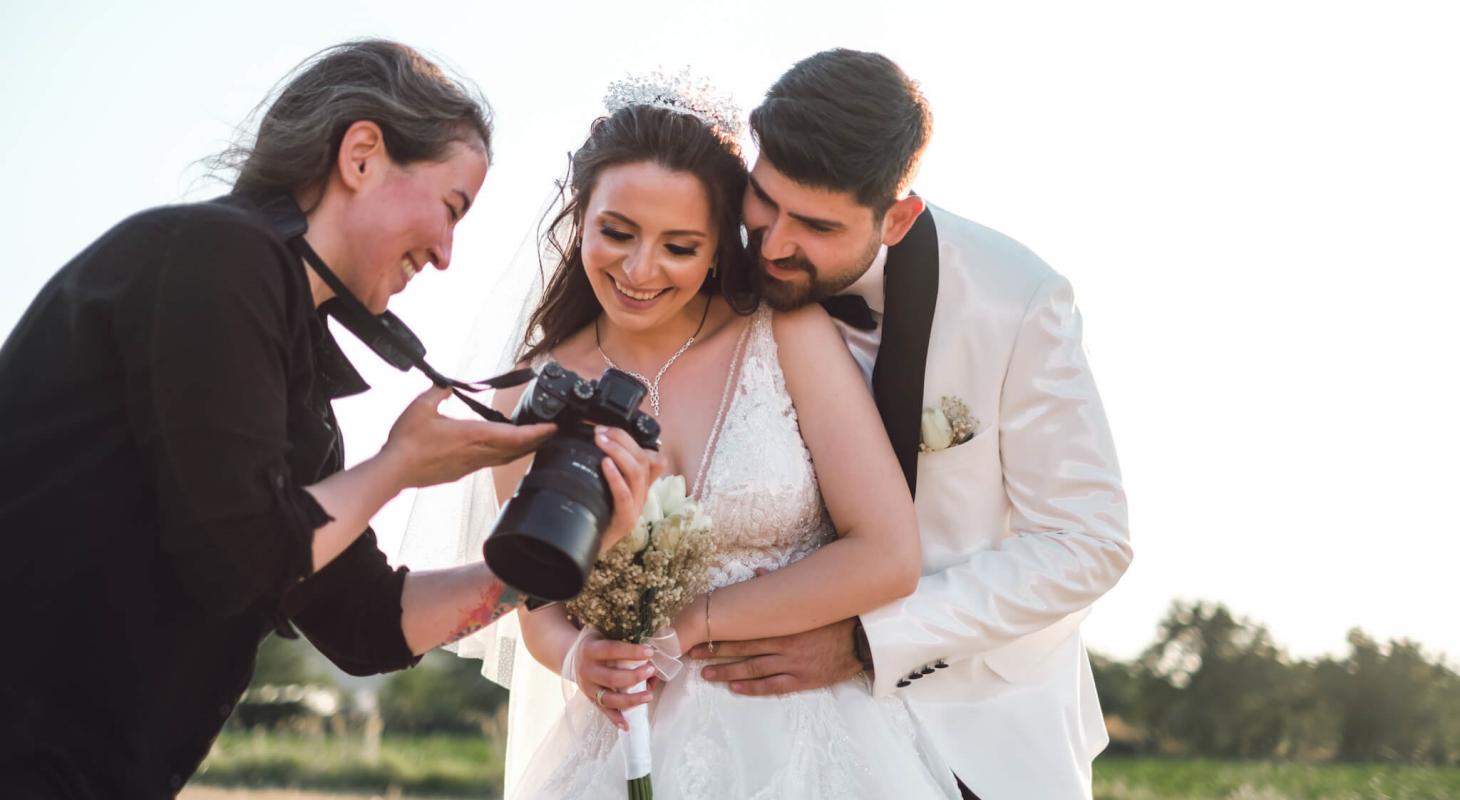 Wedding Photography Prices – What To Expect?
When it comes to planning a wedding, the cost can quickly add up. One of the biggest expenses that couples tend to overlook is the cost of hiring a professional wedding photographer. It's important to remember that your wedding photos will be one of the only things you have to remember your special day, so it's important to invest in a photographer who can capture those memories for you.
In order not to get a rude shock or underestimate your wedding photo prices, you should know some things. Few things you will expect include the varying prices with photographers depending on their level of experience. This price will also change with the type of wedding photos you want and more.
A student will charge between $500- $1500, while a semi-pro will command a fee of $1000-$2500. A professional will most likely begin at $2500 and upwards of $10,000, grandmasters of wedding photos charge $6000 upward.
This rides on the hours they spend at your wedding which is between 2-8 hours. The package you opted for, experience, recommendation, and collaboration.
There are few things to pay attention to, things which will affect your wedding photography prices. They include;
Your budget: One the average, your wedding photography will gulp 10-15% of your wedding budget. This is only the basics. If you want more creative wedding photos with fluffs and all, increase the budget. Your wedding photos are something you should splurge on if you want the best.
Packages: A great understanding of the individual packages will save you lots of heartbreak. Find out everything about the package you opt for. How many images do you get? Will they be in print or soft copies? Will you get an album? How many hours does the package run for? Will you get basic pictures or well-edited and digitally manipulated pictures? This will help you know how much to spend and what exactly you spend on.
Mind you, you are not only paying them to take your pictures. You're paying the photographer for their time and expertise too.
Your choice of photos: There are many wedding photo styles to choose from. You make your choice by what you want to portray and sometimes, your personality. It takes different levels of professionalism to achieve these styles, so the charges will differ. You can decide to go vintage and channel the old era, through some professional editing and touch-ups. There is the photojournalism style where you tell your love story. You could get all emotional, sweet and end it with some wedding kiss photos. The traditional style sees you and your beloved posing for basic shots. Then the fashion wedding style which captures all the elegance of your wedding dress and accessories. If you want a vogue cover with this, you won't be reaching. Lastly, the fine art or portrait style gets you all composed for your photo session.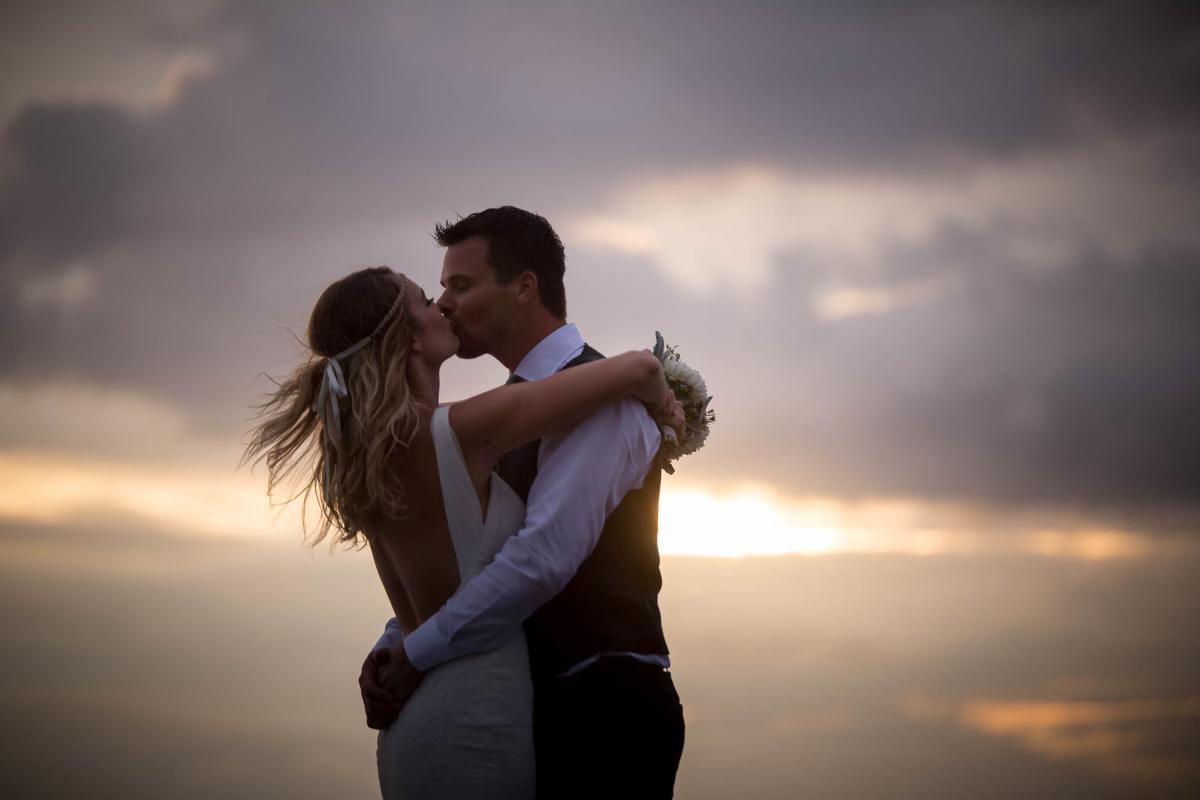 EXPERT ANSWERS
Is 4 hours enough for a wedding photographer?
For town hall weddings, yes! Civil weddings in town halls are very straightforward ceremonies that typically last 15-20 minutes, so booking a photographer for 4 hours gives you time for prep shots, bride & groom portraits, and group photos – and even detail shots, such as bridal details. Just make sure the process for group photos is organized! However, if you're planning a reception and party after your town hall, you'll want to book your photographer for more than 4 hours unless you're willing to cut down on photos at the reception, the first dance, cake cutting, etc.
How Much Does A Wedding Photographer Cost?
The cost of a wedding photographer can vary depending on a variety of factors. According to The Knot, the average cost of a wedding photographer in the US is around $2,400, but this can range from $1,500 to $3,000 or more. Some of the factors that can influence the price of a wedding photographer include their level of experience, the number of hours they will be working, the location of the wedding, and the type of package or services that are included.
There are some factors that influence pricing, they include:
Shoot time: this could range from 2 to 8 hours.
Pictures: they could be in prints, negatives or soft copies. The cost depends on your choice.
Professional retouching
Travel distance: you may pay per mile for the photographer if they are driving. For destination weddings, it will include accommodation and airfare.
Albums: If you want albums, it will cost more.
Extra shots like engagement photos. A lot of couples do this and it will cost more.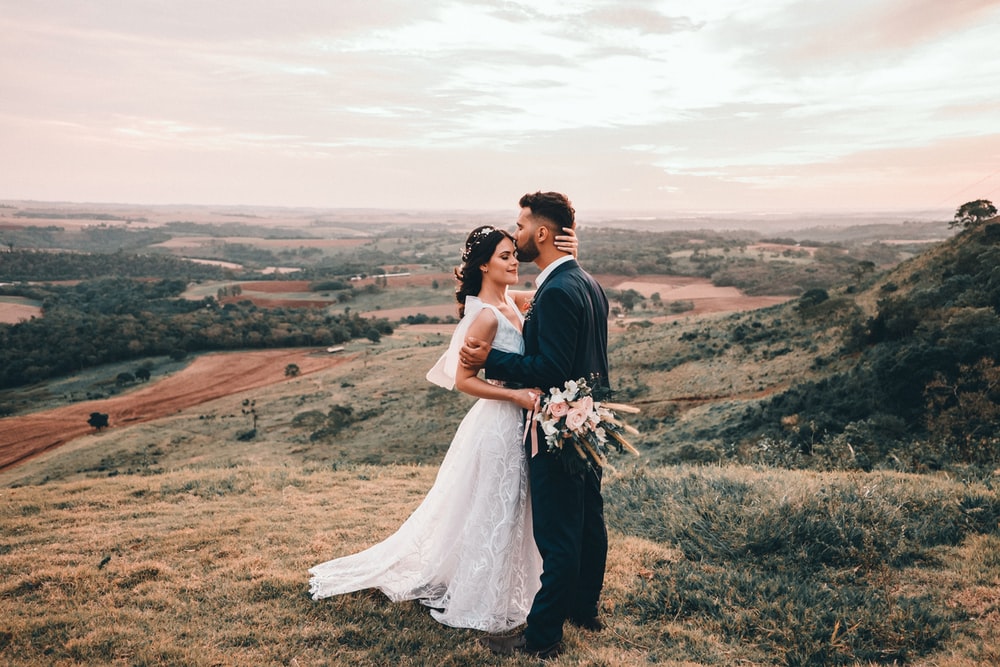 Let us look at some photography packages and their prices.
Package 1: $1800
Photography coverage for 6 hours
Minimum of 100 fine art photos
Professional edits of USB high-resolution files
Online private gallery for sharing pictures
Copyrights for photos
One photographer
Package 2: Per day + professional editing $2000
Correction for basic photos
Deep retouching of portrait
Creative retouching of photos
Design of album
Culling of photos
Package 3: per hour $550 + expenses
One hour photo shoot
2 hours photoshoot
4 hours photoshoot
6 hours photoshoot
8 hours photoshoot
Over time
Engagement/bridal photo shoot
Drone photography
Wedding album
Minimum of 200 professionally edited photos
Package 4: A la carte
10 hours of photo coverage
Engagement photo session
2 photographers
A print release of photos
USB drive custom.
Proofing online gallery
Canvas paint 10 x 20
Expertly retouched photos 25 pieces
Personalize wedding album 20 pages
Correction of photo color
The A la Carte package allows the couples to do what they want. They can either go for all or make their pick.
EXPERT ANSWERS
Why are wedding photographers so expensive?
Wedding photography can cost a lot of money because of the work that goes into it – you're not just paying for the photographer's time on the wedding day itself, but also for the days and weeks of work after the day is done! Photographers shoot a massive amount of images per wedding, and sifting through these to select the best to send to the couple can be extremely time-consuming, and that's just the beginning of the post-production phase – there is also the color grading, and sometimes retouching. There are also the other costs that are associated with running a professional photography business, such as equipment (and if you've ever bought camera gear you'll know that this is not cheap!), fees for assistants and second shooters, transport, and taxes – just to name a few of the more standard business expenses. The good thing is that photographers can come in all different price ranges, however, you have to keep in mind that, at the end of the day, you are paying for quality.
What Questions Should You Ask A Wedding Photographer?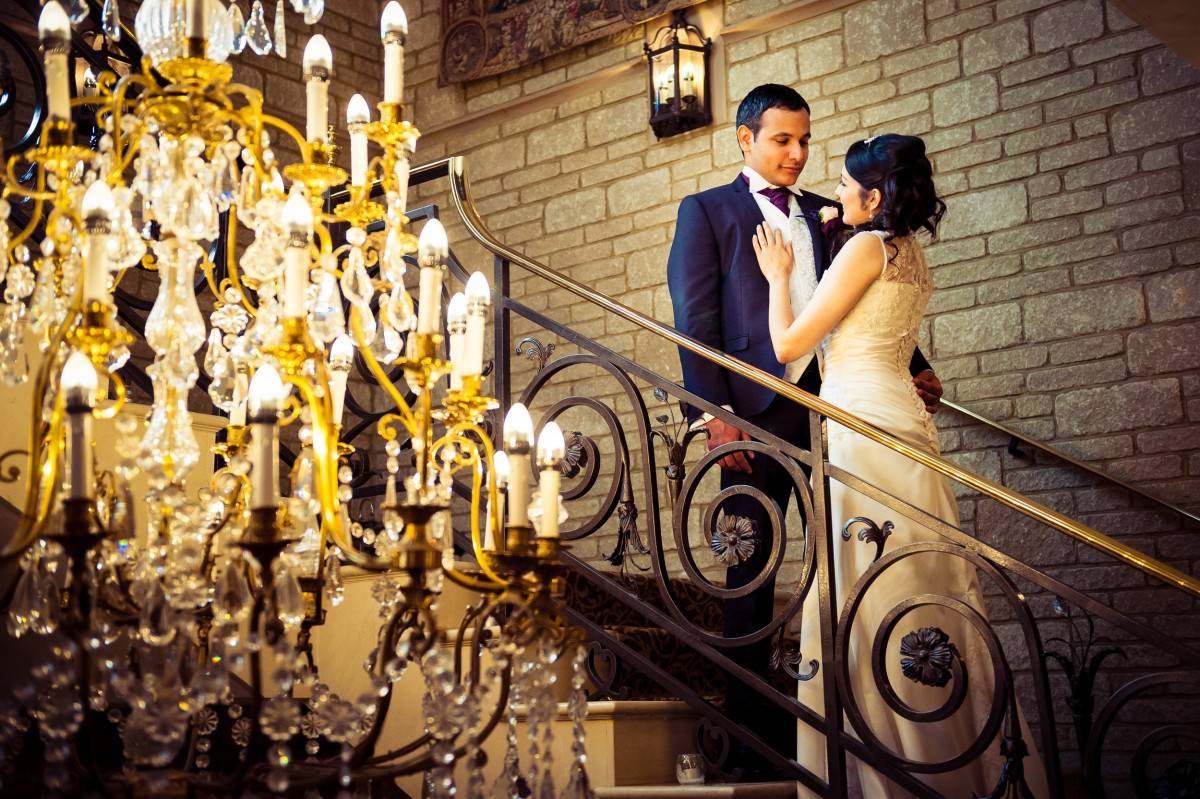 Beyond the expertise and cost of a professional, there are questions to ask a wedding photographer. These questions are important and will guide you on whom to hire.
You don't want to work with someone who will make a real mess of your day. It is better to work with a guide of what you're dealing with.
Do you have my wedding date free?
What are your photography specialties?
How much experience do you have at photography?
Do you photograph in digital and film formats?
What packages do you offer and what do they include?
Can I personalize a package to what I need?
How many hours do you work for and how much does overtime cost?
When is the minimum amount of time to book you?
How much do I need to make a deposit?
Have you handled a wedding like mine, and how many?
What is your work style? Do you create or blend into the environment?
What makes you unique that other photographers?
Can I see a portfolio of the jobs you've done?
Are you familiar with my wedding venue, and would you check it out?
Do you have a plan B back up equipment?
Would you mind a list of the type of shoots I want?
May I see some of your references?
Do you travel and do you charge for it? What does it cover?
Can others take photos while you work?
How long does it take for you to deliver after a wedding?
Do I get it online, in print, CD or USB?
Am I entitled to the negatives and digital pictures? How much?
May I know your refund and cancellation policy?
Tell me about your liability insurance?
What do you do if an emergency pops up?
Can you show me a contract?
Why Every Wedding Photographer Needs A Contract?
It's important for both you and your wedding photographer to have a contract in place to protect your interests. A contract outlines the details of the services that will be provided, the price, and any other important terms and conditions. It also helps to avoid any misunderstandings or disputes that could arise after the wedding.
Other things to look out for are;
Work agreement between you two. That you will be cooperative.
Service agreement which breaks down all amounts paid and for what, in minutes and explicit terms.
Rights of usage by you. Read to know what's allowed and not allowed. Understand, to what rights you can use the pictures.
Commercial usage for the photographer. He may need to use them for his portfolio and advert purposes. You should grant it.
Refund policies.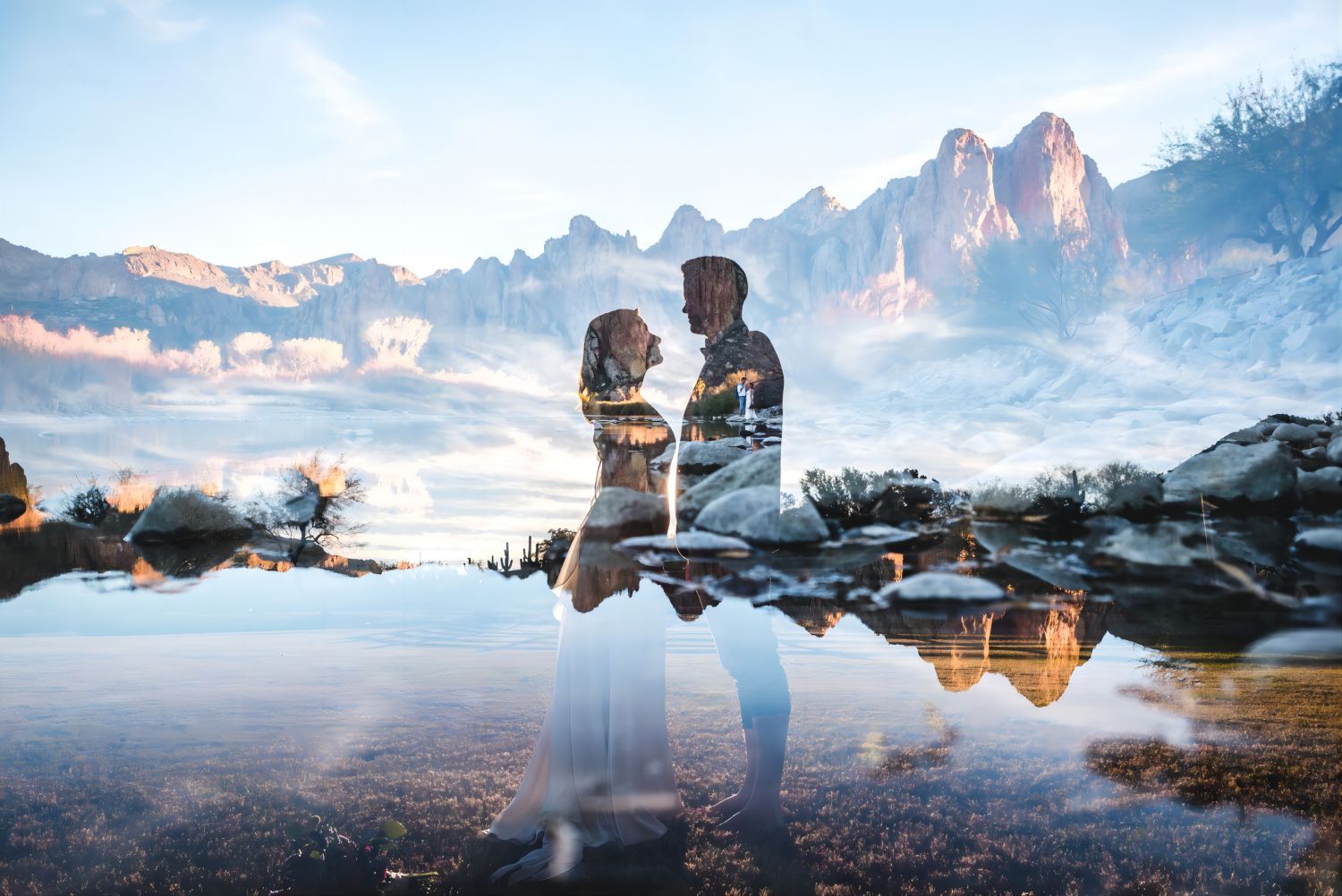 Postponing A Wedding – Let Your Photographer Know ASAP!
If you need to postpone your wedding for any reason, it's important to let your photographer know as soon as possible. Many photographers book weddings far in advance and may have turned down other clients in order to accommodate your wedding date. By letting them know as soon as possible, you can work together to find a new date that works for everyone.
How To Save Money On Wedding Photography?
Splurging on your wedding photos will give you some feeling of satisfaction, especially when the pictures are divine. But what do you do if you need to save some cost on your wedding?
Remember, the pictures alone take up to 15% of your wedding budget. It may be little for some, but what if you cannot afford it?
Well, we will show you some ways to save a couple of dollars from wedding photos.
Decide on a package, the cost, and stick to it. Do not bend your budget or overstretch, because a photographer is good with their marketing.
Ask the photographer if you can cut out some excesses which you don't need. Things like getting ready bridal photos, engagement sessions, and all. This will cut back on at least 3 to 4 hours, saving you money in thousands.
If you are hell-bent on a particular photographer because they are so good, negotiate! Ask for discounts and the least price possible.
Look for photographers who are comfortable shooting alone. The more staff there are, the costlier your shoot gets. As for one photographer instead of two. But be sure that they have experience with shooting alone.
Patronize ones in your locale. If you bring in a photographer from out of the state or country, you'd spend more. Asides from their expertise, you'd foot the bill for airfare, food, accommodation. Better you work with one around you.
When Should I Book A Wedding Photographer?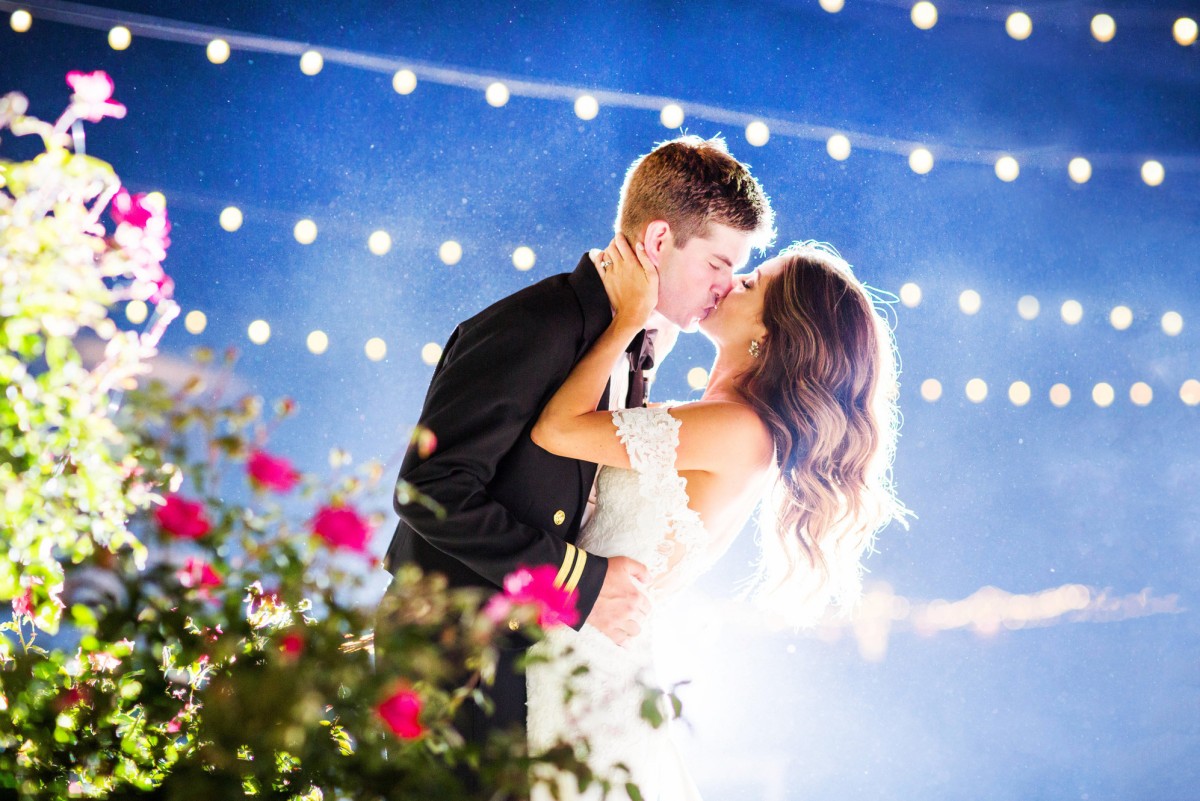 It's a good idea to book your wedding photographer as early as possible to ensure that you get the photographer you want. Many photographers book weddings up to a year in advance, so the earlier you can book, the better. Additionally, booking early can sometimes result in discounts or special offers from the photographer.
Is There A Need For A Second Photographer For My Wedding?
While it's not always necessary, having a second photographer can be a great way to capture more moments and angles throughout the day. This can be particularly important if you have a larger wedding or multiple locations, as a second photographer can help to ensure that every moment is captured. Additionally, having a second photographer can help to reduce the overall stress and workload on the main photographer.
Is It Customary To Feed The Wedding Photographer?
While it's not required, it is customary to provide a meal for your wedding photographer if they will be working for more than a few hours. Keep in mind that your photographer will be working hard to capture all the important moments of your wedding, and they will likely appreciate a break to refuel. Make sure to discuss this with your photographer beforehand to see if they have any dietary restrictions or preferences.
FAQS
Why do wedding photographers charge so much?
Wedding photography involves a lot of work both during and after the wedding day. Photographers spend hours preparing and editing the photos, in addition to the time spent actually shooting the wedding. Additionally, professional photography equipment can be expensive, and photographers also need to factor in their own business expenses such as insurance and taxes.
Can I negotiate with a wedding photographer on price?
While it's not uncommon to negotiate with wedding vendors, keep in mind that many photographers have set prices for their services. If you do want to negotiate, be respectful and understand that the photographer may not be able to lower their prices significantly.
What if I don't like the photos my wedding photographer takes?
It's important to choose a photographer whose style you like and who has a good track record. However, if for some reason you're not happy with the photos, talk to your photographer to see if there's anything that can be done. Keep in mind that the editing process can take some time, so it may be worth waiting to see the final edited photos before making a final judgment.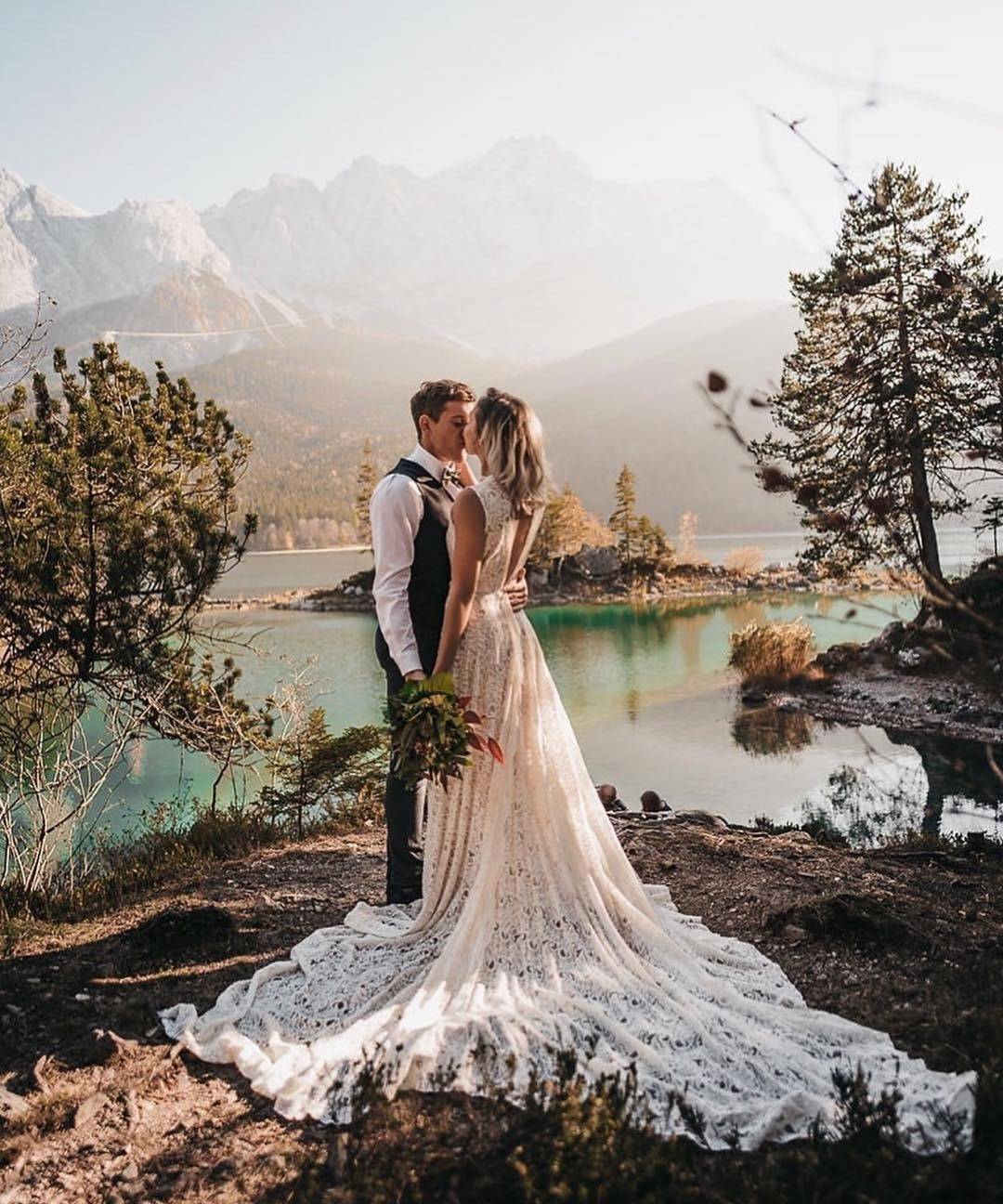 In conclusion, wedding photography is an important investment for any couple. By understanding what to expect in terms of pricing, asking the right questions, and having a contract in place, you can ensure that you have a positive experience with your wedding photographer. Additionally, consider booking early and opting for a second photographer if necessary. With these tips, you can have beautiful photos to remember your special day for years to come.