How To Write Father Of The Bride Speeches [Examples & Tips]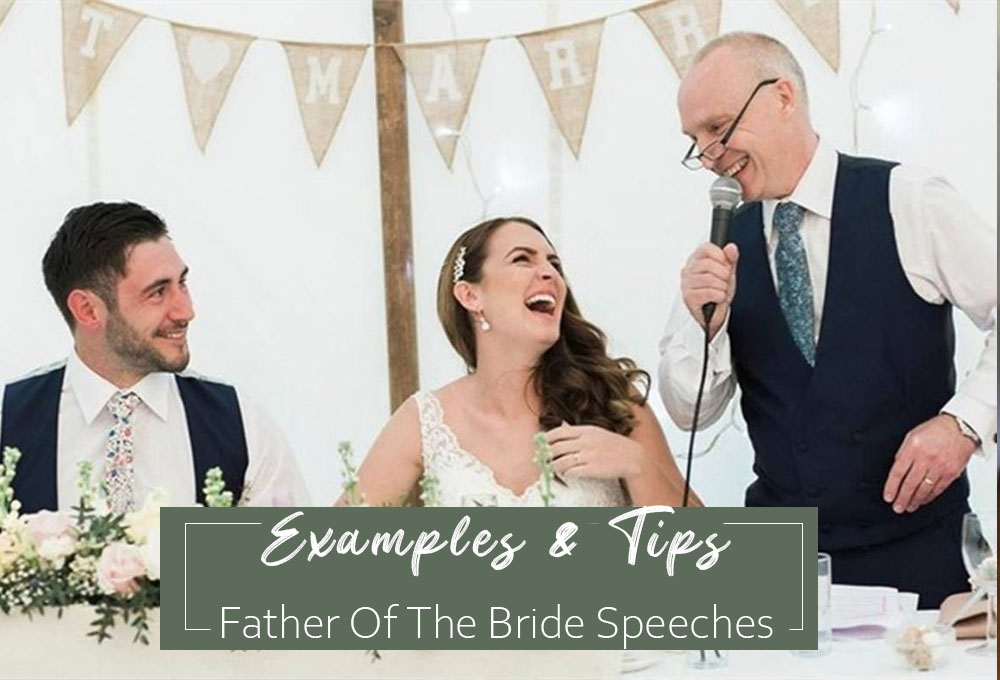 Father of the bride speeches are an important part of a wedding celebration. As the father of the bride, it is your responsibility to deliver a heartfelt and memorable speech that celebrates your daughter's special day. Writing a father of the bride speech can be a daunting task, but with a few tips and tricks, you can deliver a speech that will be remembered for years to come.
Introduce Yourself And Welcome Guests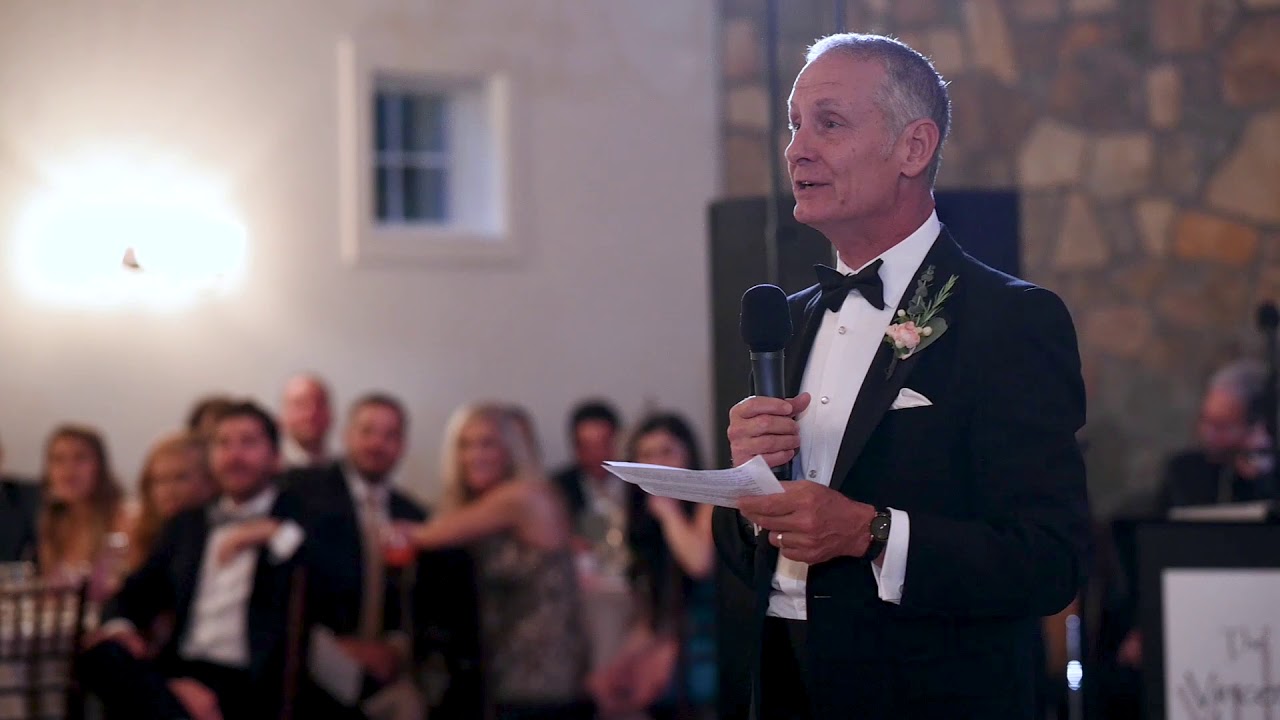 The first thing you should do in your father of the bride speech is introduce yourself and welcome the guests to the wedding. You should also thank them for being a part of this special day. It's important to make the guests feel welcome and appreciated, and to set a positive tone for the rest of your speech.
Hi! My name is (your name), (daughter's name) father. She calls me "Dad", to my face at least, but you can call me ______. I'd like to welcome all of our family and friends as well as ____ and ____ (groom's parents.) as well as the rest of our special guests who took the time to share in this joyous day.
I'd like to thank (officiant) for the moving wedding ceremony that joined (bride and groom) together for eternity.
Share Heart-Warming Stories From Bride's Childhood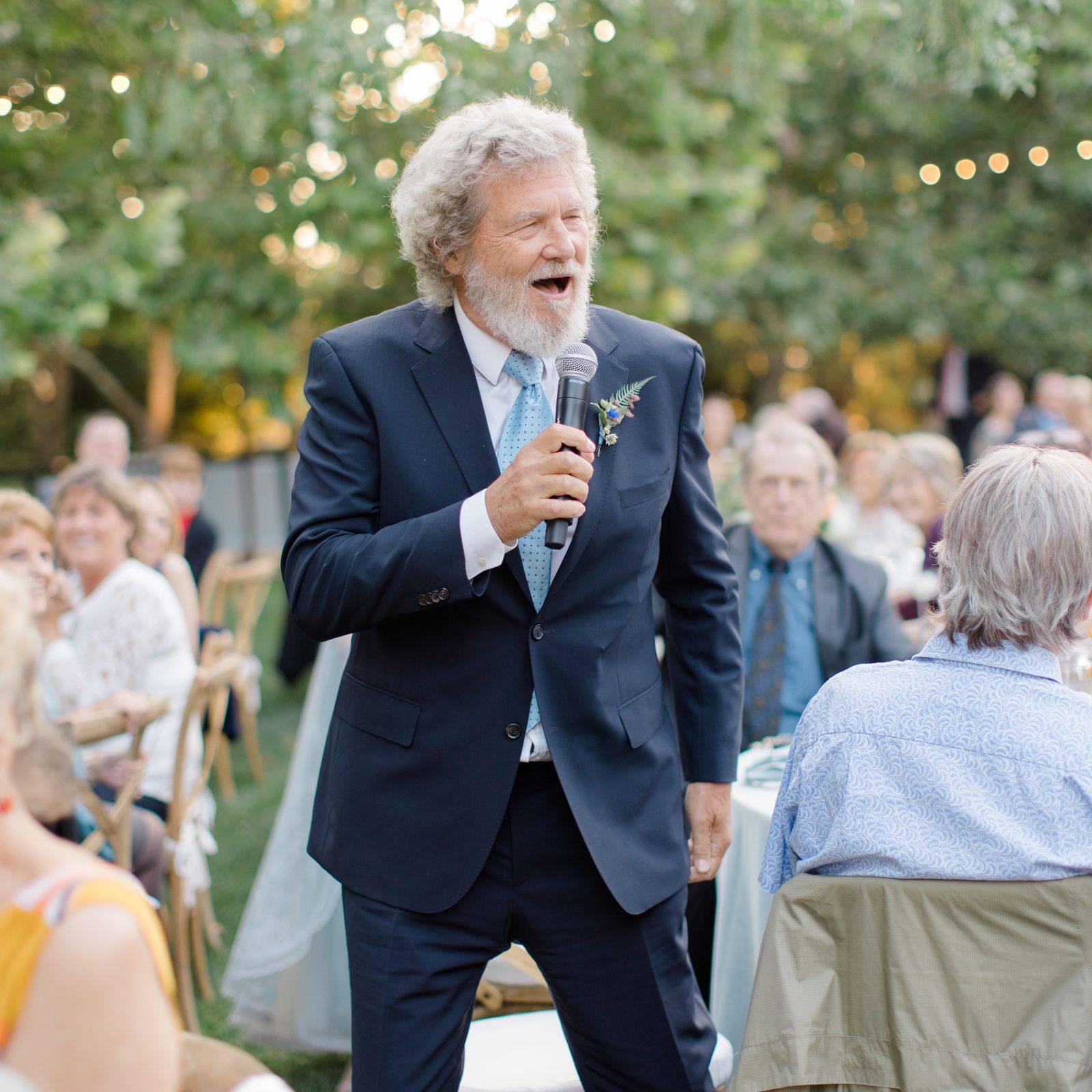 One of the most important parts of a father of the bride speech is sharing heart-warming stories from your daughter's childhood. This is a chance for you to reminisce about your daughter's early years, and to celebrate the person she has become. You can share stories about her first steps, her first words, or any other special moments that stand out in your memory.
Talk About Your Son-In-Law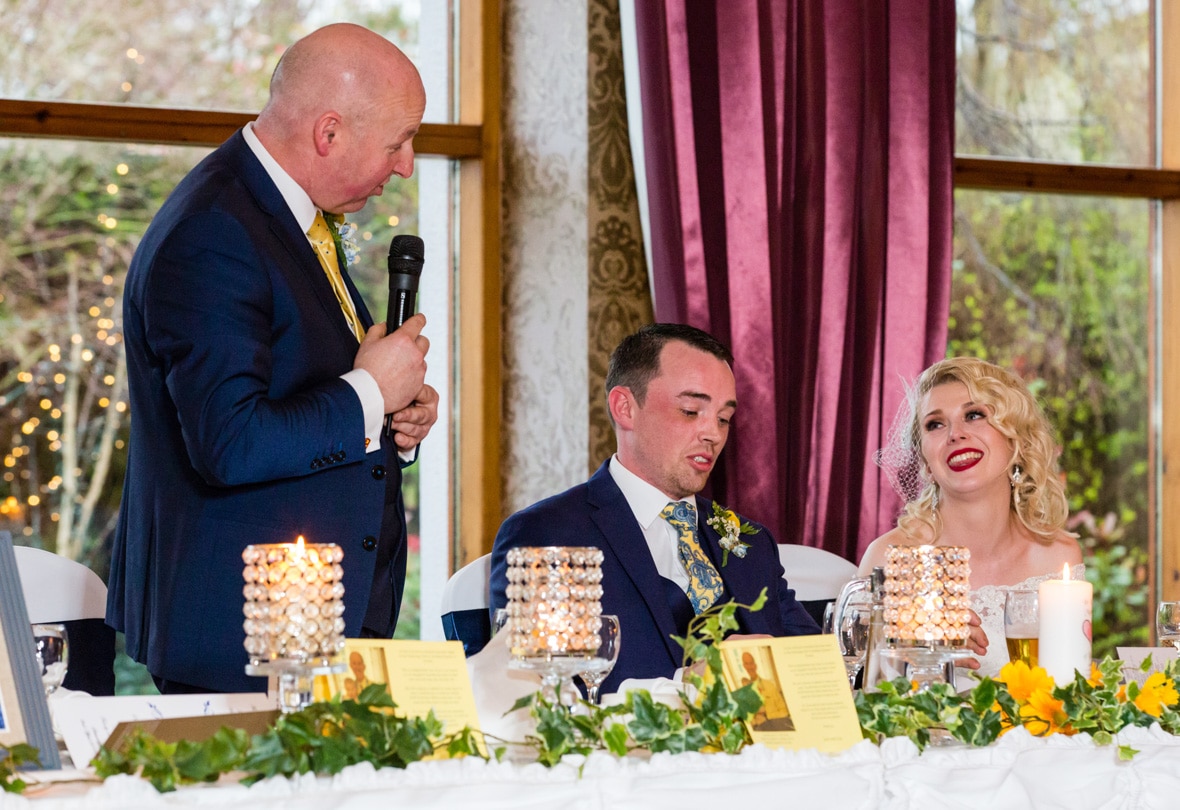 Another important part of a father of the bride speech is talking about your son-in-law. This is your chance to welcome him to the family and to express your excitement about having him as a part of your daughter's life. You can talk about how you first met him, and what you admire about him as a person.
Add A Funny Story About Couple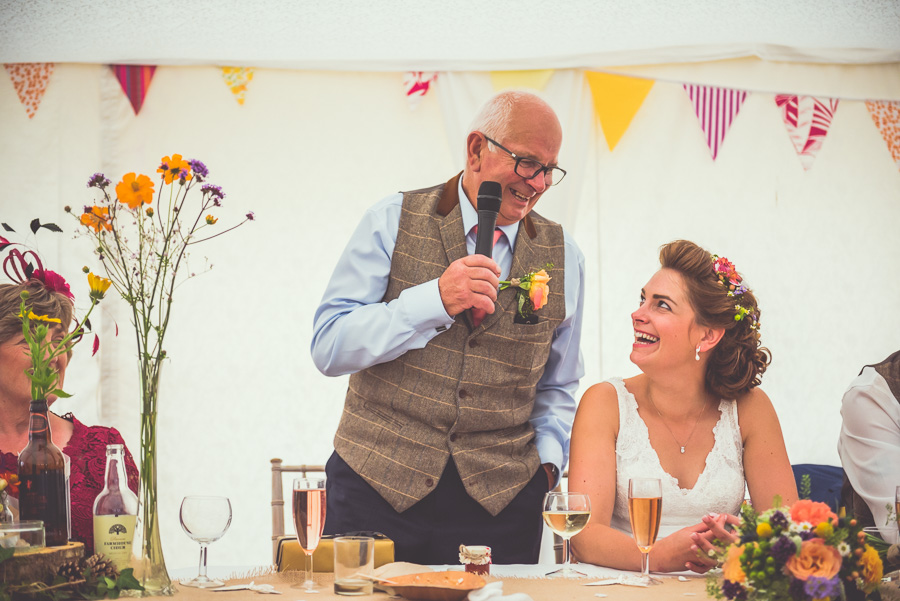 In addition to heart-warming stories, it's also a good idea to add a funny story about the couple. This can be a story about how they met, a humorous moment they shared together, or any other amusing anecdote that will help lighten the mood and make the guests laugh.
Add A Few Words About Groom's Parents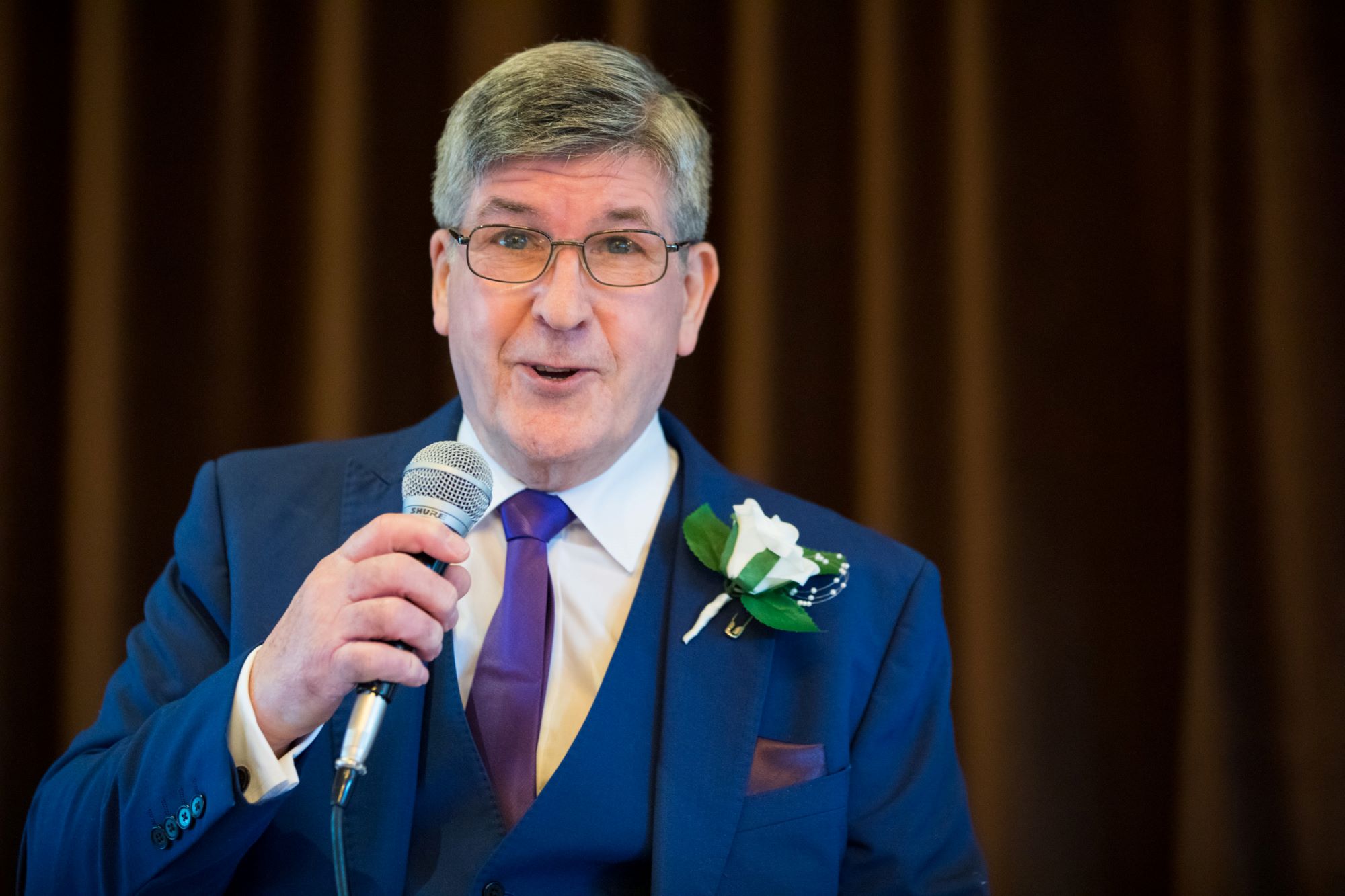 It's also a good idea to add a few words about the groom's parents. This is a chance to acknowledge them and thank them for raising such a wonderful son. You can also express your excitement about getting to know them better, and becoming a part of their family.
Talk About Your Own Love Story With Bride's Mother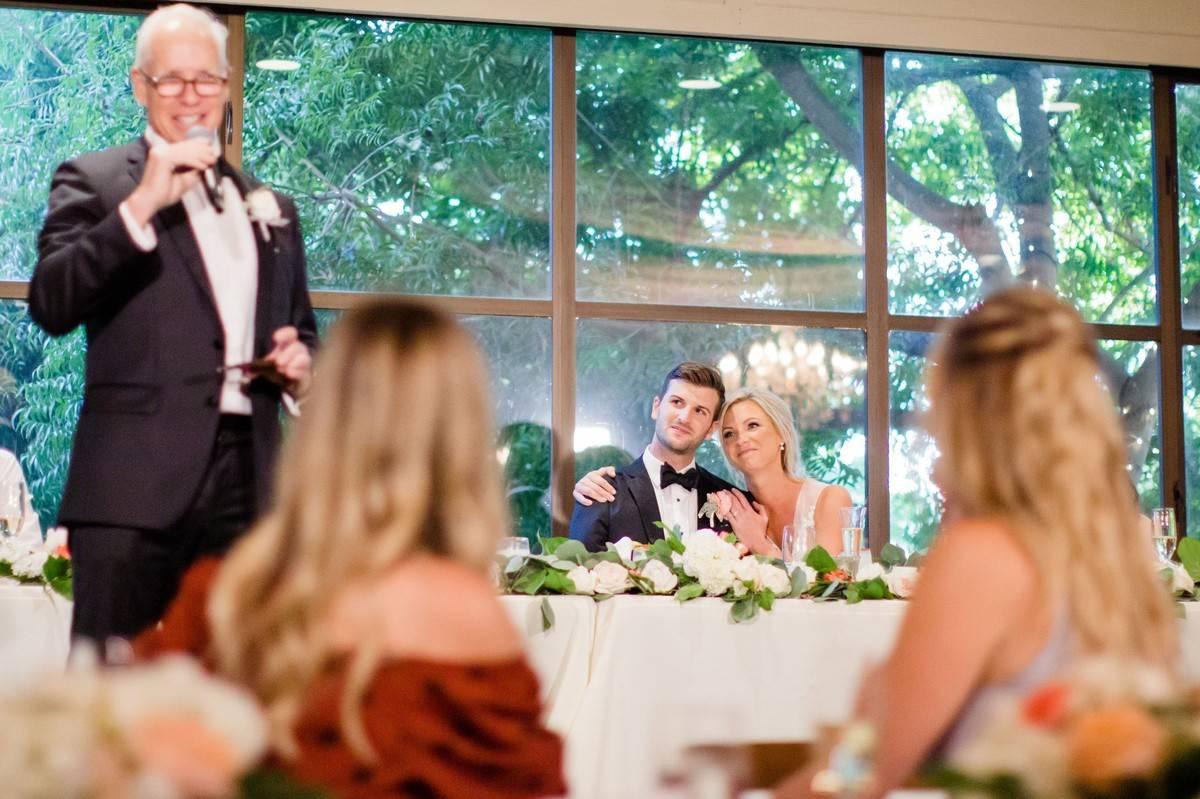 Another important part of a father of the bride speech is talking about your own love story with the bride's mother. This is a chance to share a romantic moment, and to express your gratitude for the life you have built together. You can talk about how you met, how you fell in love, and how you have grown as a couple over the years.
Finish With A Toast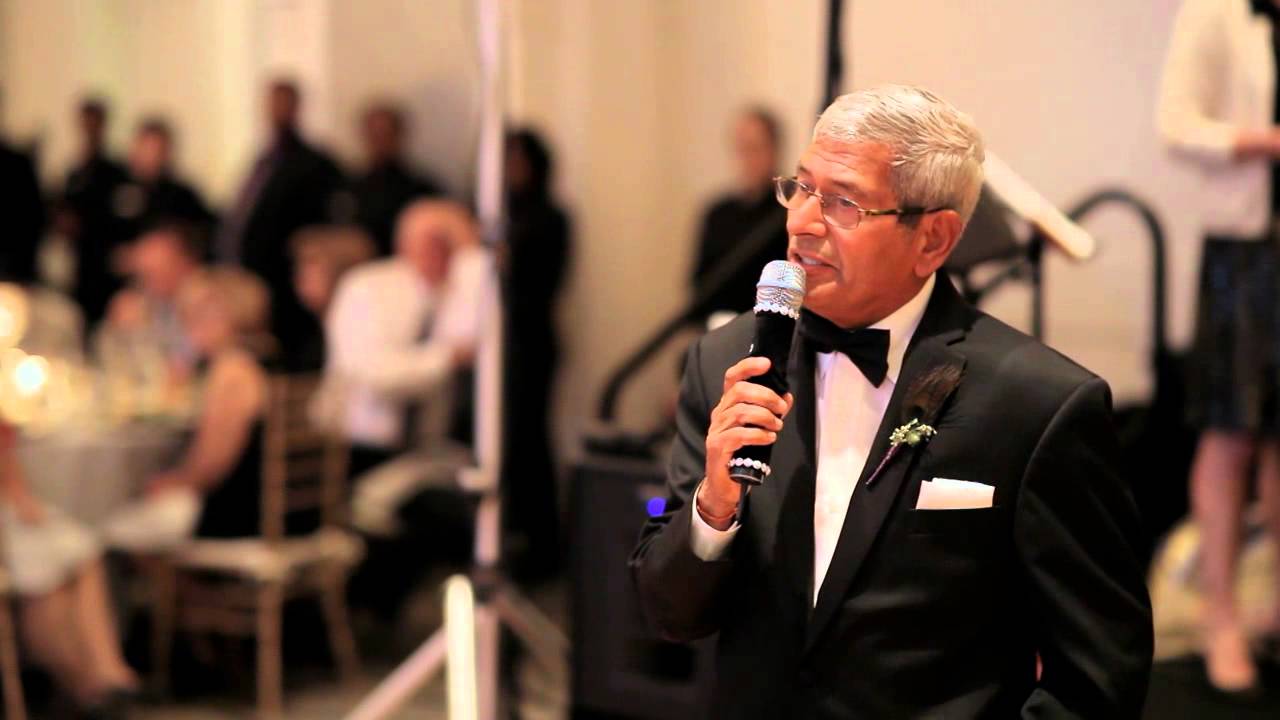 Finally, it's important to finish your father of the bride speech with a toast. This is your chance to raise a glass to the happy couple, and to wish them a lifetime of happiness and love. You can also encourage the guests to join you in toasting the newlyweds, and to celebrate this special day with them.
Example 1:
Please stand with me and raise your glass to toast the happy couple. (Bride's name) has been the light of my life for the past 25 years and today I hand her over to (groom's name). I know he will love and cherish her every bit as much as I do a toast to a happy and healthy life full of endless love and laughter!
Example 2:
Please join me in a toast to _____ and _______. (Groom's name), you have become like a son to me, and I am entrusting (bride's name) to you. Cherish every moment you have together. Let us all wish the happy couple a lifetime of joy!
Example 3:
Please raise your glass to the newlyweds. When (bride's name) was only 13 years old she told me that she wanted to marry (groom's name). I watched them grow from happy and carefree teenagers to happy, loving and caring adults. Let's offer a toast to many years of wedded bliss!
Example 4:
When (groom) first showed up at my front door, I never imagined he would be the one to steal my baby's heart. But here we are today, and I couldn't be happier for them. Let's raise our glass to the (bride and groom) and wish them many years of happiness!
Example 5:
Please join my wife and I as we raise our glasses to the beautiful, kind, and loving couple. We welcome you to our family, and we look forward to many years of holiday dinners, family vacations, and late-night phone calls. Cheers to ___ and ___!
Father Of The Bride Speeches: Examples And Template
Before we dive into the examples and template, let's first discuss why the father of the bride speech is so important. Your daughter's wedding day is a significant milestone in both her life and yours, and your speech is an opportunity to reflect on the relationship you have with your daughter and to celebrate her special day. Your words will be remembered and cherished by your daughter, her new spouse, and everyone in attendance, so it's crucial to put some thought and effort into your speech.
Heartfelt Father Of The Bride Speeches
You can really take it out of you by giving heartfelt and emotional father-of-the-bride speeches. You should succeed if you find the right words and are not afraid to let your emotions shine through.
"I am Allen, Scarlet's father, as most of you know. This is my proudest and happiest moment, watching her today and being able to reflect on all the years I watched her grow up. She was the most beautiful baby, and I'm lucky to have been able to be with her and guide her as she grew into the magnificent woman that she is today. She captured my heart then, and she still holds it now, my beautiful girl, my sunshine. I will always be fortunate to be called your father.
And as I watch her get married today, to such a wonderful young man, I can say that my happiness is full. I can't say that I give the most brilliant father of the bride speeches as I have never had to give one, but I can say this with all confidence. The two of you are about to begin a long journey. One that will be filled with all the love and happiness I have seen between you both, and more. And while on this journey, know that I and your mother will be there on the sidelines, ready to assist with anything that you need to succeed.
May you always be true to each other, and may you always be kind to each other. May you share in all of the burdens all of the joys and all the happiness that this world has in store for you both.
I ask you all to join me in raising a toast to my beautiful daughter and her amazing husband. I wish them a long and happy life together. Love you both to the moon and back."
Funny Father Of The Bride Speeches
If humor is your favorite thing to say, then giving funny father-of-the-bride speeches would be your forte. Here is a sample that could inspire you.
Hello everyone, I'm the proud father of this lady right here, Sasha, and the spanking new father-in-law of the handsome man beside her, David. And I would have to say, if any of these names sound strange to you, then you are probably at the wrong wedding.

It was a little difficult writing my speech for today because at first, my wife recommended that I do not say anything embarrassing or stupid, and then late she suggested that I just be myself. Well, that's hard and not confusing at all.

I must say that I have always looked forward to the day that someone would step forward and take Sasha and all her endless demands far away from me and my bank account. And I am so happy David, that you had the courage to do so, good man. In fact, although I question his tastes in football teams, I have never questioned his loyalty to my daughter, and my bank account agrees.

From the first day that I met David and his shiny new braces, I knew that any man who could care for his teeth like that, without shame, would be able to care for my daughter no matter the consequences. I have to admit that we're all glad he's present here today minus those dentures.

My advice to you both today is love and laughter. Although marriage is as serious as a mortgage and should be taken as seriously, just be sure to have fun. Life will bring its ups and downs, but as long as you remember to laugh at each other and with each other through it all, you will succeed.

I give you Sasha and David, the bride and groom.
Short Father Of The Bride Speeches
While writing father of the bride speeches may not be easy, you can succeed if you select the right sample father of a bride speeches to follow. Make your daughter feel proud on the most important day of her life.
Just like childbirth, marriage marks a new beginning. One that we are overjoyed to witness in our family. From the day you captured my heart as a newborn, to today when I walked you down the aisle, I have never stopped feeling grateful that you call me Papa. I hope that I have always lived up to your expectations, just as your husband will as you begin this journey together.

I am happy for the union of these two families as the [Bride] and [Groom] begin a brand new family of their own. And I am proud that my daughter has grown into this amazing woman and that she met a man who is just as amazing. I love you son. This is my wish that you build your lives together and enjoy a relationship like no other.

I offer you my warmest wishes and congratulations on this beautiful and joyous day. Please join me as we raise our glasses to the bride and groom. May your lives be filled with love and laughter always.
Frequently Asked Questions
How long should a father of the bride speech be?
A father of the bride speech should be between three and five minutes long. It's important to keep the speech short and to the point, so that guests don't lose interest.
What should I wear for my father of the bride speech?
You should dress in formal attire for your father of the bride speech. This could be a suit, tuxedo, or other appropriate formal wear.
Should I memorize my father of the bride speech?
It's a good idea to memorize the key points of your father of the bride speech, but you don't need to memorize the entire speech word for word. You can use notes to help you remember important details and to keep you on track.