20+ Best Bridesmaid Hairstyles Ideas 2024 [Guide & Tips]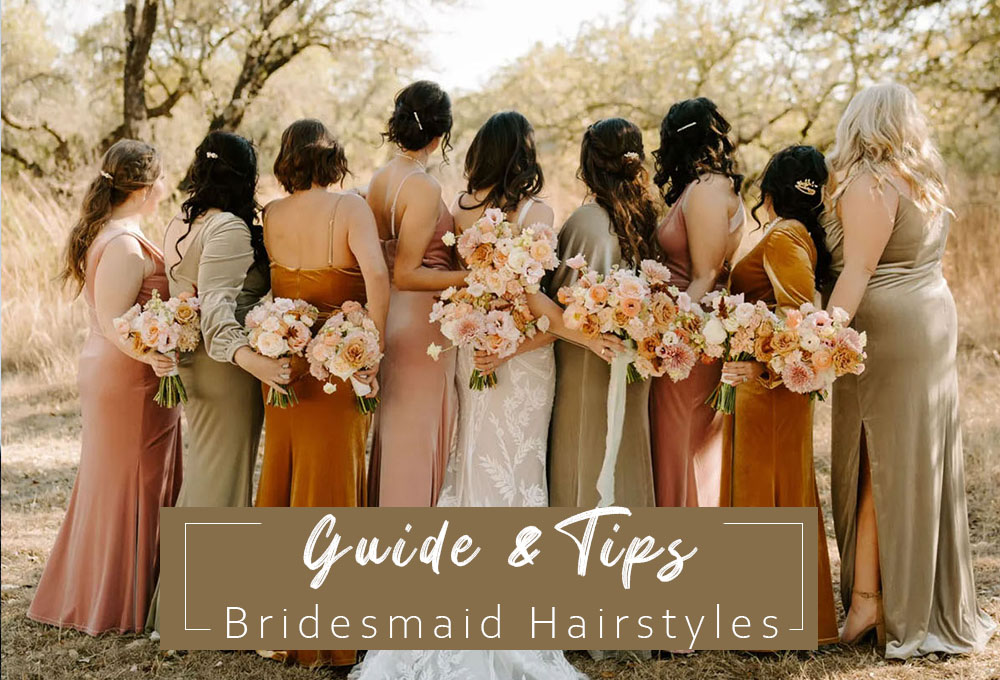 With so many different hairstyles to choose from, it can be hard to find the perfect one for your bridesmaids. But don't worry! We've compiled 20+ best bridesmaid hairstyles ideas for you to use in your wedding. Whether they want long locks or a chic updo, we've got it covered. So go ahead and start planning your wedding with these gorgeous bridesmaid hairstyles ideas from our list.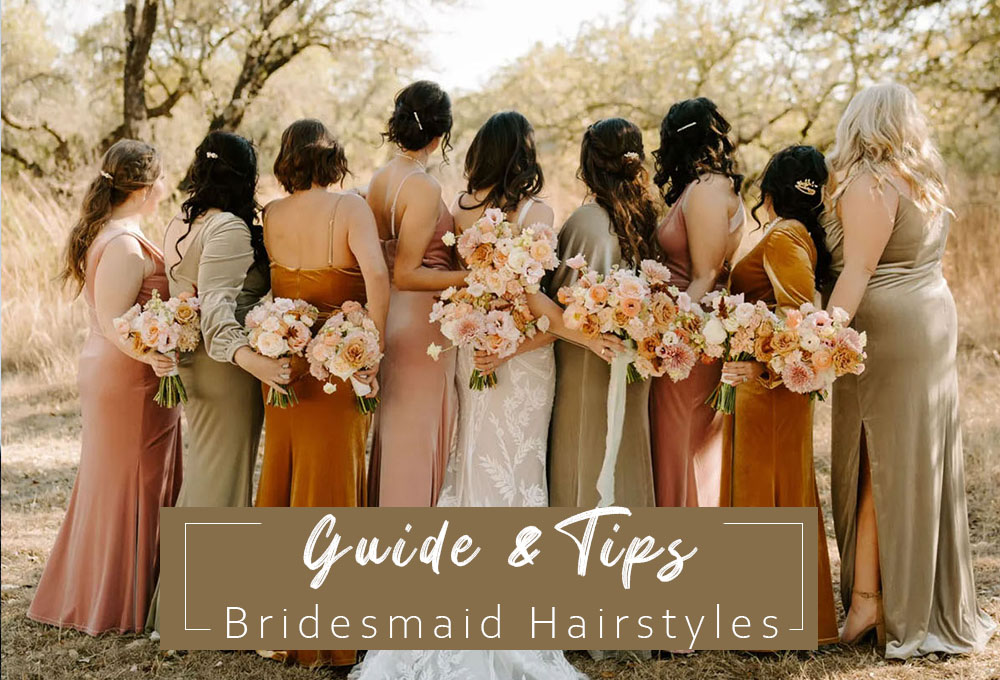 Wedding Hairstyles For Bridesmaids – To Match Or To Mismatch?
You might love the idea of every bridesmaid in your wedding wearing the same hairstyle, but what about your bridesmaids' individual personalities and personality types? If so, it might be fun to have your bridesmaids all wear different hairstyles on the big day! Whether you're all about matching 'dos or mismatching ones is up to you, but the decision should be a fun and easy one to make.
Brides Often Ask
The bridesmaids' hairstyles should be different from the bride's hairstyle on the wedding day. This is because the day is special and many aspects, including the hair, should be unique. Some options for the bridesmaids' hairstyles could include updos, braids, half up half down styles, embellished ponytails, curls, and waves. The bride can offer suggestions for the bridesmaids' hairstyles, but ultimately they should feel free to choose a style that they feel comfortable and confident in.
Yes. It is certainly acceptable for bridesmaids to have different hairstyles. Each person has their own individual facial shape, hair texture, length, and personality, so it is important for them to choose a hairstyle that works for them and feels natural. However, it is also important for the hairstyles to be consistent with the overall theme of the wedding. One way to achieve this is for the bride to provide some guidelines or suggestions for hairstyles, and then allow the bridesmaids to make any necessary adjustments to suit their own personal preferences and needs. This way, everyone can feel comfortable and confident in their chosen hairstyle while still staying within the desired theme of the wedding.
As an adult, a bridesmaid has the right to alter her appearance as she sees fit. However, it is important to be considerate and communicate with the bride about any significant changes to her appearance, especially if she is part of a wedding party that is expected to have a certain cohesive look. The bride may have a specific vision for how she wants her wedding to look, and it is important to respect her wishes and notify her in advance if you plan to deviate from the agreed upon style. At the same time, the bride should also make it clear to the bridesmaids what her expectations are for uniformity within the wedding party. It is important to have open and honest communication to ensure that everyone feels happy and comfortable with their appearance on the big day.
Bridesmaid Hairstyle Ideas For Every Hair Lengths
Your job isn't easy. The hairstyles of bridesmaids are varied and there are many types of hair to adhere to. If you have a perfect hairstyle in your mind, will it work for bridesmaids with short hair? Does your party have members with long hair? How about curly hair?
Here are a few inspiration bridesmaid looks to get you started, so you can think about different lengths and textures.
Long Bridesmaid Hairstyles
Long bridesmaid hairstyles are becoming more popular for weddings. This type of hairstyle can be achieved quite easily by adding a few accessories, such as flowers and feathers, which will add a touch of color and personality.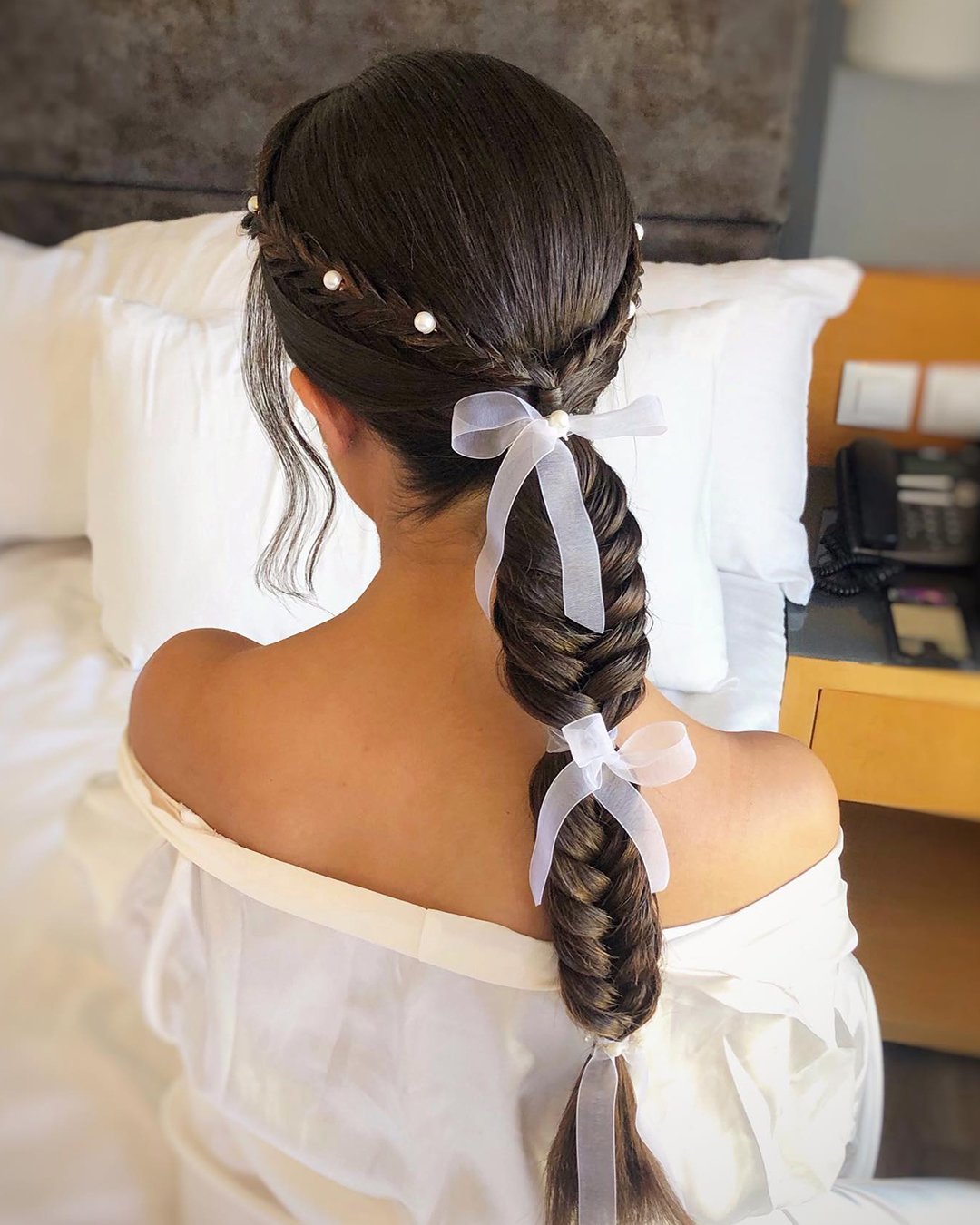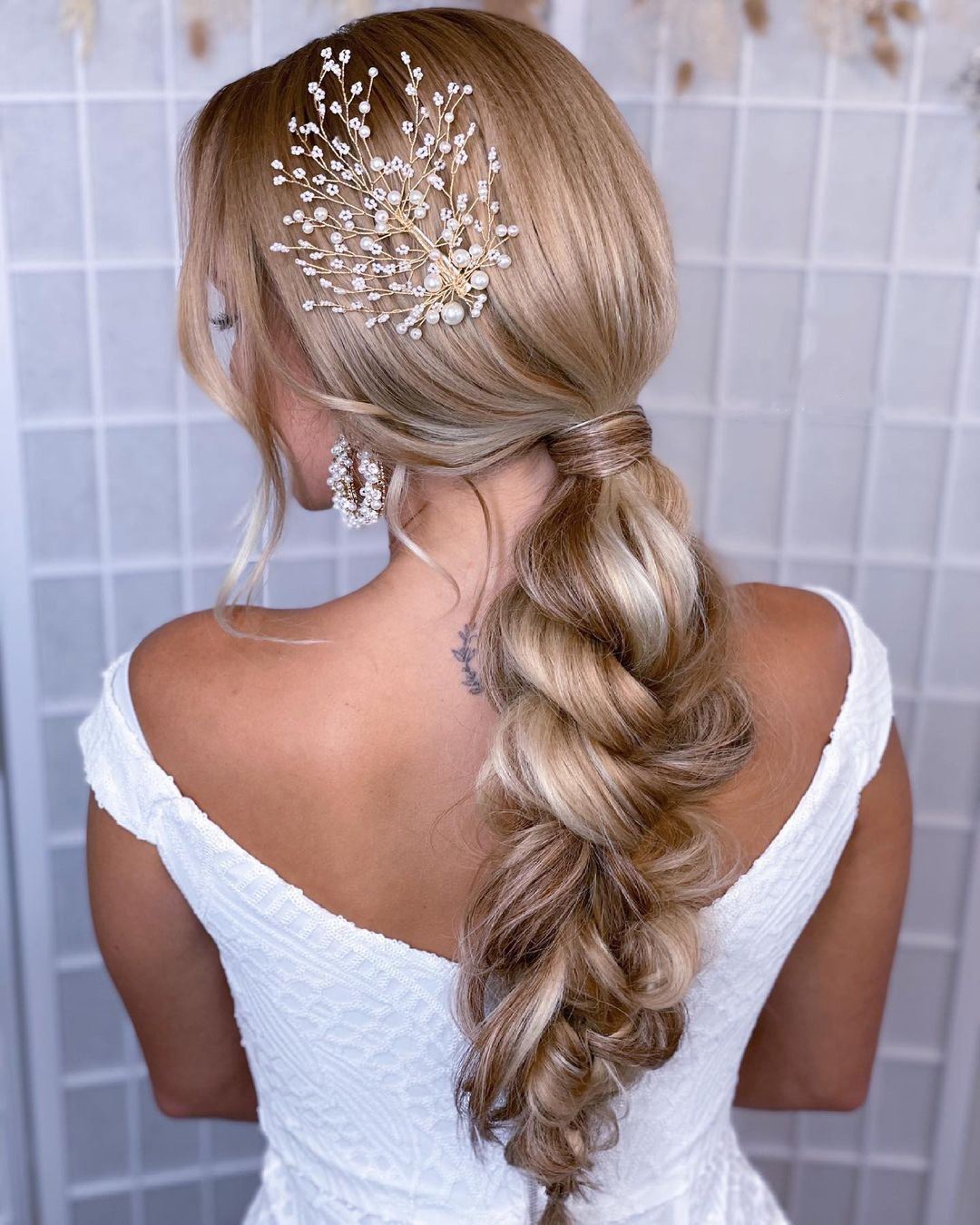 Medium Hairs Bridesmaid Hairstyles
The medium length style is perfect for a variety of hair thickness, hair color, and hair stylist styles. This would be a good hairstyle for a casual bridesmaid because it has a bit more movement.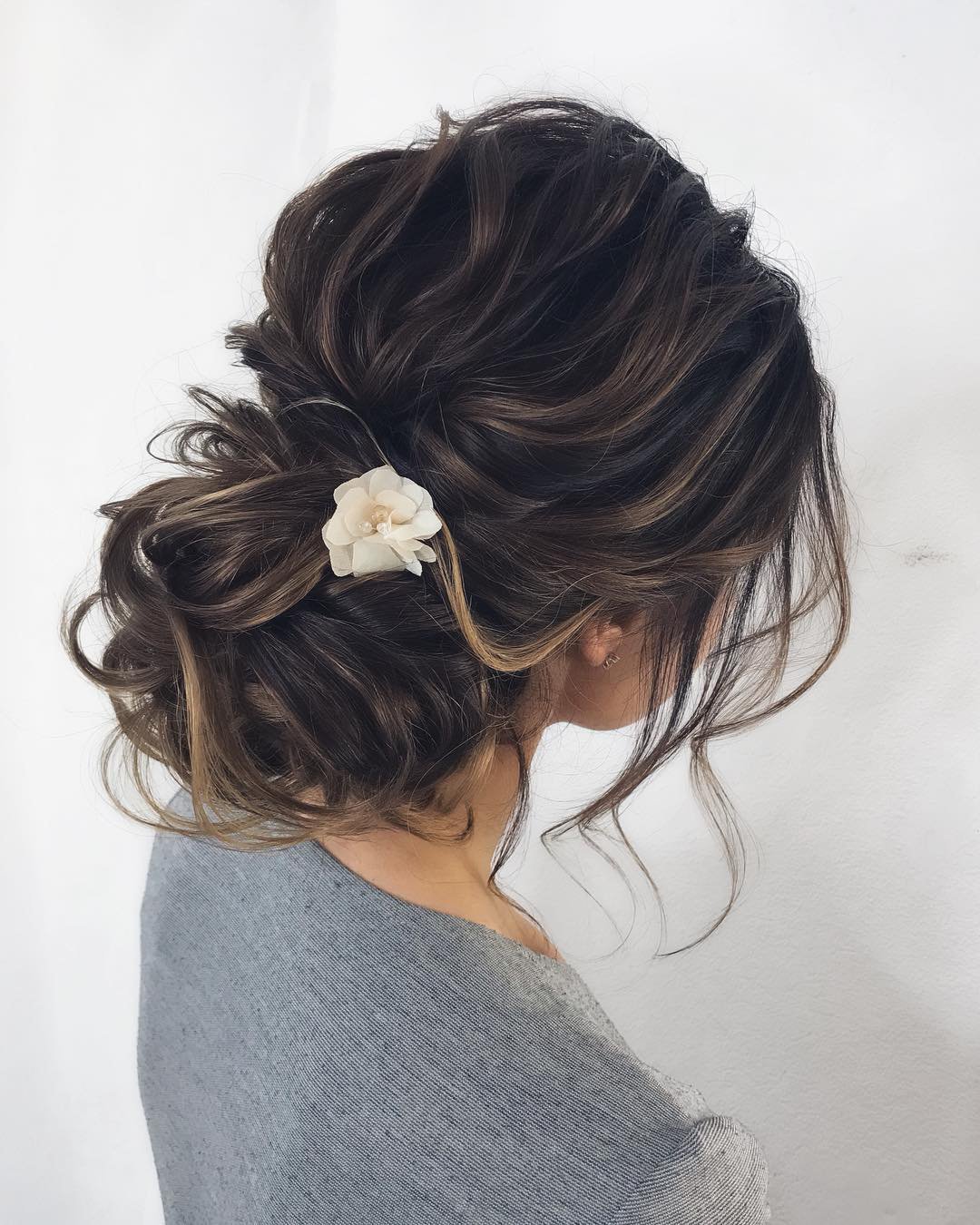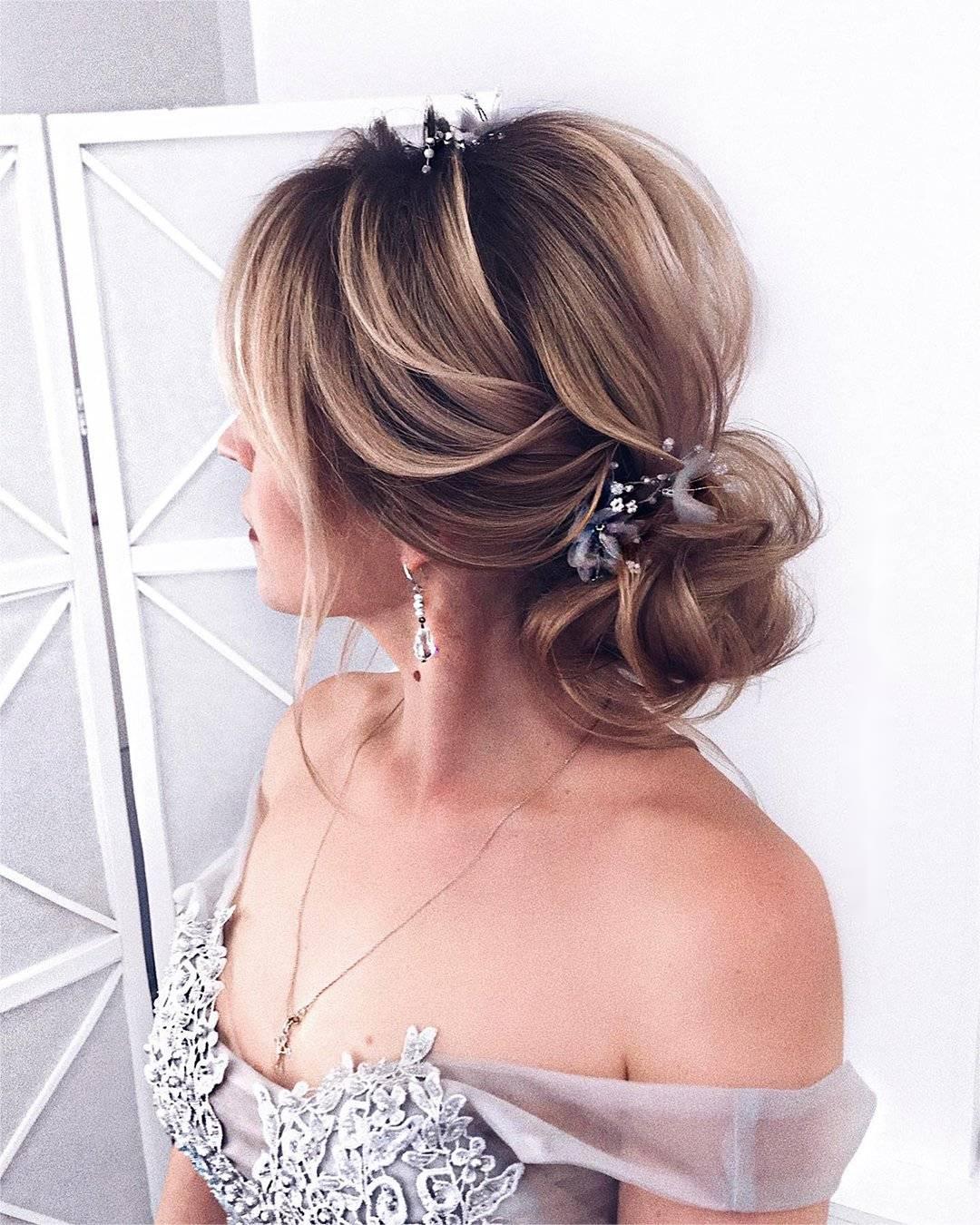 Hairstyles For Bridesmaid Short Hair
Whether you want a romantic, long, or short hairstyle, find what is best for your bridesmaids by meeting with them and talking out the different hairstyles they've worn in the past to know how they will look in your picture or on your wedding day.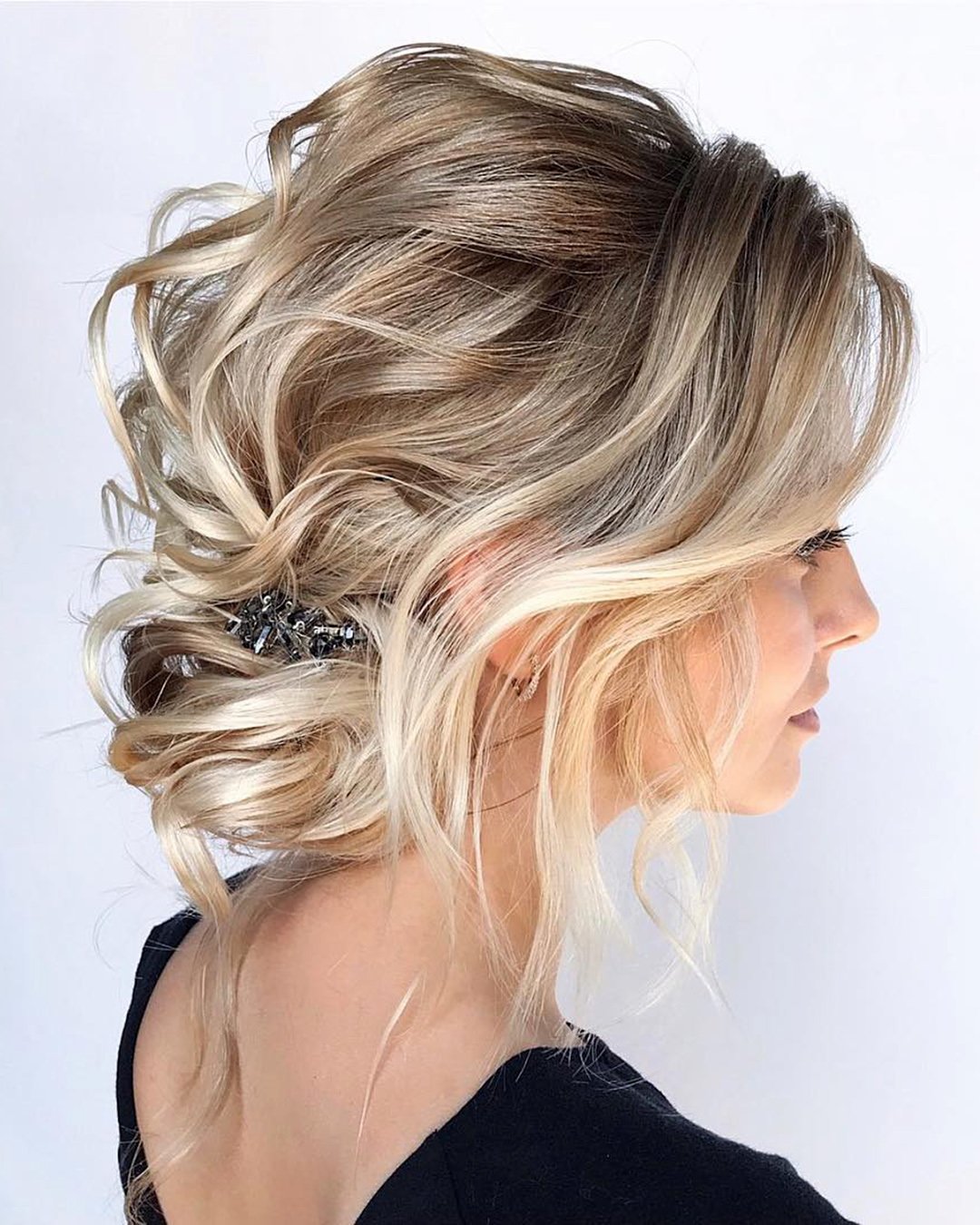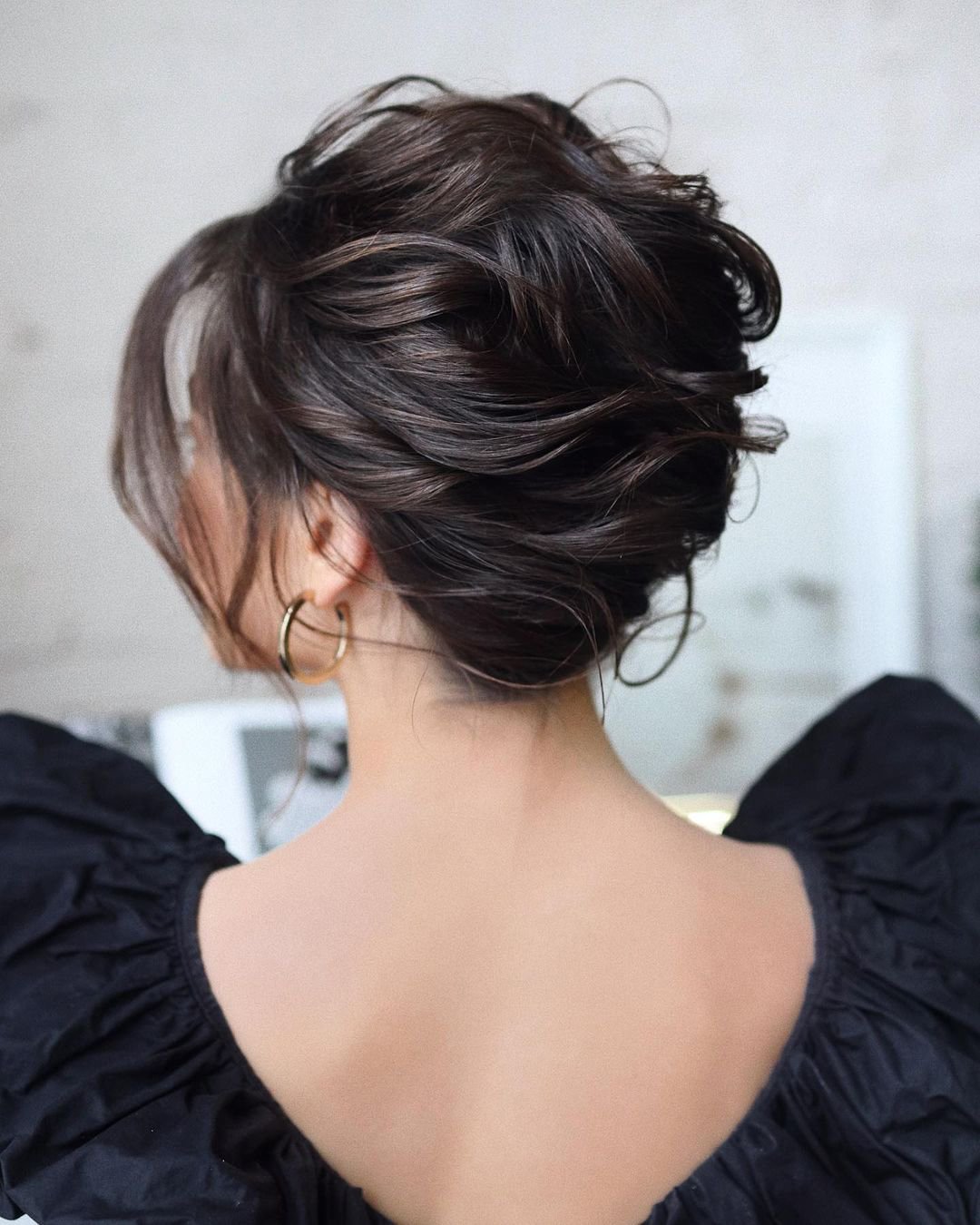 Bridesmaid Hairstyles 2023/24: Most Popular Kinds
Some of the best bridesmaid hairstyles come and go all the time. There are other ideas that are timeless. A brief list of each one will give you a good idea of how modern or contemporary your bridesmaids should appear on their wedding day.
Here, you will see a change in the way we approach nature, and that takes things beyond technical ones. The nature that we encounter here is at the heart of what we see here, along with organic shapes and color. You'll also see traditional bridesmaids styles that will never go out of trend.
Updos For Bridesmaids
An easy updo for a bridesmaid is to give her hair a side-swept pony tail. This can be done by wrapping the hair halfway down the sides of the head and pinning it in place on the shorter sides of the head. The rest of the hair is left to fall over the head in a natural looking and effortless look. It keeps the hair off the face and gives a great high and bouncy look.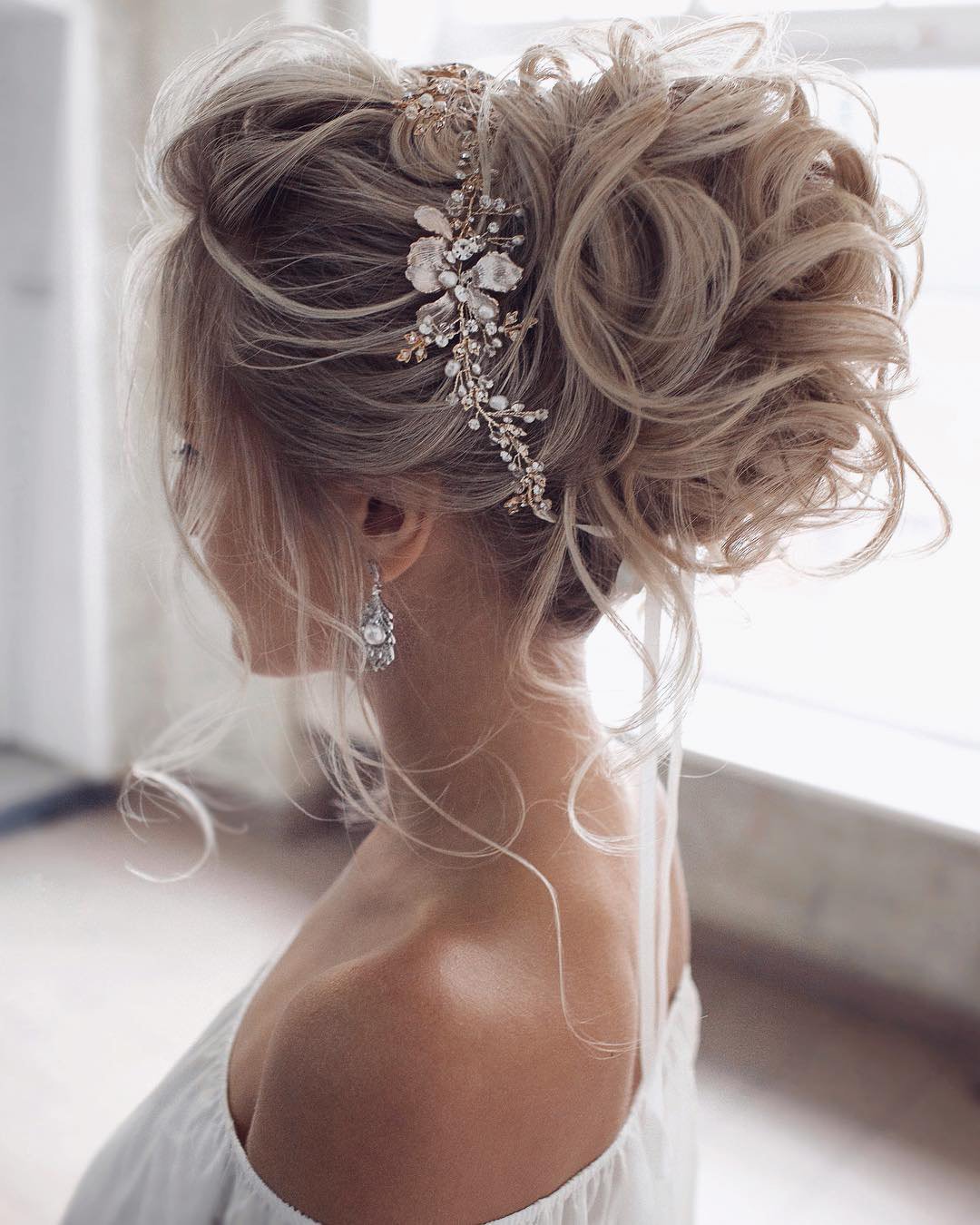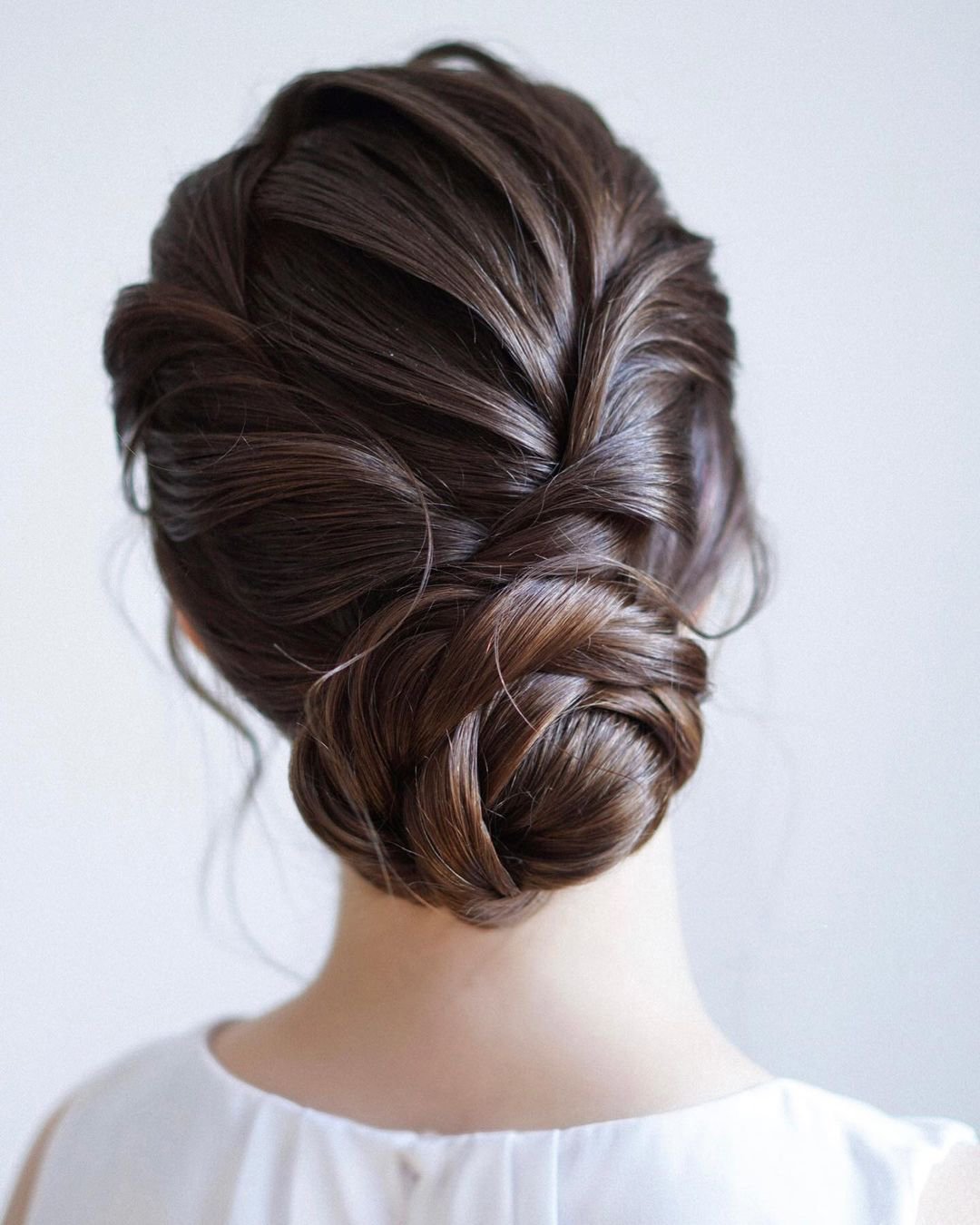 Wedding Half Up Half Down
A half up, half down braid is a great hairstyle option on a budget, especially when you are on a tight budget. Set the hair half up and half down, tucking it under in a bun or a low bun, placing a comb or flowers into the updo for a last-minute touch or just letting it drop loose, depending on the wedding theme.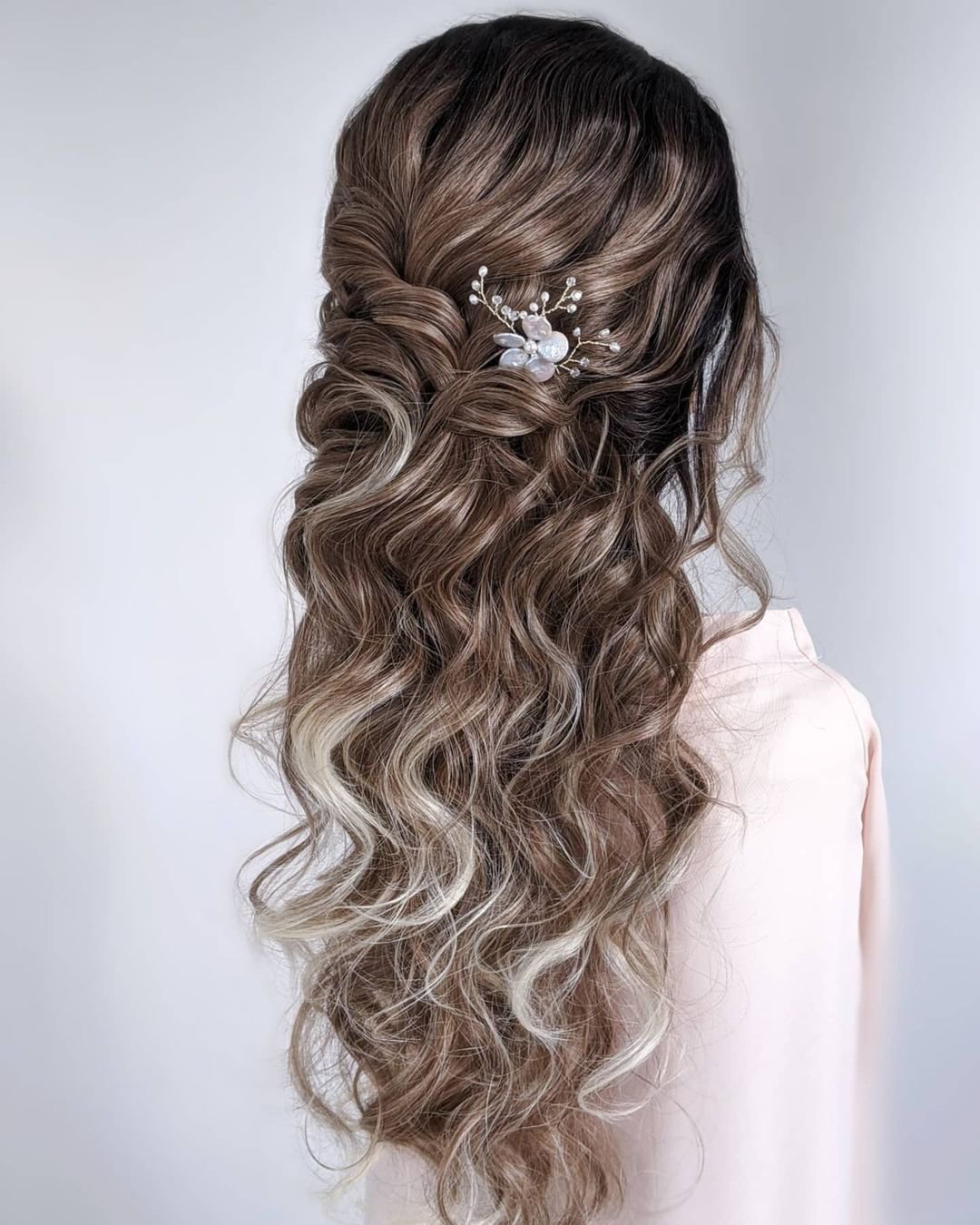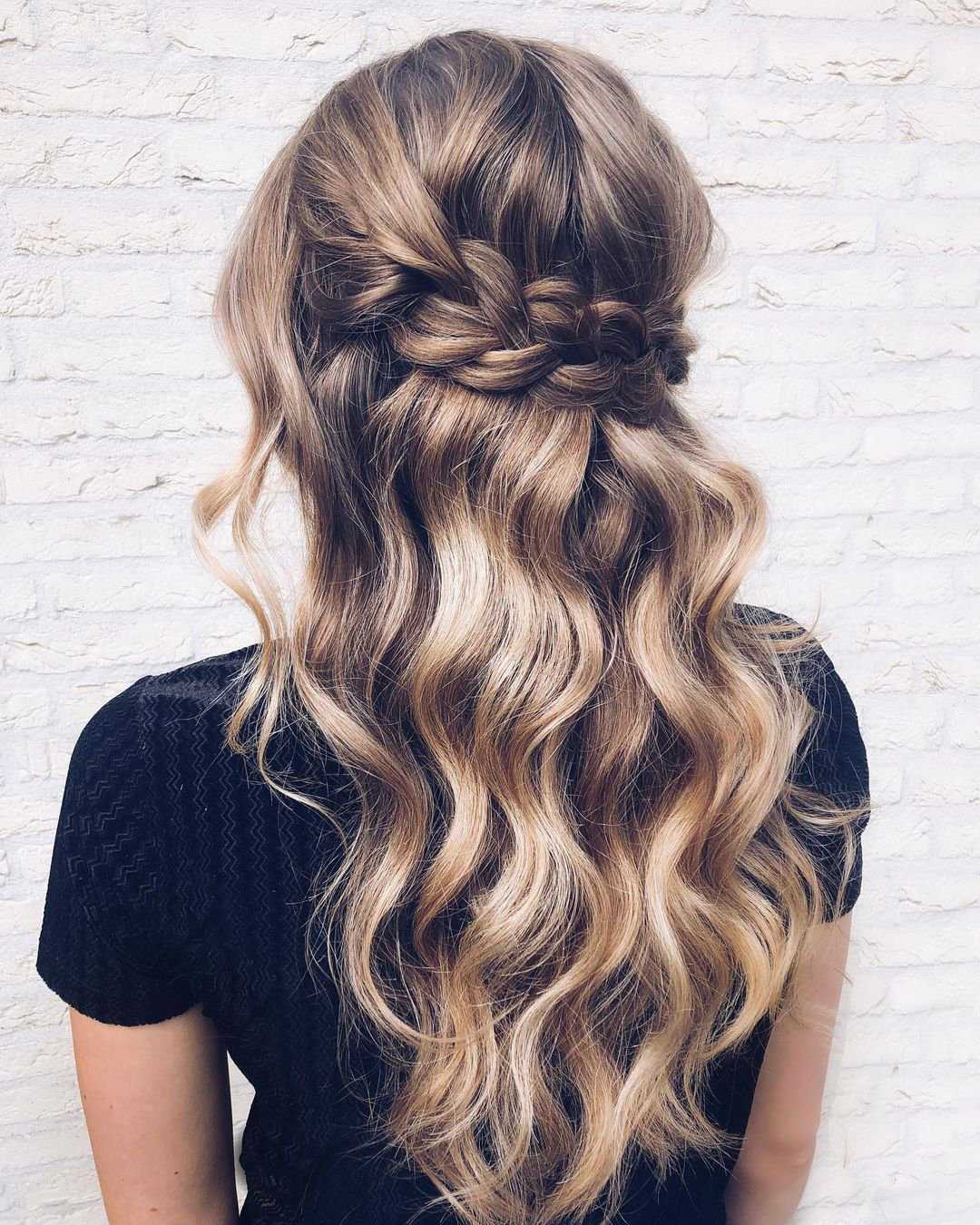 Wedding Bun Ideas
These hairstyles are perfect for bridesmaids who want to pull off a style that is both modern and stylish. It's a nice hairstyle that would look perfect on a wedding day. For this look, the hair is pulled back and the hair is pulled in a bun to create volume at the crown of the head. The hair is then tamed to look unruly.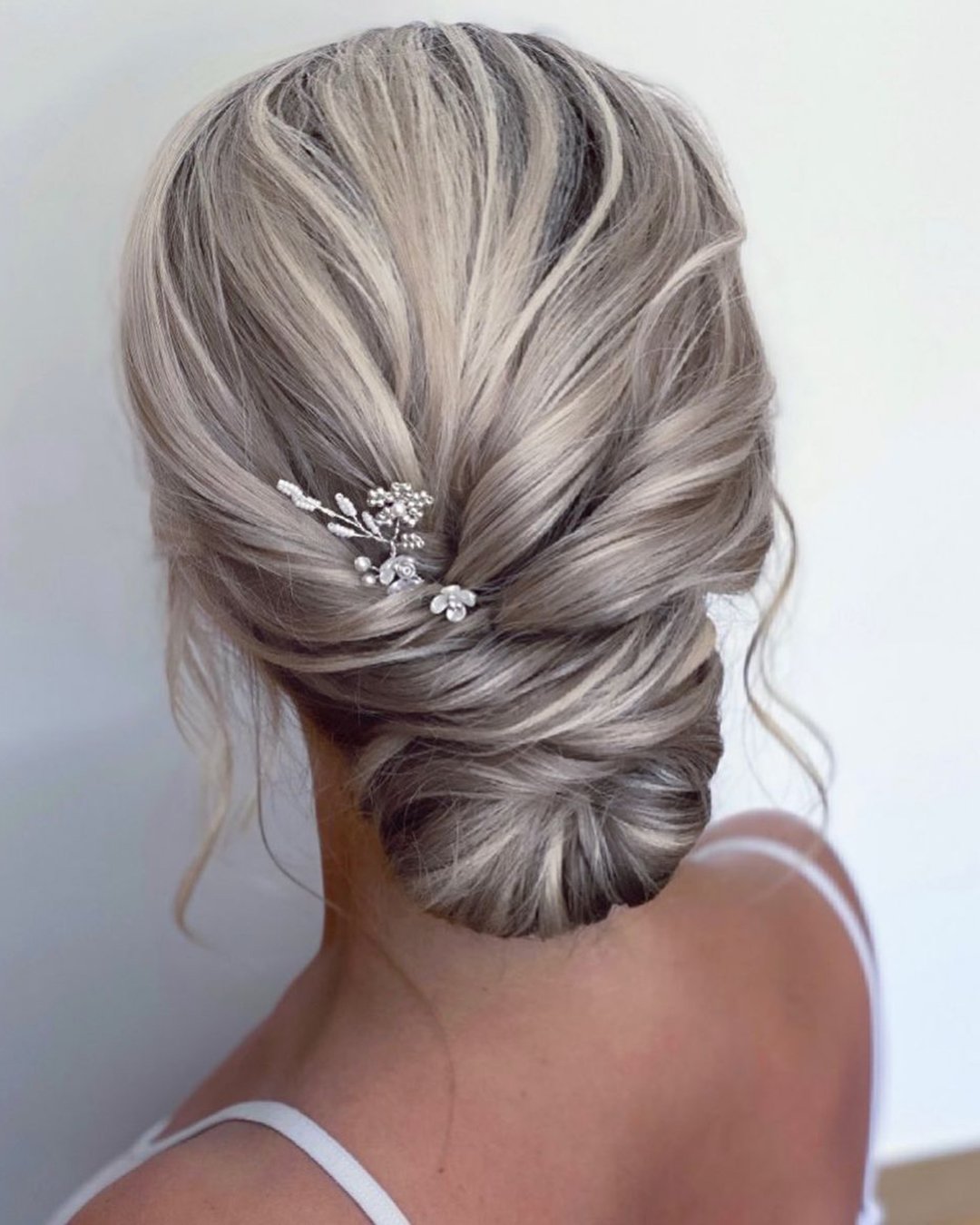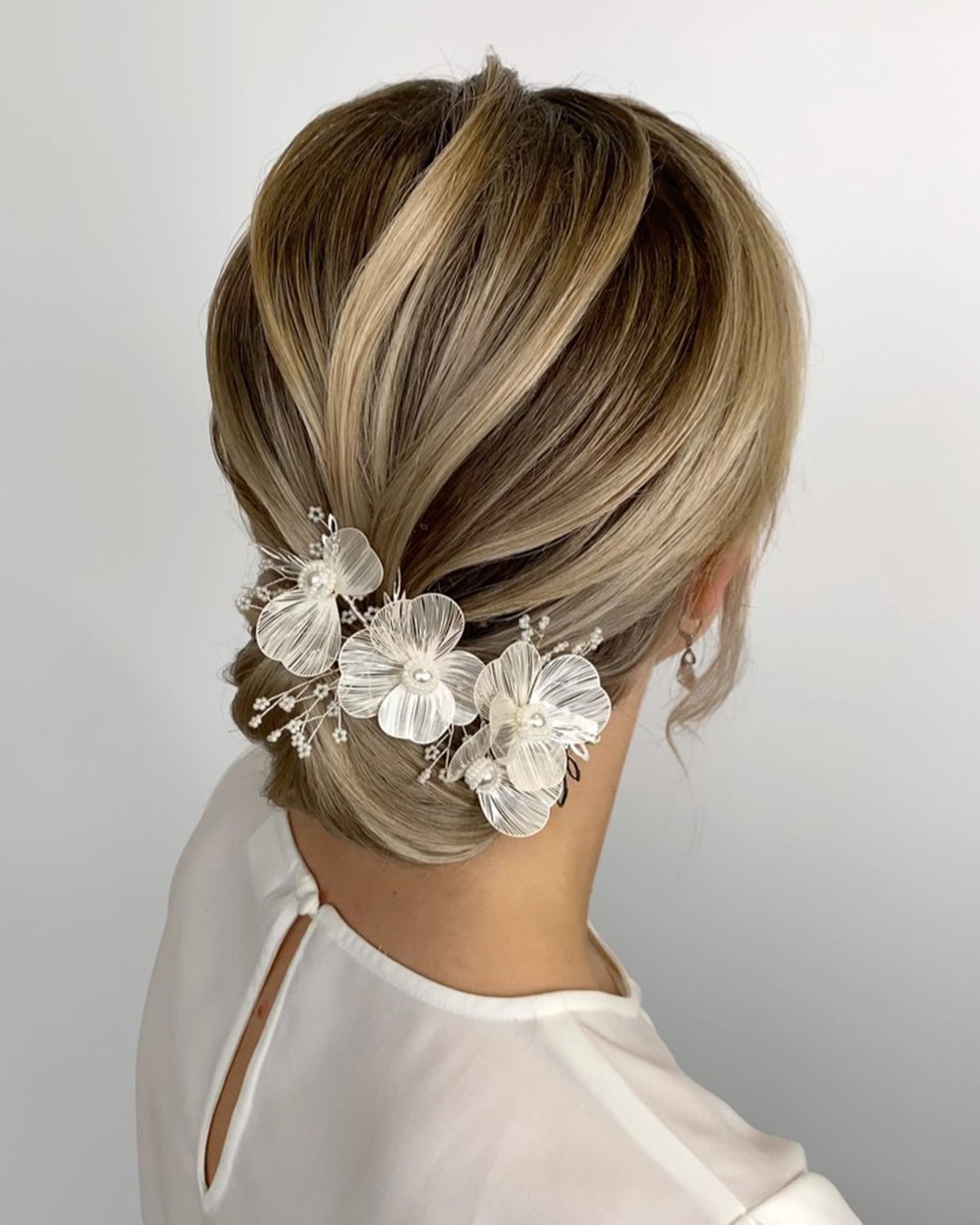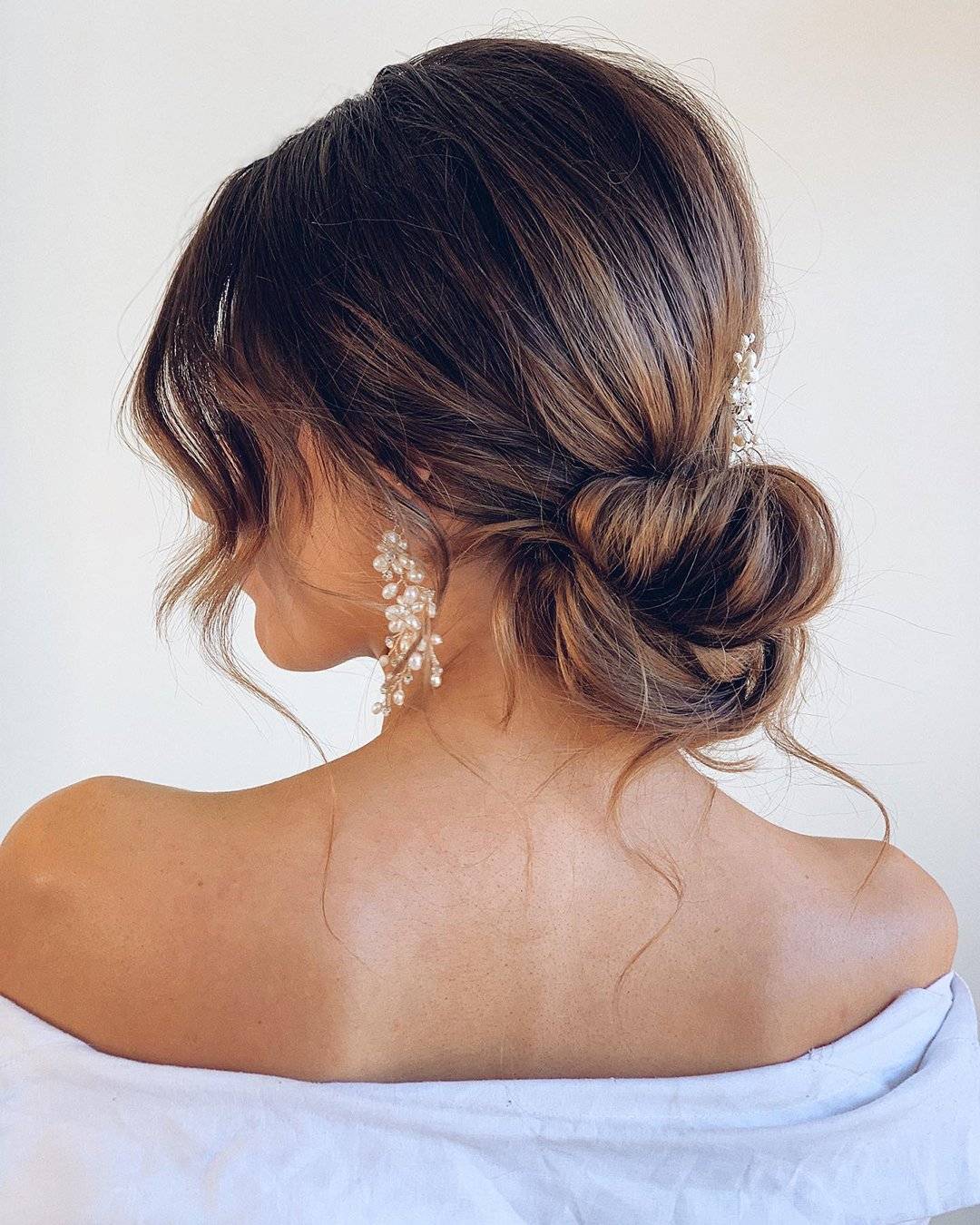 Hair Down Hairstyles For Bridesmaids
Hair down wedding hairstyles for bridesmaids can be one of the best ways to show your love for your special friend. If you are looking for an option in which formal hair should be a must, these hairdo styles can turn out to be your new favorite fashion. They are also a more practical option when compared to other hair styles. These manageable hairstyles are easy to maintain with blow dryer and can be paired with any dress style.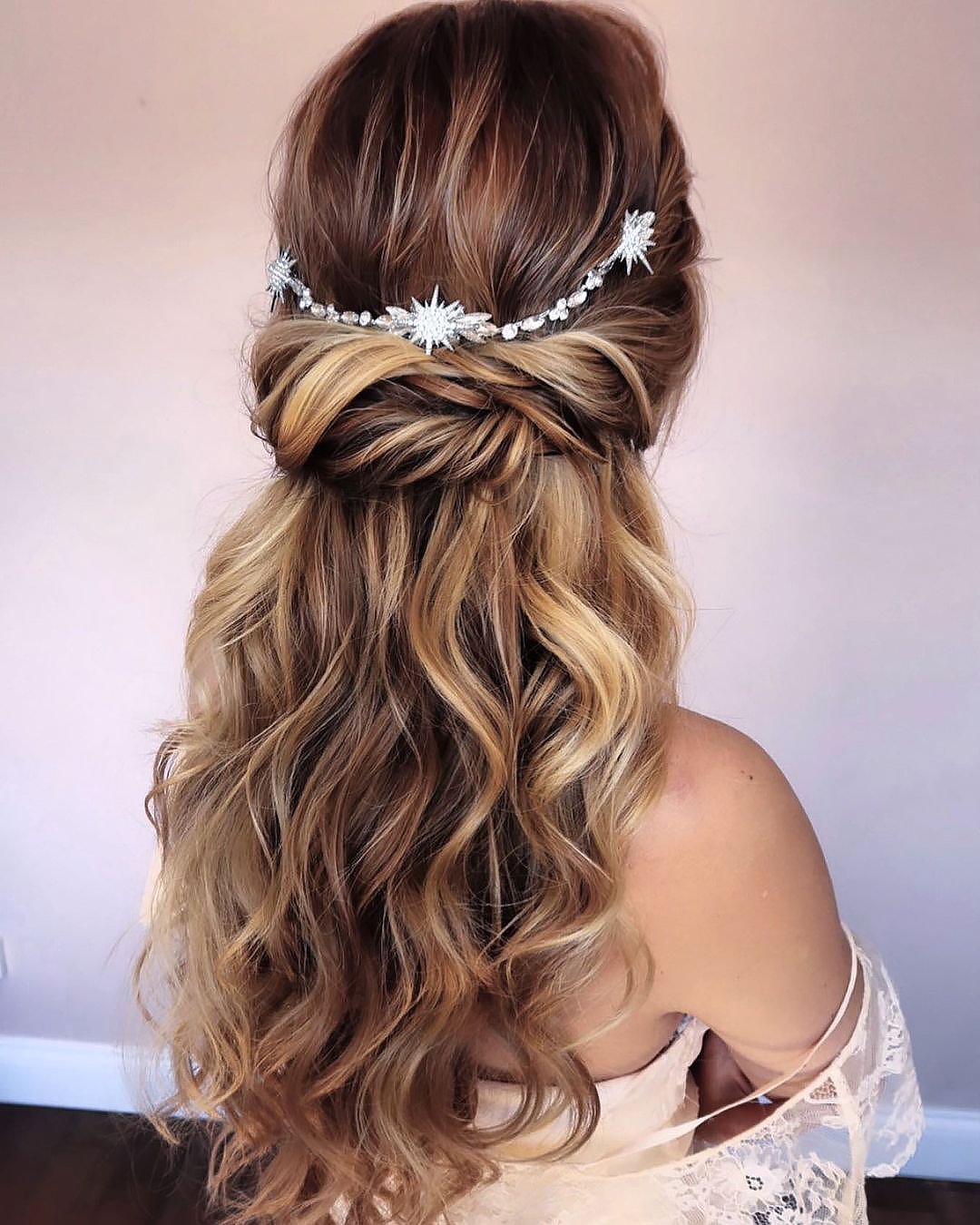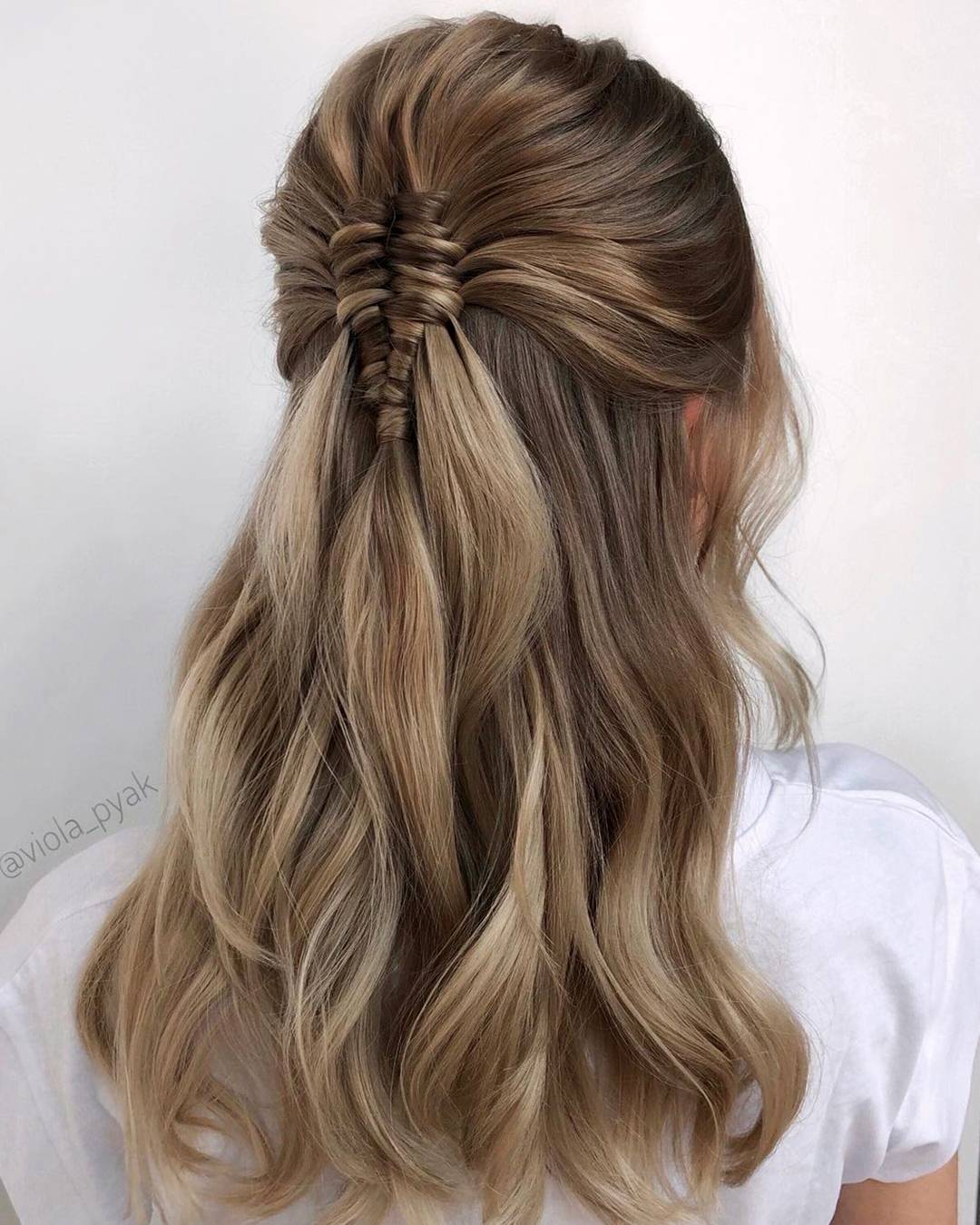 Bridesmaid Hairstyles For Each Season
Bridesmaid wedding hairstyles for the summer, winter, spring and fall do require a few factors. Temperature is the first factor. You will be prompted to choose hairstyles that will provide you with more relief from the harsh weather. Second, location. Weather conditions and humidity levels in indoor and outdoor environments pose different challenges.
Flower season also determines what flowers are in season and how people feel at the moment. These samples are excellent examples of season-specific hairstyles for bridesmaids.
Summer Bridesmaid Hairstyles
What's better than spending a long weekend of relaxation and fun in the summer? The upcoming summer wedding, that's what! Whether your girl is planning to try out a new look or stick with what's working, we've got a list of 3 face-flattering bridesmaid hairstyles for your summer wedding. Whether she wants to rock the braid or curls, these hairstyles offer chic finishes that will keep the party going all night long!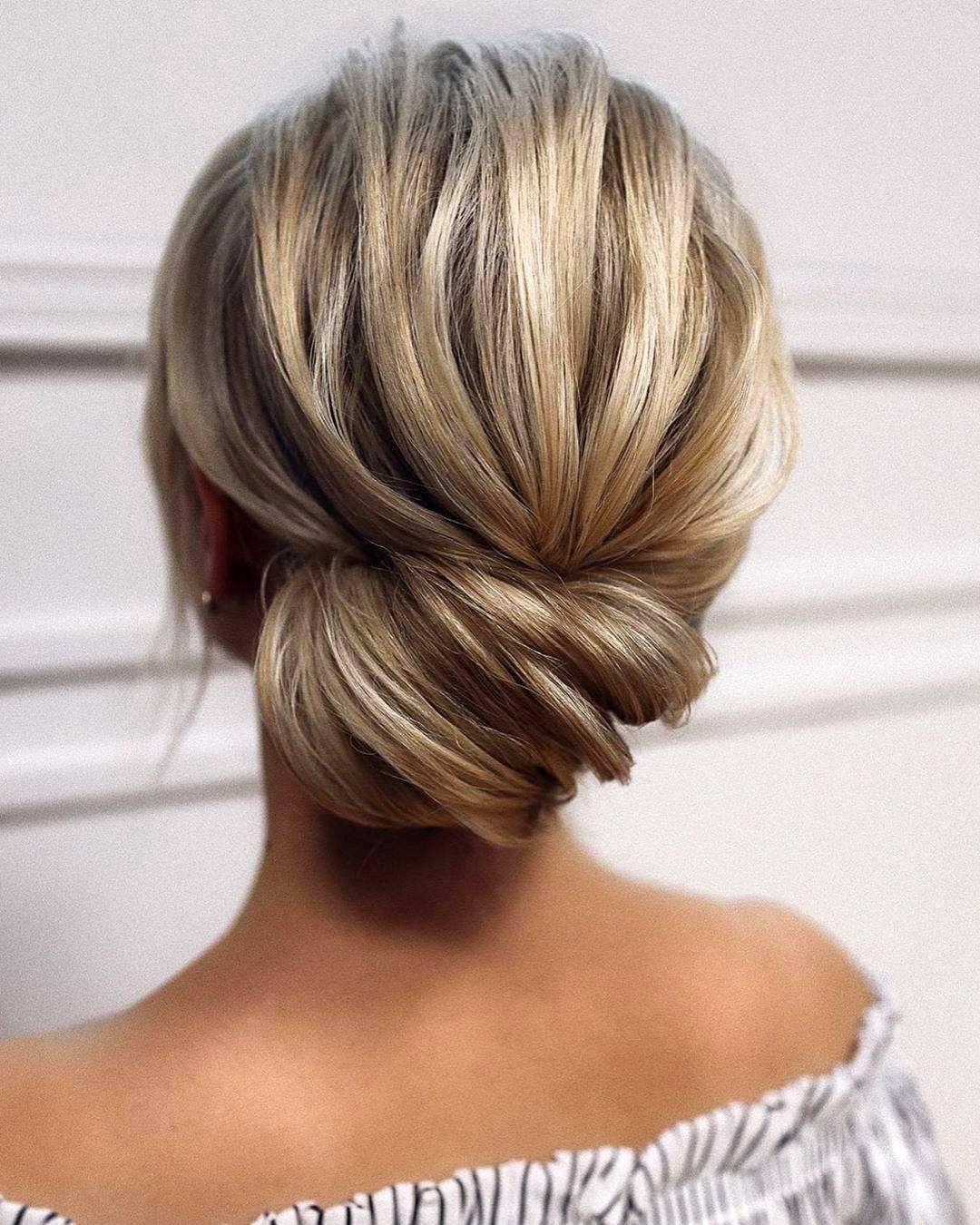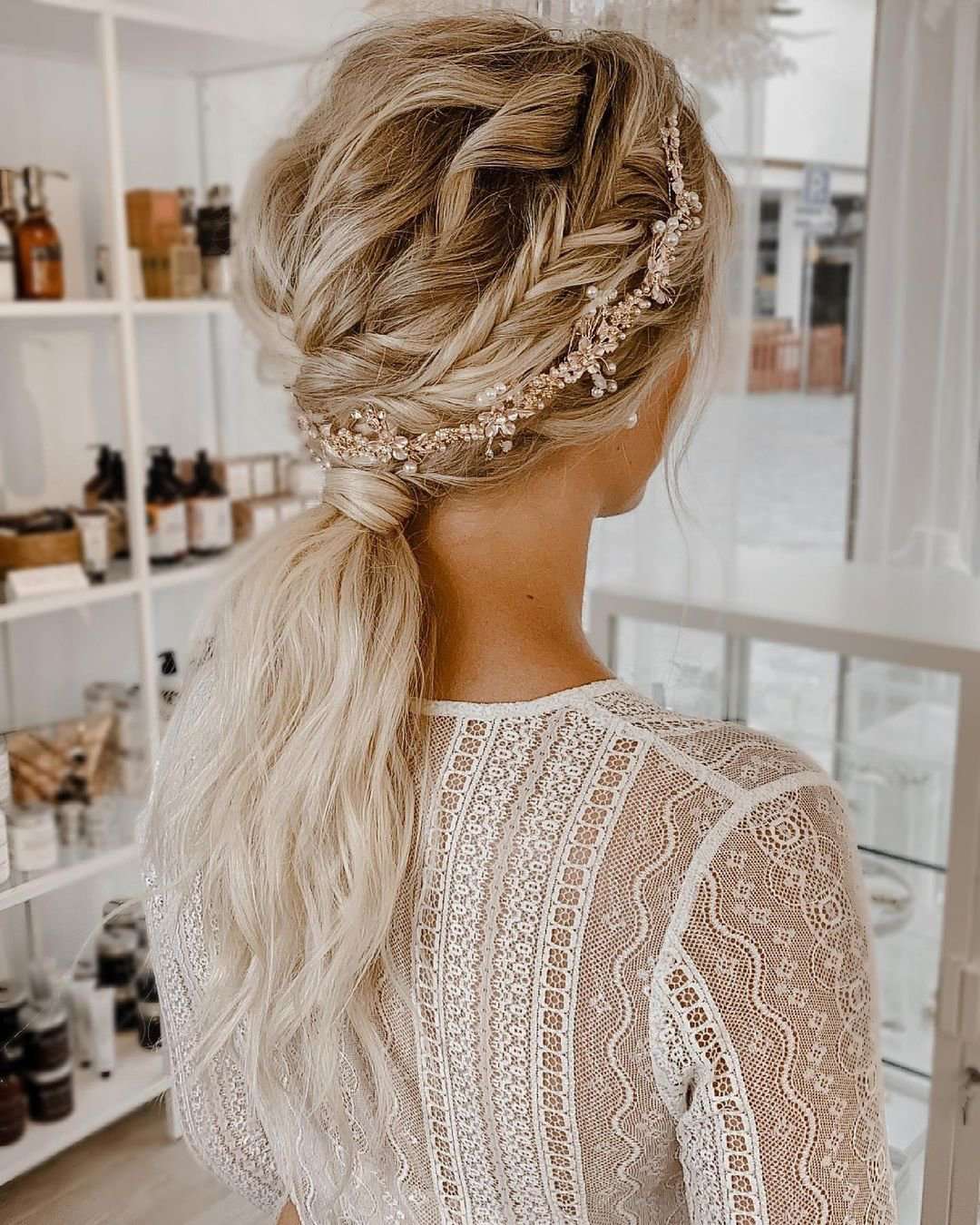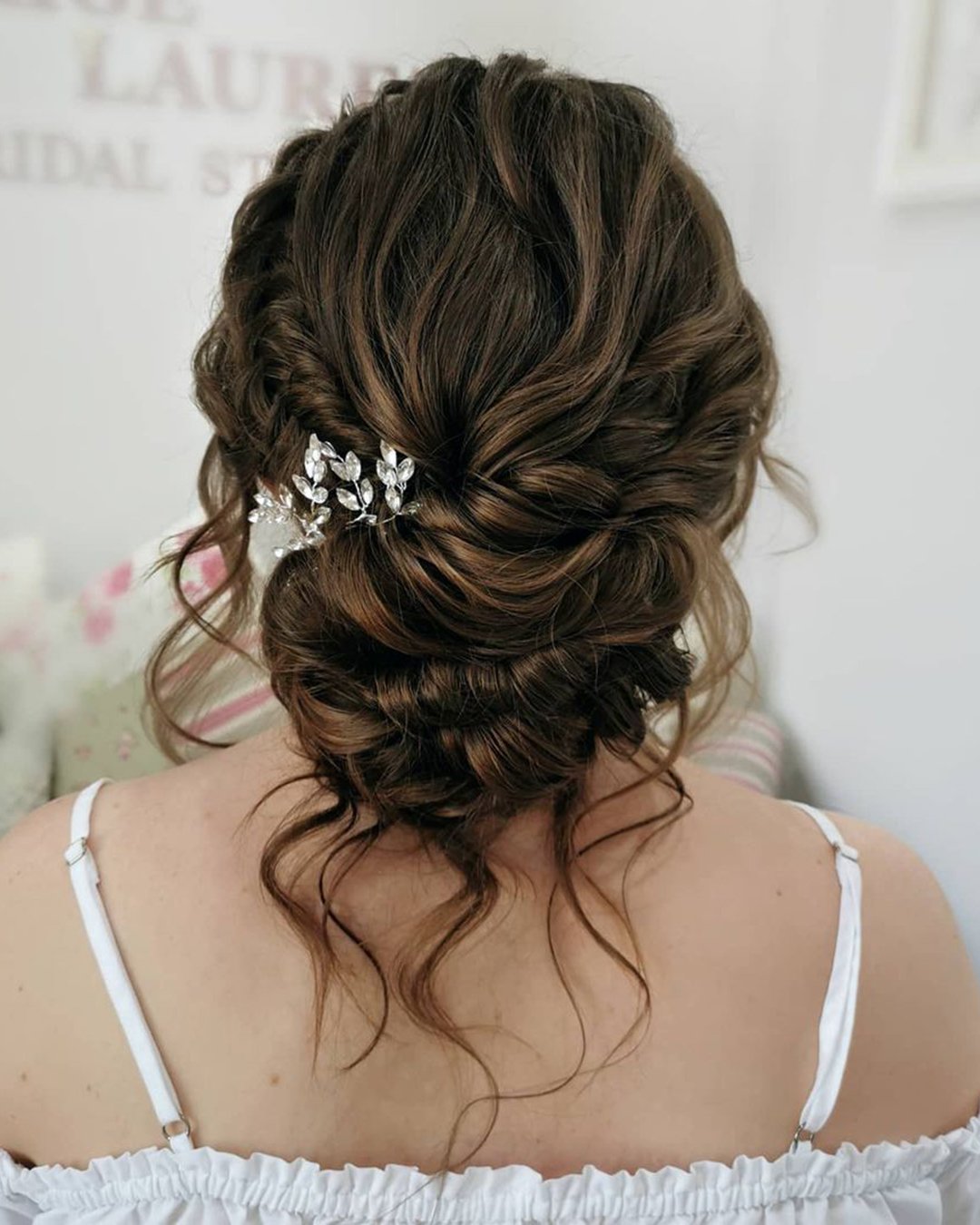 Fall Bridesmaid Hairstyles
As the temperatures rise and fall, the bridesmaid hairstyles at your wedding reception should reflect the weather. A fall bridesmaid hairstyle would be a great option for your sister, maid of honor, or best friend. A bridesmaid hairstyle like this will also look expensive, so it will make her feel confident on your big day.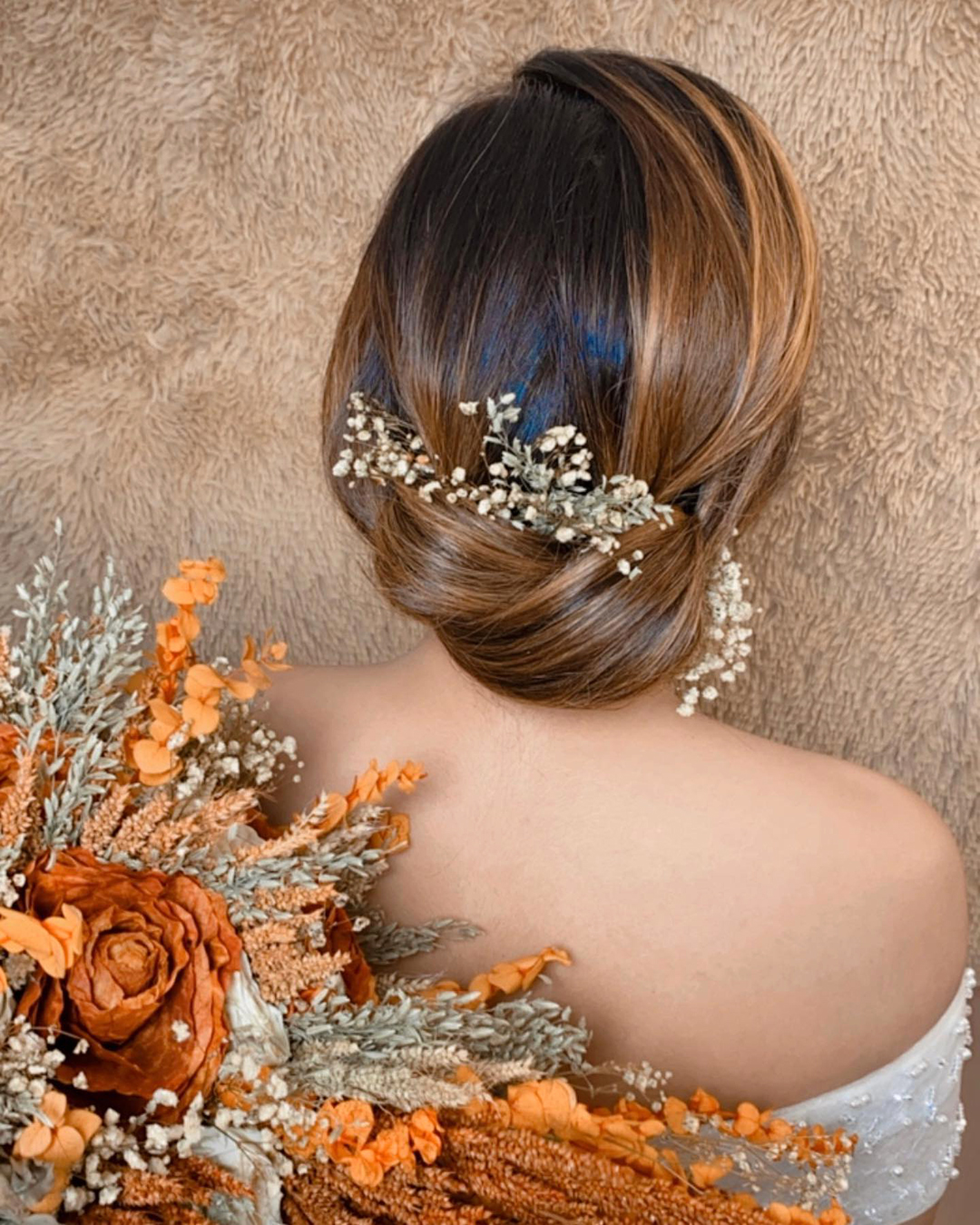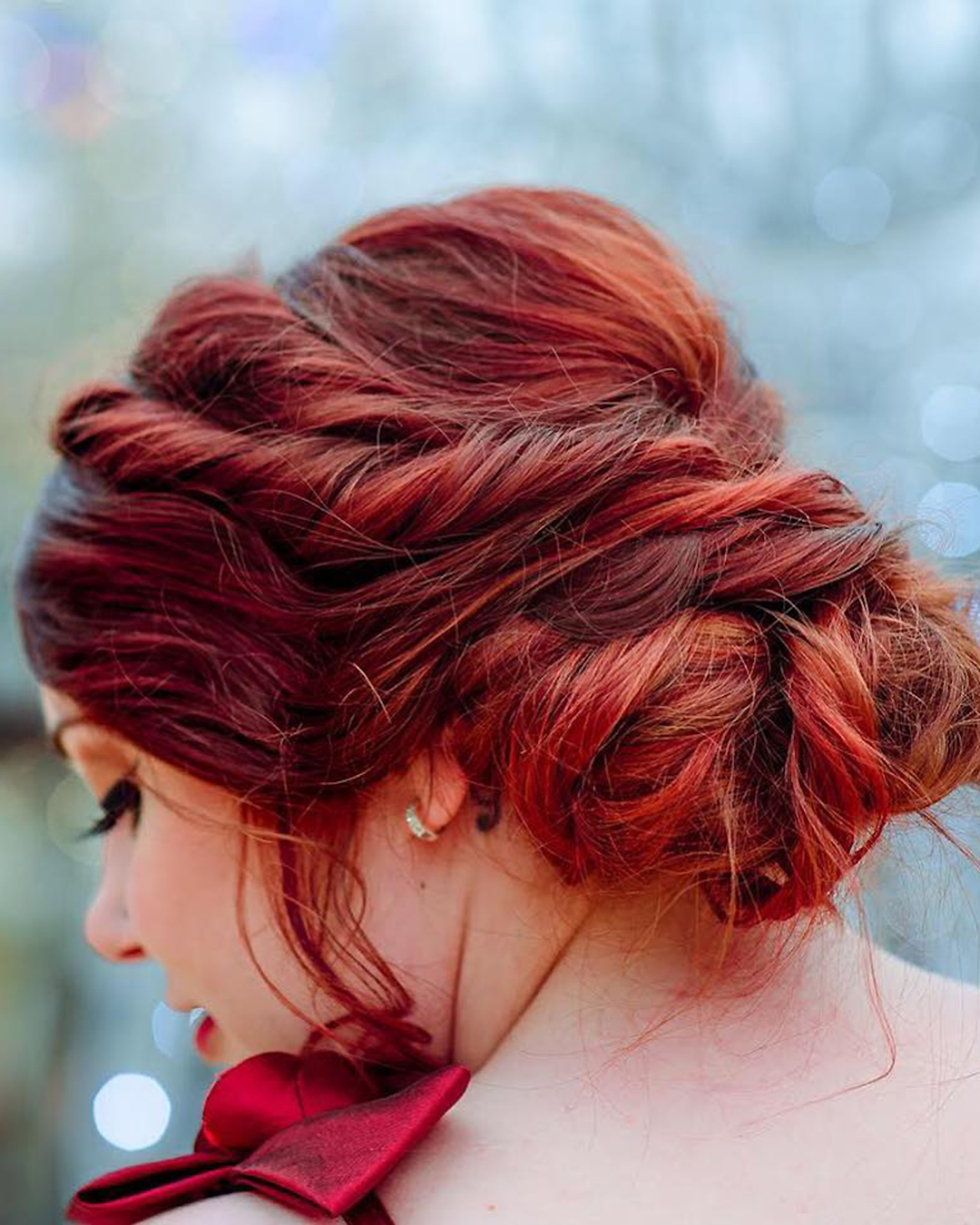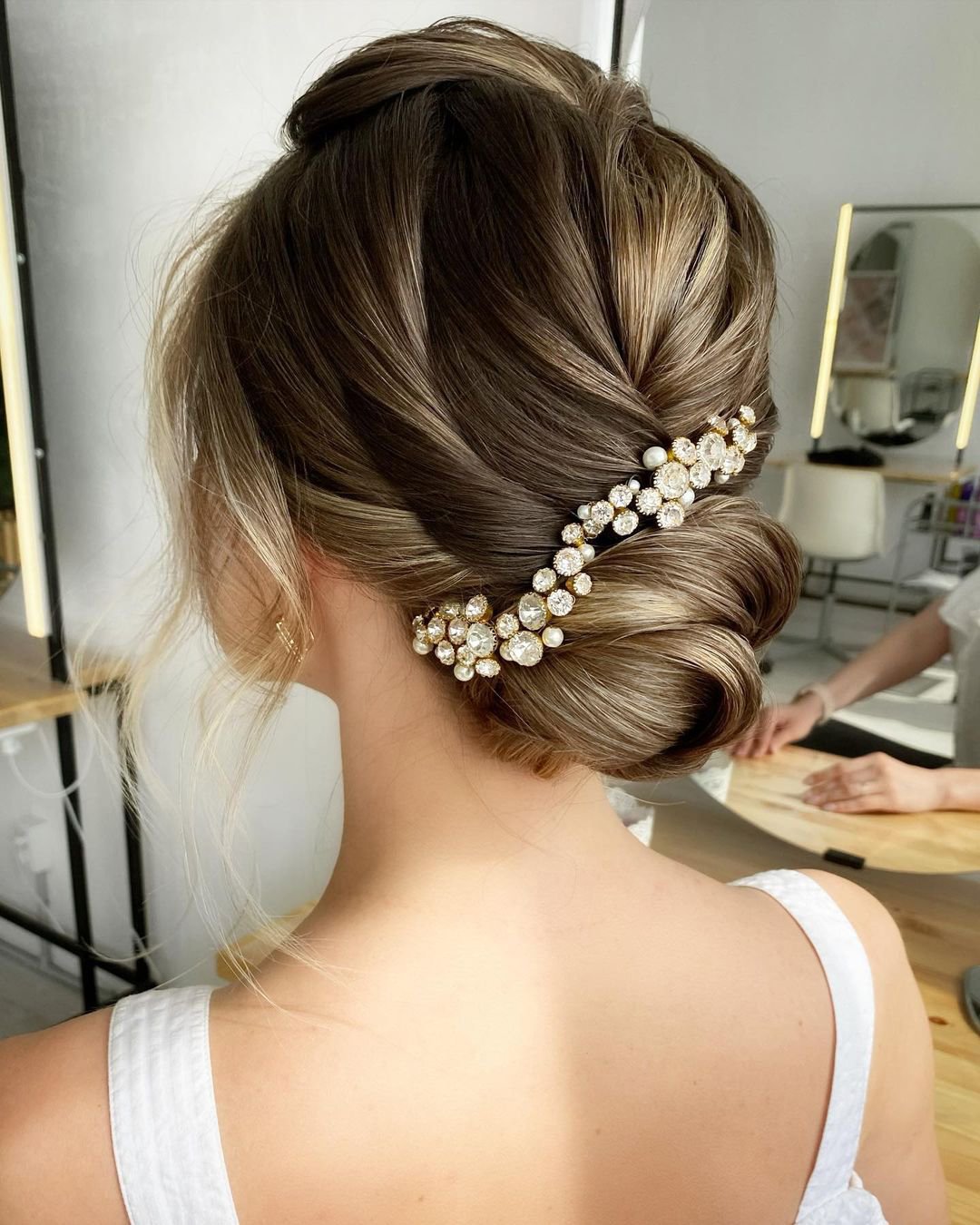 Winter Bridesmaid Hairstyles
If you're looking for a simple, different, and also cold and winter bridesmaid hairstyle ideas, then these are the best winter bridesmaid hairstyles for you! When we think of winter, the first thing that comes to mind is cold and blank, so these are bridesmaid hairstyle ideas that you can use to adapt to these terms.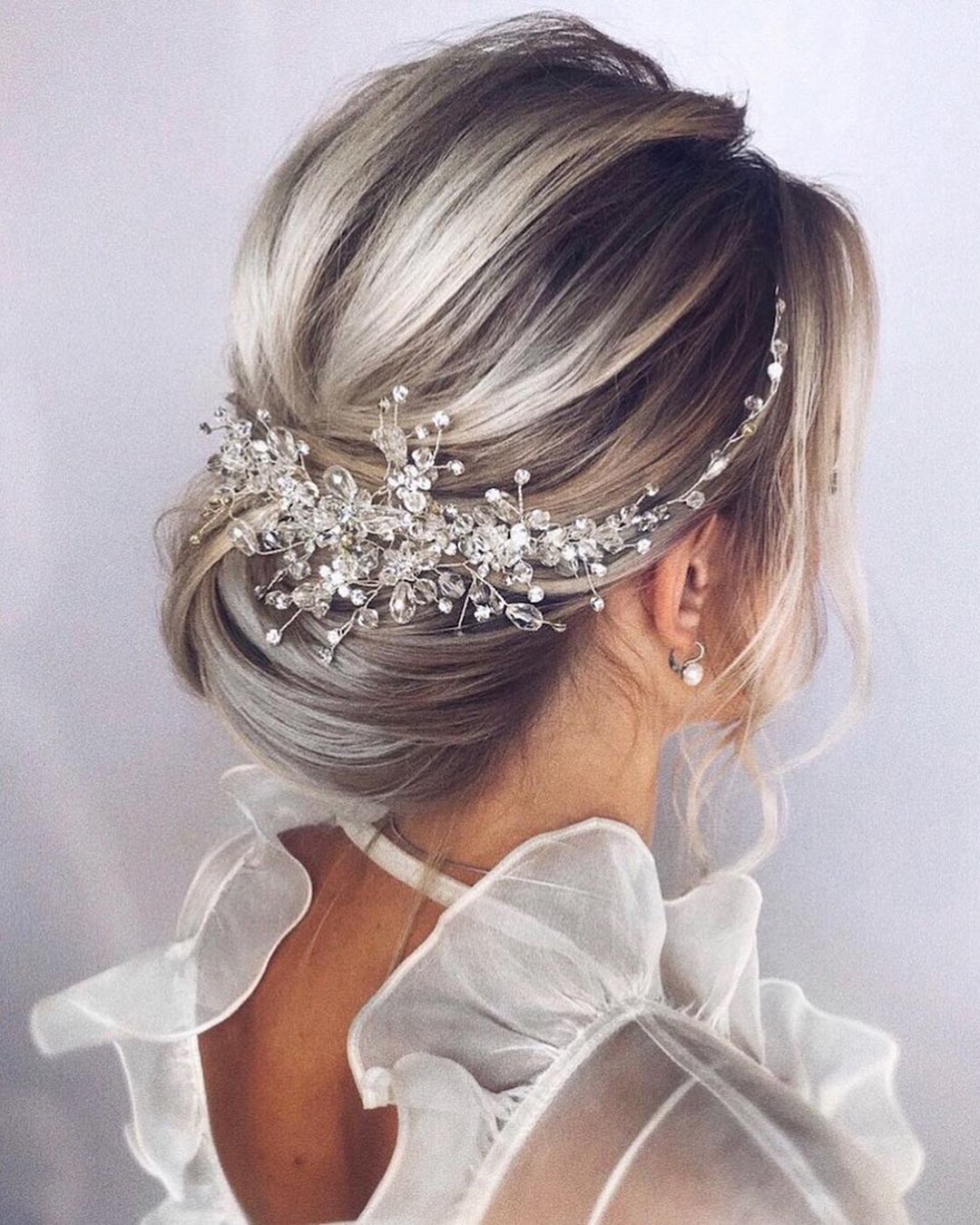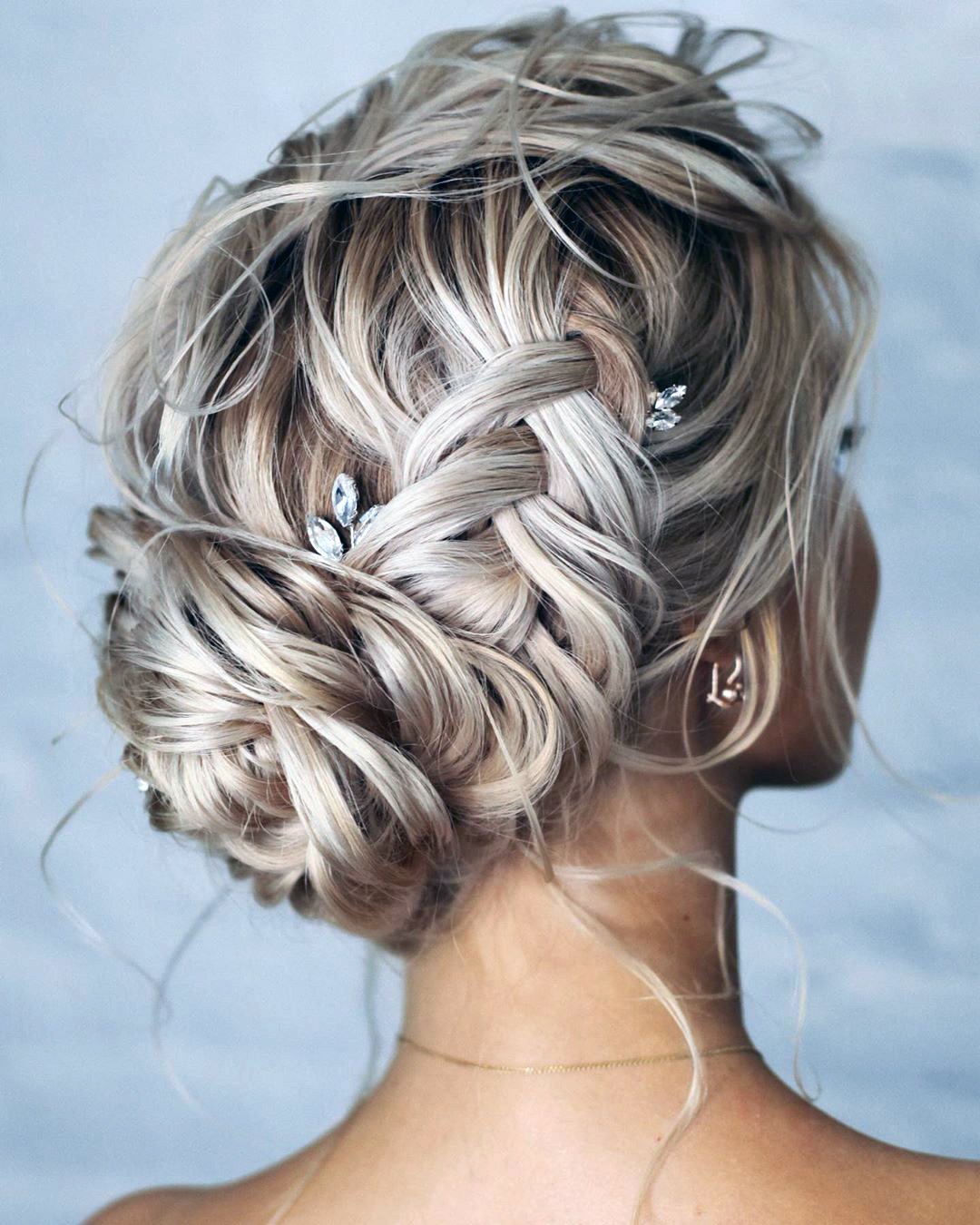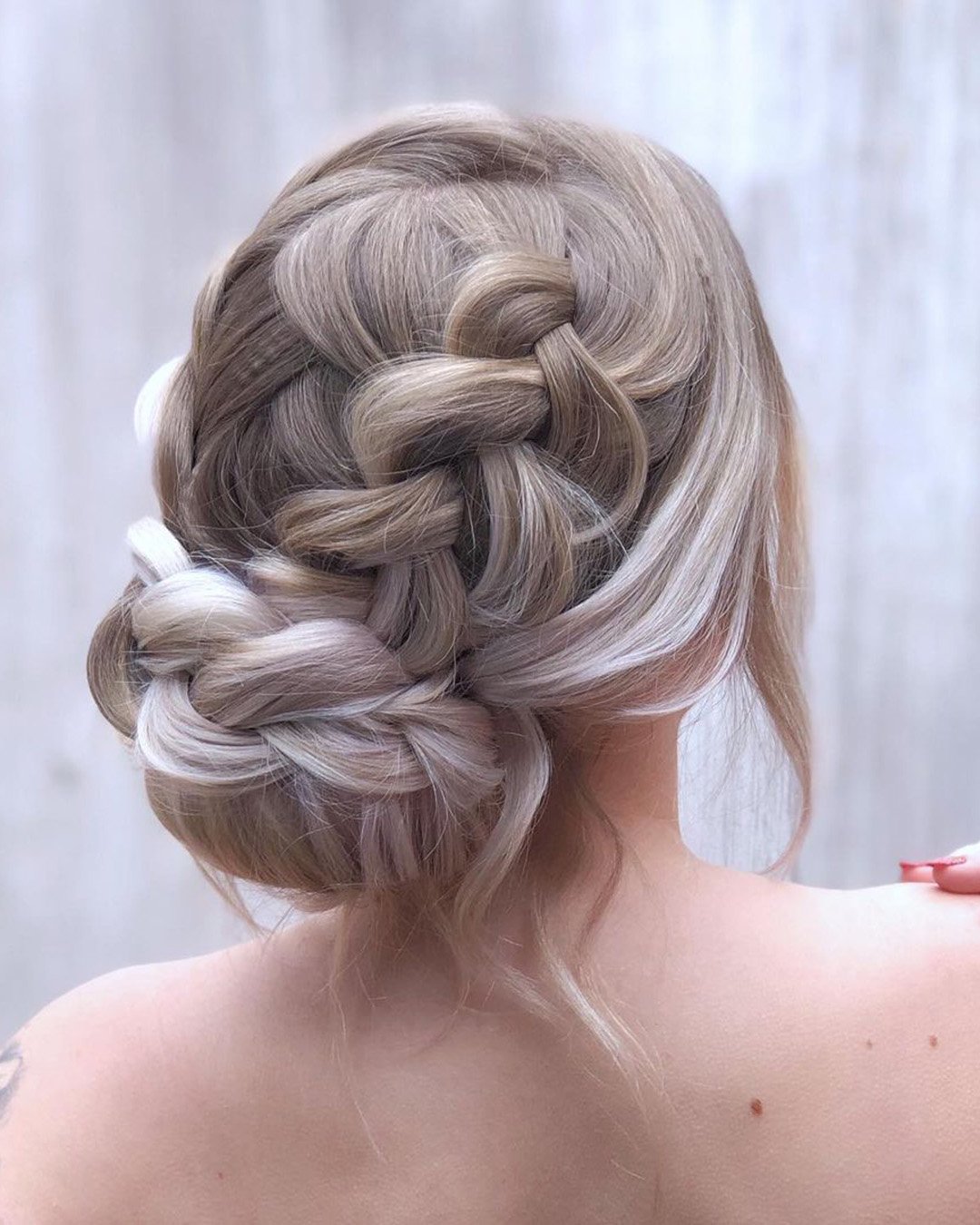 Spring Bridesmaid Hairstyles
Choosing a bridesmaid look for a spring wedding is fun and festive, but should not be underestimated. Choosing a hairstyle that suits the season is no easy feat, but these bridesmaid hairstyles will help them stand out from the crowd, and suit the spring wedding vibes perfectly. This is a versatile list of spring bridesmaid hairstyles for a variety of bridal looks and textures, from sleek to shaggy and everything in between!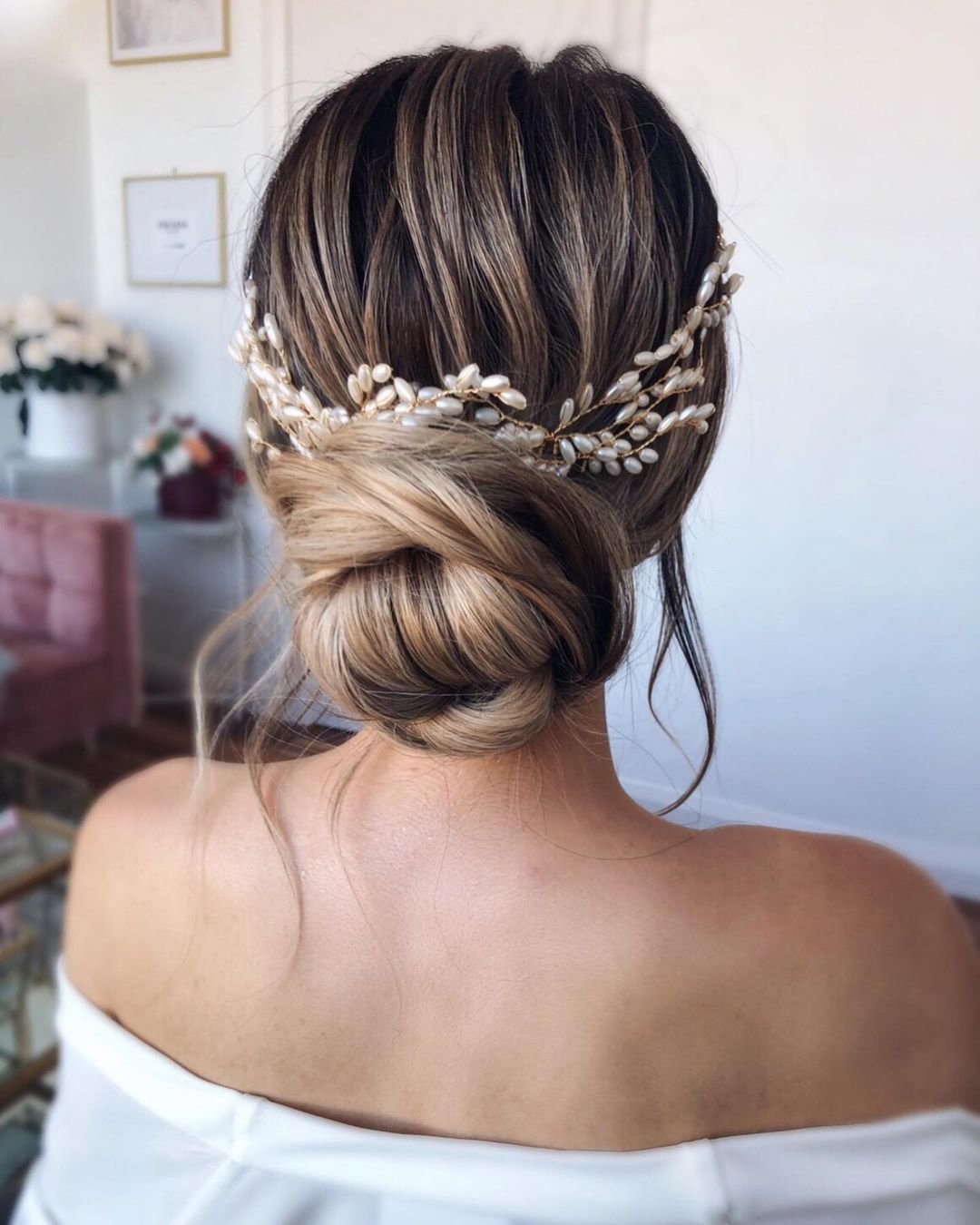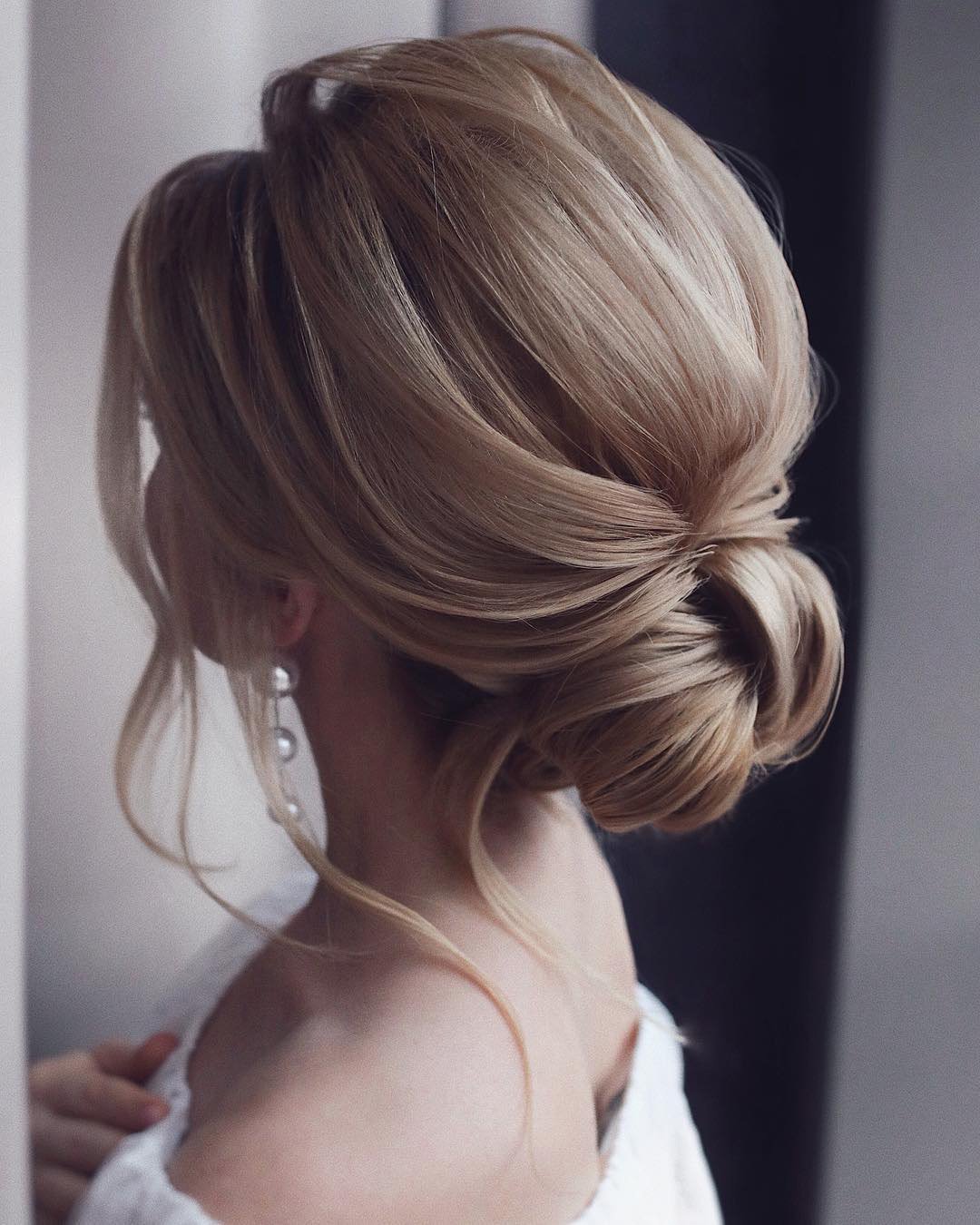 Bridesmaid Hairstyles Simple DIY Ideas
It's always great to see what you can create yourself, whether you're working with simple or elegant hairstyles. Low ponies and glam waves can be achieved with curling irons, brushes, and a little product.
Many brides are choosing more non-traditional themes, allowing them to choose a lot of braids. Do something DIY and see if you'll be able to create some more elaborate styles that you wouldn't otherwise. Your surprises may surprise you with unexpected results.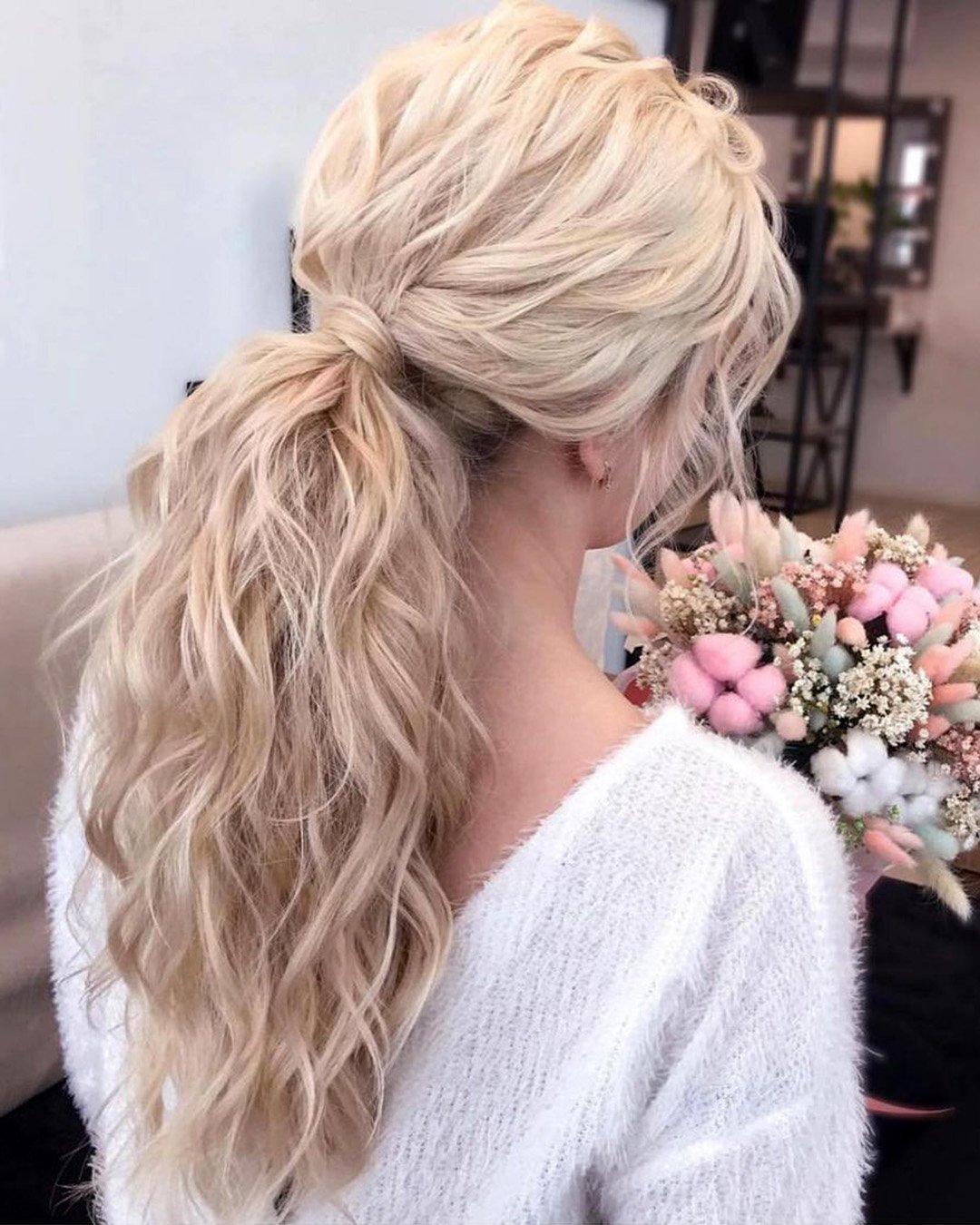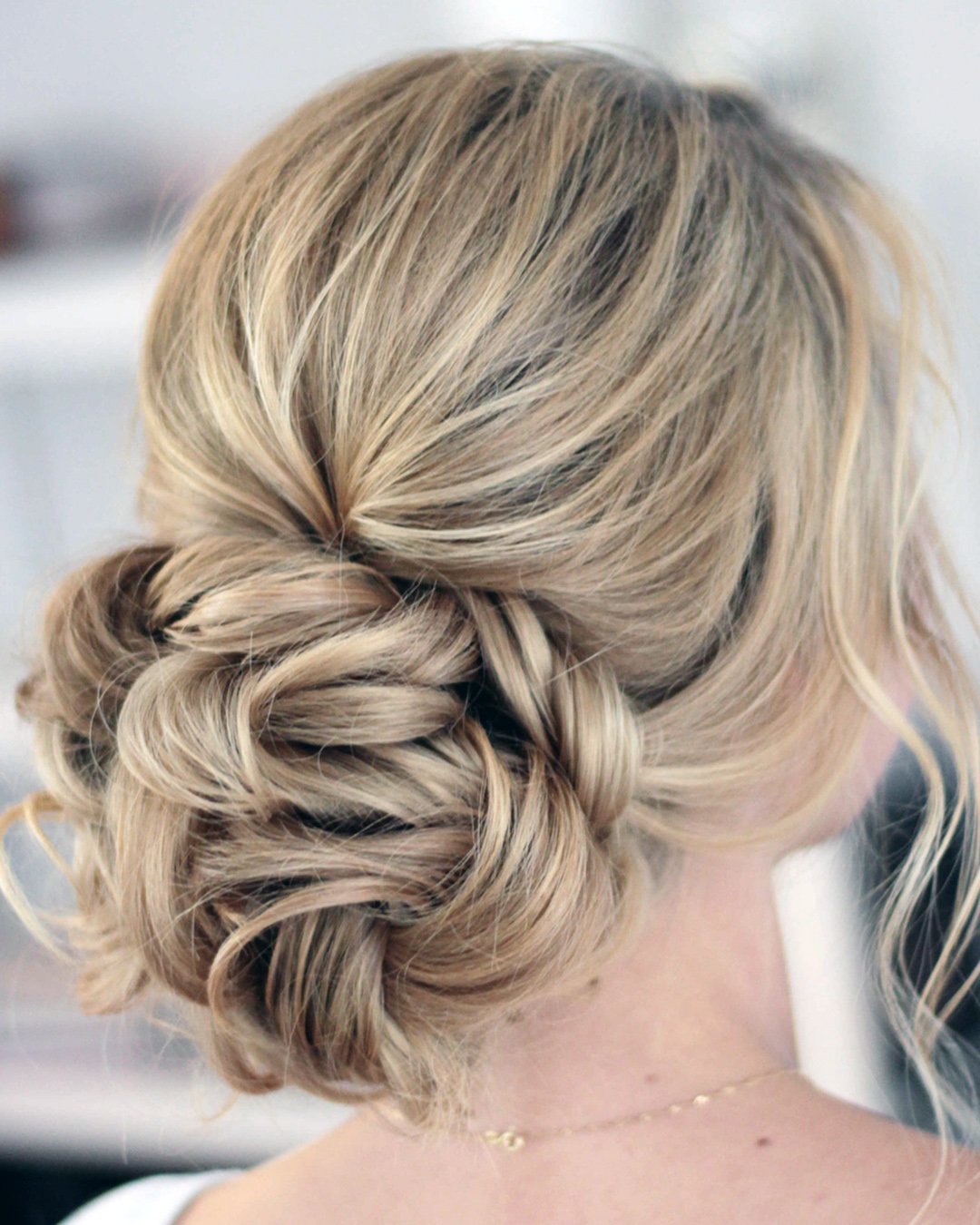 As you can see, there are many different bridesmaid hairstyles to choose from. No matter what your personal style is or what your wedding theme is, there is a hairstyle that will suit your needs! We hope this article has given you some ideas on what hairstyles might work best for your bridesmaids. From classic updos to modern styles, we've got it all covered. So go ahead and take some time to find out what style is best for each individual woman in your wedding party. And don't forget to share your favorite bridesmaid hairstyle with us on social media! We would love to see what looks work for other brides out there.