Top 60 Velvet Bridesmaid Dresses 2023 They'll Love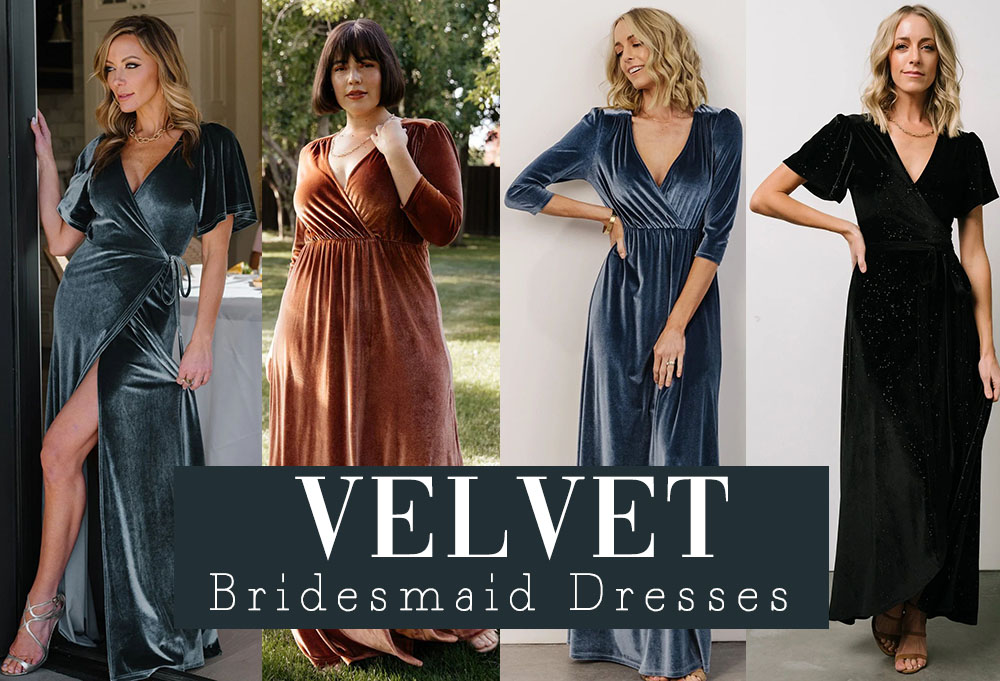 Dresses for bridesmaids are just so adorable! The bridesmaids' dresses provide color and intrigue to the styling of the day, even for the most traditional weddings. They can also add texture or tie a theme or color palette together. This is why we adore the bridesmaids' dress trend; not only is it timeless, but it also pairs well with a wide variety of colors and designs and is flexible. We're talking about velvet bridesmaids' dresses—where to get them, how to wear them, and why they might be one of the year's key trends in bridesmaid attire.
These mix-and-match dresses have such a stunning color palette, and the velvet fabrics blend in so well with the chiffon and crepe.
Where to Find Velvet Bridesmaid Dresses
Your first stop should be some nearby wedding boutiques if you're looking for velvet bridesmaid dresses; they should be able to inform you over the phone or by email whether they have any in stock and which brands they carry.
This trend is so popular right now that we have a whole section of our website dedicated just to it! We have all kinds of styles—from simple silhouettes with thick straps up top to more daring cuts like maxis with plunging necklines. Whatever type of look suits your needs best (and fits within your budget), there's no reason not to give us a try! We can help make sure everyone looks radiant on their special day by finding them exactly what they need at an affordable price point too!
Taking a wider view? Listed below are some of our favorite styles for velvet bridesmaid gowns.
Black velvet bridesmaid dresses
Black Velvet Bridesmaid Dress with Short flutter sleeves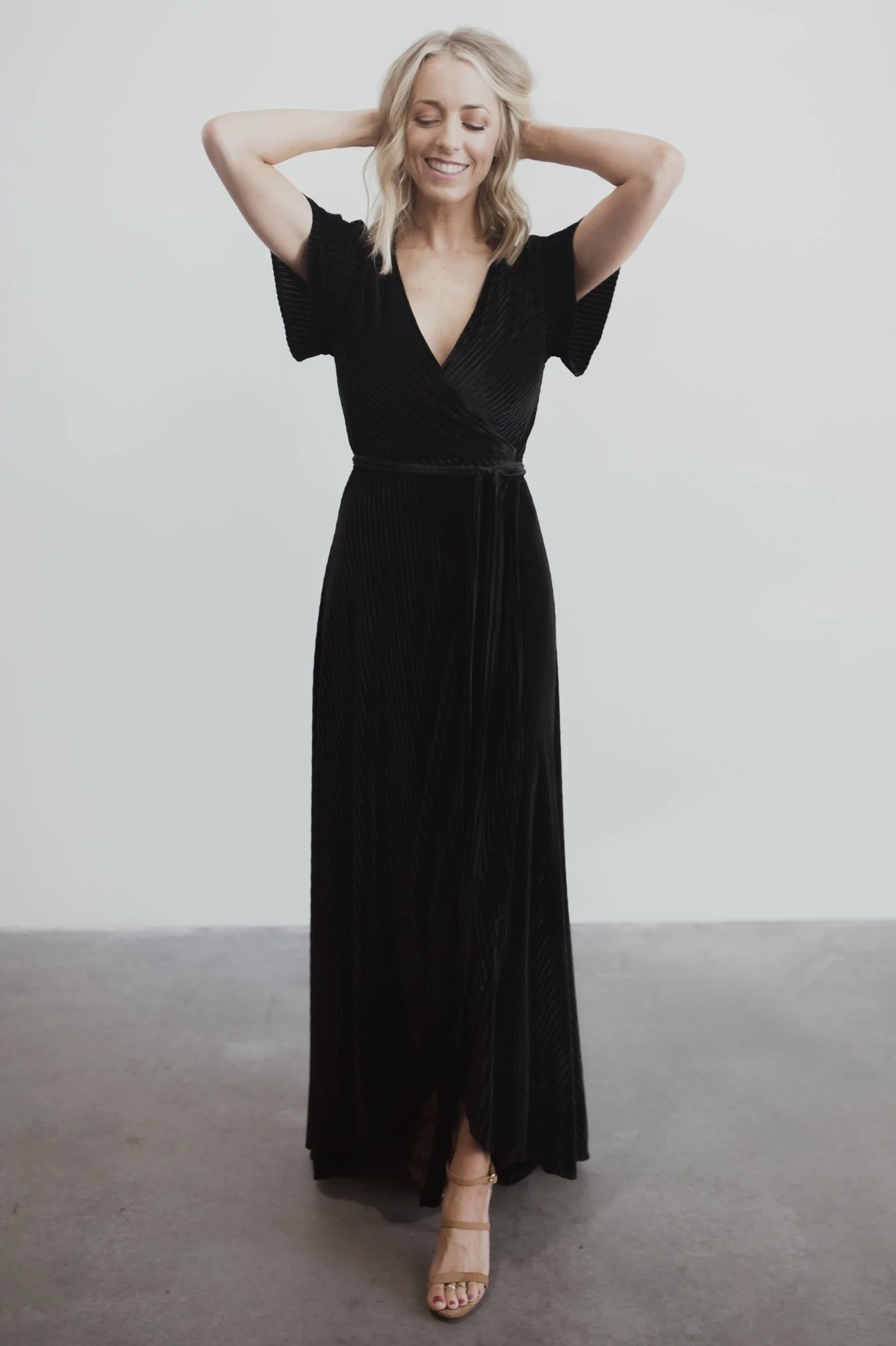 Black Velvet Wrap Bridesmaid Dress with Long Sleeves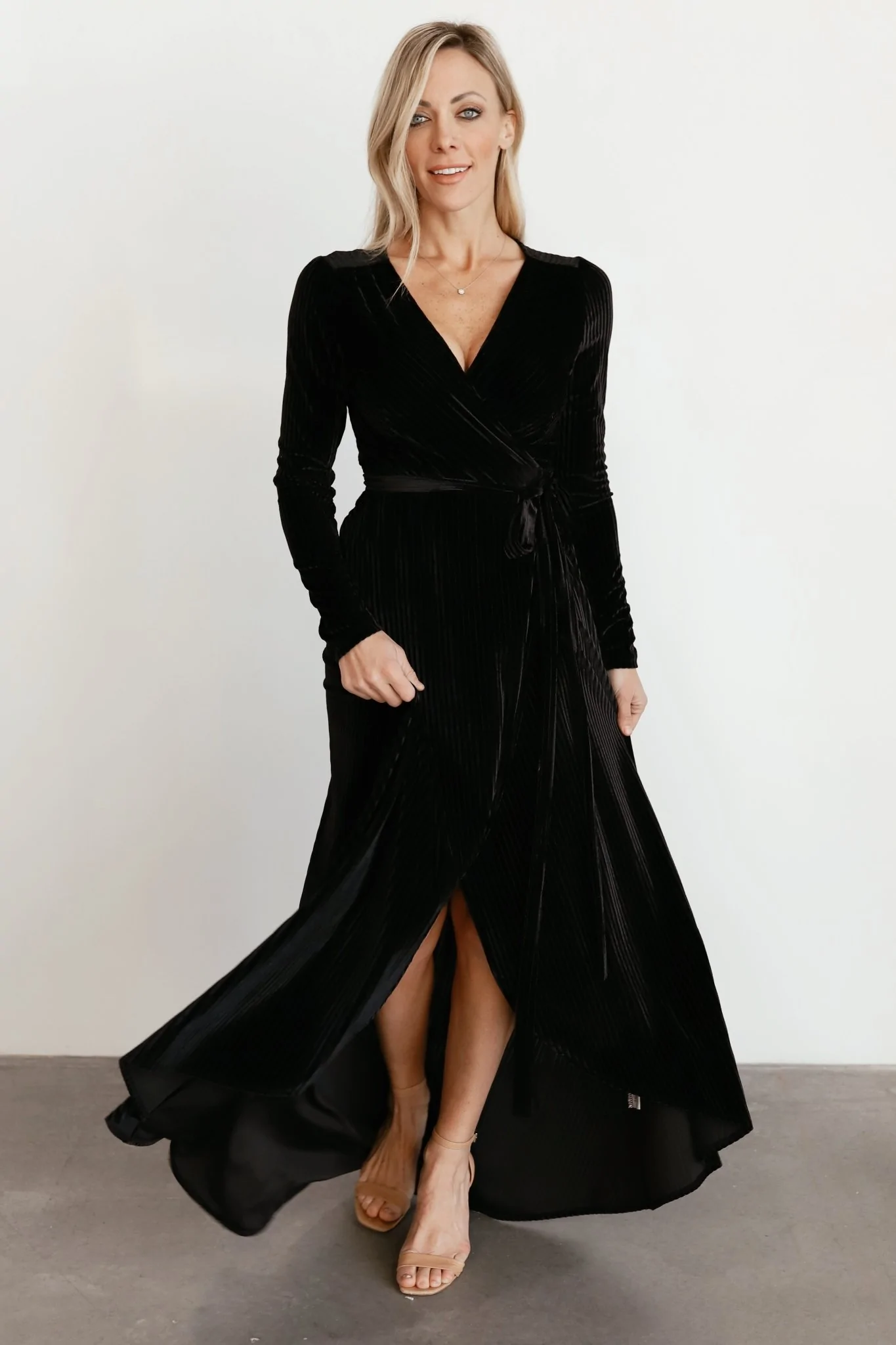 Sparkle Black Velvet Wrap Bridesmaid Dress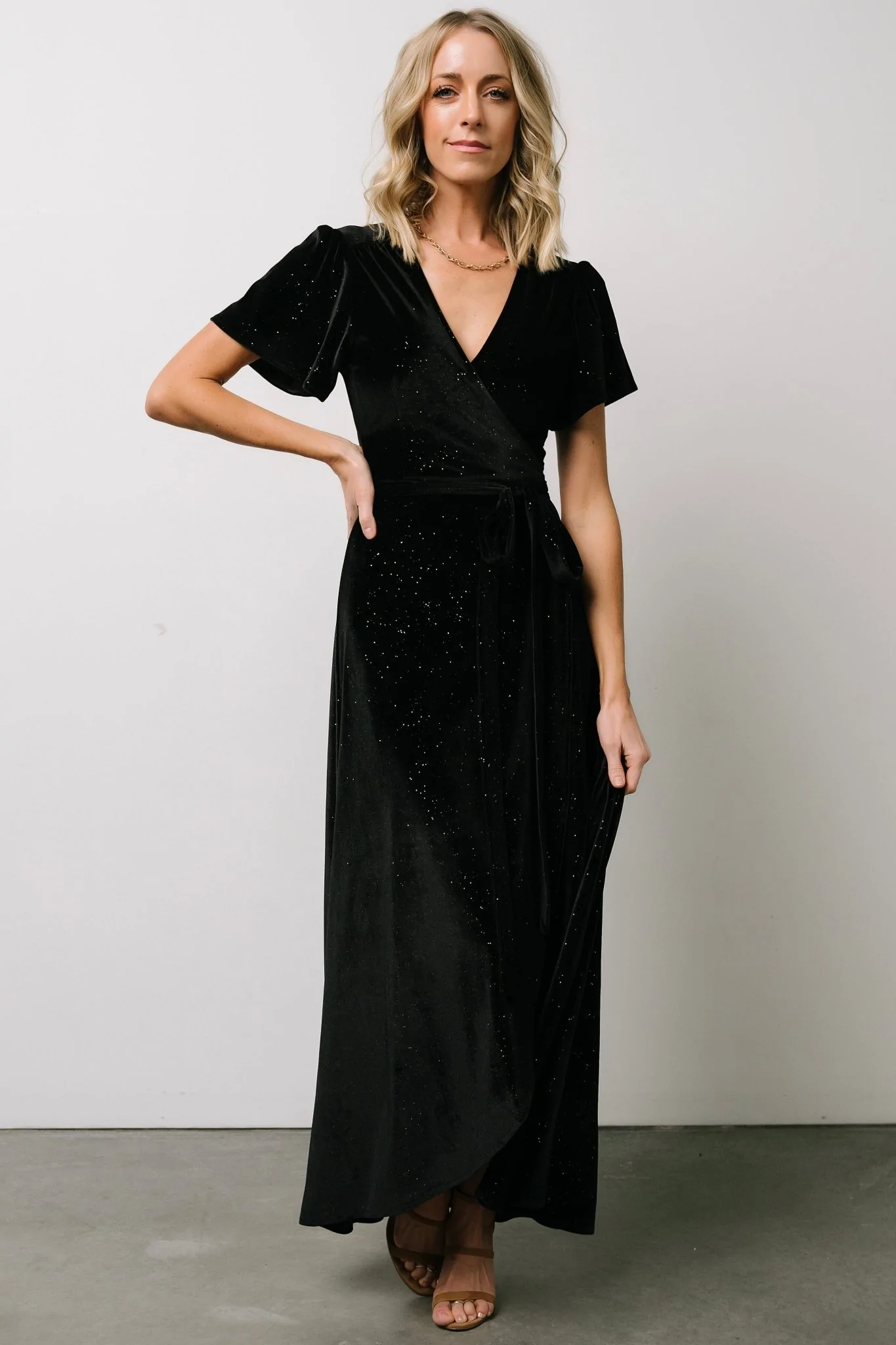 Burgundy velvet bridesmaid dresses
Burgundy is a deep red color that appears in the spectrum between maroon and purple. It's a warm color, which means it goes well with other warm colors like gold, copper, and orange. The richness of burgundy also makes it popular for bridesmaid dresses, as well as other special occasions such as New Year's Eve or Christmas parties.
The depth of burgundy can make it an excellent choice for your bridesmaids to enhance their natural beauty! Because this shade complements all skin tones, it will make everyone look radiant whether they're light-skinned or dark-skinned—giving you plenty of options when shopping online.
In addition to being flattering on most skin tones, burgundy is versatile enough that you don't have to stick with just one shade if you want something different than what's pictured above (or even below).
Burgundy Velvet Long Sleeve Bridesmaid Dress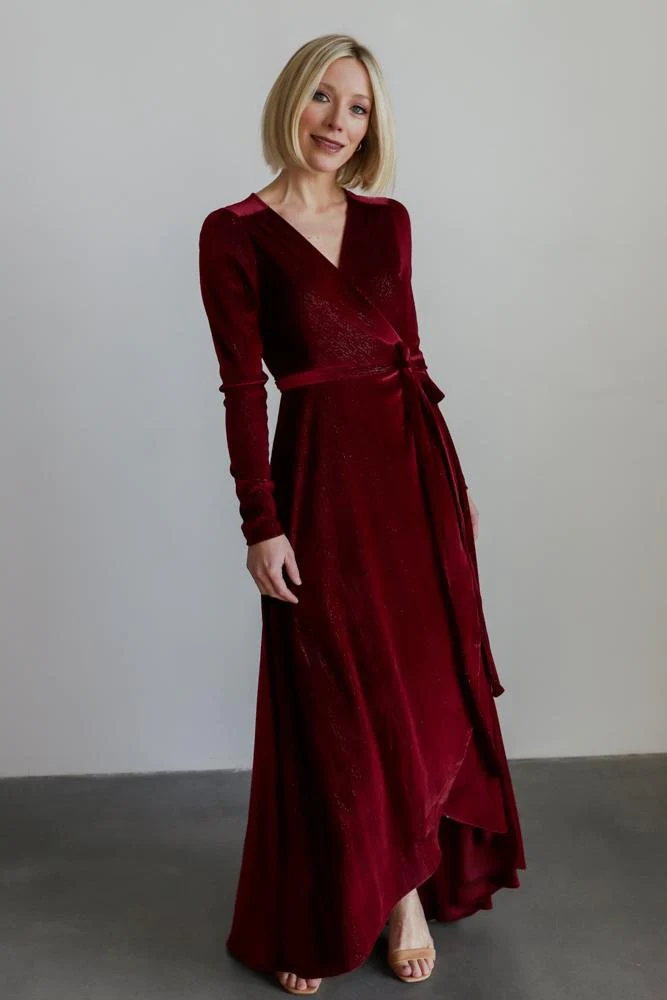 Burgundy Maxi Train Velvet Dress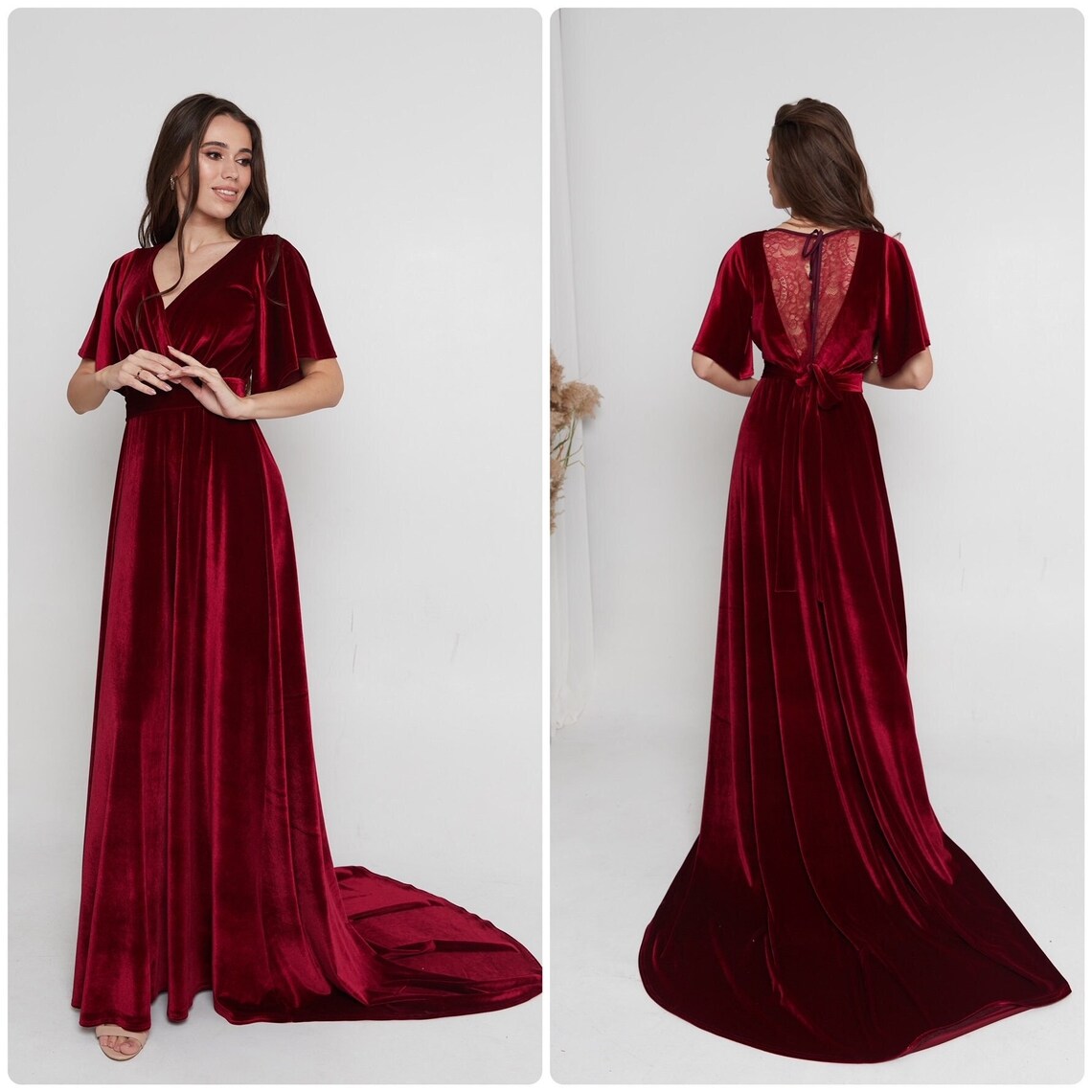 Flutter Sleeve Velvet Jumpsuit with Pockets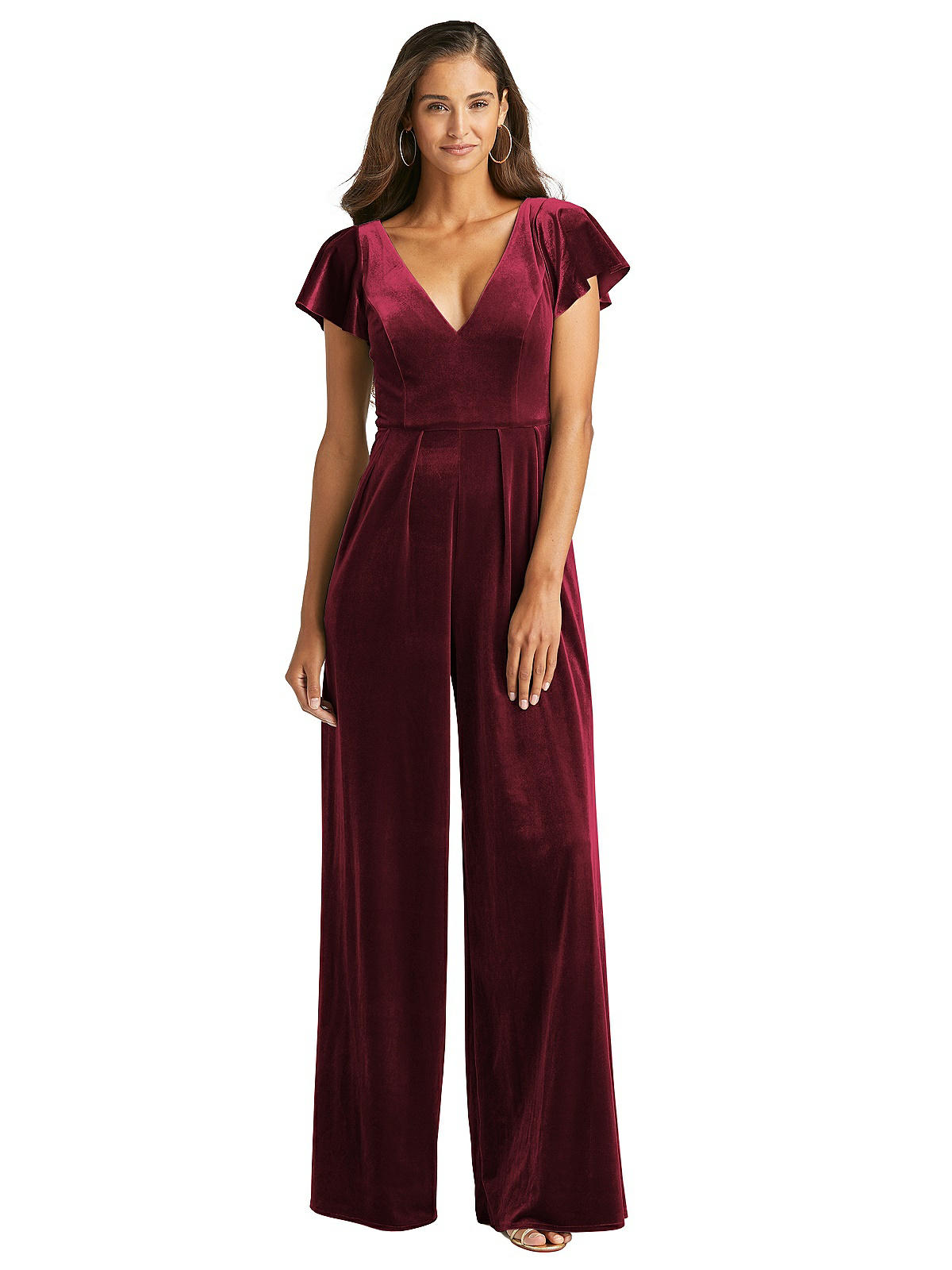 Green velvet bridesmaid dresses
Deep Green Velvet Bridesmaid Dress with Short flutter sleeves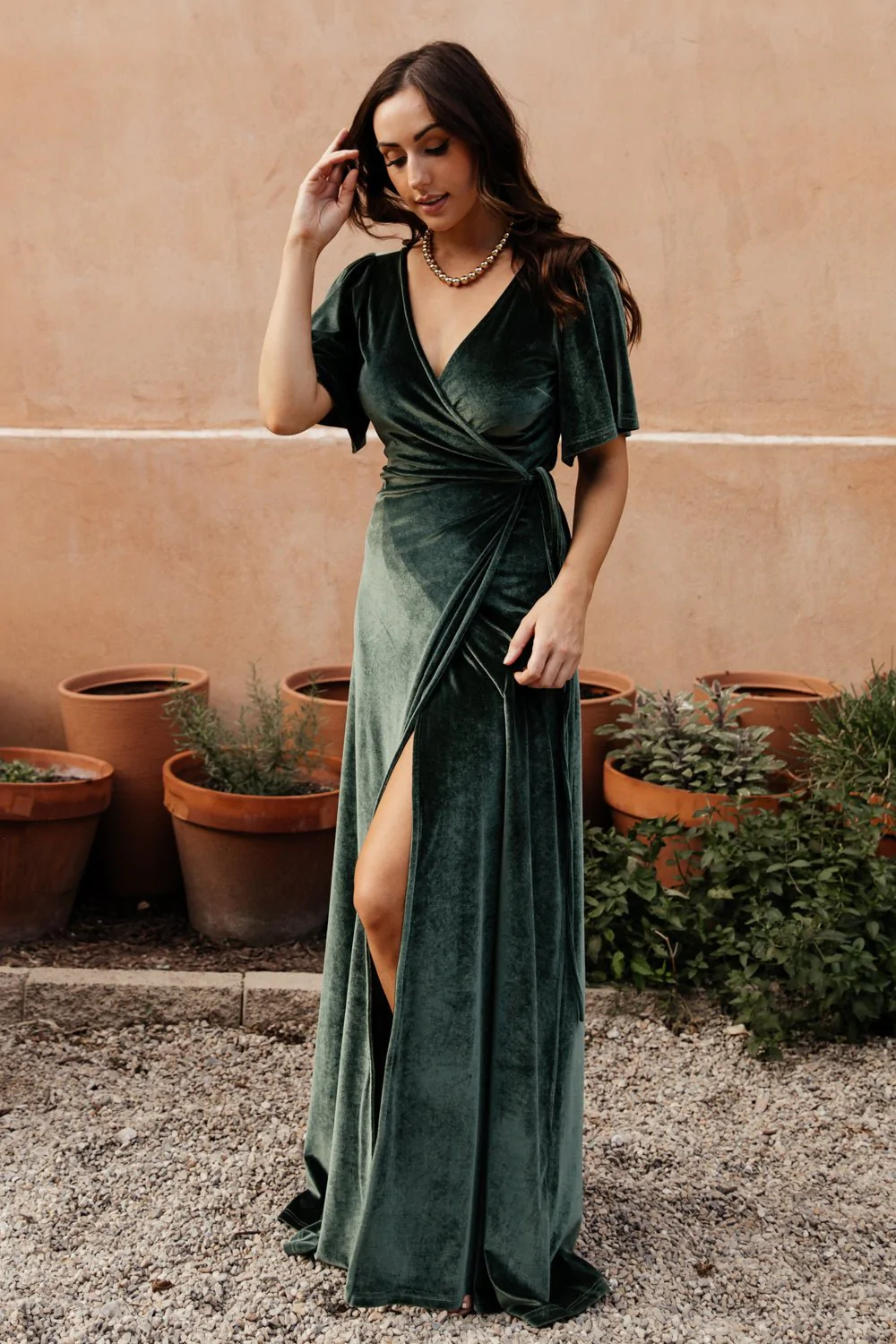 FOREST GREEN Velvet Infinity Dress Bridesmaid dress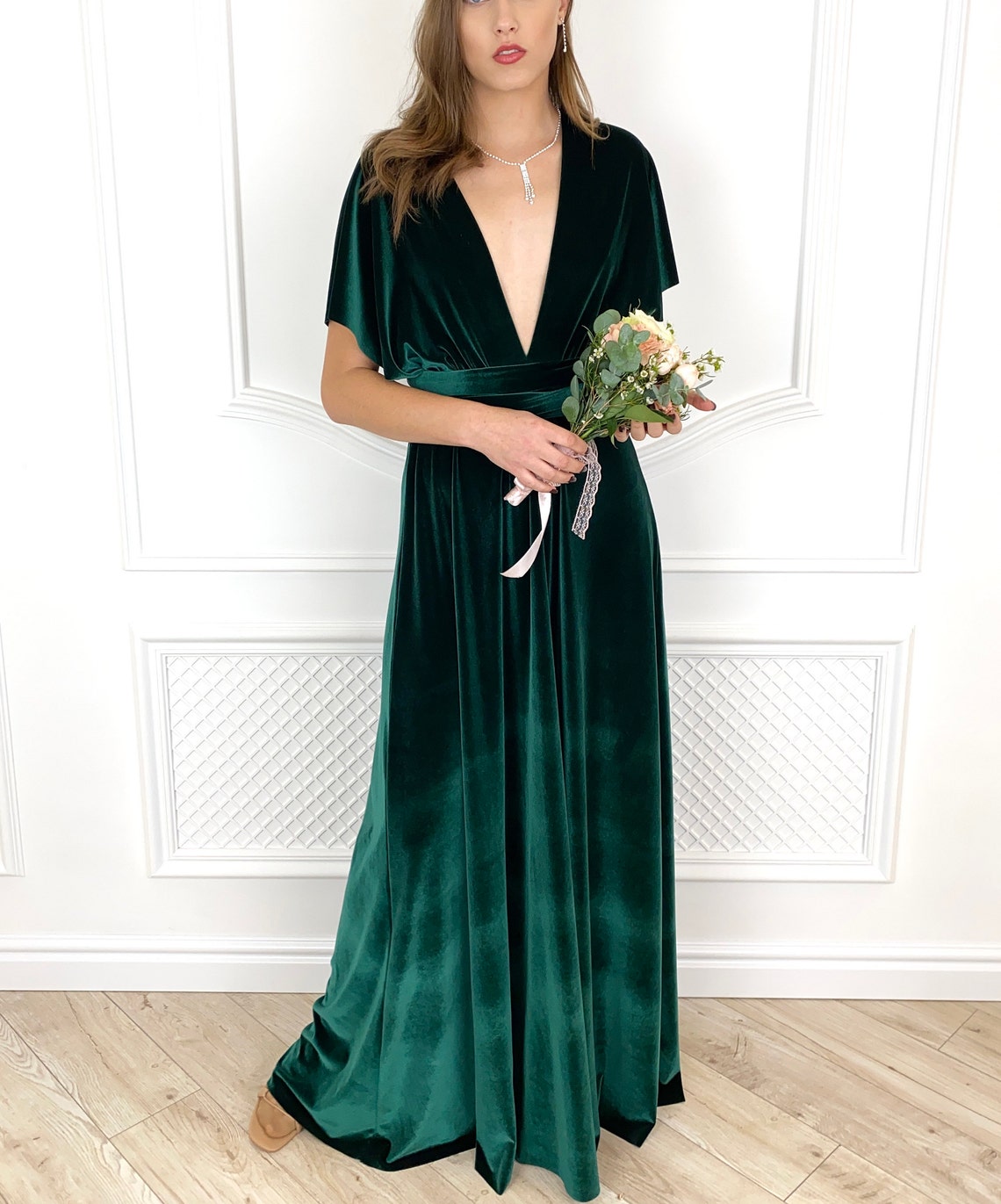 Bridesmaid dress with slit in dark sage velvet
Velvet emerald green bridesmaid dresses
Emerald Green Velvet Bridesmaid Dress with Short flutter sleeves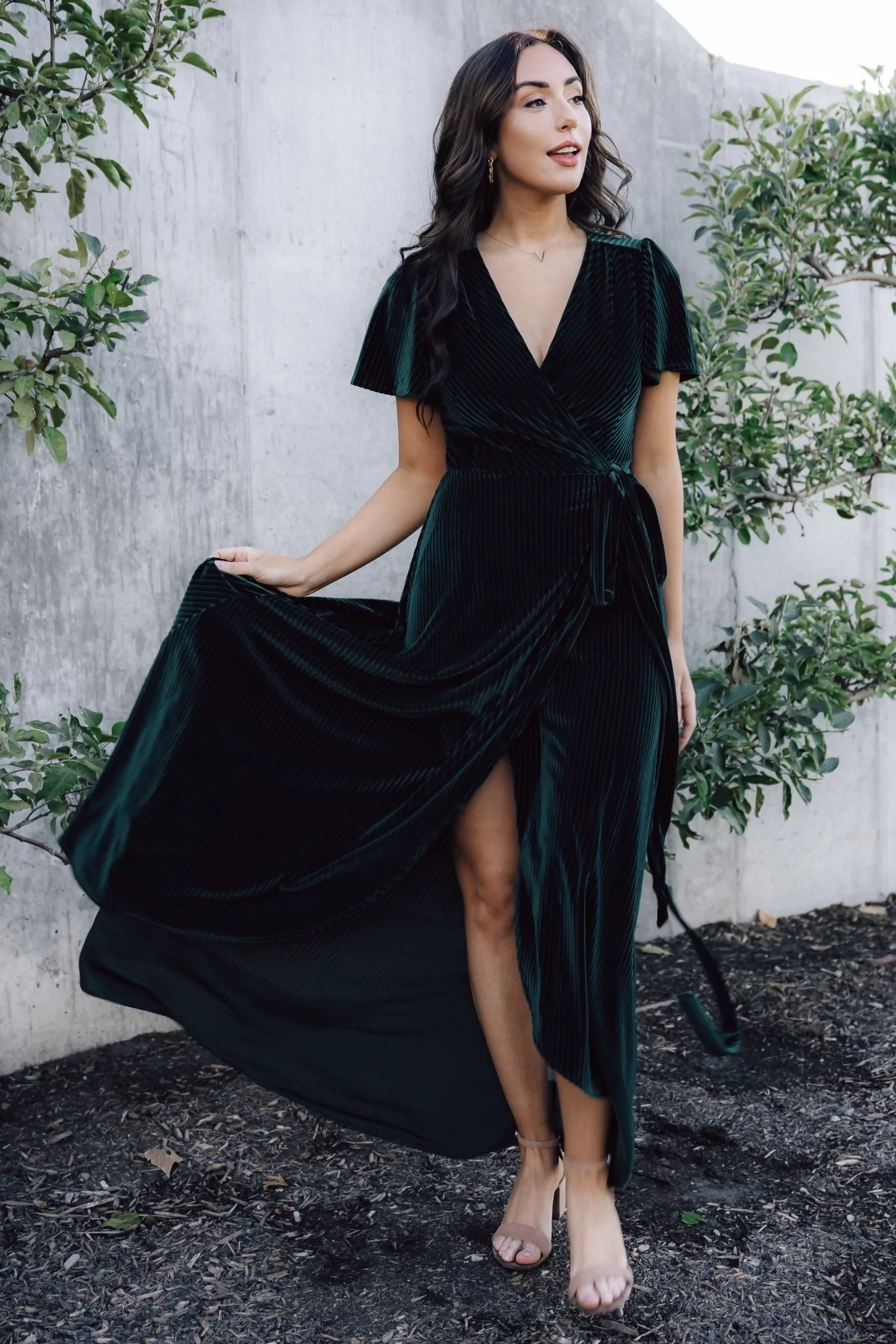 Subtle bell mid-length sleeves emerald green bridesmaid dress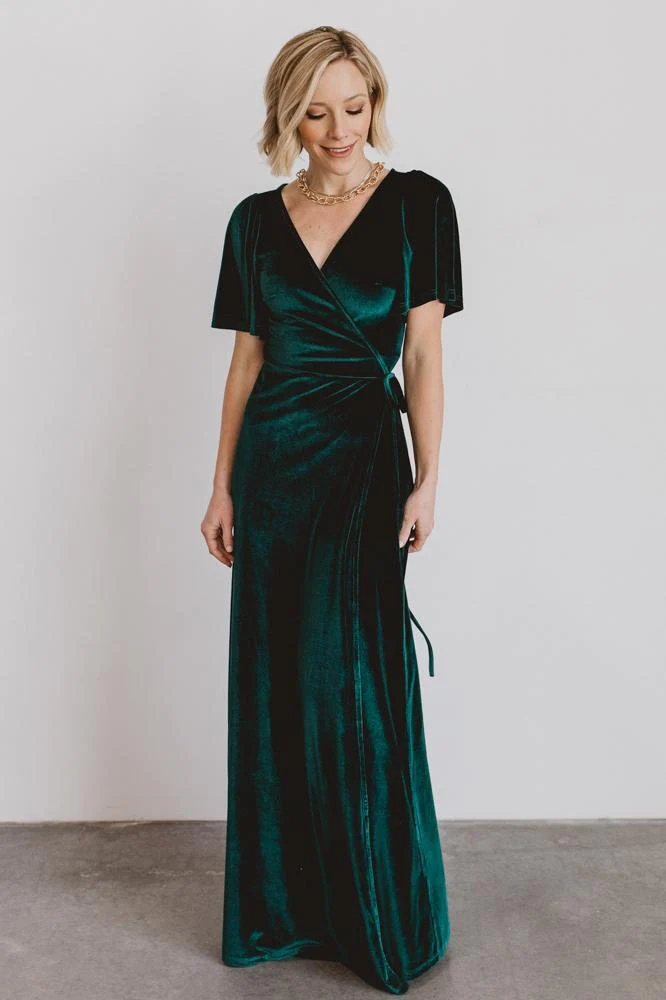 Jenny Yoo Mara Emerald Velvet Maxi Dress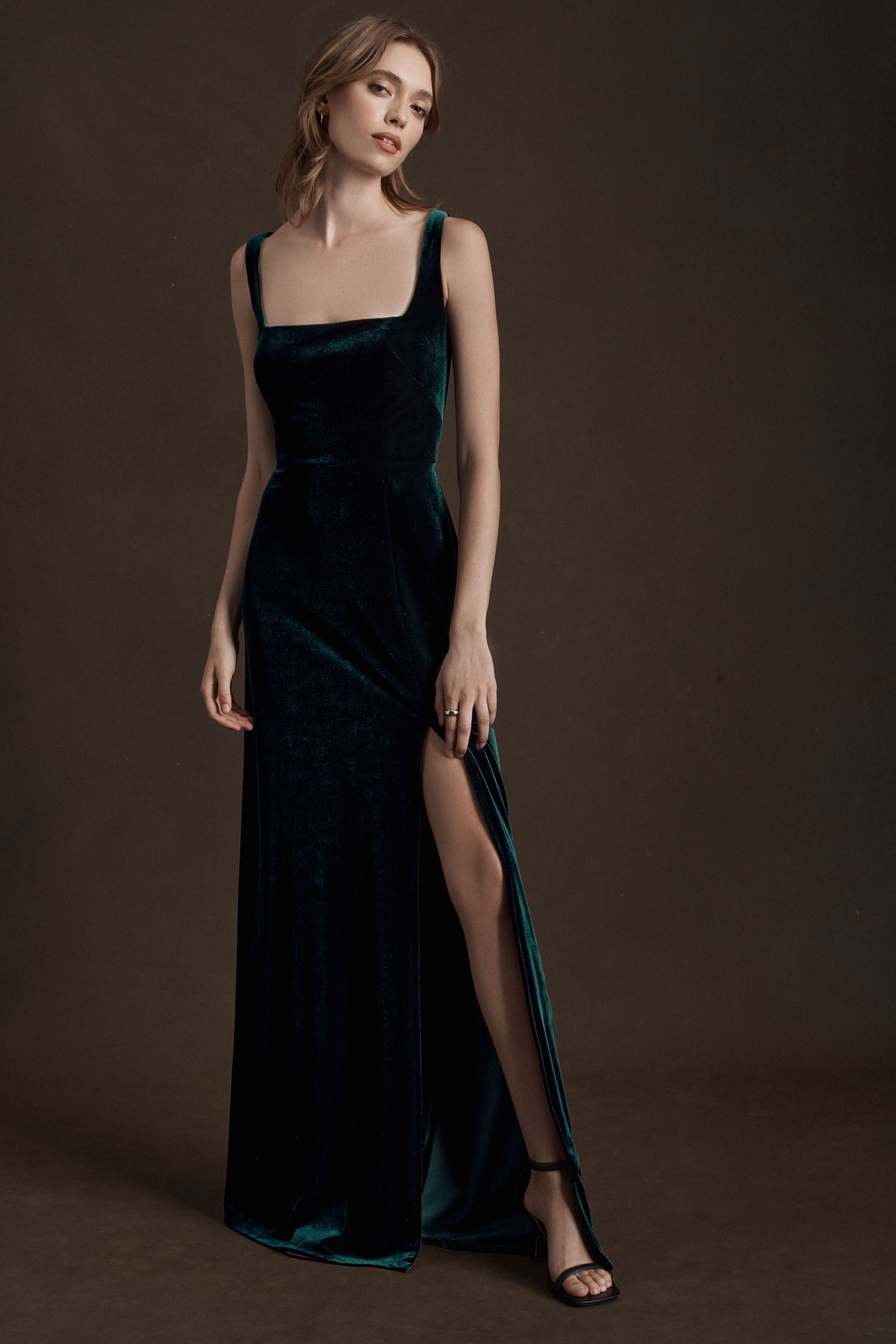 Long sleeve velvet bridesmaid dresses
Copper Velvet Wrap Long Sleeve Bridesmaid Dress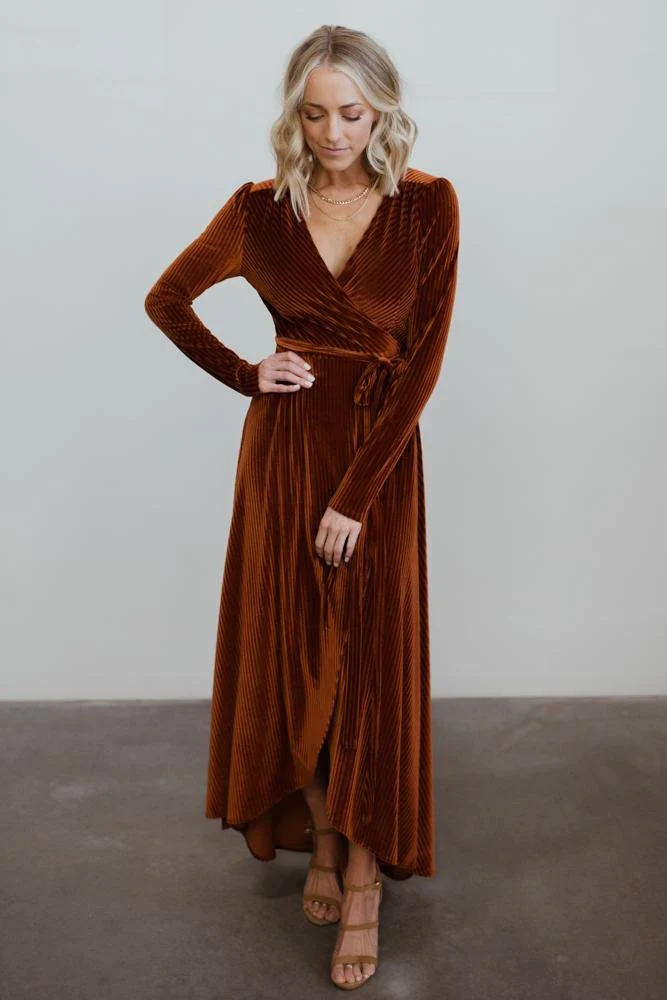 Spide Velvet Bridesmaid Dress with Short flutter sleeves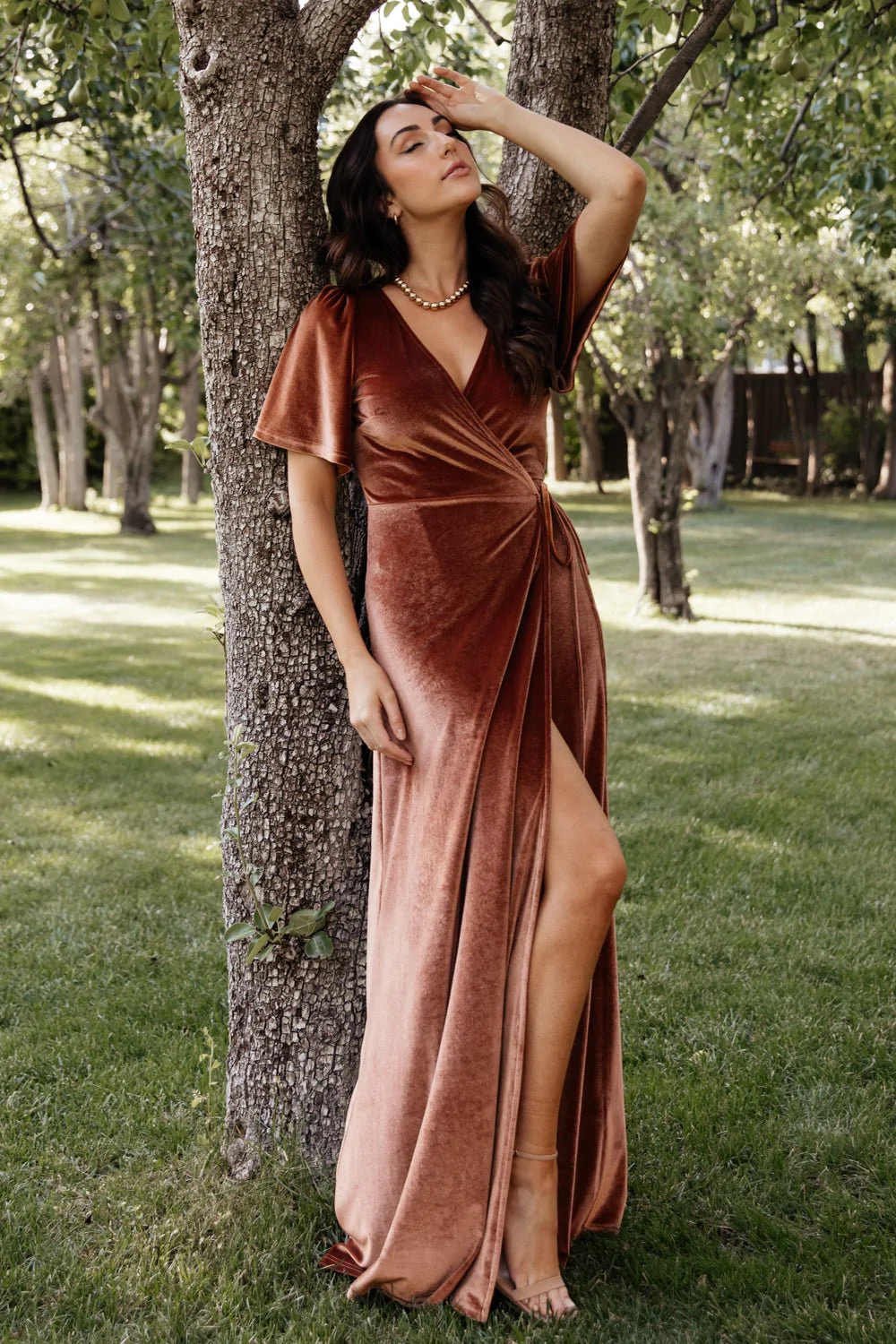 Long sleeve Bridesmaid dresses rust velvet wrap maxi dress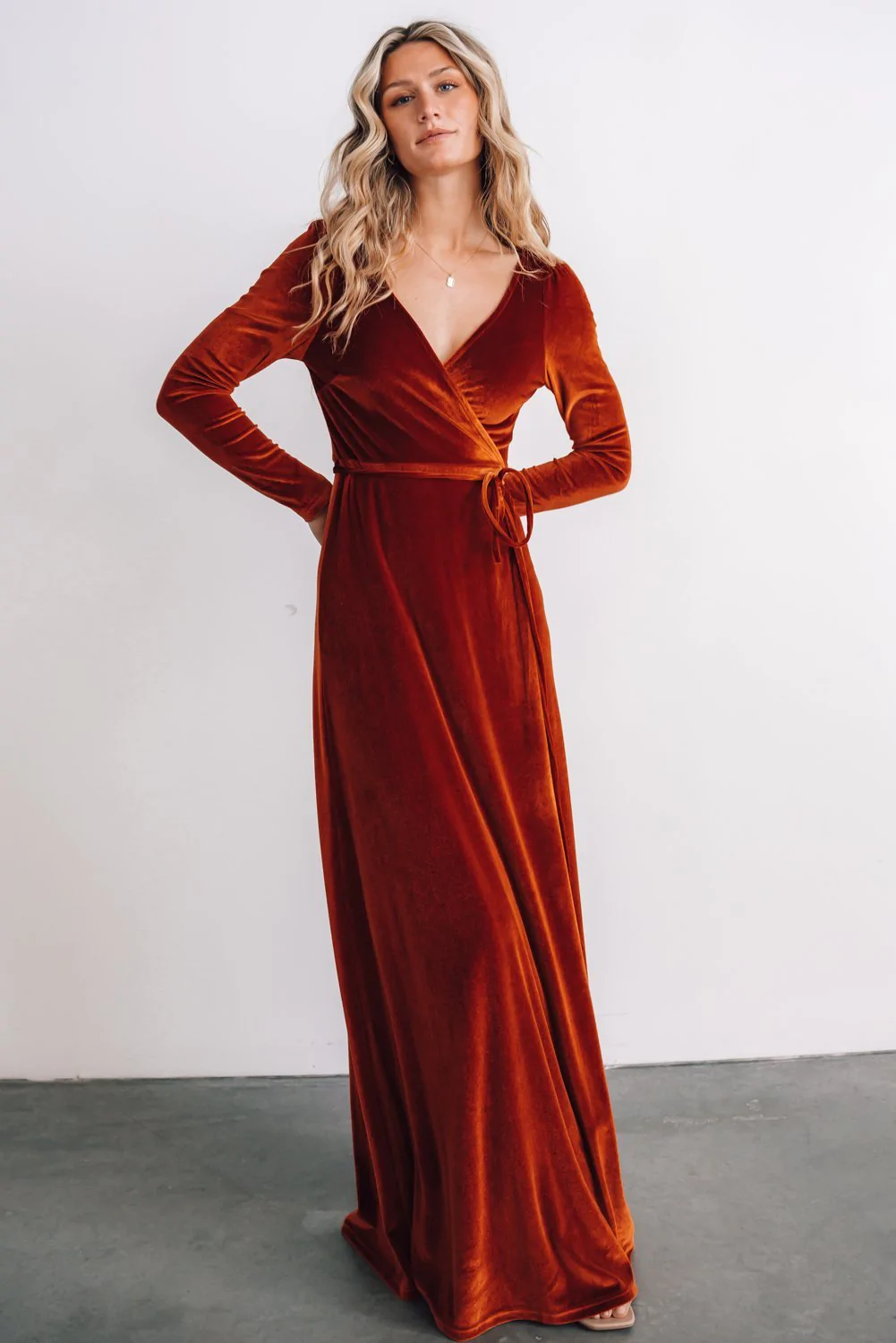 Red velvet bridesmaid dresses
One Shoulder Velvet Bridesmaid Dress
Burgundy velvet Slip V neck Dress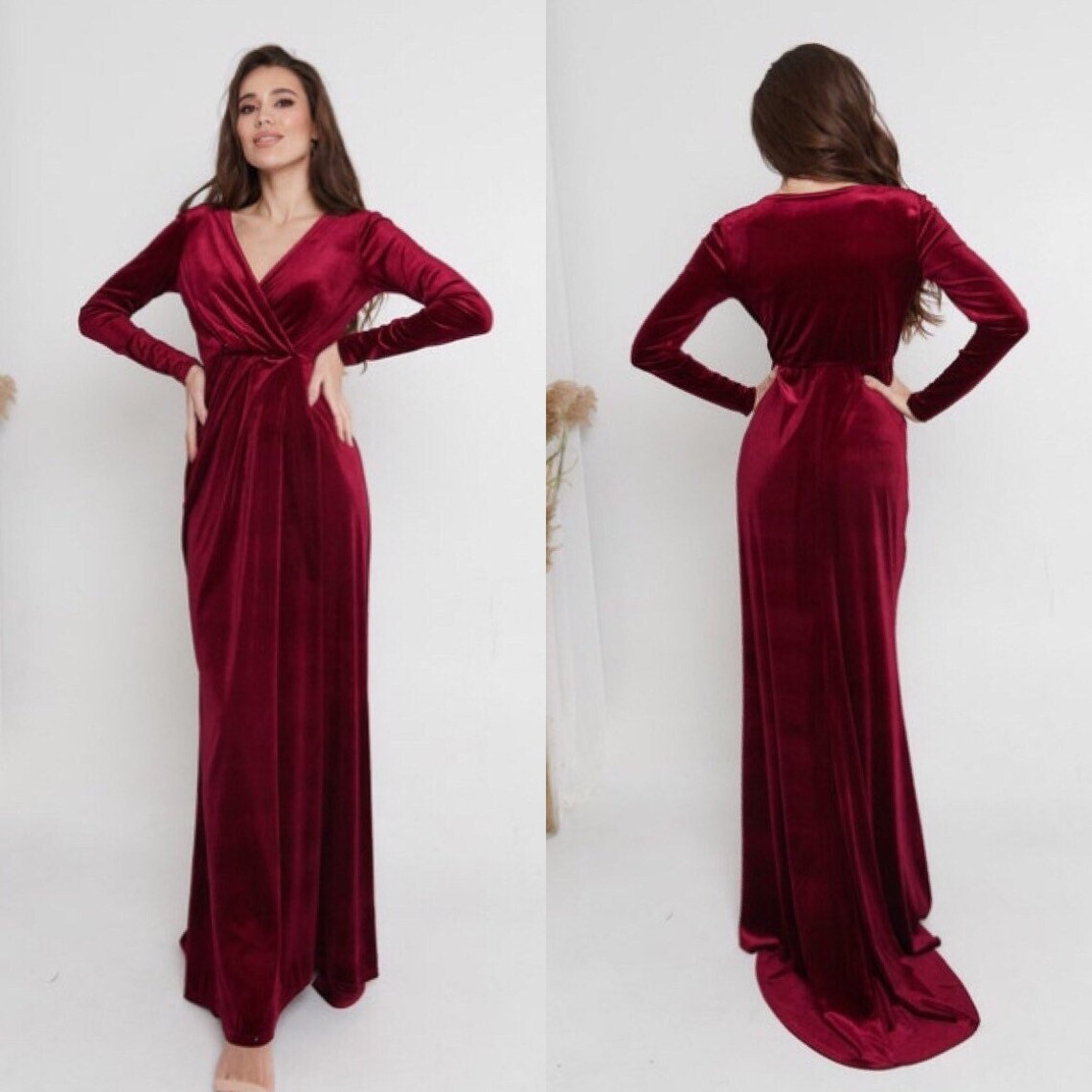 Blue velvet bridesmaids dress
Deep Blue Velvet Bridesmaid Dress with short sleeves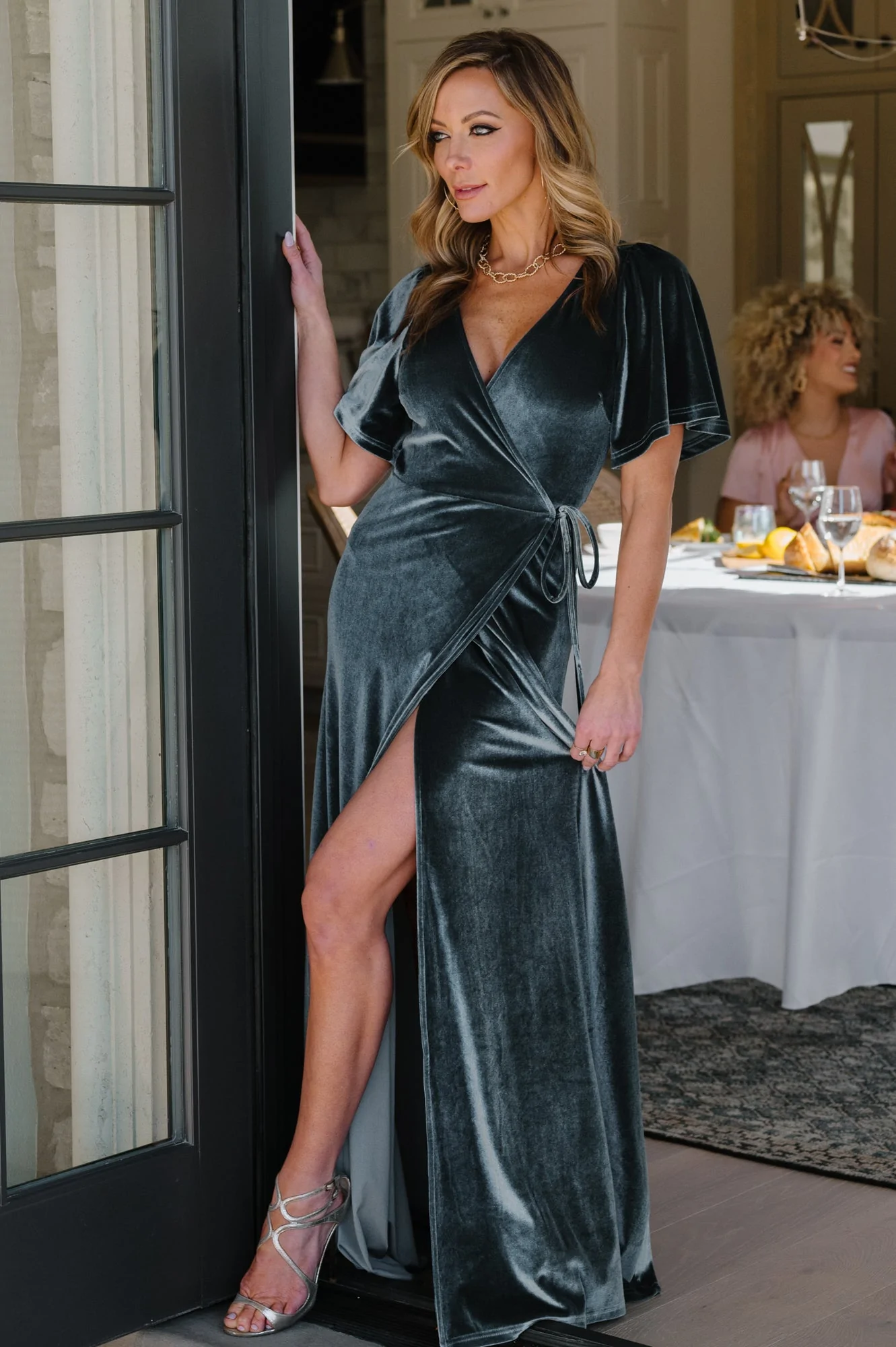 Navy Blue Velvet Bridesmaid Dress with long sleeves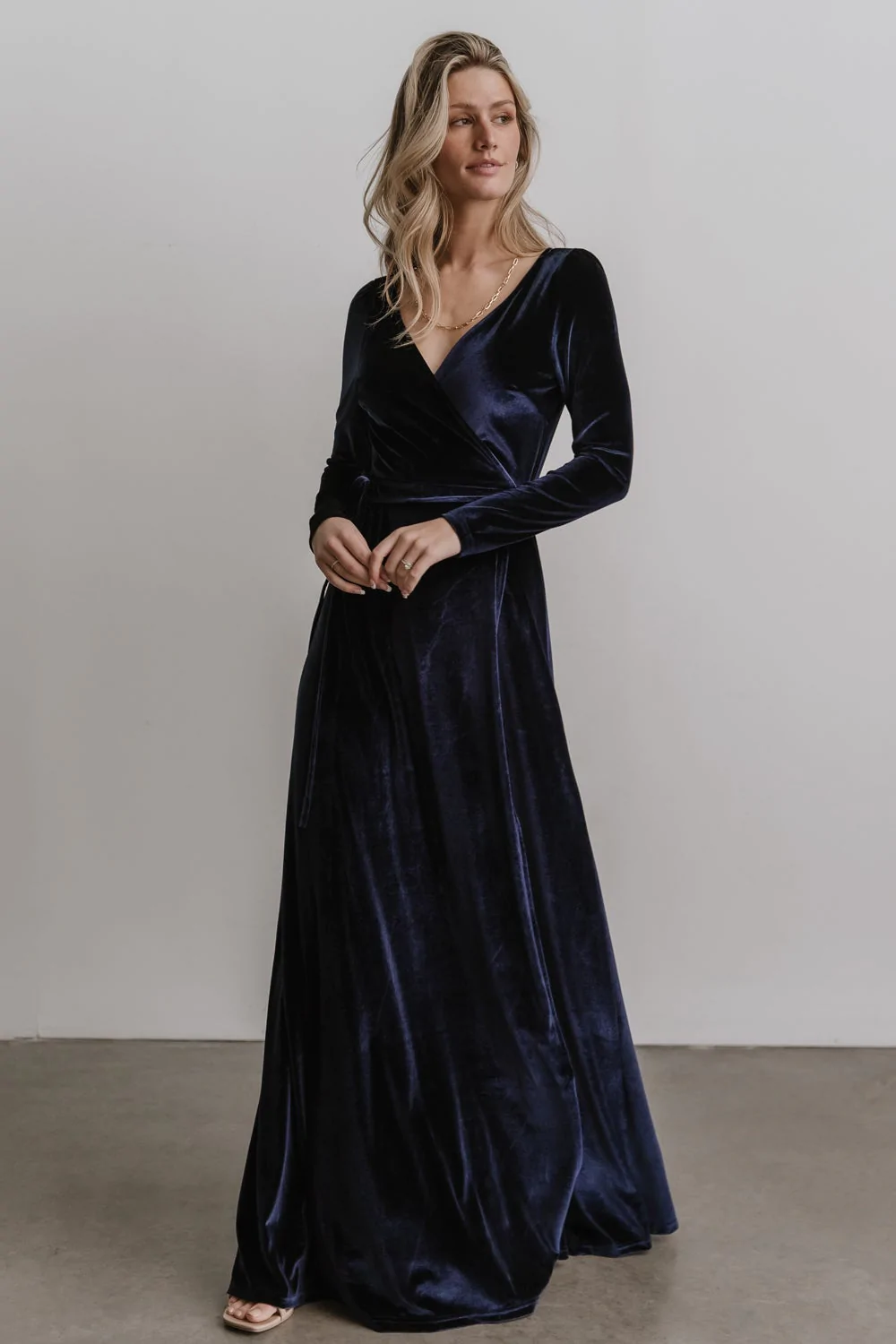 Jenny Yoo Ellis Velvet Open Back Dress
Burnt orange velvet bridesmaid dress
Burnt Orange Velvet Bridesmaid Dress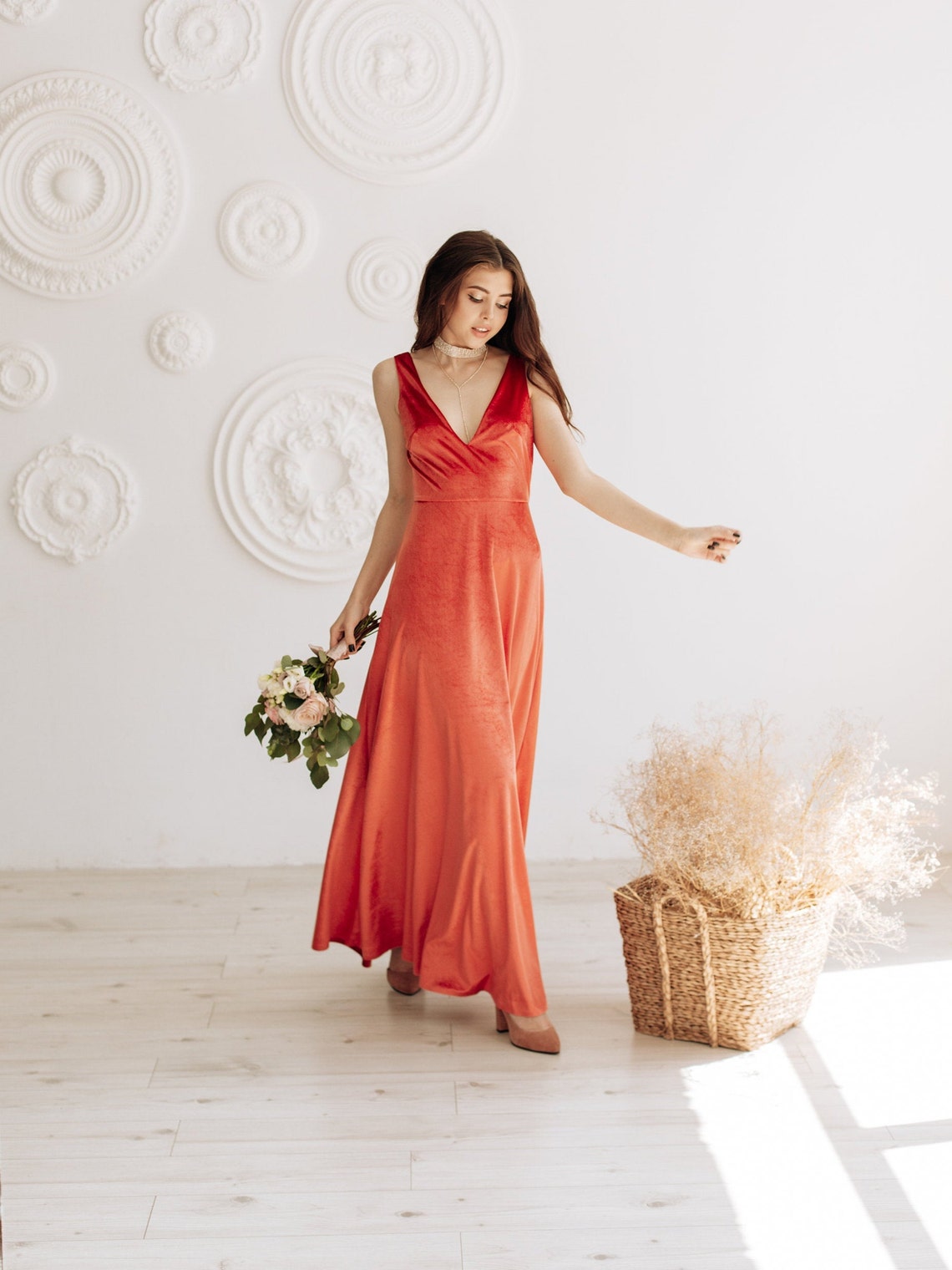 Burnt Orange Velvet Bridesmaid Dress
Gold velvet bridesmaids dresses
Long Sleeve Gold Velvet Dress with Train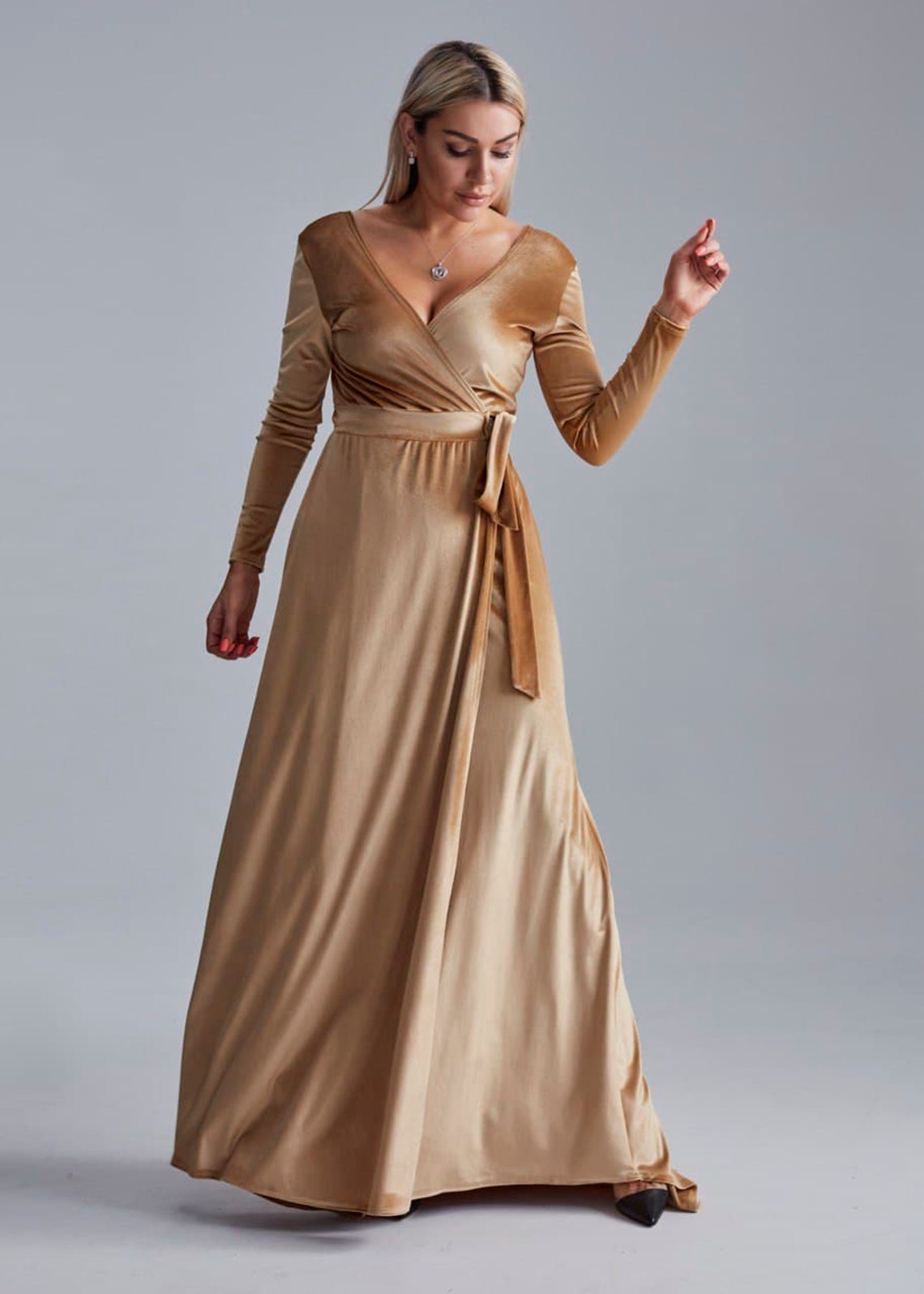 Gold Velvet Long Wrap Dress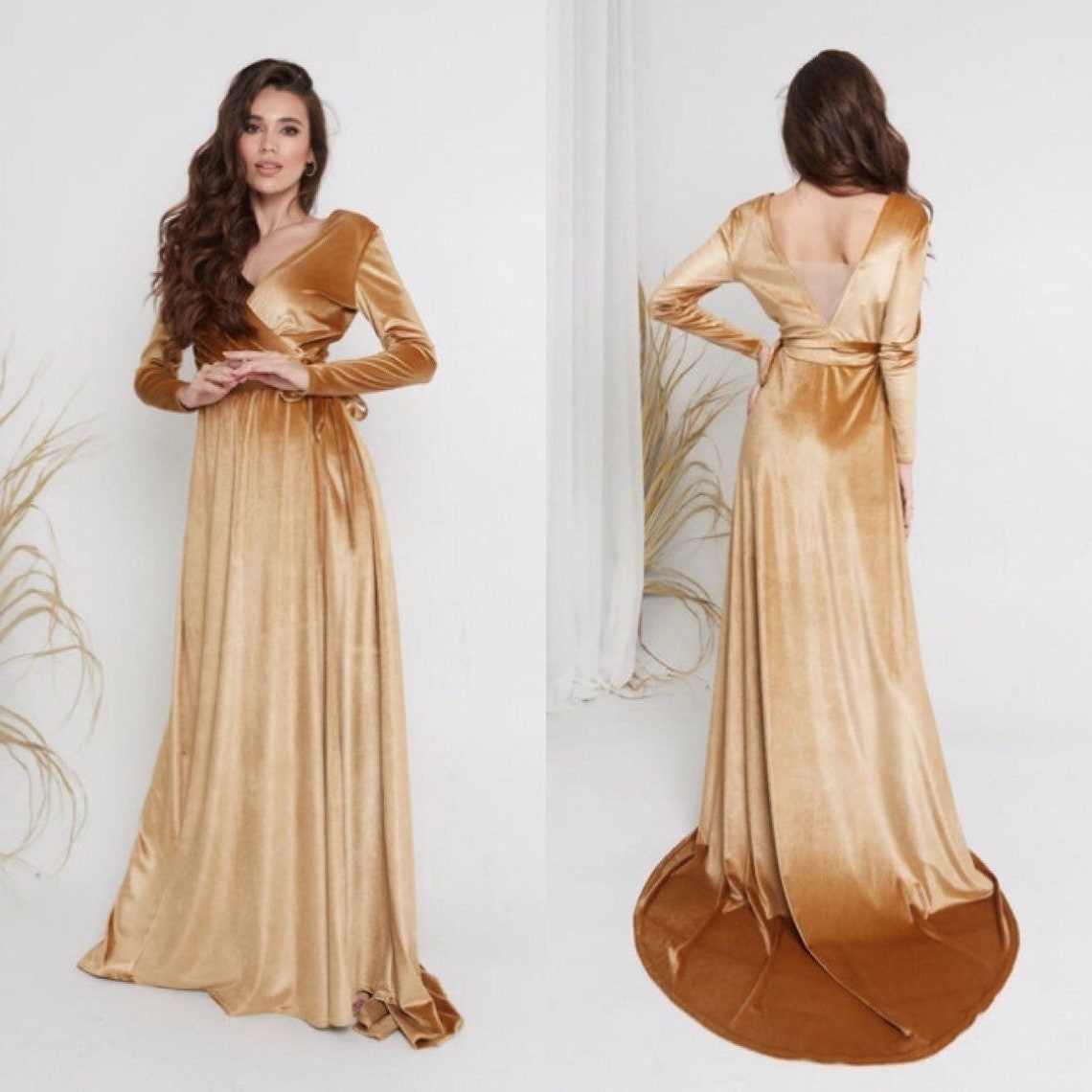 Plus size velvet bridesmaid dress
Spide Velvet Long Sleeve Plus Size Bridesmaid Dress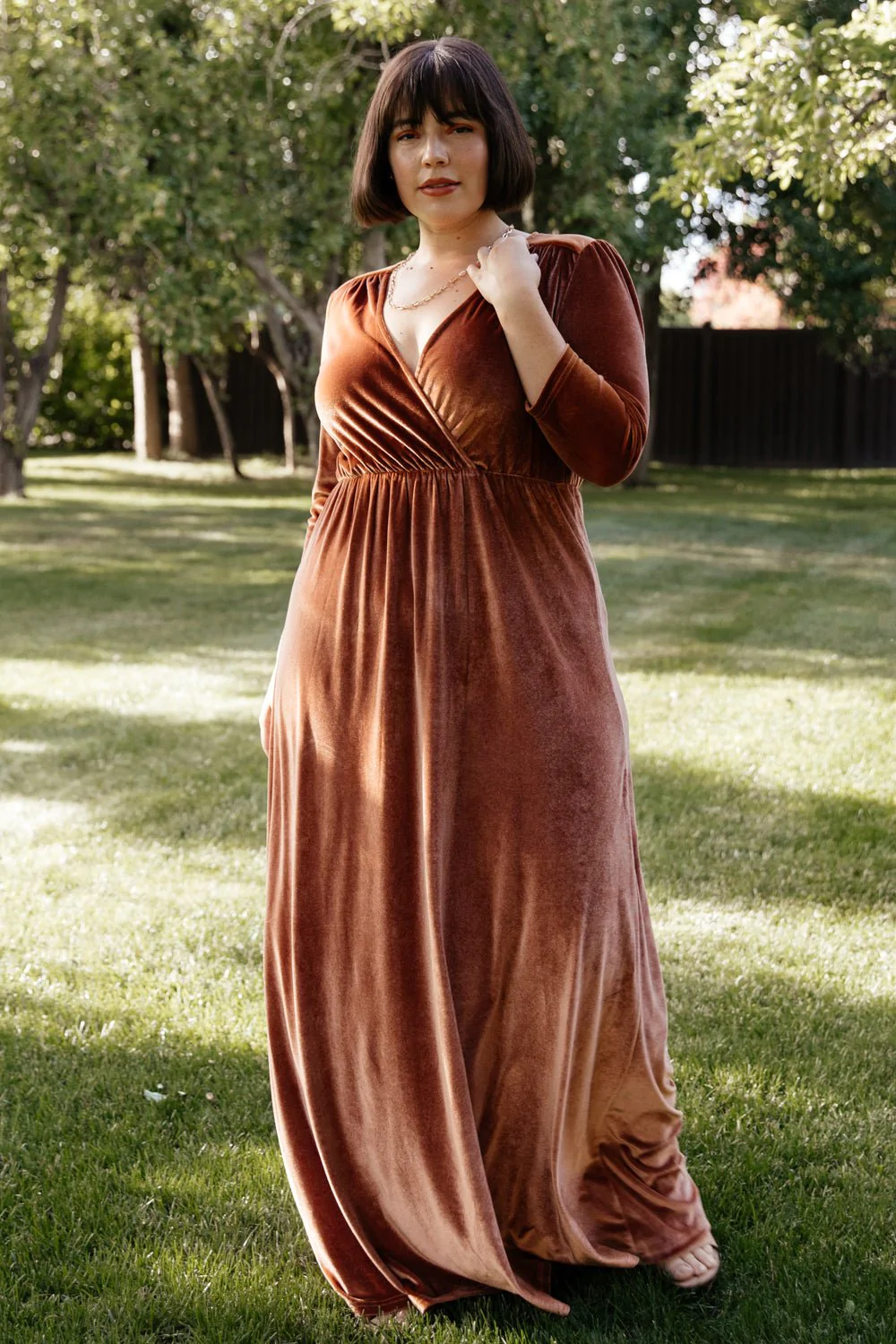 Burgundy Velvet Bridesmaid Dress Maxi Flutter Sleeve