35 Wedding / Bridal Shower Gifts That She'll Actually Keep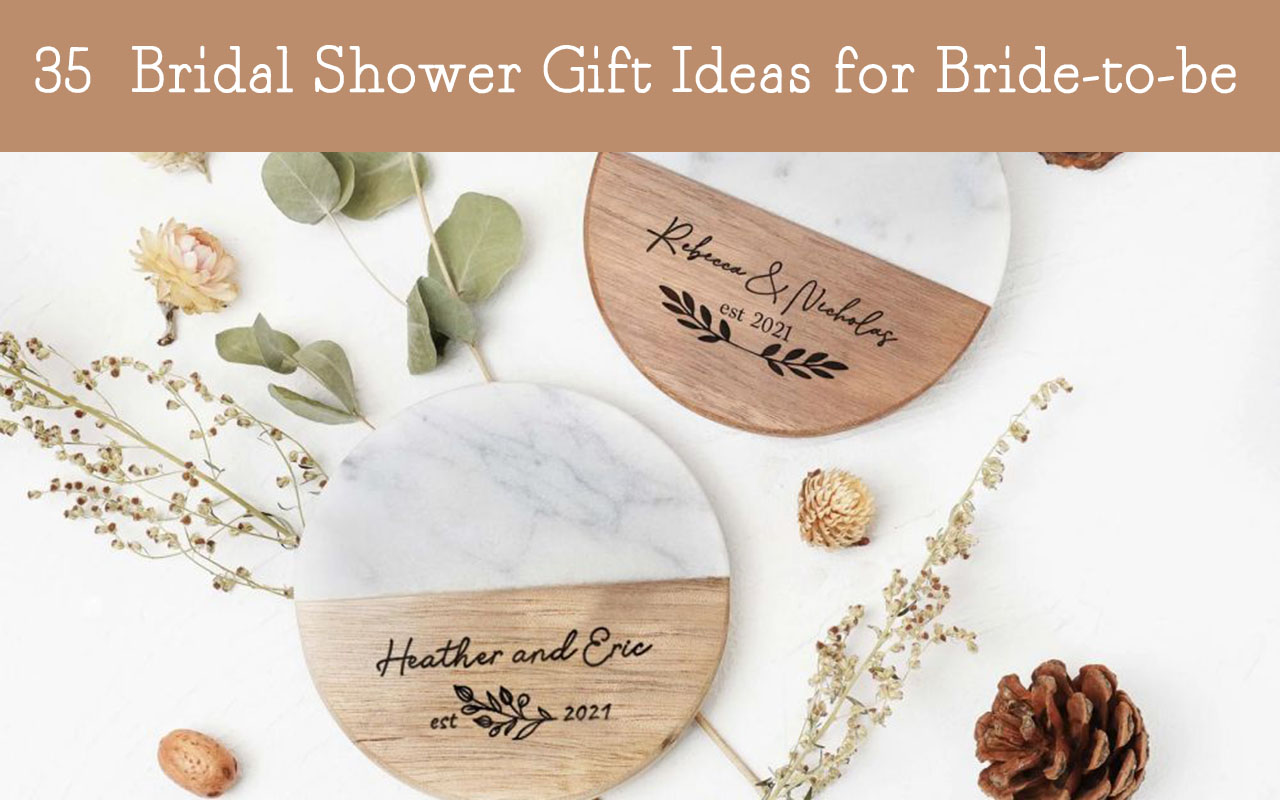 If there's a bridal shower in your future, you might be wondering what to get the to-be-weds. When it comes to bridal shower gift etiquette, it's best not to show up empty-handed. Wedding showers are centered around gift-giving, after all, so it's recommended to bring something for the couple.
So how do you find the perfect bridal shower gift? We always recommend shopping the wedding registry first. Couples spend a lot of time curating their wedding gift wish list, making it a helpful resource for finding a great present. Registry selections often include items that couples want (and need) most, so proper wedding gift etiquette indicates that guests should consult this resource first.
If the couple doesn't have a registry—or their list doesn't have any choices left in your price range—it's acceptable to shop off-registry. To help you find something special that'll wow the to-be-weds, we rounded up the best wedding shower gift ideas at all price ranges.
With that said, here are 35 extremely chic and unique bridal shower gift ideas to browse.
Unique Bridal Shower Gift Ideas
Beauty Box Subscription
A subscription box for beauty products is a great choice for any woman who likes to try new things and pamper herself.
`Beauty boxes' are a relatively new phenomenon, but they've already been popular enough to spawn dozens of different brands and subscription options. If you're looking for something unique that your Bridal Shower Guest will actually use (and not just pass along), here are some ideas:
A monthly 'beauty box'. This option may be the most cost-effective because the price is based on how many months you choose to subscribe to their service. You can also choose between paying up front or having your credit card charged every time a shipment comes in (which means less money up front). This type of gift has all kinds of perks—from introducing someone to new products by mail each month, saving them time with their busy schedule by sending out full kits instead of separately shopping for products themselves, or even just giving someone an excuse to take better care of themselves!
A quarterly or annual 'beauty box'. These subscriptions usually come with fewer items per shipment than monthly ones do but offer greater savings over time since there are fewer shipments per year. Some companies even offer other perks such as discounts on future purchases made using their apps/websites when subscribing through Amazon Prime Now delivery service.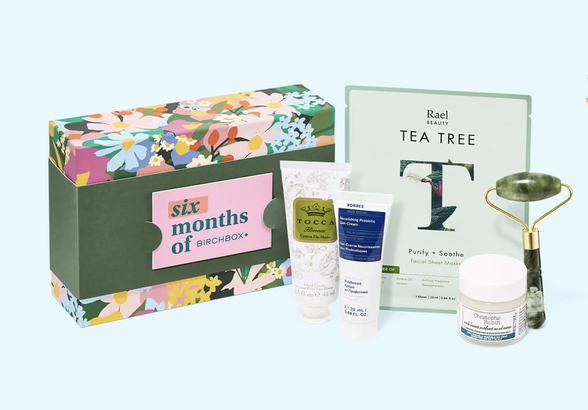 Date Night Box
The Date Night Box is the perfect gift for your bride-to-be. This box contains everything she needs to plan an evening with her spouse, including candles and wine glasses, takeout menus from local restaurants, and even coupons for massages at their favorite spa. It's also a great way to make sure that she doesn't have to worry about any of the details on her special night together! If you're giving this gift at a bridal shower or engagement party, consider adding some fun extras like nail polish or lip gloss so that your future wife can look as beautiful as ever while enjoying herself in the moment. Another idea would be to create different themes based on what activities are expected during each season: maybe something casual like hiking boots and sunscreen during summer months? You could also consider adding tickets for outdoor sporting events such as baseball games or football games (depending on where you live). These types of gifts can really help couples get into their groove after all those months apart leading up to their wedding day!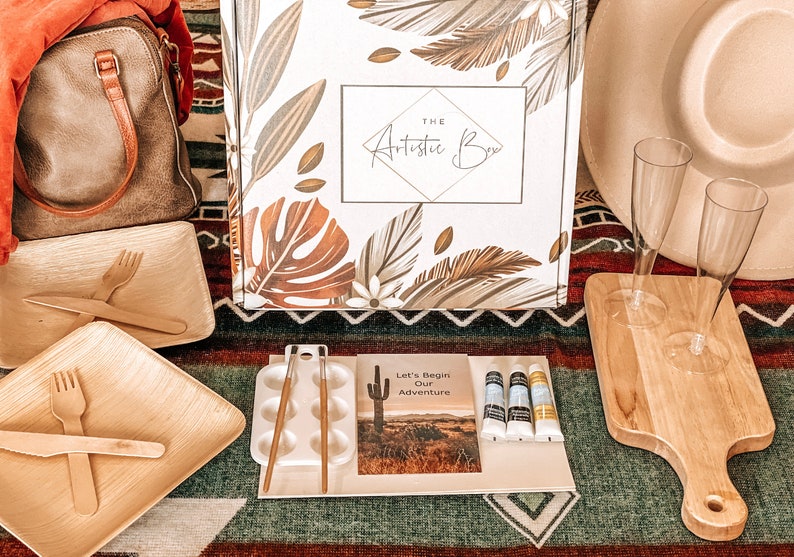 Wedding Keepsake Box
A wedding keepsake box is a great way to save memories from your special day. It can be used to store photos, letters, cards and other mementos. A keepsake box can also be personalized with a monogram or initials that mean something special to the bride-to-be.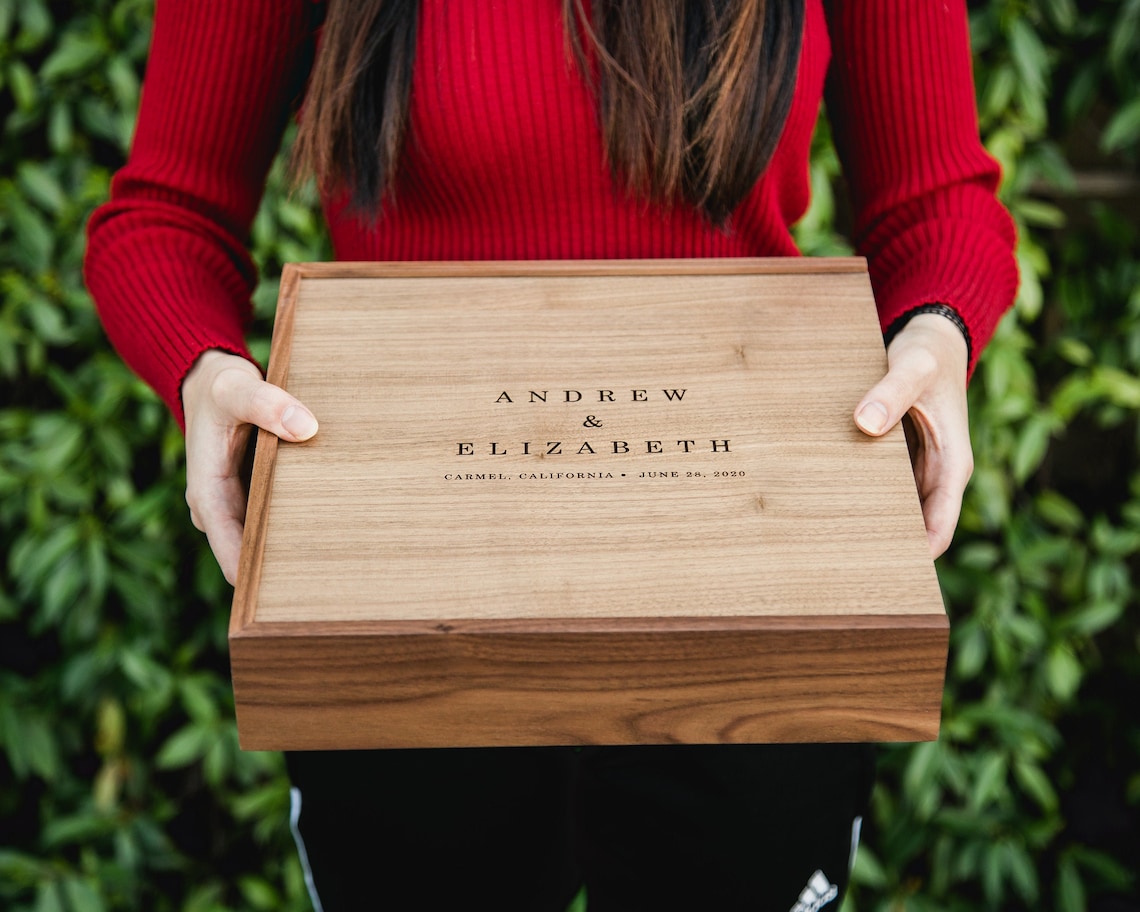 Set of Coasters
Coasters are a great gift for a bridal shower. They're practical and decorative, which means they can be used for years to come. Plus, as someone who has two cats and lives in New York City, I'm all too familiar with how many water rings are left on furniture in my apartment! This is how coasters saved the day:
After moving into the city and buying my first place (a tiny studio), it became clear that I needed something to protect my cheap Ikea furniture from getting ruined by spills. Water spots were starting to appear on some of my pieces, so one of my friends gave me a set of four coasters with cute designs on them as an early Christmas present.
They've been so useful since then! I use them every time some idiot leaves their cup somewhere it doesn't belong—like on top of one of those wooden boxes that holds wine bottles or beer cans—and they save me from having to scrub up stains each time someone does this (which happens more often than you'd think). Also worth mentioning: the fact that these coasters have cute designs means people will think twice before setting their beverage down anywhere other than its intended spot!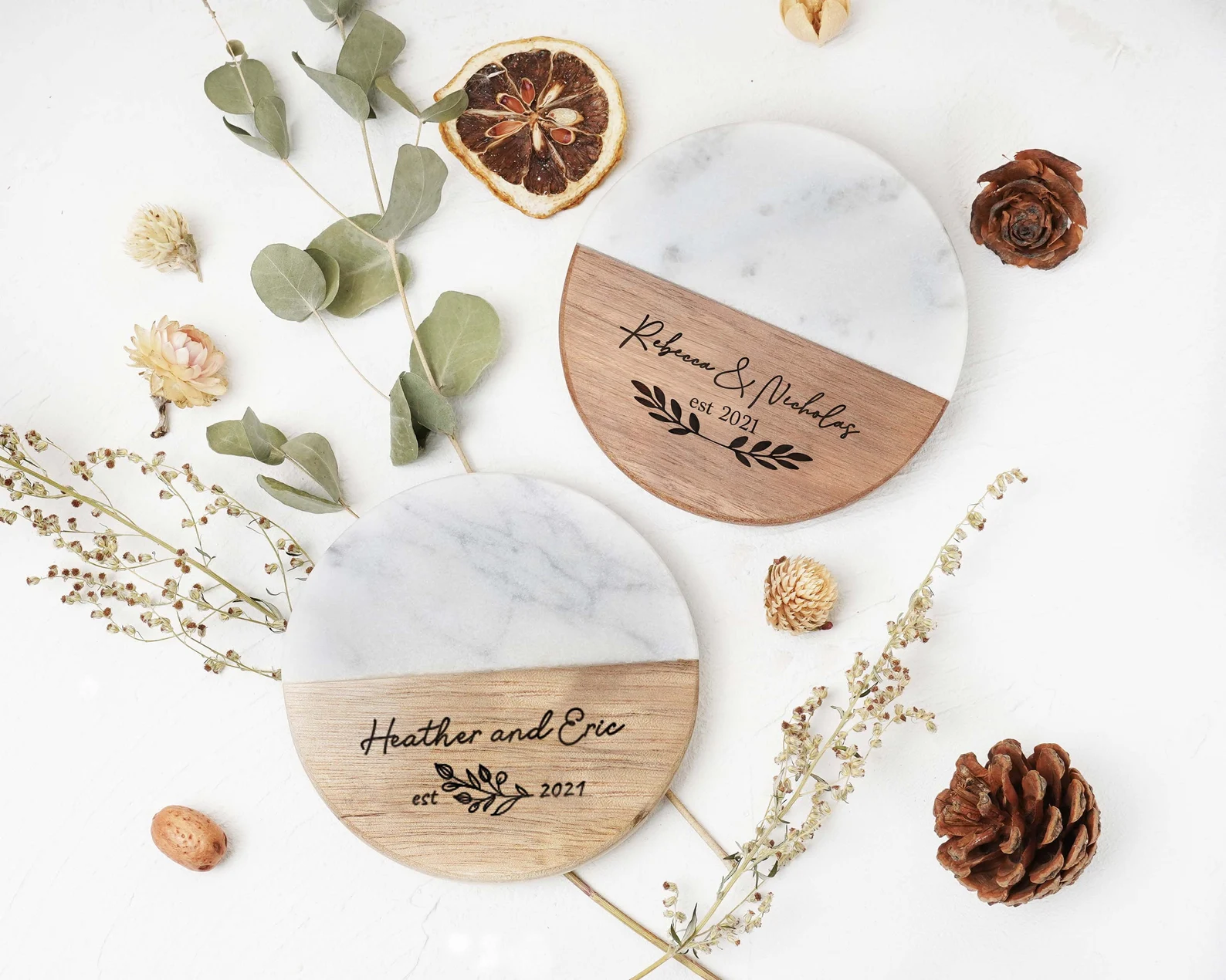 Personalized Wall Art
If you're looking for a unique gift that will be treasured by the bride, consider custom wall art. The gift can be used as a wedding keepsake or bridal shower gift, but it can also serve as a unique way to honor the bride's parents and bridal party.
The process of creating personalized wall art is fairly straightforward: You choose your design, choose its size and material, enter the text and/or image you want printed on it and purchase it online. Many companies also offer custom frames for their prints as well. The finished product will arrive at your door ready to hang in an elegant frame with no assembly required!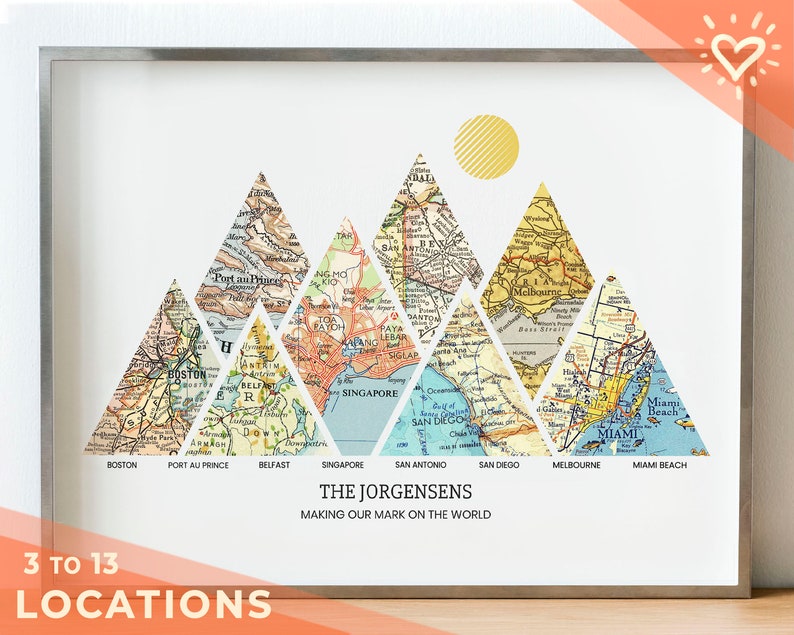 Bride Box
A bride box is a great way to show your friend how much you love her, while also giving her some fun and useful items that she'll actually use. Here are some ideas for things you can include in a bride box:
A gift card from one of her favorite restaurants or shops
A journal or notebook to keep track of all the details of planning for the big day
Lip balm—it gets windy on the beach, after all!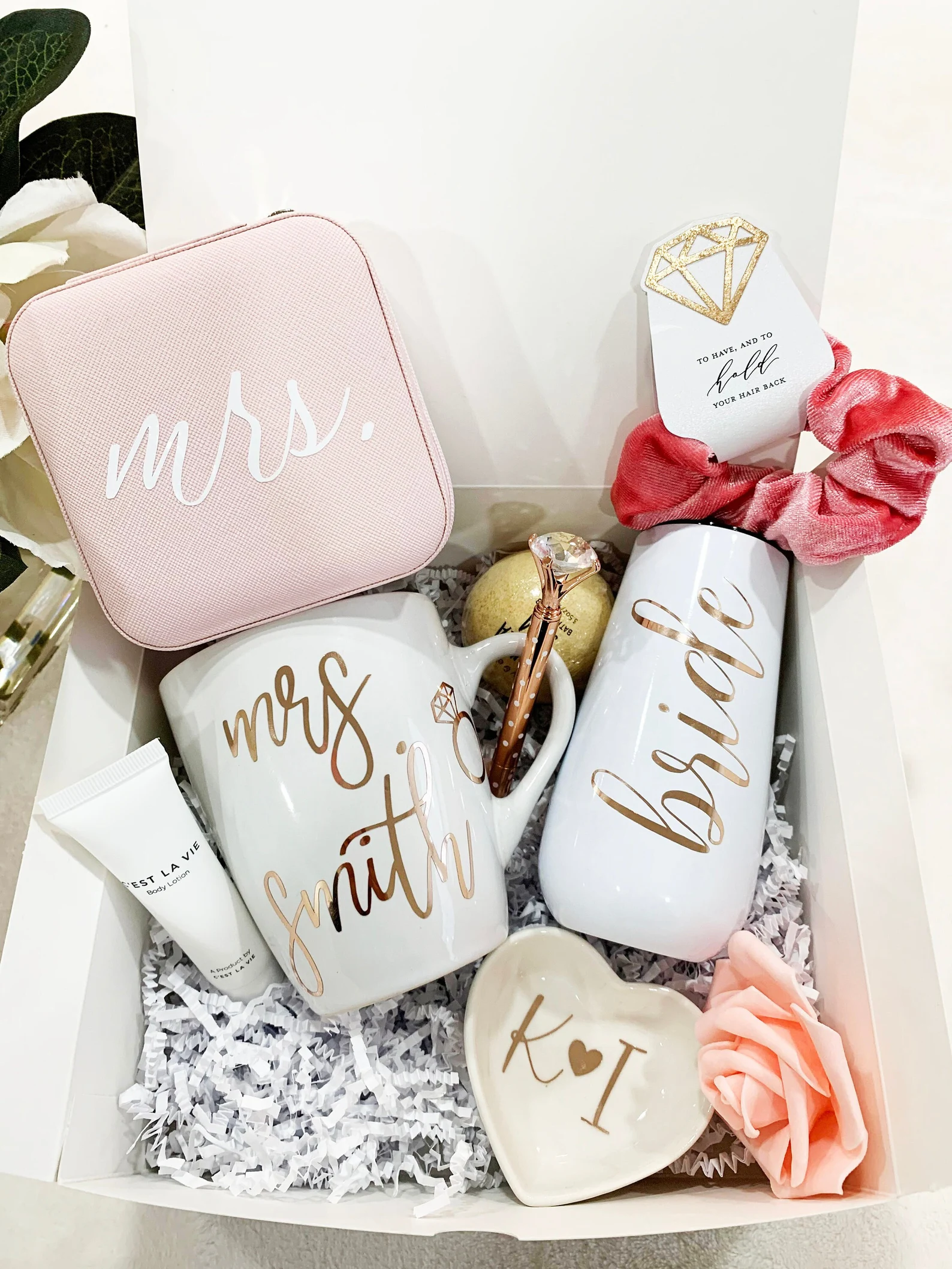 Bridal Robe
A robe is a great gift for a bride-to-be. She can use it on her wedding day, but she'll also find herself wearing it for many occasions after the big day.
A robe is a thoughtful gift that can be used for many years to come. You can choose from luxurious silk robes or less expensive cotton robes depending on the bride's taste and your budget.
What makes this gift so special is how useful it will be! A robe will easily become part of her regular wardrobe, adding comfort and style to any occasion.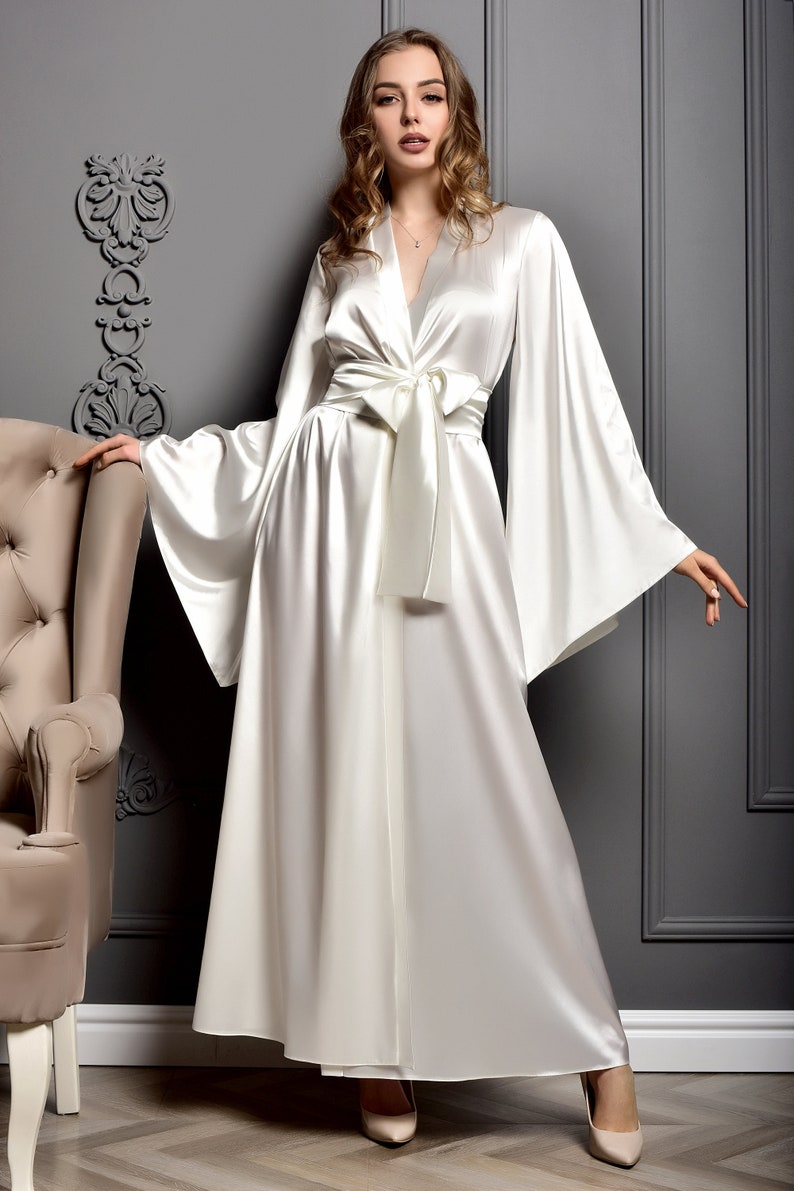 Wedding Day Emergency Kit
If the bride has a specific theme or color scheme for her wedding, she may already have a container in mind to use as her emergency kit. If not, there are a few options out there that are specifically designed for this purpose and can be bought at most drugstores or Target. The key is making sure it's waterproof because you never know when some rain will come along!
The following items should always be included:
Bandages
Tweezers (for splinters)
Disposable gloves (to avoid spreading germs with your bare hands)
Moleskin (for blisters)
Pain reliever (like Tylenol) * Antibiotic ointment * Alcohol wipes for cleaning wounds or applying medicine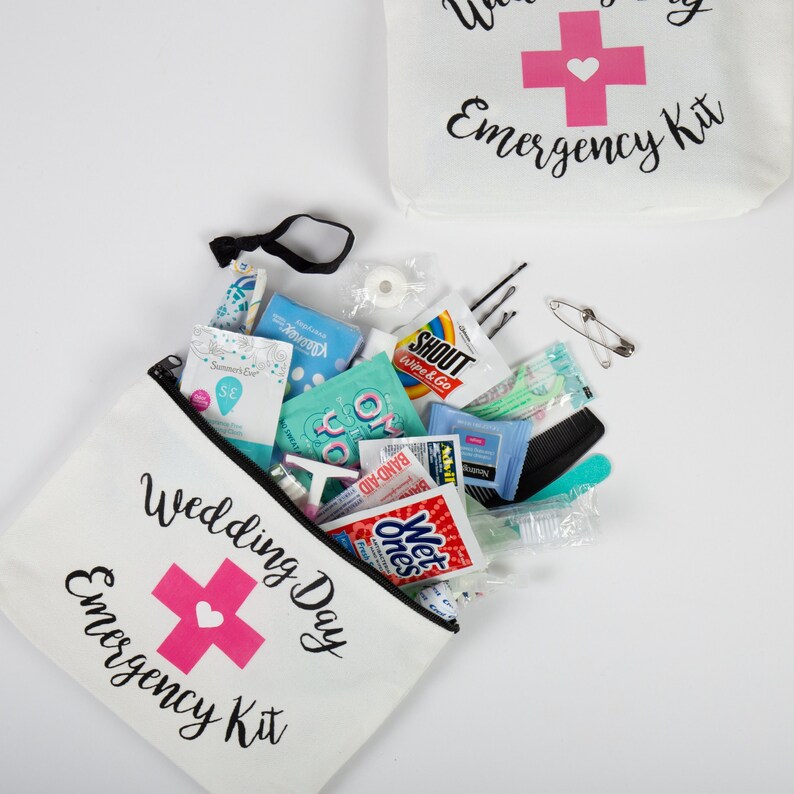 Indoor Garden Germination Kit
You'll need:
Seeds or plants (to start)
A planter—preferably one that's easy to care for and attractive, so your bride feels like it's worth keeping. Just make sure you have enough room in the planter for all of your plants!
Tools such as scissors and a watering can. If you're handy with tools, try making a DIY terrarium out of mason jars instead of buying the pre-made ones at the grocery store. It will be personalized to your bride's taste, and she can enjoy it long after her wedding day ends!
Follow these steps:
Fill up a large bowl with potting soil until it's about 3/4 full. Then place each seed or plant into its own section in the soil so they don't grow into each other while they're germinating. Separate seeds by type (i.e., cilantro).
Essential Oil Diffuser
If you're looking for a gift that's practical and beautiful, an essential oil diffuser is a great choice. An essential oil diffuser is a device that mixes water and air to create micro-fine droplets in the air—which can help your friend feel relaxed and calm while she gets ready for her big day. There are many different styles of diffusers available on the market today, so it can be hard to choose the right one! The best way to find the perfect fit is by considering these factors:
What type of essential oils does she use? Most people who love essential oils have their own favorites—and if your BFF has told you about hers, then consider getting her something with those scents!
Is she brand loyal? If so, there are plenty of options out there that include specific brands or lines within them (just make sure they're using high quality ingredients).
How often will this be used? If she'll only use it once every couple weeks when guests come over or when she wants to relax before bedtime at home, then stick with something smaller like an ultrasonic diffuser instead–they're cheaper than other types but still effective because they don't need heat lamps like traditional models do.*do
A few things *not*to do: buy anything made from plastic unless there isn't another option available; invest in something too expensive because it will likely break down after prolonged use (or worse–cause harm!)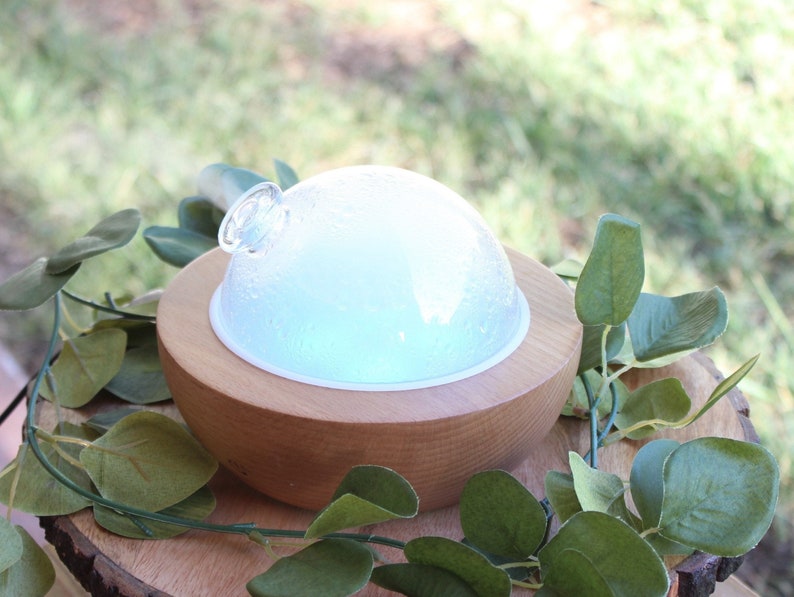 Wedding Countdown Plaque
A countdown plaque can be perfect for the bride to count down the days until her wedding. It's an easy way to remind her of what's important, and it will look great in any room! The plaque comes with a personalized plate that can be engraved with the couple's name and wedding date. This is a gift that can be used as a keepsake or given as a gift to friends who were bridesmaids in your wedding.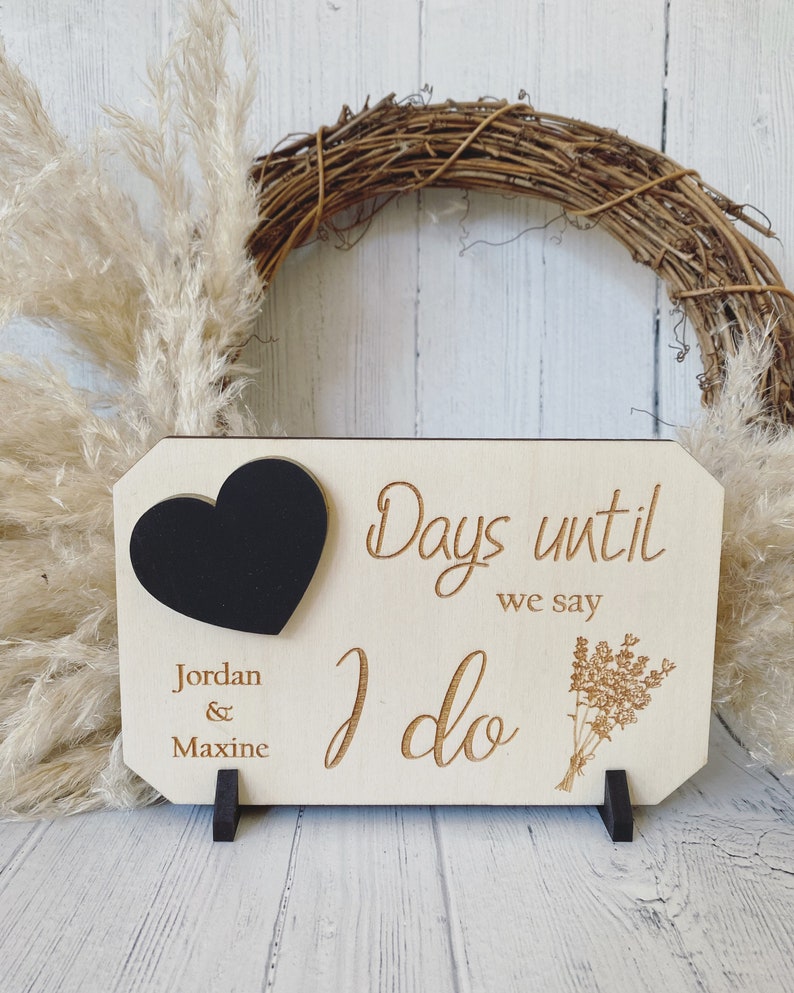 Letter Board
If she's not the type to keep things hanging around, this gift is an exception. A letter board lets her entertain guests with custom messages like "We're tying the knot!" or "Bride and Groom." It also makes a great prop for wedding photos!
You can find letter boards at any craft store and they come in a variety of colors. They're easy to make yourself or even print out your own designs on plain white paper (if you don't want to spend money). For example:
Use it as a place card holder during dinner parties
Write funny quotes on it while waiting in line at the DMV (we recommend "I love my guinea pig" by Taylor Swift)
Use them as decorations for baby showers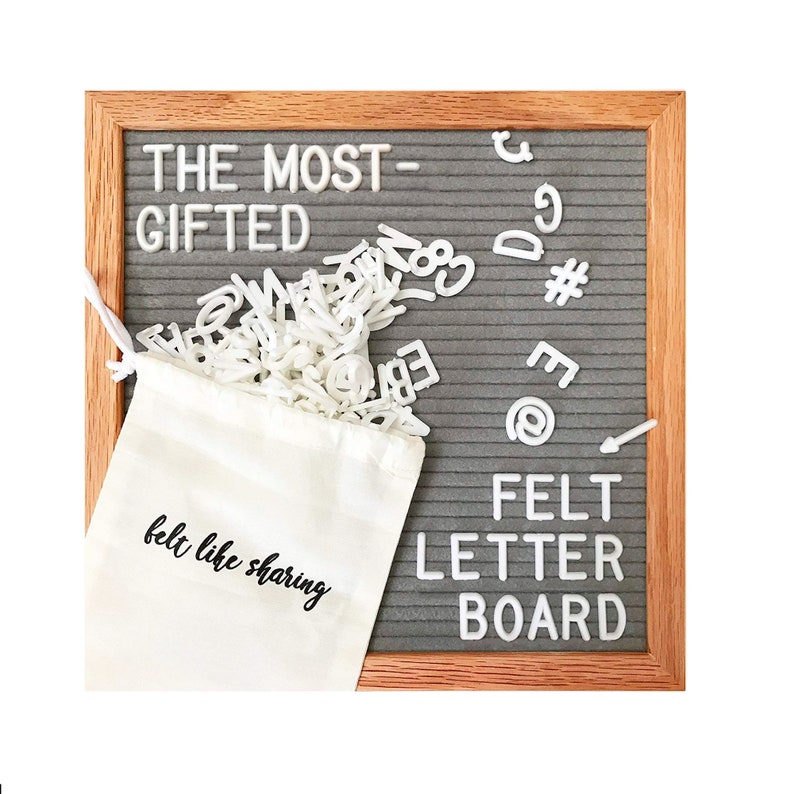 Classic Bridal Shower Gift Ideas
Dessert Stand
A dessert stand is a practical gift, but it can also be extremely useful for parties—you know, the kind you might have with your future in-laws. Your bridal shower hostess will definitely find some use for this gift, whether it's just to display her favorite sweet treats or to hold party snacks and appetizers. If you really want to win points, they can even be personalized with a monogram. When the wedding's over and the new couple has moved into their first home together, she'll still have plenty of uses for her beautiful new stand!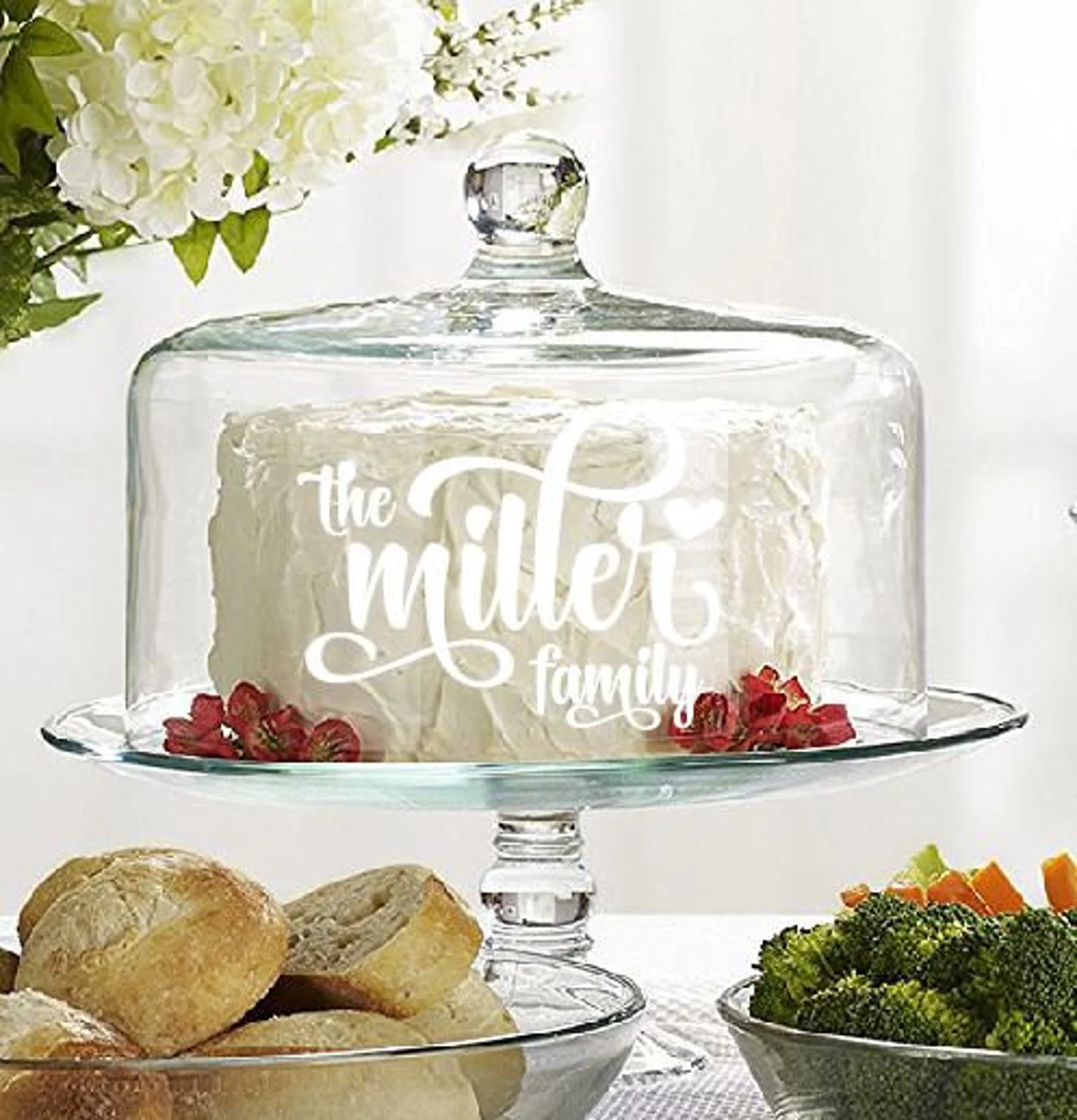 Add a personal touch to your delicious creations with this custom cake stand with dome. Images are sandblasted onto the glass so it has a gorgeous frosted look and will never dull or fade and is dishwasher safe. Makes a perfect wedding or bridal shower gift
Personalized Bath Robe
A personalized bath robe is a thoughtful gift for the bride. It's something she can use after her wedding day, and it also has sentimental value as well. Imagine how great it would be to have a bathrobe that is personalized with your name and wedding date on it!
Even if you don't know the bride very well, this is still a good choice because of its usefulness. A lot of brides get married in summer or fall; this means that they'll need something warm to wear when they go out in the cold winter months! Brides like things that are practical and useful, so this makes for an excellent choice!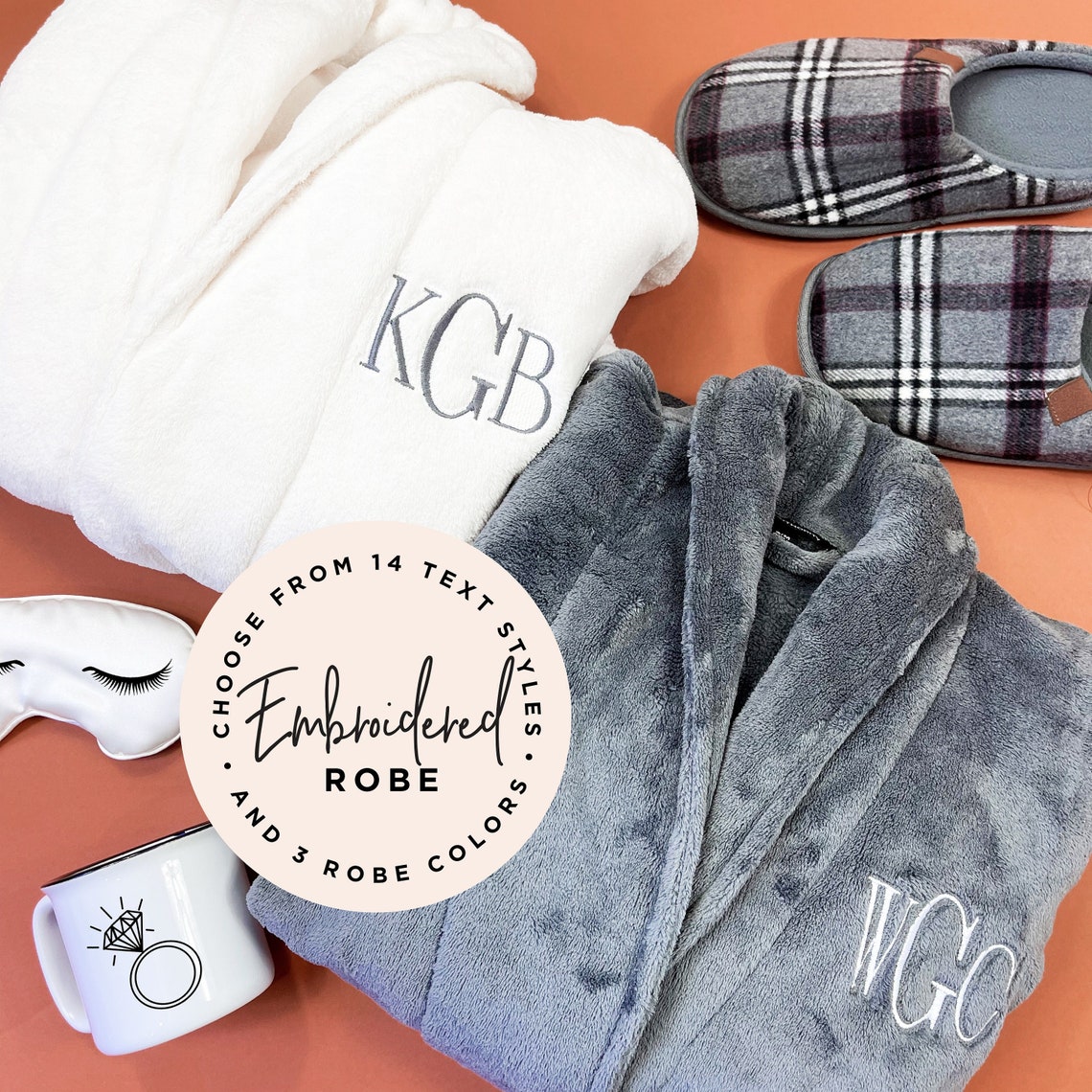 Ring Dish
Make sure it's dishwasher safe, microwave safe, freezer safe and oven safe.
If you're looking for a gift that she'll actually use after the wedding (and not just set out on a shelf to collect dust), make sure the ring dish is something that fits in with her everyday life. If she has kids, it should be able to hold a lot of snacks without being too high up on their table so they can reach them easily. If she cooks often or loves entertaining friends at home more than going out for dinner—the ring dish should also have enough space for serving utensils as well as condiments and sauces that come about during cooking time.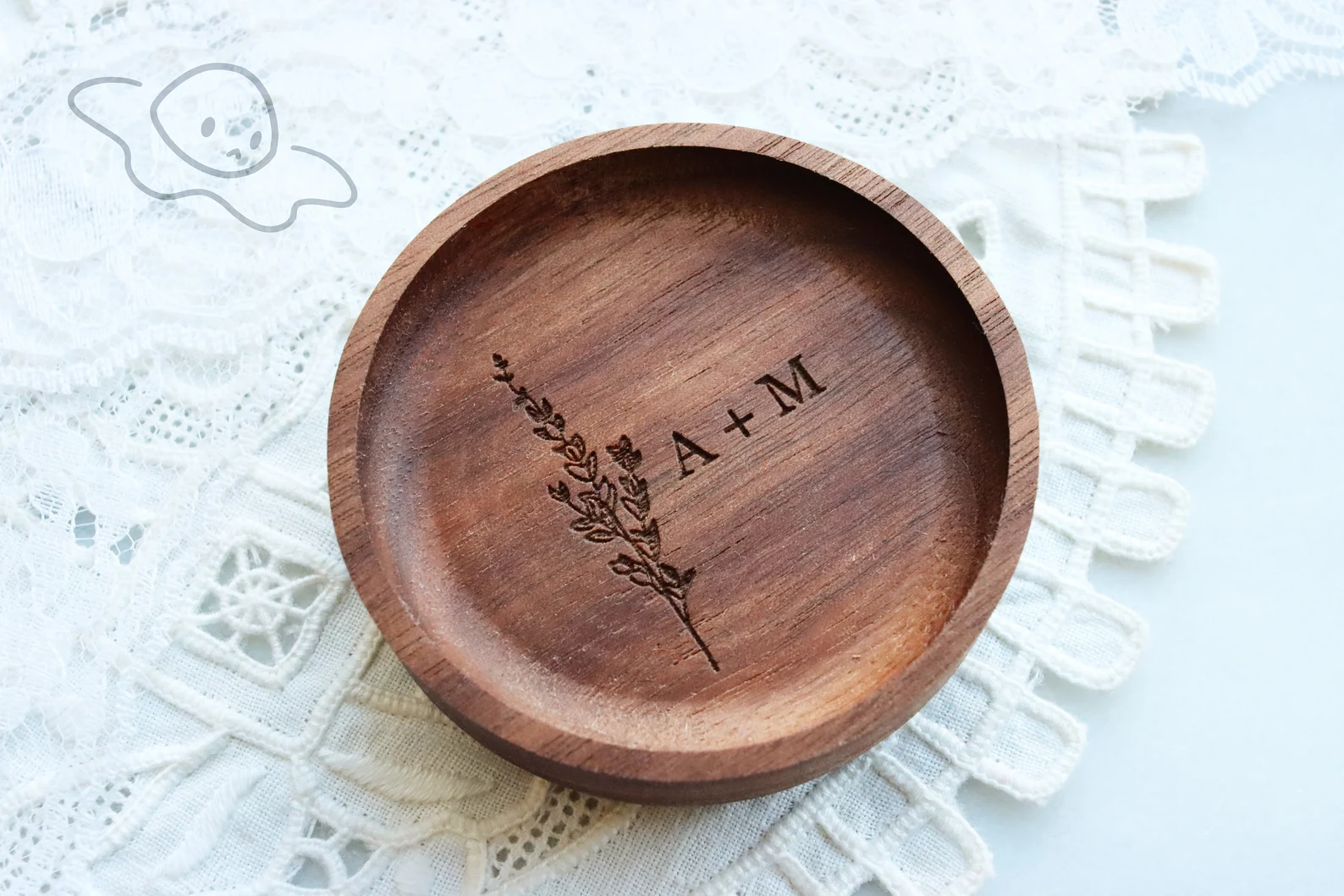 Cake Serving Set
A cake serving set is a great gift for the bride-to-be. She can use it to cut and serve cake at her bridal shower or at her wedding, or even after the wedding when she has friends over for dessert. The set includes everything she needs: a plate for the cake, a knife to cut it with, and even a server to transfer slices from the plate onto guest's plates! It also comes in different styles so you can find one that matches your friend's personality and tastes. Some people like traditional silver patterns; others prefer something more modern like white ceramic with gold accents; still others may want something in between such as stainless steel with black plastic handles. You'll probably want to stick with whatever style she already owns unless it happens to be very similar (such as if there was another piece of kitchenware—say some sort of cutting board—that matched).
Gifts like this show thoughtfulness while also giving them an opportunity to express themselves through their choice of gift wrap paper or basket liner color choices."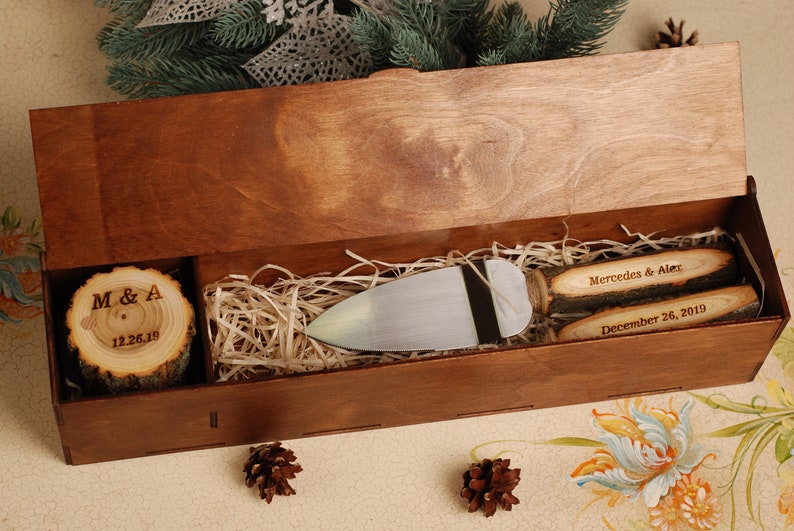 Personalized Luggage Tags
Luggage tags are a great gift for bridesmaids, because they have a dual purpose. The bride can use them to tag her luggage and the bridesmaids can use them on their bags as well. They're also useful after the wedding, so this is something that won't get put away in a closet or attic immediately. These personalized luggage tags from Paperfactory are available in various styles and price points, so you can find something your recipient will love!
They come in several different types of materials: paper or plastic, single or double sided and with additional features like personalization options (initials/monograms). In addition to being cute accessories for bags, these make excellent gifts because they're practical items that will be used often by each person involved in your big day!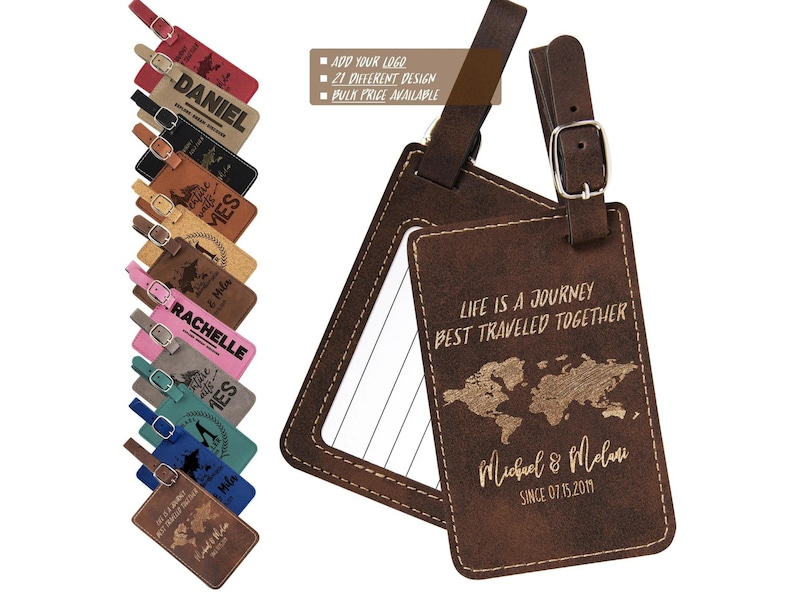 Custom Cutting Board
A custom cutting board is a great gift for any bride. You can get them in a variety of materials, including wood, bamboo and marble. They make a nice keepsake for the bride and are useful for chopping and serving food. They also make an excellent functional gift that she'll use every day around the house. The best part? You can get them personalized with the bride's name, wedding date or other message you want to include on it!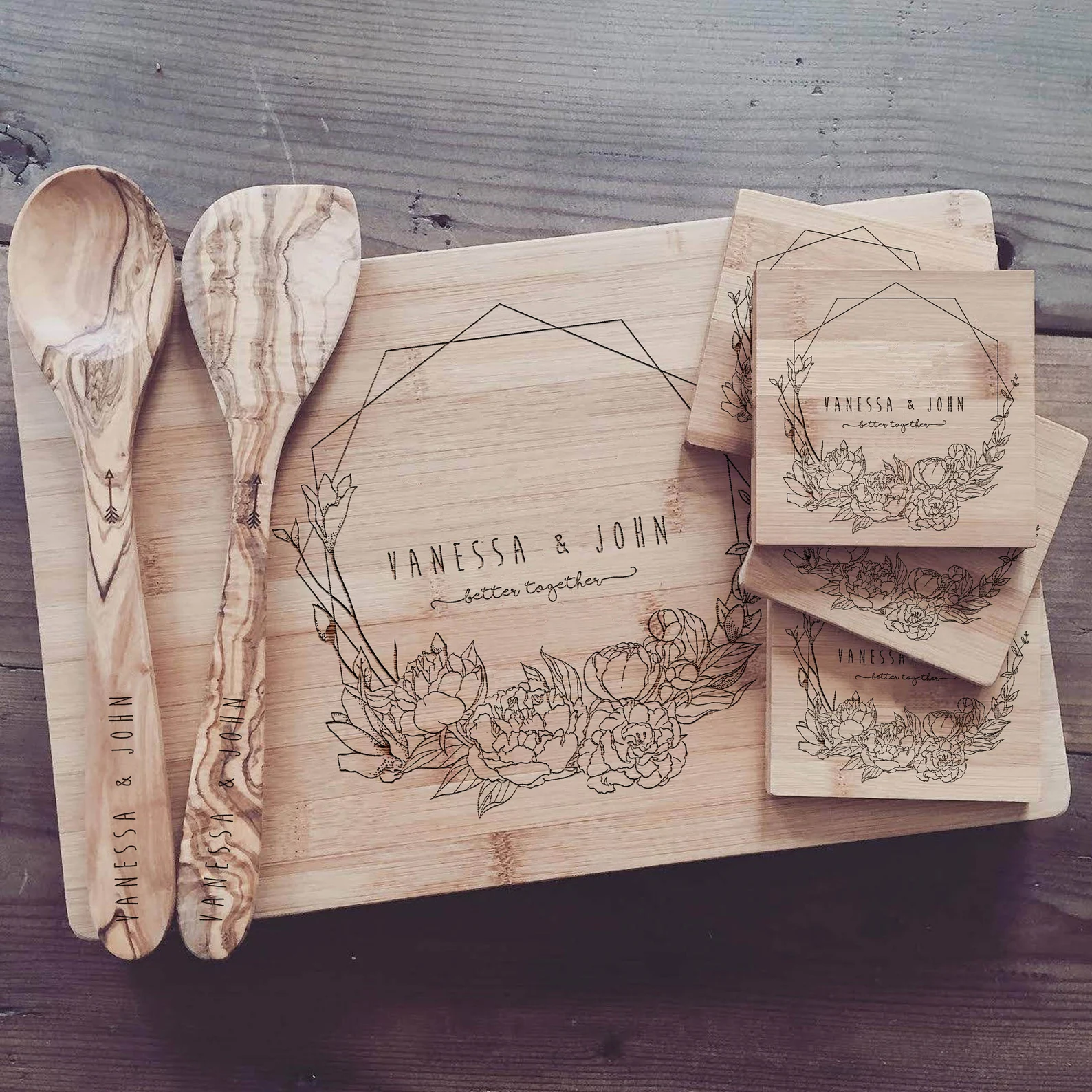 Champagne Flutes
Champagne flutes are an excellent choice for a bridal shower gift. They're elegant, yet durable, and can be used for other things after the wedding if you'd like.
When choosing a champagne flute as a bridal shower gift, it's important to keep in mind that the bride will likely want something that is not only stylish but also practical. And since they're inexpensive—you can even find them on Amazon Prime—you won't have to worry about breaking the bank with this purchase.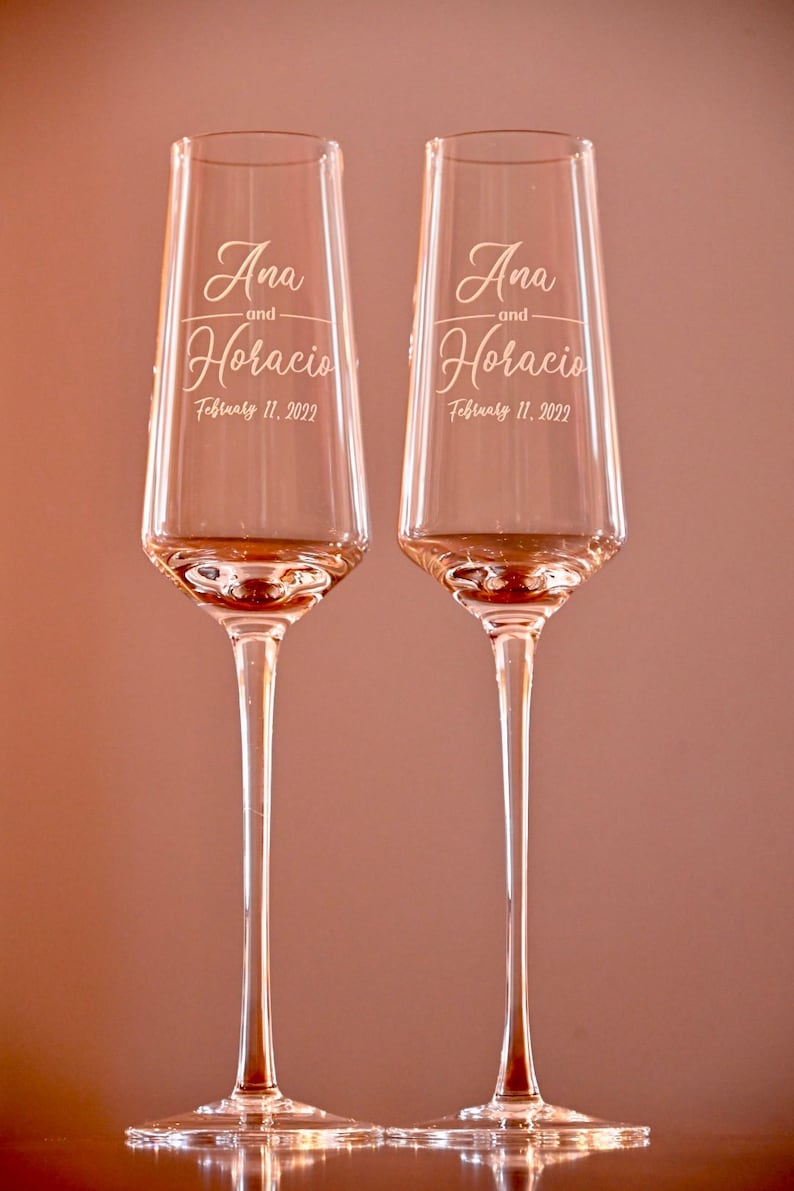 Picnic Basket for Two
If you want to give the gift of a picnic, this wicker basket is more than just a pretty package. It has room for two plates and glasses and even comes with a blanket! The best part about this gift? Your recipient will probably use it for years to come.
The basket is made from natural materials that are both durable and easy to clean. You can also rest assured that it's safe for your recipient's food—the wicker won't absorb odors or flavors like plastic ones sometimes do.
Picture Frame
A picture frame is a great gift for a bride to be. She can use it to display photos from the wedding or any other special moment that she and her partner have had together. I love this idea because it allows you to get creative with what photo you put in it. You can choose something sentimental like their engagement photo, or something funny like their first date! The possibilities are endless when you're creating your own customized gift!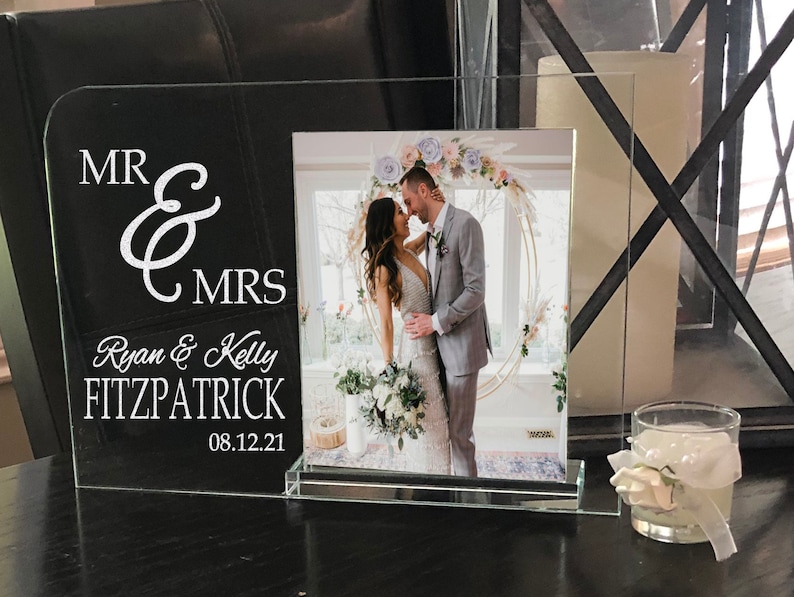 Luxury Throw Blanket
A luxury throw blanket is a wonderful wedding gift for the bride-to-be. These blankets are soft, cuddly and warm – great for snuggling up with on the sofa on those cold winter nights. They also double as a throw or blanket (depending on how you fold it). This makes them very versatile in the house! Most importantly, you can customize these blankets with monograms (or even your favorite design) to make them extra special.
A luxury throw blanket comes in many colors and patterns so there's sure to be one that fits your budget or style preferences. They're generally made from cotton or polyester fibers which means they're useful year round as well as being eco-friendly!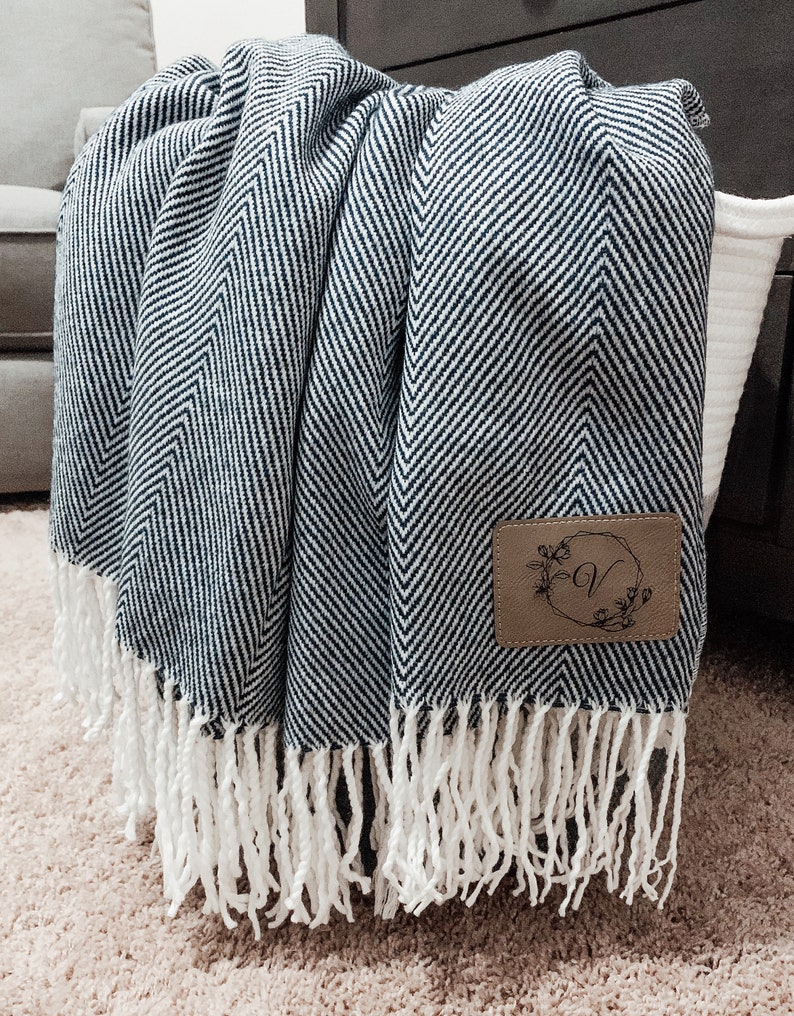 Stand Mixer
A stand mixer is a great gift for any bride. It will help her make delicious cakes and cookies for all of her guests, or if she prefers healthier desserts, it can be used for making breads and pizza dough as well. You can also use your stand mixer to make mashed potatoes or cauliflower—two dishes that are traditionally prepared on the stovetop but can be made much more quickly with the help of a stand mixer.
Slow Cooker
The slow cooker is a great gift for the bride-to-be. It allows you to make soups, stews and other comfort foods in bulk so that she can enjoy them while she's at work. You can also use it to make meals ahead of time so she doesn't have to worry about cooking on her wedding day.
Pastel Toaster
A toaster is a great gift for any bride. If she's anything like me, she'll be so excited to be able to make toast again that the fact it's in pastel will be overlooked (at least until after her wedding). You can find some great ones at most department stores for around $20-30.
They come in many colors, but my personal favorite is the Barbie pink one! I bought this as a Christmas present for myself last year and have been using it ever since. It's so nice to have an appliance that matches with your kitchen décor and makes you happy!
Bread Box
A bread box is a great gift for your favorite bride-to-be. Bread boxes keep bread fresh and soft, so you can be sure that she'll get many uses out of this practical item. There are several options when it comes to buying a decorative bread box. You can purchase one from a department store or online retailer, or if you're feeling crafty, you can make one yourself! Decorative bread boxes come in many shapes and sizes; some are shaped like owls or other animals. If you're going for something more traditional, try searching for "bread box" on Etsy to see what catches your fancy!
Domed Server
A domed server is a perfect bridal shower gift because it can be used for serving all kinds of food, regardless of whether it's hot or cold and how messy it might get. The dome shape is ideal for presenting food in an aesthetically pleasing way—especially if your bride-to-be enjoys serving her meals on fancy china. There are numerous options available for these servers, so you can choose one that meets all your needs.
If you're not sure what kind of server to purchase, consider the following:
Do you want something simple and classic? Perhaps go with a silver plated spoon rest featuring beautiful engravings or delicate floral patterns.
Something sleek and modern? Try out some stainless steel models with modern lines that complement any décor theme (and never go out of style).
Or perhaps something whimsical might be more up your alley; there are plenty of options available when looking at items made from glassware or ceramics!
Blender
Blenders are a great gift for the bride who likes to cook. They can be used for making soups and sauces, but they're also great for making blended drinks like smoothies. If you know that your friend is into cocktails, consider giving her a blender so she can make margaritas or milkshakes at home.
Serving Platter
A serving platter is a great gift for the bride. It can be used at the wedding, or for their first dinner together—and it'll come in handy when they host their first dinner party. You can personalize it with her initials or monogram, so she can use it again and again!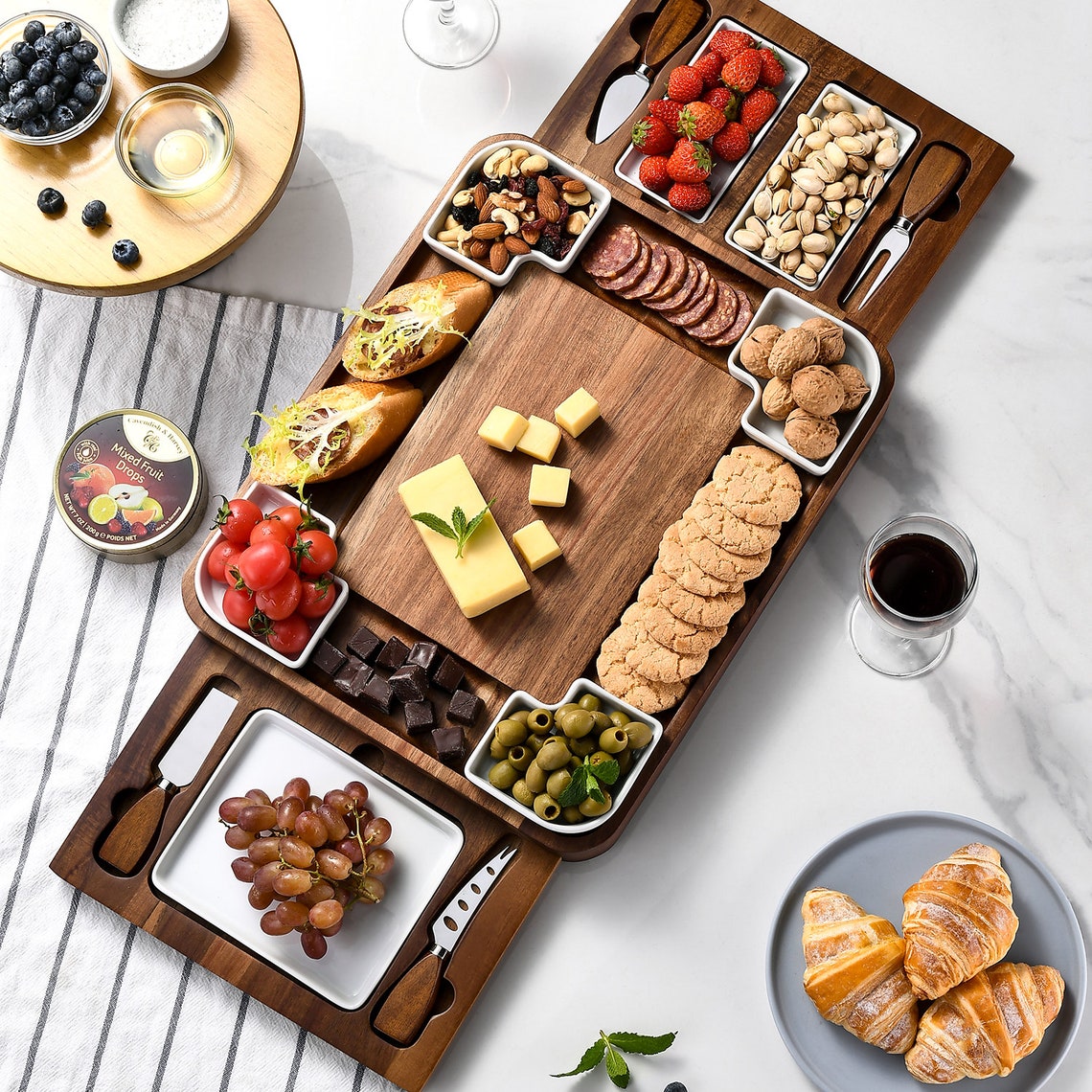 Monogrammed Towels
Not only are monogrammed towels a great gift for the bride, but they can also be used for years to come. You'll find them in a variety of colors and patterns so you can choose one that fits her personality best. They're soft and absorbent, making them easy to take care of—and they're an especially good choice because they'll last long after the wedding is over!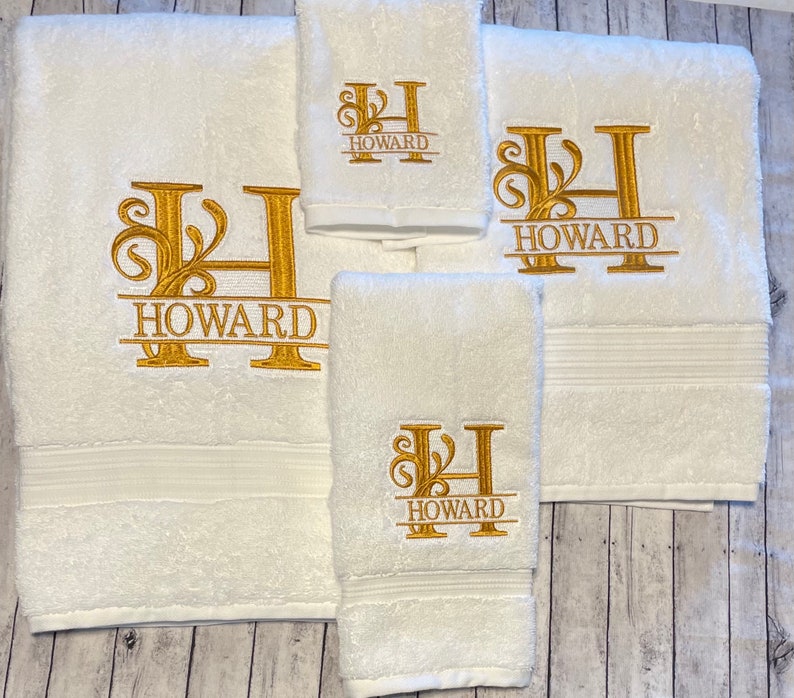 While it may seem like the answer is obvious, it's actually not. In most cases, bridal shower gifts are not practical or useful for everyday life. It may seem like a waste of money to buy something that a bride will only keep around for a few months before moving on from it. However, there are plenty of thoughtful options that your future sister-in-law will cherish long after her wedding day has passed! If you're looking for ideas on what to get her as part of the celebration, we've got some great ones listed below!