30+ Best Bridal Shower Favors 2023 [Guide & Tips]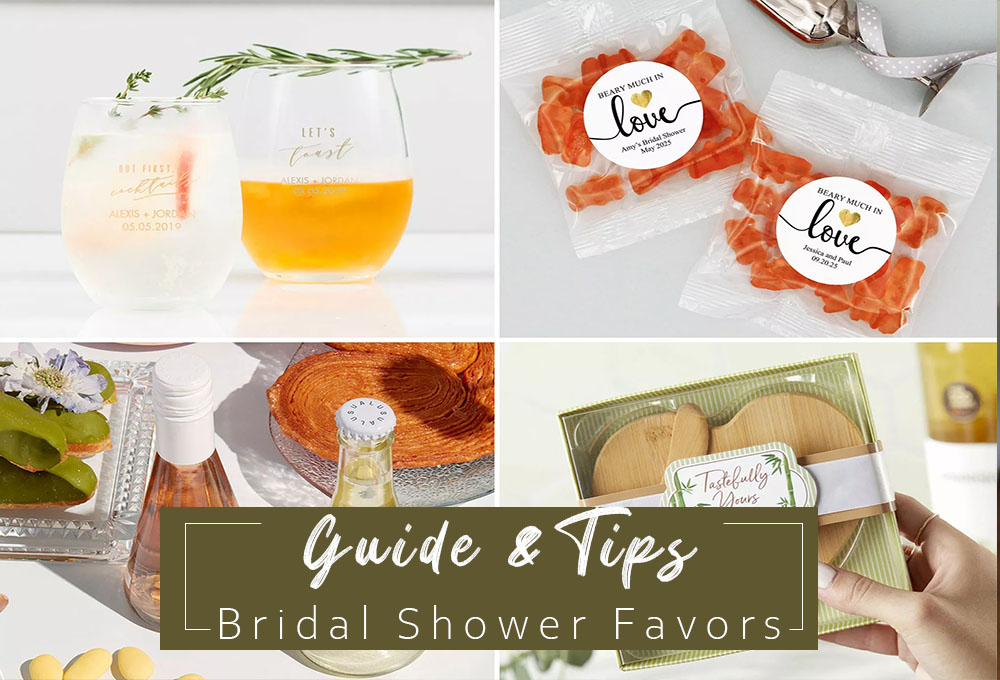 If you're looking for the perfect bridal shower favors to give your guests, we've got you covered. From personalized coffee cups to personalized candles, we have it all! And if you want to go all out, check out our selection of 30+ Best Bridal Shower Favors.
FAQ
There isn't so much difference save for a few things. A wedding shower is inclusive of the couple and guests of all gender. The gifts, also from the registry, are based on what the couple can use or benefit from.
Bridal showers are more traditional and only include the bride. The groom seldom attends, and the guest list is all female. The gifts given are more bride focused, which could range from sexual items to lingerie, home appliances, and more.
Today, with same-sex marriages, couples have the opportunity to choose either of the two to suit their needs.
Yes, it is quite necessary to give bridal shower gift favors to guests. This is because they've showered you with gifts and deserve to get something in return. These favors could be usable items, keepsakes, treats, or anything of importance. The cost doesn't matter but the thought.
The proper amount to spend on bridal shower favors falls between $1 to $15. When shopping for favors, ensure that they're chirp, albeit unique. The reason is that they're not actual gifts but fun items to commemorate your pre-wedding event. Also, you still have to buy wedding favors, so you may want to save for that.
Do's And Don'ts Of Bridal Showers
DON'T: Have Favors out of Obligation
Favors are nice and thoughtful additions to your bridal shower, but you aren't obligated. If you cannot afford to offer some due to your budget, then it's okay. The attendees are your loved ones, and we're sure that your good news is the best gift for them.
DON'T: Make Your Own Edible Favors
Two things to consider before opting for edible favors are time constraint and freshness. Choosing edible favors means that they must be made and packaged a day before the event. You could get really busy preparing that you'd not have time to do this. So delegate or outsource this task to professionals or family and friends.
DO: Choose Something Meaningful
If it's not meaningful, then it's not worth it. So choose favors that will create a lasting impact. This could range from bridal luncheon favors to basic arts, crafts, or anything else you can afford. It has to be something that means a lot to you and the guests.
DO: Choose Something Useful
Useful favors, even though cheap, will never leave the memory of your guests. Pick out things that they can use like candles for relaxation, keepsakes, spices, succulents, etc.
DO: Include a Sweet Note
Whether you've given favors or not, it is mandatory that you give cute notes to guests. Appreciate them for coming to celebrate with you, and remind them they are valuable.
DO: Choosing gifts in accordance with each bridesmaid's taste
Variety, they say, is the spice of life. Get your bridesmaids to come up with unique and cheap bridal shower favor ideas. Buy a few of their choices and surprise everyone with them.
DO: Consider Presentation and Distribution of Your Favors
A beautiful way to present and distribute wedding favors is by making access easy. As such, place them in baskets on the tables or create a strategic point where everyone can pick from.
Bridal Shower Favor Ideas
Our bridal shower gift list includes an extensive list of beautiful gifts for guests. There are many options for wedding themes, price ranges, and functionality.
For Practical Brides
What are some cheap bridal shower favor ideas that will be equally useful to your guests? Here are some options.
Whether you're throwing a bridal shower or a baby shower, hand sanitizers are perfect. This is actually the most popular wedding favor to give out. Not only do you want your guests to be safe when handling gifts for the bride, but you also want them to stay healthy and avoid colds, flus, and other illnesses.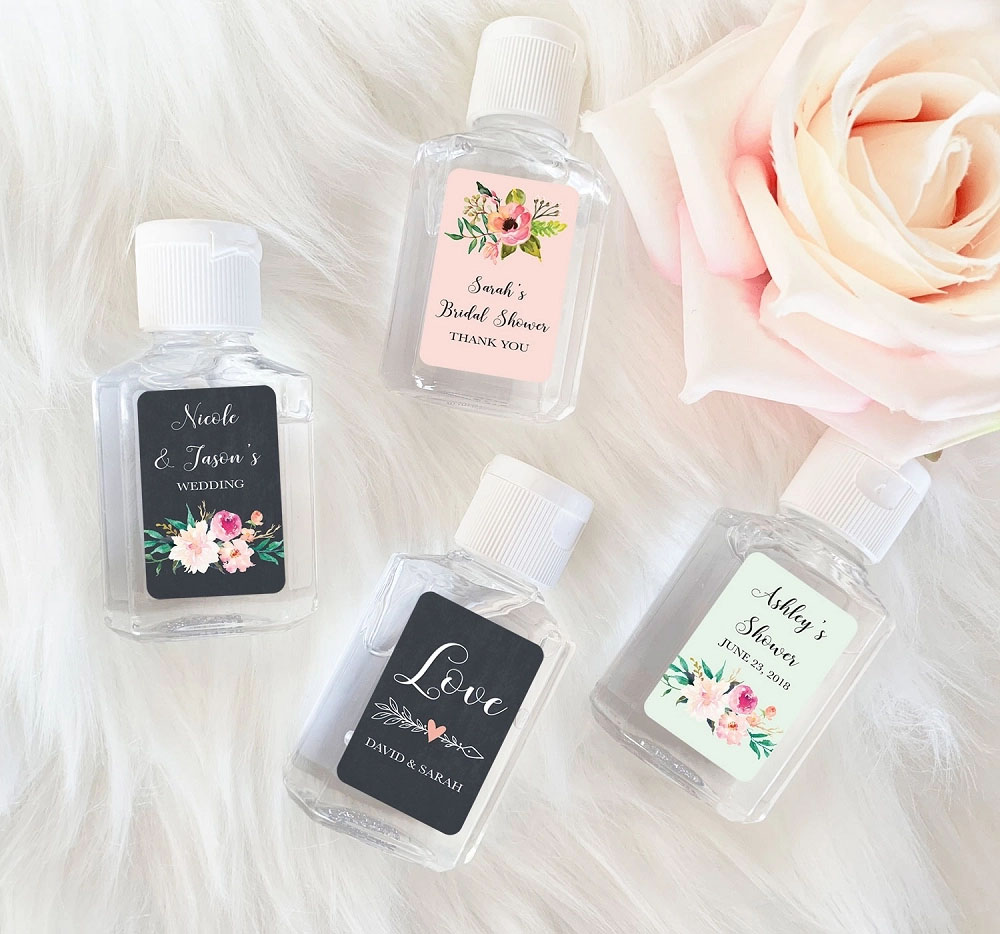 Heart-Shaped Measuring Spoons
It's a sweet gesture, and these heart-shaped measuring spoons make for a great accessory for the home cook who is a fan of the sweet dessert.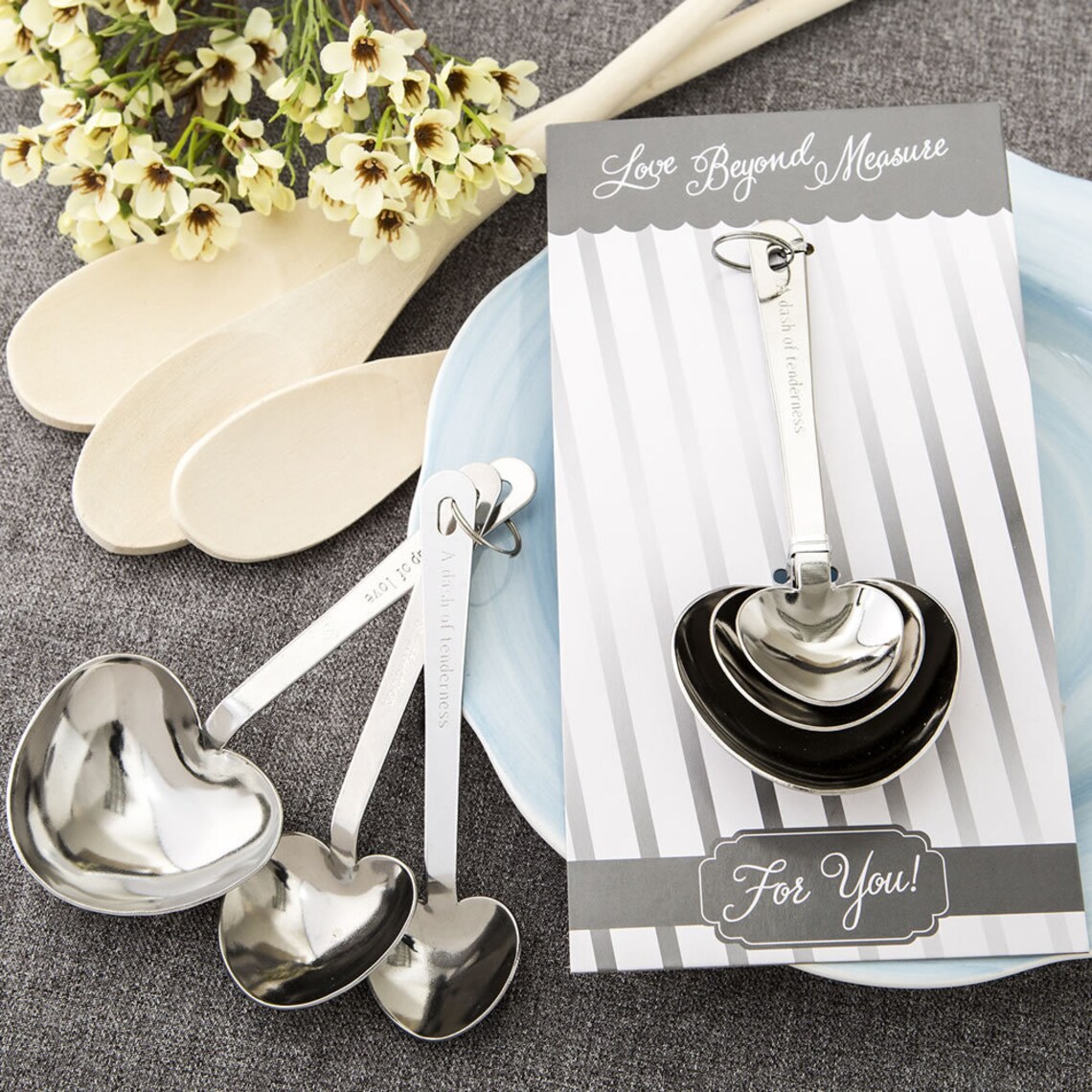 A shawl is a classic, soft and luxurious accessory. If your budget is tight, choose a less expensive option, like a muslin or cotton shawl, but don't skimp on quality. They'll be a thoughtful addition to every guest's bridal shower gift from you!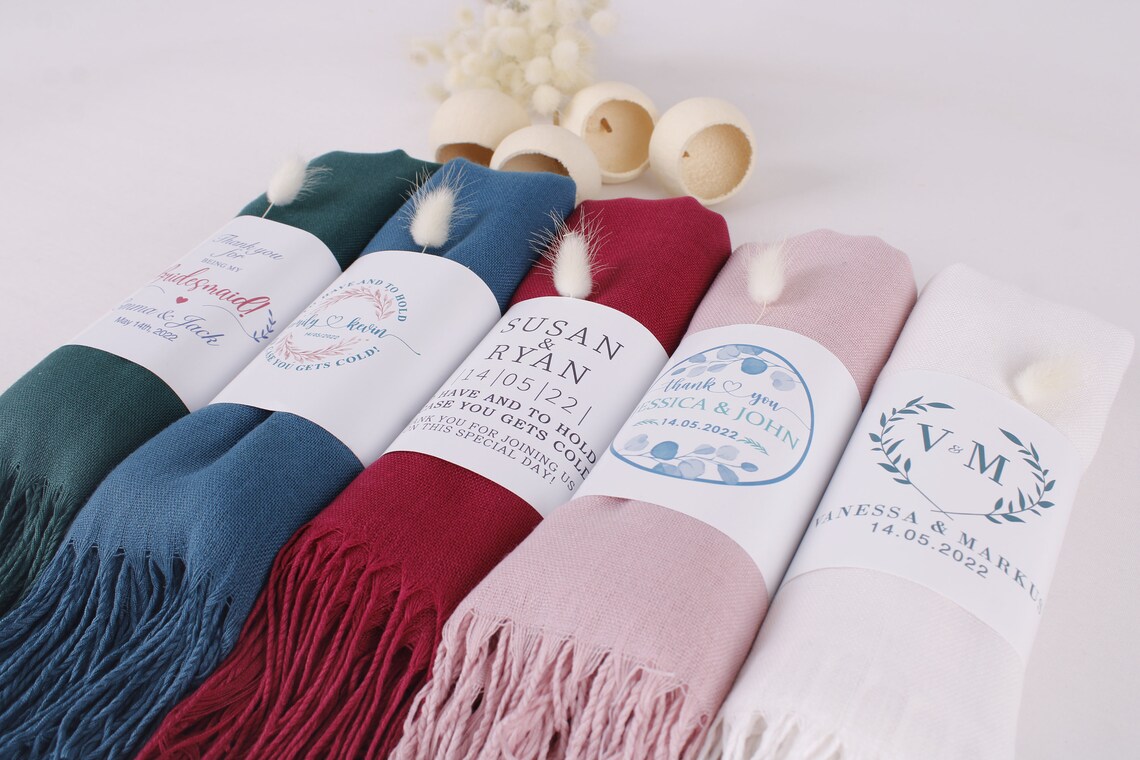 Give your guests a personalized whisk that is perfect for cooking and baking. Perfect for someone who is hosting a special dinner to commemorate the occasion.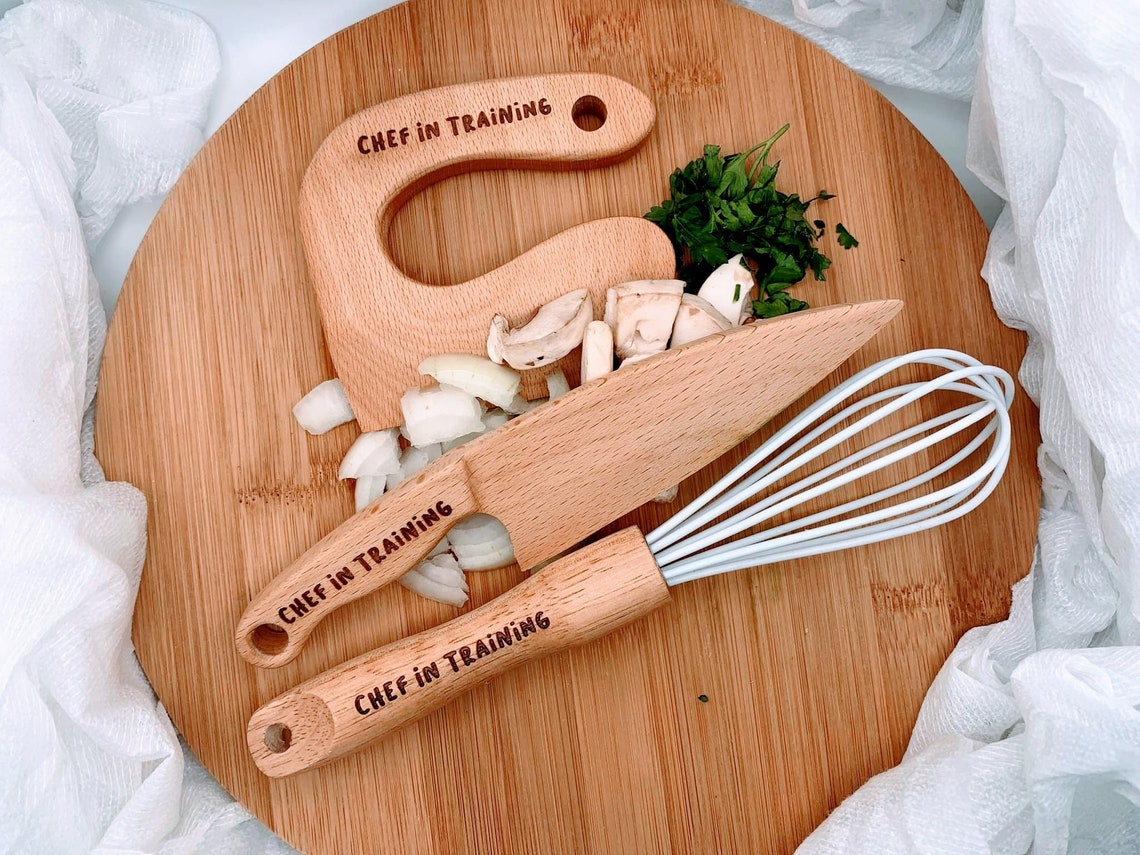 Cork coasters are a practical favor everyone will appreciate. With some cork coasters, you can add a fun message to the bottom of each. Be sure to select a coaster that will co-ordinate with your wedding colors.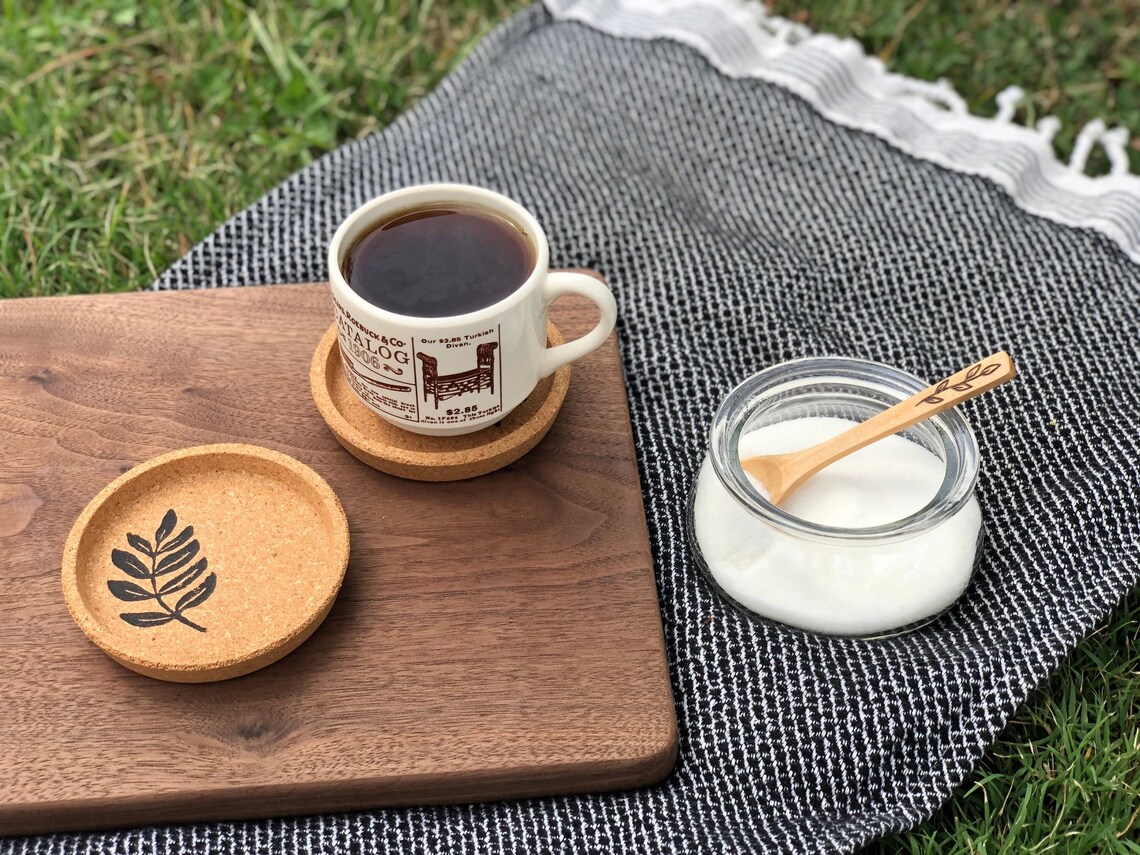 Creative Bridal Shower Favor Ideas
Make your bridal shower favors stand out from the crowd. They're useful, meaningful, and environmentally friendly.
A practical and cute way to present your guests with their own bottle opener they can use all summer long! This is a great favor for bridal parties that includes both men and women.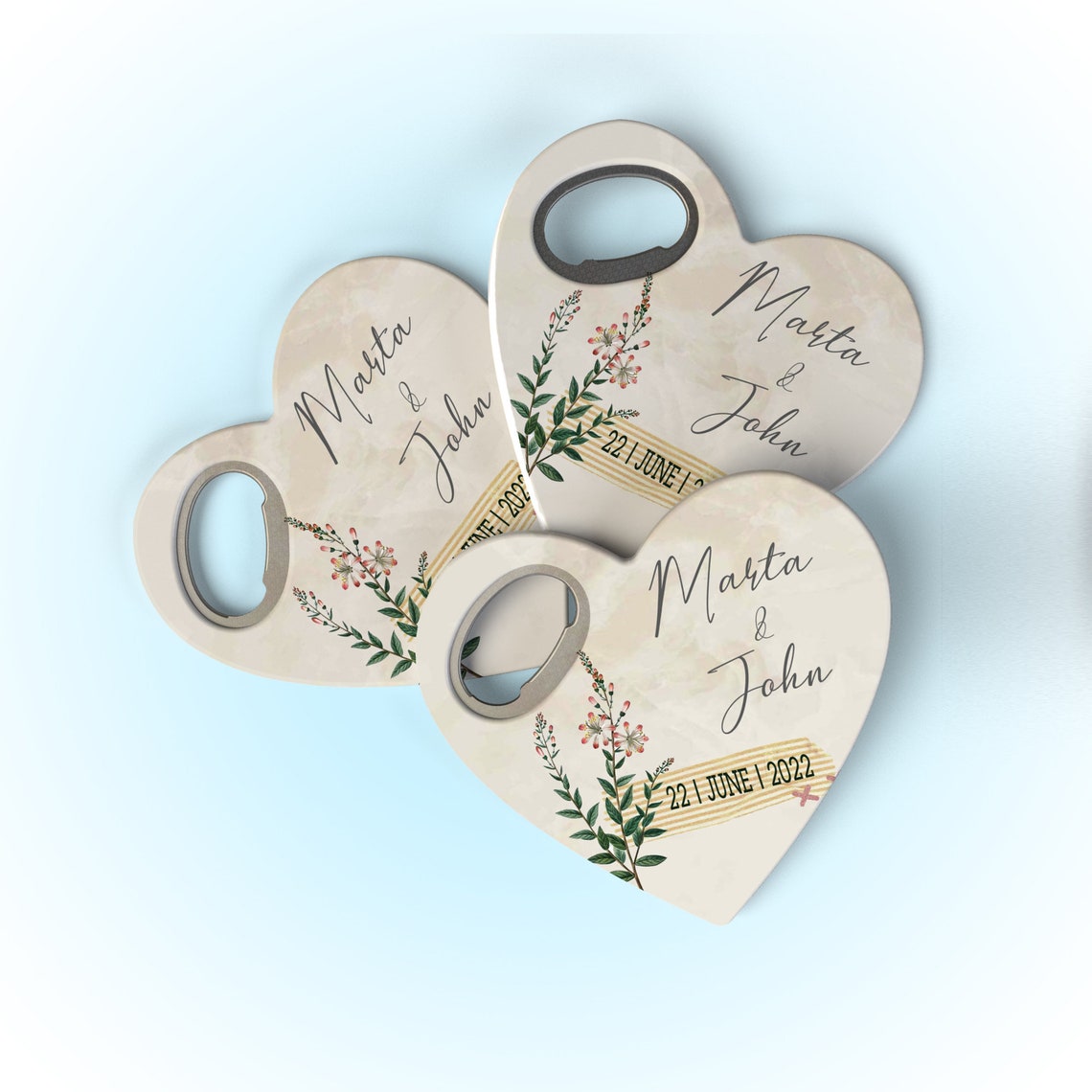 A white pine seedling is a great idea for a favor for the happy couple. It can grow easily in the yard of the recipient, look natural and fresh, and will likely continue to grow and grow, allowing it to stay planted in the recipient's yard when it becomes a tree.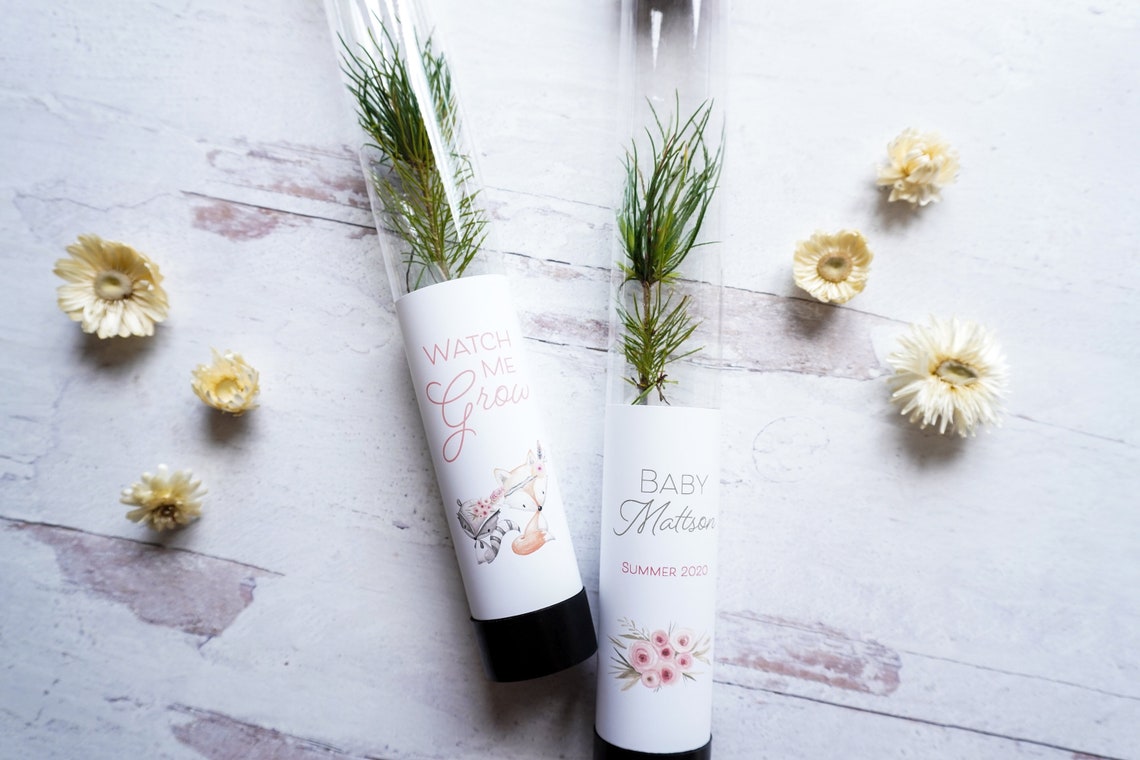 Wildflower seeds can offer a pretty backdrop for a unique bridal shower favor. The tiny seeds can be mixed with your choice of mono or biodegradable potting mix. The mix should be thoroughly watered then located in a location with the right amount of sunlight and watered when needed. The seeds should germinate within two to three weeks and the seeds can be planted in your garden or another garden elsewhere.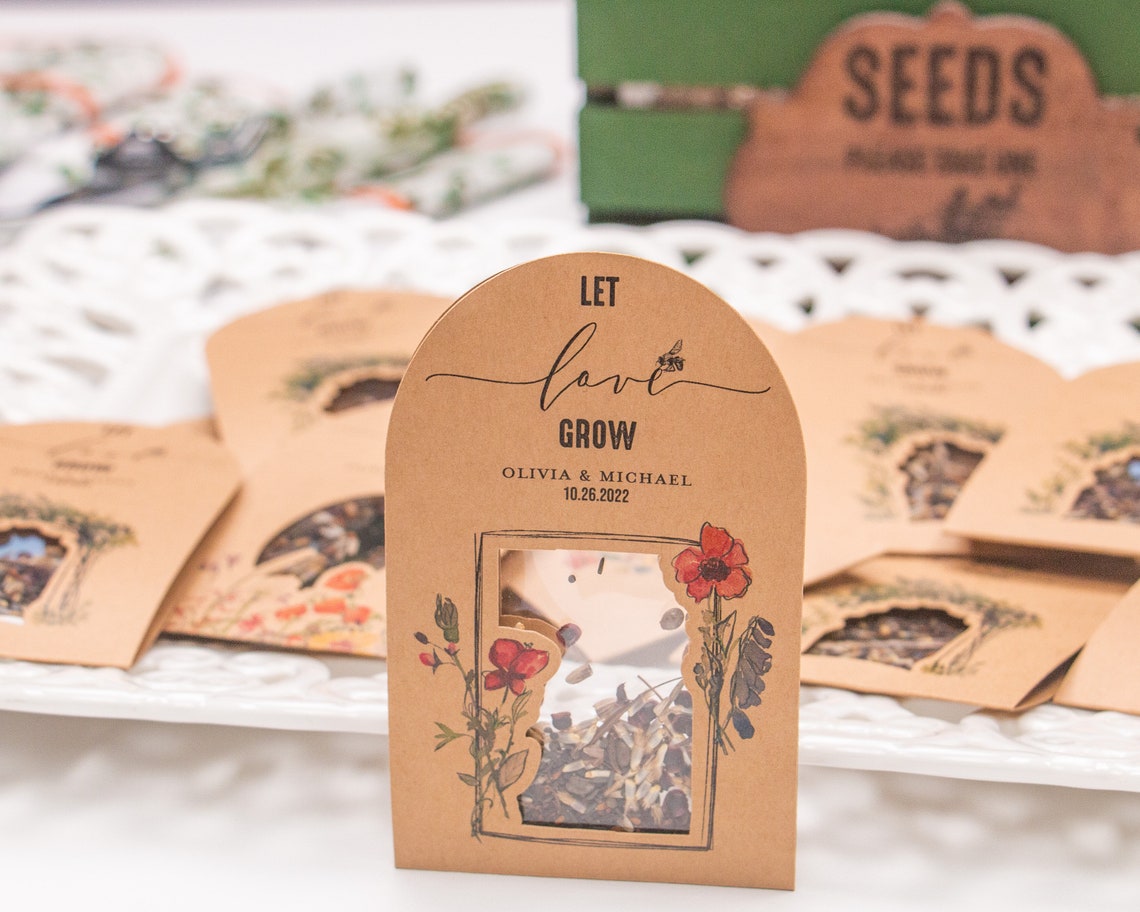 Beauty And Care Bridal Shower Gifts
Make a statement at your bridal shower by upgrading guests' self-care. Here are some beauty and care bridal shower gifts.
Beauty product that is a sweet addition to any lip balm collection is the perfect idea for a bridal shower.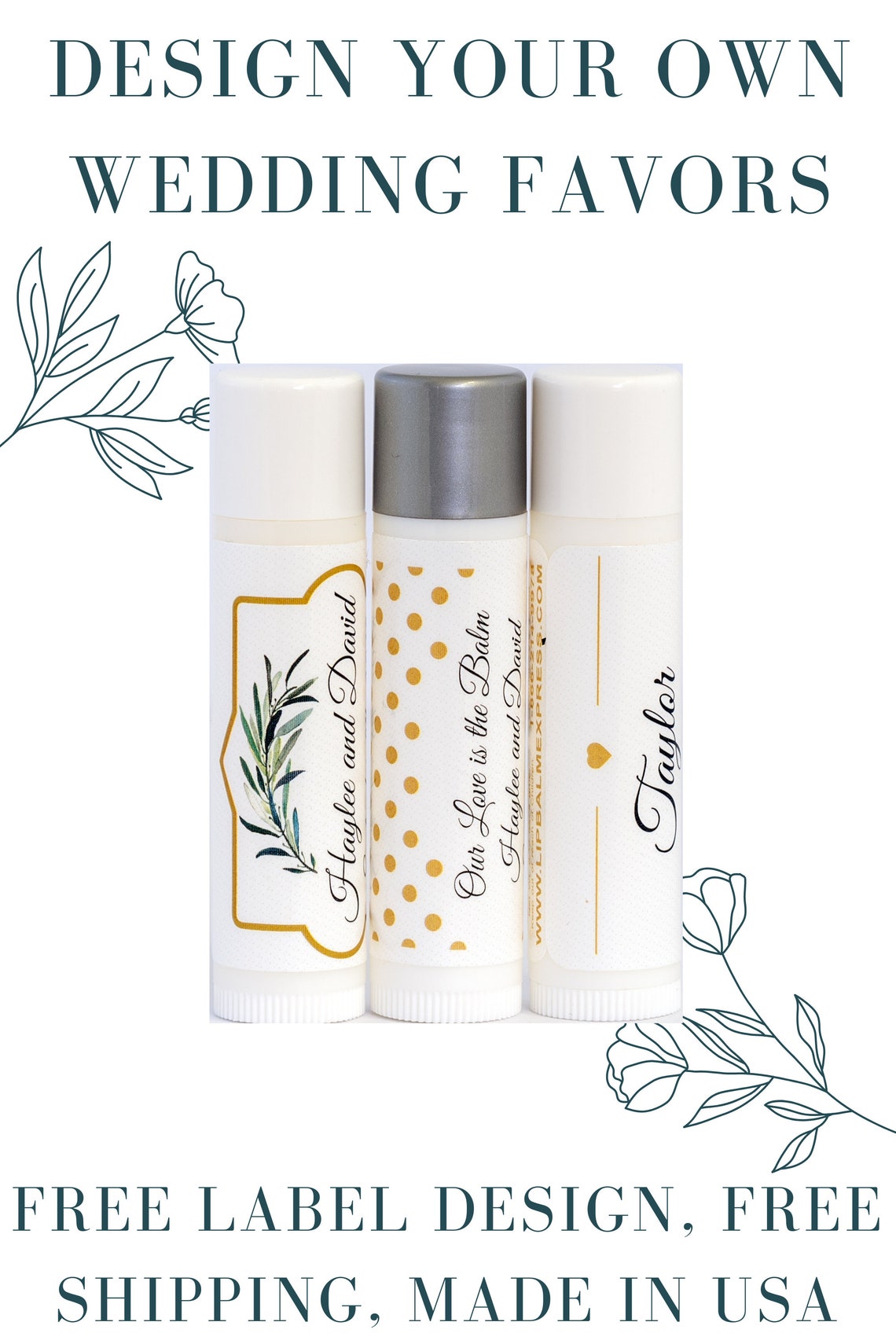 A luxurious soap made with fresh roses, essential oils, and gentle bubbles. Traditionally used for relaxation. Perfect for your bridal party.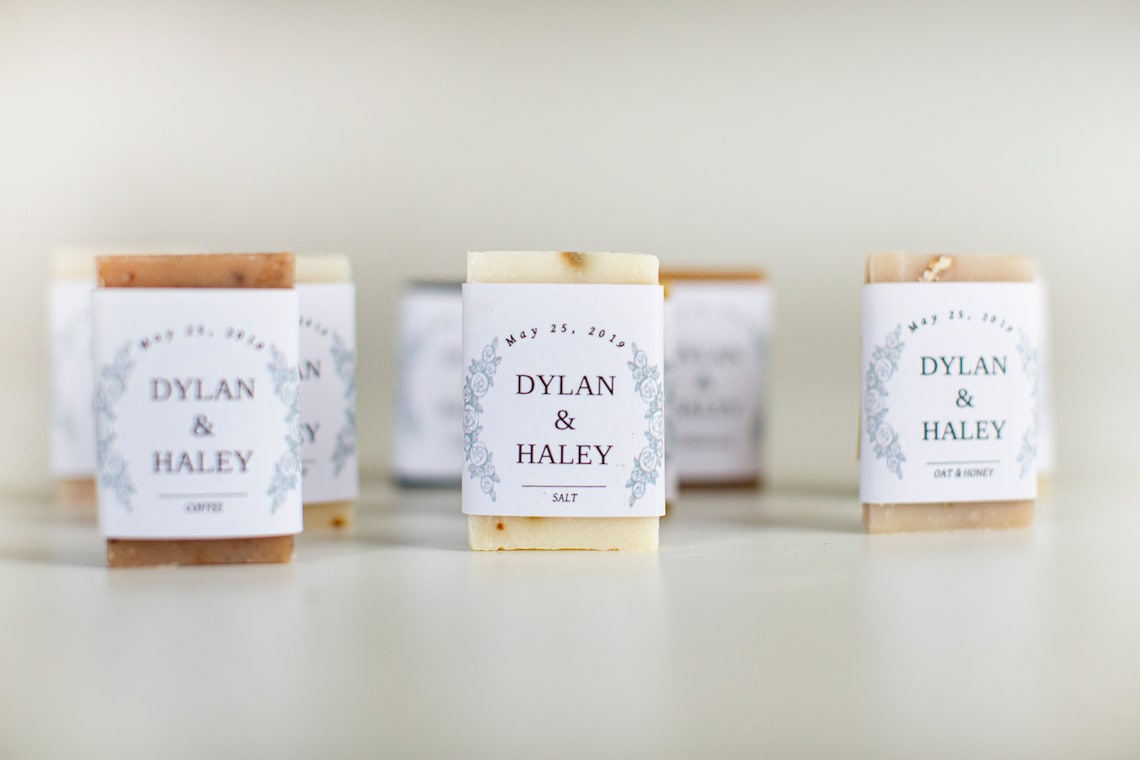 Lavender has long been used in many cultures. It's popular in cosmetics, aromatherapy, and bedroom decor. It can be used in soaps, salts, and even teas. To celebrate their wedding day, your maid of honor and best woman will appreciate this set of delicate salts that can be used to soothe or simply add a relaxing ambiance to their day.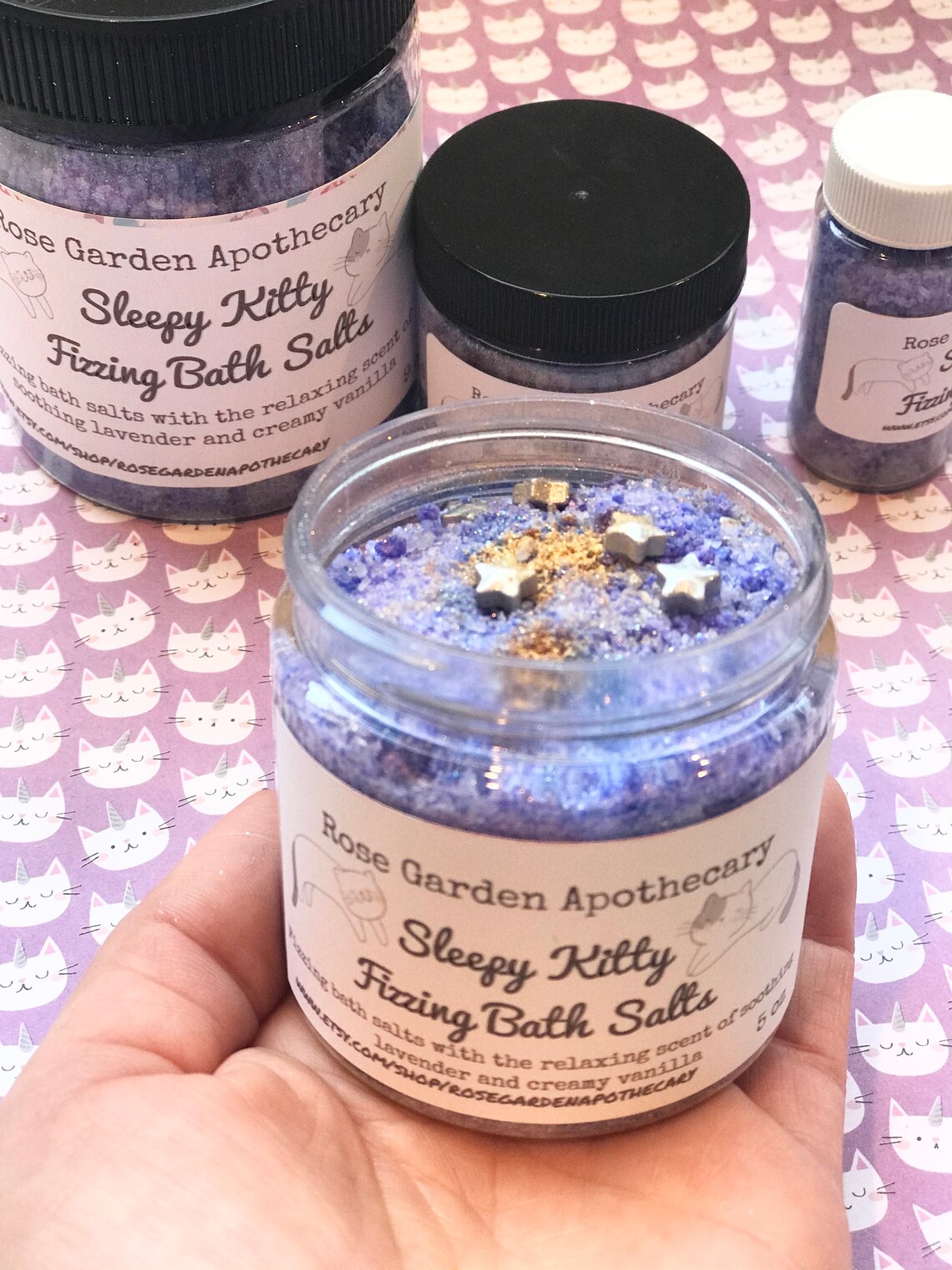 A new season, a new nail color. One of the best gifts for your guest is, of course, a new shade of polish for their nails. But that's just one option. Consider other ideas such as a lip gloss to match her new hair color, a perfume mist, a new necklace, a new sterling silver bracelet, a pair of earrings, or a new container of nail polish.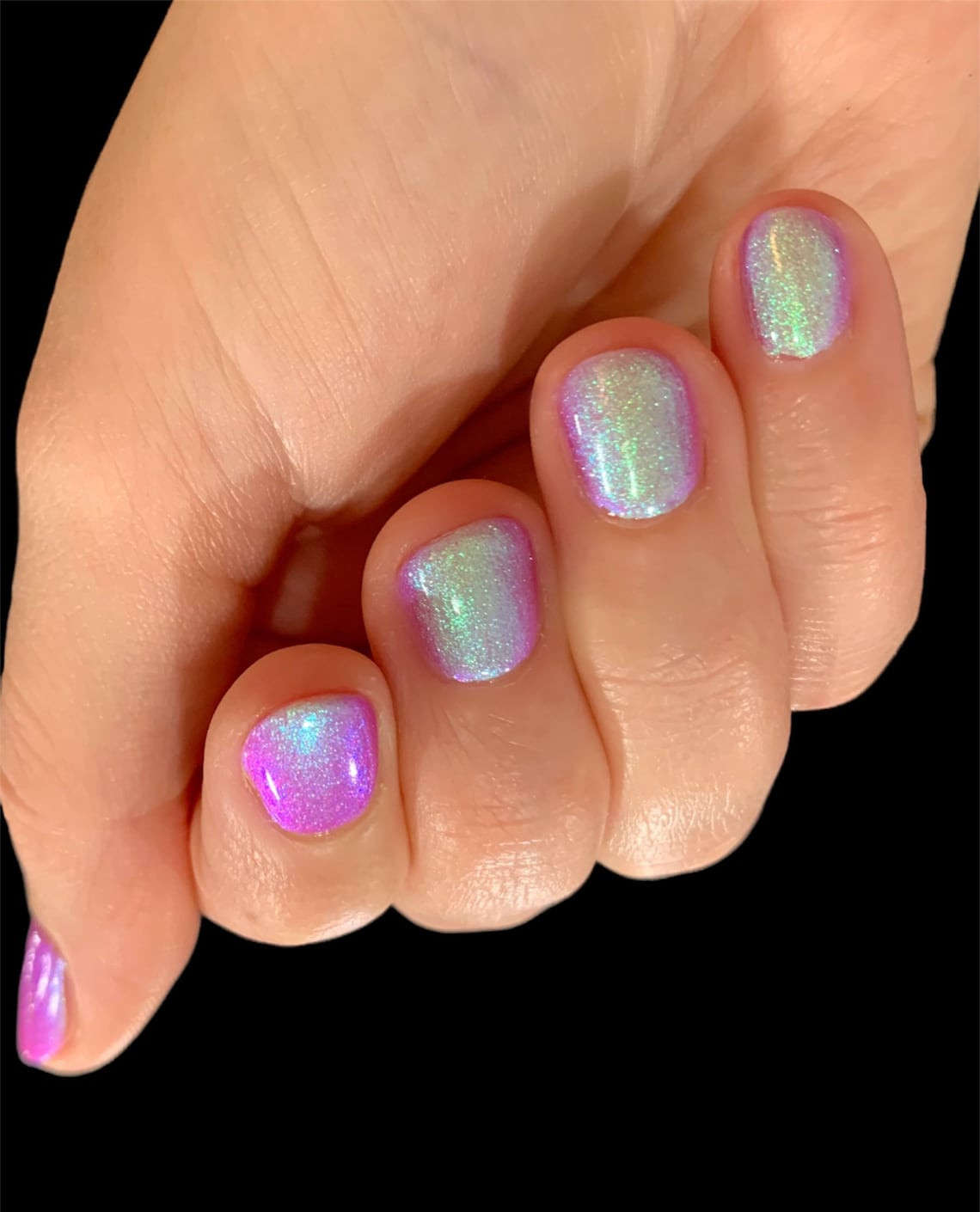 Inexpensive Bridal Shower Favors
You can also create heartfelt, practical, and beautiful bridal shower favors by doing so. Here is a list of cheap bridal shower favor ideas.
Champagne Flutes for Bridal Shower
If you are having a champagne-themed brunch, one of the coolest things you could do is include champagne flutes in your favors. You could also serve wine with this favor. The flute itself could have a champagne bubble on top. Make the favor stand out by choosing a unique color for the top of the flute. A common one is red, but you could pick another like purple, dark blue, or dark green, among others.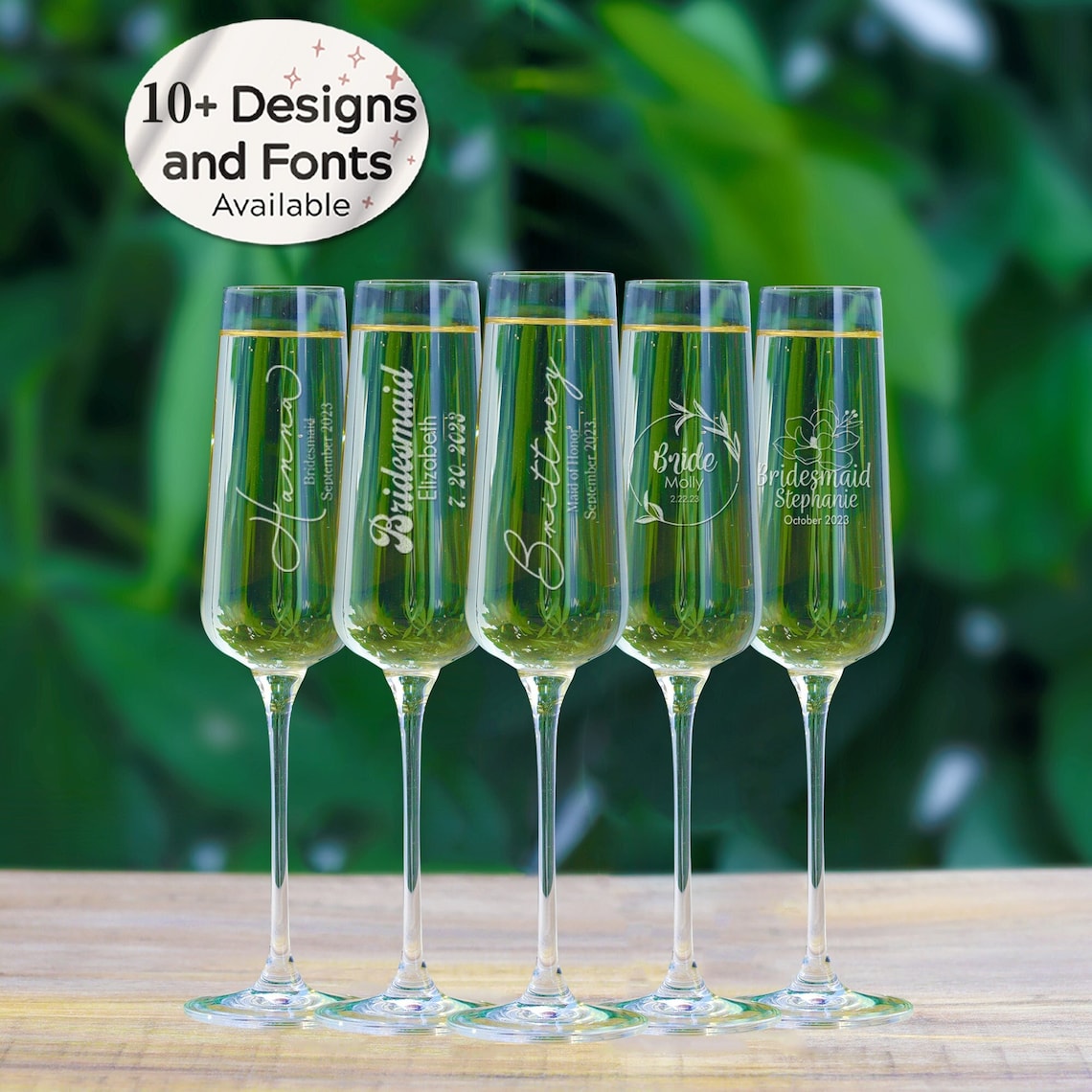 Some of the best bridal shower favors include plants. The succulent planter looks great on a potted plant table, or even as a centerpiece. Guests can plant their seeds in the succulent planter and watch them grow! It's a great way for them to participate in the wedding.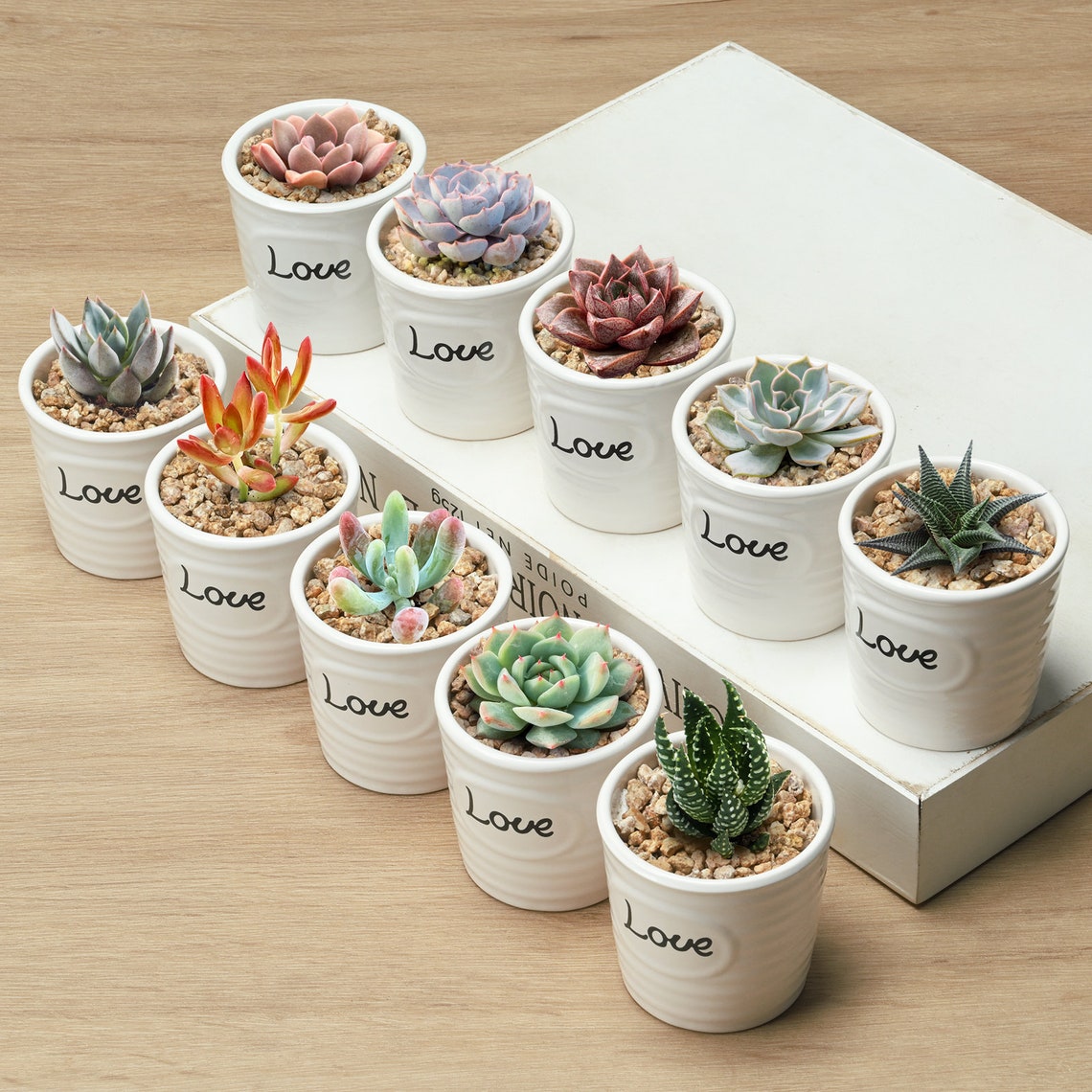 A colorful luggage tag isn't a bad choice for a shower guest to take back to the airport. They're thoughtful and useful and will benefit your guest for years to come. Whether it's this pretty red luggage tag that's flirty and girly or an elegant silver luggage tag with a monogram, these tags are sure to make your guests feel special. The design of these tags is usually not to be used for identification purposes.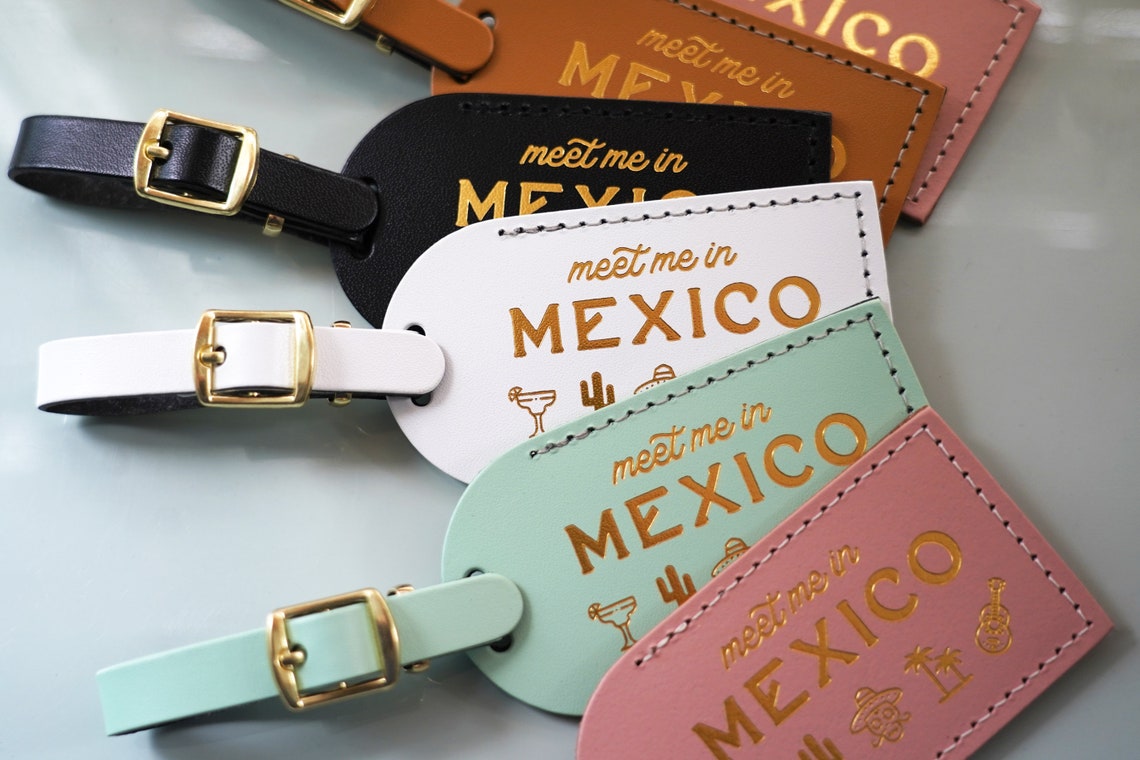 Hair ties are a good choice because they're practical, inexpensive, and will be used as a gift. They won't take up much space, and they're a great option for ladies who have lots of hair.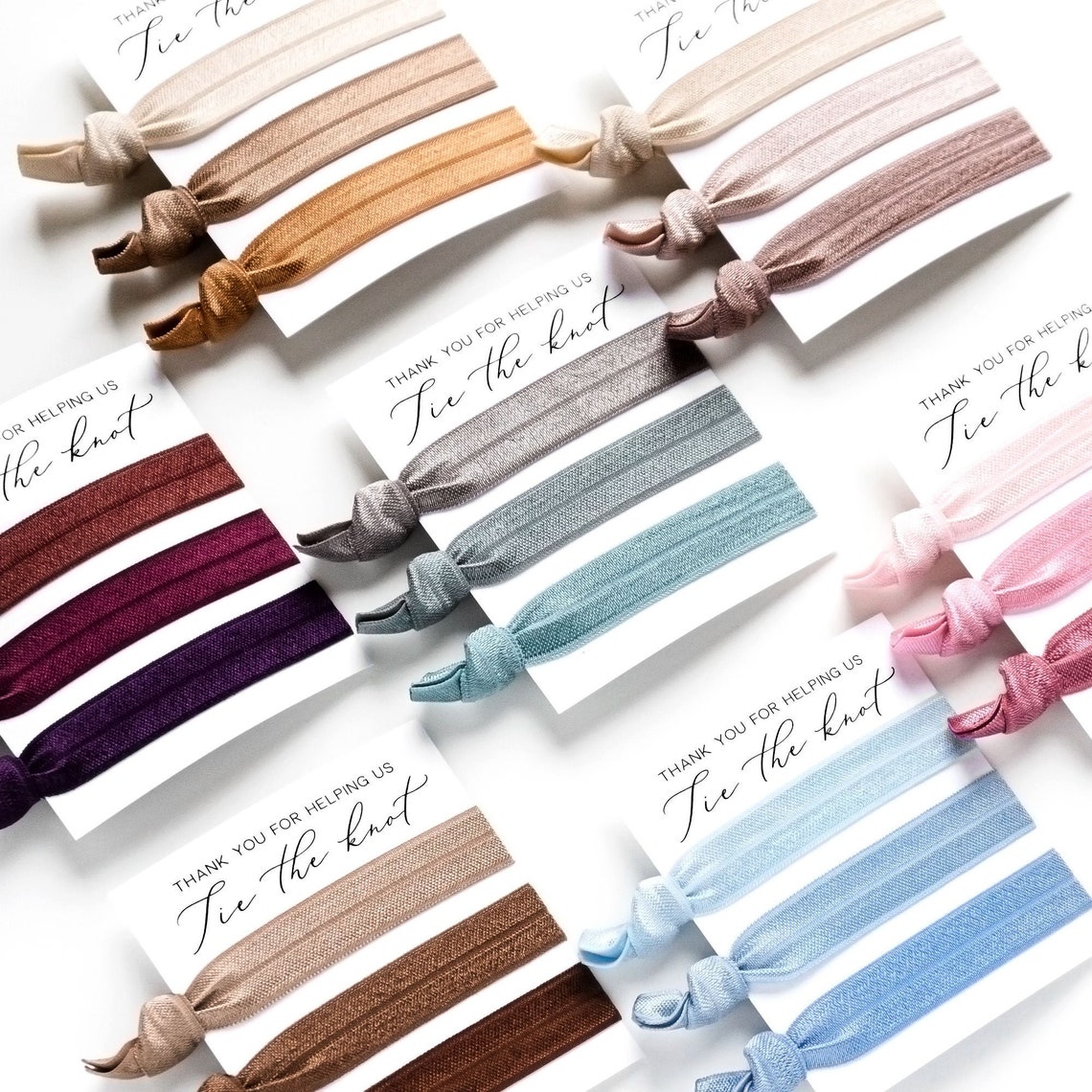 A Hot Cocoa Tube is like a normal hot chocolate bar except the little marshmallows inside it are replaced with chocolate chips. It's a perfect favor for your winter bbq's and Christmas parties.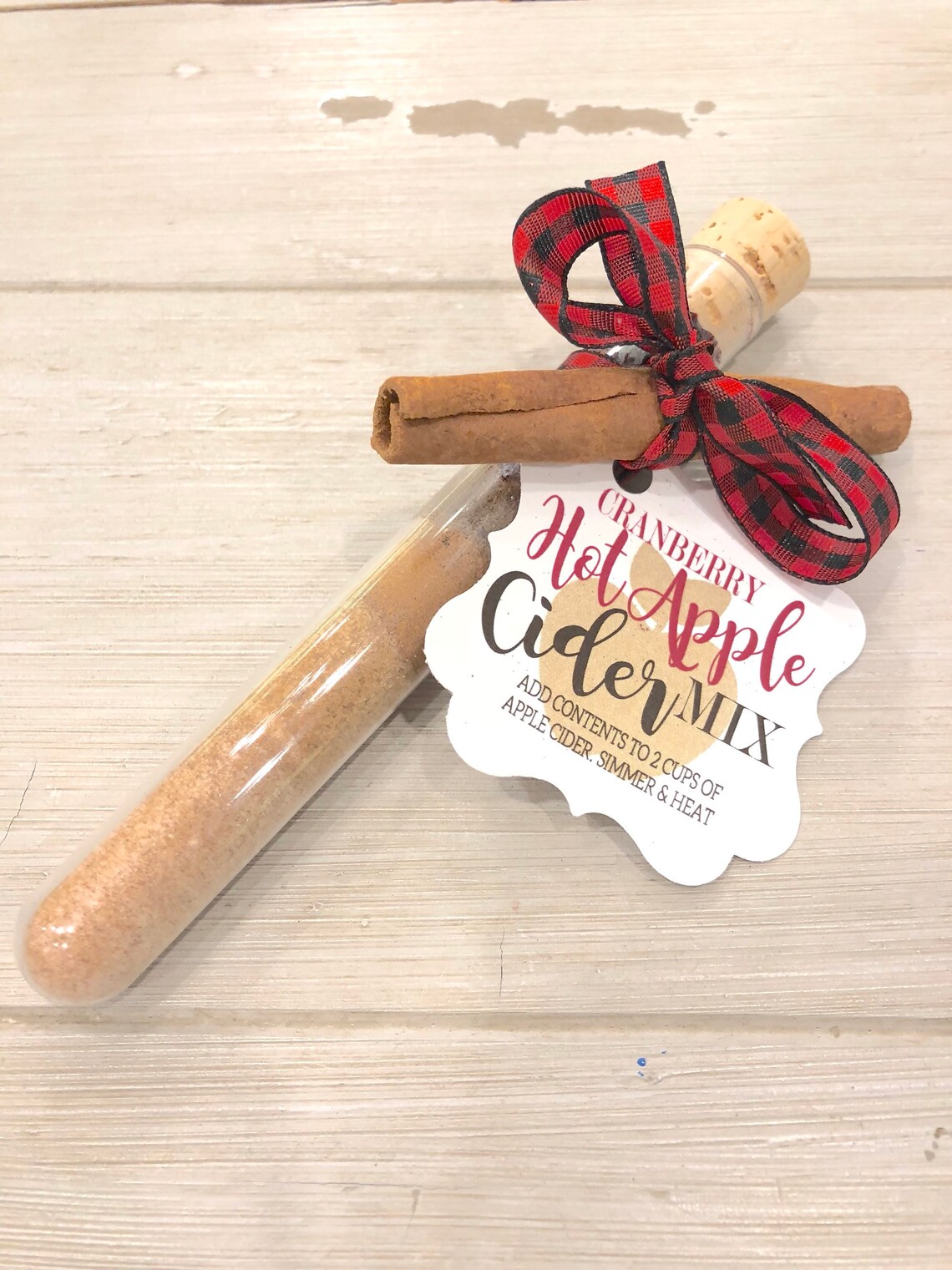 Tasty Party Favors
Partying must have something exotic. Here are some delicious bridal shower favor ideas for sweet-tooth guests.
A good way to give your guests a tasty treat without having to pay for the cost of the item, jars of jam are a consideration that does not go unnoticed.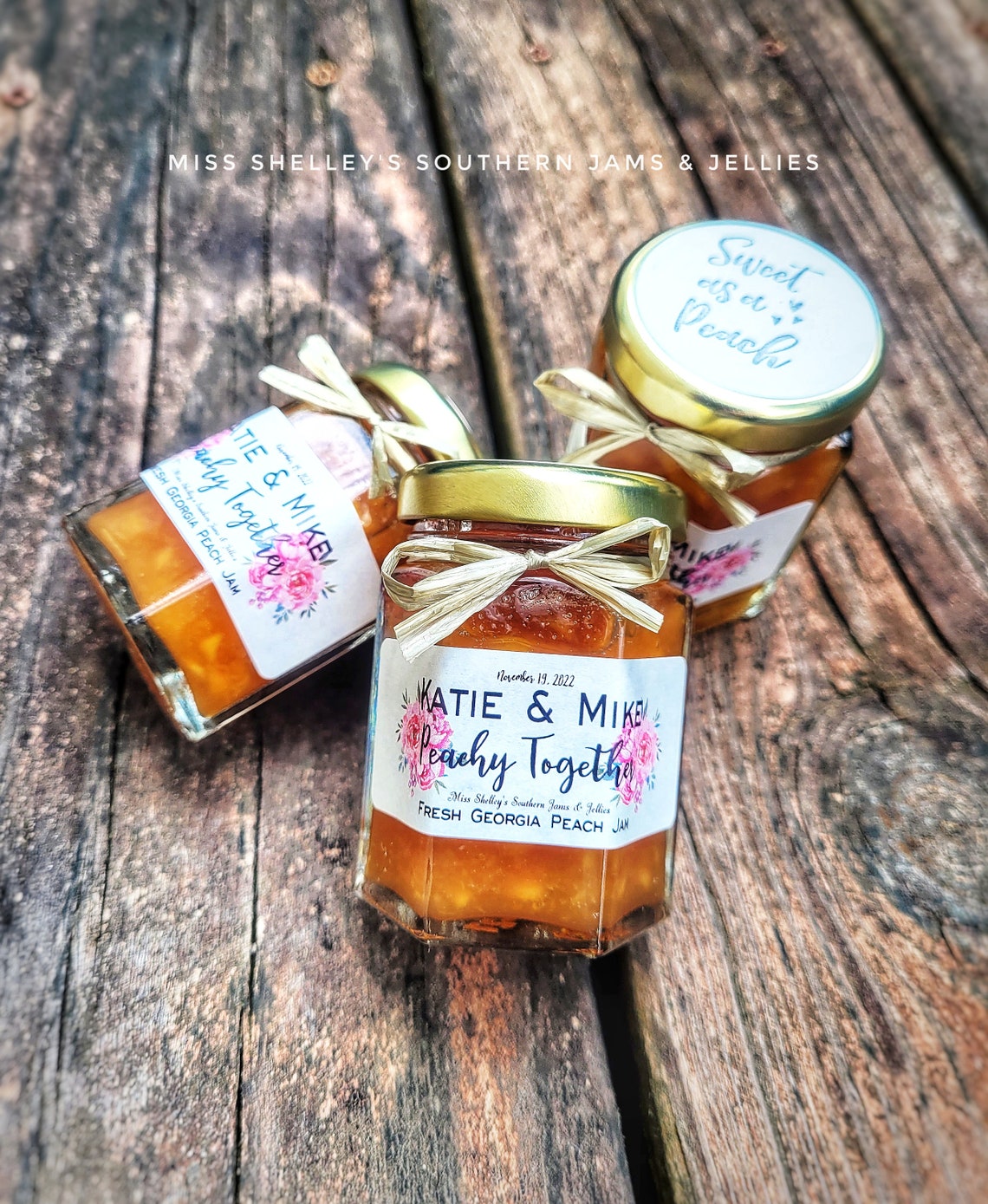 Lollipop Bridal Shower Favors
Add a little bit of spice to your bridal shower with these creative, colorful, and adorable lollipop favors. These are mini, bite-sized gifts that can provide potential memories to last a lifetime for each of your attendees.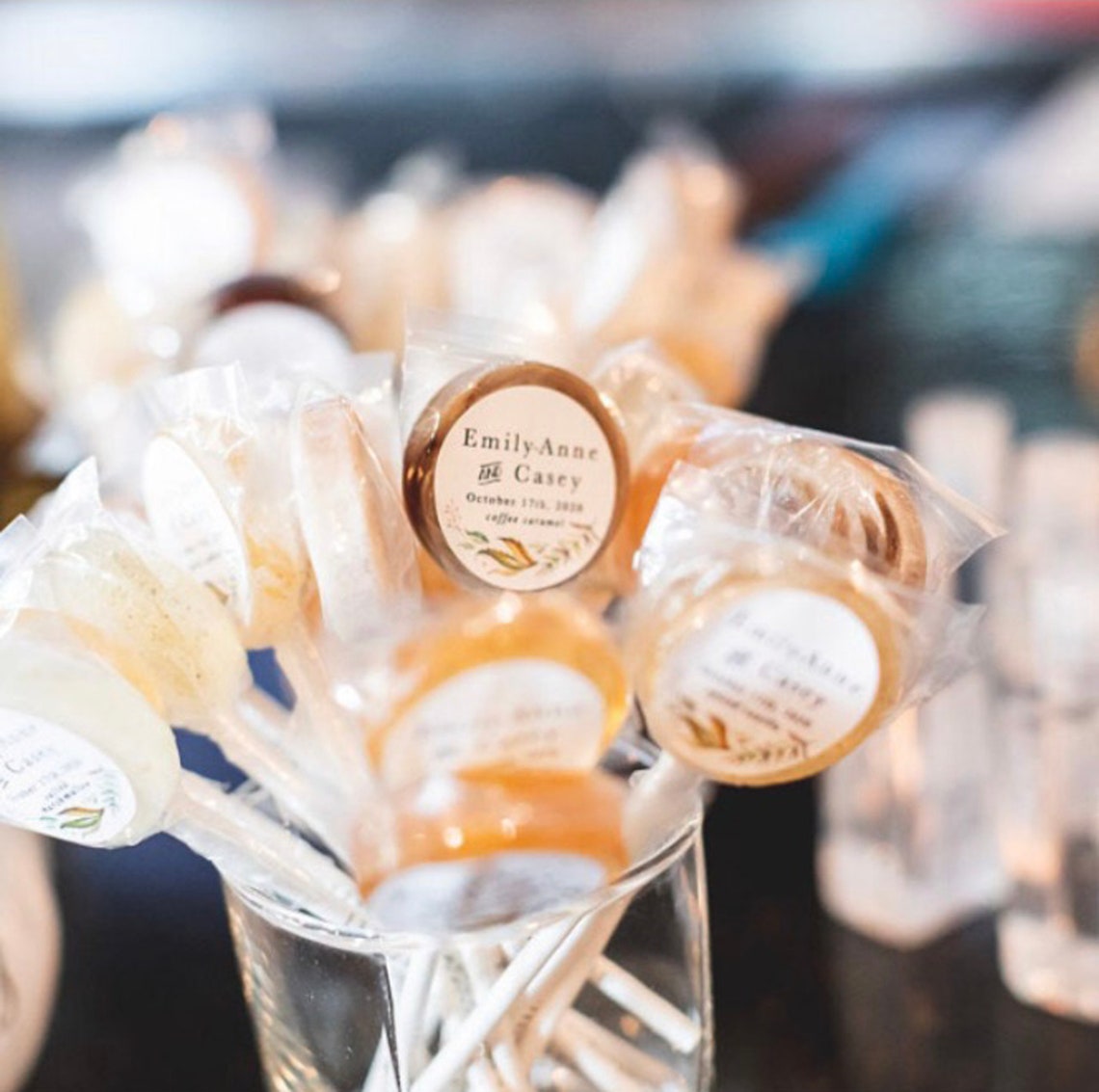 Heart Favor Boxes Filled With Candies
When it comes to the bridal shower, what person wouldn't appreciate a nice continuous of sweet smelling candies in their heart box? On top of that, these heart favor boxes are handmade and filled with a variety of goodies that will satisfy your guests' sweet tooth.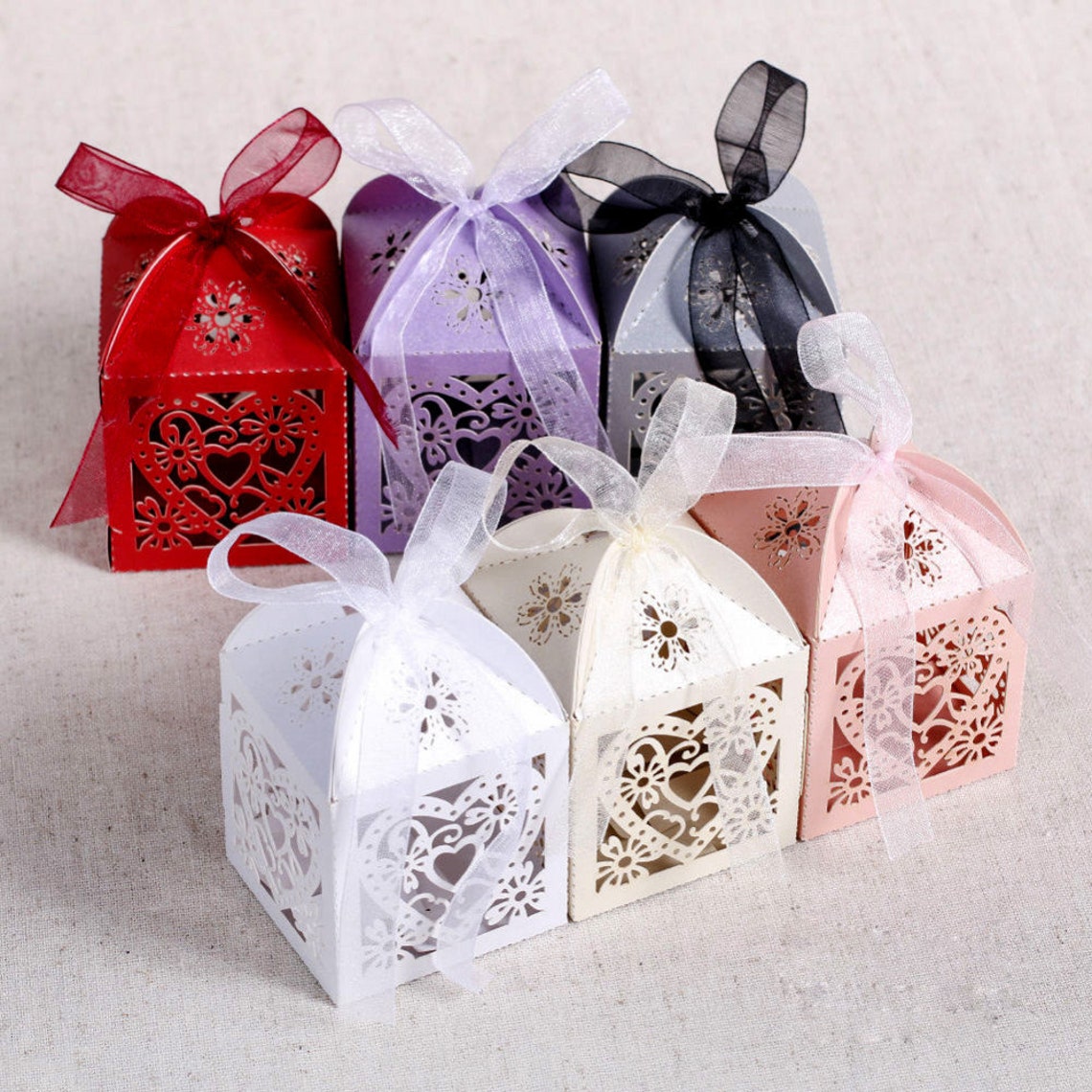 Mini Hearts Cookies Bridal Shower Favors
Mini Hearts Cookies is a heartfelt flavor of cake-like cookies and they're topped with a generous dollop of cream, cookies, cream cheese icing, and a heart-shaped cookie cutter. Celebrate the love that's in your hearts with these Mini Hearts Cookies!
Champagne and Prosecco Gummy Candy
A fun and novel option for a bridal shower favor is to select gummy sweets flavored like champagne or prosecco, and in a champagne glass bottle. They make for a cute, personalized goody bag!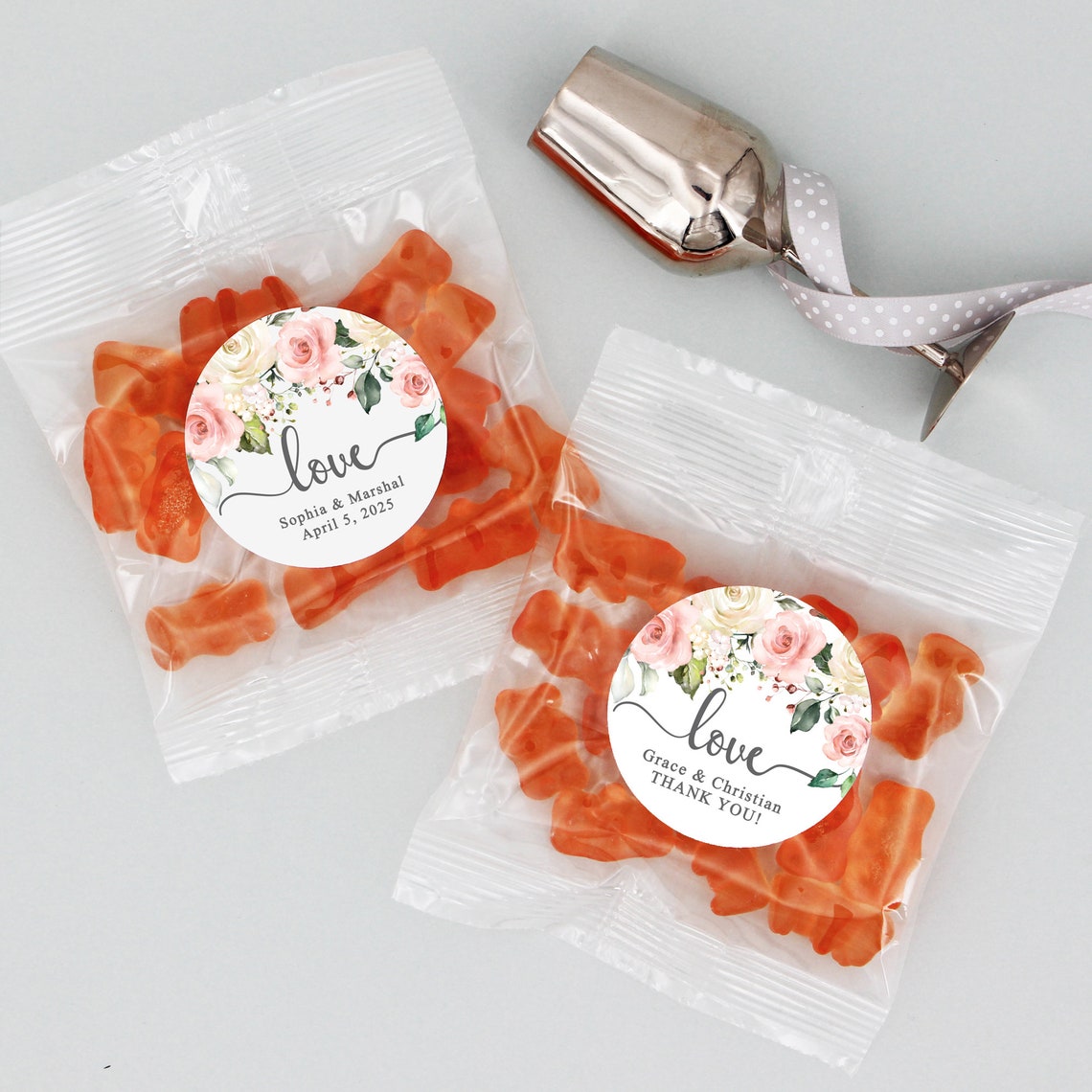 Personalized Gift Ideas
An individual bridal shower gift idea is thoughtful and heartfelt about each guest. Here are some ideas to choose from.
Bridal Shower Wine Glasses
Everyone likes to drink and in a bridal shower there will probably be a lot of drinking. Wine glasses make a great Bridal Shower Wine Glass gifts for the wine enthusiast.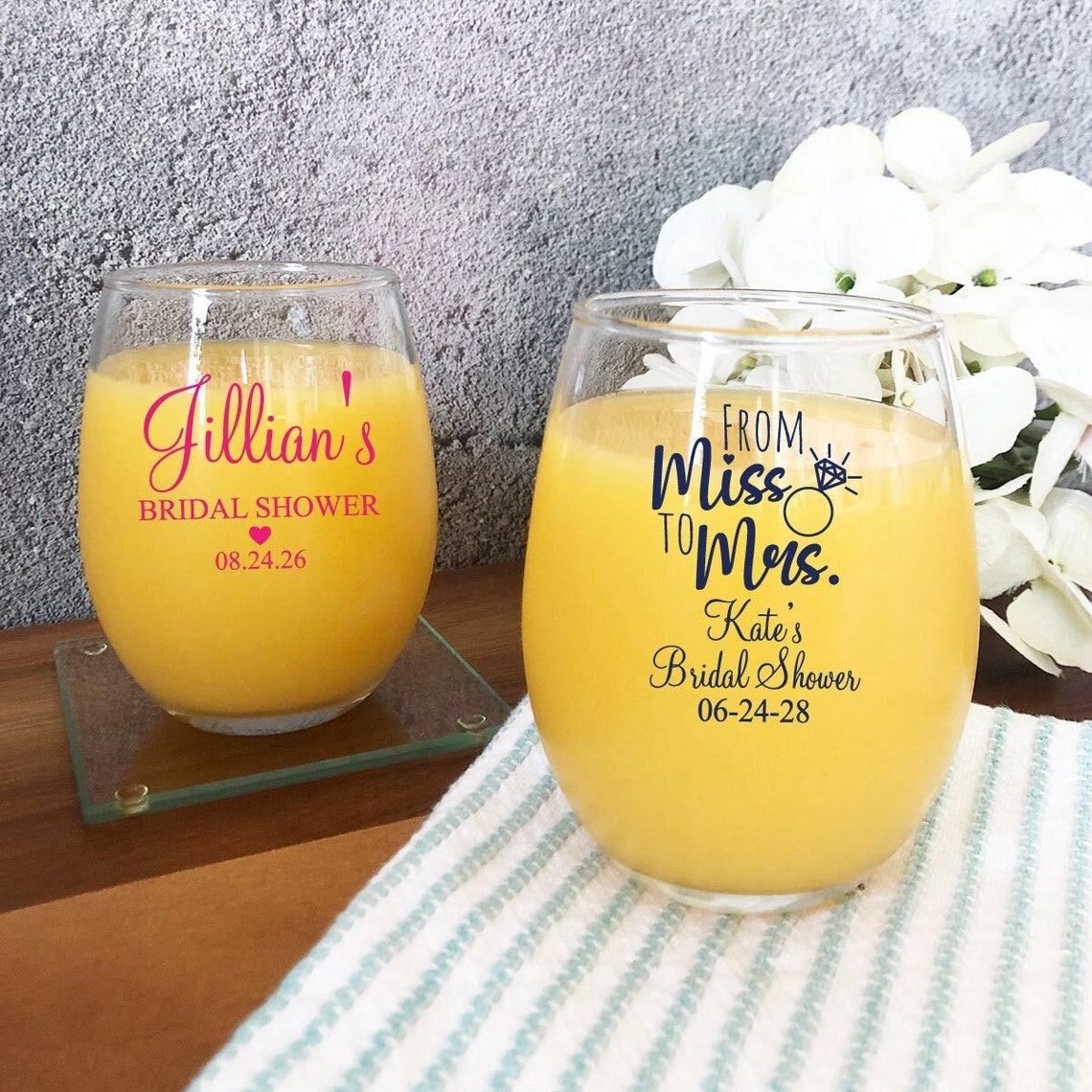 Personalized Playing Cards
This is a great gift idea for both the bride-to-be and her guests. It's easy to make and simple to gift. This can also be adapted to more than just the bride-to-be while parties.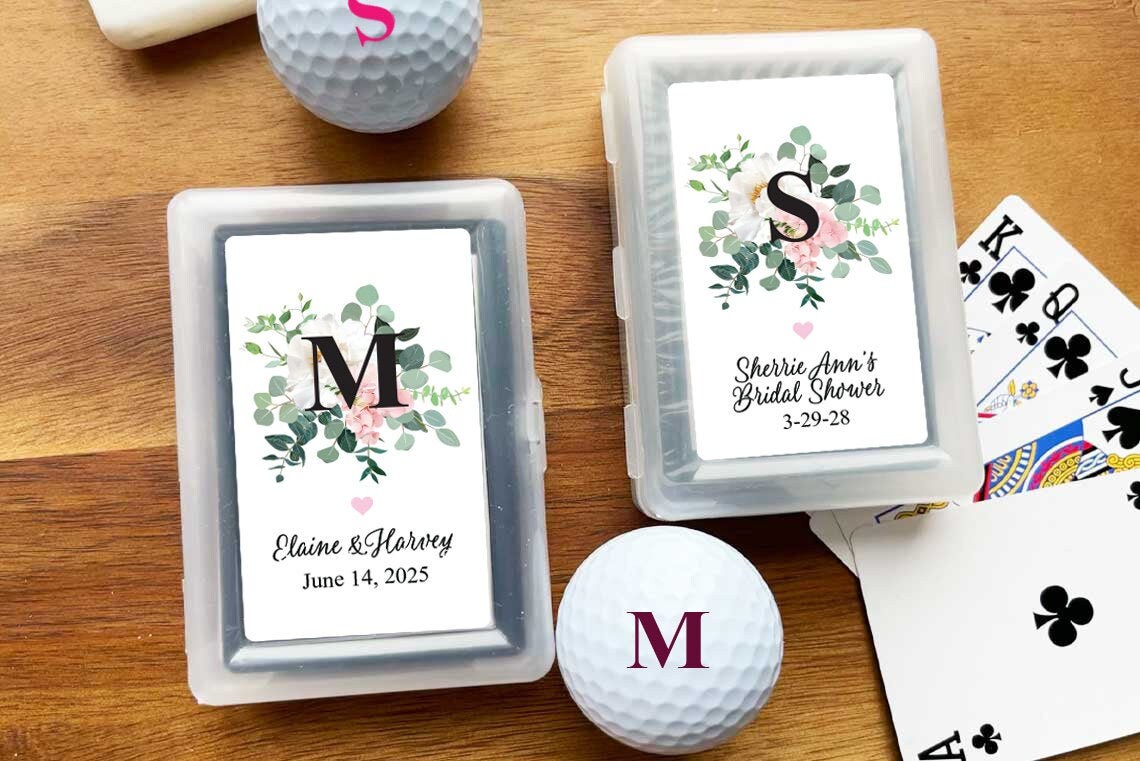 Personalized Bamboo Chopsticks
This personalized piece of chopsticks can make a great addition to your bridal shower table.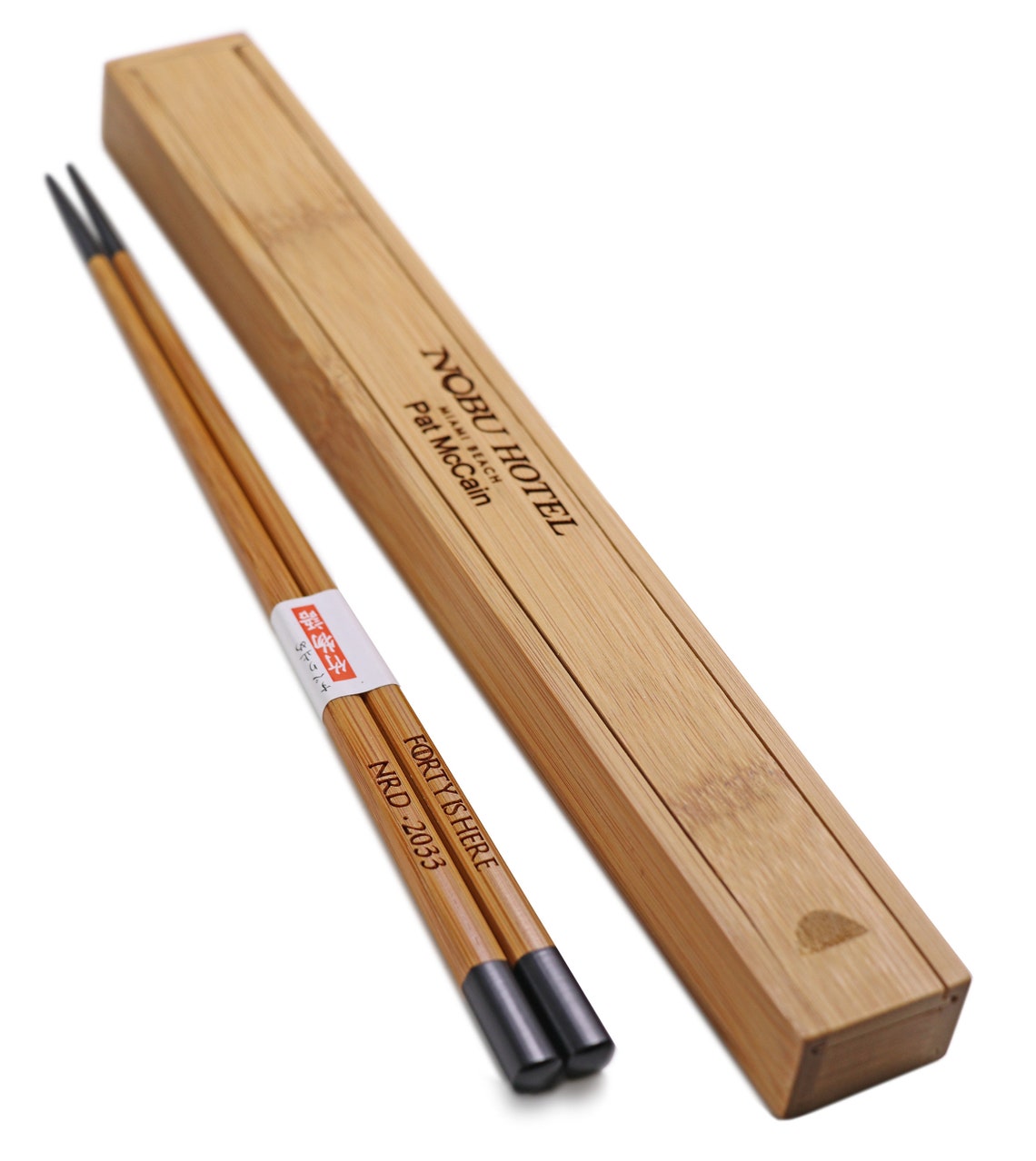 Making your special day even sweeter is this engraved wooden spoon. It fills with boozy punch or tea and makes a heartfelt bridal shower gift unique to each guest. It also looks totally charming set in a glass bowl or stretched atop a cake.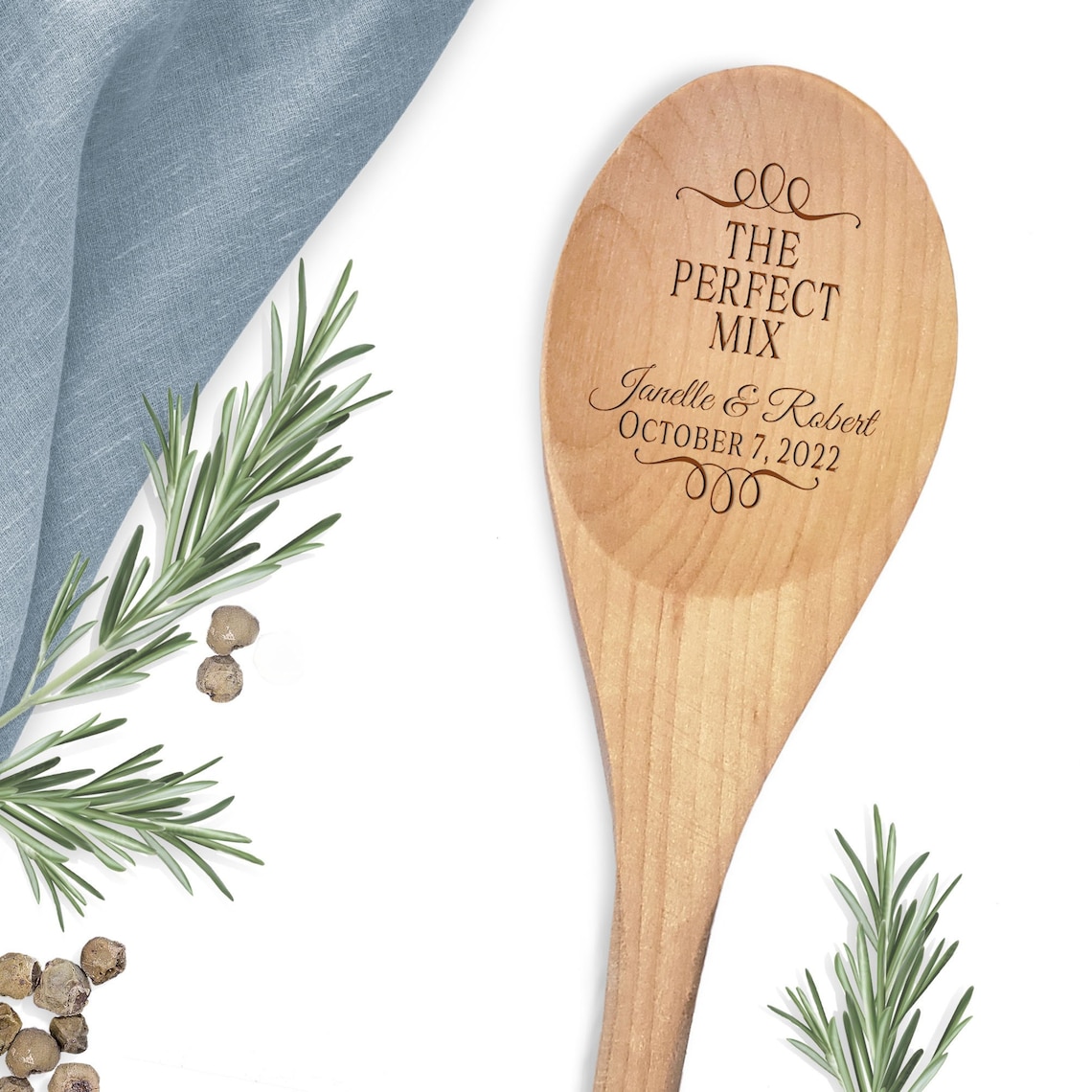 The sign mirror is a great giveaway for any female. It is multi-functional, since it can function as a mirror, compact, and a spot to put an adhesive note. These compact mirrors come in a chic velvet box with a bow and can complete any overall look. Another benefit is that compact mirrors are also a great way to brighten up a day or party, since any woman can use it!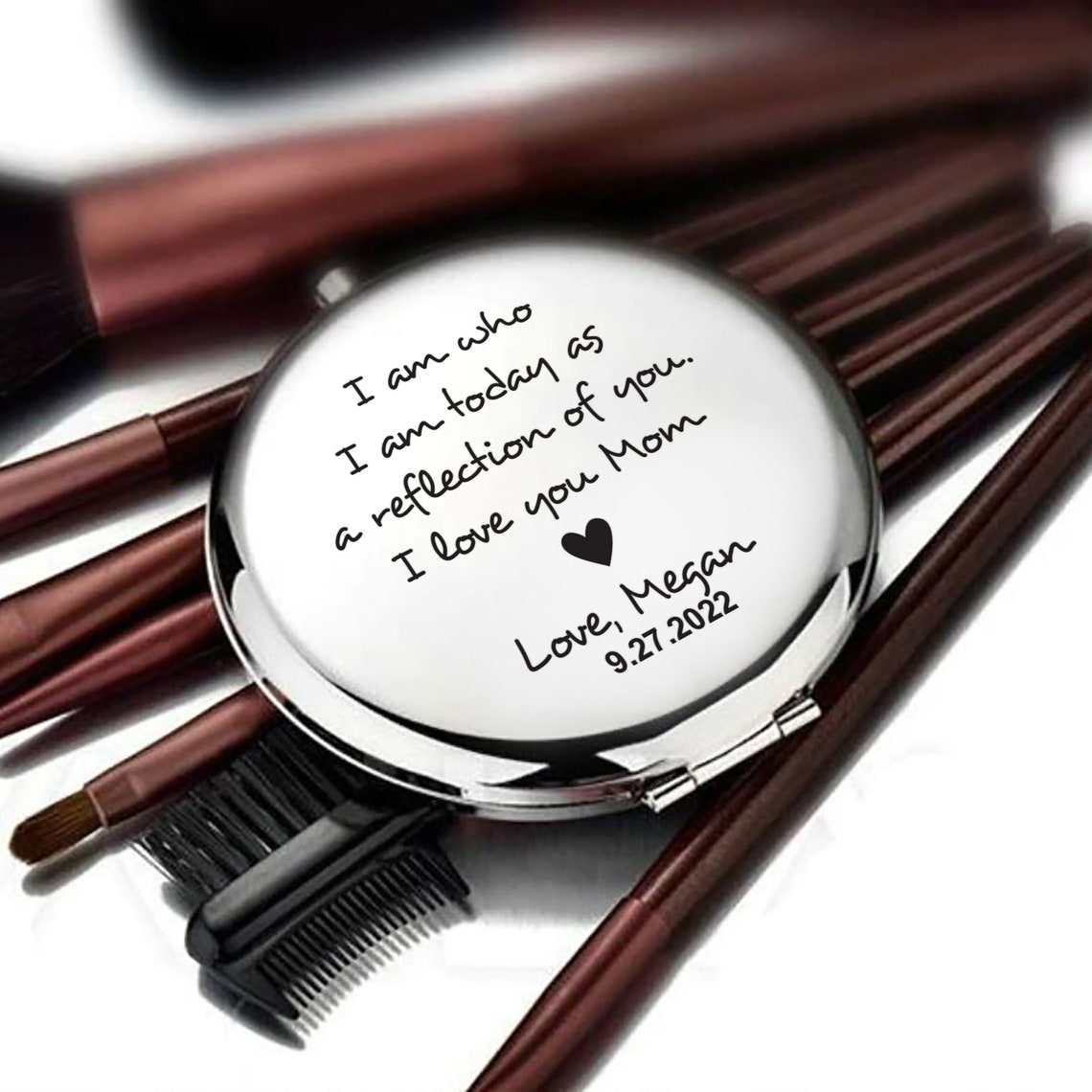 DIY Bridal Shower Favors
DIY bridal shower favor ideas add a touch of personality and homely flair. Here are some of our favorite bridal shower favors.
Take it further with a DIY tea blend favors bag that can be made in a variety of colors and flavors. For example, you can get a white-tea blend with orange slices and a hint of mint or a green-tea blend with lemon and lavender flowers. On top of a tea-inspired color scheme, you can include personalized tea cups, teas, and tea sachets to hand out to guests to go with the favors.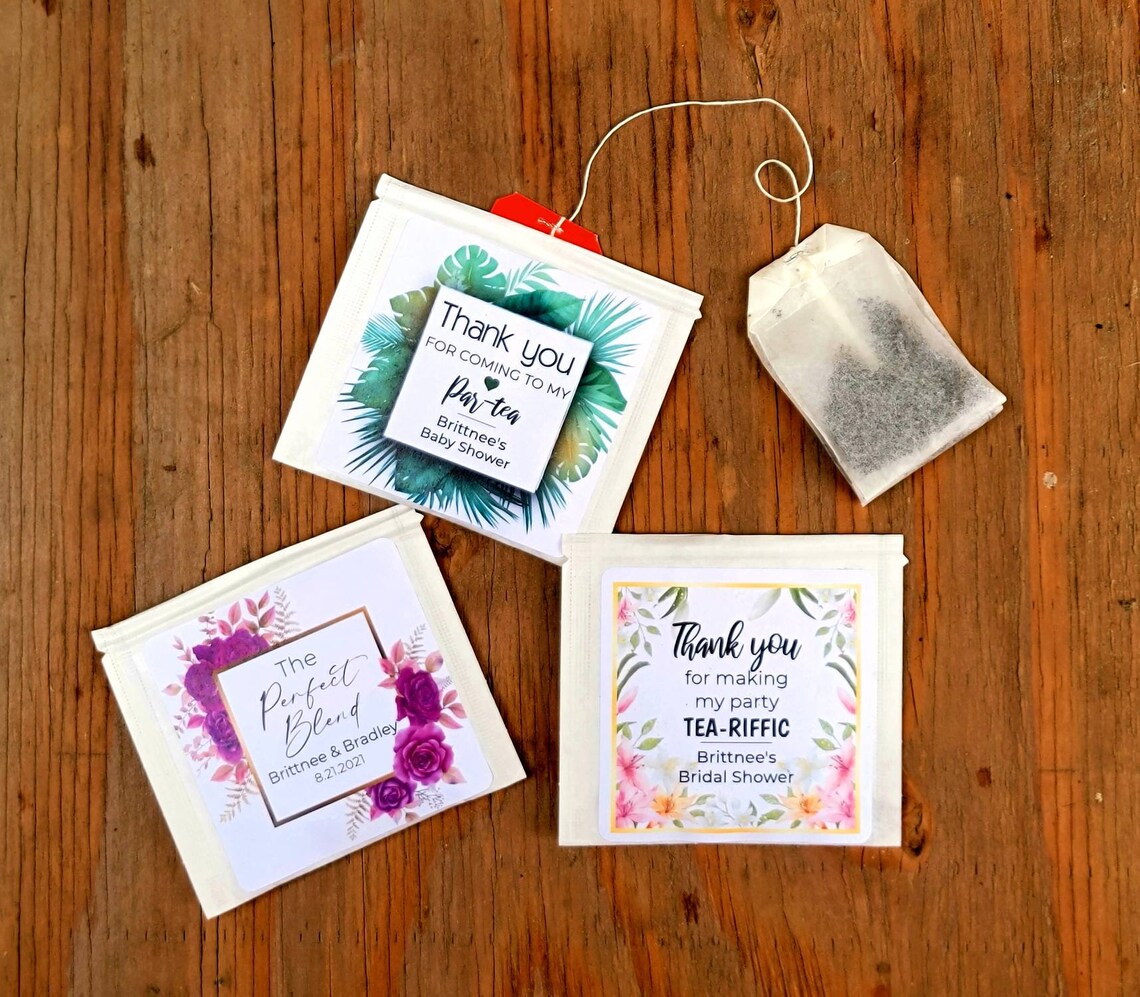 A DIY sweets bag is a great idea for a bridal shower gift! A DIY sweets bag is easy to make with materials found at a craft store. The bride-to-be could fill the bag with treats, and the favors will serve as a fun souvenir from the day that the bridal shower was held.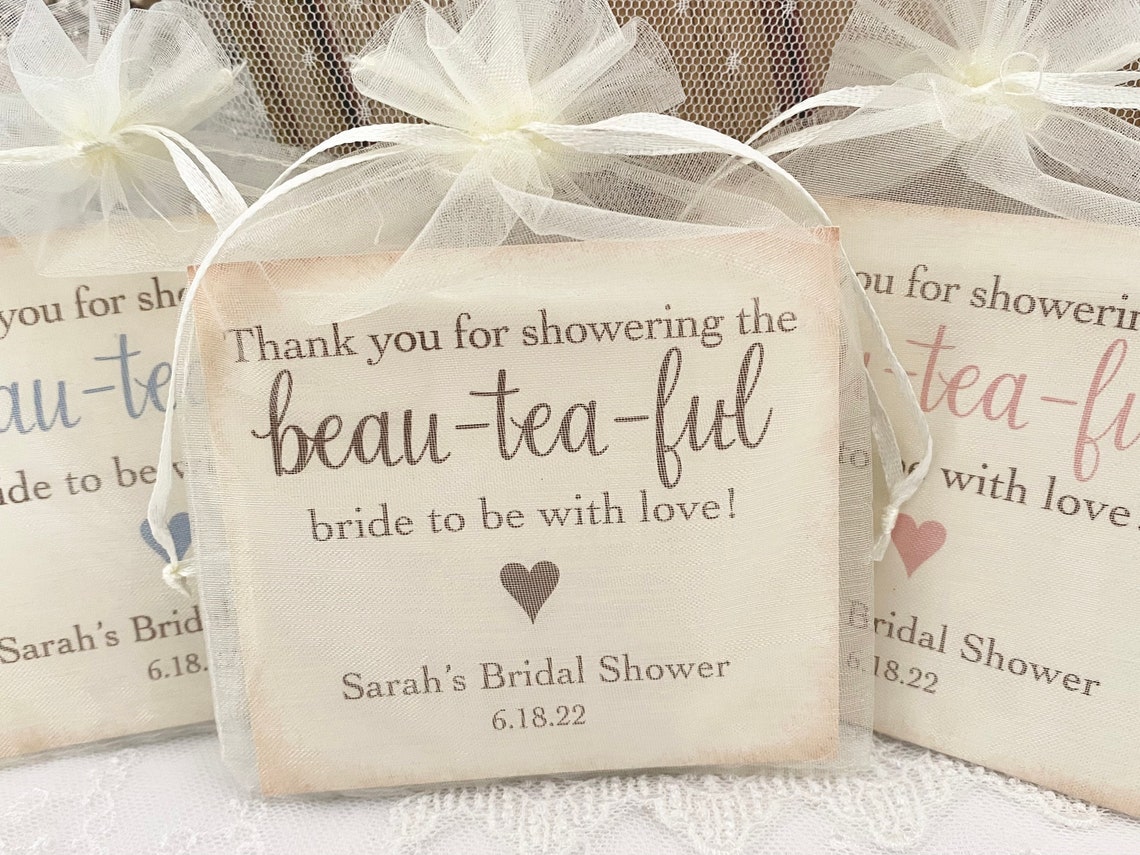 These personalized mugs make a great bridal shower gift. You could choose a humorous quote or leave an empty mug with "To _____ with our love! " wrapped up in a bow, accompanied by a glass-wrapped pack of soup mixes or a crate of homemade cookies.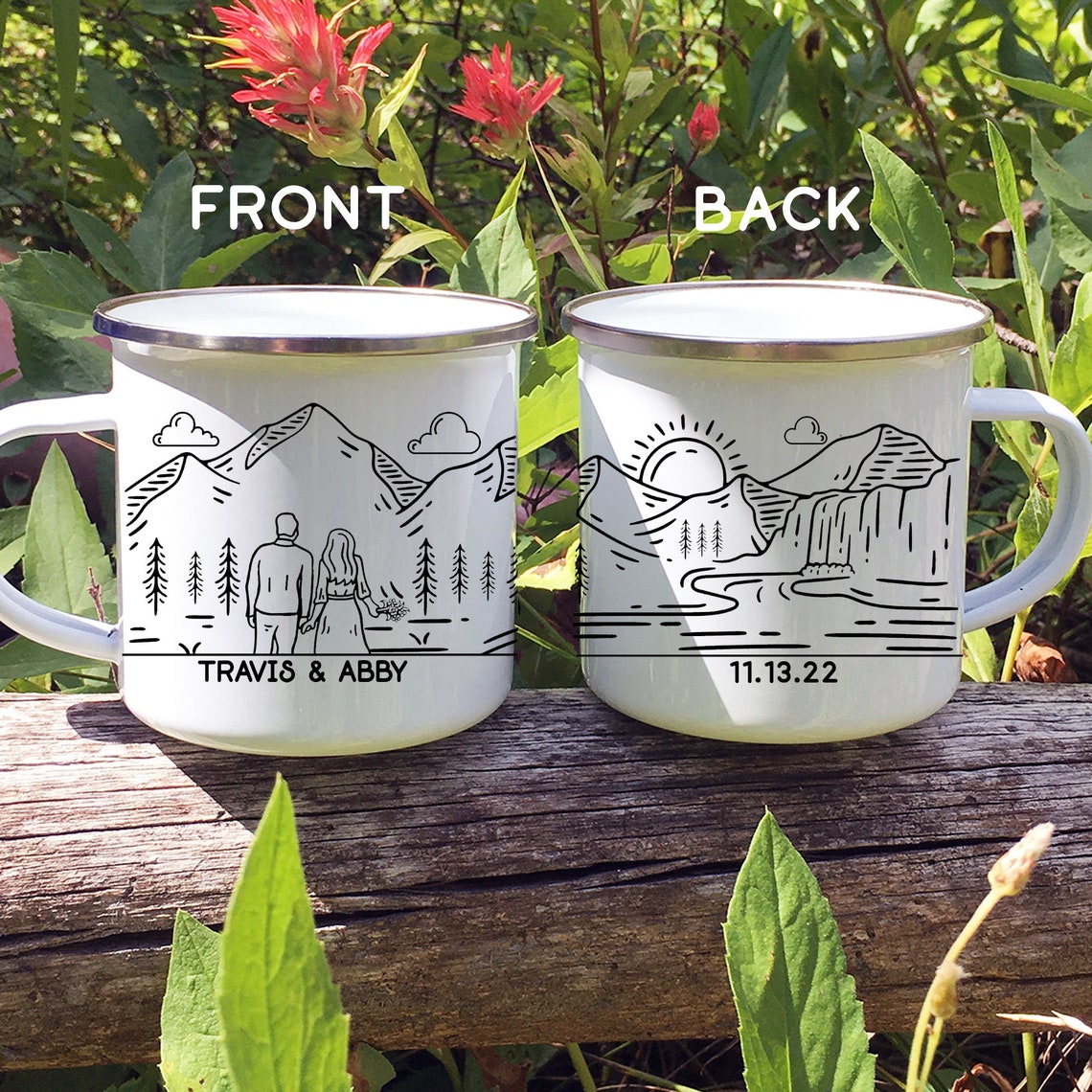 DIY Grapefruit Mint Sugar Scrub Favors
This is a perfect idea for a fun bridal shower. Brides-to-be can expect lots of love, compliments, and well-wishes during the course of their big day. This bridal shower favors recipe is easy to make, and the soap will help your guests clear away any lingering beauty concerns.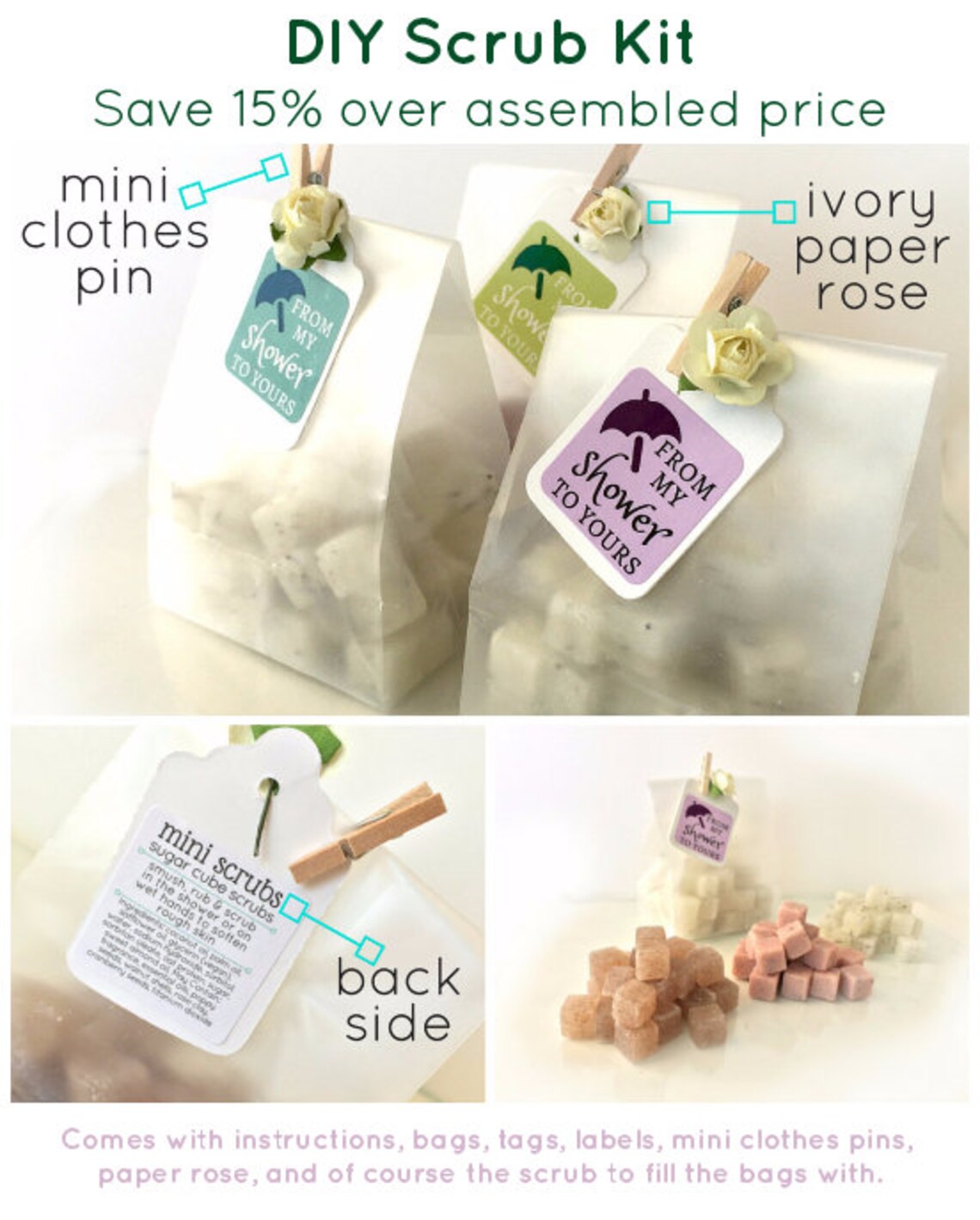 Choose macarons with a fun and unique flavor of your choice. For a boho wedding, choose shells filled with raspberry jam and topped with chocolate. For a more traditional wedding, choose a lemon and vanilla macaron favor, with an elegance of a pearl and rhinestone embellishment.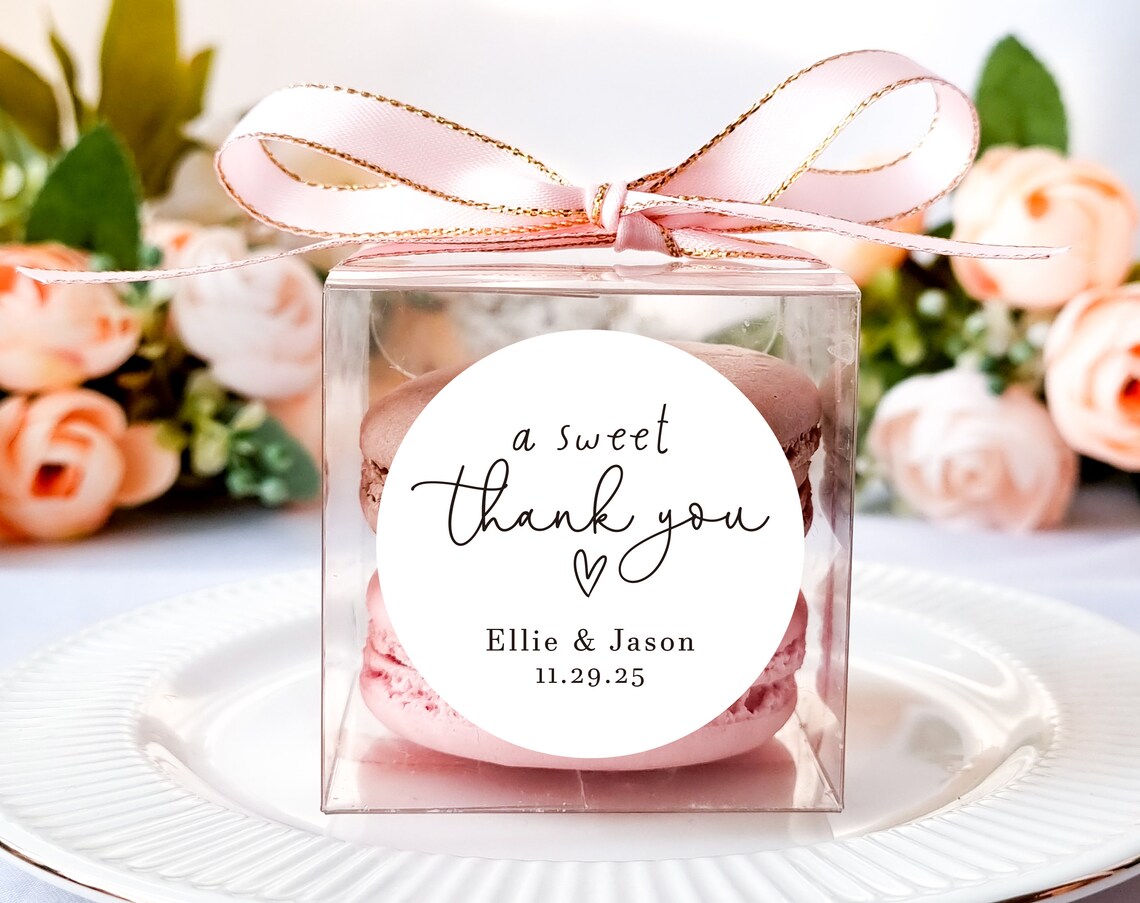 Whether you're planning a bridal shower or just want to give your favorite woman in your life a little something, these 30+ best bridal shower favors will help. From personalized wine glasses to personalized nail polish, there's something here for everyone. And don't forget about the best part – shopping for these items is easy! Browse through our selection and find the perfect gift for your soon – to – be bride today.