Unique Gift Ideas for Your Groomsmen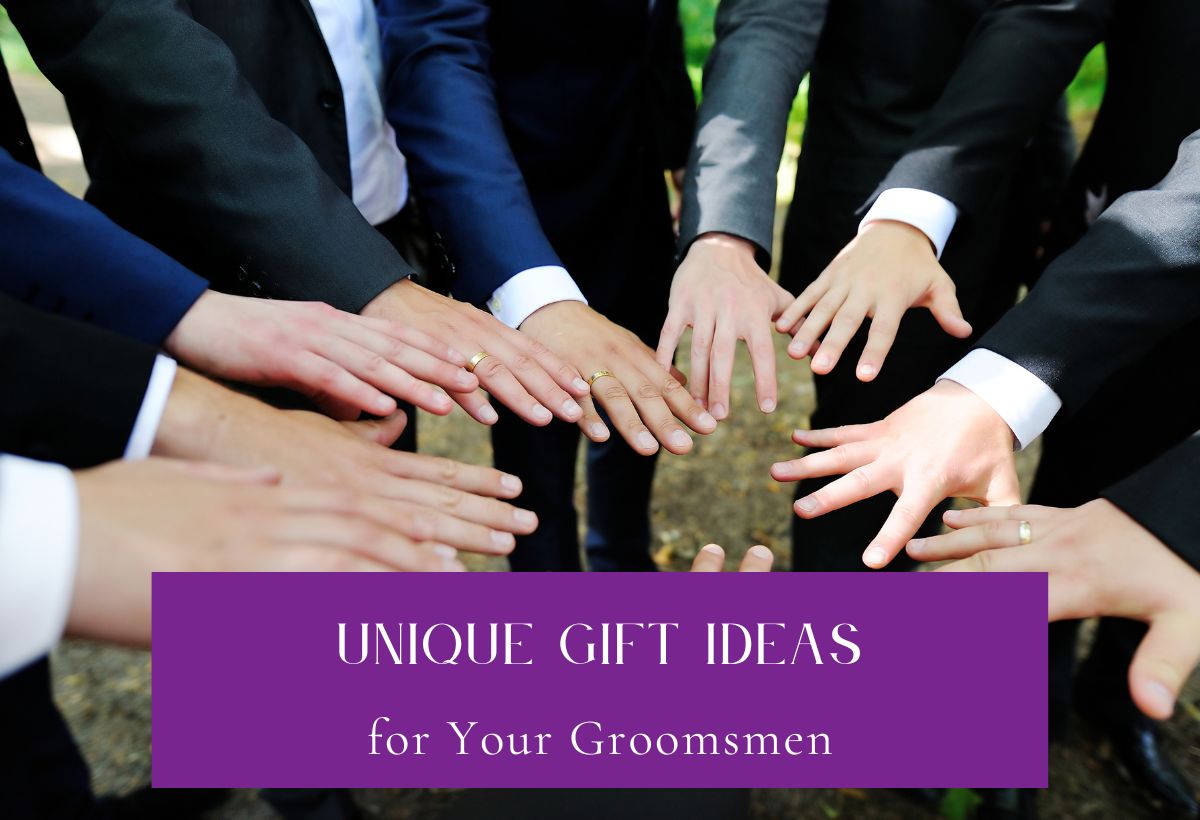 Amid the hustle and bustle of planning, the heart of a wedding often lies in the little gestures, the shared memories, and the bonds celebrated. While the couple definitely steals the spotlight, let's not forget the incredible role the groomsmen play as the unsung heroes of the day.
These are the friends and family who've been the groom's anchors, cheerleaders, and confidants. Recognizing their contribution with the perfect gift is not just a ritual—it's a tribute. Dive in to discover the perfect way to honor these invaluable men in your life.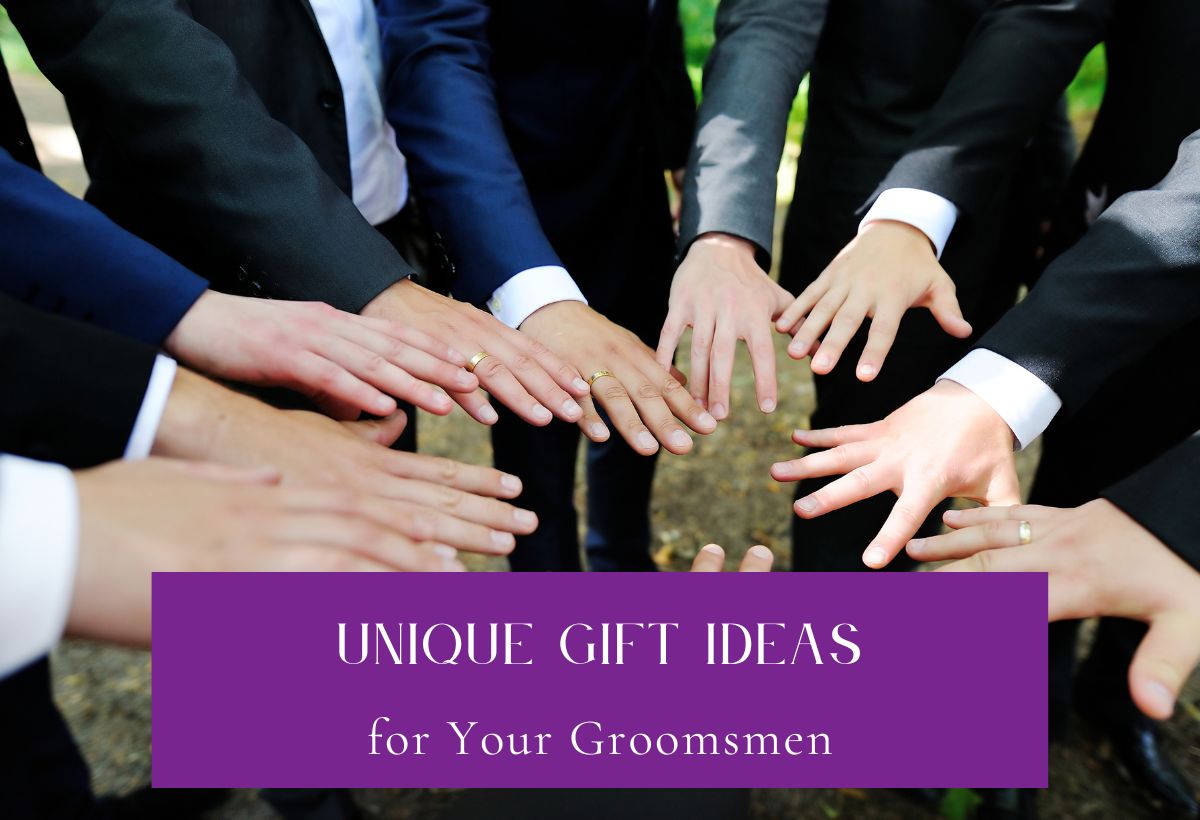 A Thoughtful Gesture: The Significance of Groomsmen Gifts
Weddings aren't just about the couple at the altar. They're a celebration of shared love with close friends and family, especially the groomsmen. These gifts, more than mere tradition, are heartfelt tokens of gratitude. Often representing lifelong friends or family, a gift to a groomsman becomes a symbol of lasting appreciation and shared memories.
Personalized Accessories
A personalized touch, like an engraving, makes these gifts treasured keepsakes, capturing the essence of the special day. Beyond individual sentiment, identical gifts among groomsmen also foster a collective bond, weaving together individual experiences into a shared journey.
Cufflinks
Customized cufflinks are a classic and elegant choice for groomsmen gifts. They can be engraved with initials or even a special date, such as the wedding day. Cufflinks can also be designed to match the wedding colors or theme, adding a personalized touch to the groomsmen's attire.
Watches
Personalized watches are a timeless gift that your groomsmen will cherish for years to come. They can be engraved with each groomsman's name or initials, and can even include a special message on the back. An exquisite choice would be the engraved full hunter pocket watch from Dalvey, perfect for those who appreciate vintage-inspired elegance. Pocket watches, in general, are also a great option for a classic touch to any wedding.
If you're unsure about which wrist to wear your watch on, it's typically a matter of personal preference and comfort.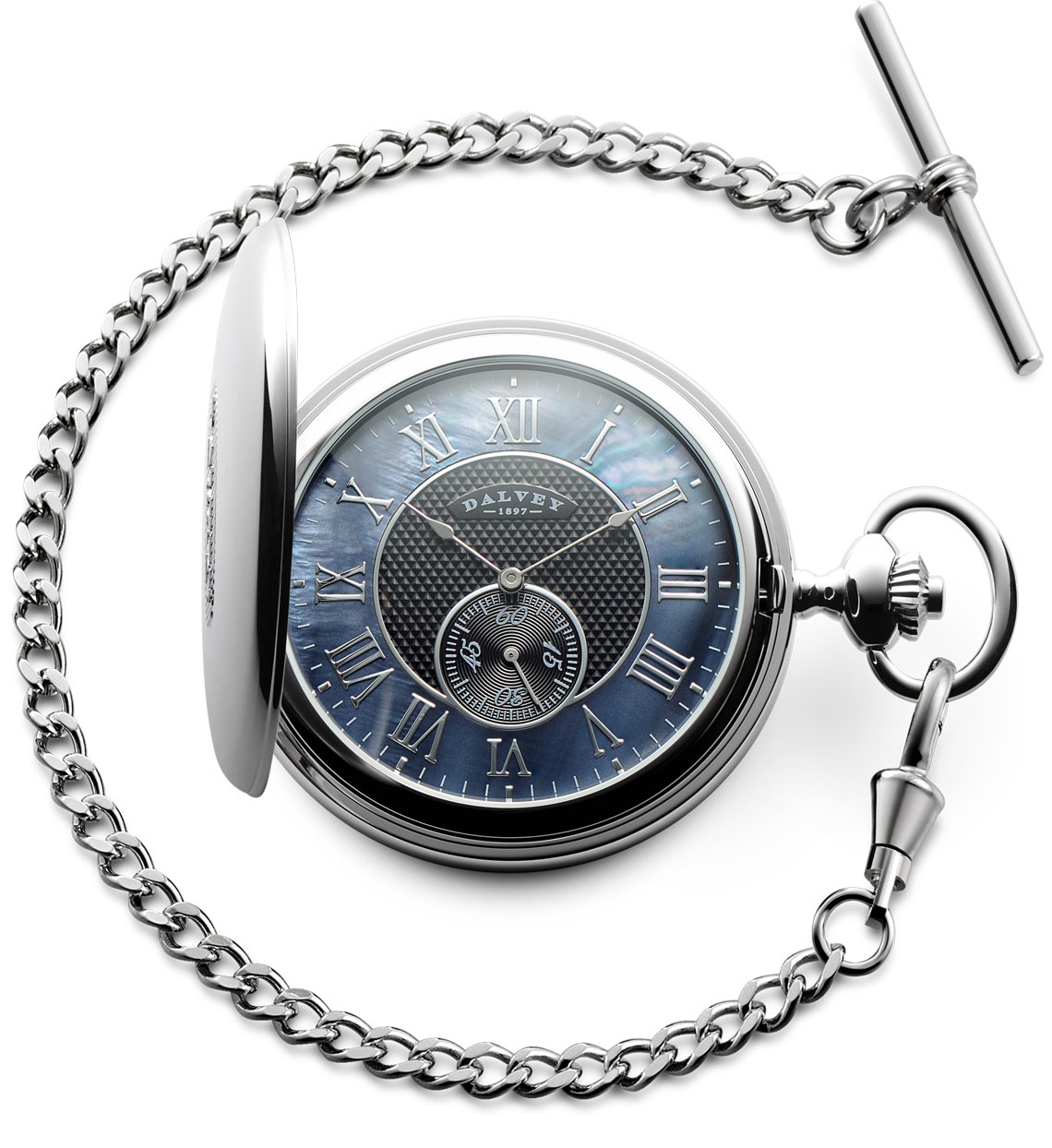 Wallets
Customized wallets are a practical and stylish gift for groomsmen. They can be personalized with initials or even a monogram, making them a unique and thoughtful keepsake. Leather wallets are a classic choice, but there are also options made from other materials such as canvas or cork.
Alcohol and Barware
If your groomsmen are fans of alcohol, then alcohol and barware make great gift ideas. Here are a few unique options to consider:
Whiskey Decanters
For the whiskey aficionado in your crew, consider gifting a sleek whiskey decanter. They're not just elegant, but you can also add a personal touch by etching their name or initials. Whether it's a gleaming crystal piece, a nostalgic vintage design, or something quirky, there's a decanter for every personality.
Beer Mugs
Got some pals who can't resist a good cold beer? Why not give them a personalized beer mug? It could be classic glass, rustic ceramic, or maybe one with a fun quote that reminds you of an inside joke.
Bottle Openers
And let's not forget those ever-handy bottle openers. It's a gift that's sure to find a place in any kitchen or bar. Jazz it up by getting their initials on it, or pick a unique design that matches their style, be it a nifty keychain or a cool wall-mounted piece.
In short, if your groomsmen are fans of a good tipple, there's a plethora of barware gifts out there that can hit the mark. Cheers to finding that perfect gift!
Sports and Fitness Gifts
Looking for unique gift ideas for your groomsmen who love sports and fitness? Look no further than these thoughtful and practical gifts that will show your appreciation for their support on your big day.
Golf Accessories
If your groomsmen are avid golfers, consider gifting them some high-quality golf accessories that they can use on the course. Some great options include:
Personalized golf balls with their initials or a special message
Golf gloves with their favorite team's logo or their own initials
Golf towels with a fun design or their name embroidered on it
Golf club headcovers that reflect their personality, such as ones shaped like animals or sports balls
Gym Gear
For the groomsmen who love to hit the gym, there are plenty of great gift options to choose from. Here are some ideas:
Personalized gym bags with their name or initials
High-quality workout clothes that are both stylish and functional
Fitness trackers to help them keep track of their progress and set new goals
Foam rollers or massage balls to help them recover after a tough workout
No matter what sport or fitness activity your groomsmen enjoy, there are plenty of great gift options out there that they are sure to love. So why not show your appreciation with a thoughtful and practical gift that they can use again and again?
Cherishing Memories and Bonds: Wrapping Up Your Groomsmen Gift Choices
In the grand mosaic of a wedding, every little tile tells a story, and the groomsmen are certainly some of the most vibrant pieces. The thought and effort you put into selecting their gifts reflects the weight of their presence in your life.
Whether it's a nod to their love for sports, an acknowledgment of their refined taste in spirits, or a simple accessory they can wear with pride, each gift holds a mirror to the bond you share. Remember, it's not about extravagance—it's about resonance.
As the memories of your wedding day become cherished tales, let your gifts to your groomsmen serve as tangible reminders of the joy, the laughter, and the shared journey.