From Concept to Execution: A Step-by-Step Guide to Event Planning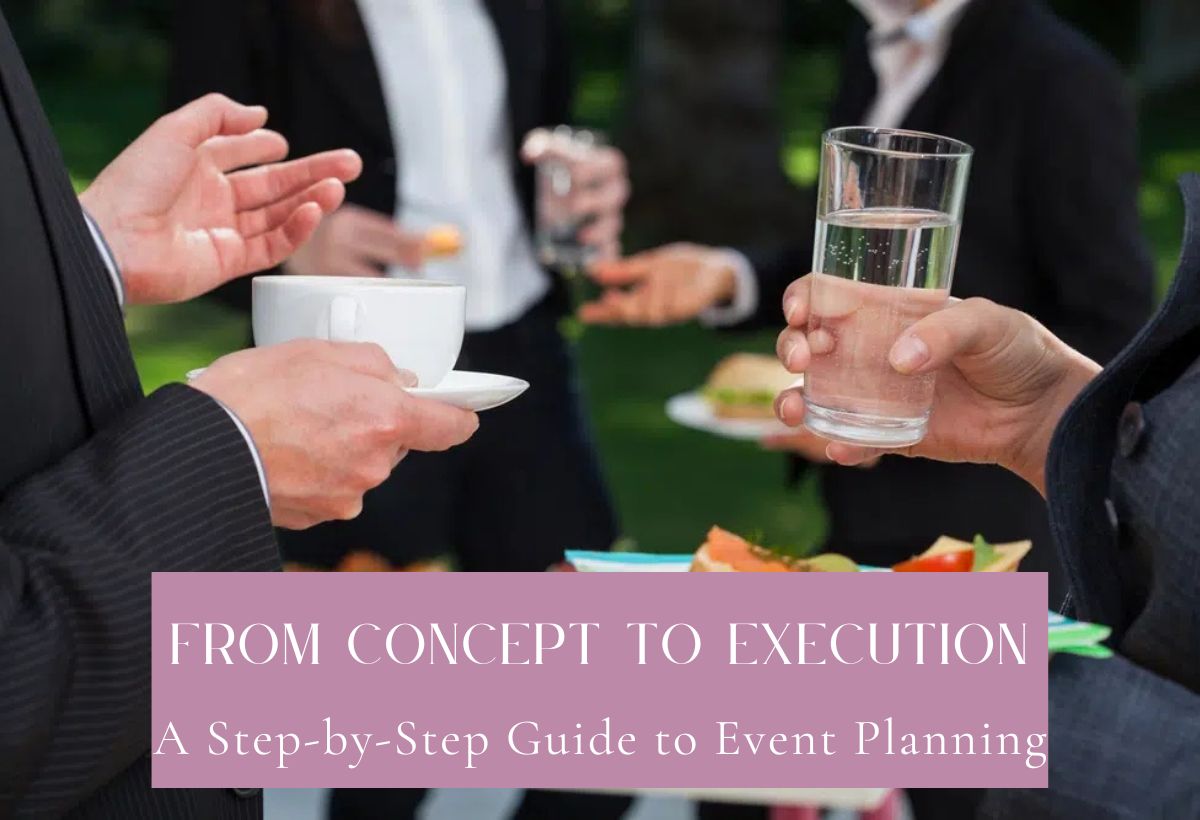 Event planning, the secret sauce for any excellent get-together, is akin to creating a work of art on a blank canvas. It's the fine-tuned preparation that makes an event unforgettable.
Join us on this adventure as we dive into the world of event planning from the beginning to the final curtain call. We'll uncover the secrets of picking the perfect venue, nailing the coordination, getting top-notch catering, mastering food prep, and building a rock-solid event schedule. Let's get this creative party started!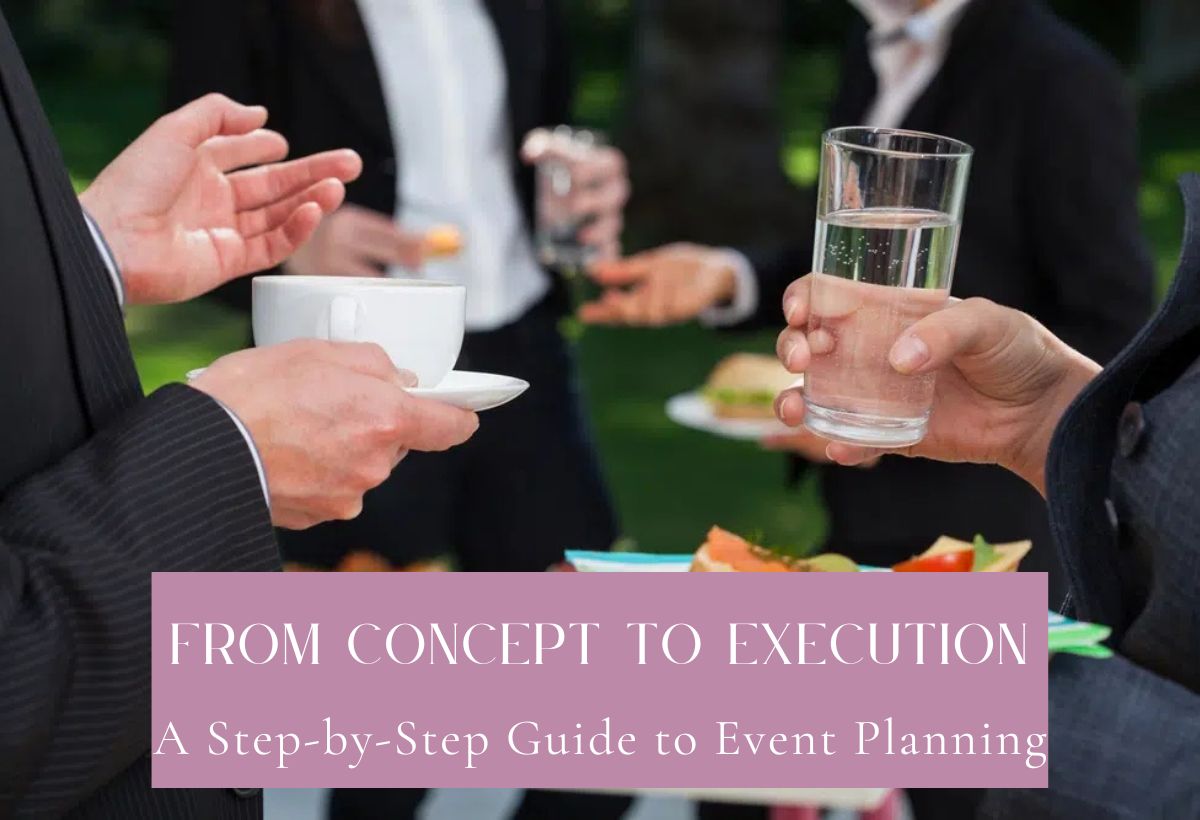 Choosing a Venue
Choosing the perfect venue is pivotal to event planning success. It sets the stage for your event's atmosphere and functionality. When deciding on the venue, take into account the event's character and the number of attendees it will host.
For a grand gala, a spacious ballroom provides the ideal backdrop, whereas an intimate wedding thrives in the enchanting embrace of a cozy garden. Don't forget to prioritize accessibility and location to ensure everyone's seamless participation. For that extra touch of enchantment, seek a venue that harmonizes with your event's theme, adding a dash of magic to the experience.
Successful Event Coordination
Once the venue is secured, successful event coordination becomes paramount. Create a checklist with every detail, from guest invitations to technical requirements.
Assign specific responsibilities to a reliable team. Communication and teamwork are essential to avoid hiccups during the event. A seamless operation leads to a successful event.
Food Preparation
Before the event, ensure the kitchen is equipped and the food preparation team is well-trained, as hygiene is non-negotiable. Prepare dishes in advance to ensure everything flows smoothly during the event.
Quality control is essential; the food should taste as good as it looks. Remember, a delectable meal adds to the overall success of the occasion.
Catering Services
The choice of catering services can make or break the experience. Select caterers like Boise Catering, known for their culinary excellence and reliability.
Consider dietary preferences and restrictions. An experienced caterer will craft a menu that delights the palate of every guest. Food is a vital component of any event, and a great meal leaves a lasting impression.
Event Timelines
To avoid chaos, create a detailed event timeline. It acts as your compass throughout the event, ensuring that every moment flows seamlessly. It also helps you maintain control over the proceedings, leaving no room for unexpected surprises and ensuring a memorable and stress-free event for both you and your guests.
This timeline should outline the sequence of activities, from guest arrivals to farewells. Allocate time for speeches, entertainment, and breaks. Remember, punctuality is a virtue. Stick to the timeline to ensure your event runs like a well-oiled machine.
Master The Art of Event Planning
Event planning is an art that involves attention to detail and a touch of creativity. Whether you're organizing a corporate gathering or a personal celebration, the steps outlined in this guide will ensure that your event stands out.
Remember, the tips above are the building blocks to success. By following these steps, you'll be well on your way to planning an event that people will talk about for years to come. Good luck with your event planning journey!
Are you looking for new ideas? Our blog has lots of fresh thoughts. Explore a world of new possibilities today!